This Blackberry Ridge Golf Club winter wedding was one for the books!
What's more Minnesotan than getting married in January? A picture-perfect snowfall while you do it! Amber and Andy got married at Blackberry Ridge Golf Club in Sartell, MN on a chilly day and had planned their winter wonderland-themed wedding hoping for snow. Right before the ceremony, the gentlest snowflakes started to fall (and didn't stop all night!)
Amber was an absolute vision in the snow and was game for all of my photo ideas, and Andy and his groomsmen kept warm with scarves that matched their suits. If you think their bride and groom photos in the snowfall during the day are beautiful, keep scrolling – we snuck out of the reception after dark and made some of my favorite images of the year with a lit up Blackberry Ridge serving as an amazing background.
I had the best time looking through these images again and am super proud of them. A huge thank you to Andy and Amber for choosing me to document such an amazing day!
Oh, and if you're wondering if you should get married in the dead of winter in Minnesota? Take this as your sign (and call me!)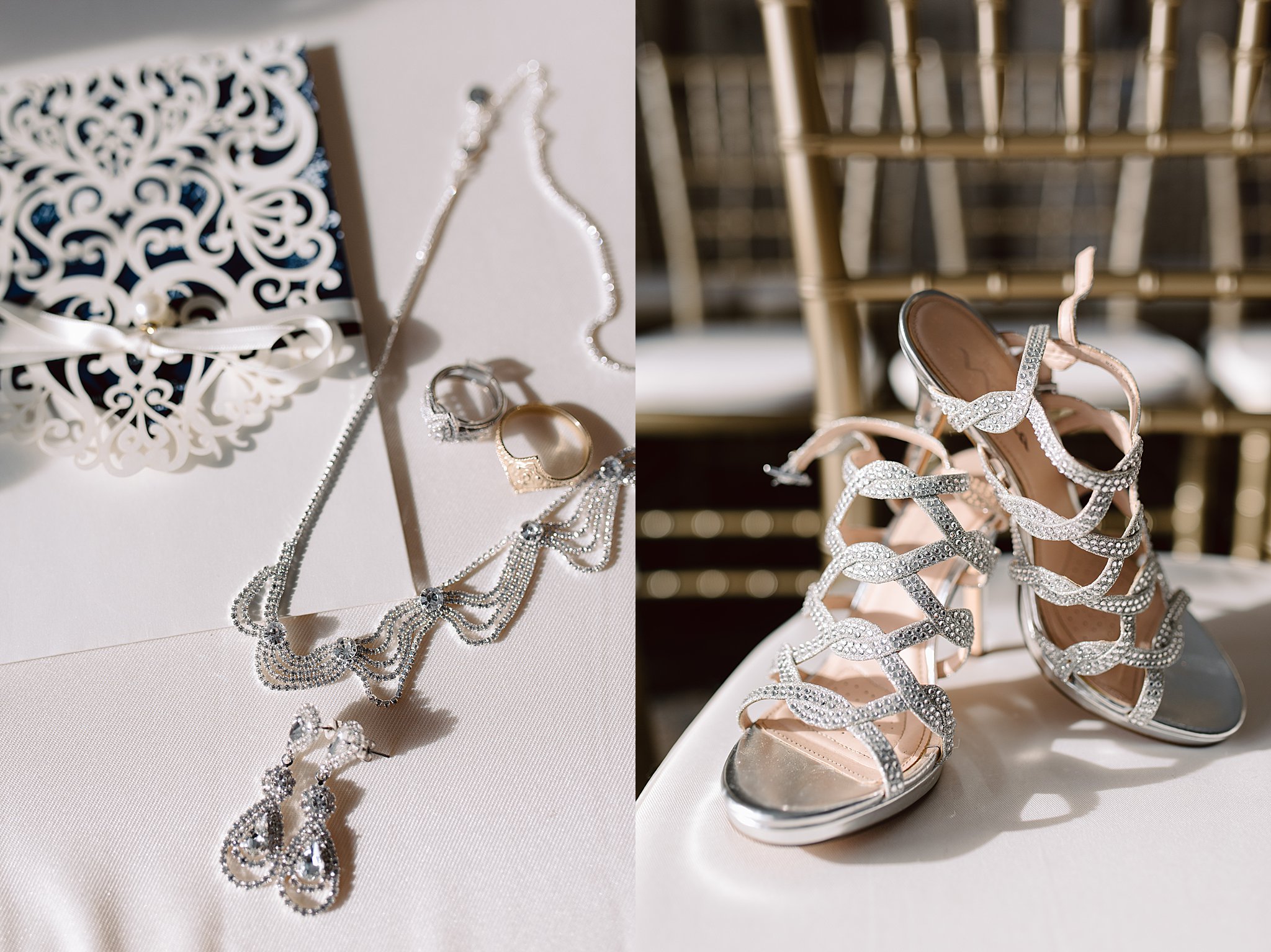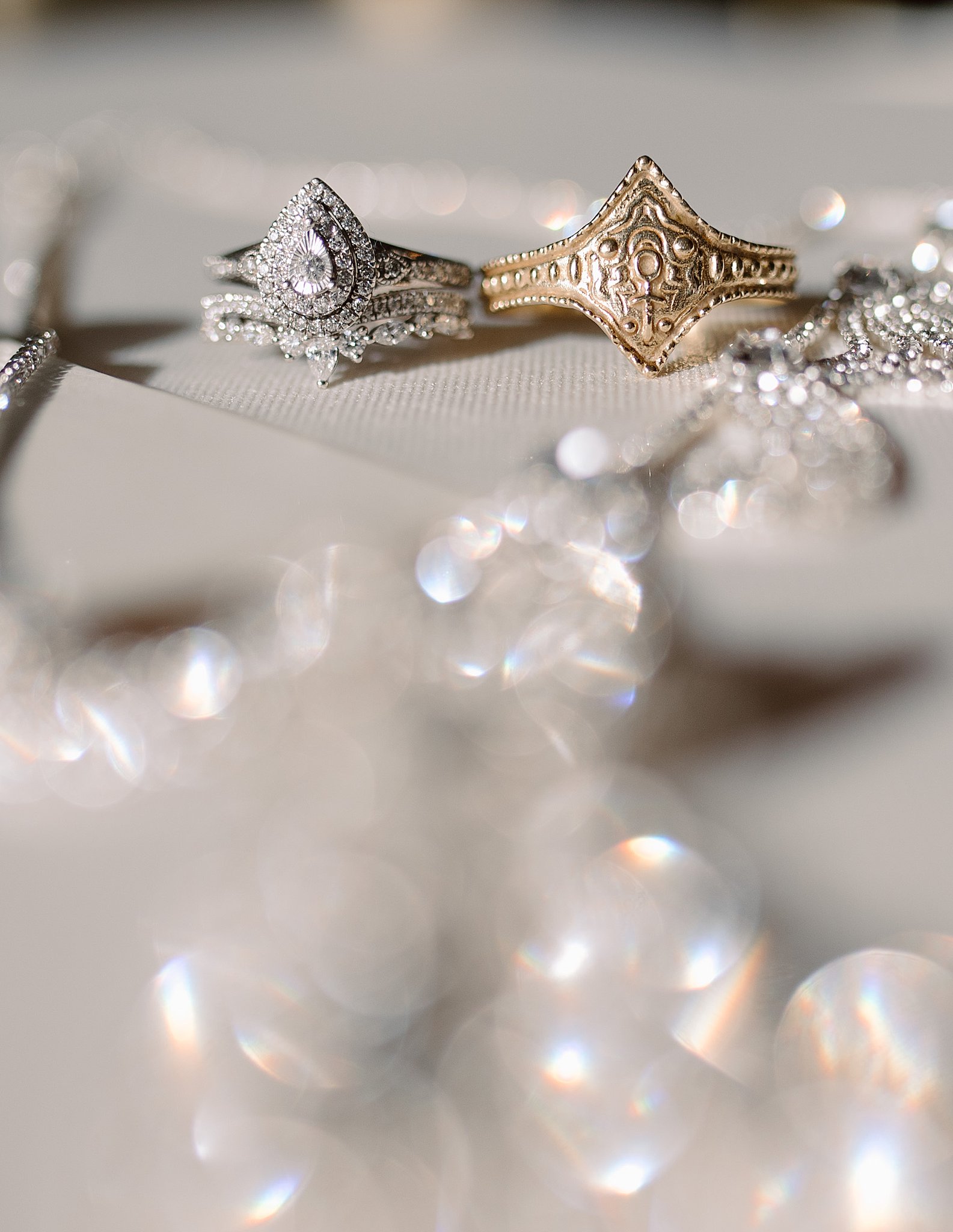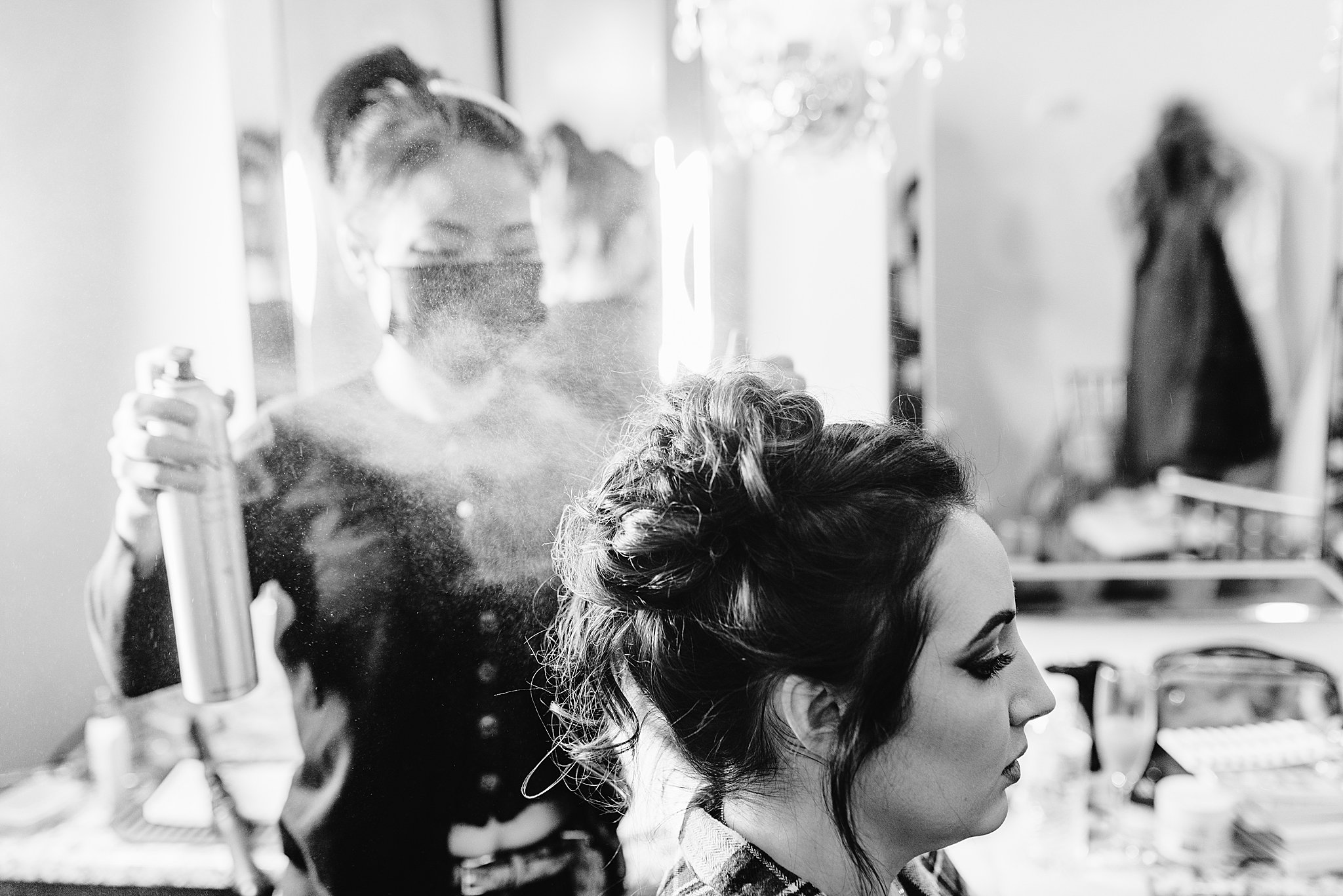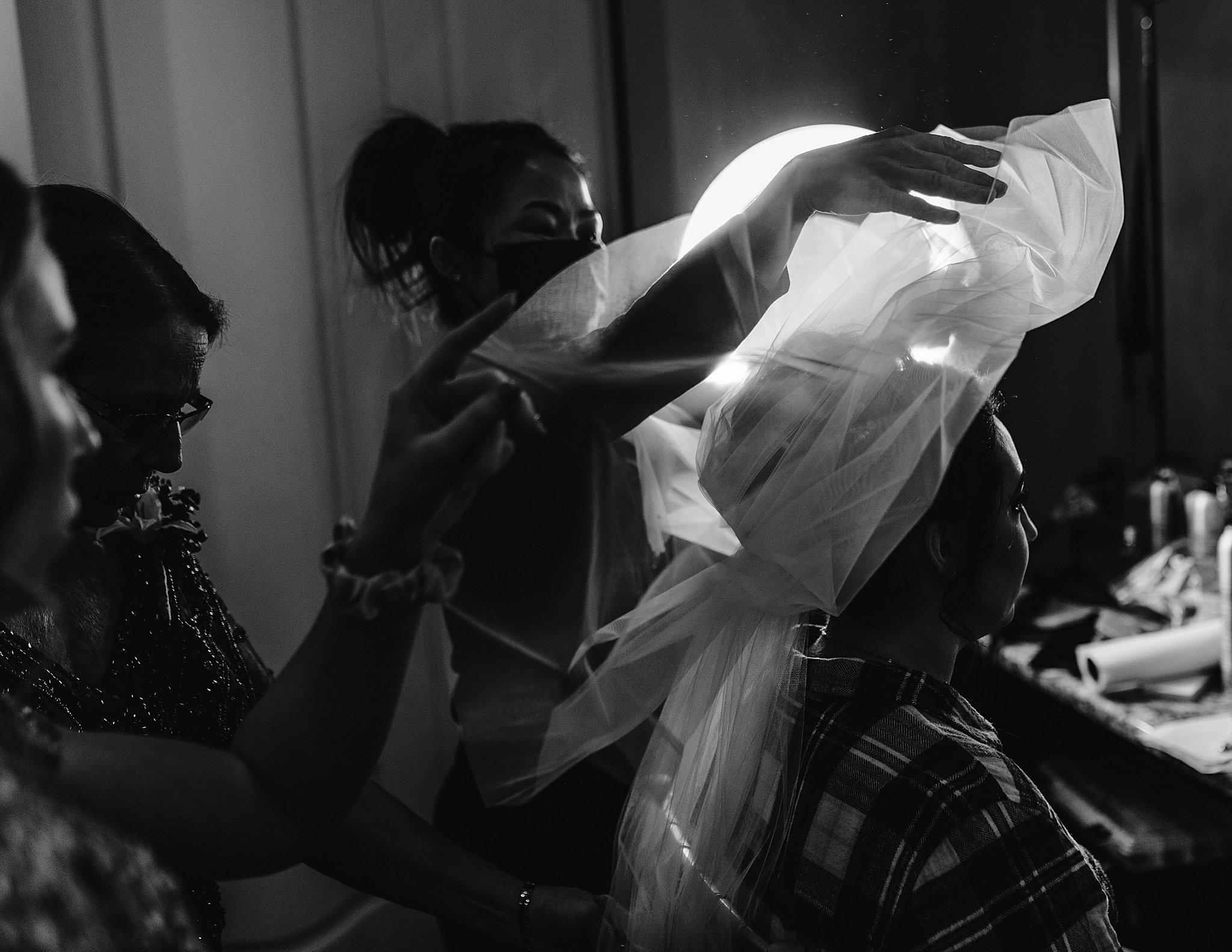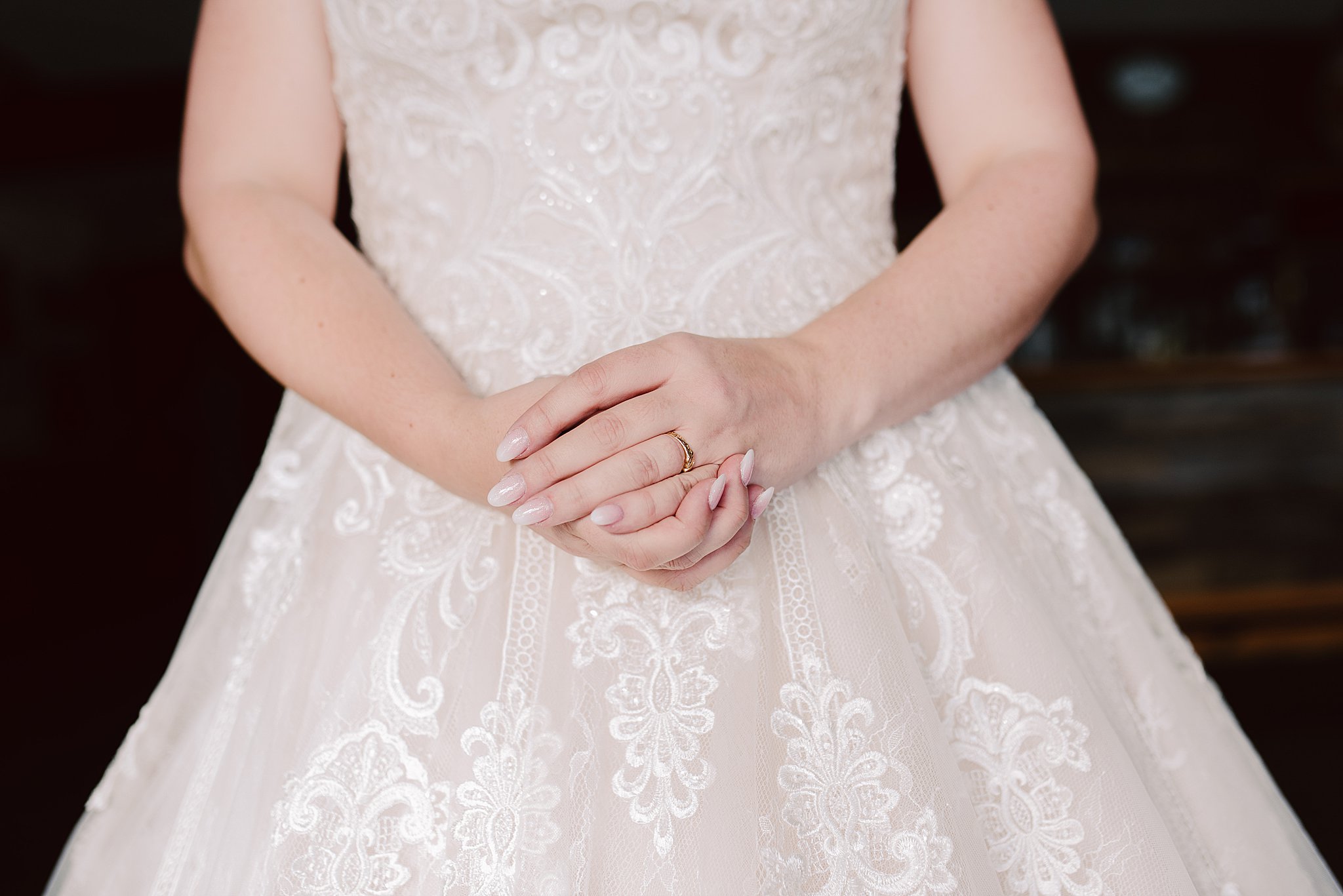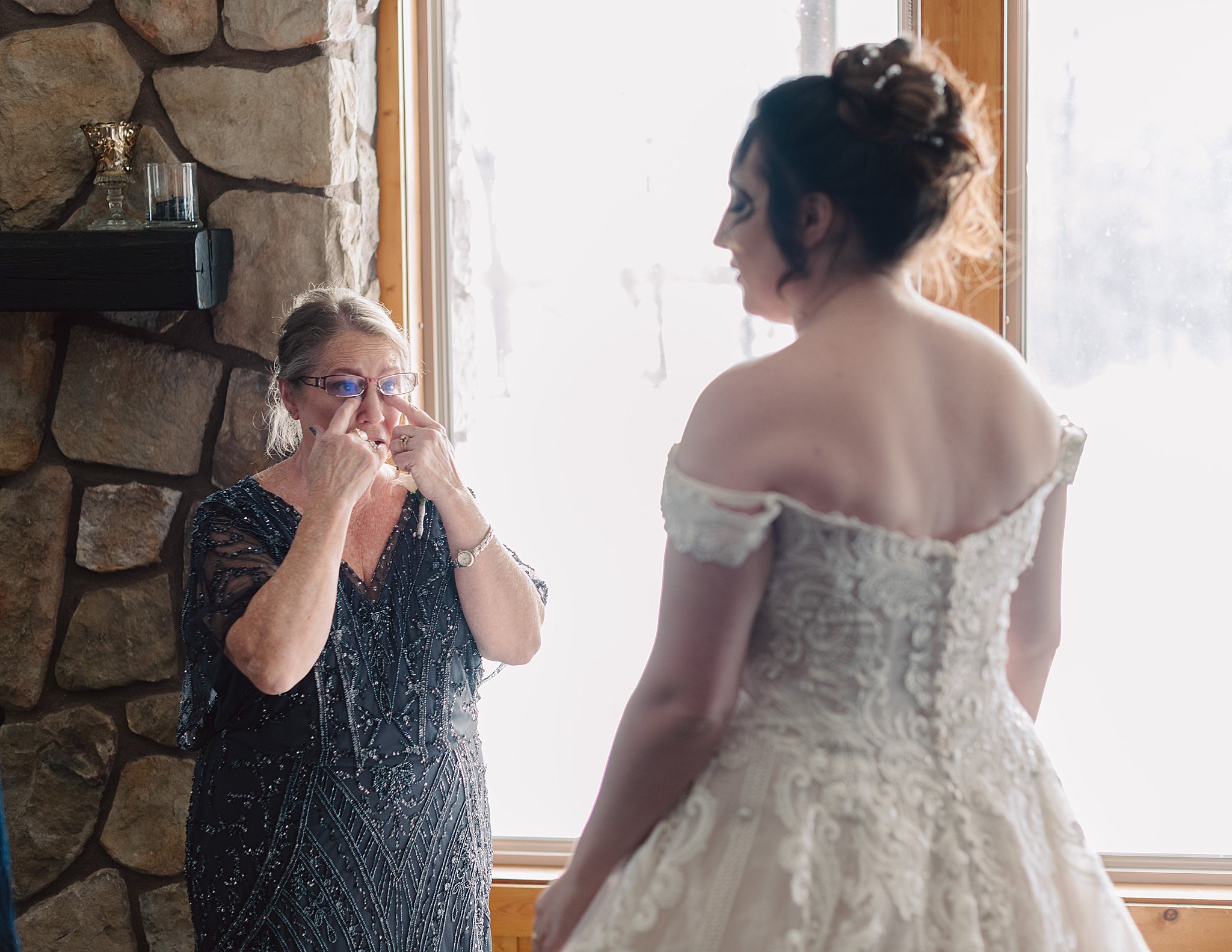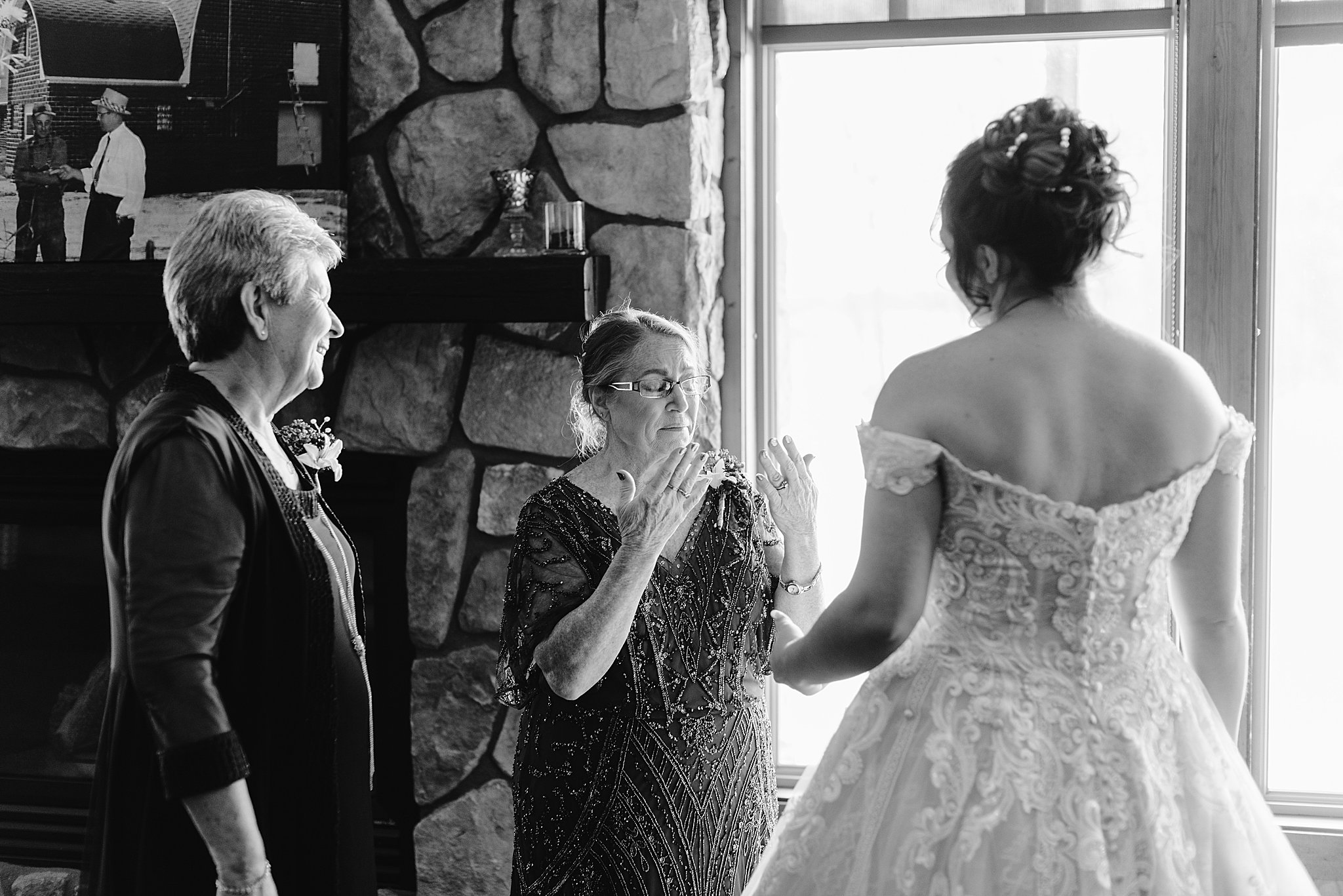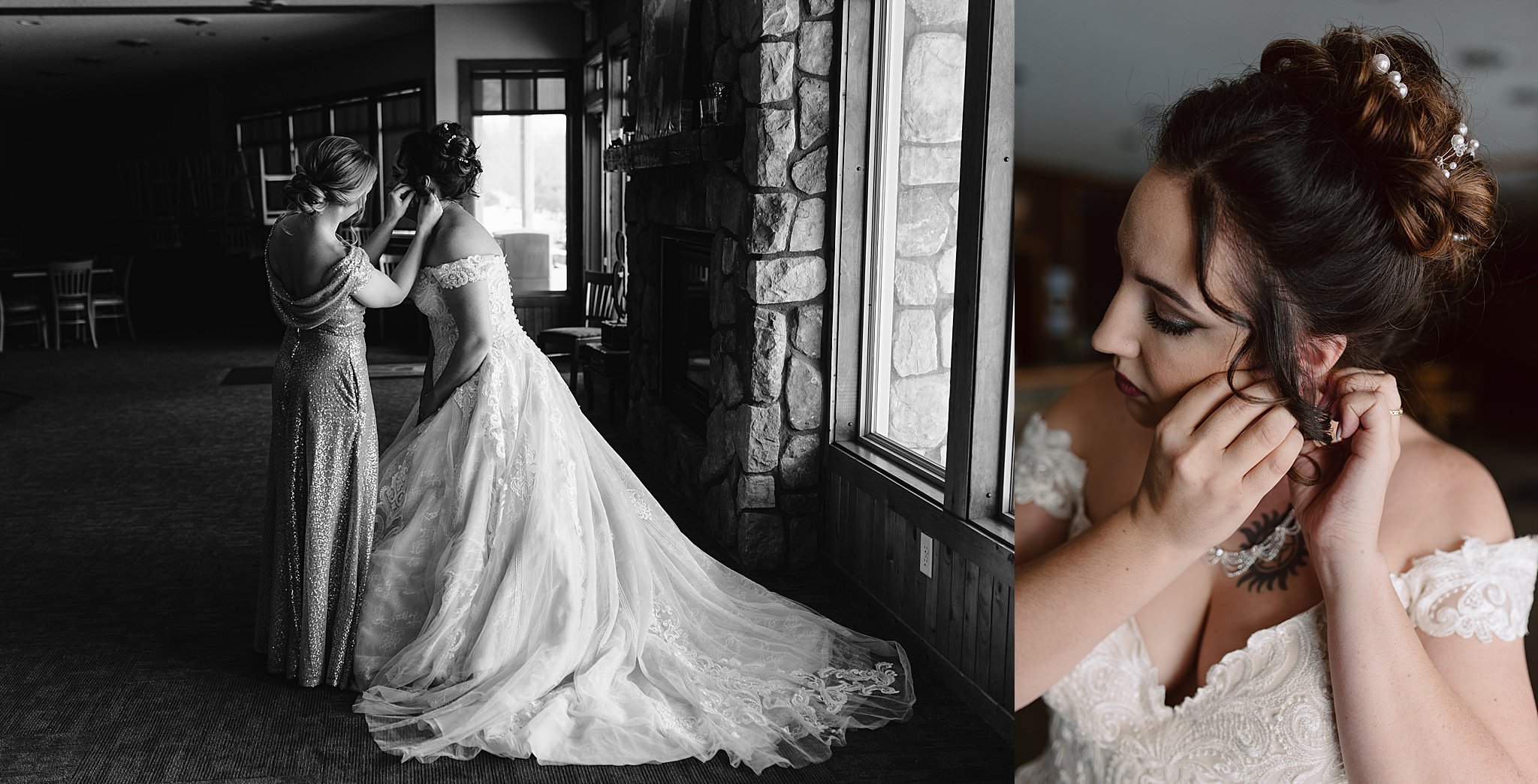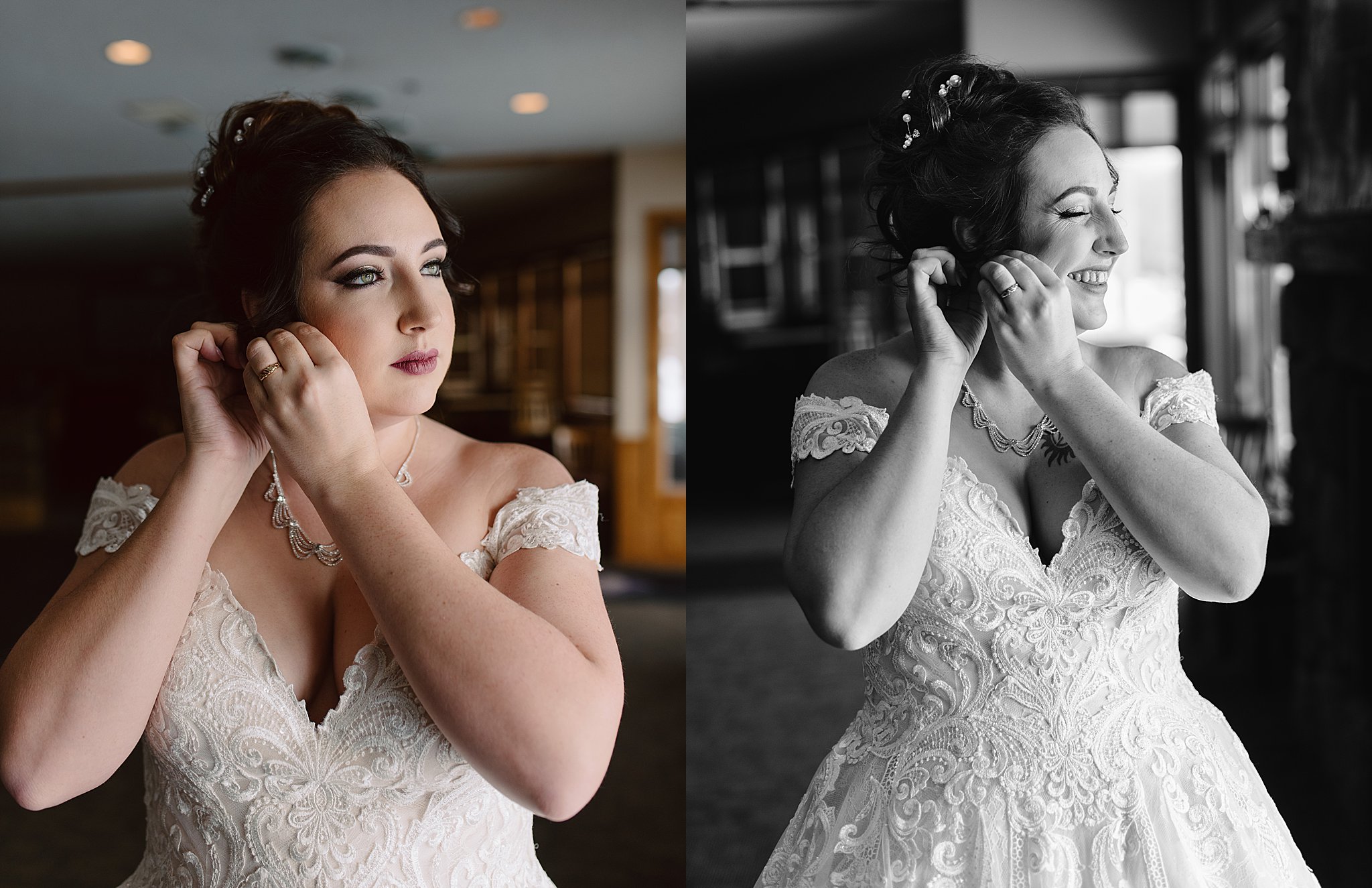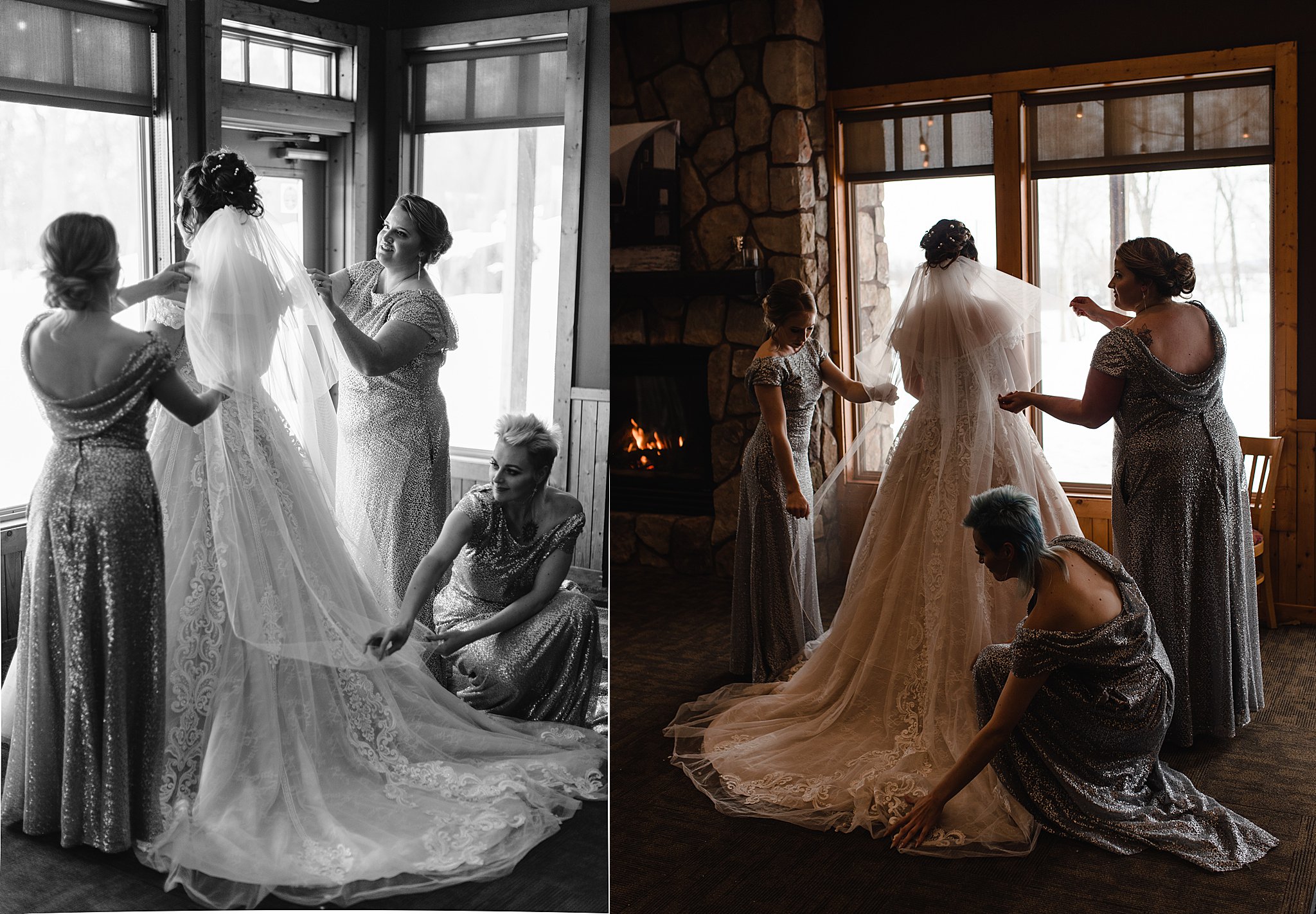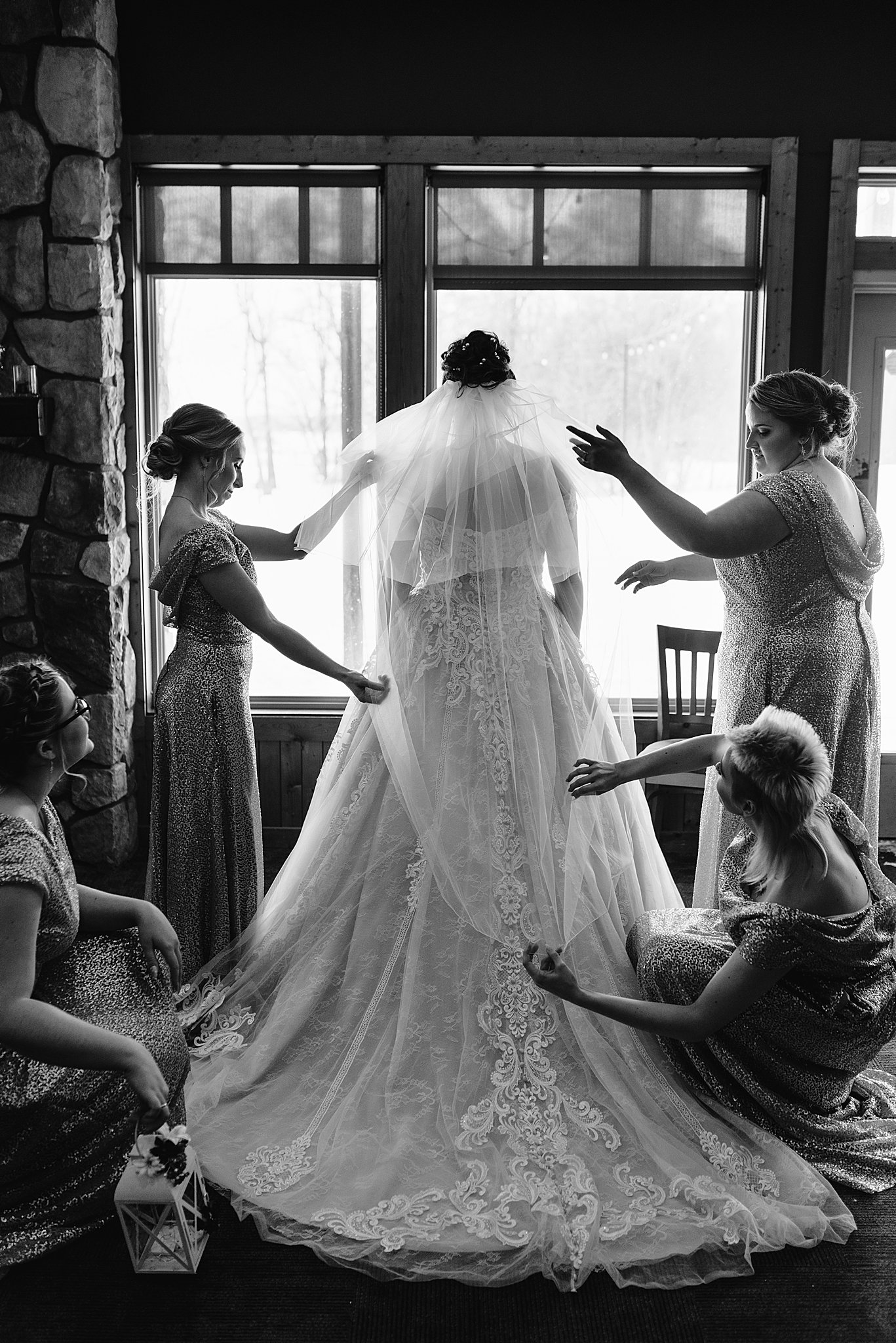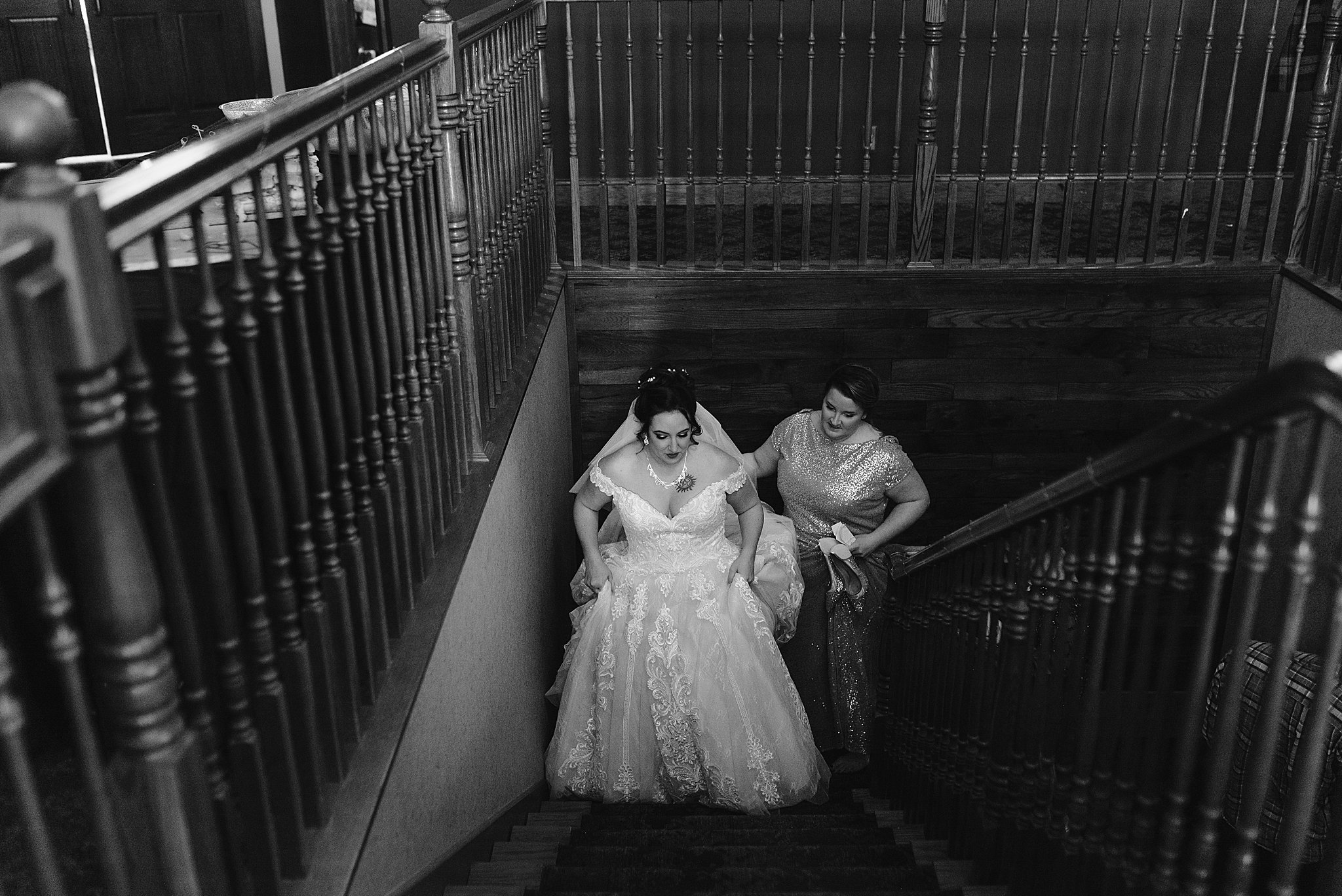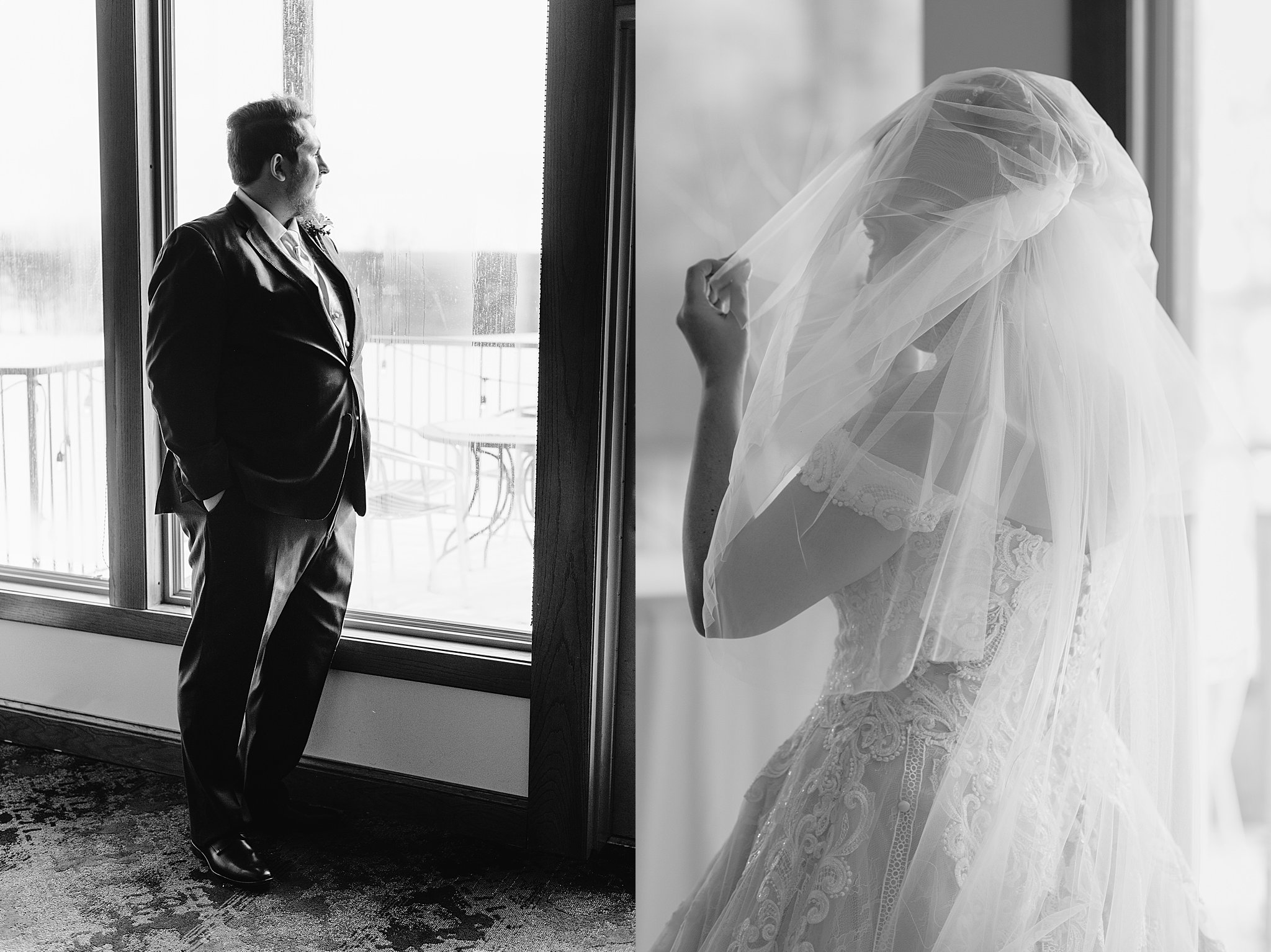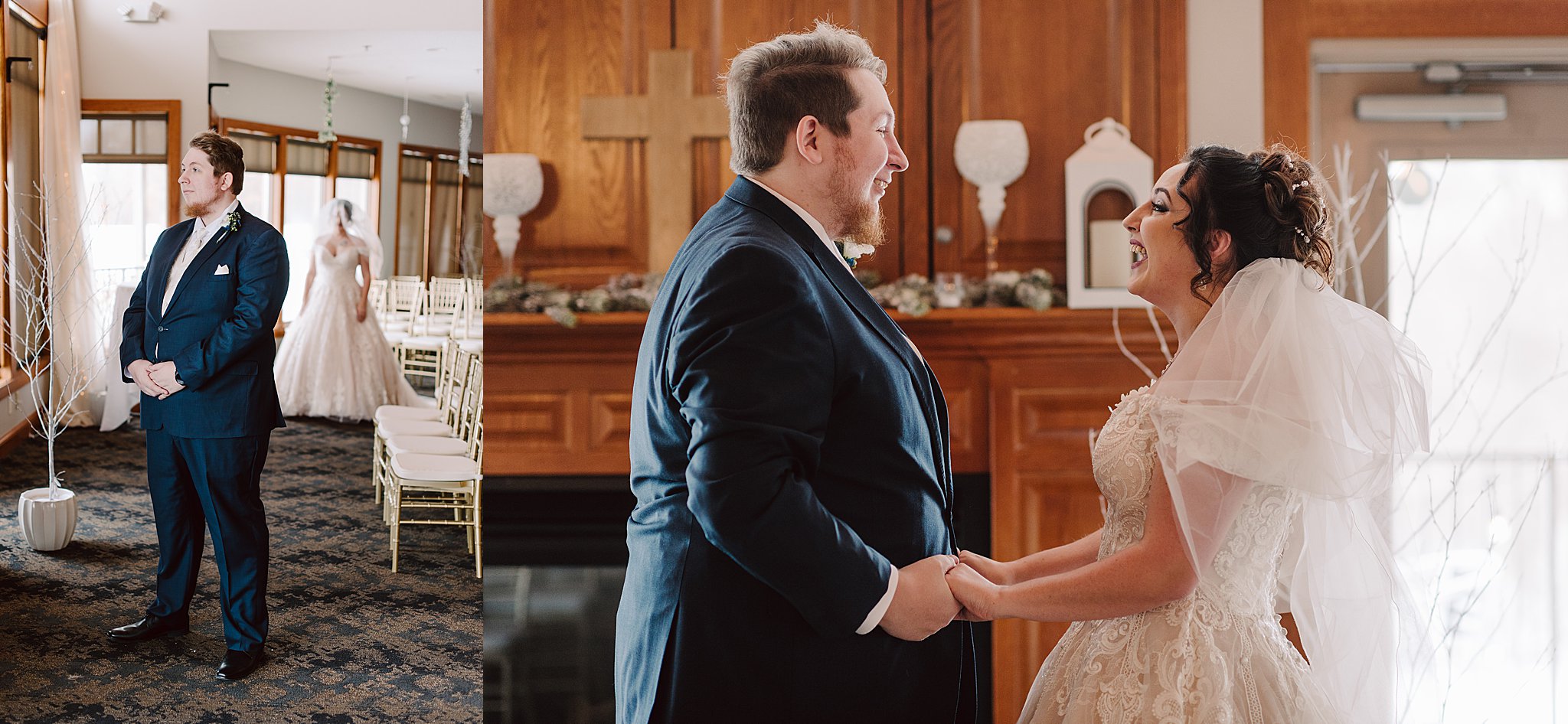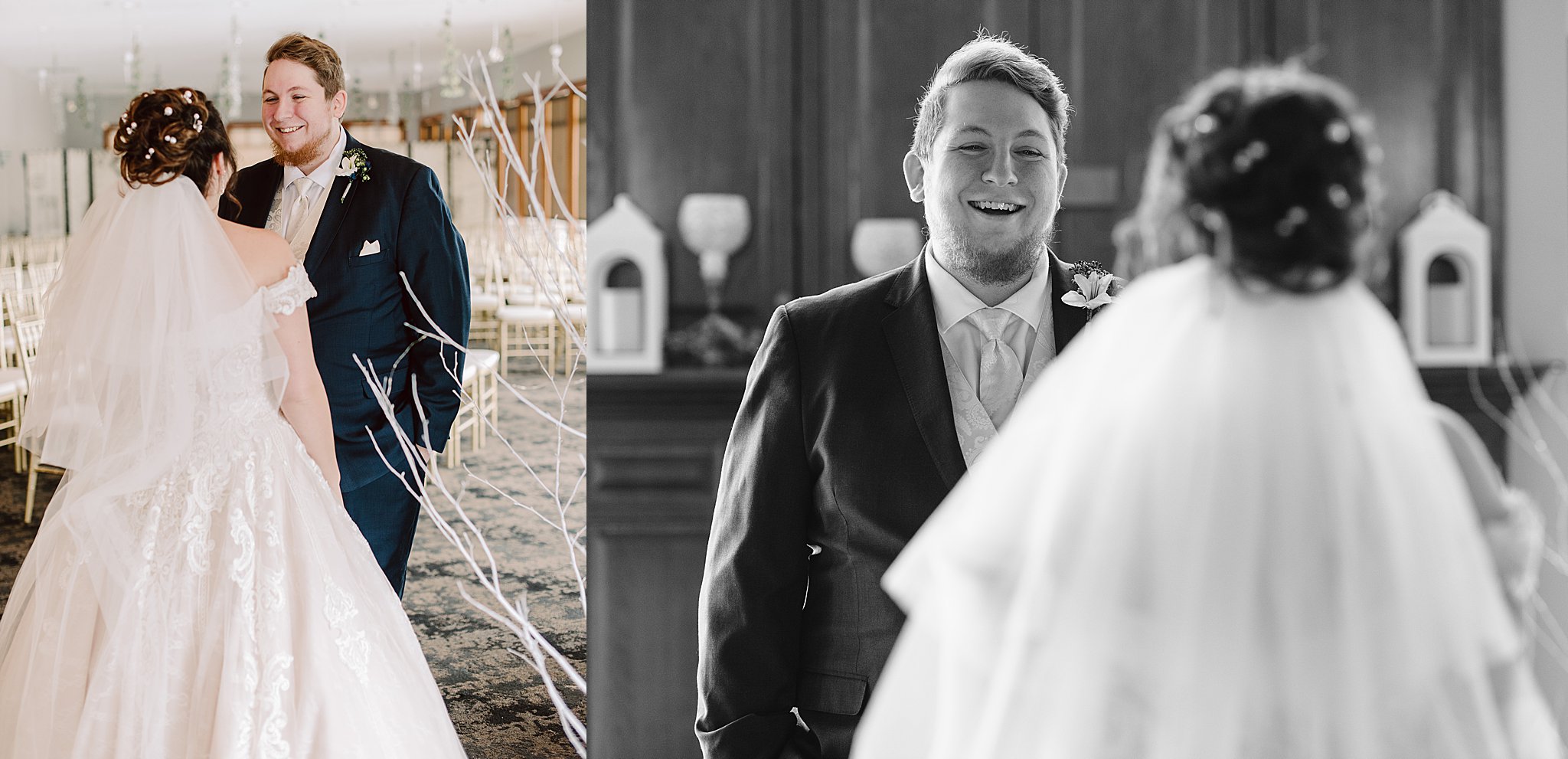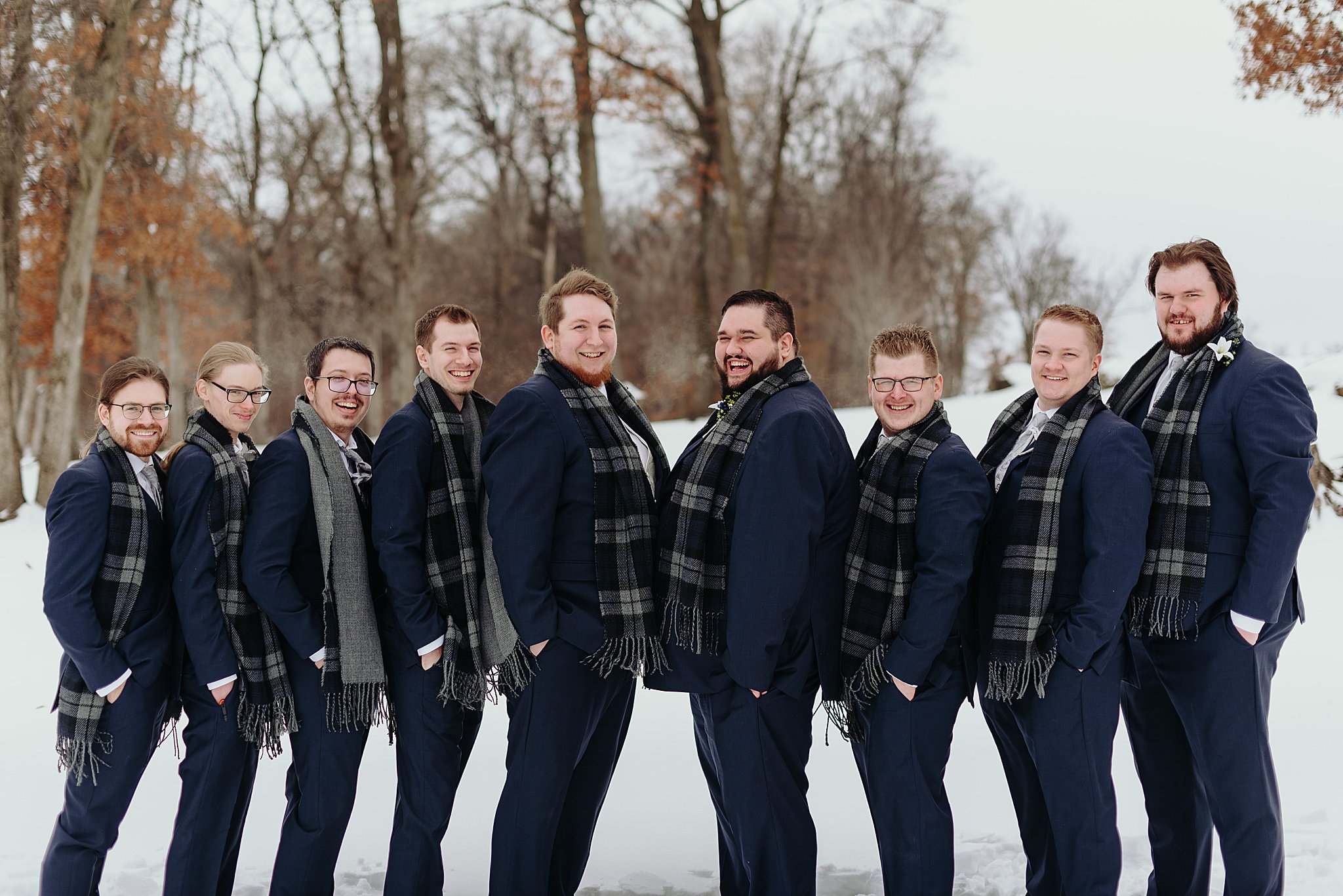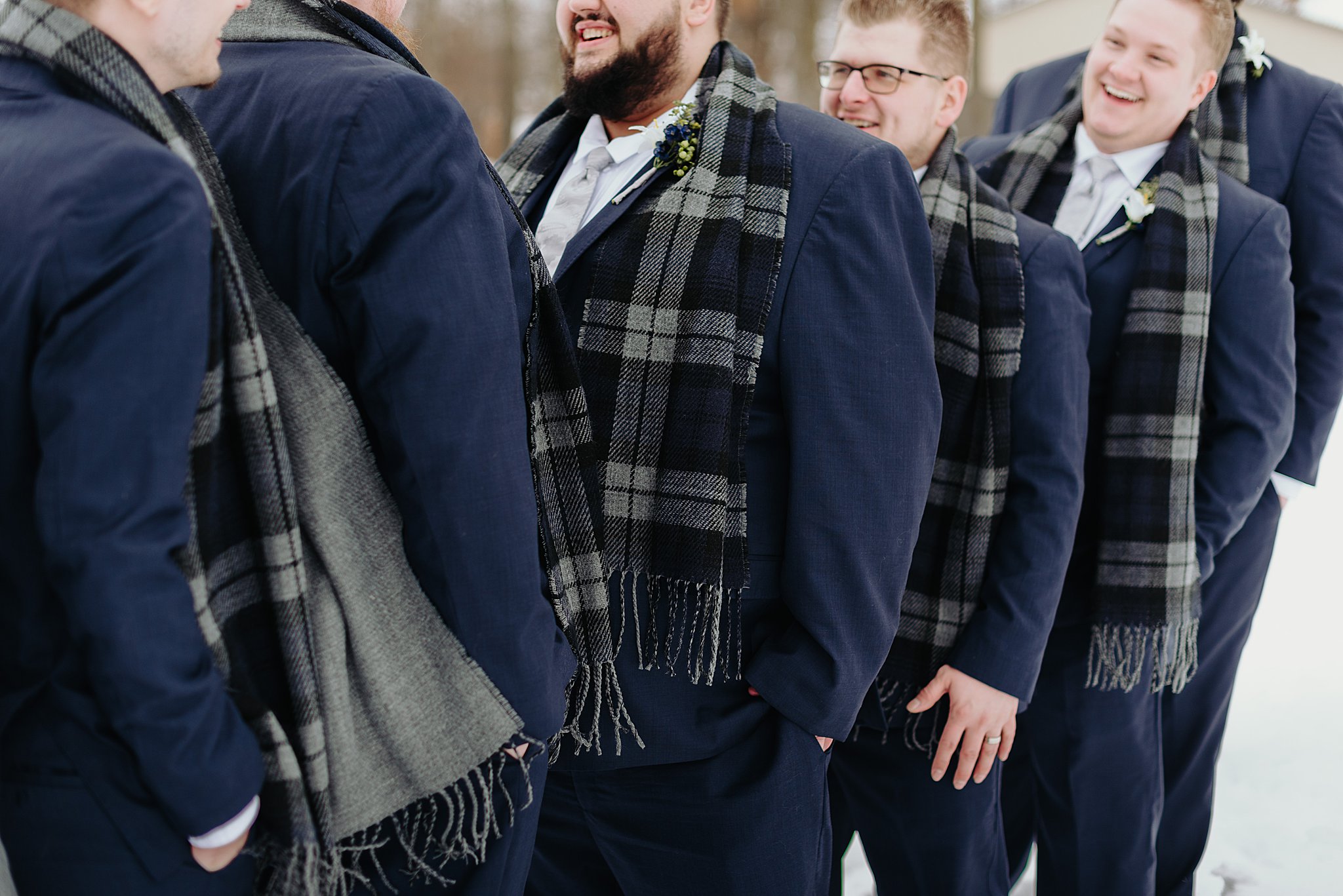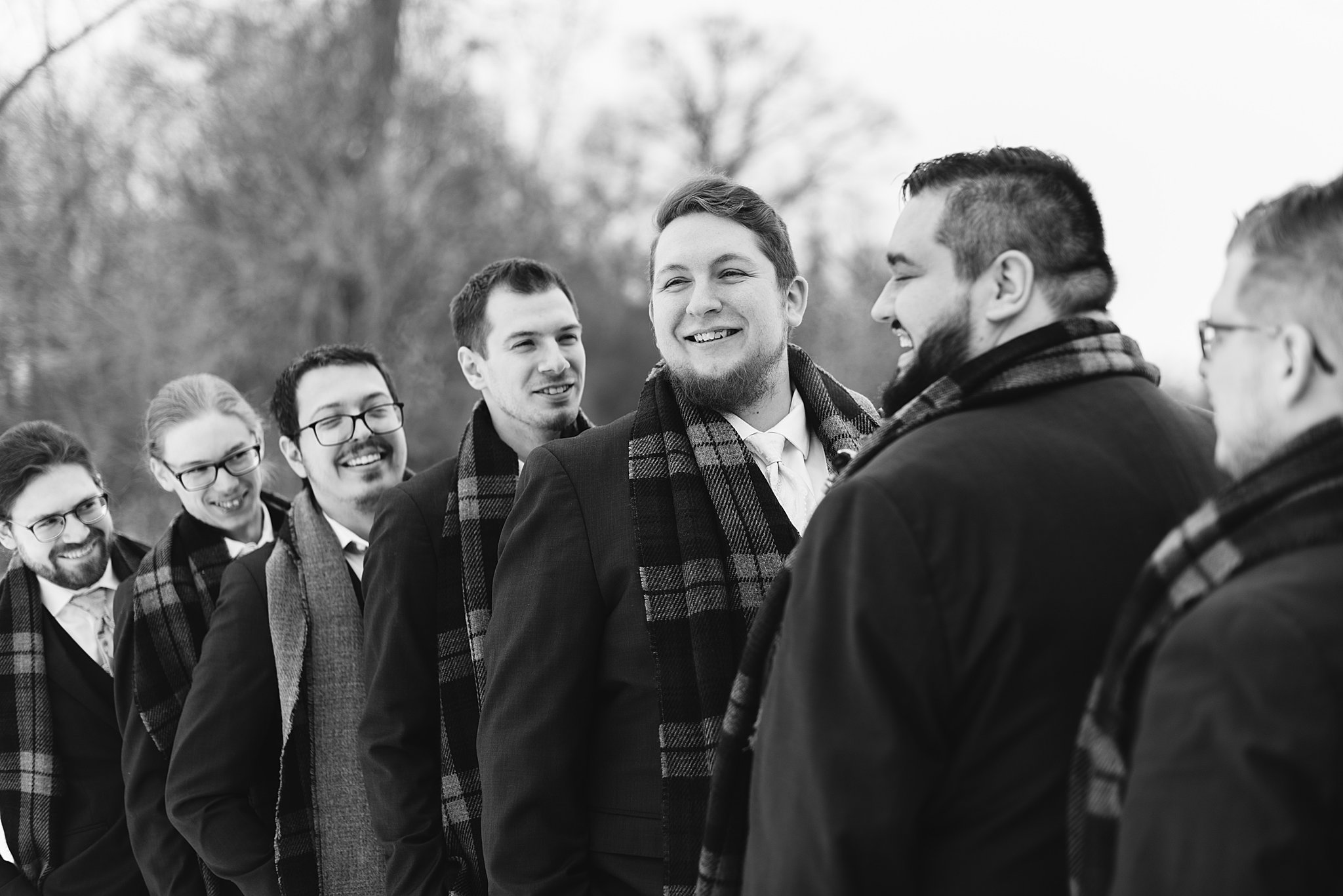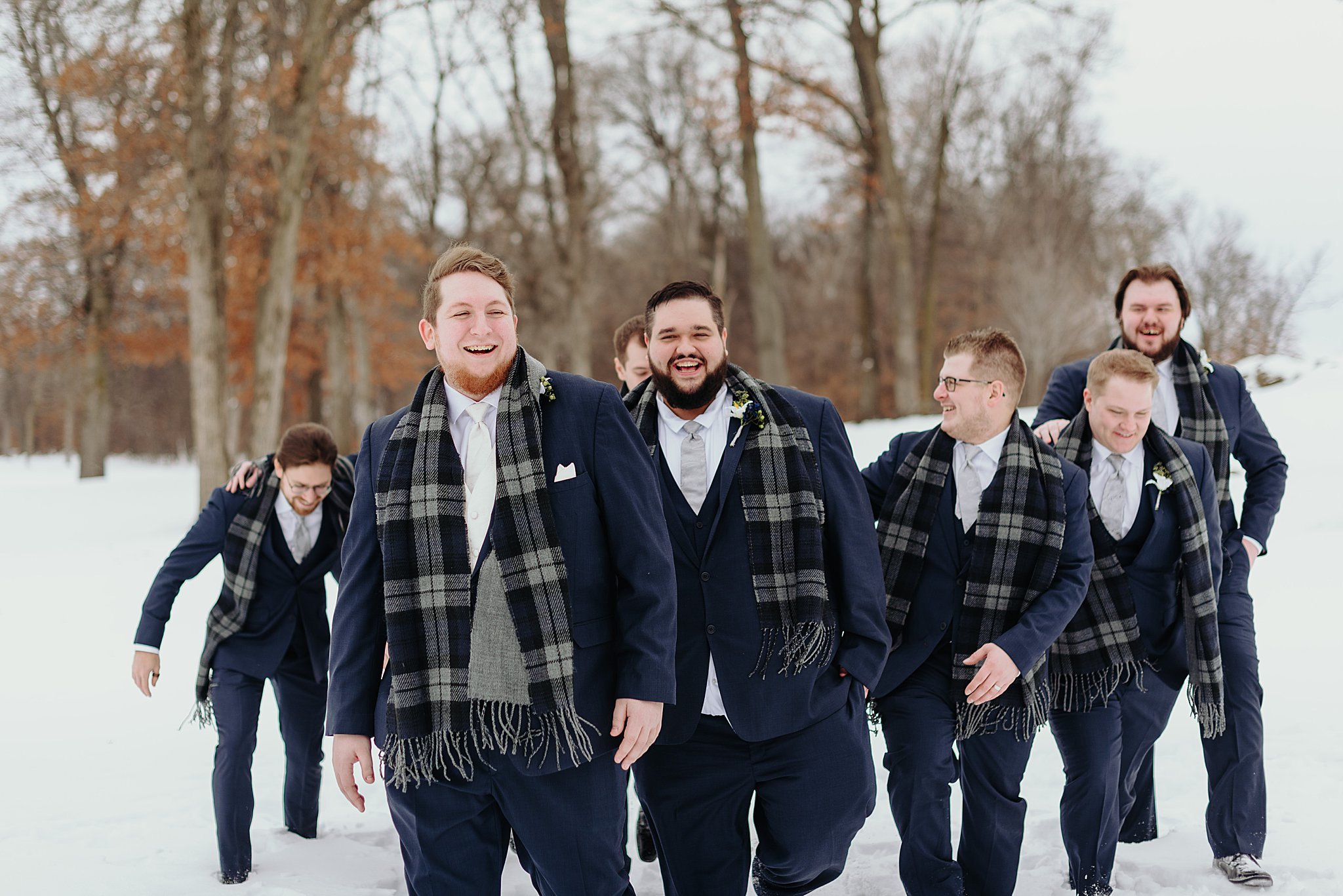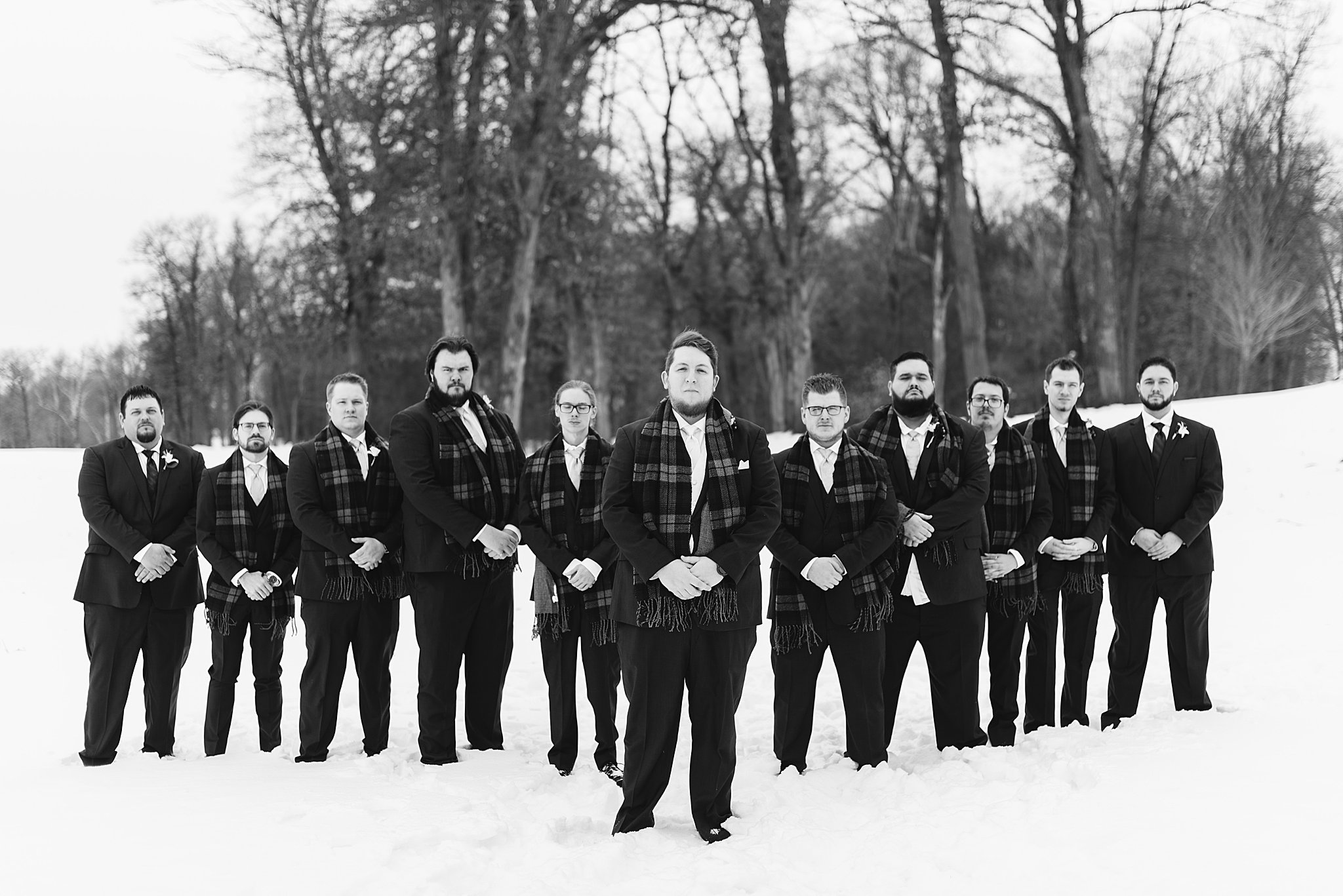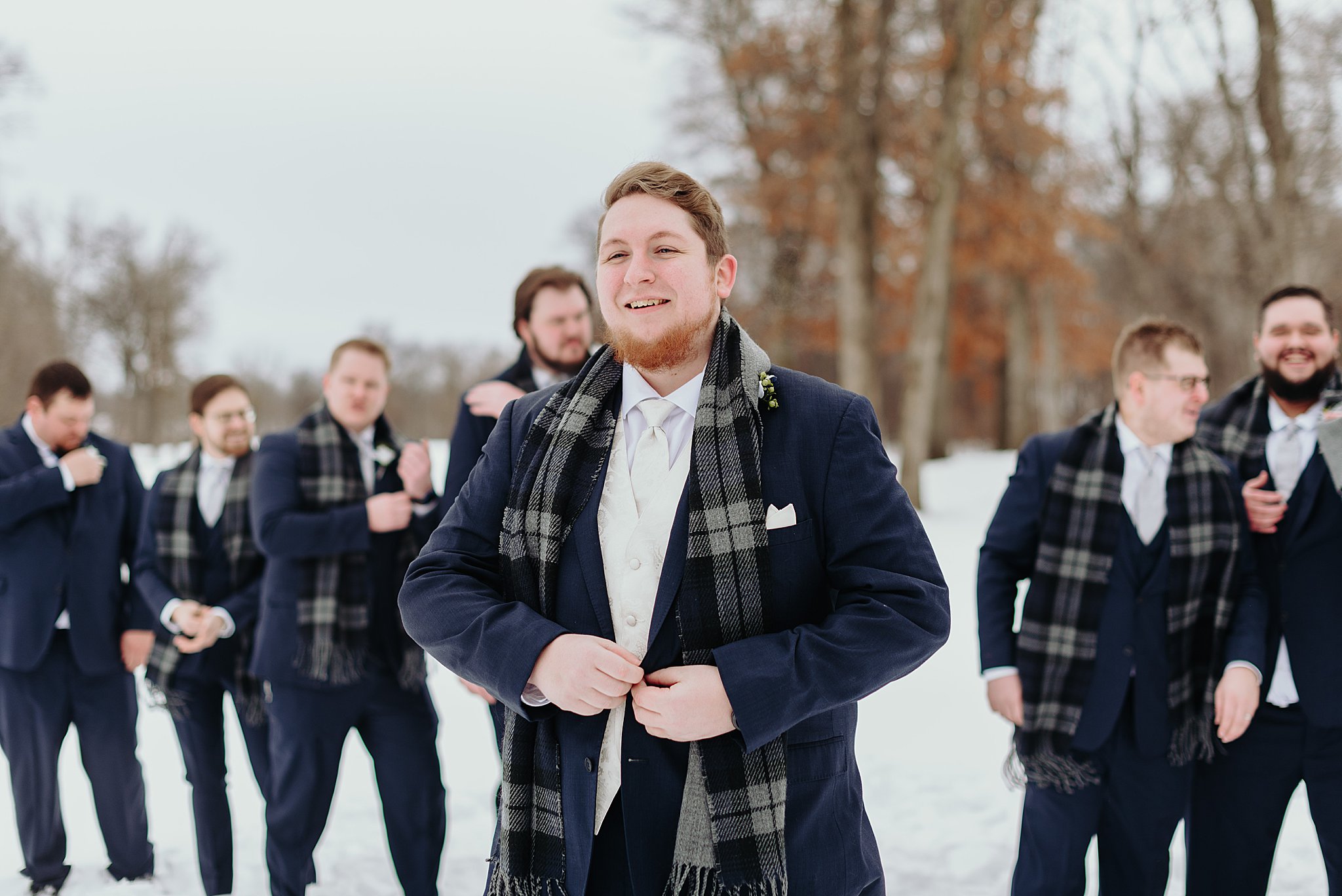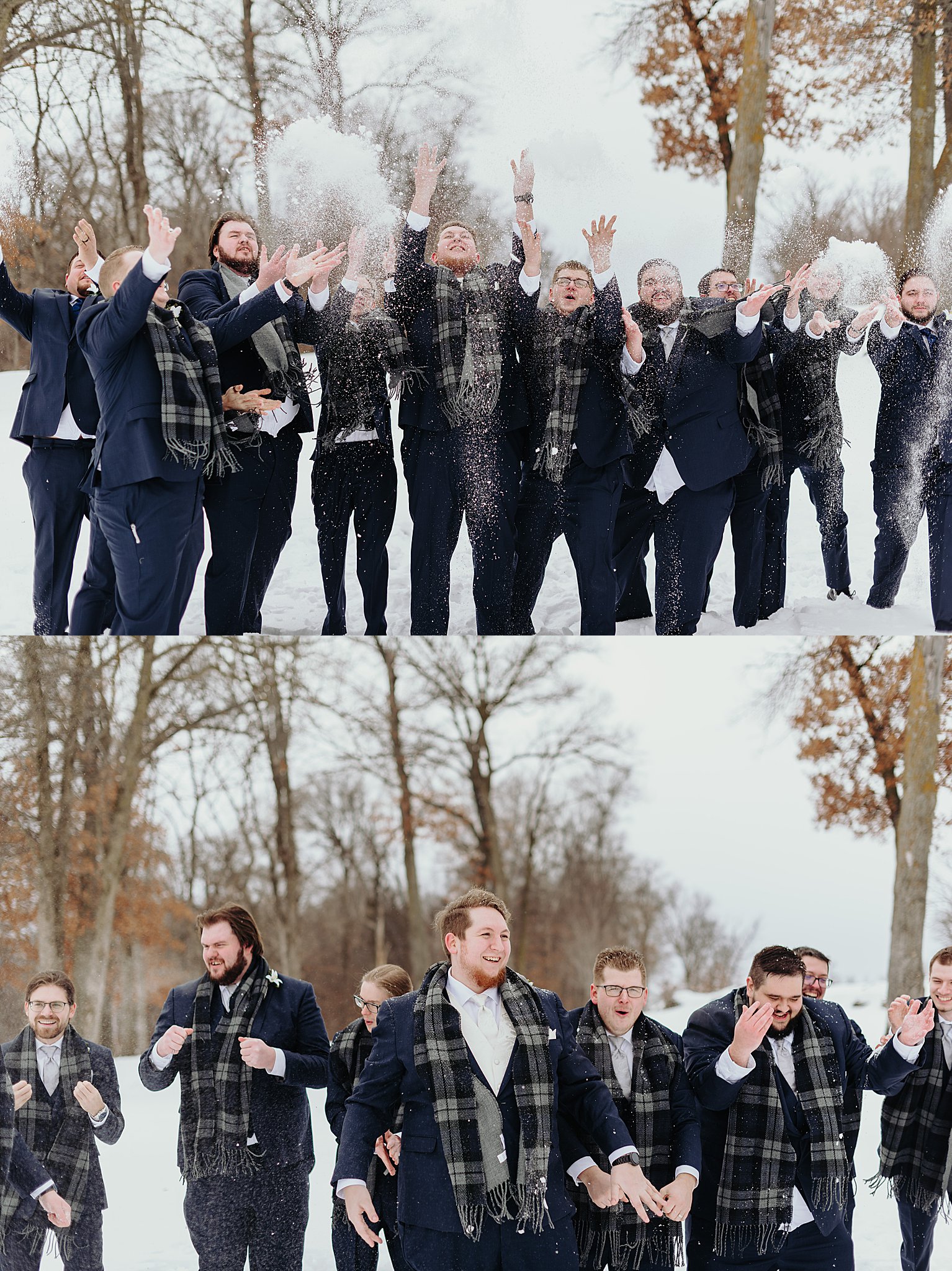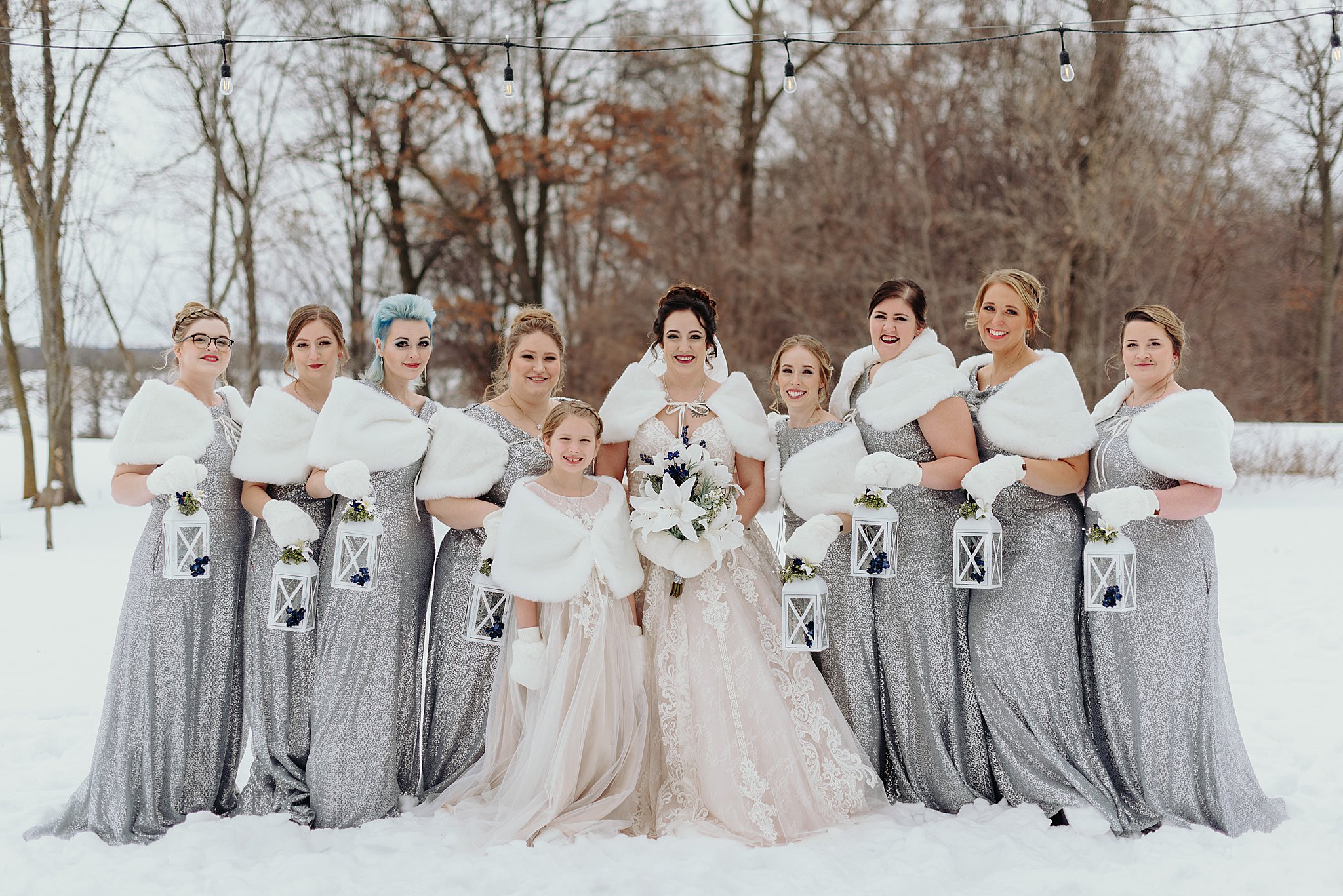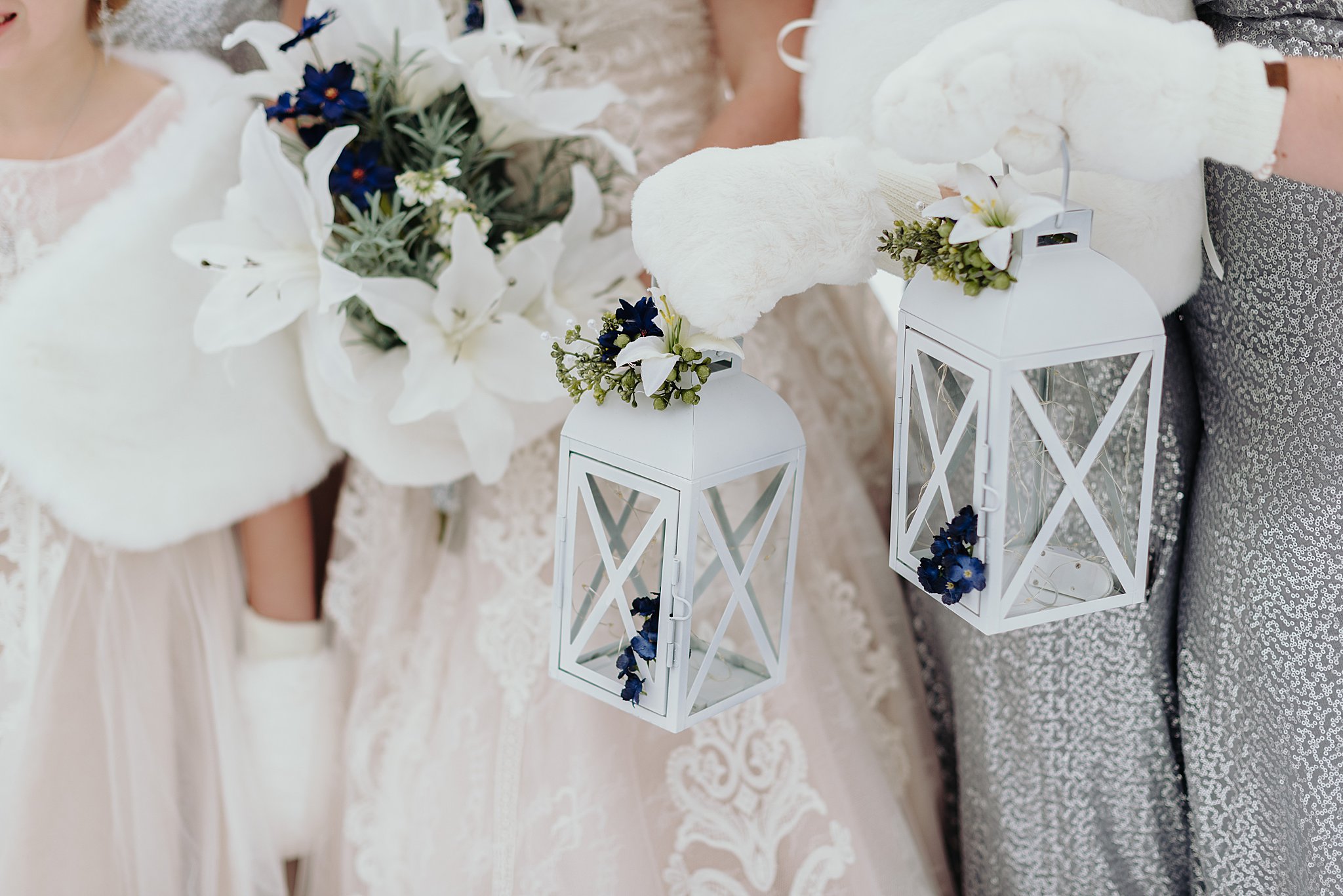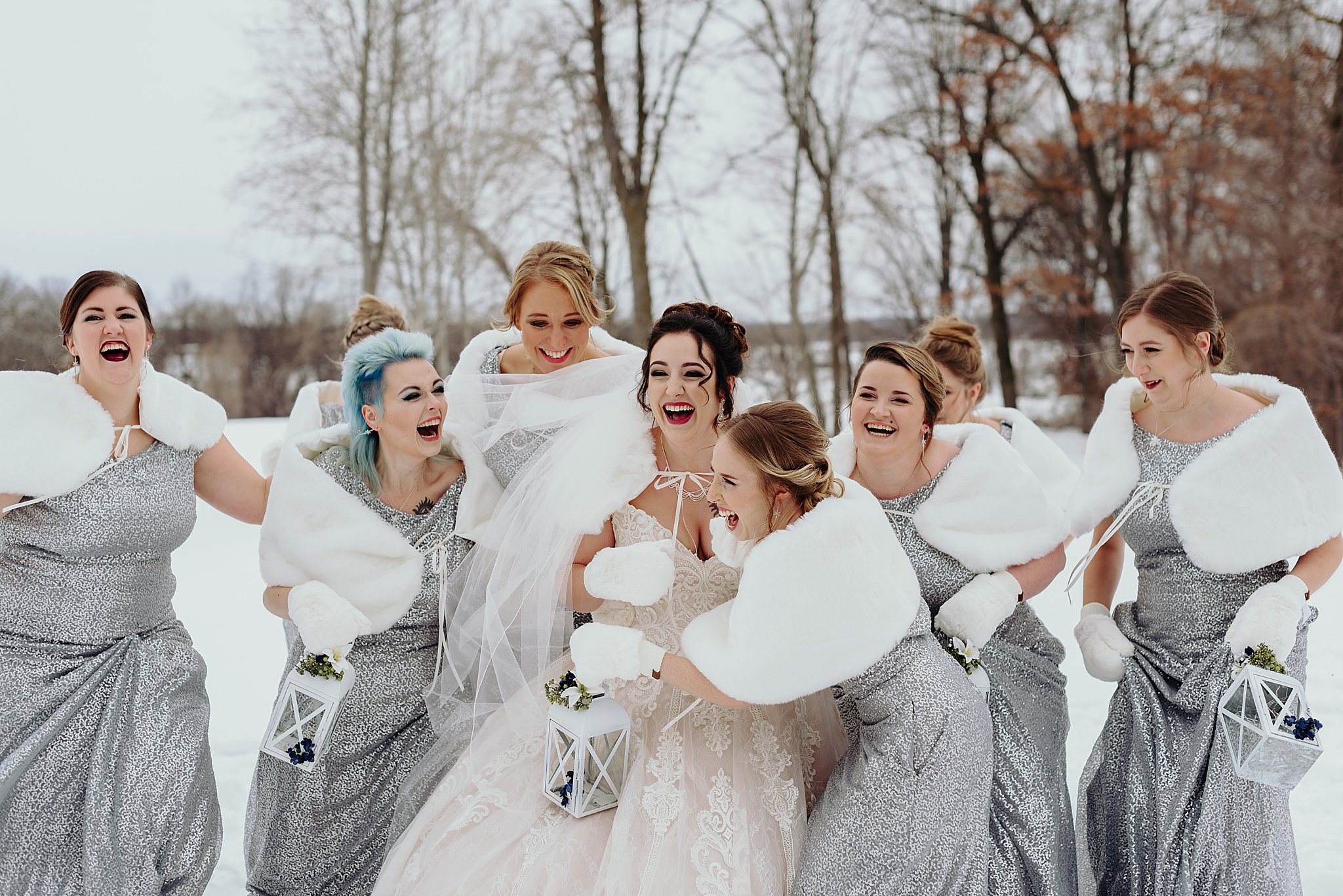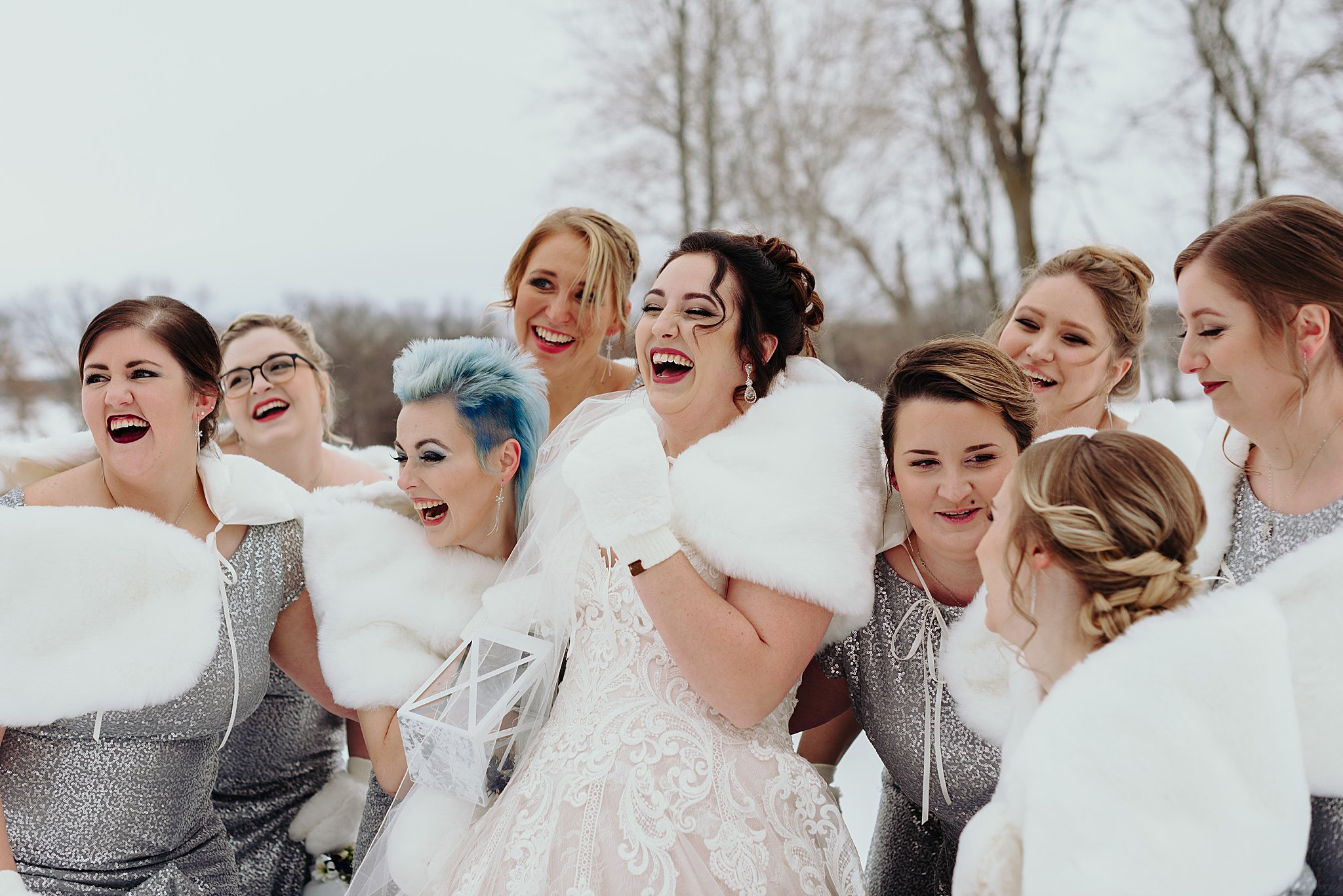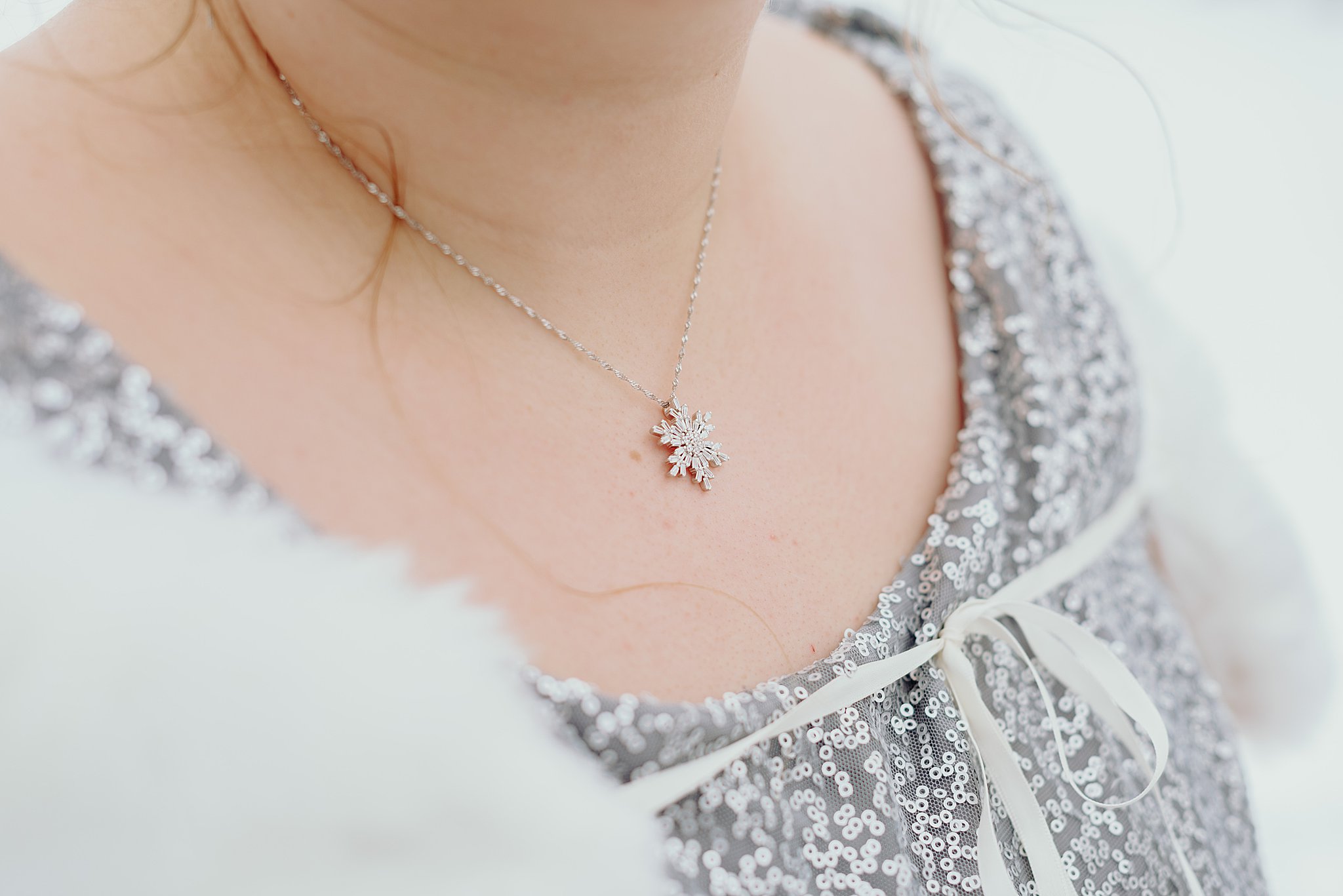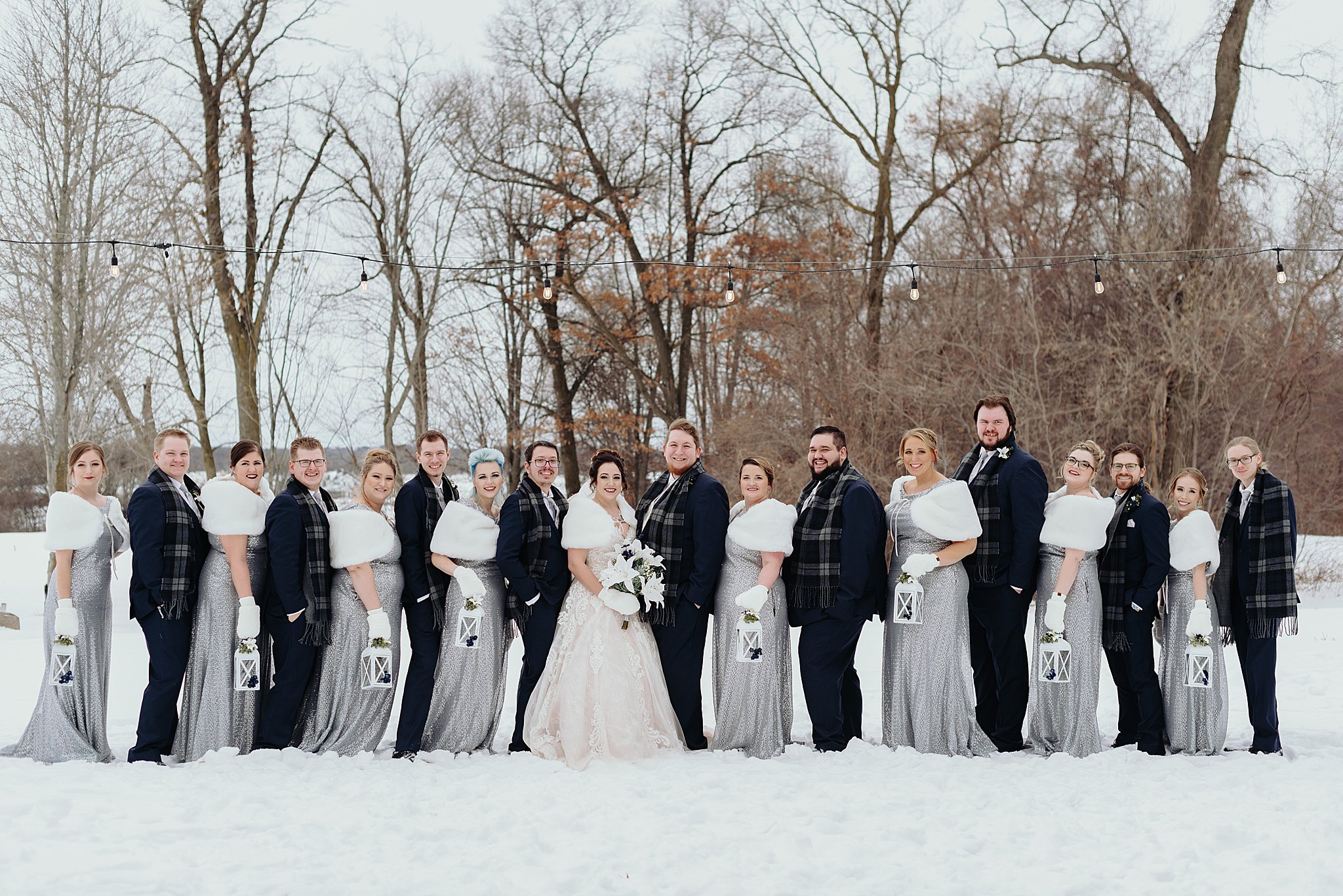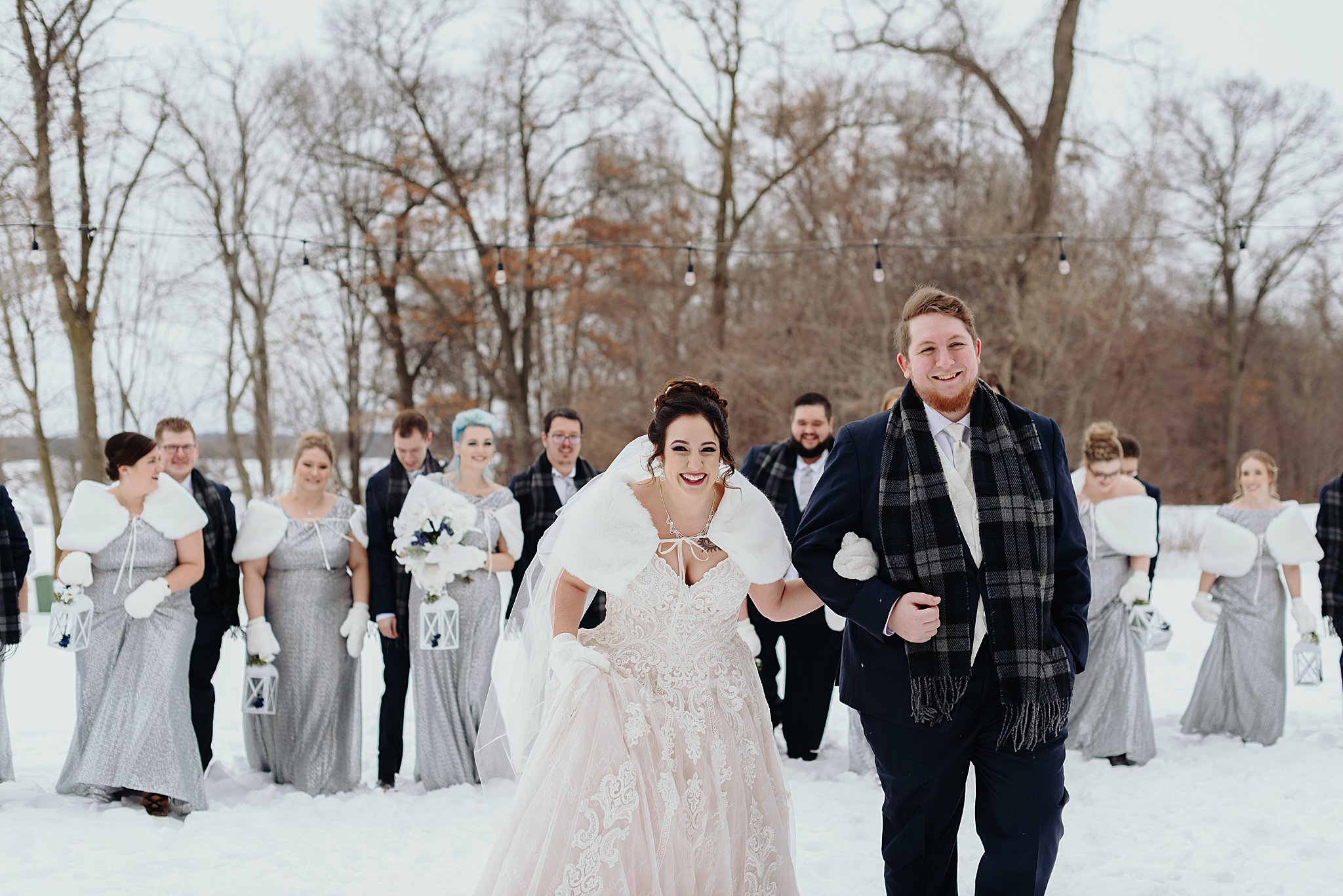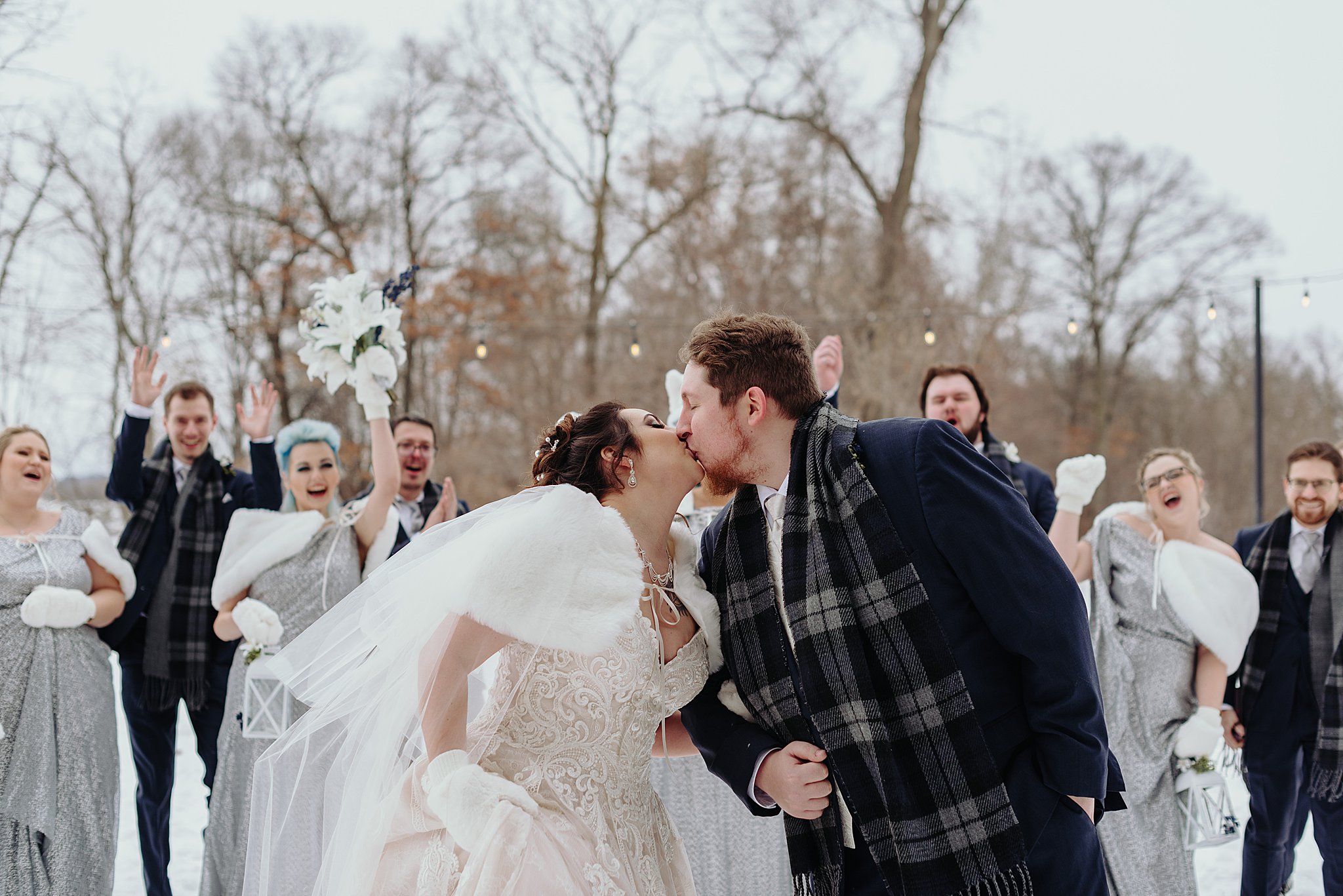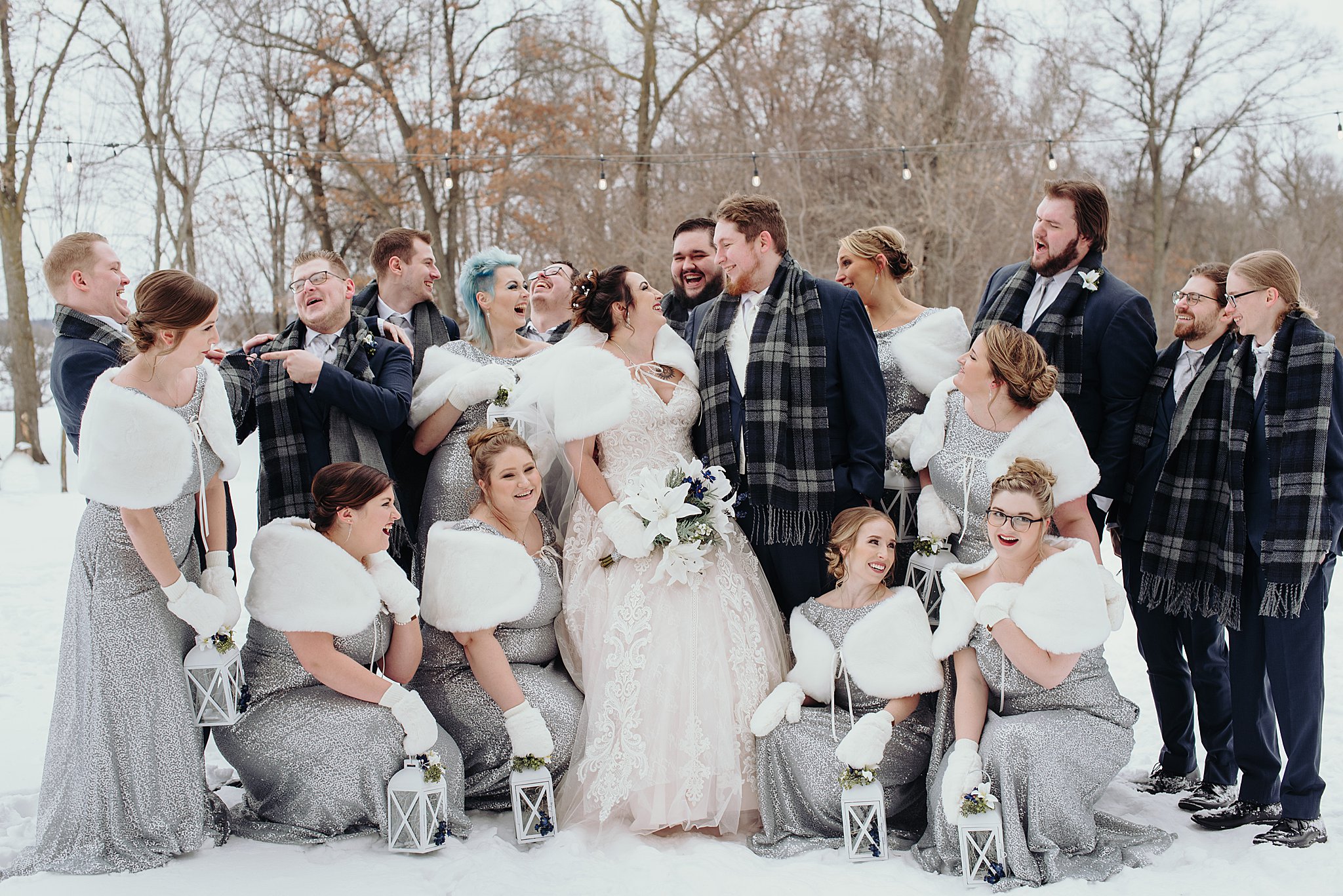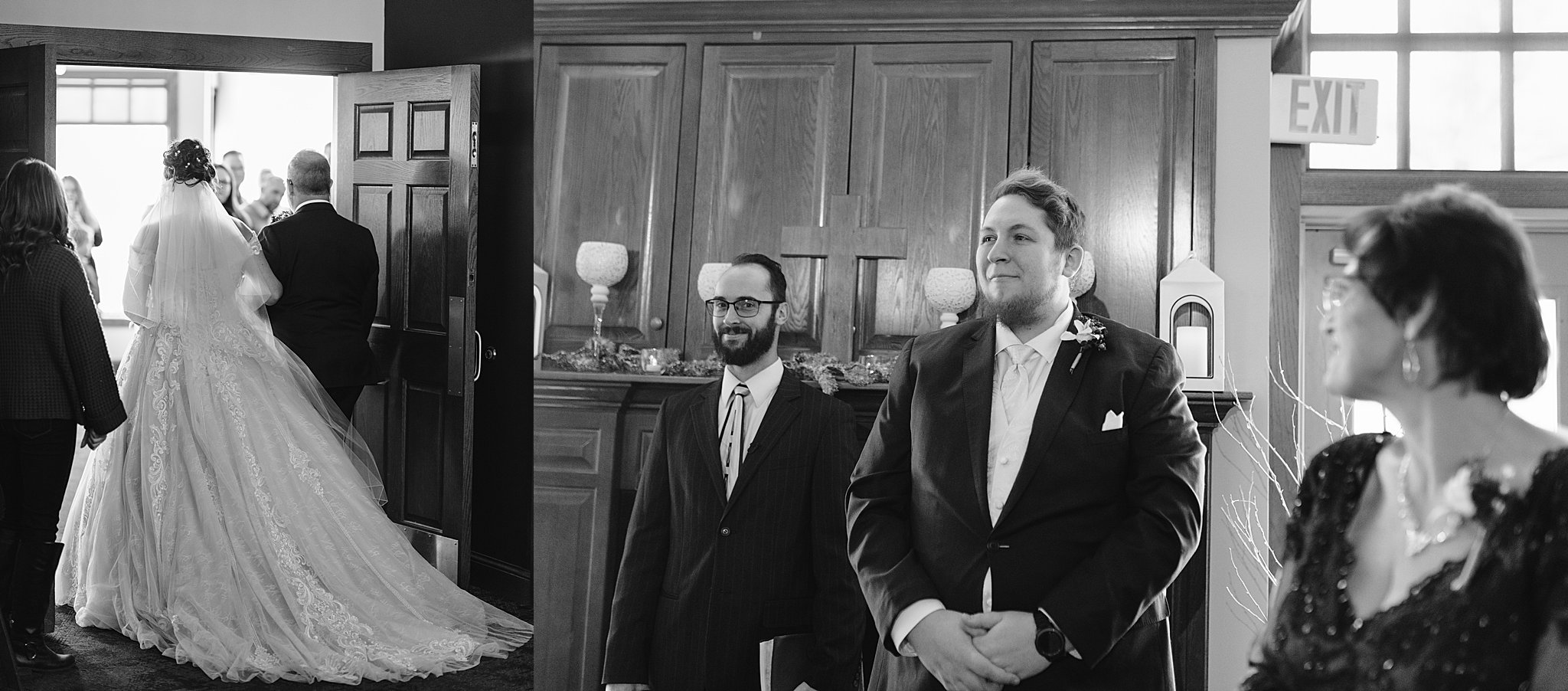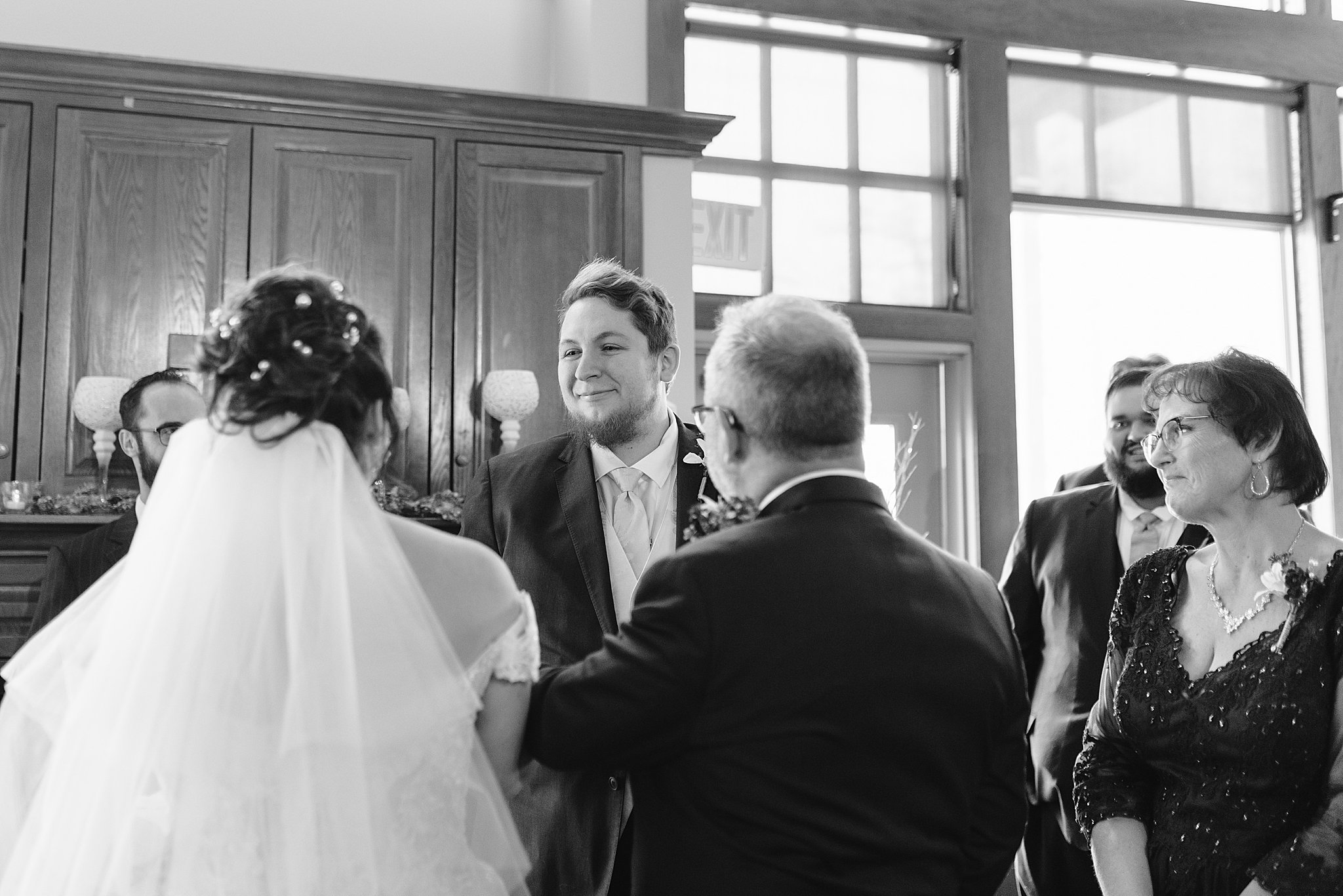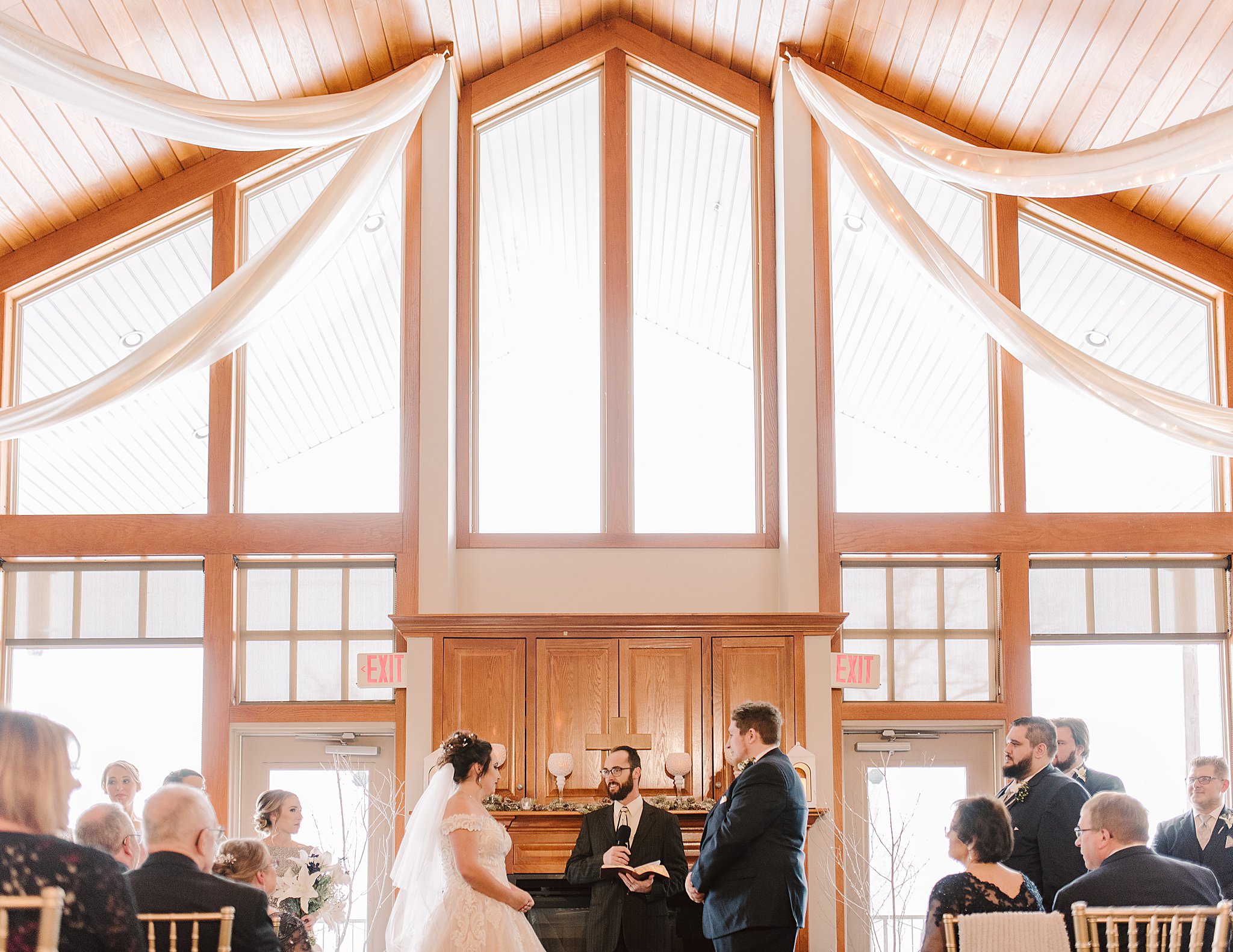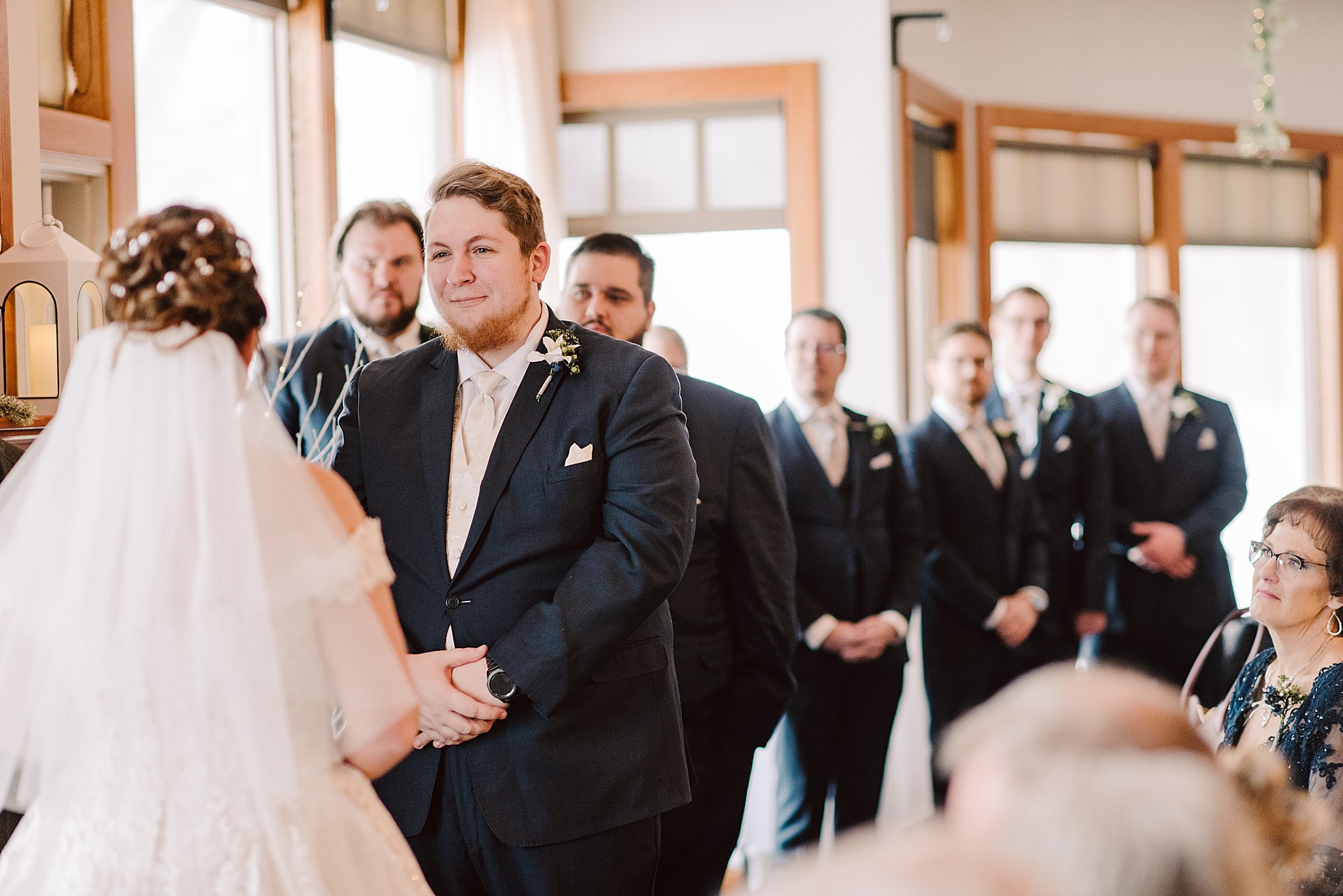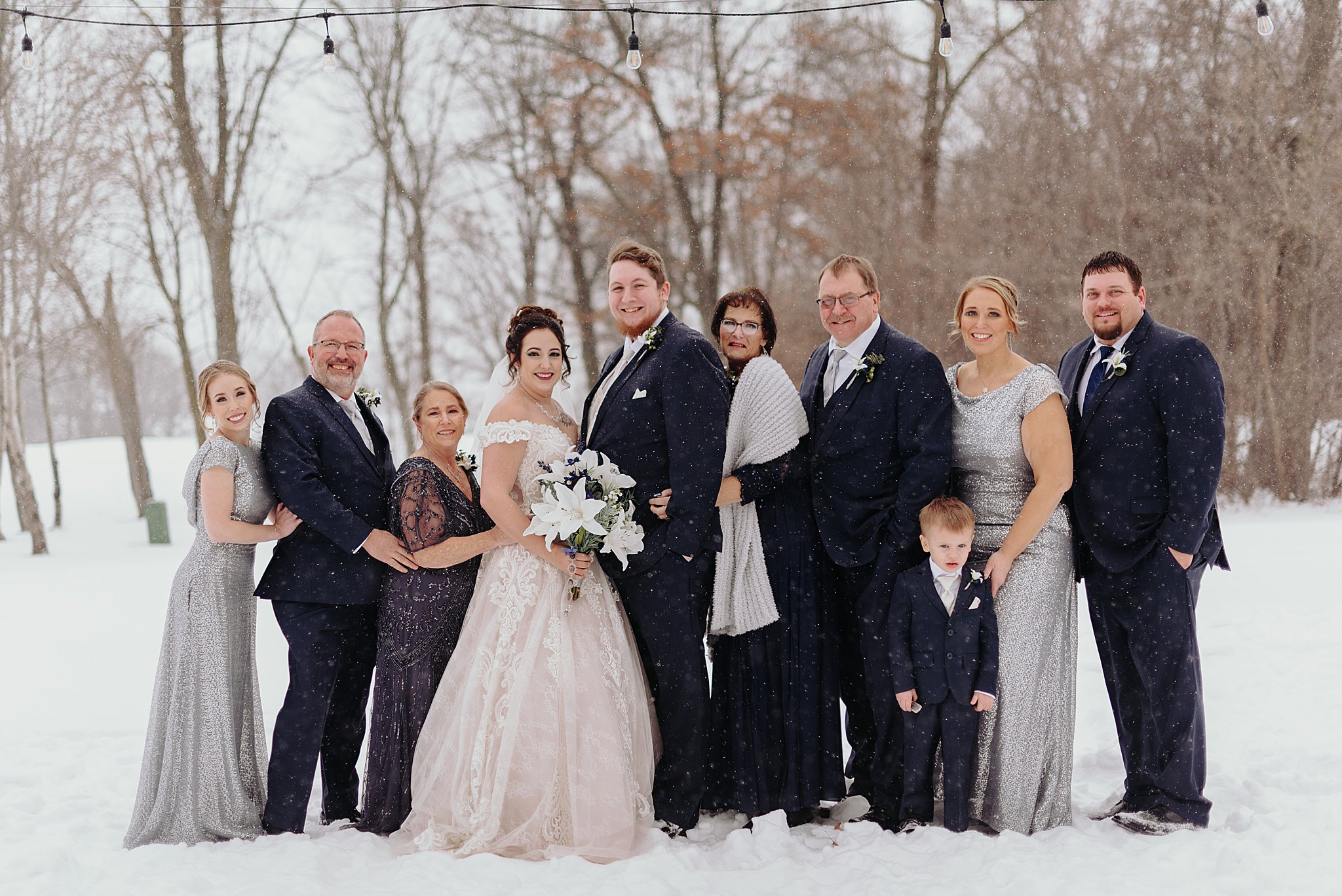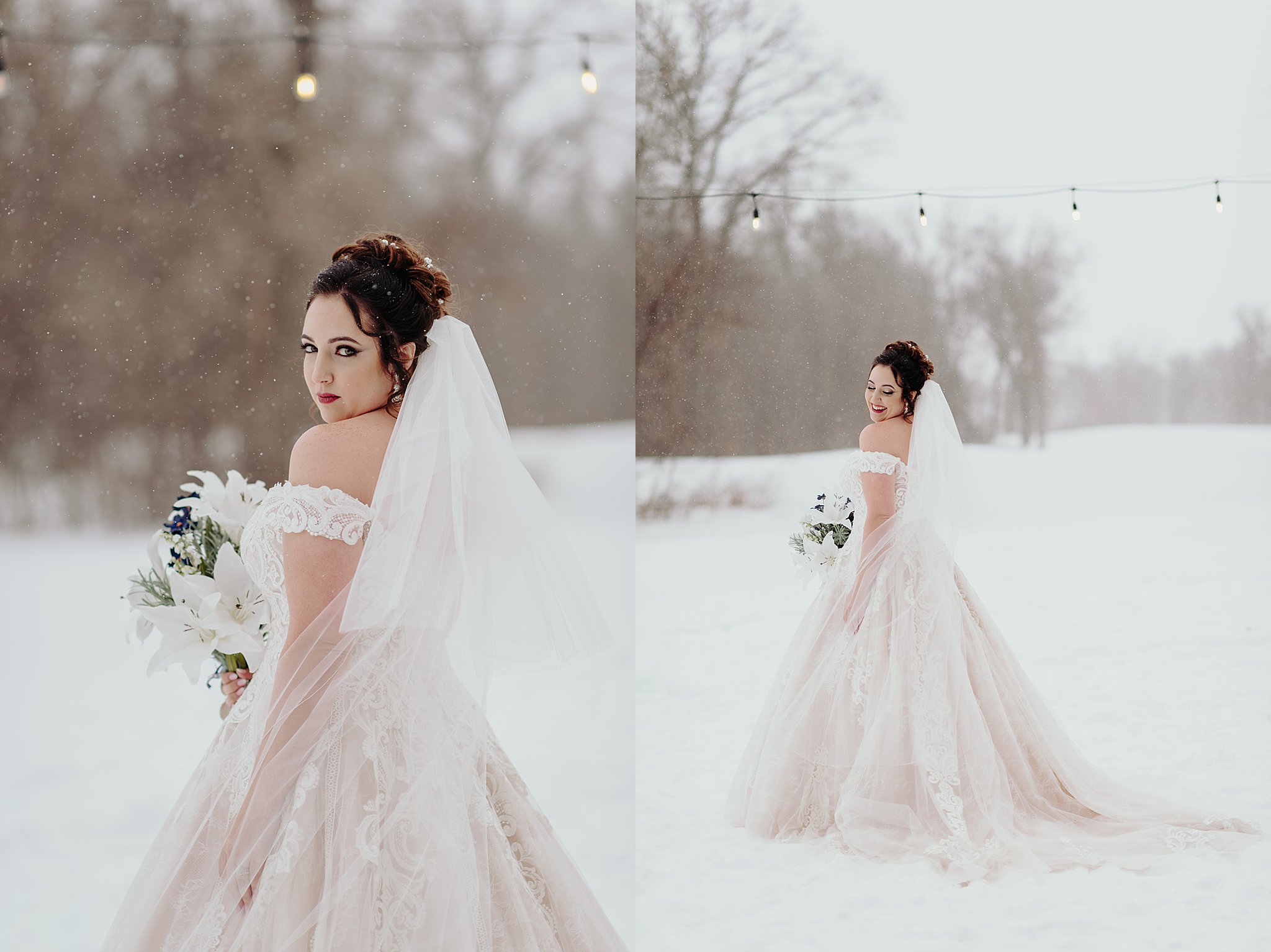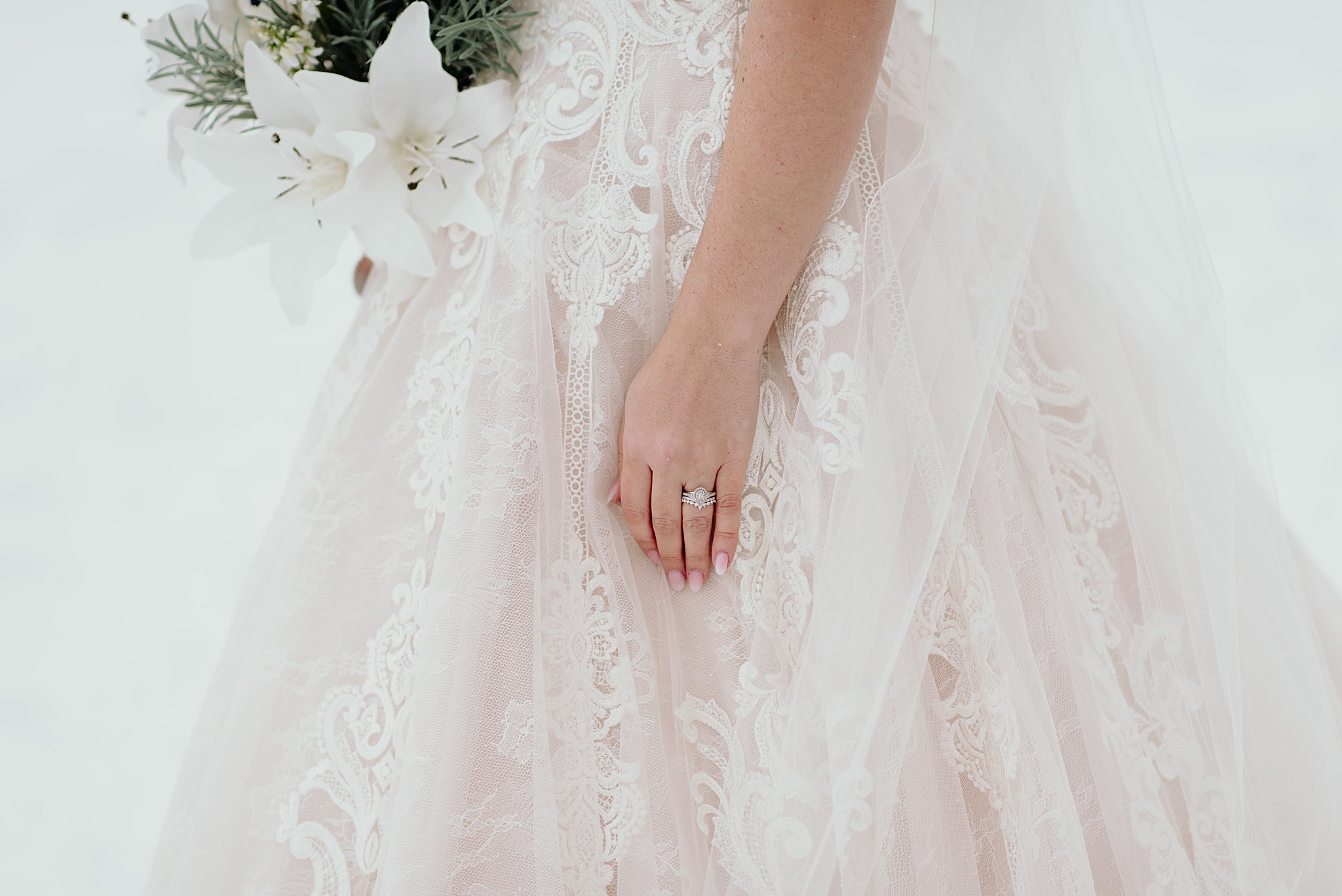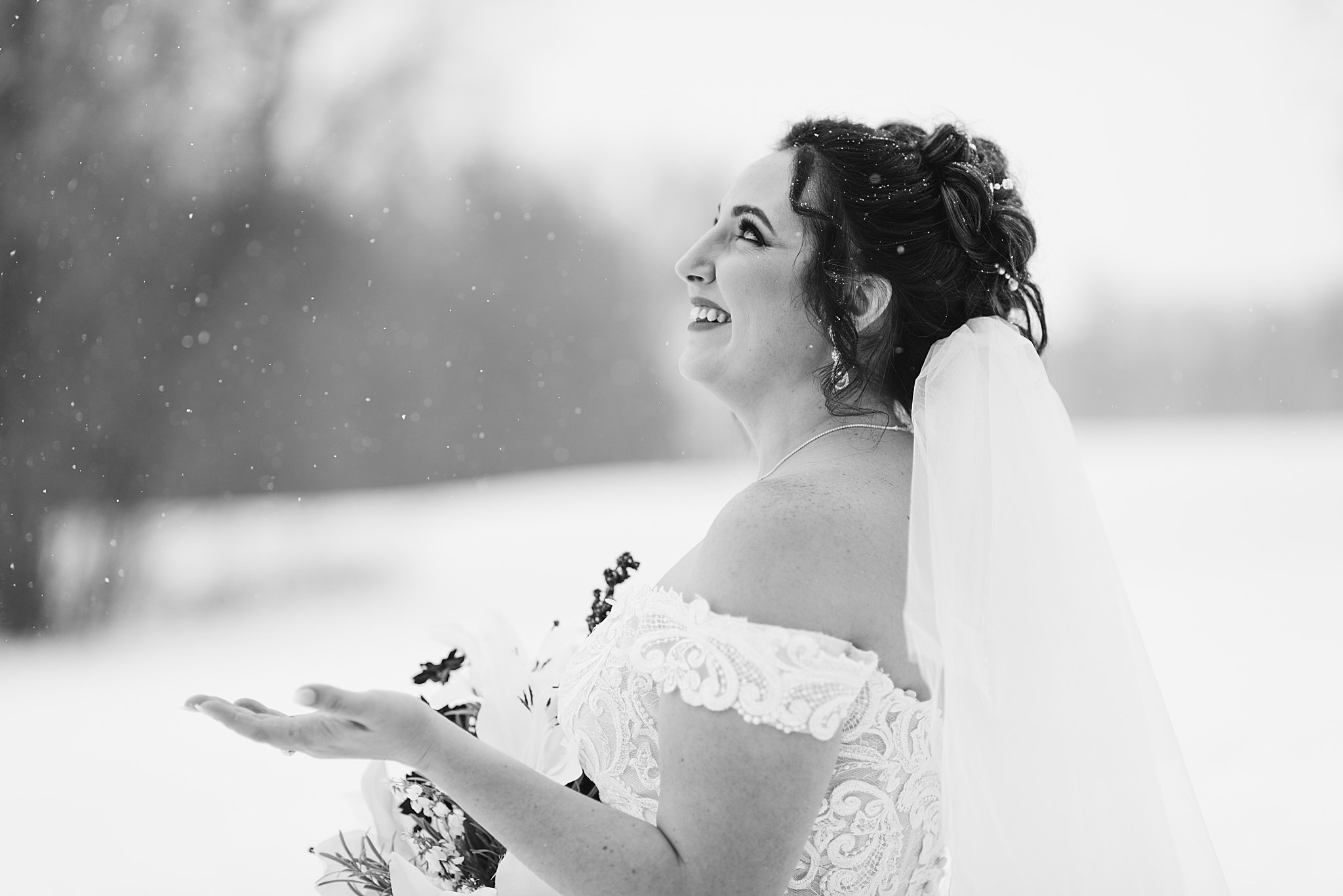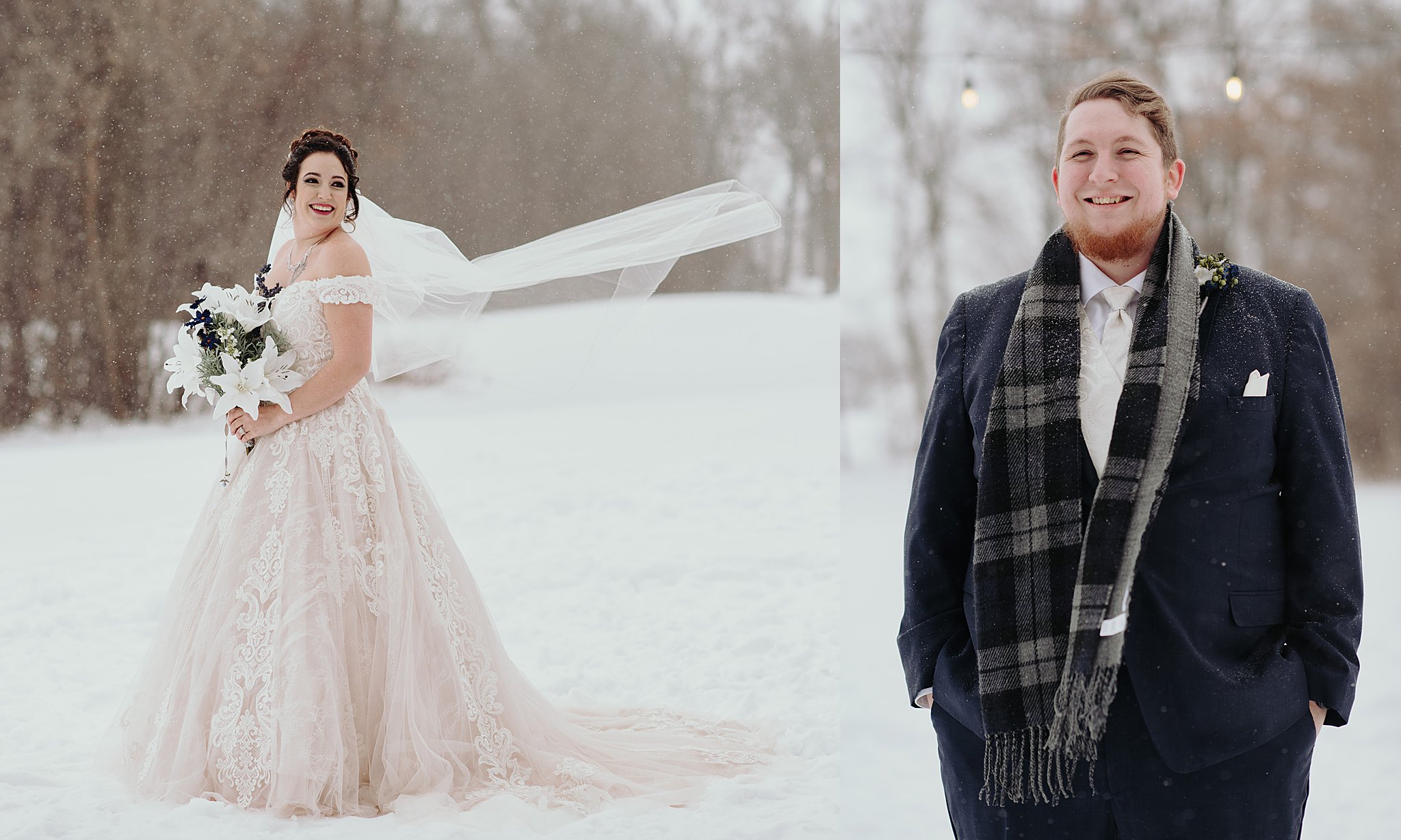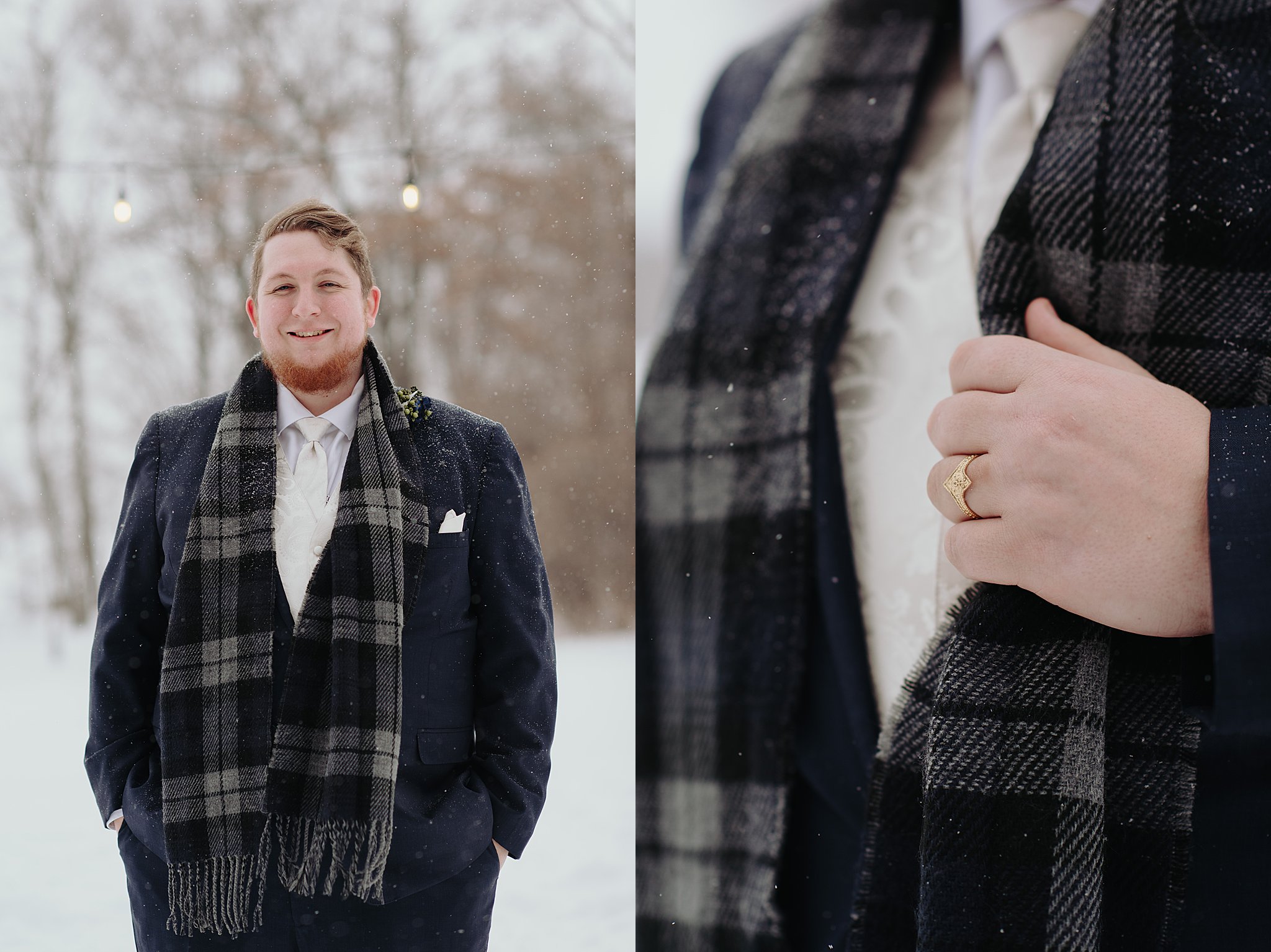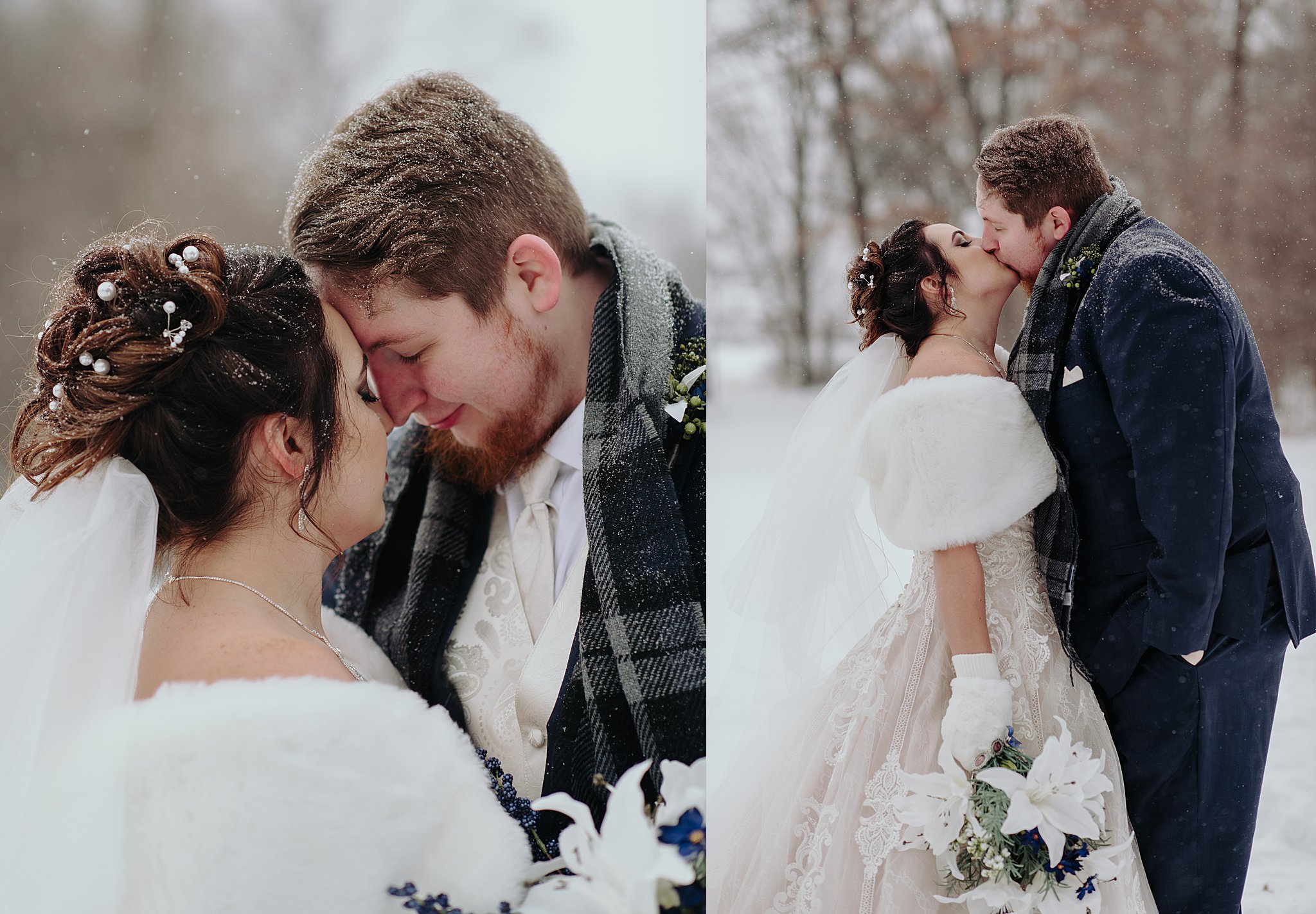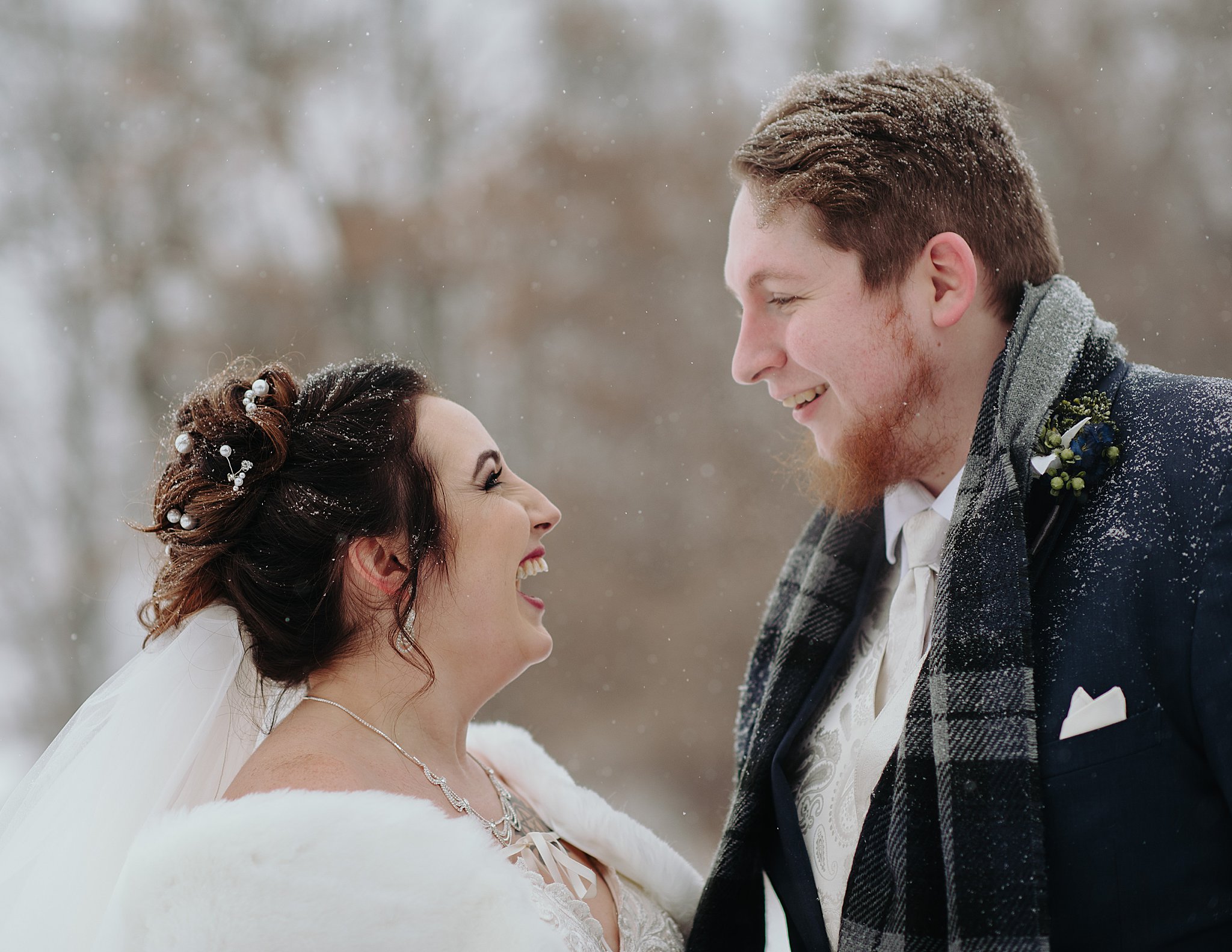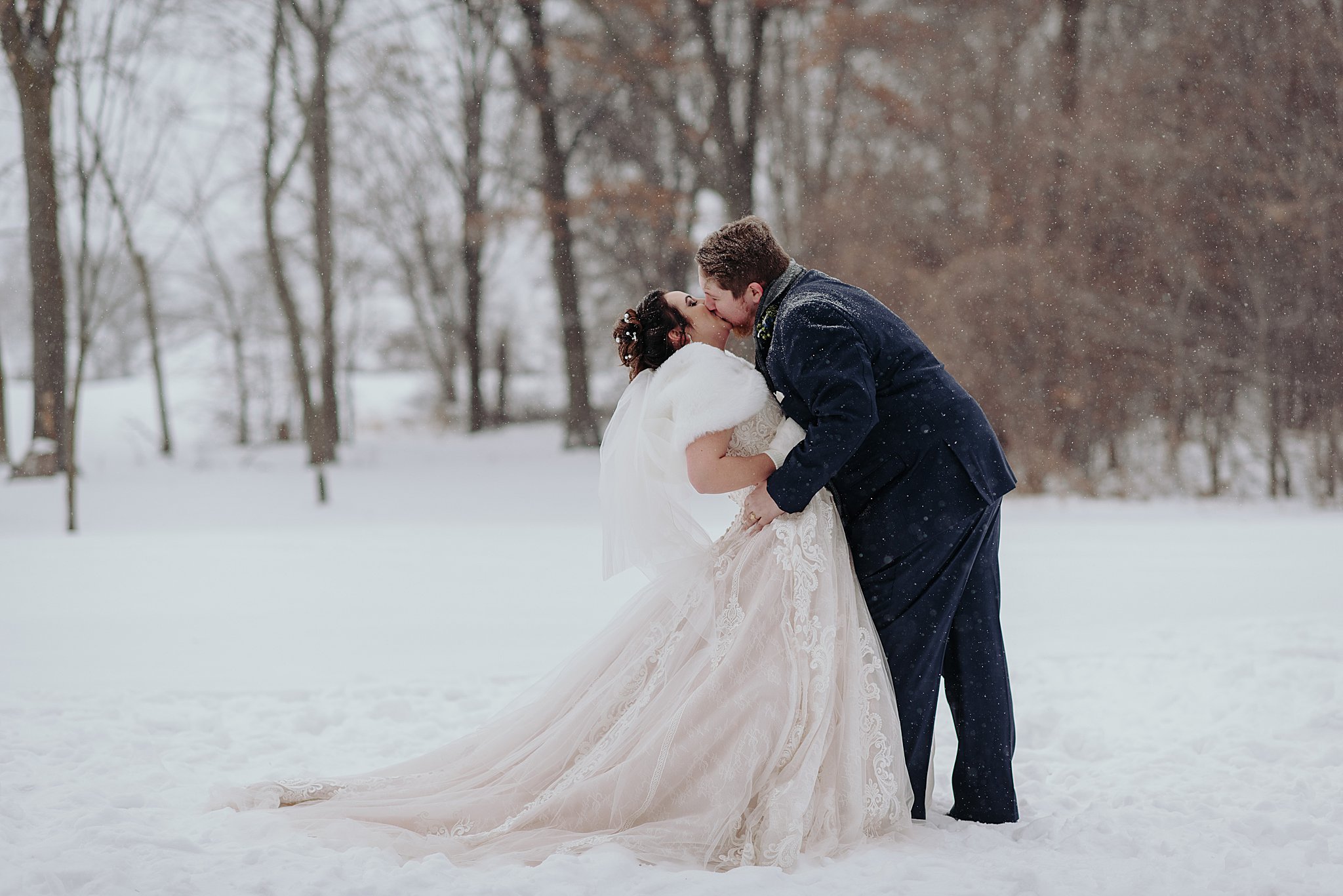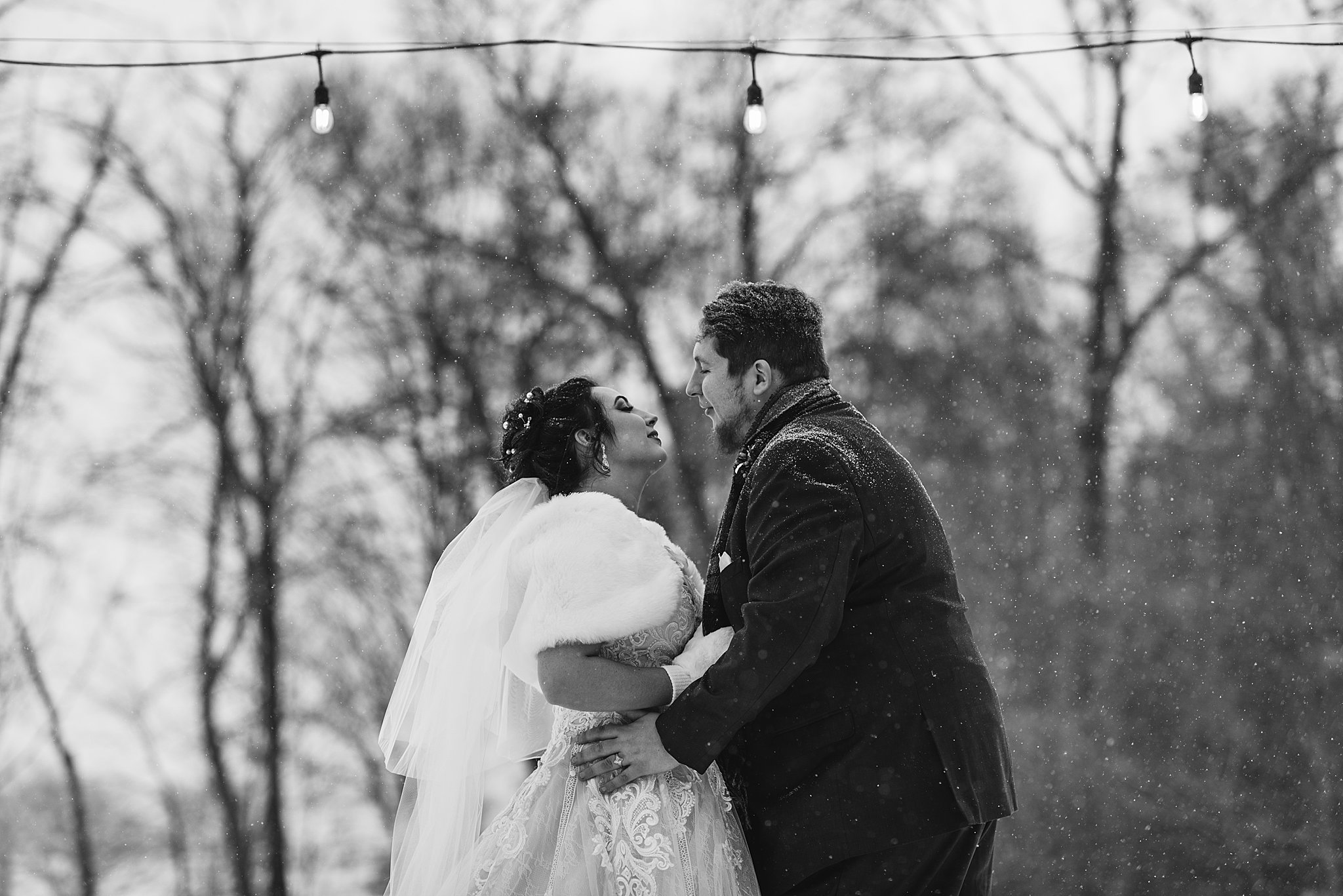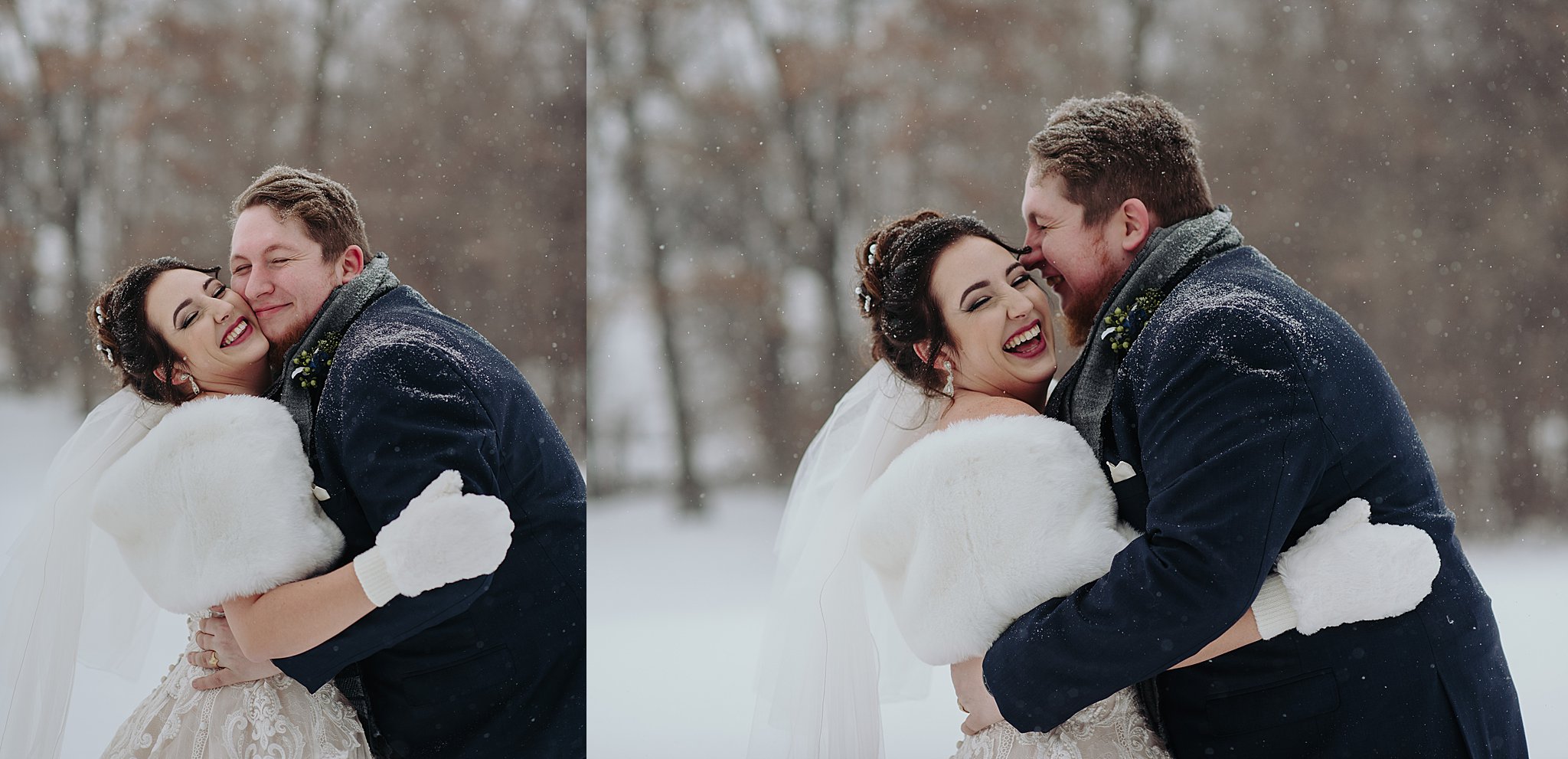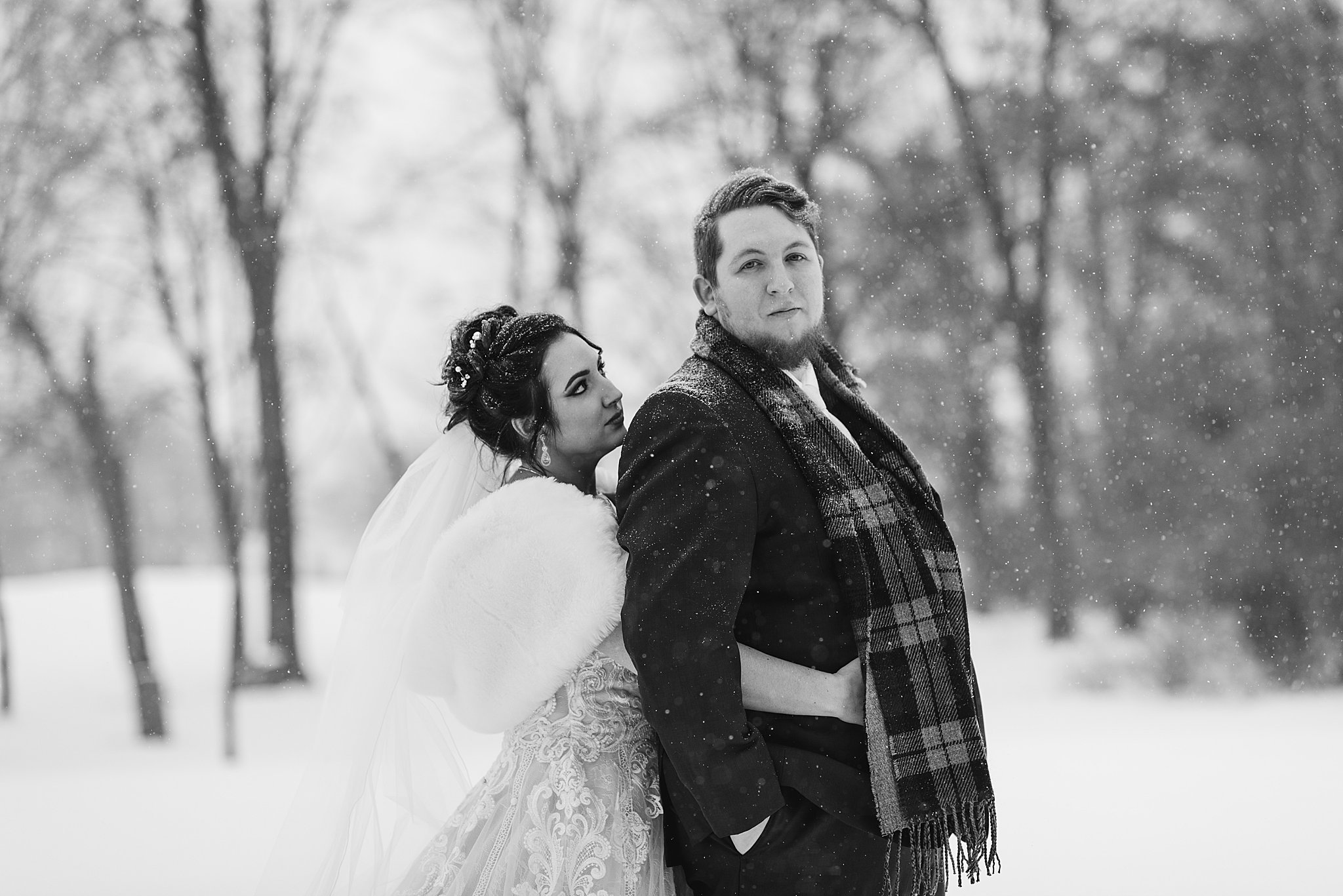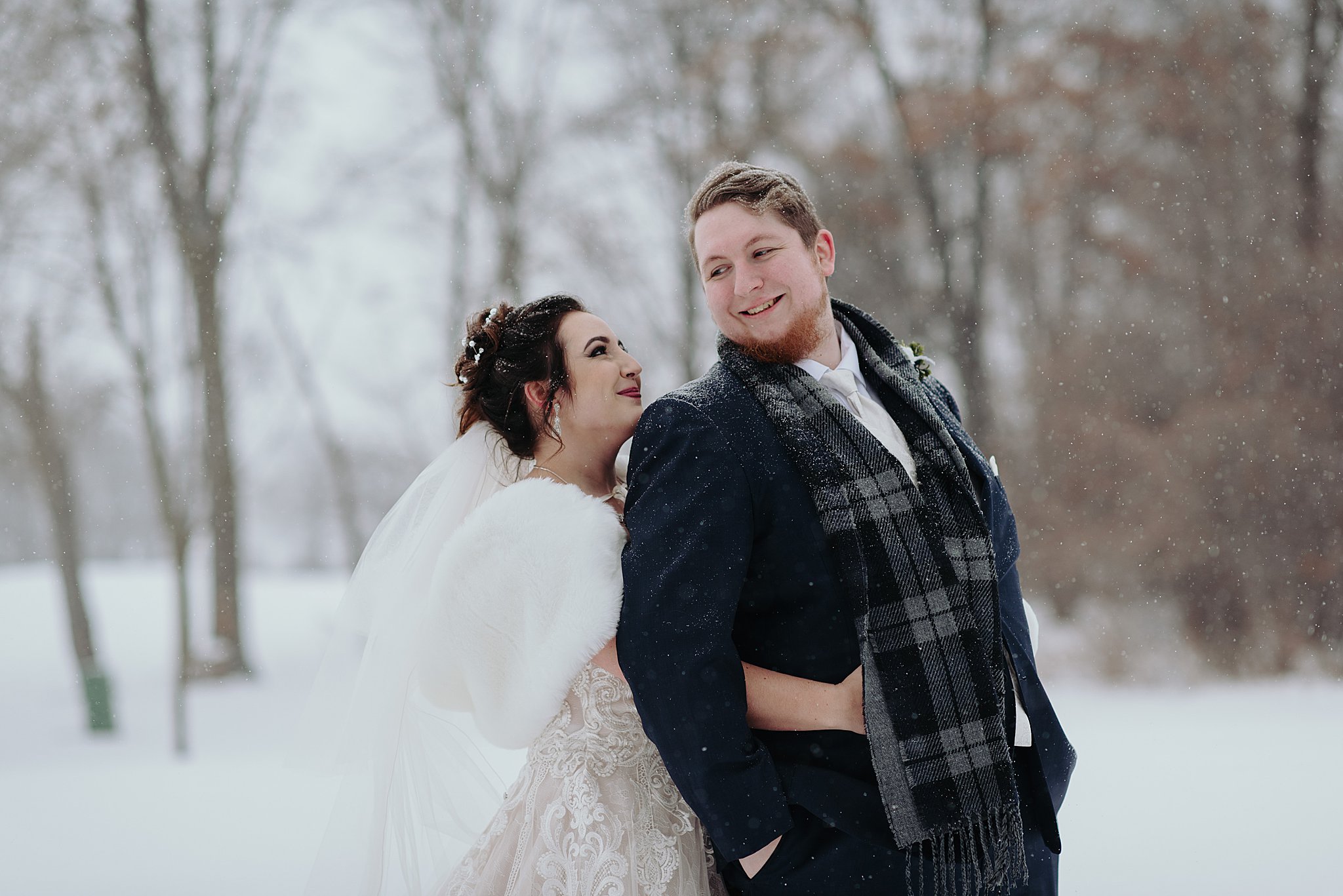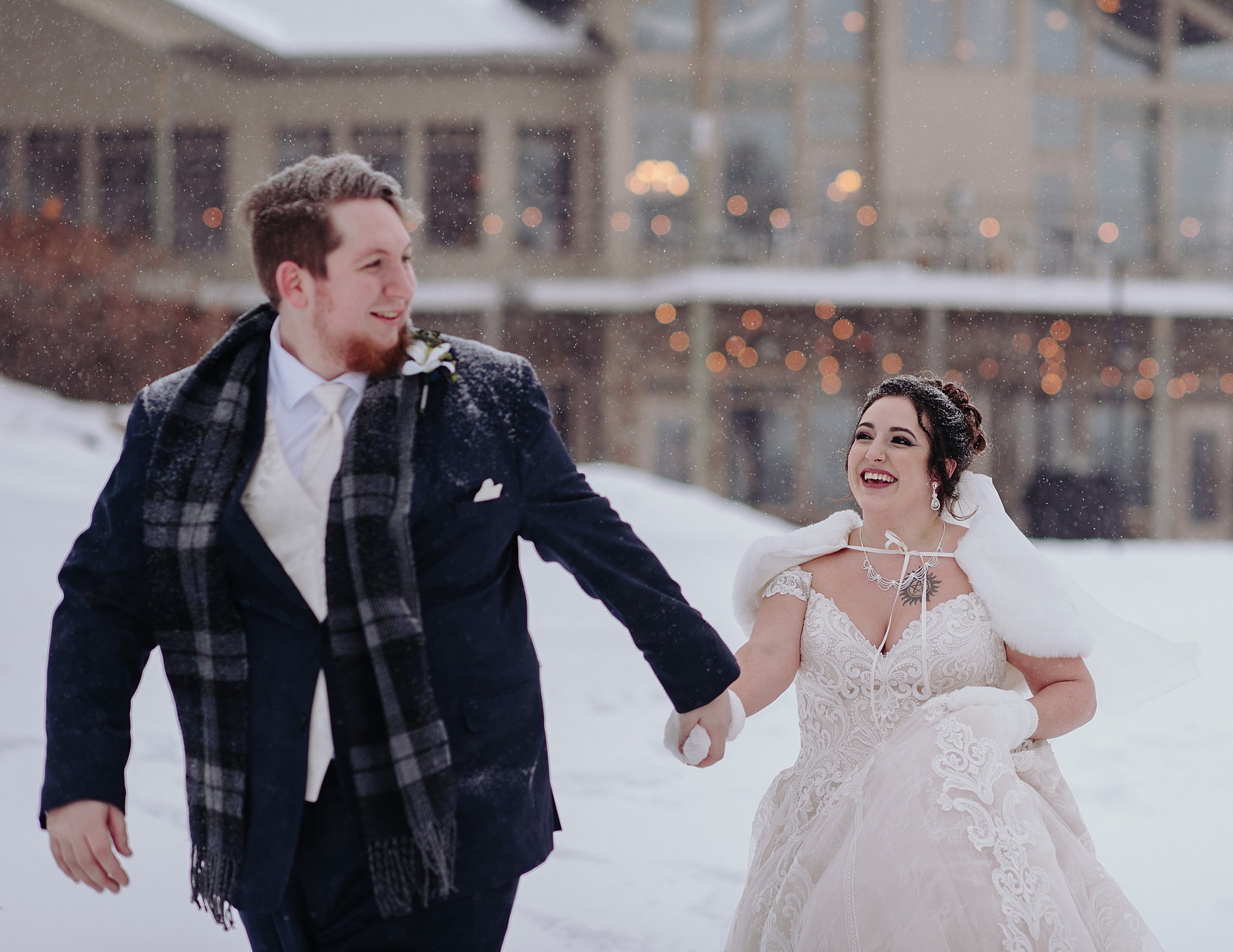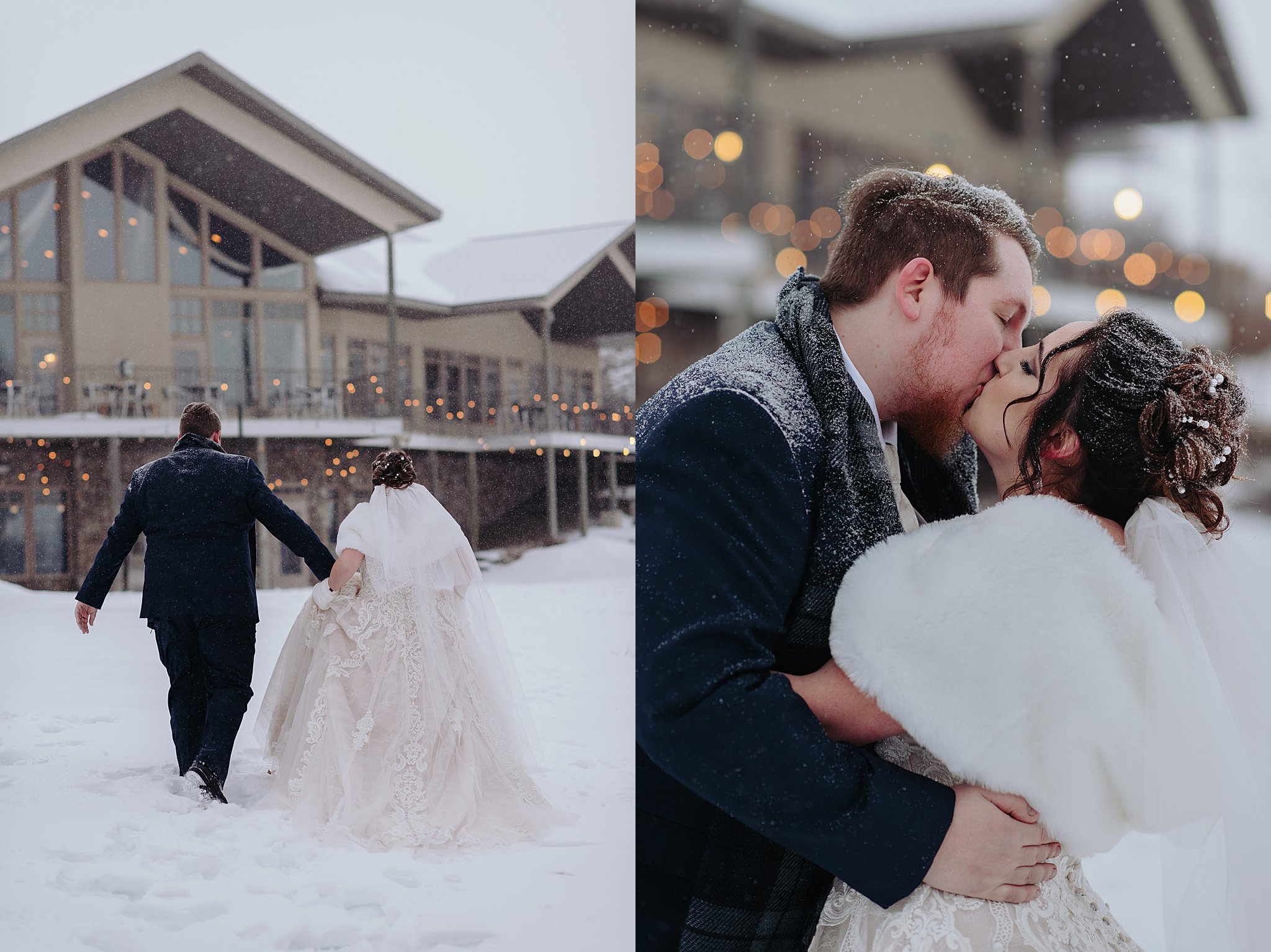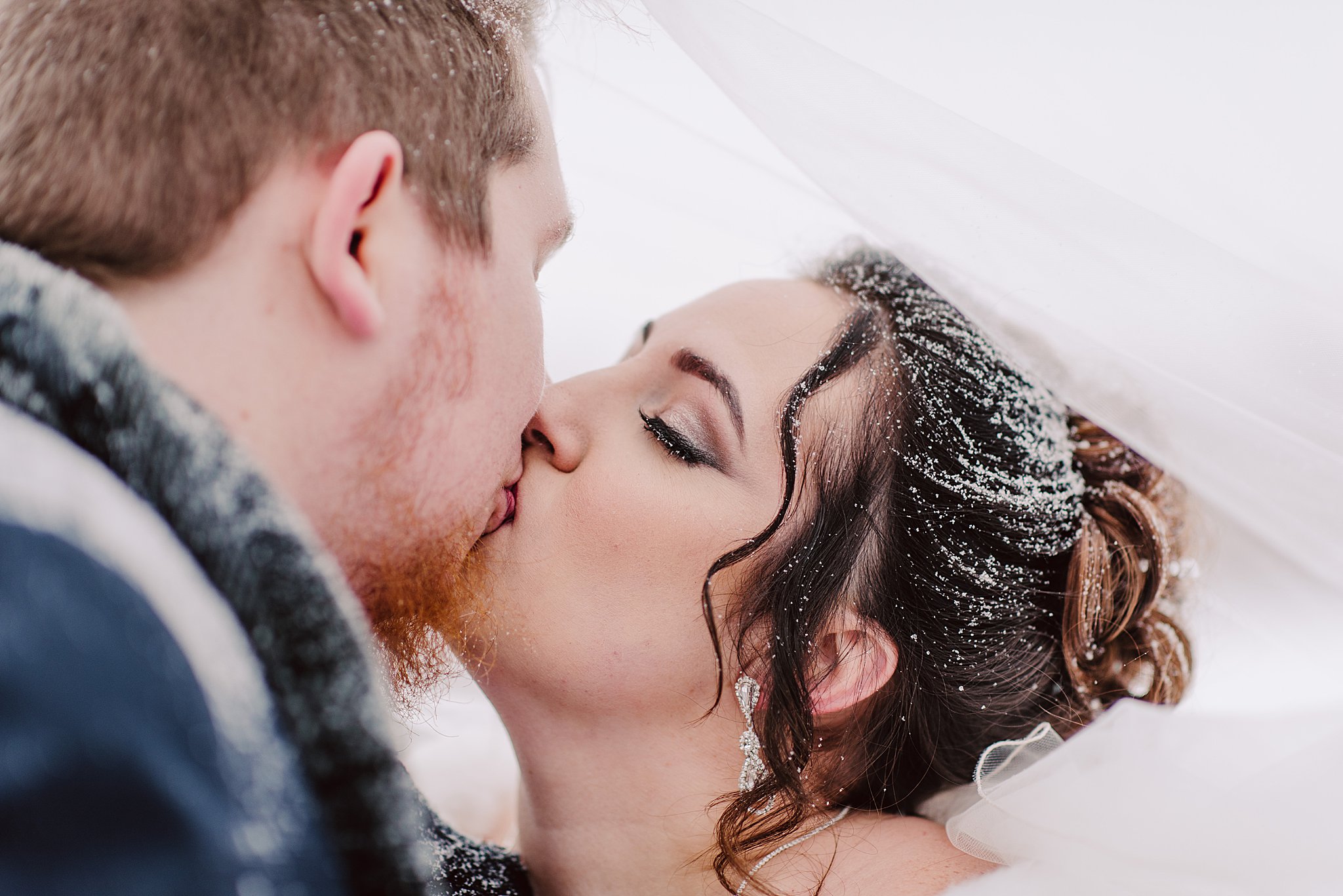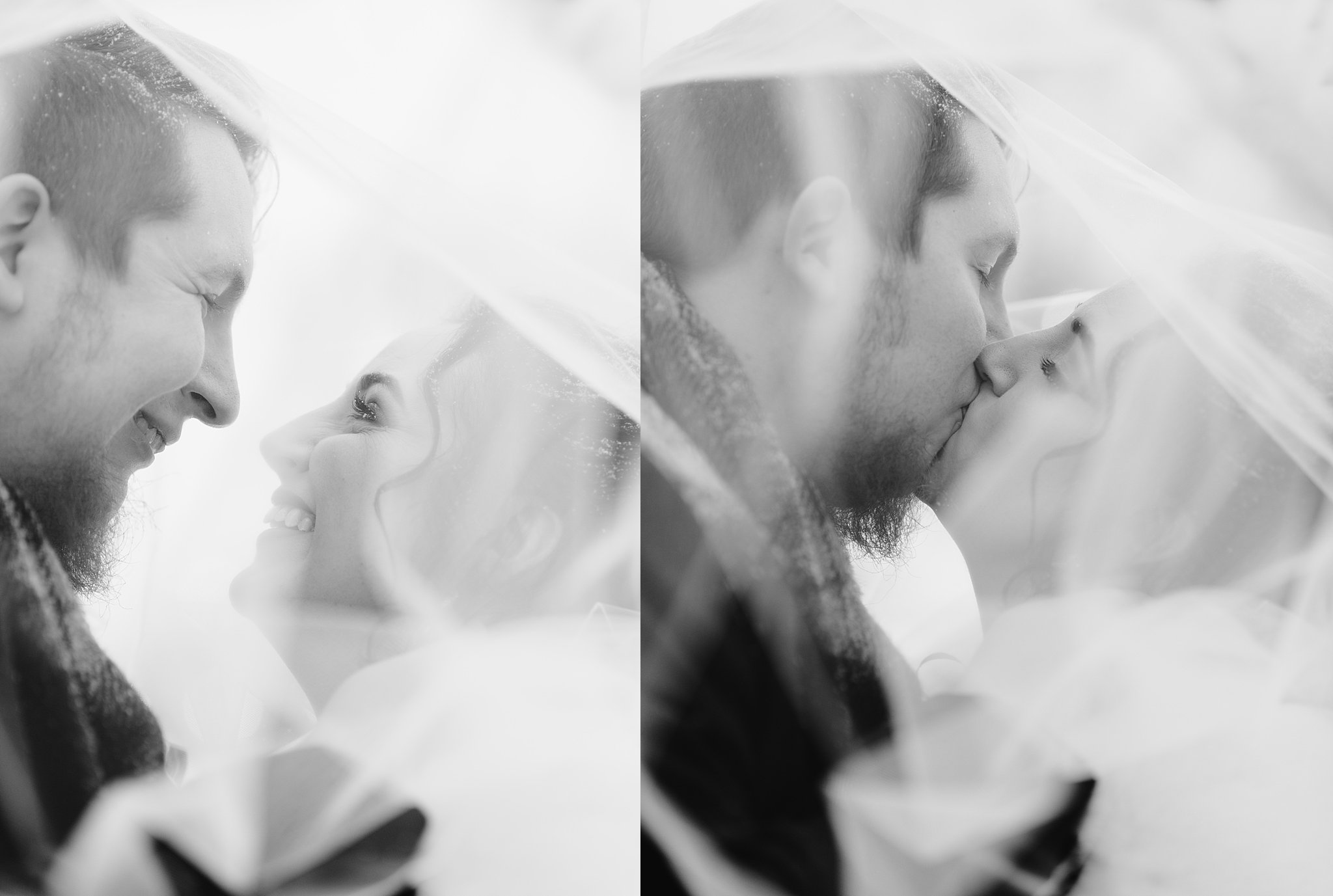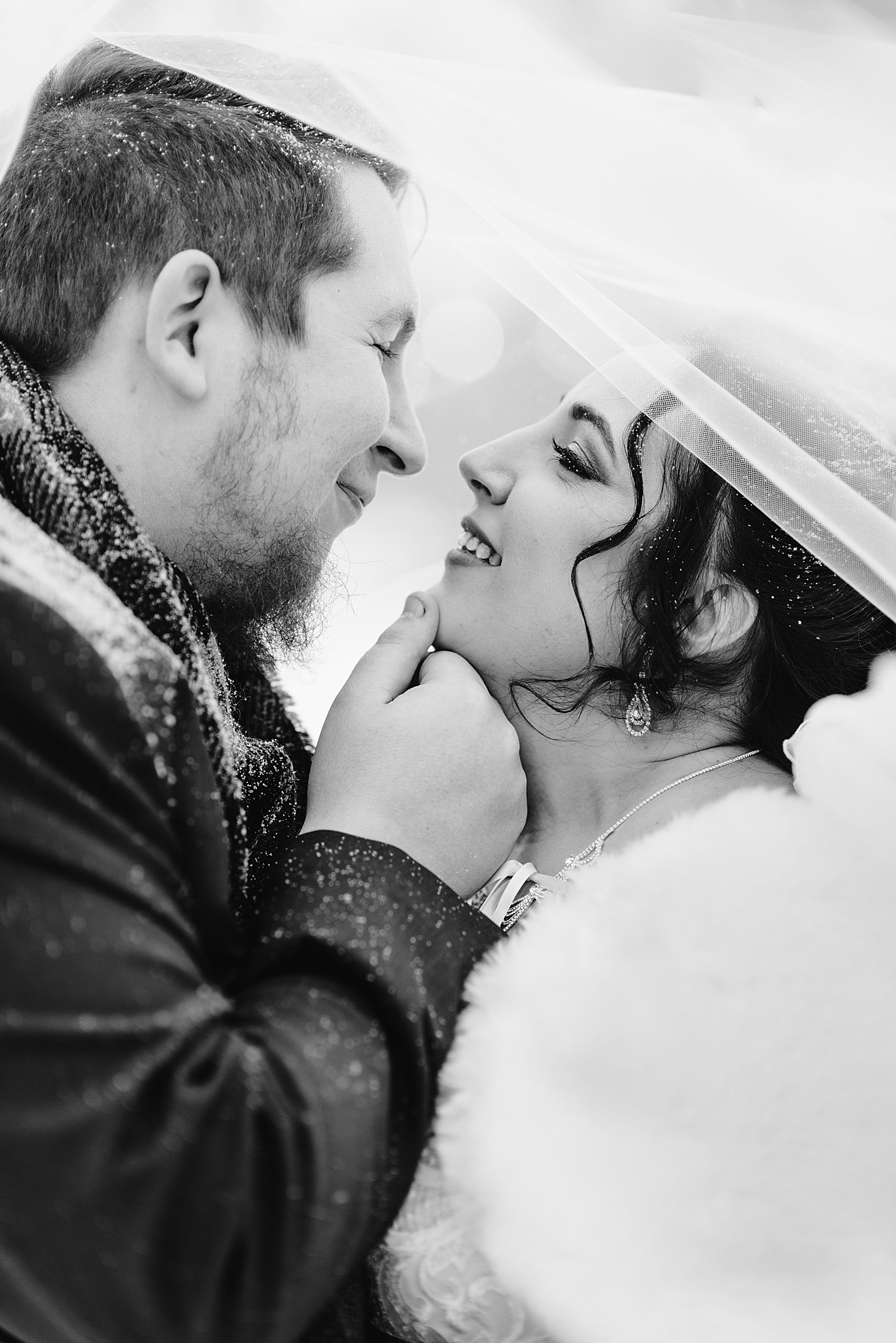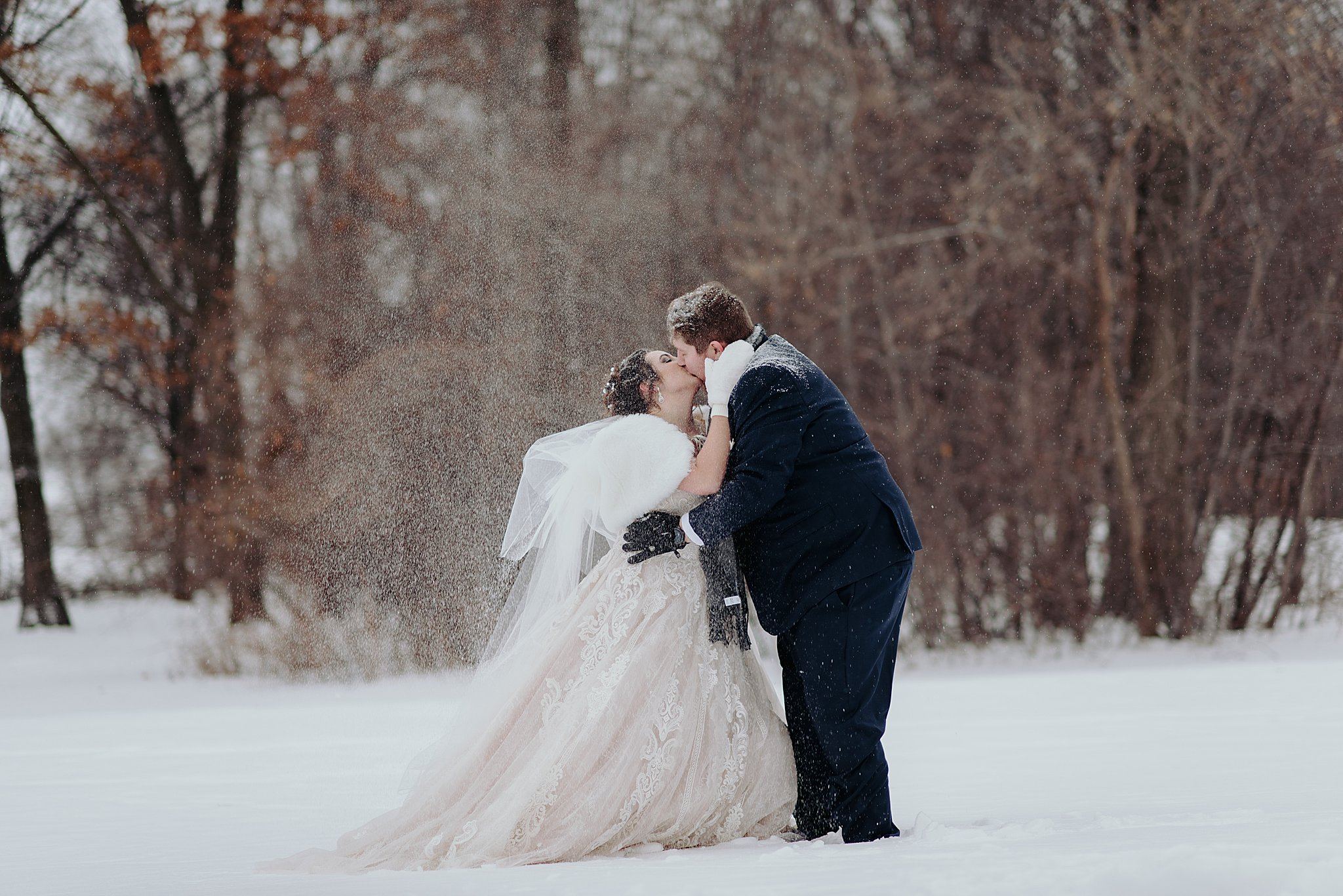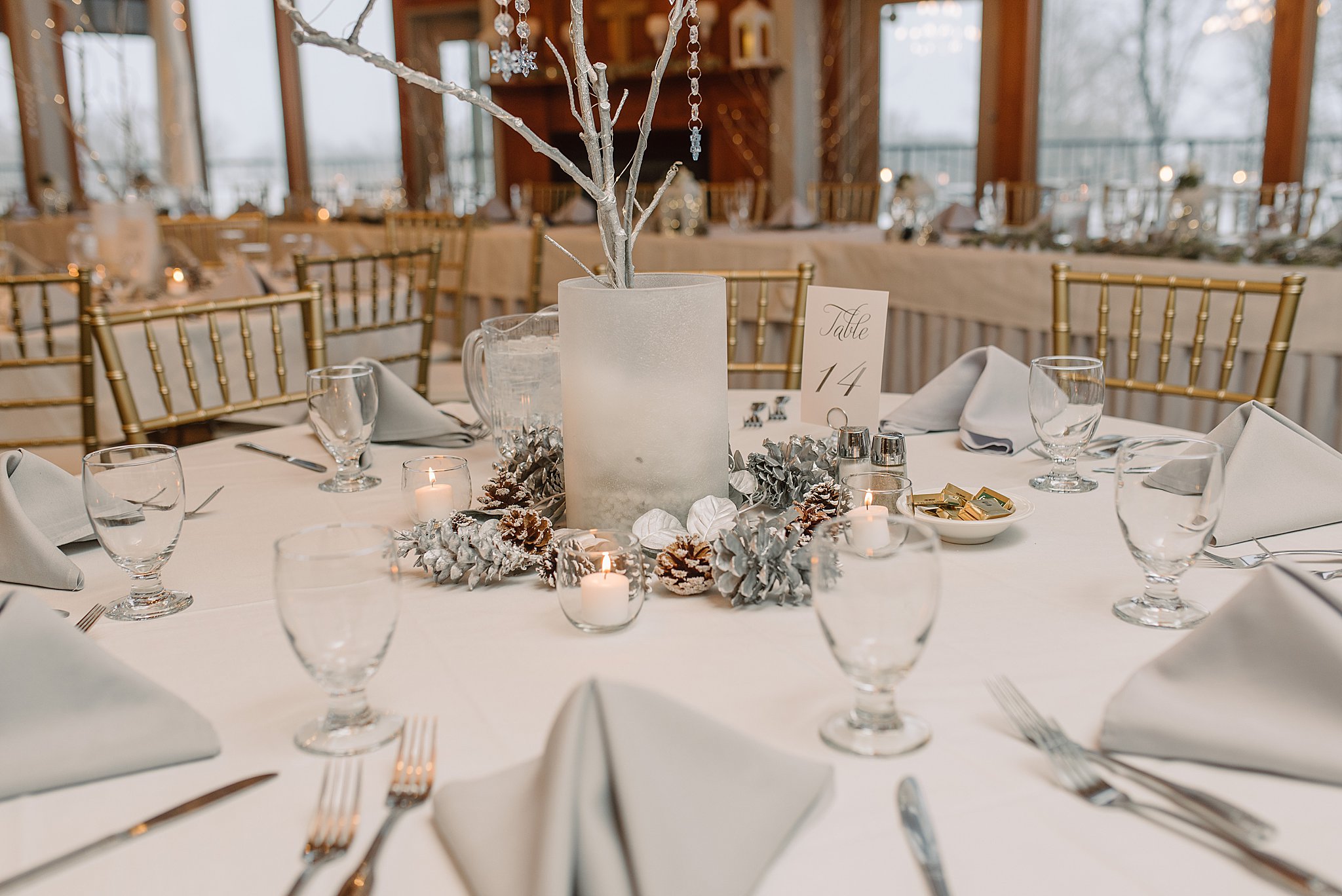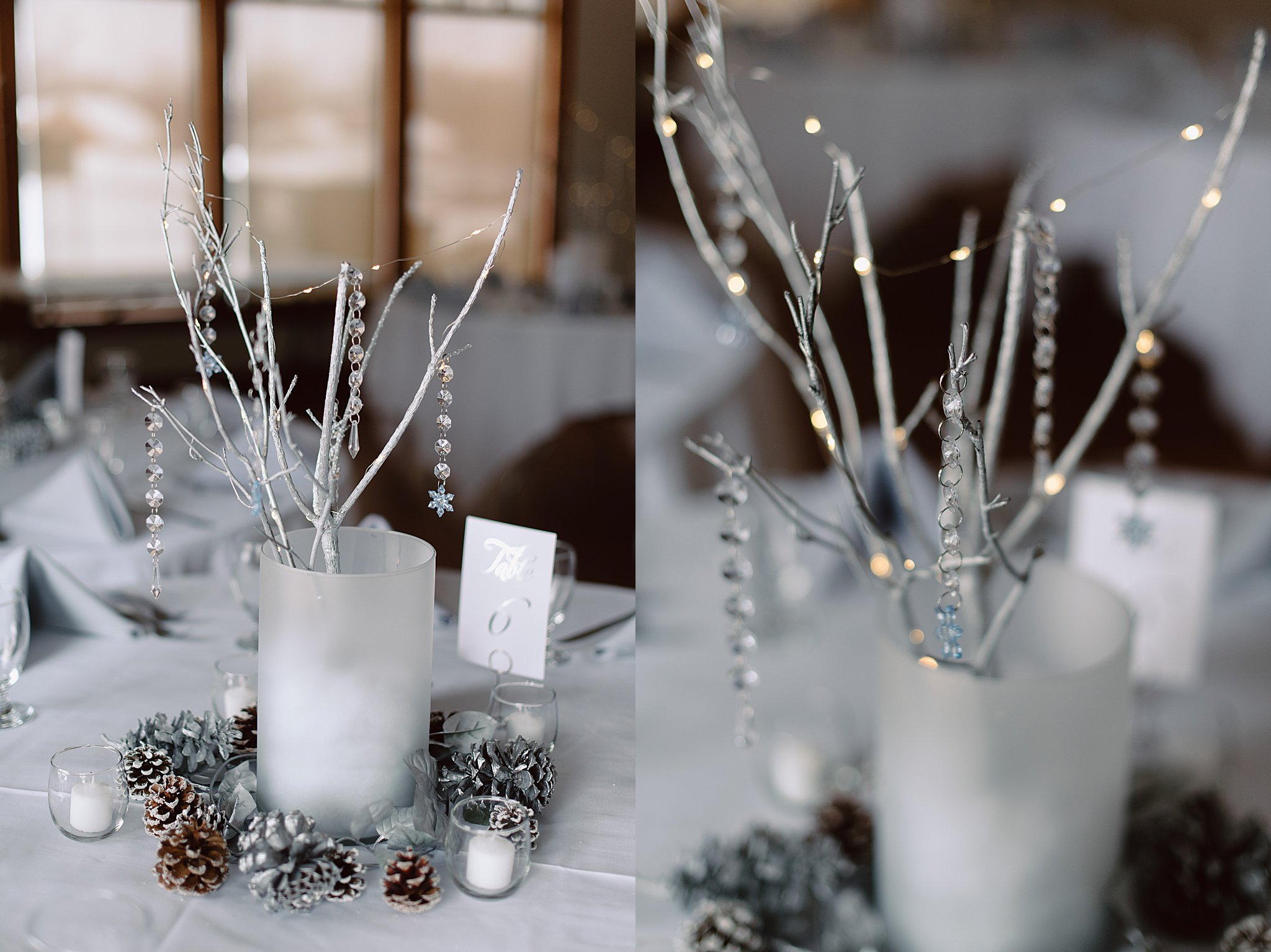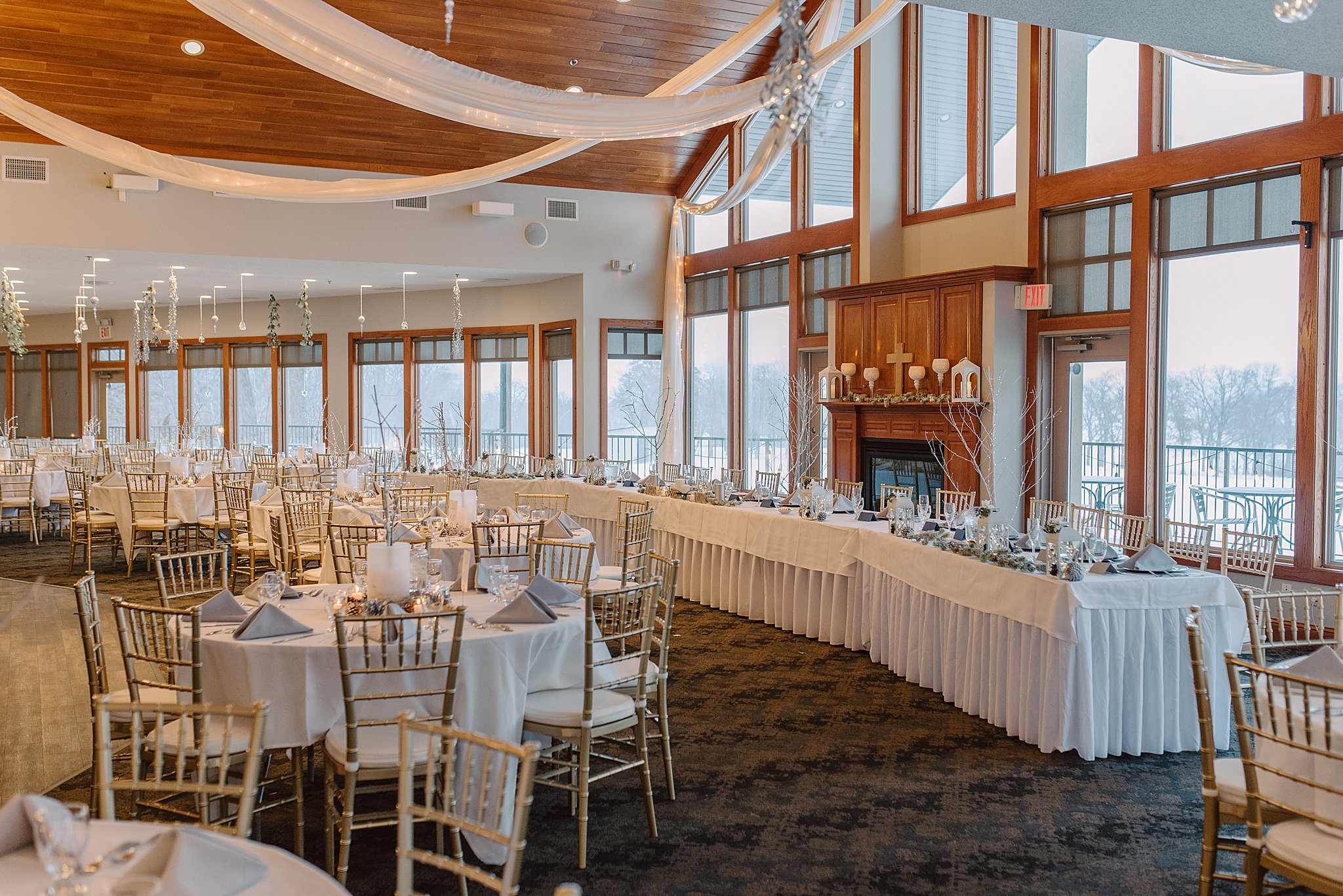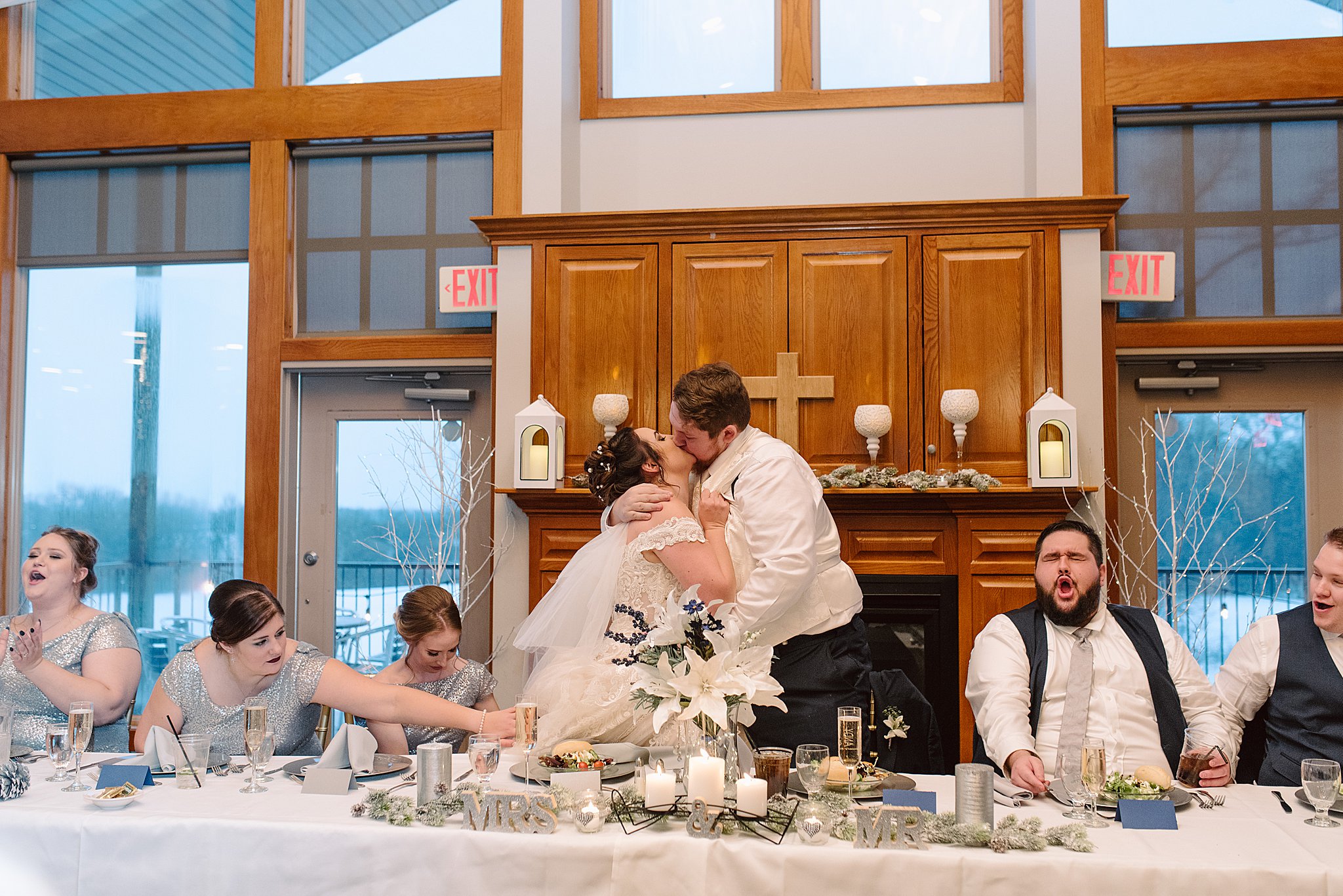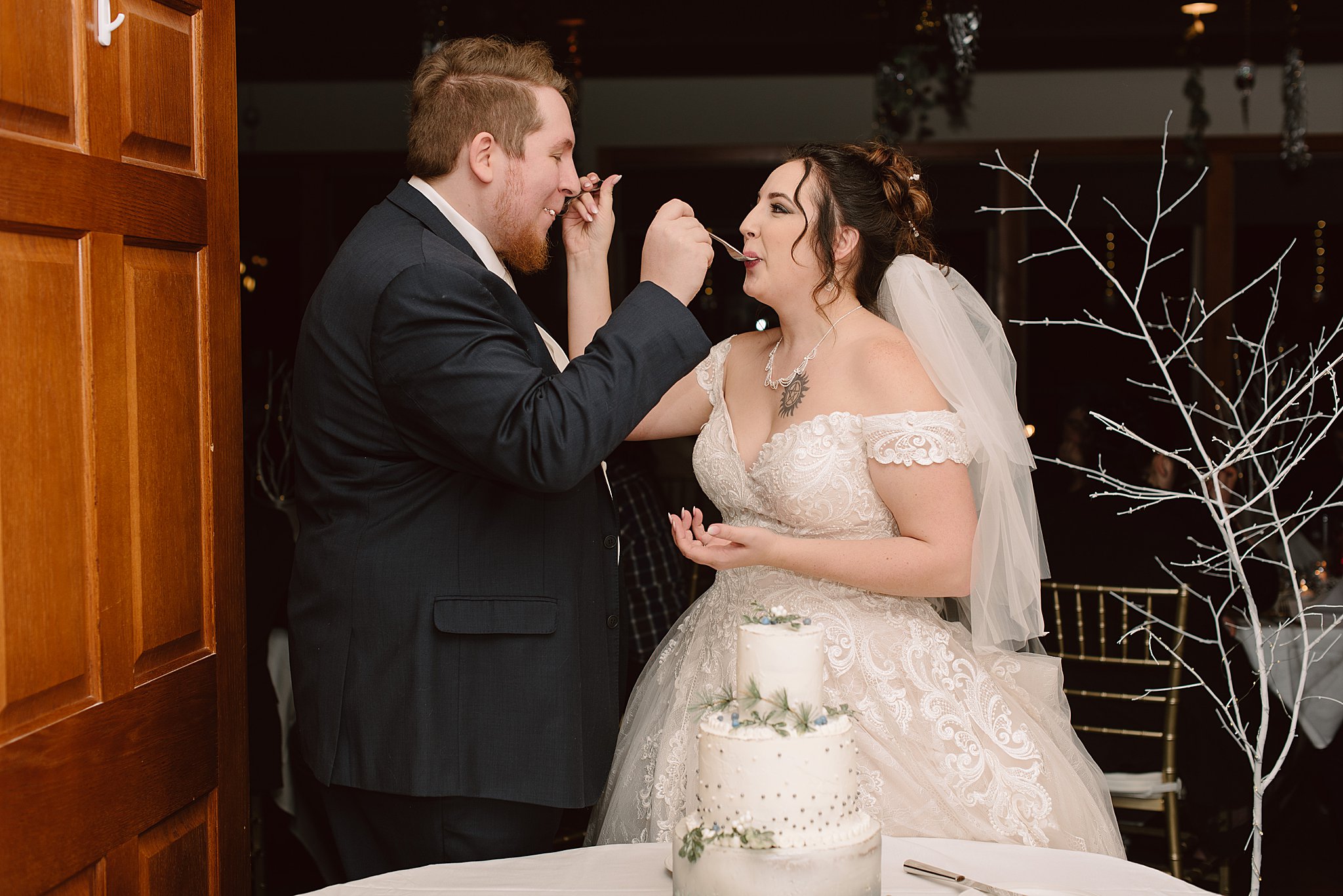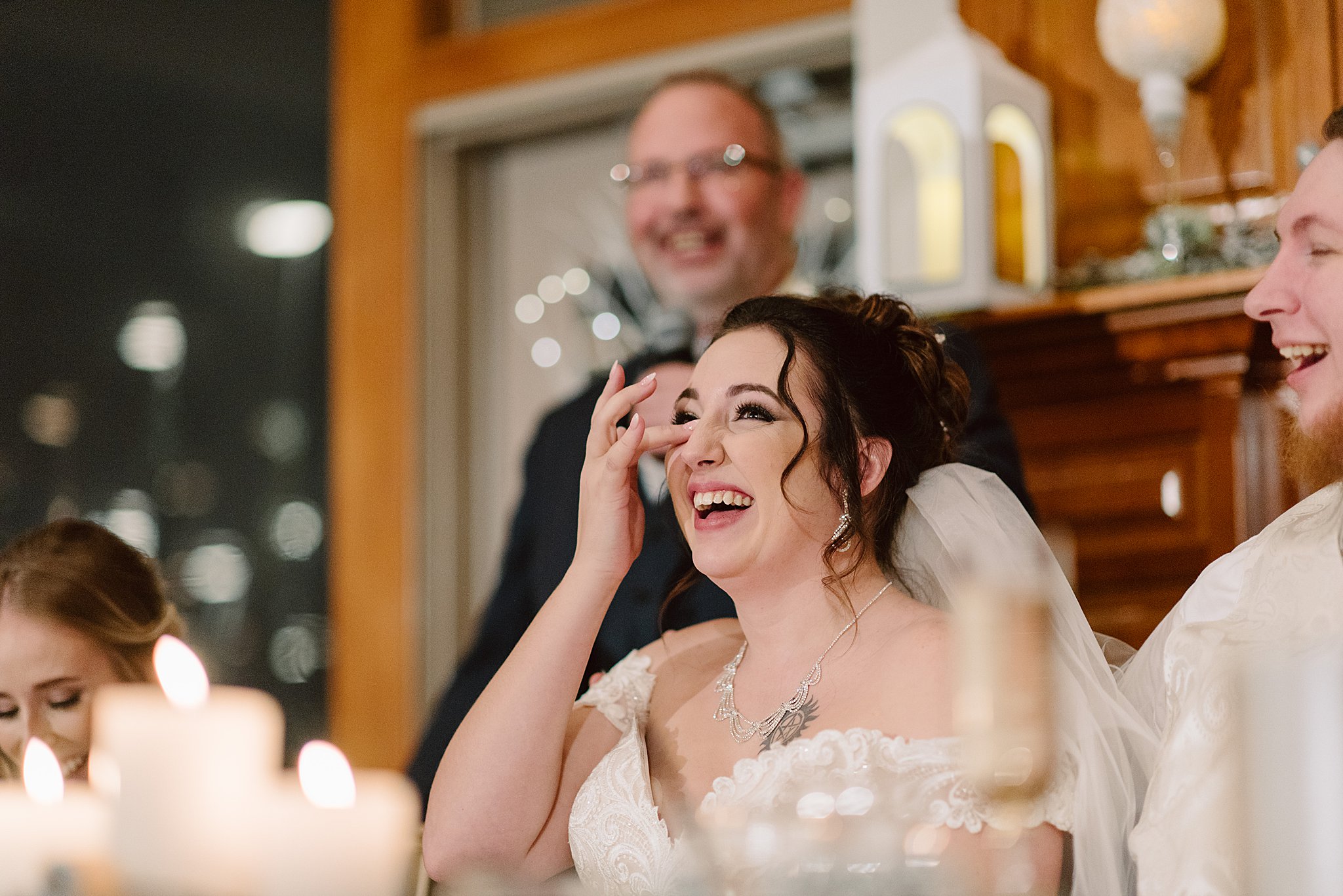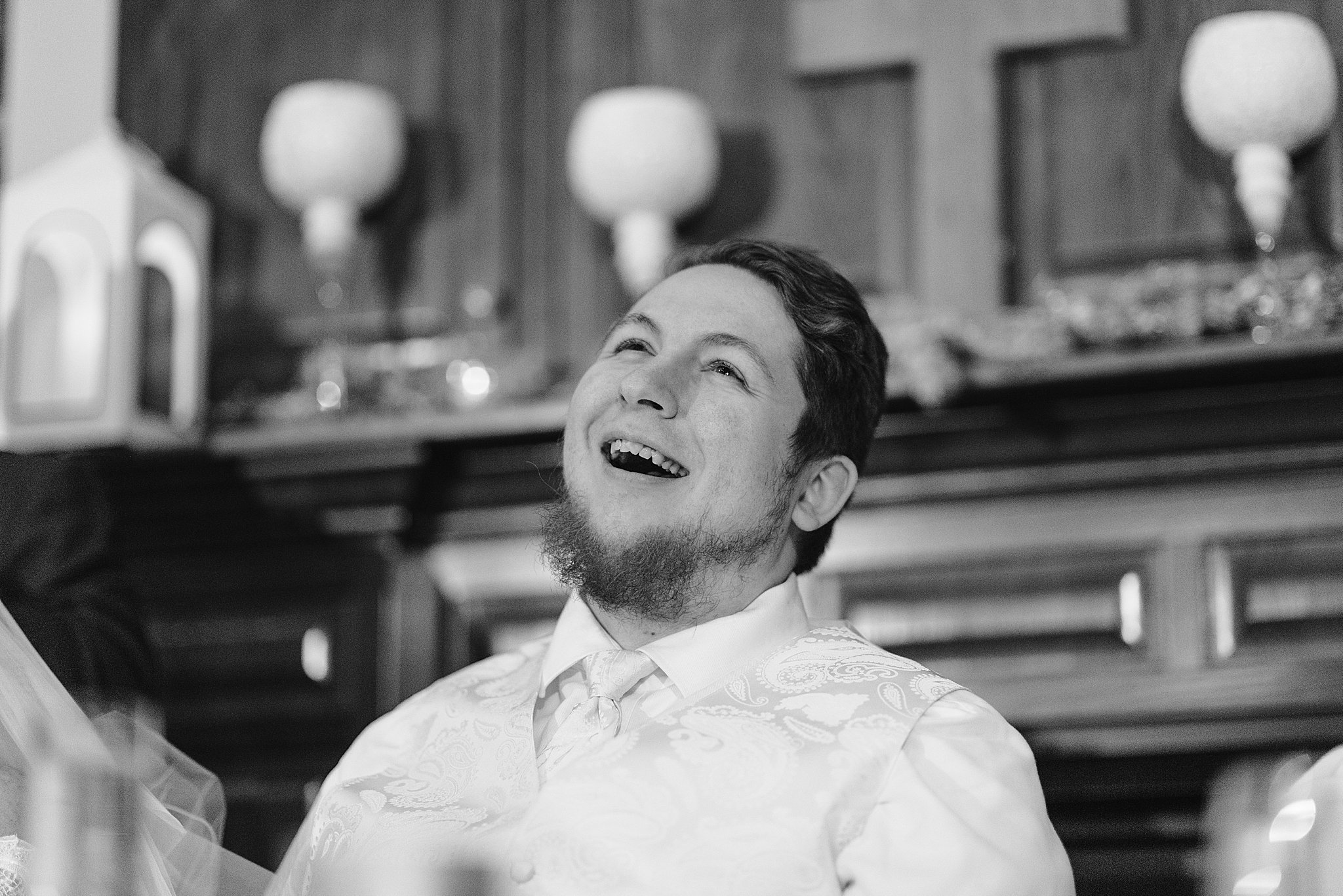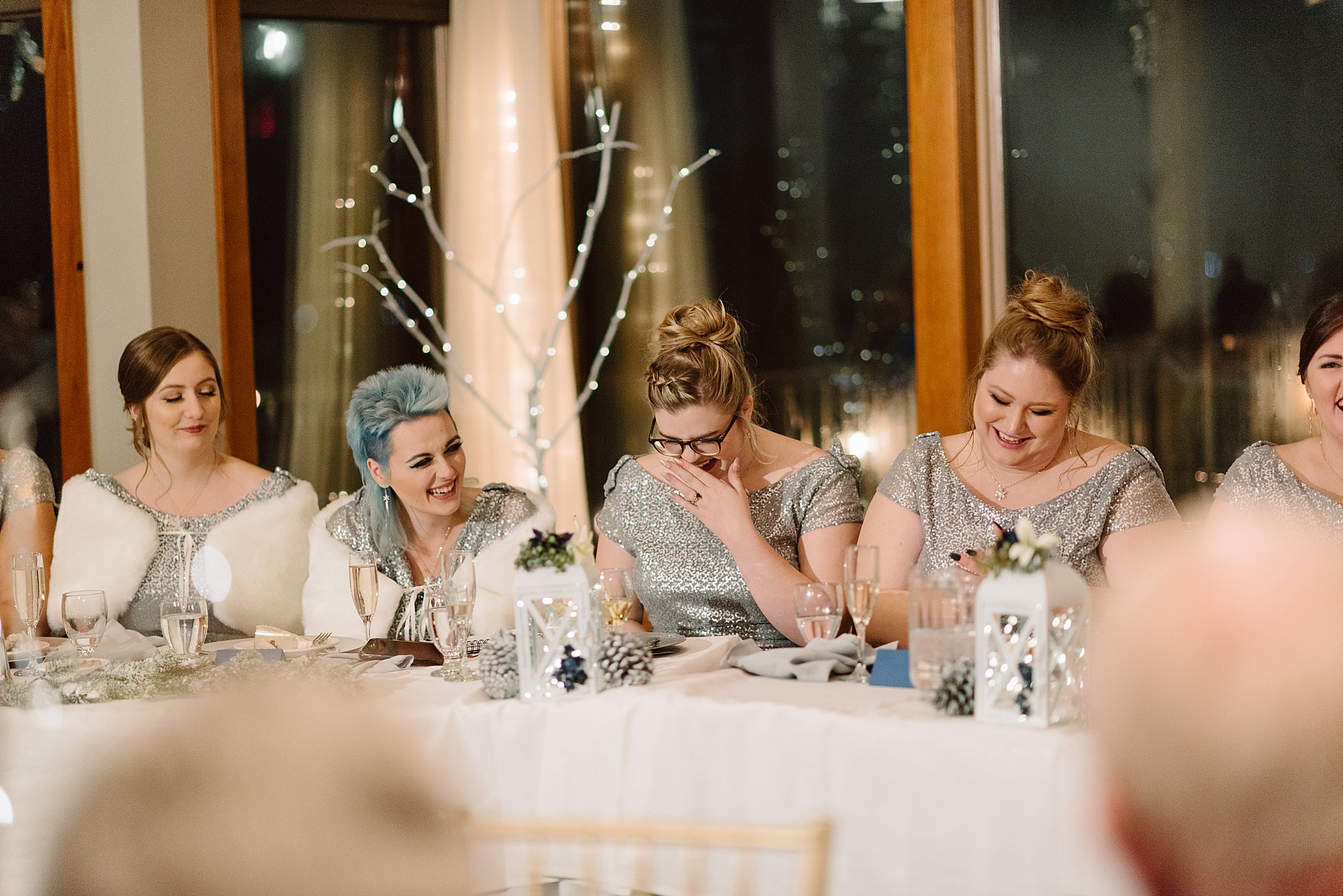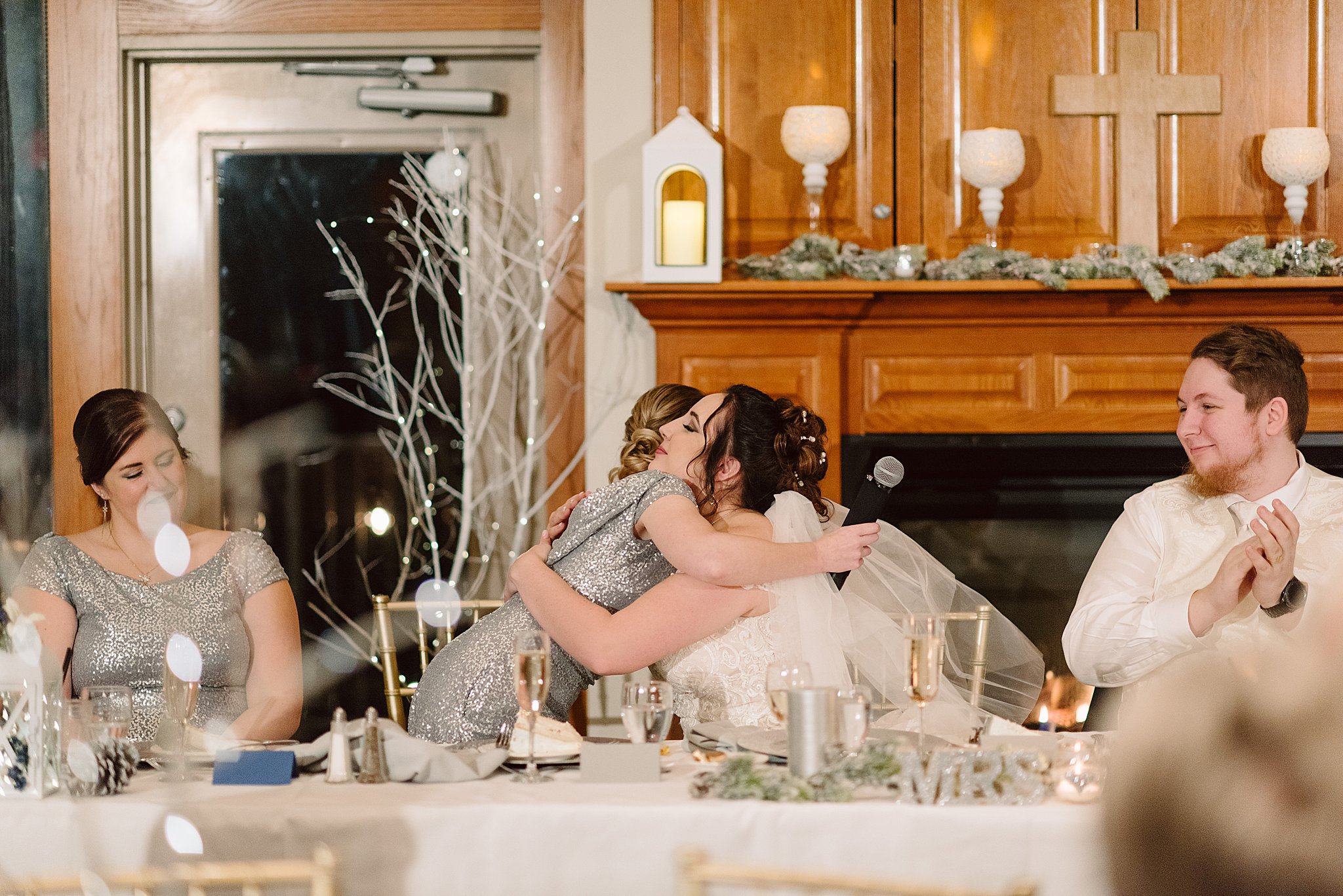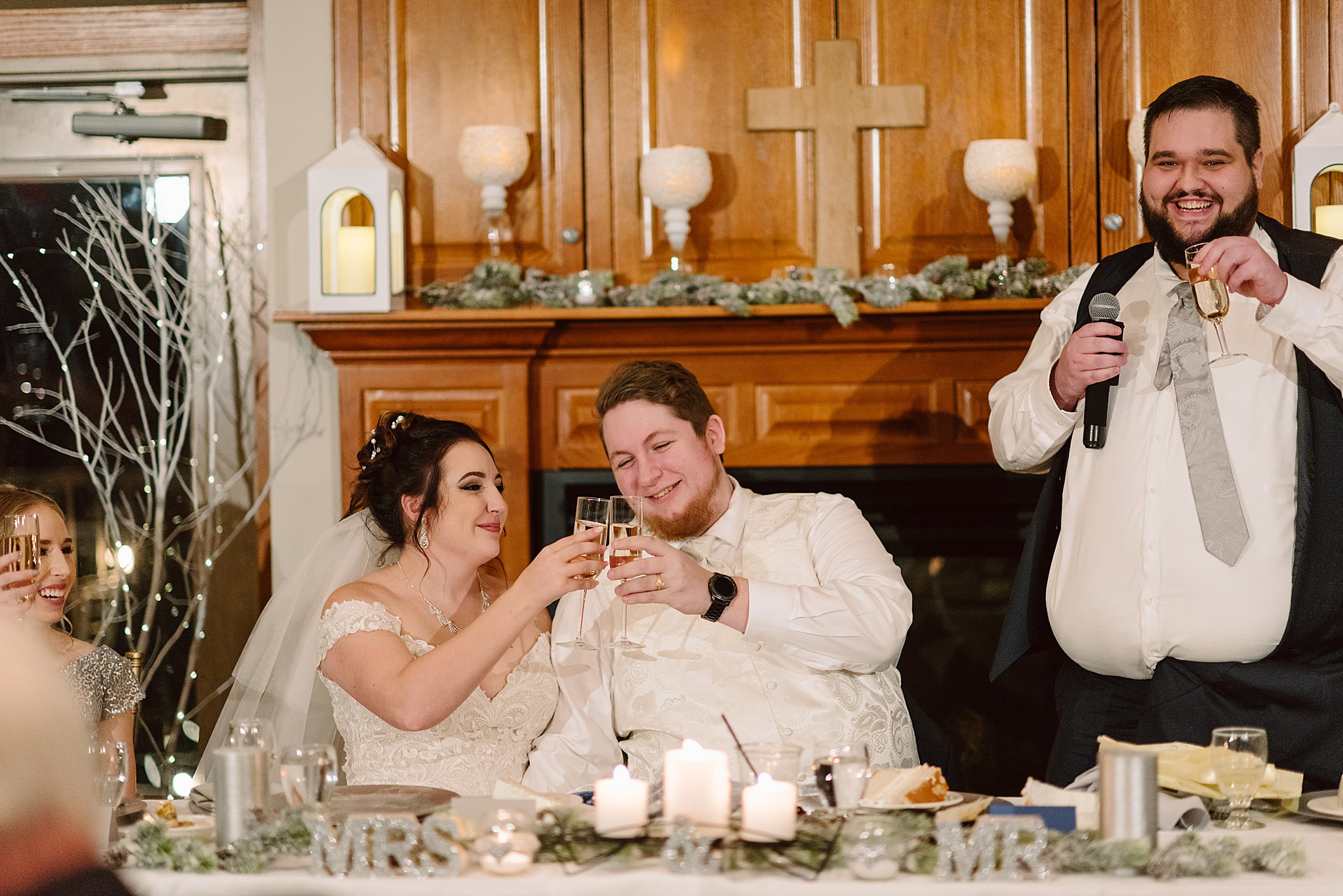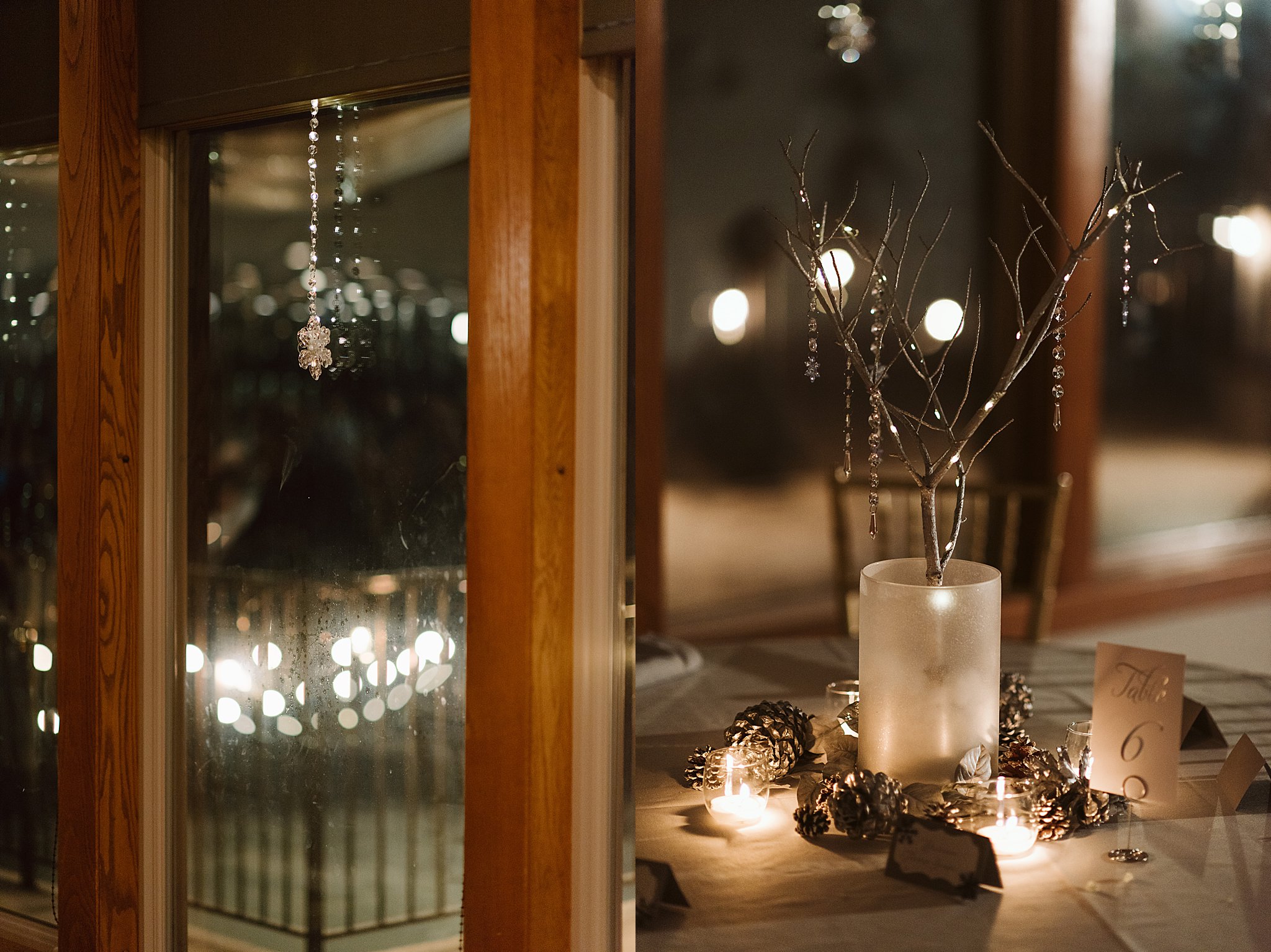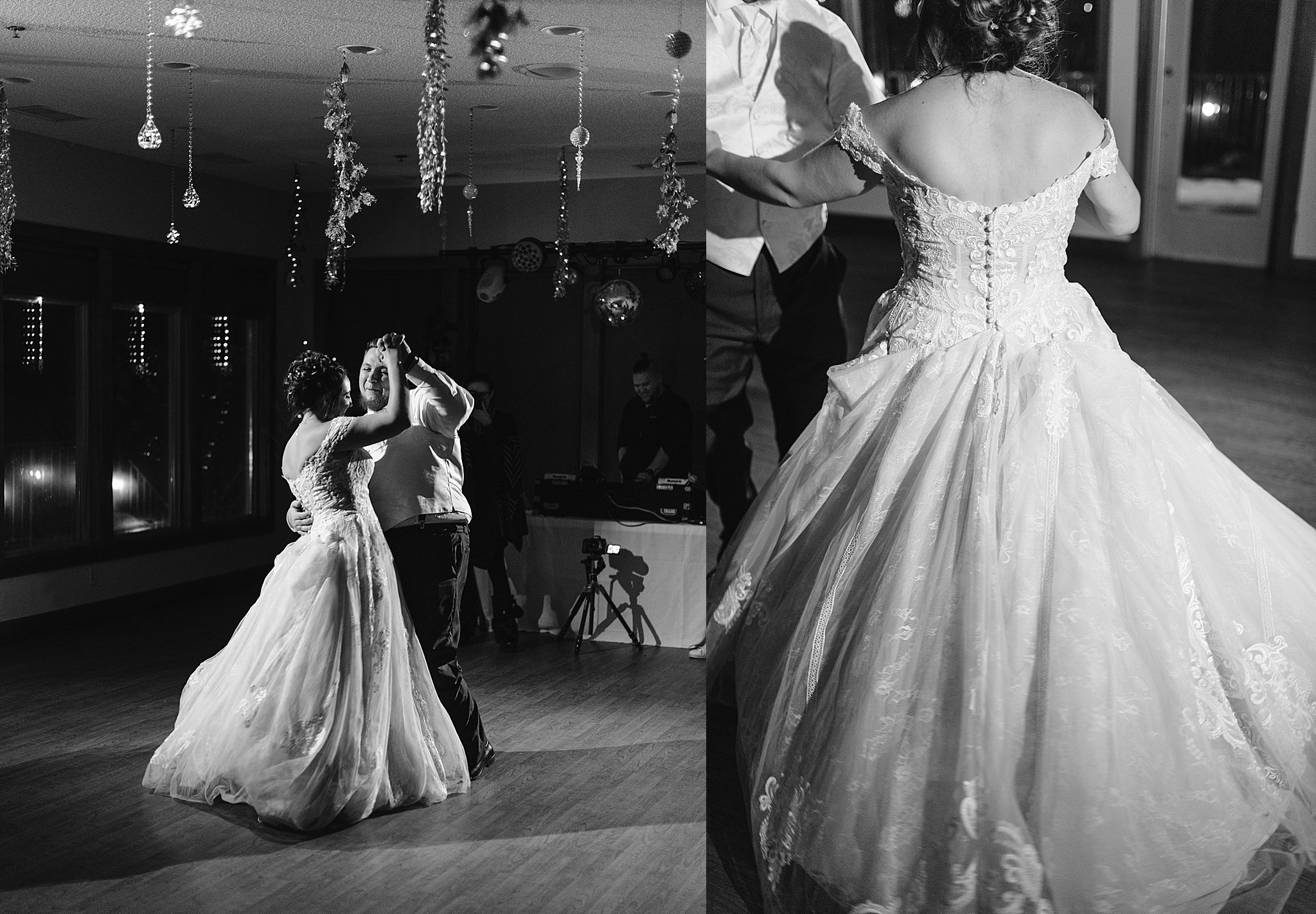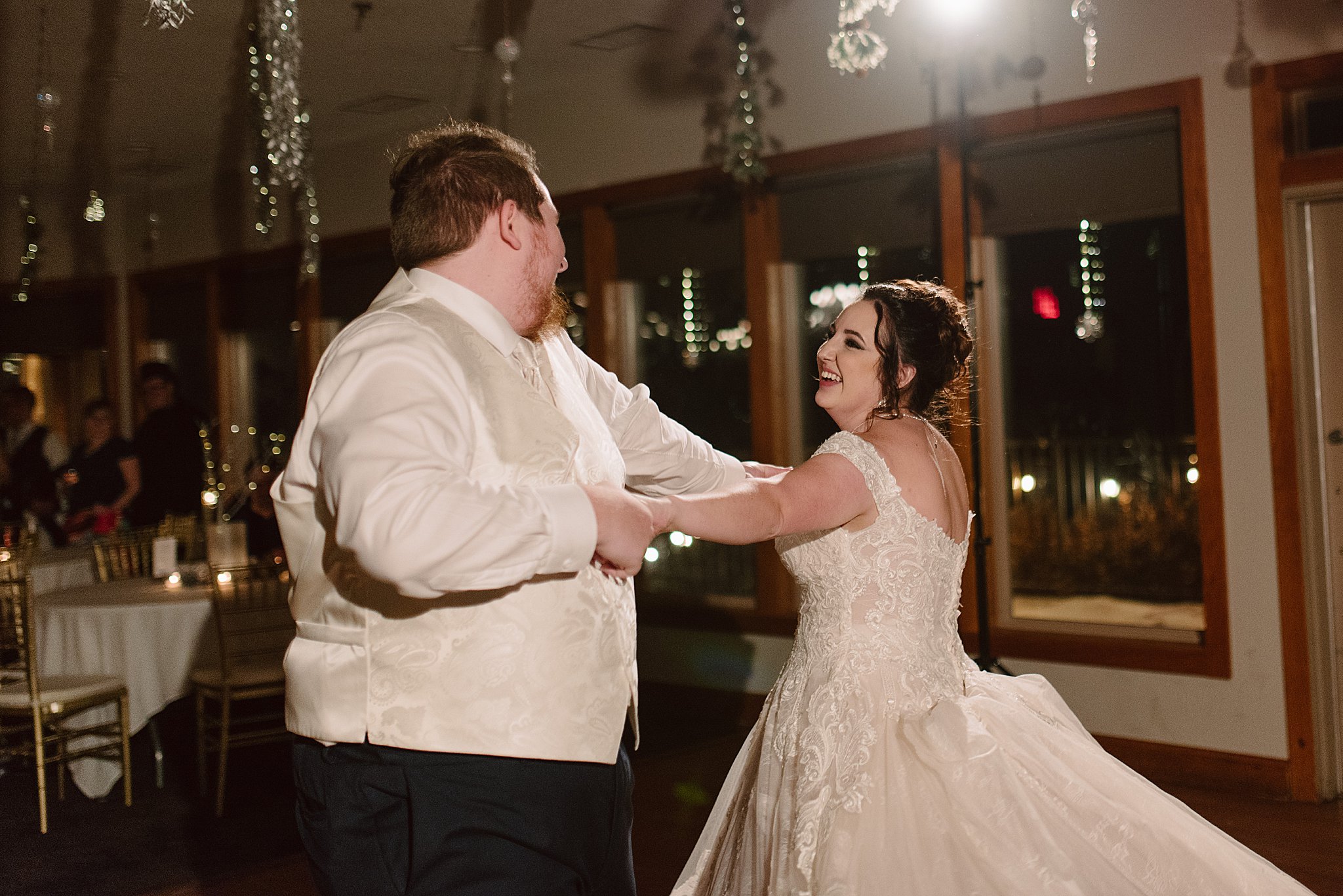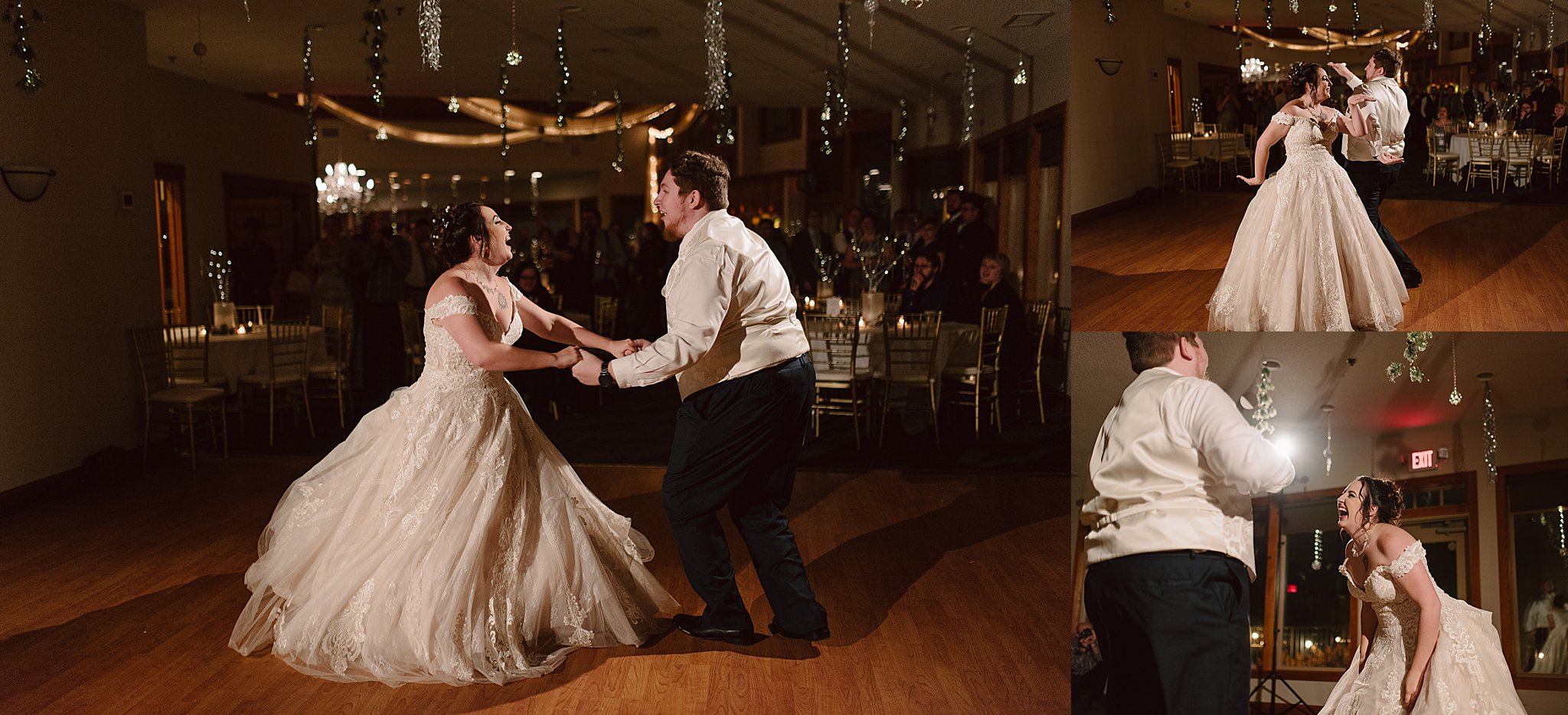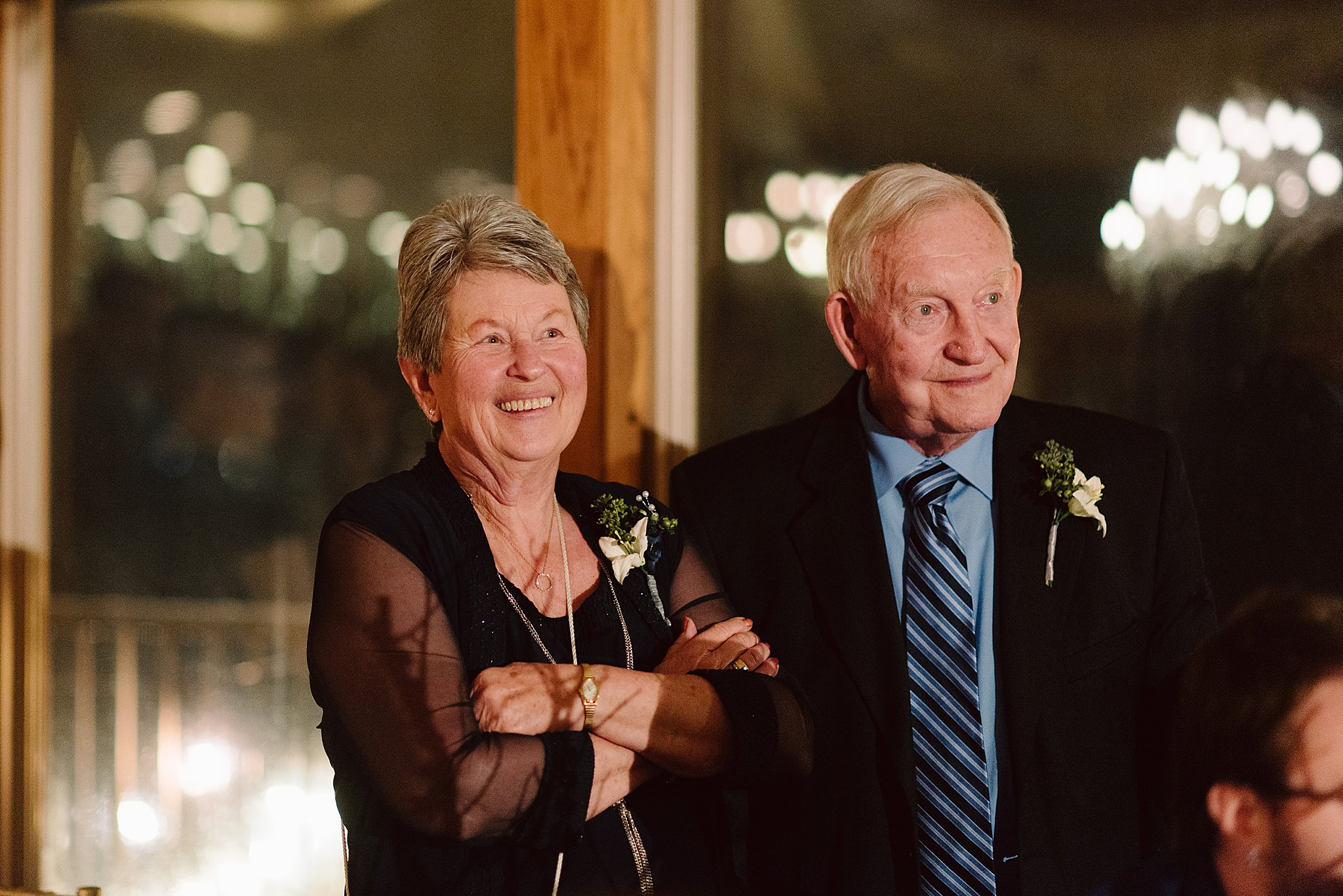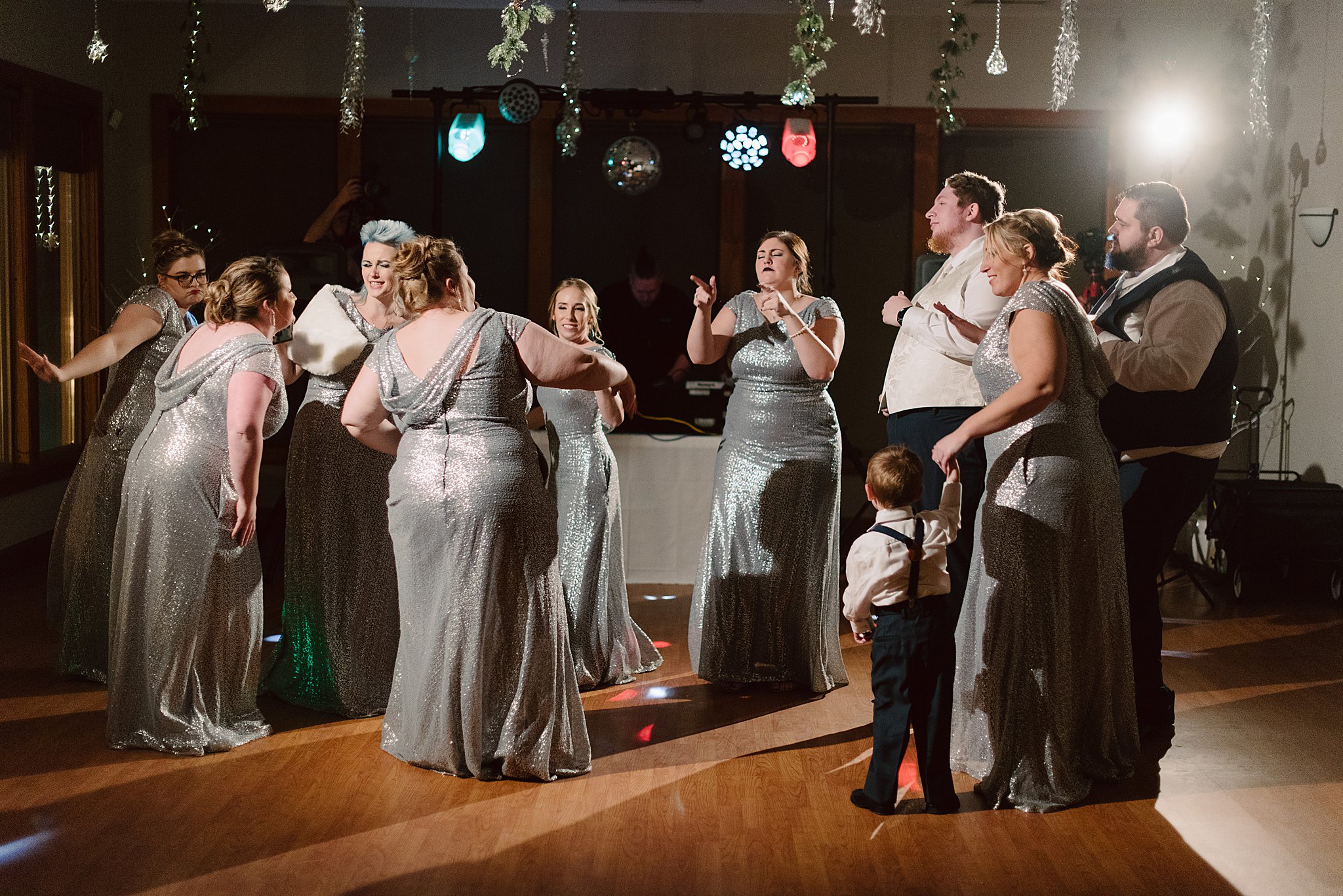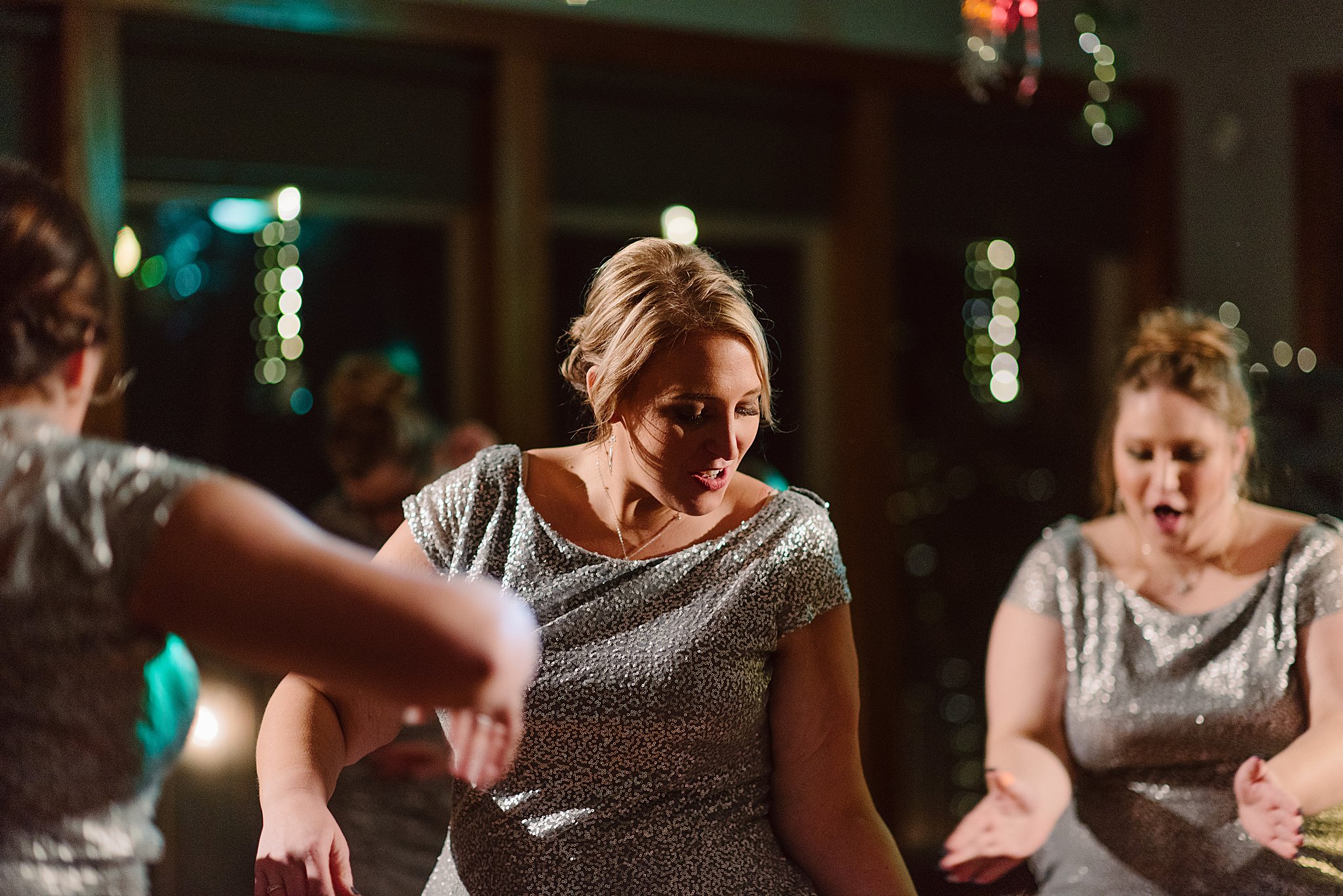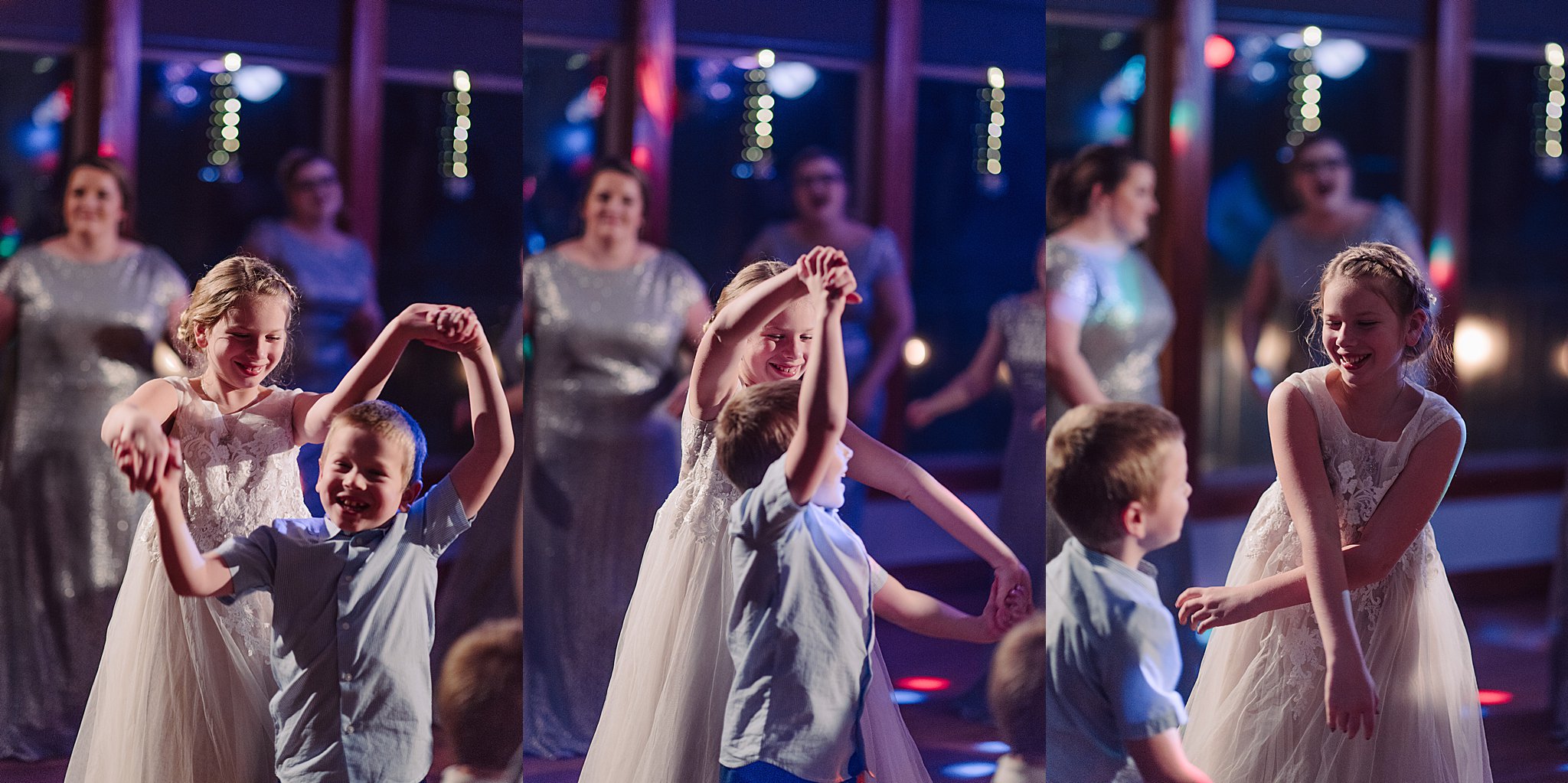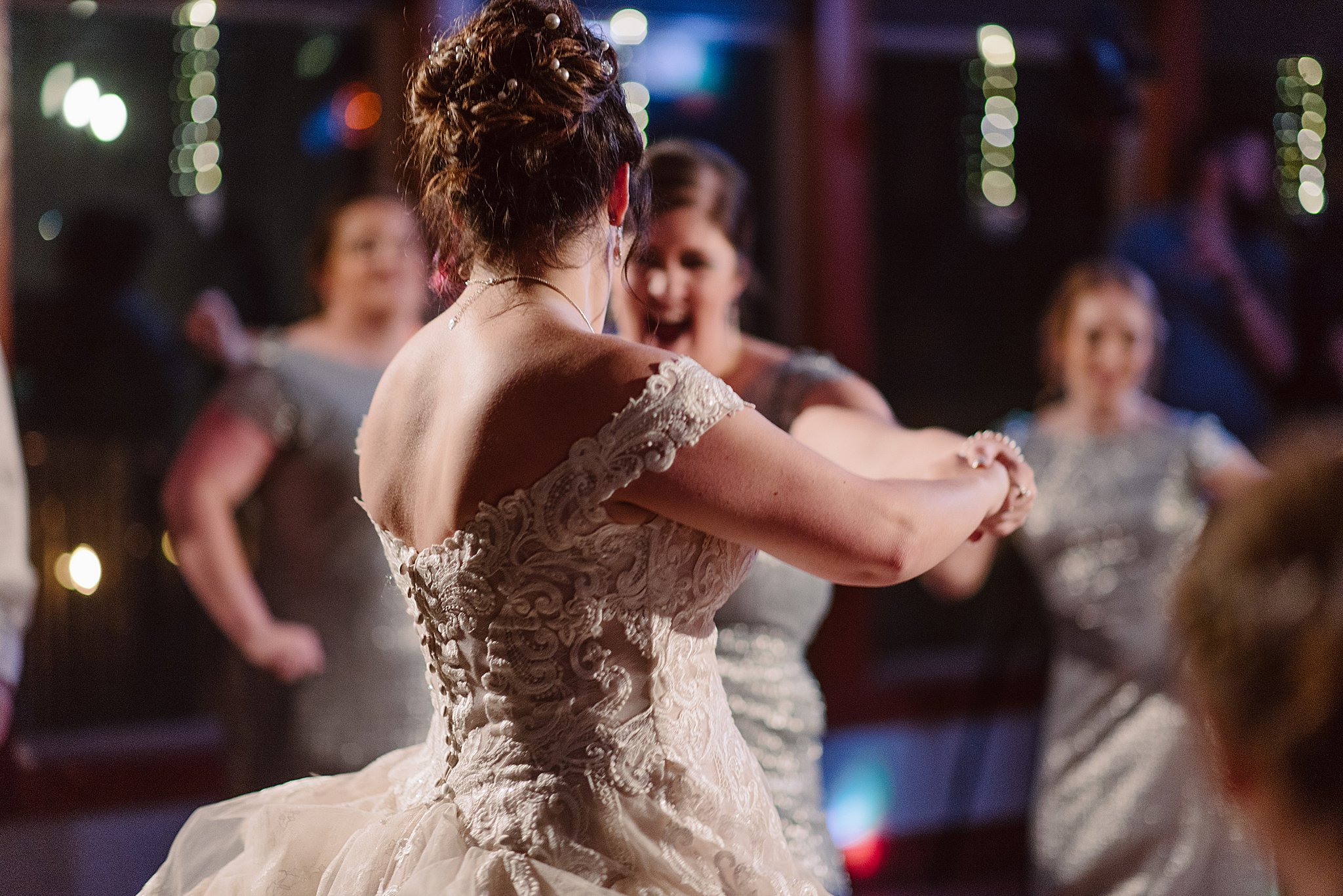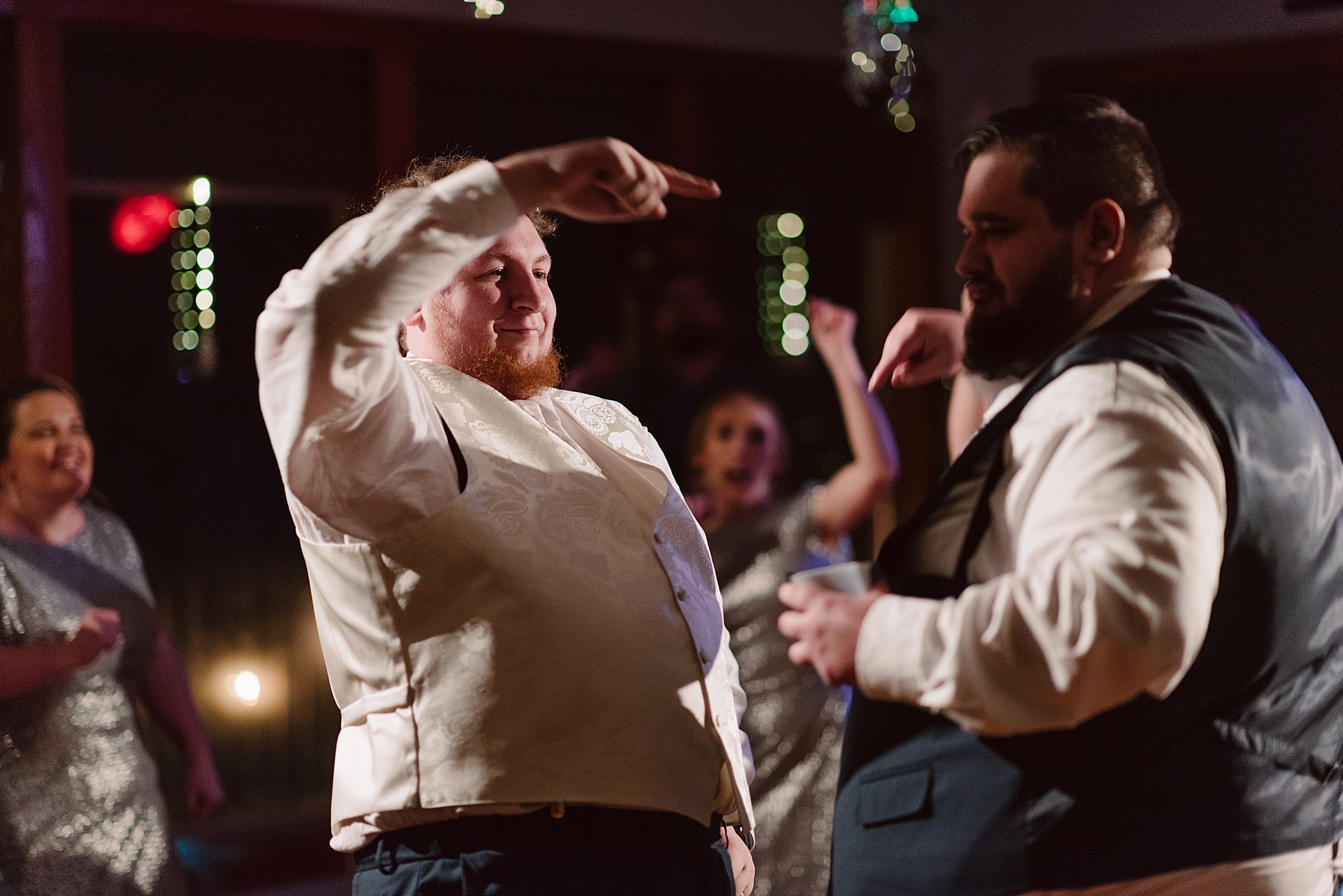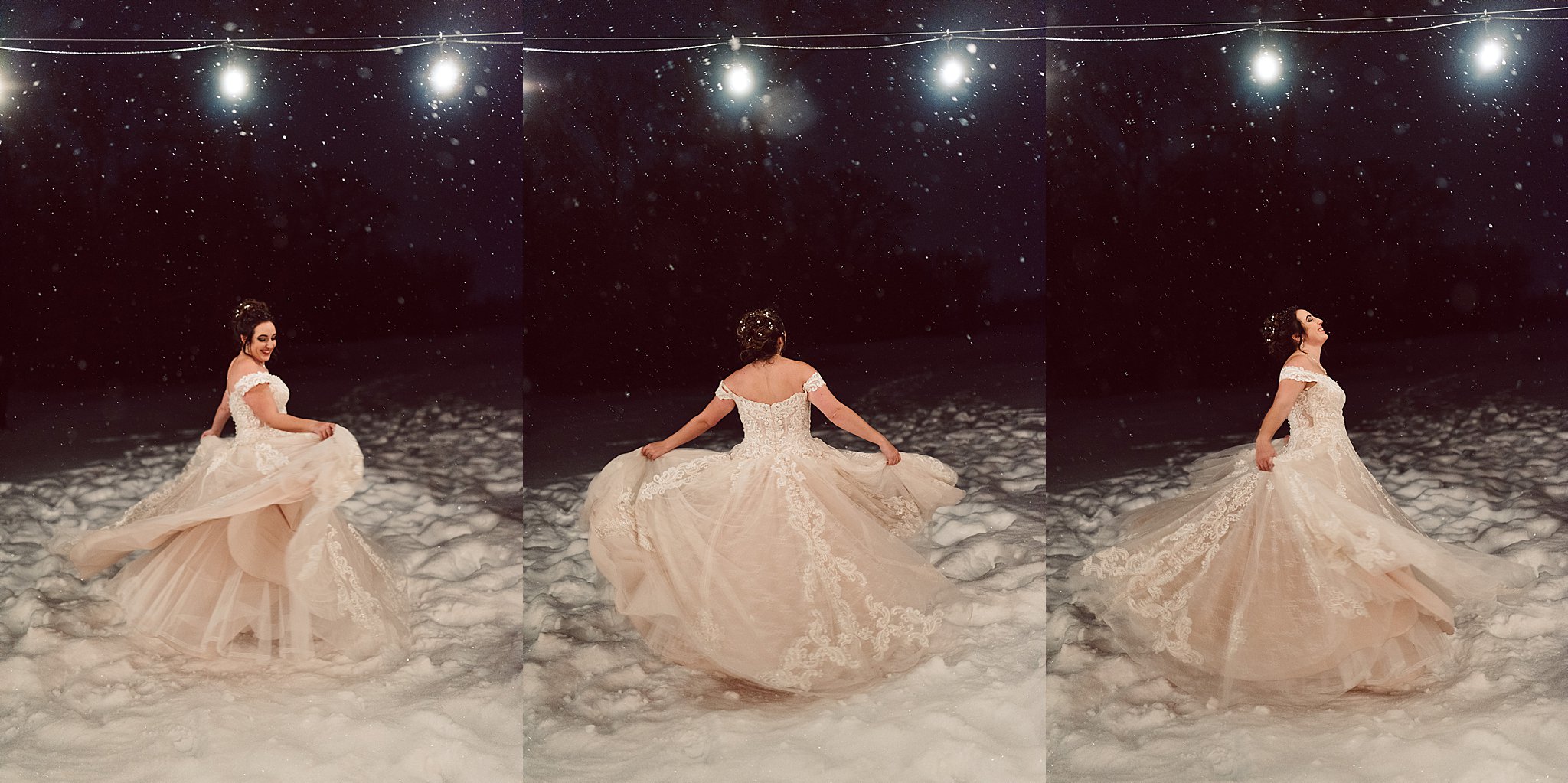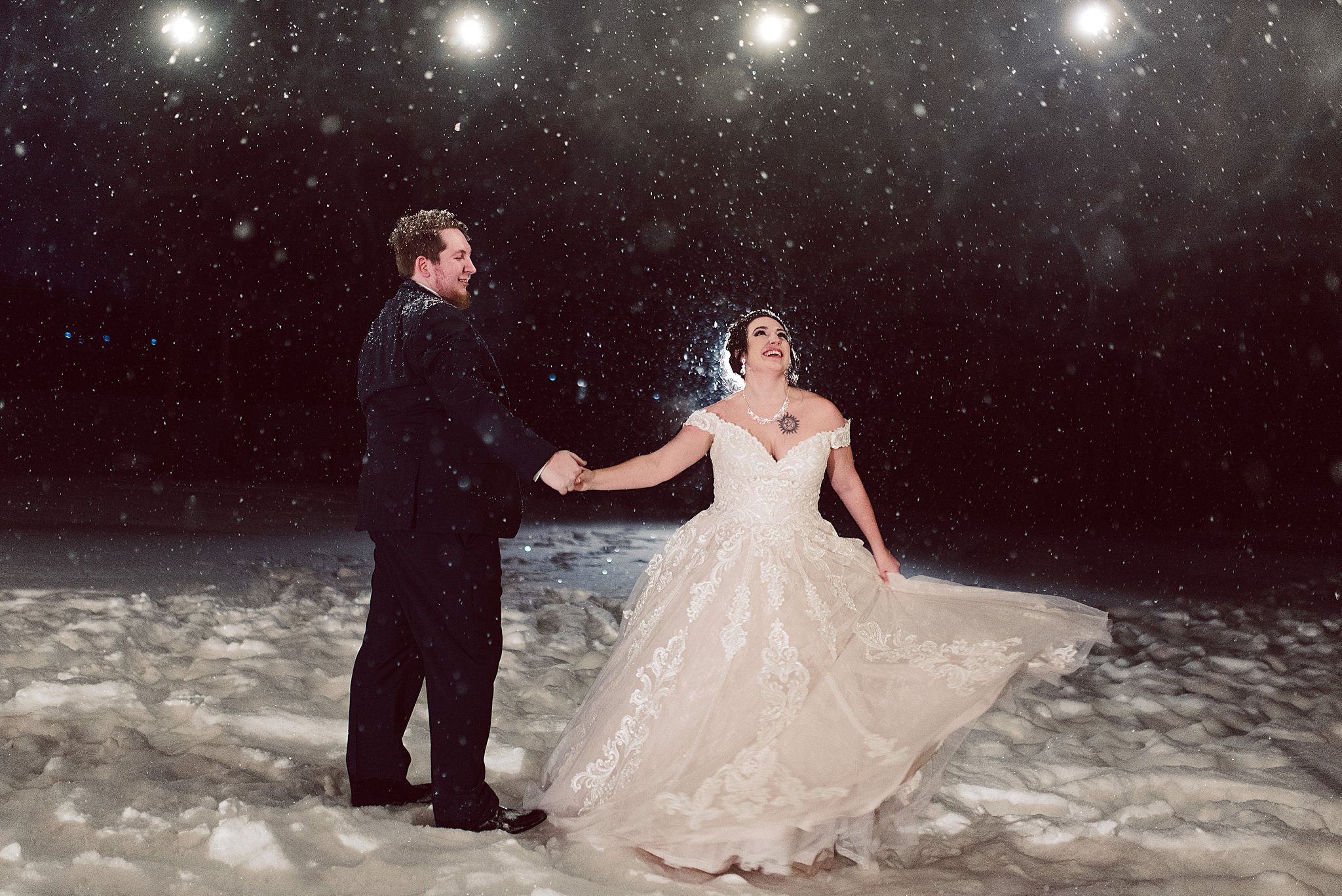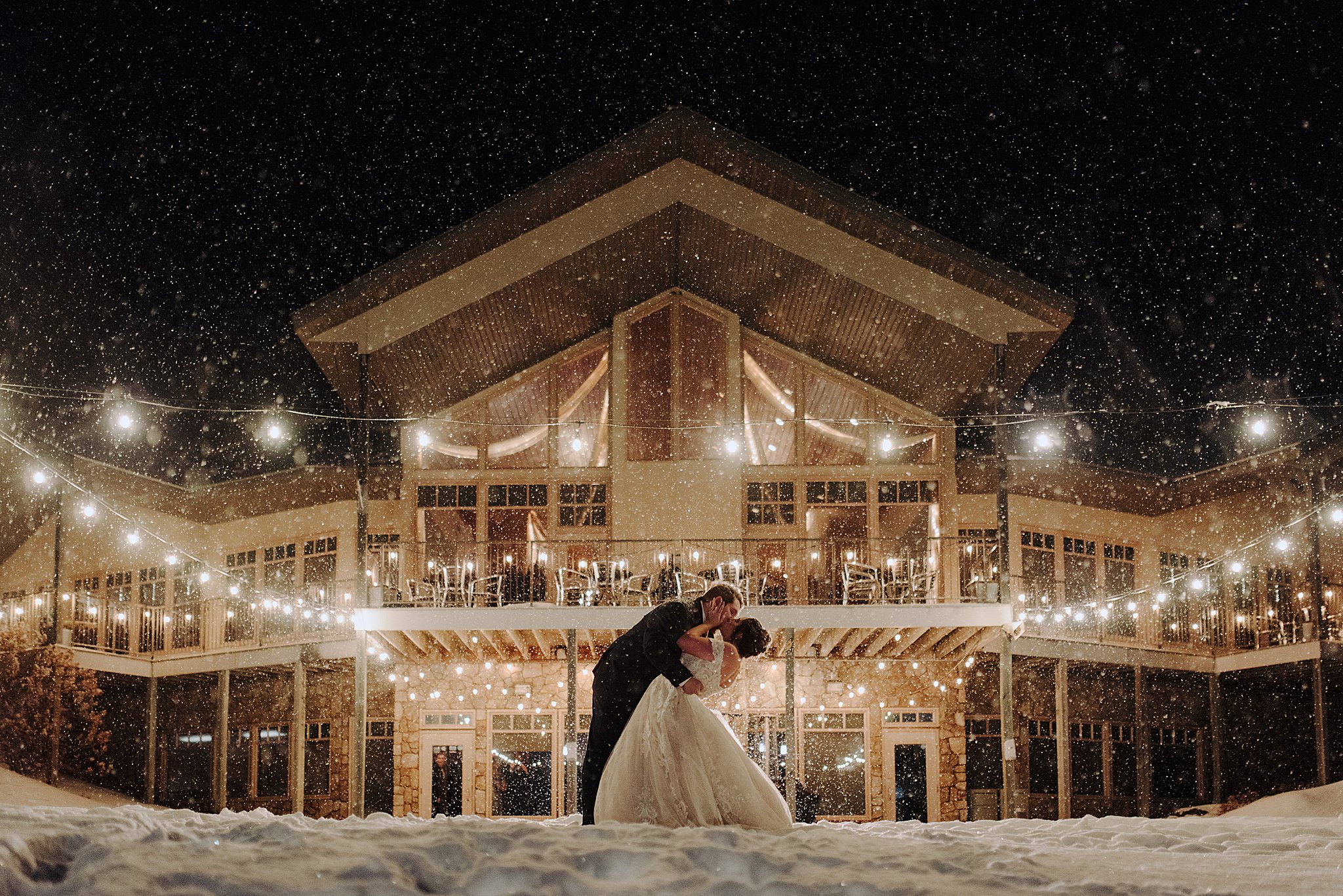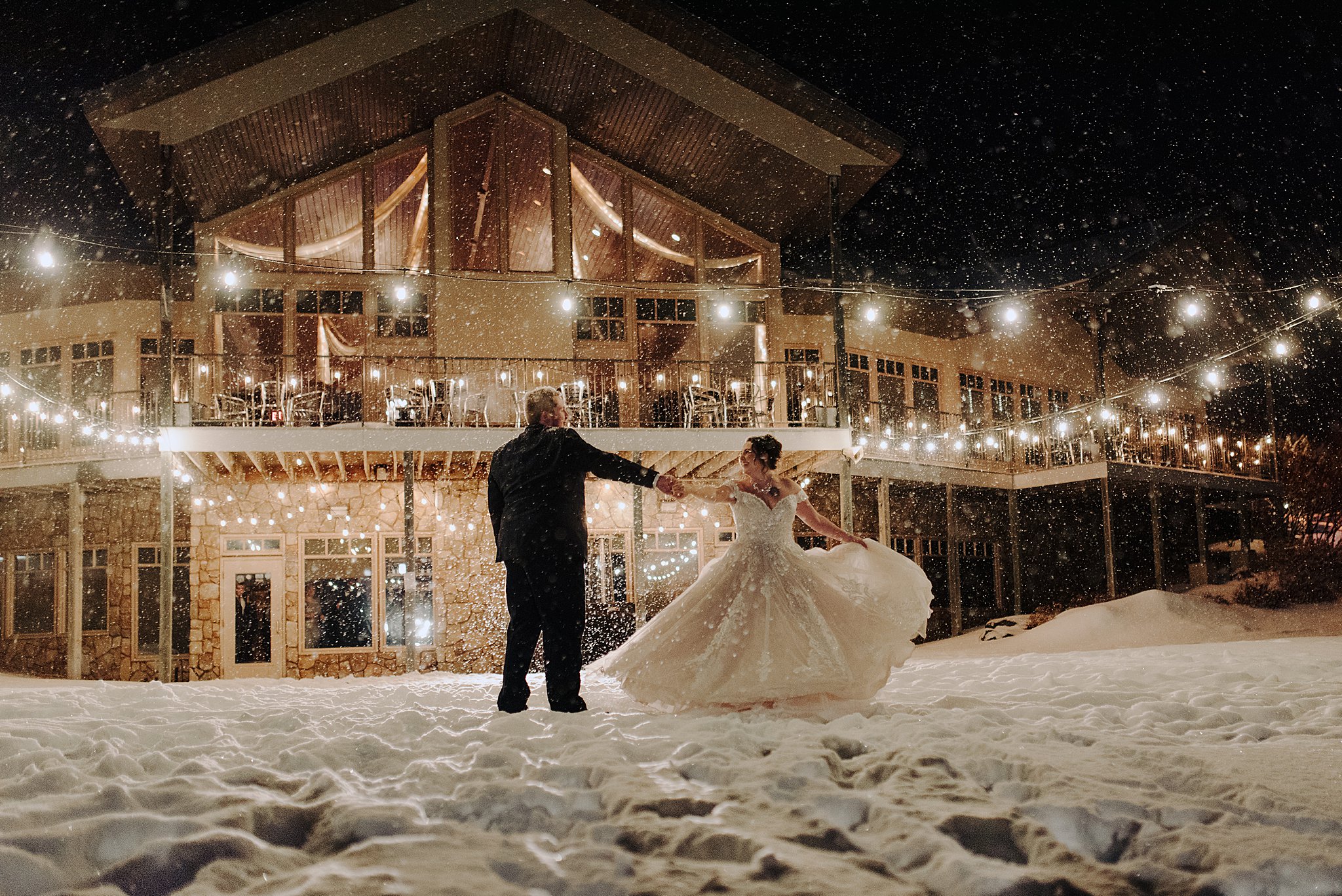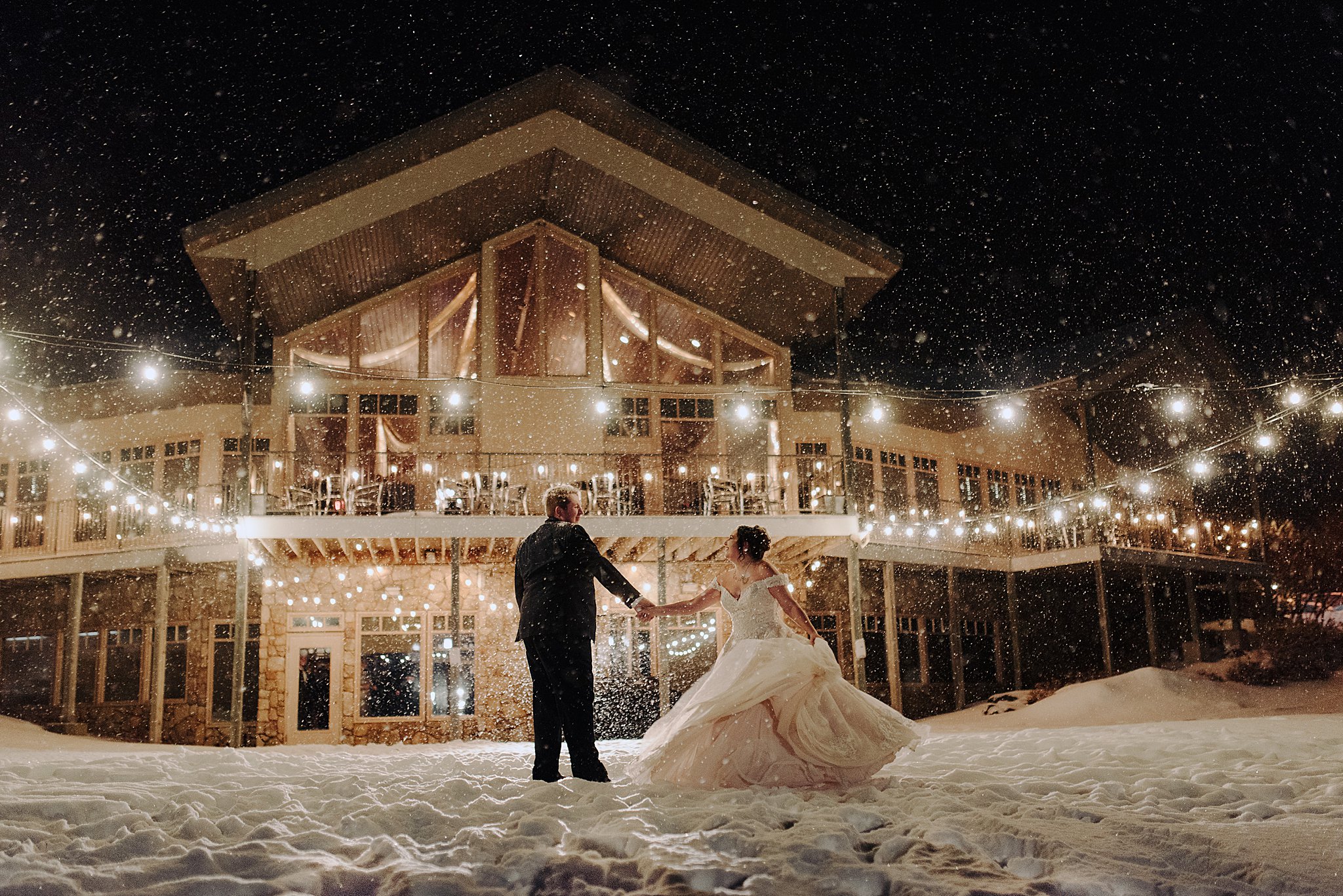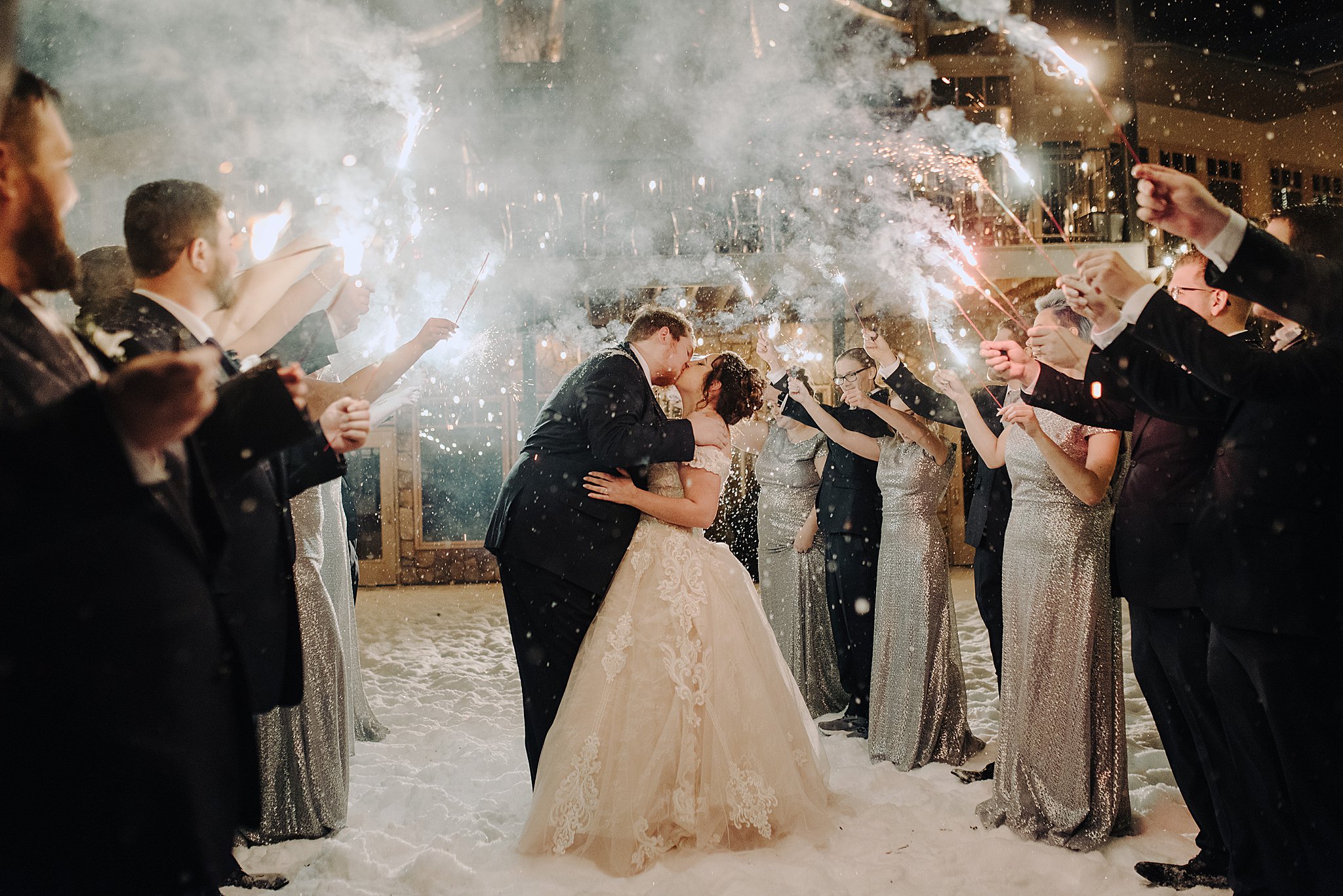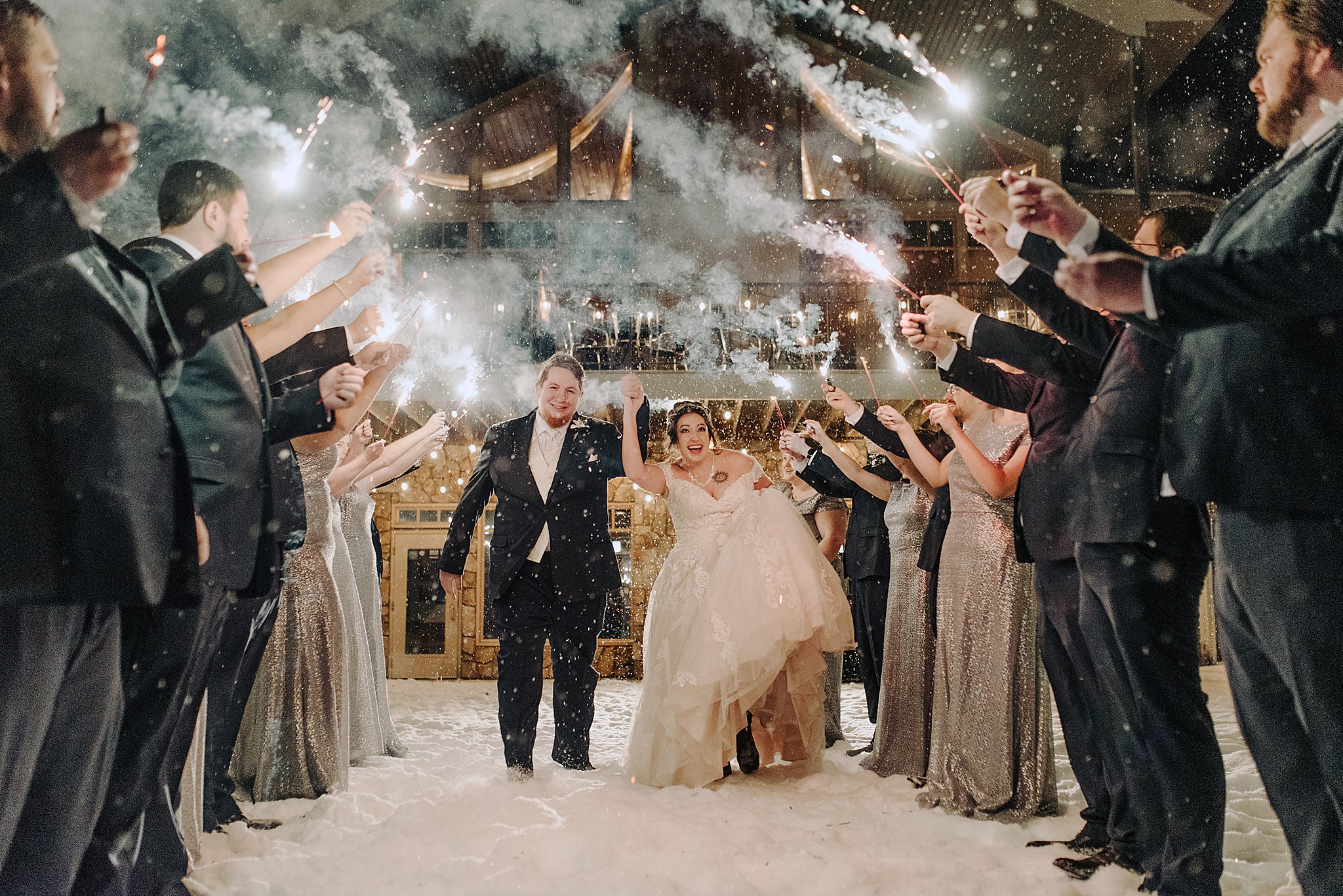 Thank you to the fantastic Central Minnesota wedding vendors who made this winter wedding even more dreamy!
Check out some other Minnesota winter weddings on my blog! As crazy as it is to get married in the winter in MN and take pictures outside on a freezing day, I have absolutely LOVED all of my winter weddings throughout the years.
A Duluth, MN Winter Wedding after a snowstorm
A Duluth, MN Winter Wedding at Greysolon Ballroom
A Christmas-themed Chaska, MN Winter Wedding 
A foggy central MN Winter Wedding