The Destination Wedding of my Dreams…
I am delighted on this chilly January day to share a slice of heaven here on the blog! Last March, Jimmy and Amanda invited me to photograph their tropical destination wedding in the Guanacaste Province of Costa Rica on the shores of the Pacific Ocean. My family and I stayed in the beach village of Playa Junquillal at the then Junquillal Eco Resort (now rebranded to Tides Oceanfront Resort,) which was where the bride and groom held their reception. The stunning Villa Diosa del Mar is a few minutes away and was an absolutely jaw dropping venue for their ceremony and photos. Jimmy's family has a long standing love for the area so it was even more special to hold a wedding in a place most of the guests held dear.
Our vacation at Tides Oceanfront Resort
I flew in the day before the wedding with my husband Matt, our 4 month old daughter and my parents who served as excellent babysitters for the wedding day. Matt assisted me on the day of and it was so special to work alongside him and enjoy the insane beauty before us. After shooting the wedding, we stayed for another 5 days or so and truly had the most spectacular time at Tides Oceanfront Resort. We ate, swam, ate, swam, ate, swam and loved the routine of simple days in the sun. Tibor and his family were fantastic hosts and we still talk wistfully about returning someday soon.
The wedding day at Villa Diosa del Mar
Okay, back to the big day! Matt and I began the day at Villa Diosa Del Mar. We photographed Amanda with friends and family members as they prepared for the big day. We then took a quick walk to a nearby house, Casa Woodbox, to check in on the groom and groomsmen who were getting ready and relaxing there (another beautiful location!) Villa Diosa del Mar served as our photo (and ceremony) location and was the most perfect backdrop. The brightly colored bridal party popped in shades of yellow and coral (such a welcome burst of color compared to many stateside weddings which tend to be more muted!)
The ceremony began as the sun descended, and guests looked on with champagne in hand as Jimmy and Amanda said "I do." Local wedding officiant Marcelo Galli facilitated a beautiful ceremony, and Los Primos Designs provided gorgeous wooden furnishings the kept the guests comfortable and elevated the look of the entire day. After the ceremony, we trekked to the beach for bride and groom photos. The final minutes of sunlight transitioned to dusk and I mostly sat back and documented Jimmy and Amanda as they experienced their first sunset as a married couple. Photographing two of the kindest, most welcoming people on the shores of the Pacific will always be an incredibly special moment for me in my career (and my life in general!)
The Reception and Dinner at Tides Oceanfront Resort
Once night fell, we made our way to Tides Oceanfront Resort to reunite with the party. Guests mingled under cafe lights as ocean waves crashed in the distance. After a traditional Costa Rican dinner and delicious locally made desserts, Jimmy and Amanda surprised their guests with a salsa for their first dance (complete with a flirty outfit change for the bride!) The party continued into the night with drinks and dancing galore, the perfect end to an incredible day.
Jimmy and Amanda, I can't thank you enough for choosing me to document and experience such a special day for you both. It was truly an honor to be trusted with the visual memories and I felt so lucky to witness it all alongside your family and friends.
Now, photos to commemorate the fantastic day: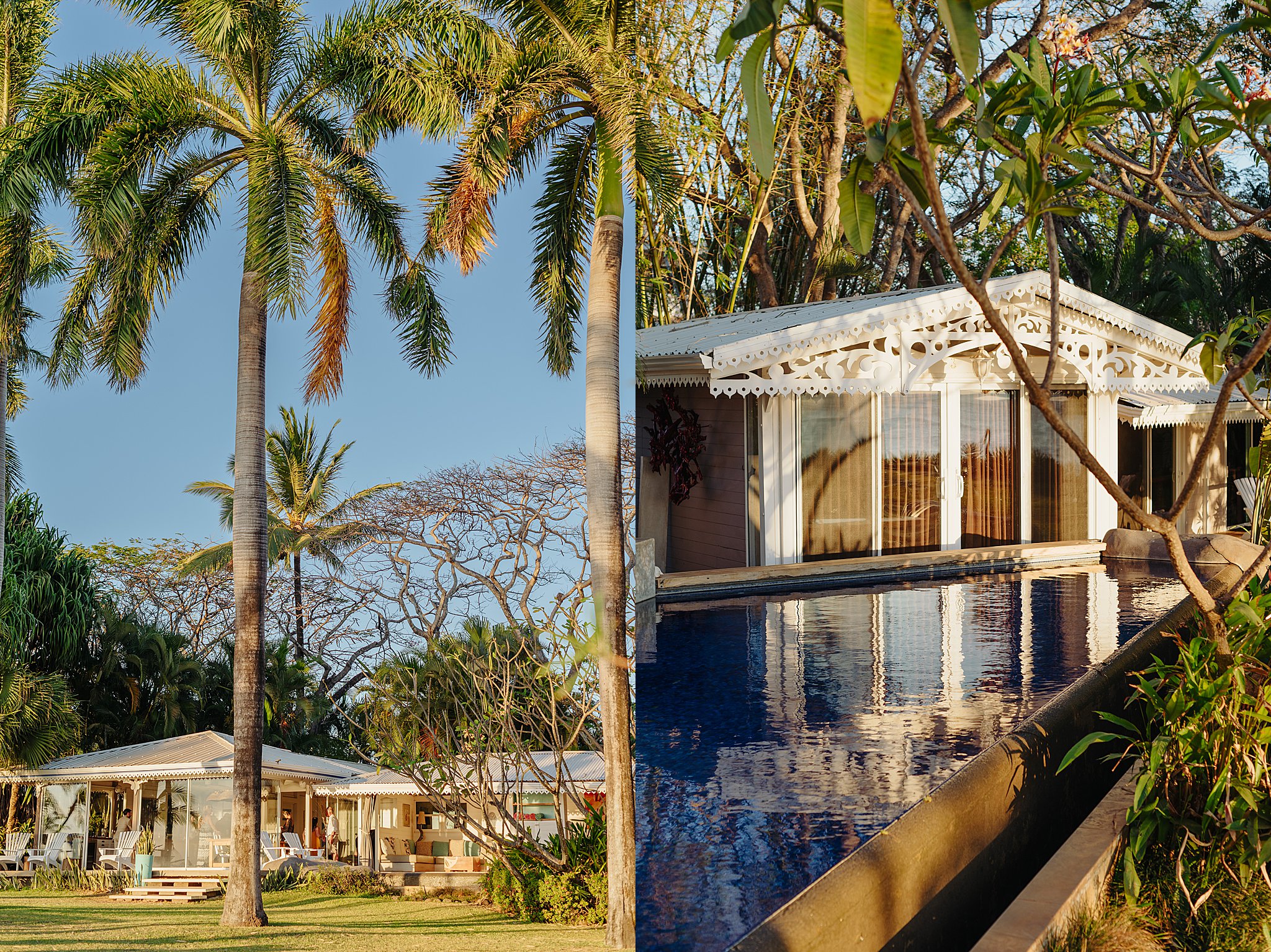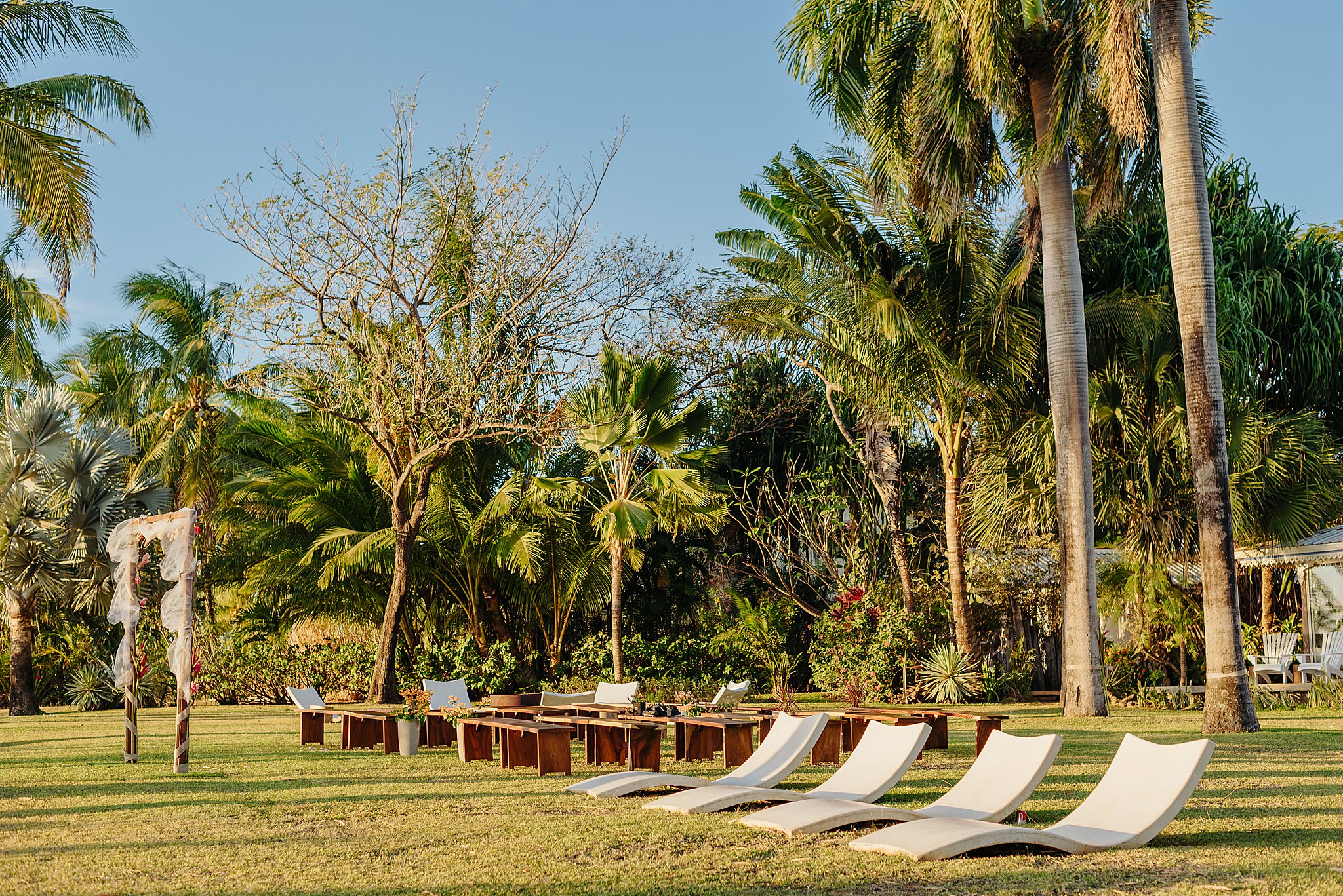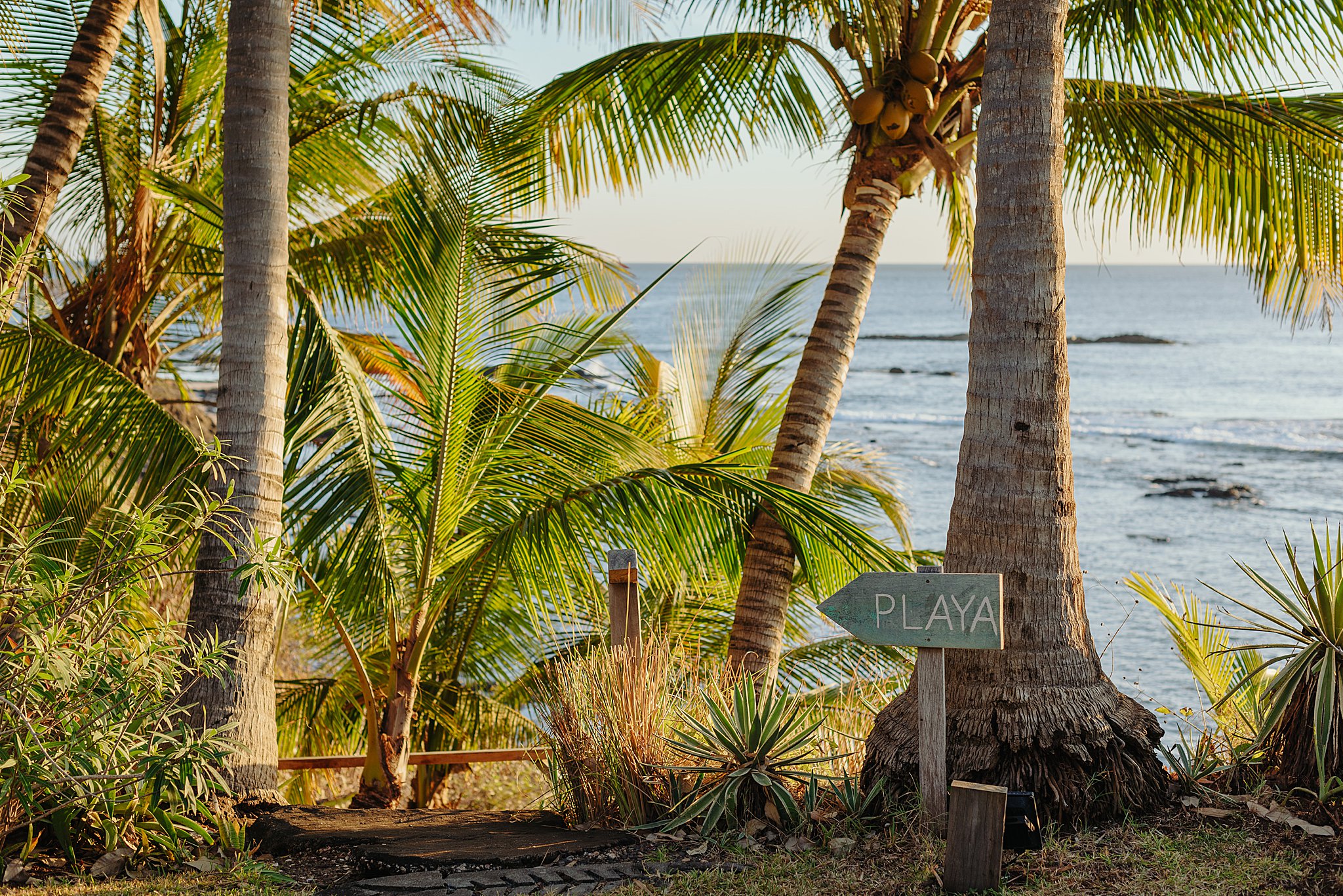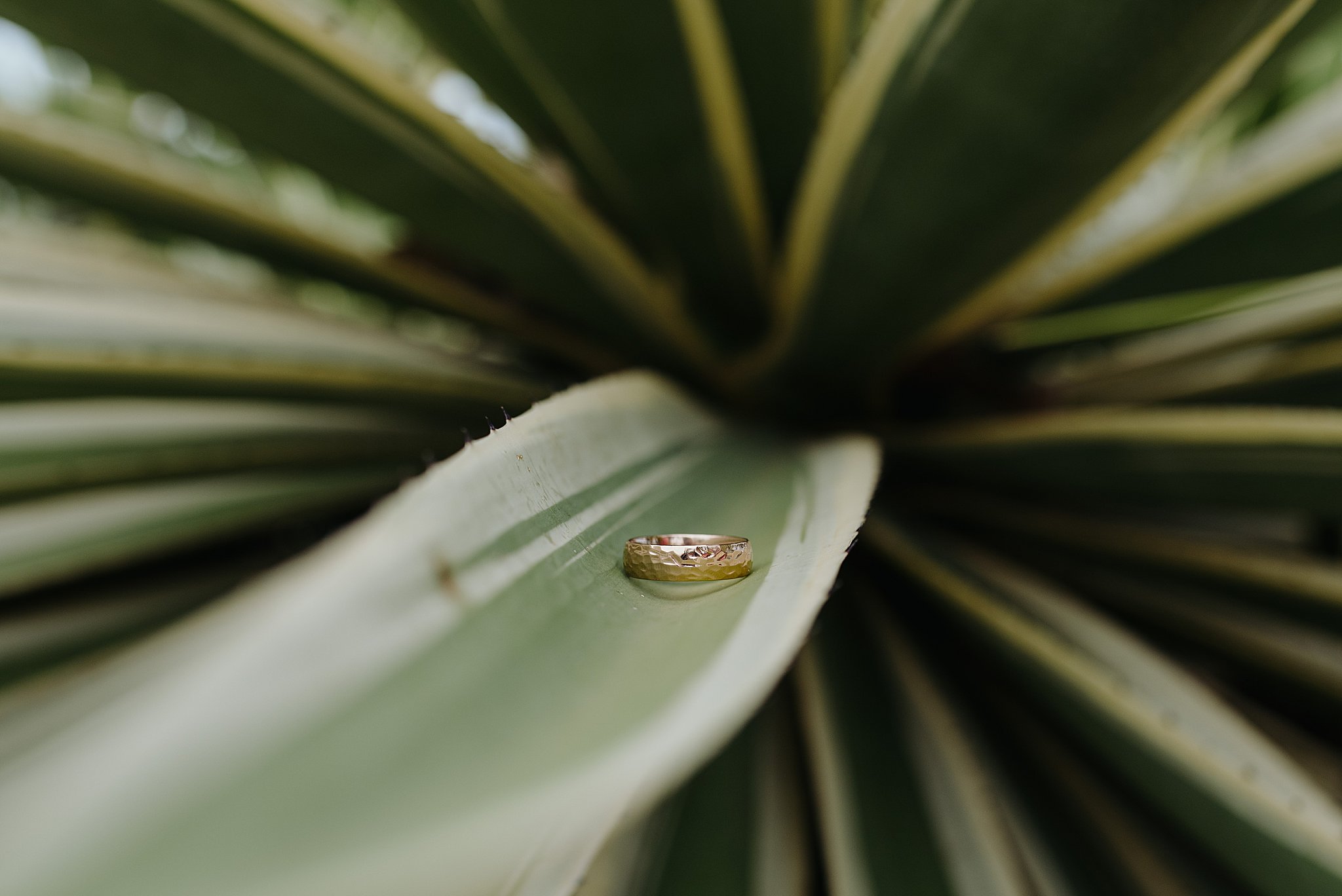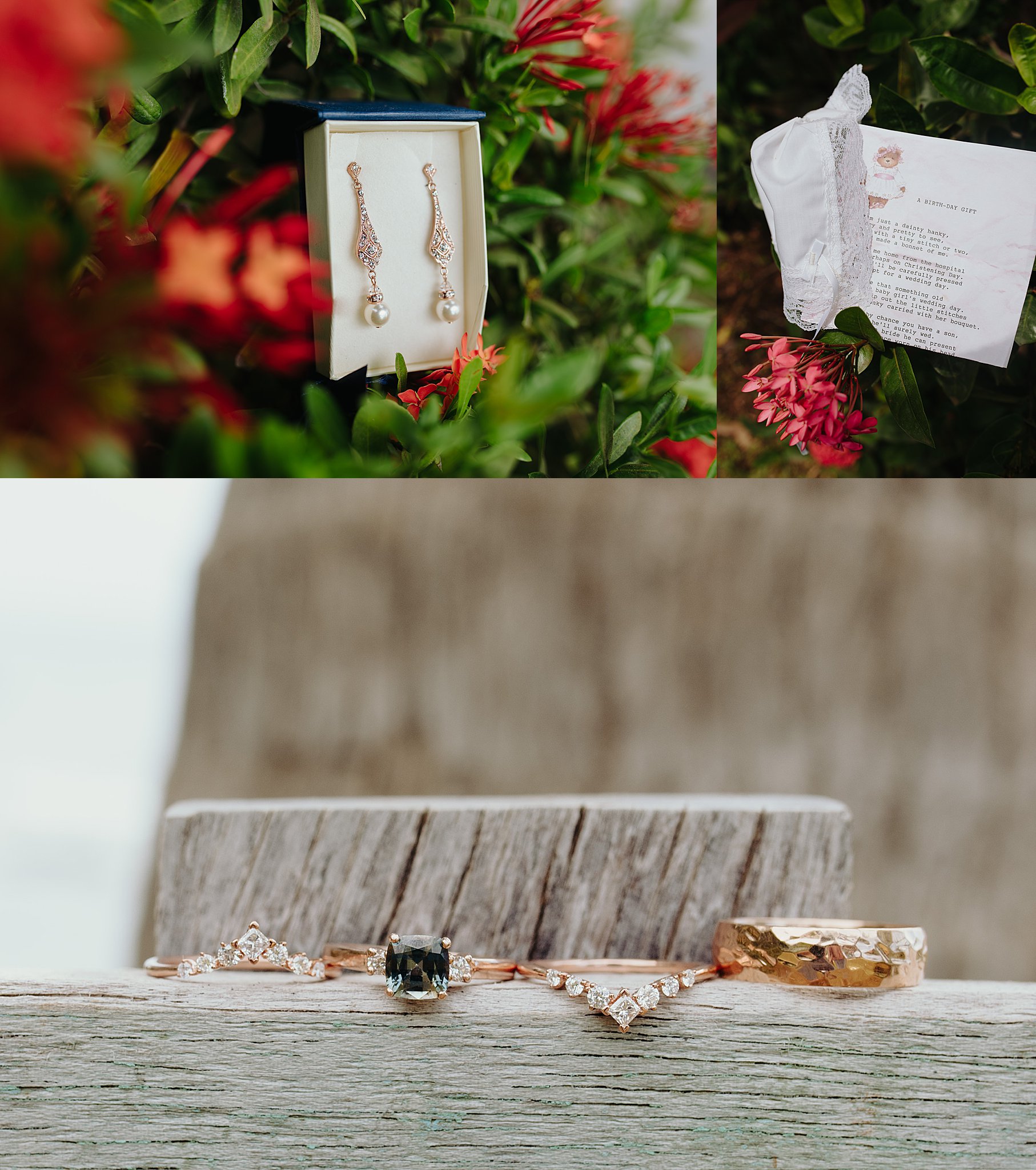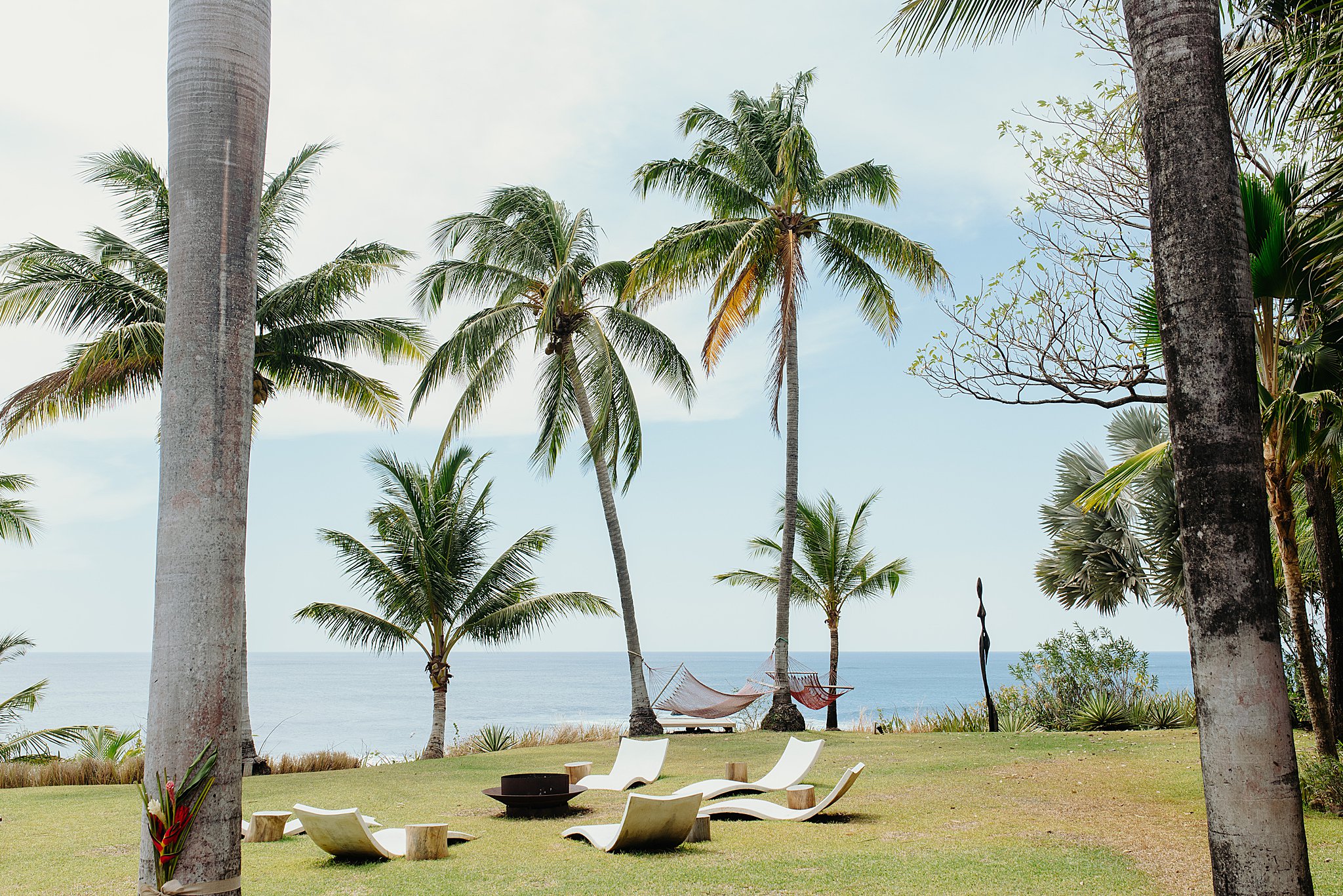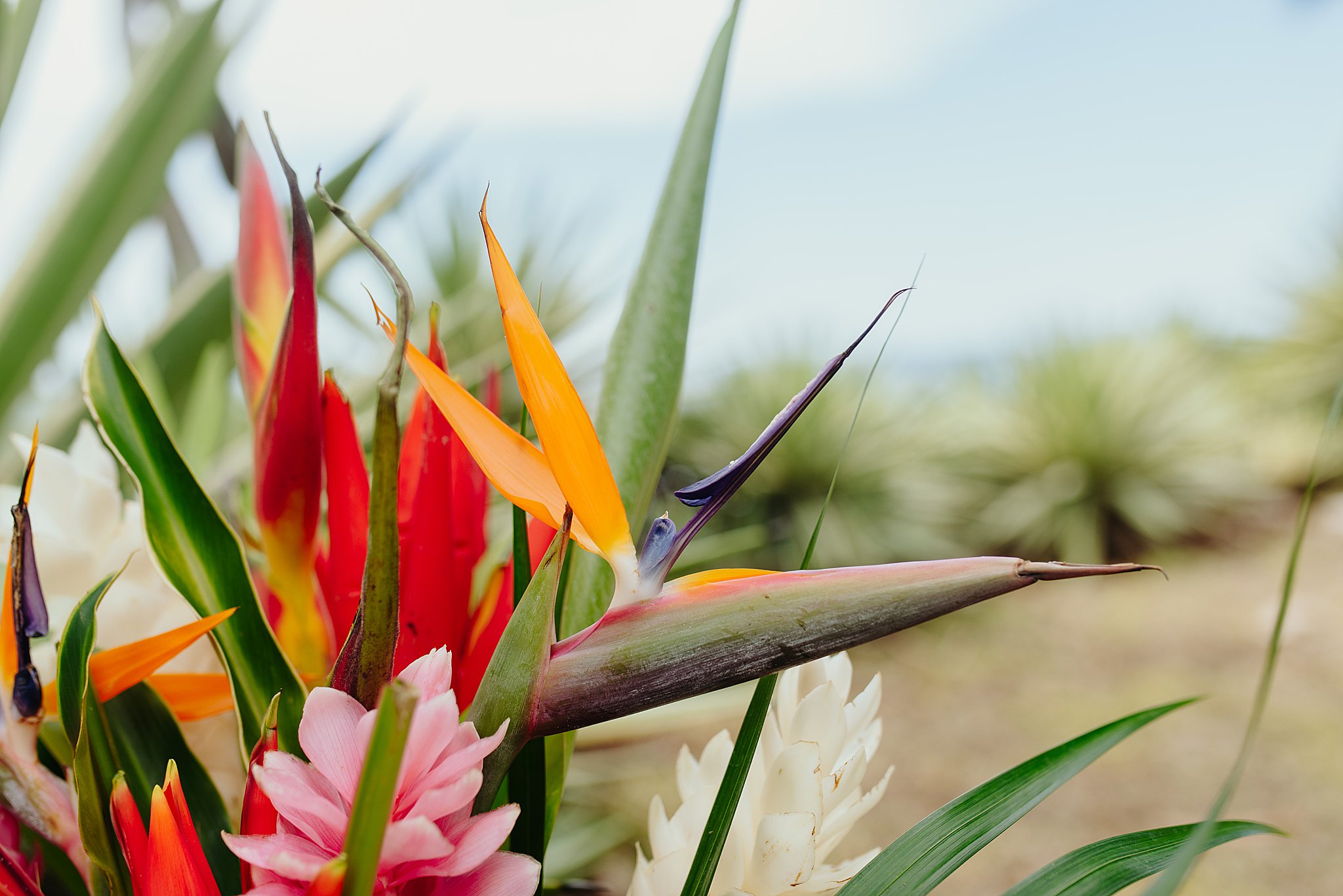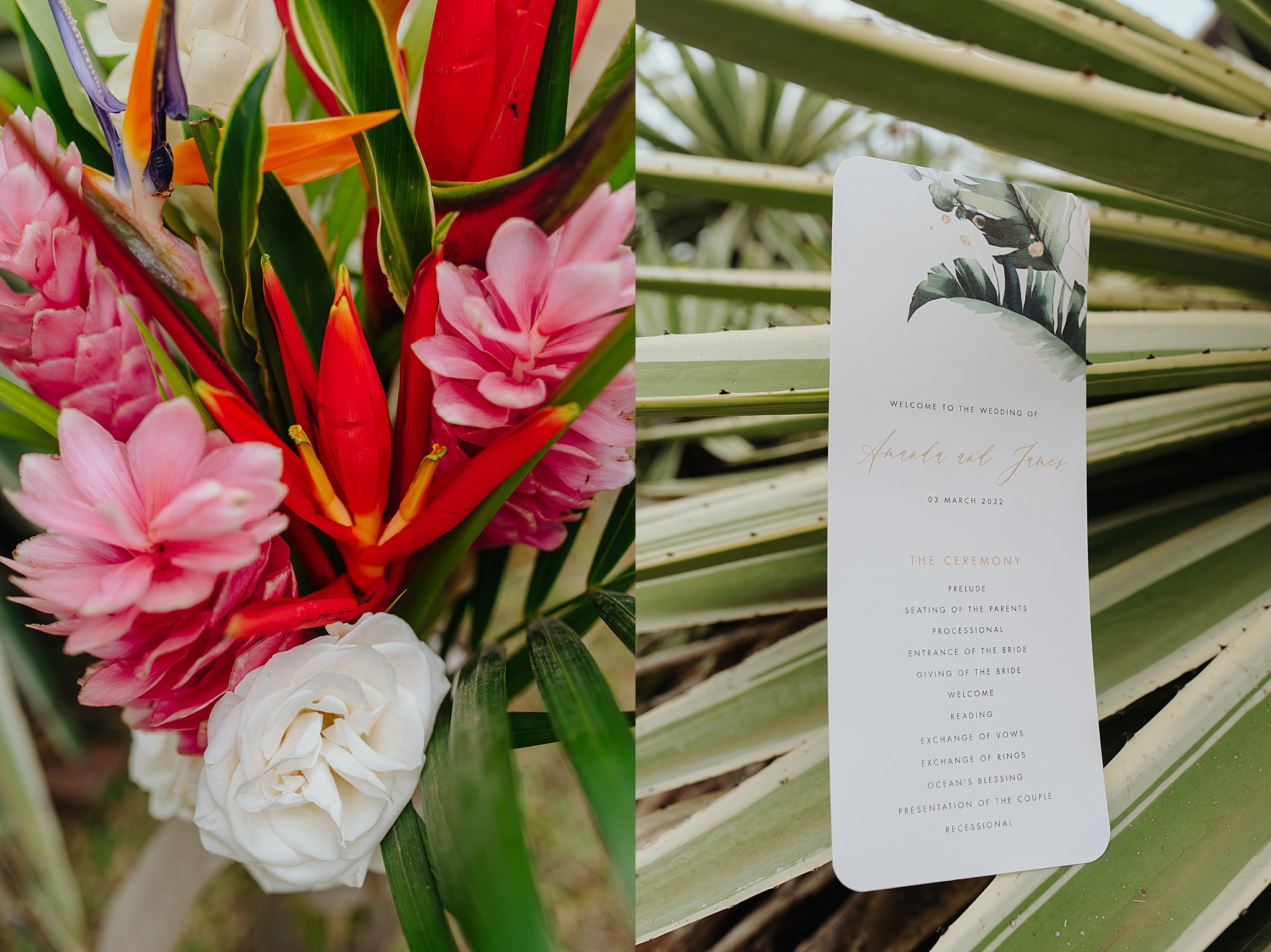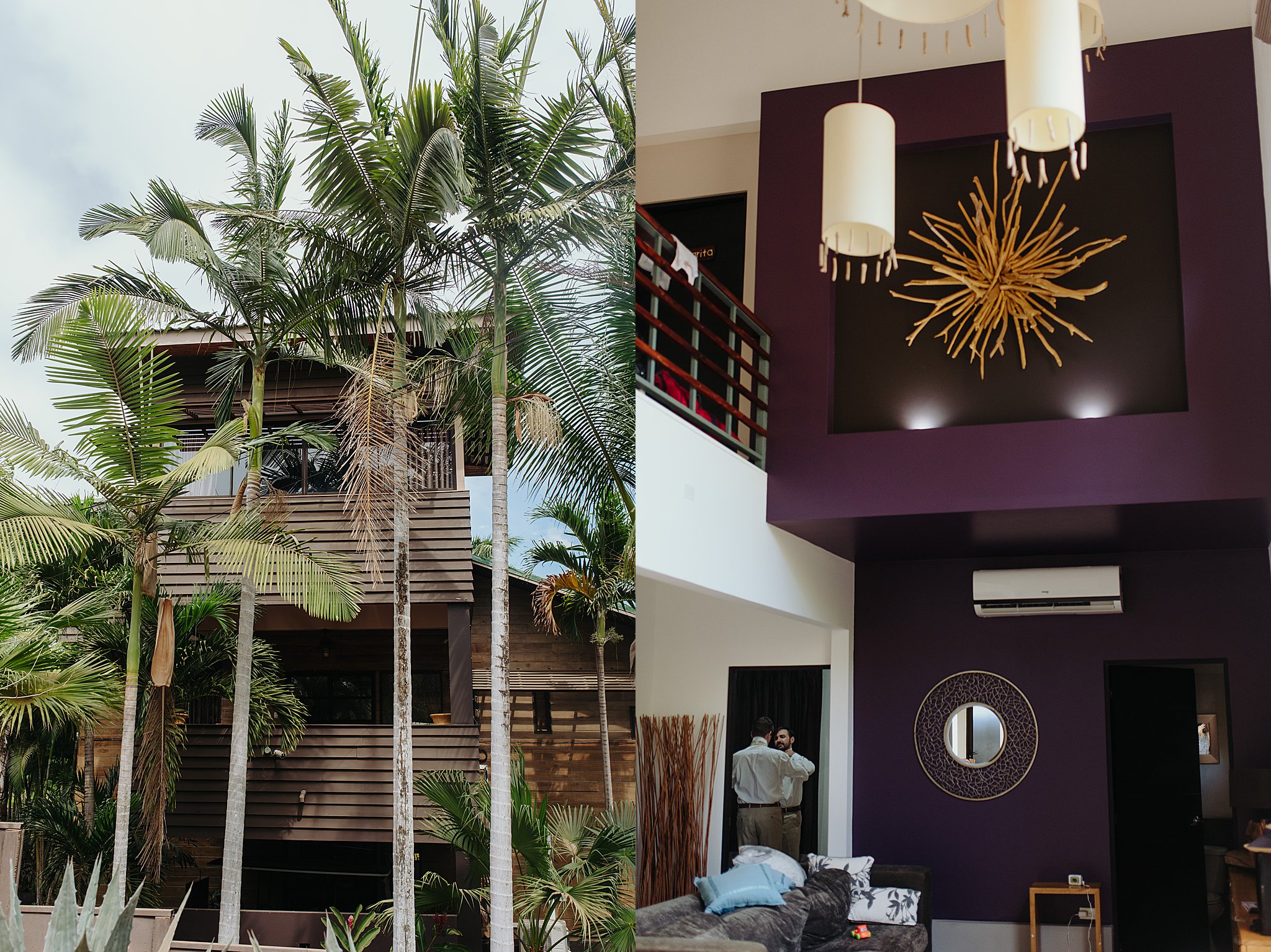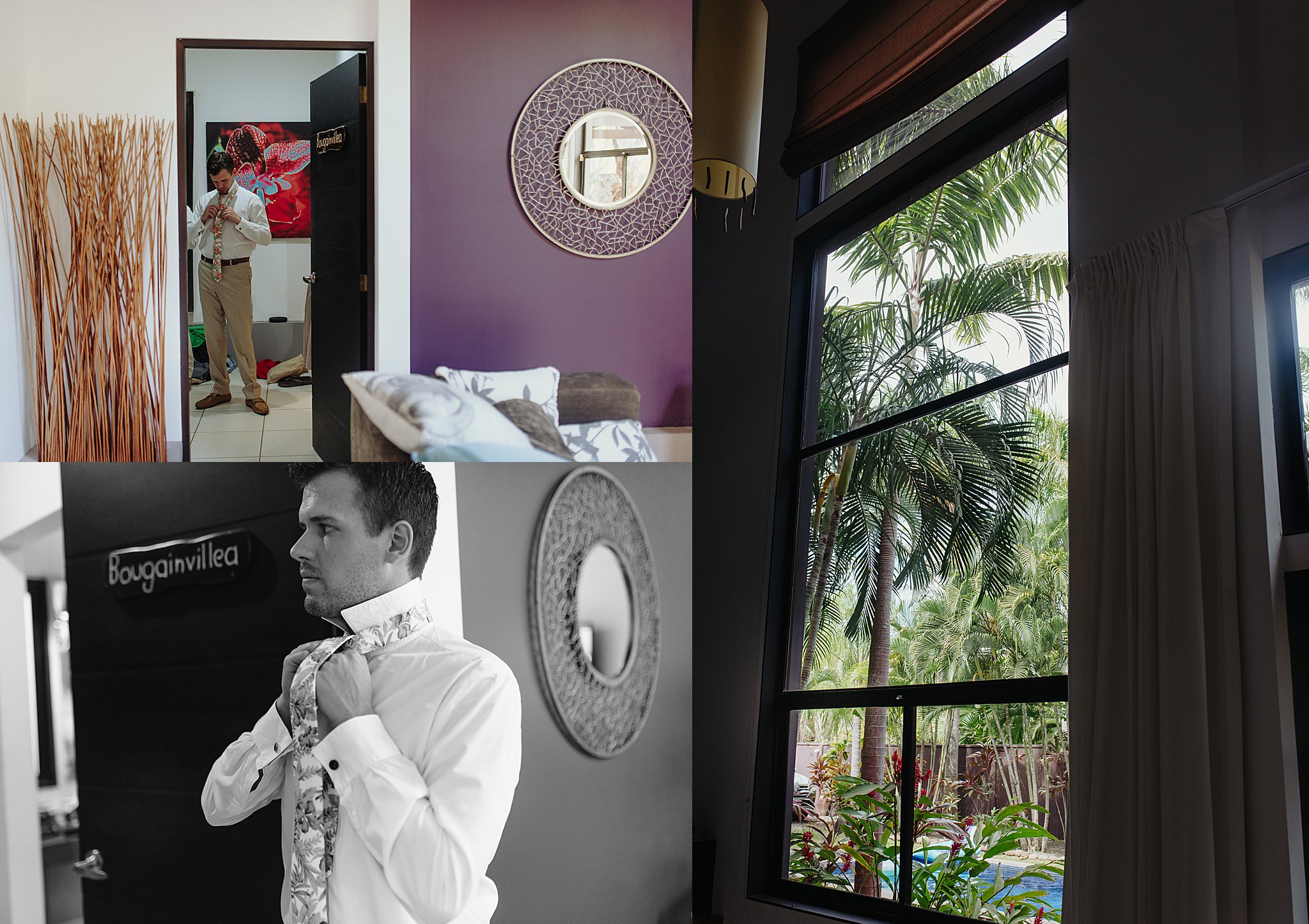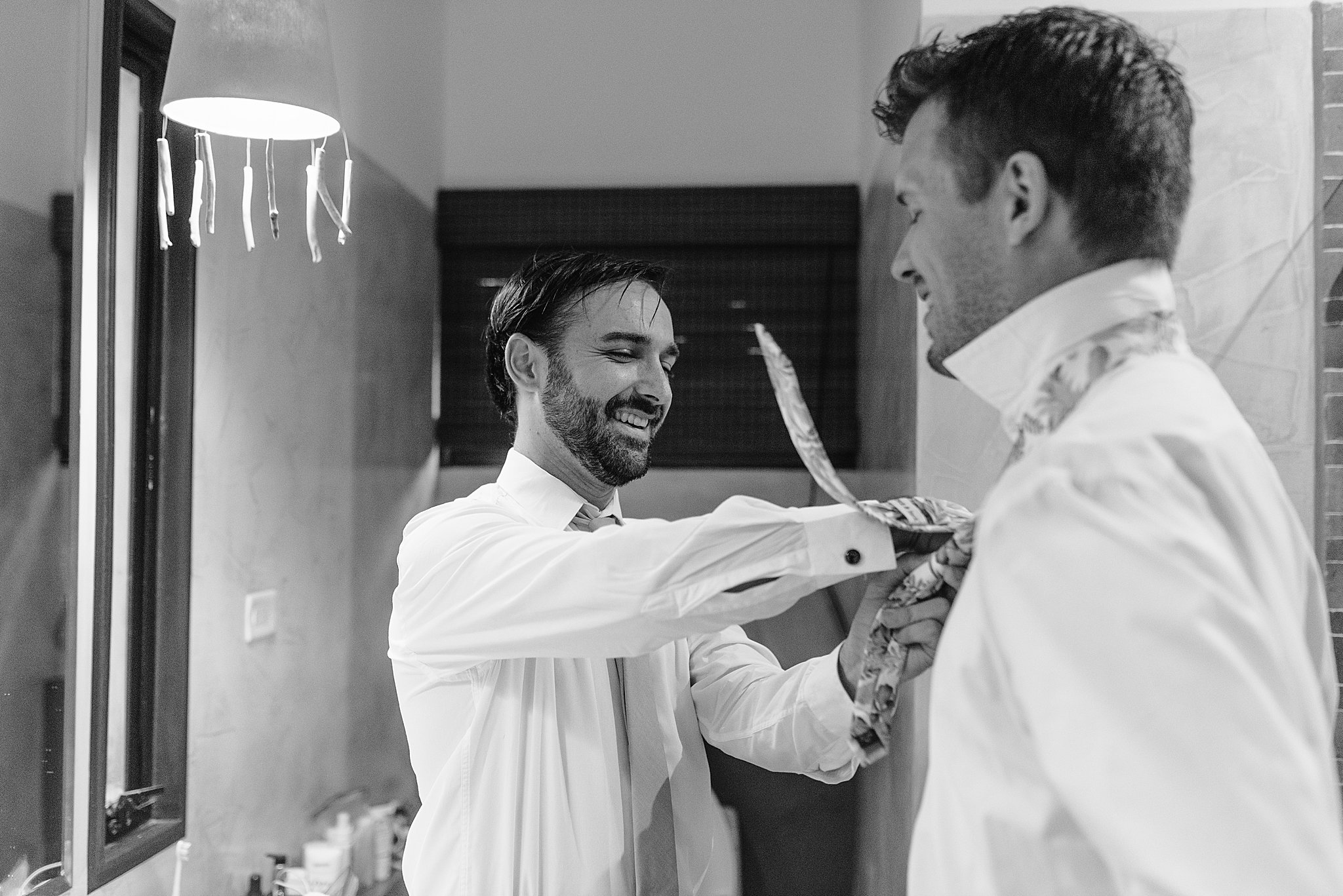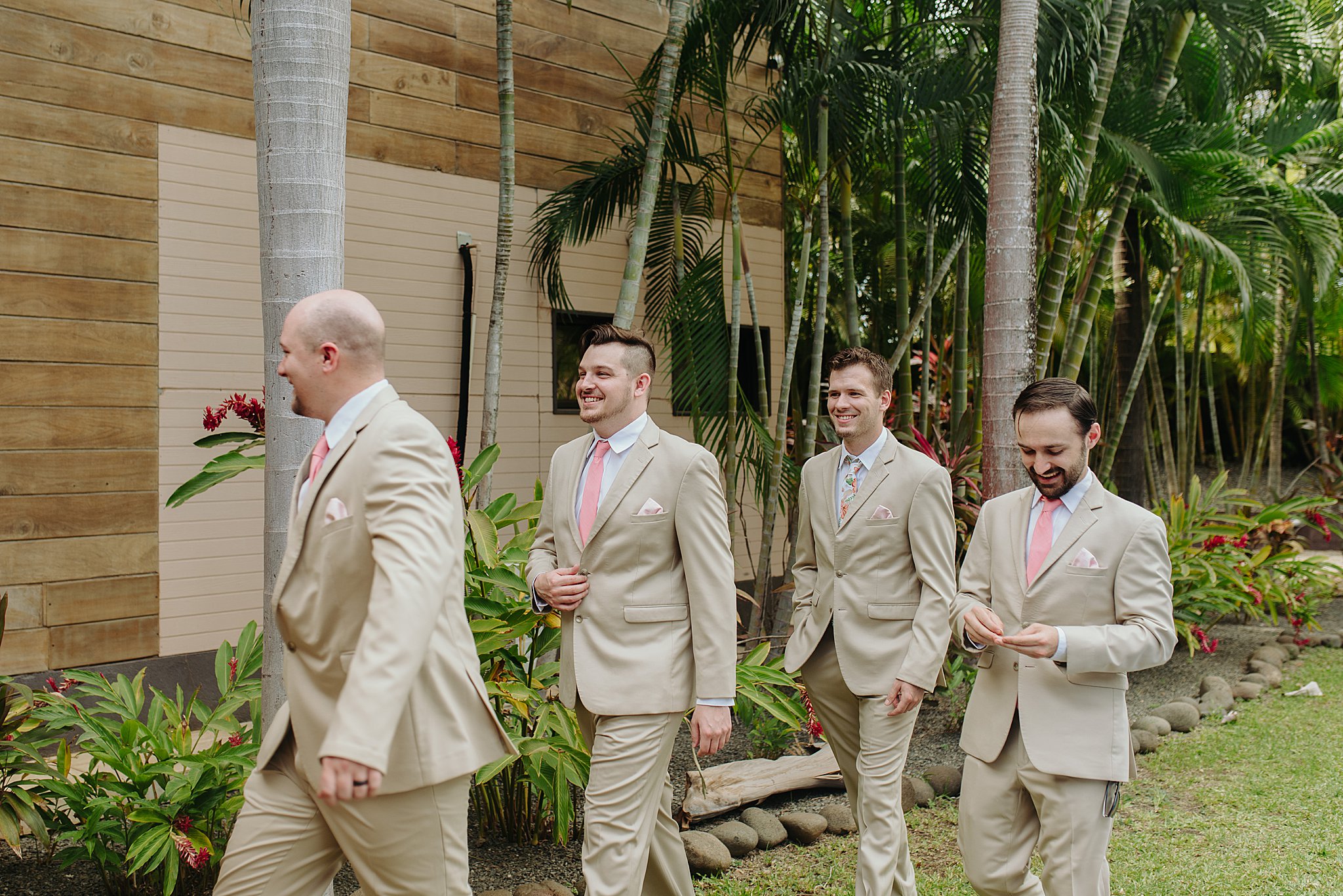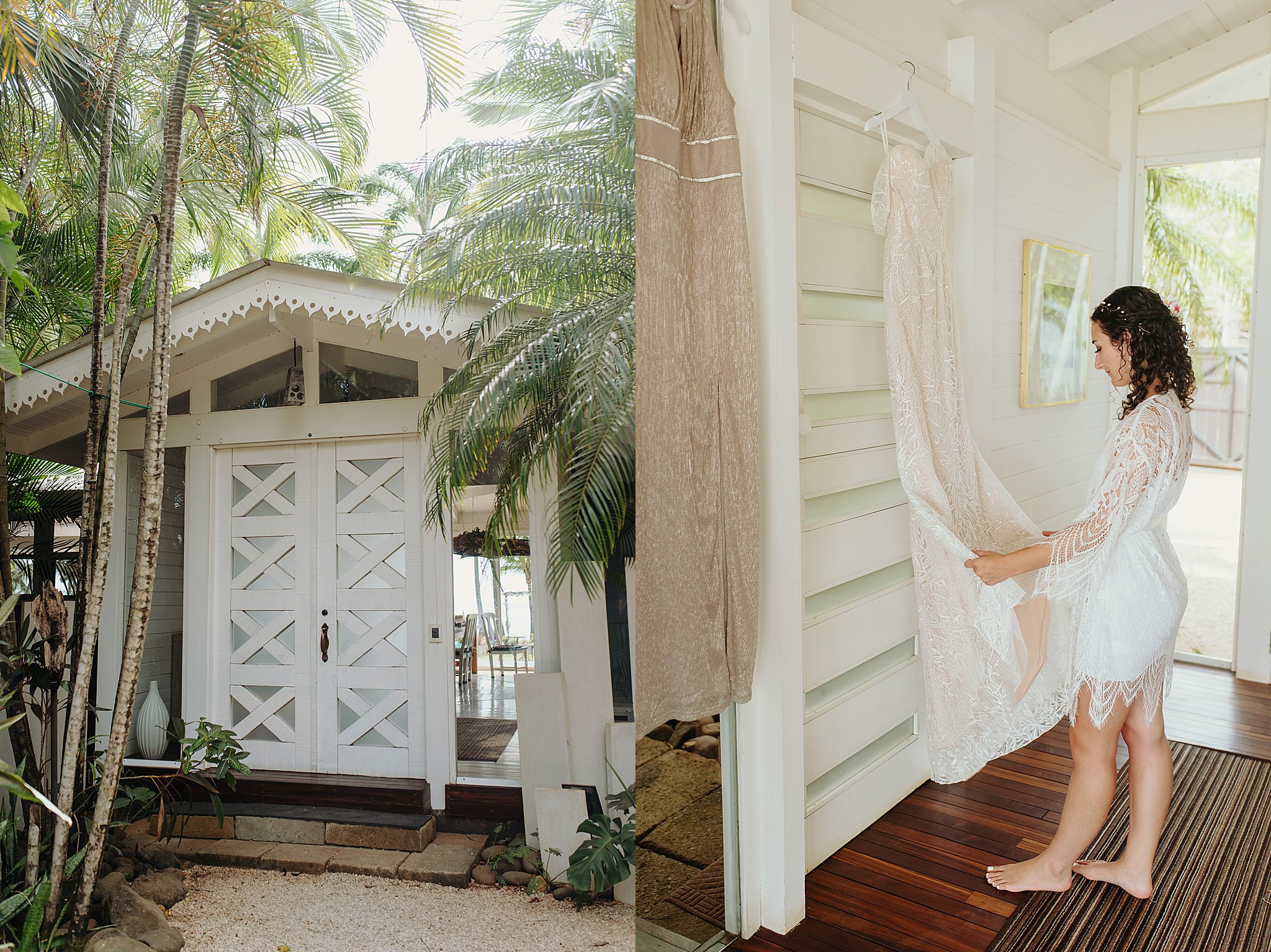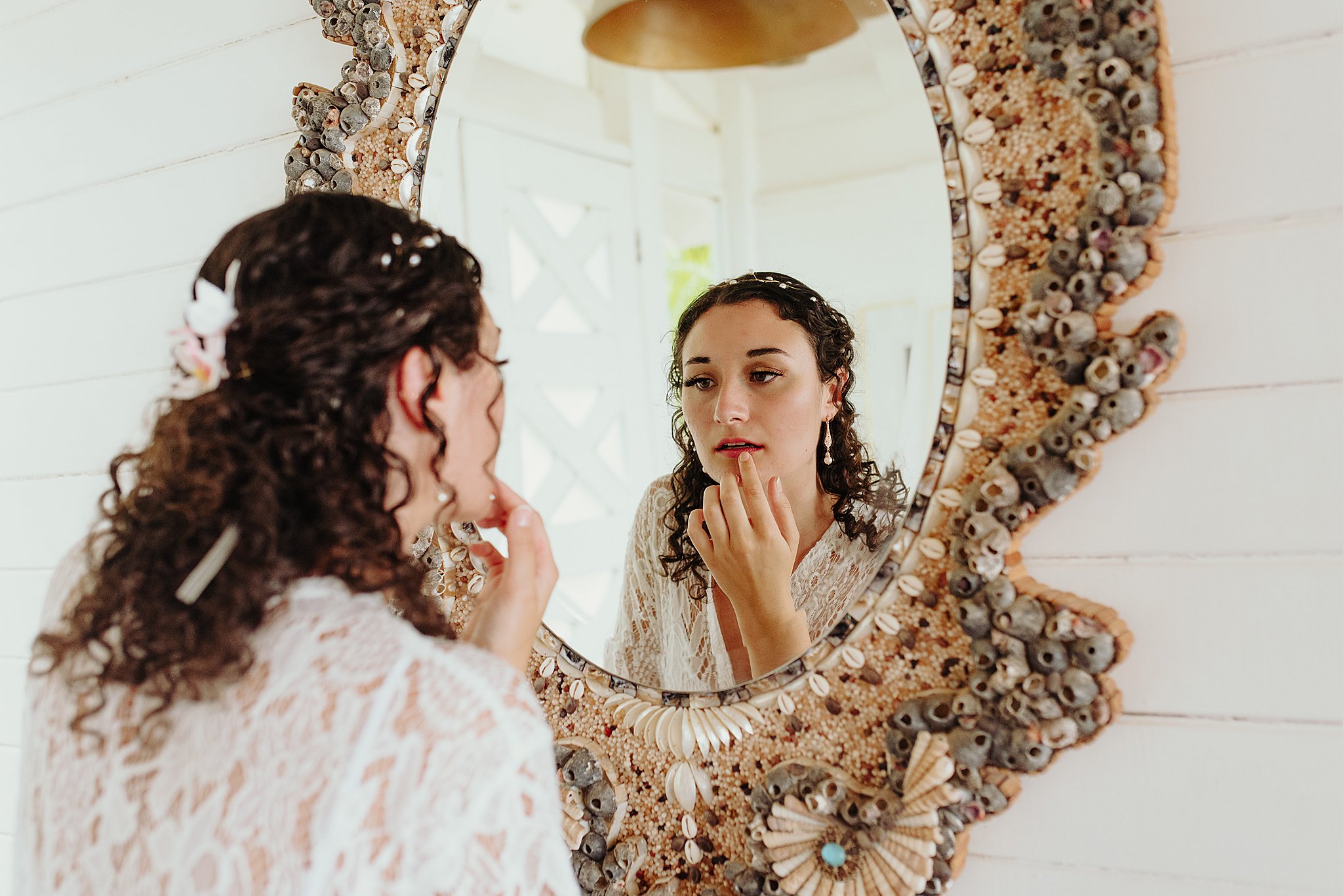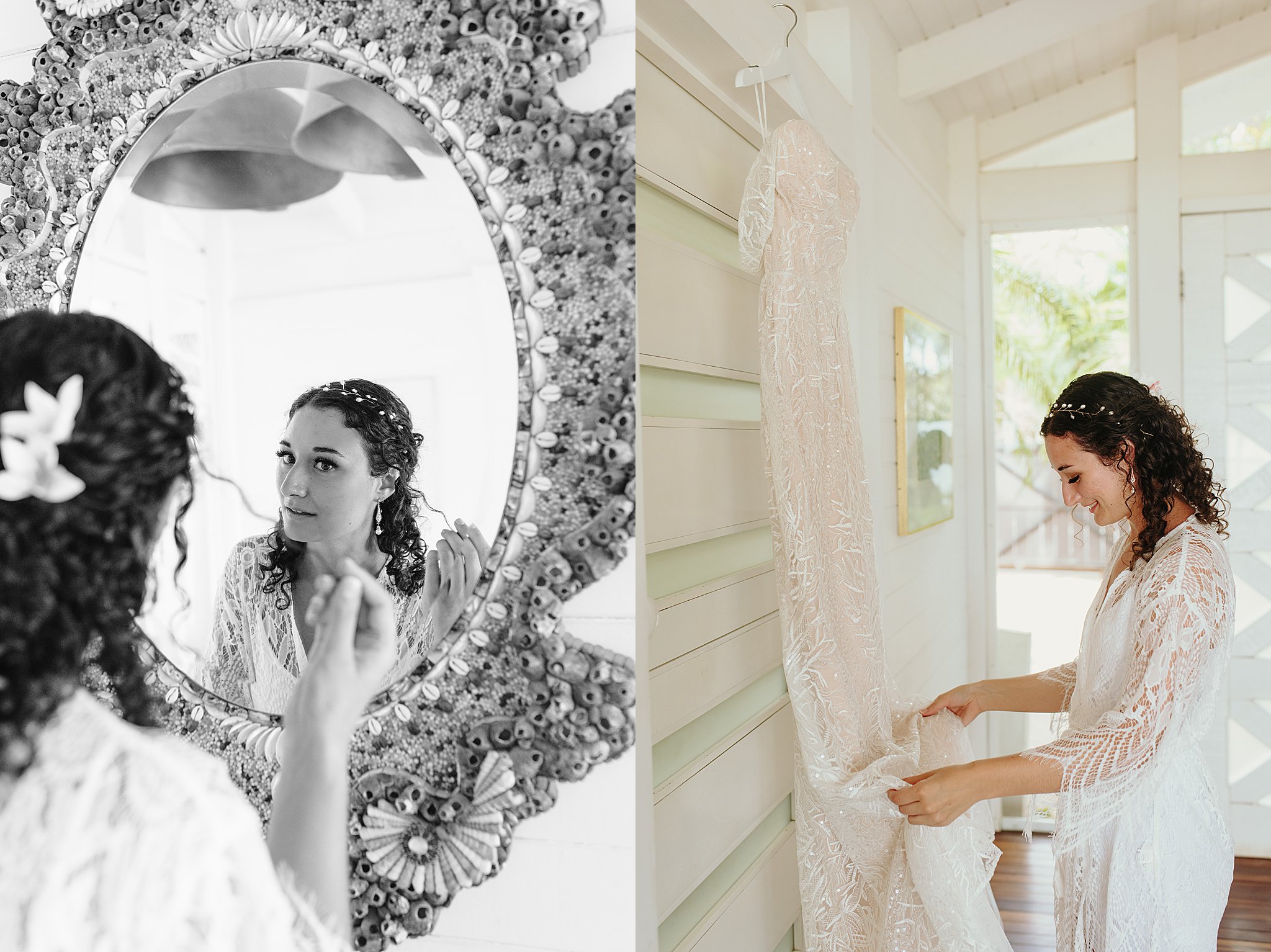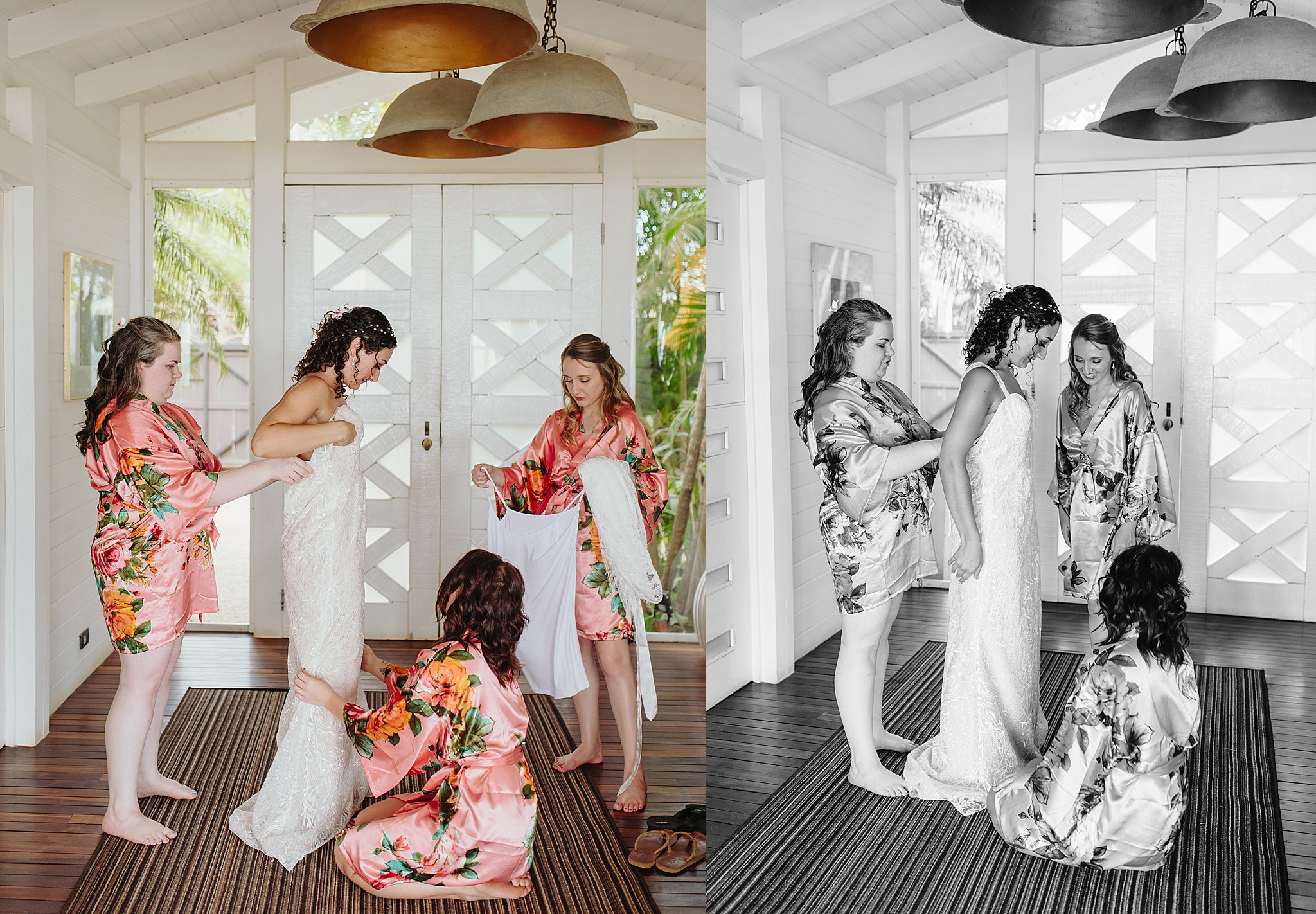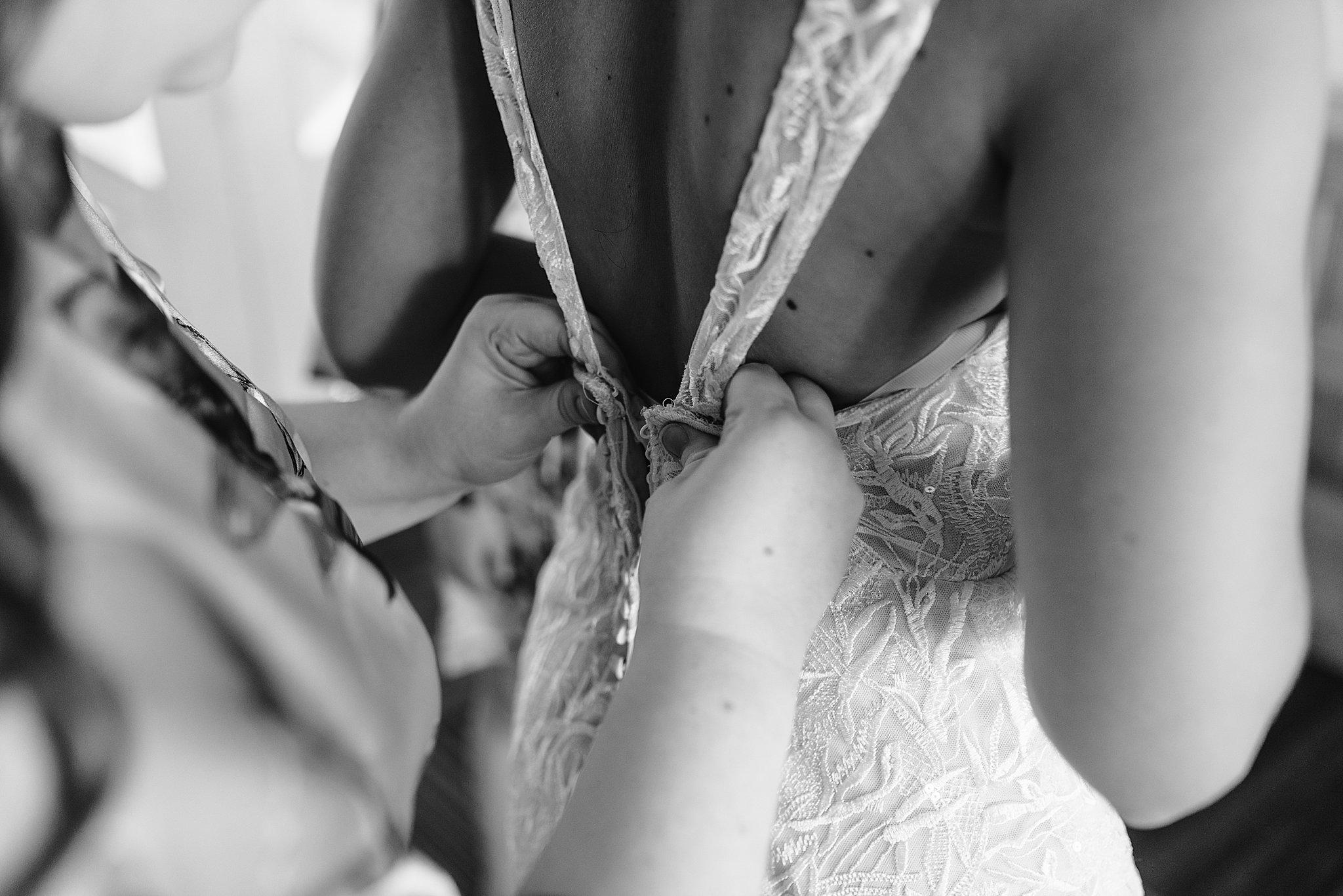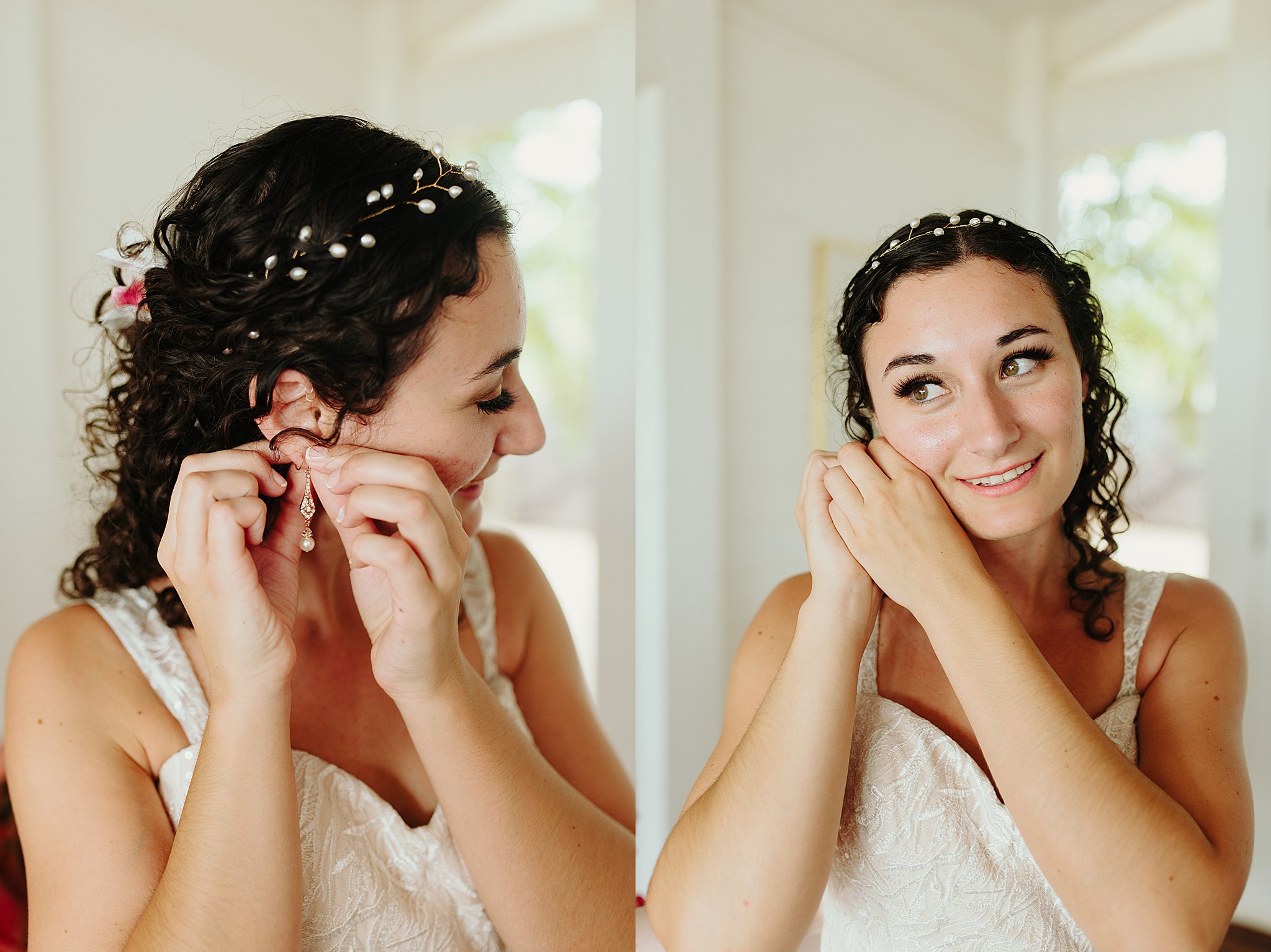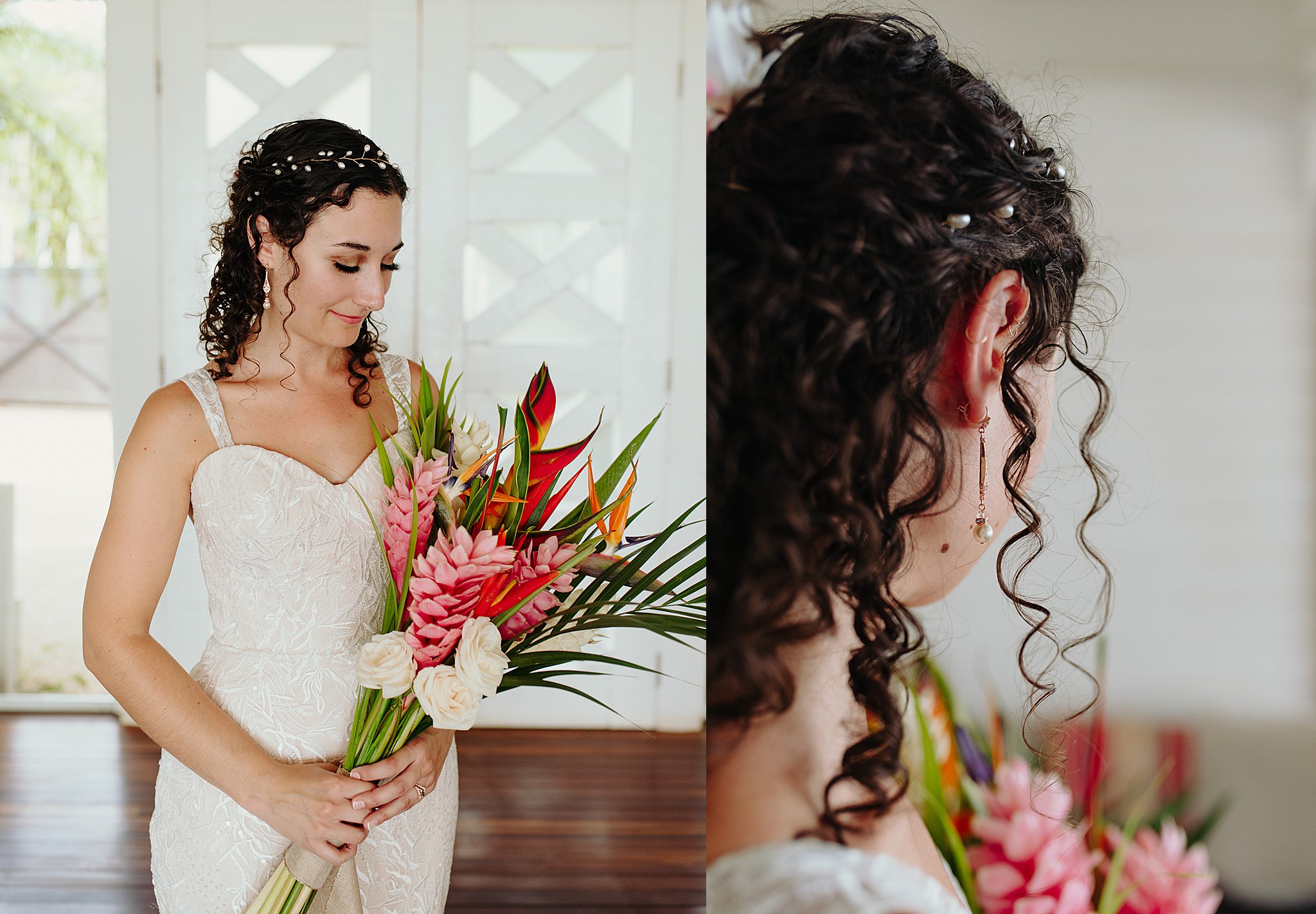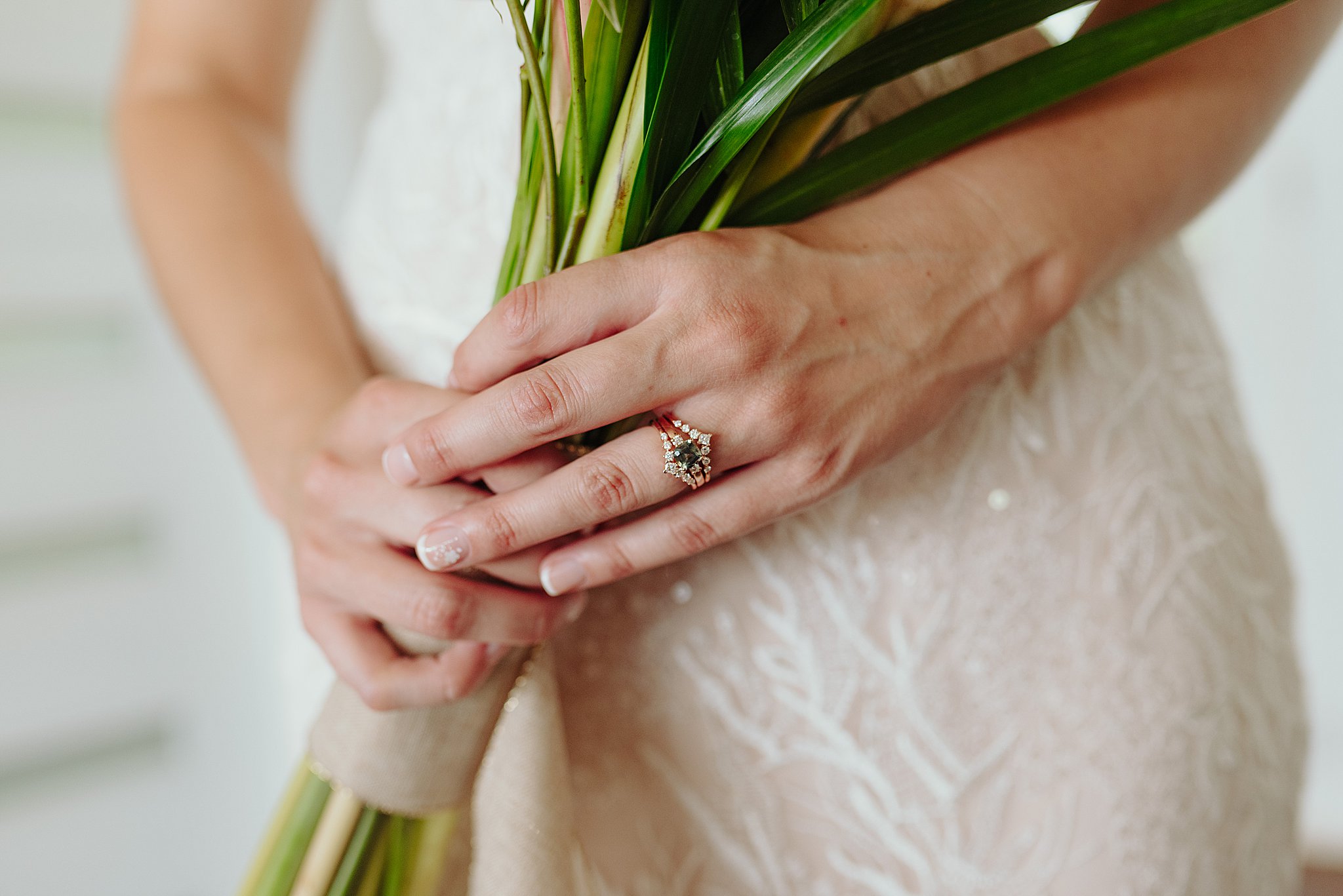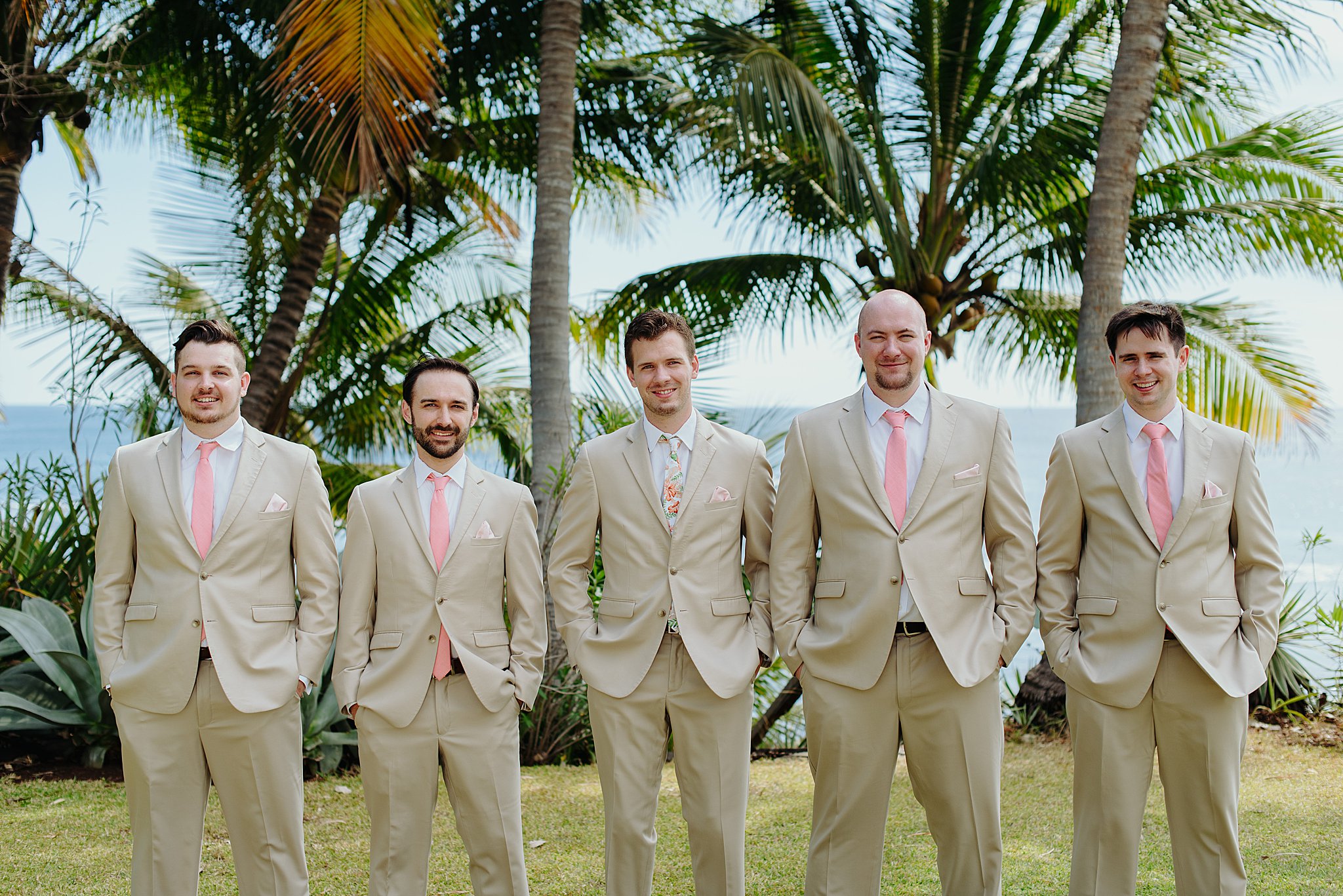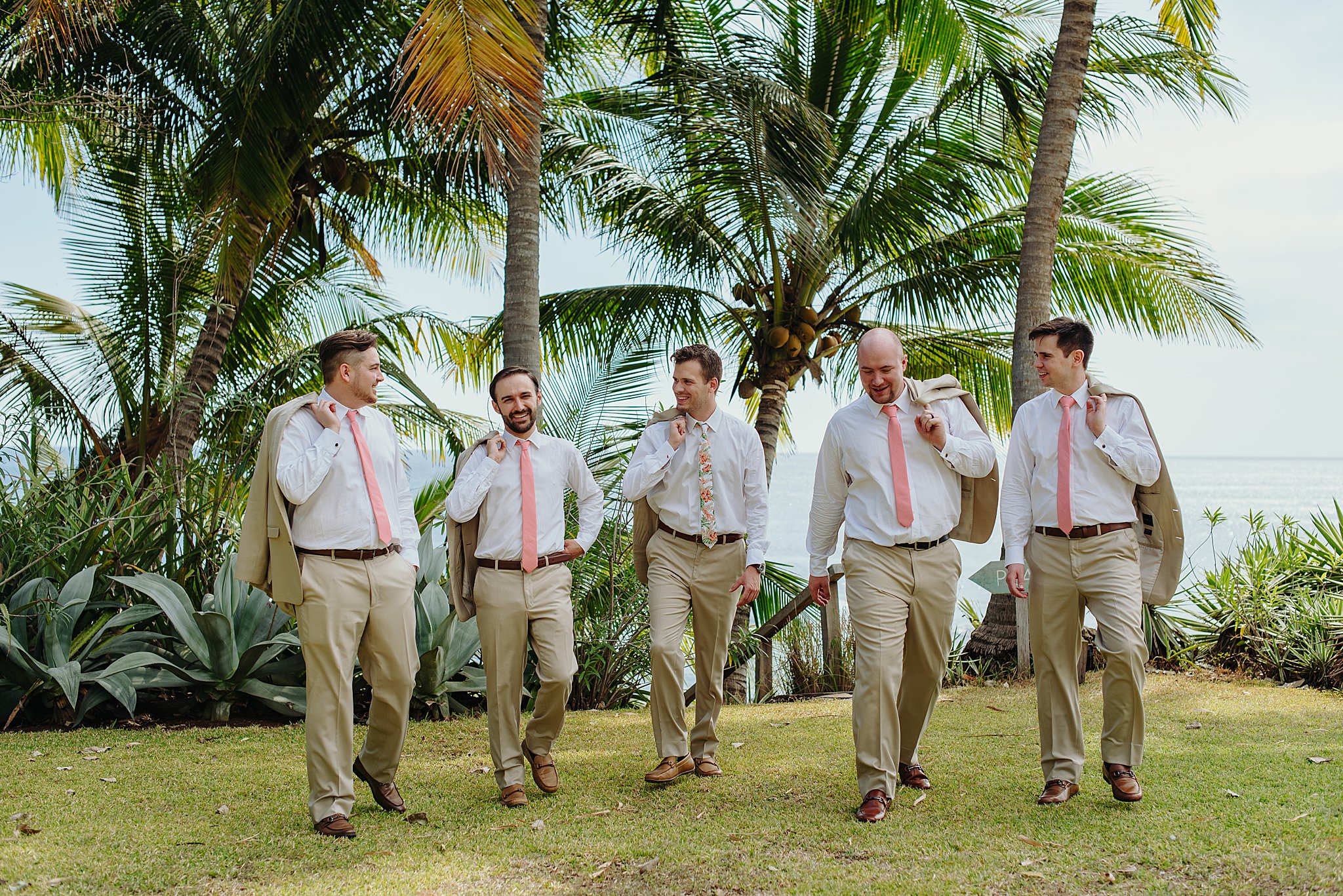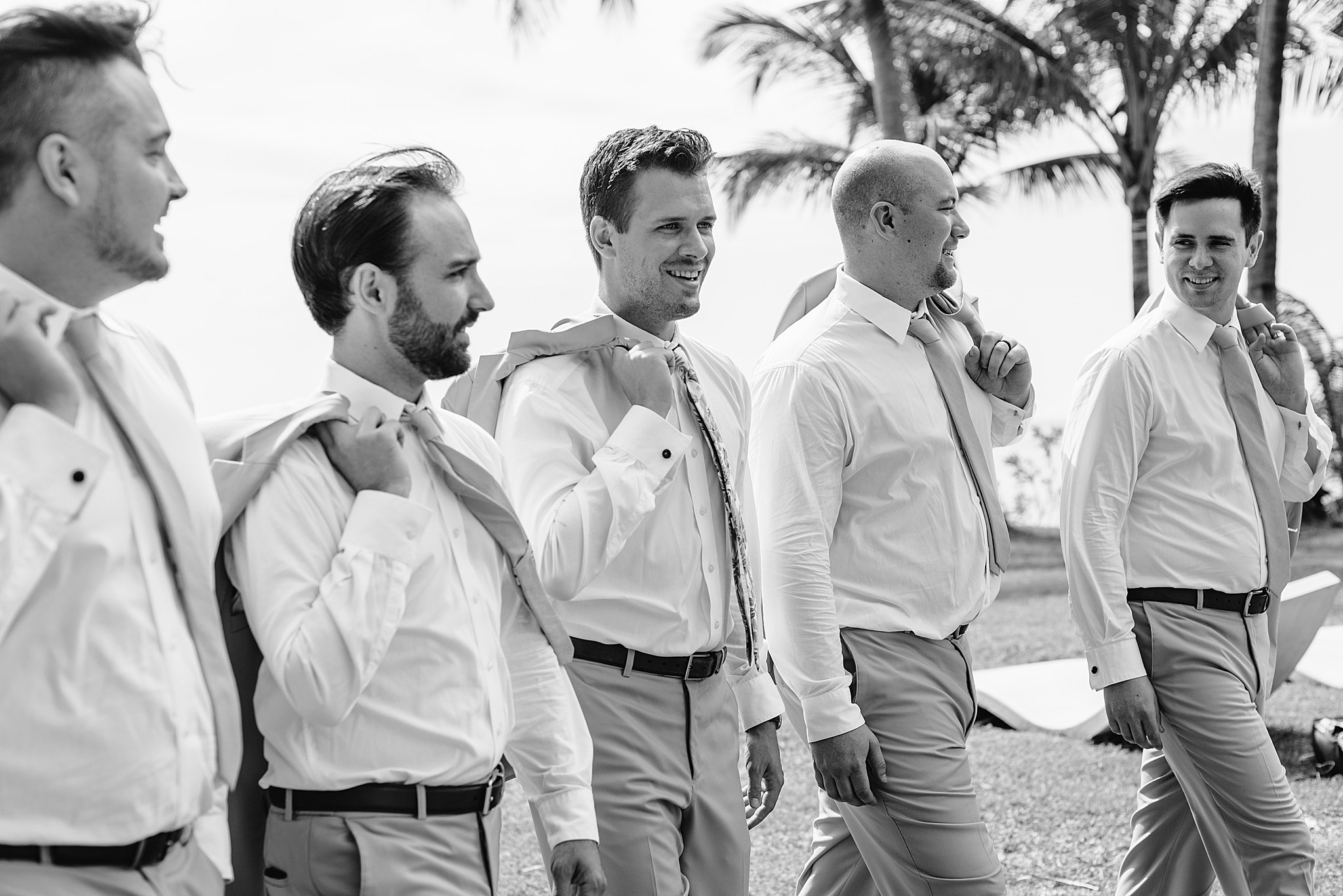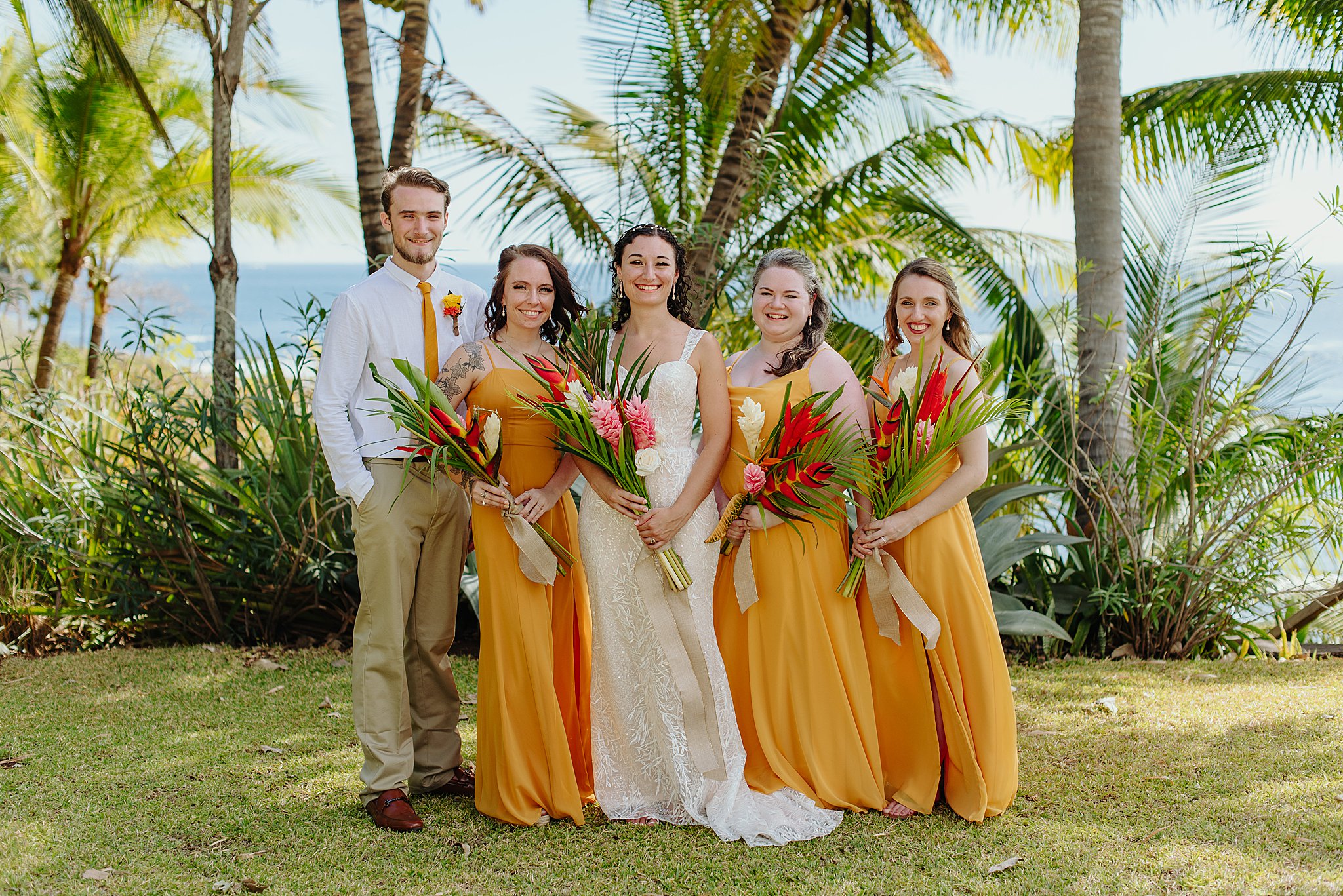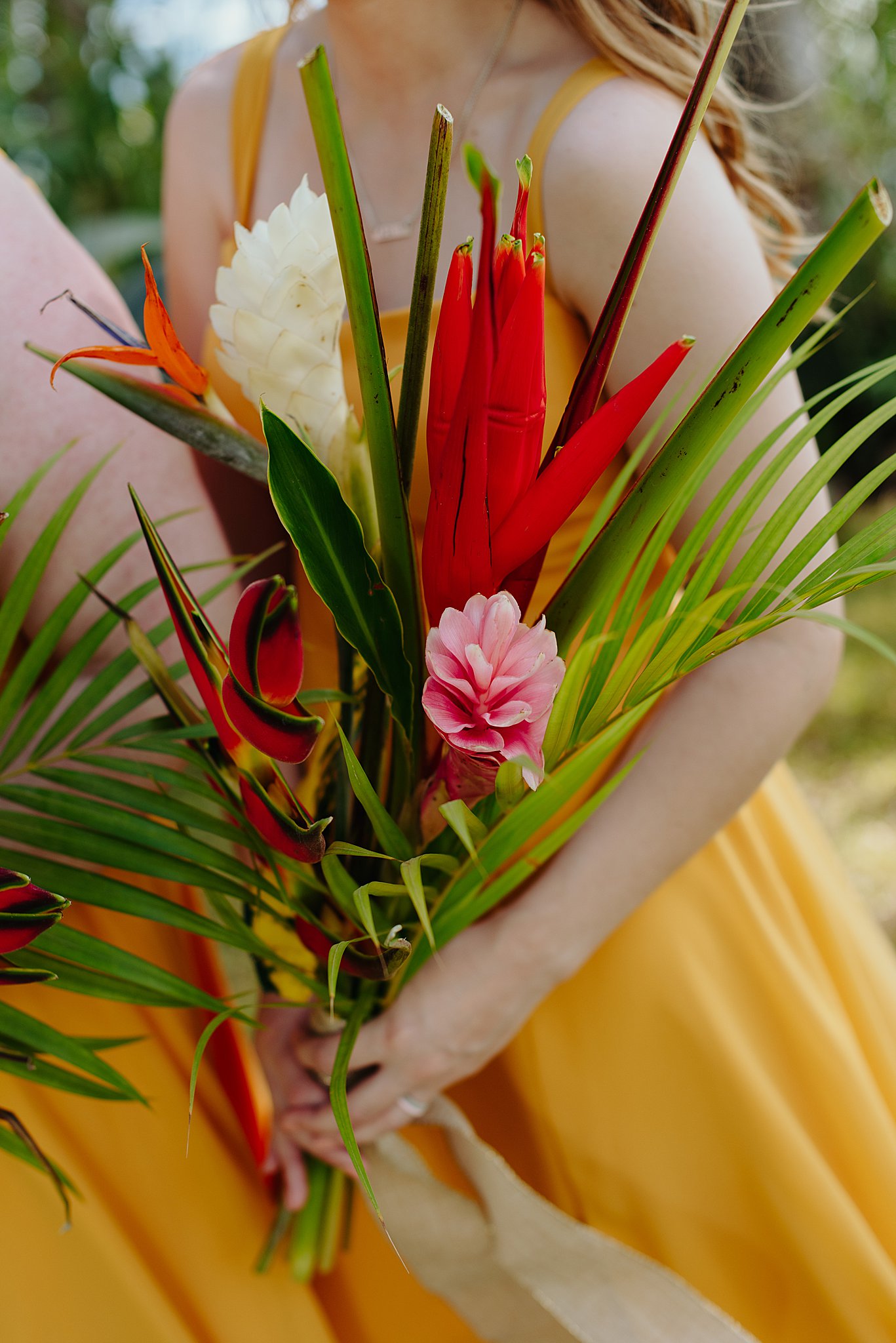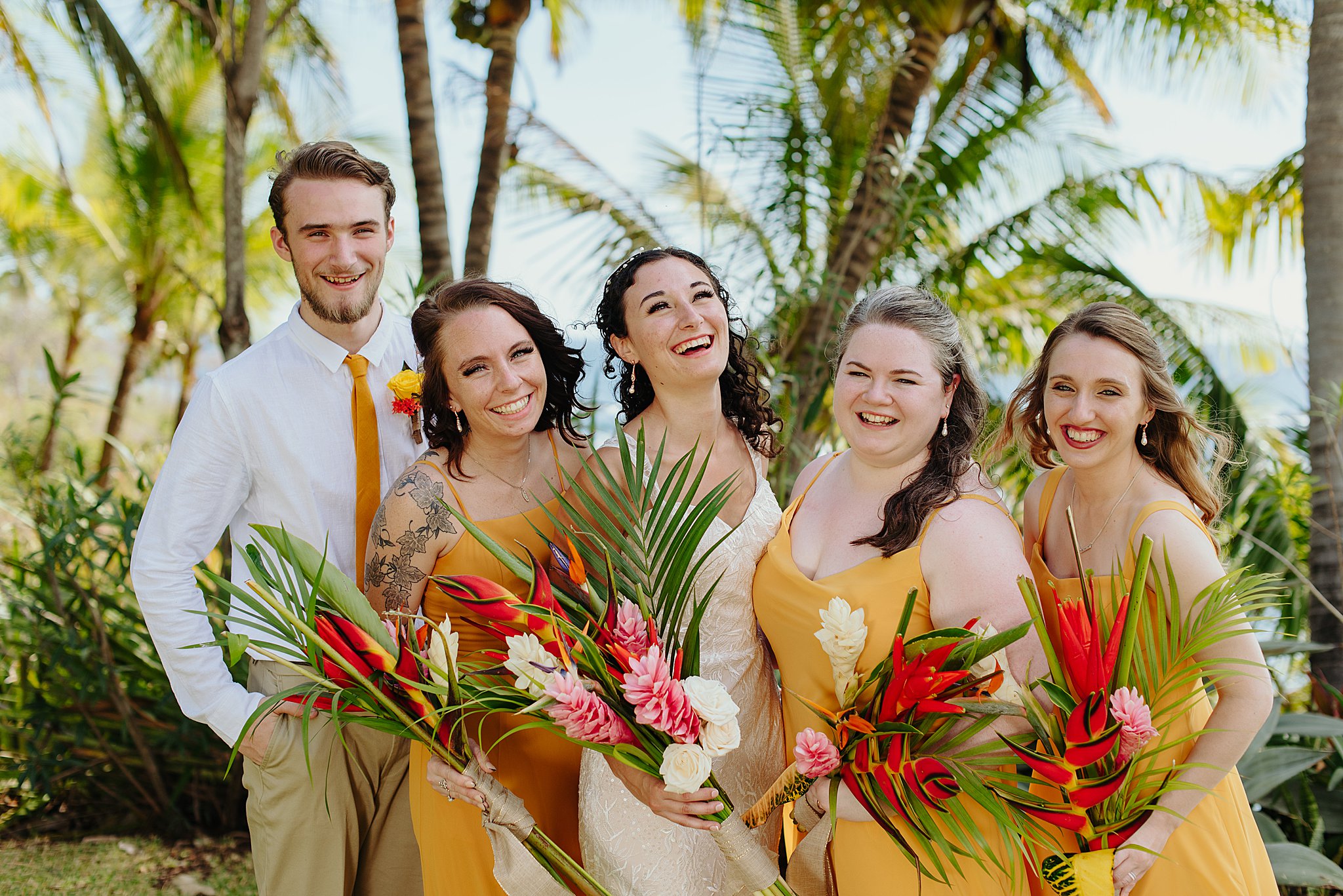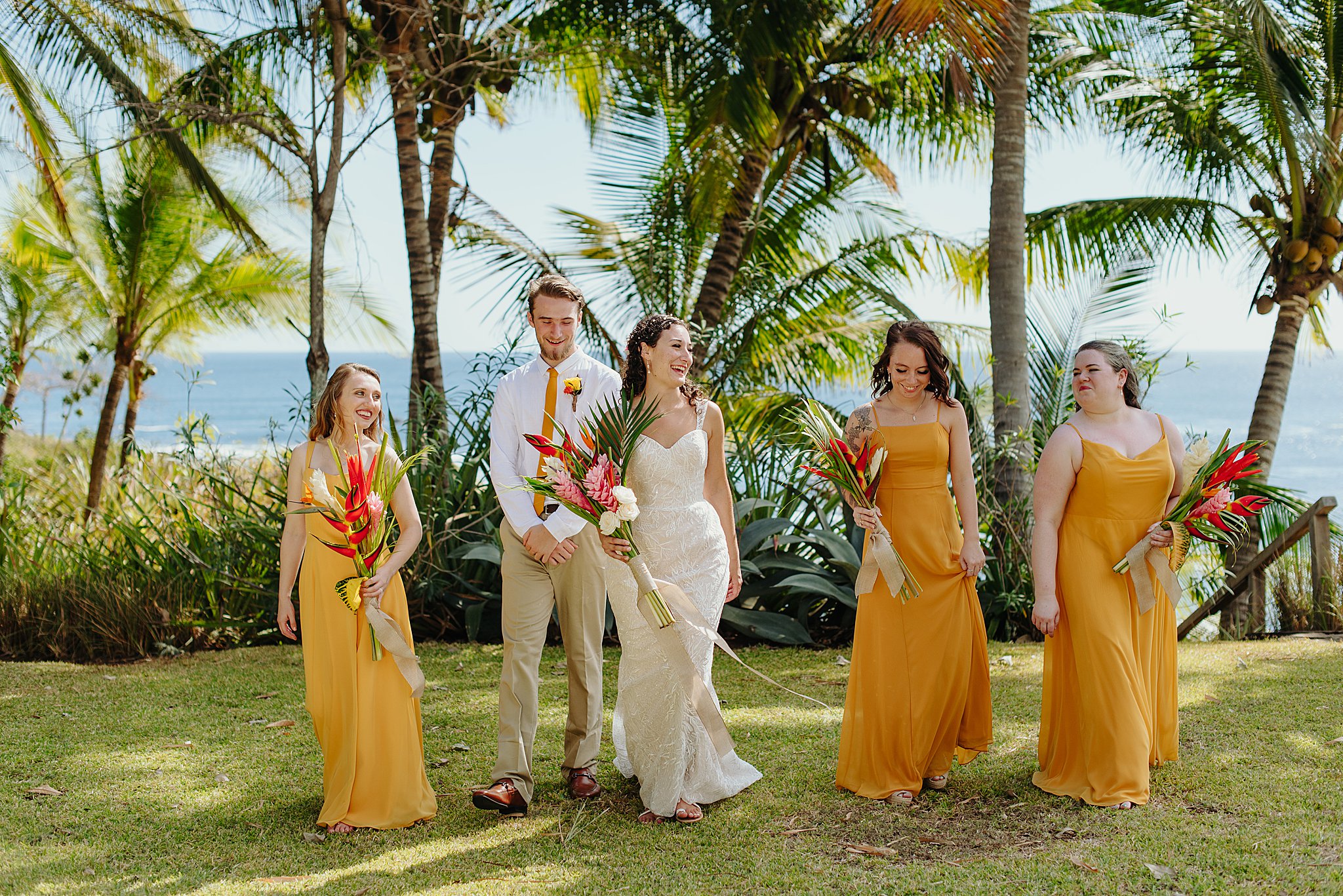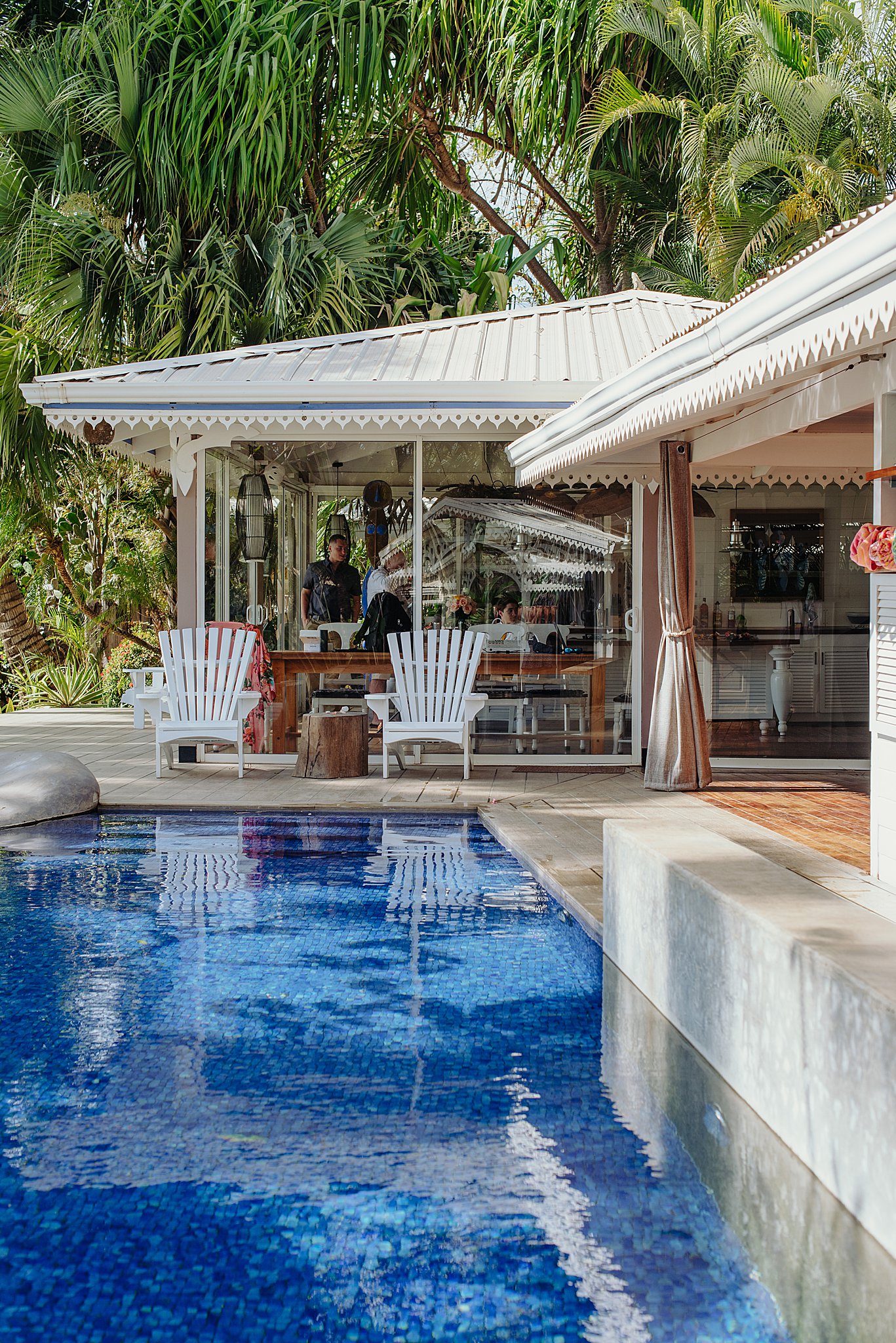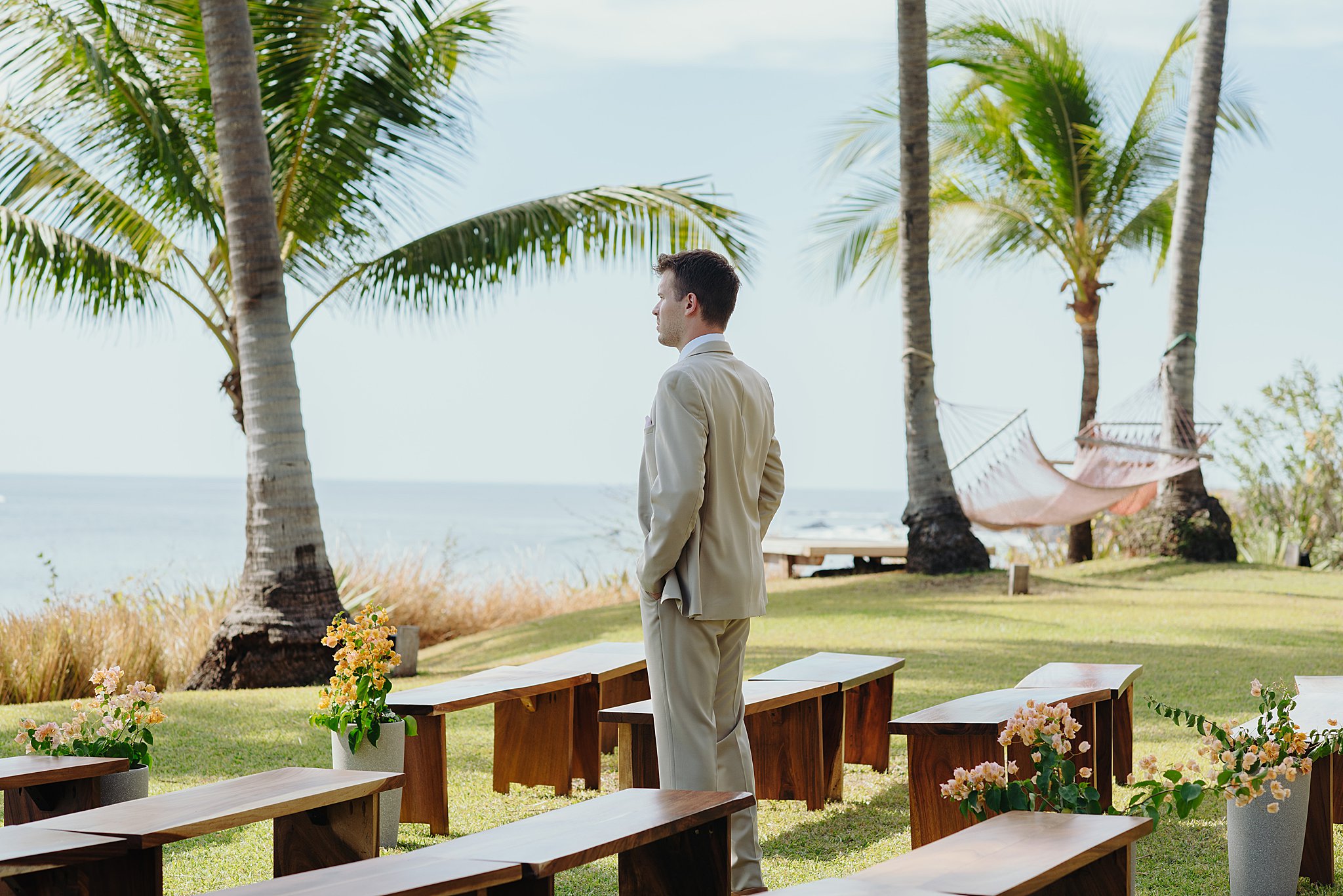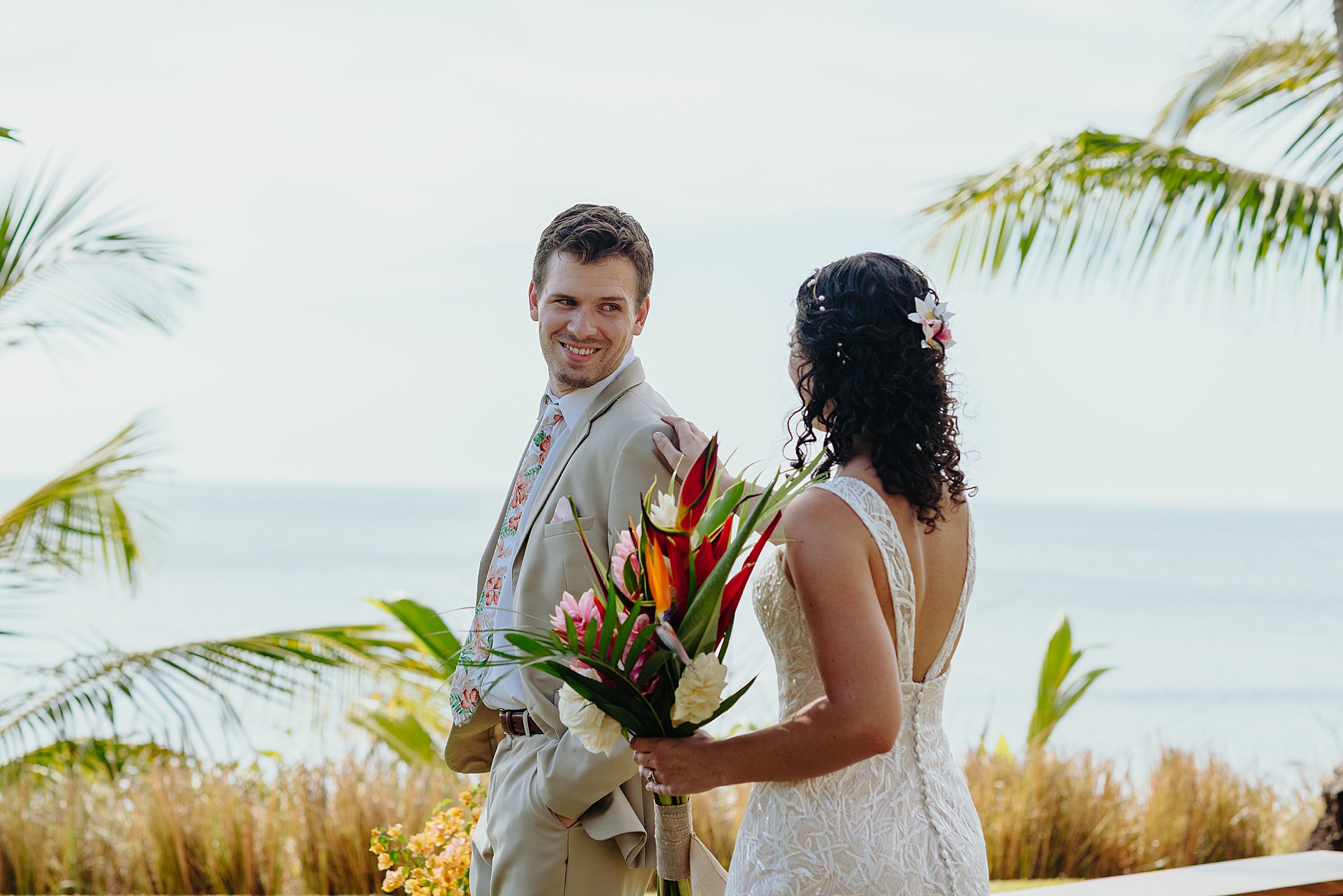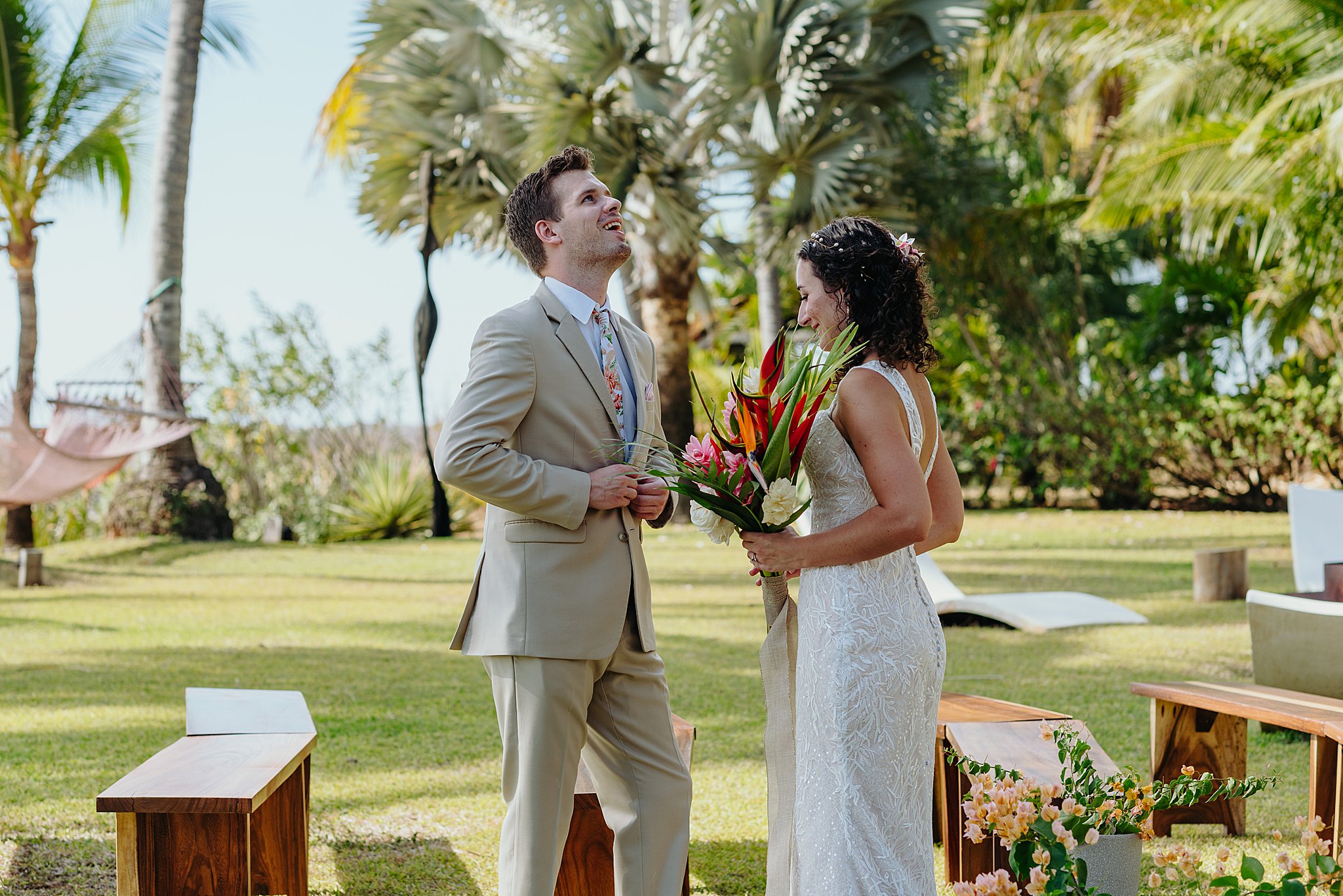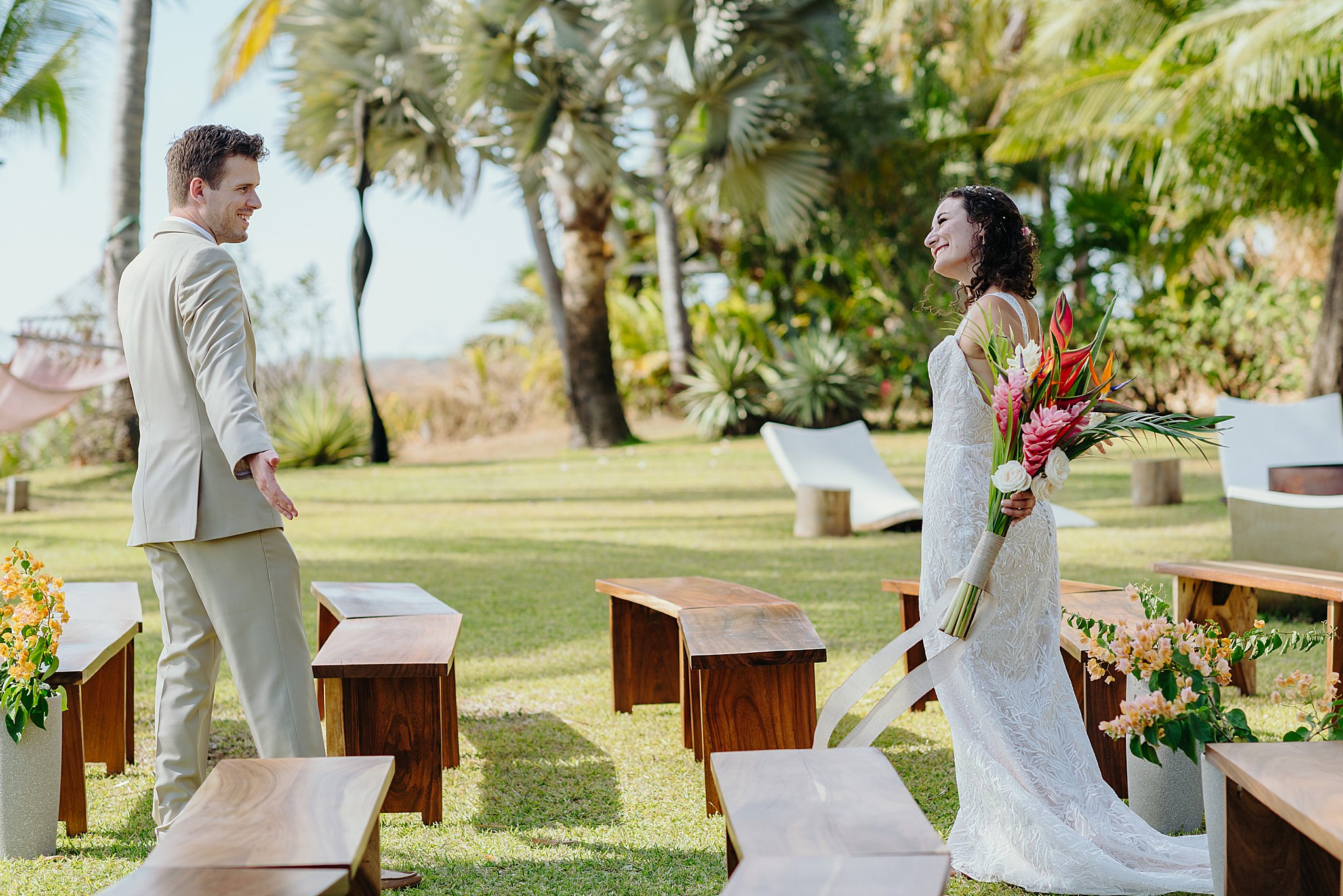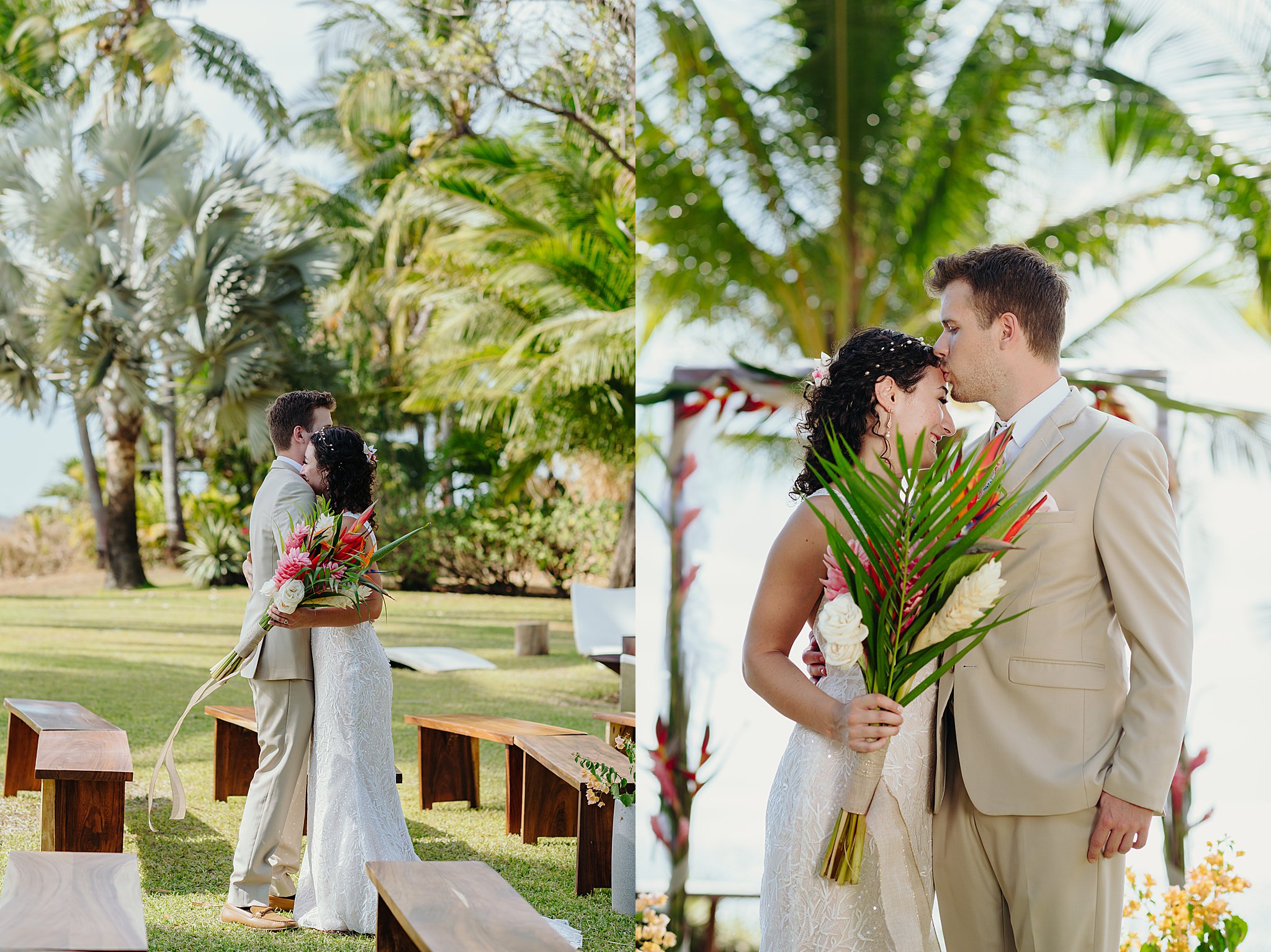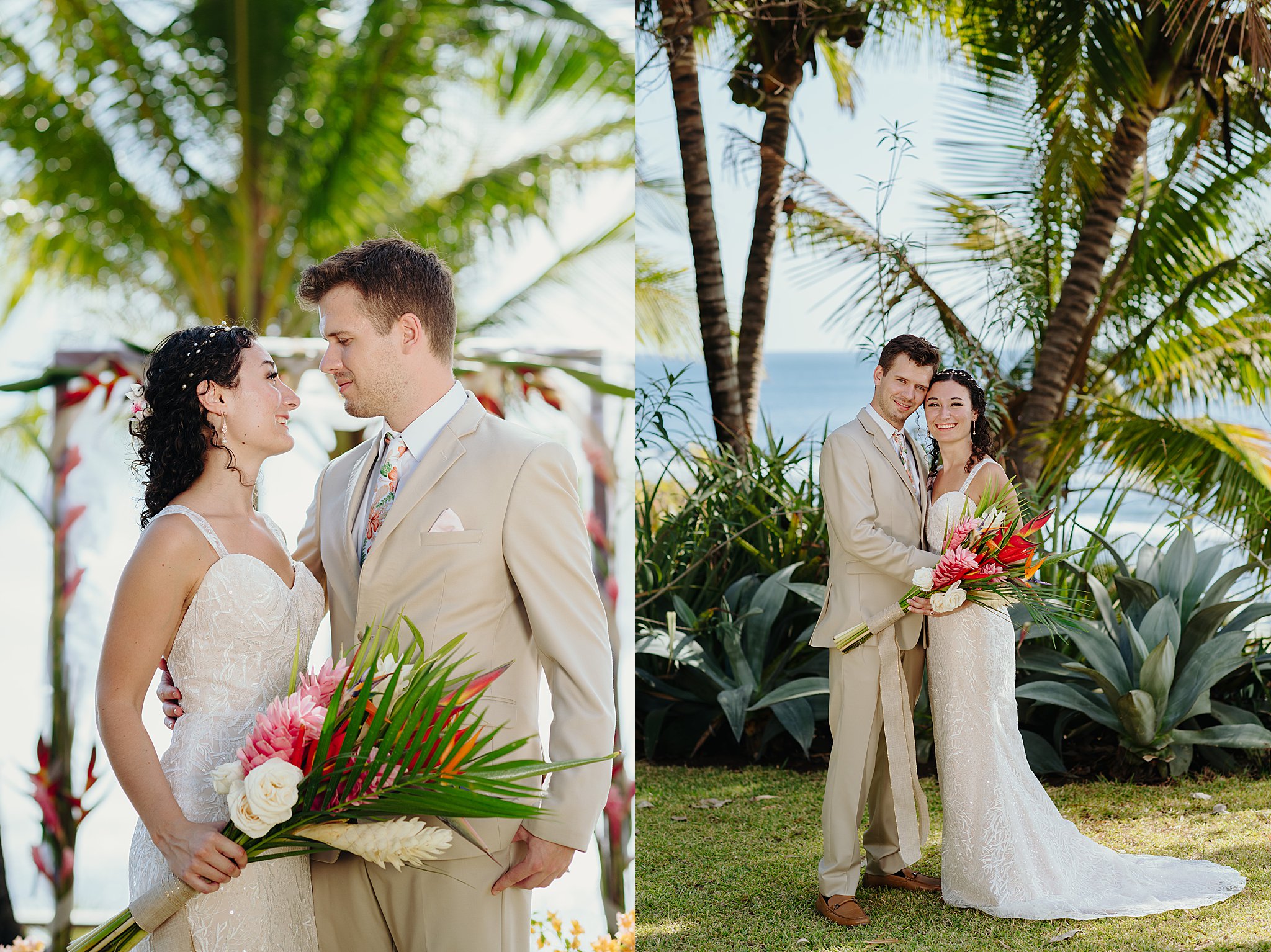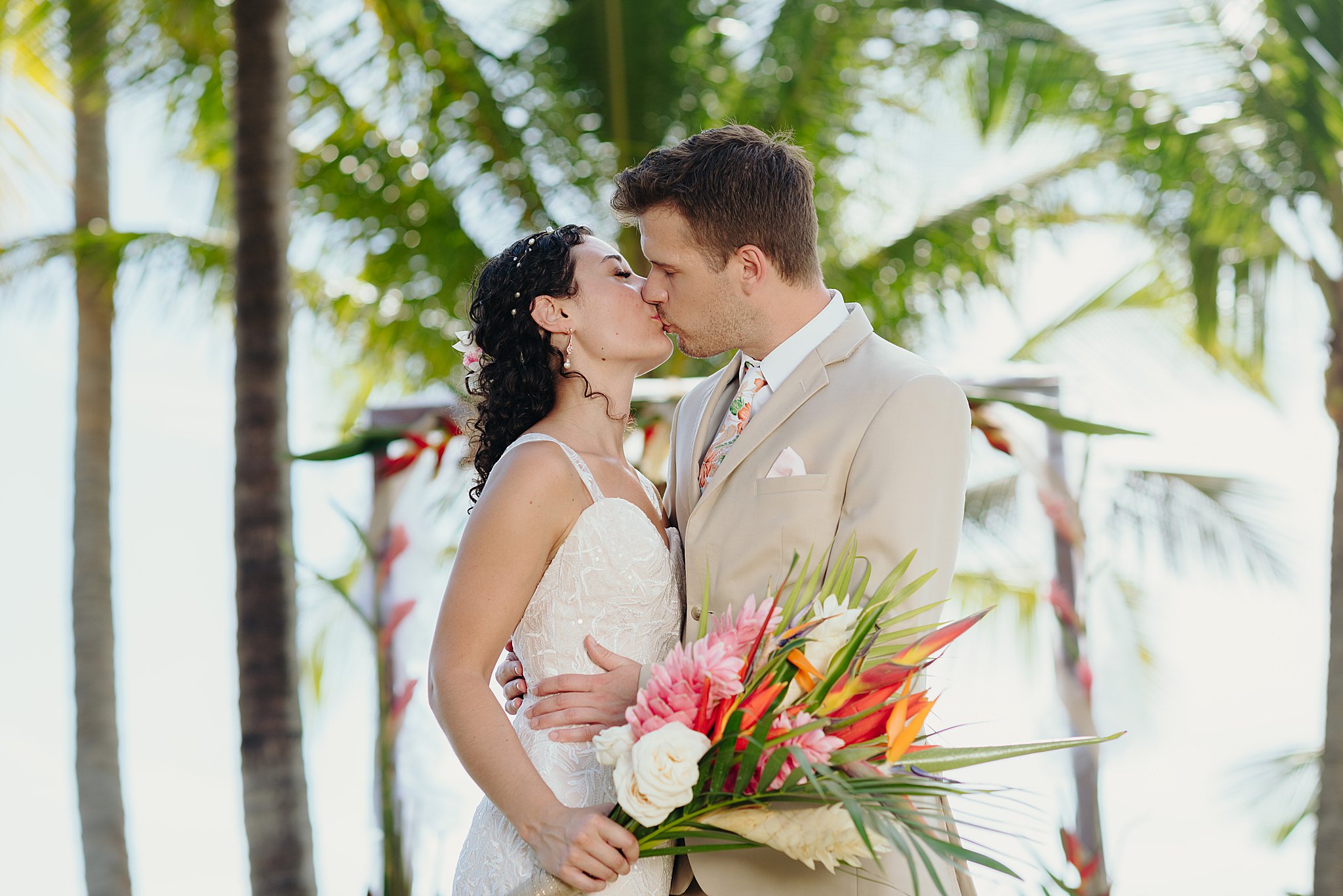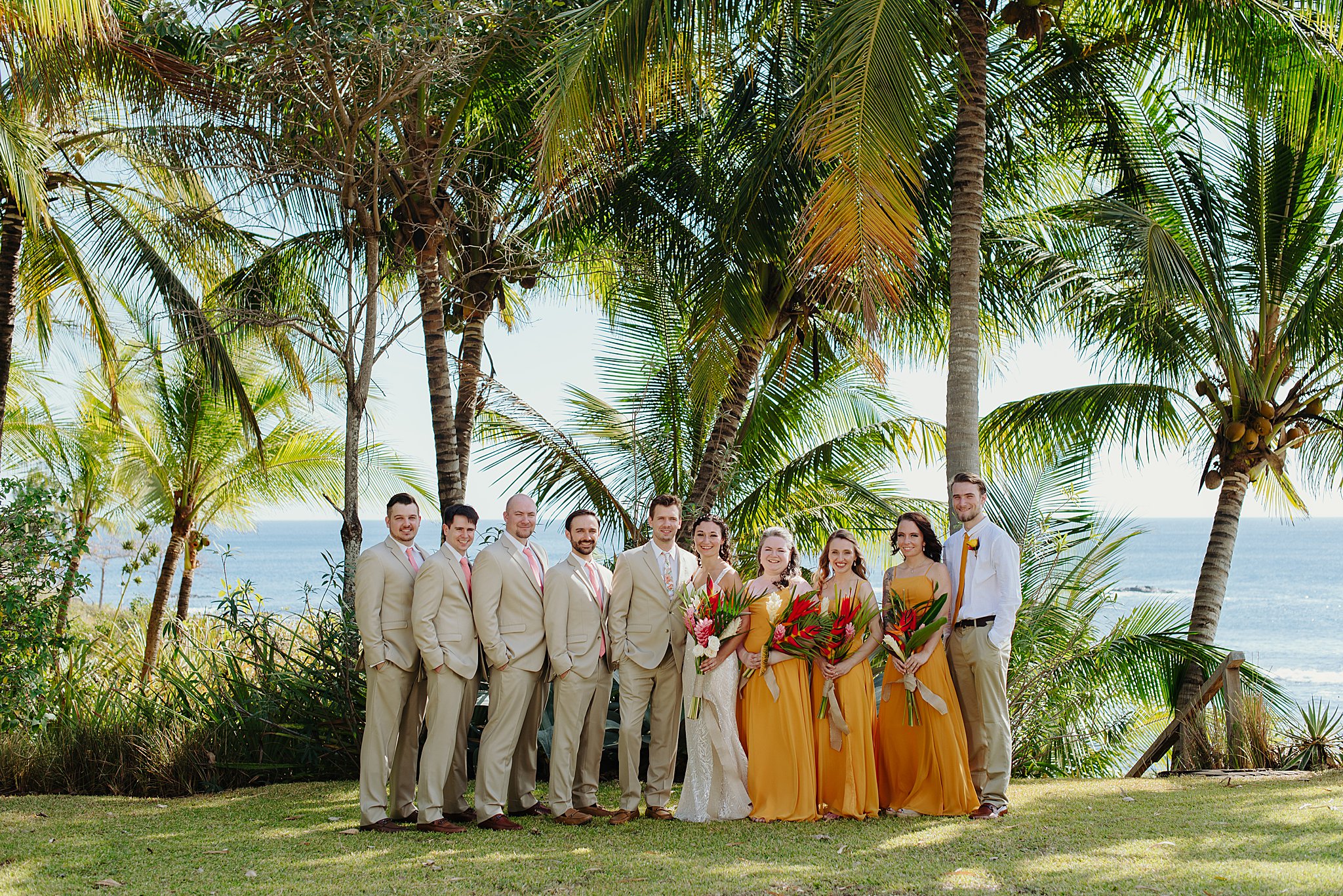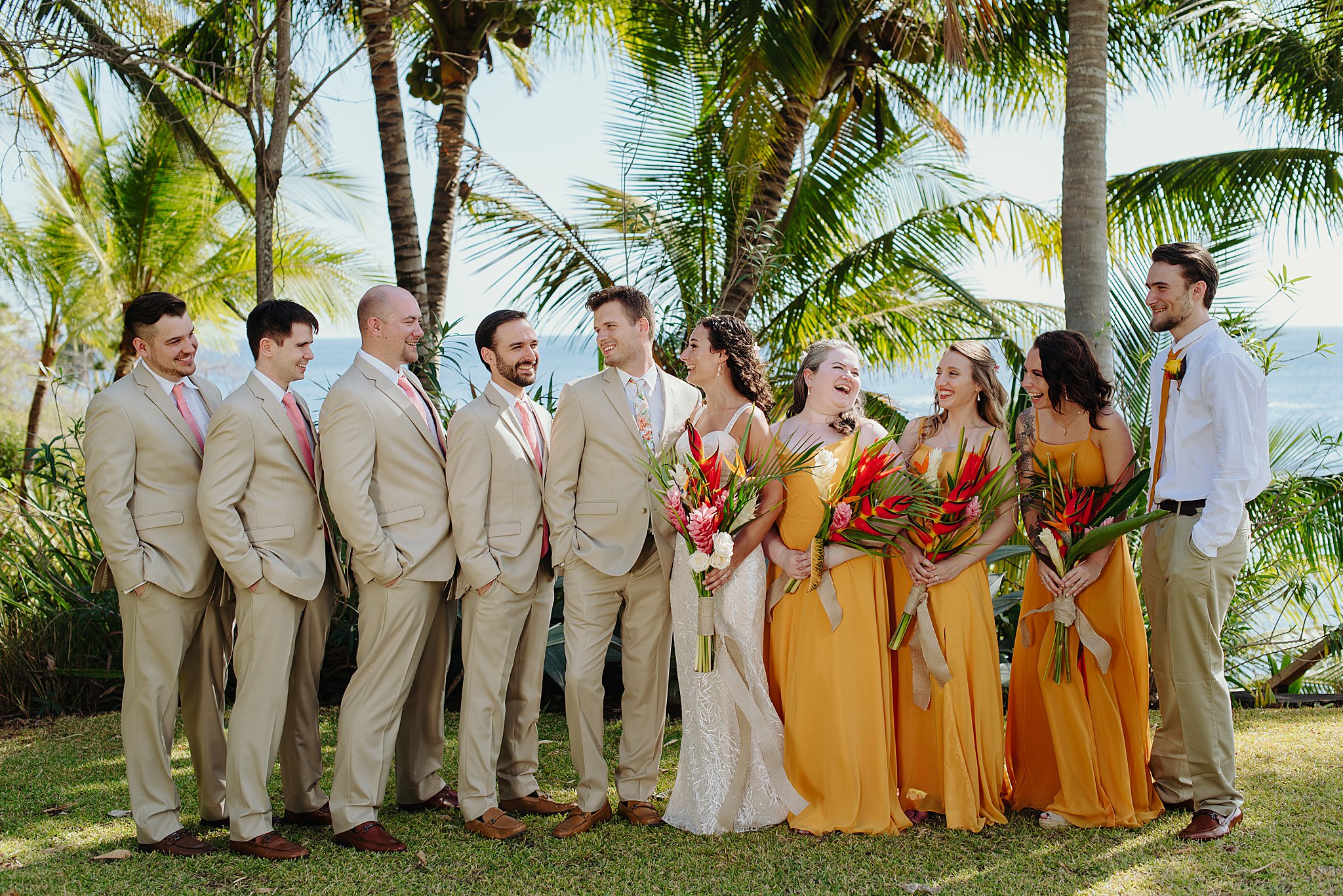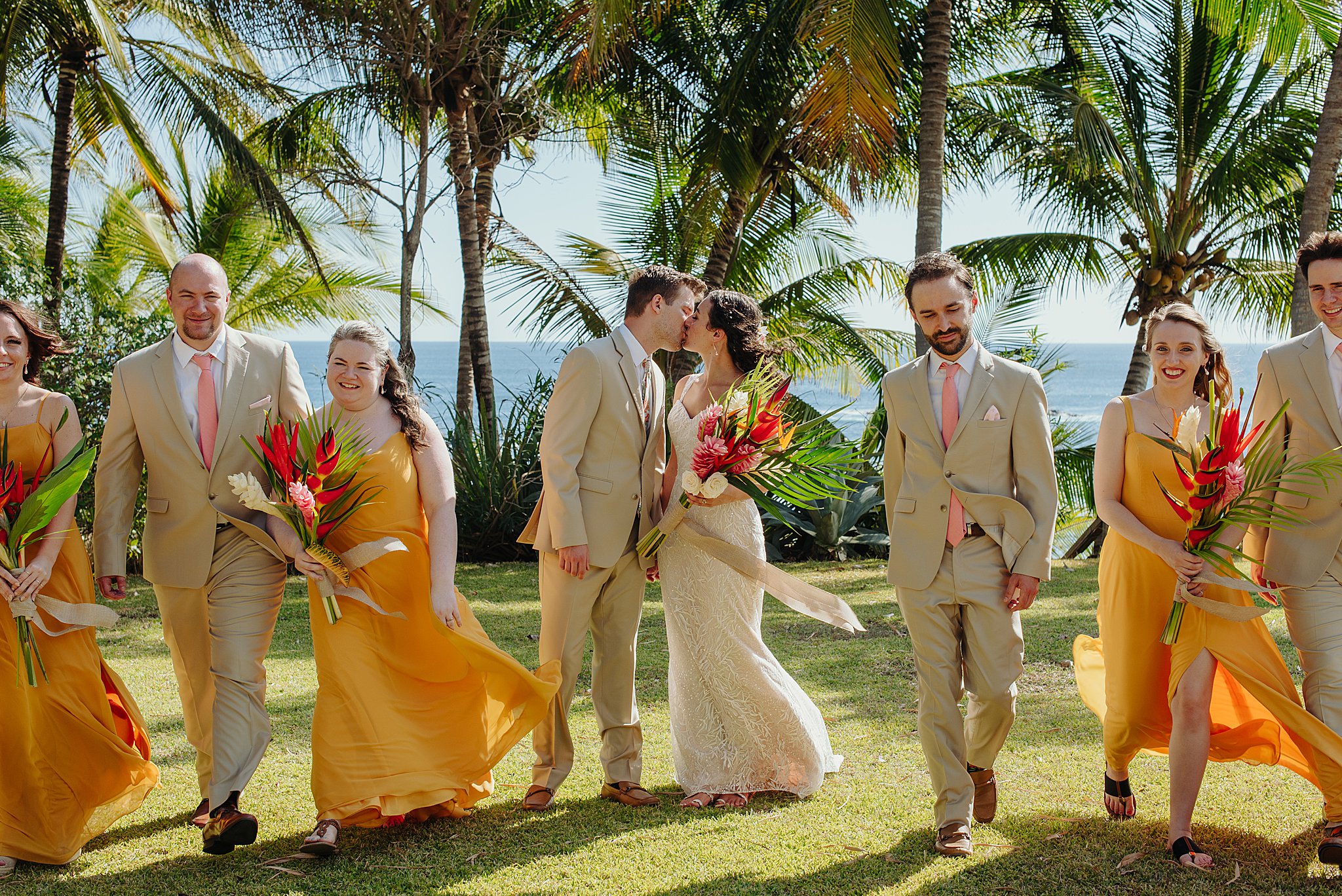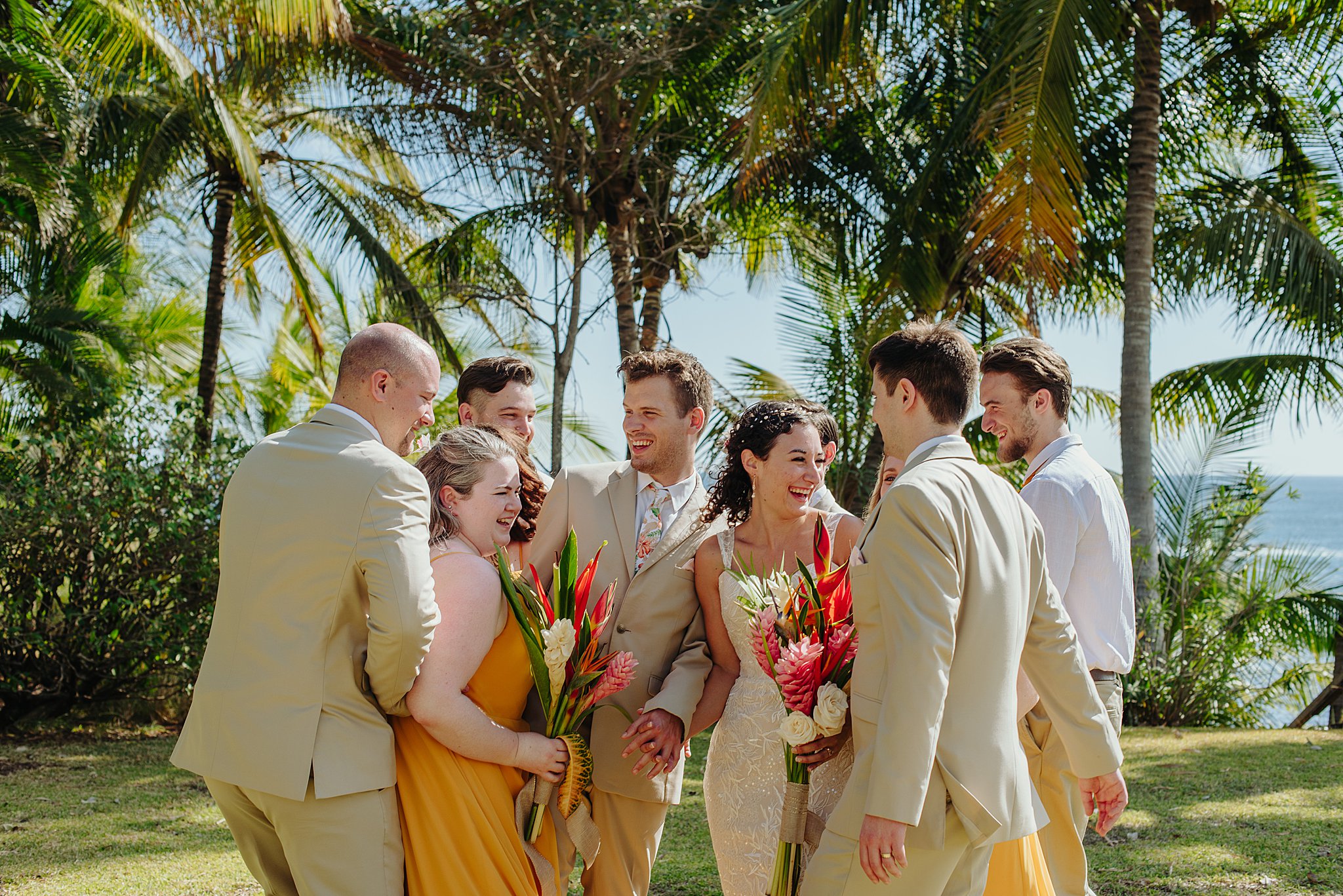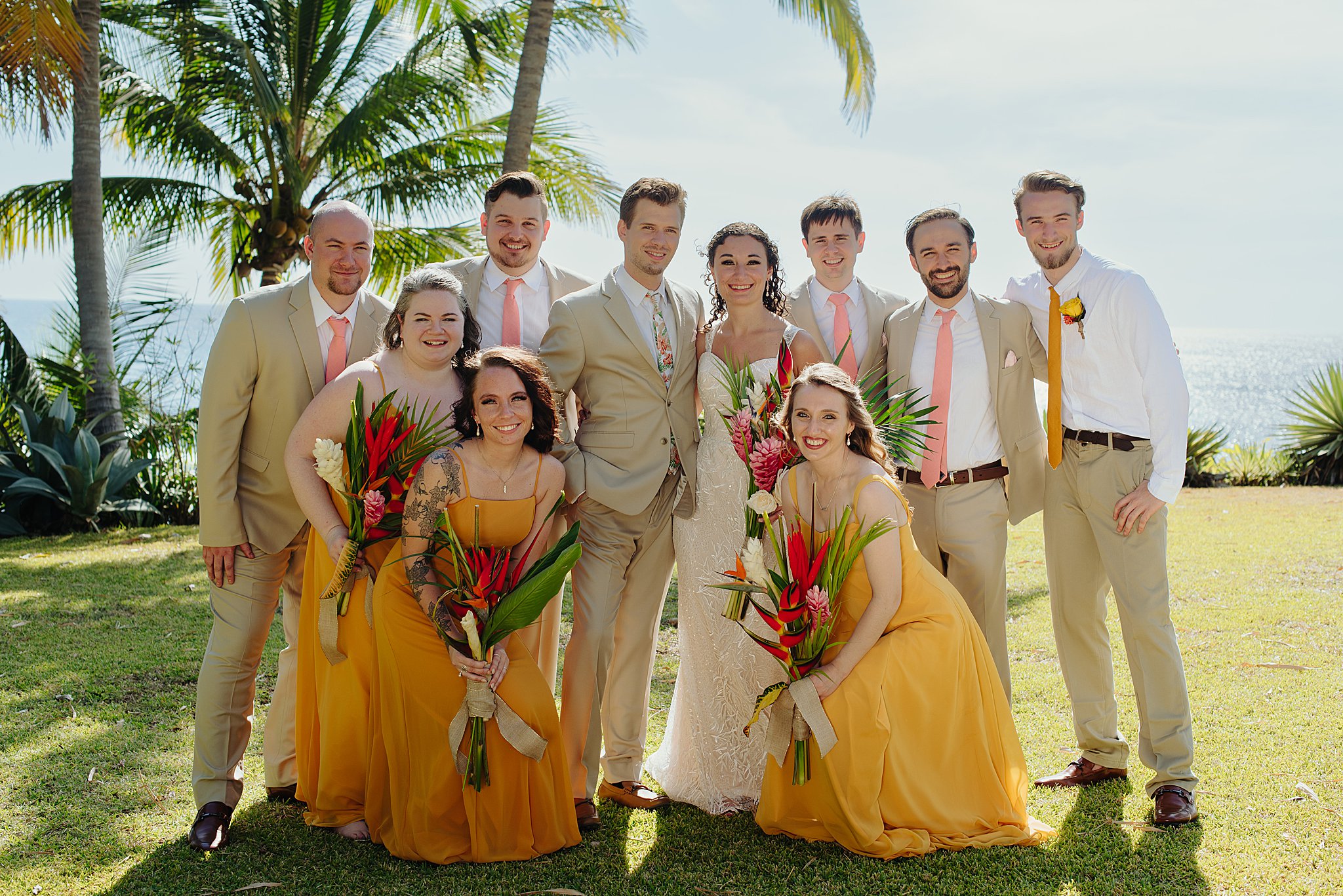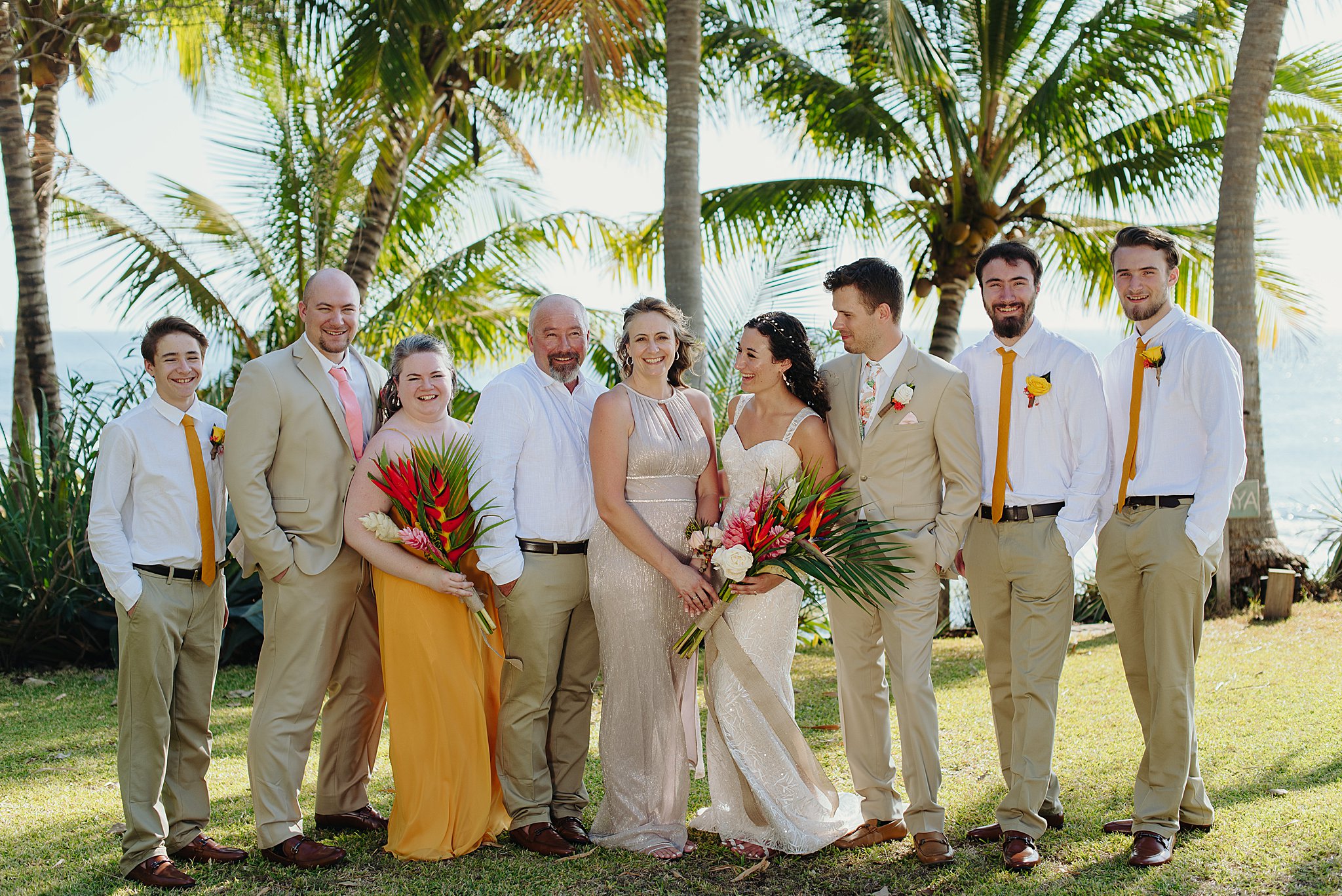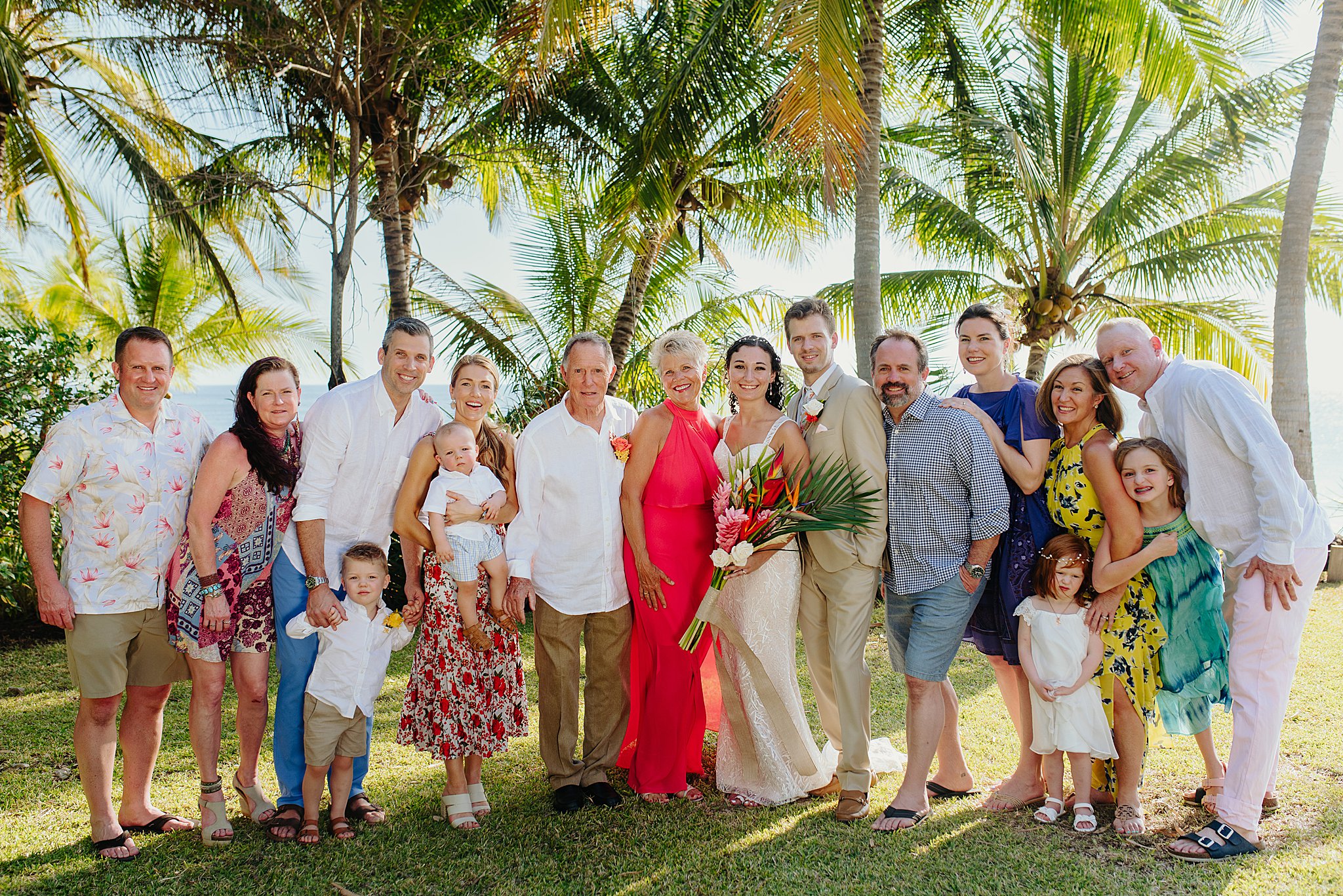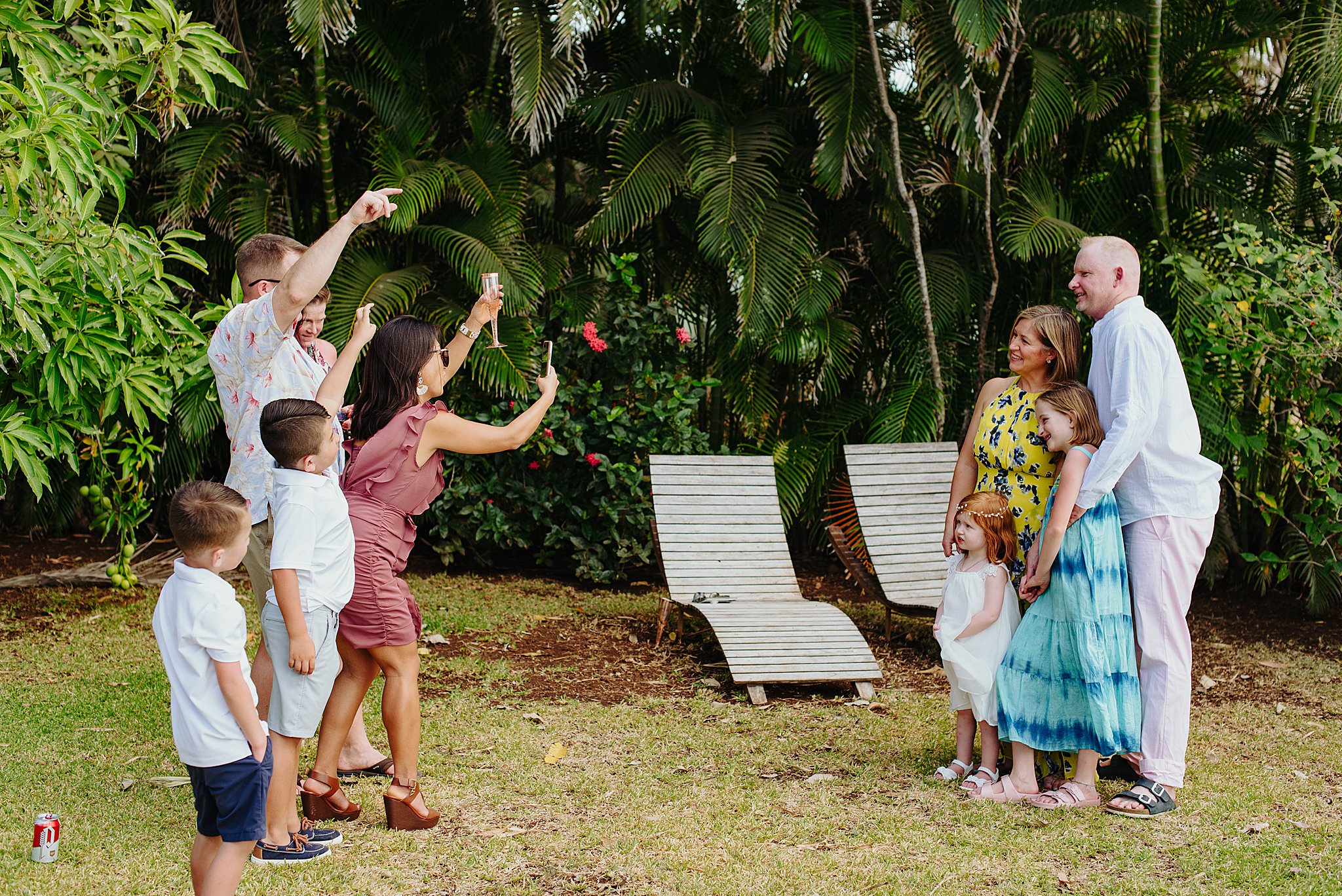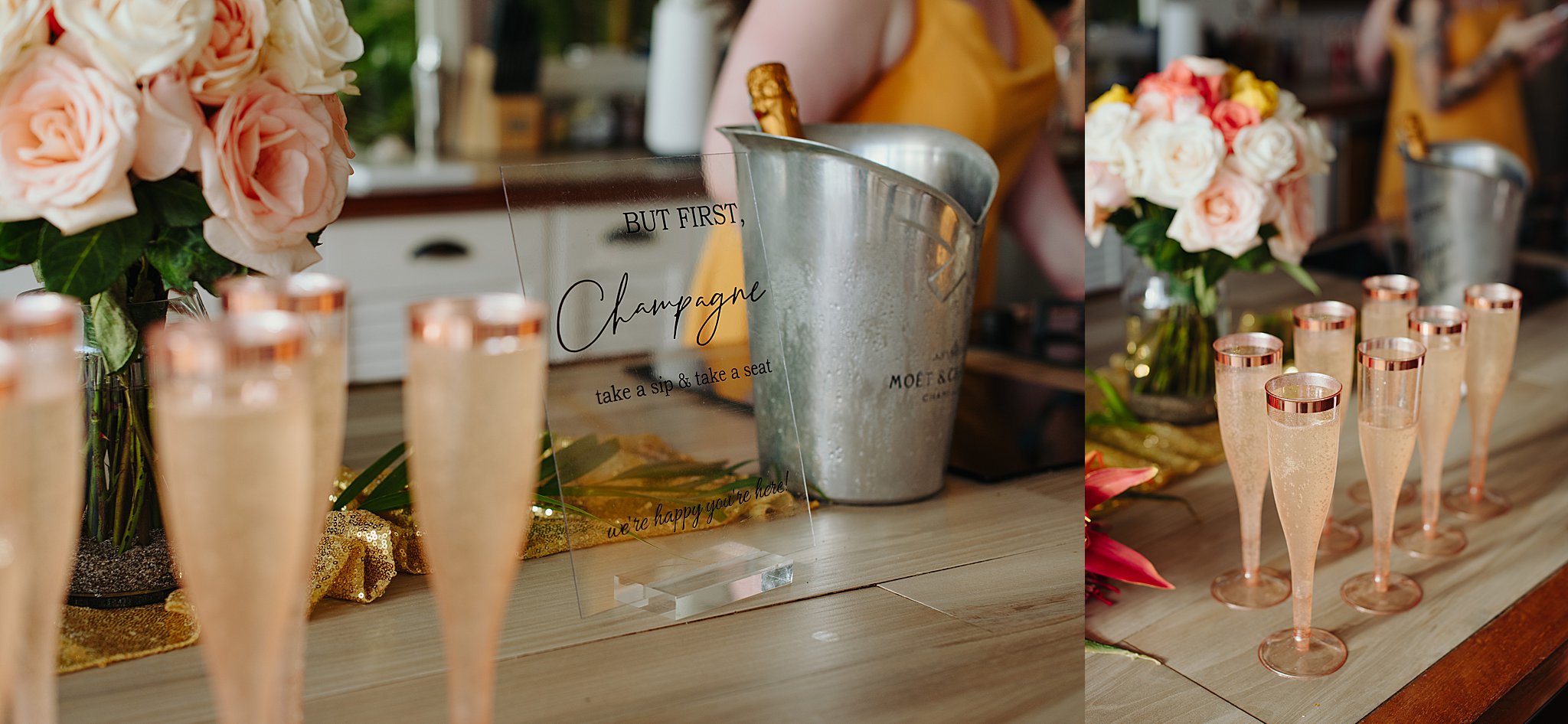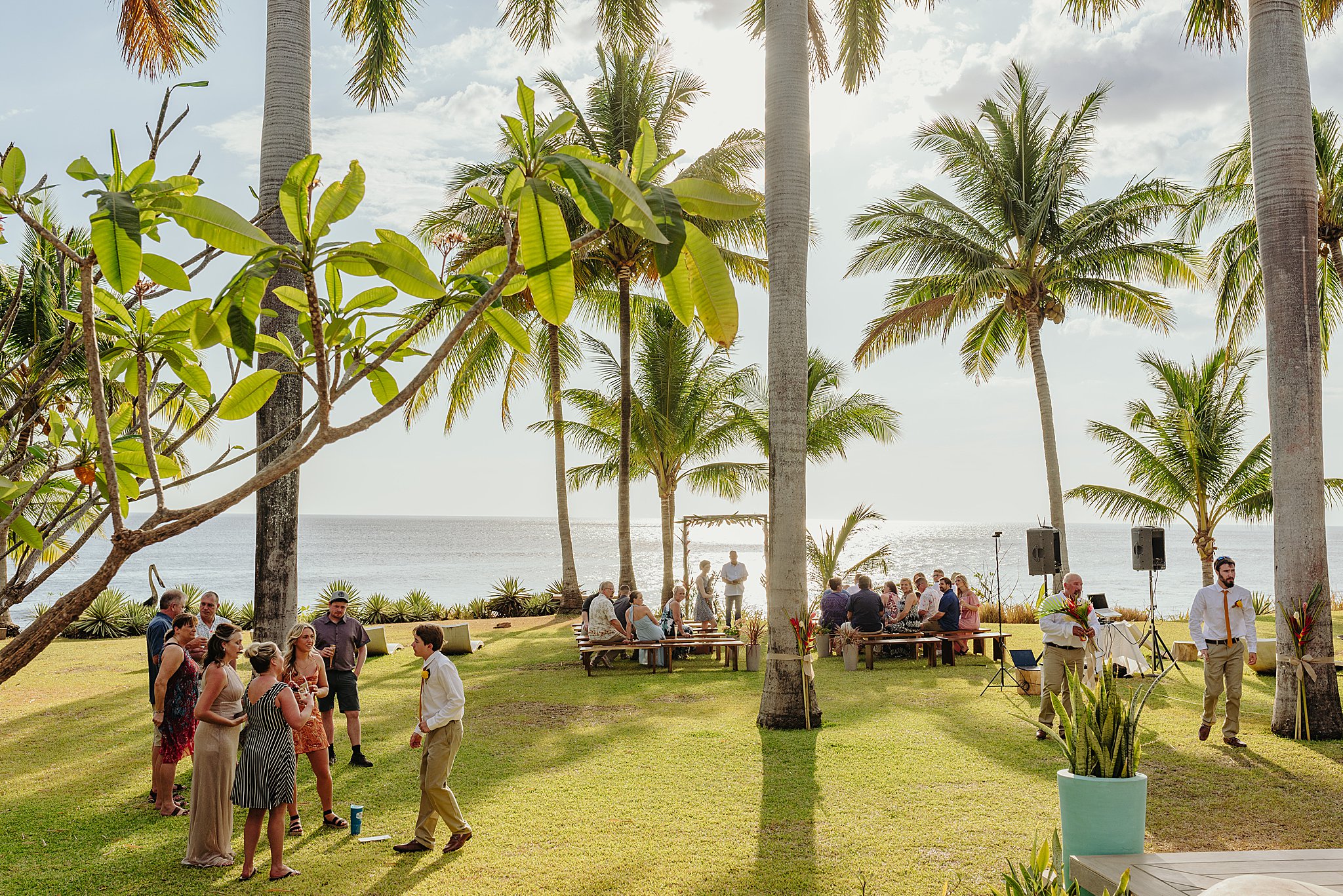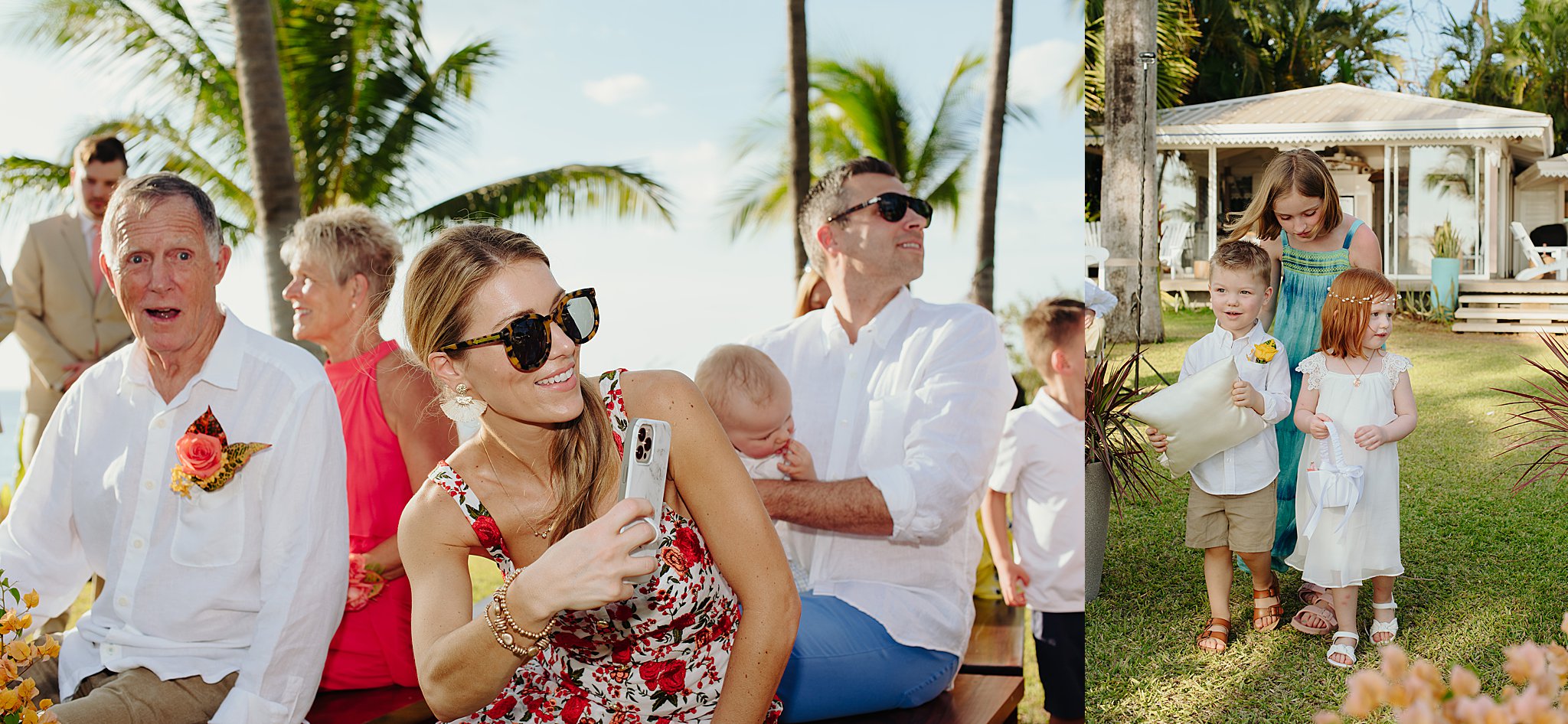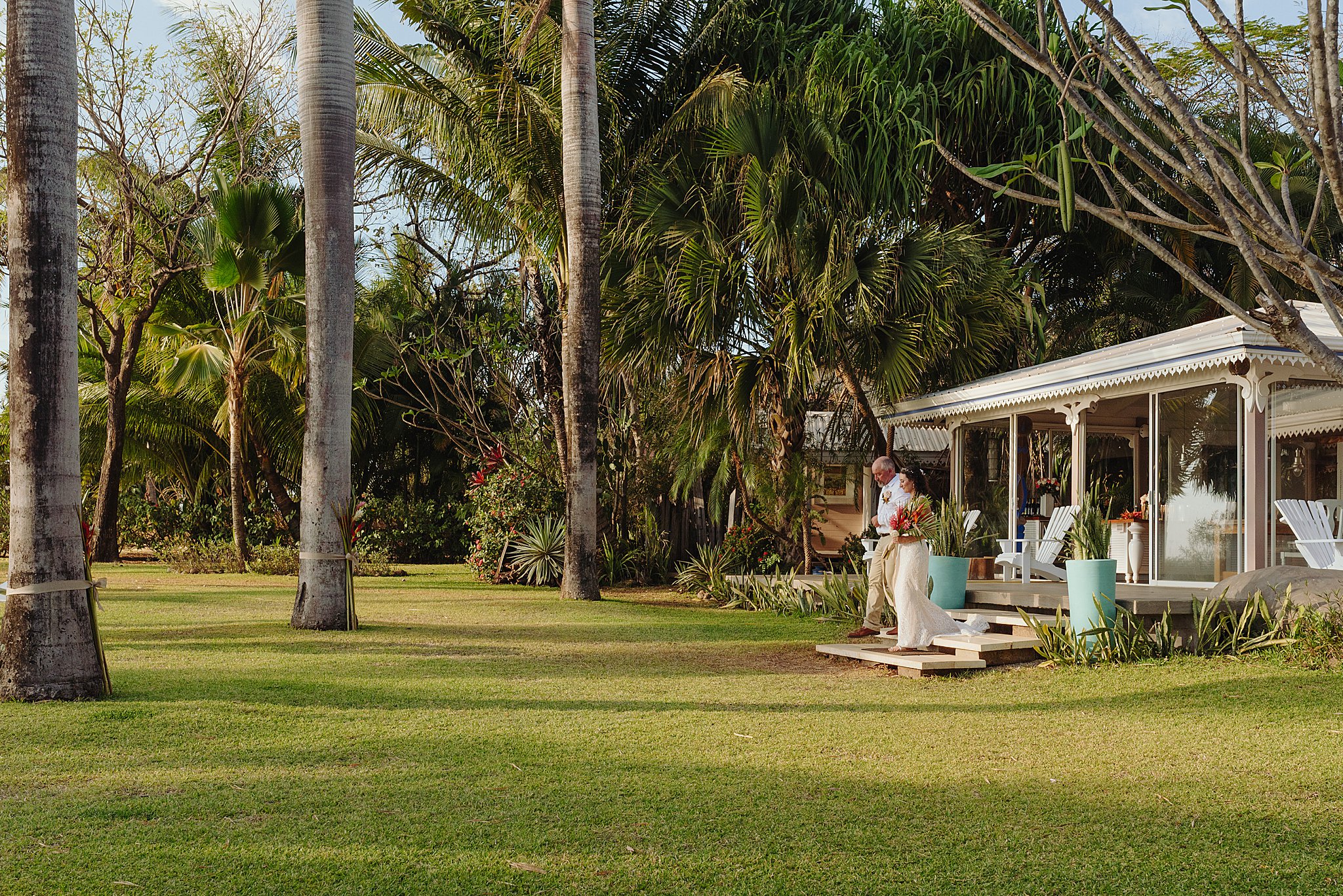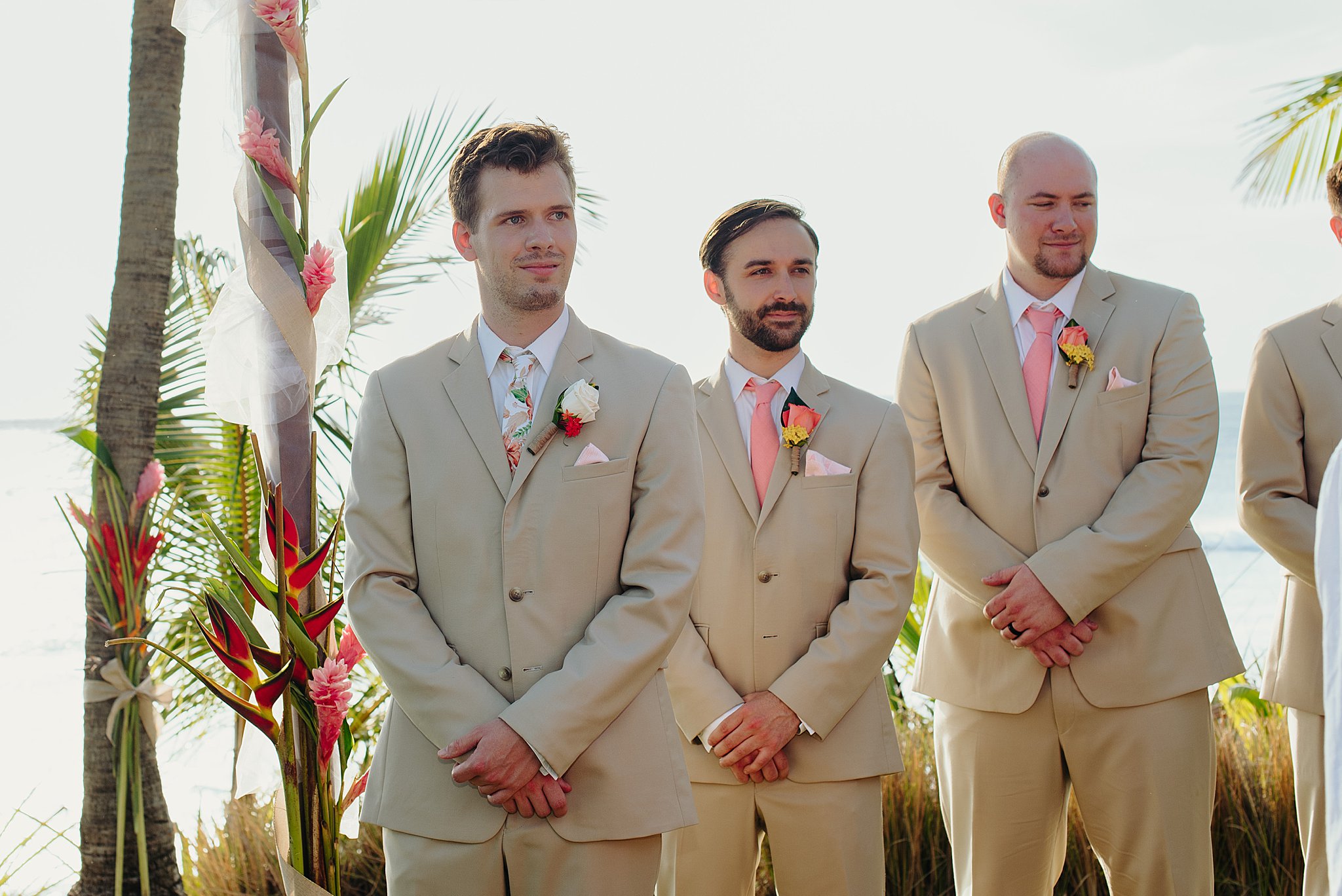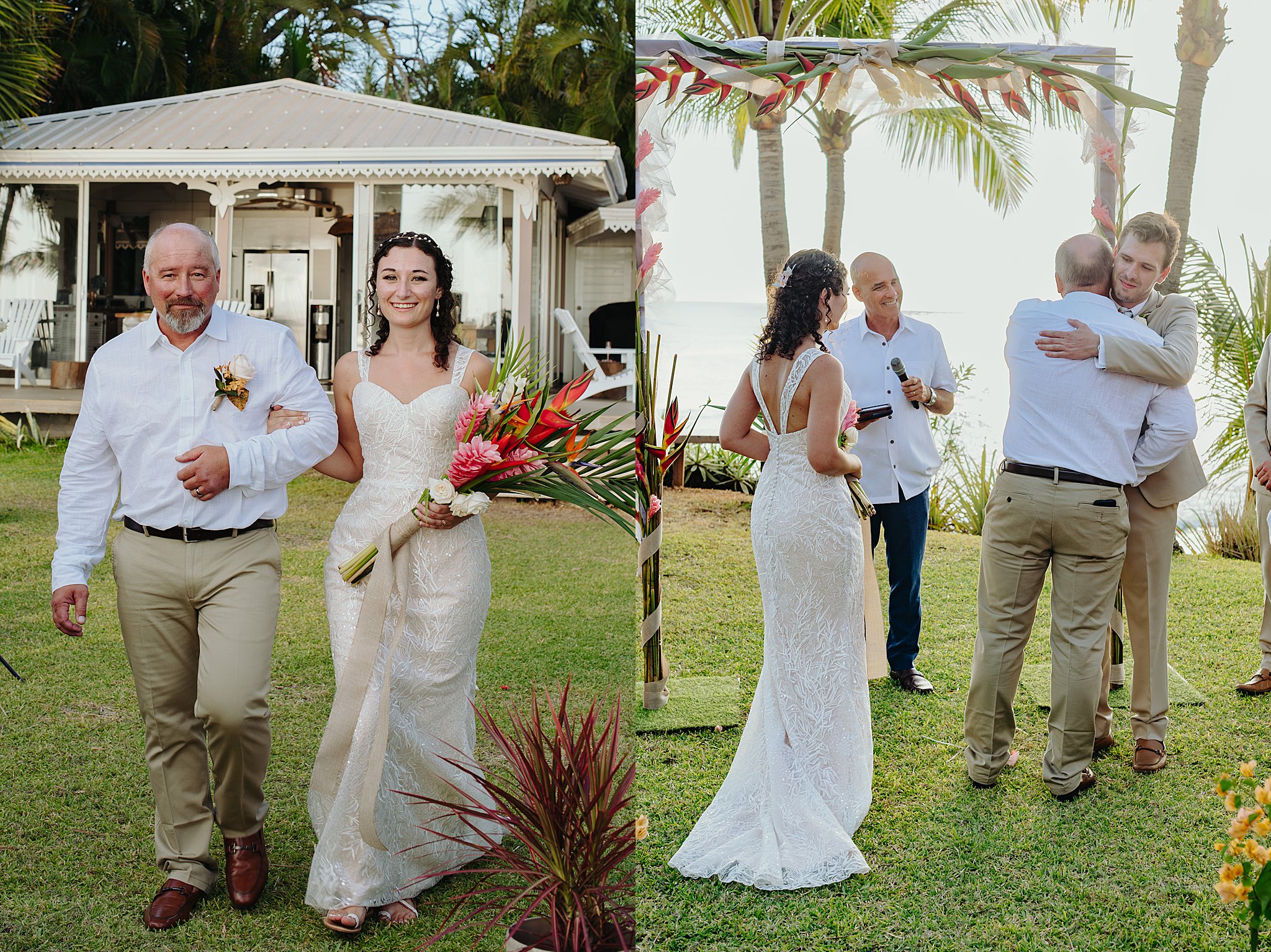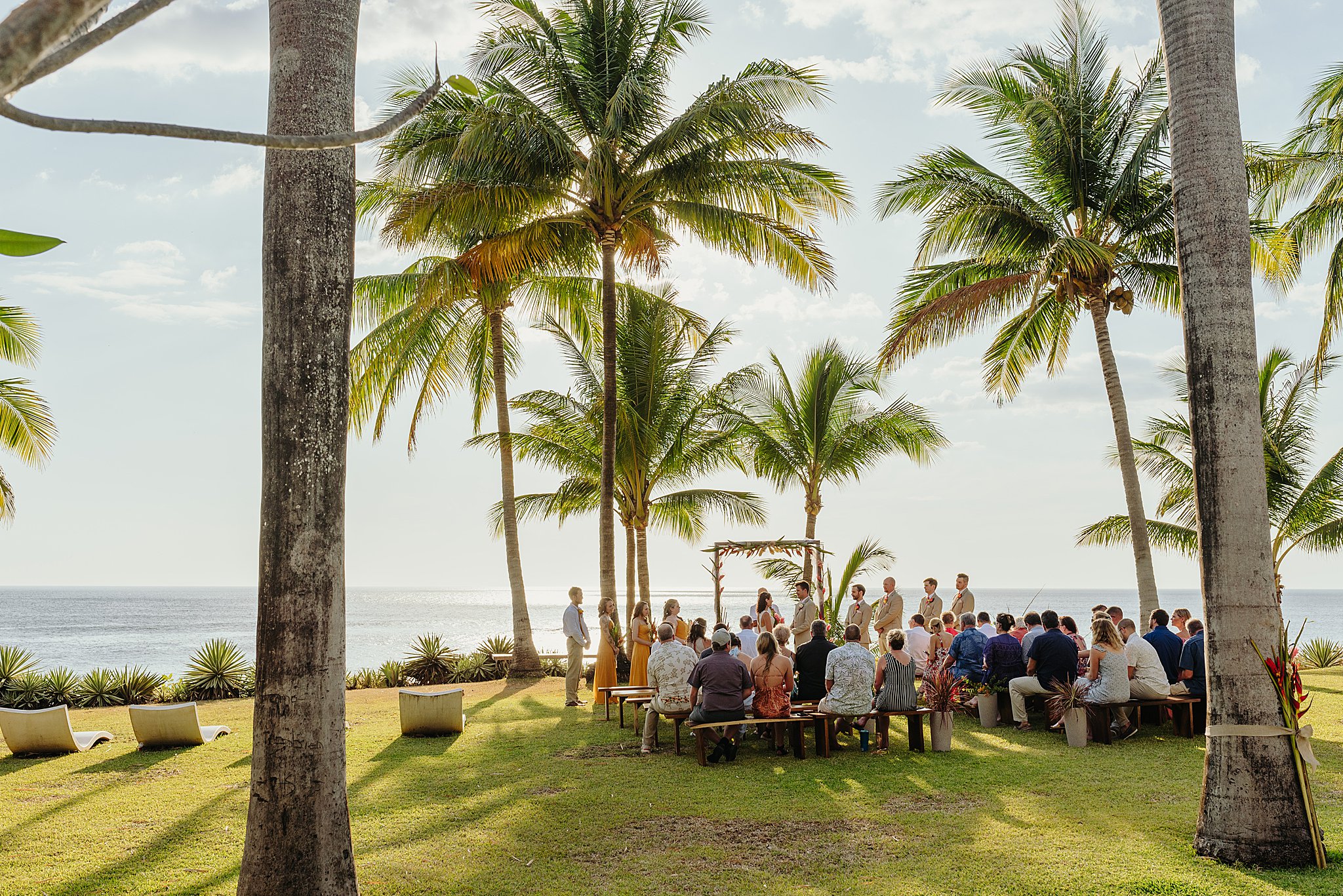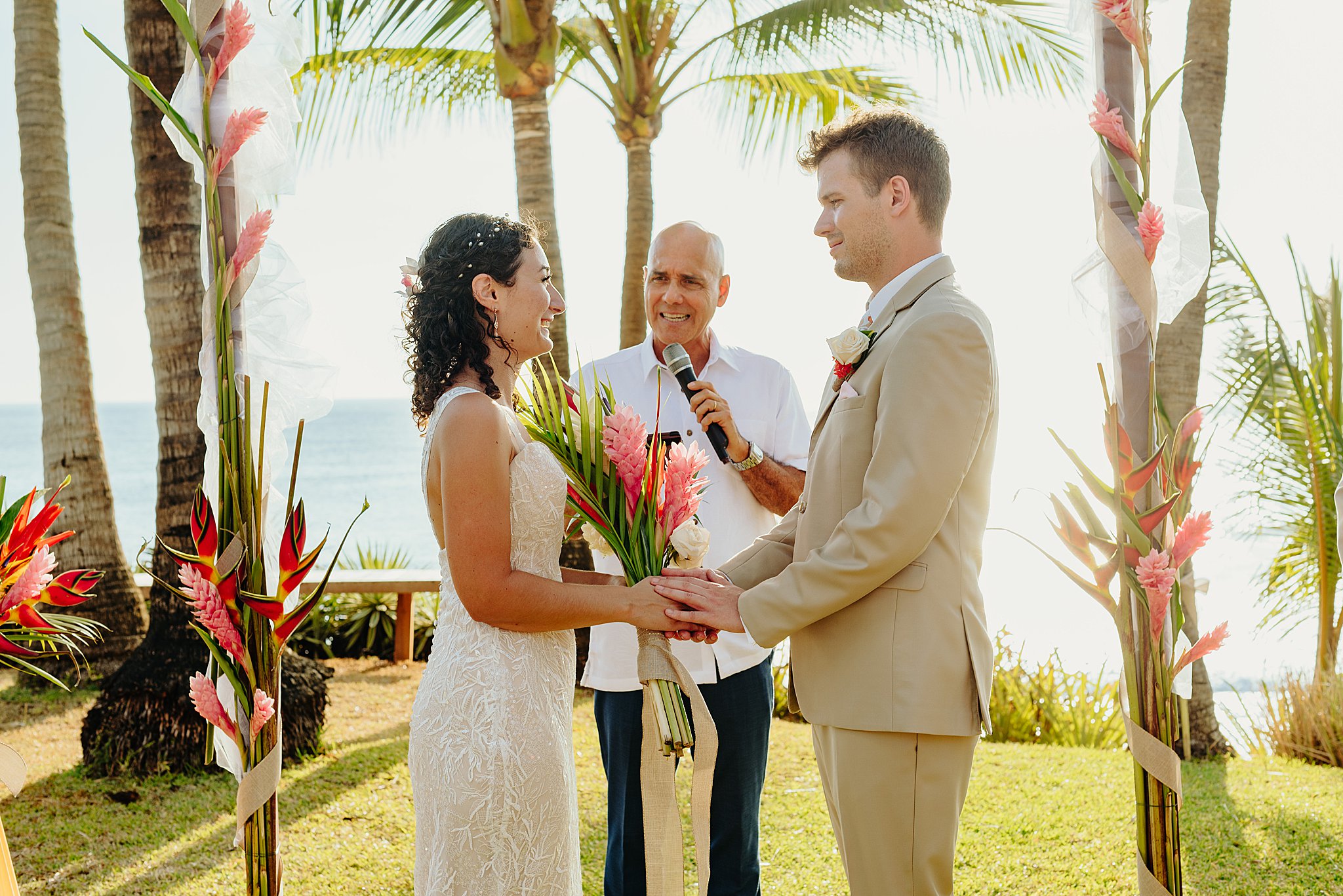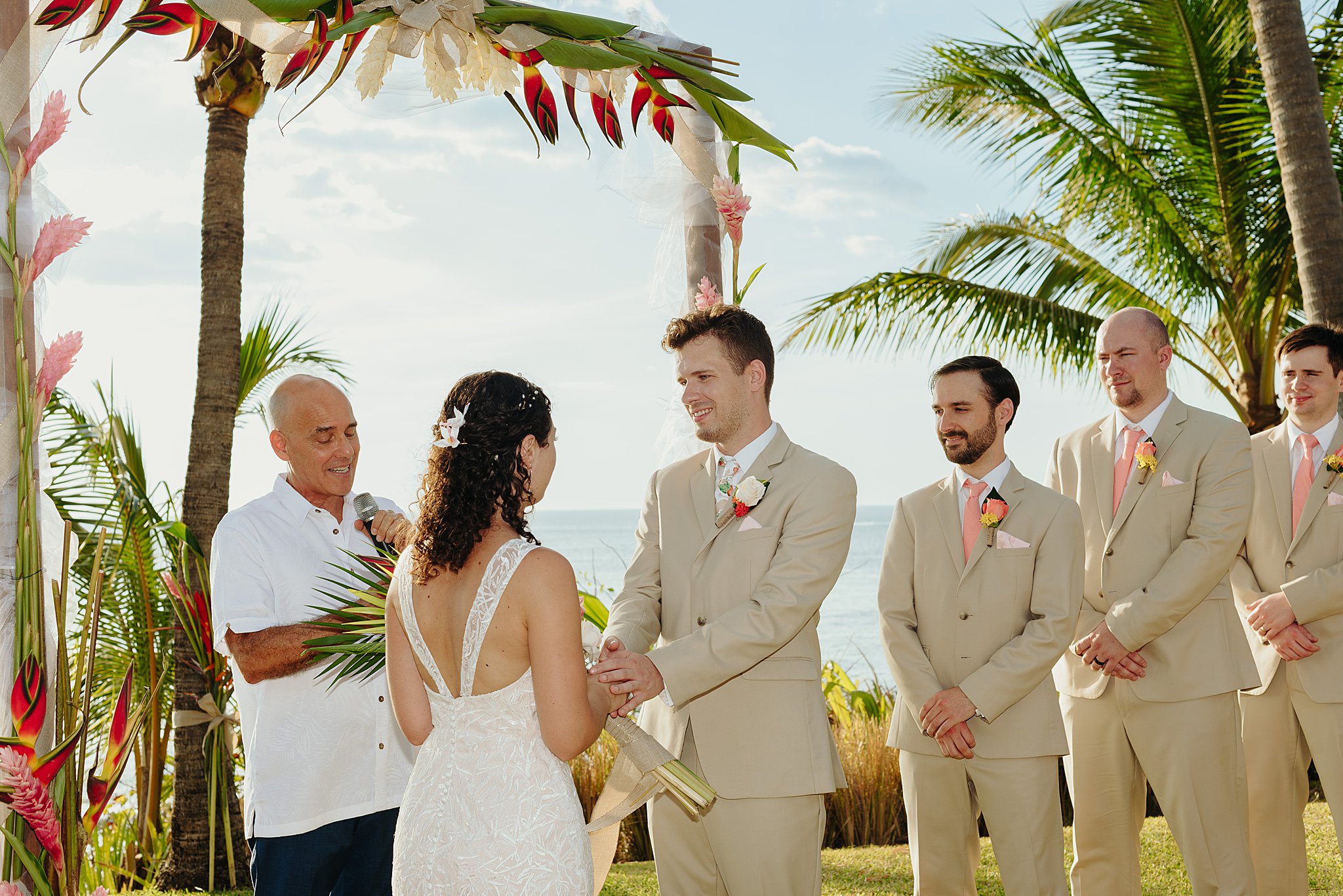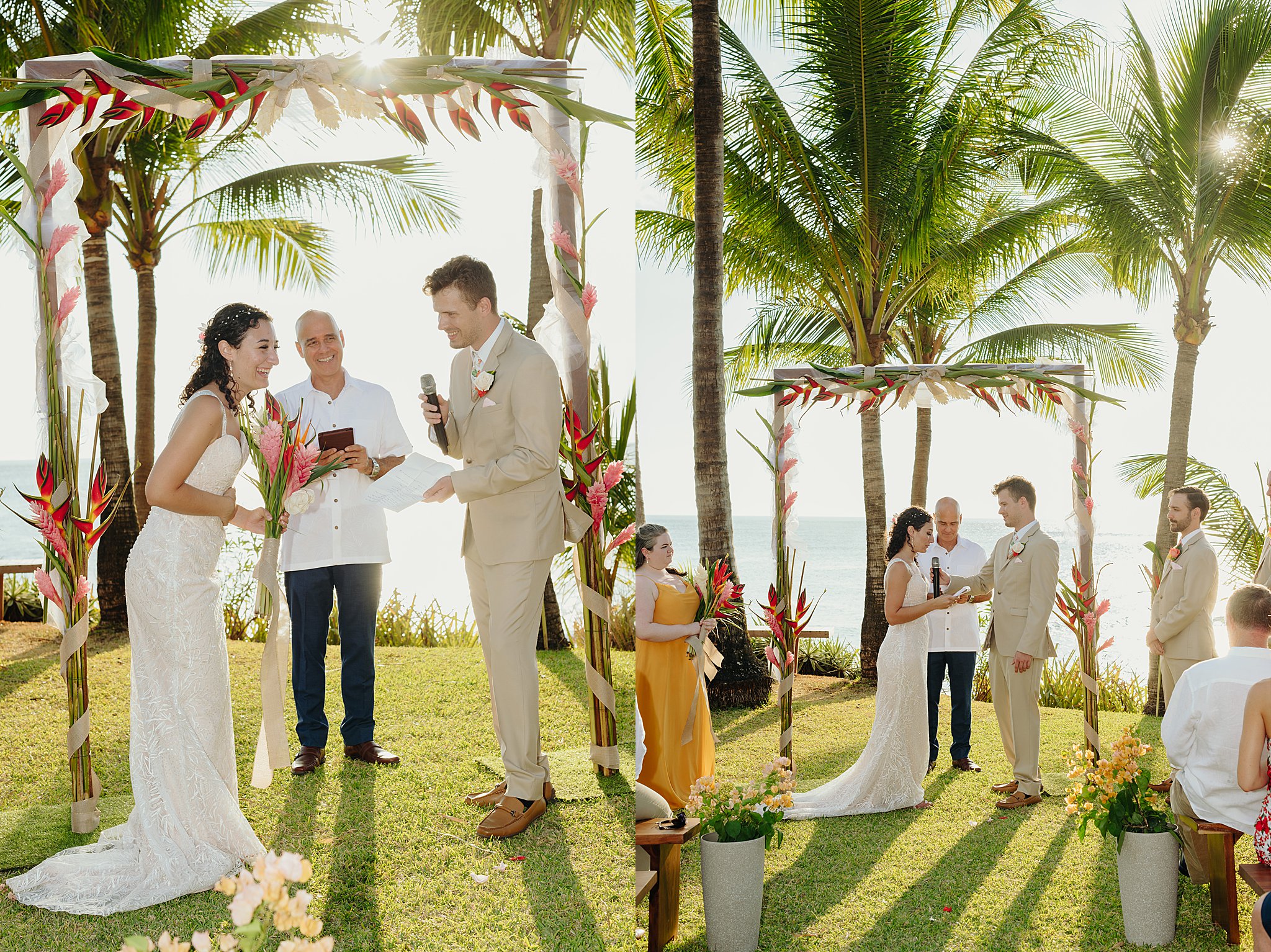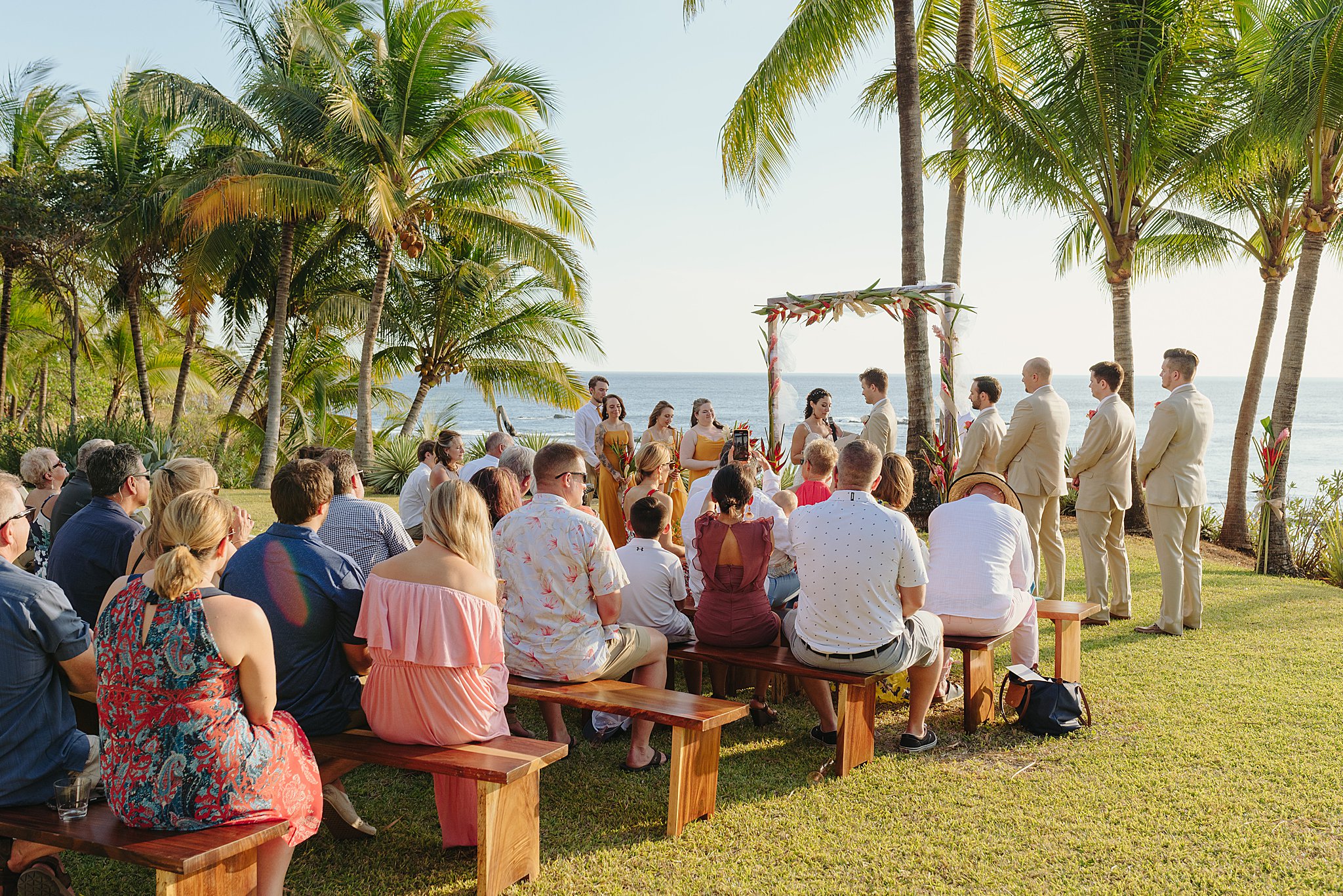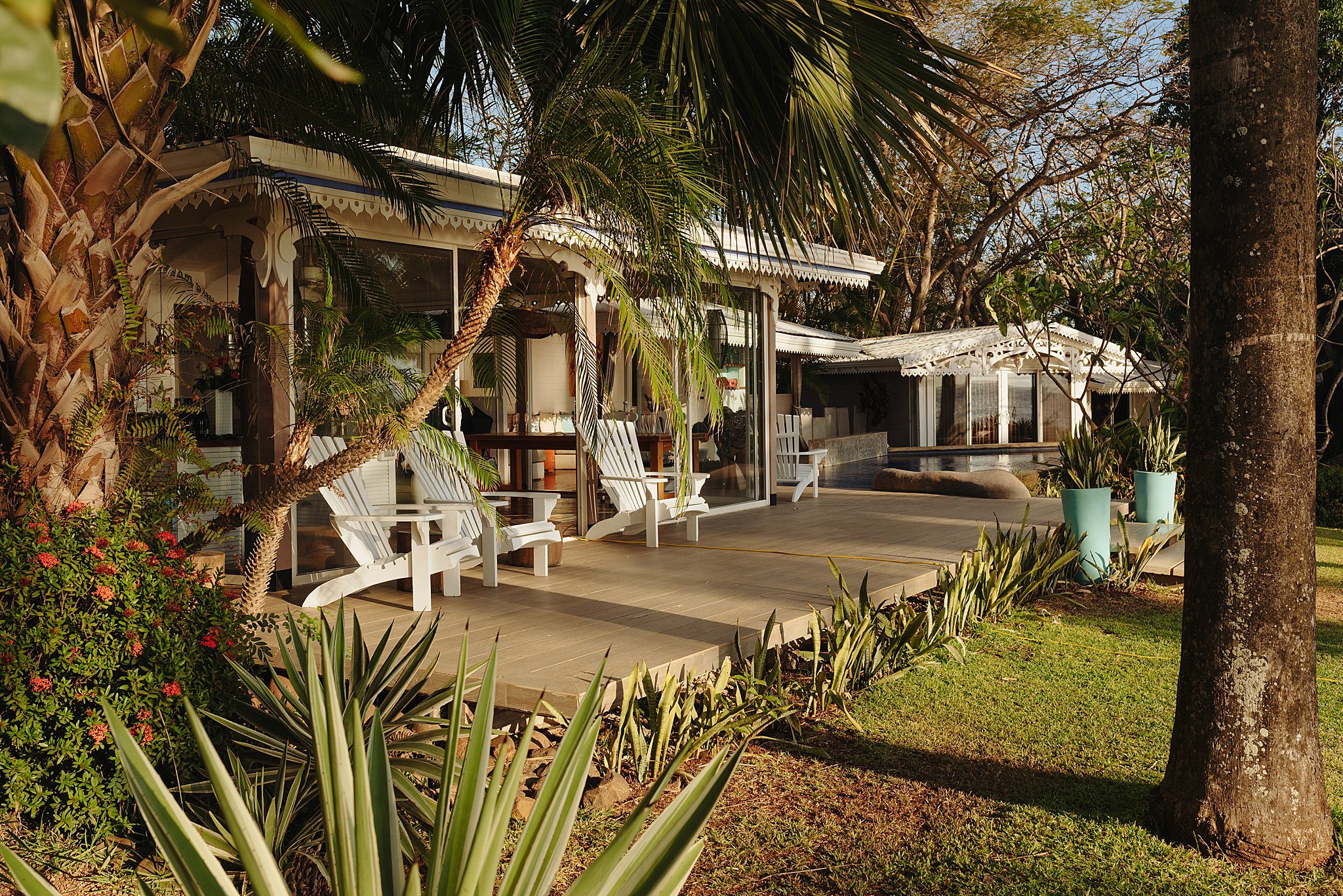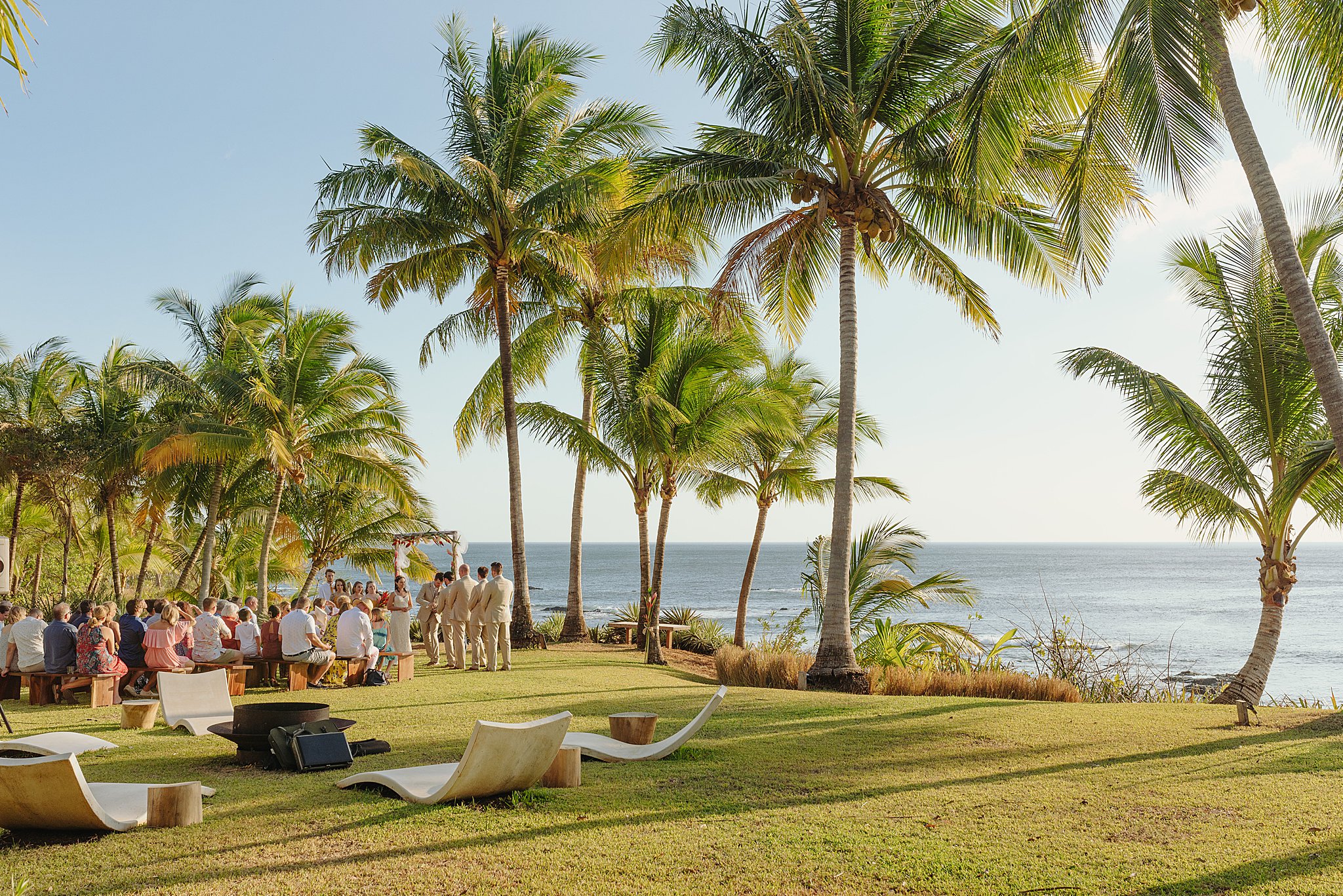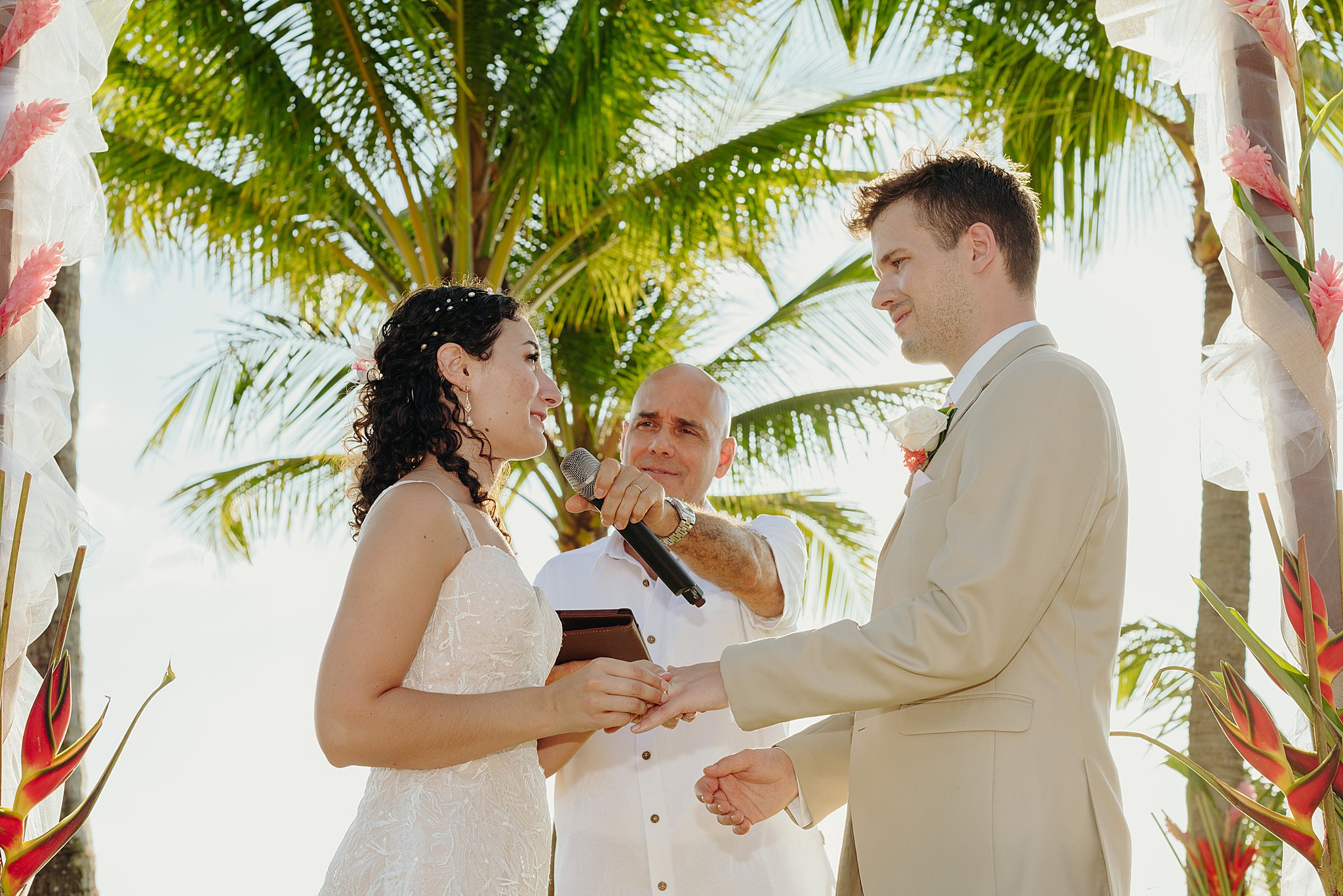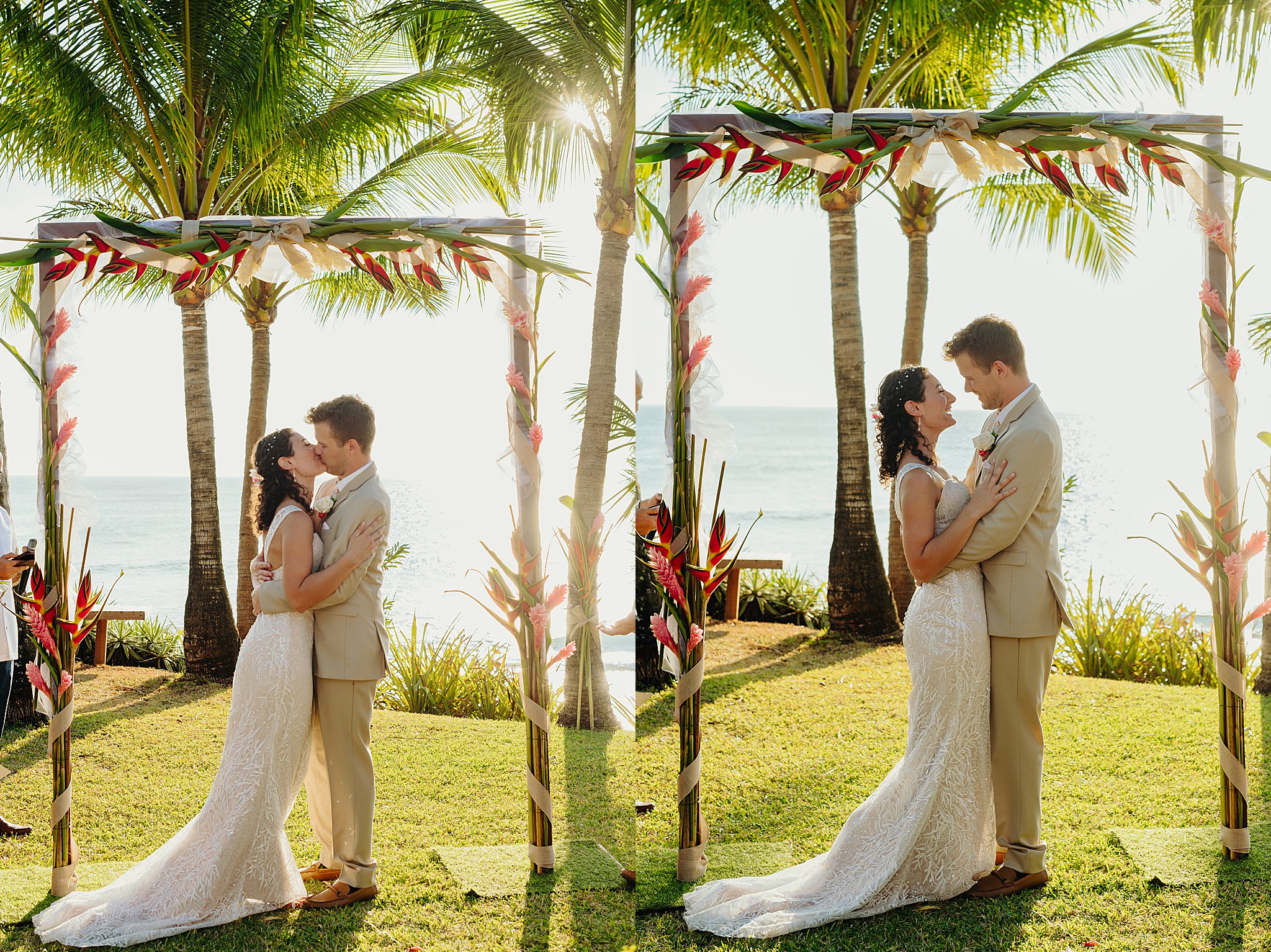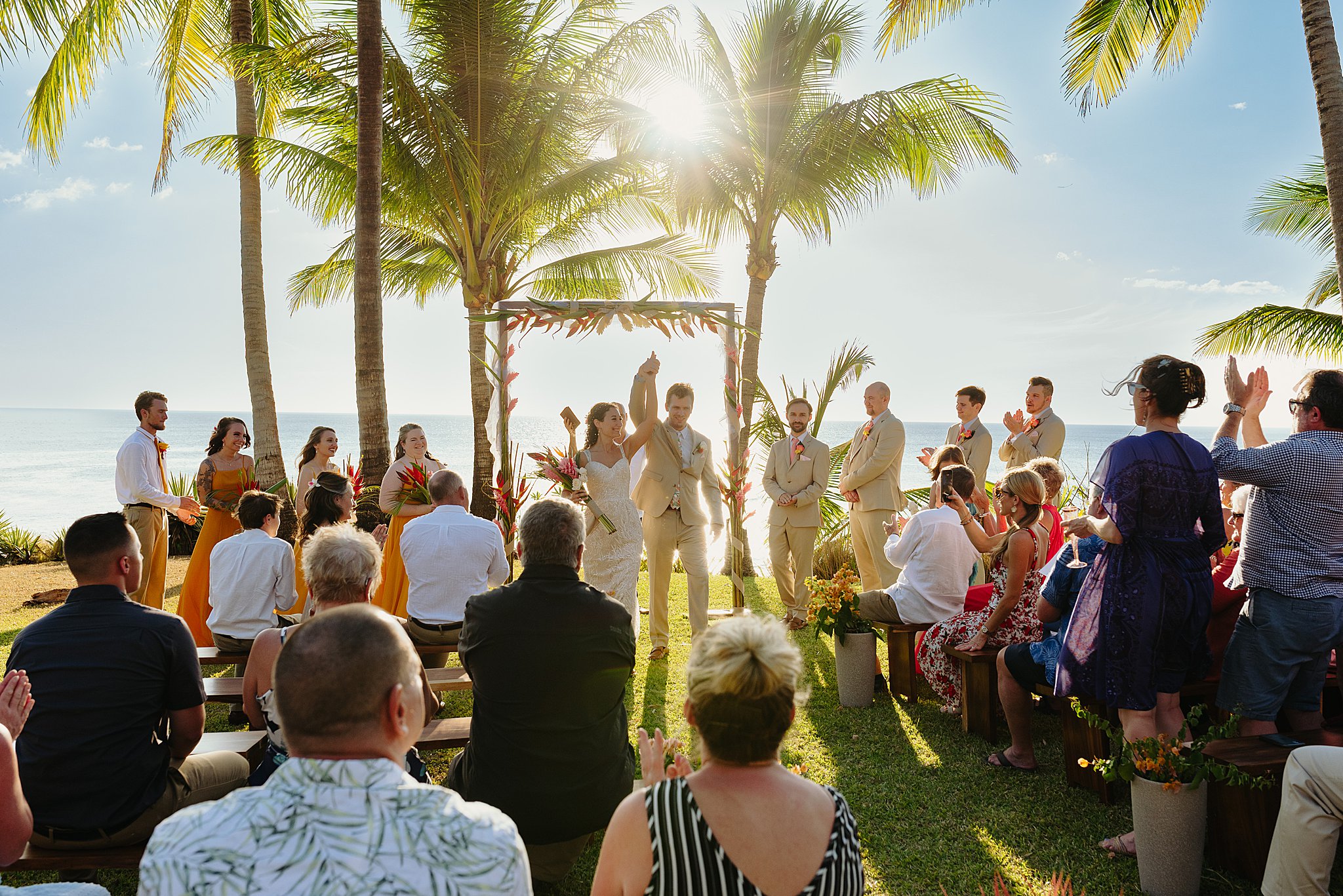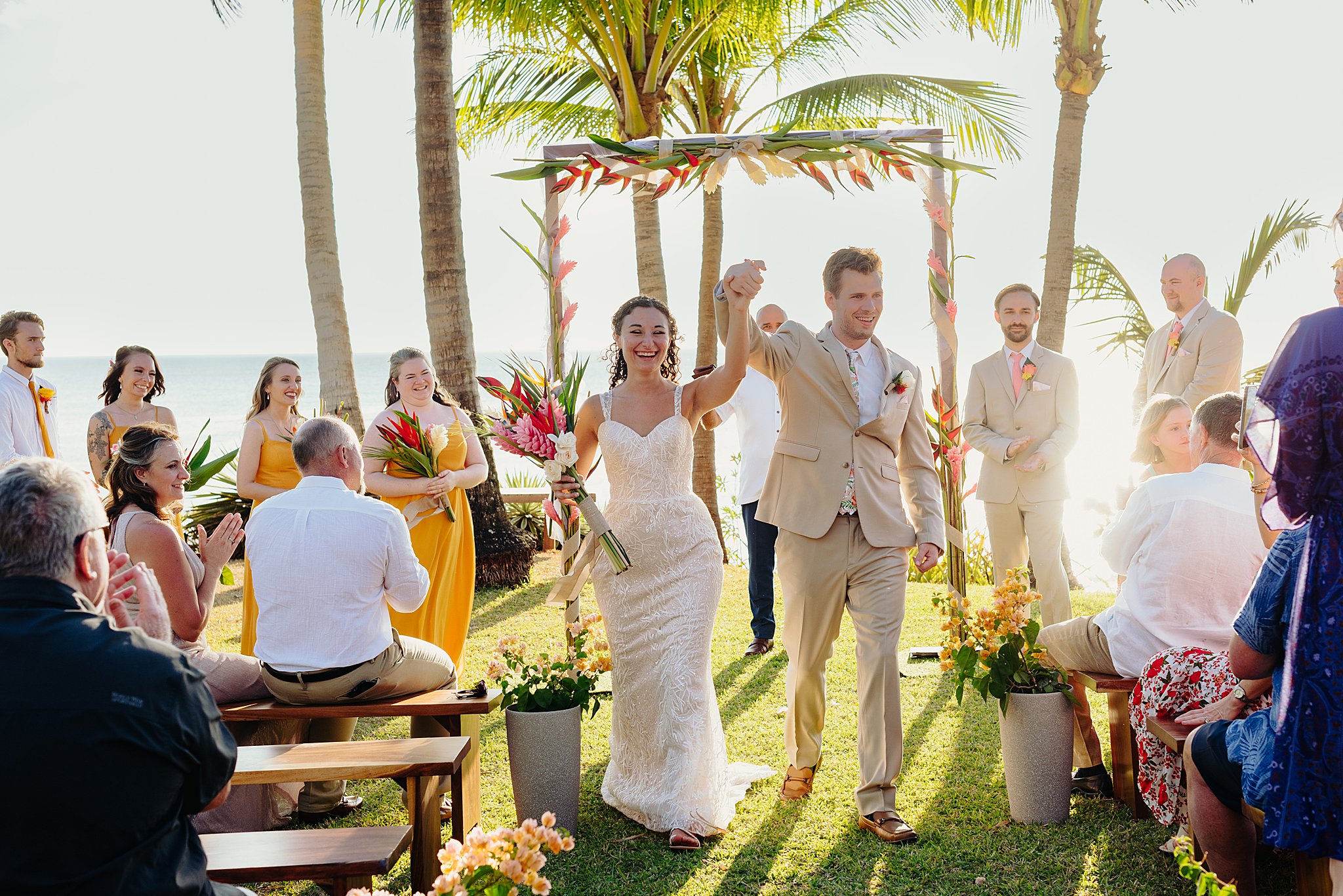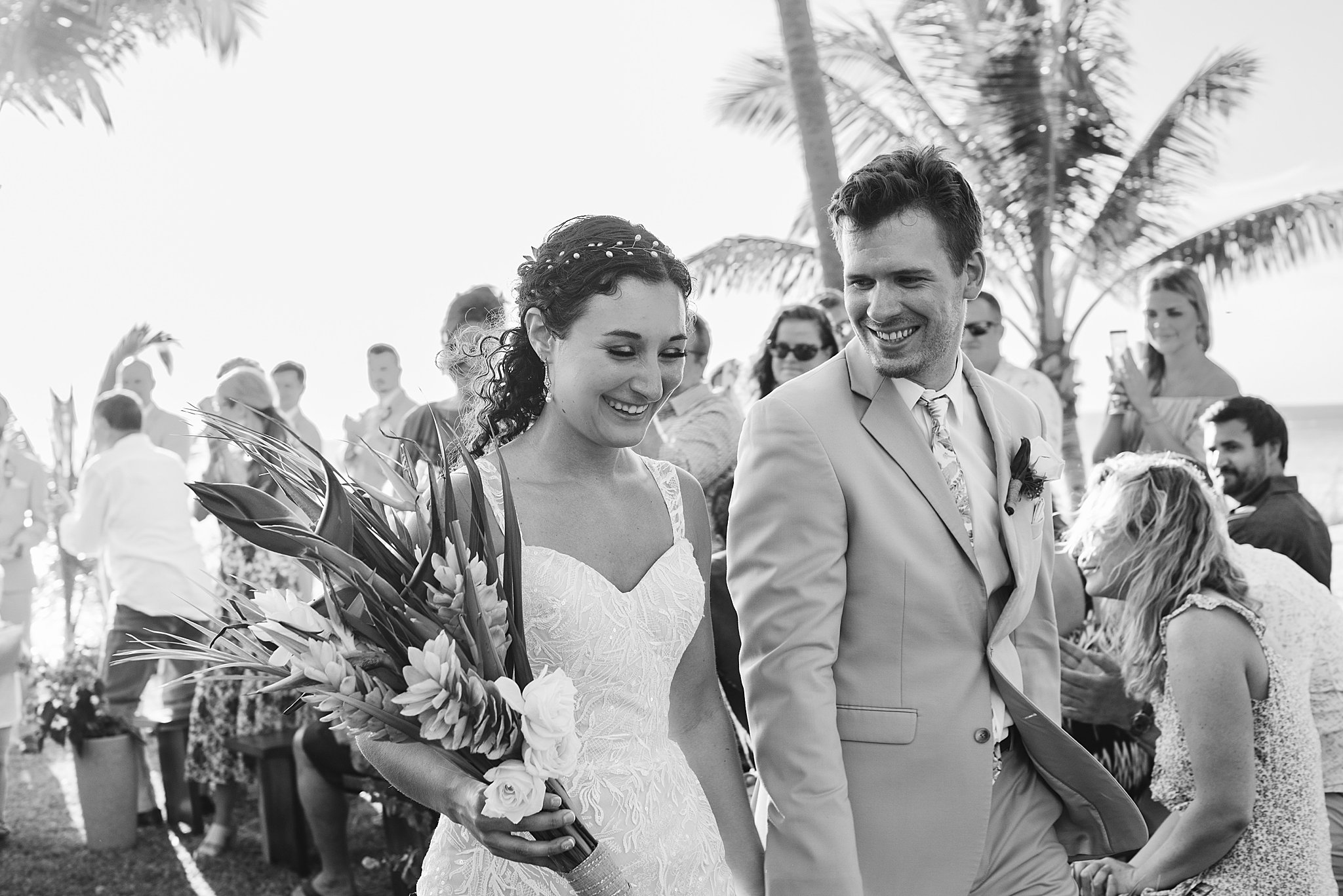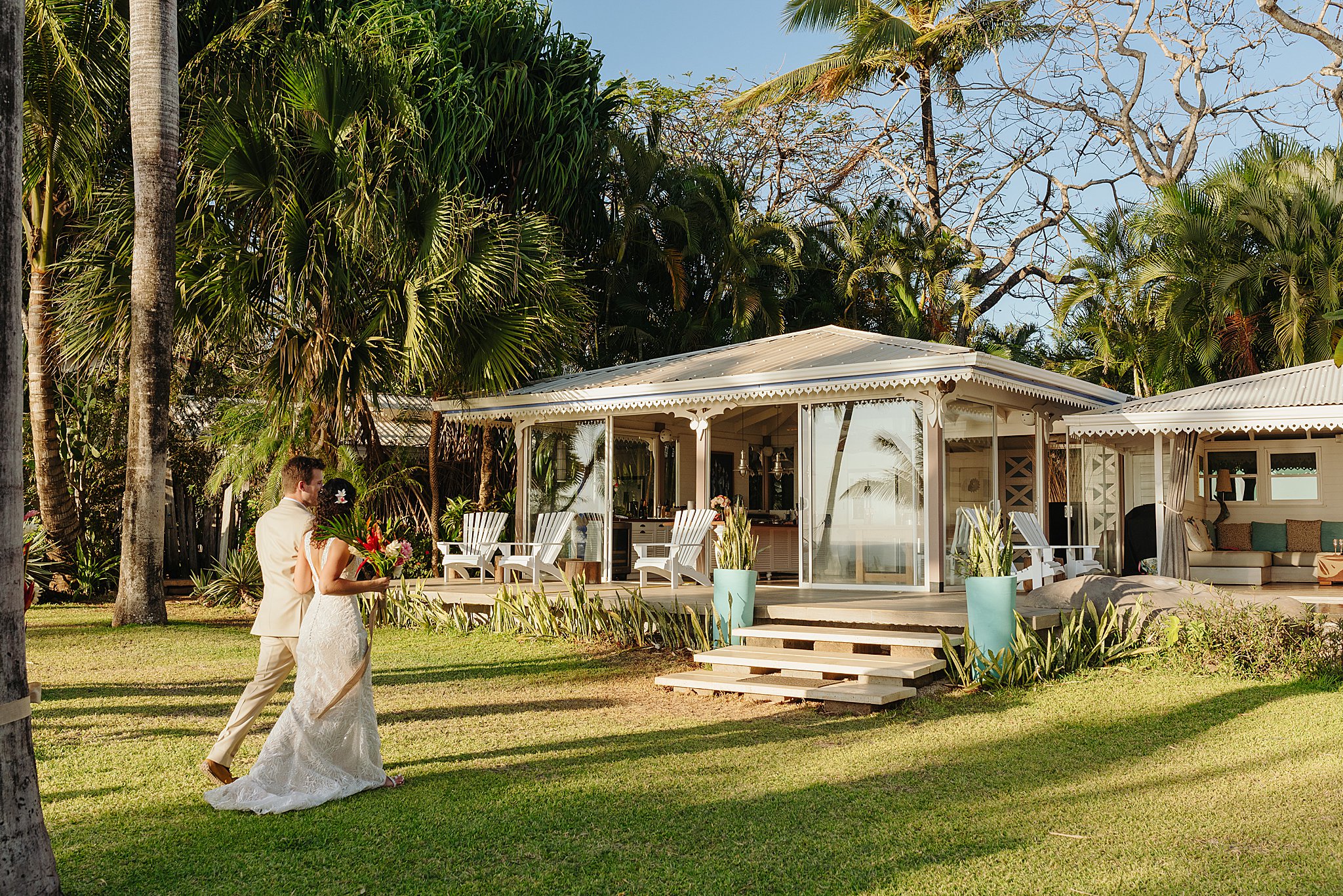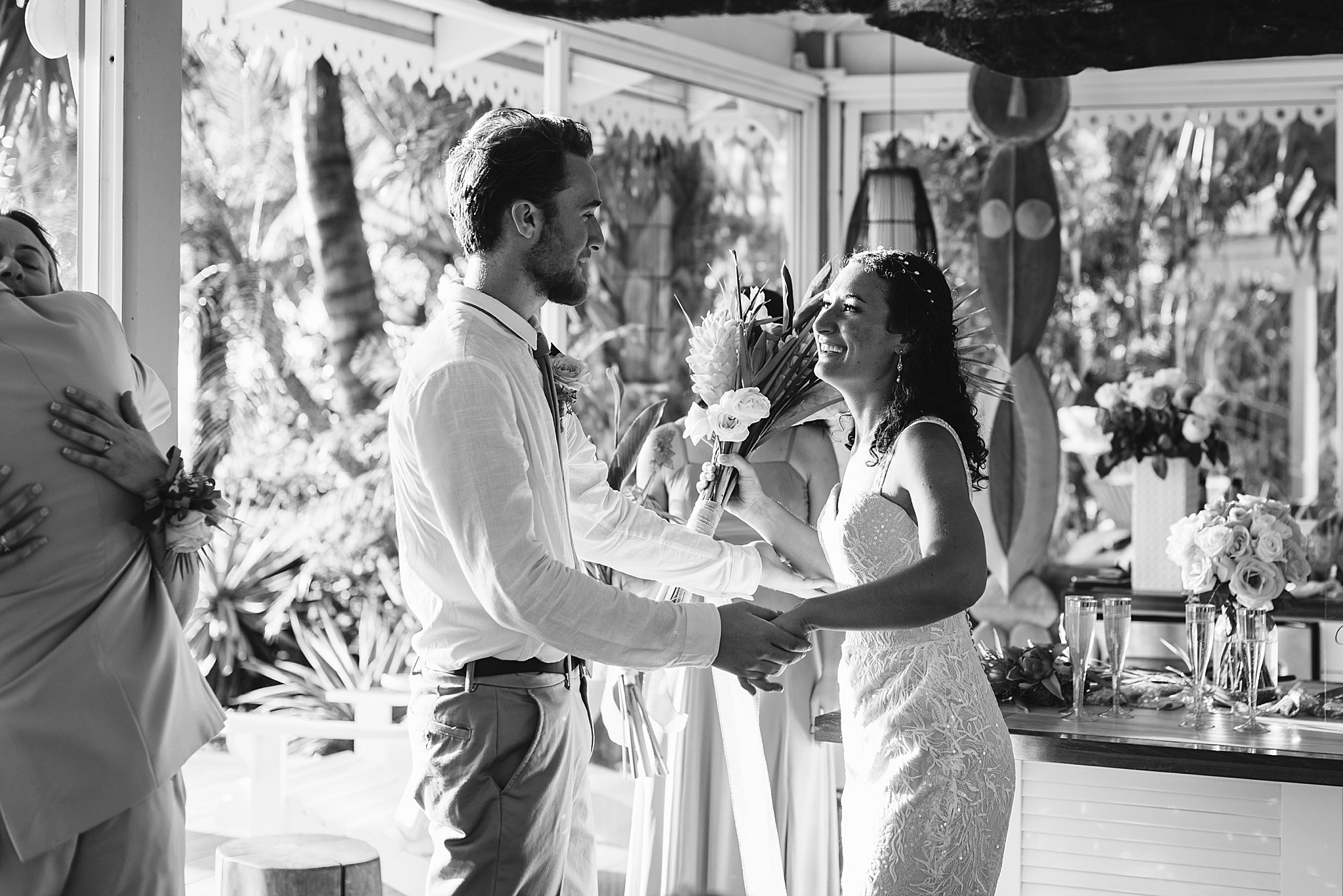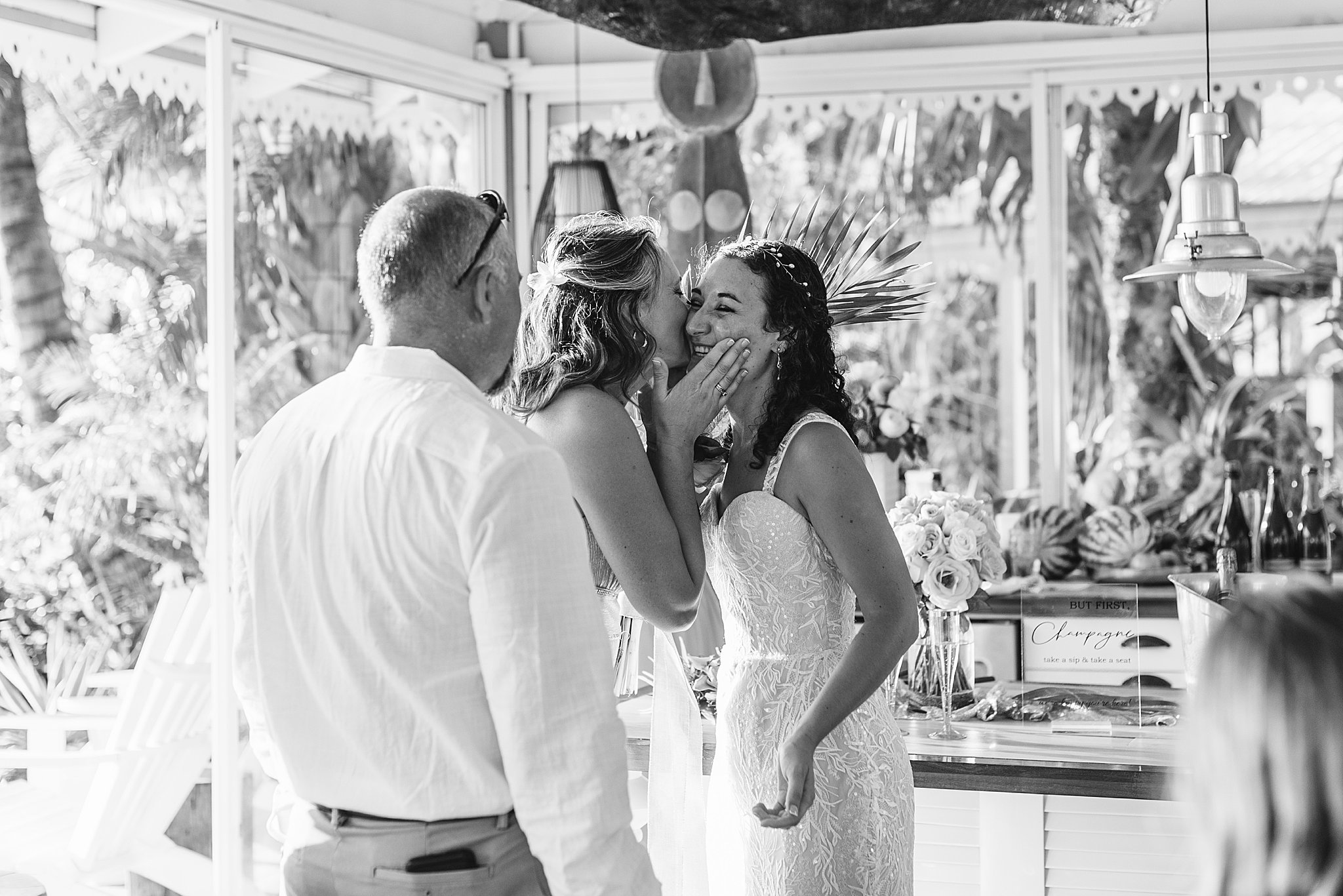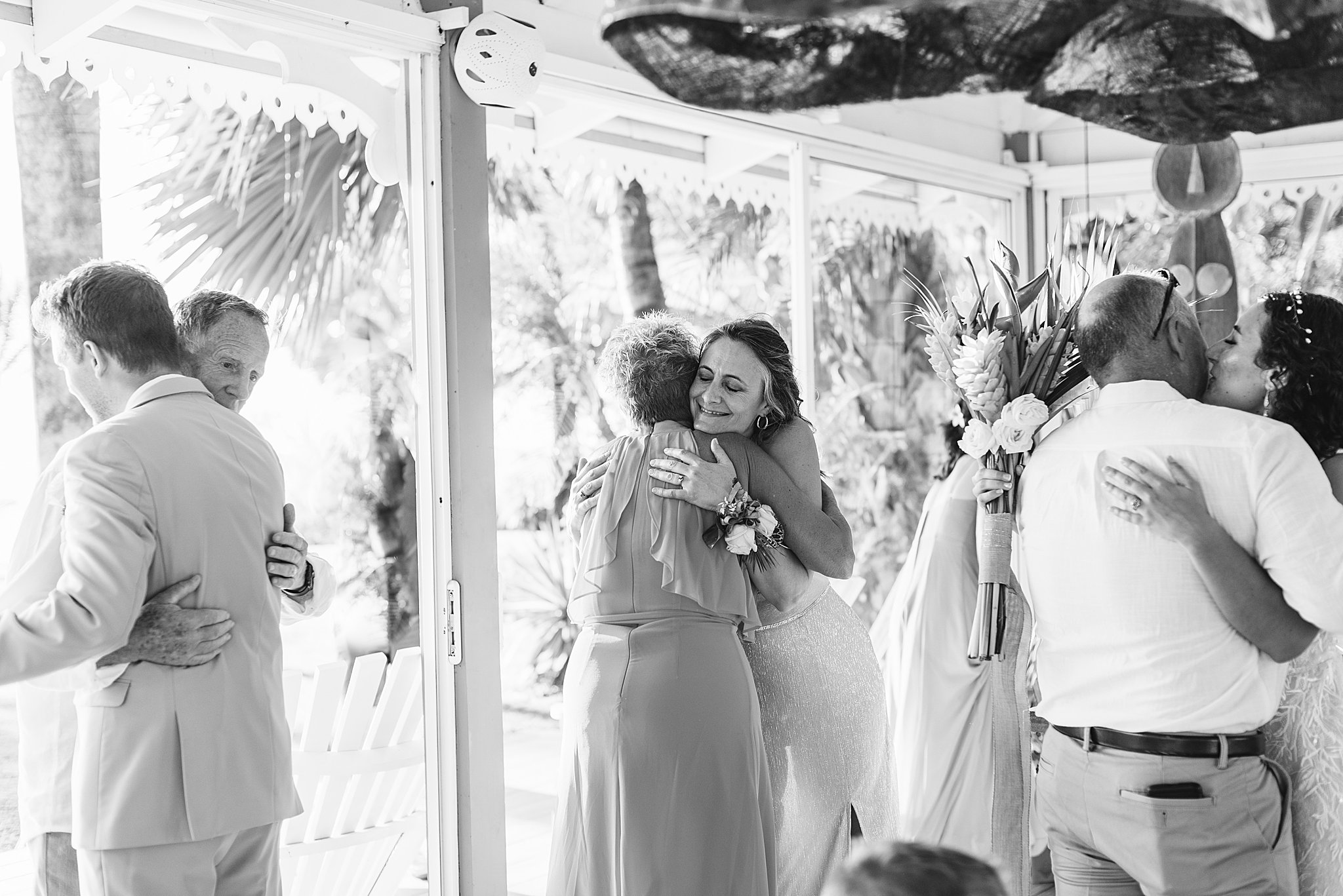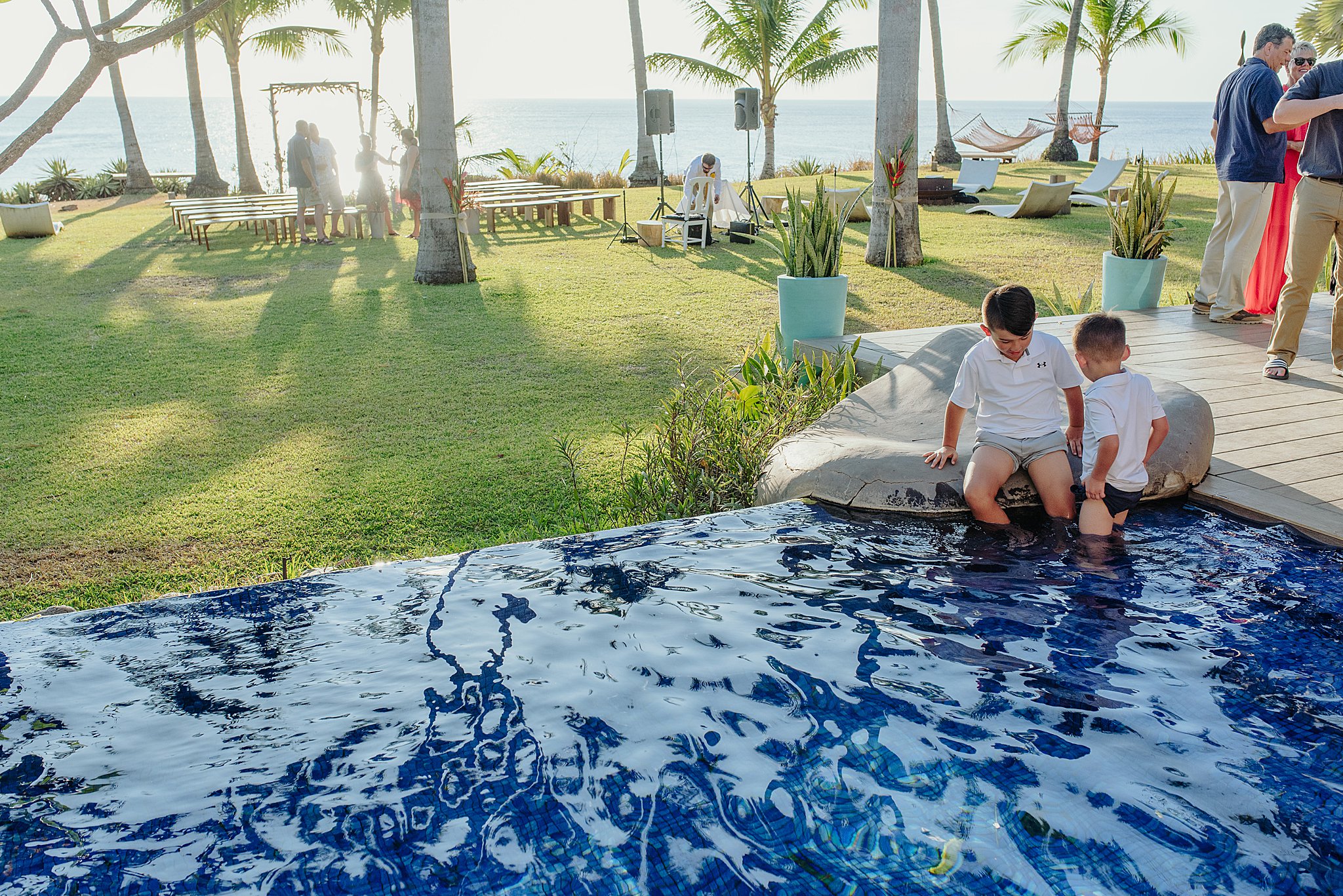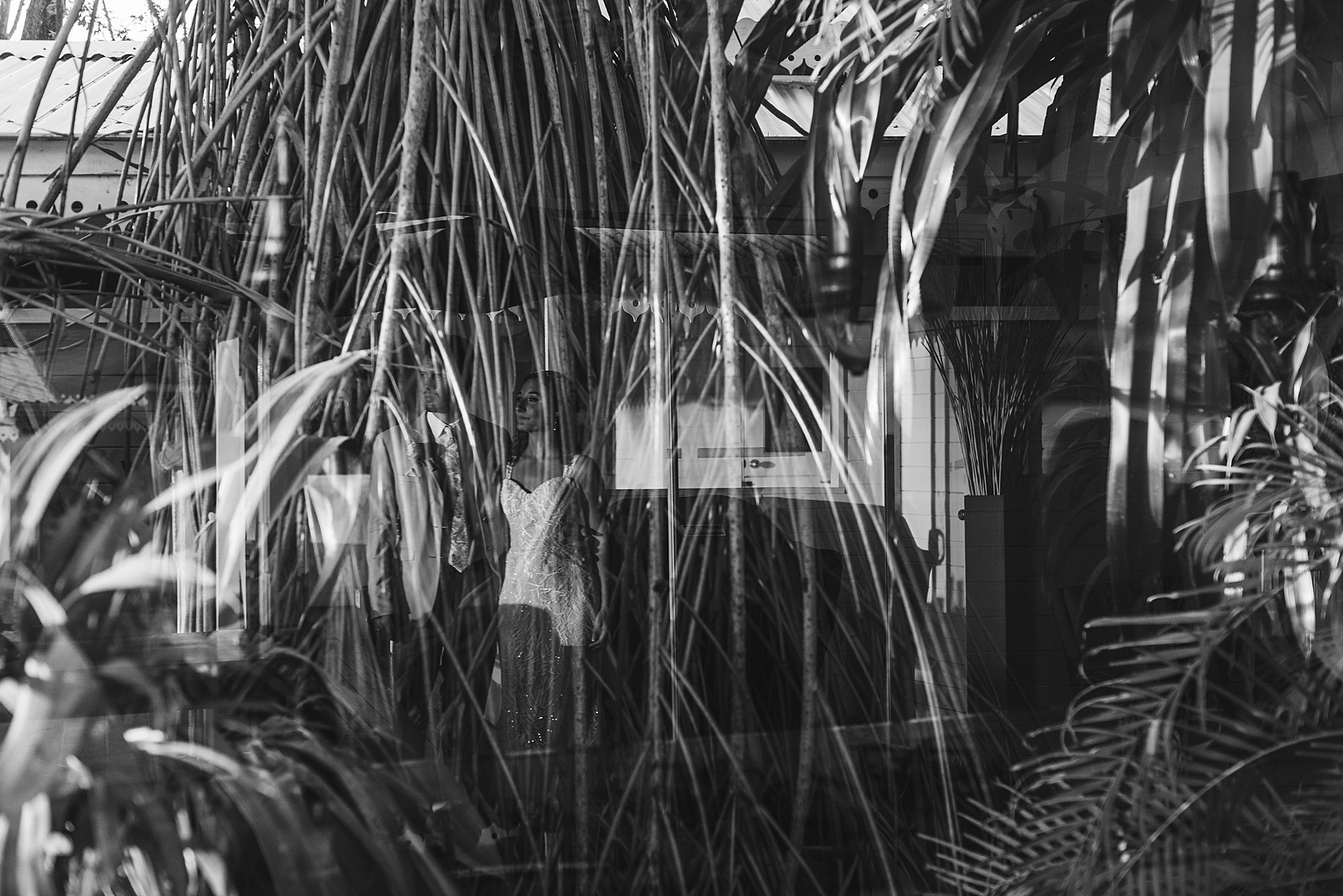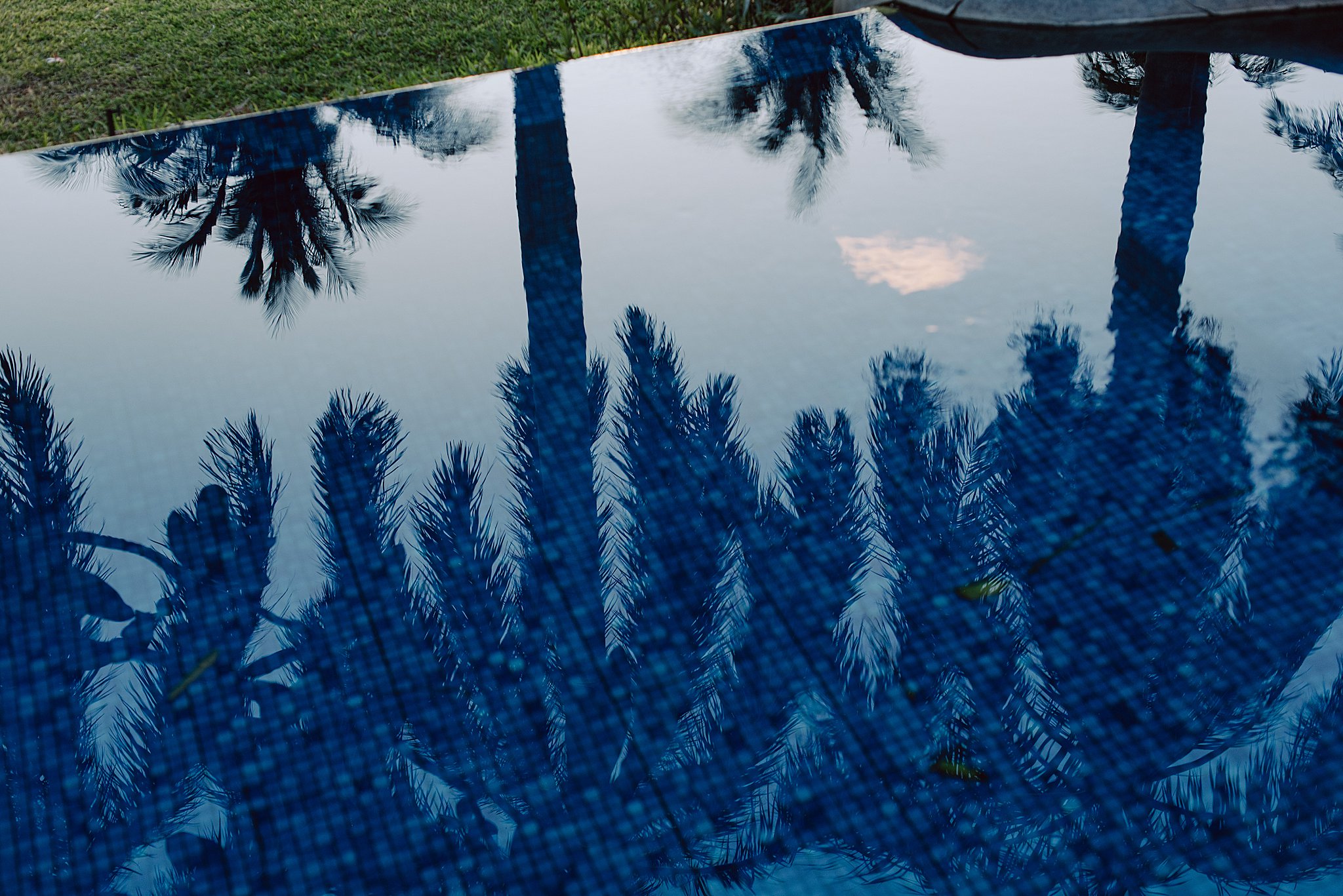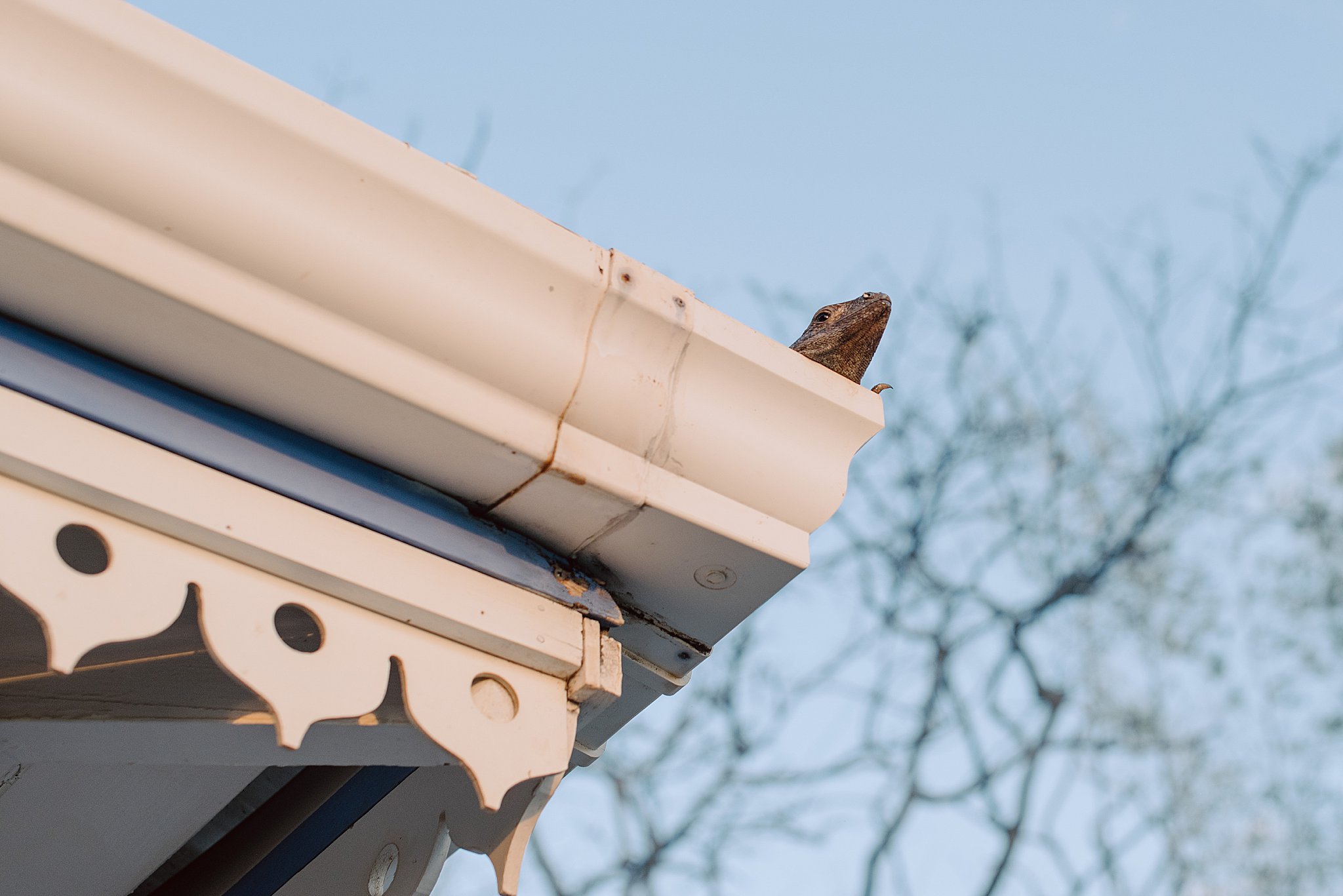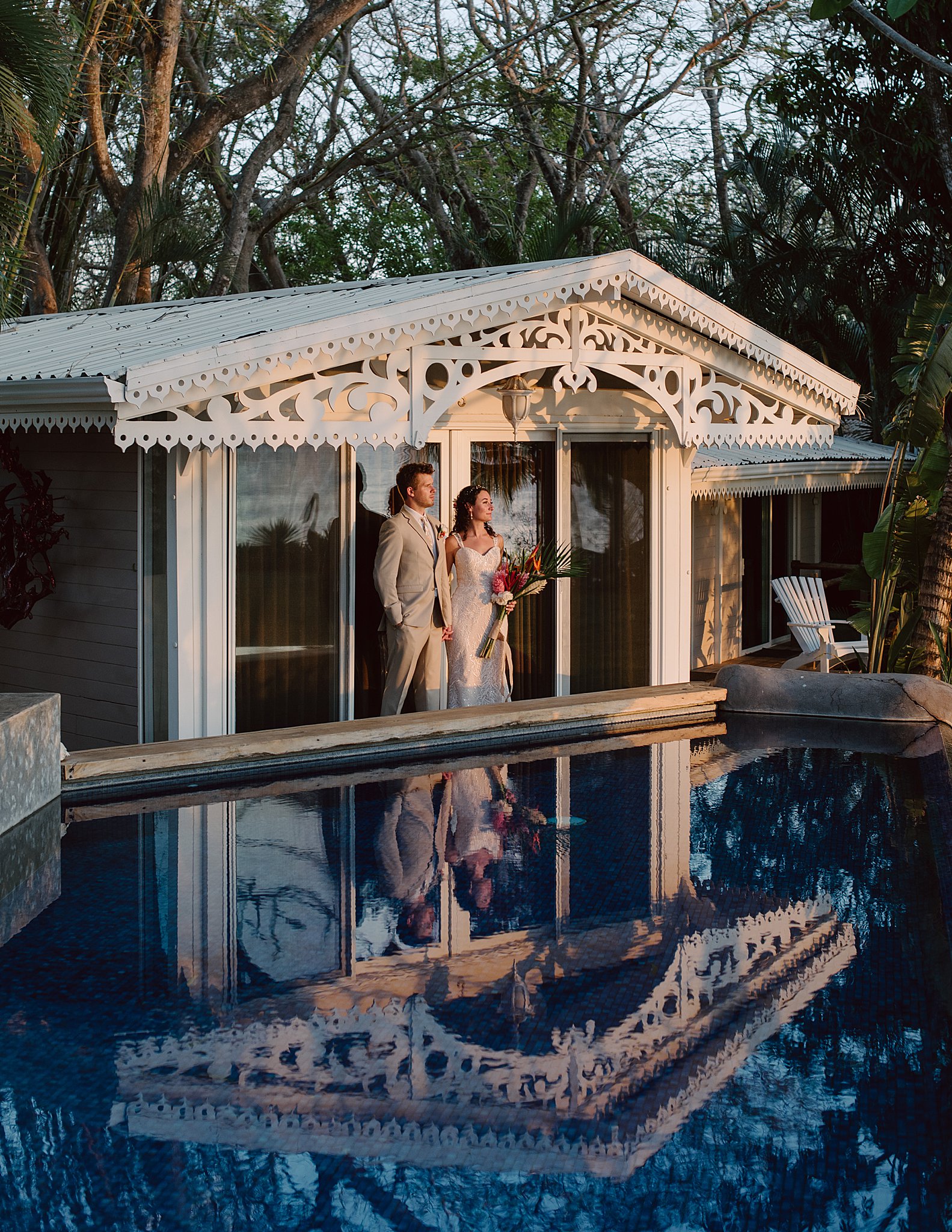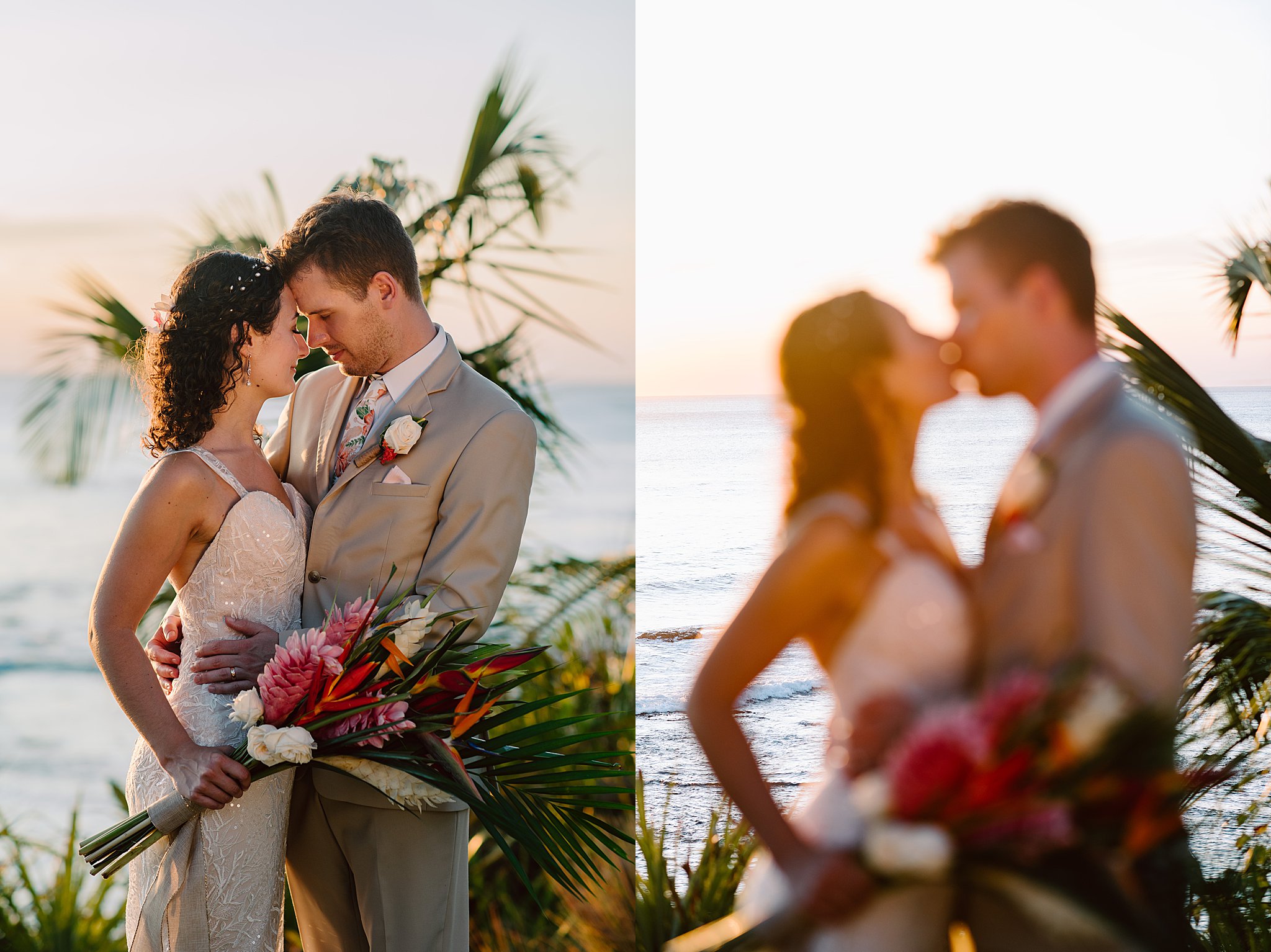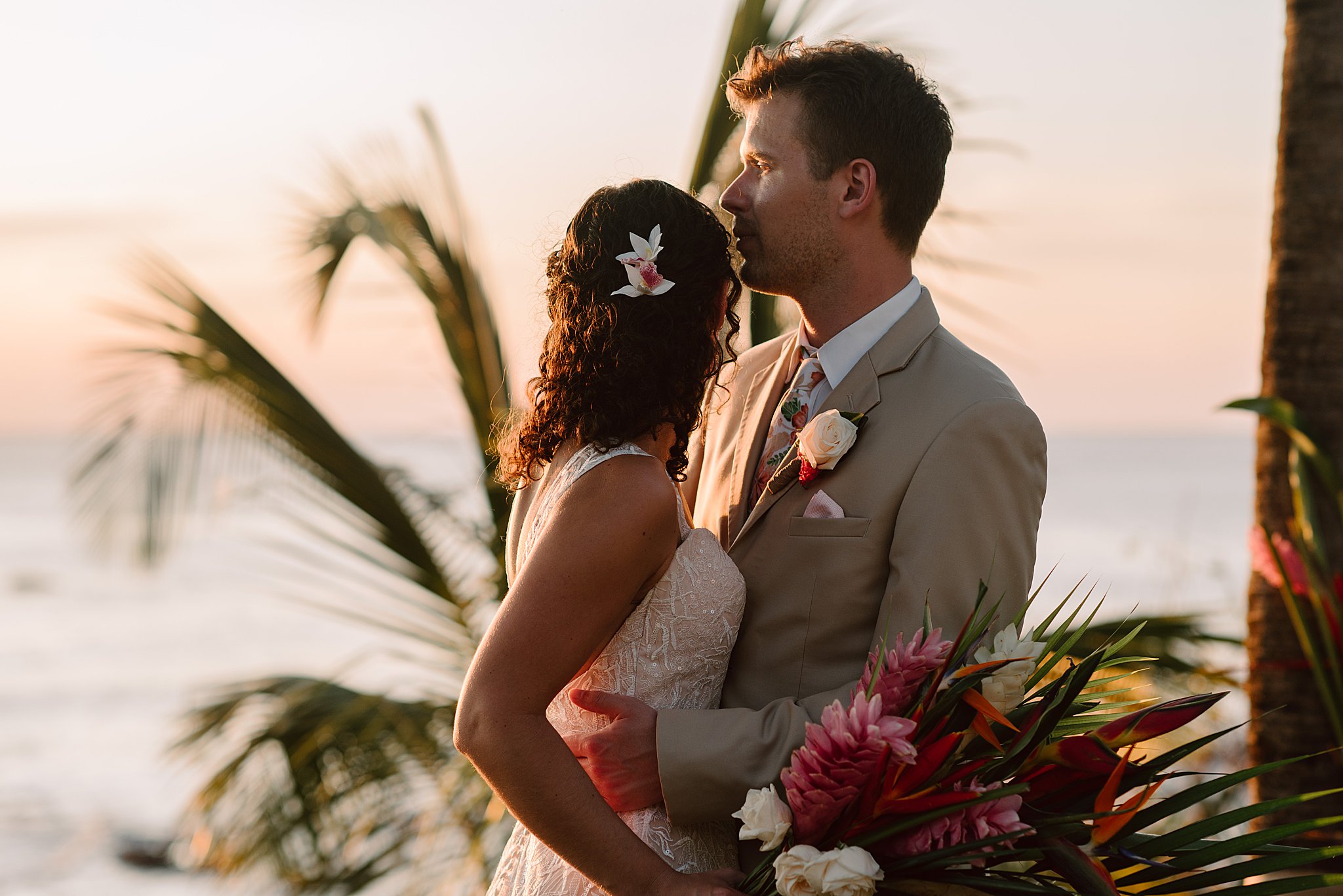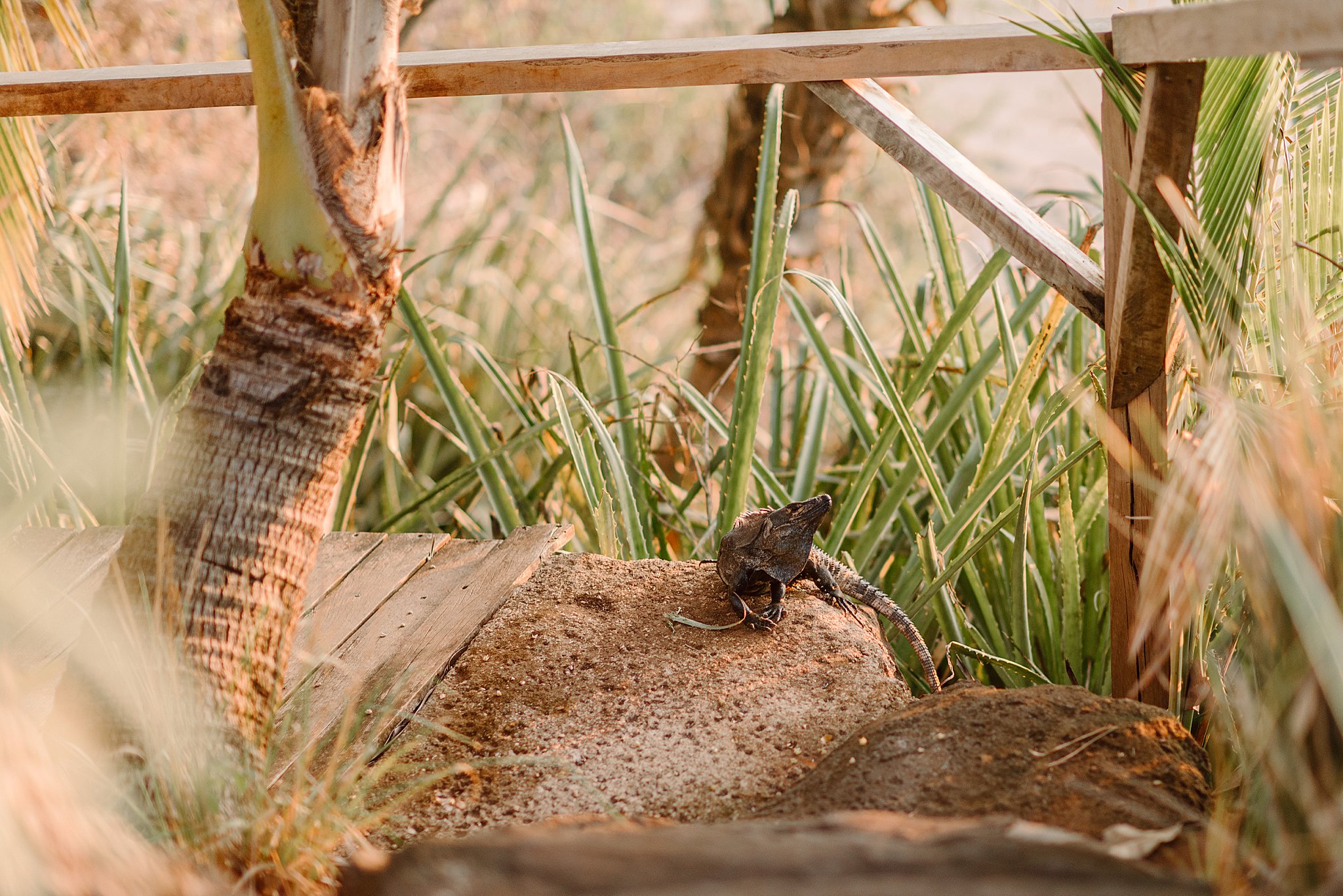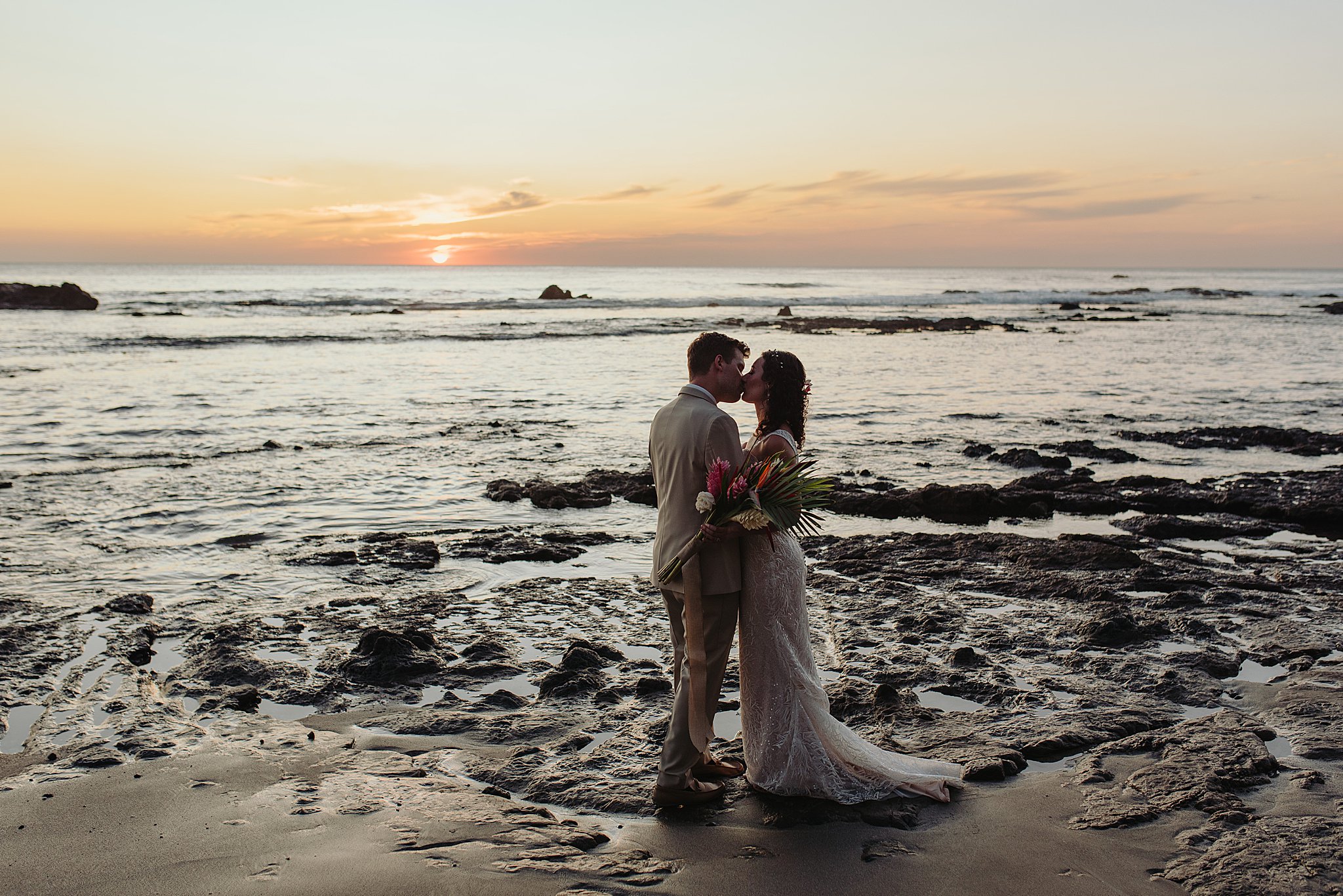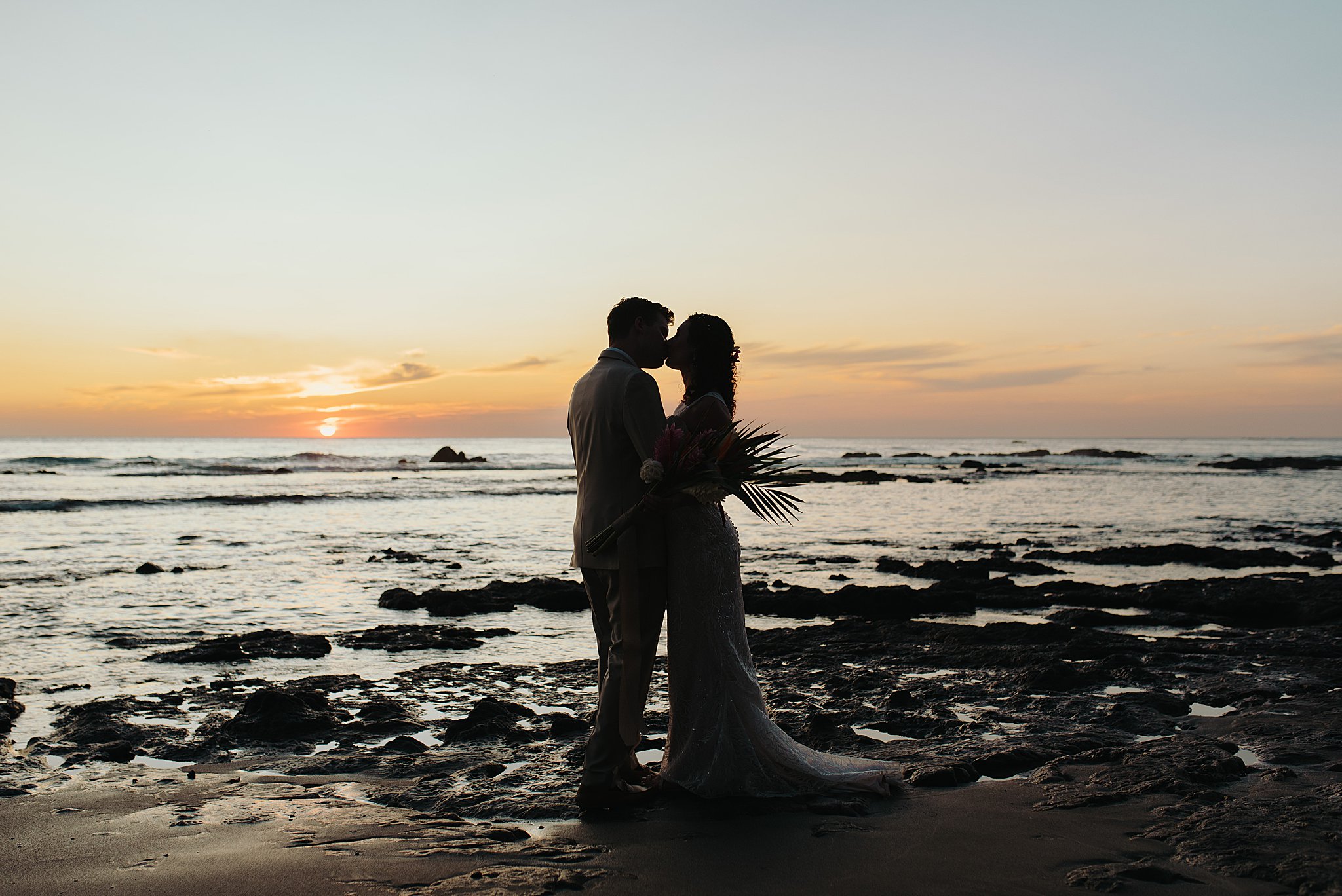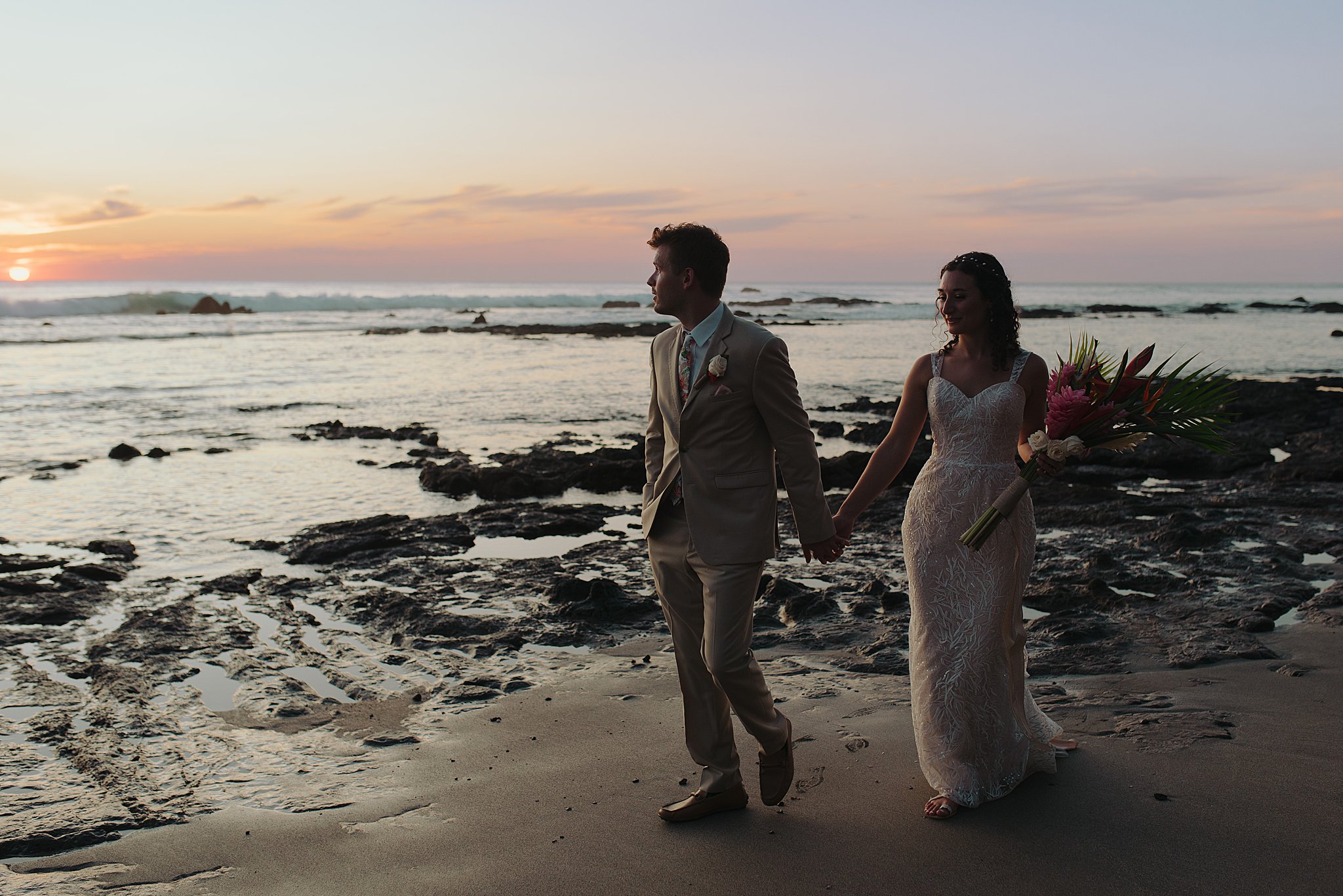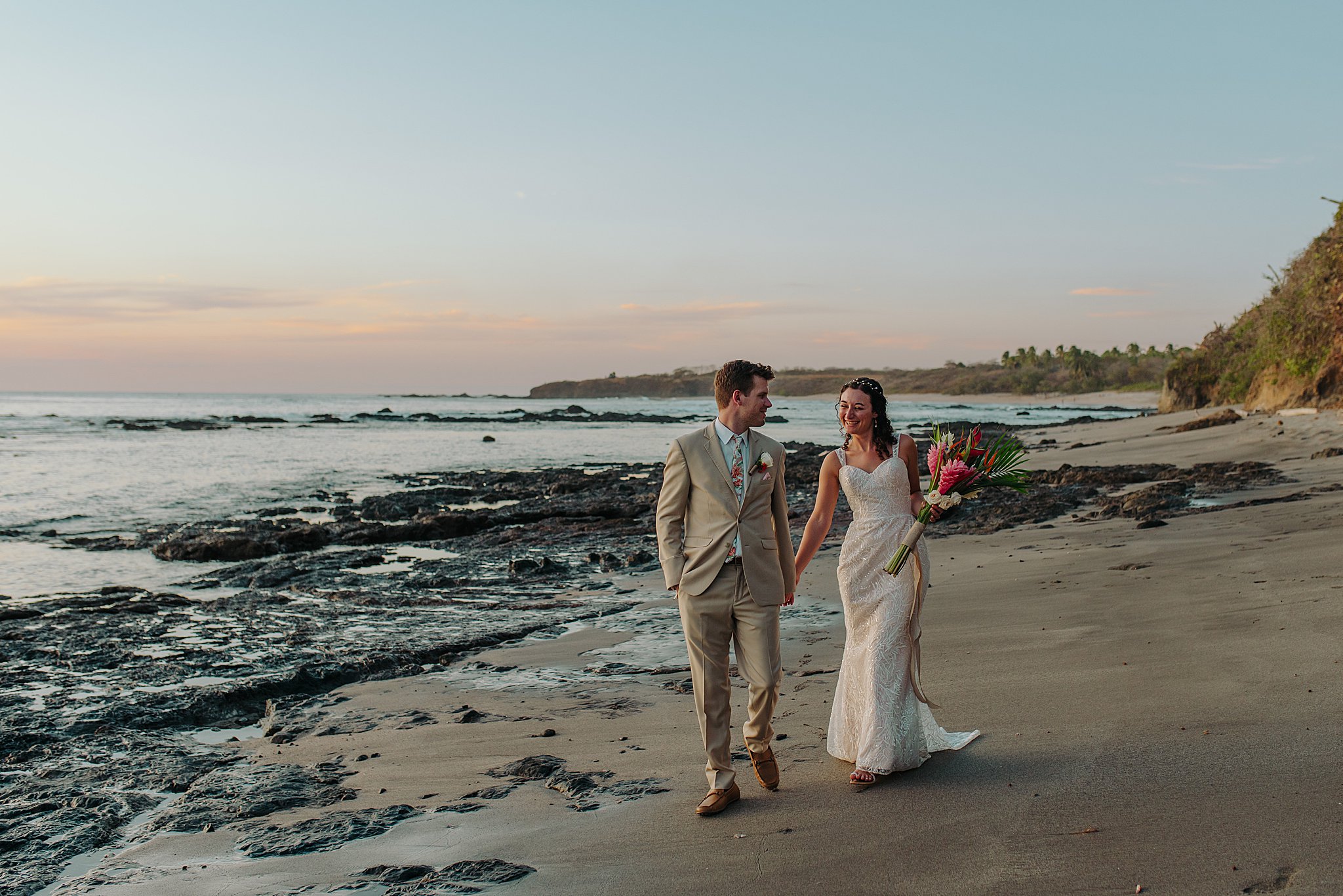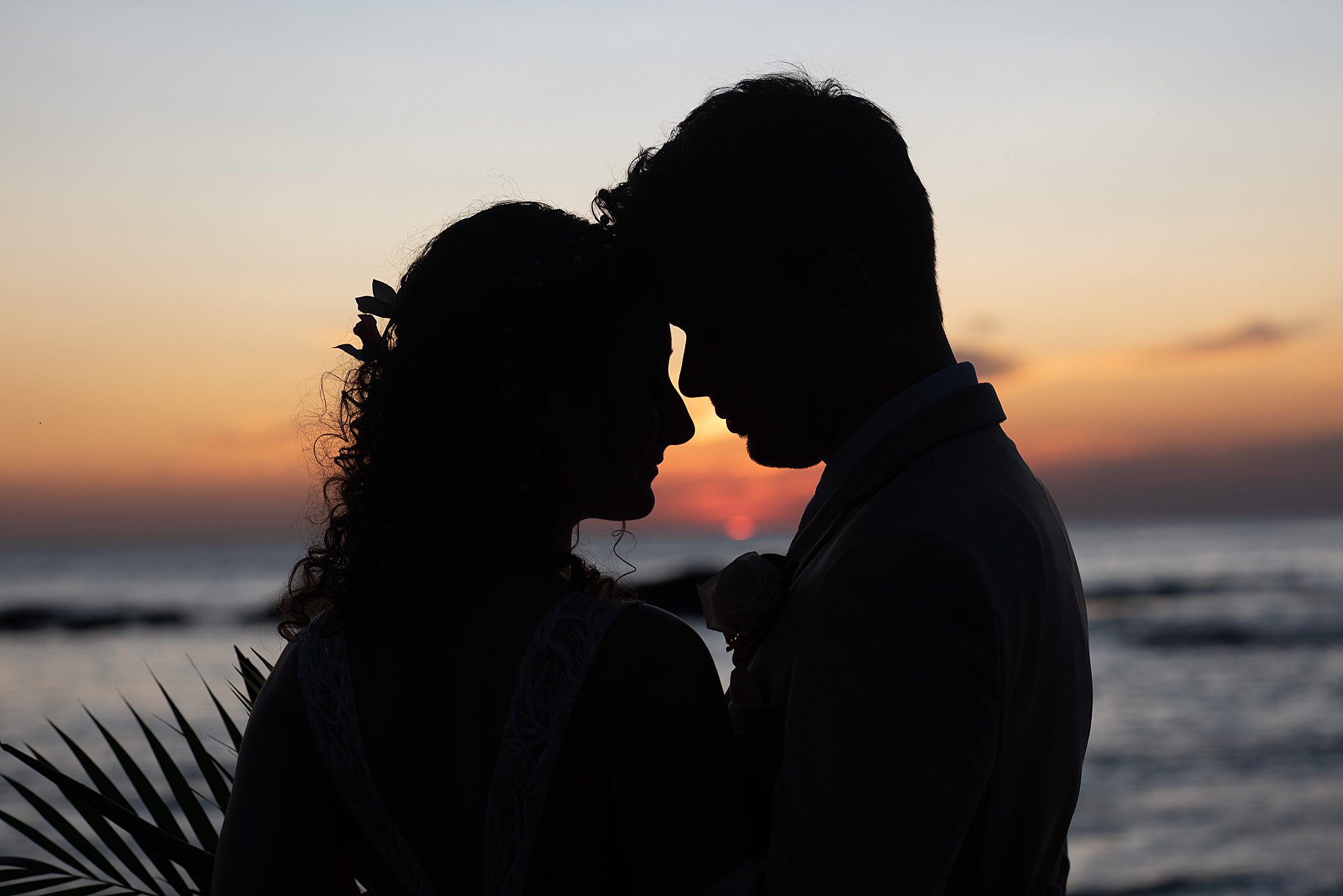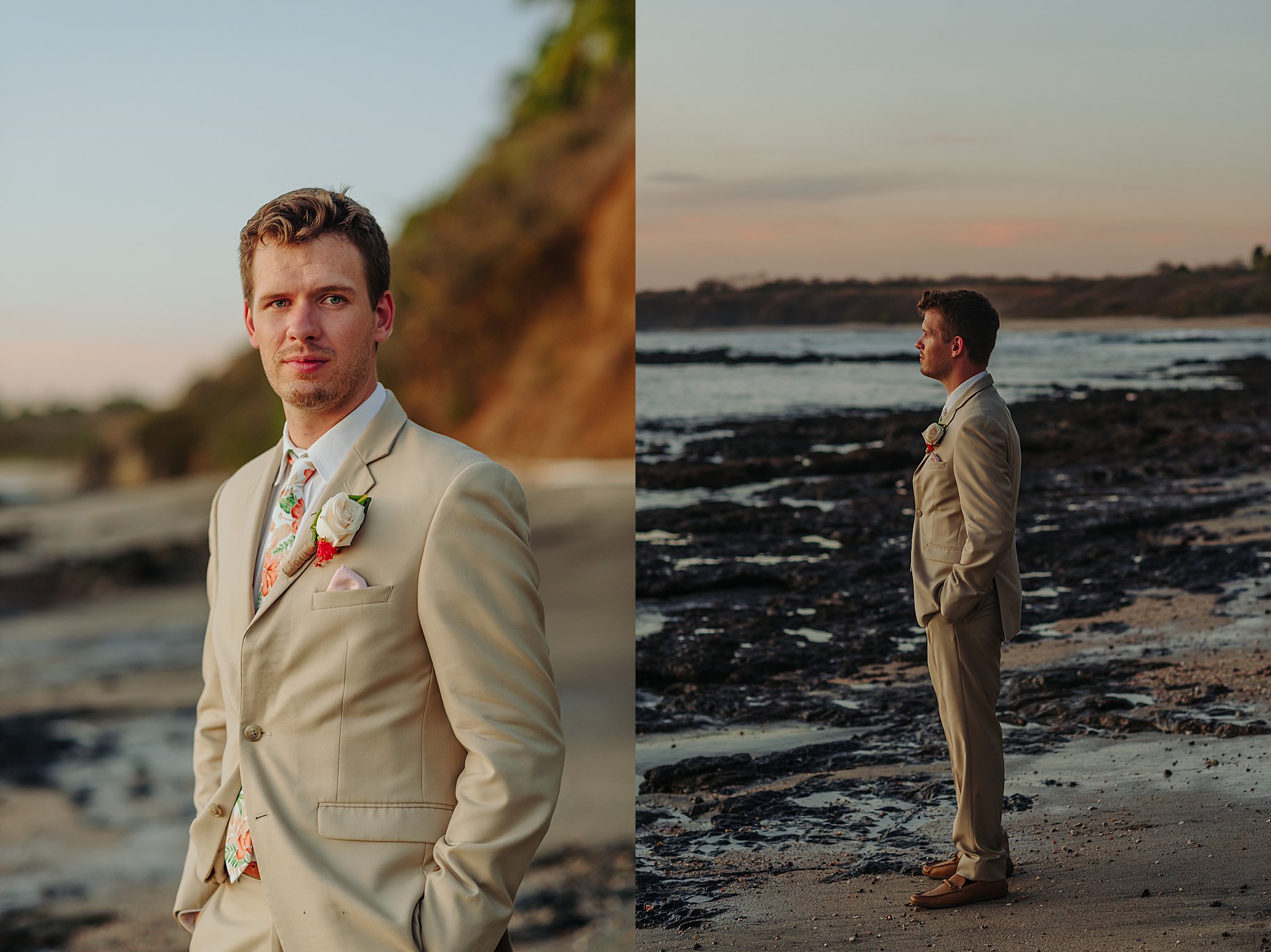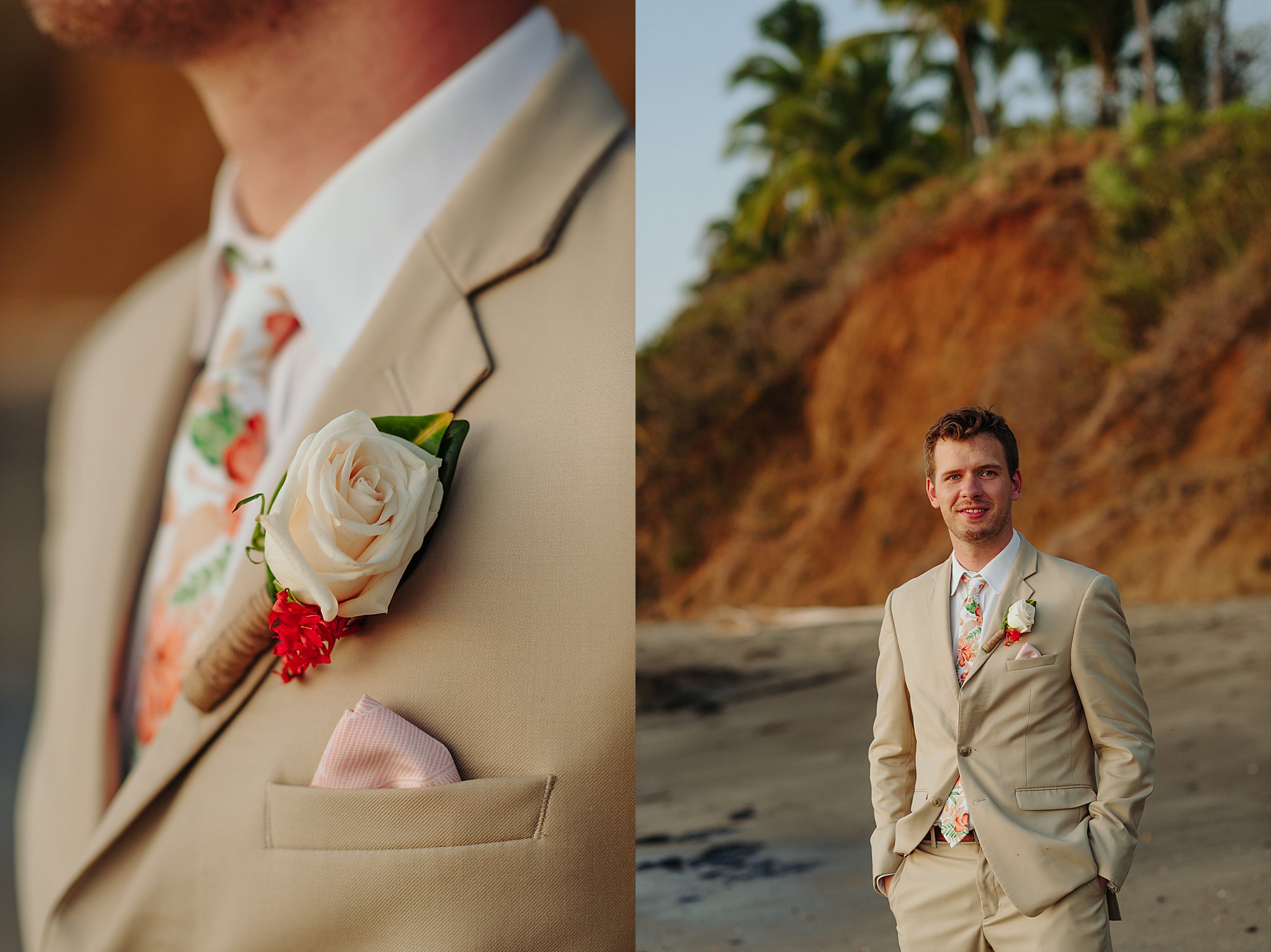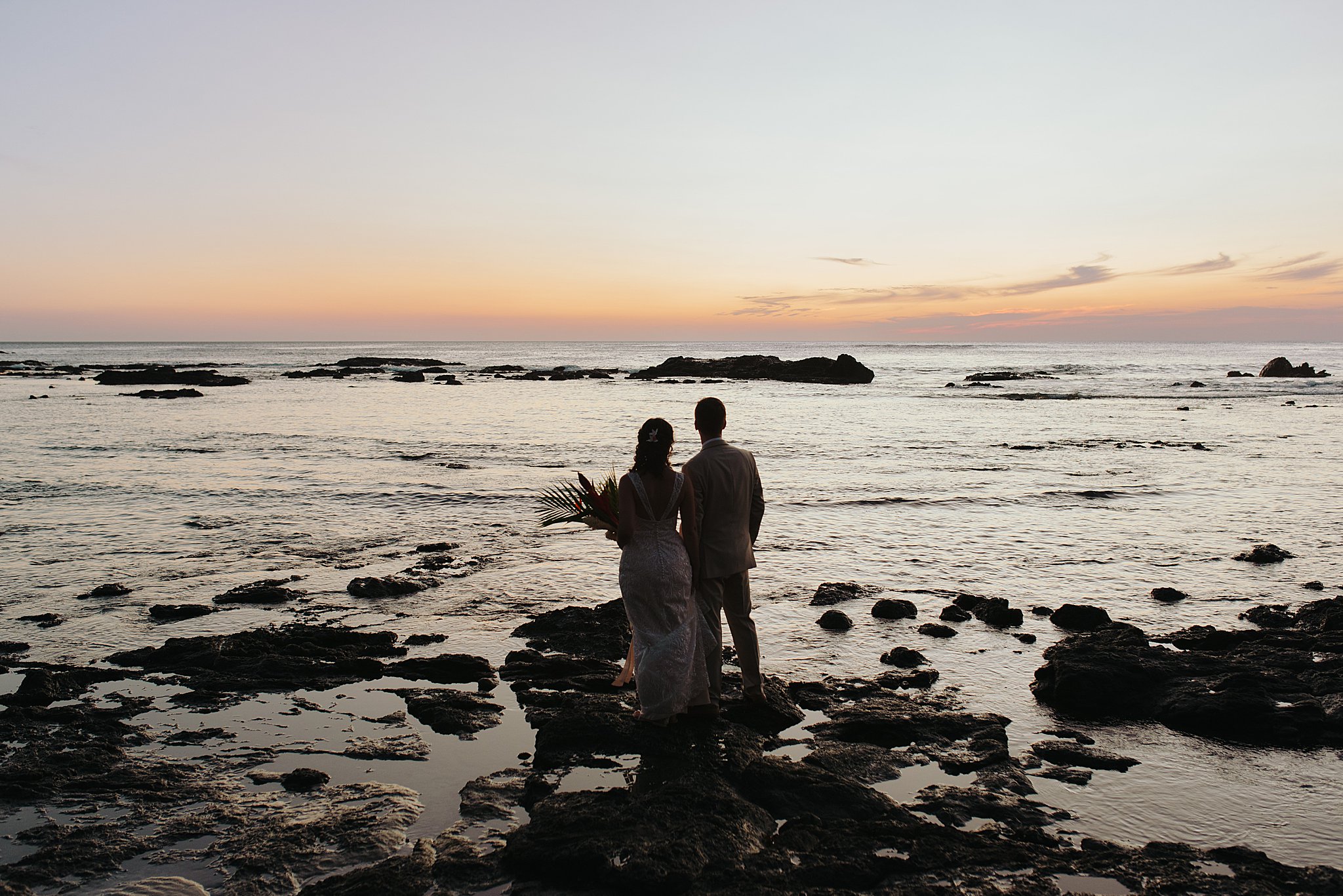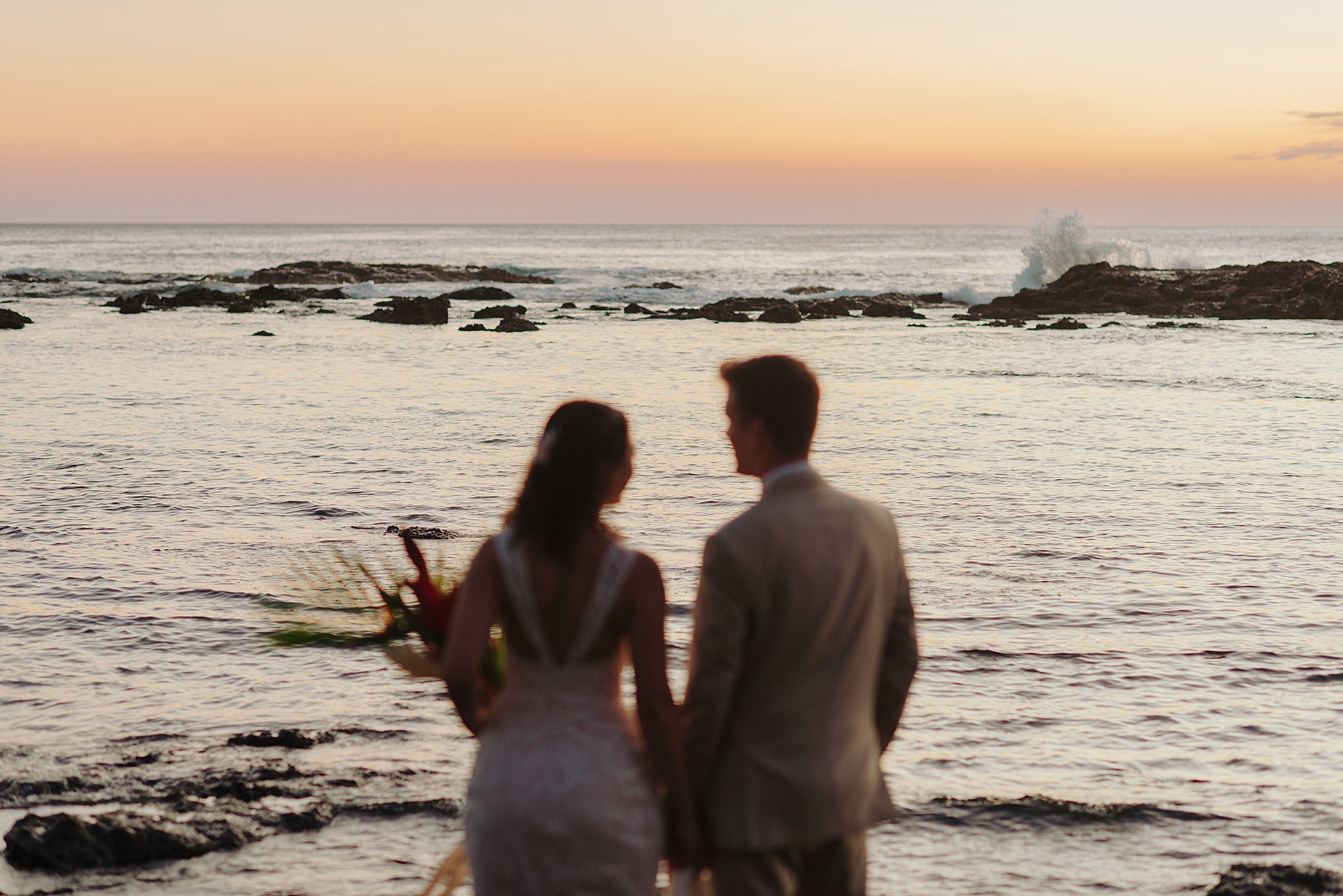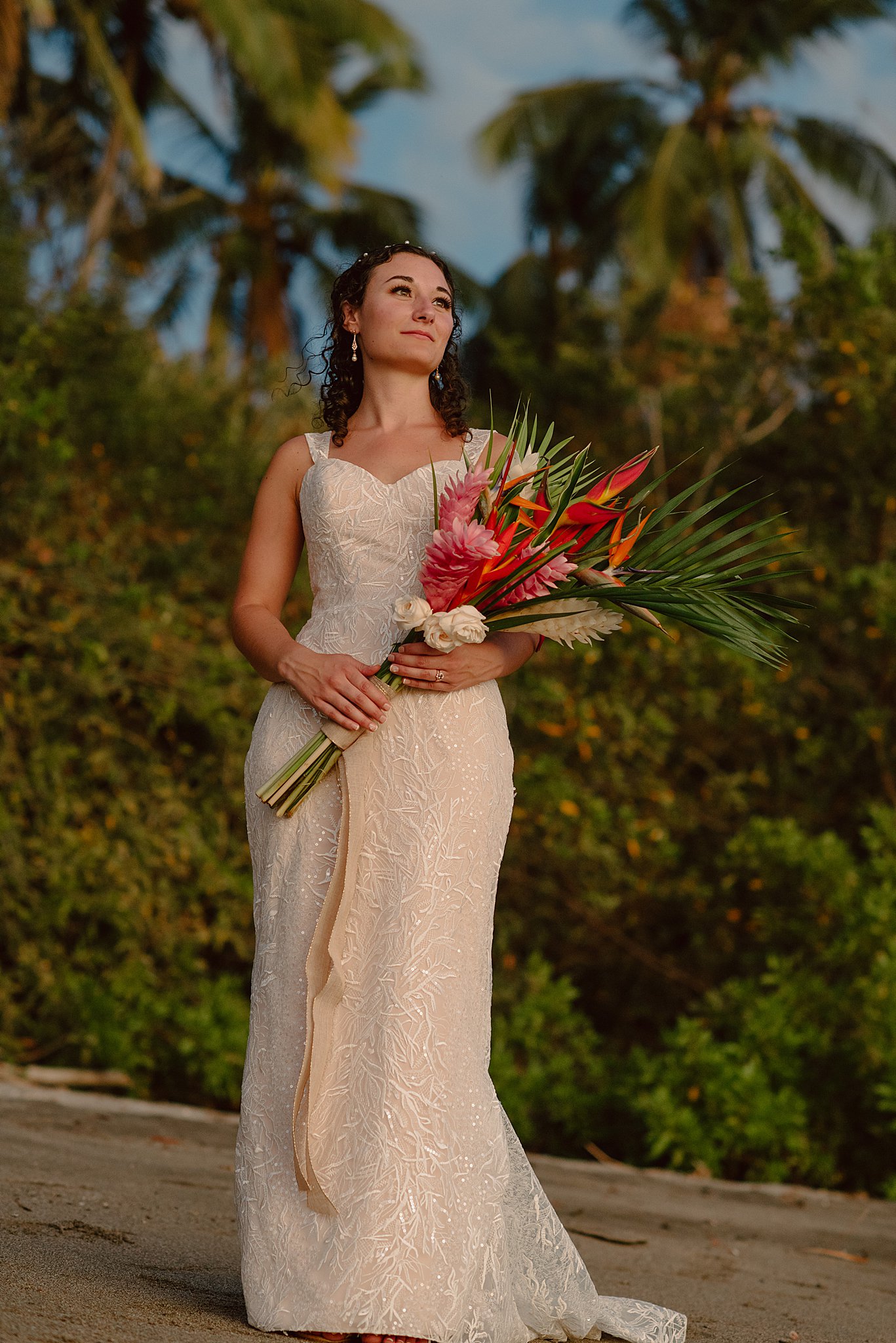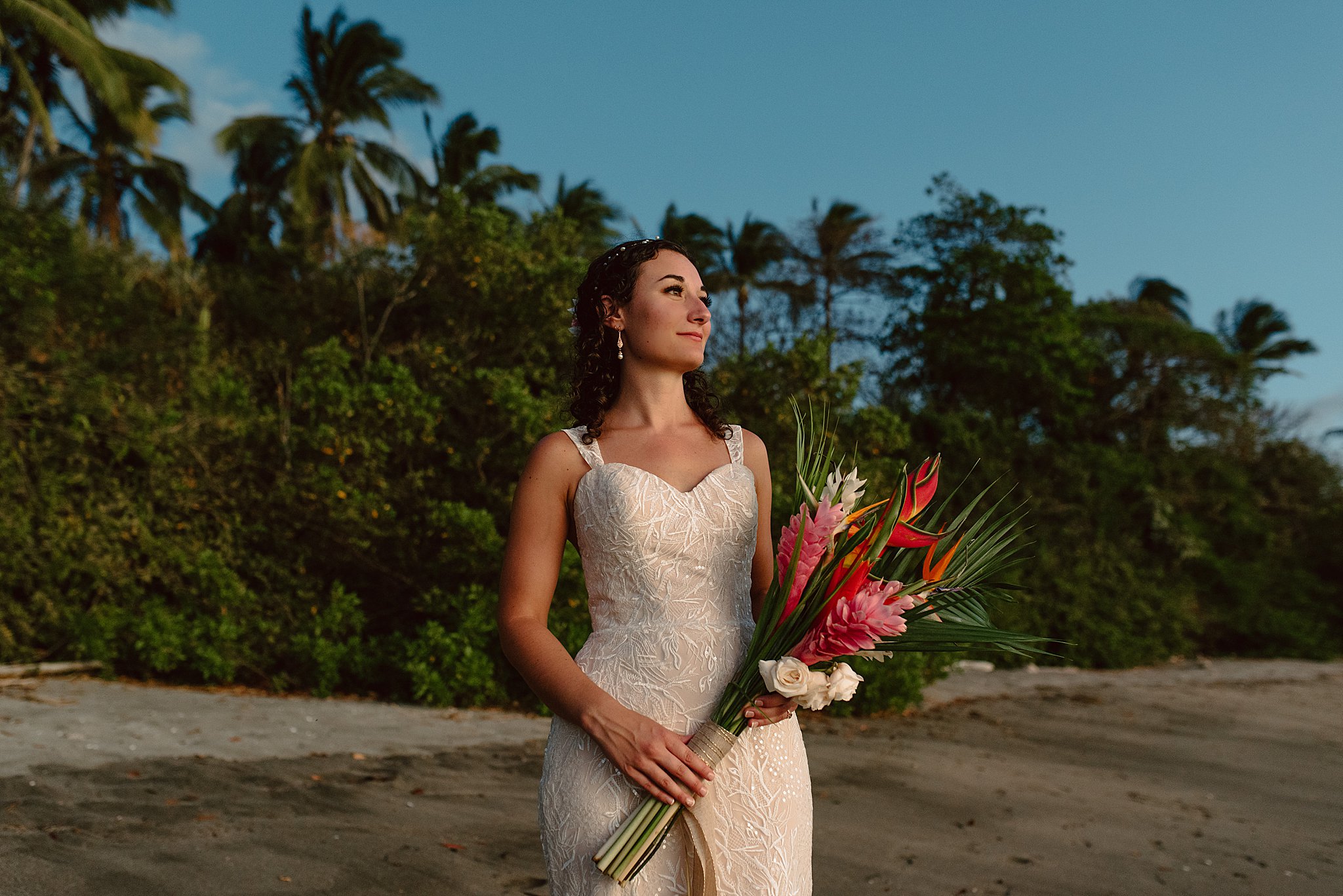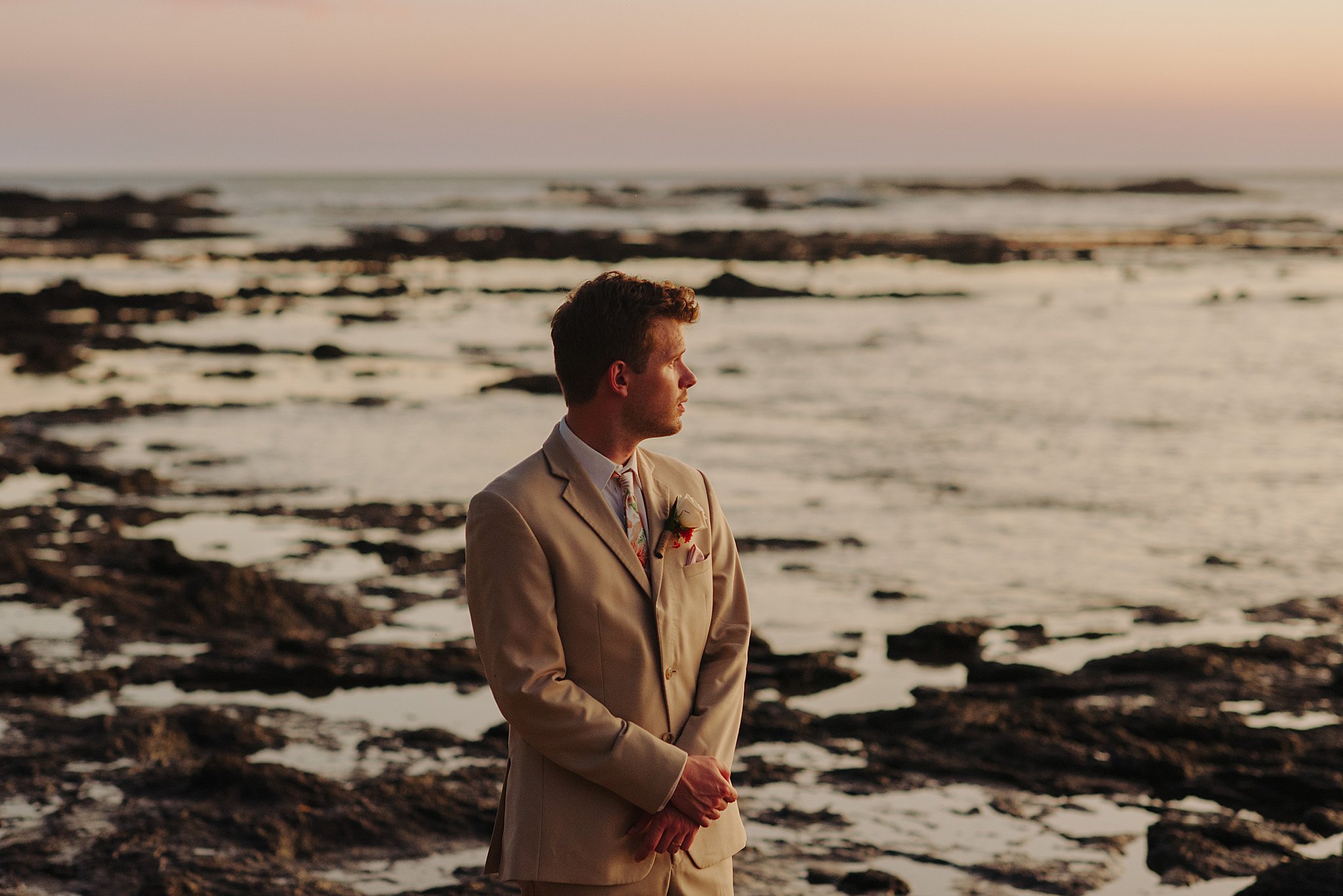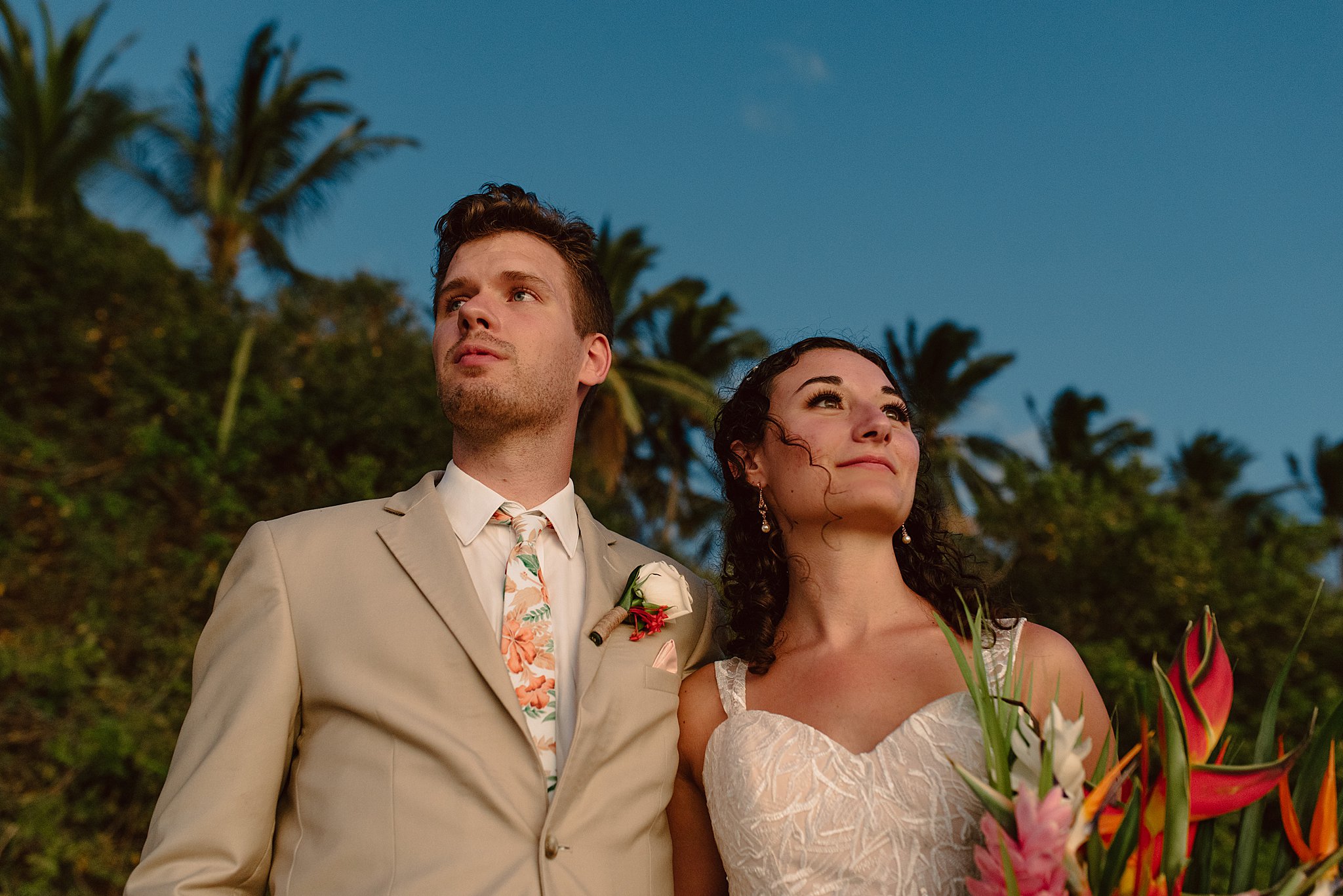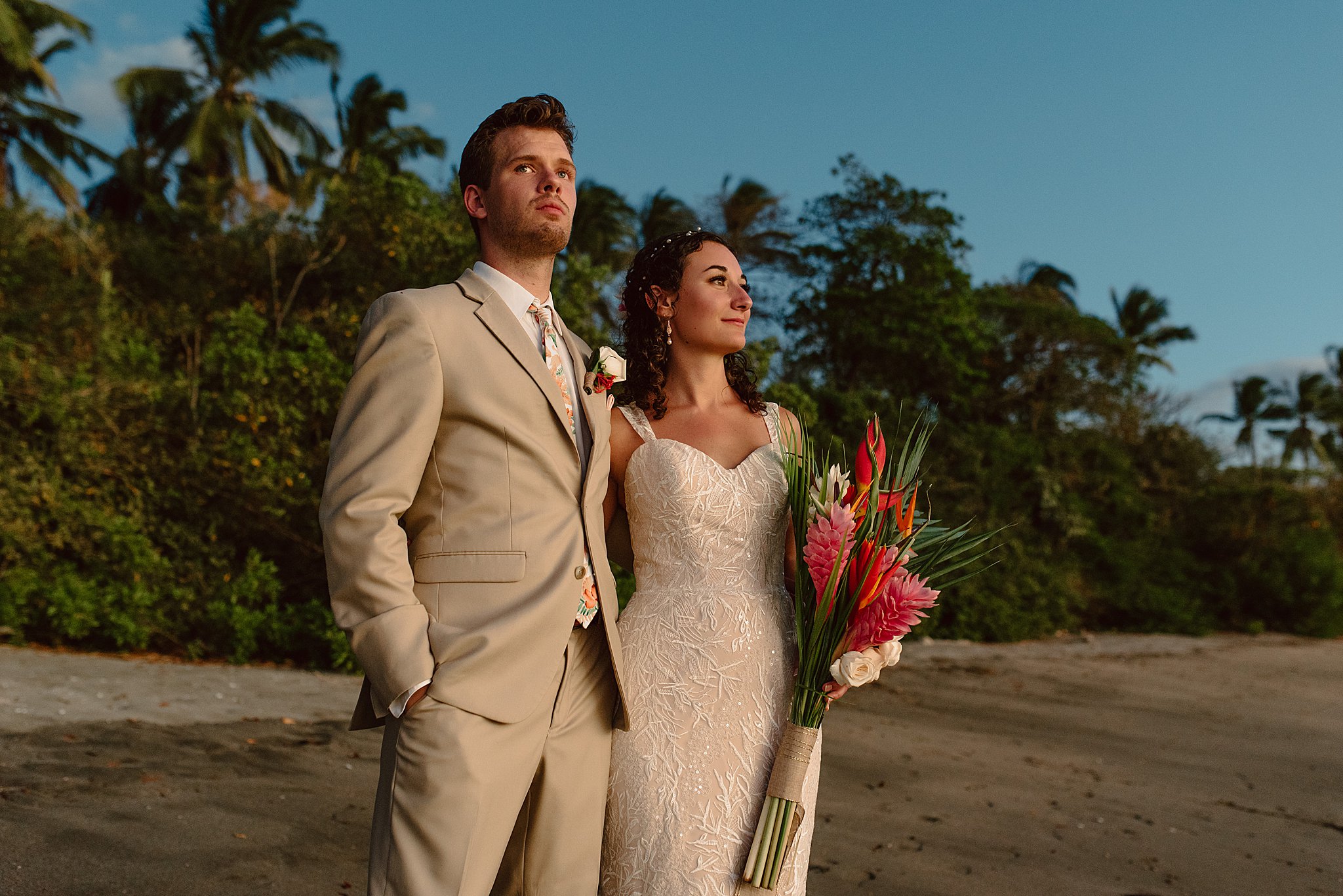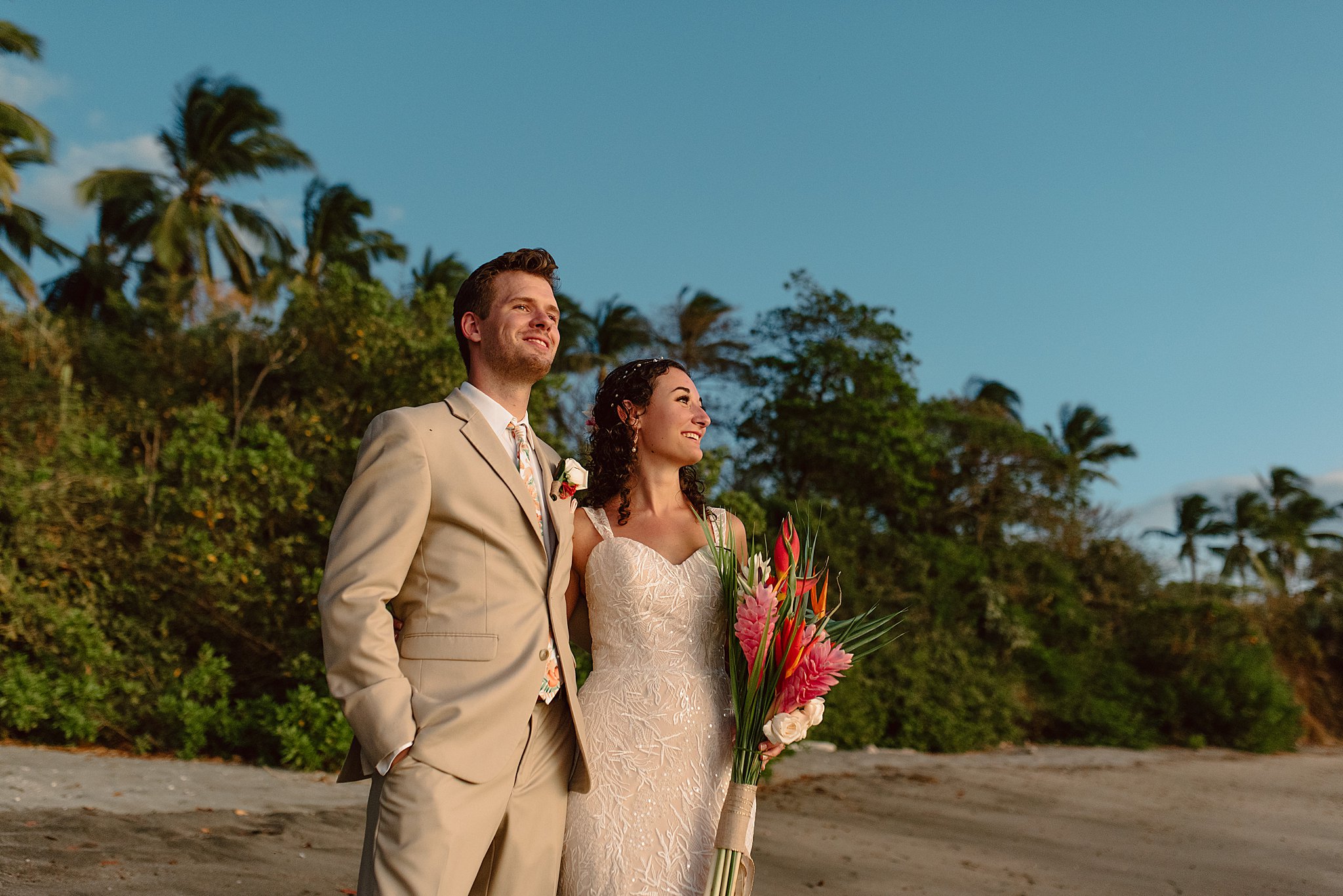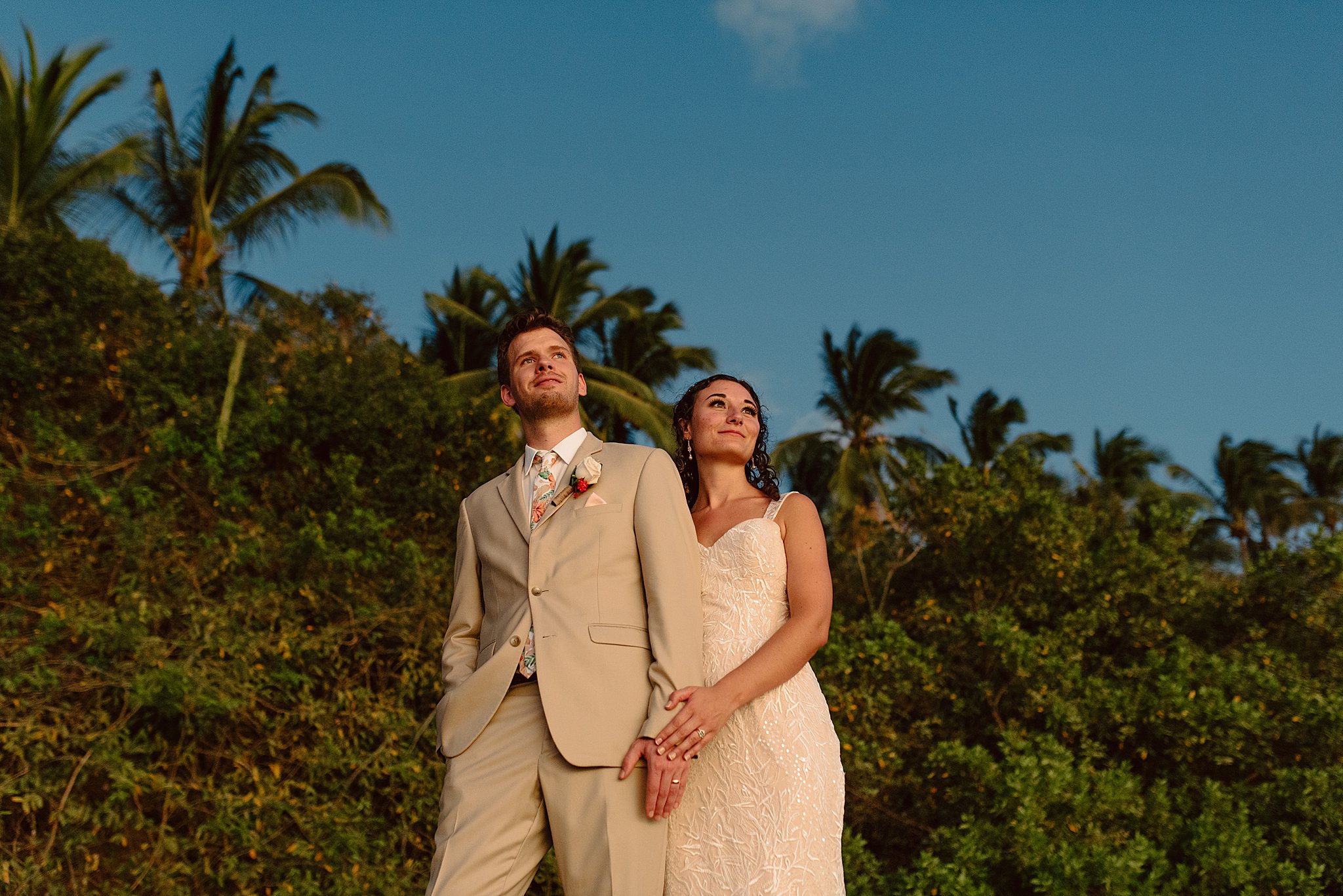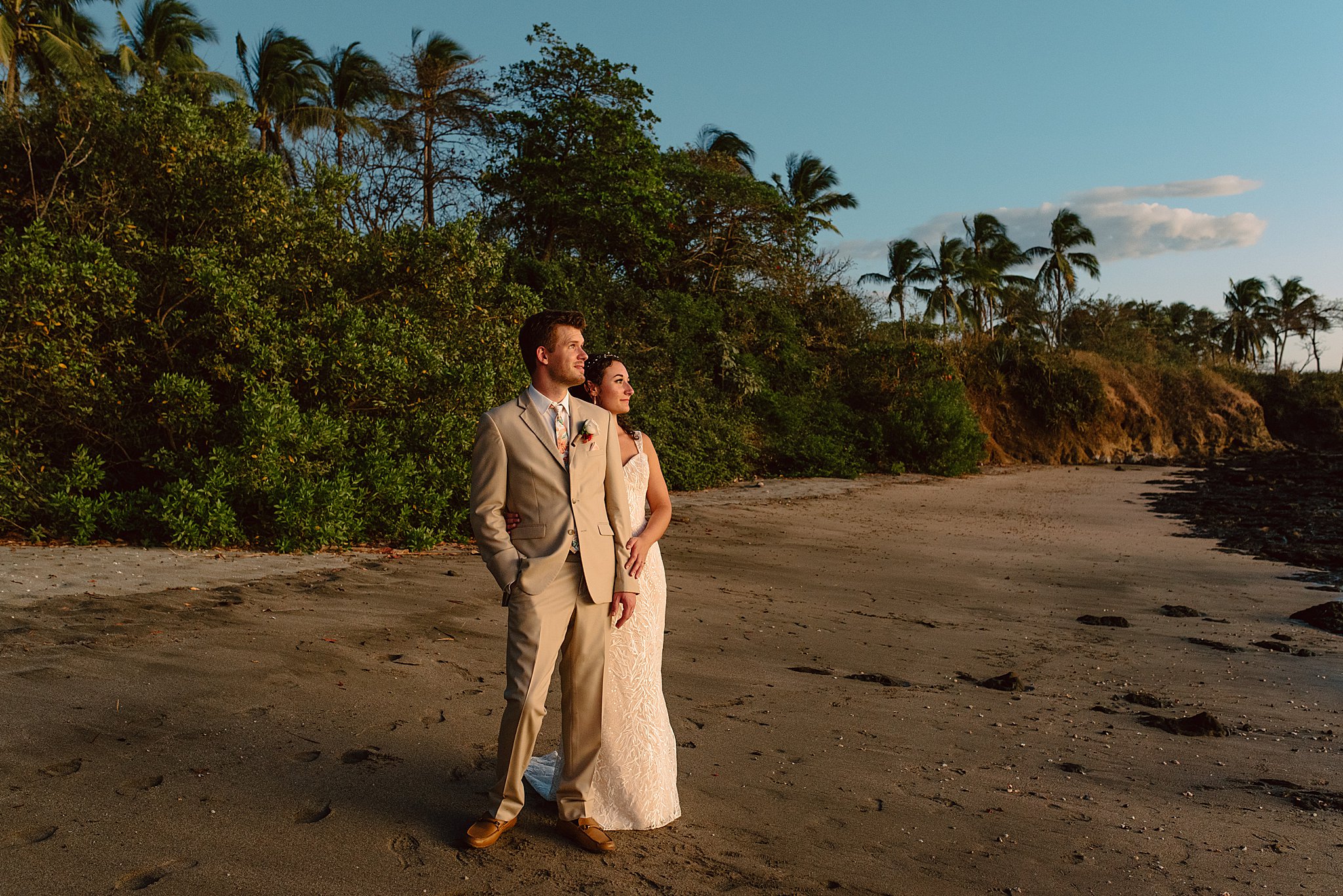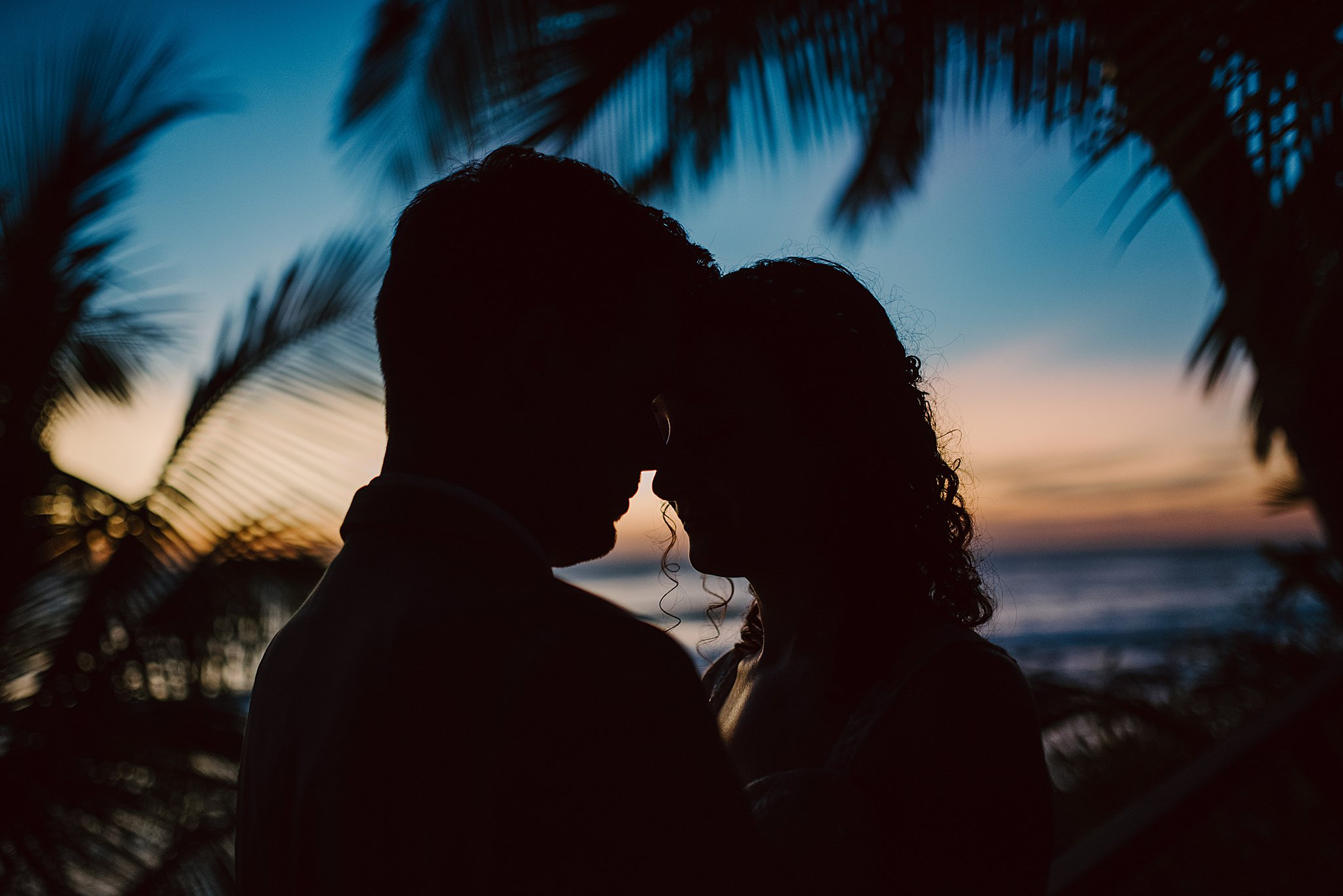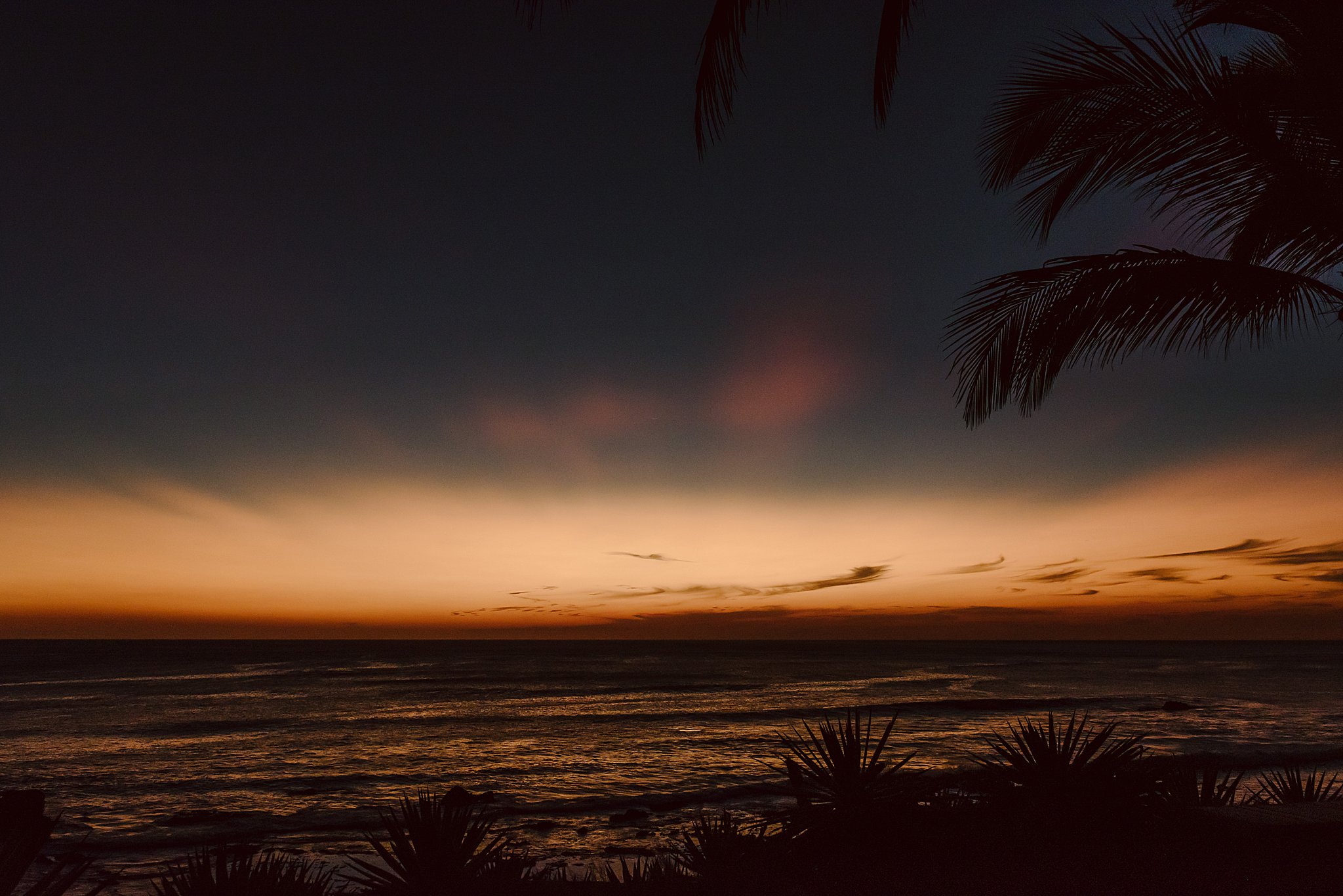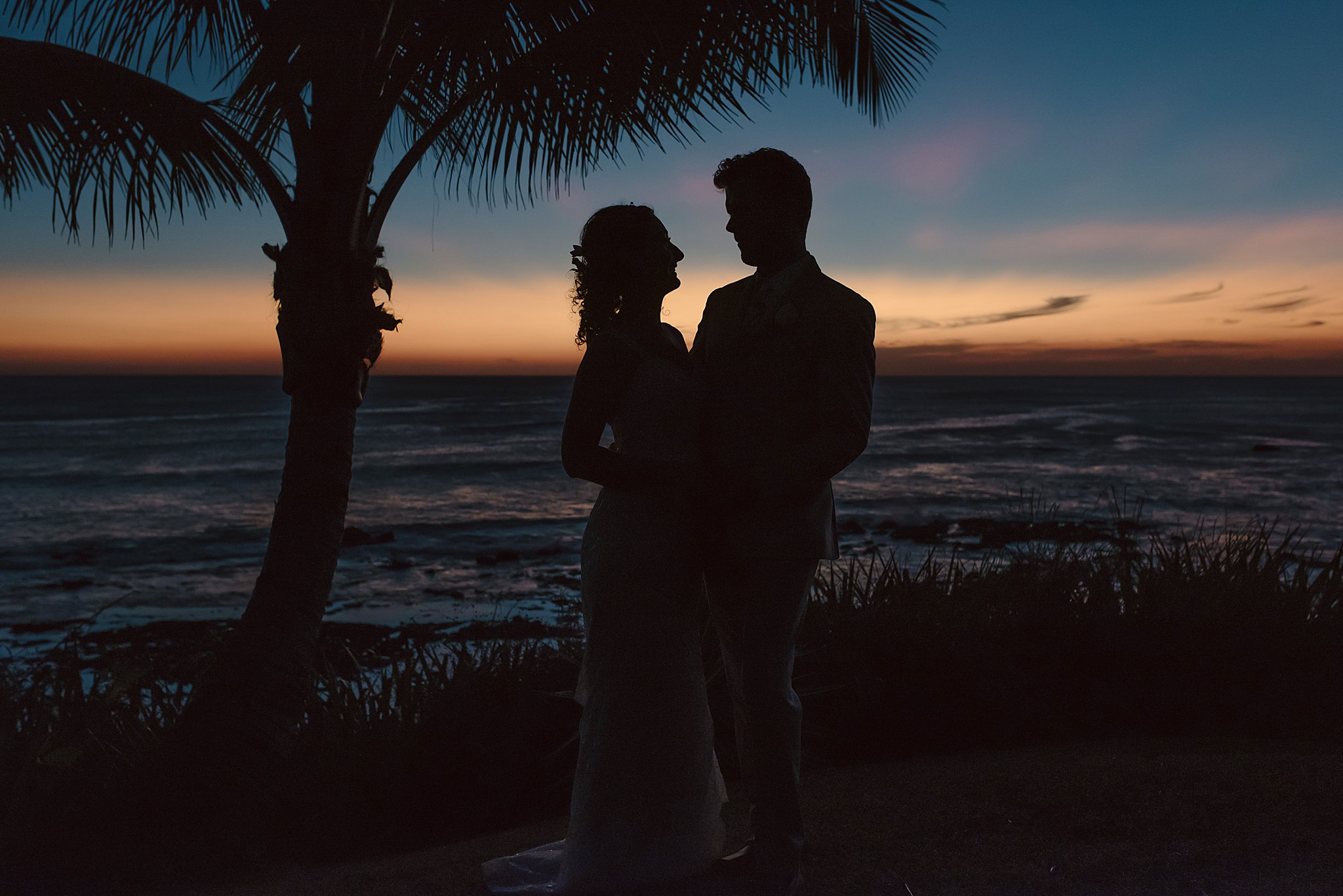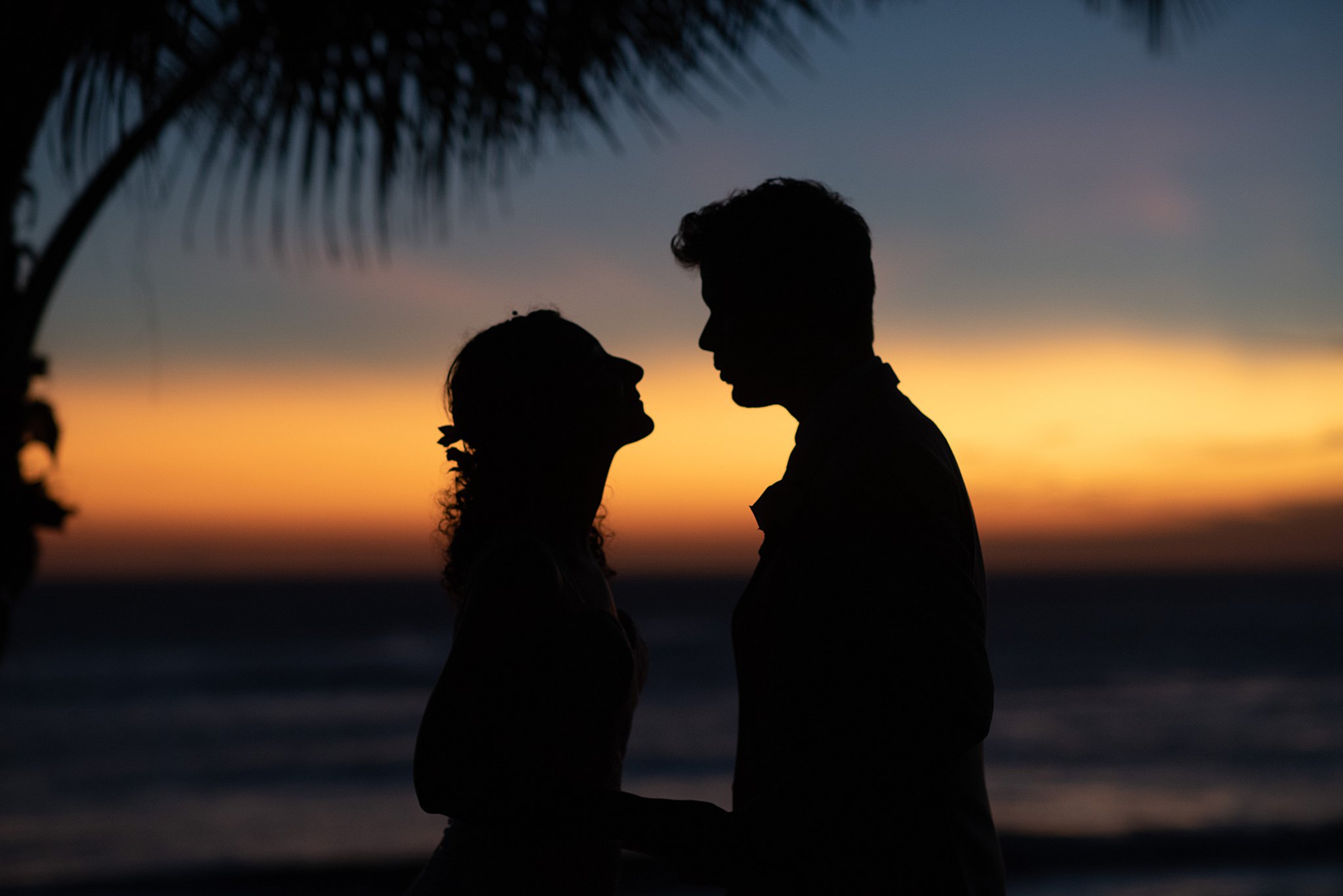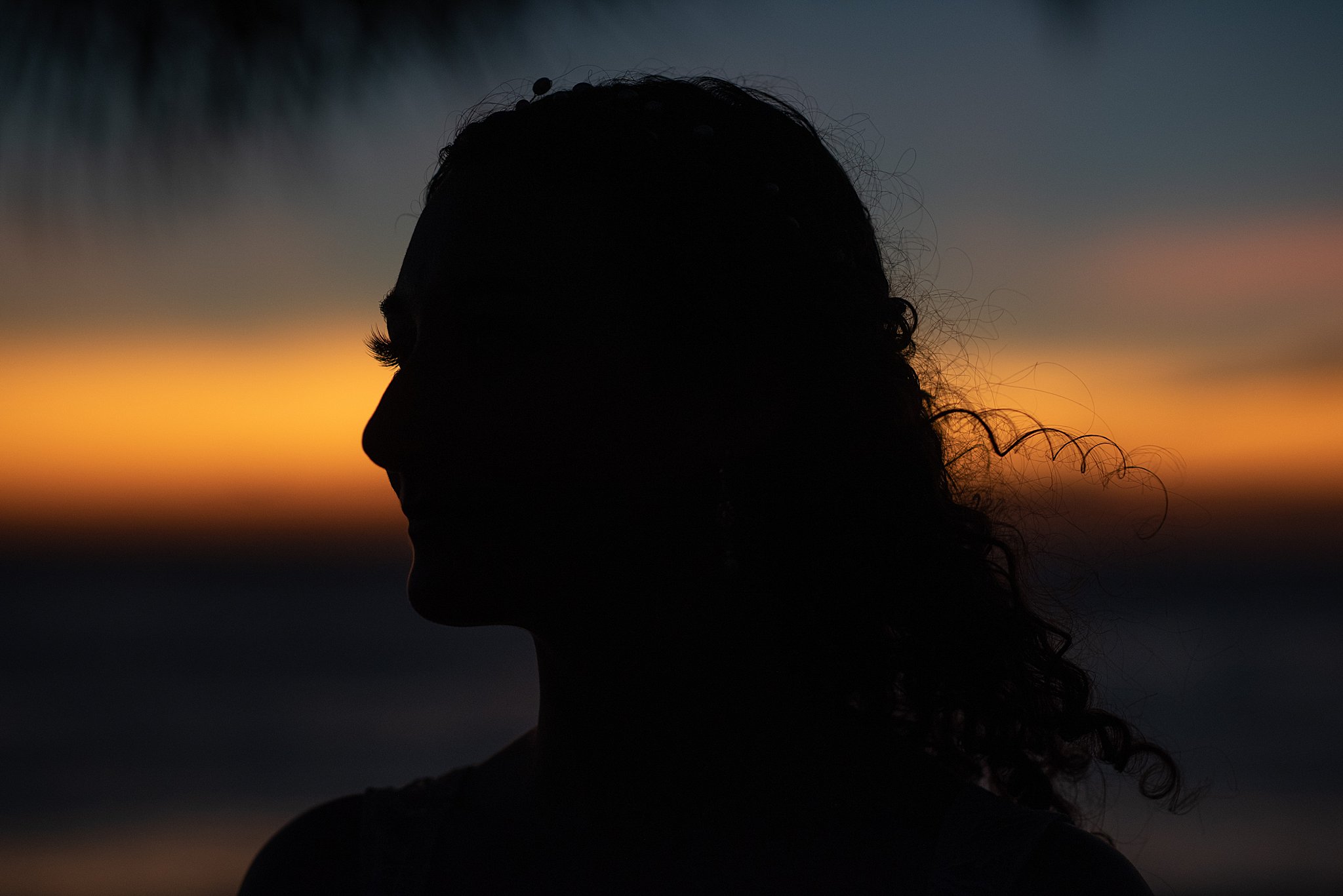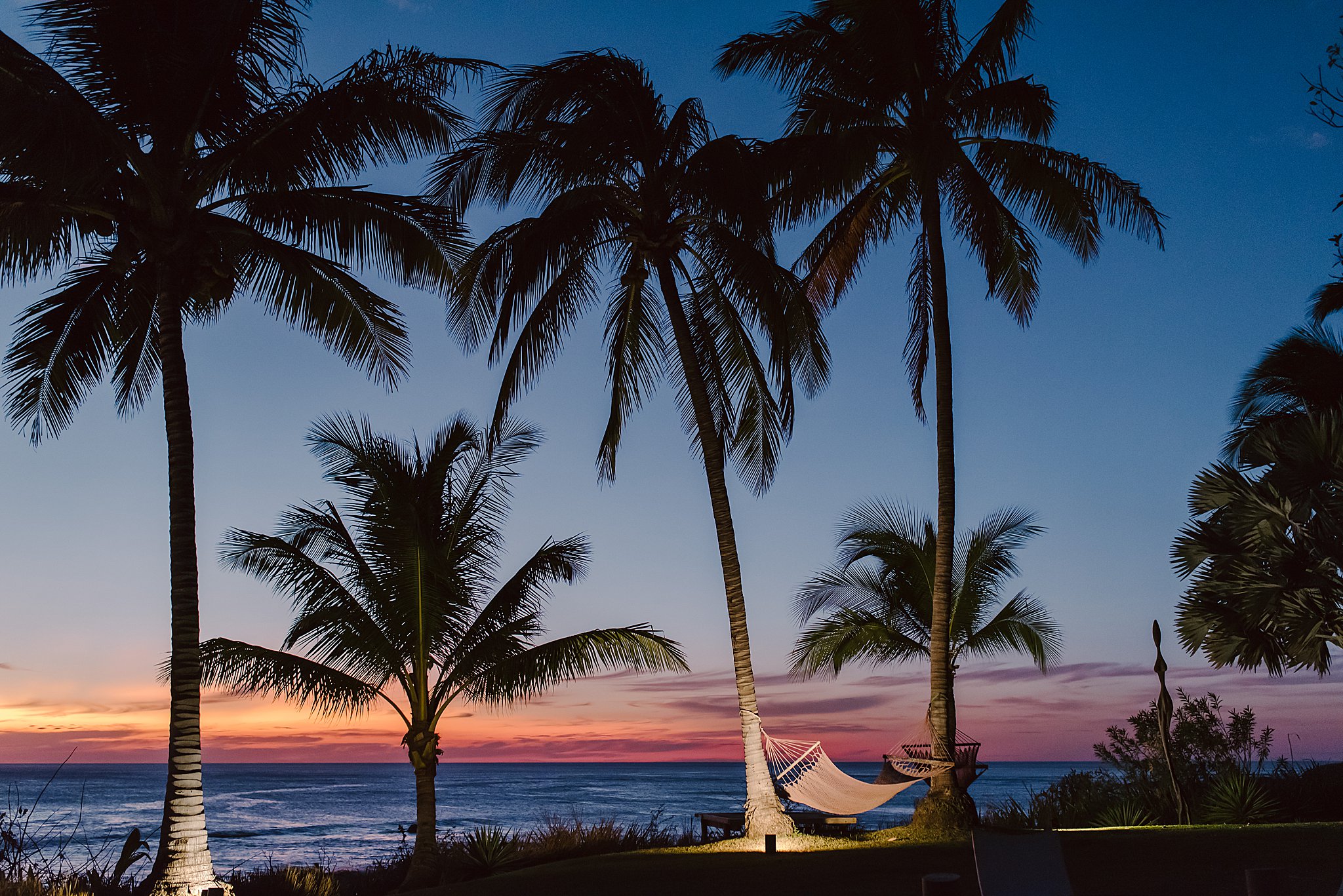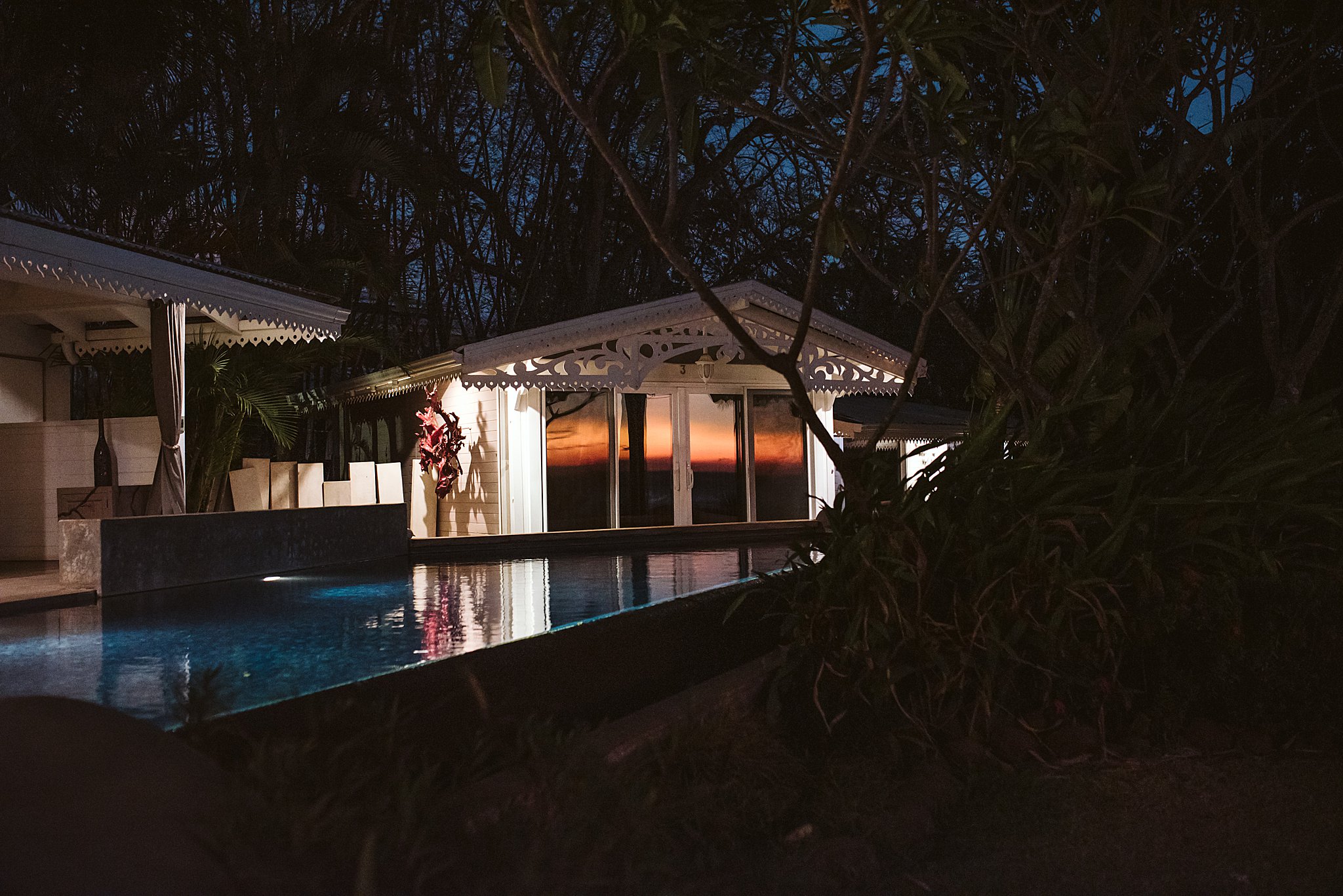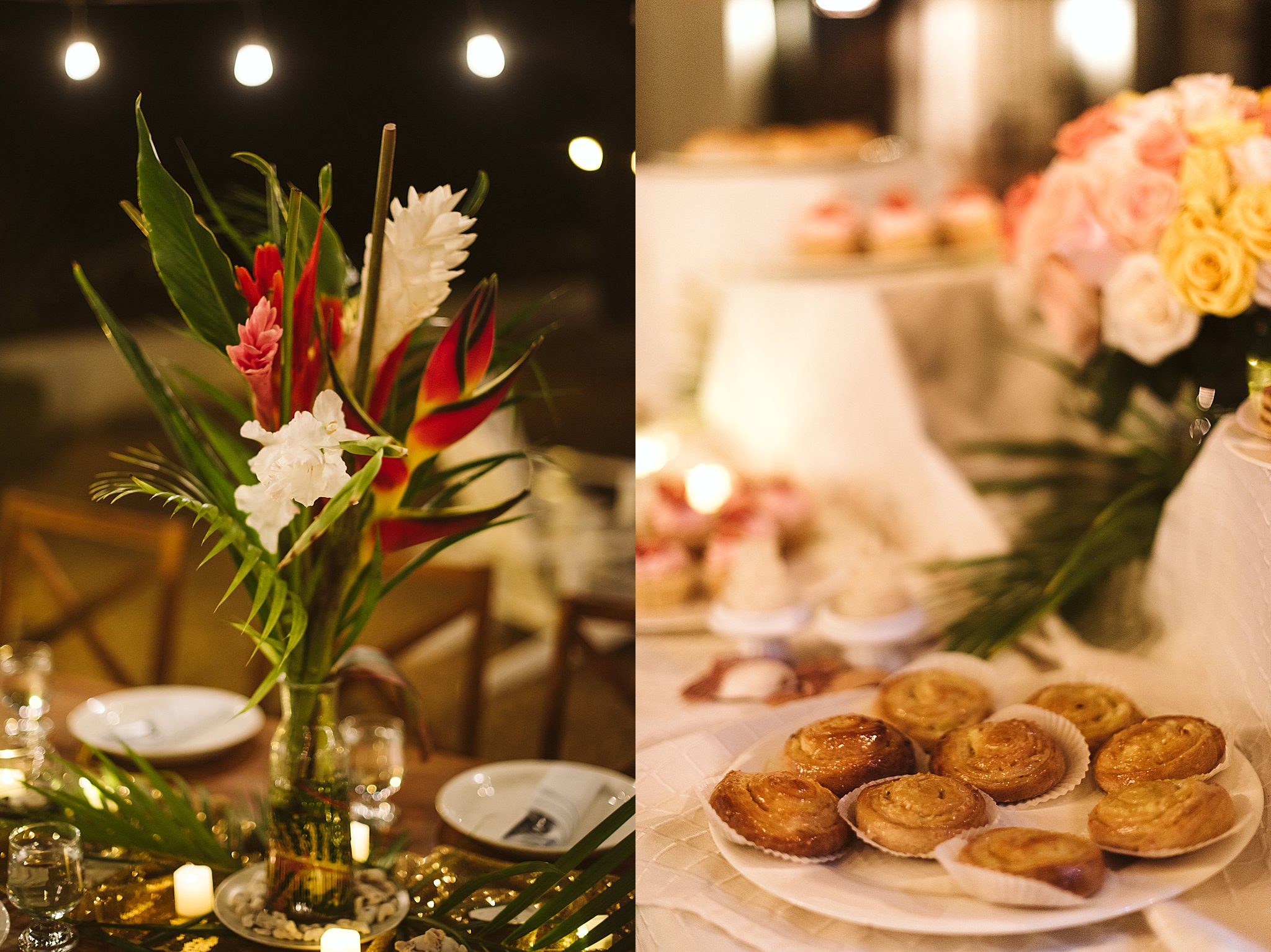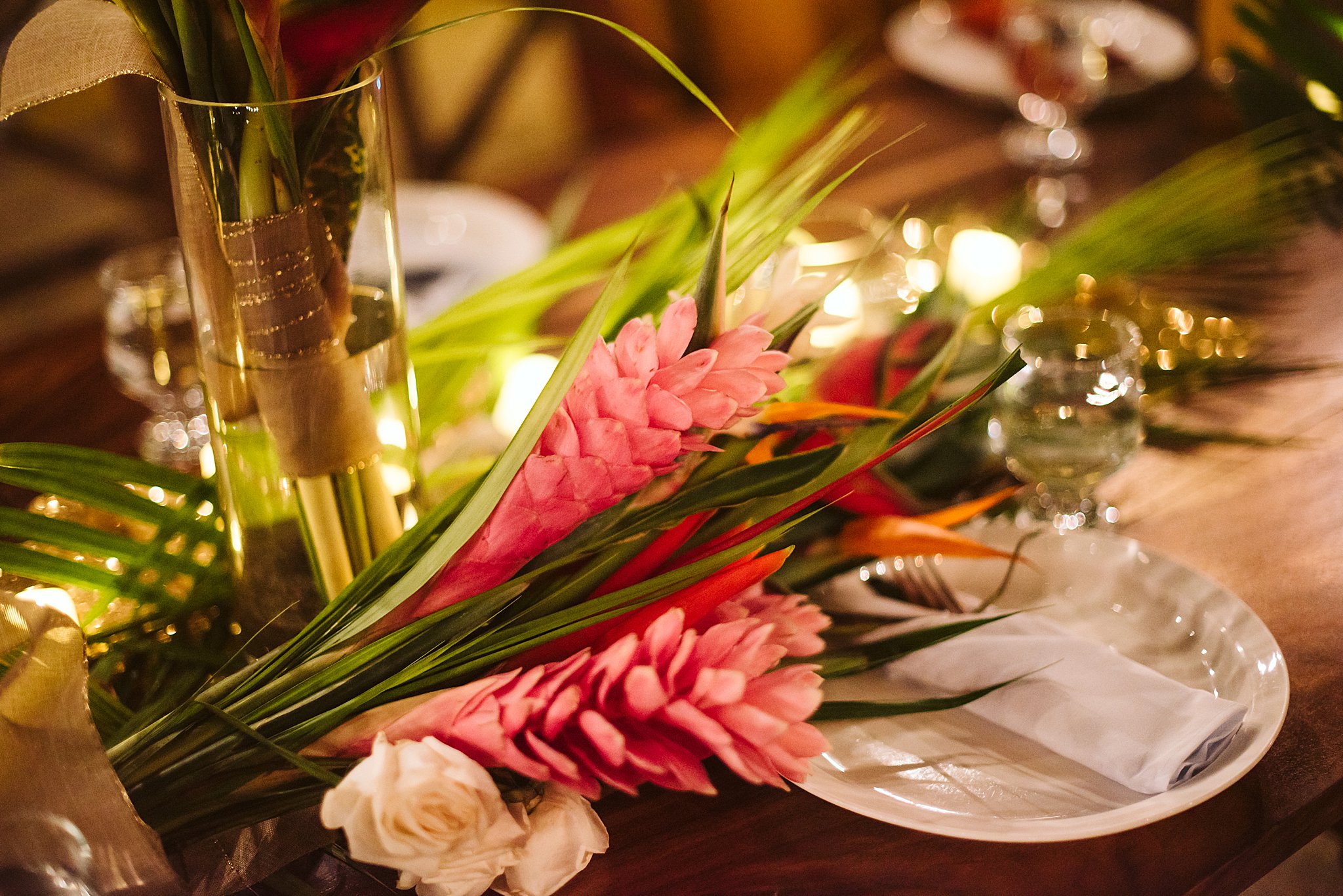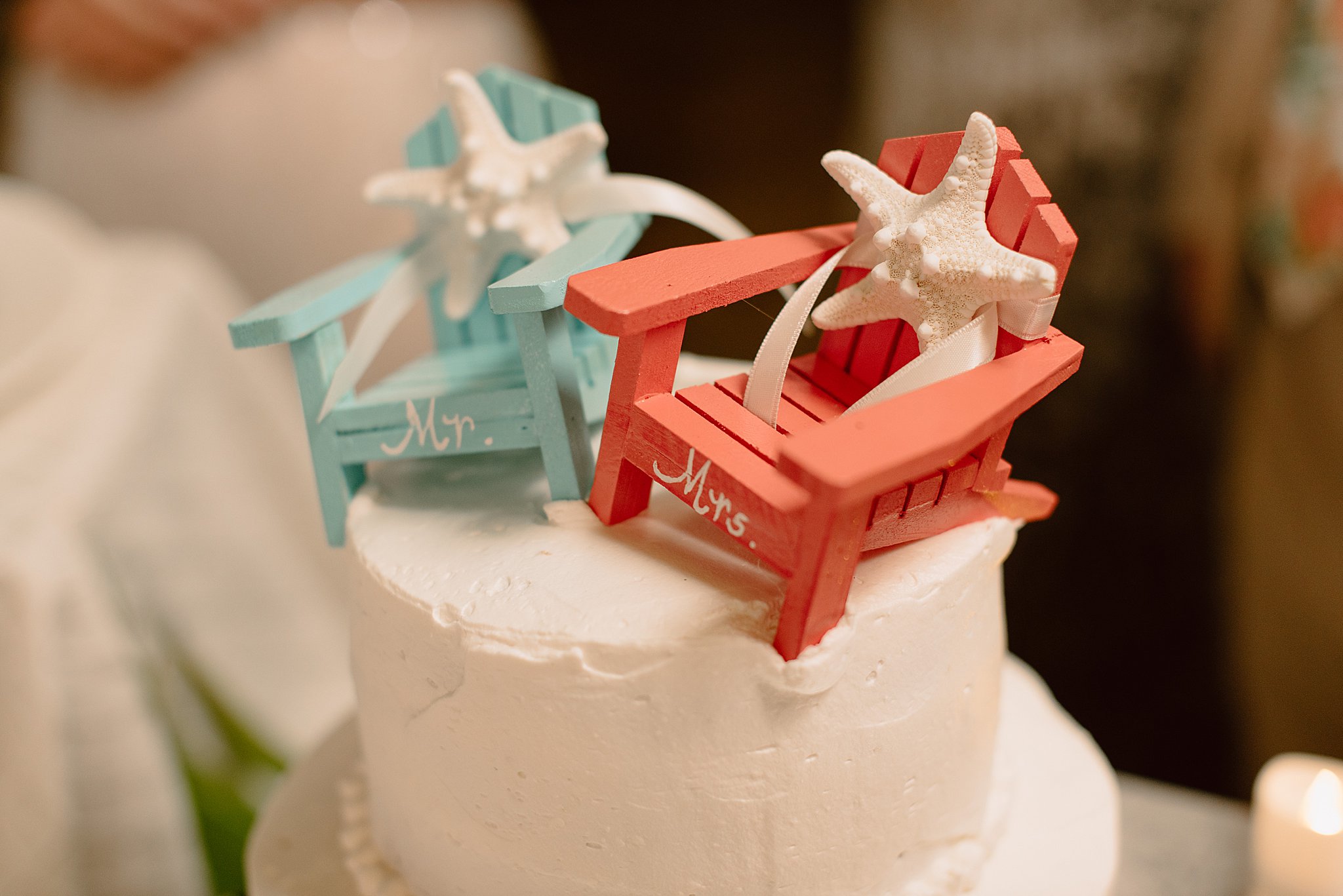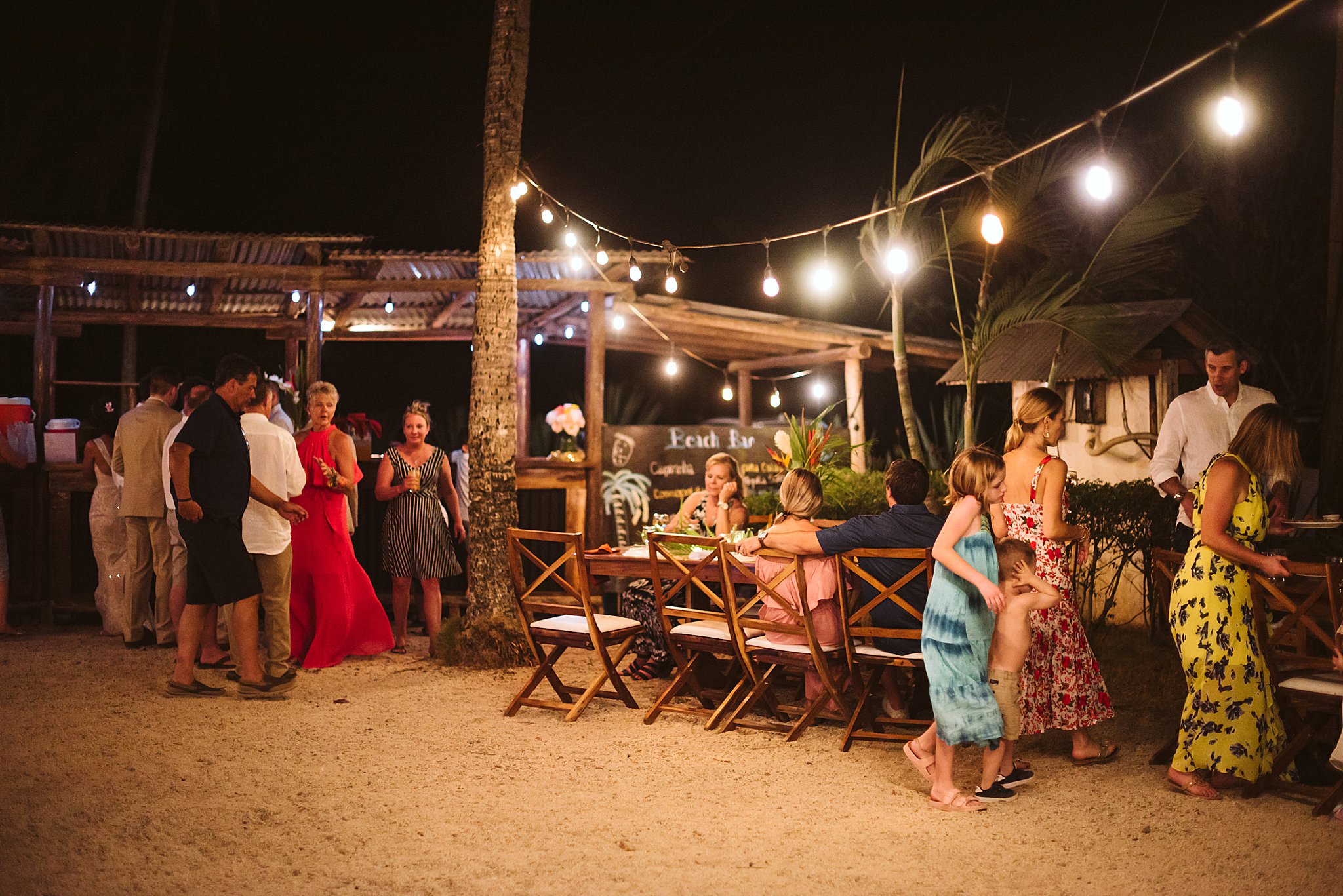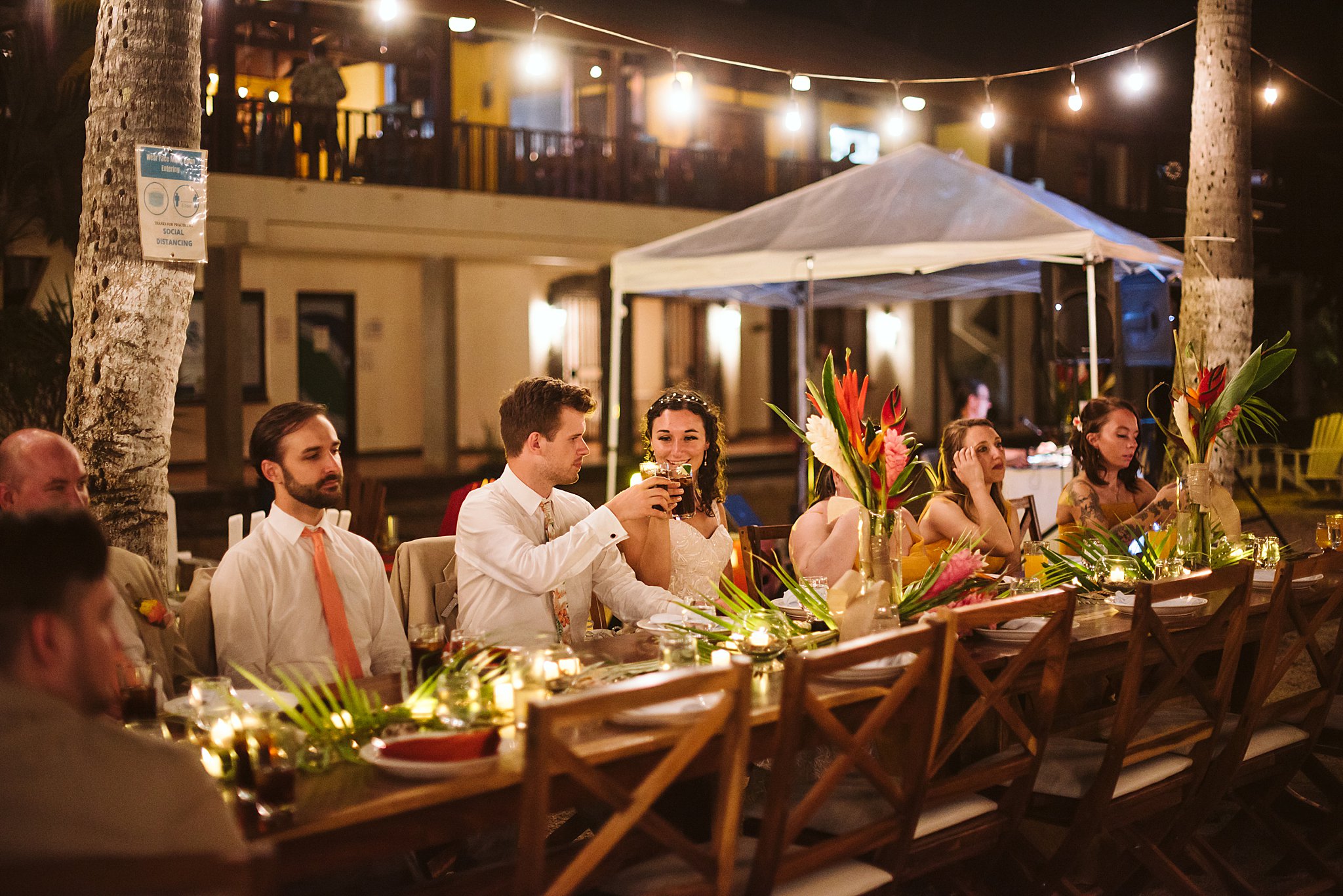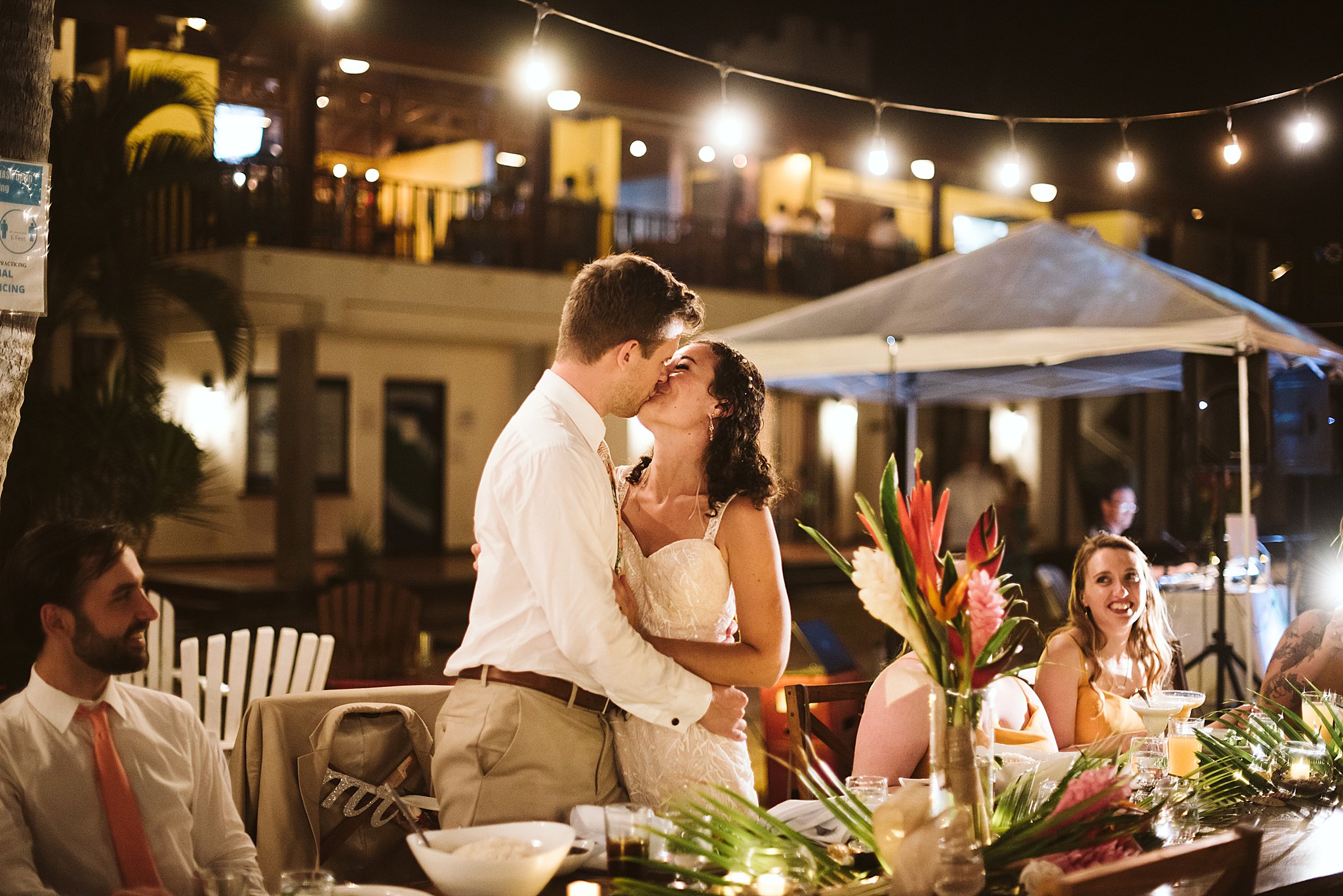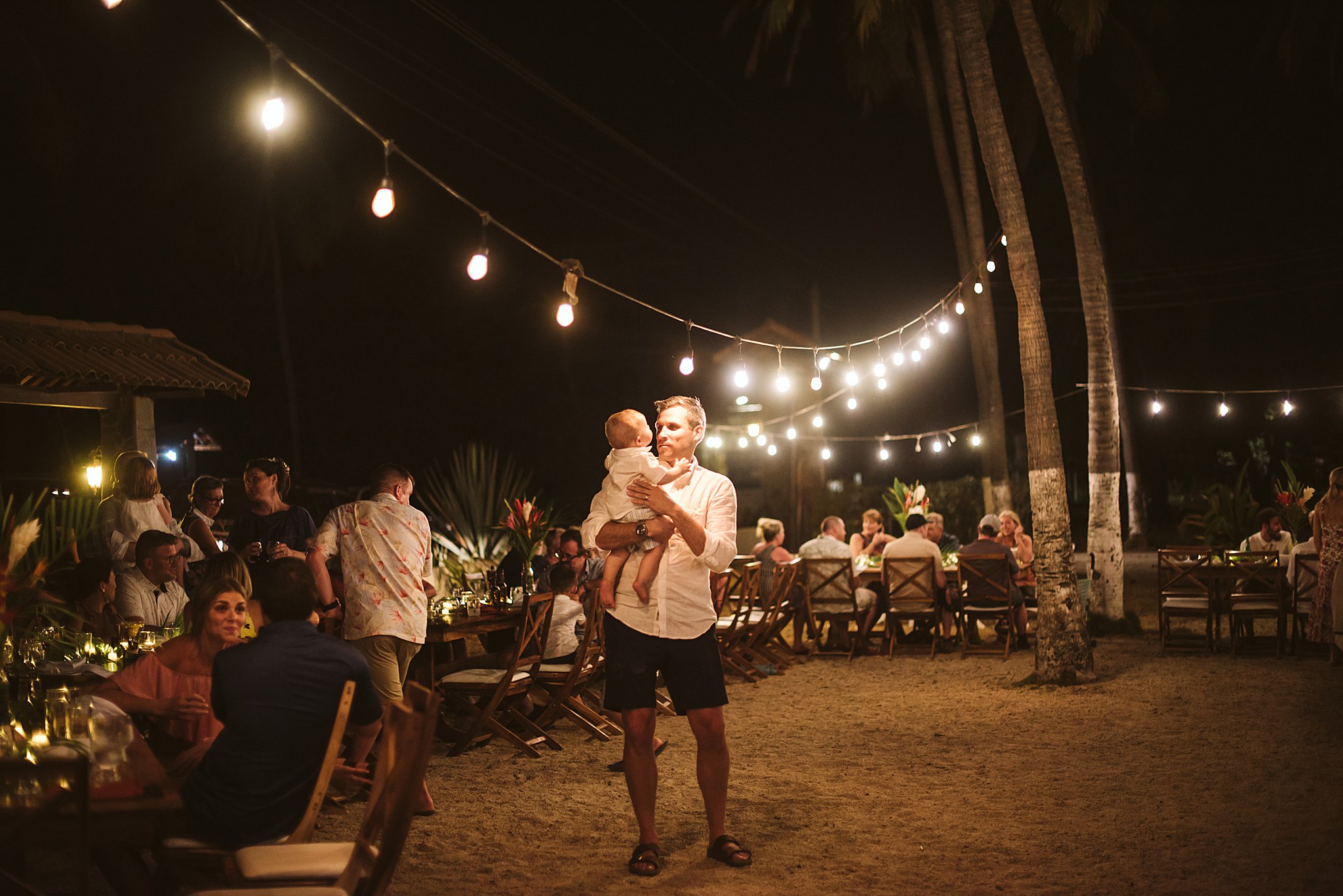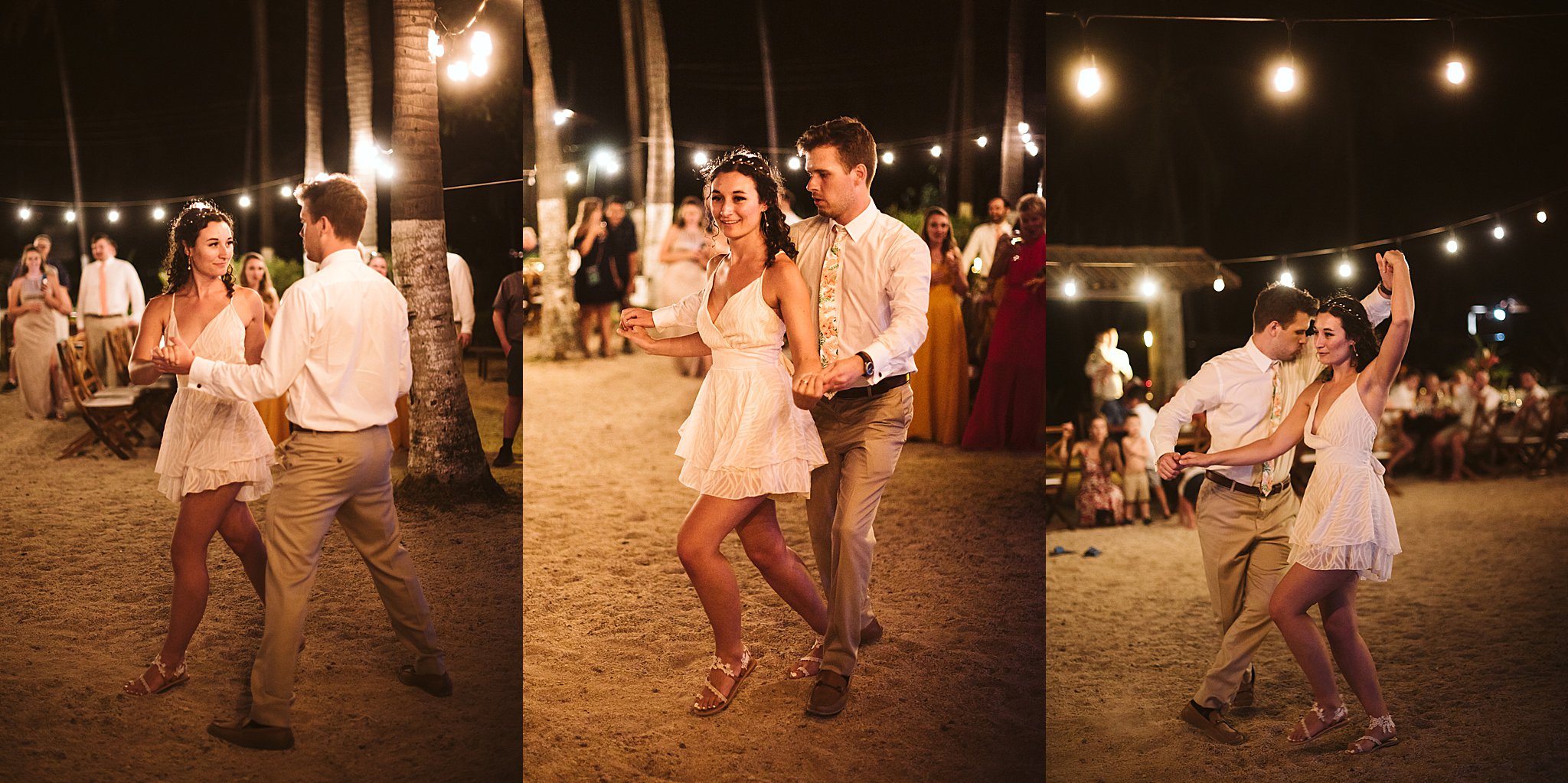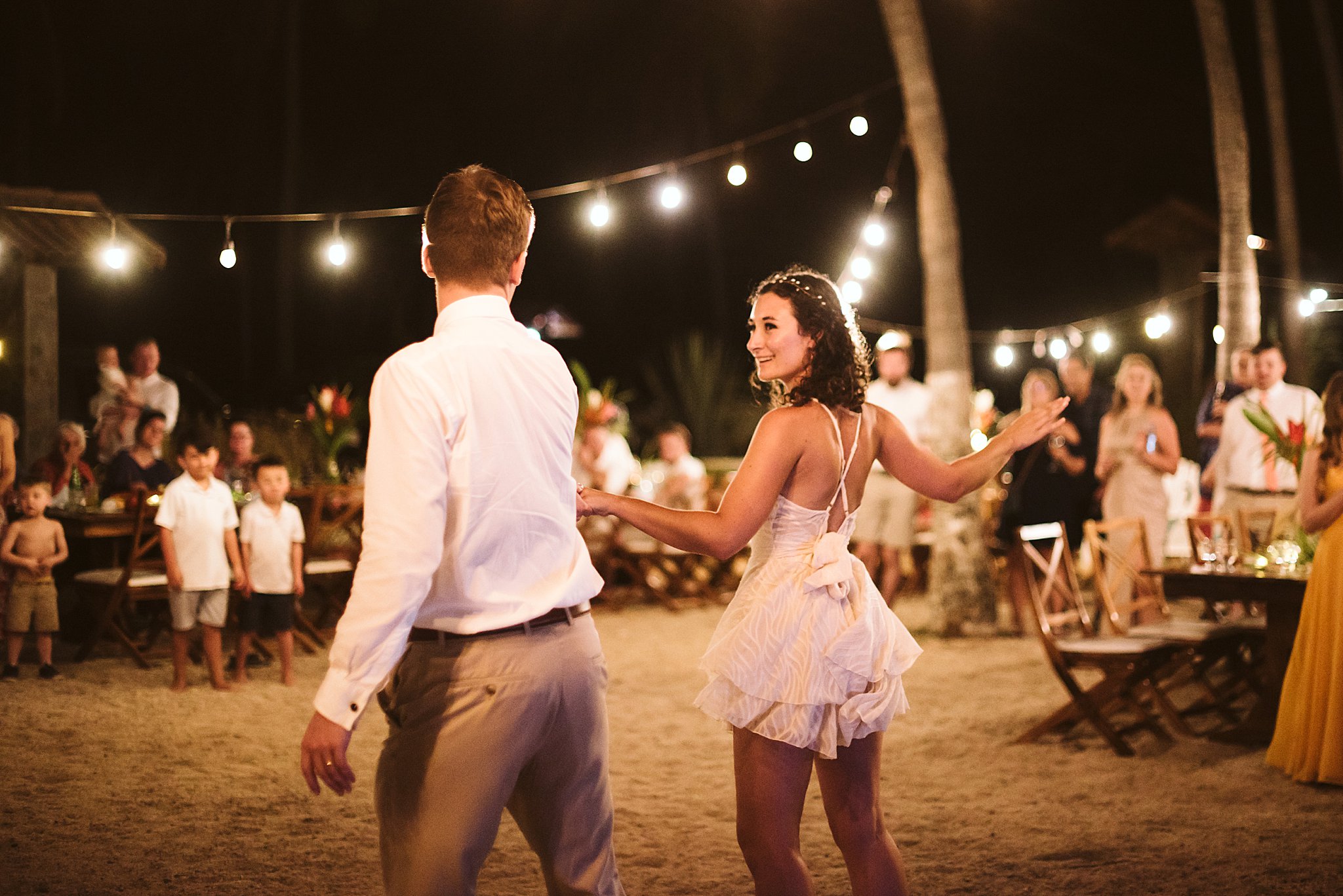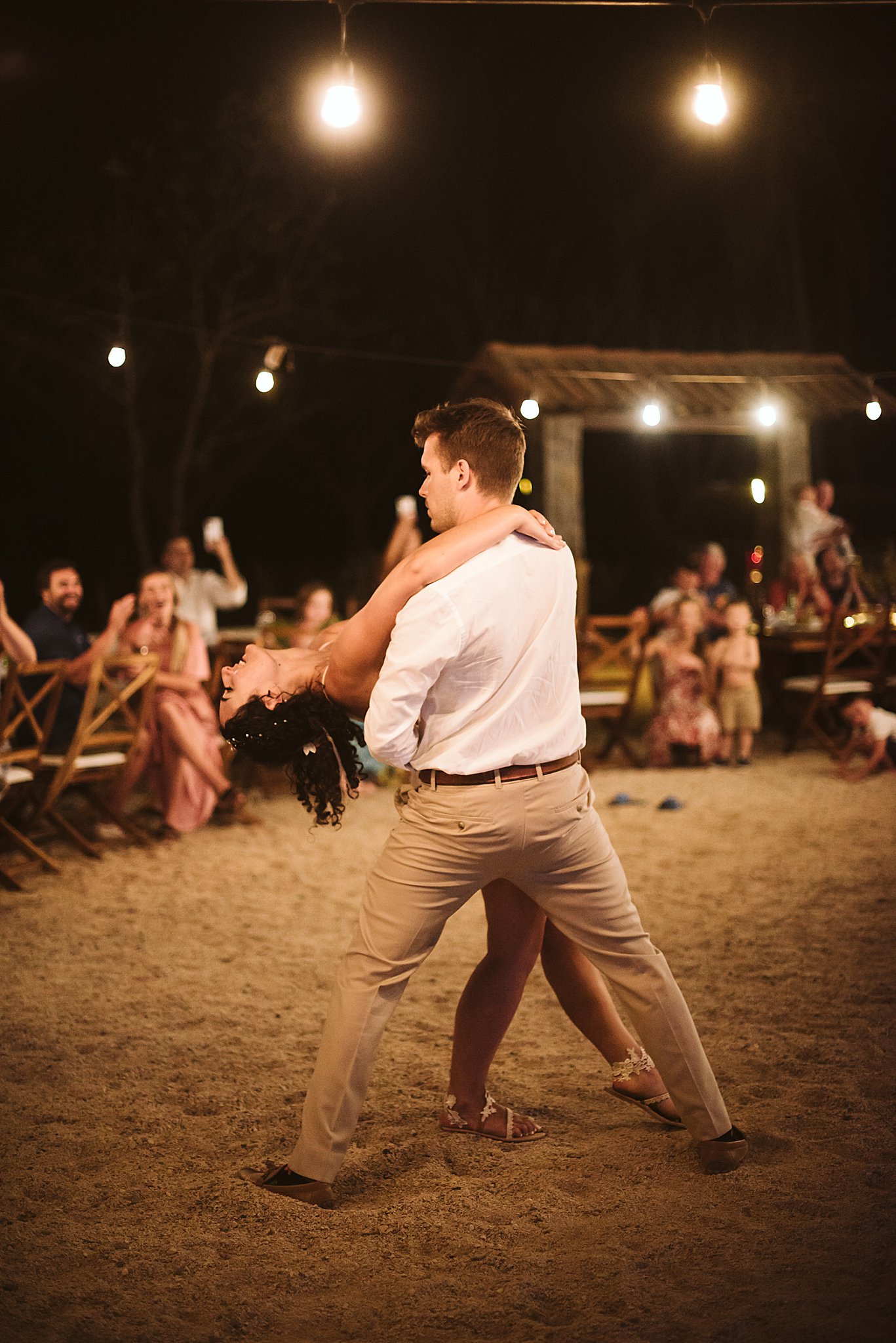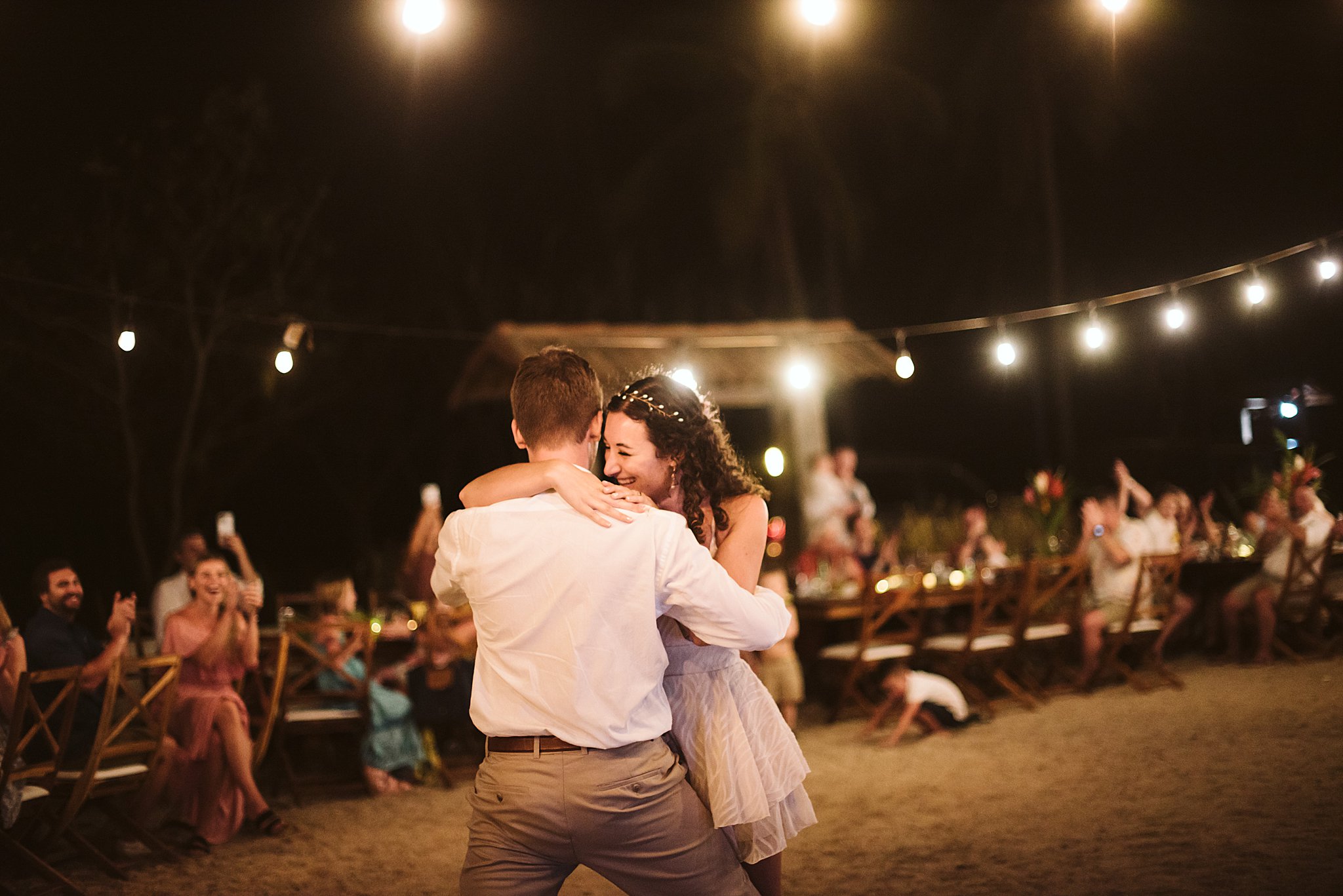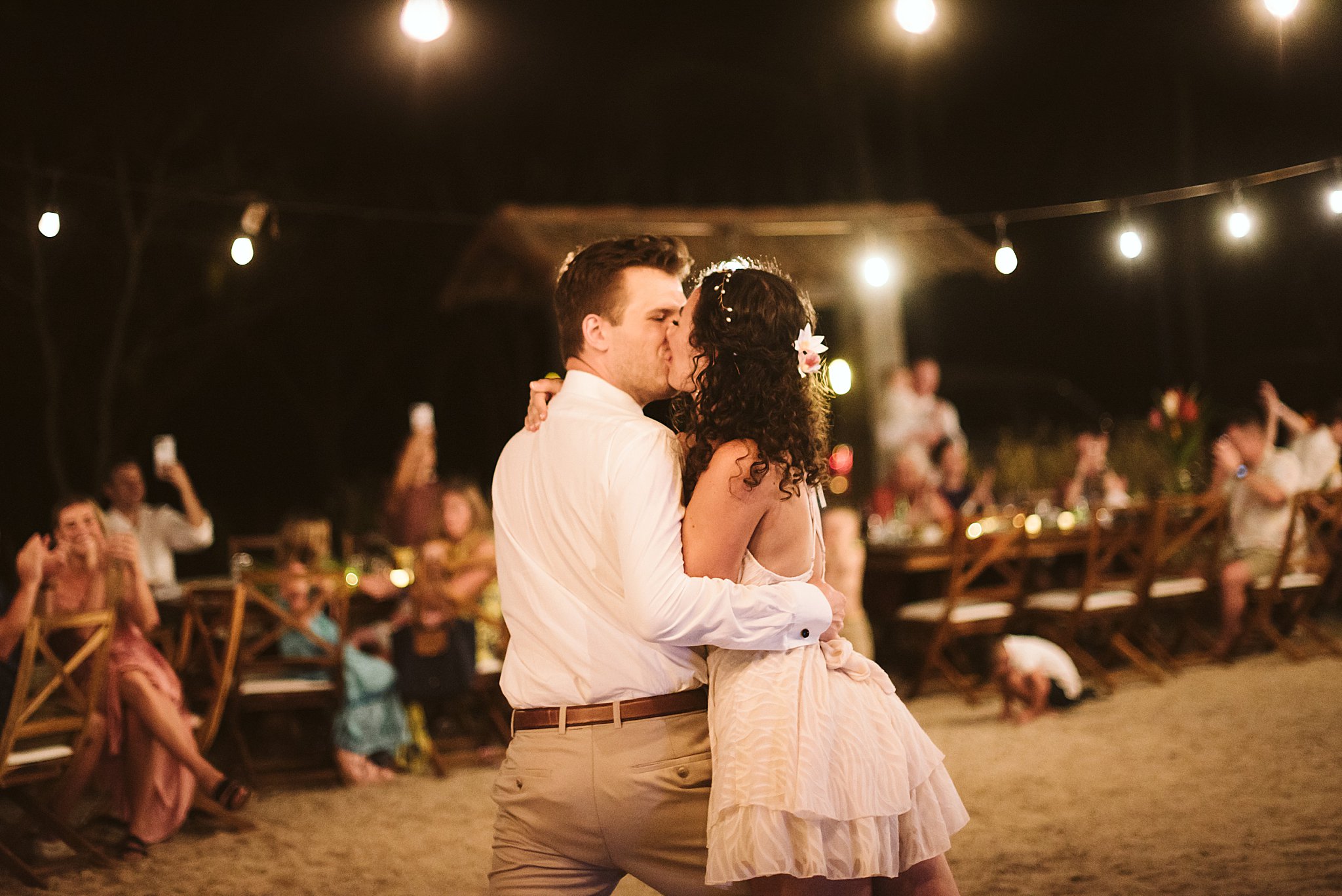 Florist: Kerri Fellman (mother of the groom)