A Greysolon Ballroom winter wedding…what could be better? Duluth, MN is one of my absolute favorite places to photograph weddings so I was super excited to hear from Anne a few months before the big day in early December. We had the mildest and most beautiful winter weather we could've asked for (a far cry from the last winter session I photographed in Duluth with freezing temps and crazy snowfall!) Beautiful weather plus a gorgeous pink and blue sunset during bridal photos was pretty much a photographer's dream come true!
After the sun set, Zach & Anne got married in the gorgeous Greysolon ballroom in front of family and friends. Afterwards guests enjoyed music, cocktails, and plenty of sweets before dinner.
If you're looking for a little winter wedding inspiration, let this be it! Anne paired sparkly black and gold accents with gorgeous deep pink and red tones and had the ballroom and tables decked out with gorgeous arrangements by Saffron and Grey. Zach stood out from her off-white gown in a slightly metallic deep silver suit coat that mirrored those shimmering accents throughout the space. Anne also had prepared her bridesmaids with faux furs just in case they needed to be outdoors at all during the day (and, to keep herself warm during our outside photos, she threw on a structured jacket from Target and kept on her fuzzy slipper-esque slides!)
Here are some of my favorites from their day! Enjoy!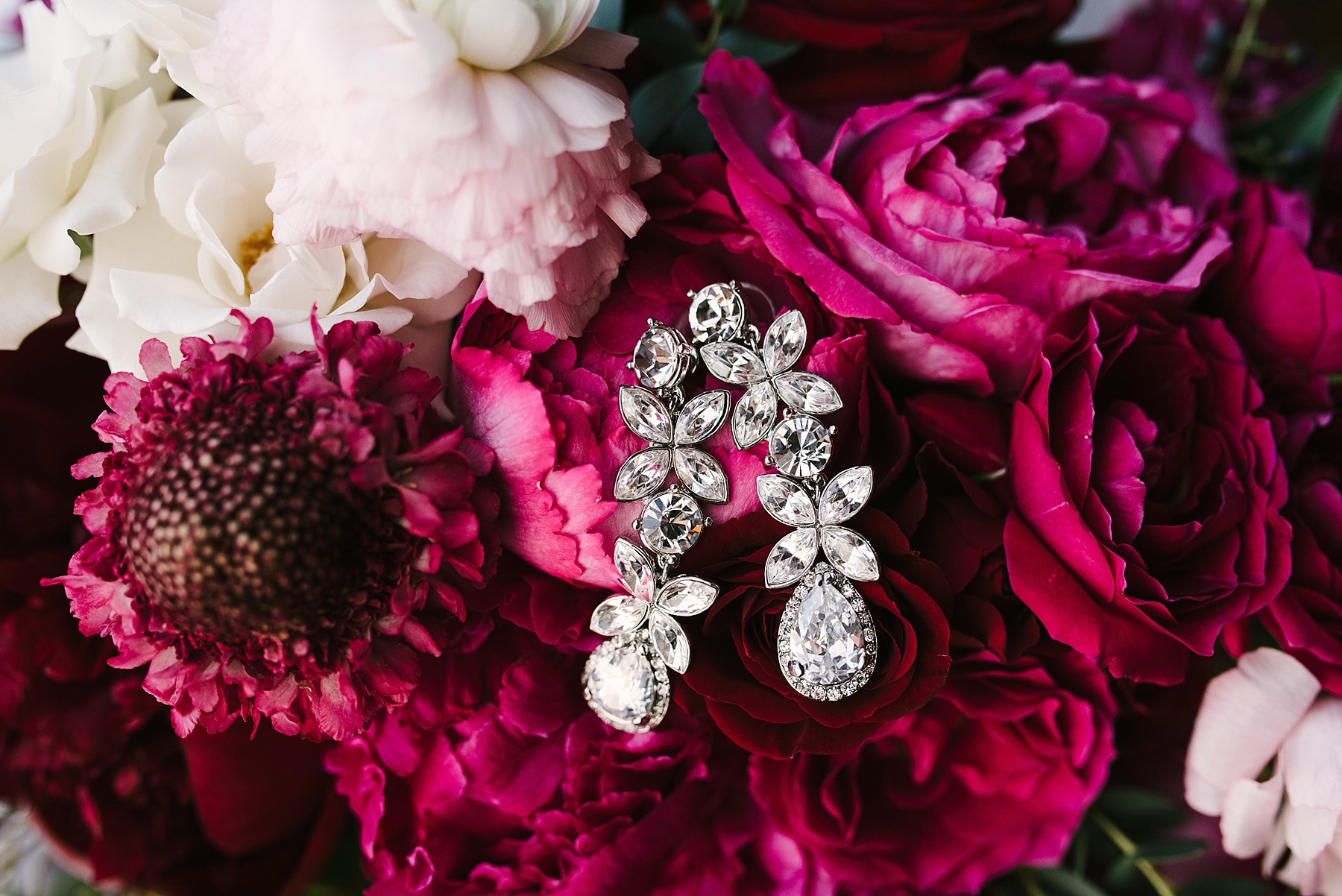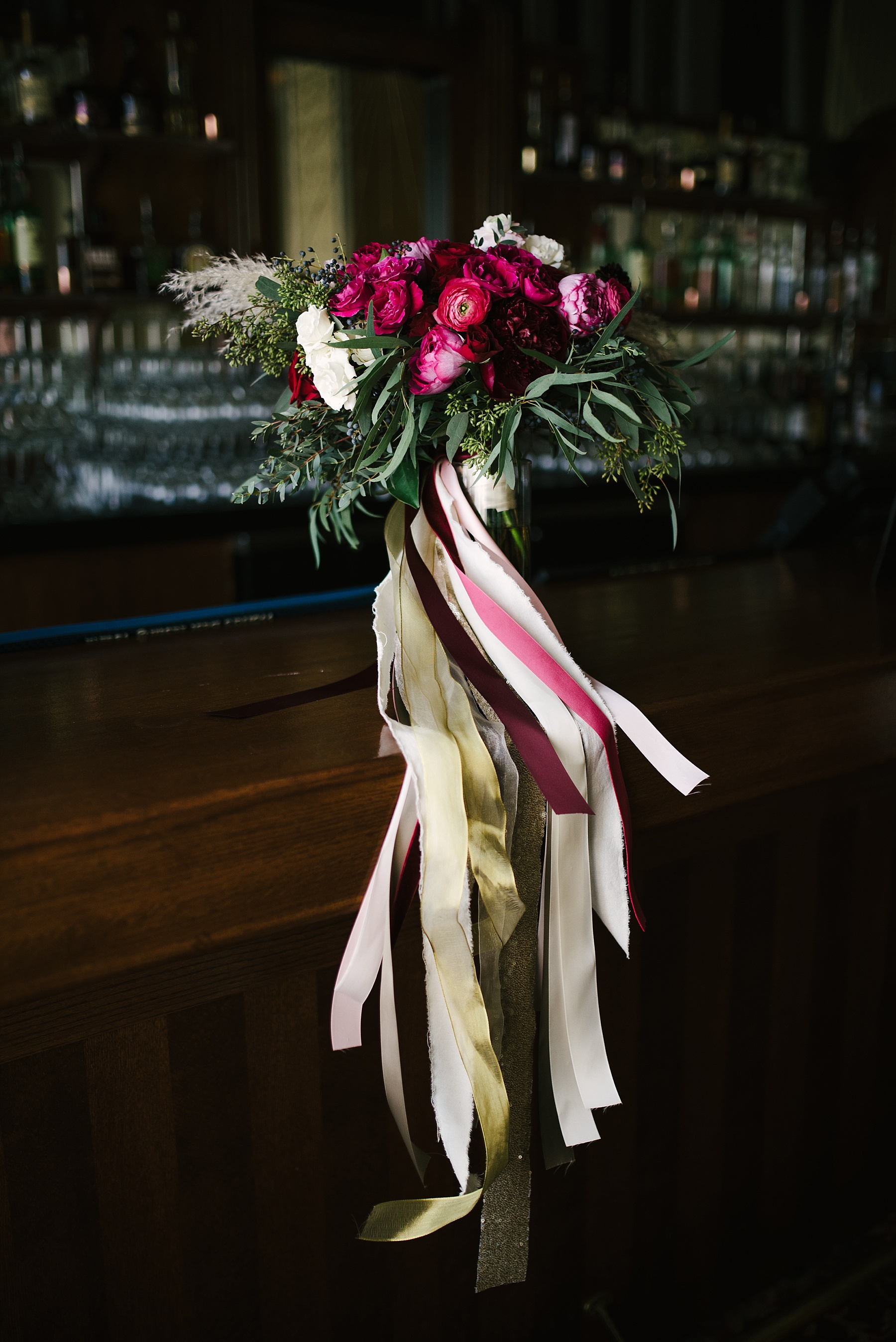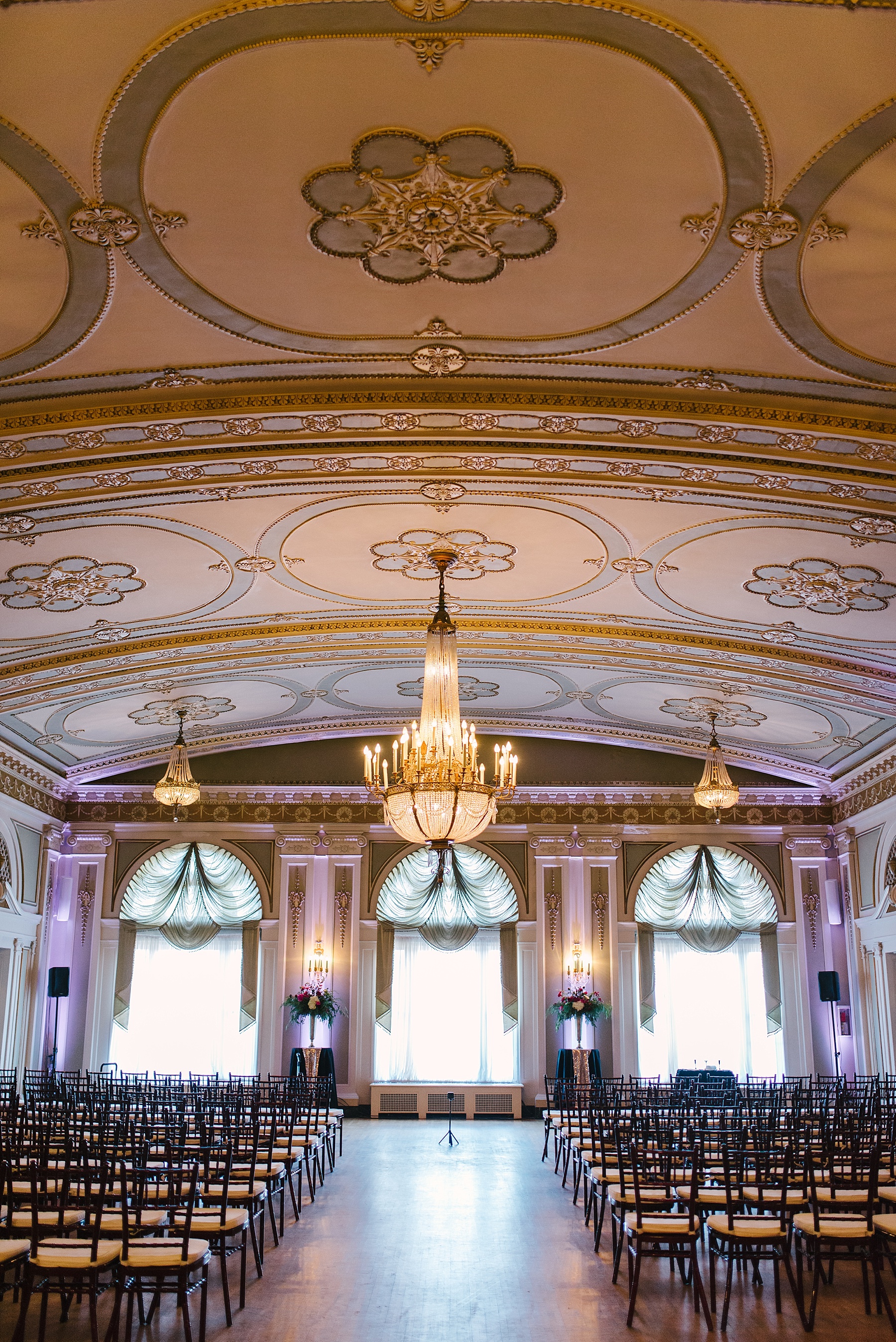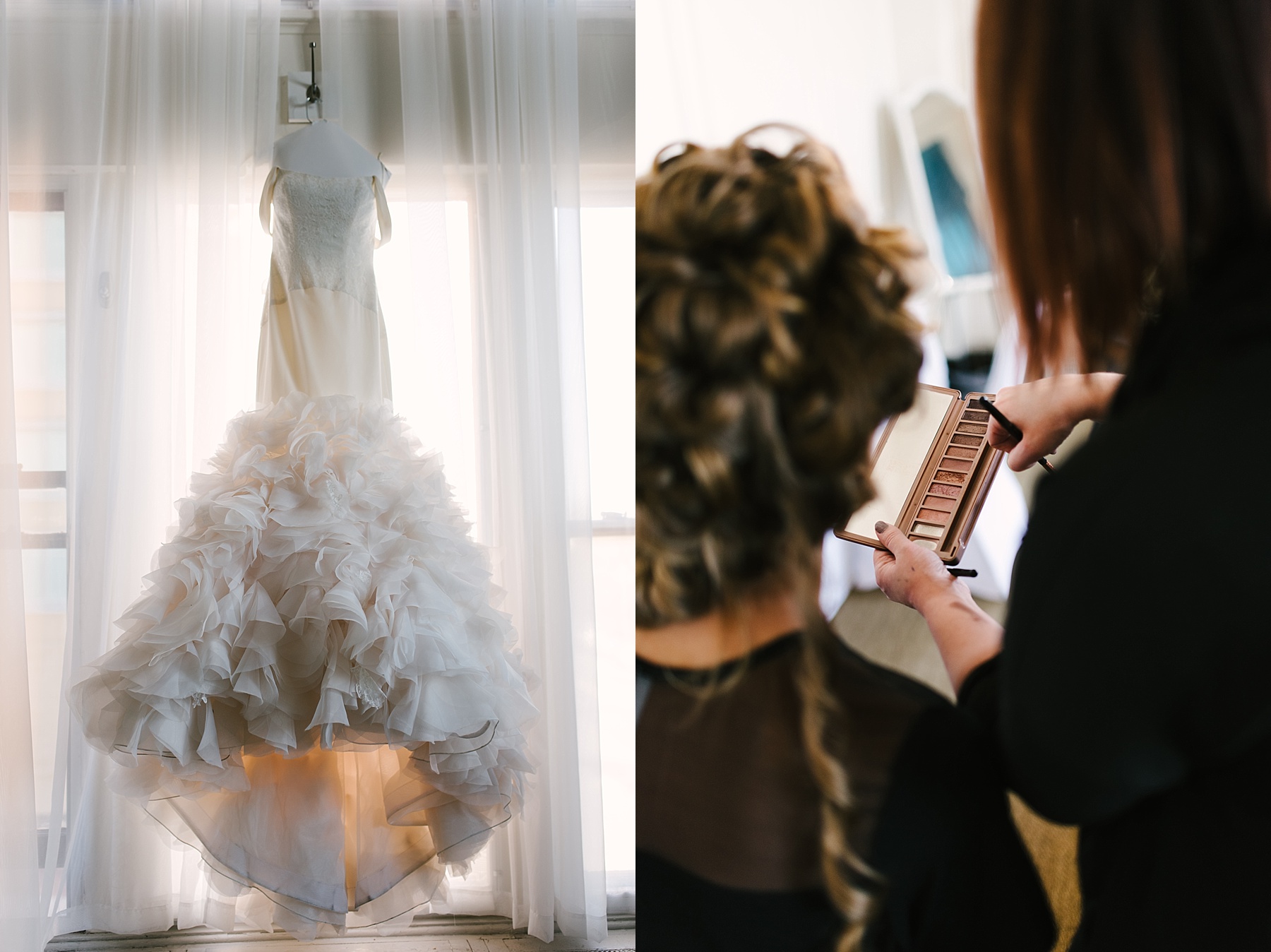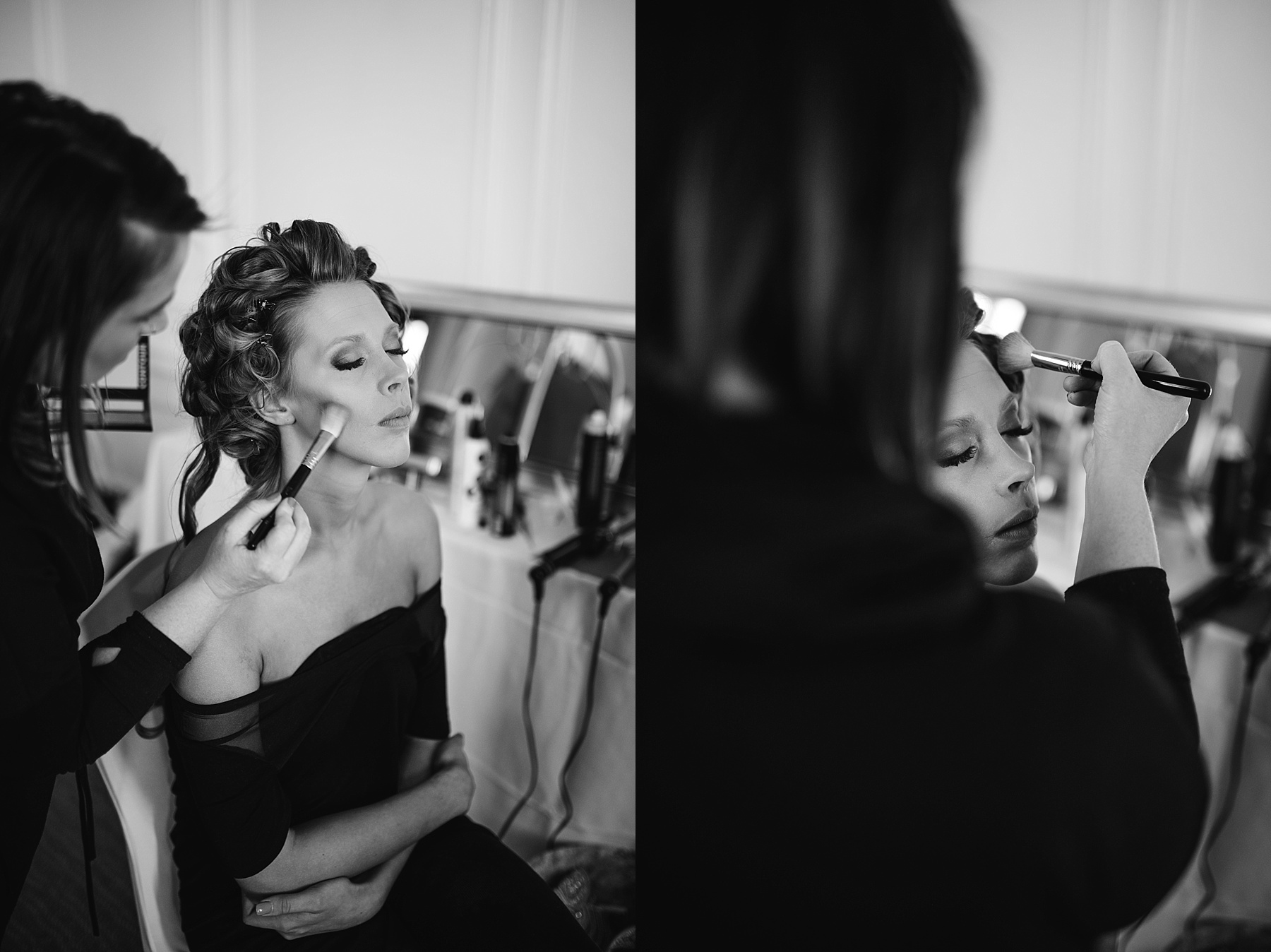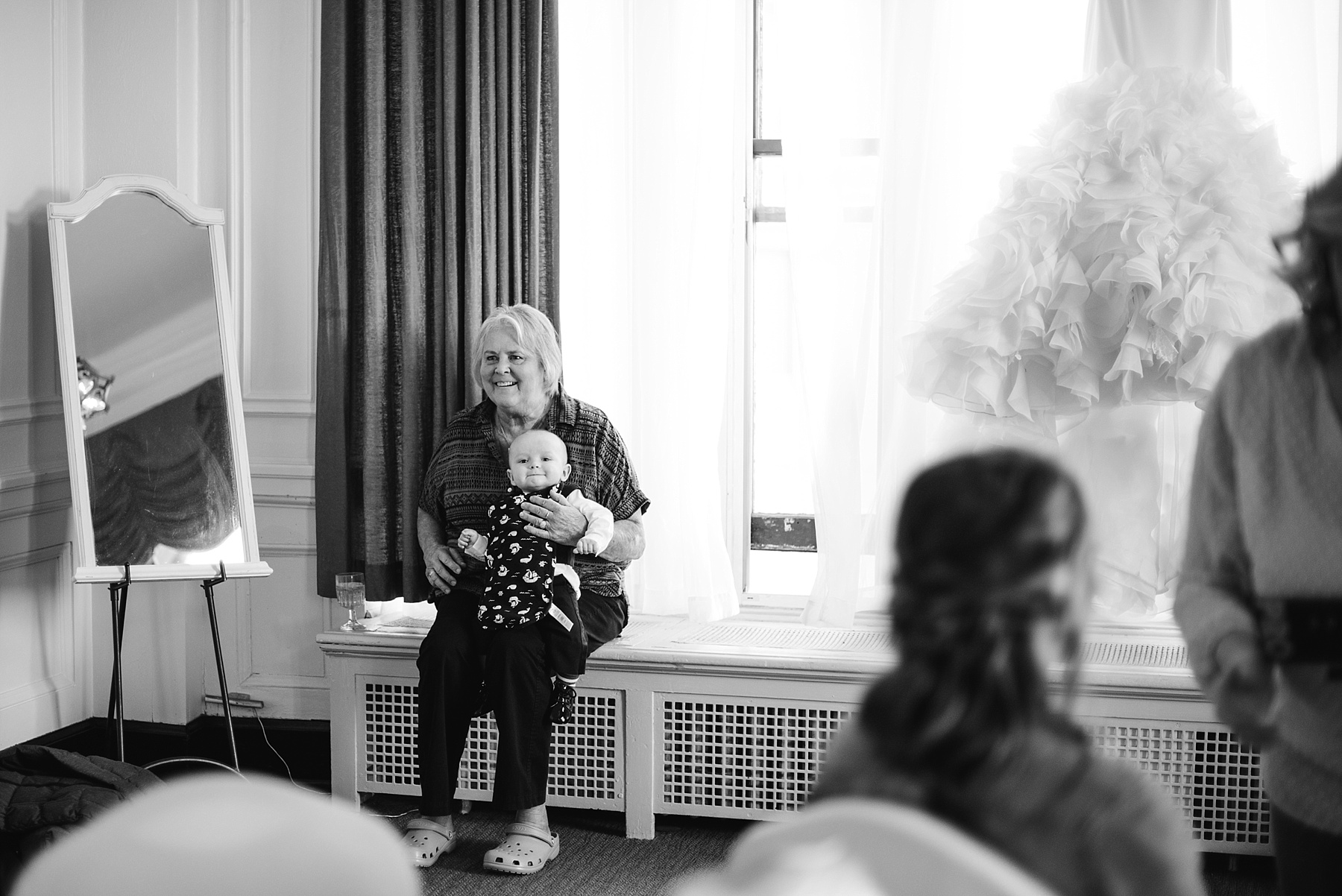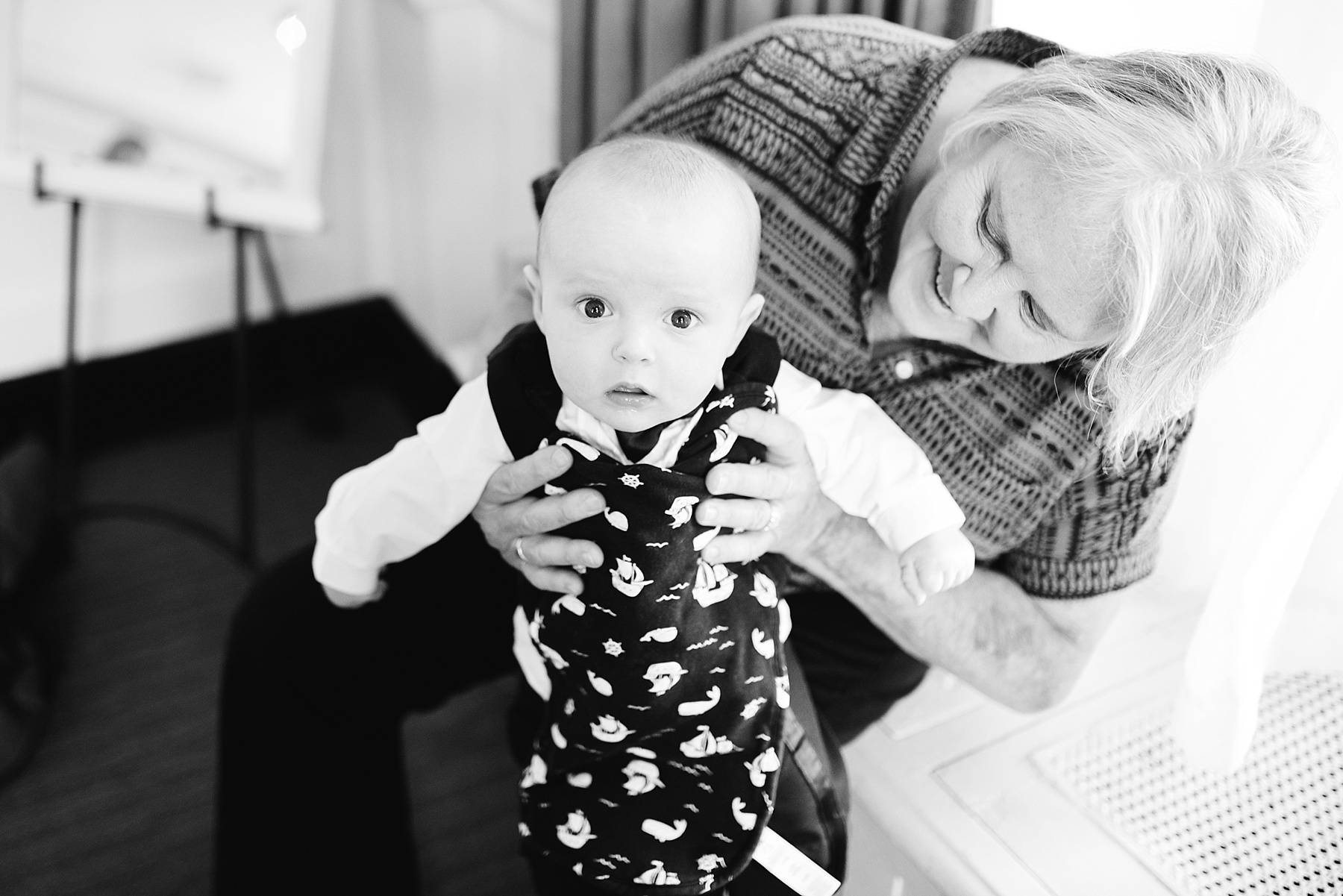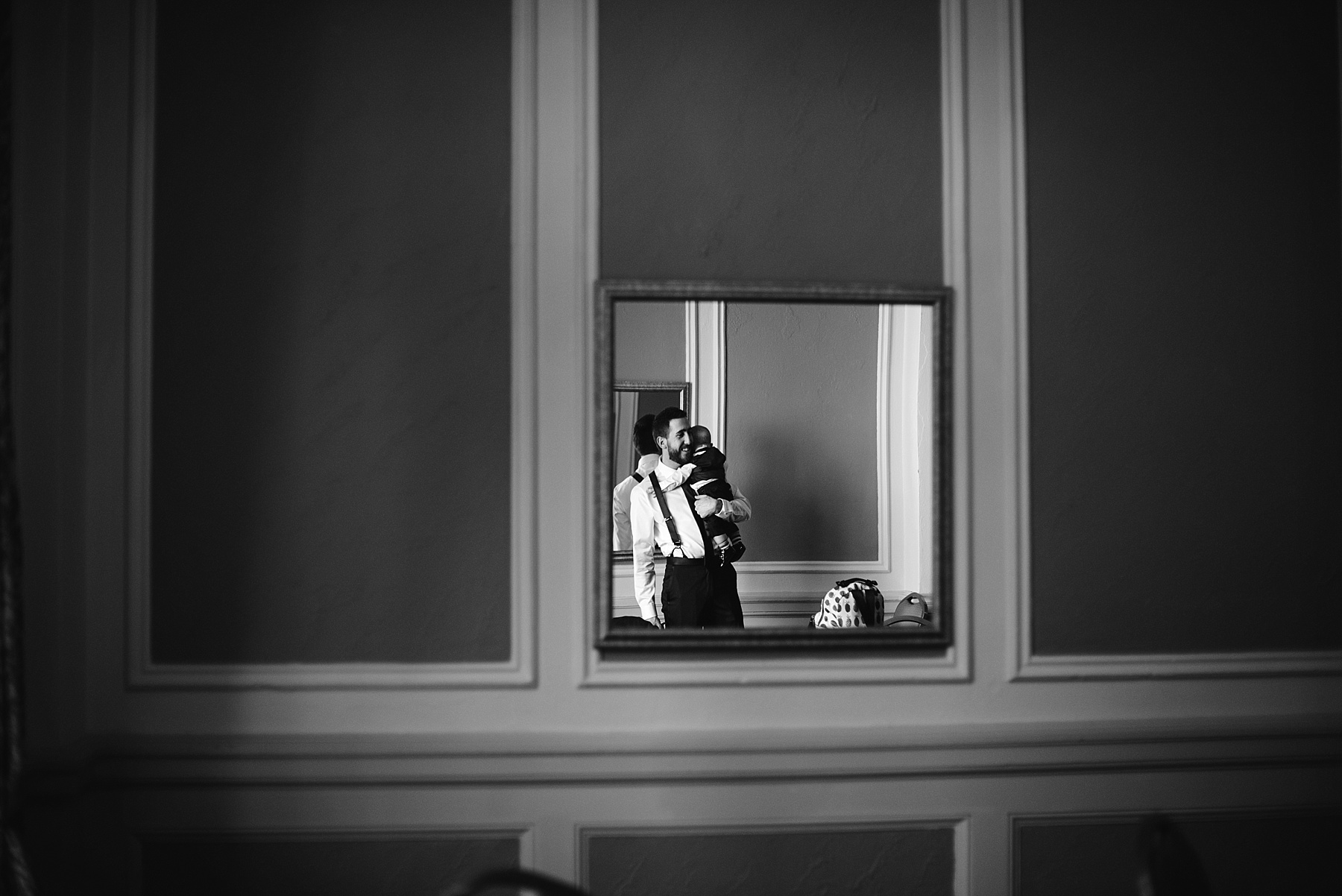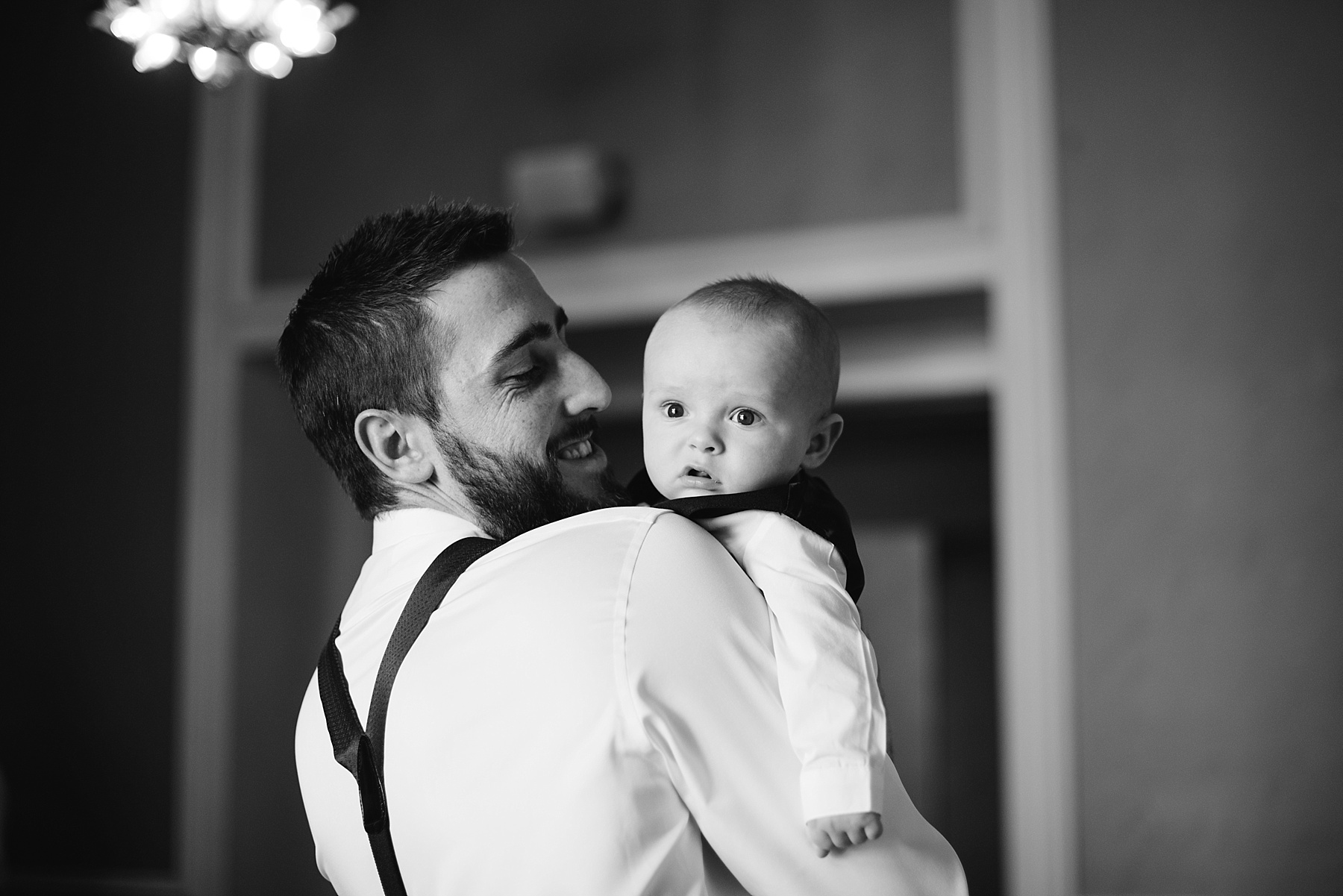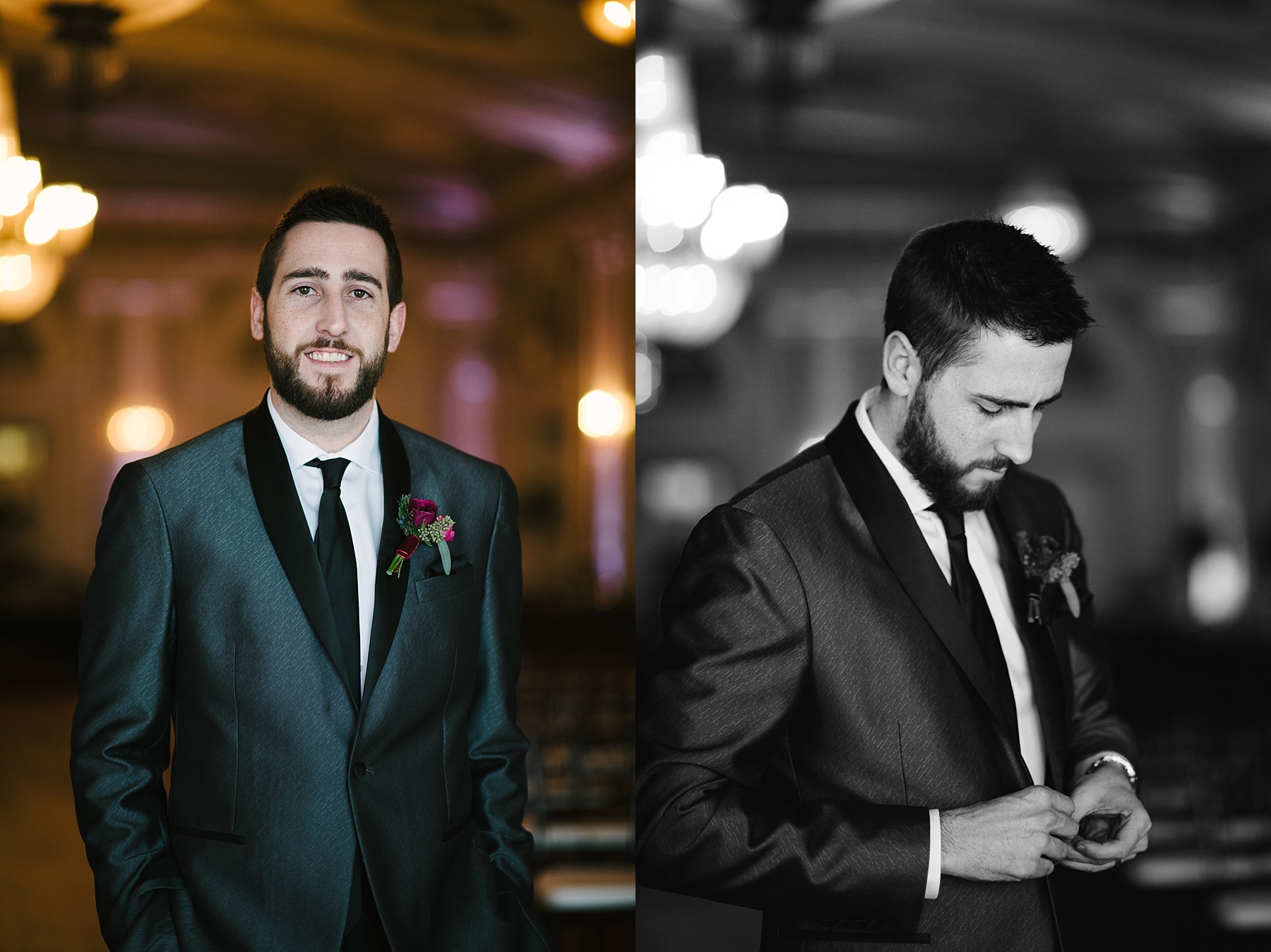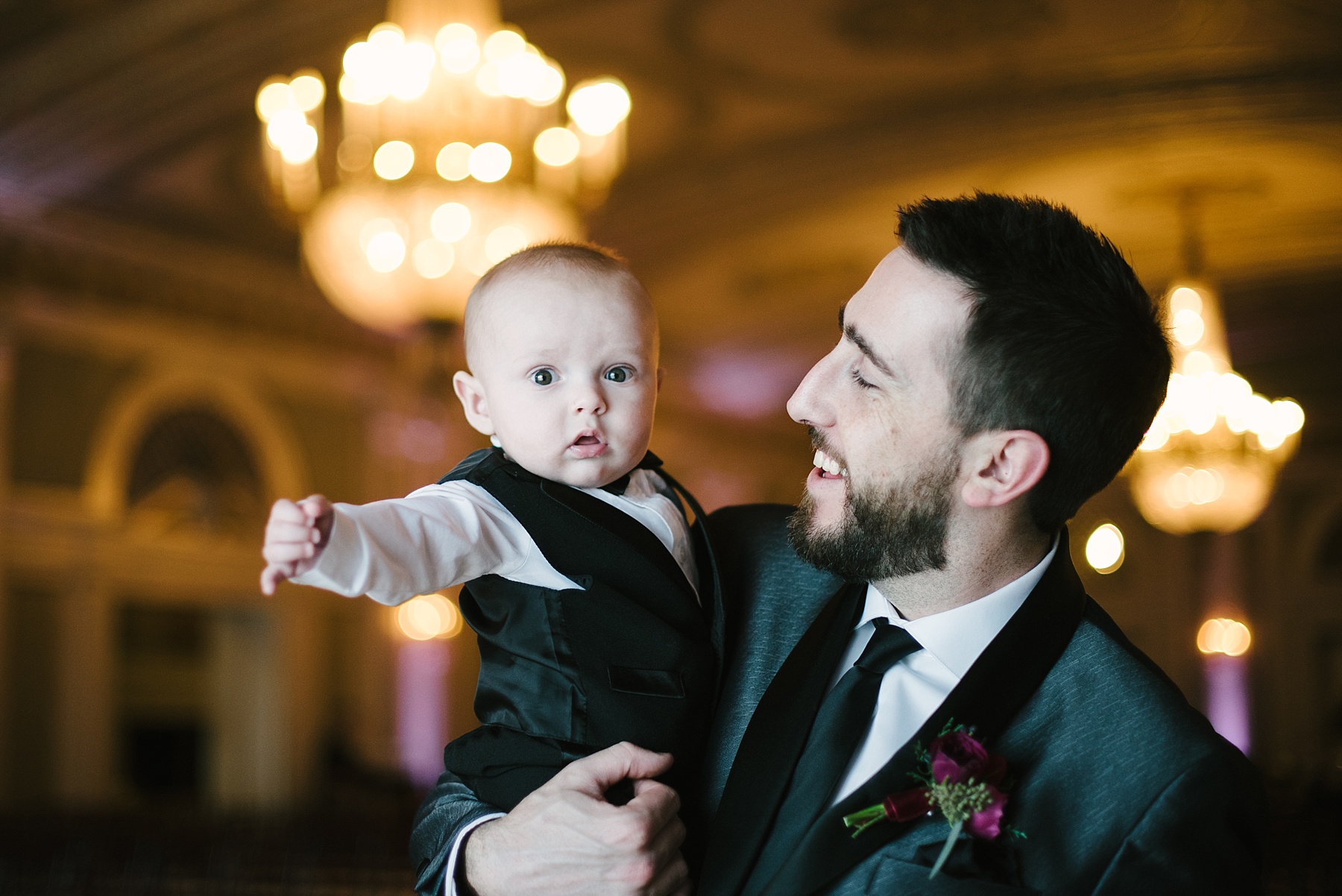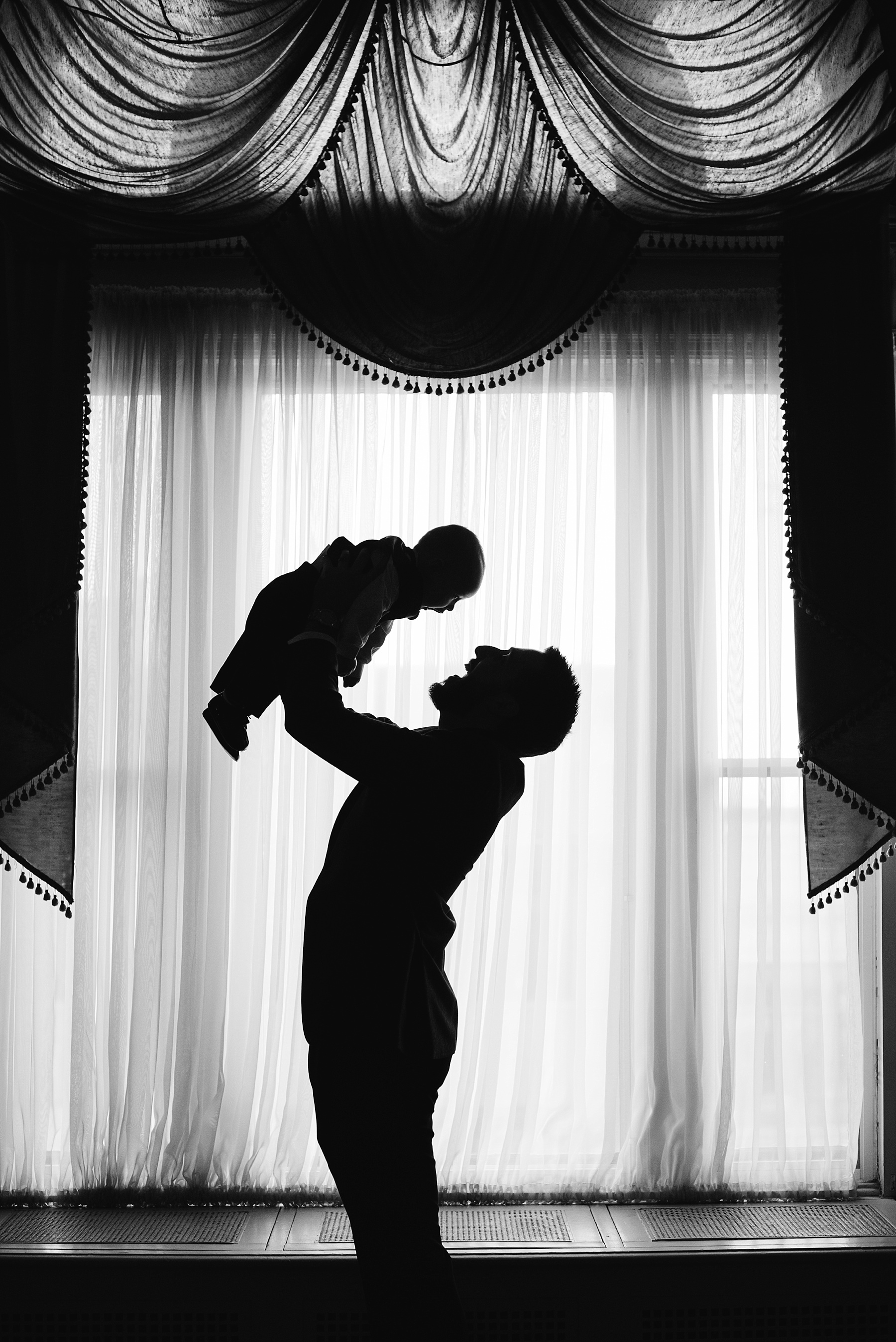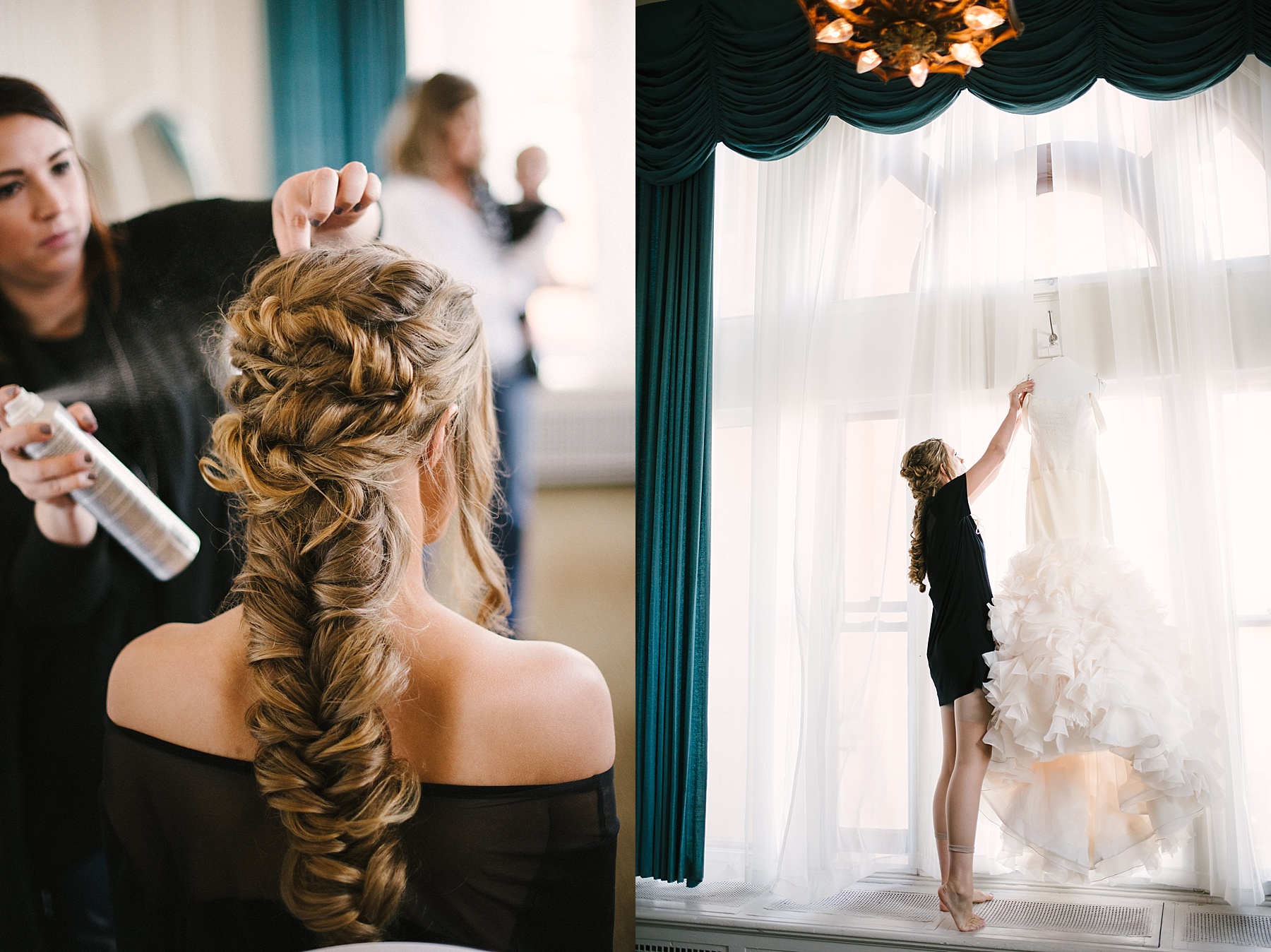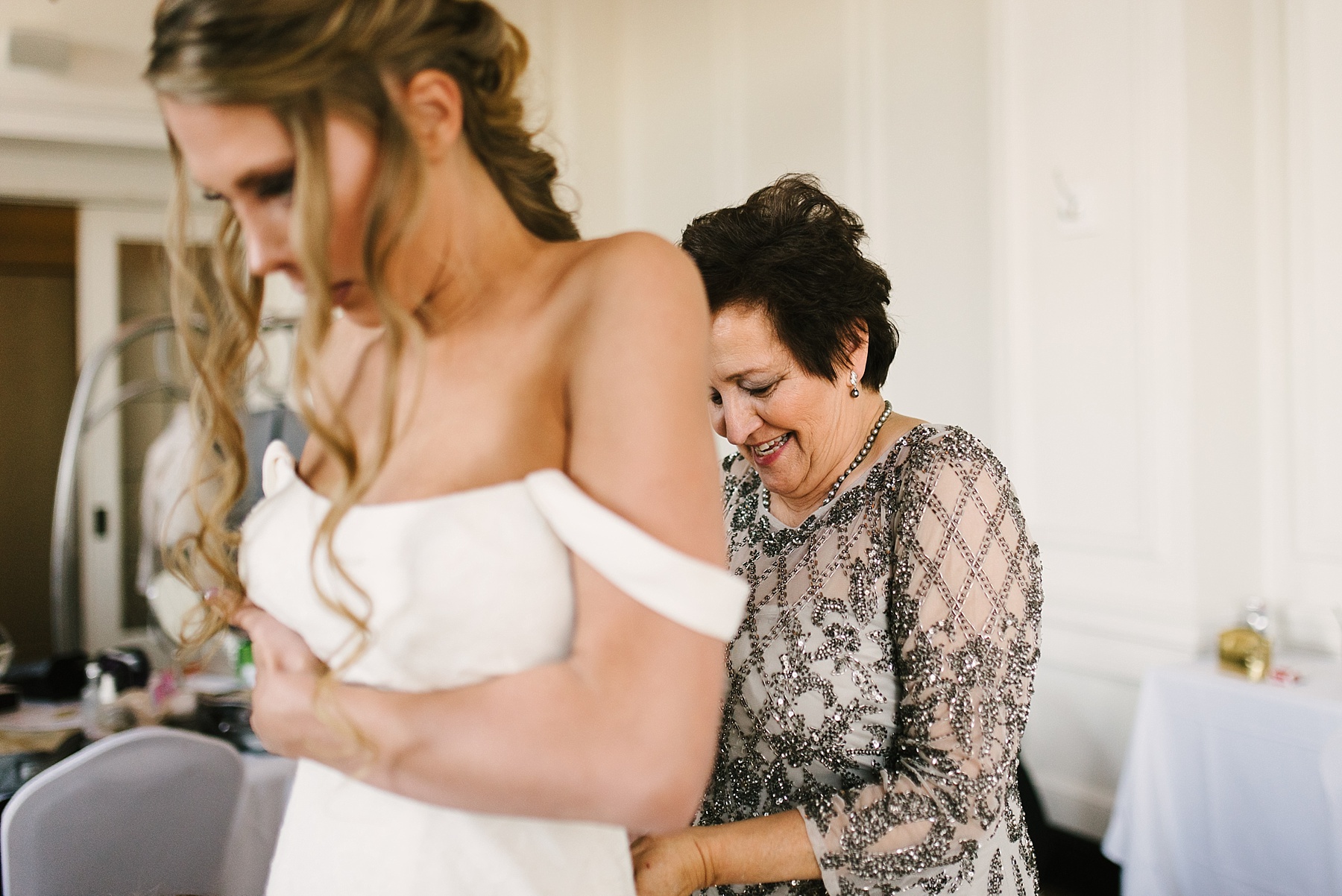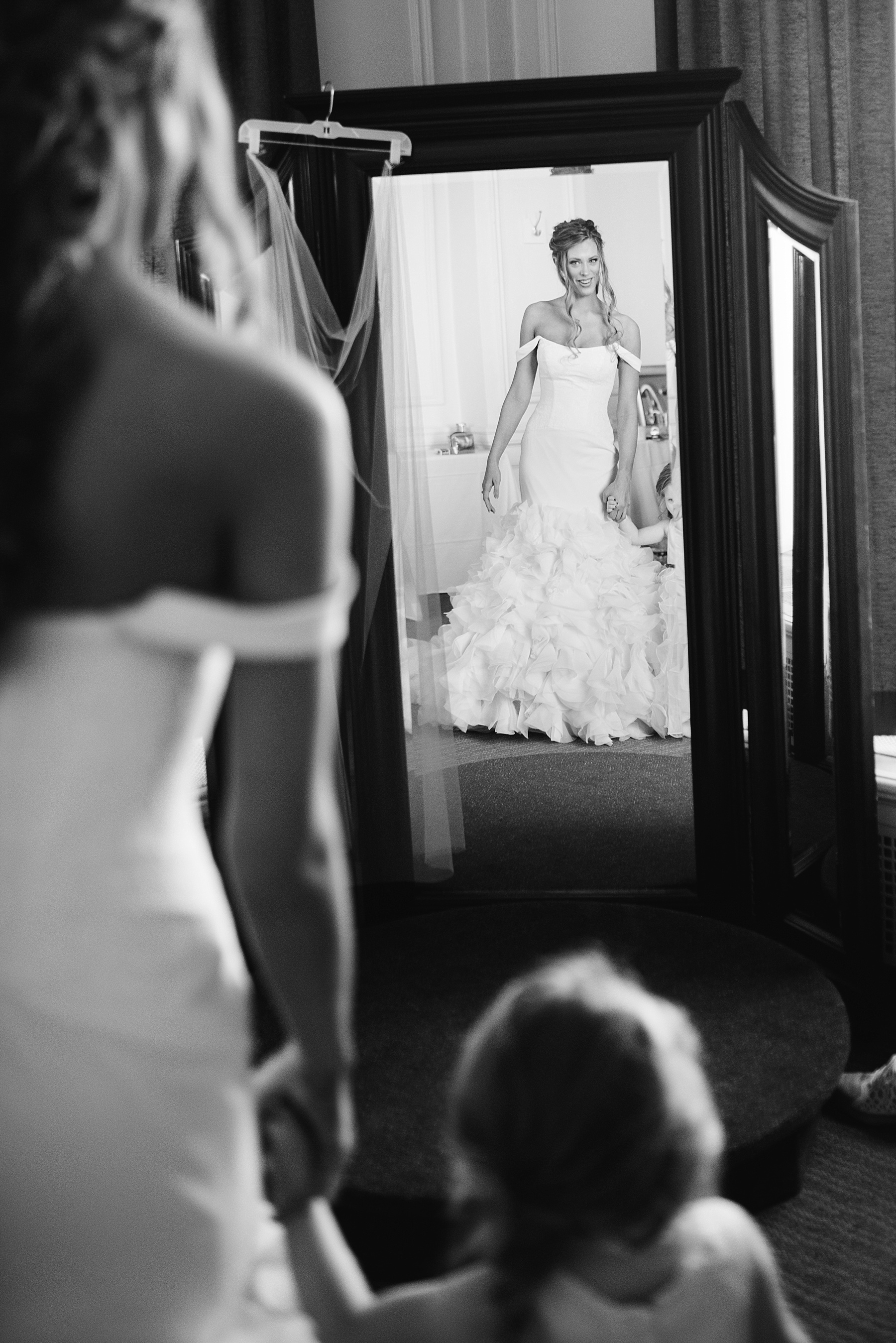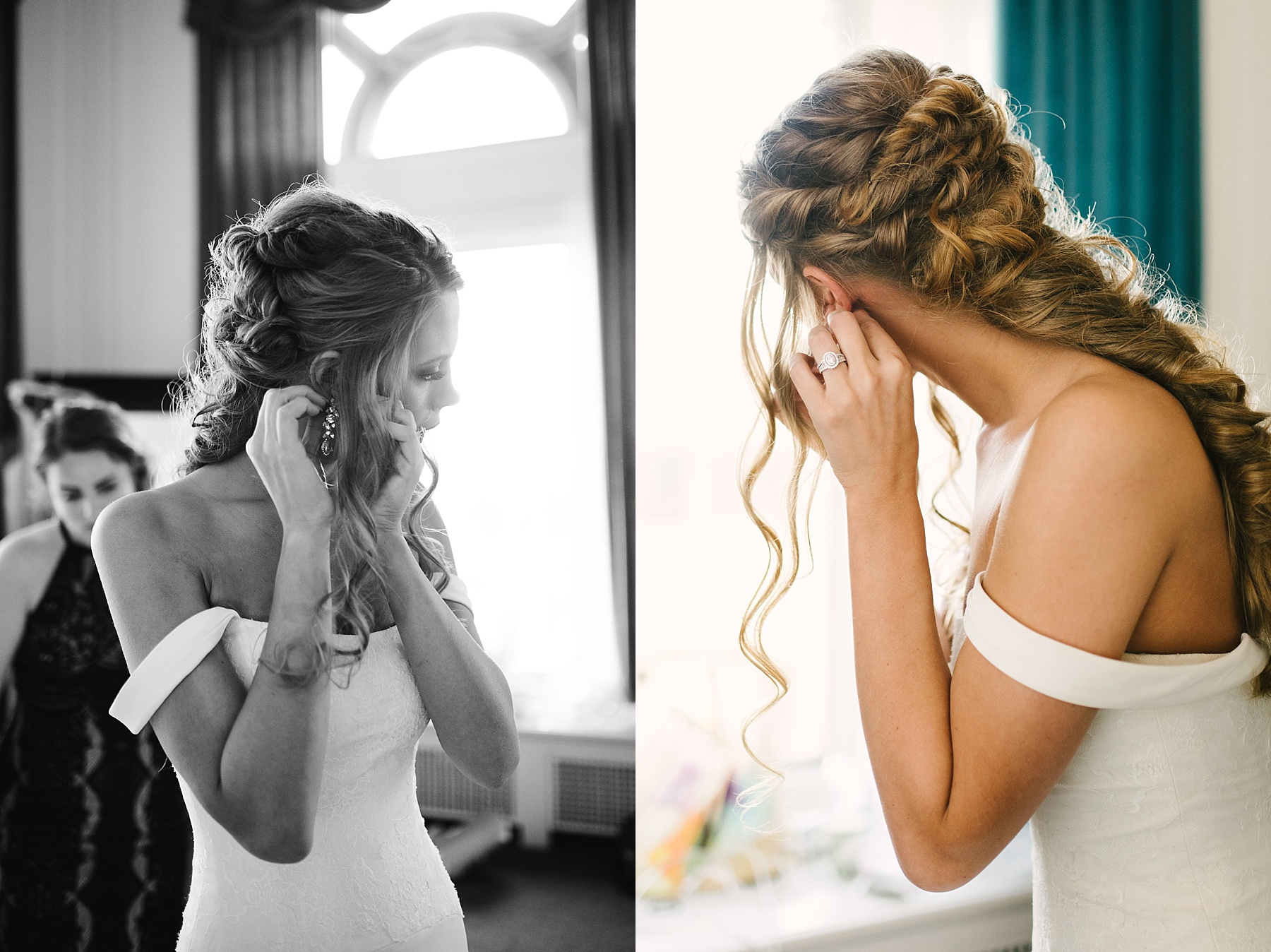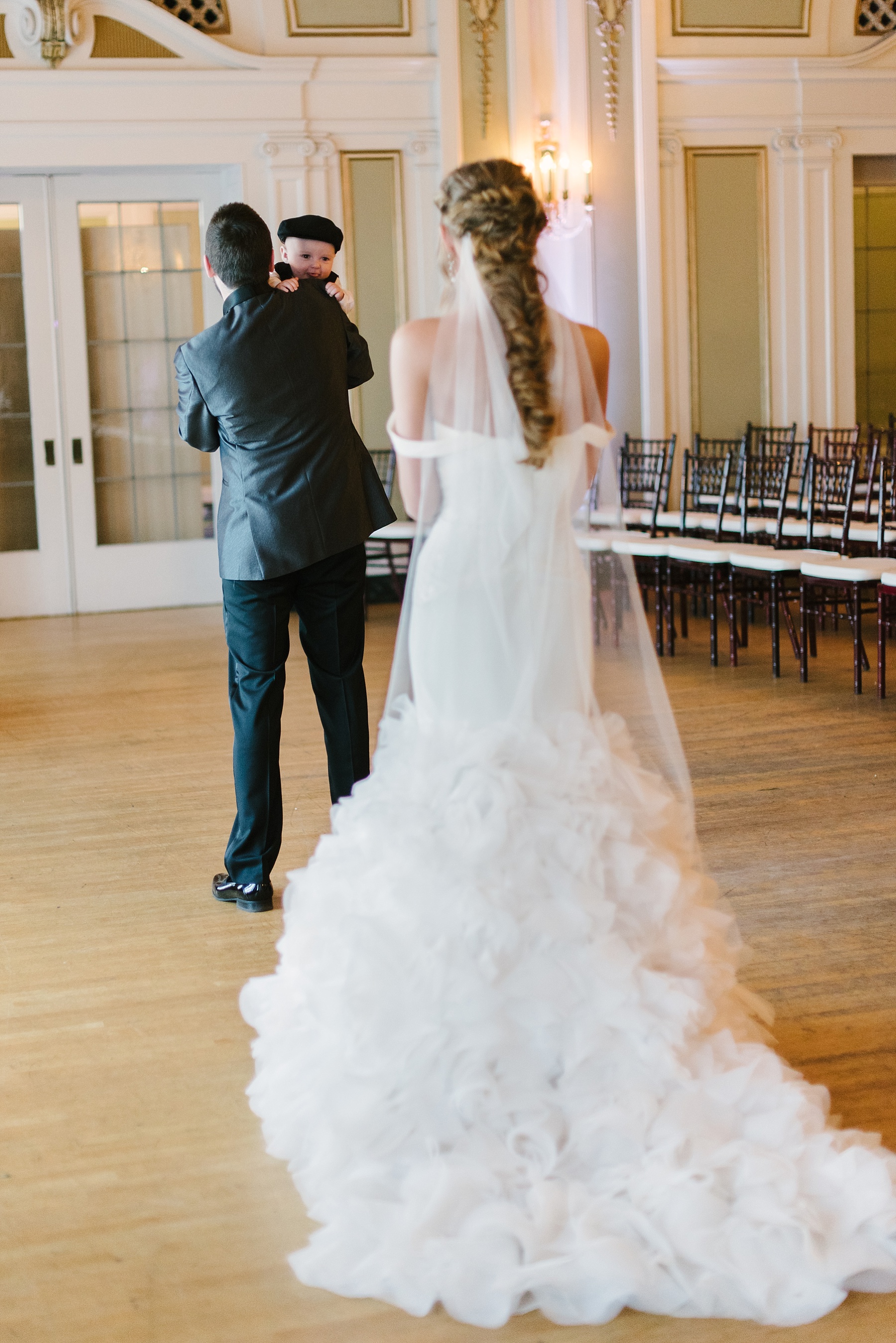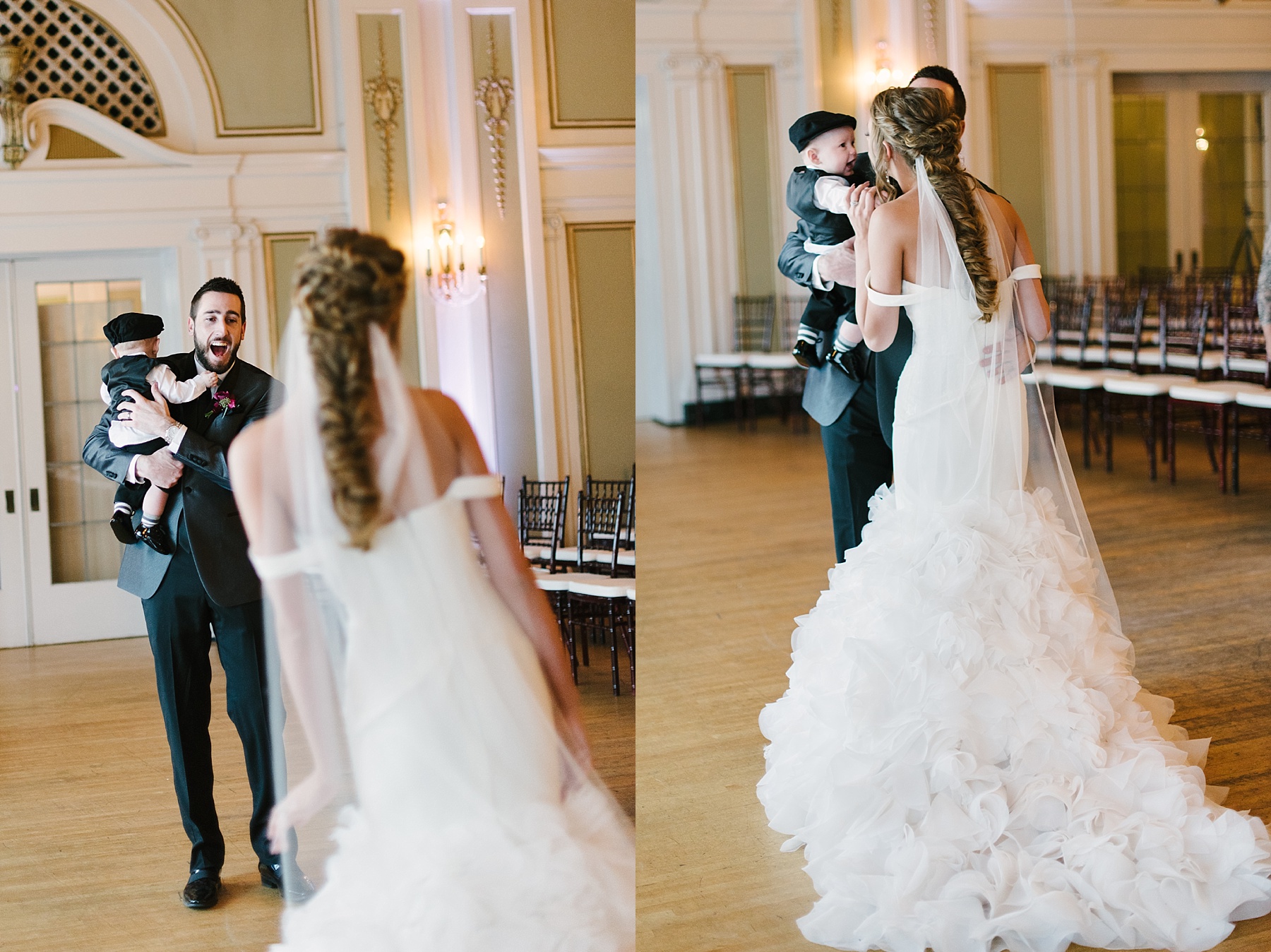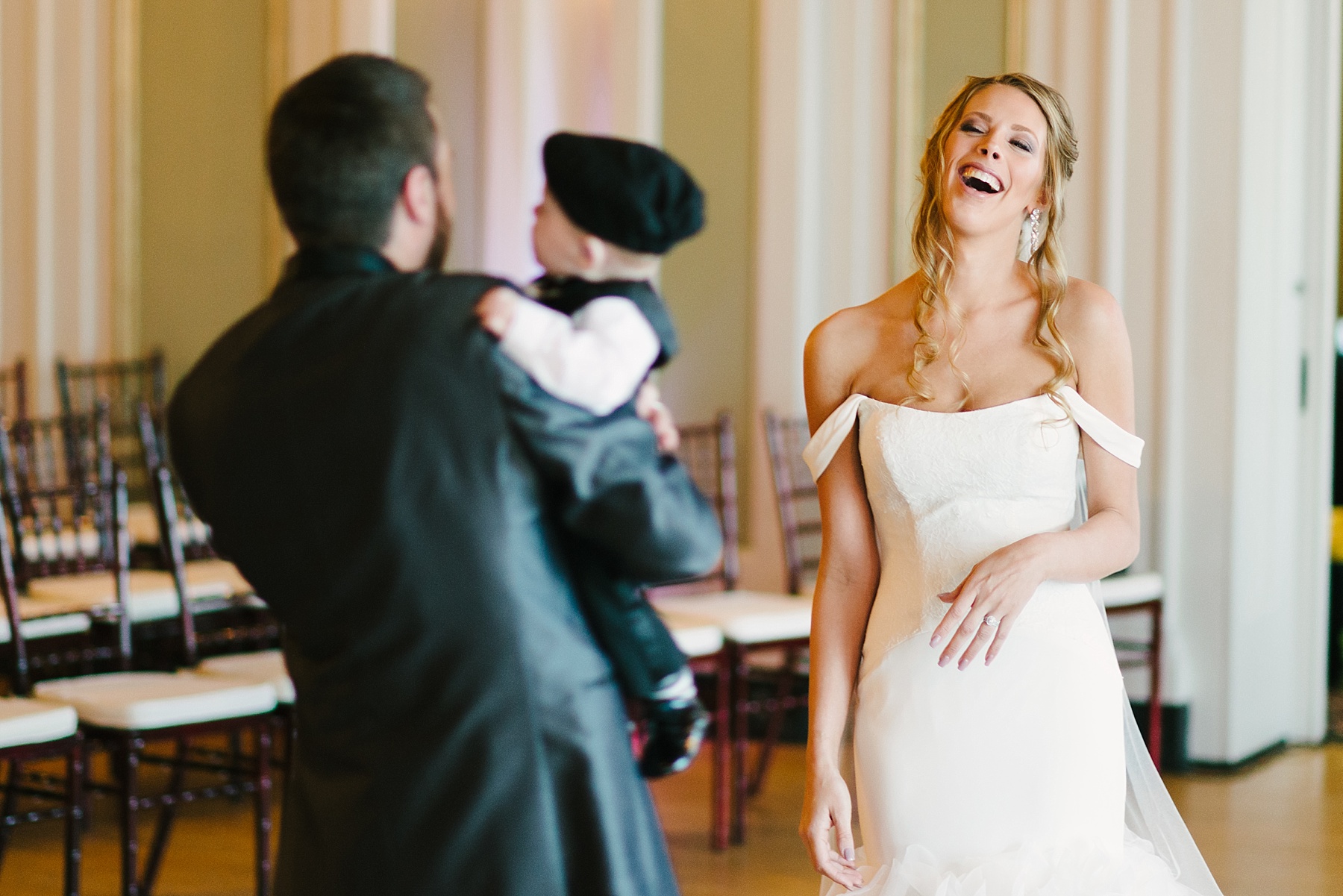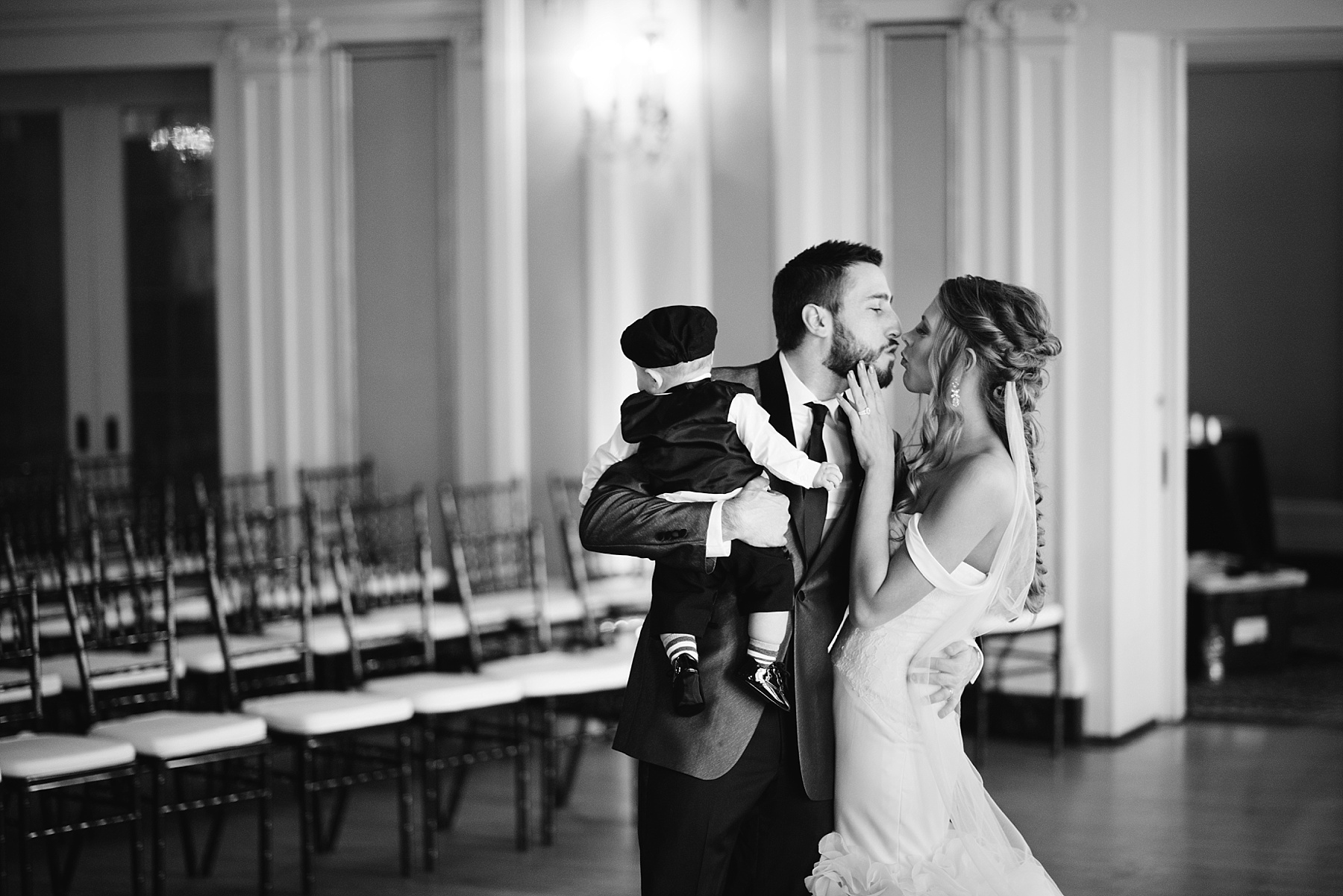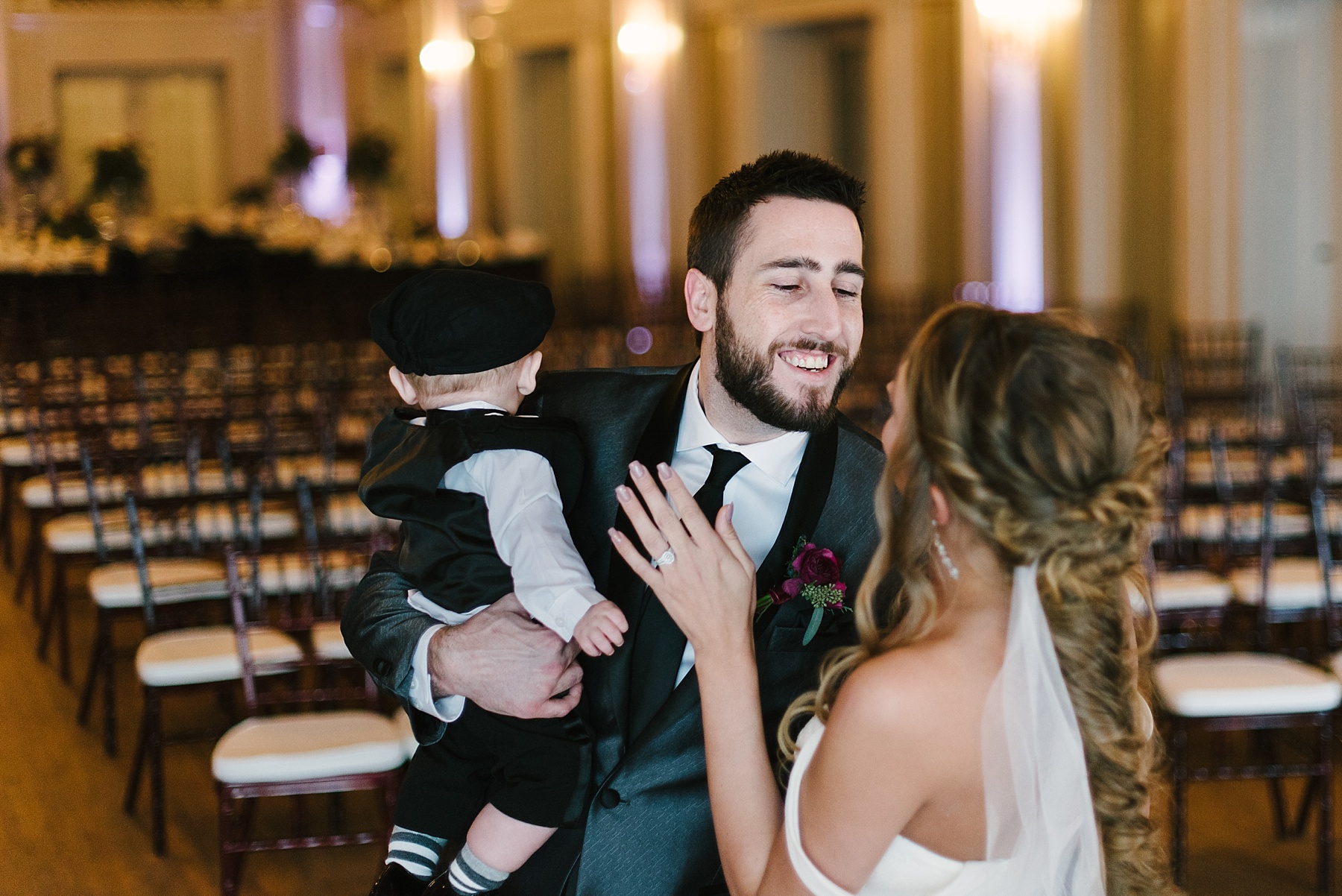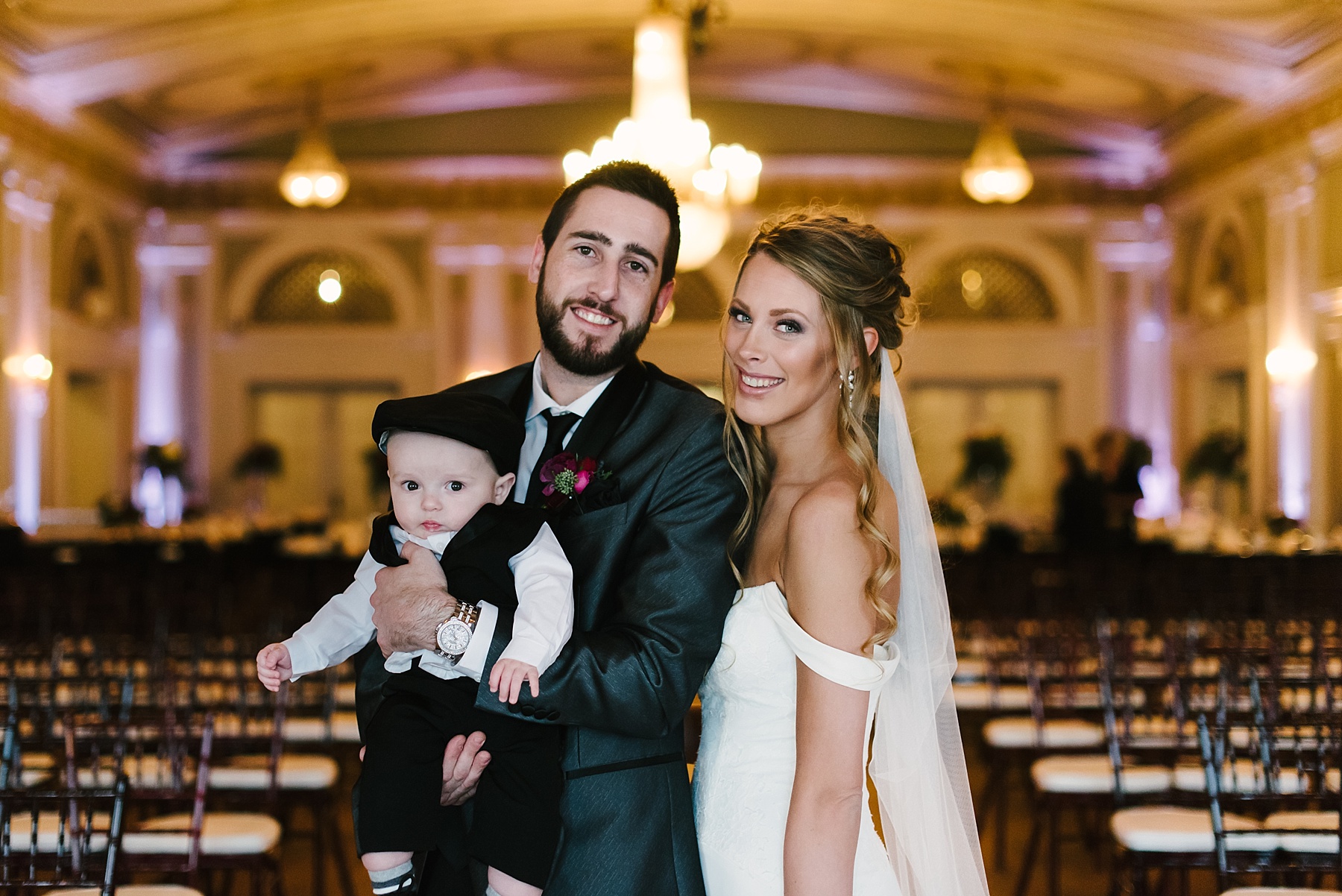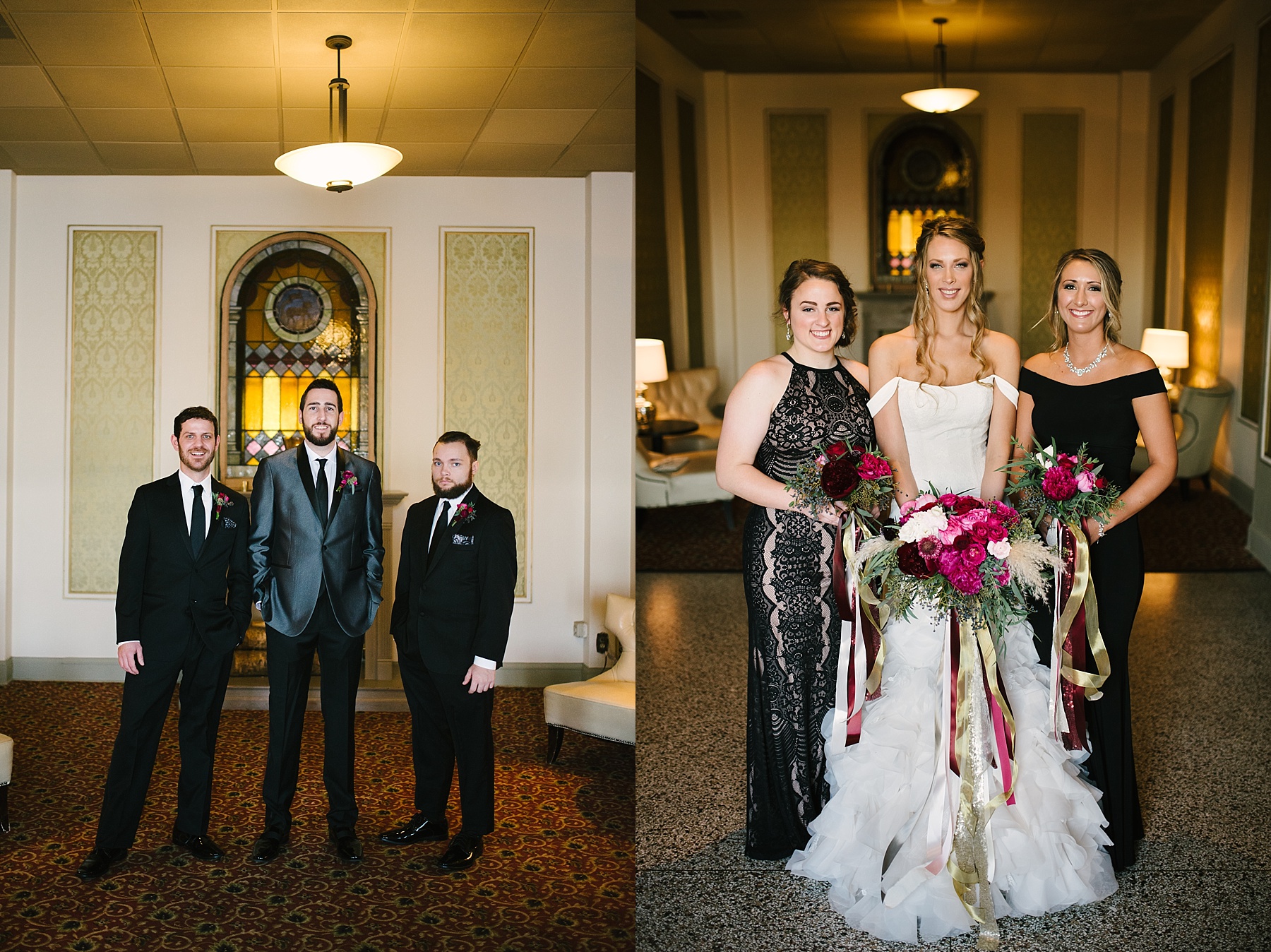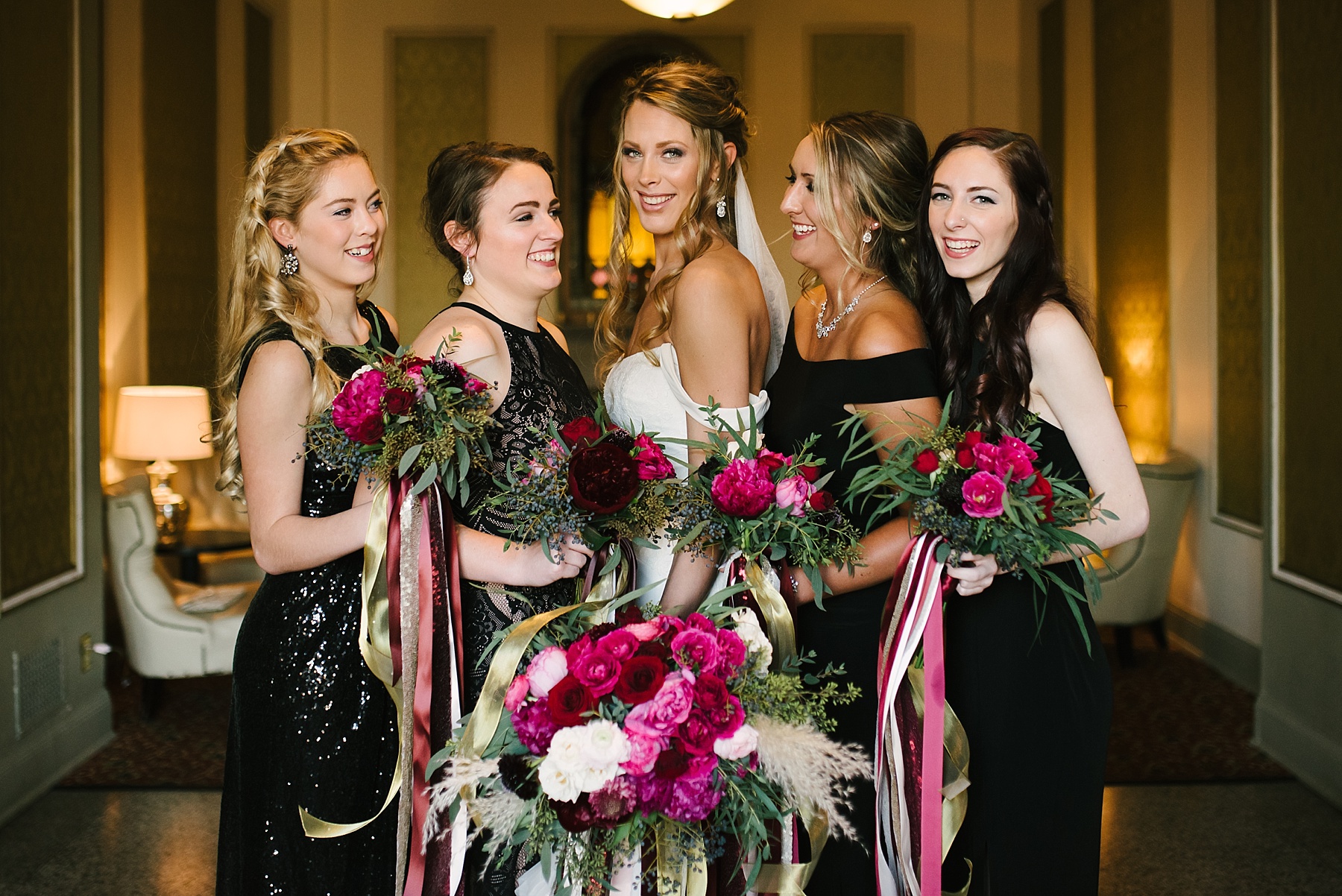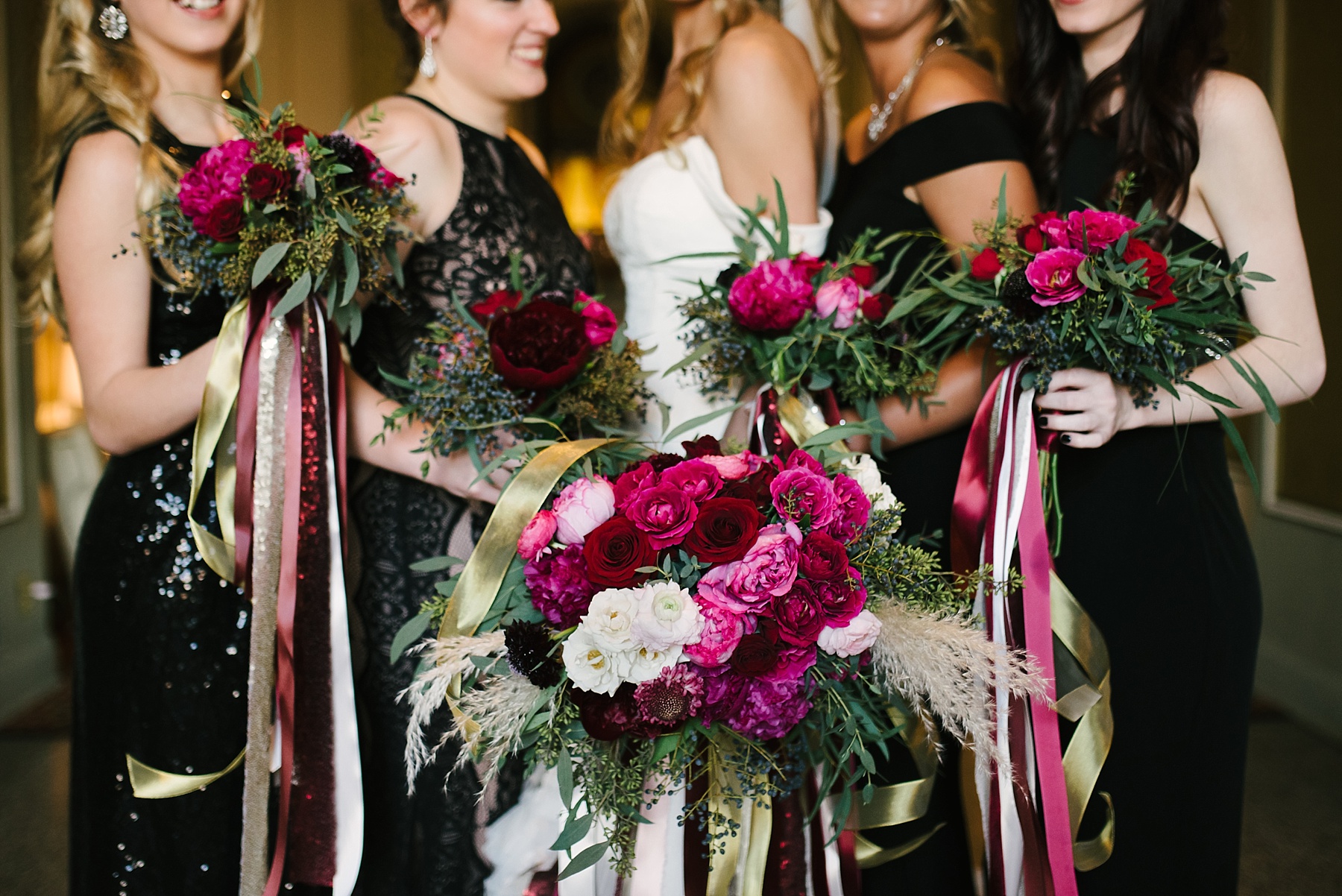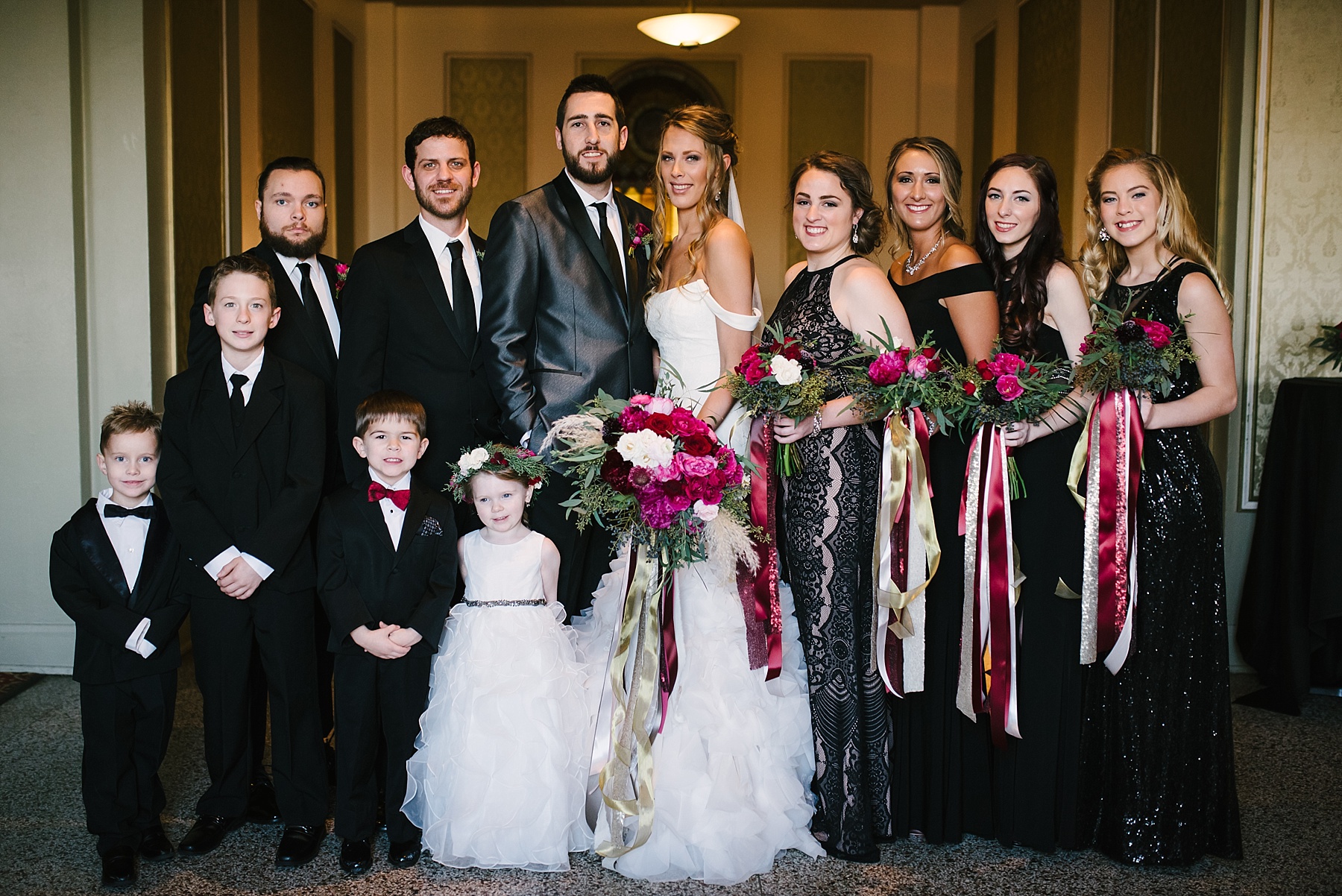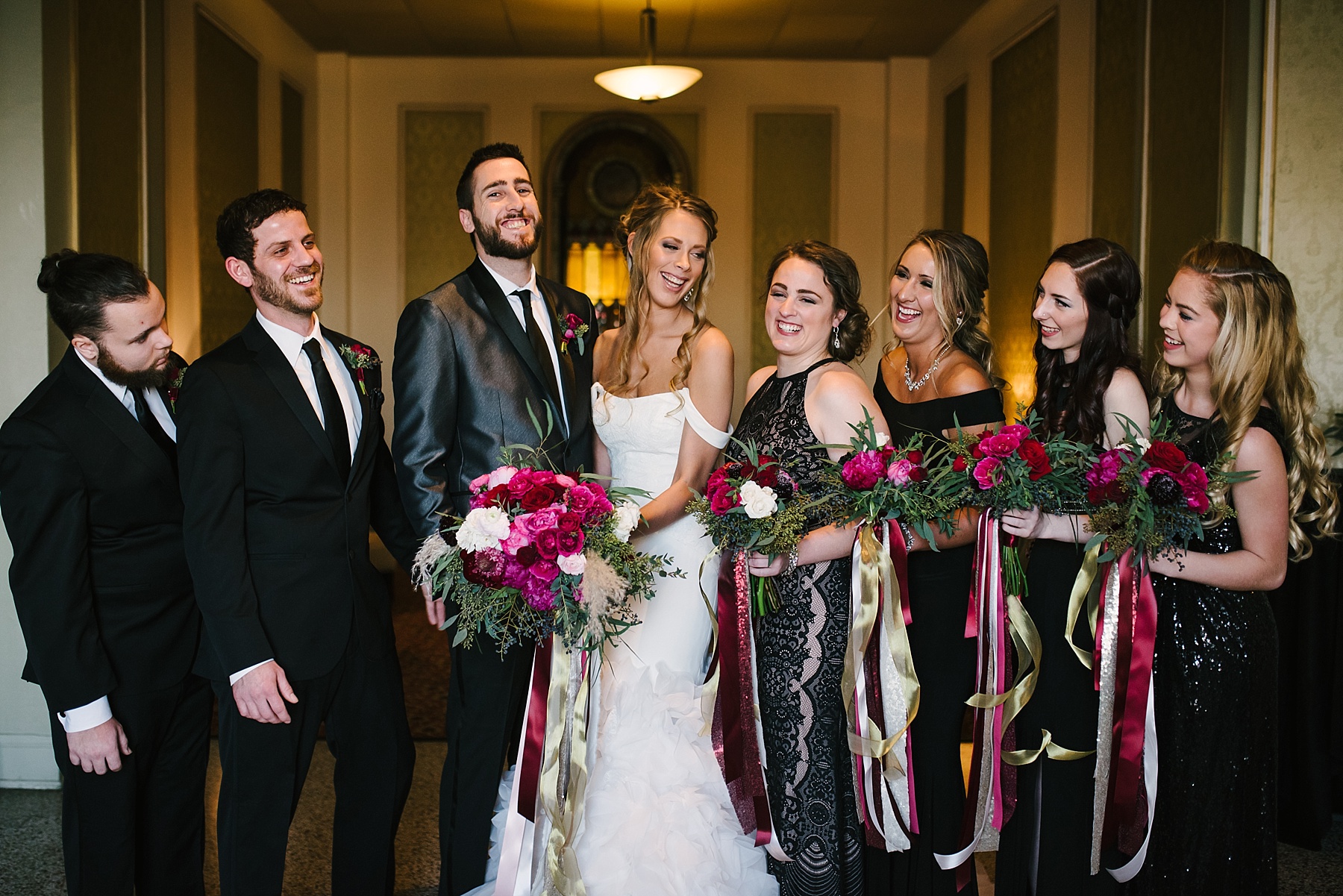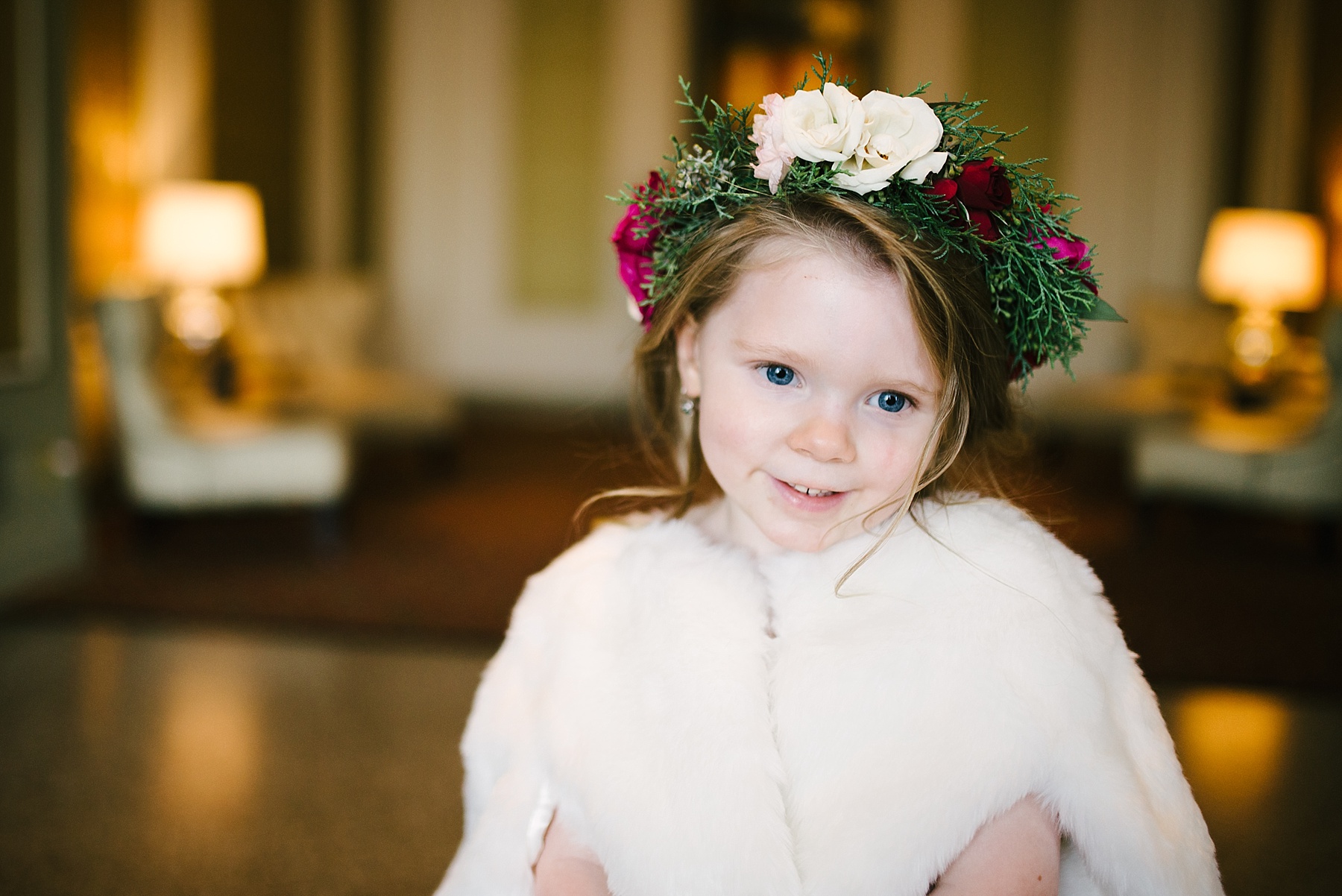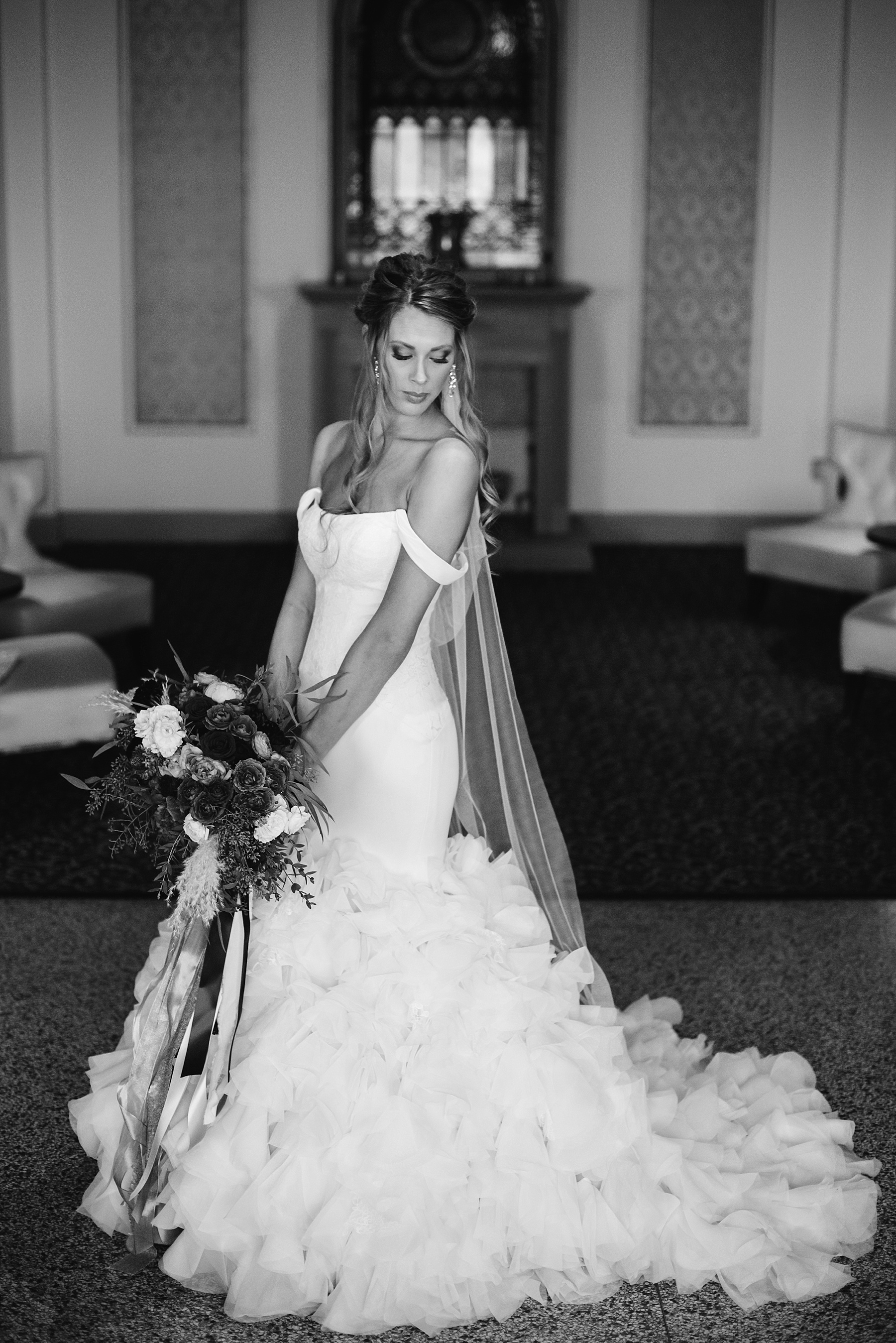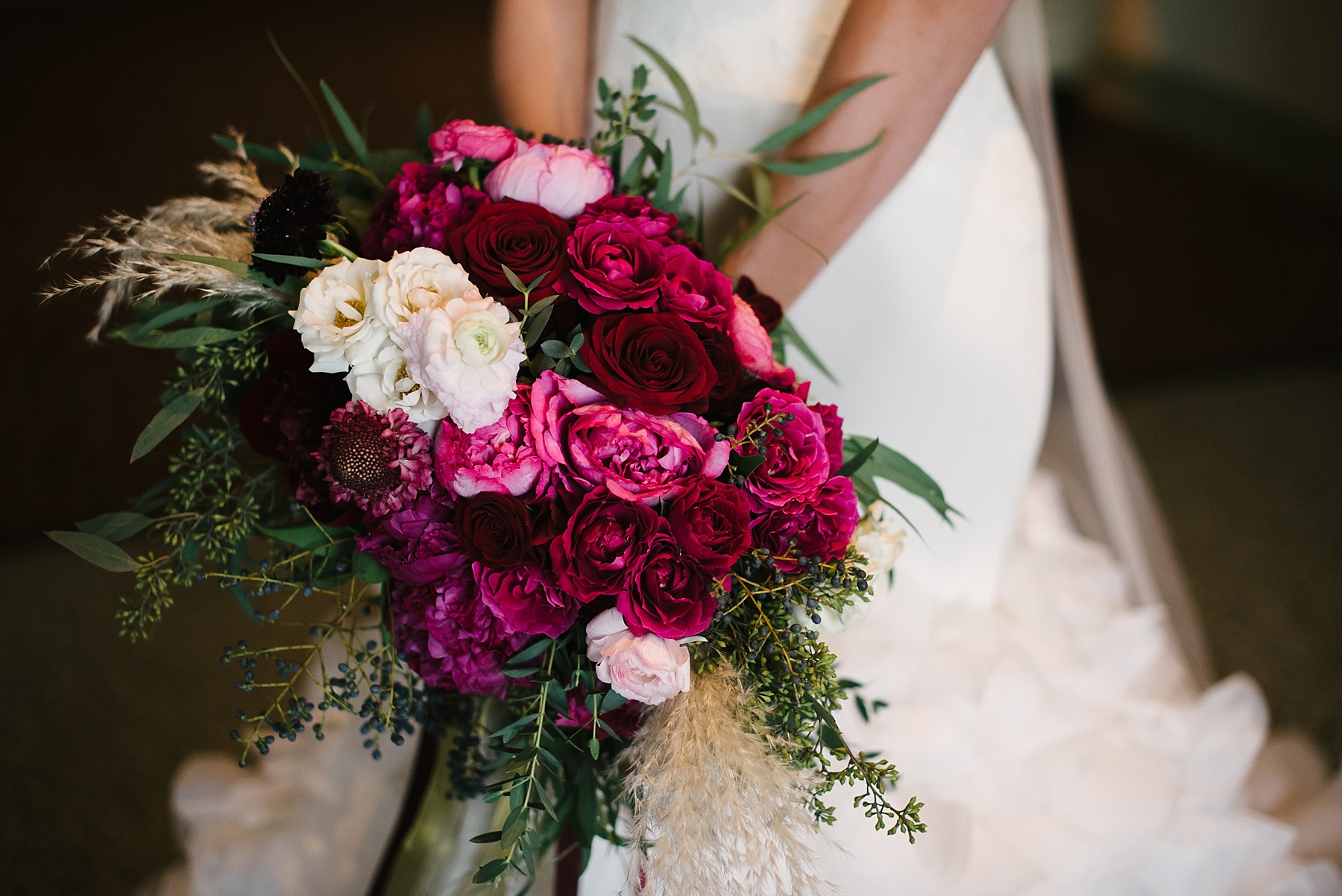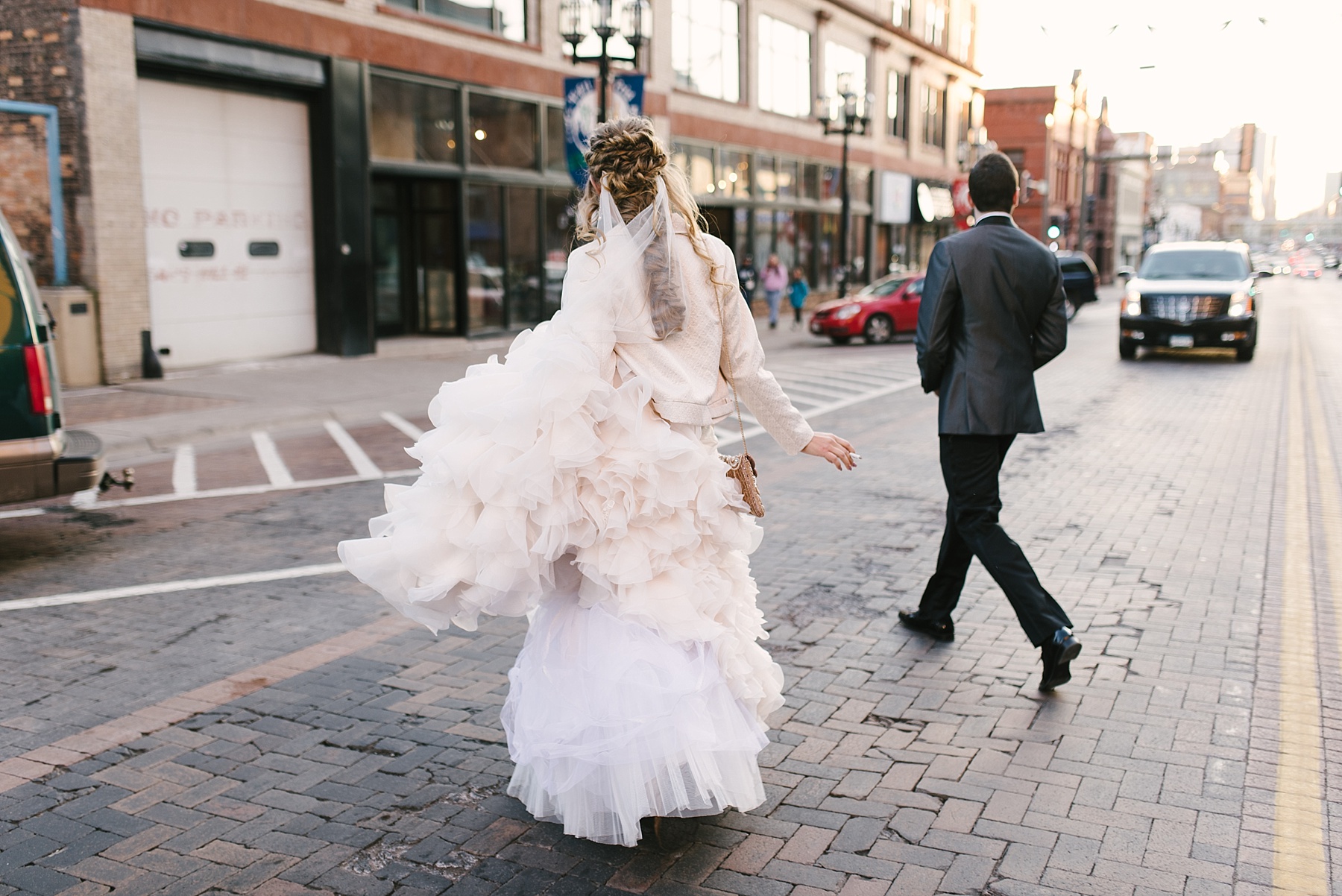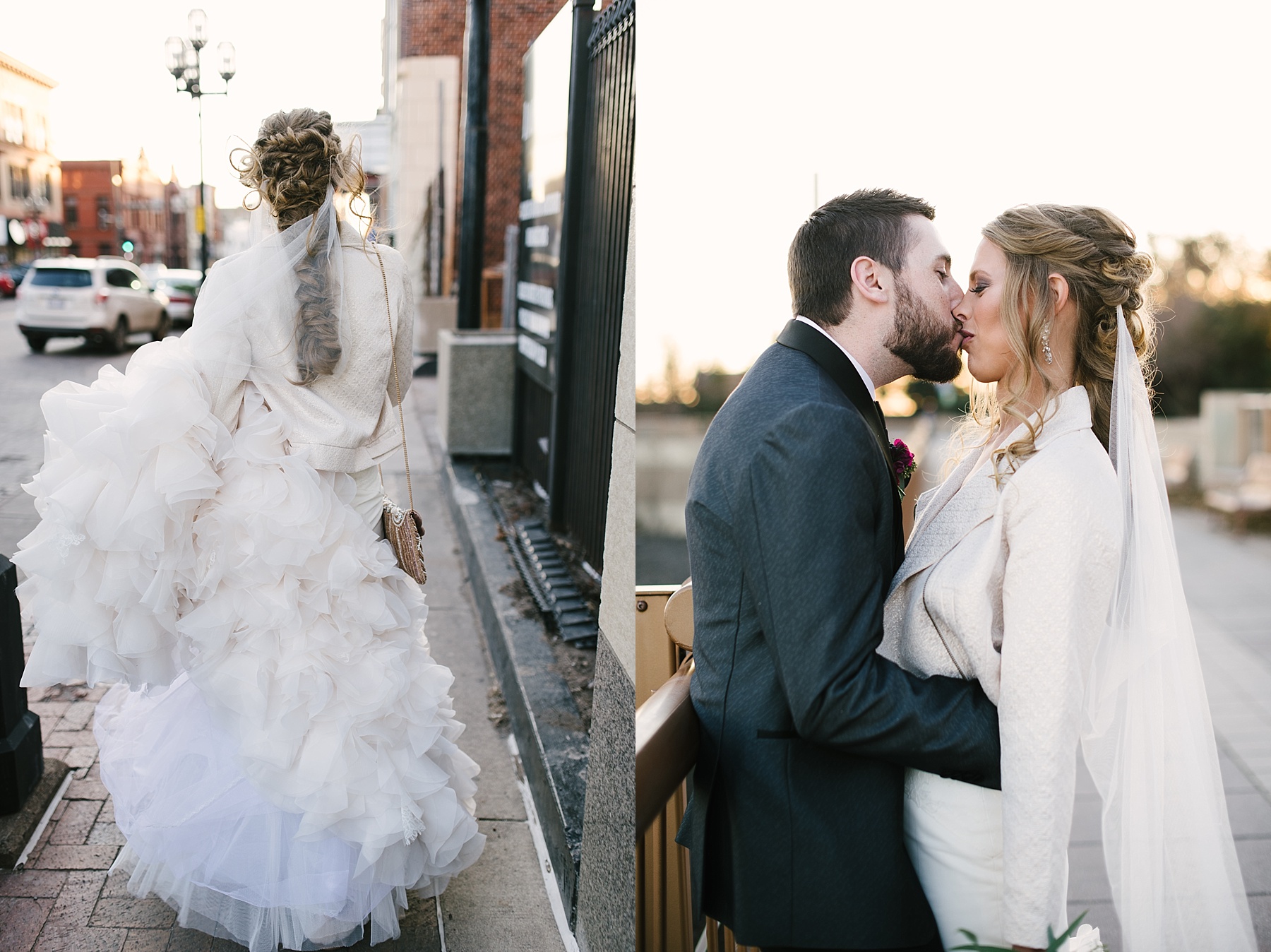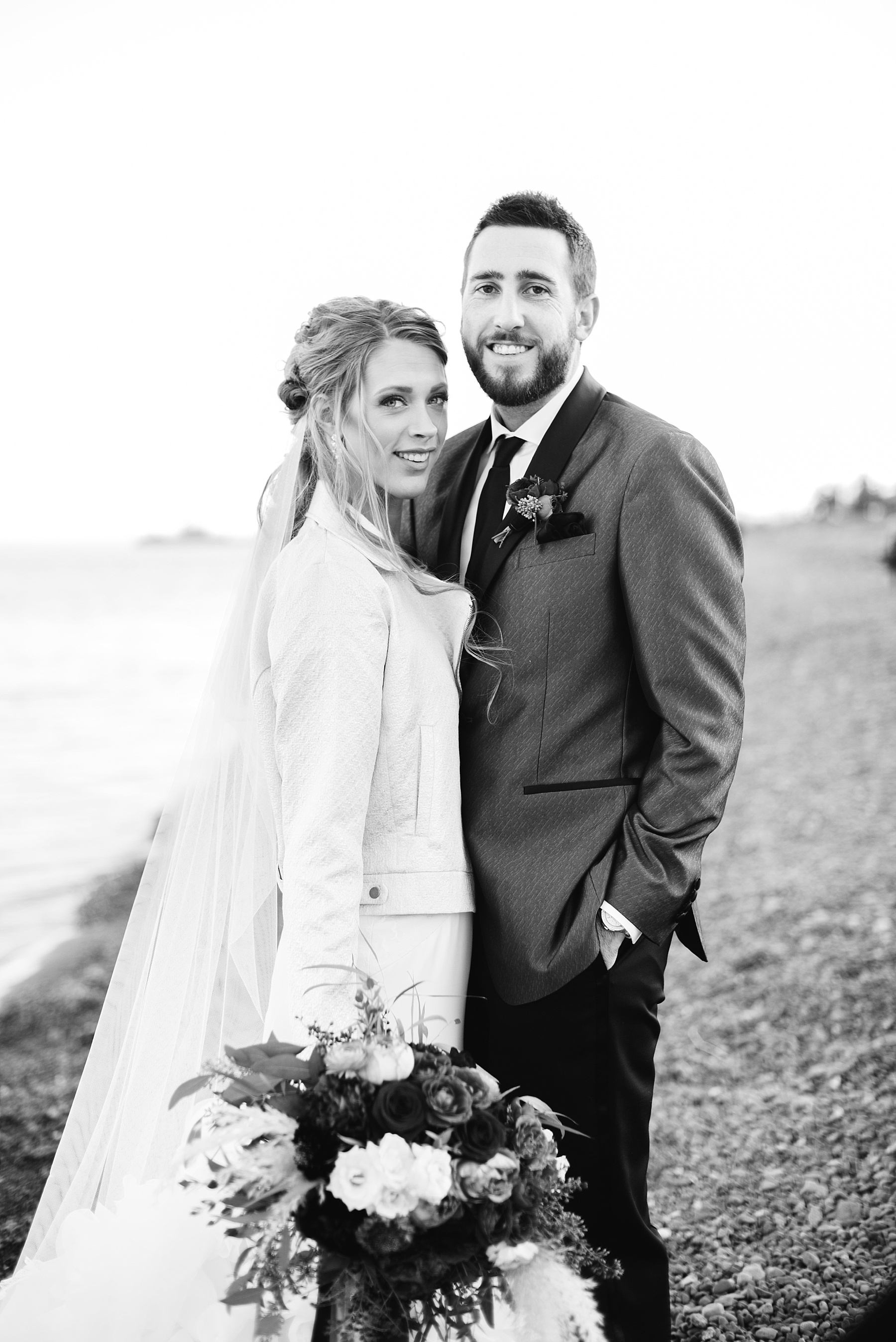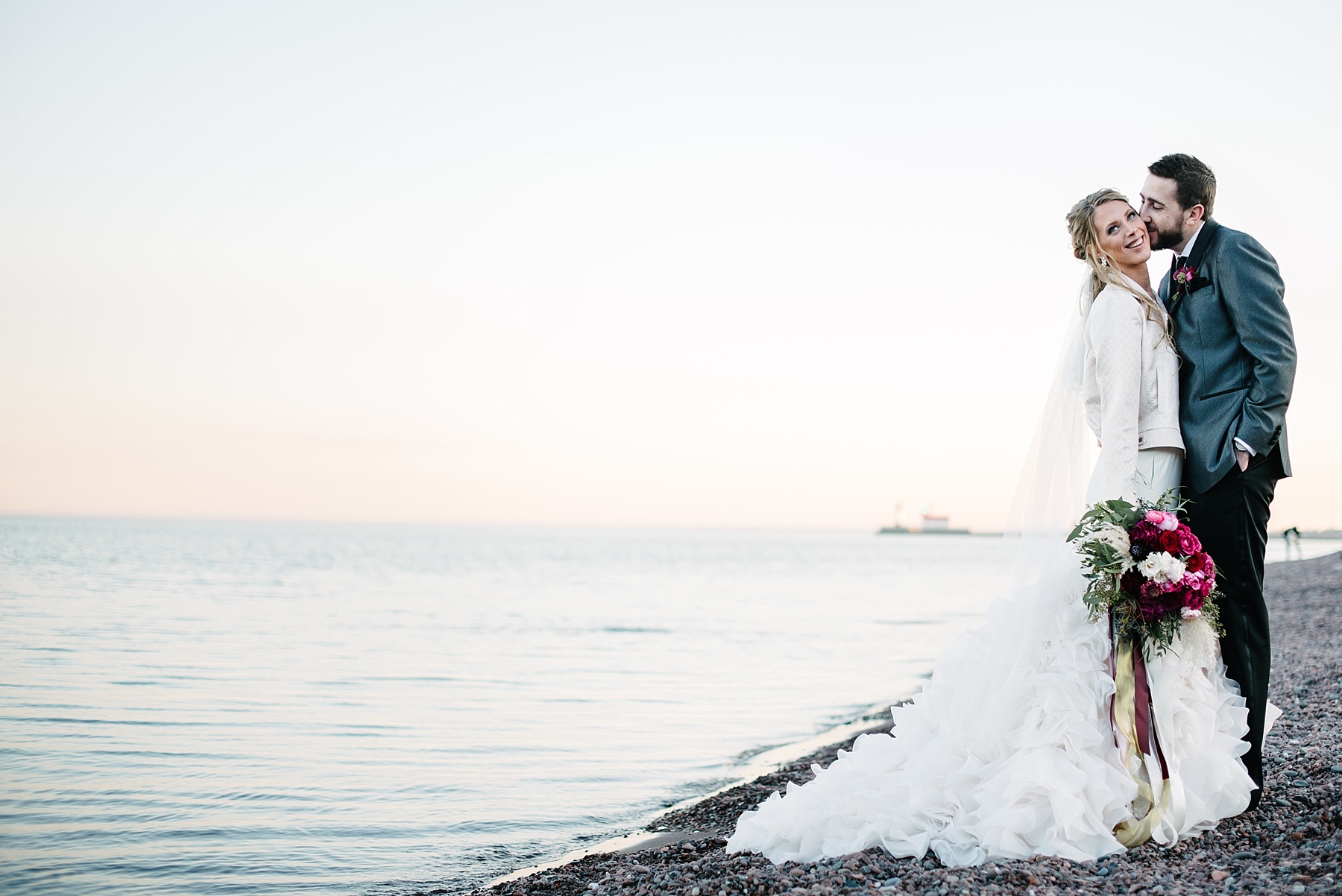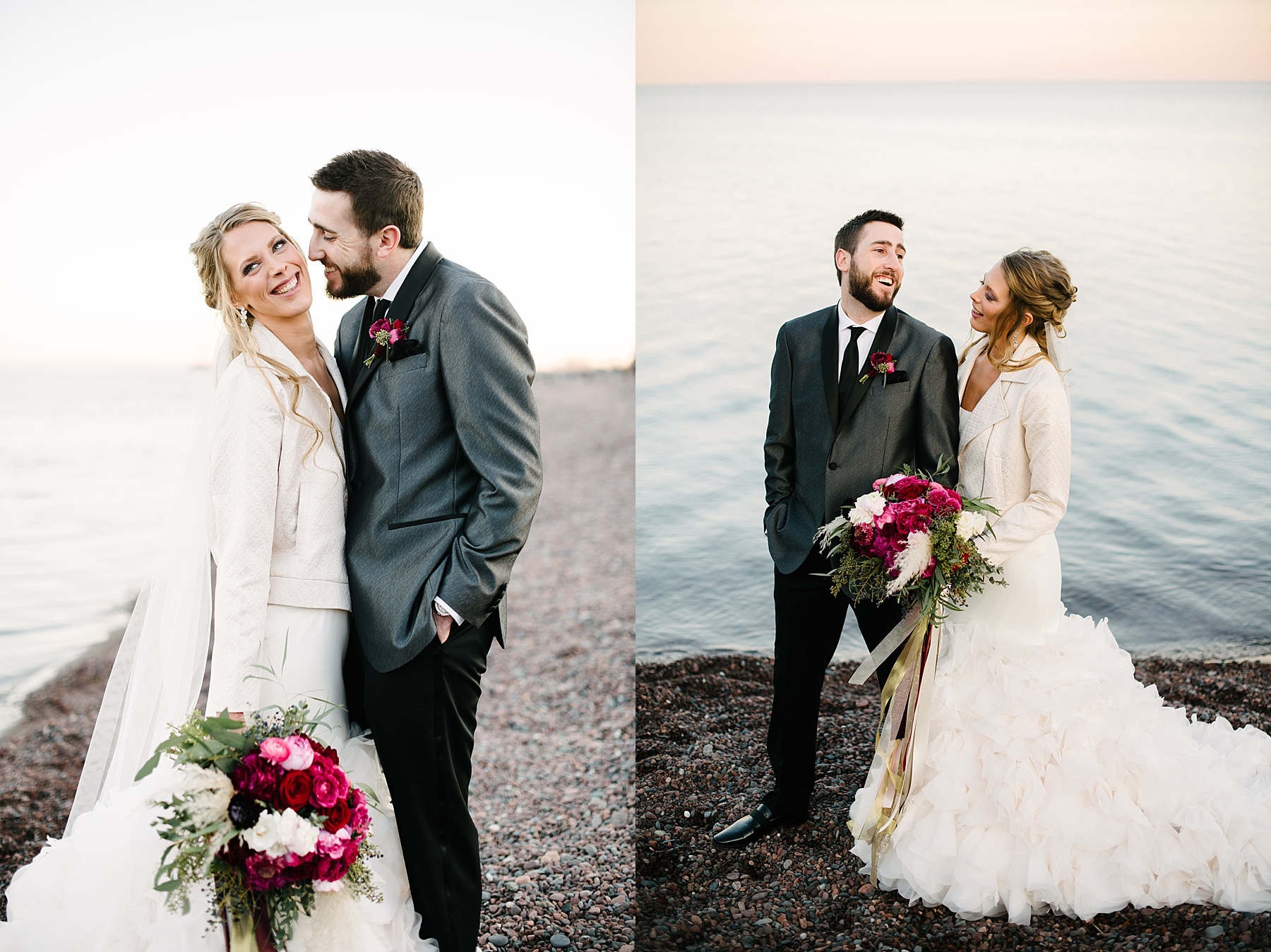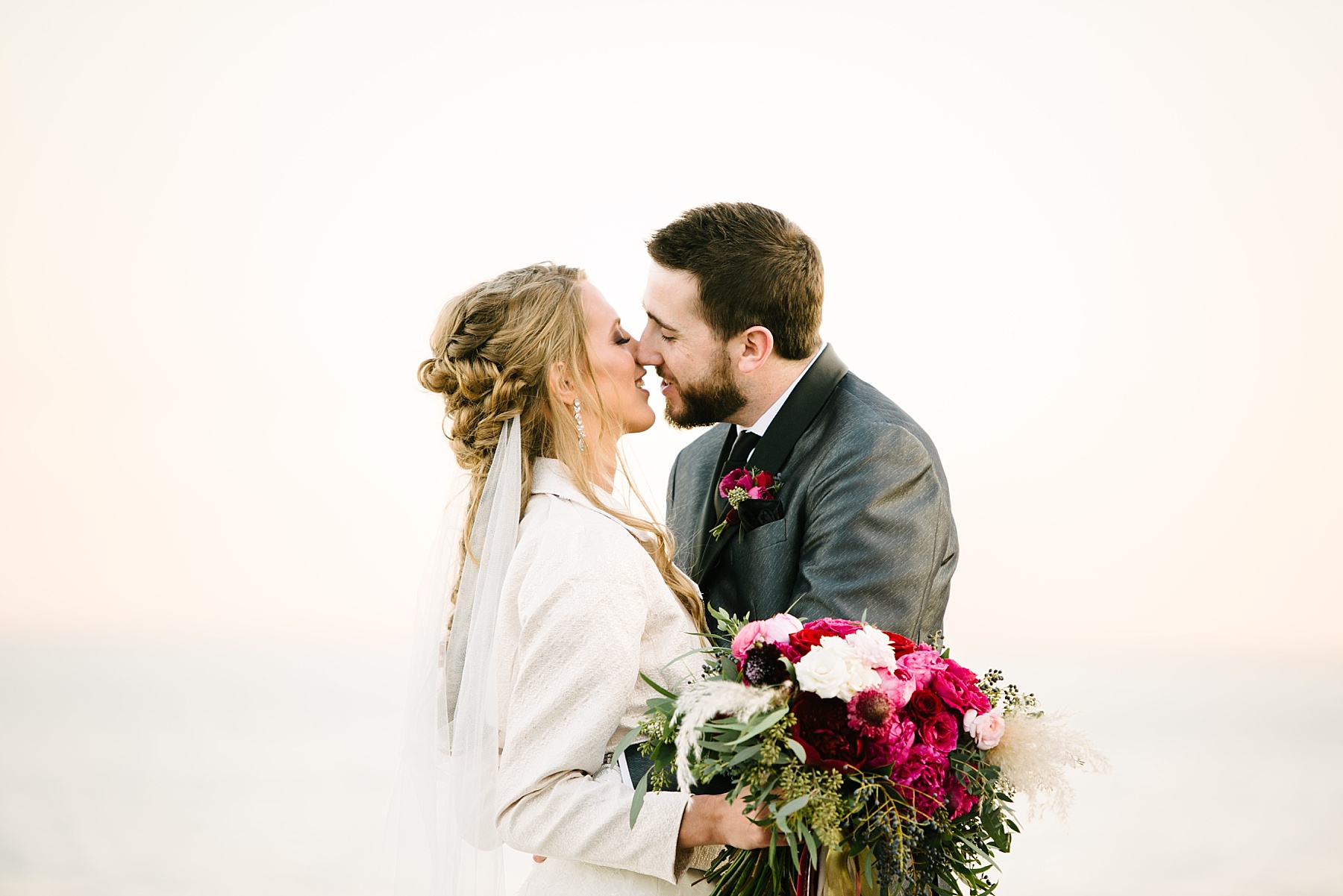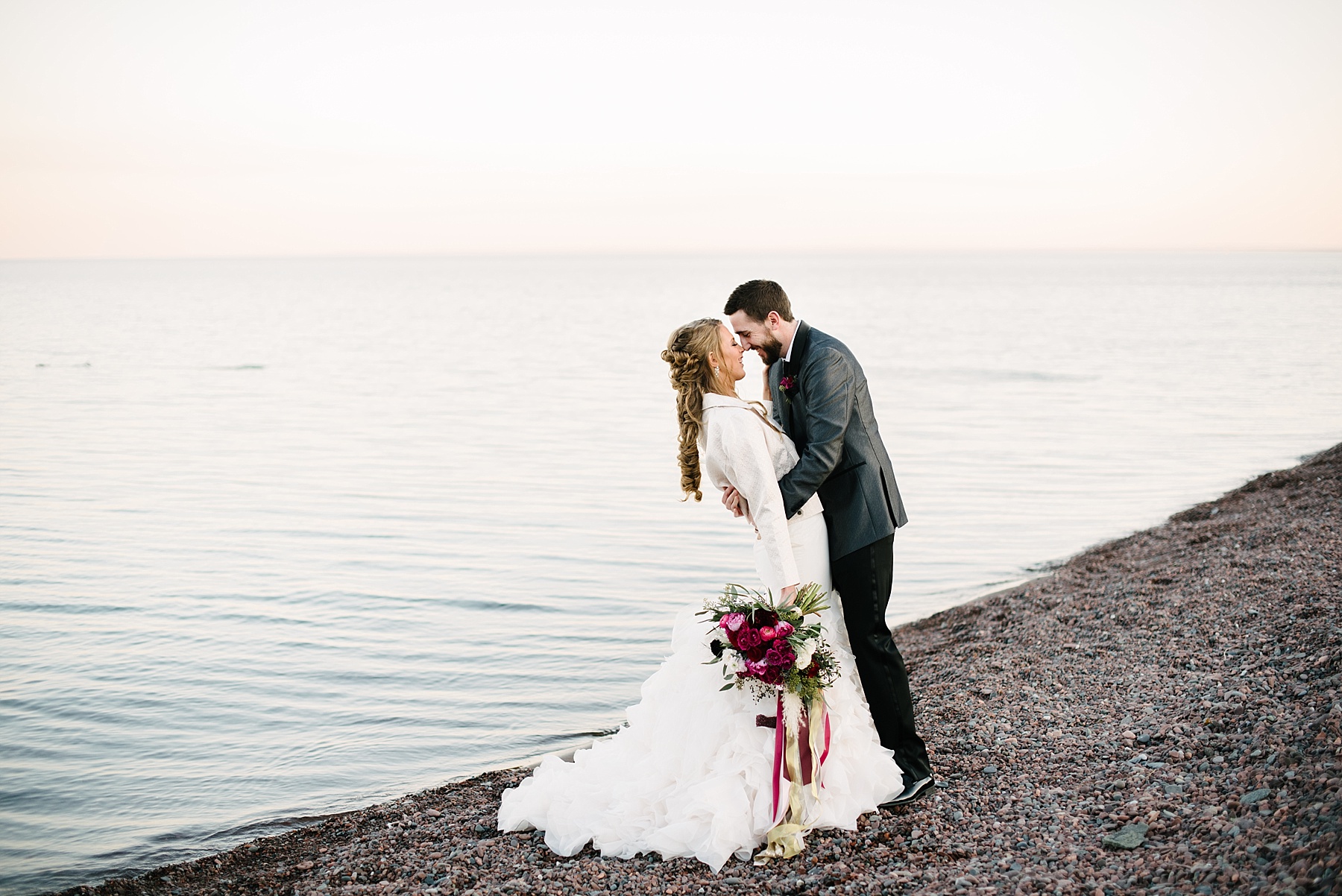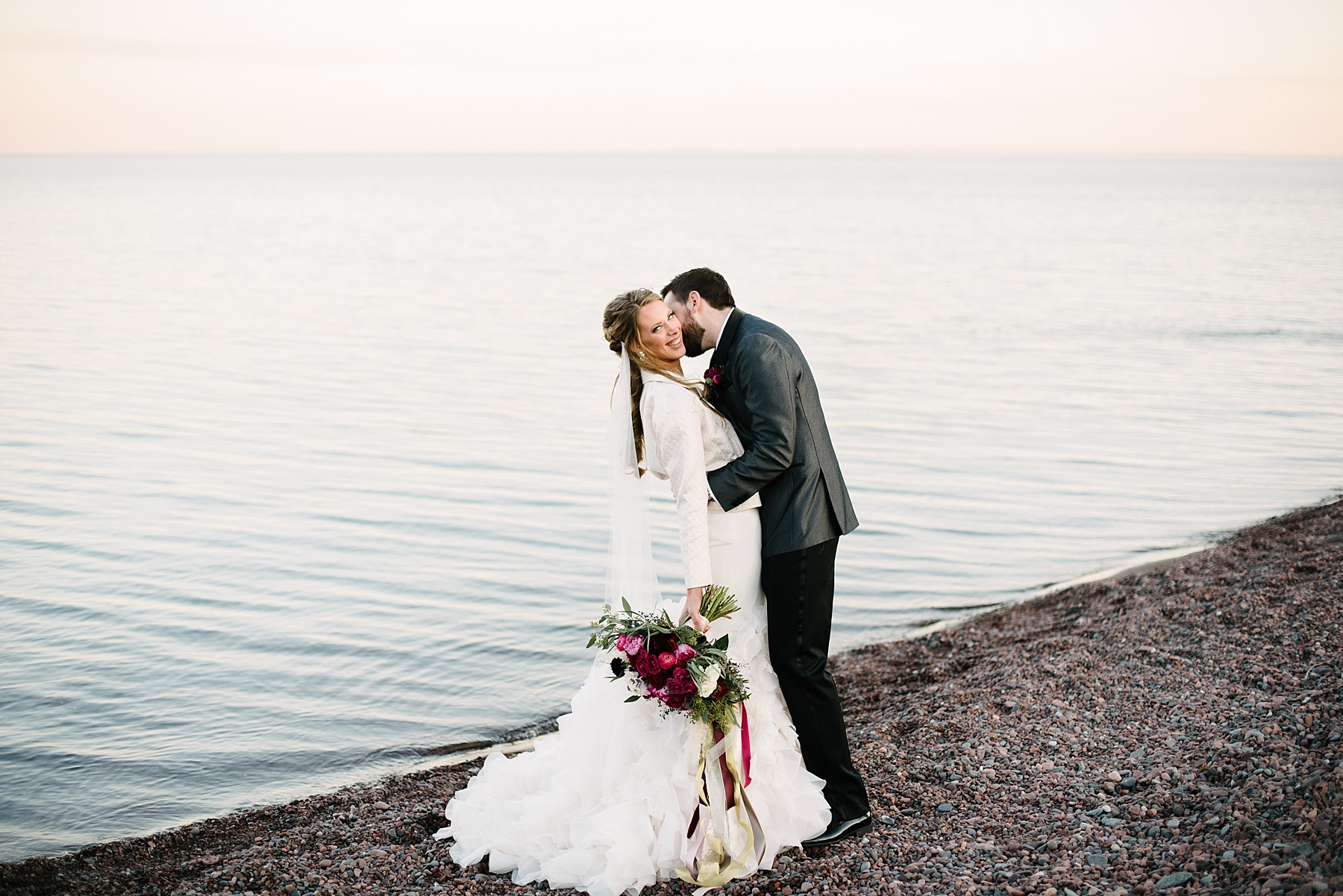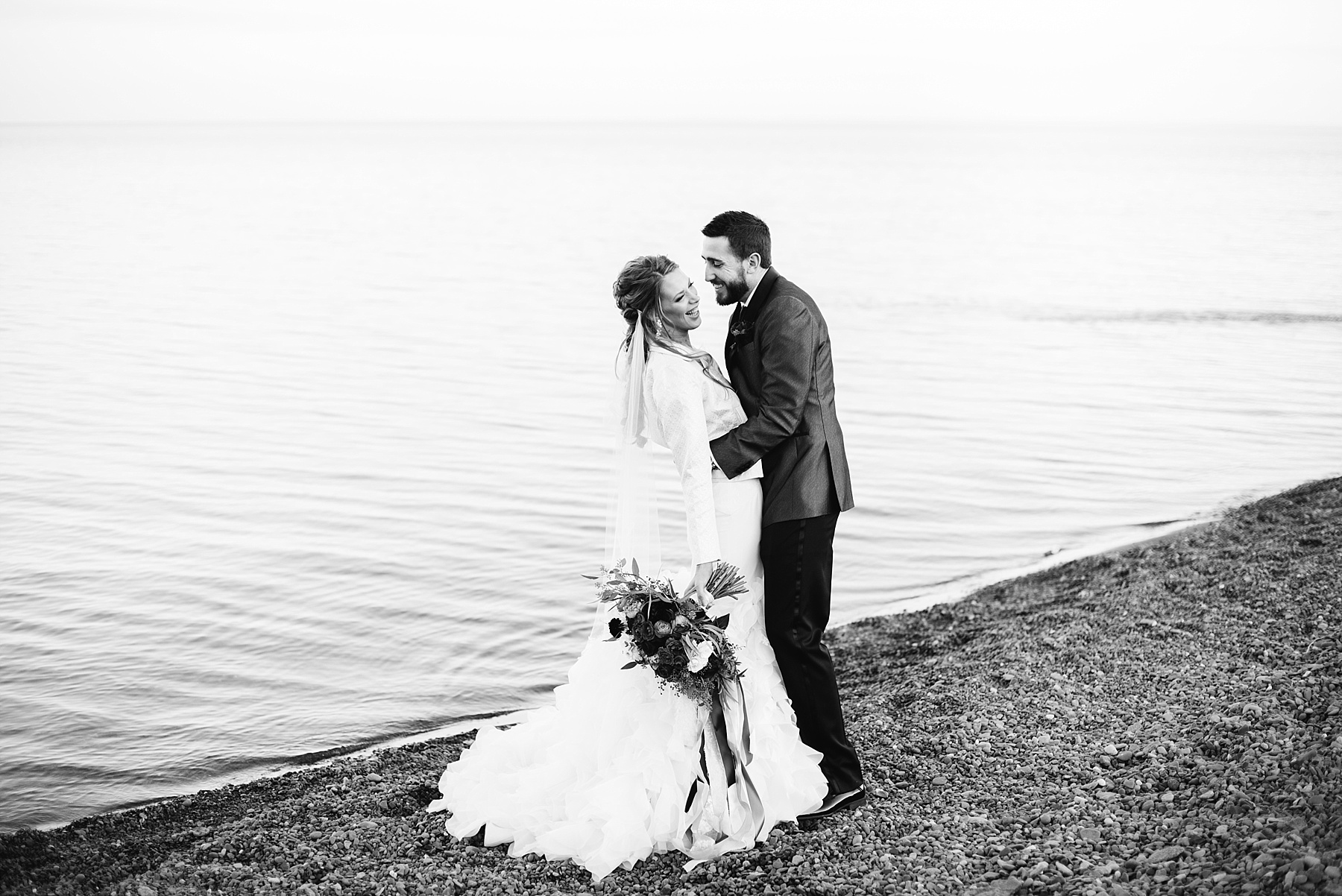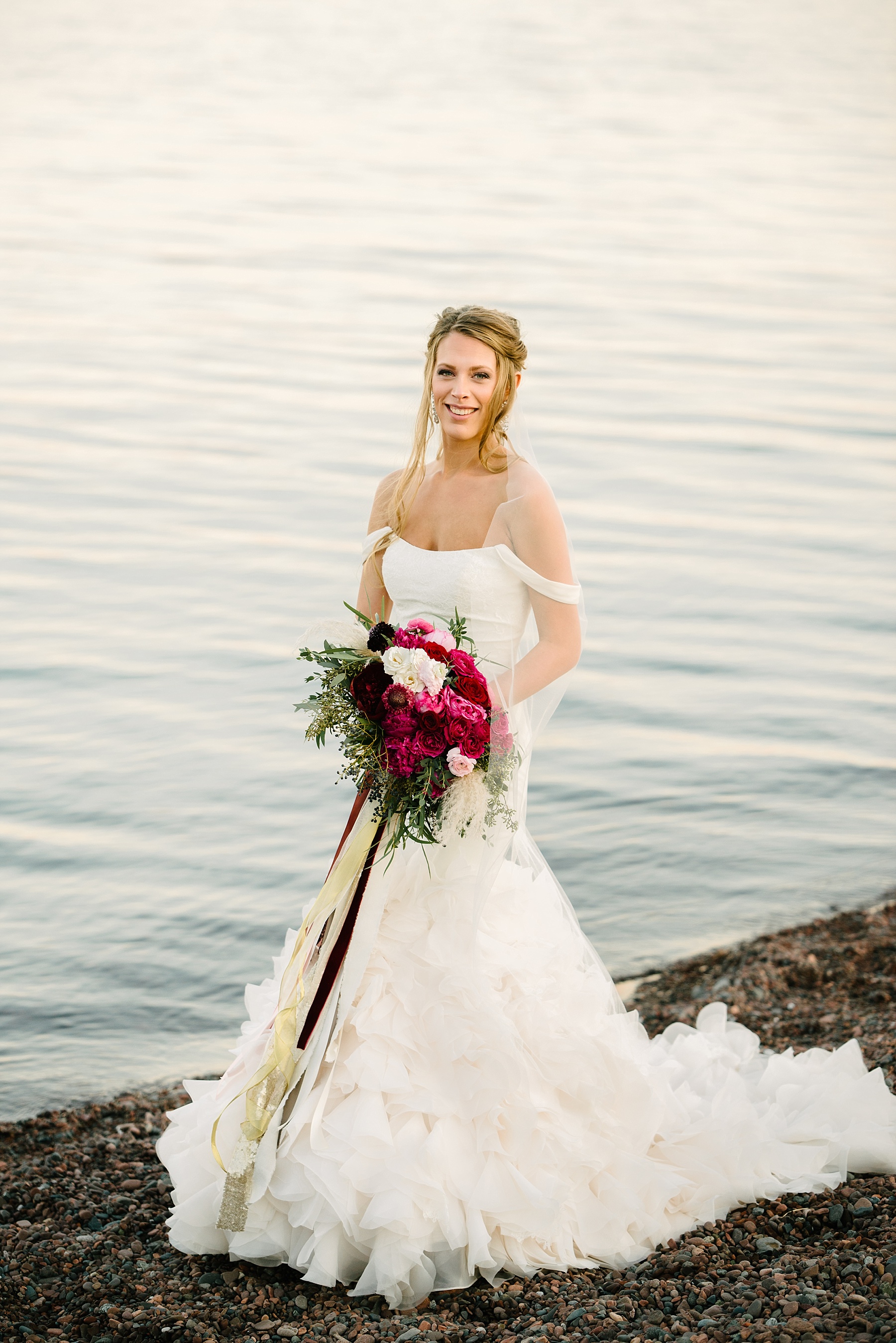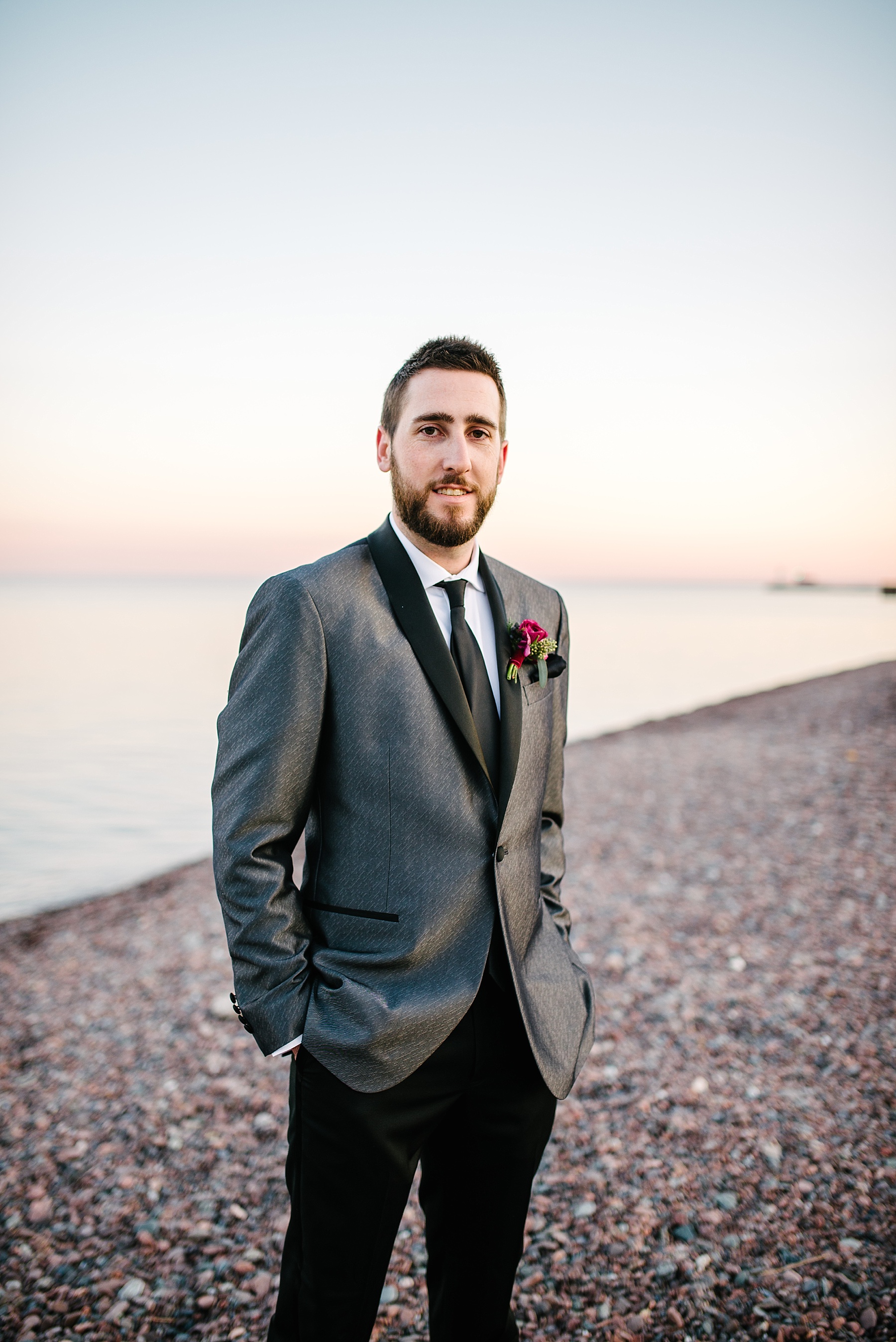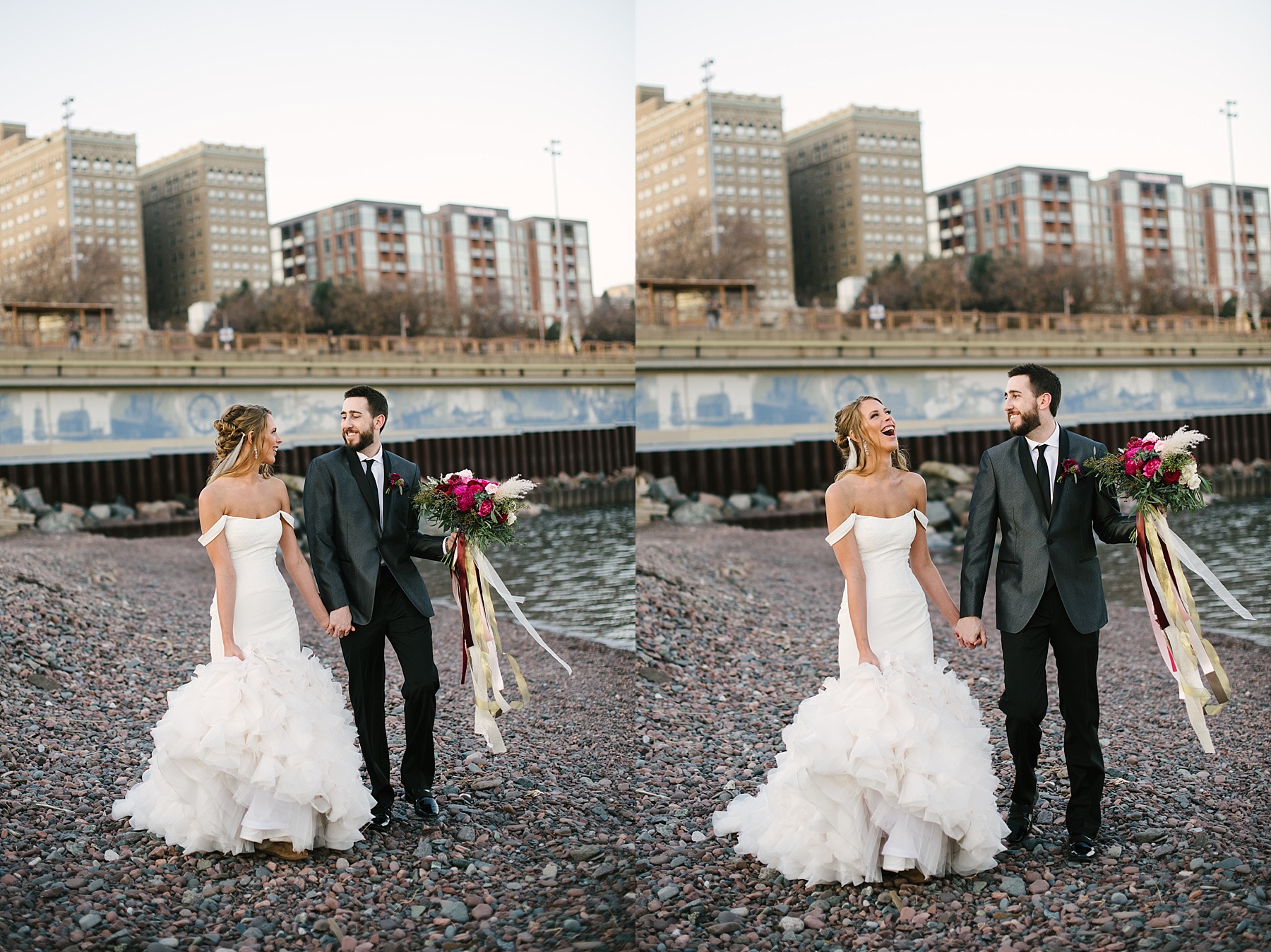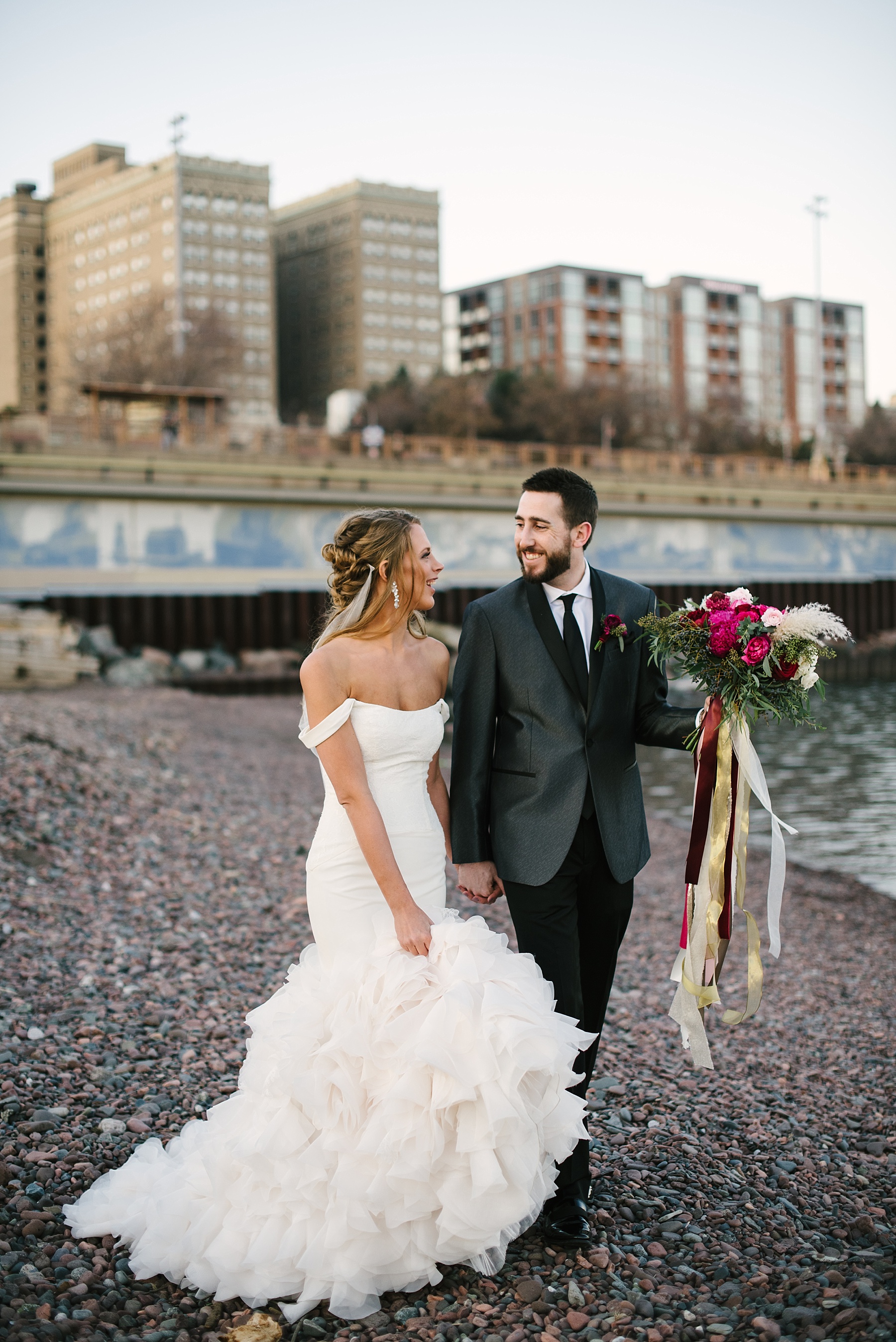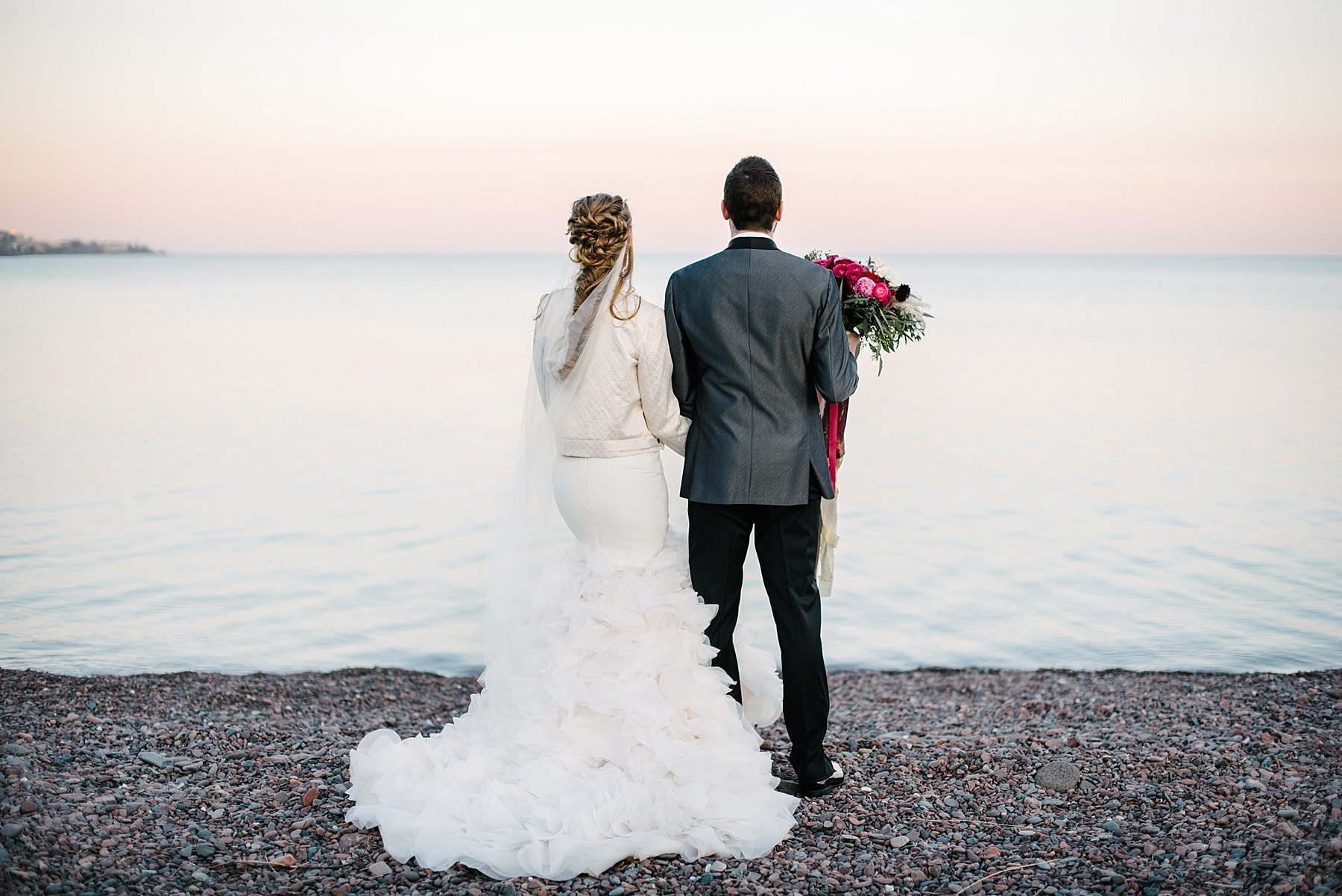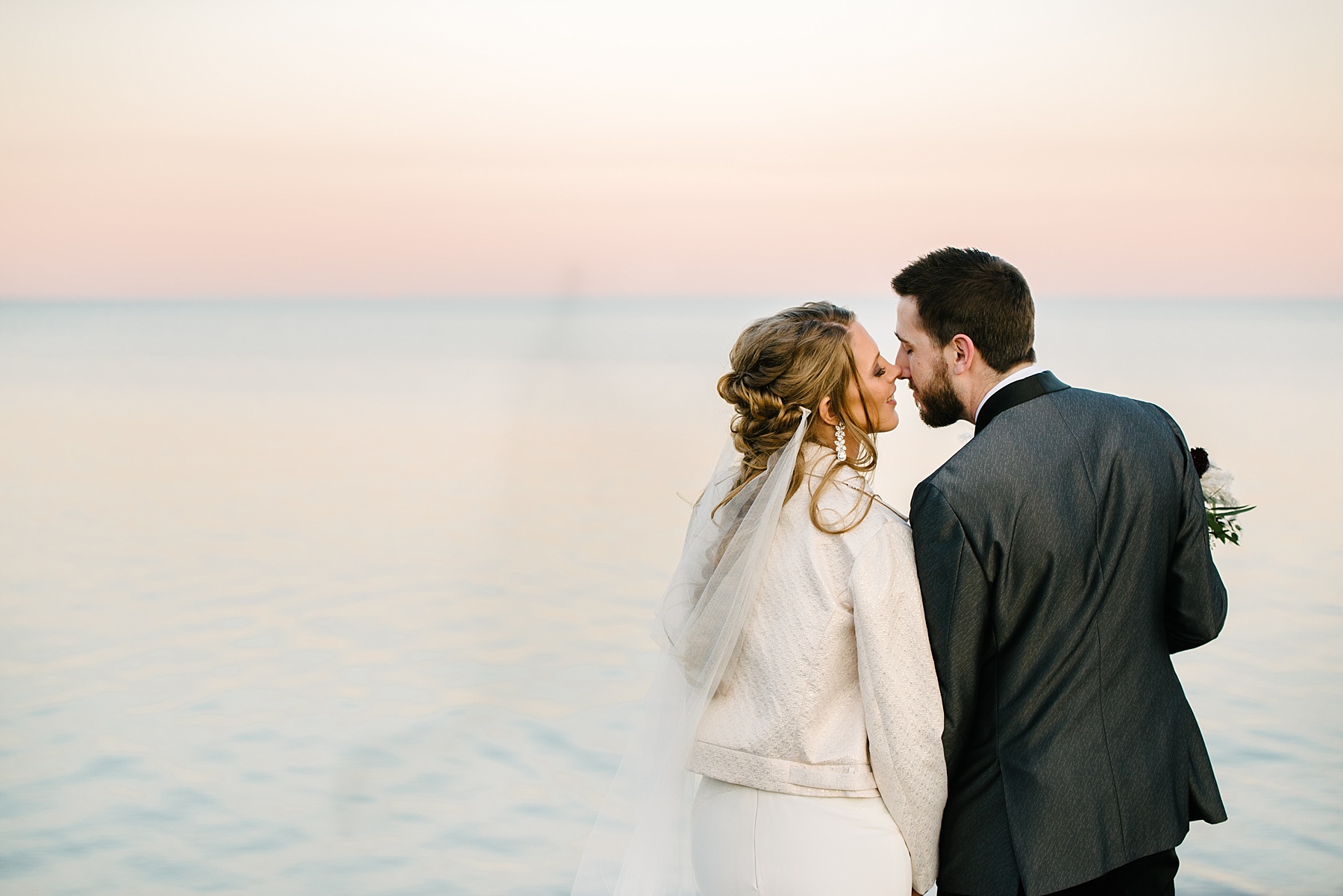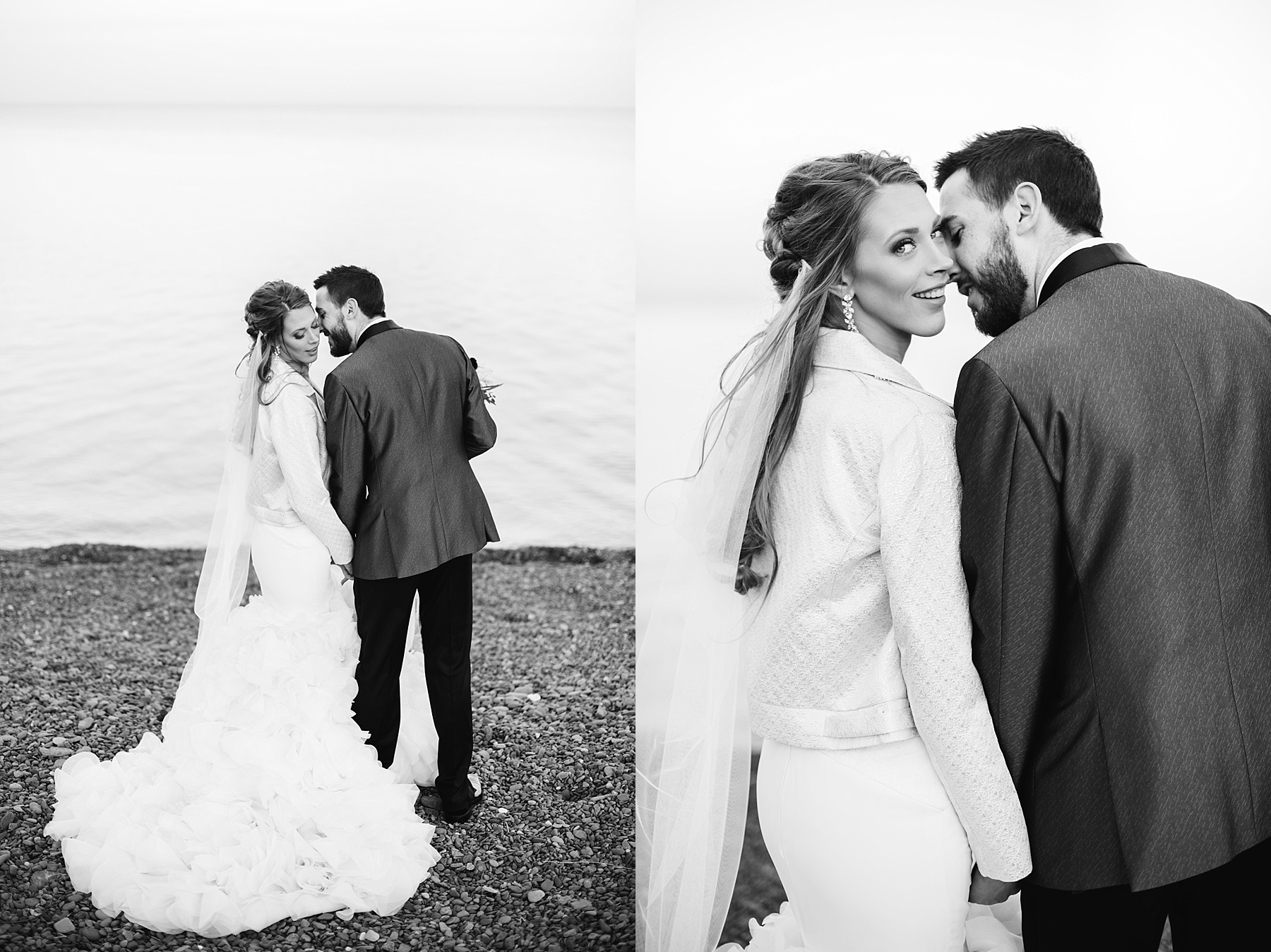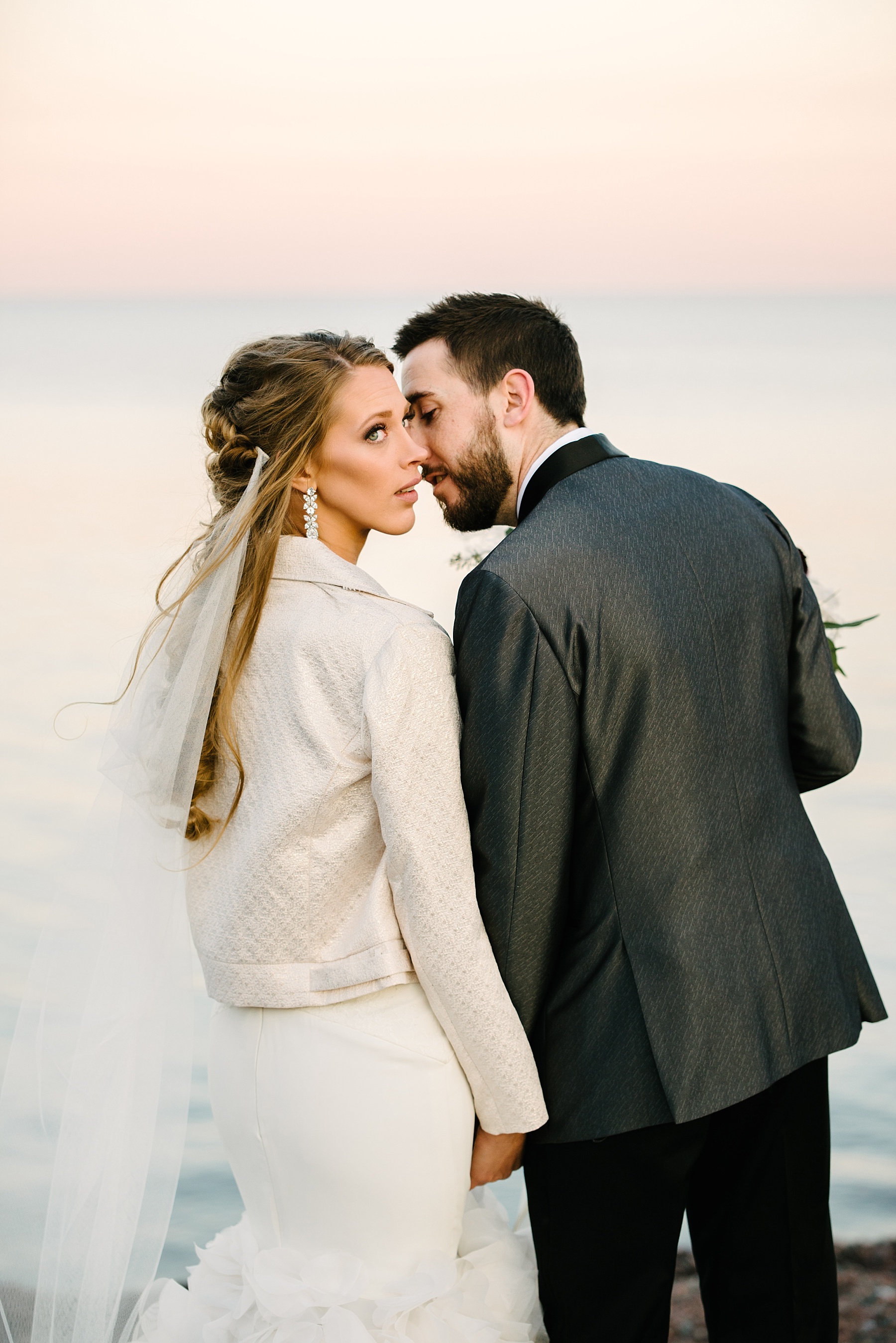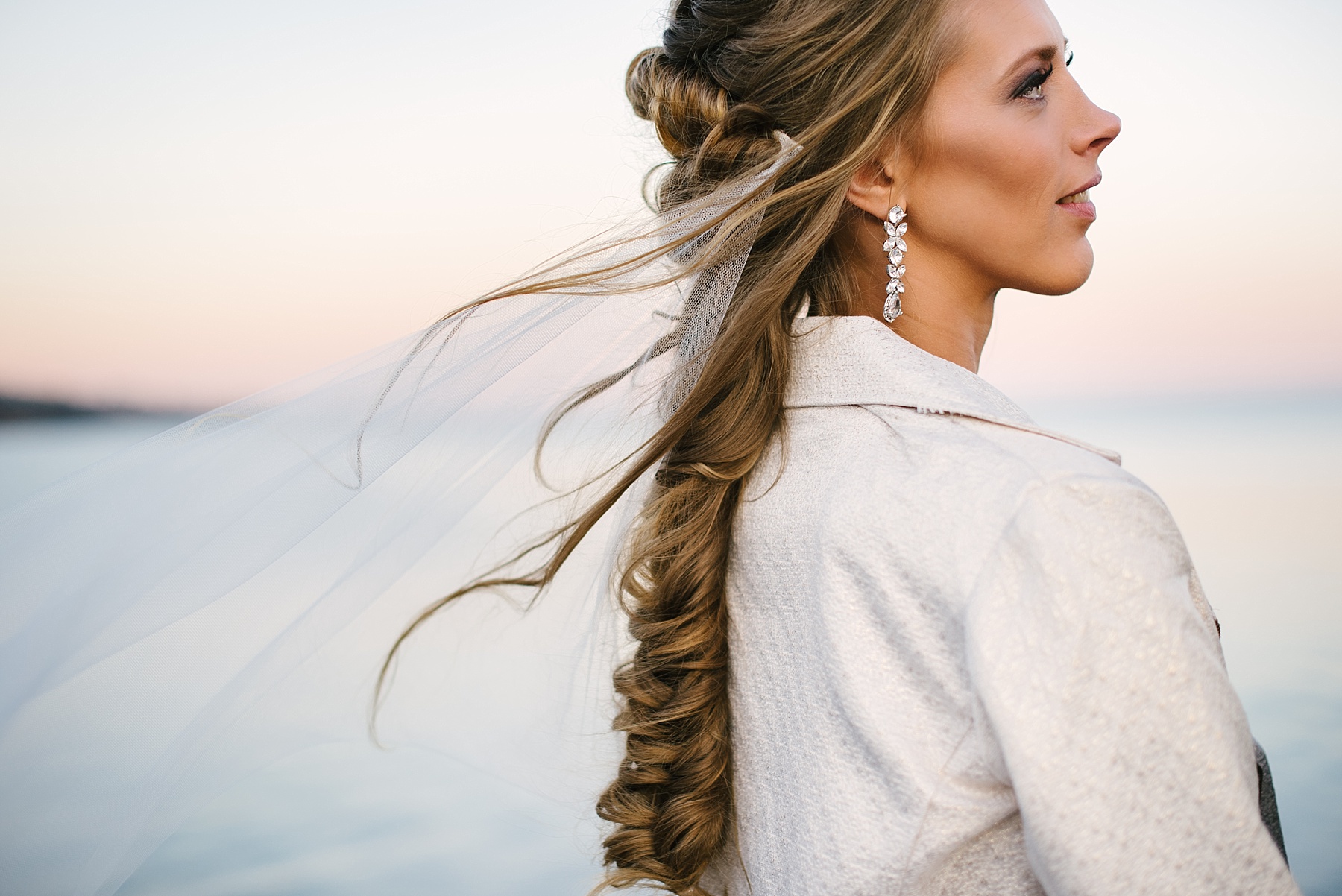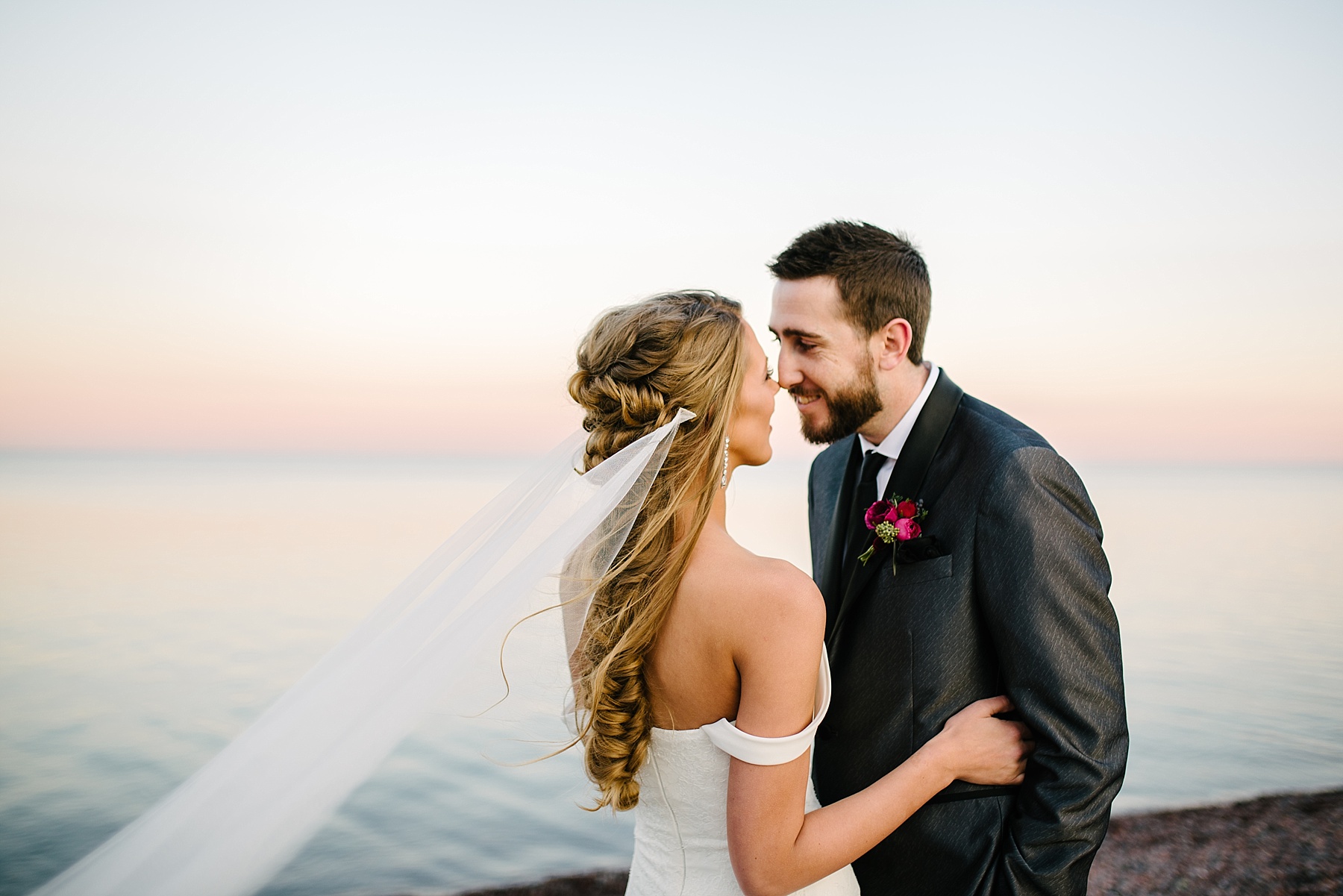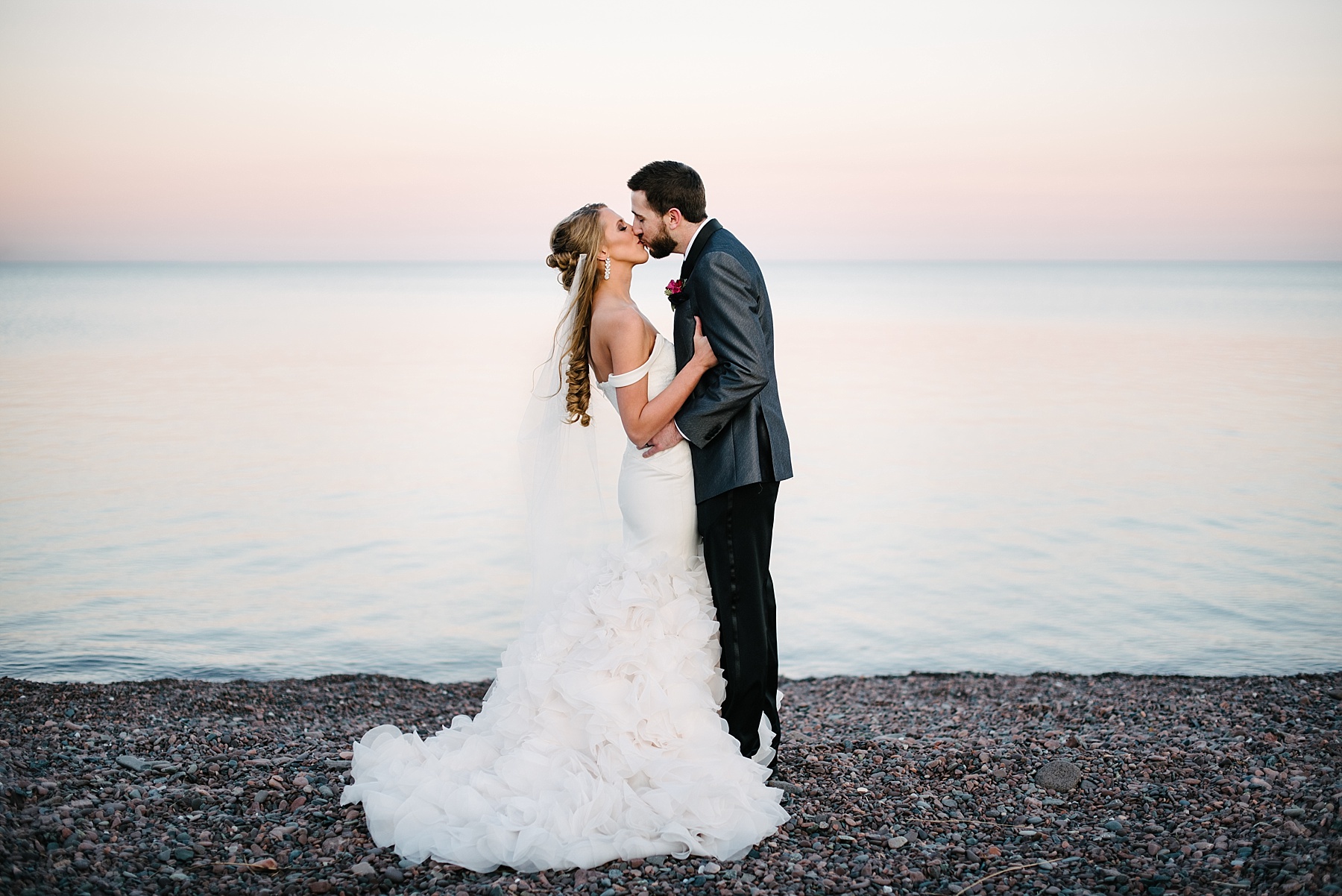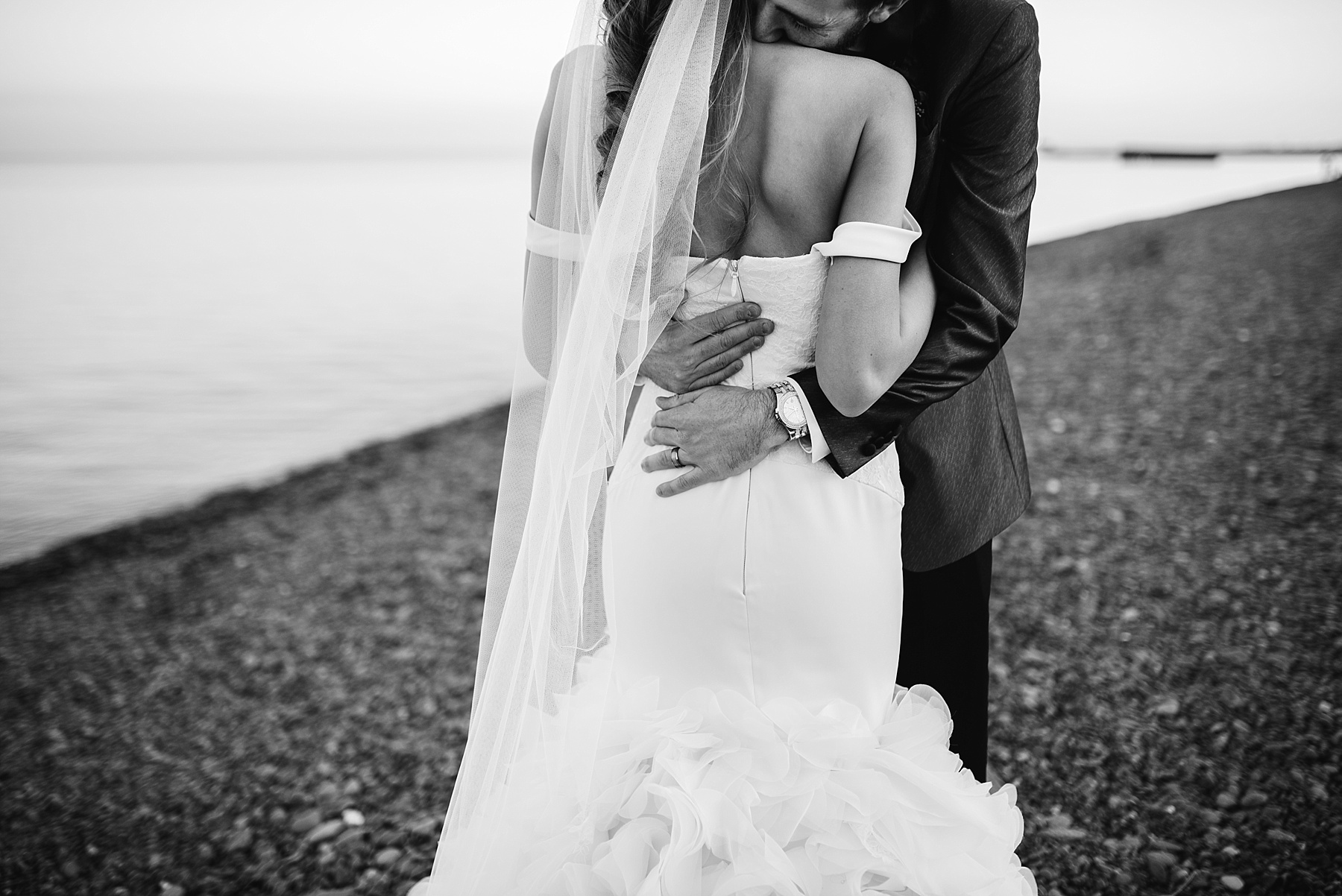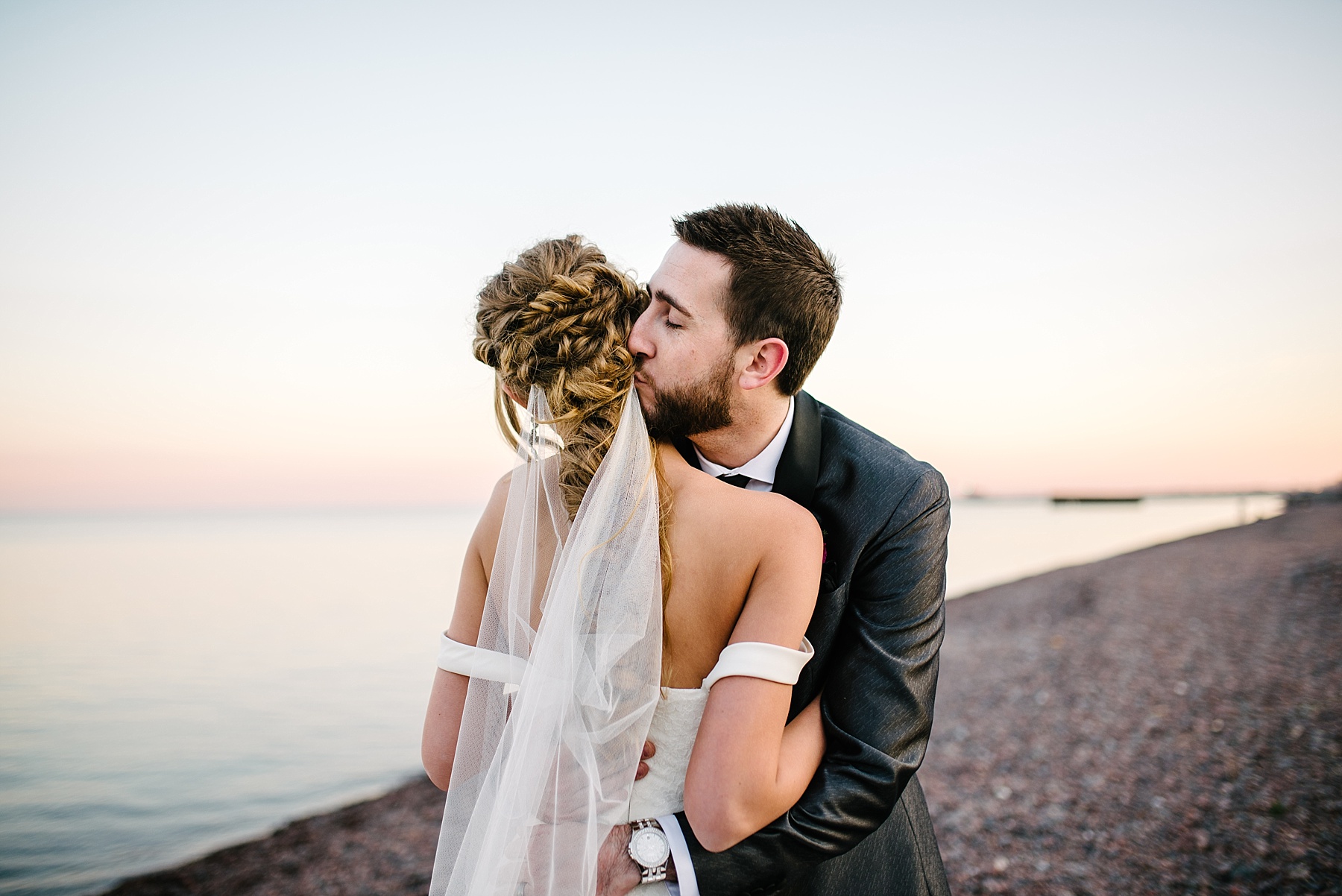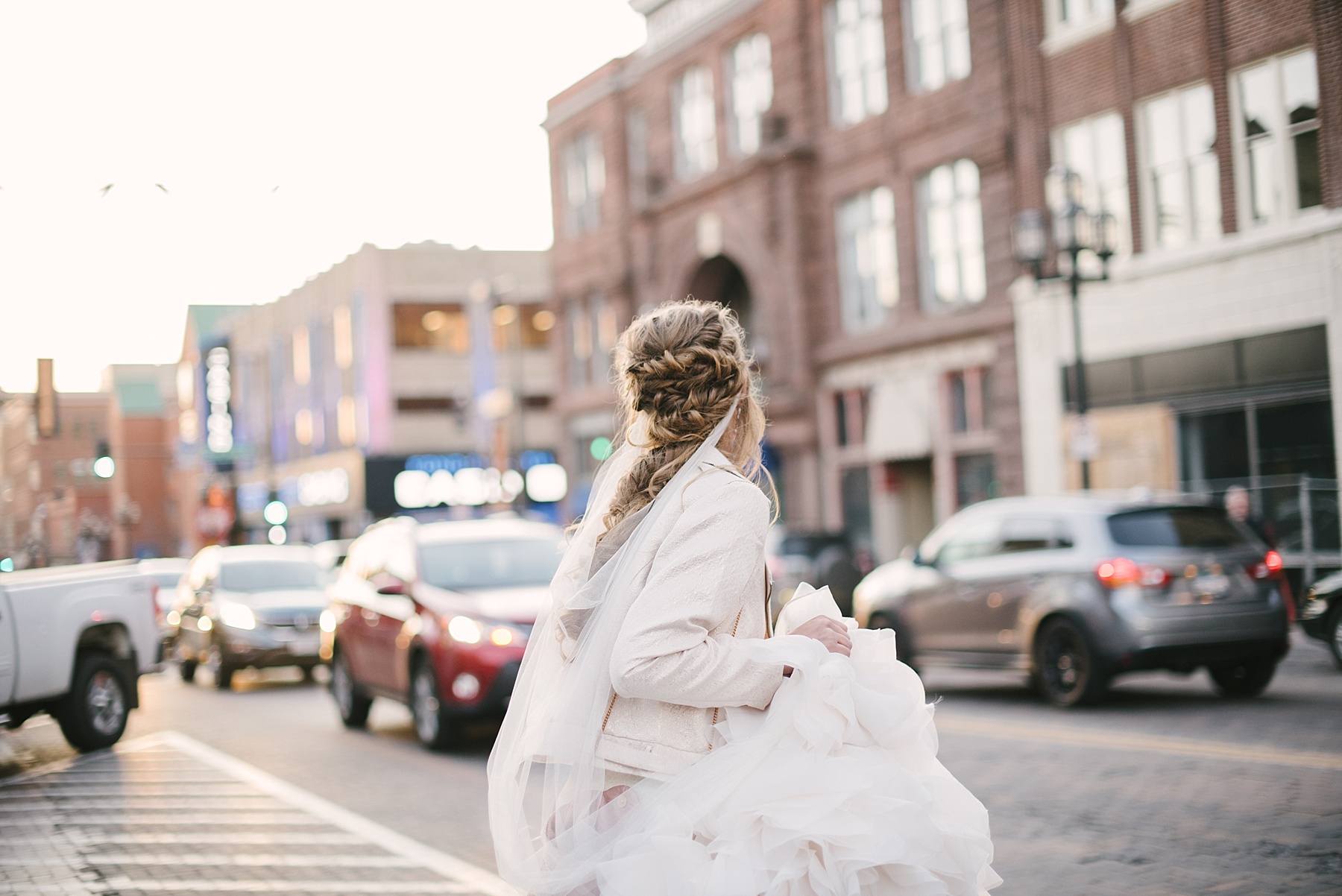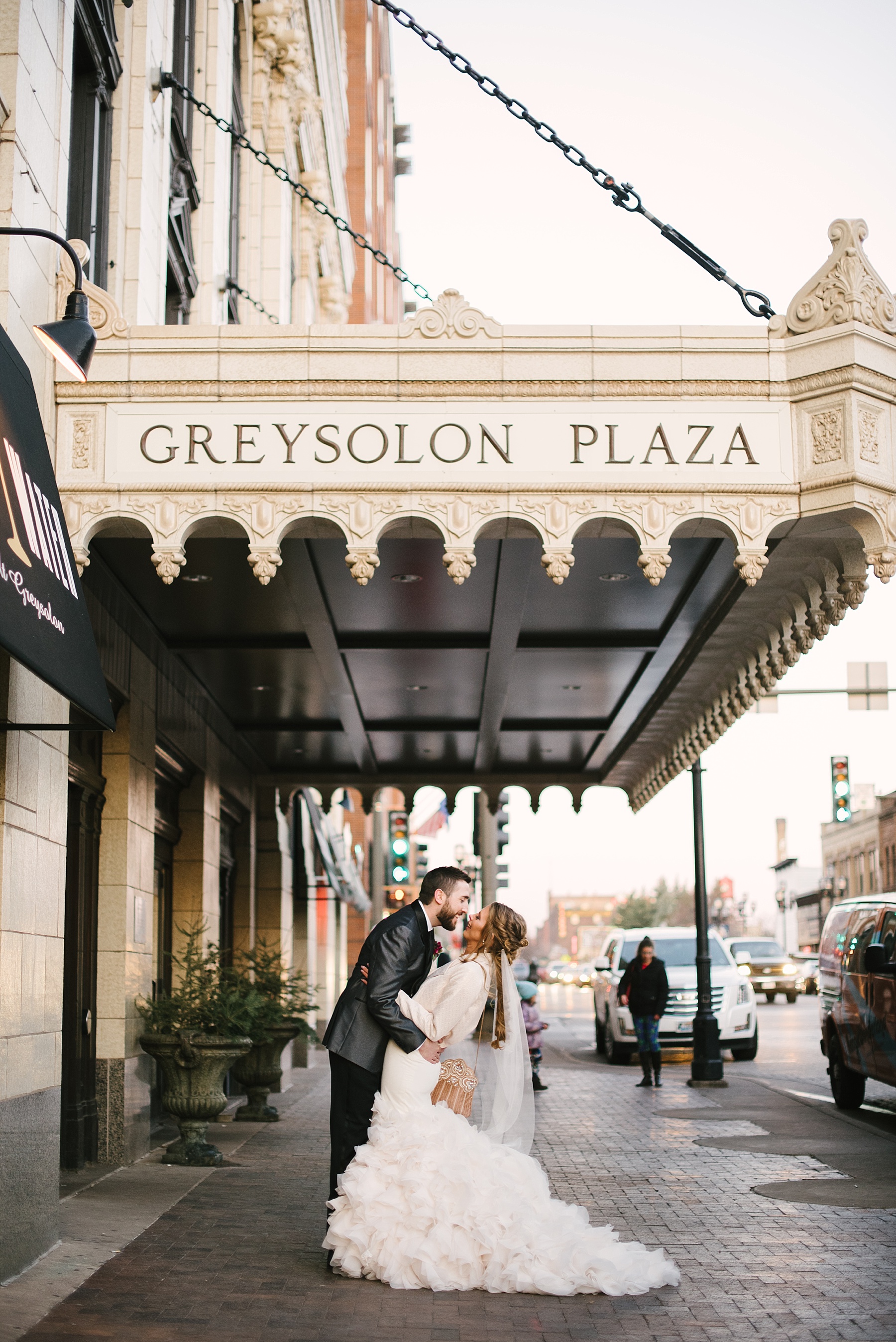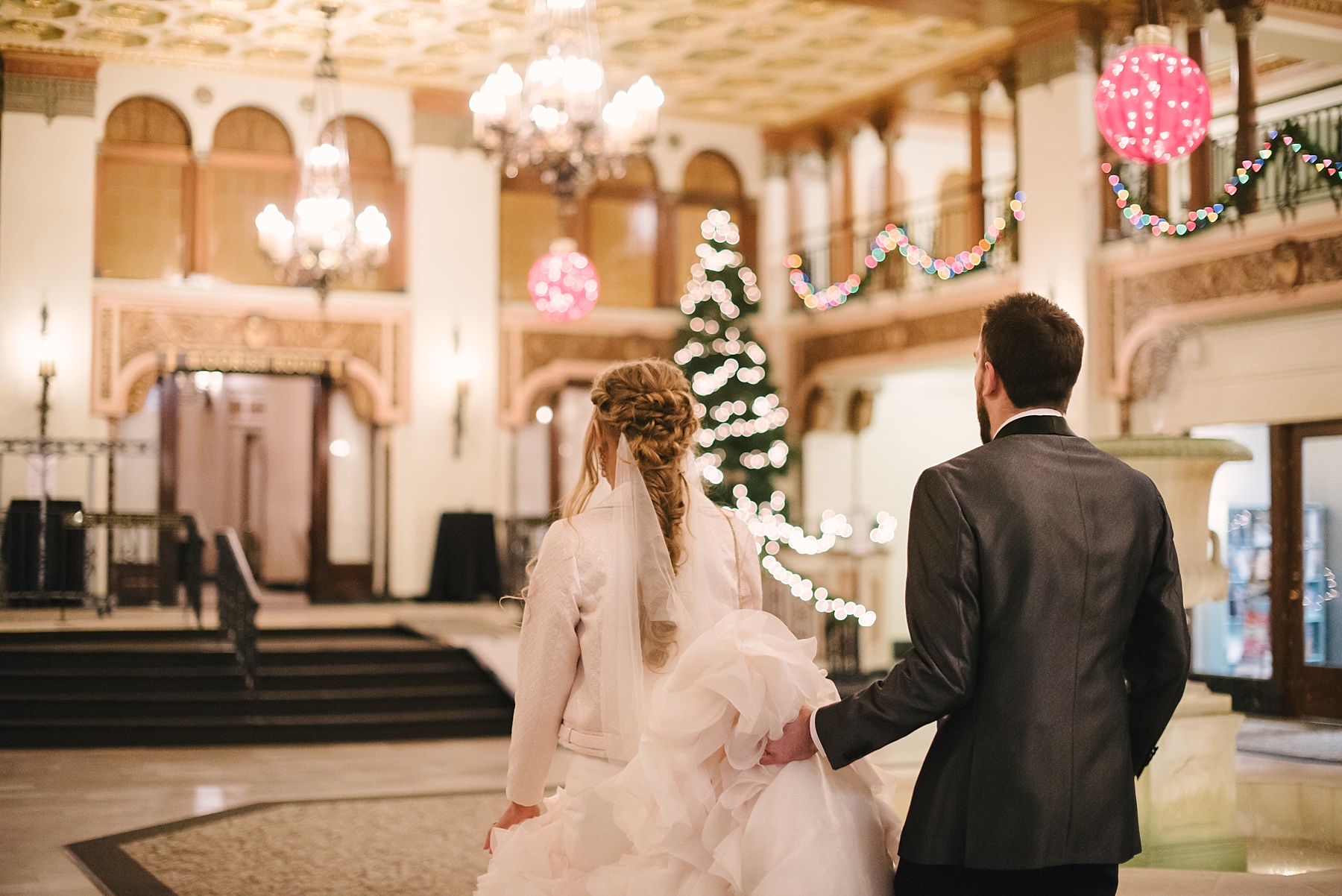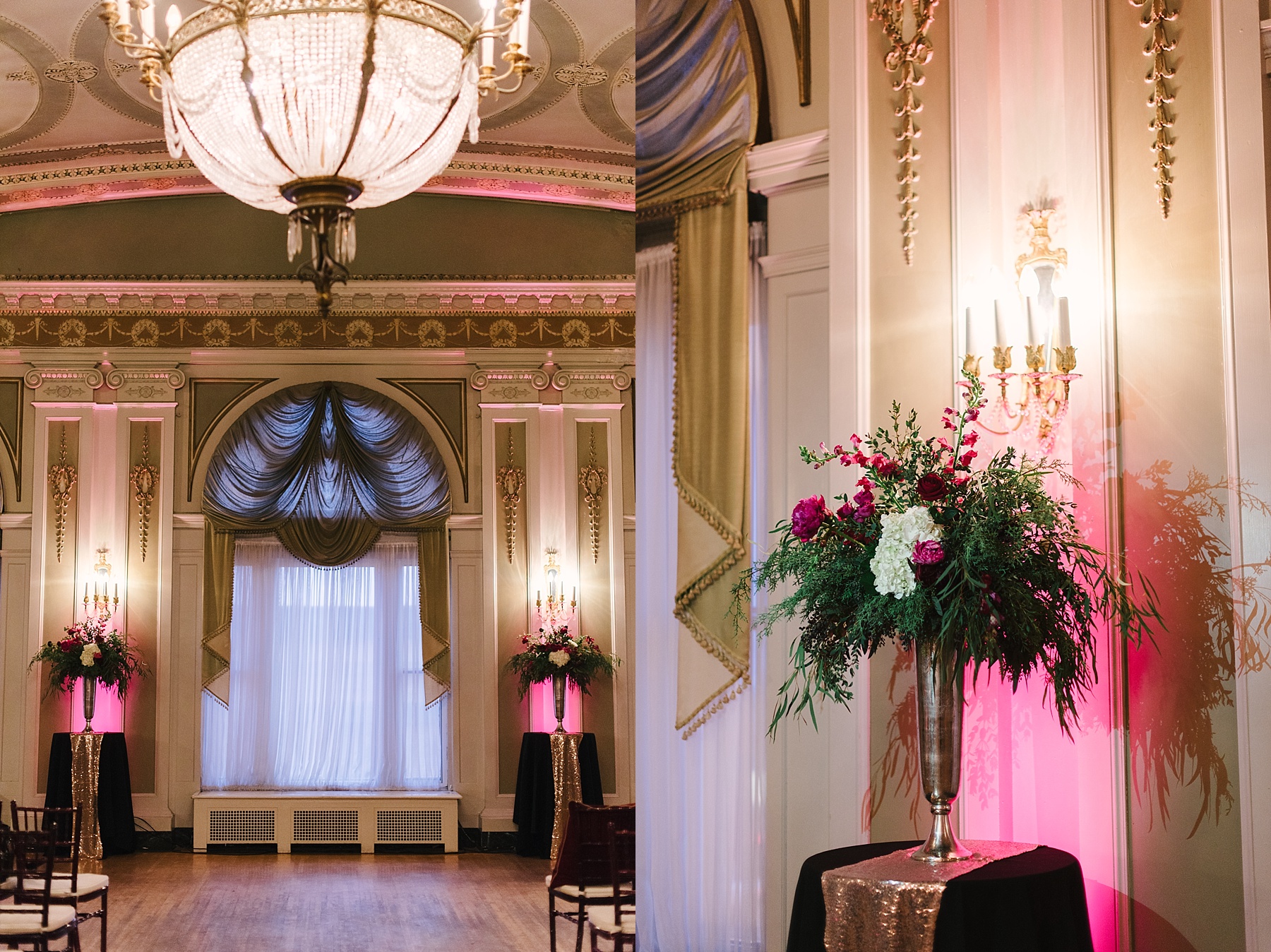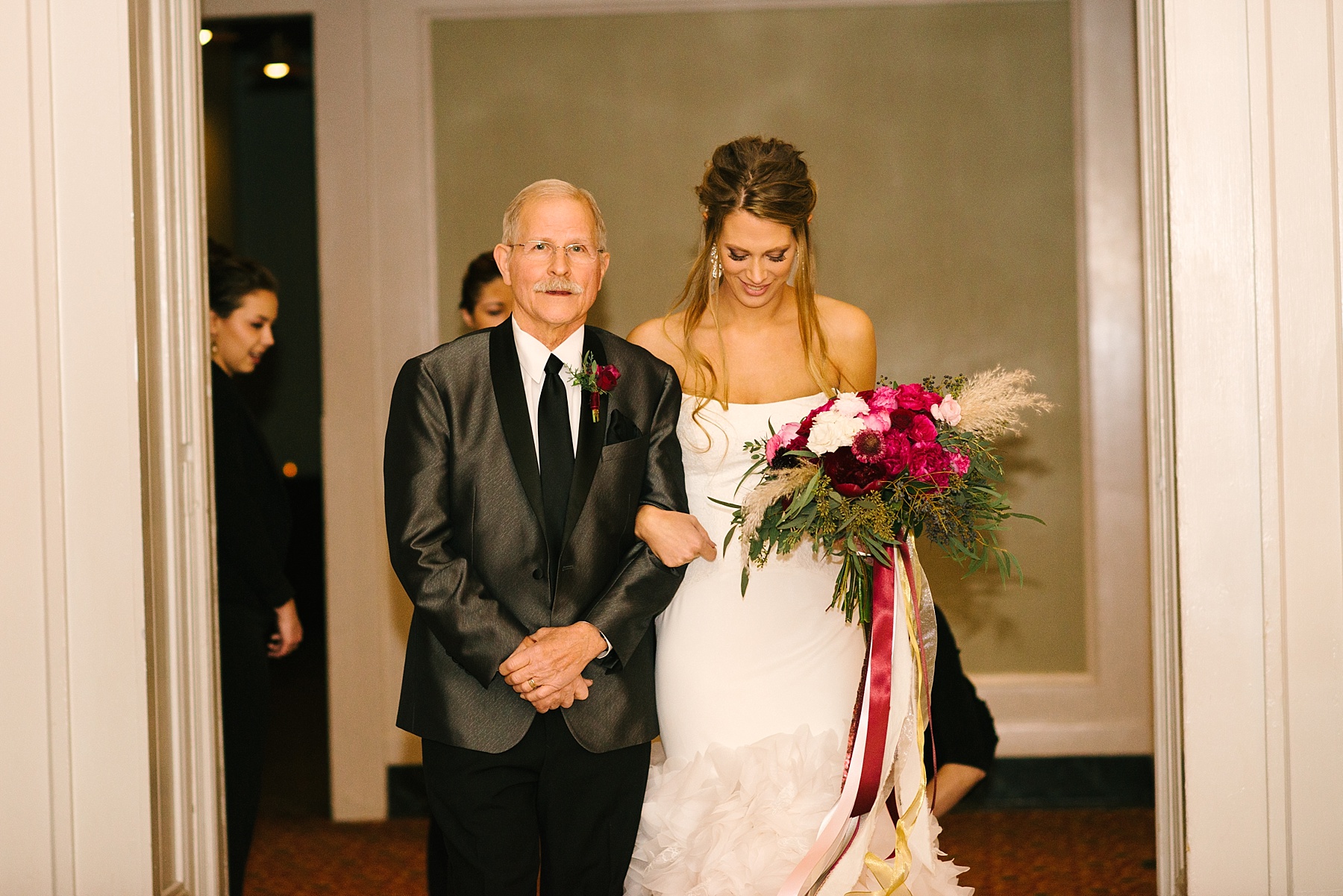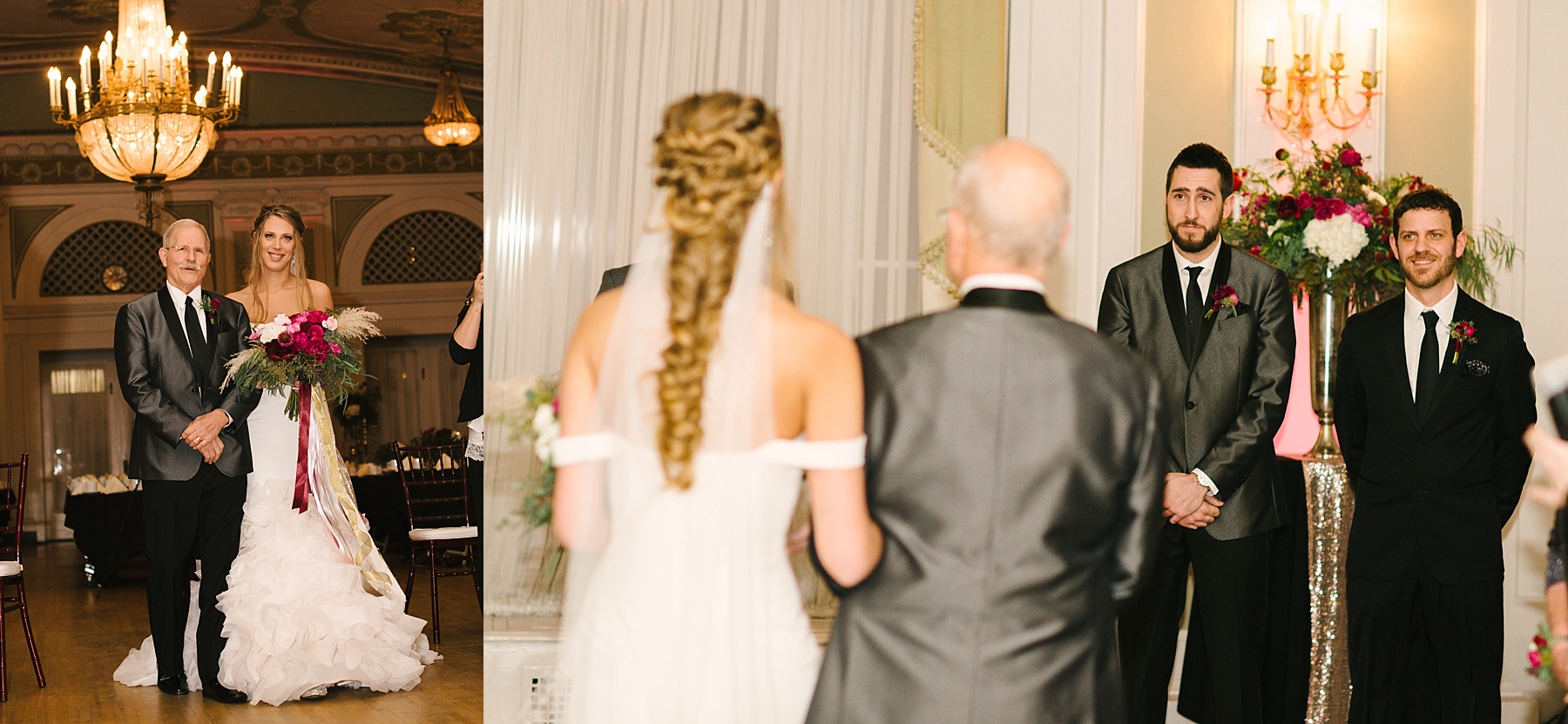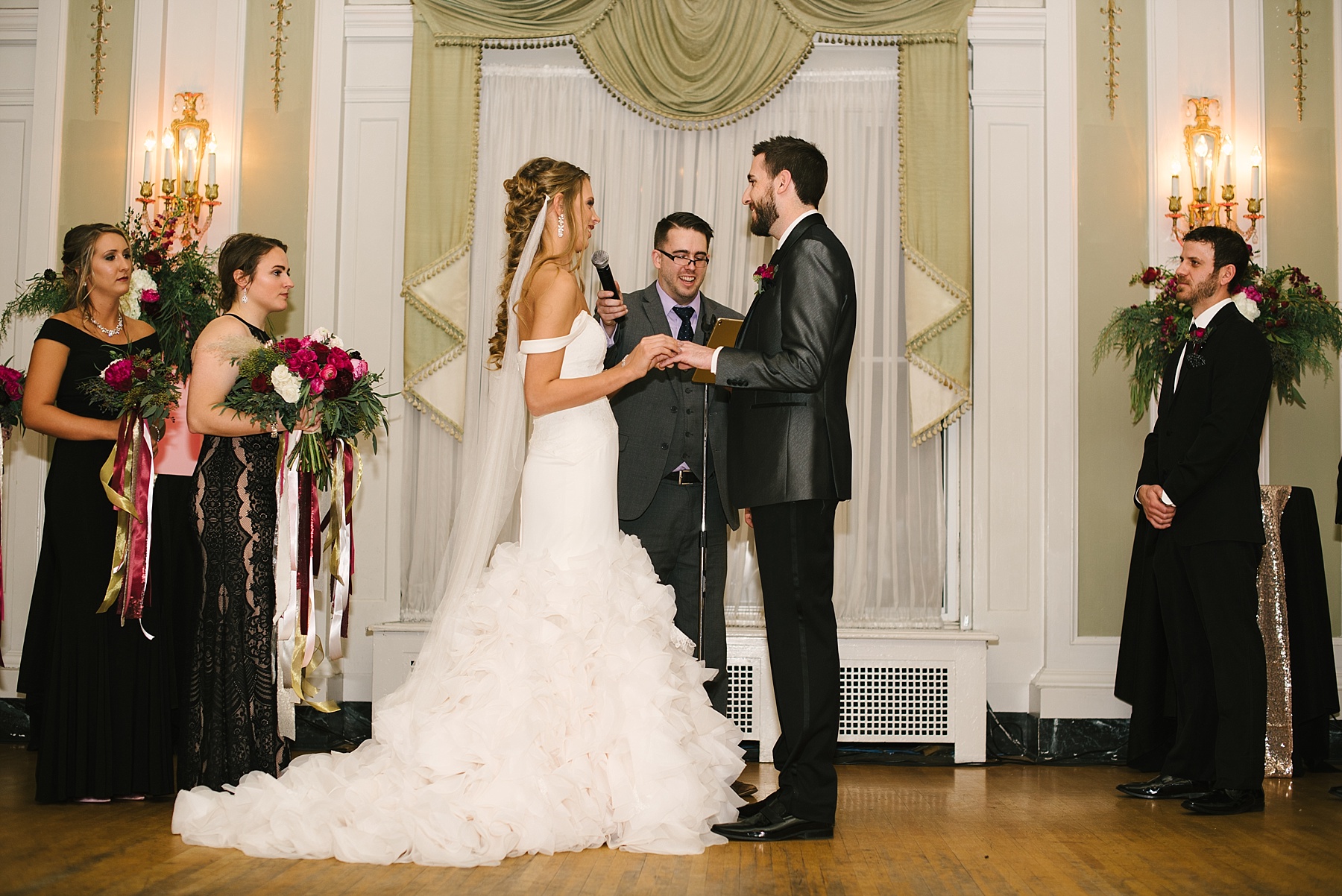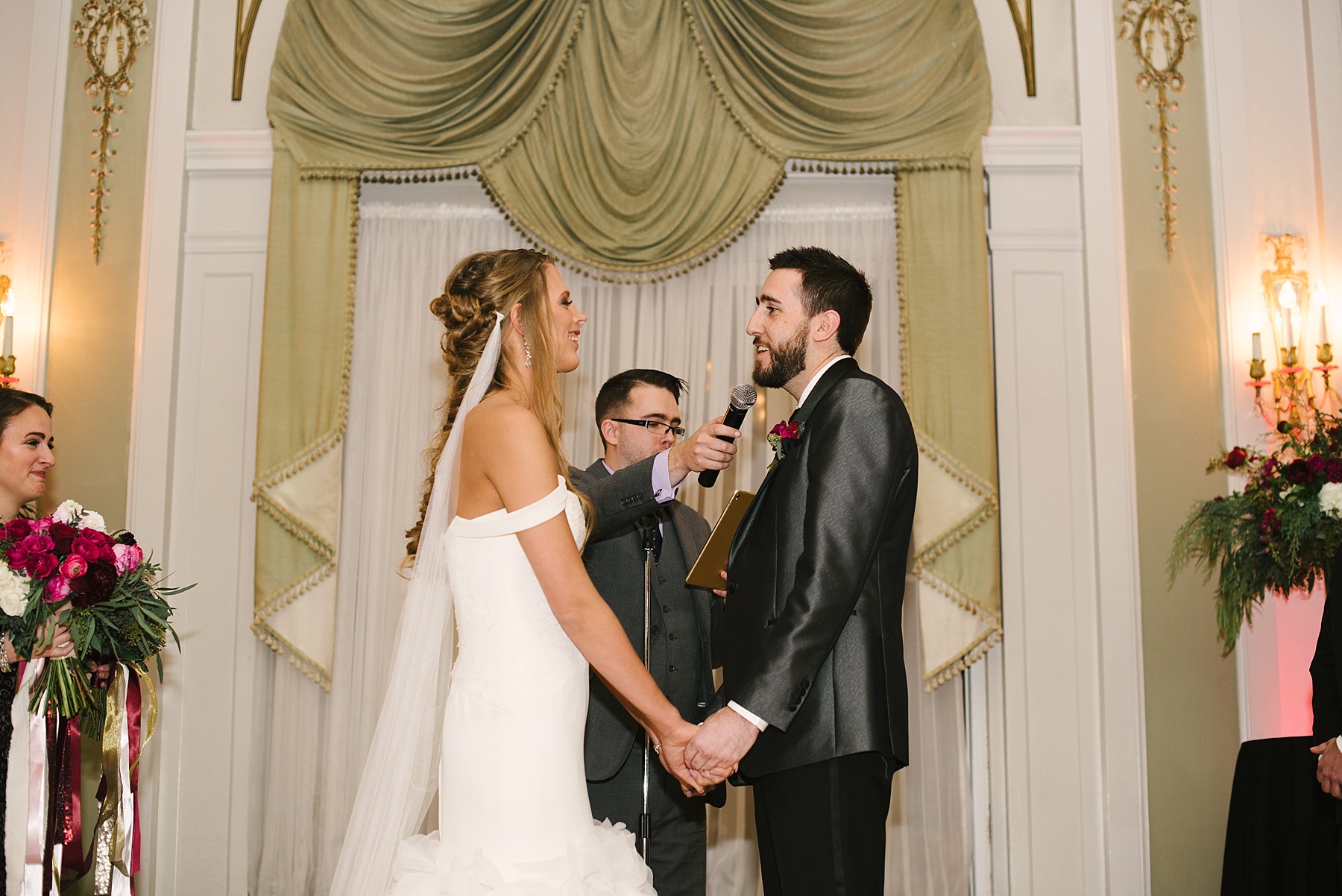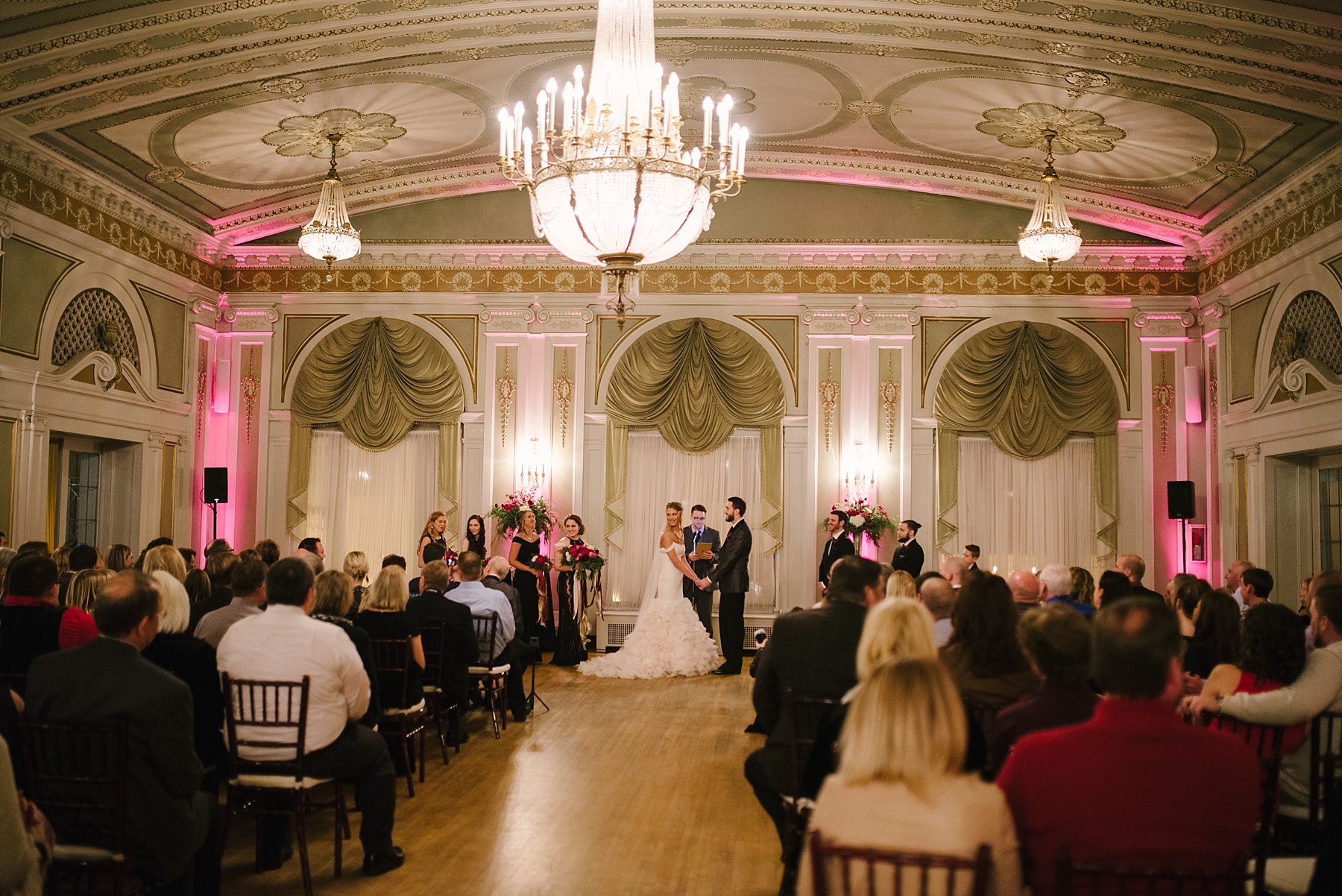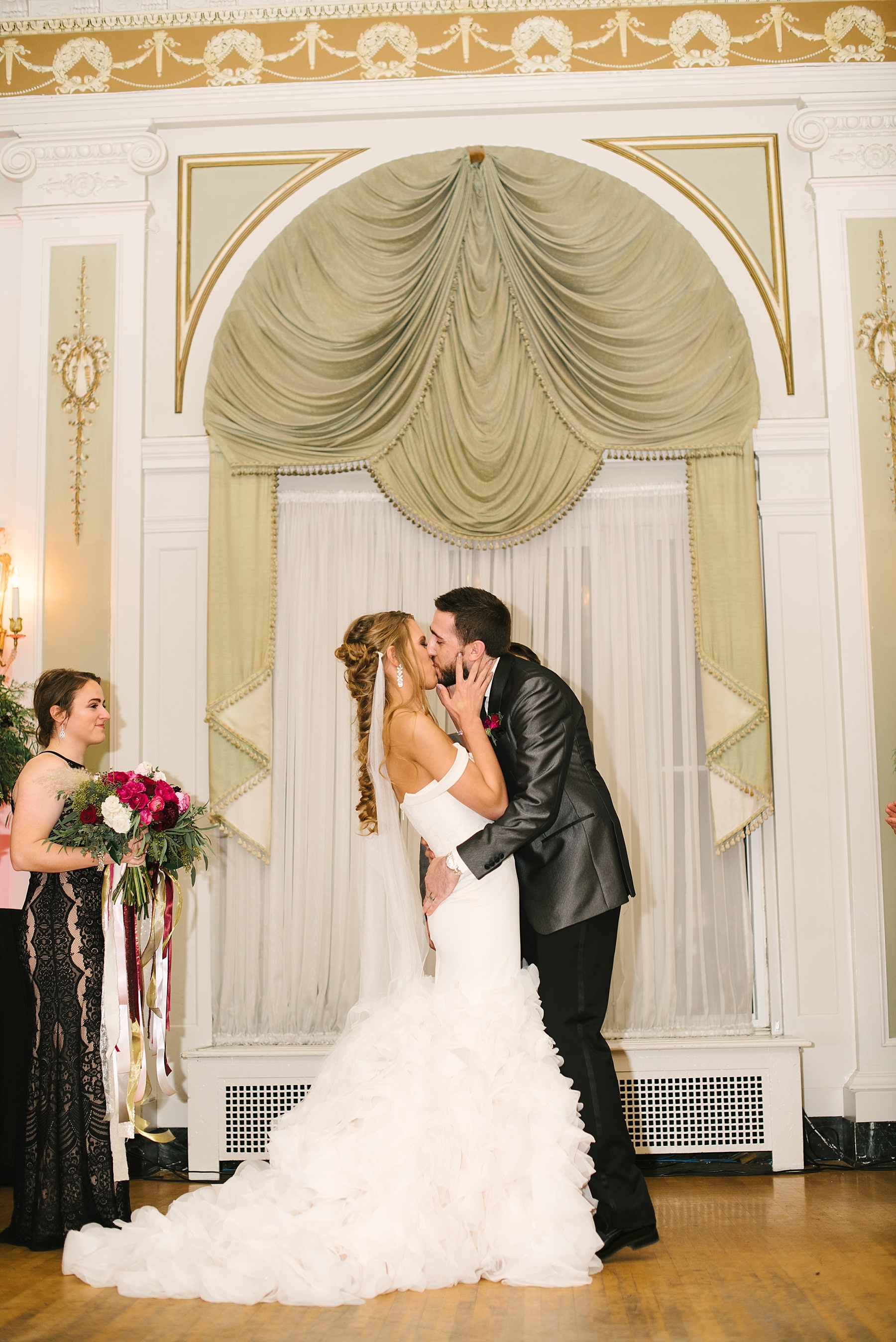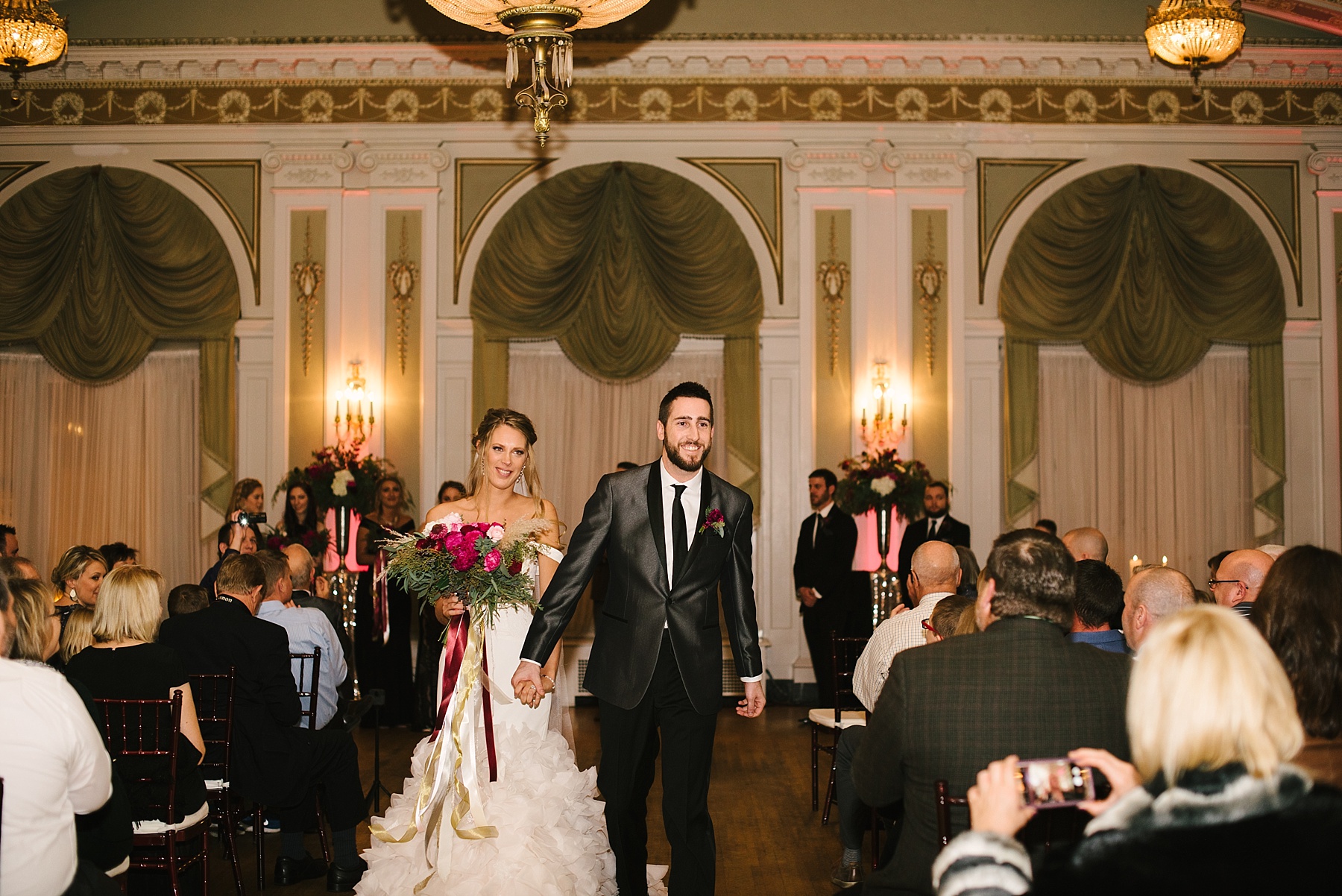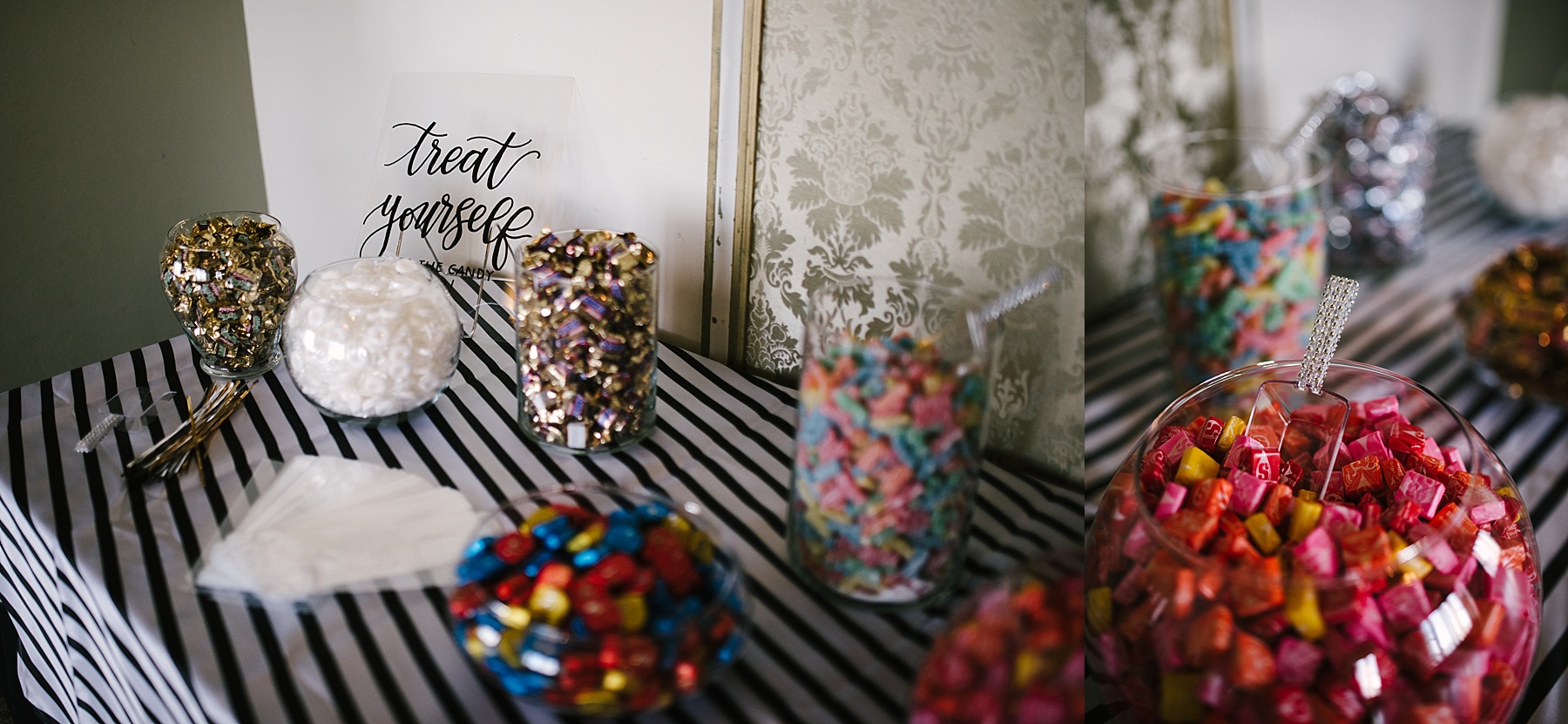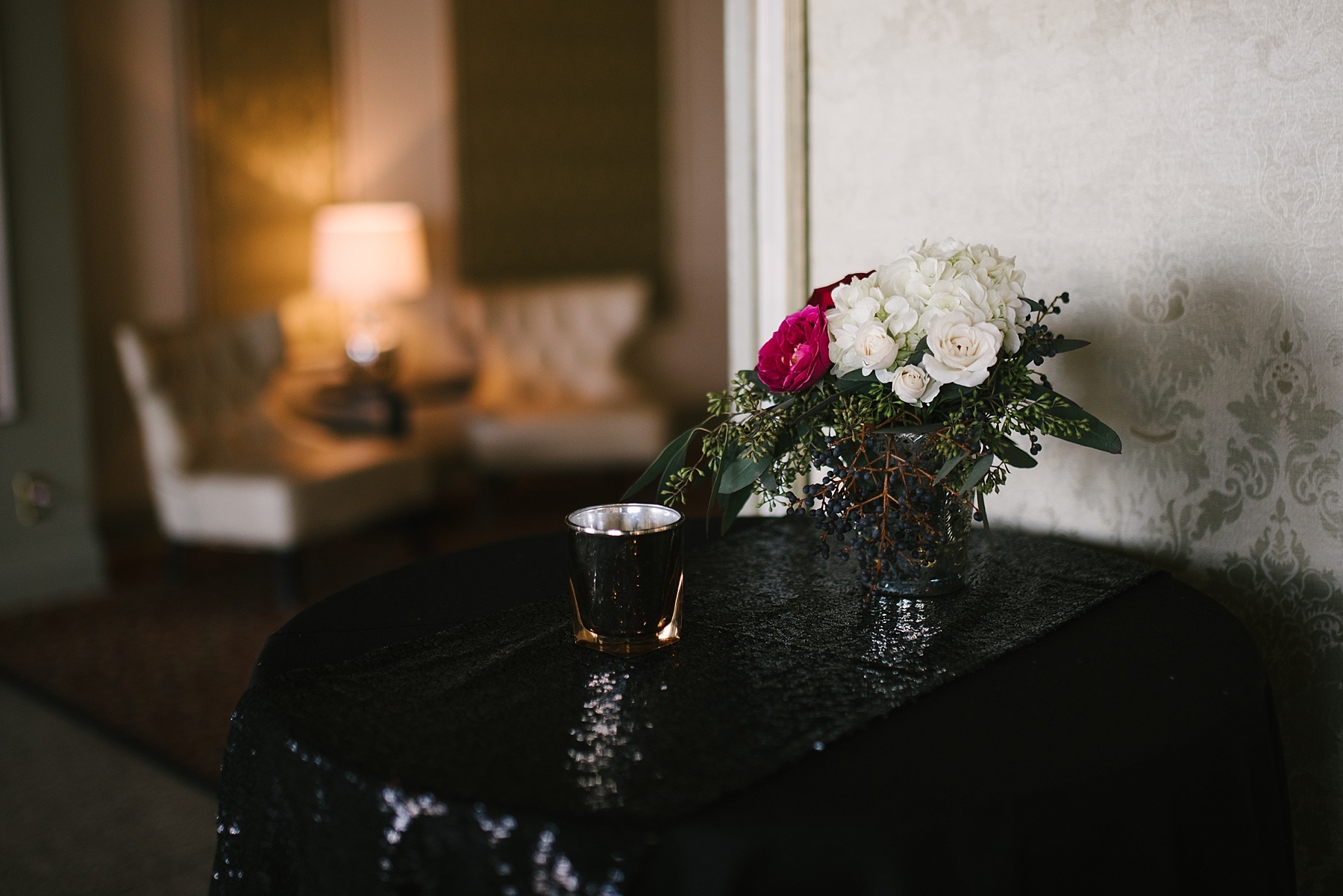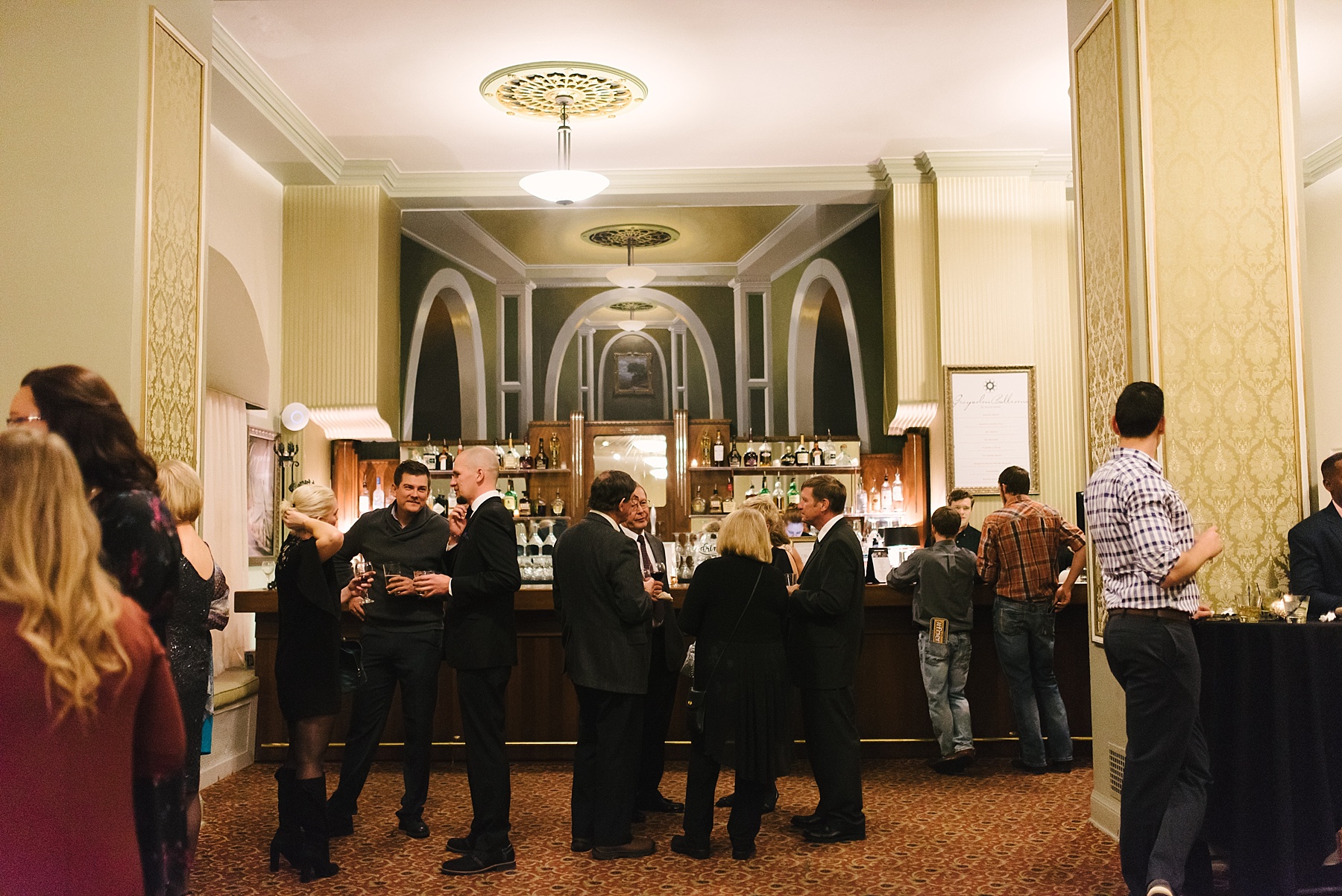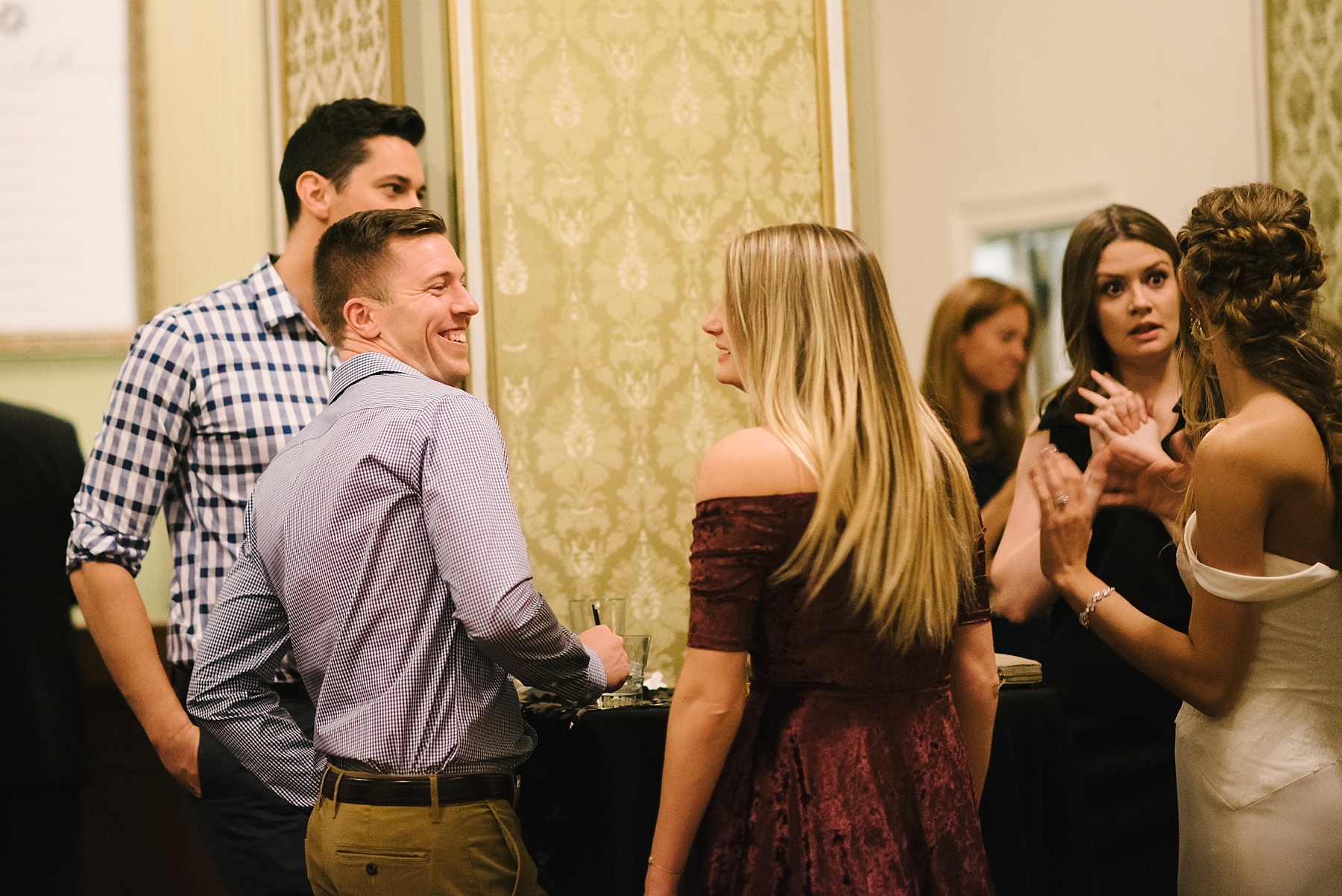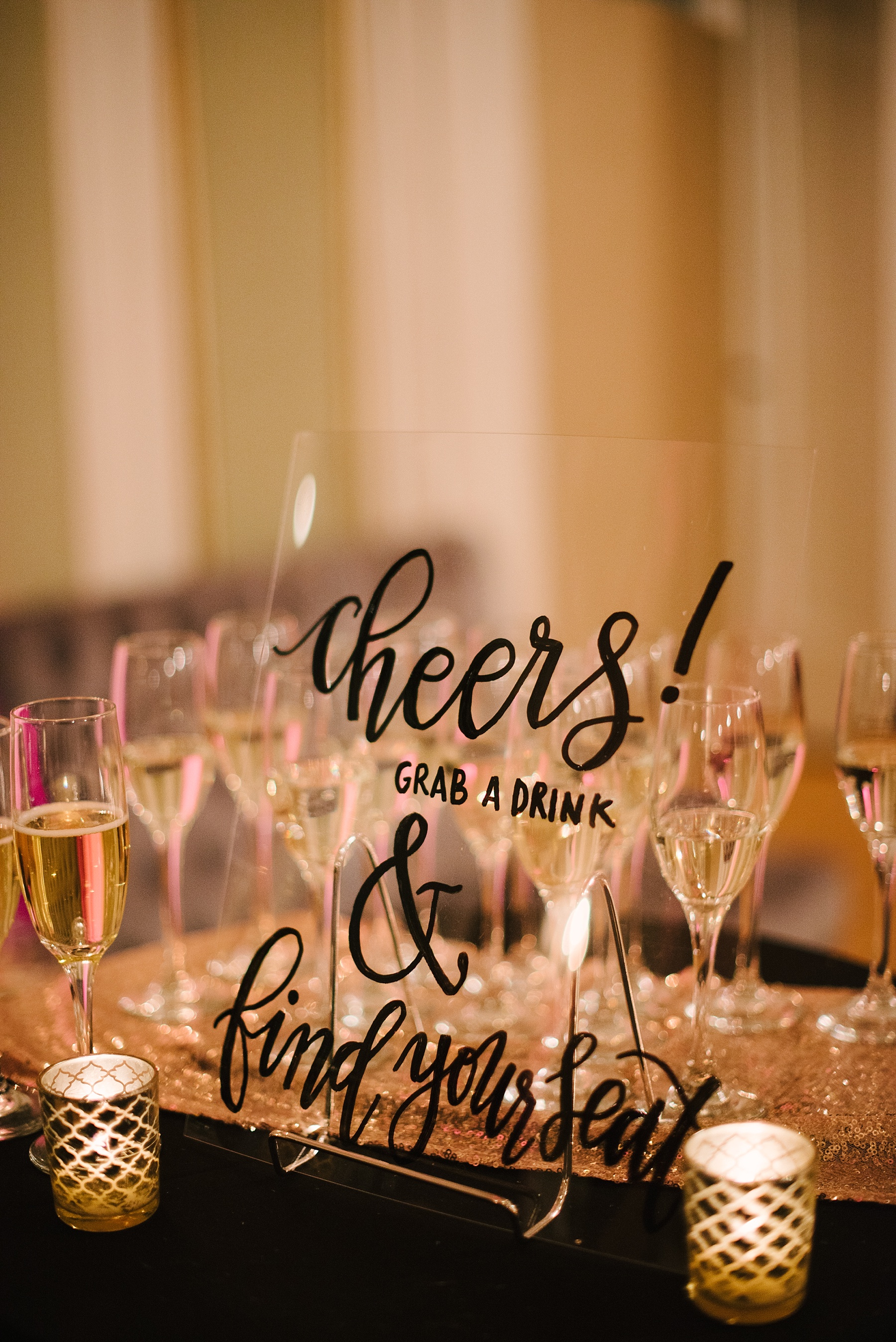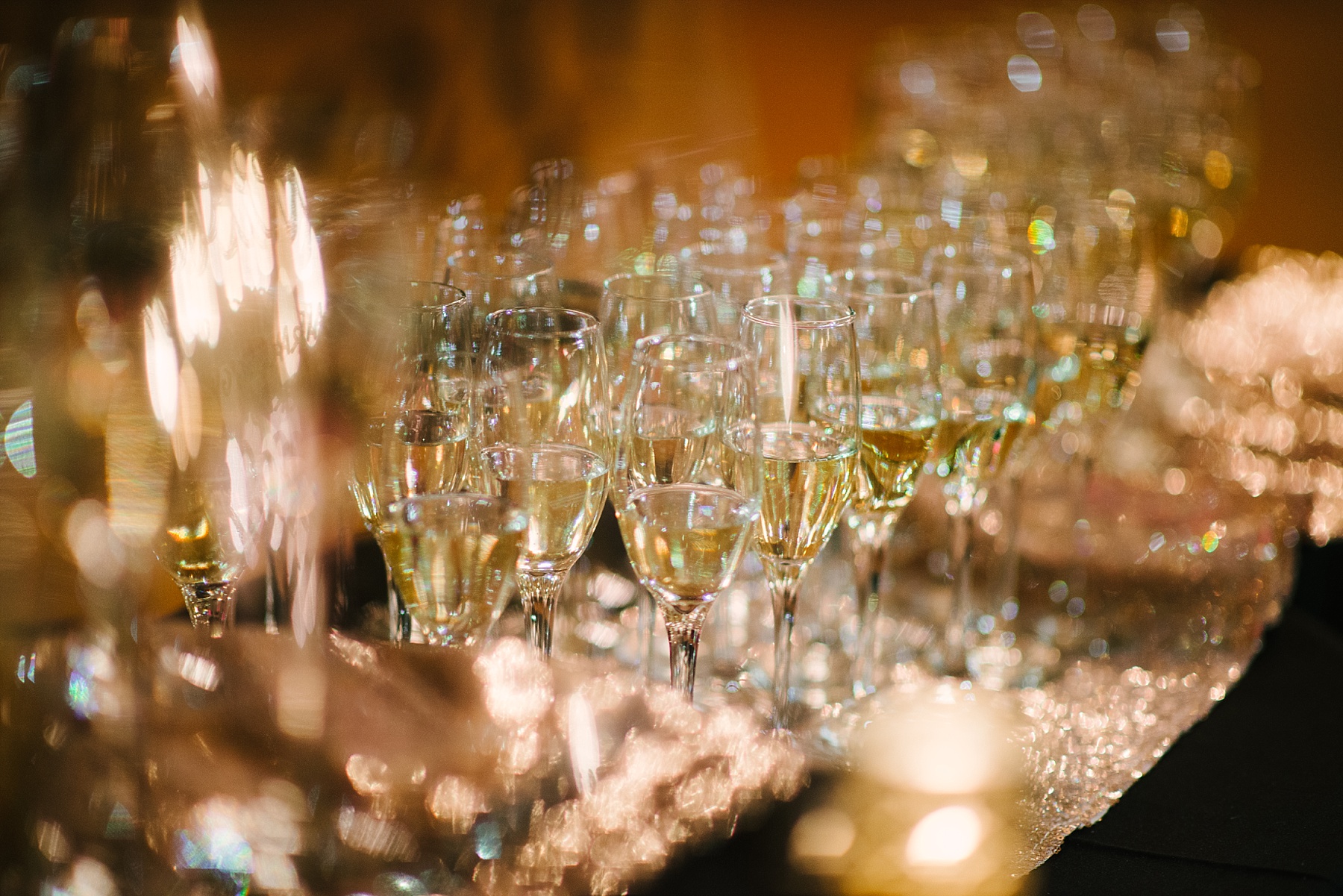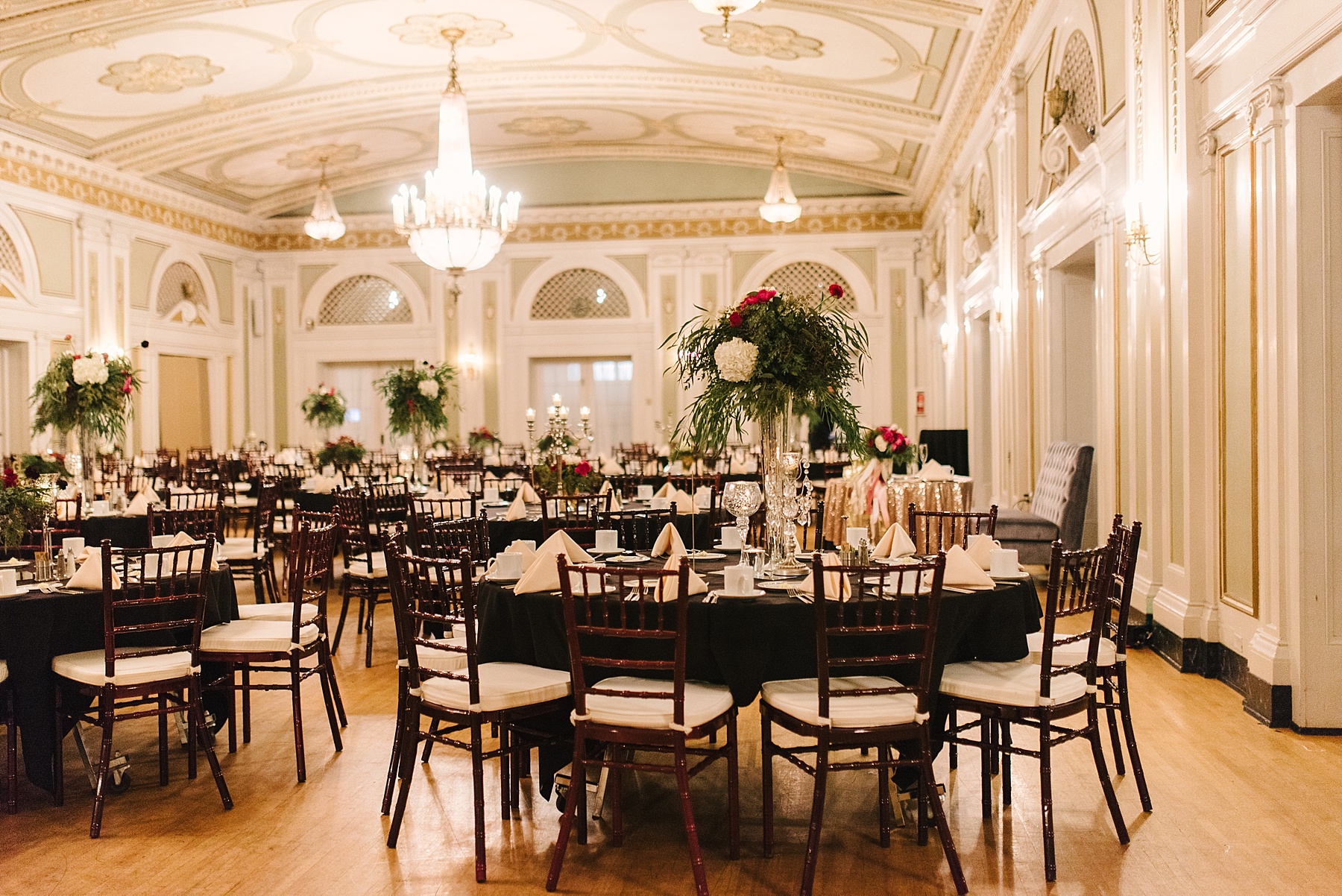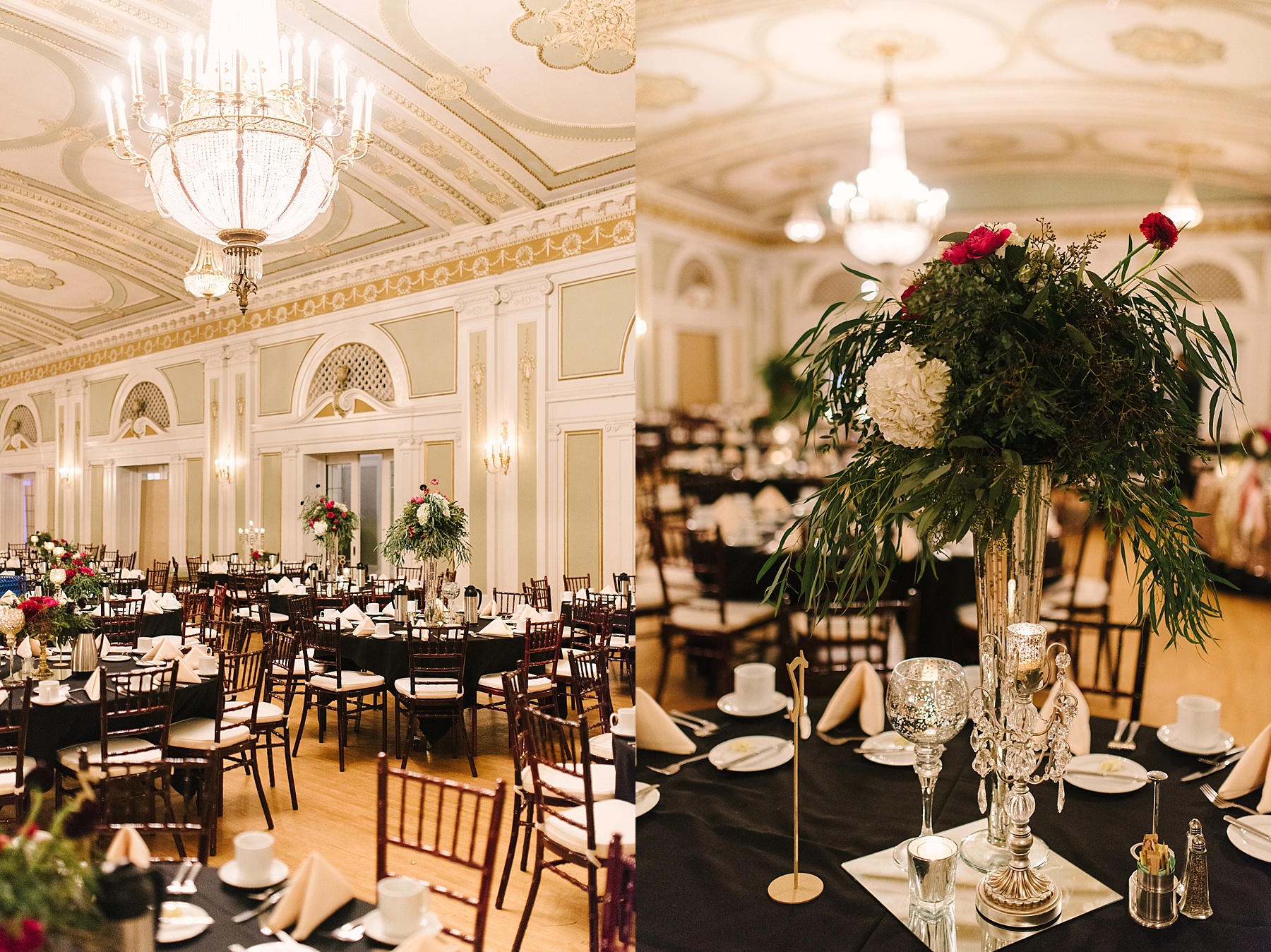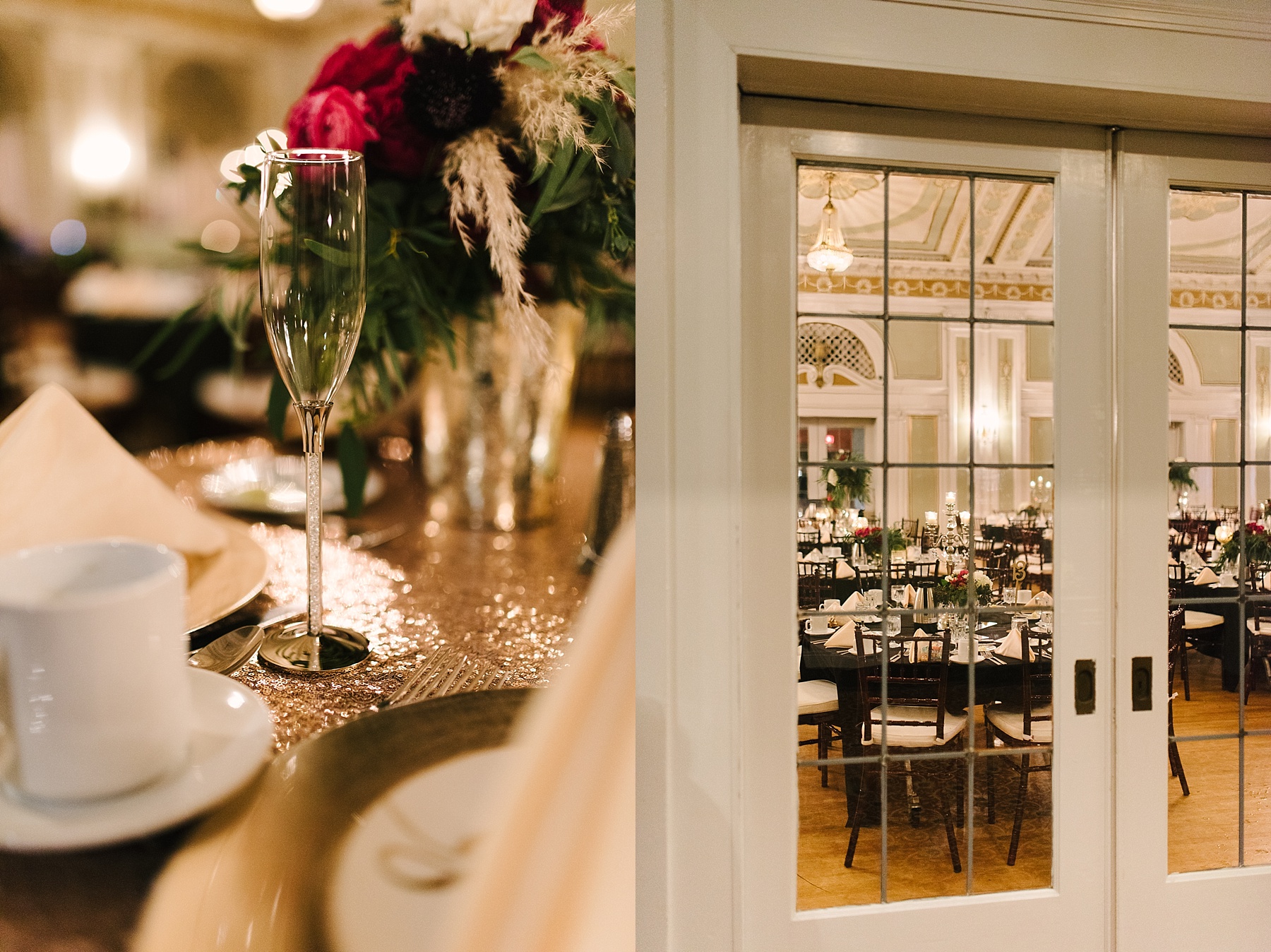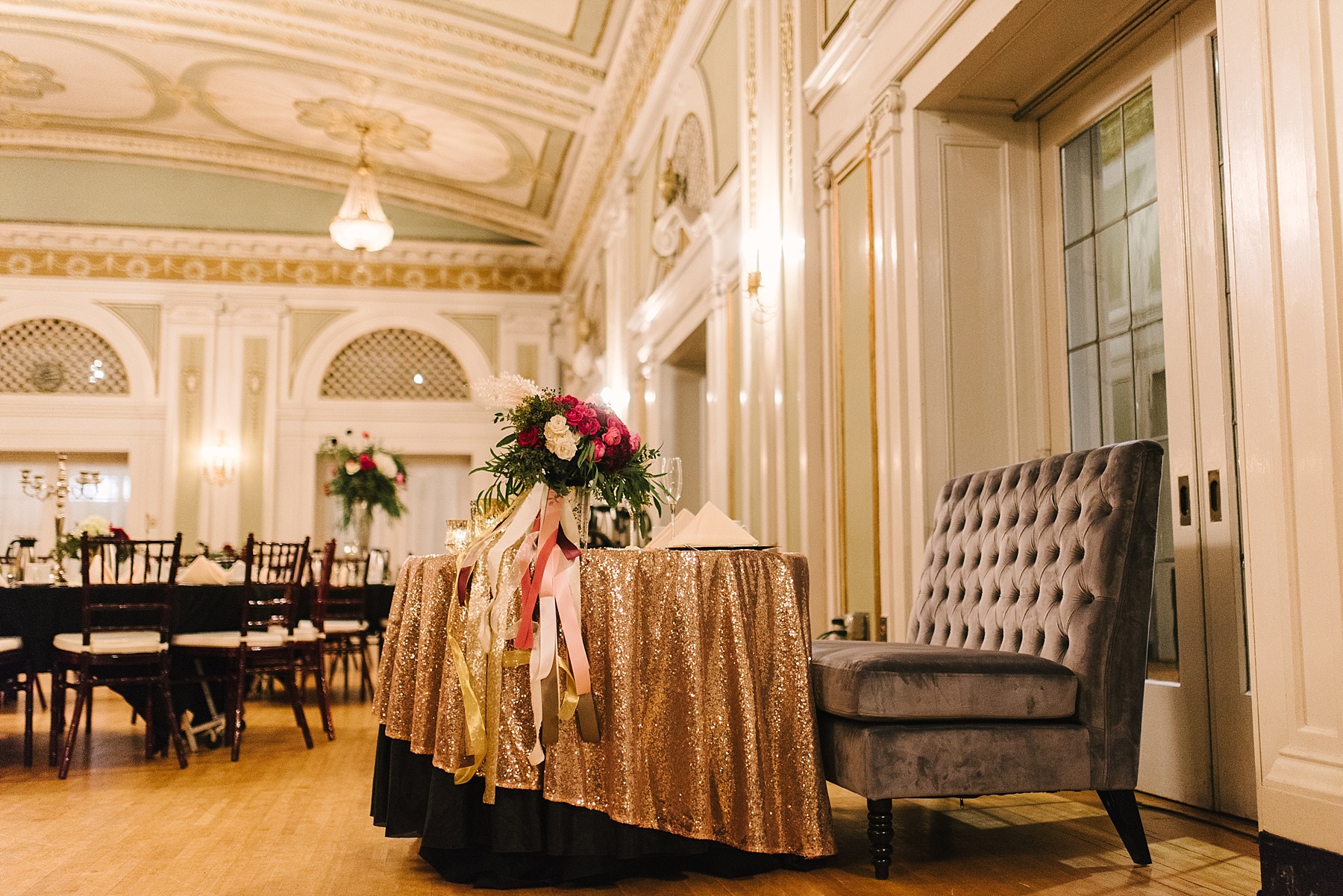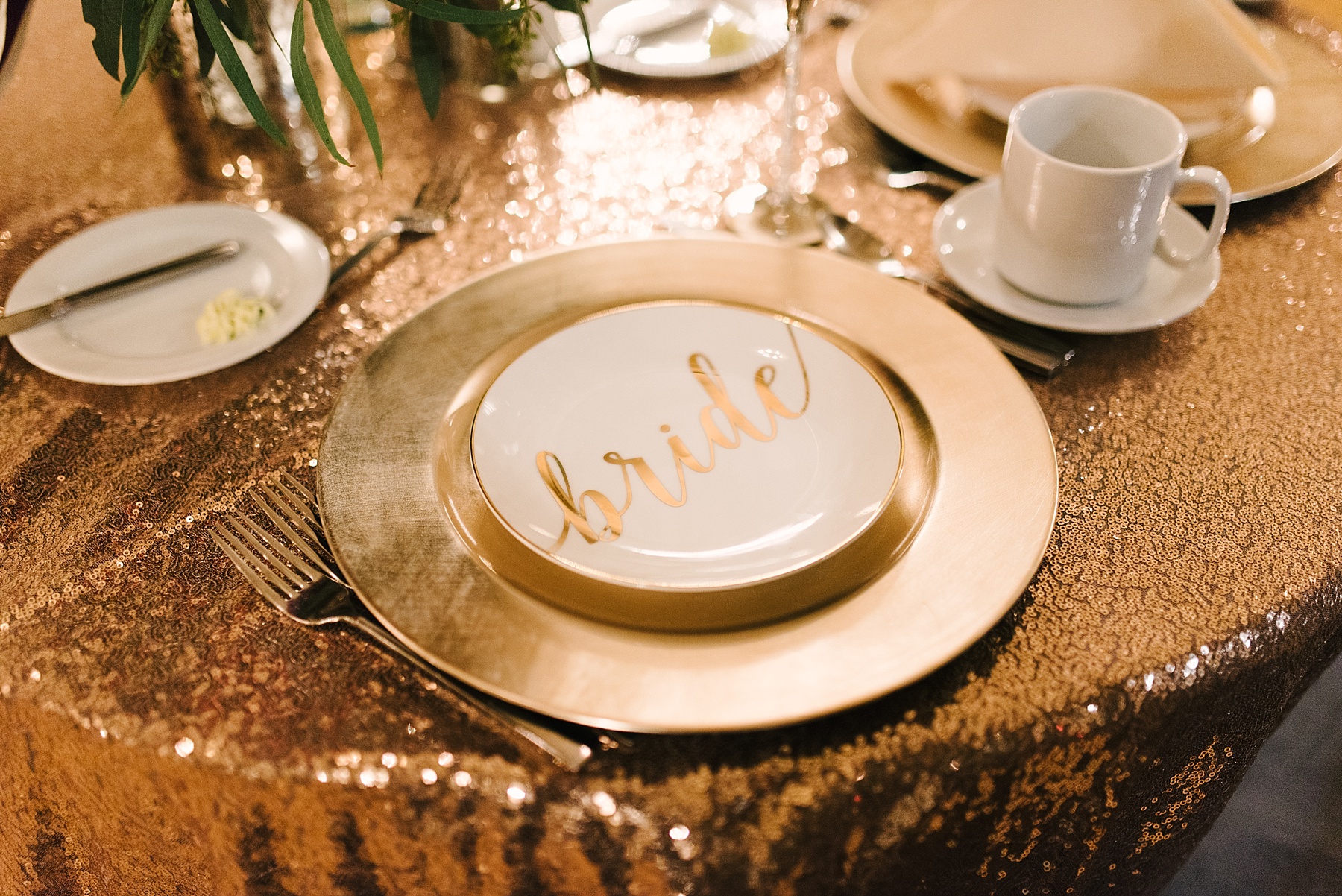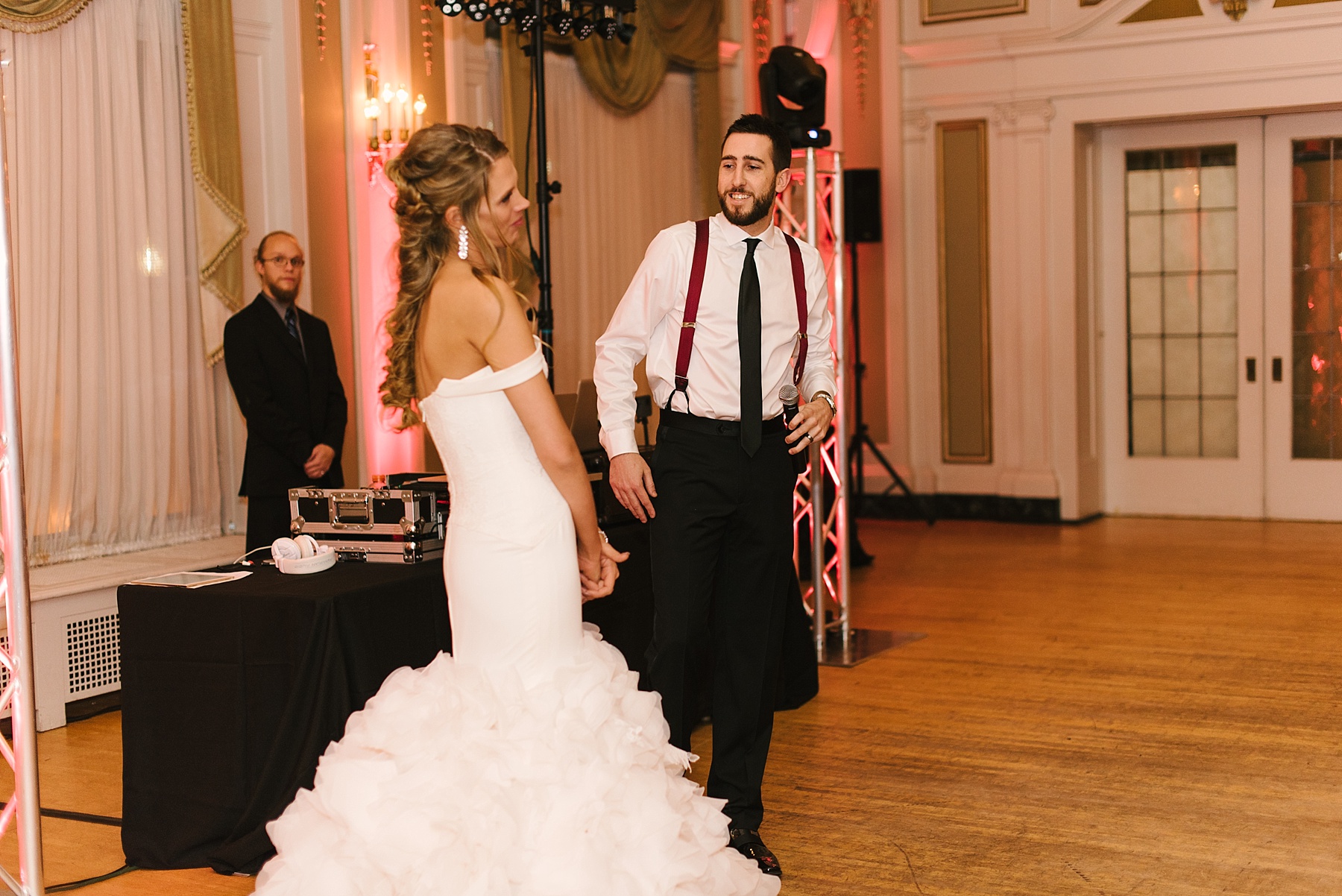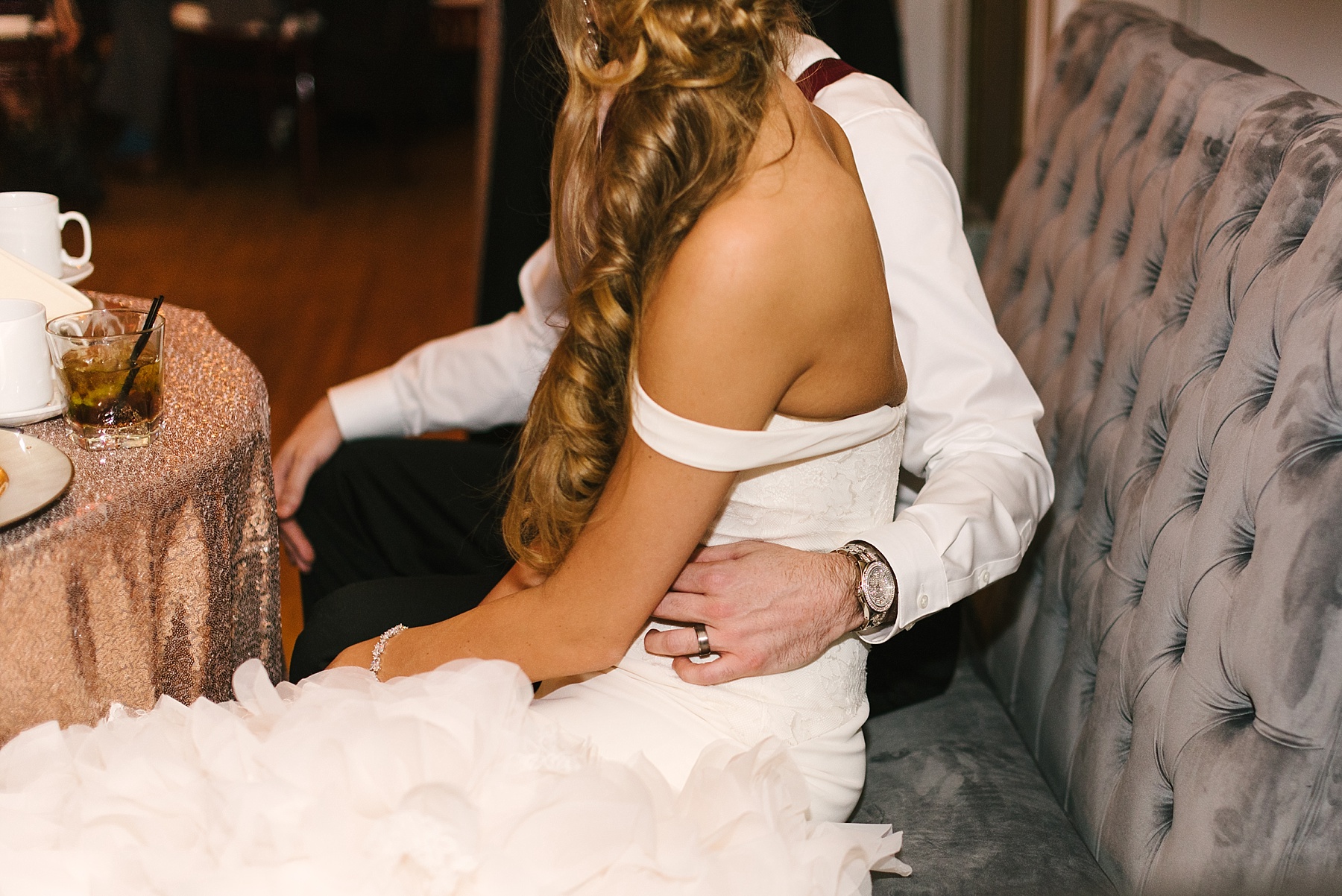 Wedding Coordinator, Ceremony and Reception Venue: Greysolon Ballroom
Cake Artist: How Sweet it is Cakes, Duluth MN
Hair & Makeup: Jessica at Vain Salon, Duluth MN
Bridesmaid's Dresses: David's Bridal
Tuxes: Men's Wearhouse
Bride's Gown: David's Bridal
Floral: Saffron & Grey, Duluth Florist
Lead Photographer: Nina Francine Photography
Assistant Photographer: Christy at Rustic Media Photography