This Terry Peak Chalet wedding was an absolute dream! Located just past Lead, SD, Terry Peak was the perfect location for Nathan and Kelsey's fall festivities.
Morning
I began my day within view of the hustle and bustle of the ceremony set up, because Nathan and Kelsey booked me a cozy little suite right on the property. I drove into Lead for coffee and breakfast, then trekked over to the cabins that the bridal parties were getting ready in to begin photographing the day! (As I drove into town, I was thinking that if I could get my hands on a breakfast panini things were going to be 100% perfect and let me tell you…Lotus Up Coffee did not let me down. And yes, the day was 100% perfect.)
Although we had an unseasonably cold day, they made sure to pack in the hygge-inspired elements to keep their guests cozy and warm! Kelsey customized flannels for the bridesmaids to wear over their gorgeous velvet dresses. Plaid pocket squares and ties were perfect for the guys. (More bonus points for the bridesmaids because they also kept it low-key for shoes, opting for Vans sneakers!) When Kelsey emailed me saying that these photos from a Colorado elopement that I shot a couple of years ago inspired her to wear a flannel, I was so excited! I'm all about this idea, and I hope it becomes a trend for fall and winter brides!
Midday
We shot the bridal party at Terry Peak, and afterwards hopped in the car to Spearfish Canyon for more photos of the bride and groom. Terry Peak was an incredible backdrop, and having the variety of Spearfish too made this photographers heart SO happy!
After a brisk outdoor ceremony with views of the perfect fall colors, the newlyweds and I snuck away to do some photos at an overlook nearby. Though the day had begun with some sun, it had turned cloudy pretty quickly. I was praying for the sun to break through just for a few minutes to light up the hills for us, and it did! This was a pinch-me moment for me! Shooting a beautiful couple in a beautiful place that was so unlike Minnesota was a dream! Although I do love the good 'ol MN landscape, being in the Black Hills for a wedding was a huge treat.
Evening
We returned to the reception to find guests mingling around multiple fires, snuggled up in blankets and enjoying cocktail hour. As the day turned to night, Terry Peak remained unmatched in beauty (only rivaled by Kelsey, of course!) I mean, that deep blue sky after dark? Come on! I can't make this stuff up.
After the first dance, my workday was done and I happily trekked up to my little suite to snuggle up and watch HGTV to end the night. The next morning, I woke up at 4 AM, hopped in my rental car and drove through sleet back to the airport, hopped on a plane, and was home by 9 AM Sunday morning. What a whirlwind of a weekend! I seriously loved every second of it. South Dakota brides, hit me up! I'm just a quick drive or flight away and you are SO worth it.
Nathan and Kelsey, thank you again for choosing me! Your wedding was a true "destination wedding" for me and I felt so lucky to be included! To the amazing vendors who made the day even more beautiful, thank you! Links to their work at the bottom of the post!
Enjoy!!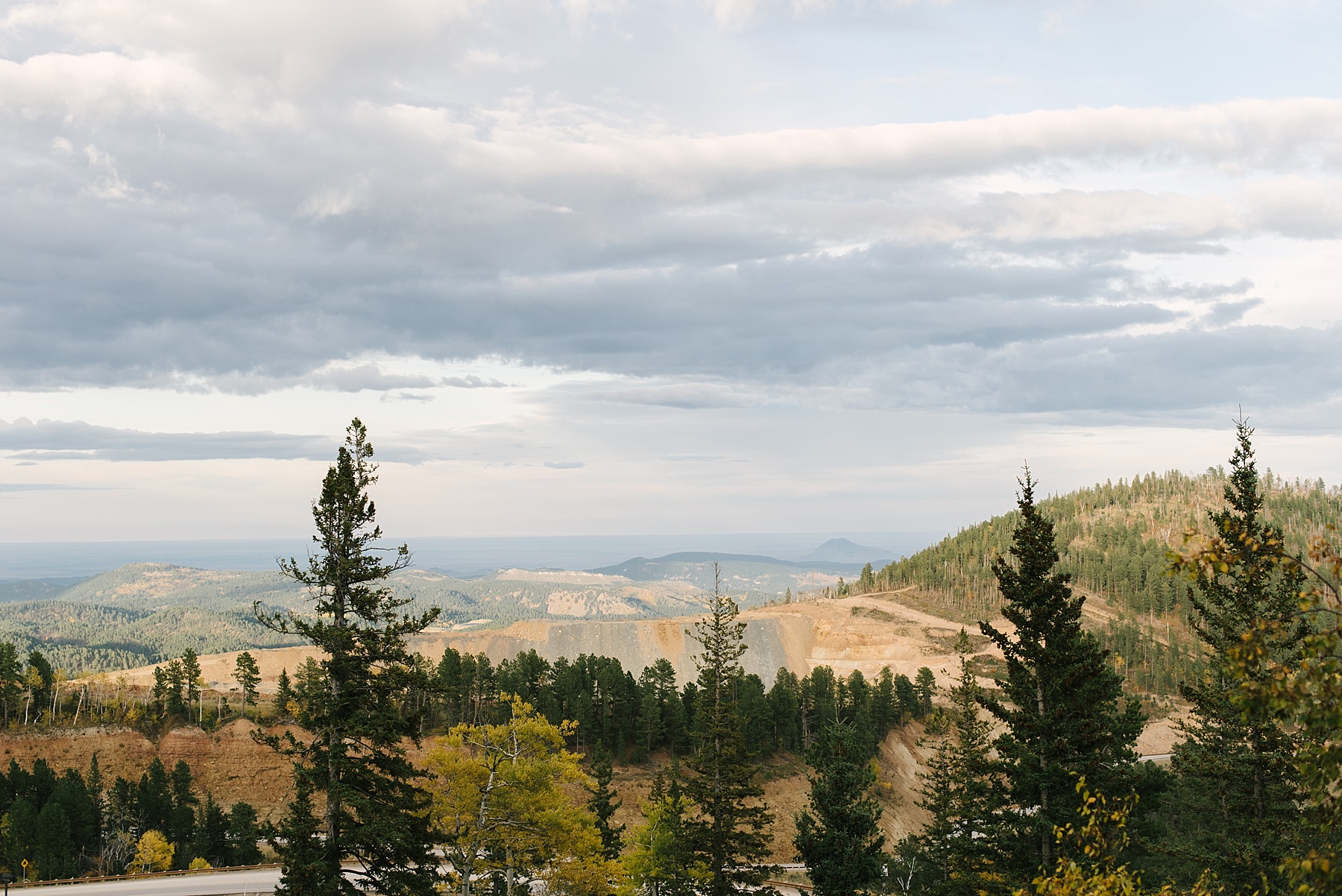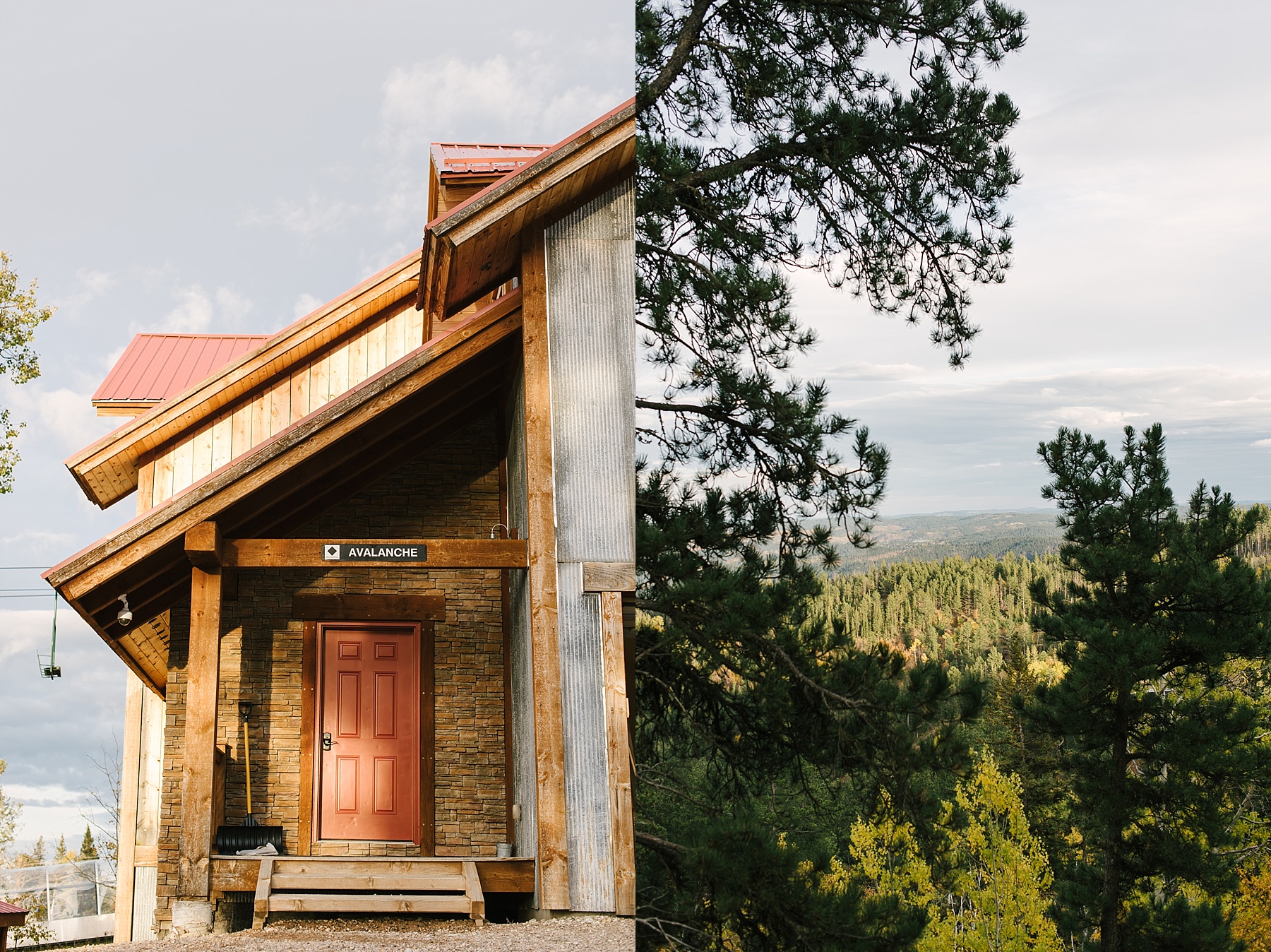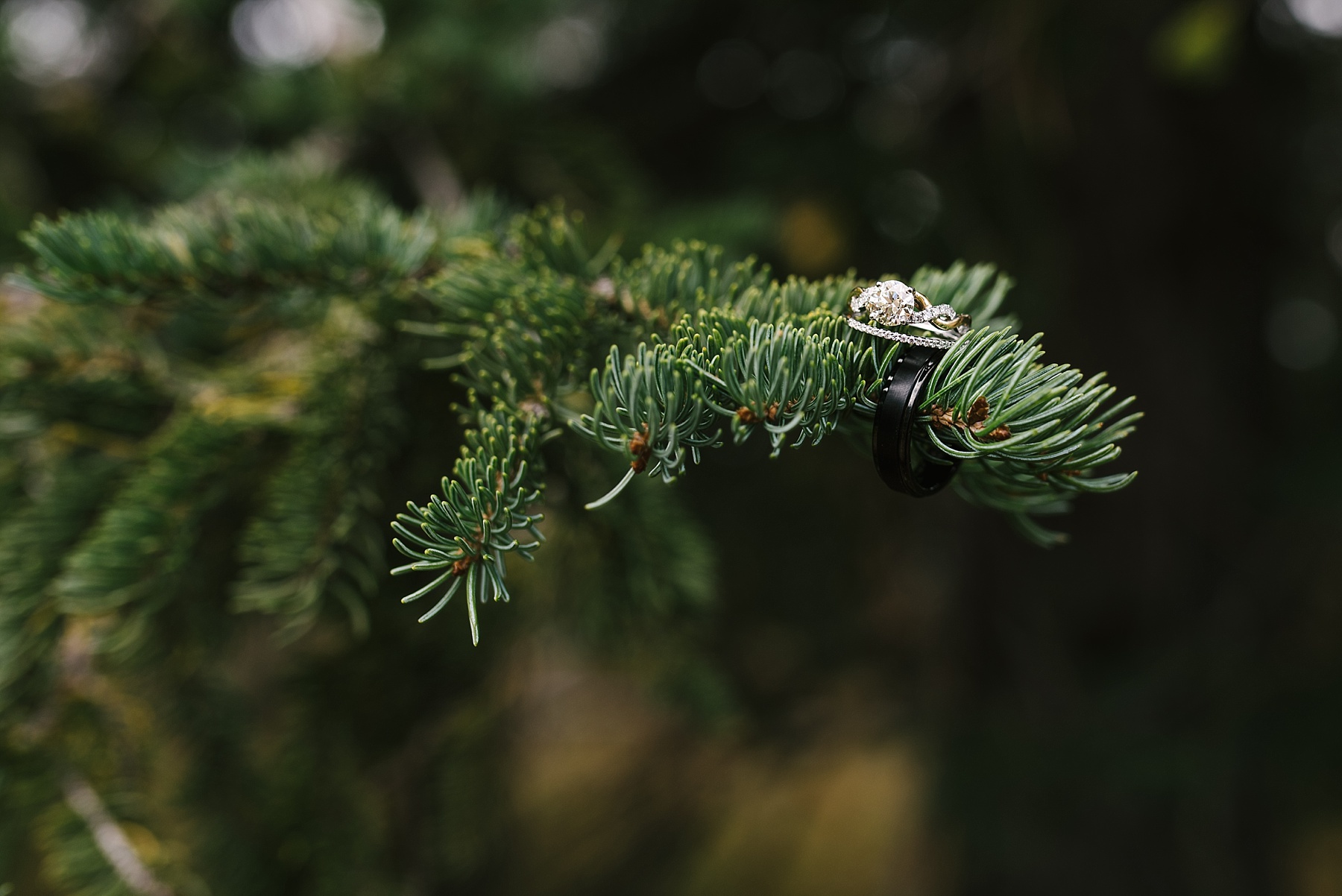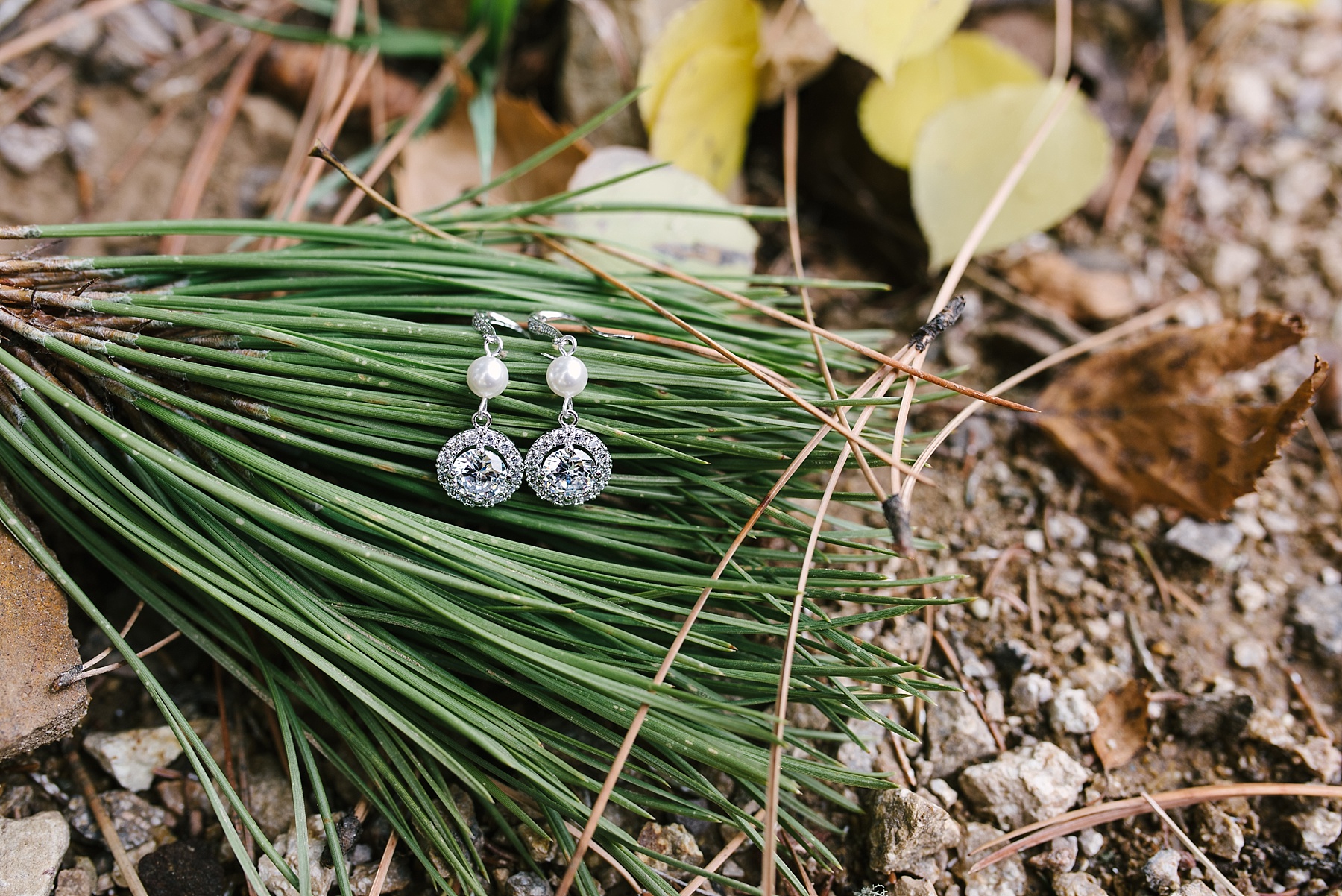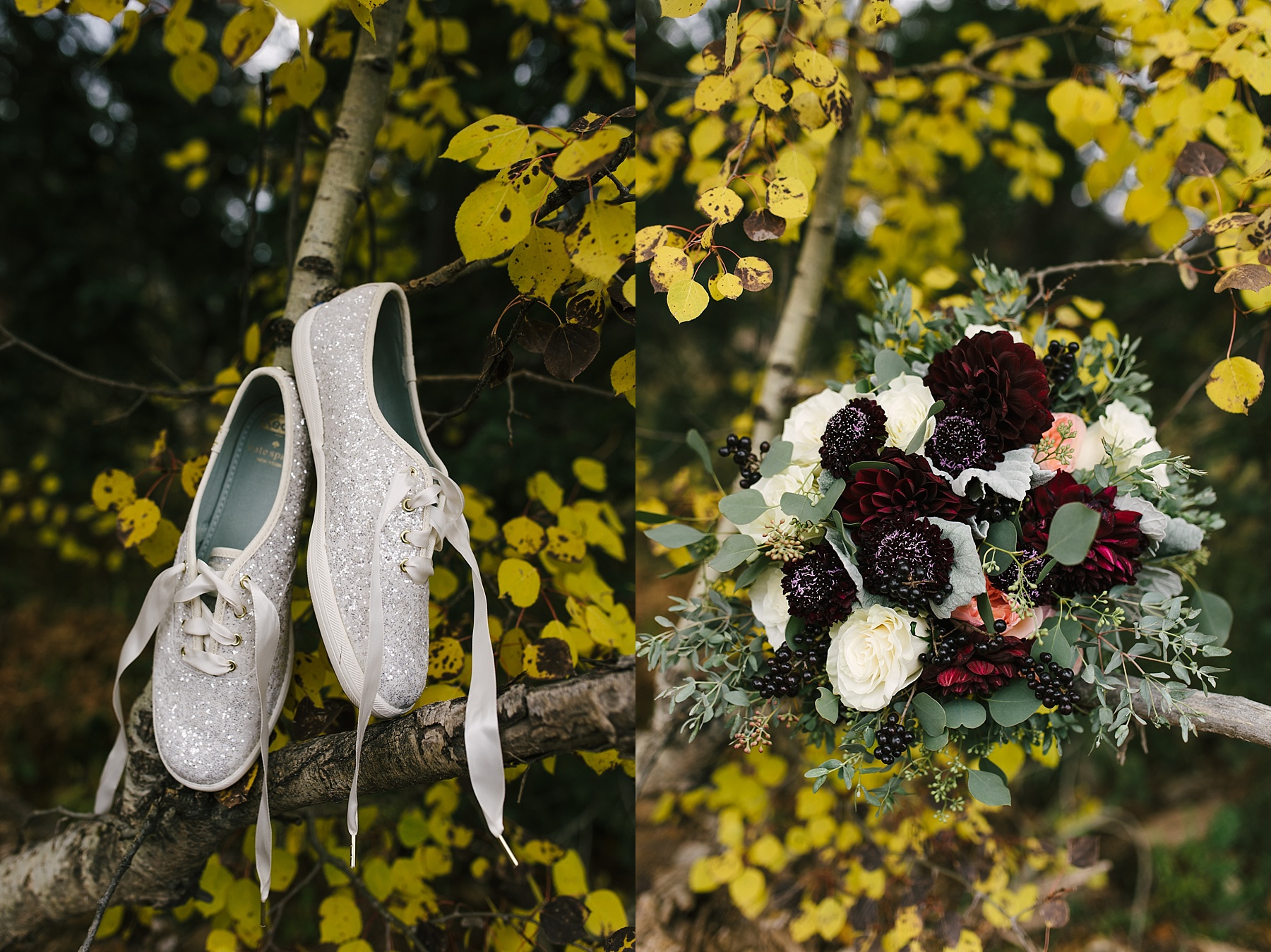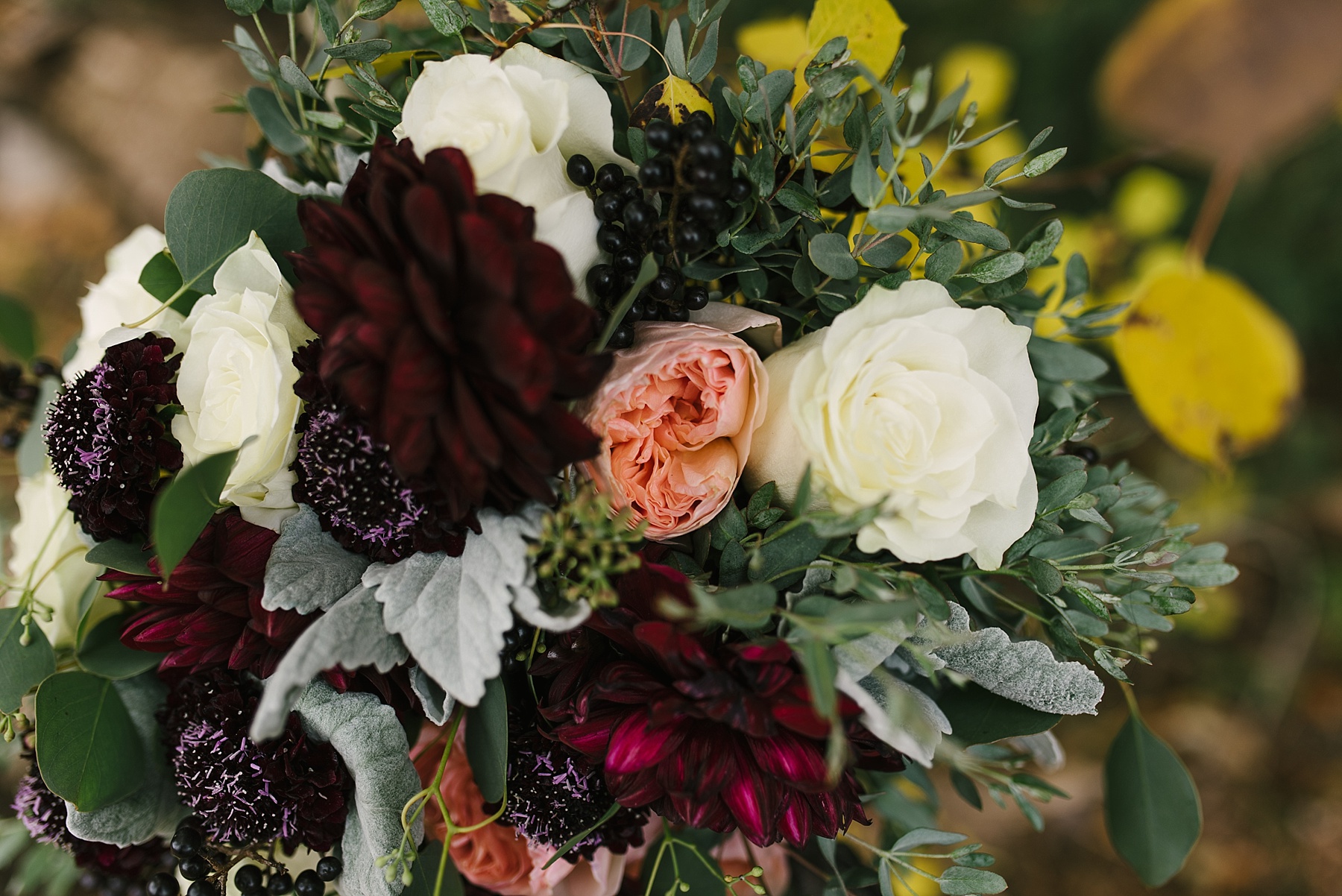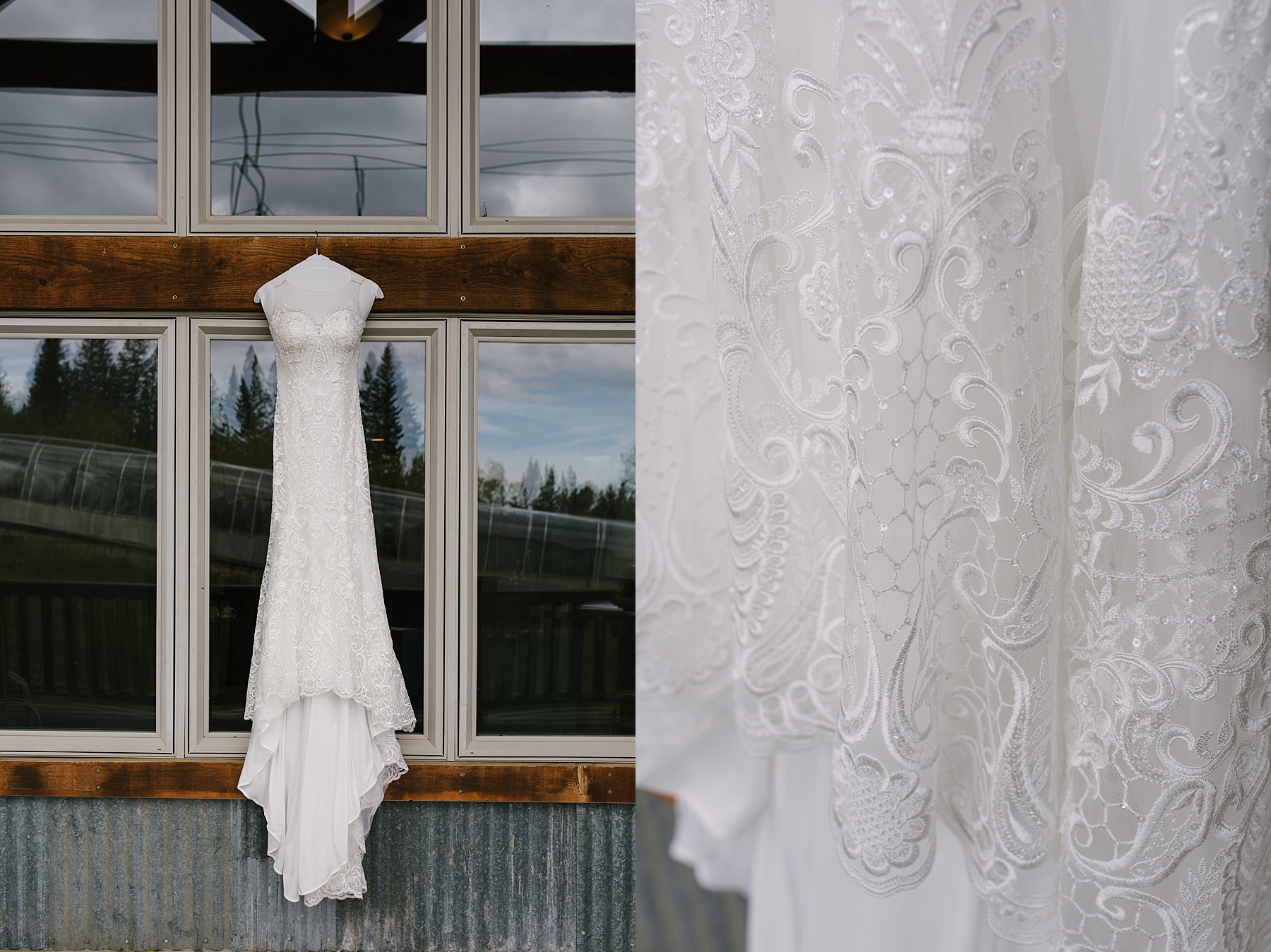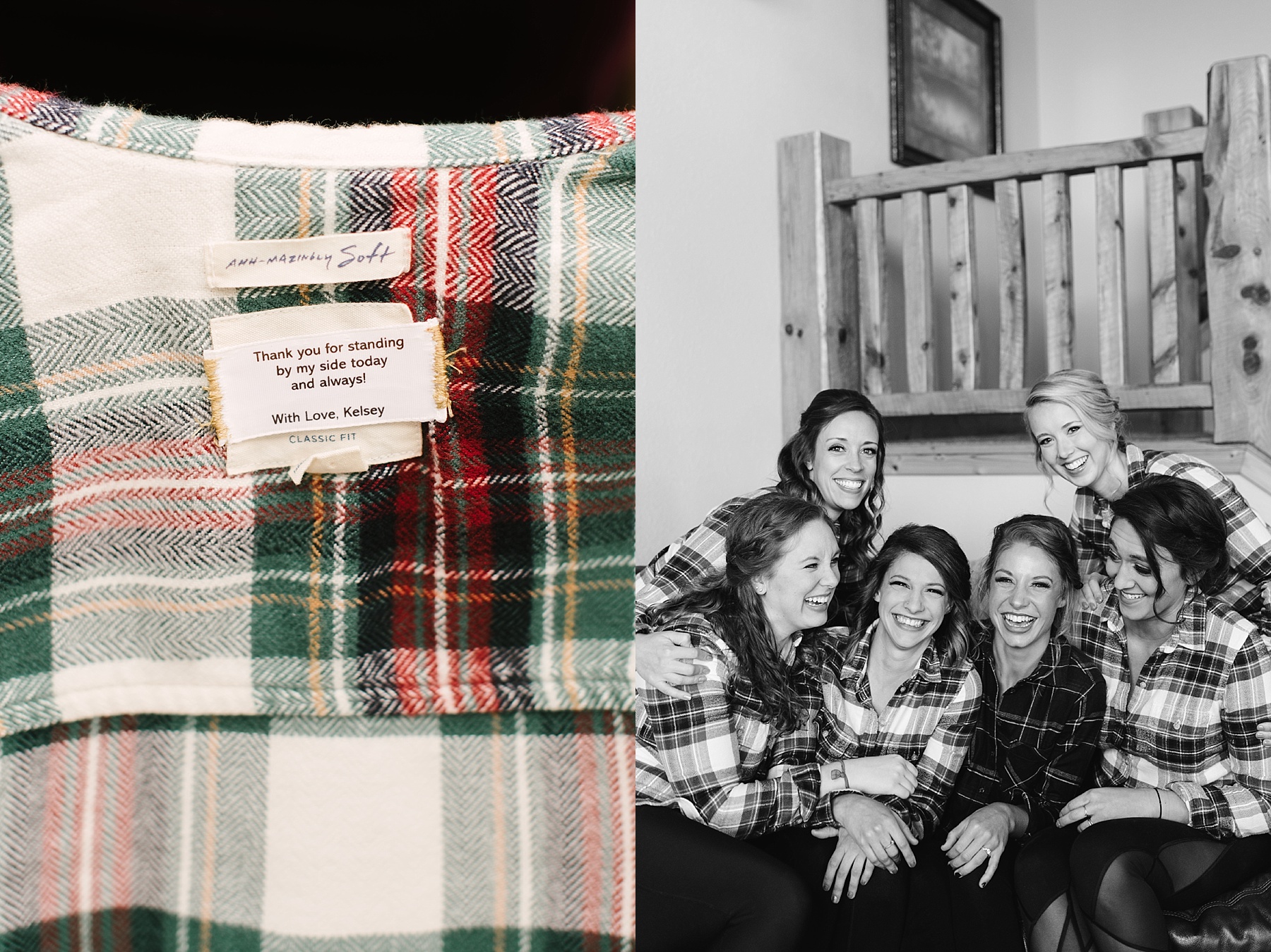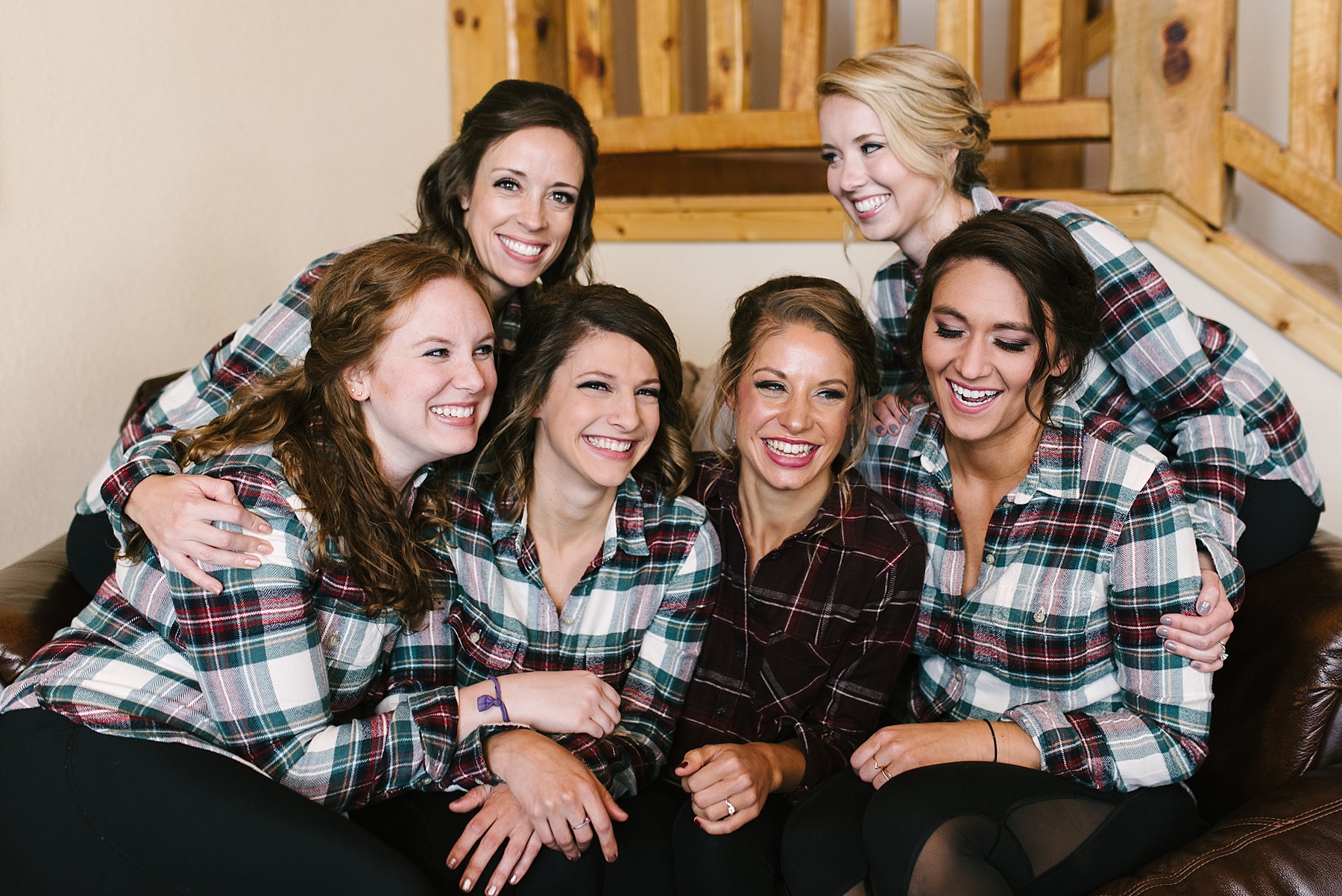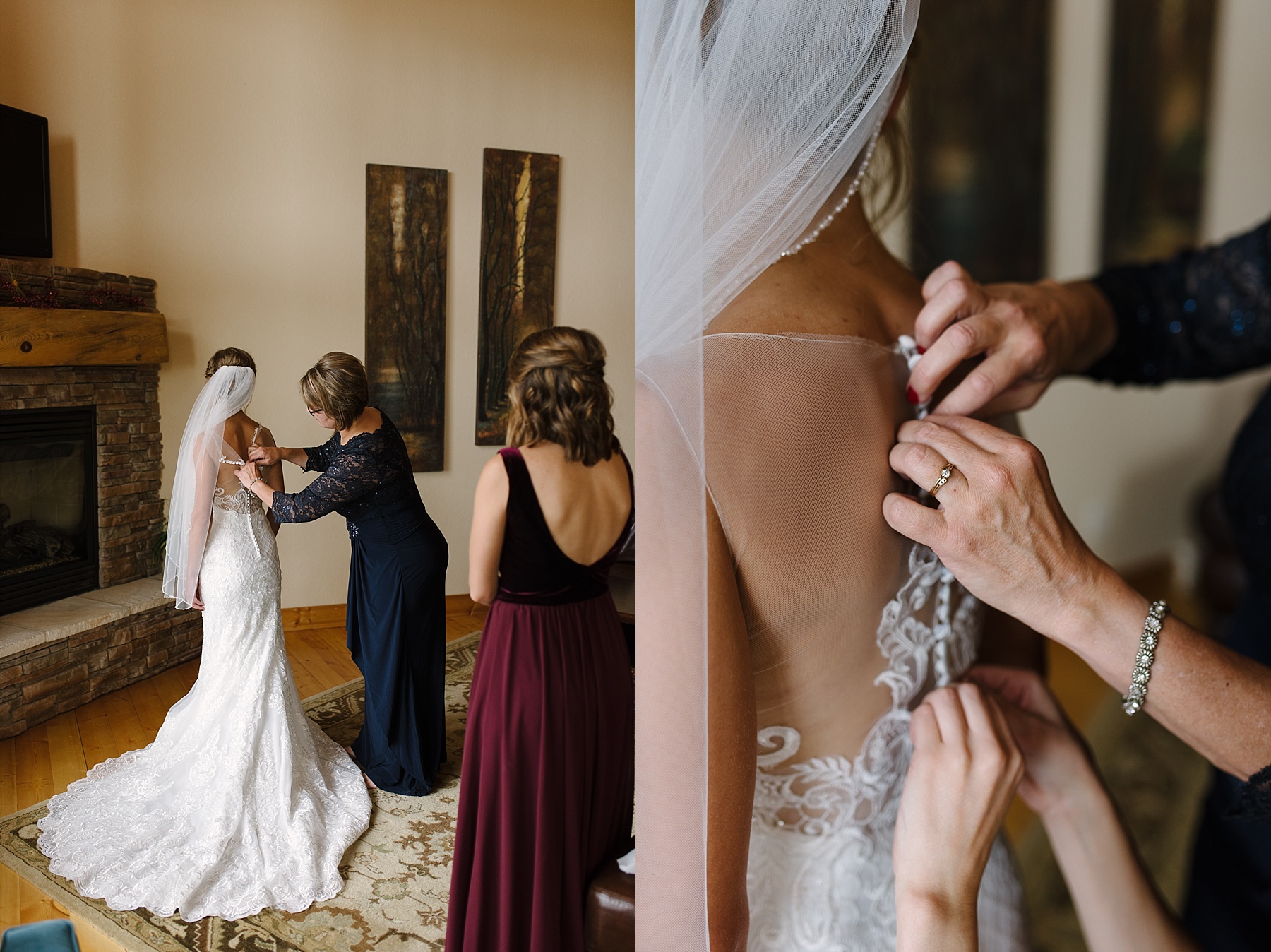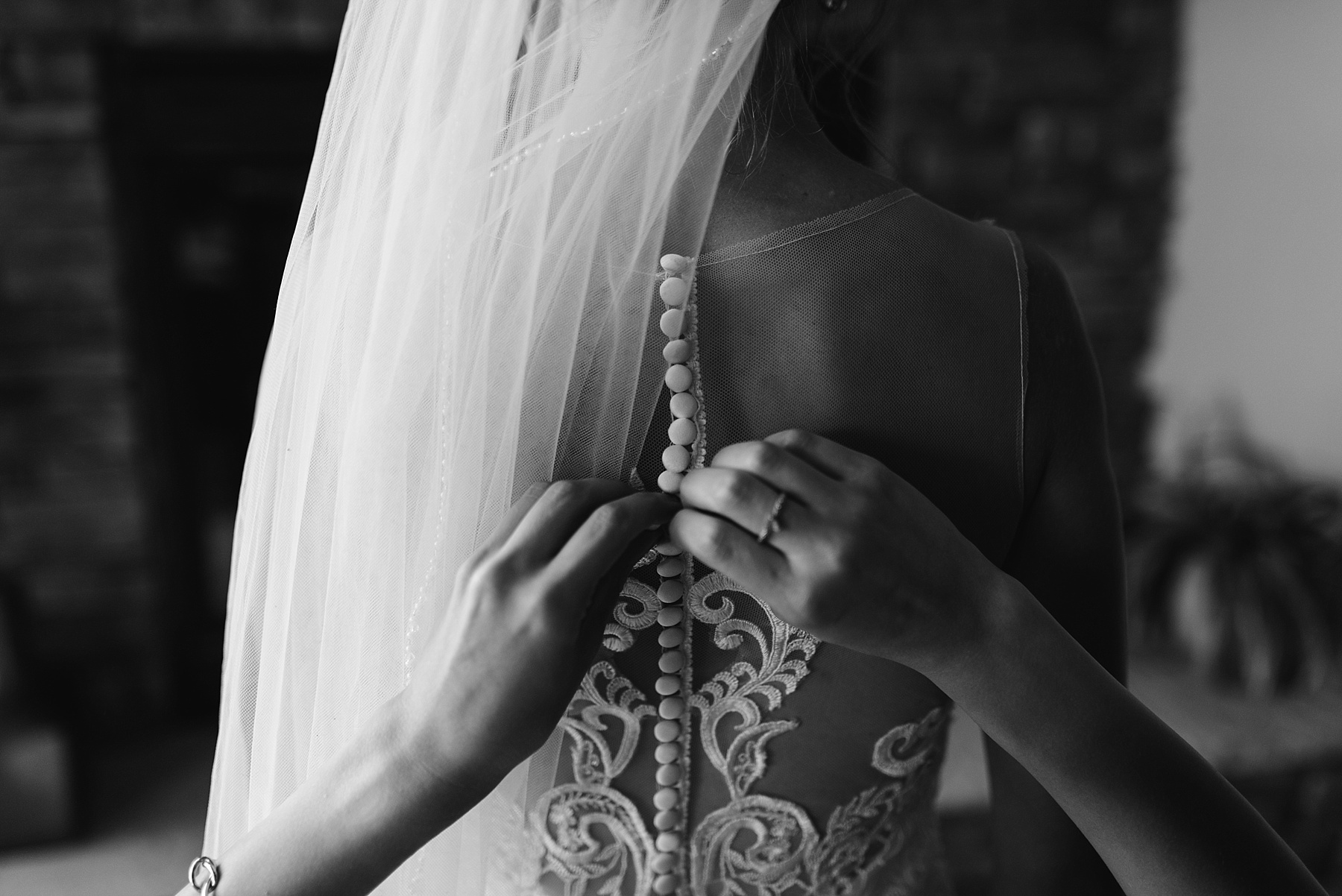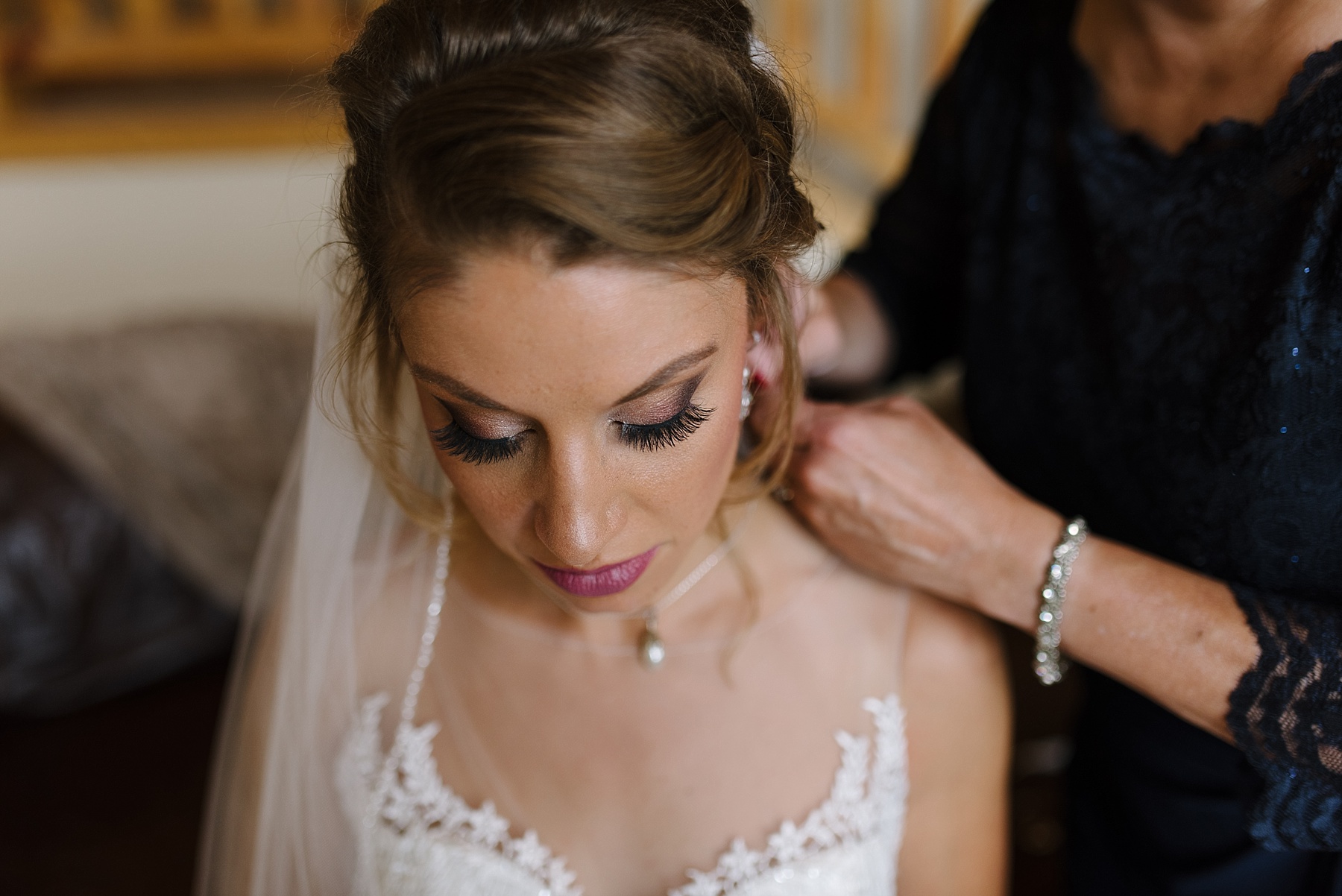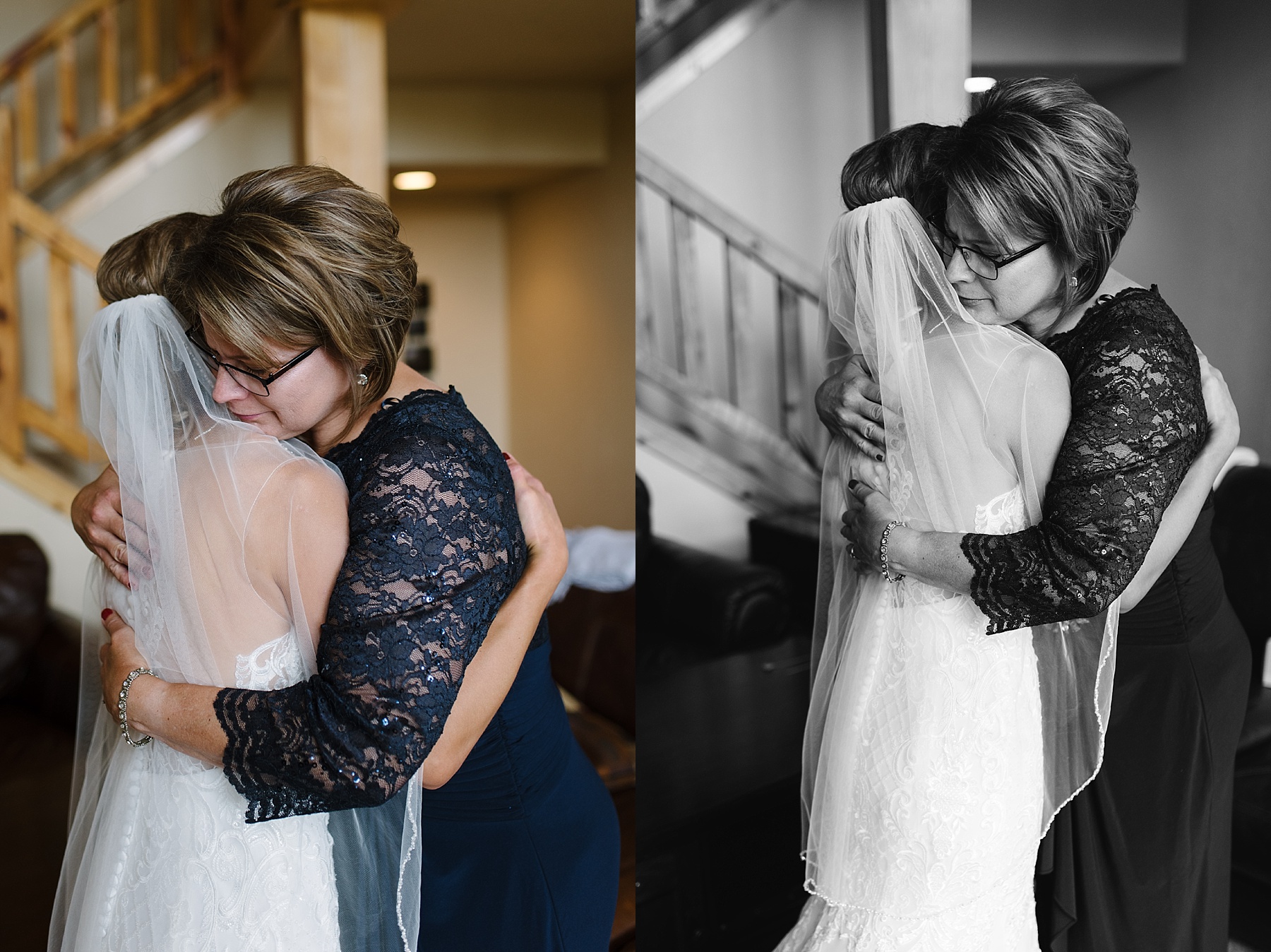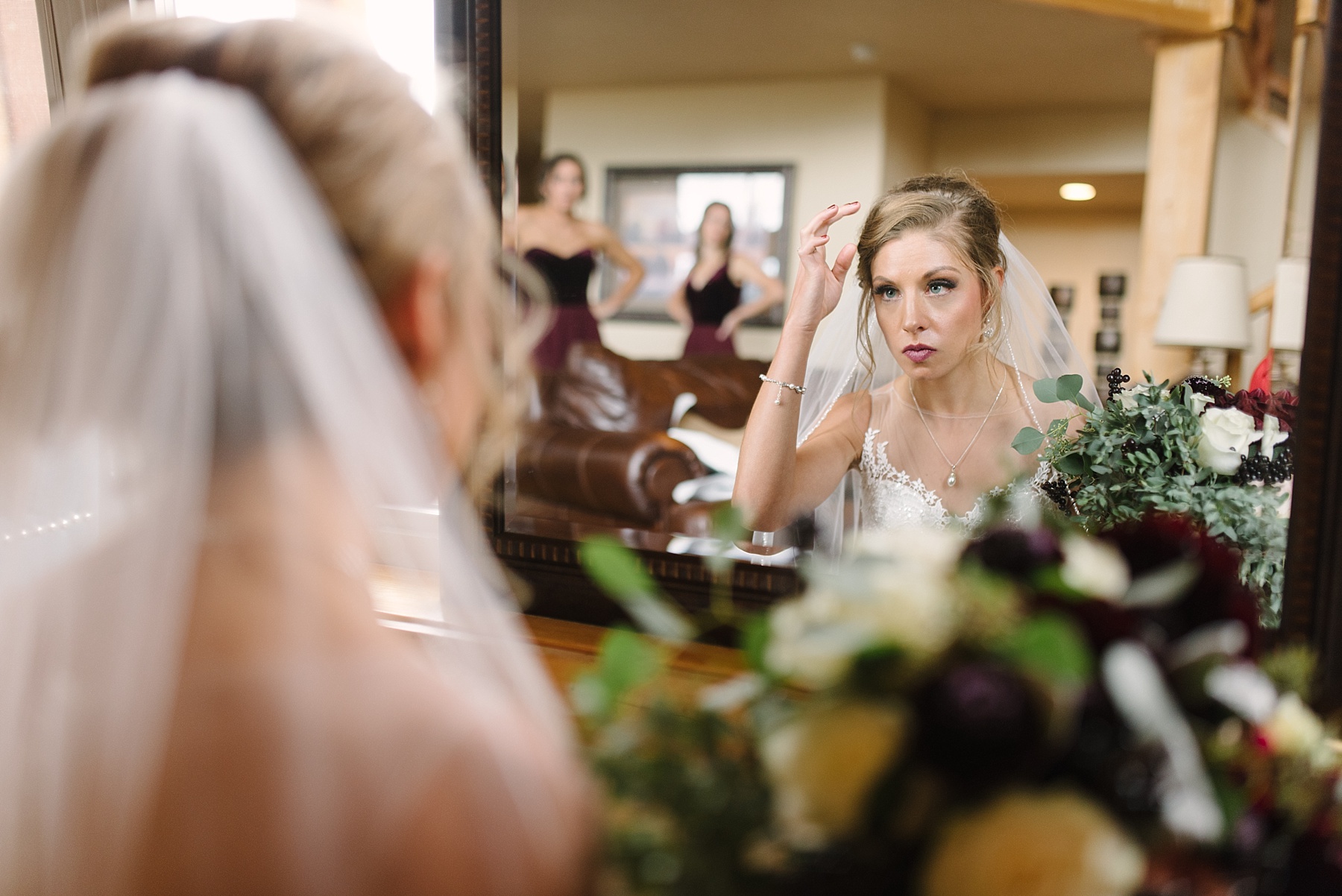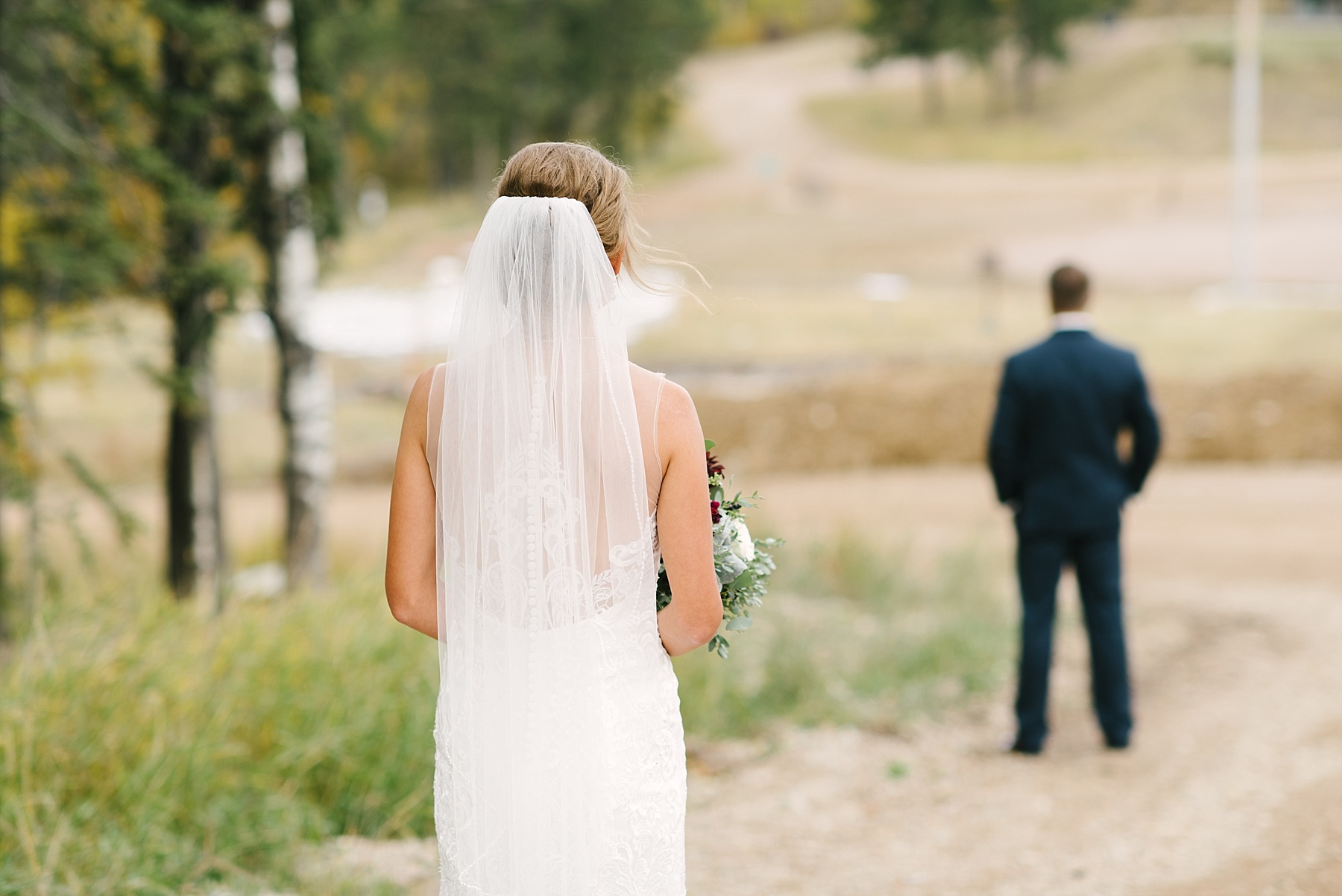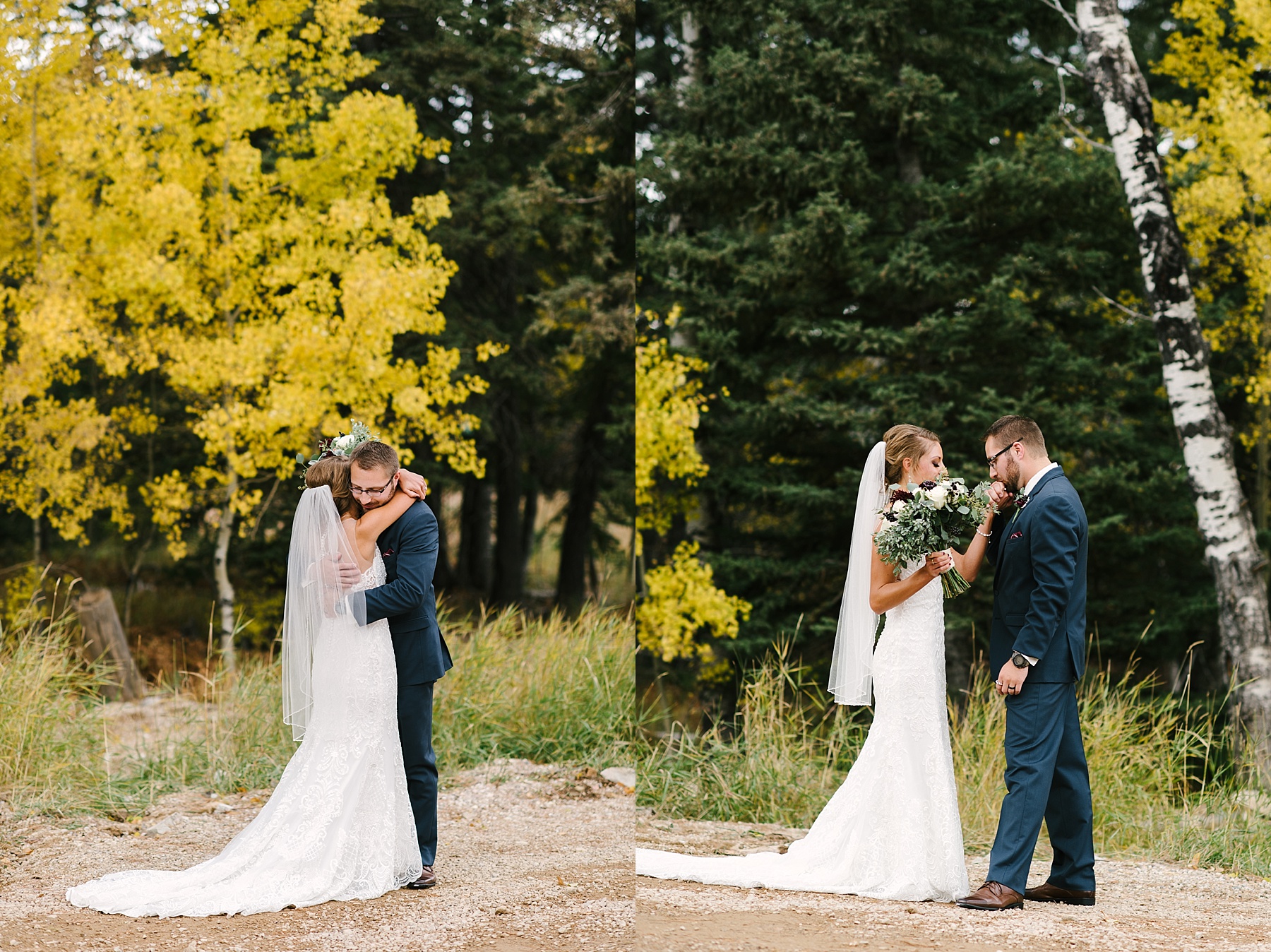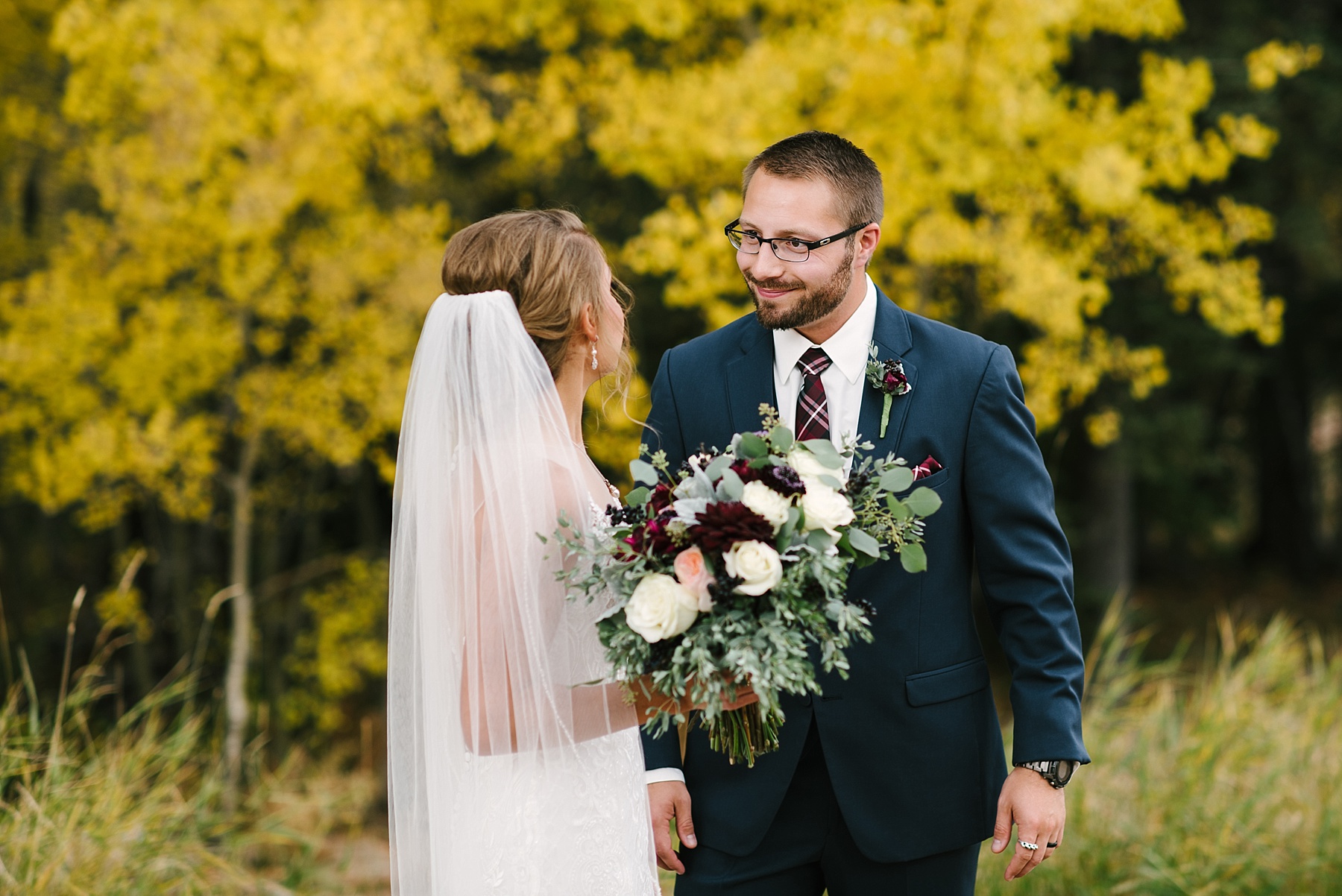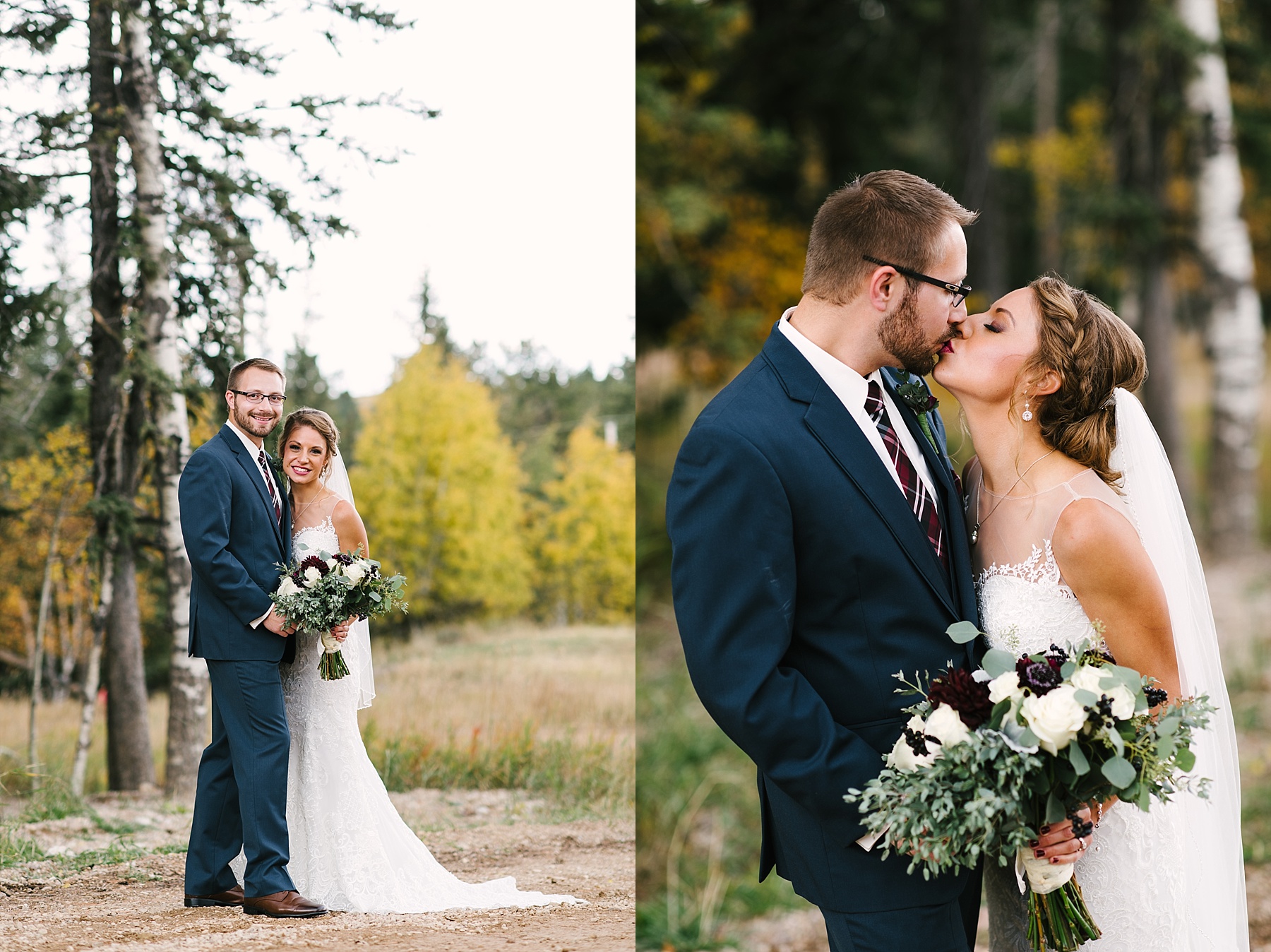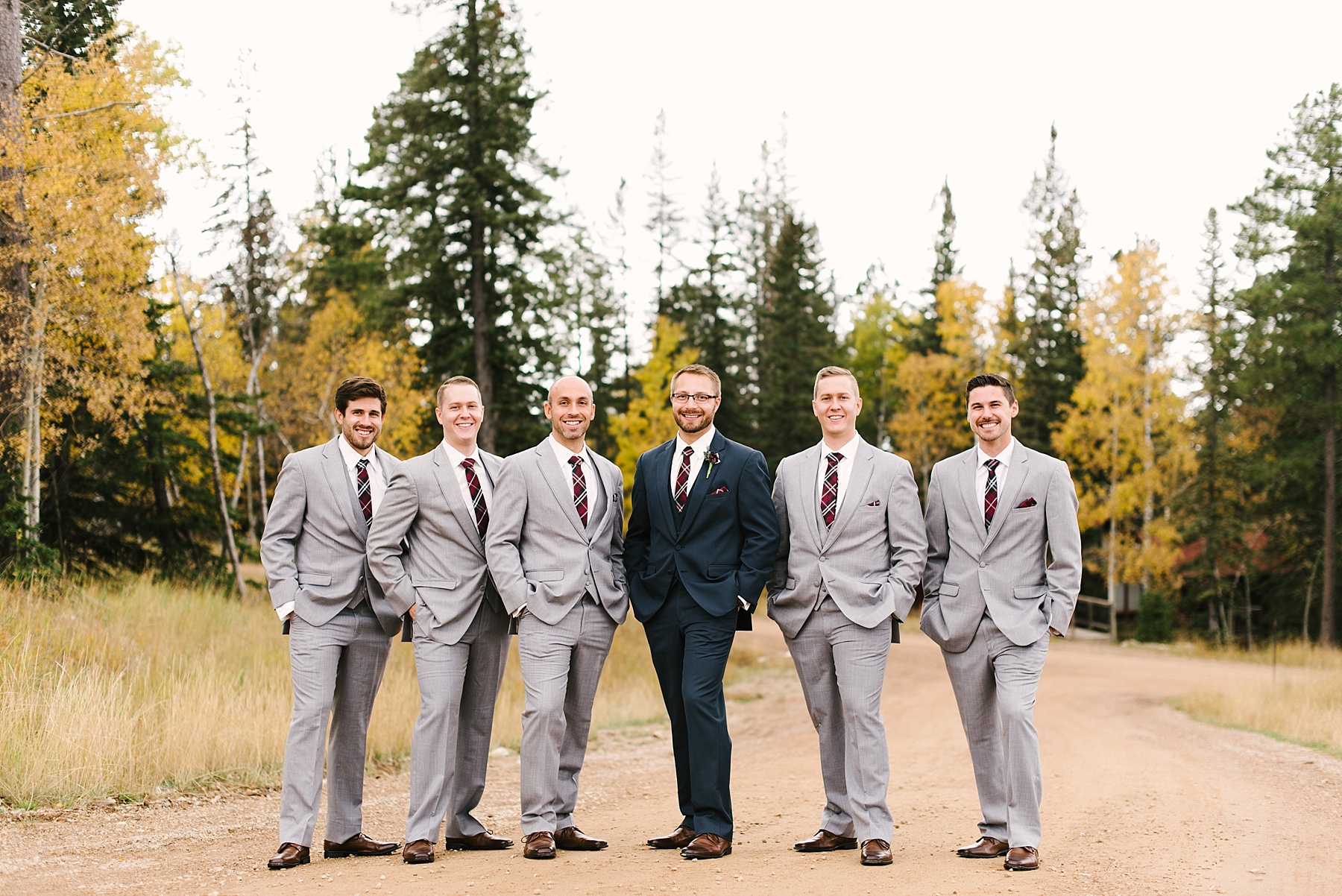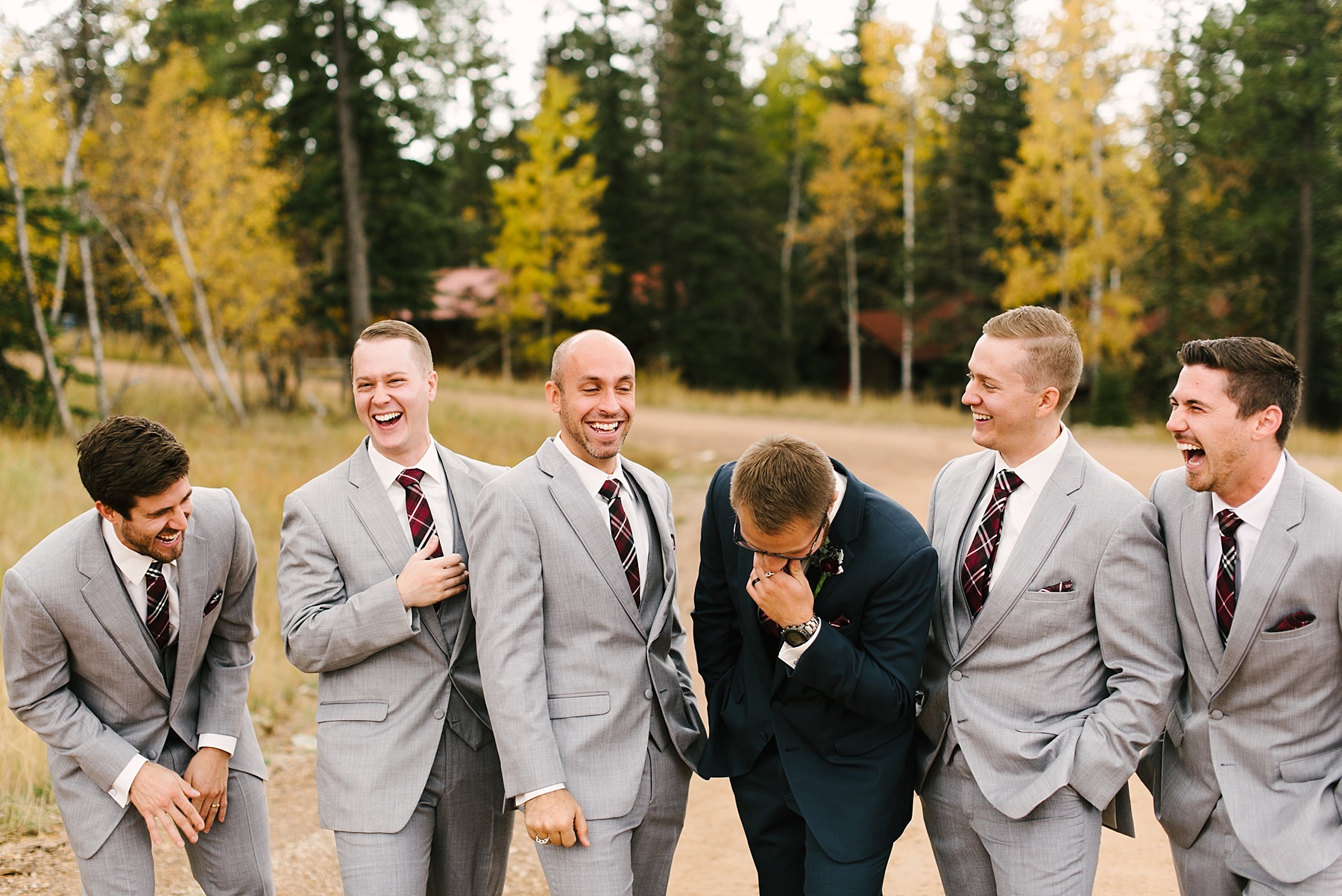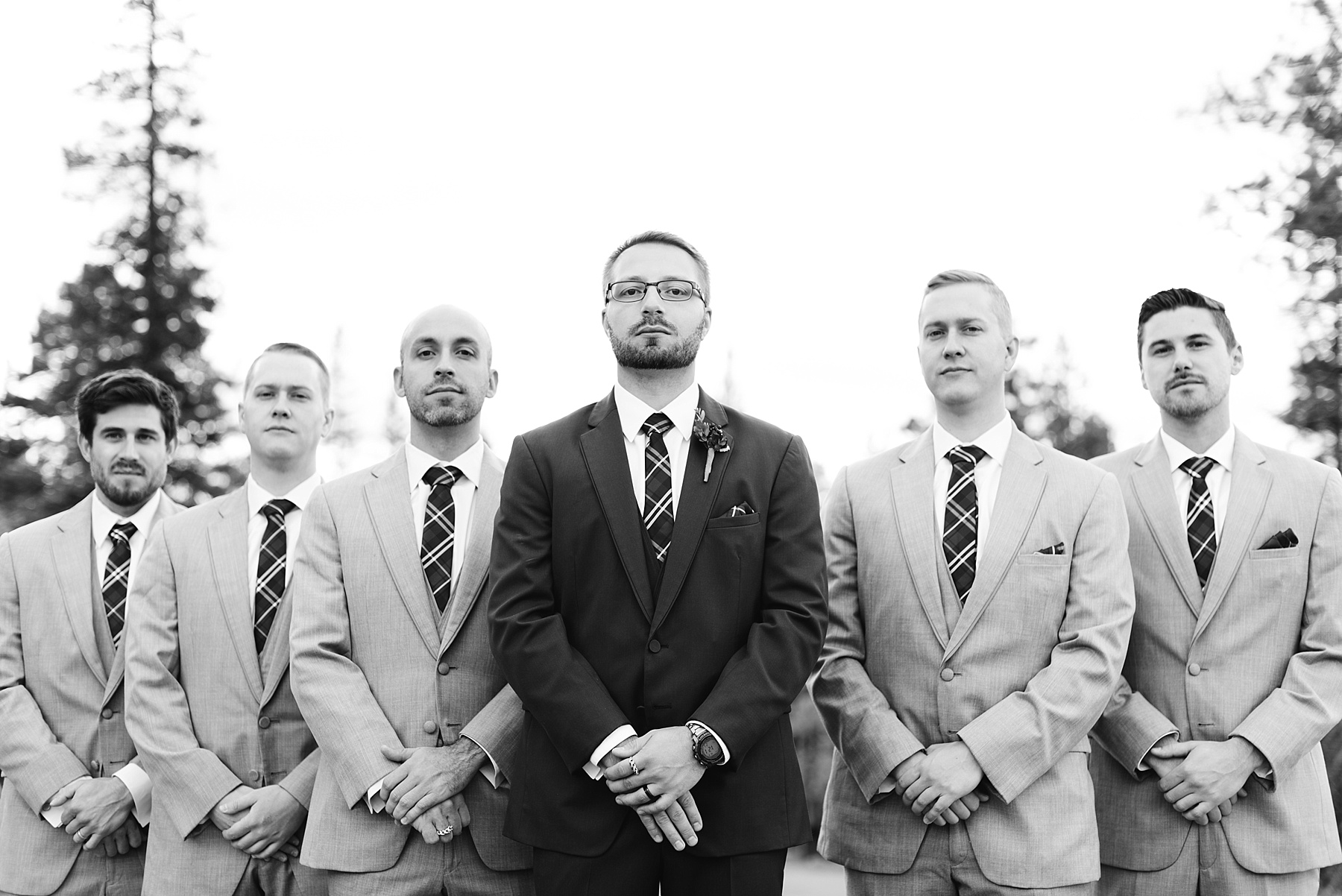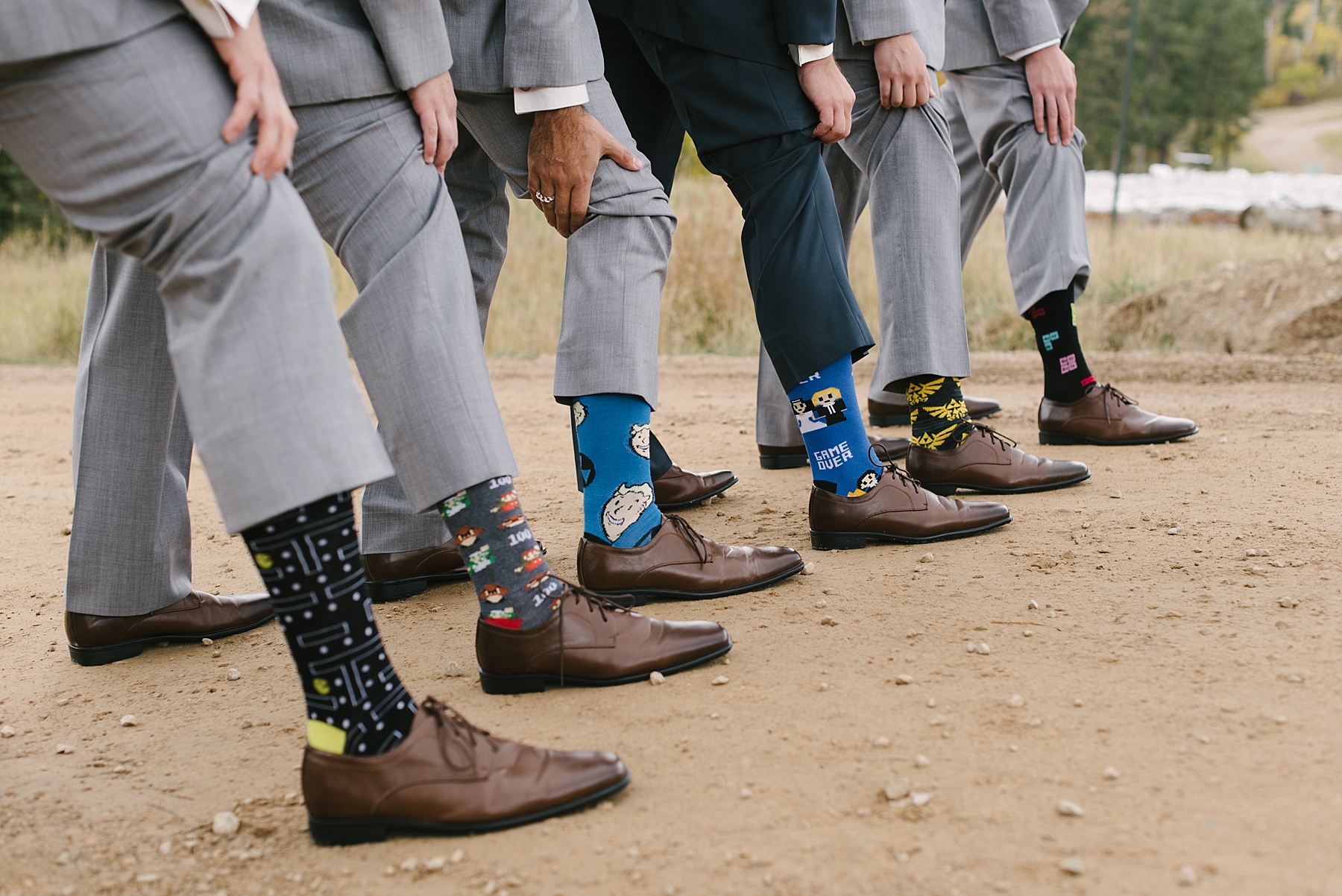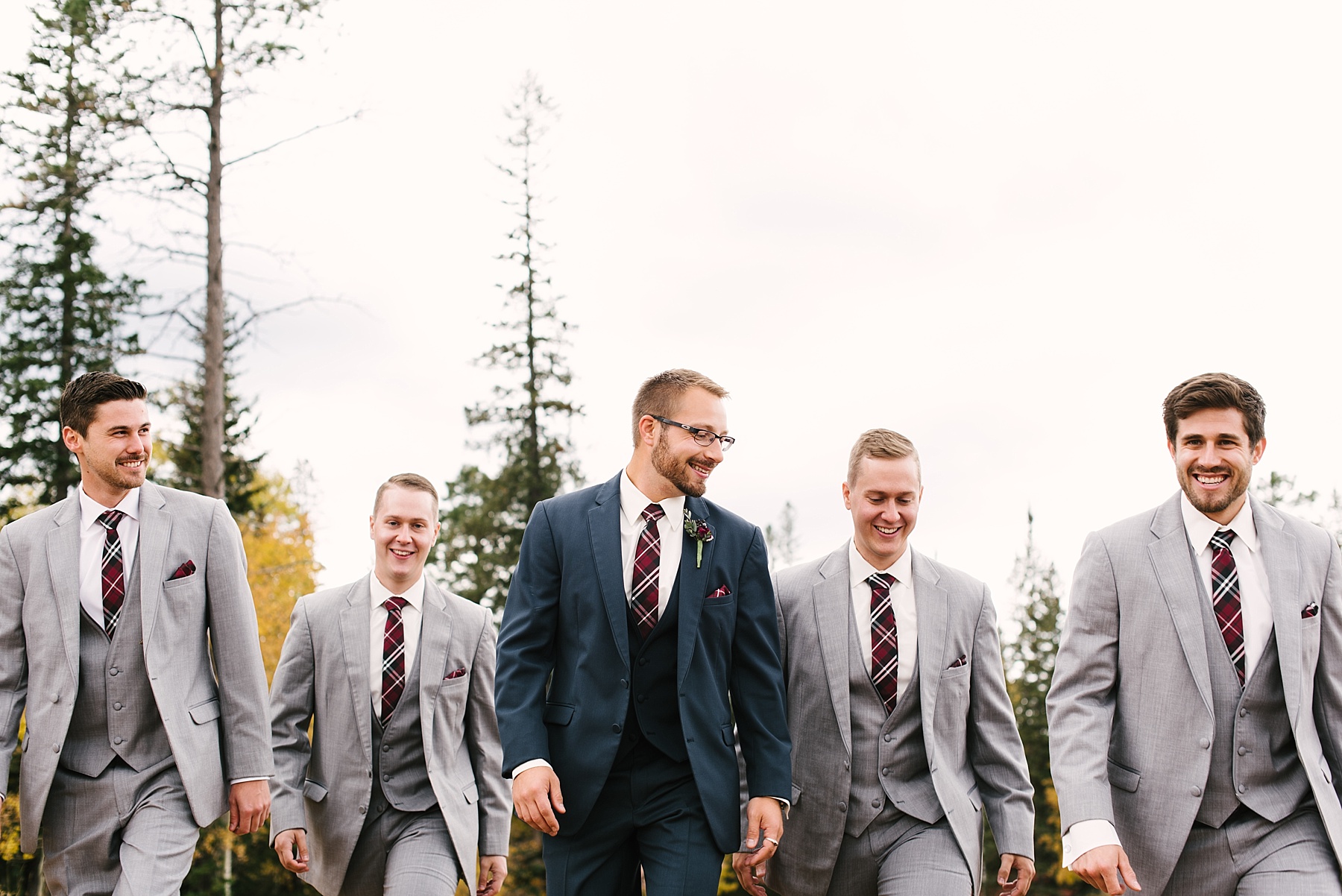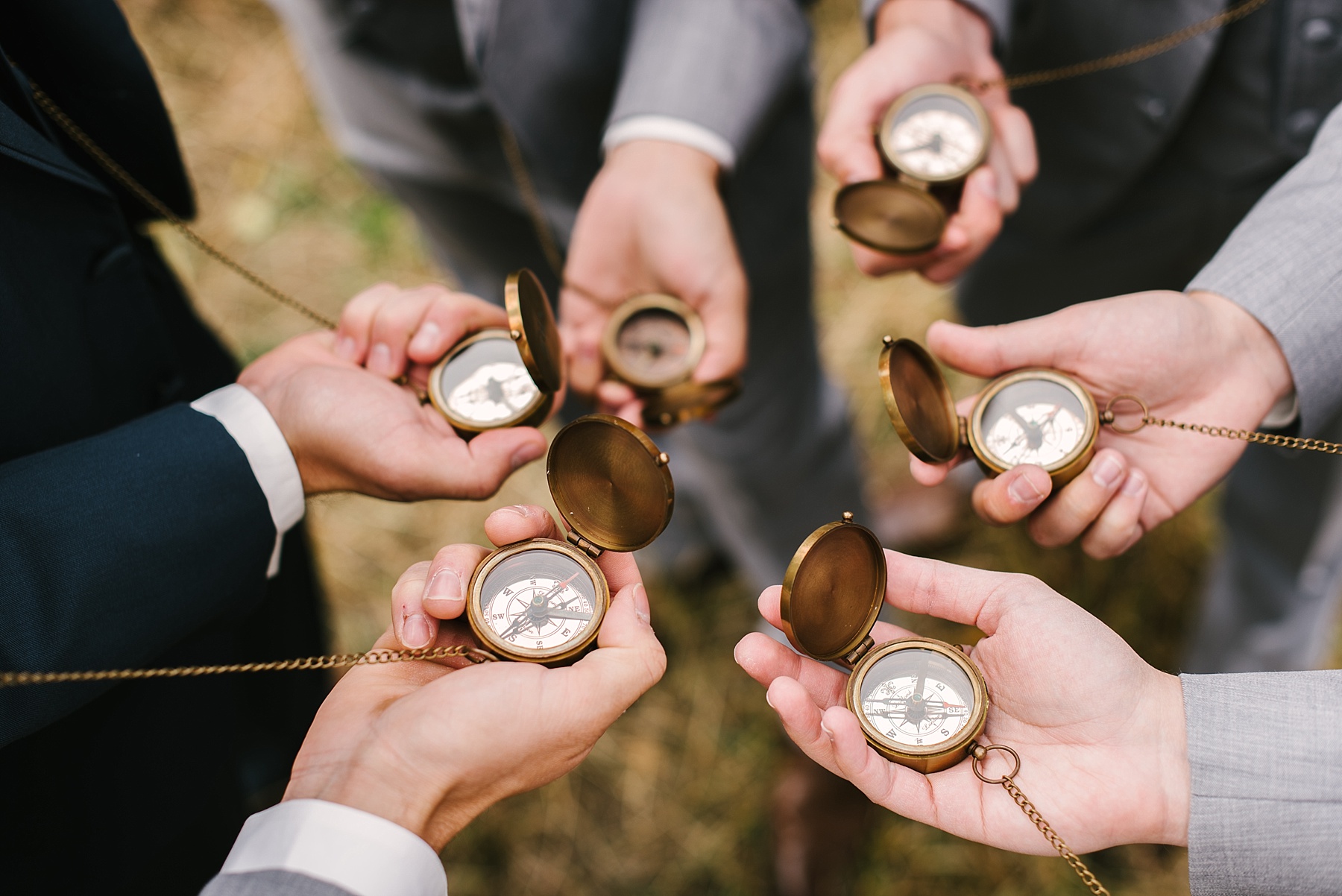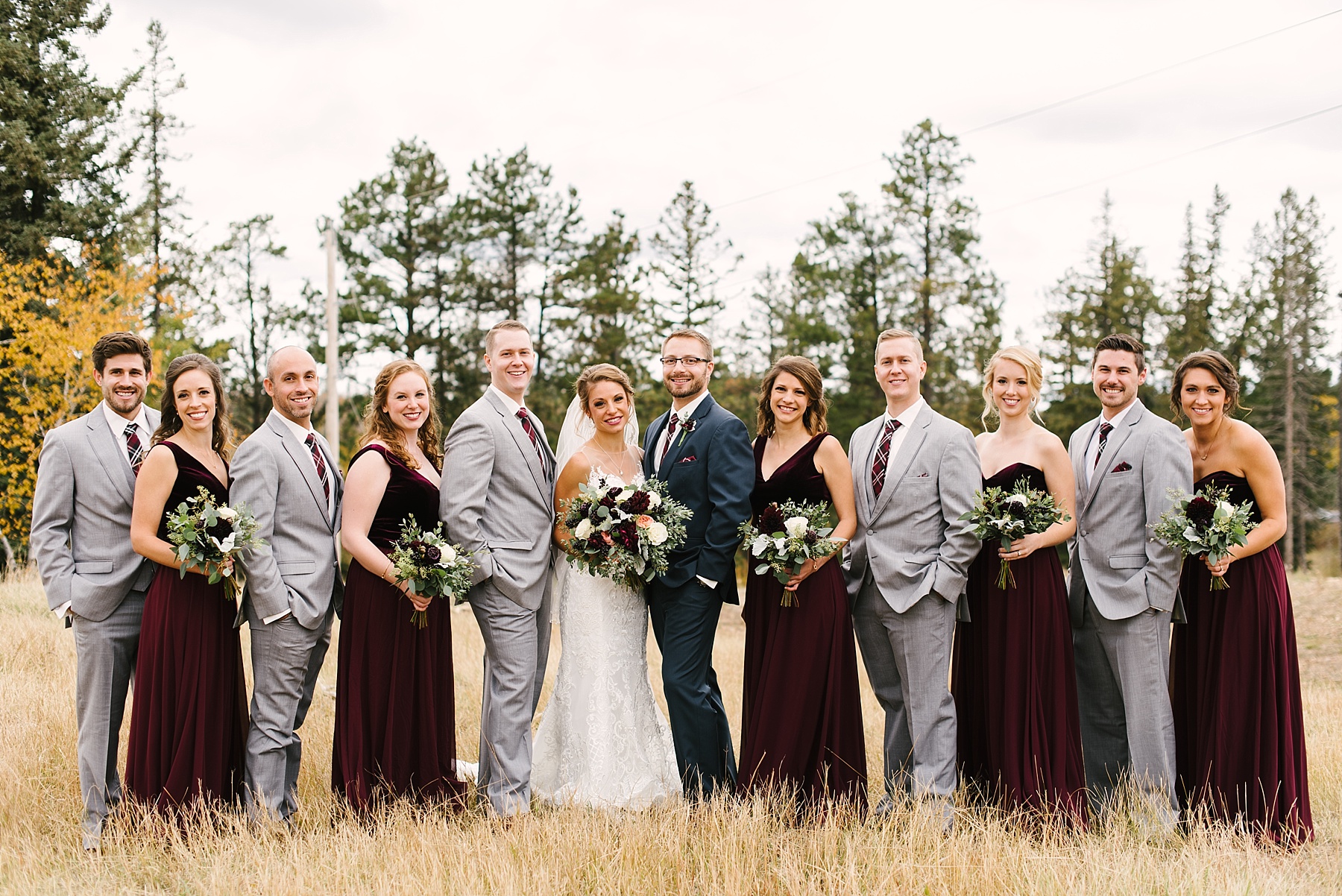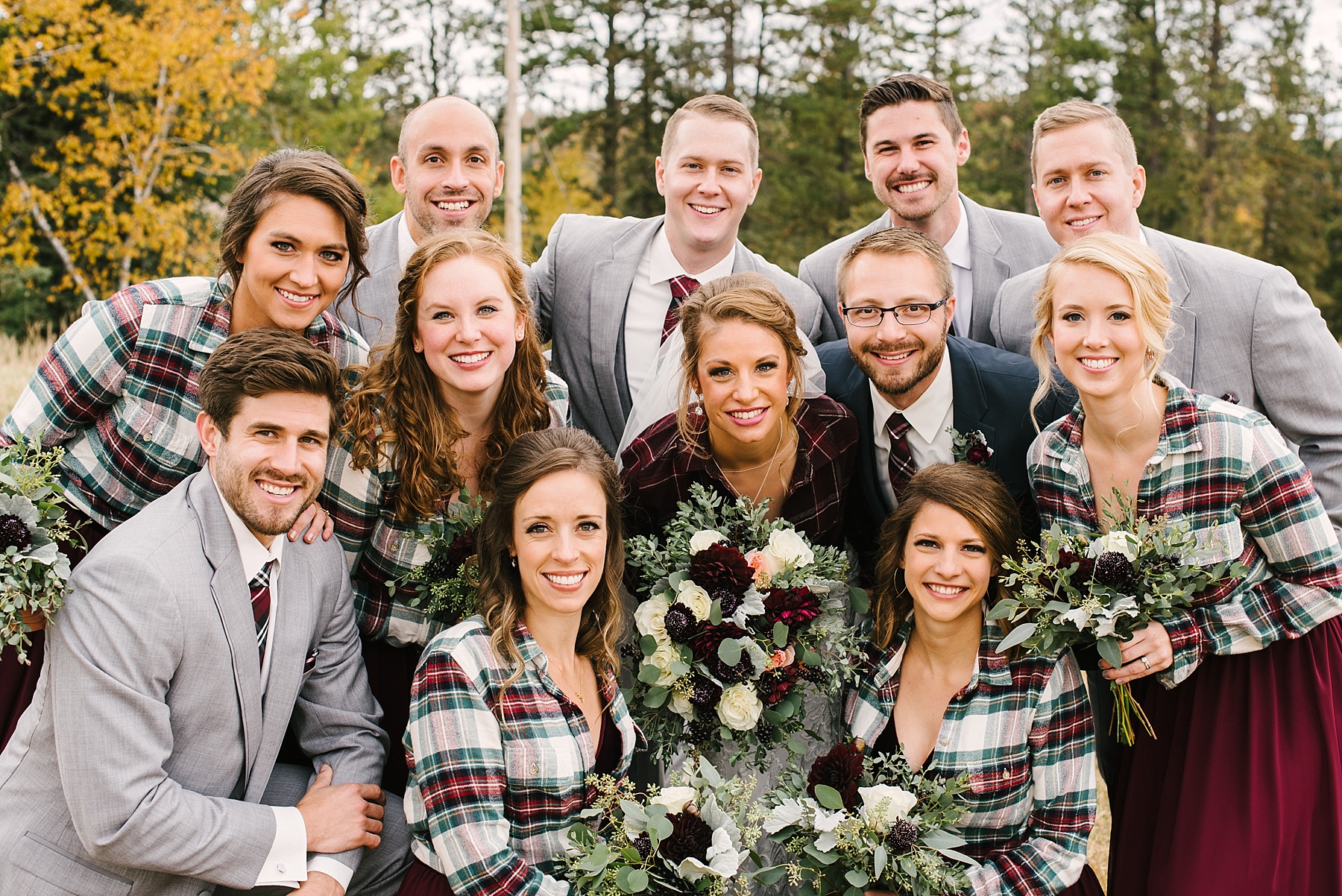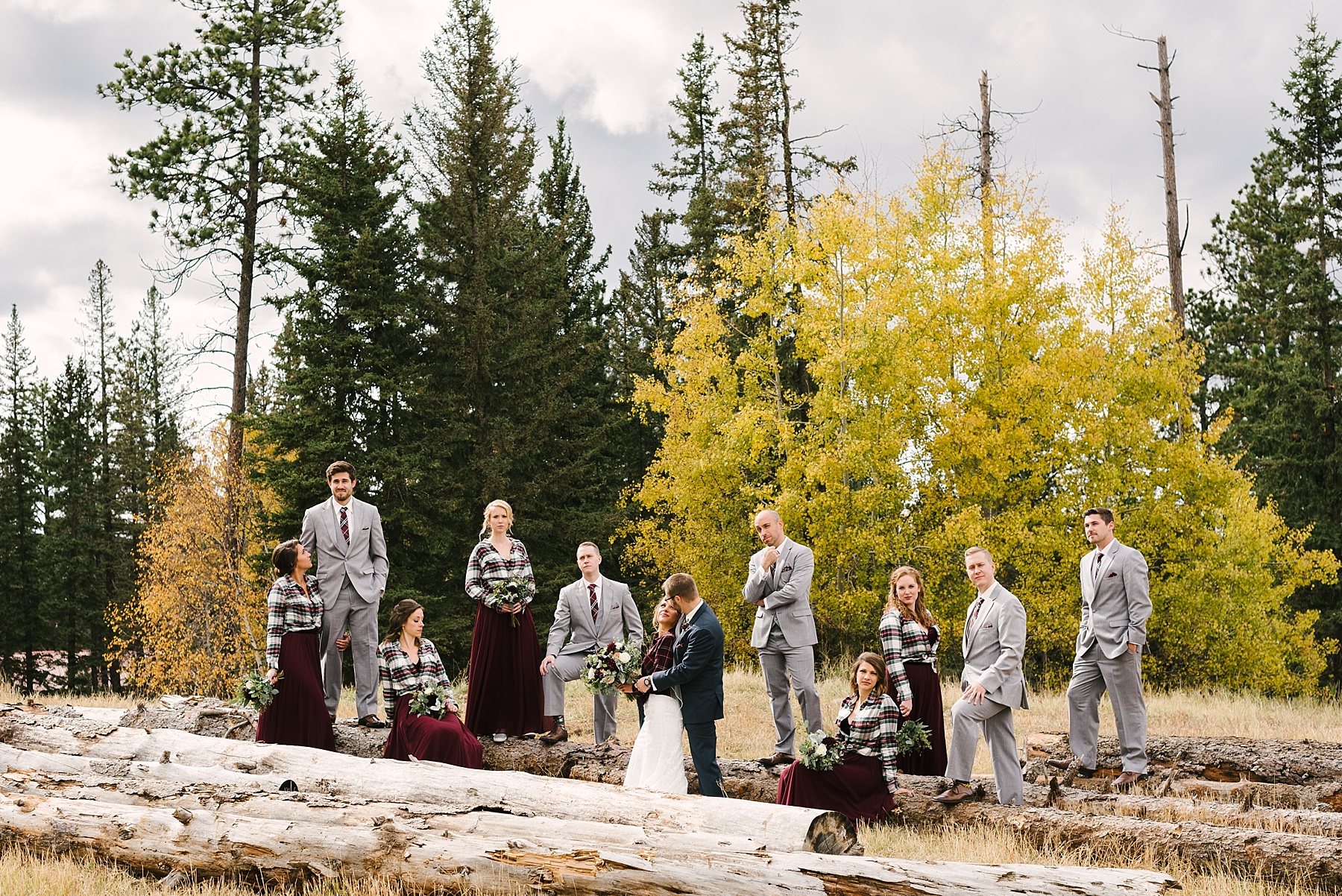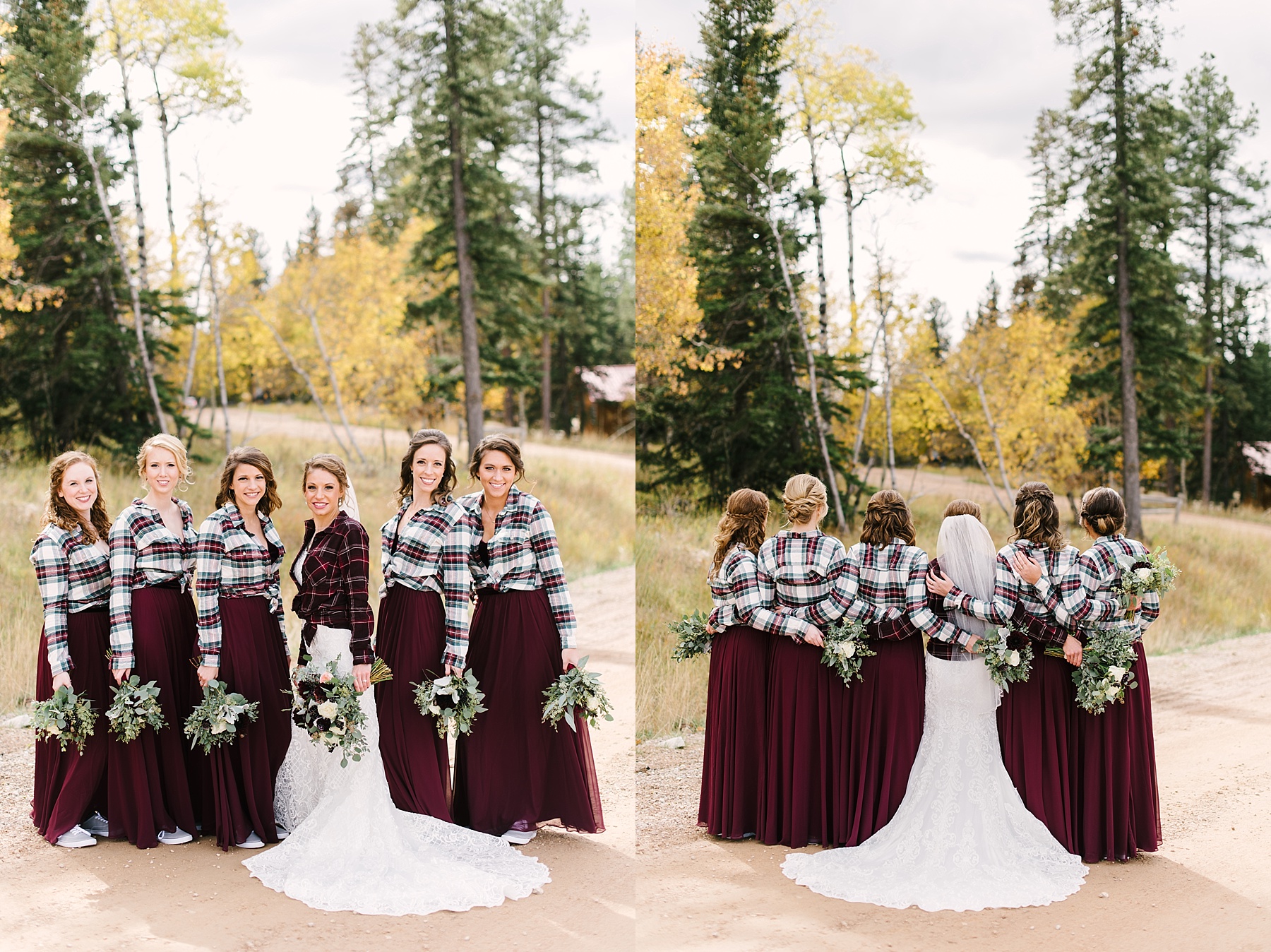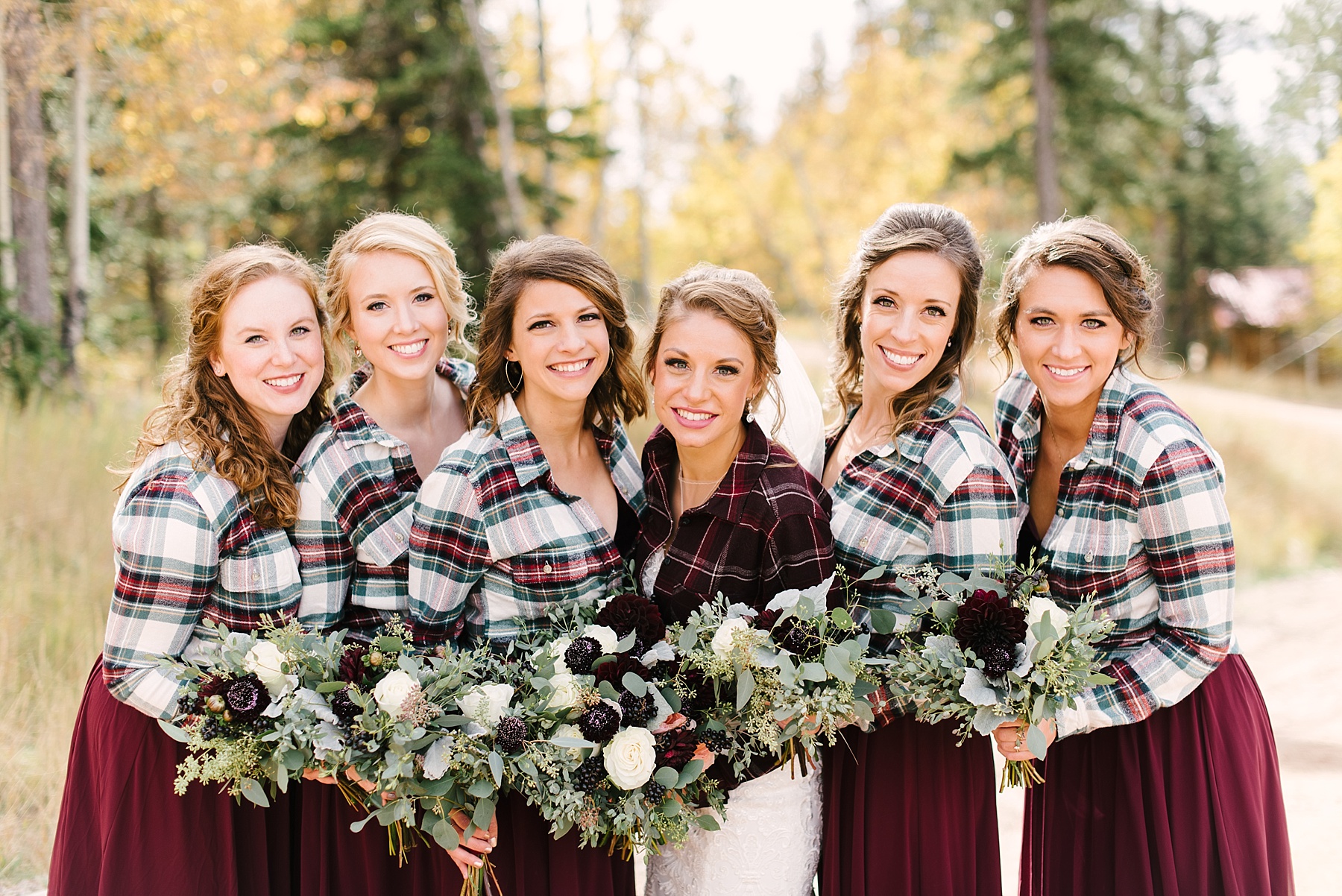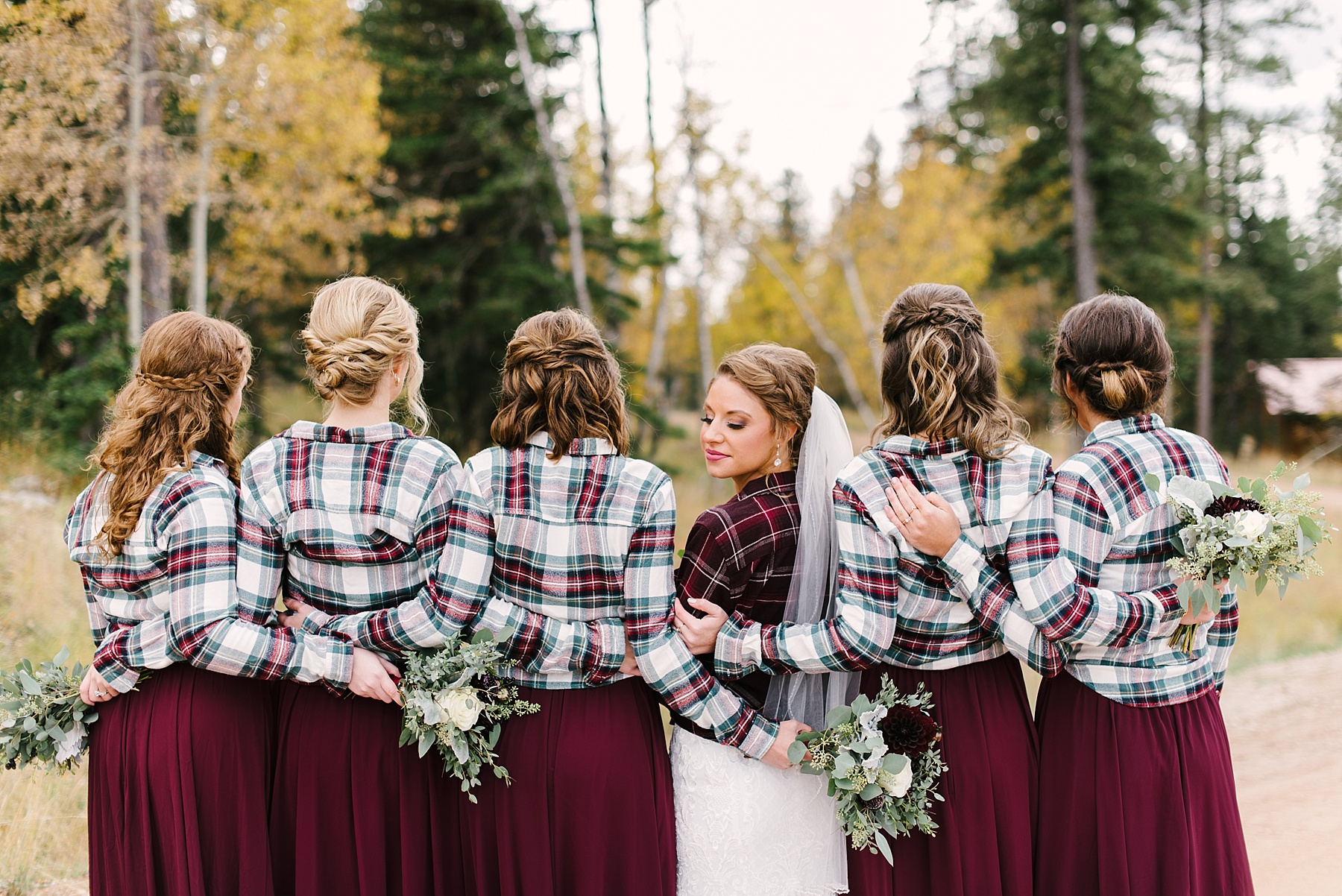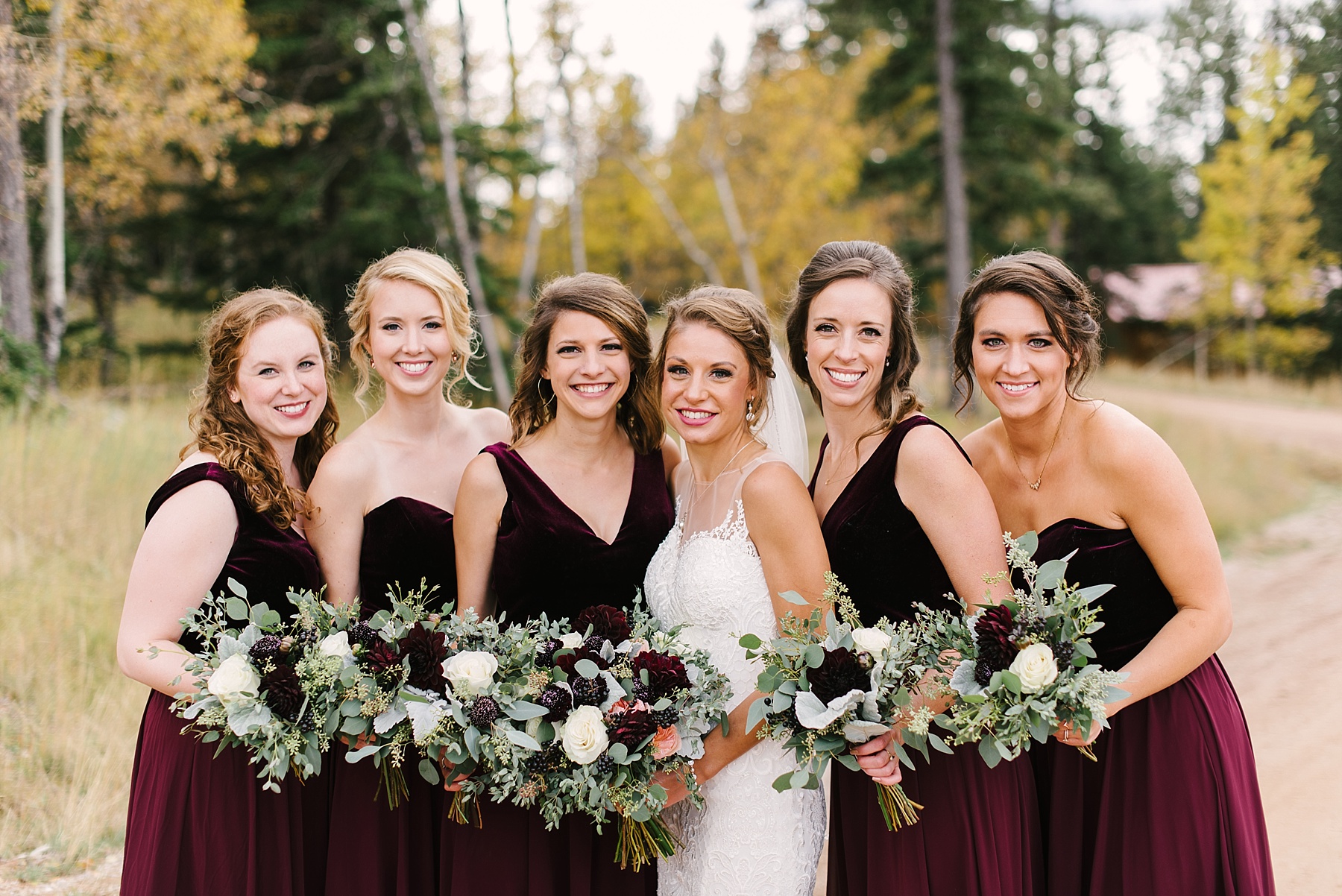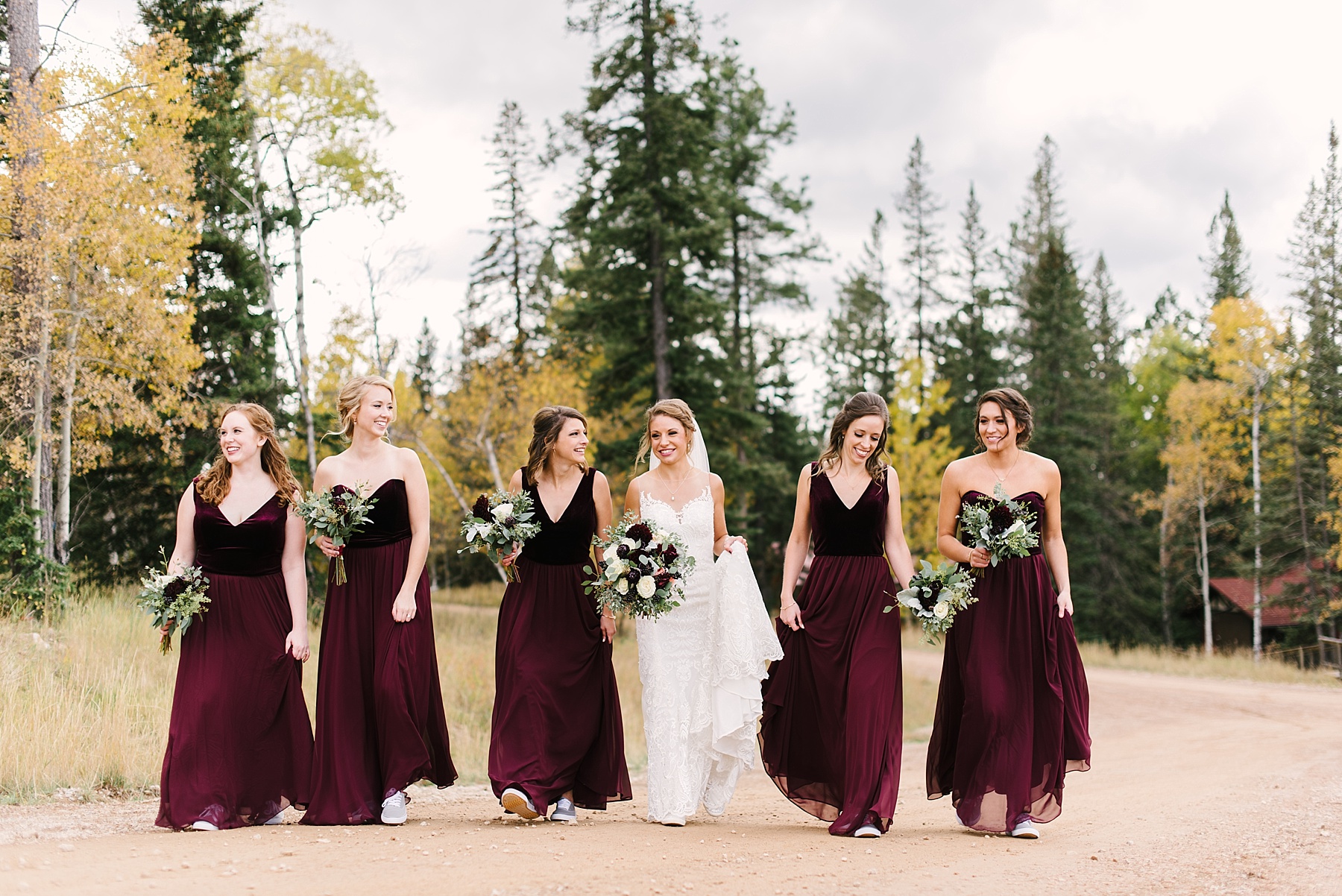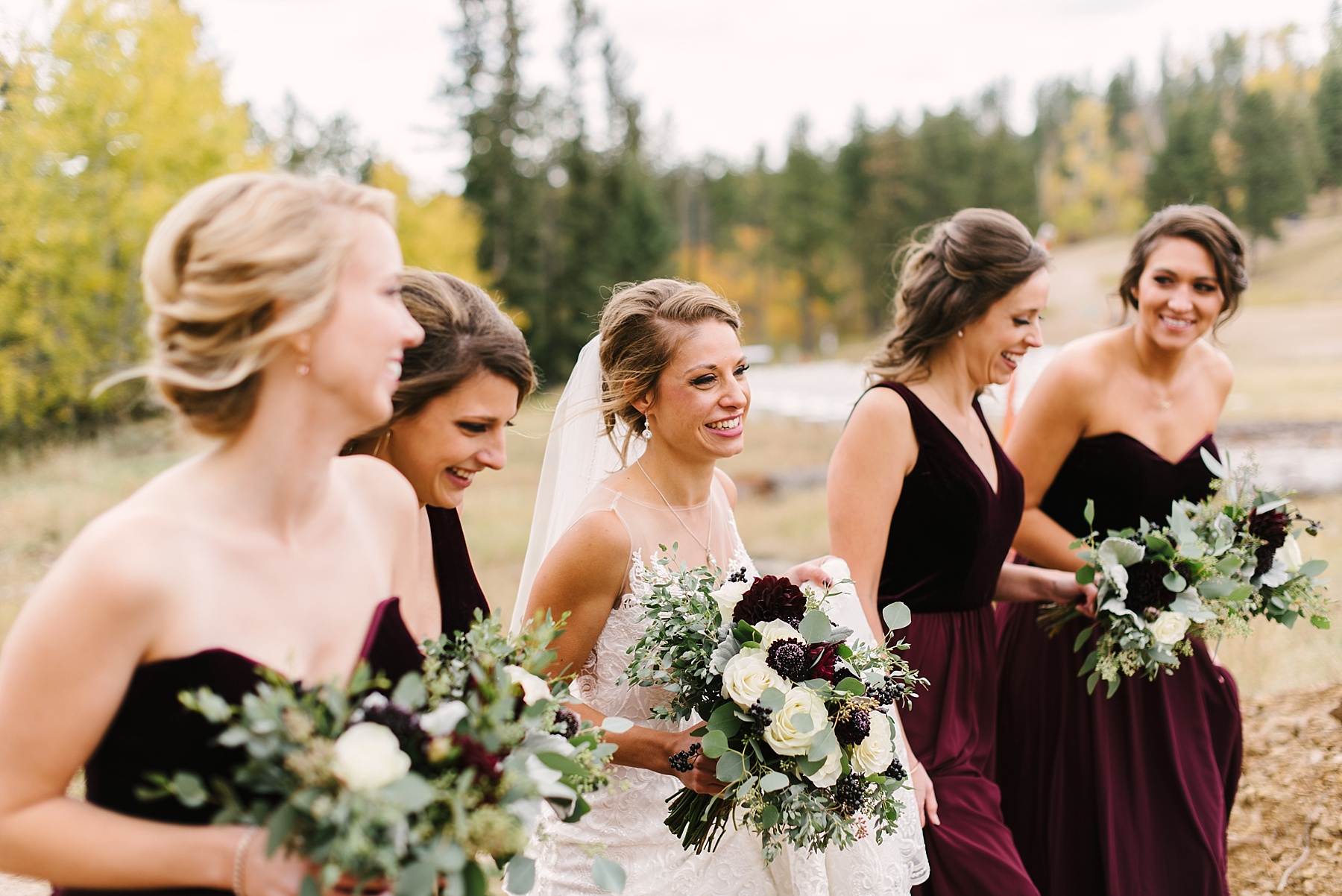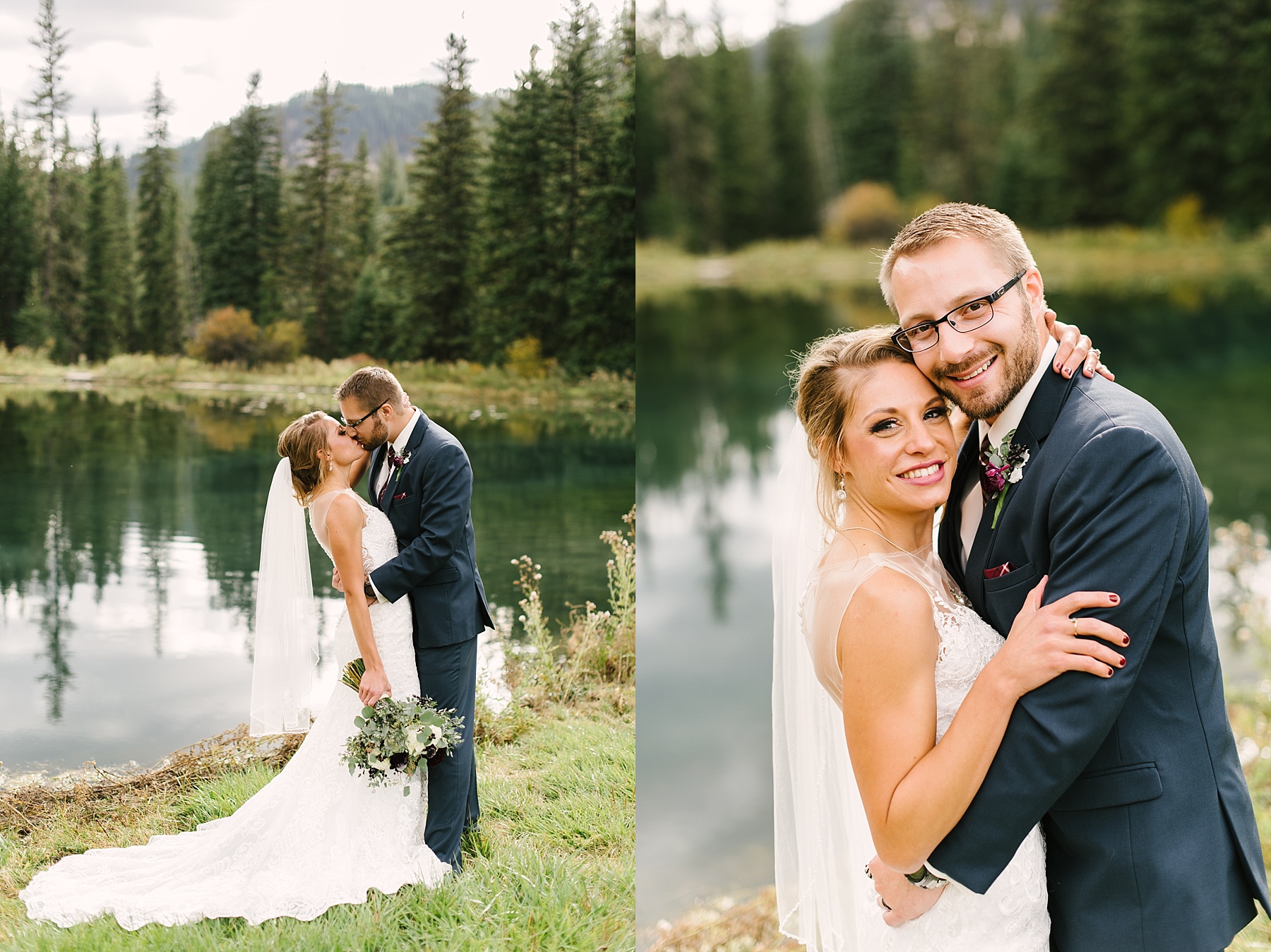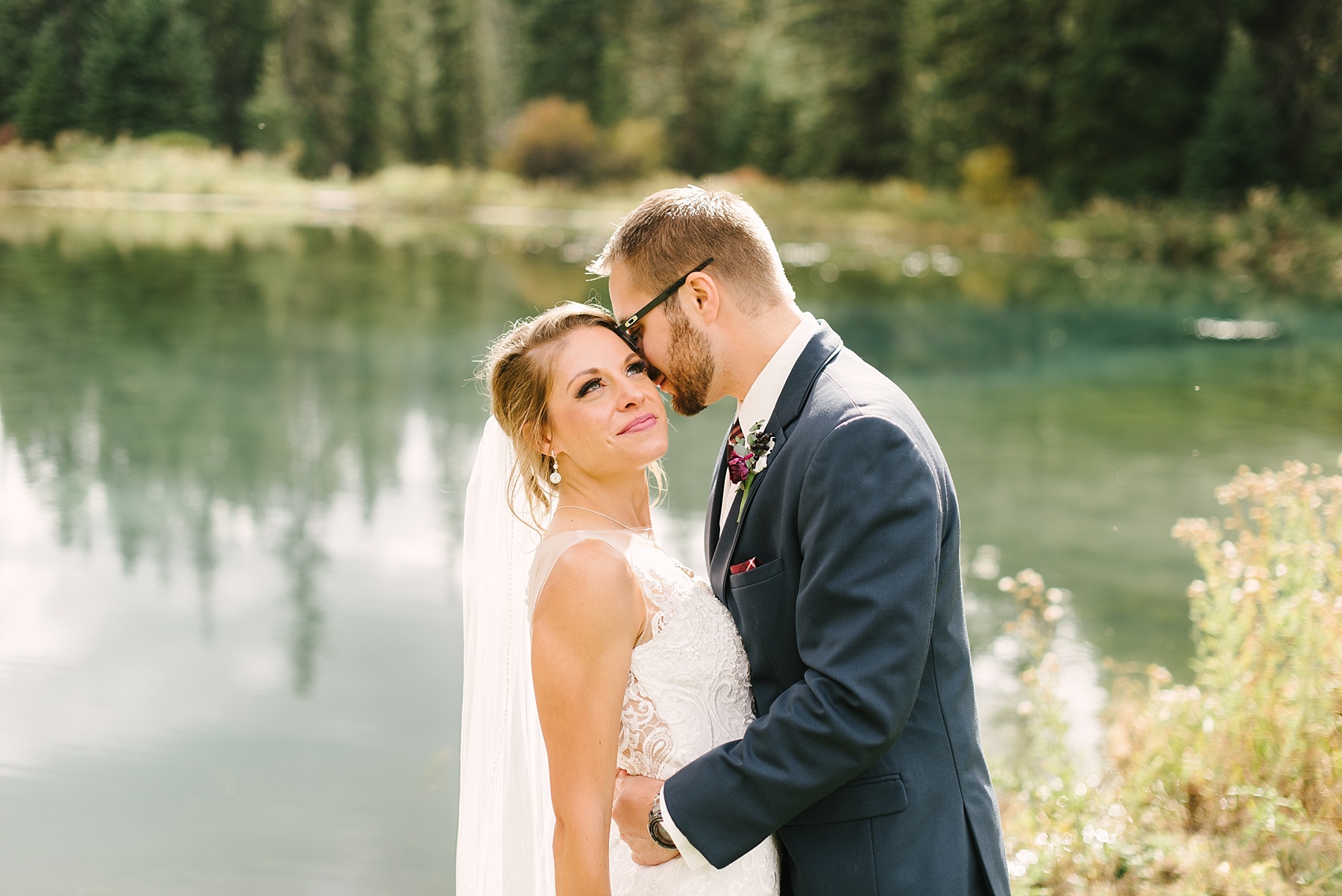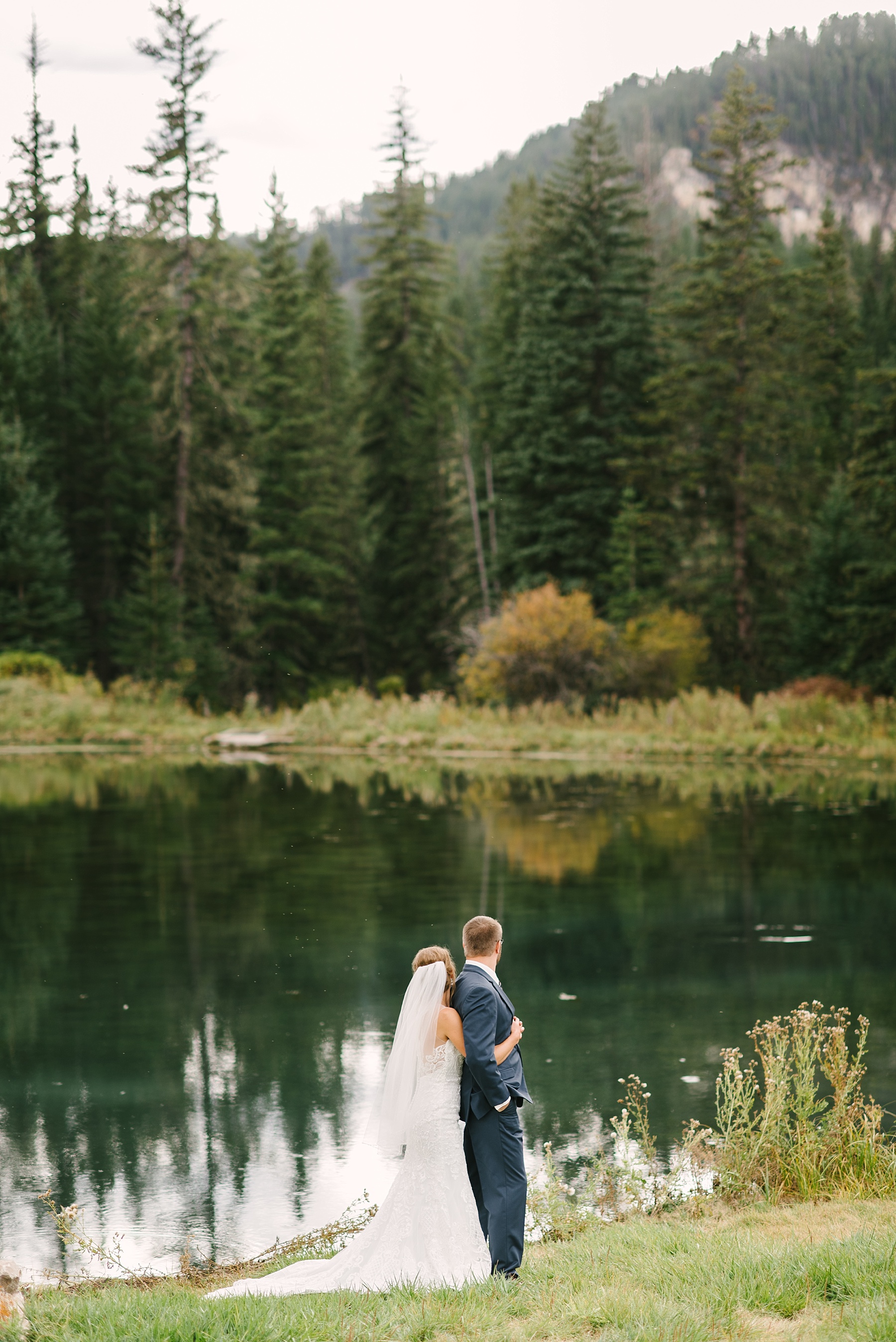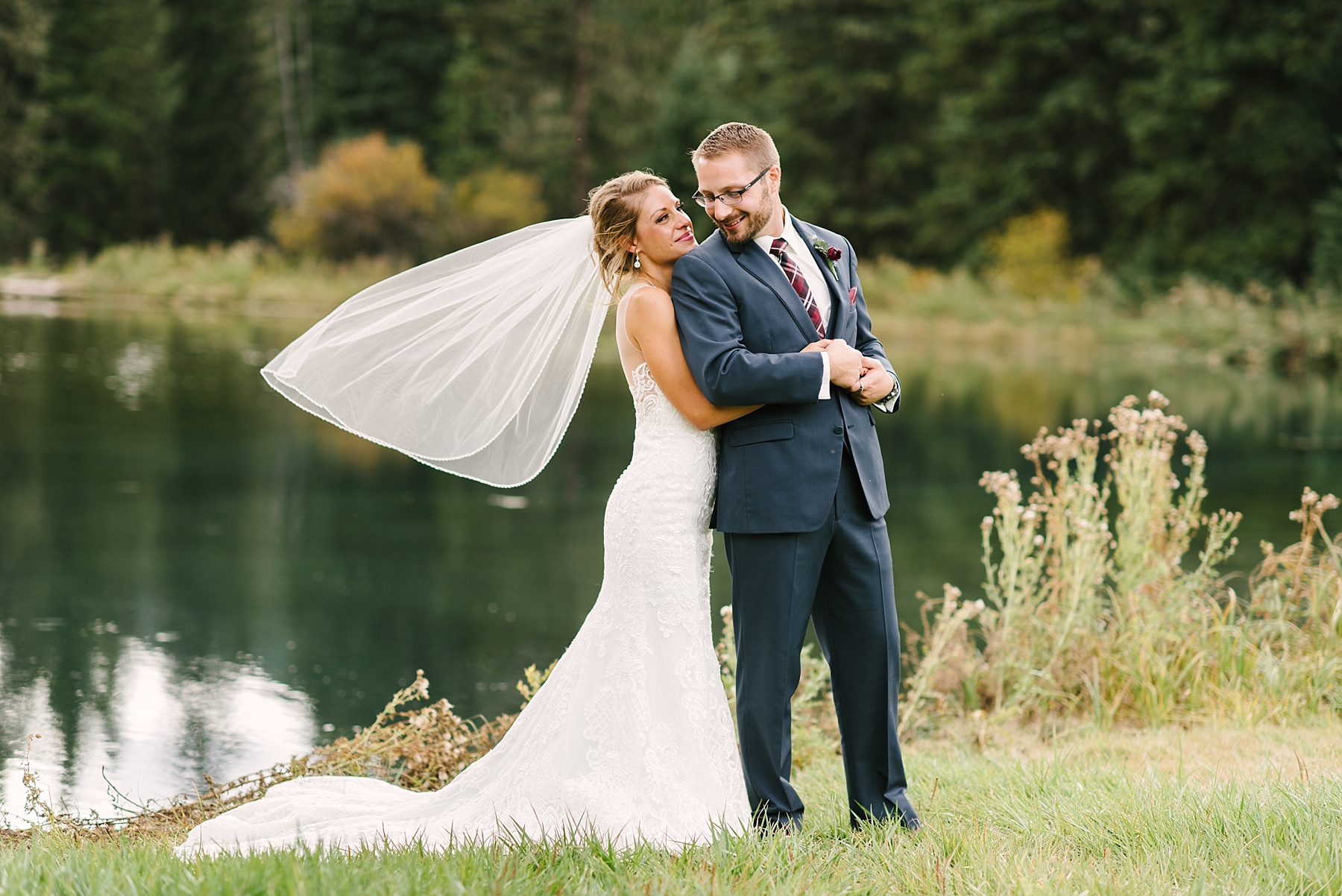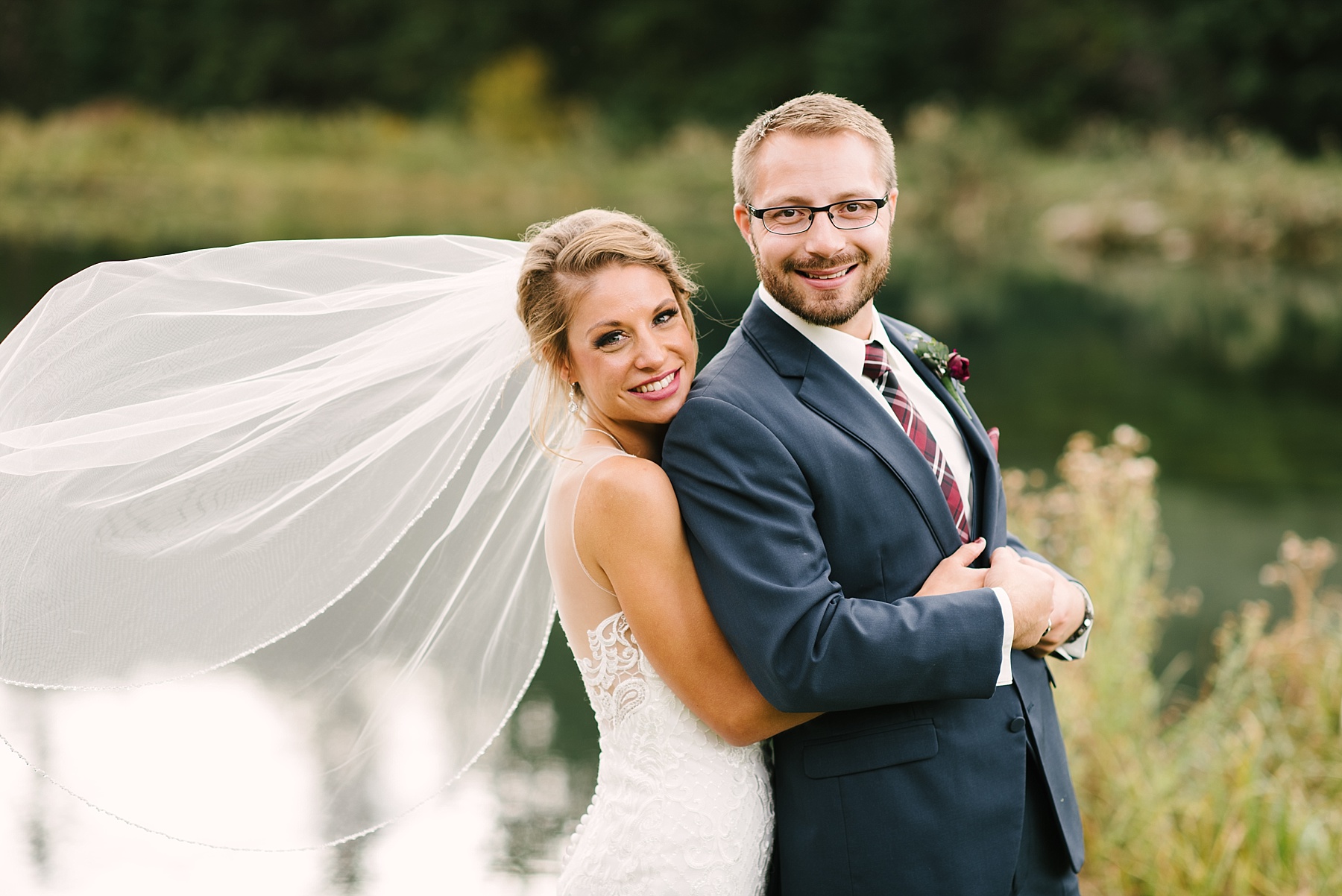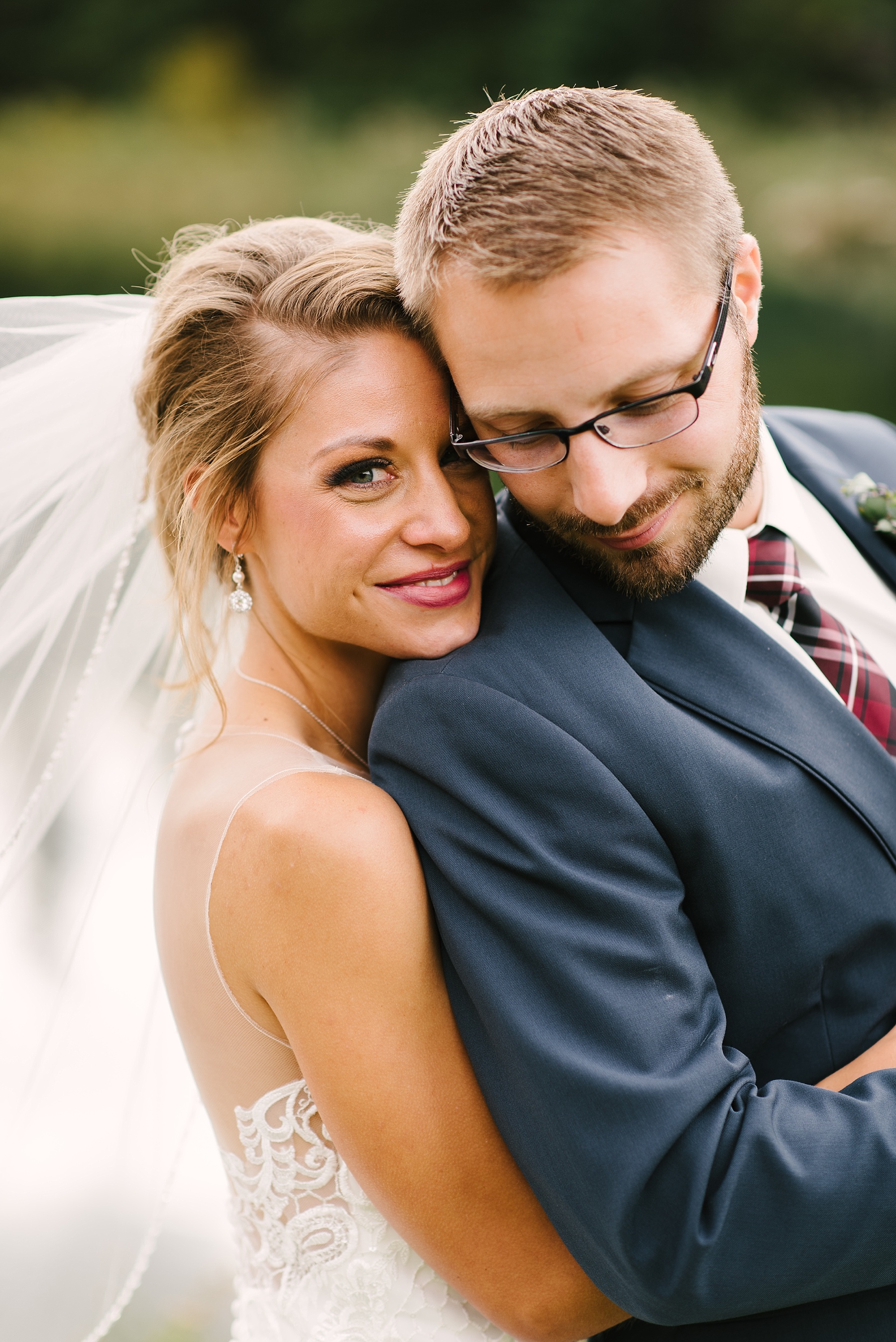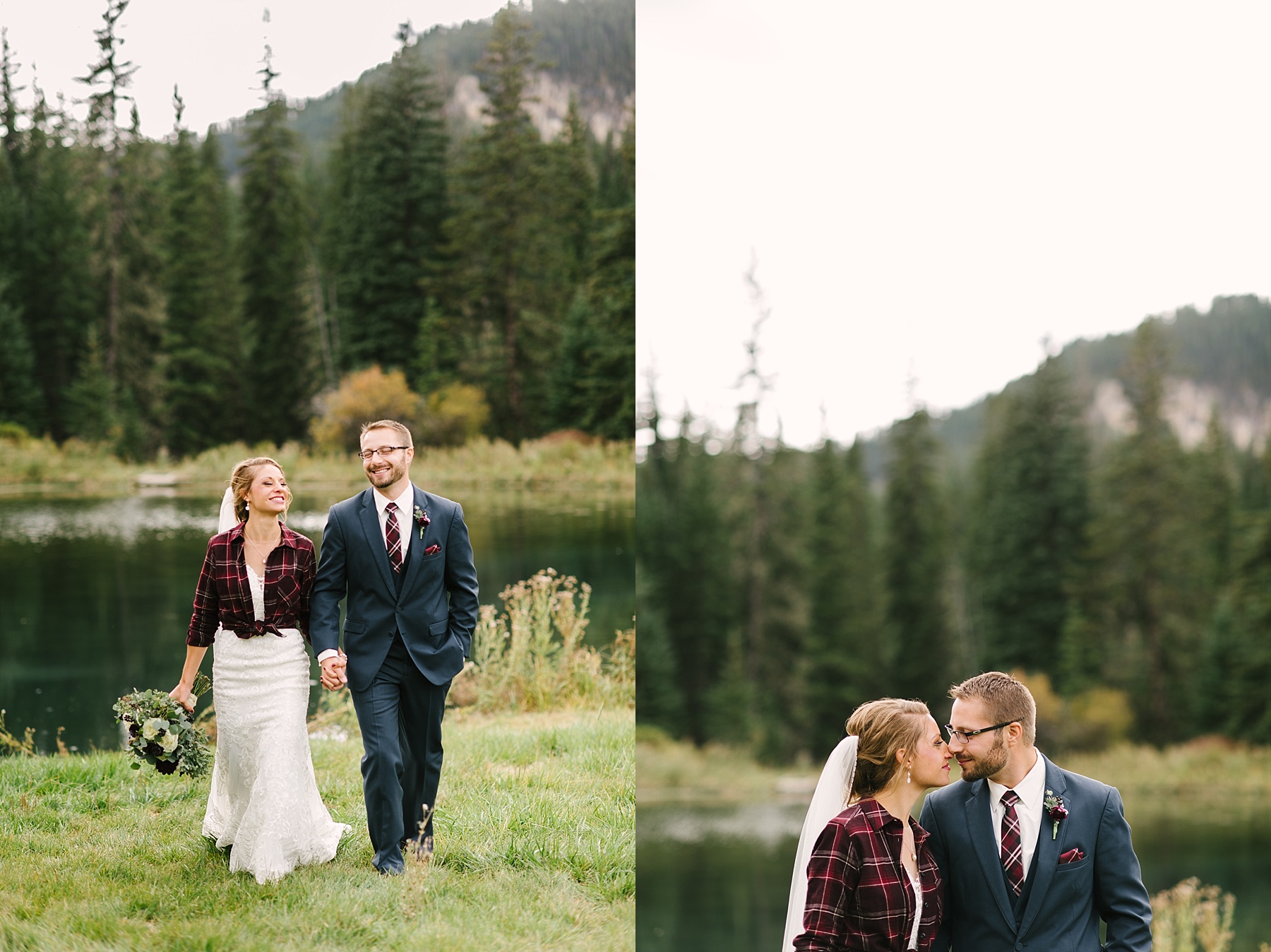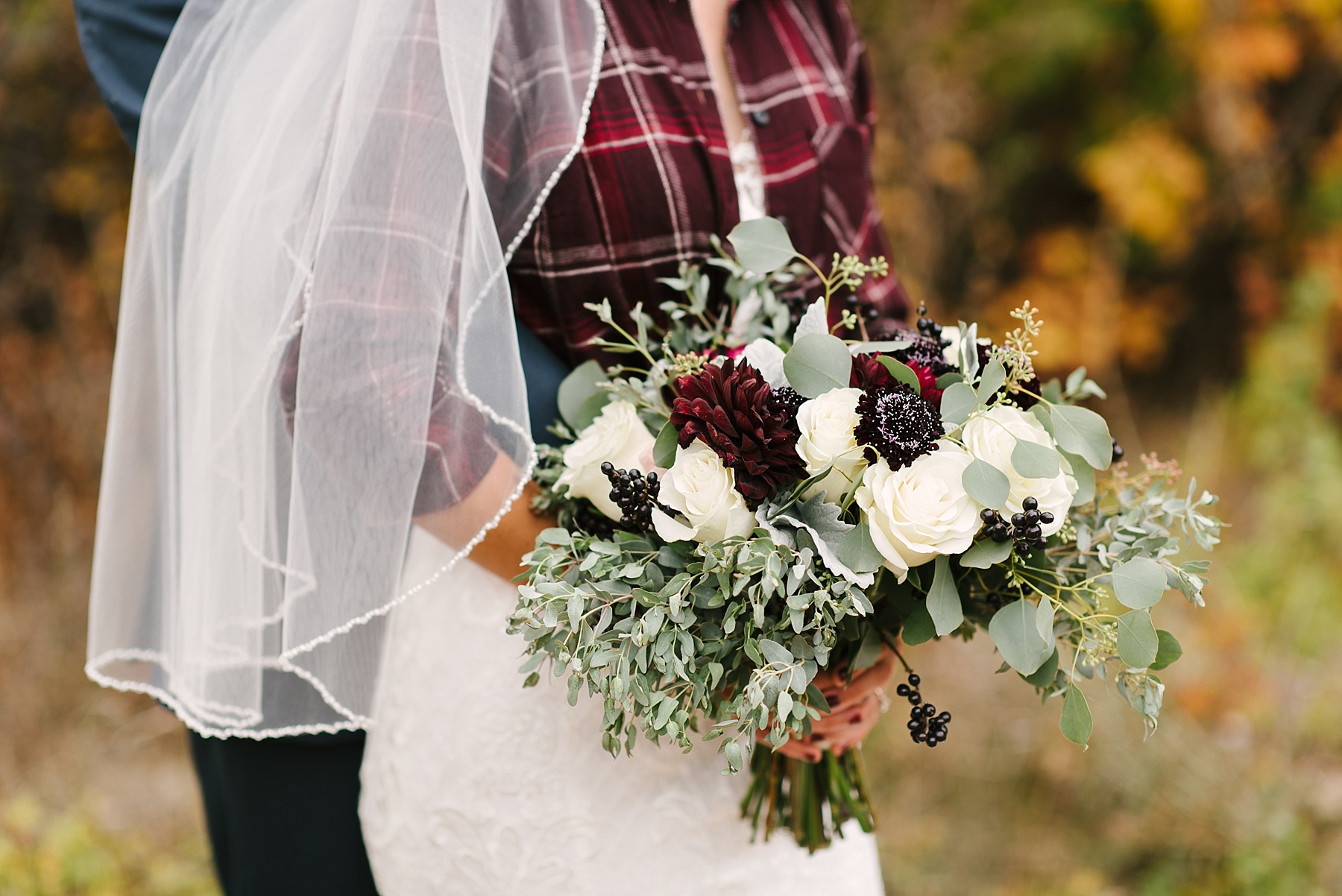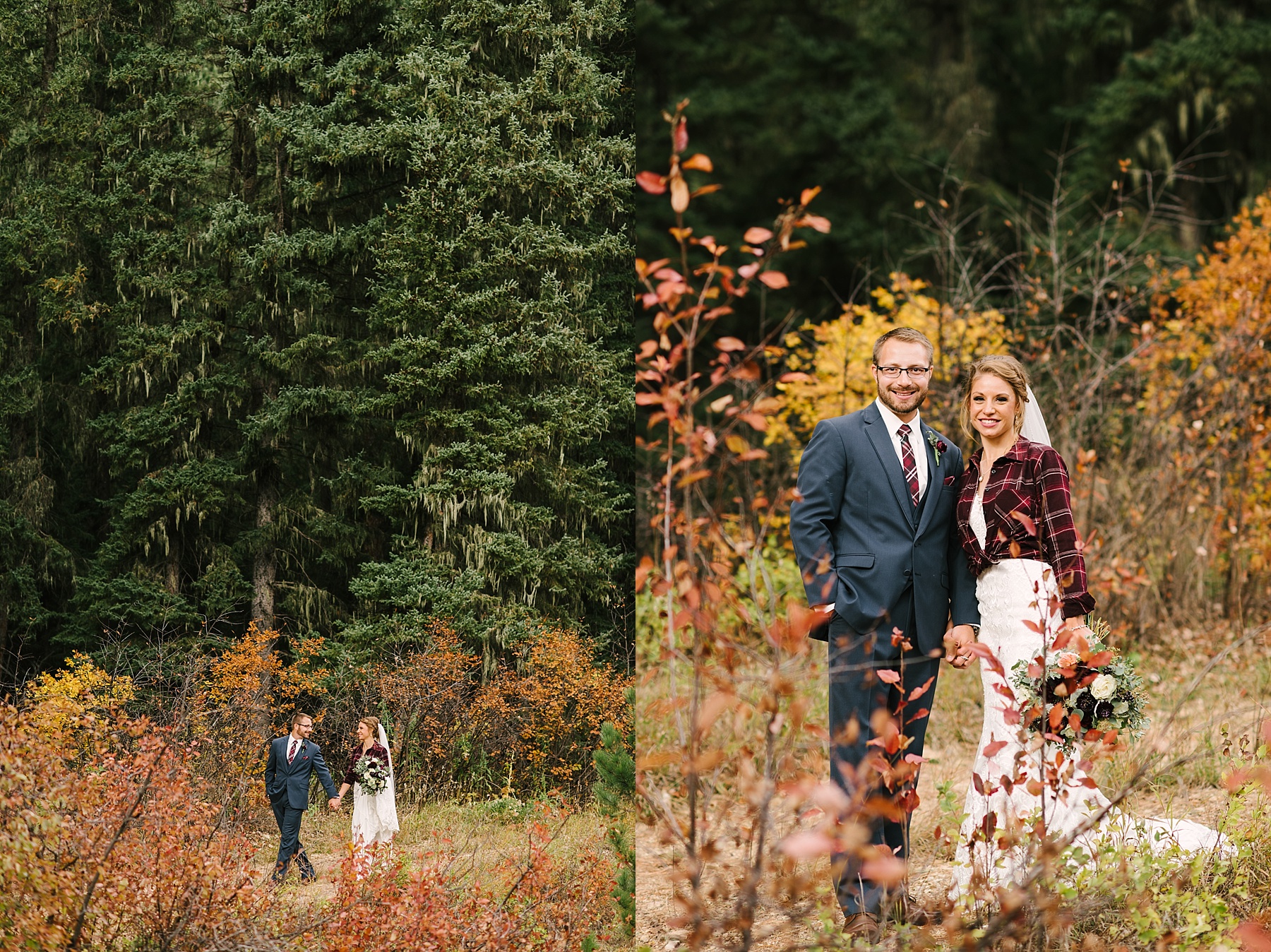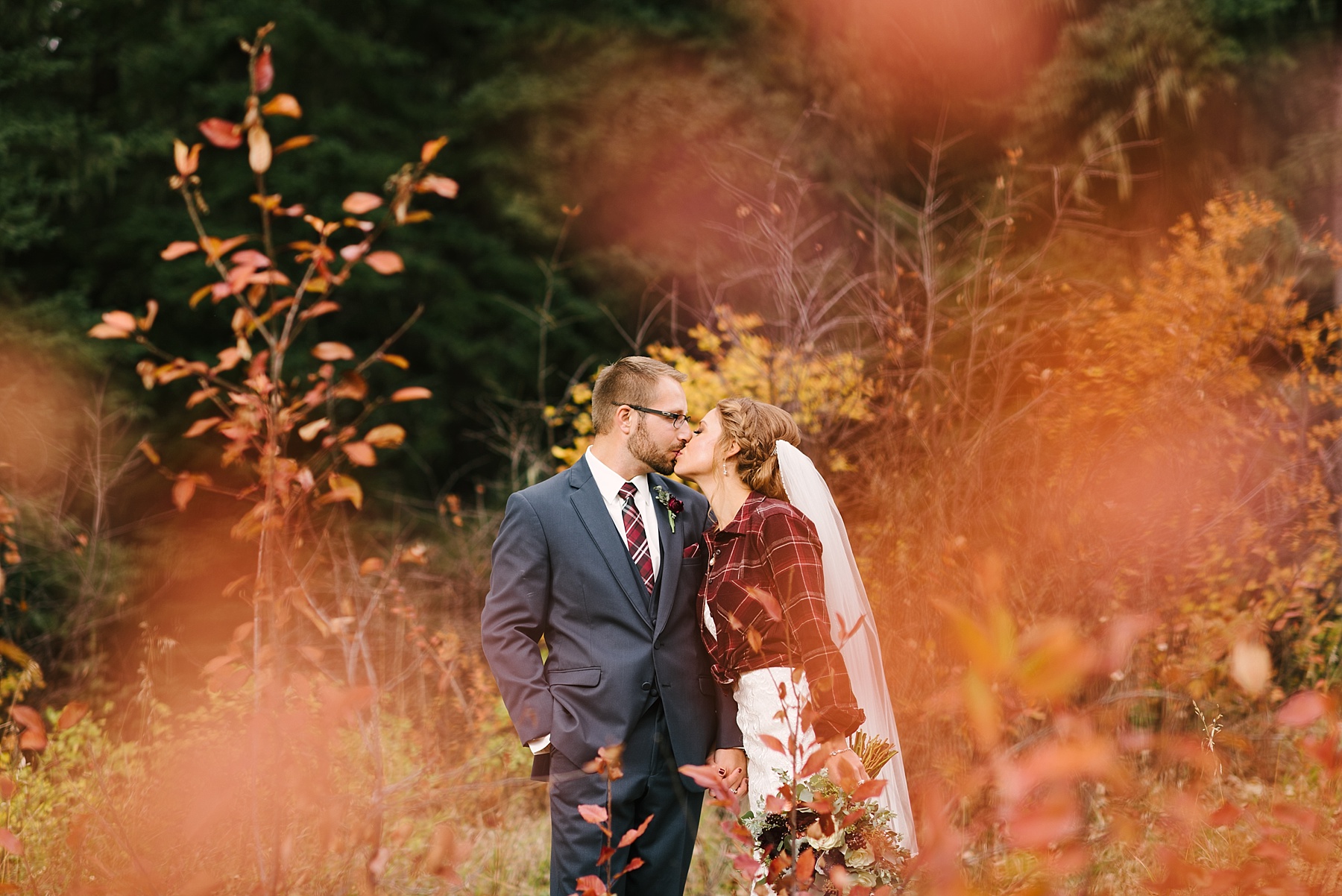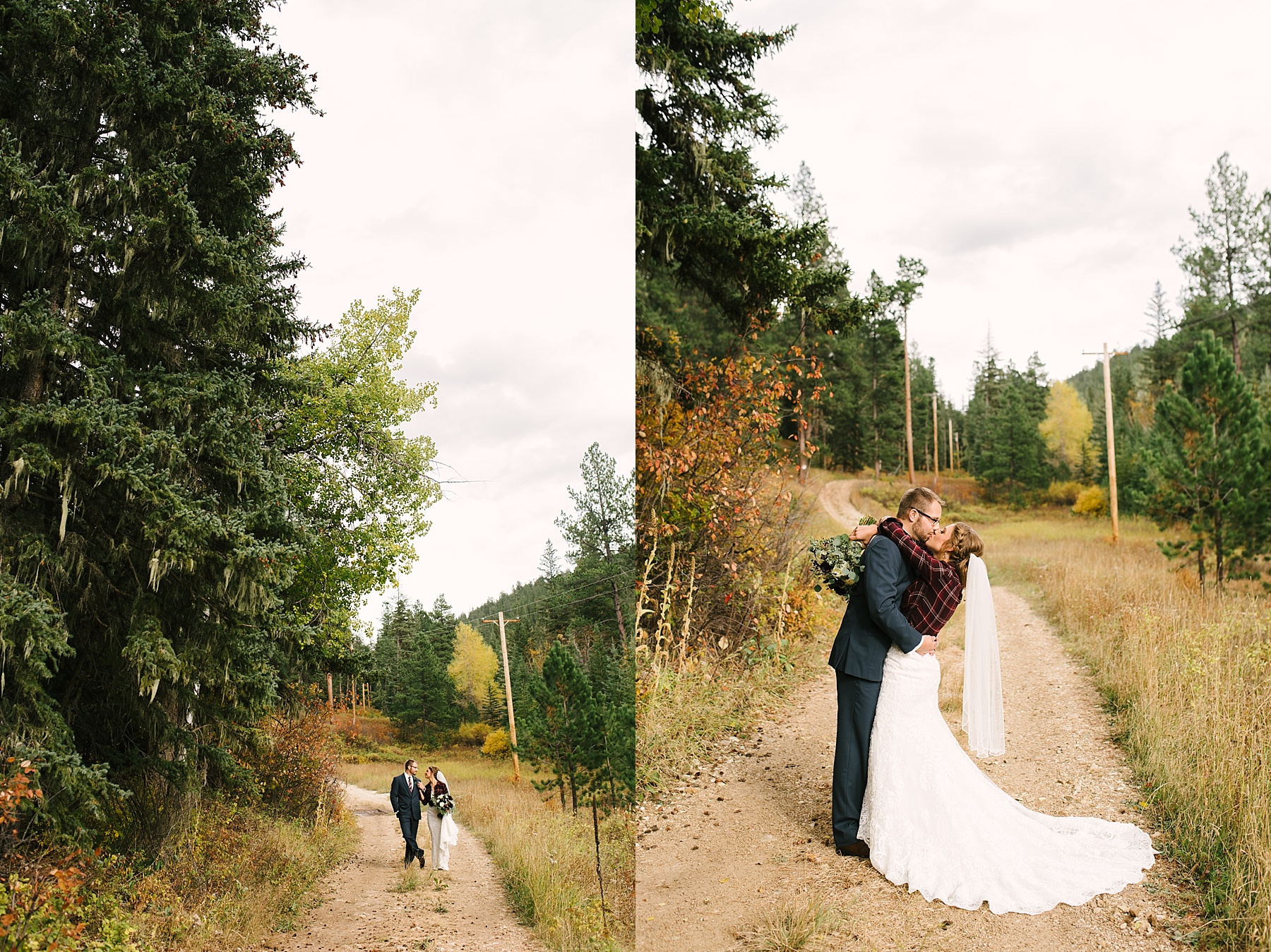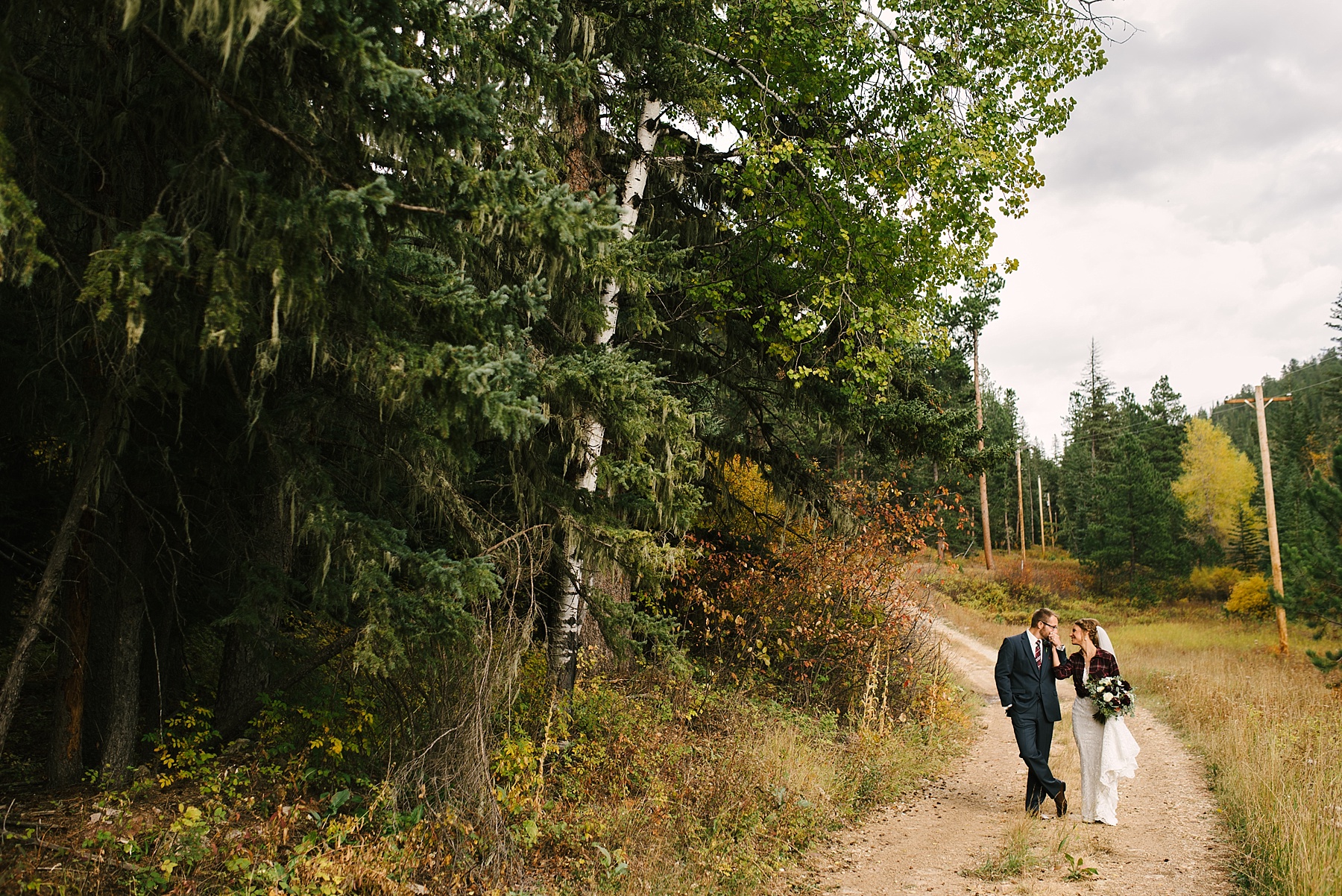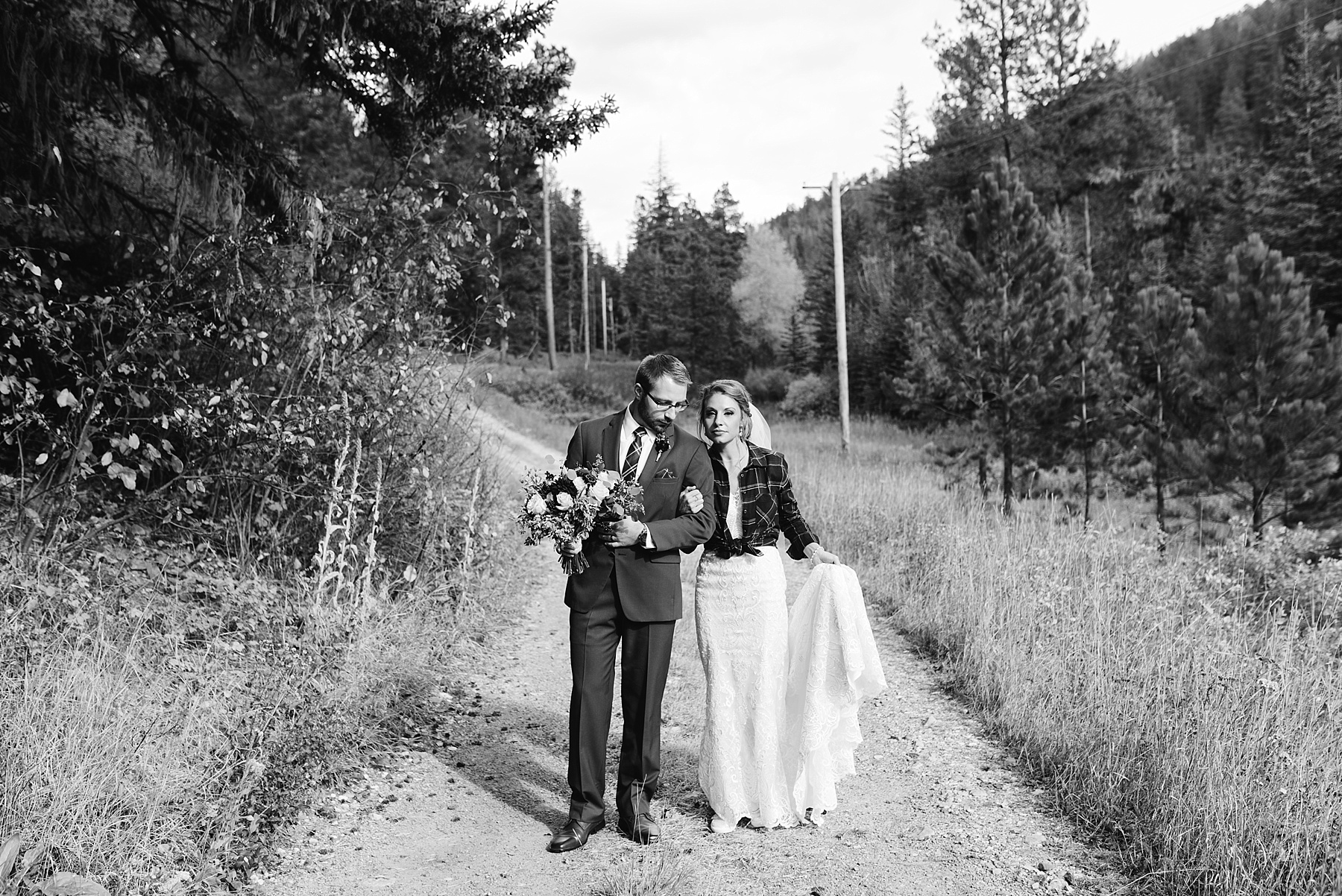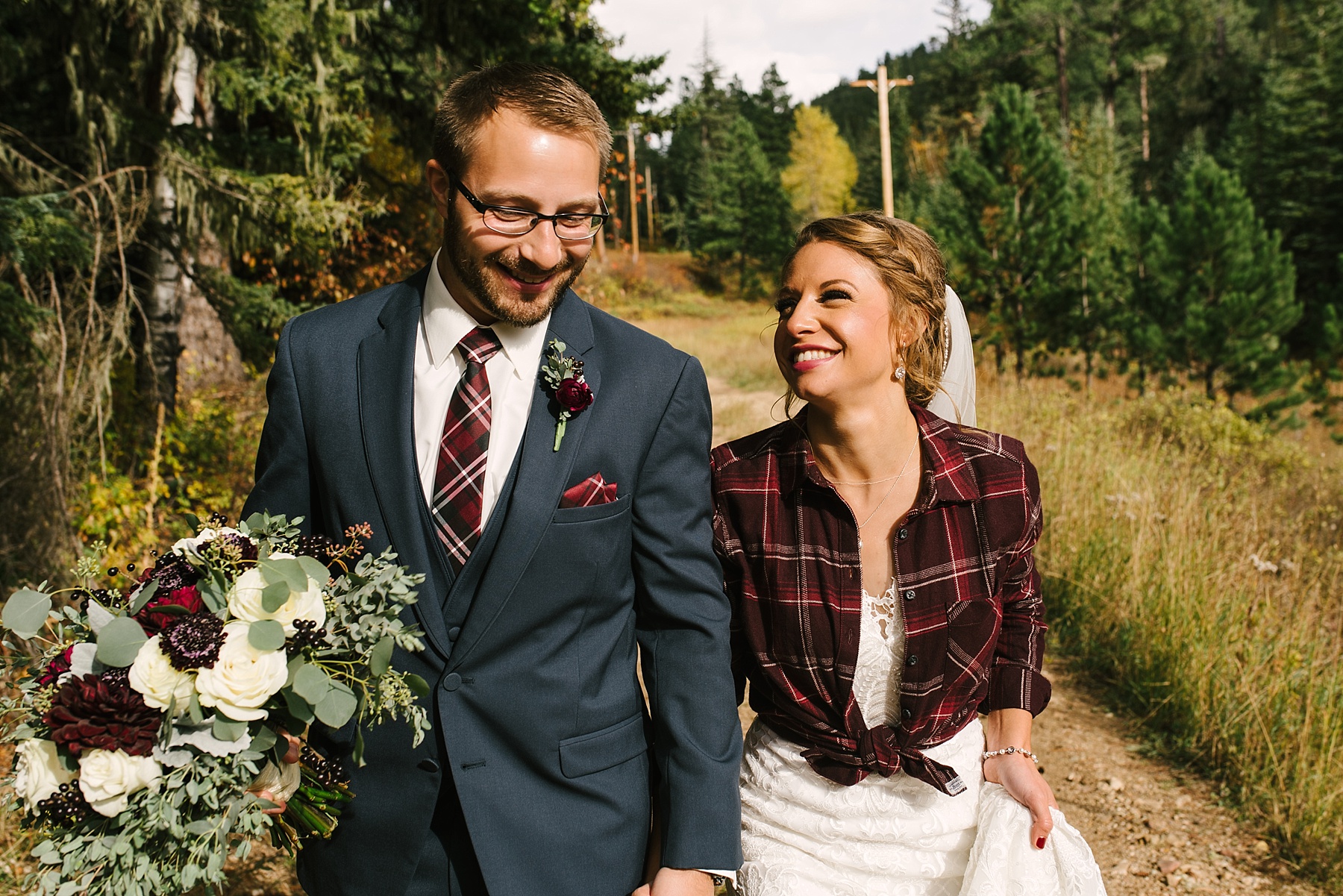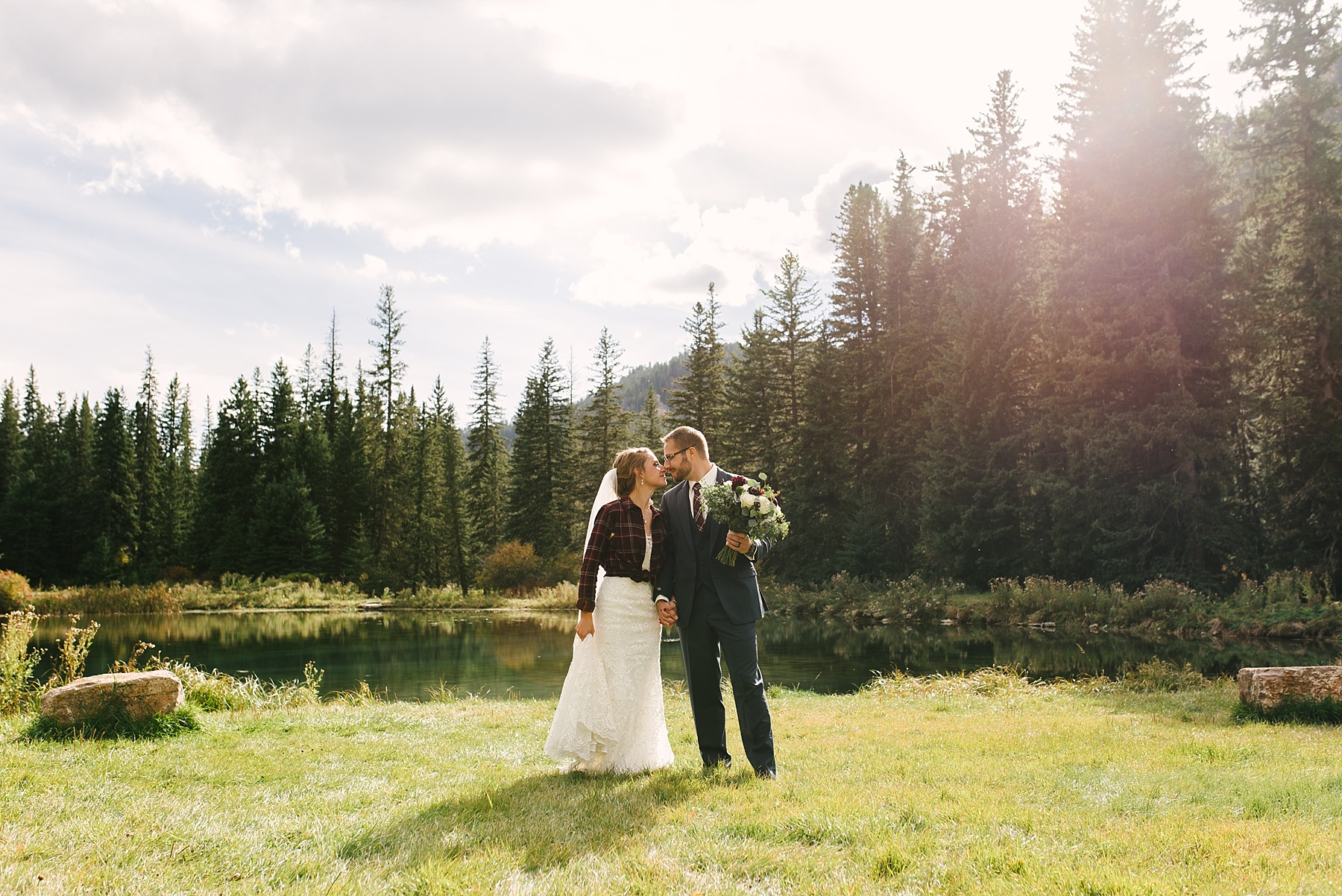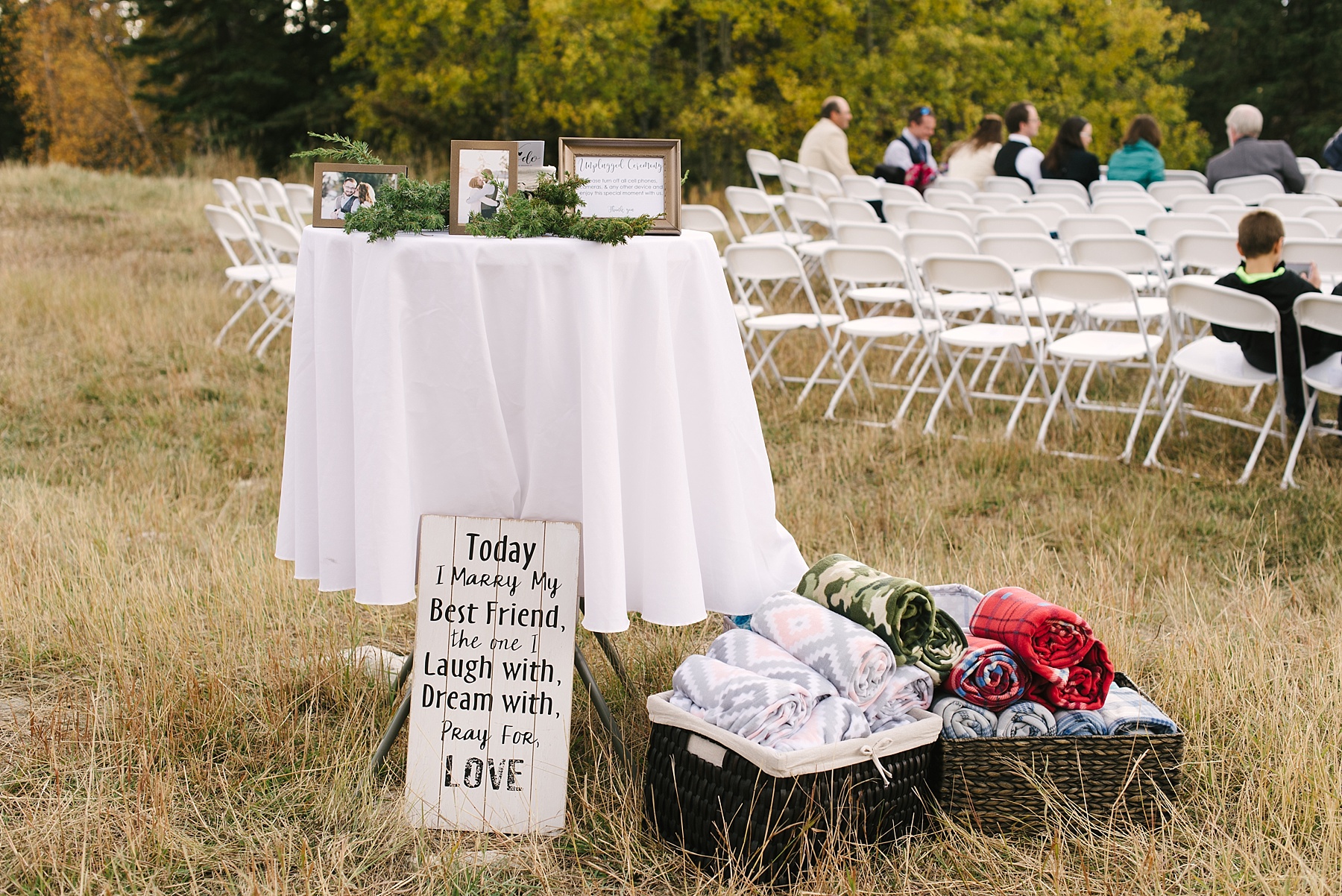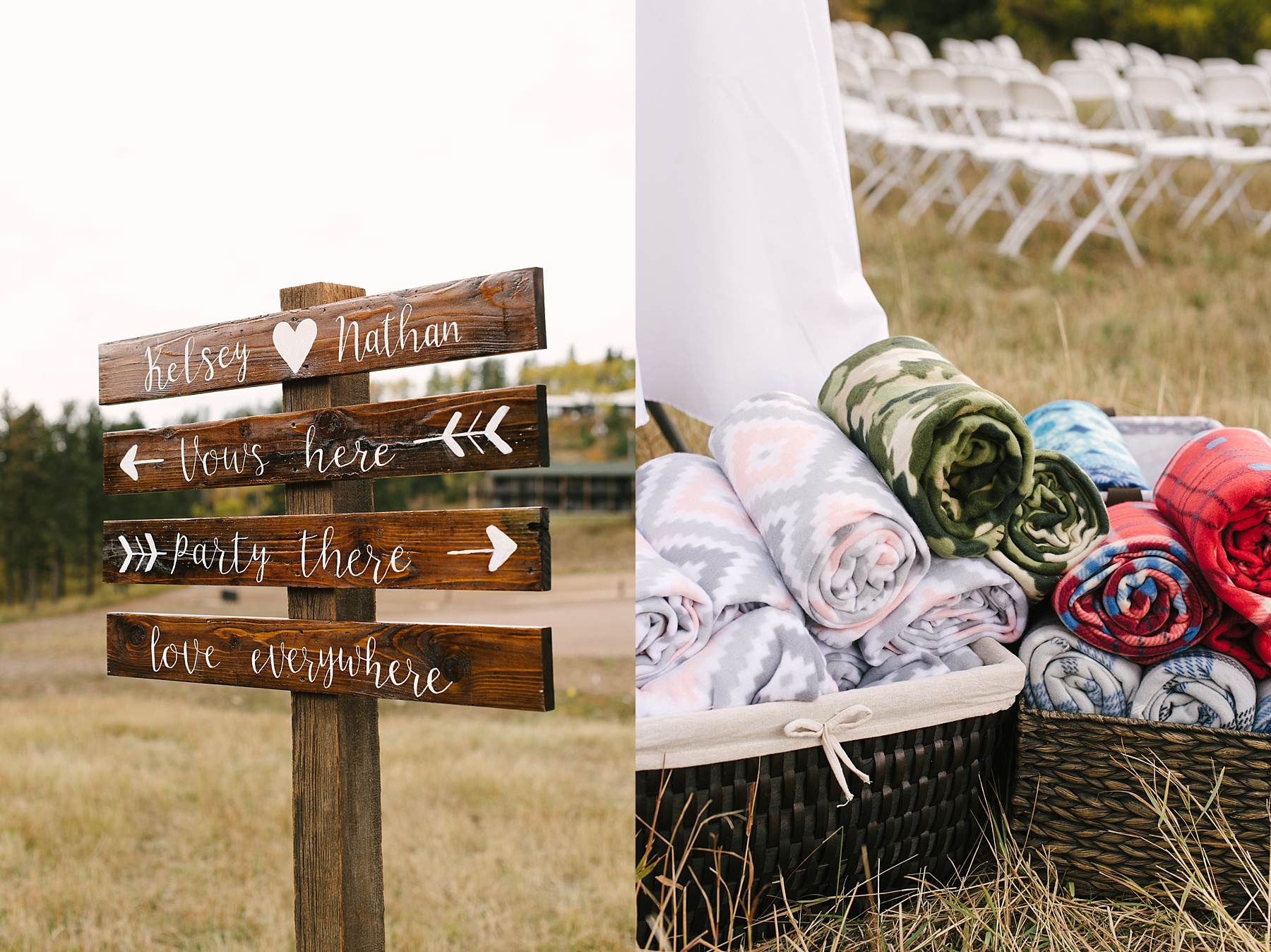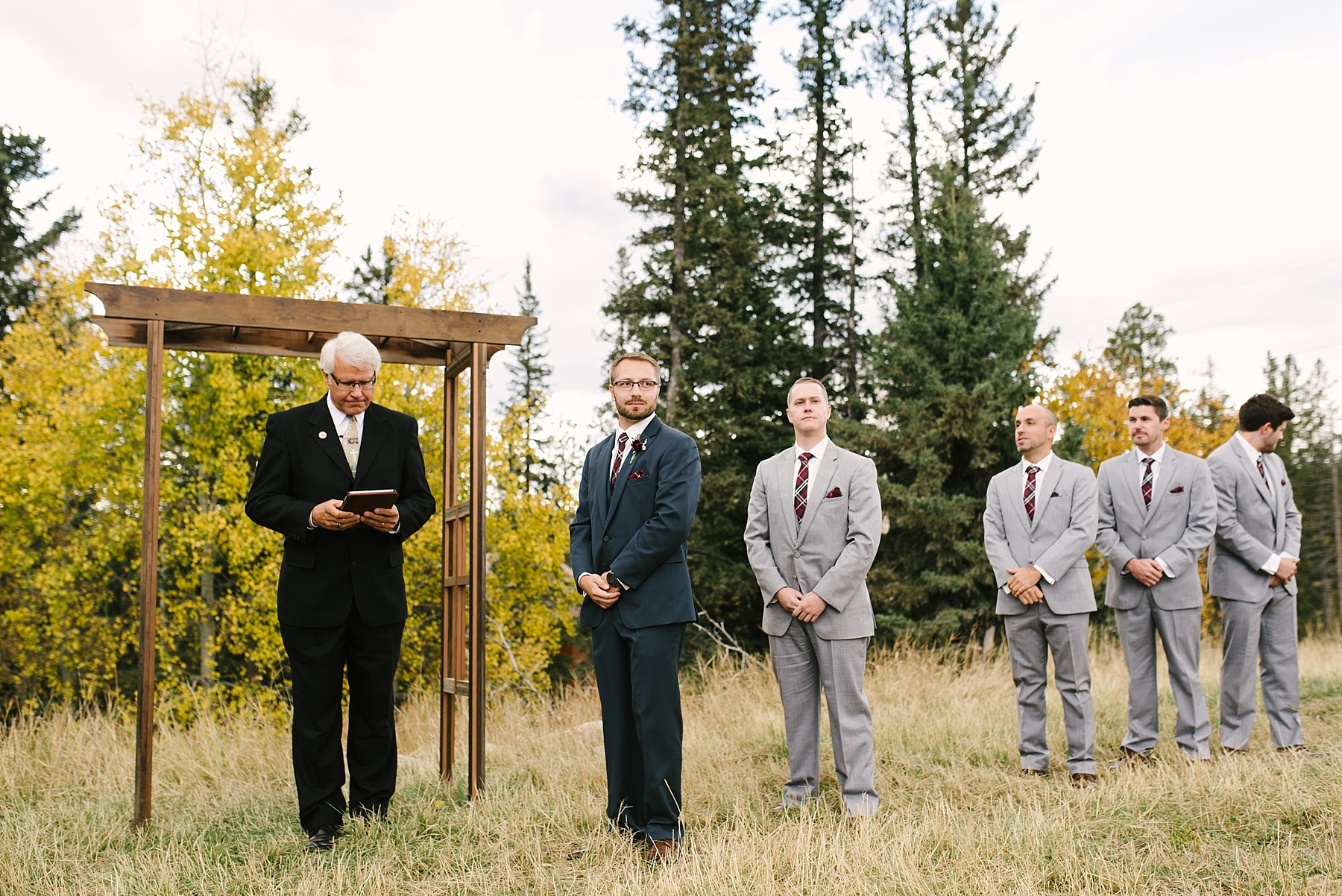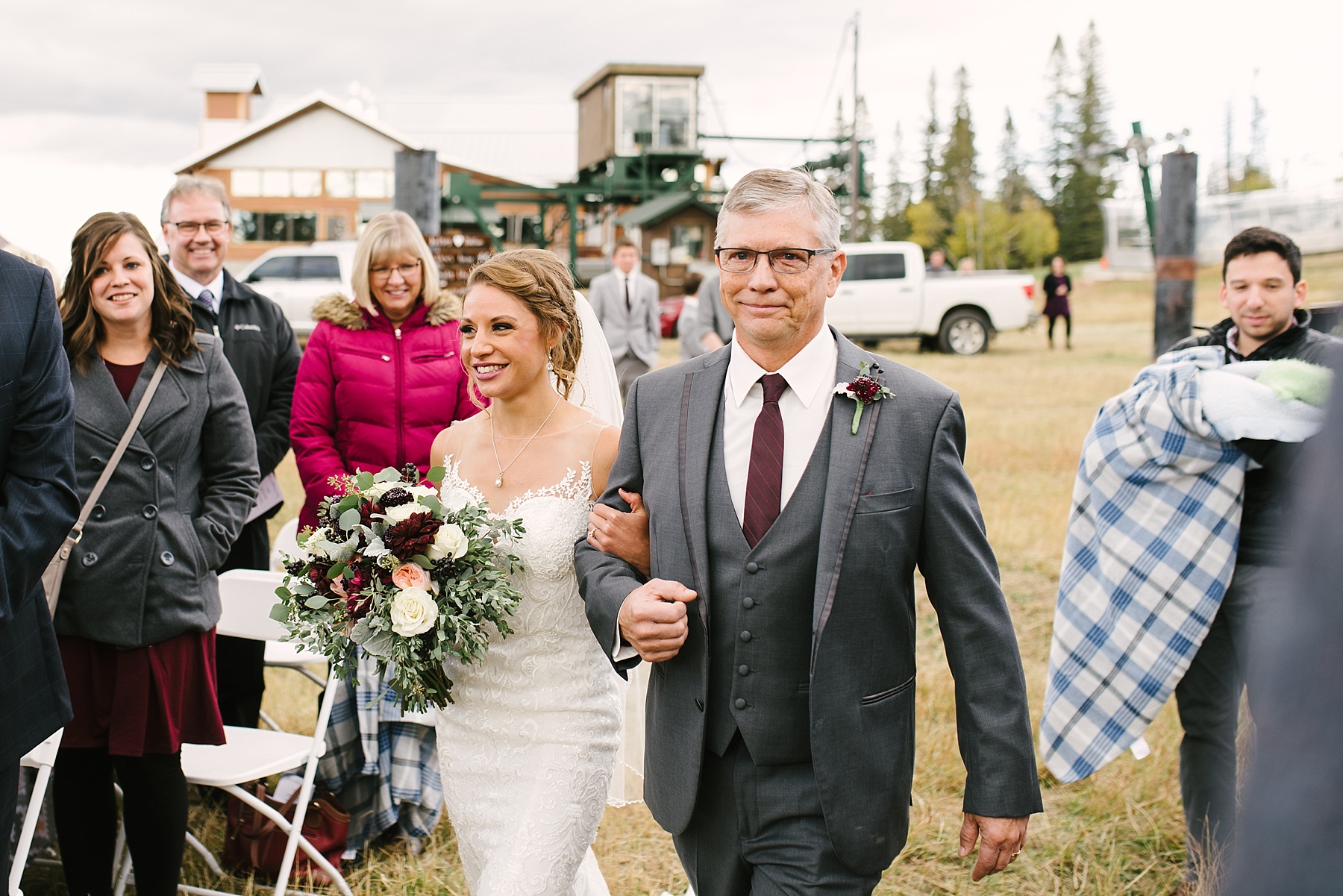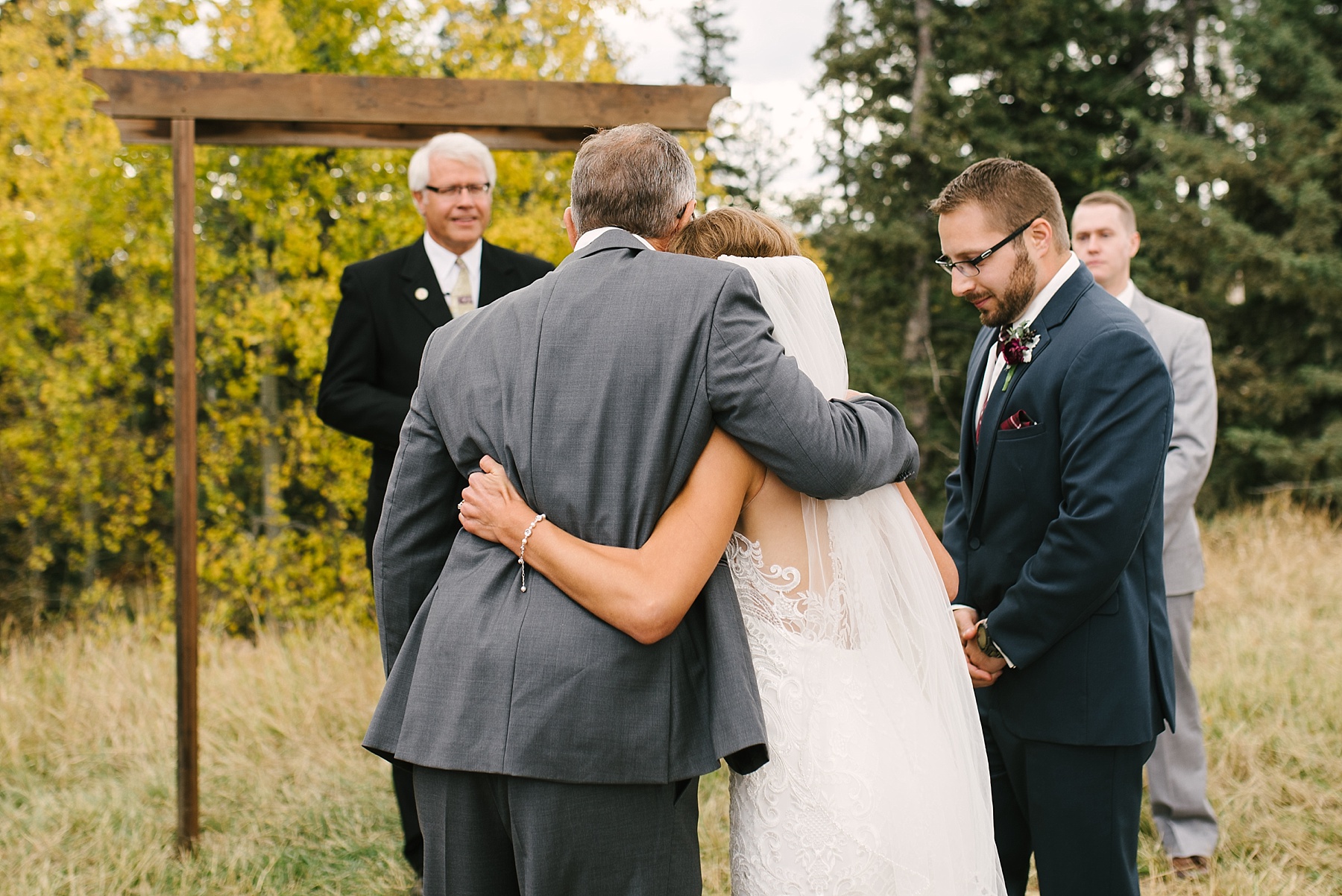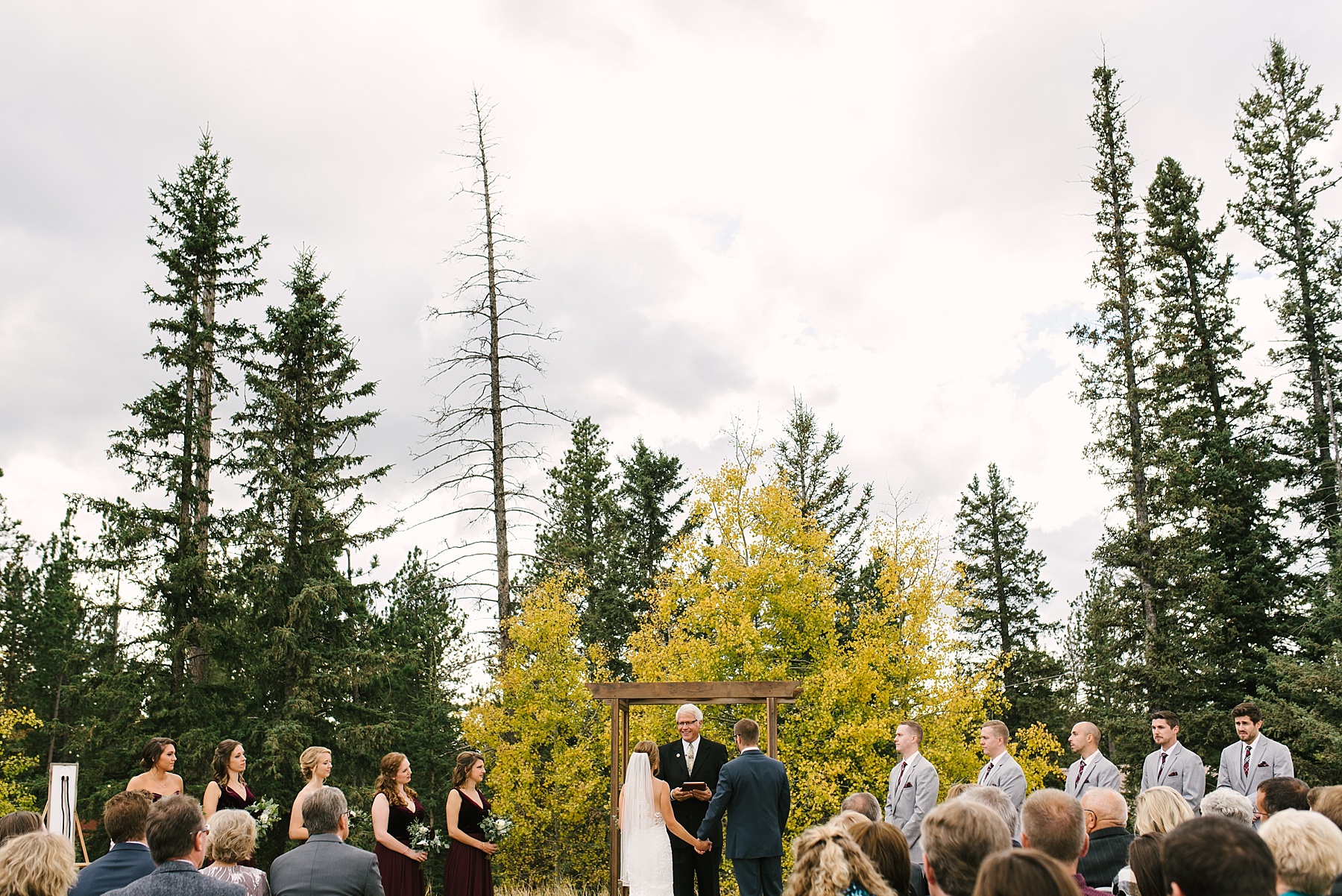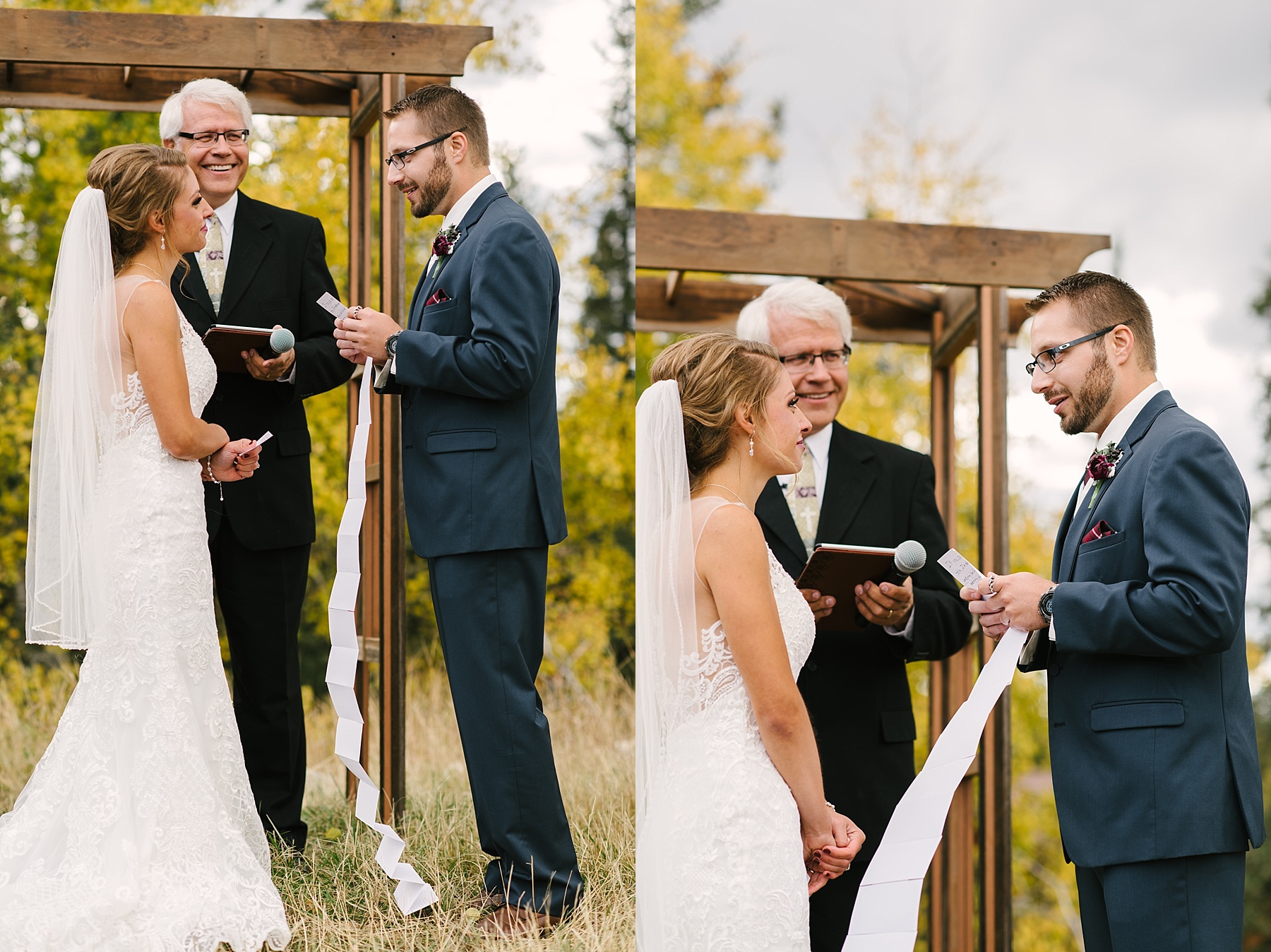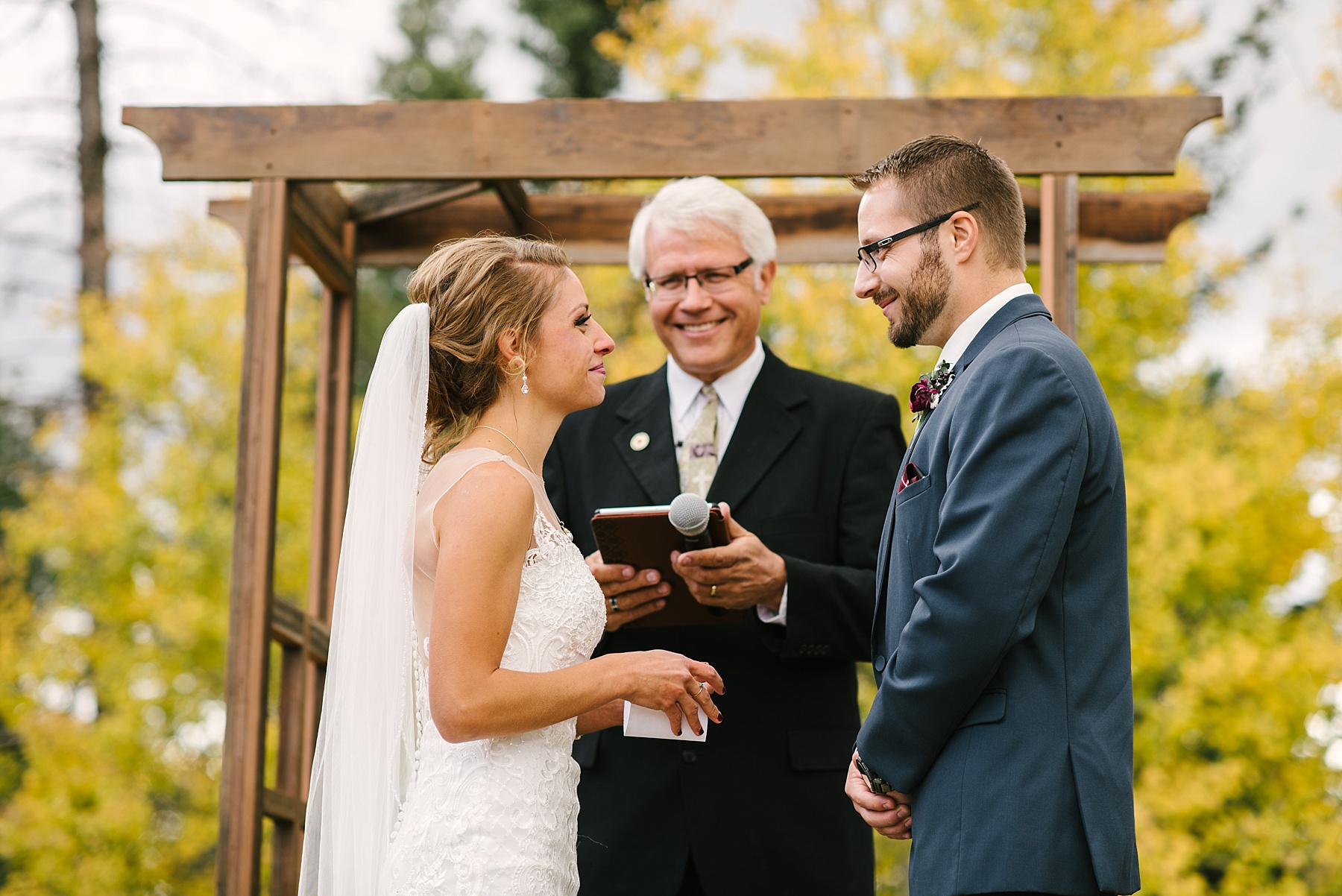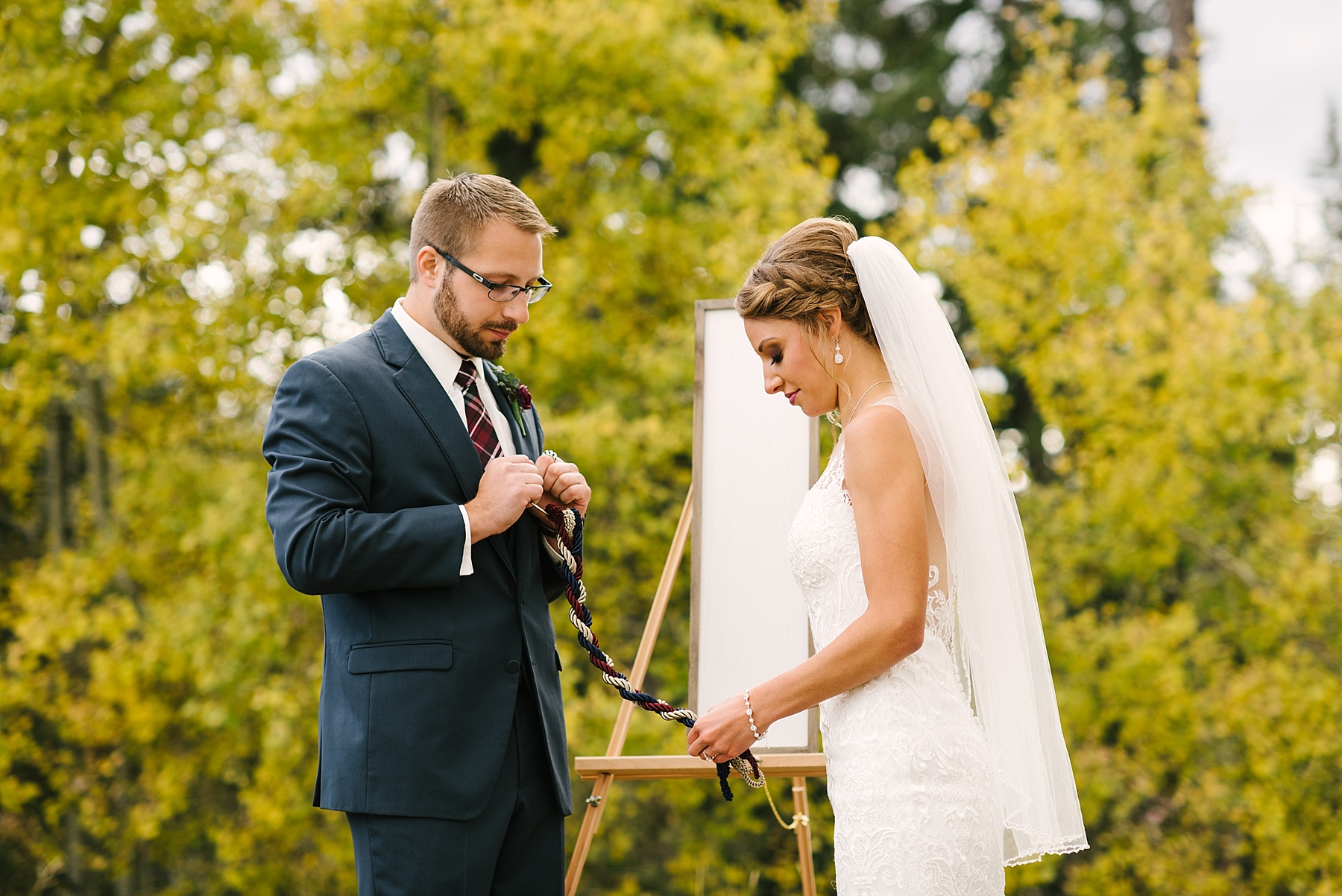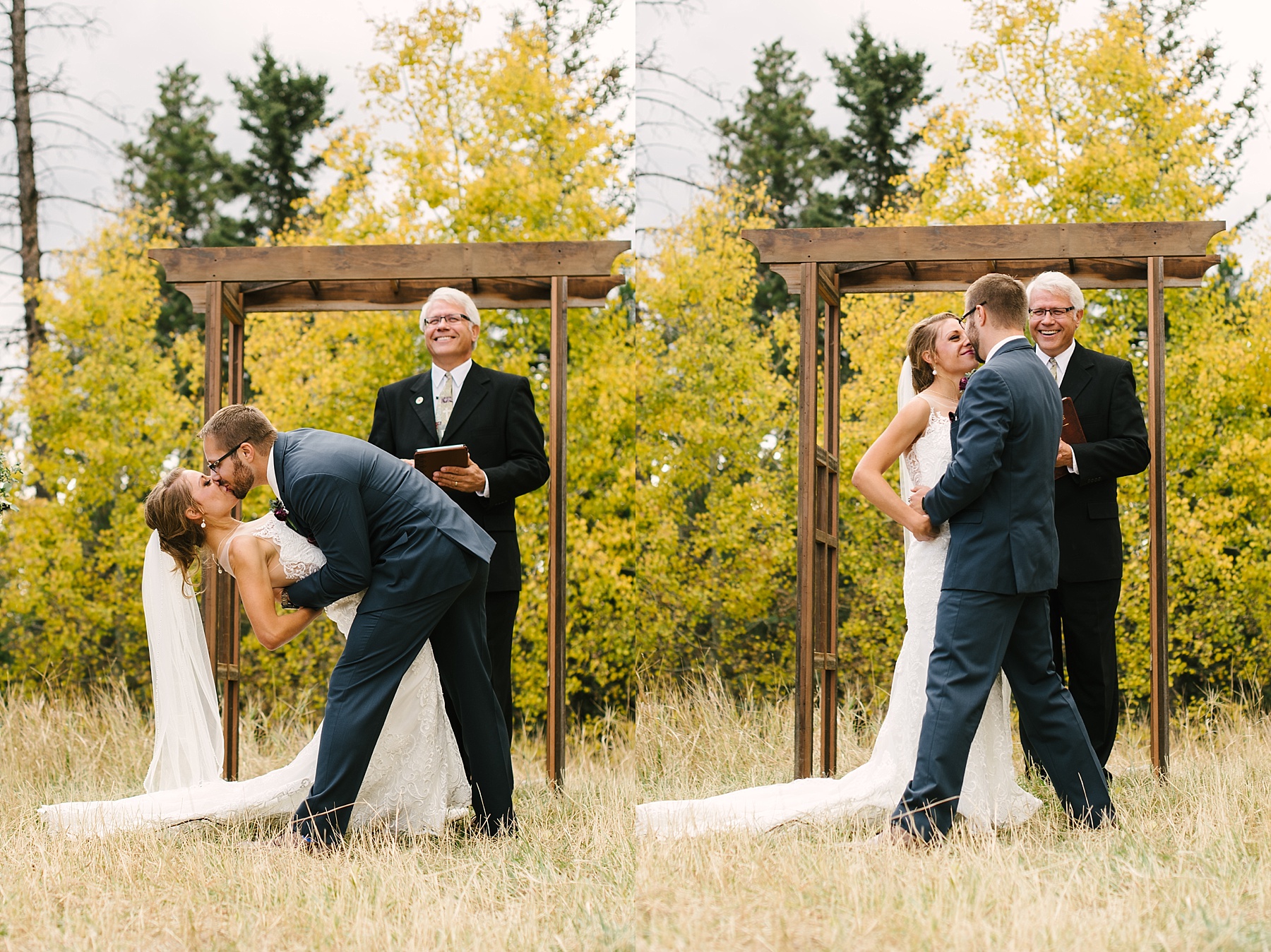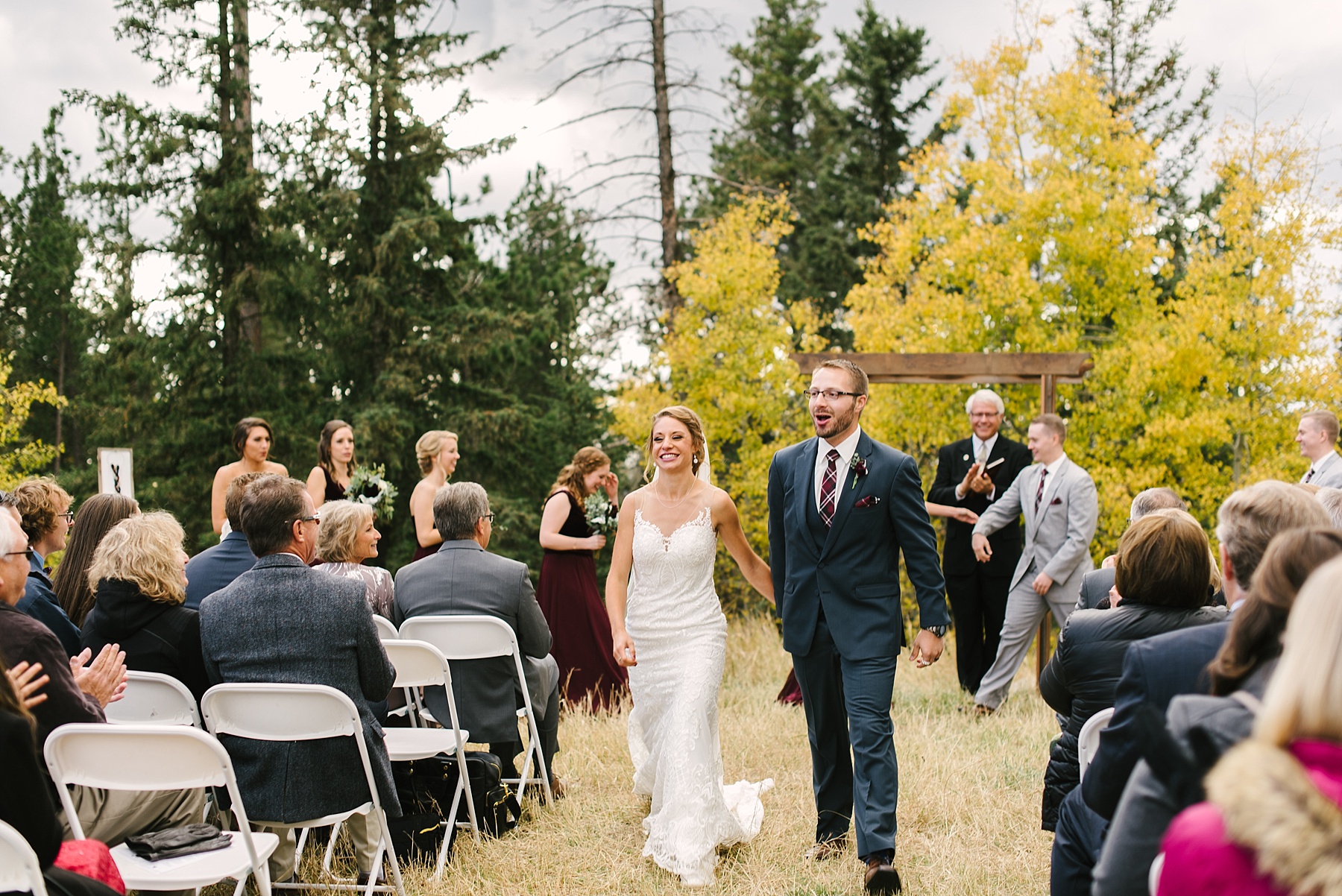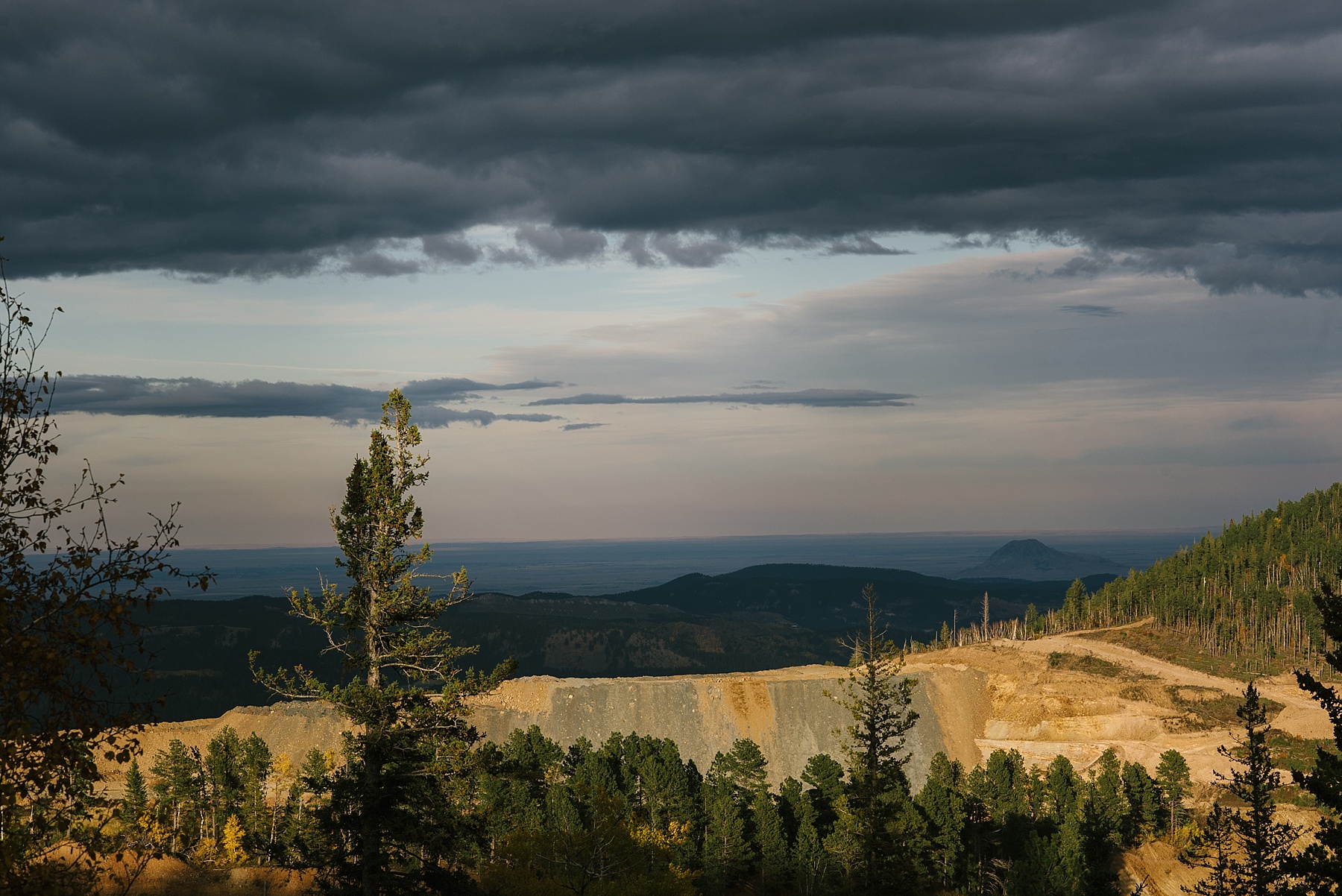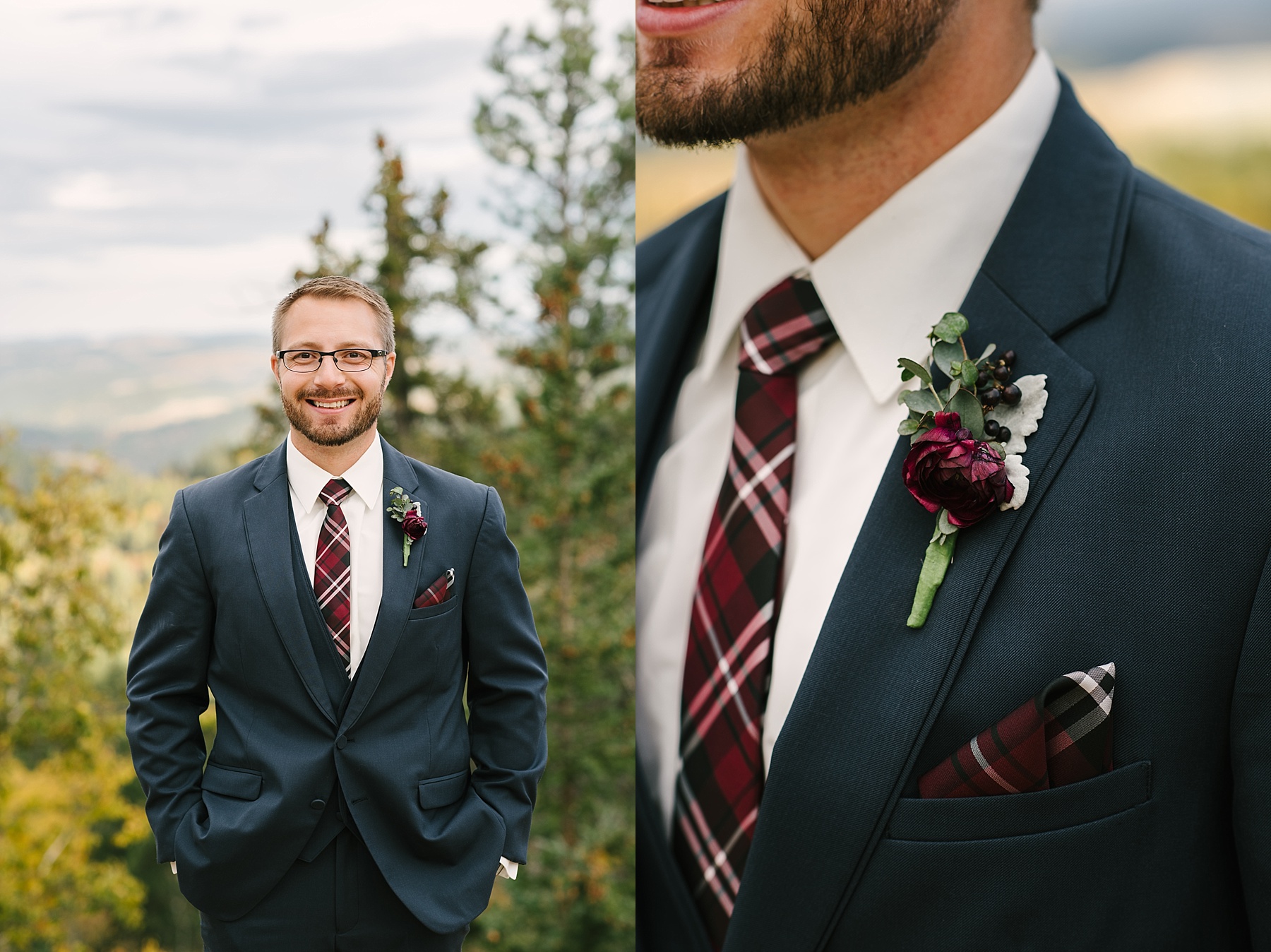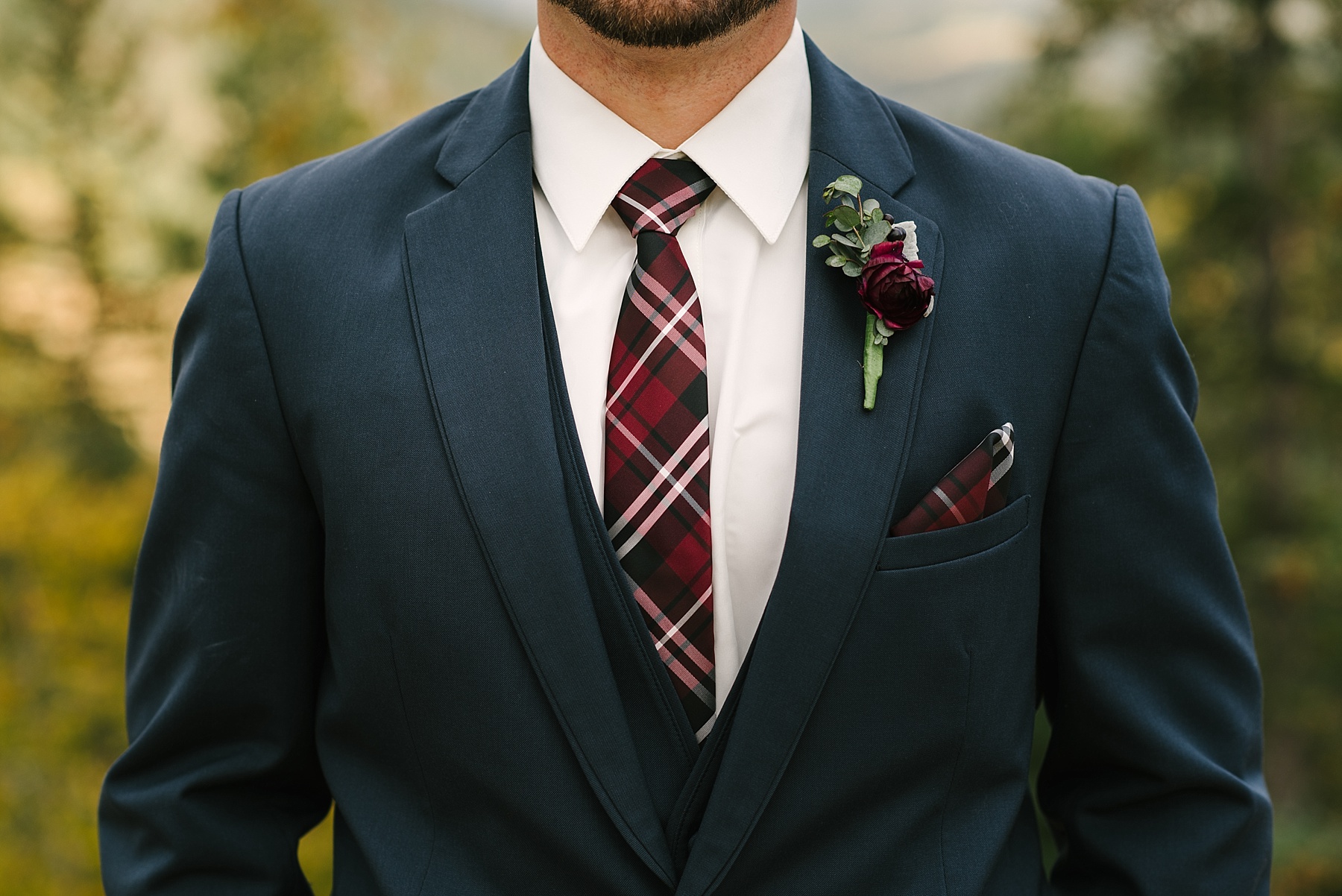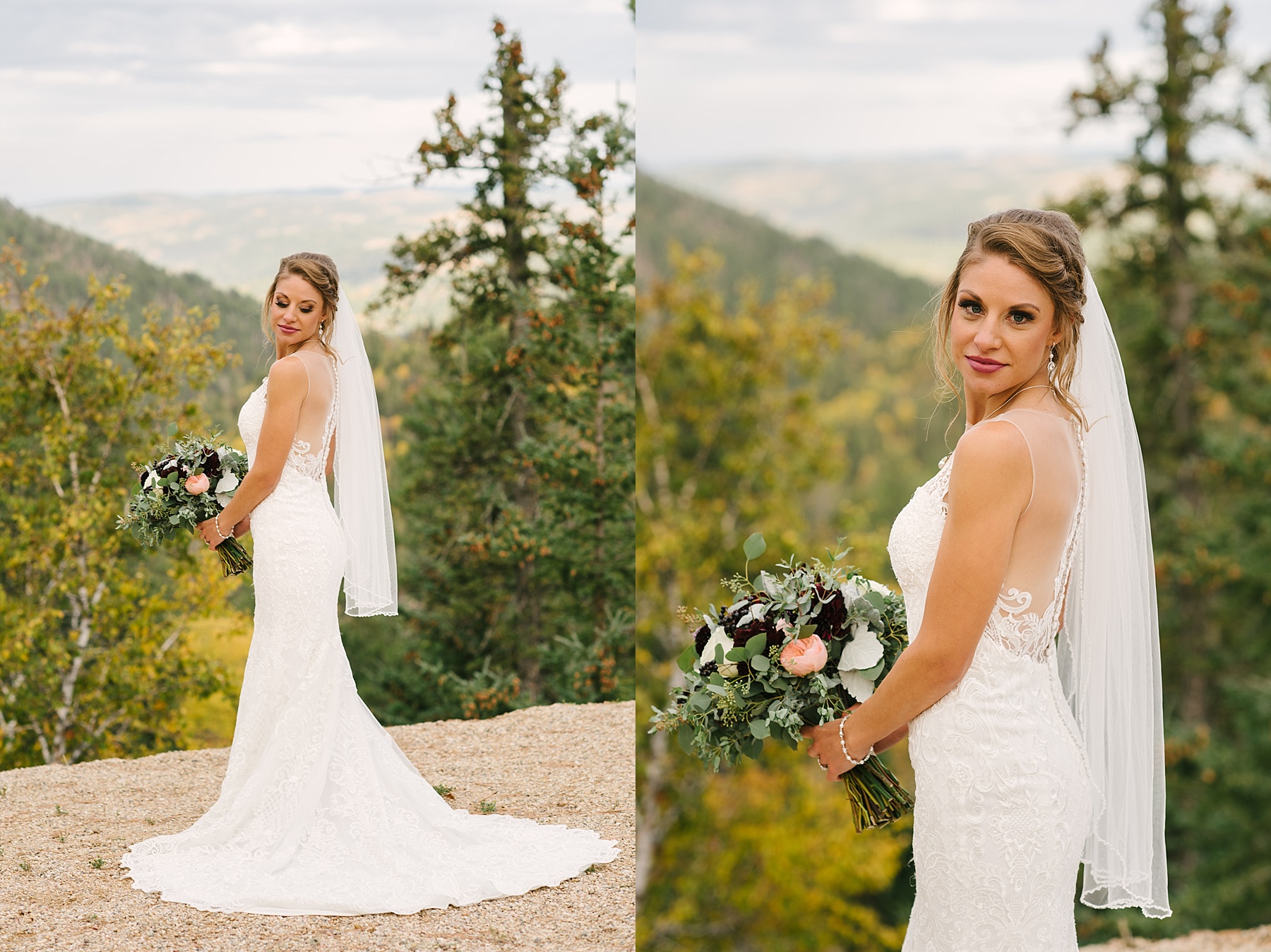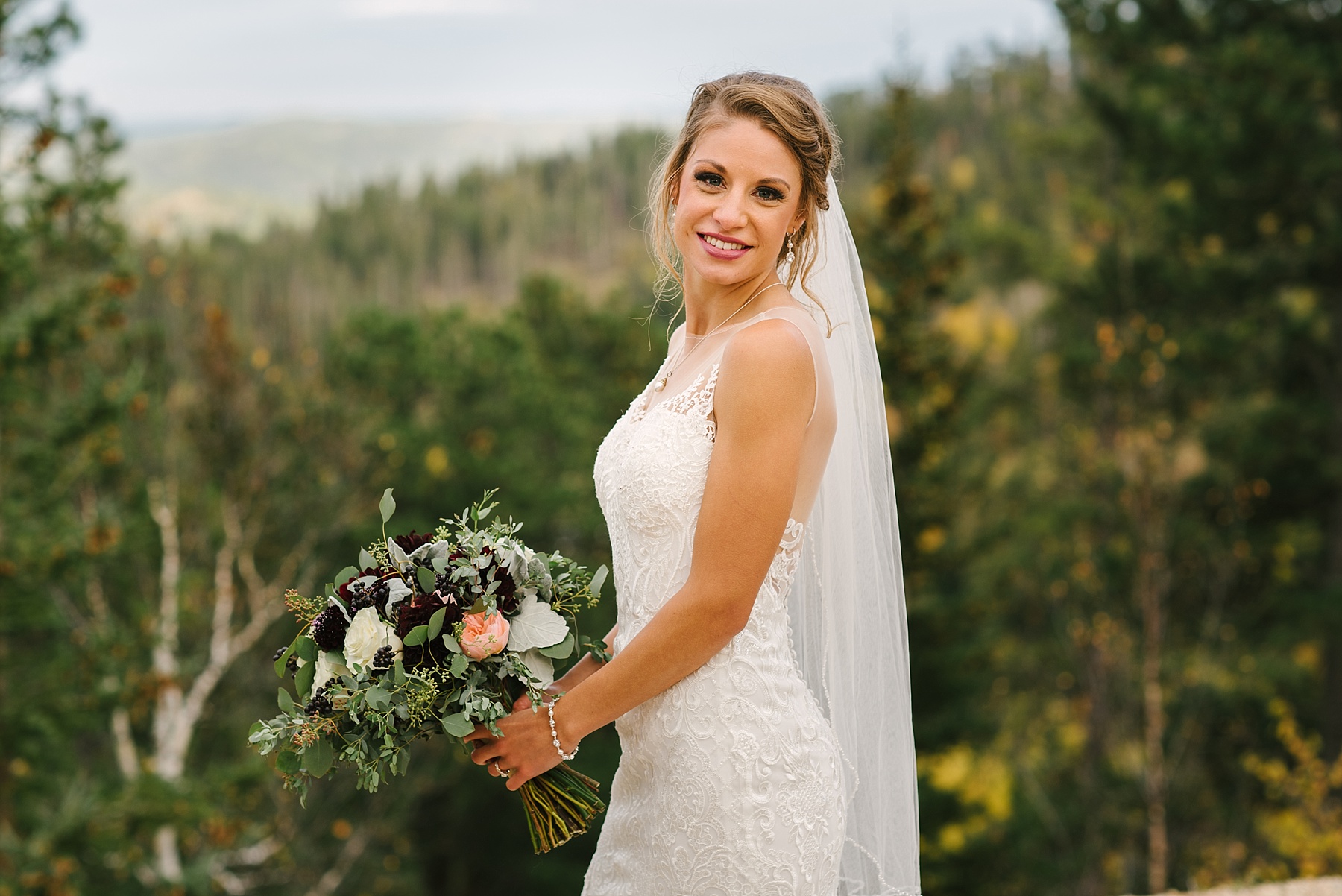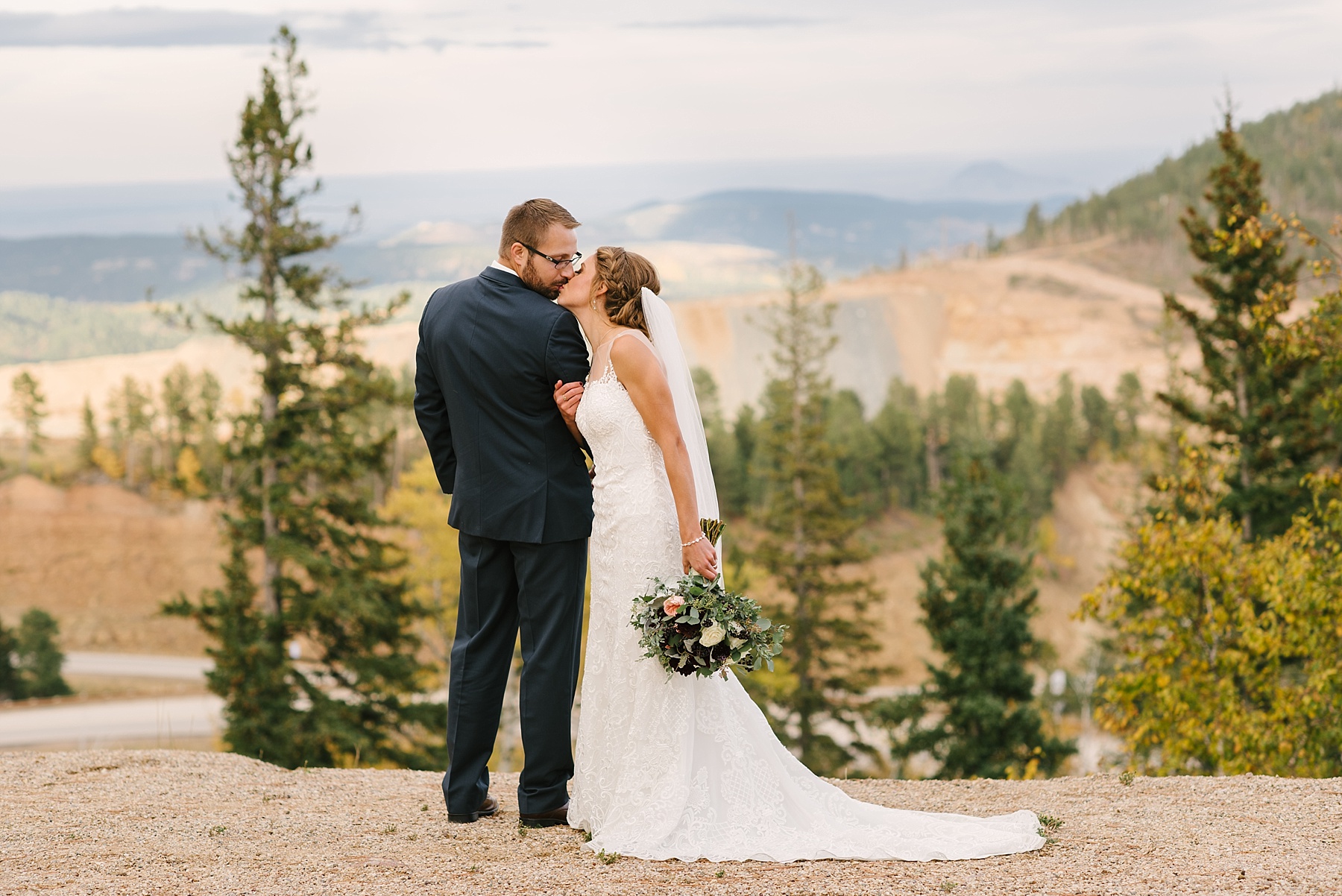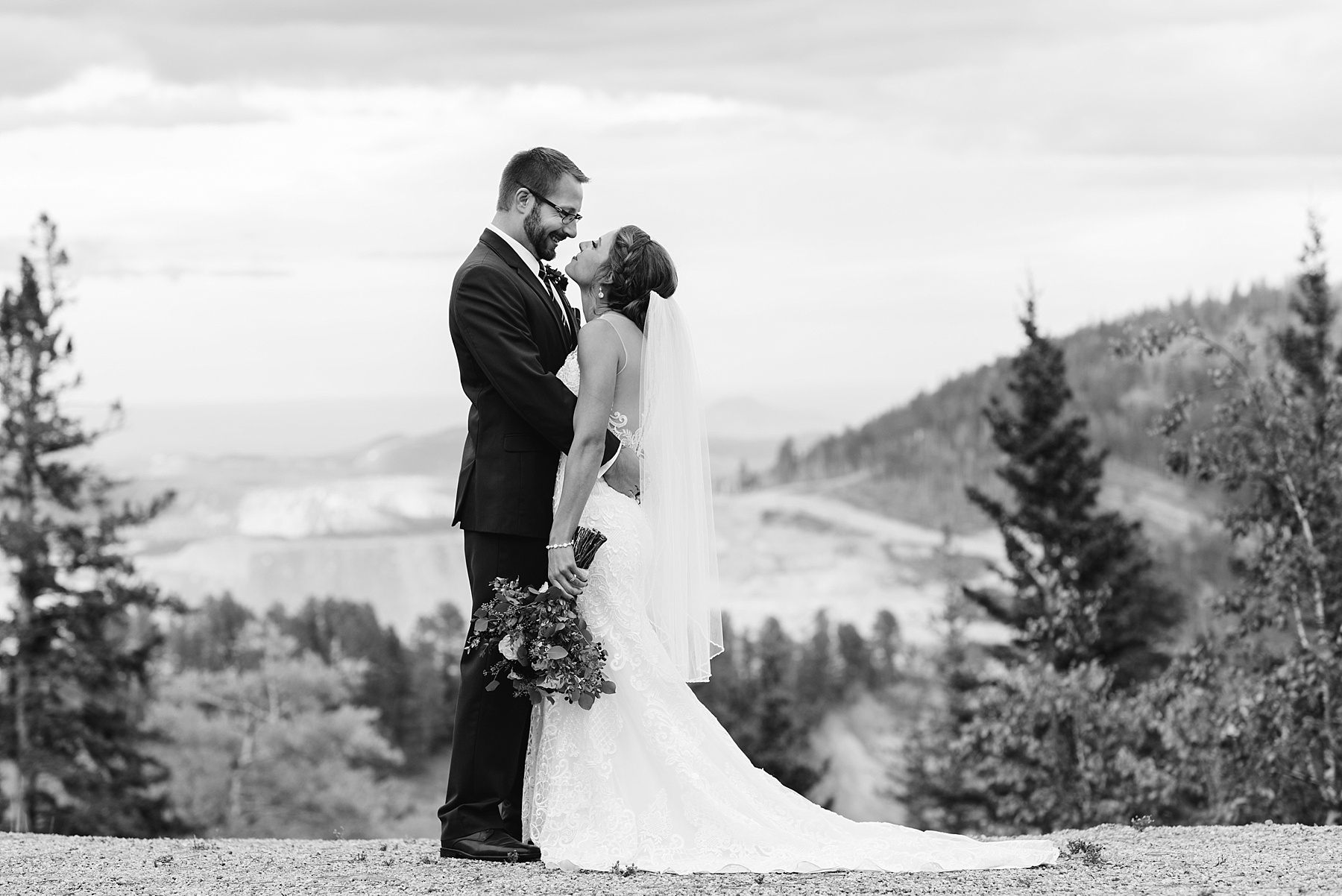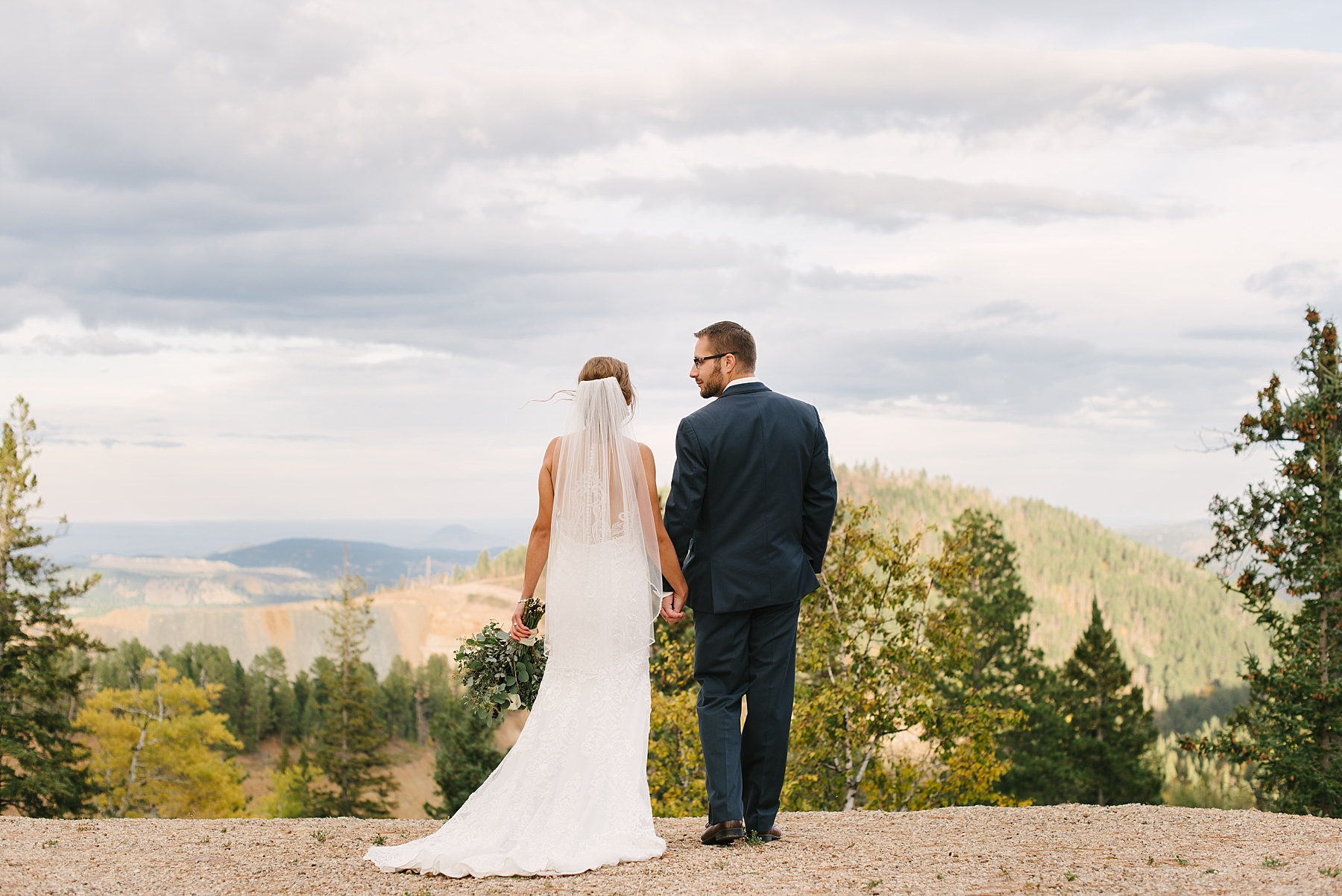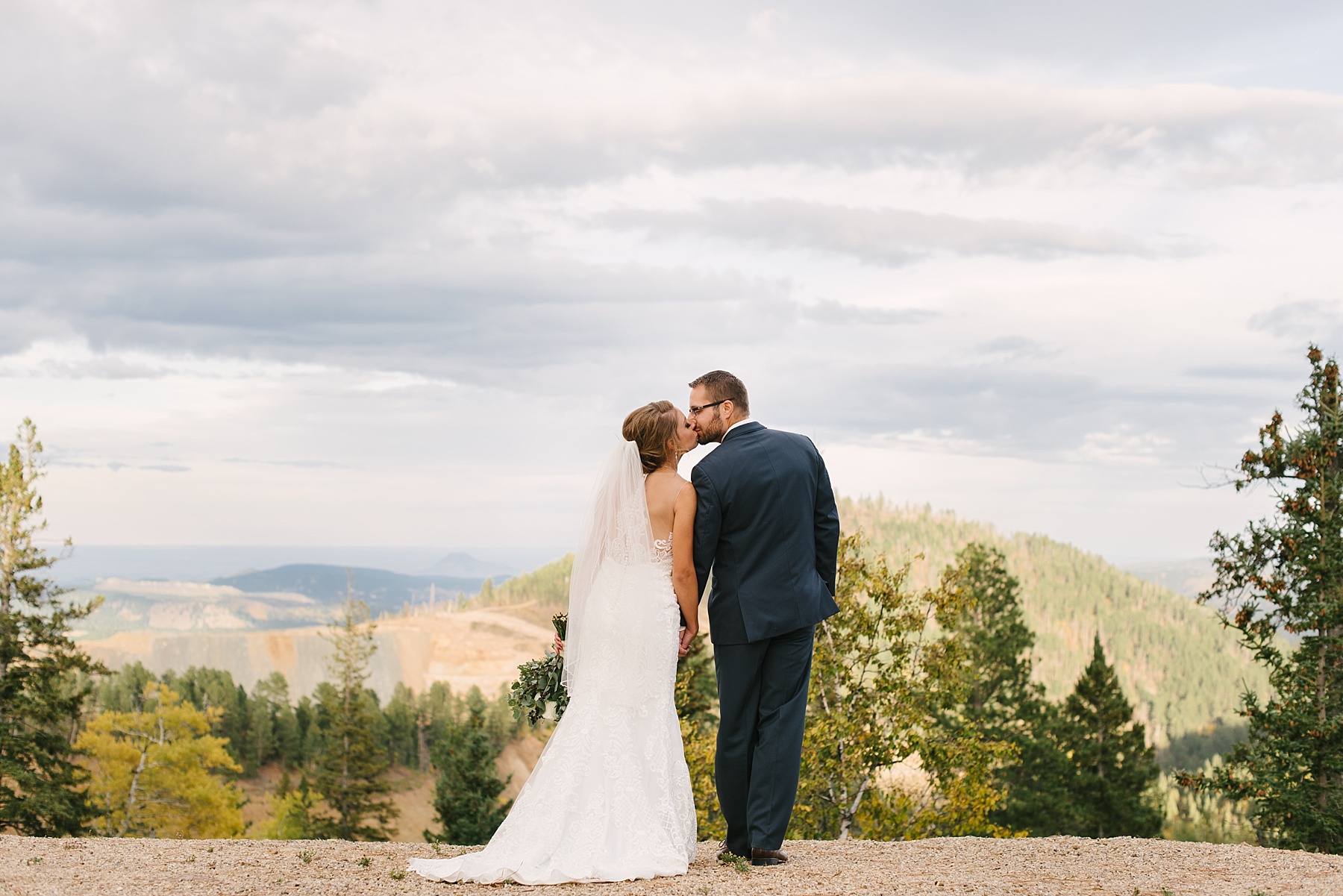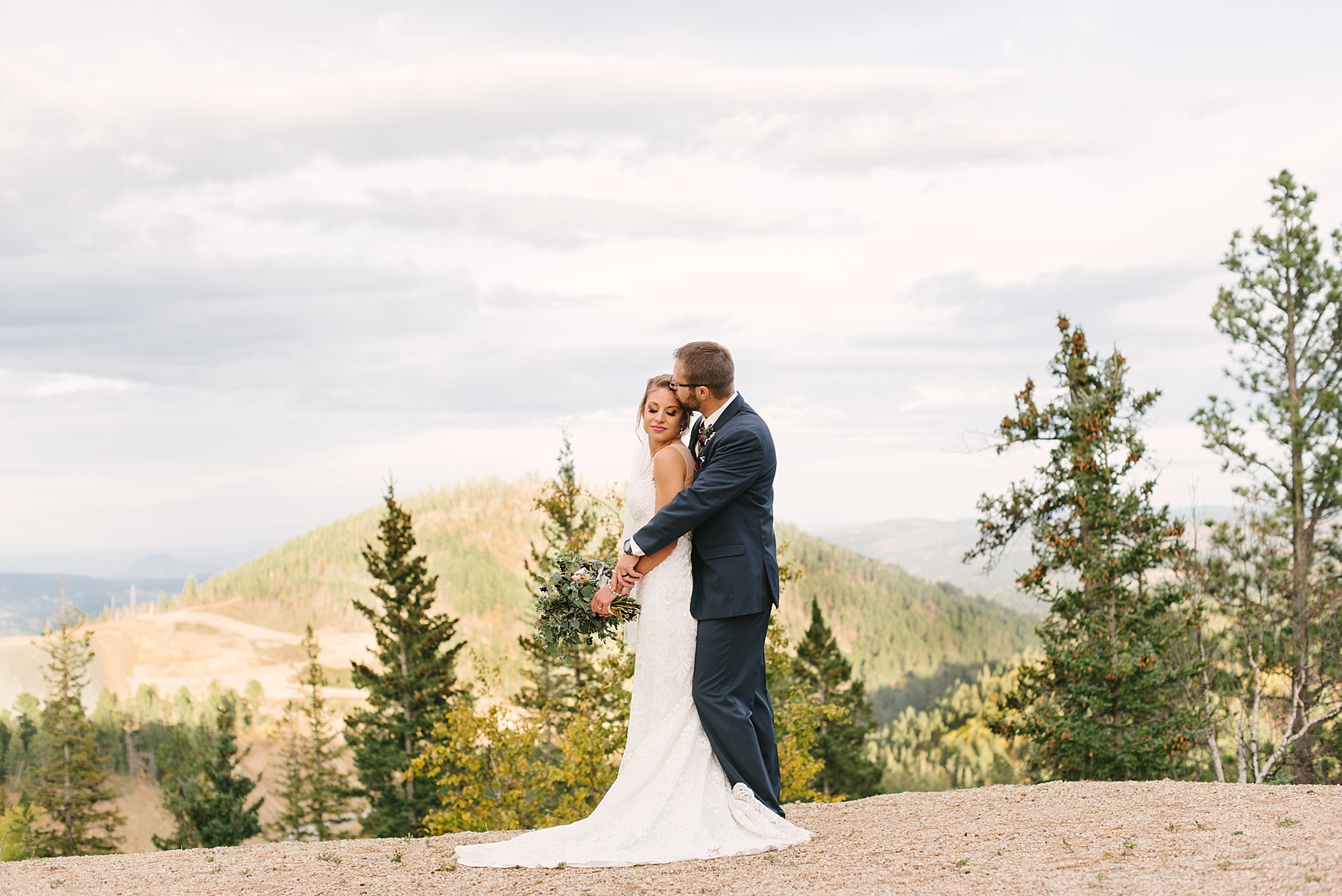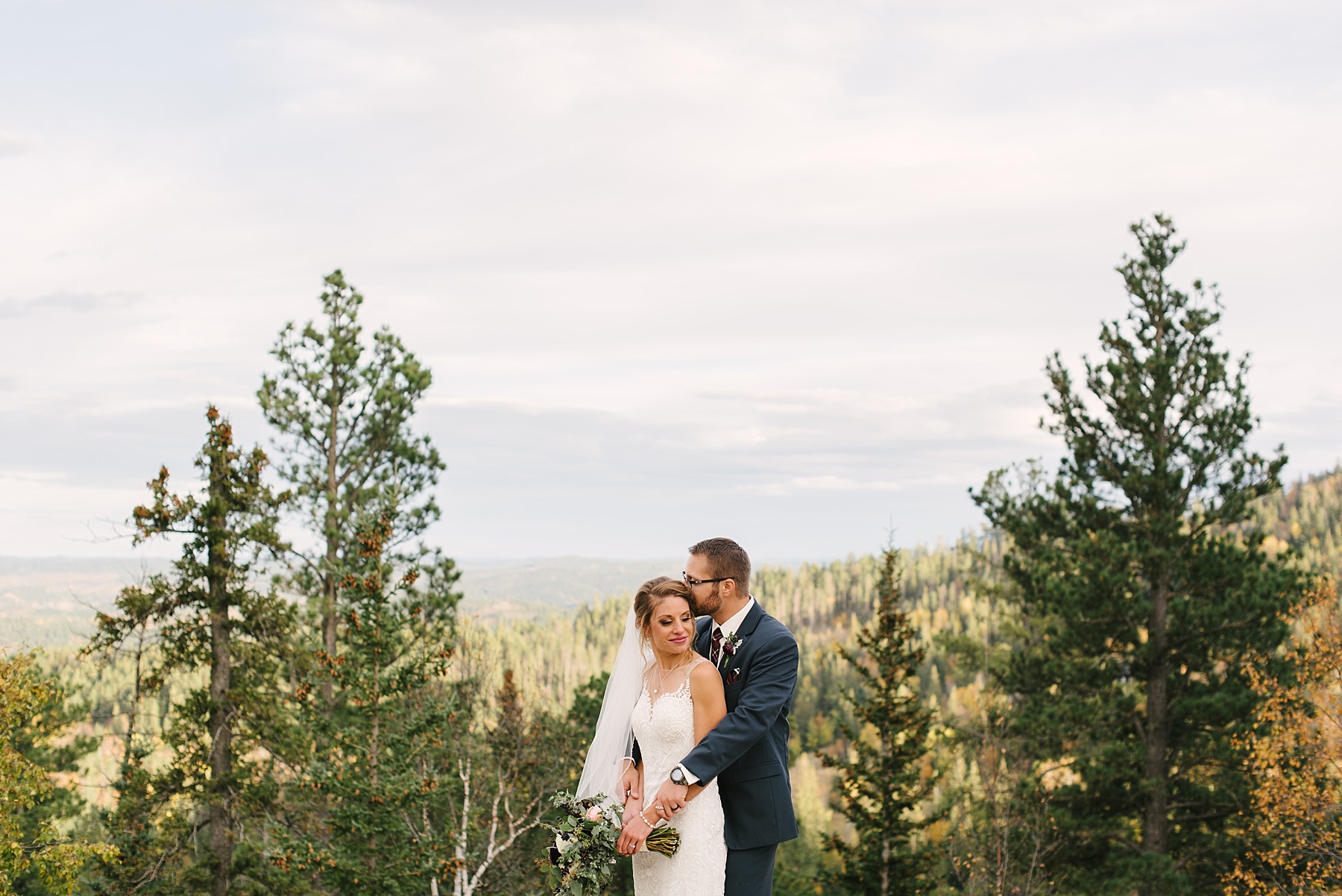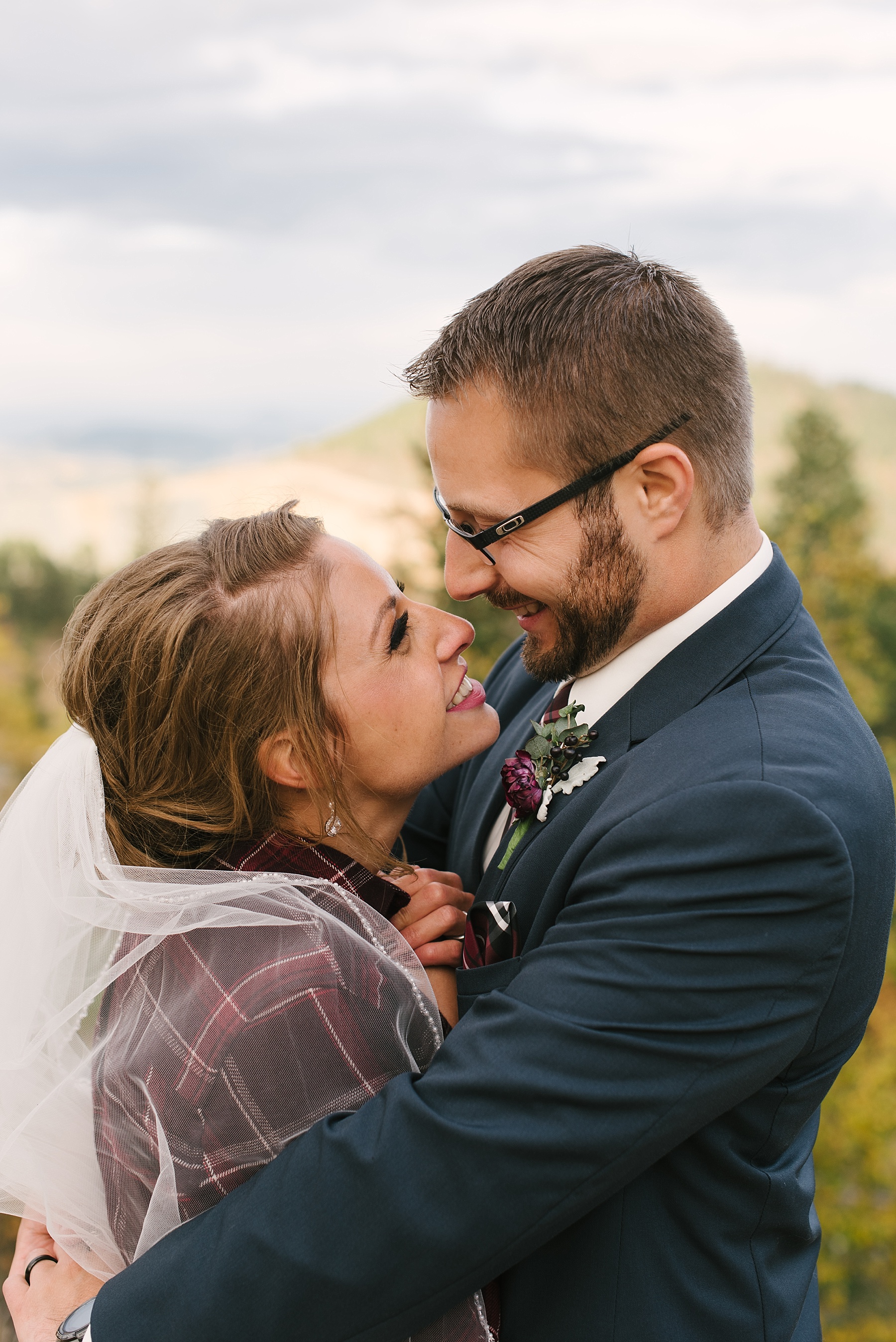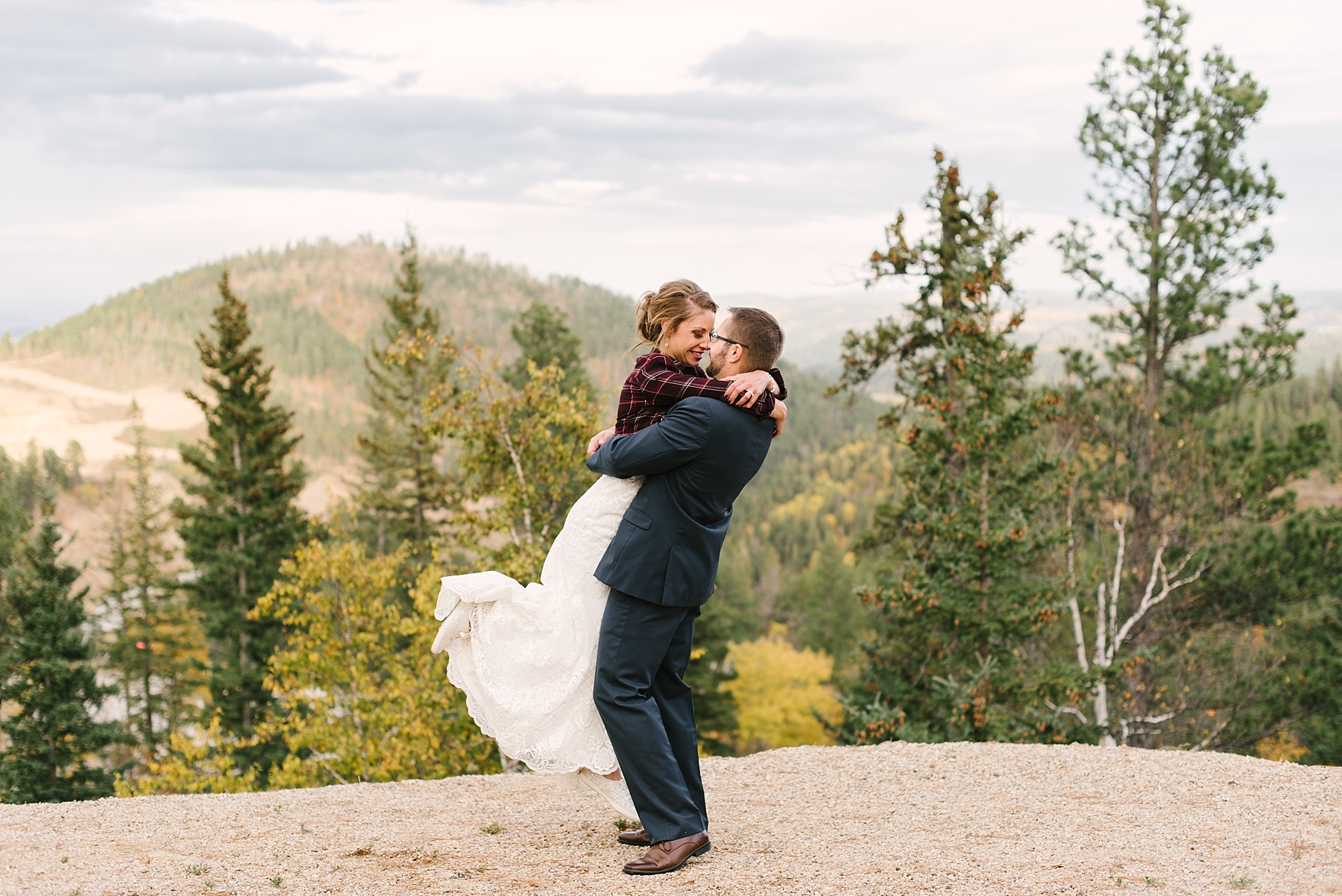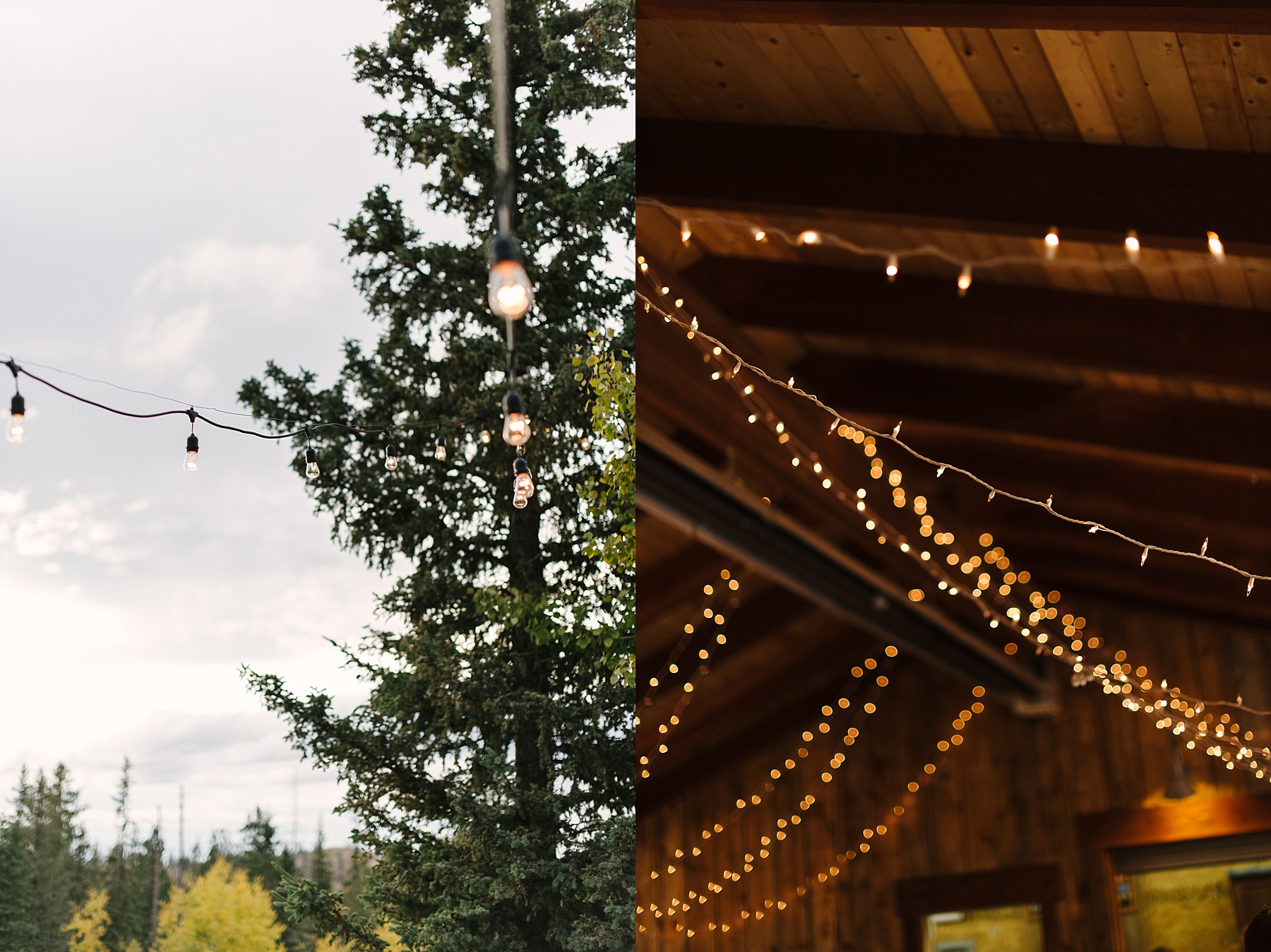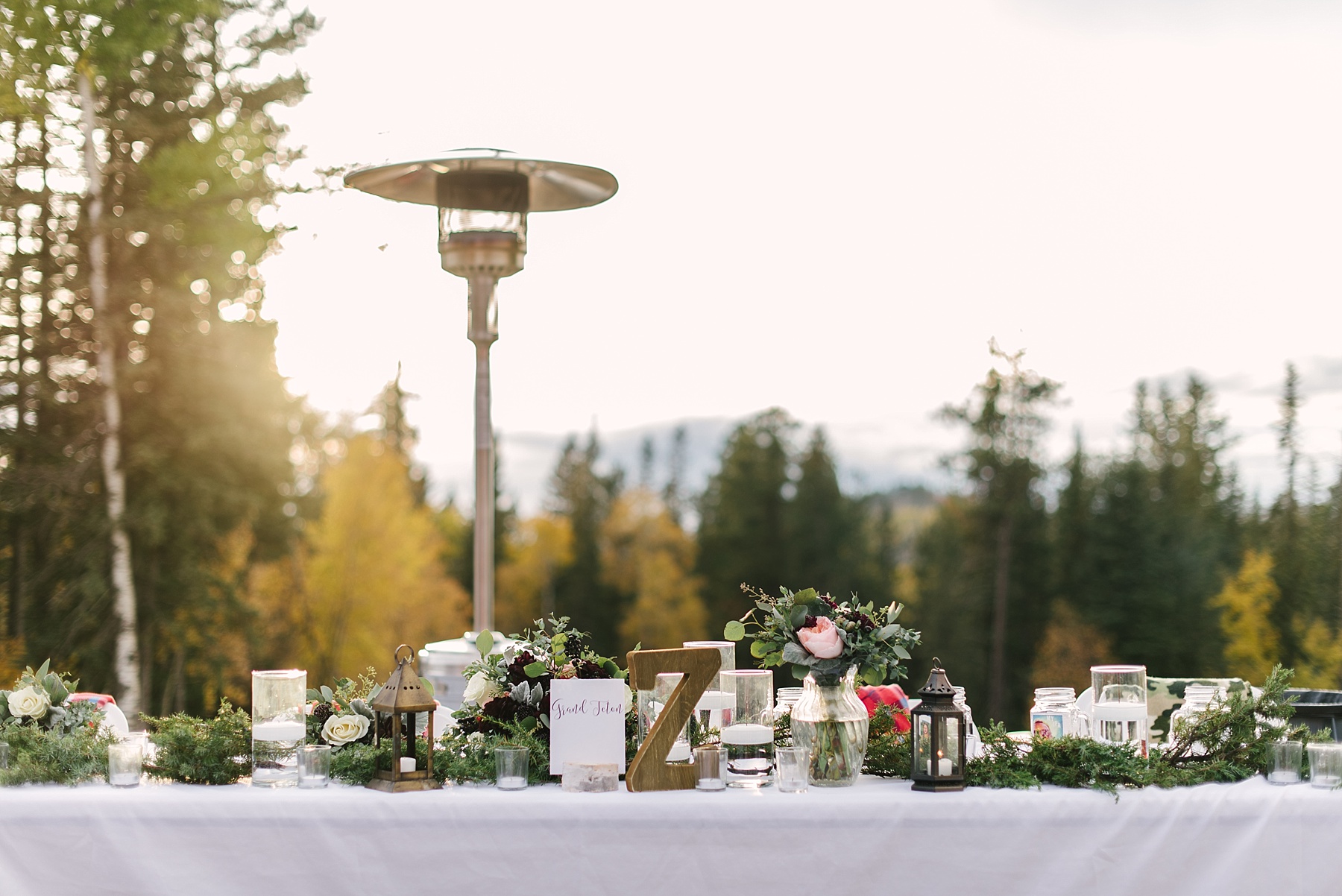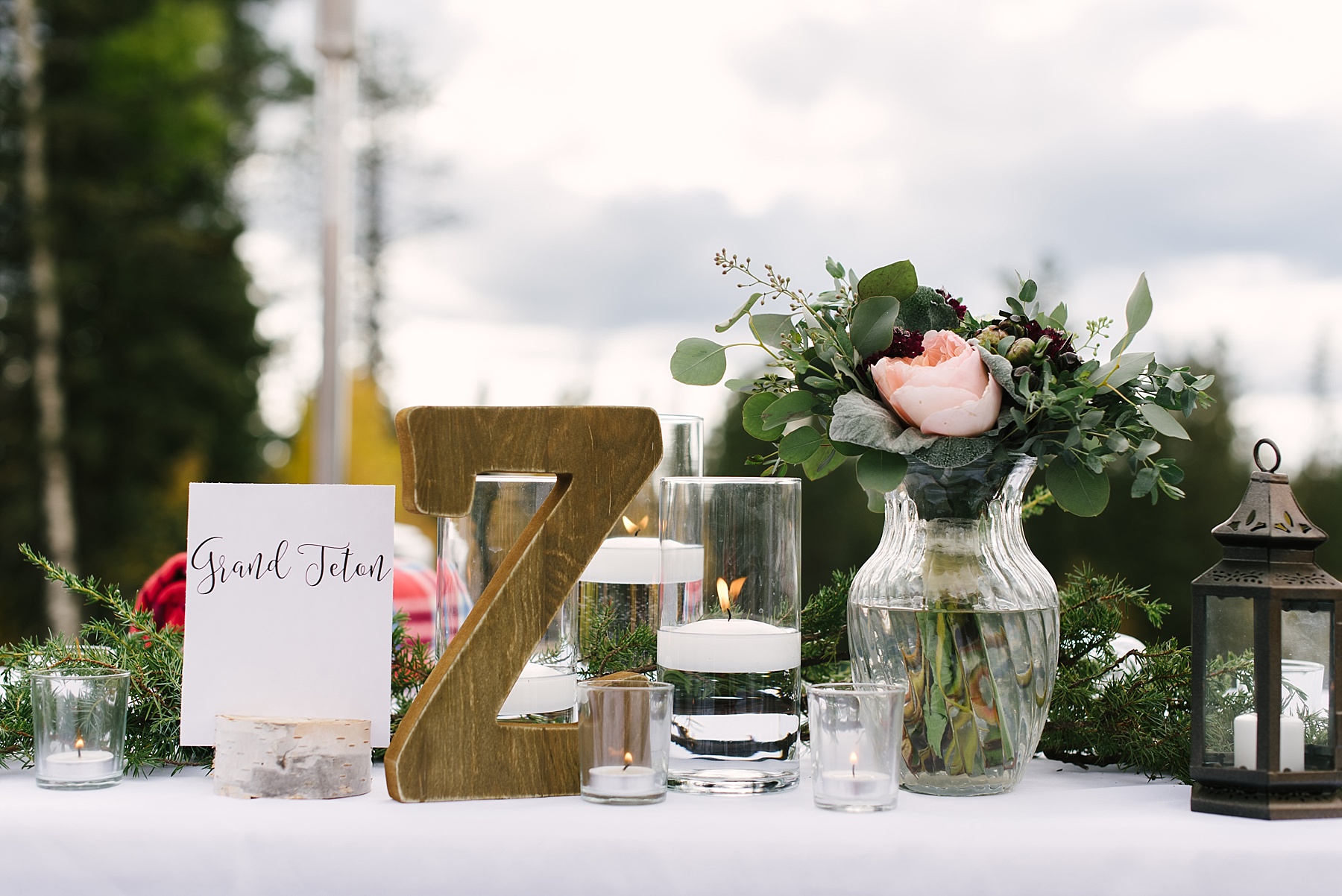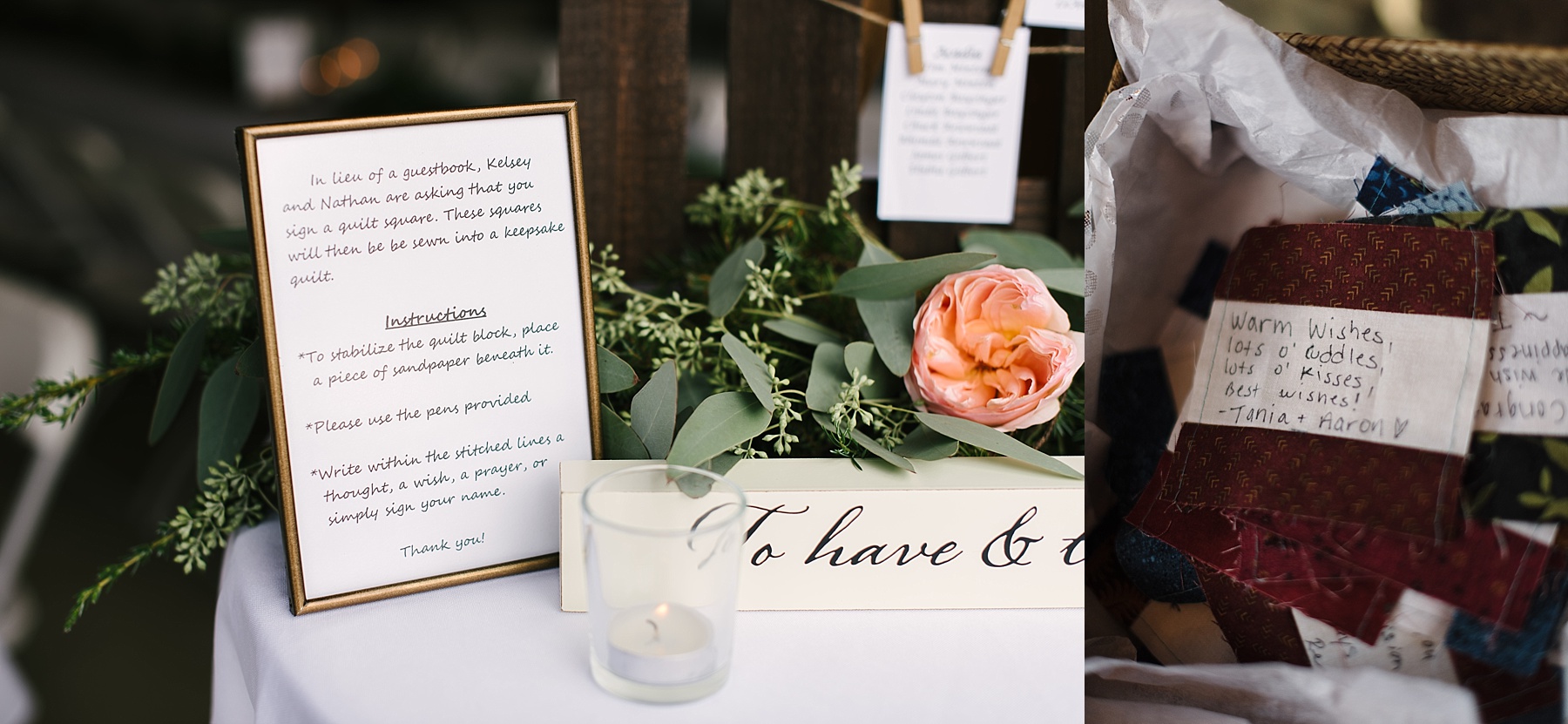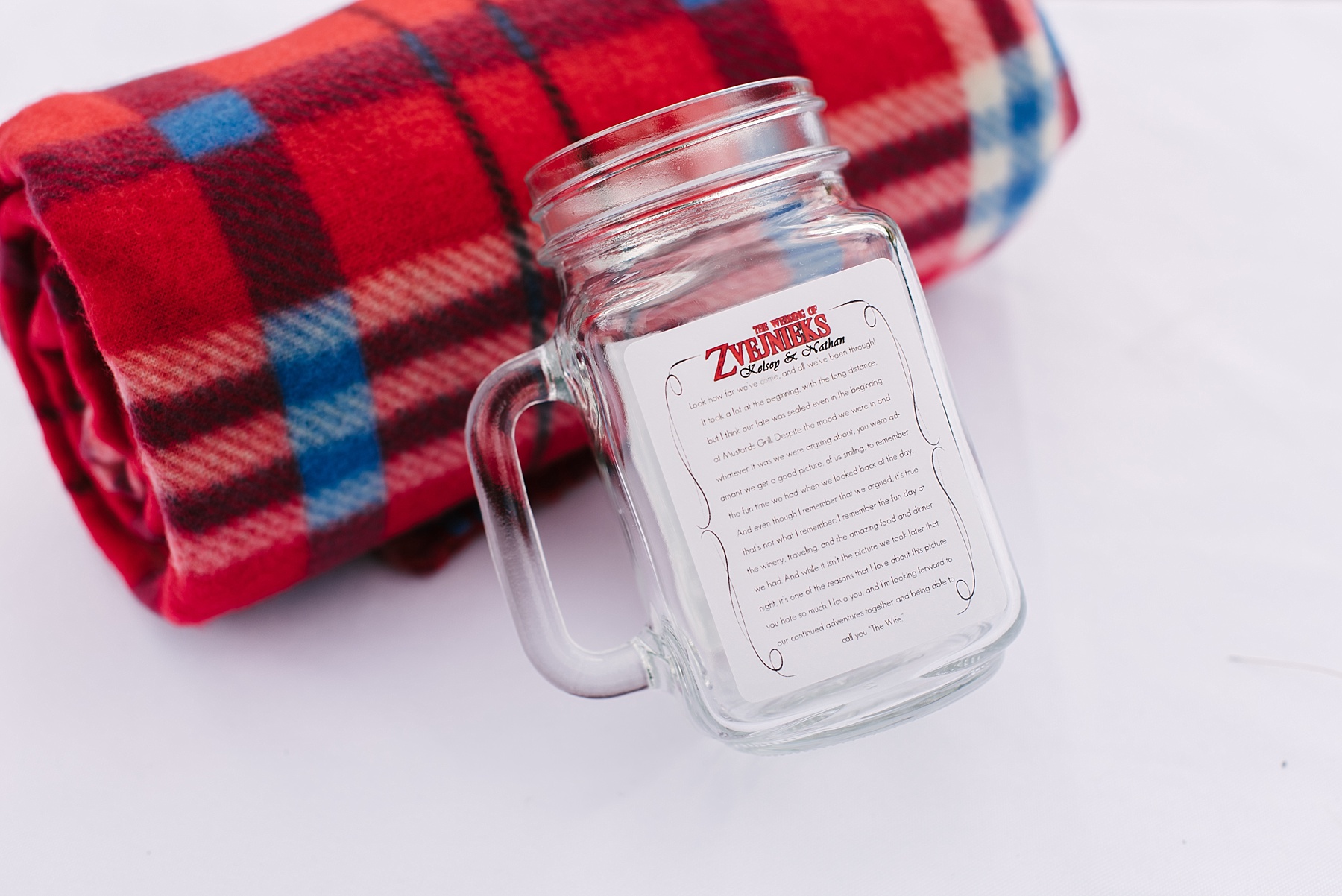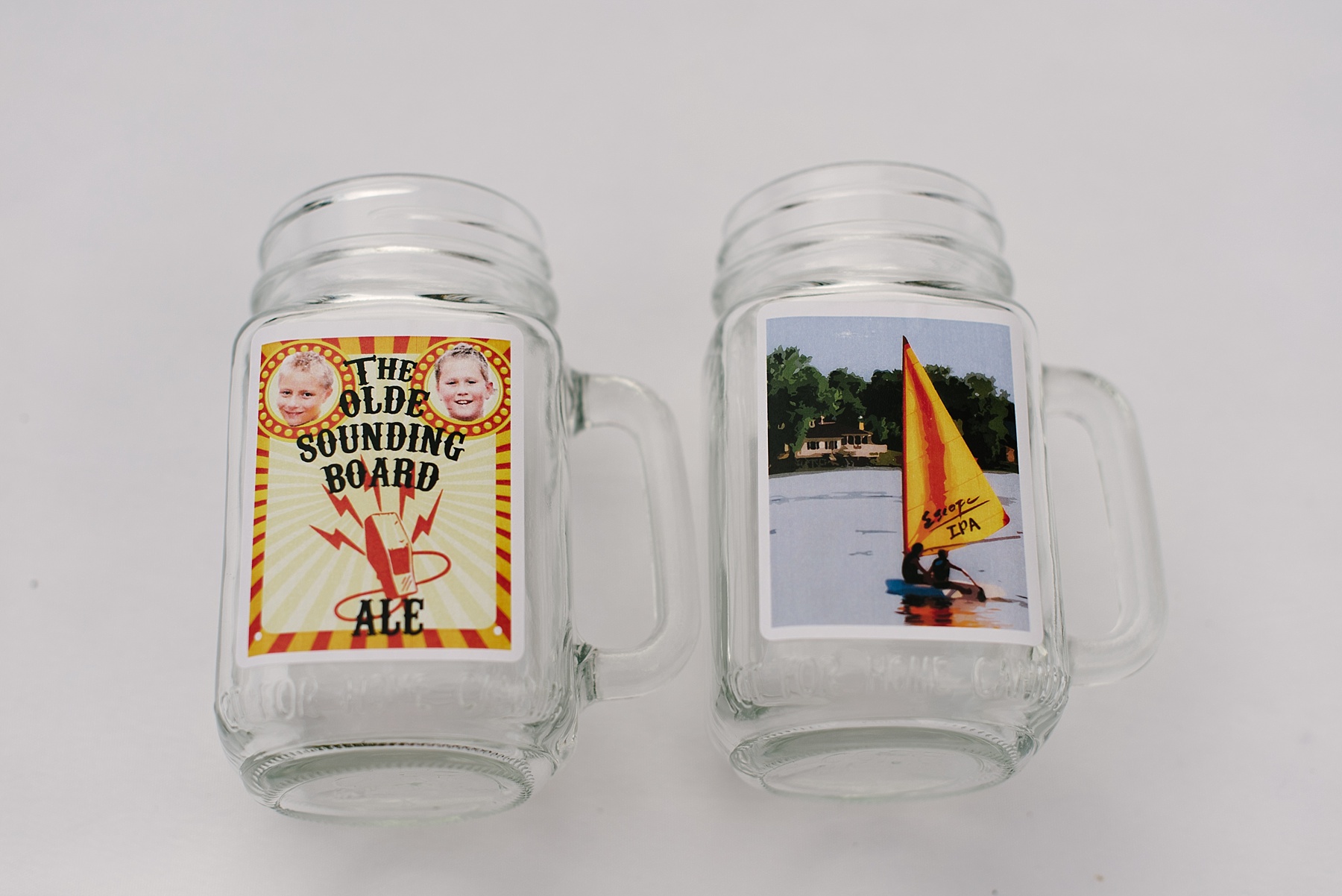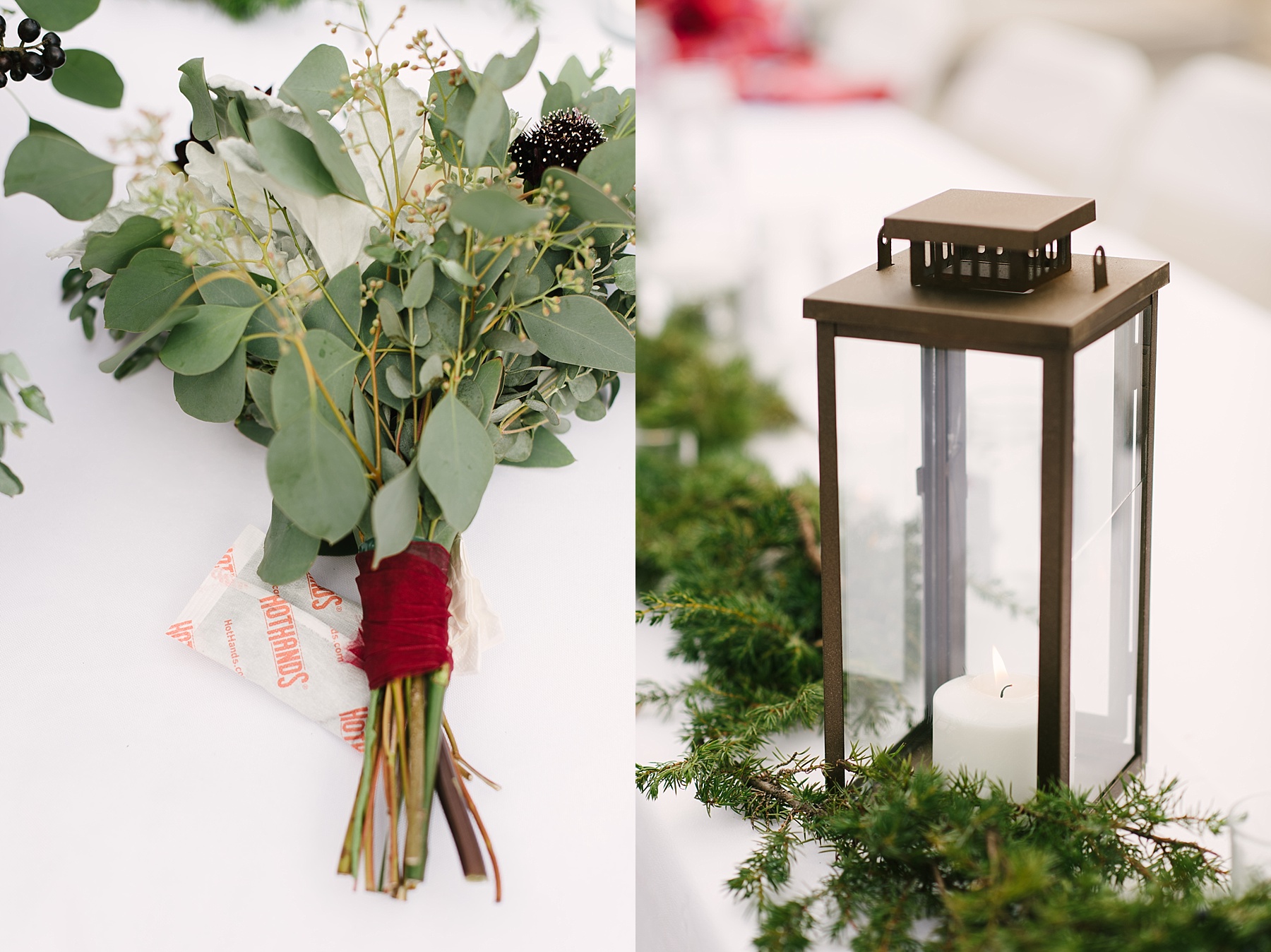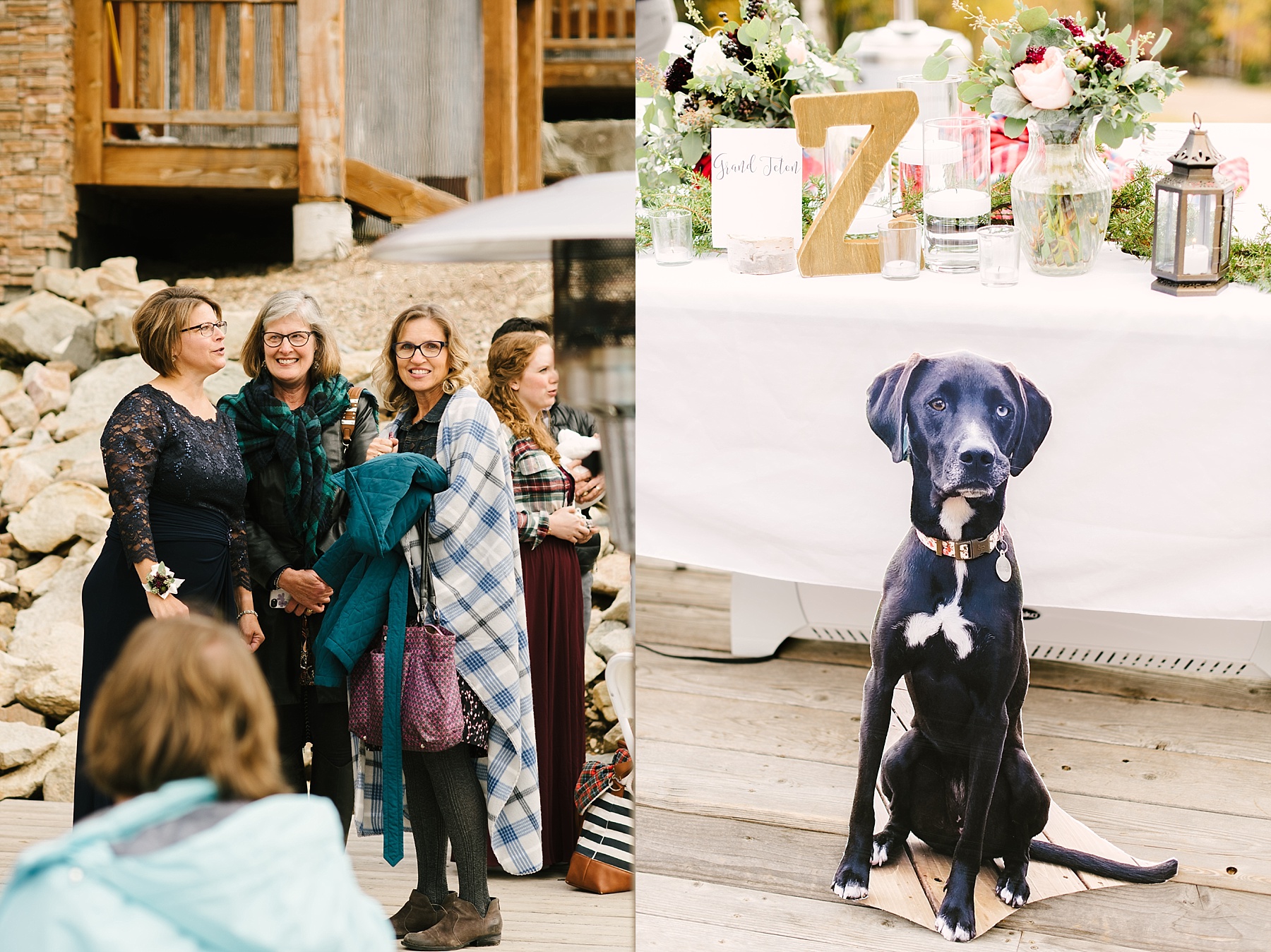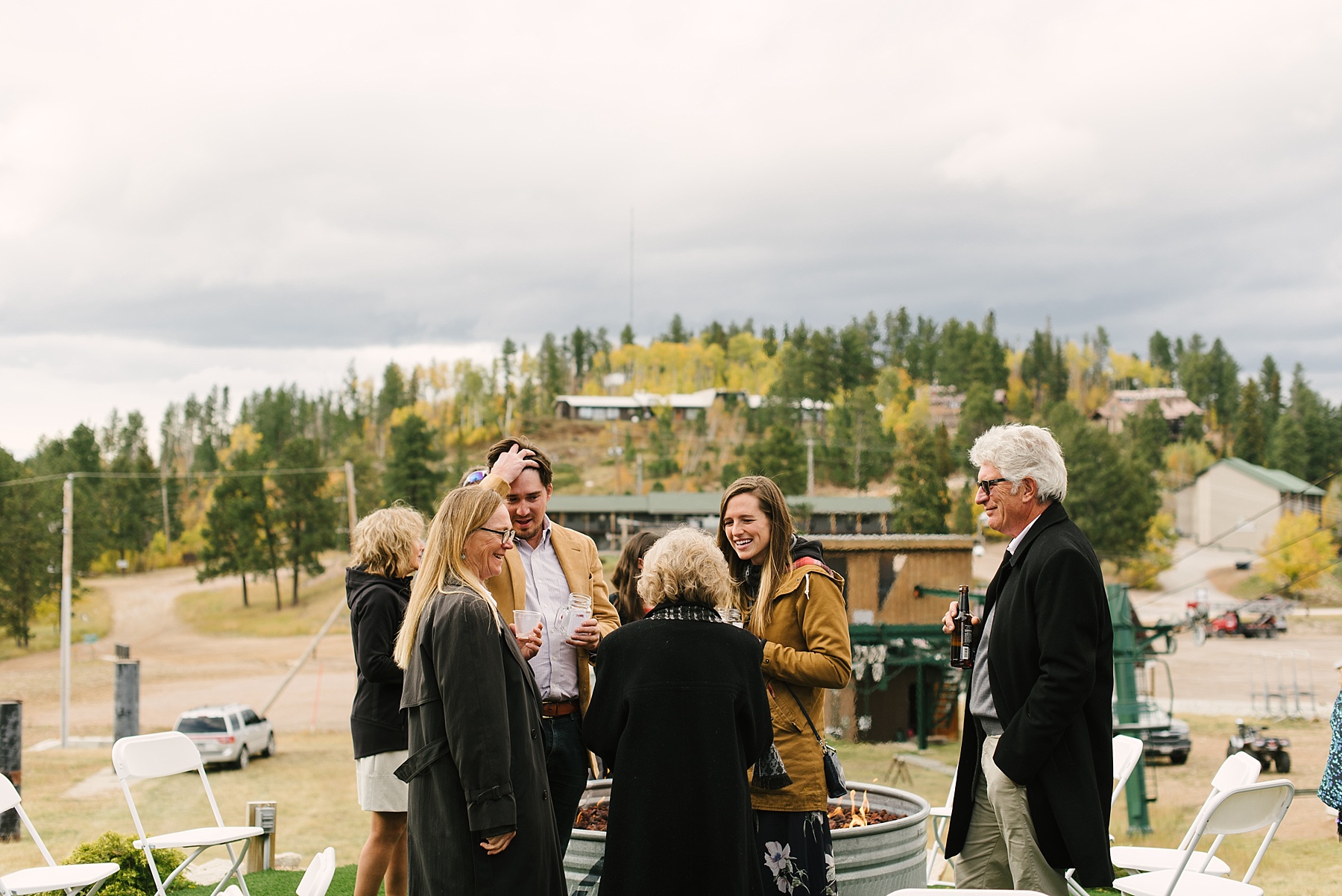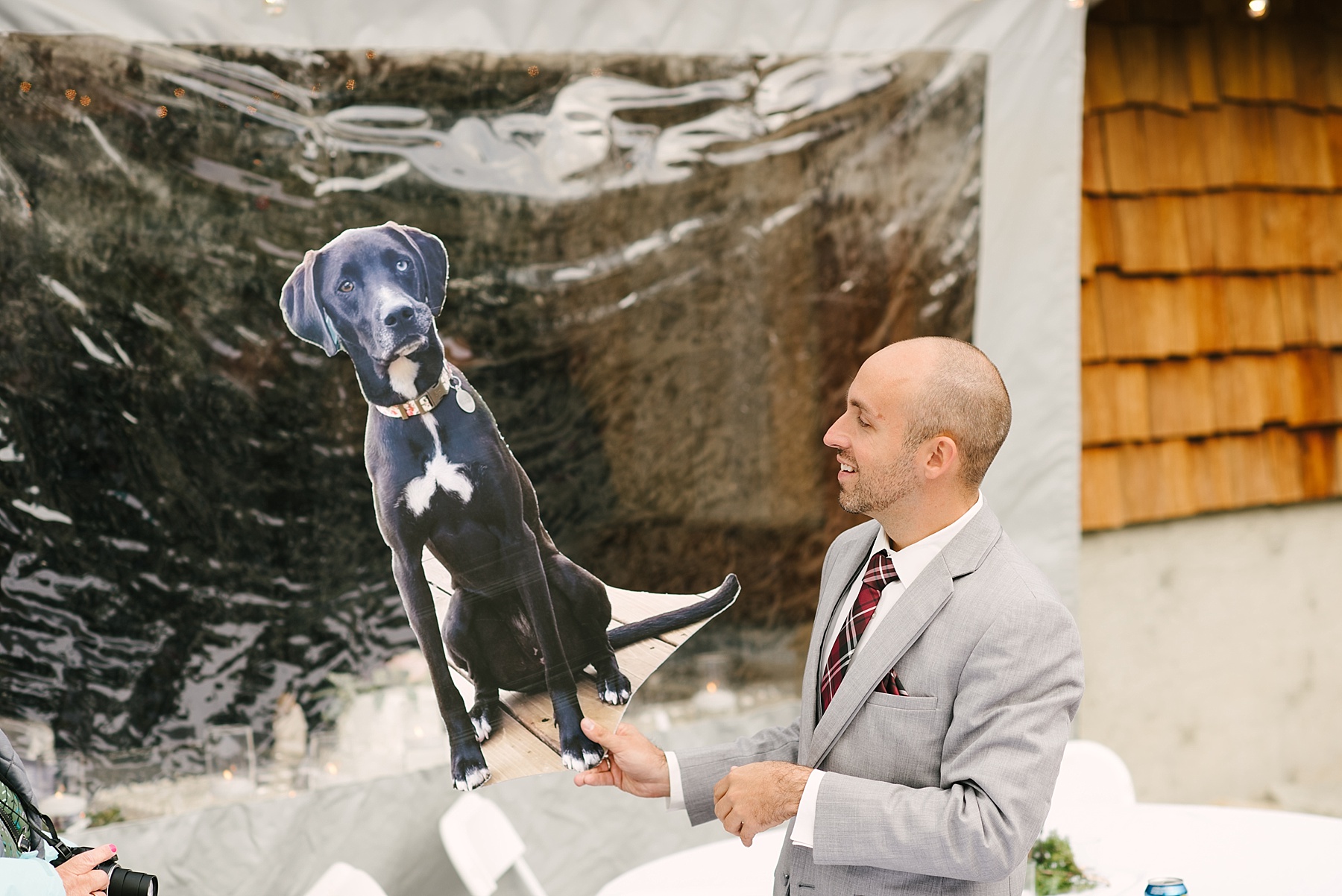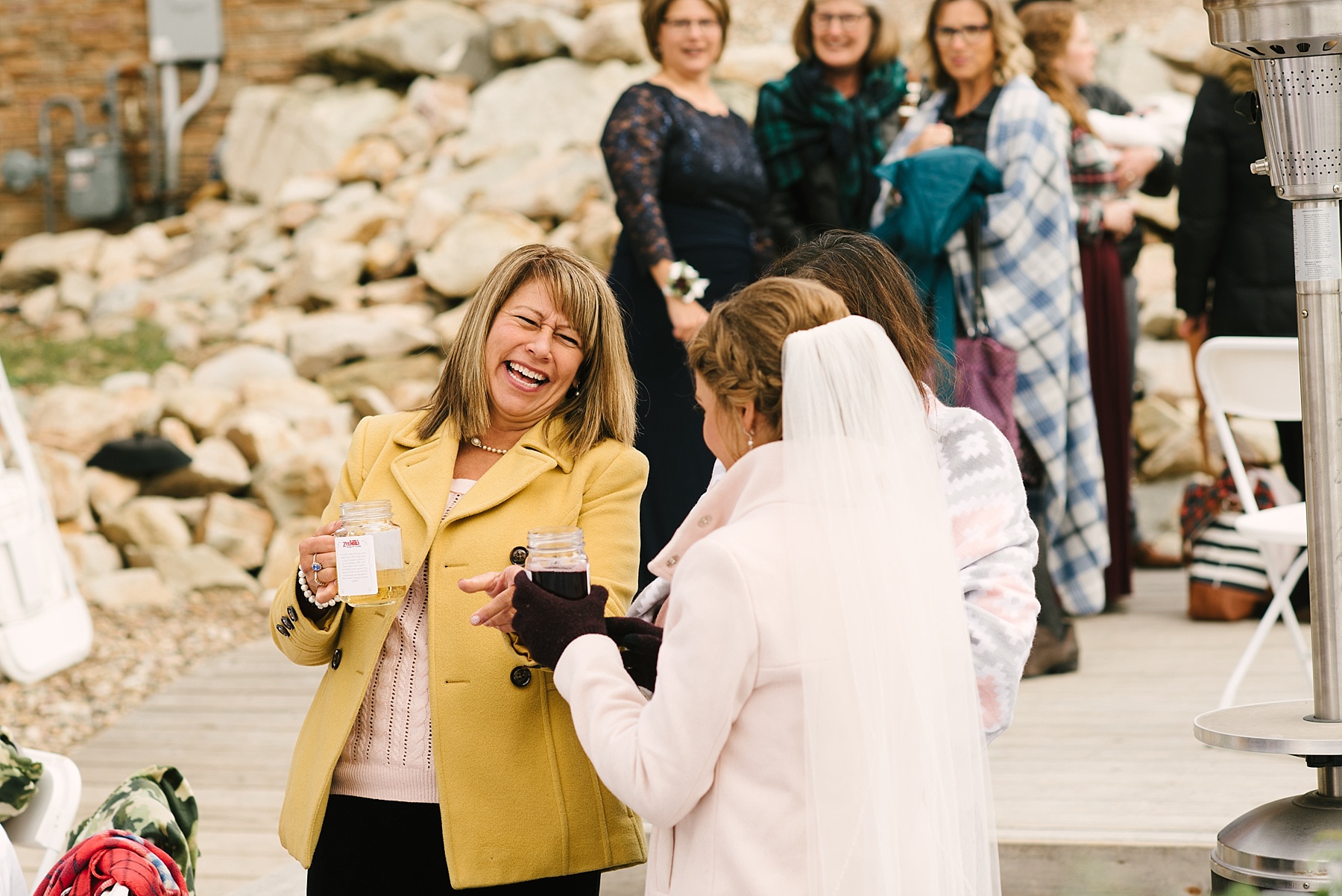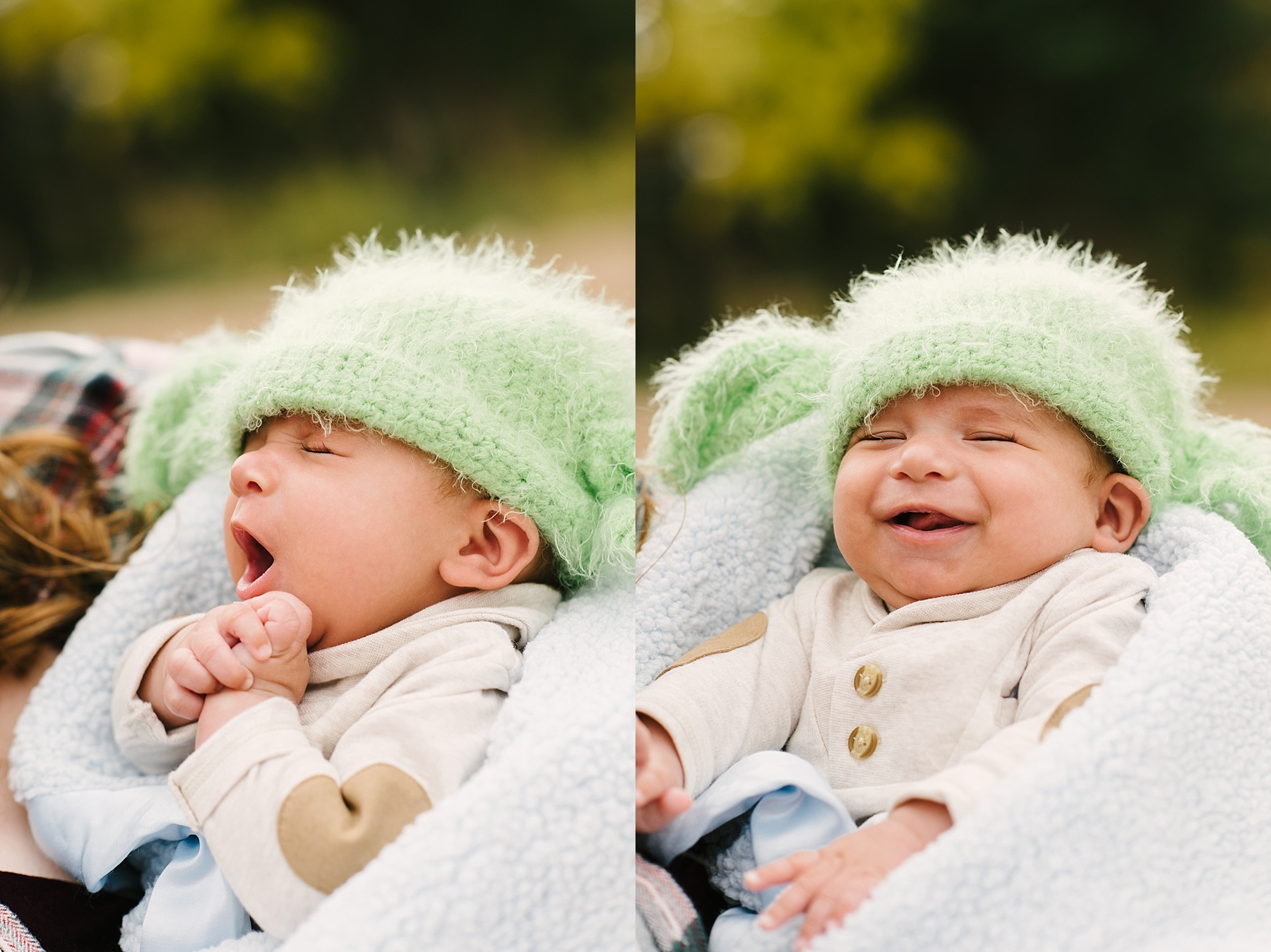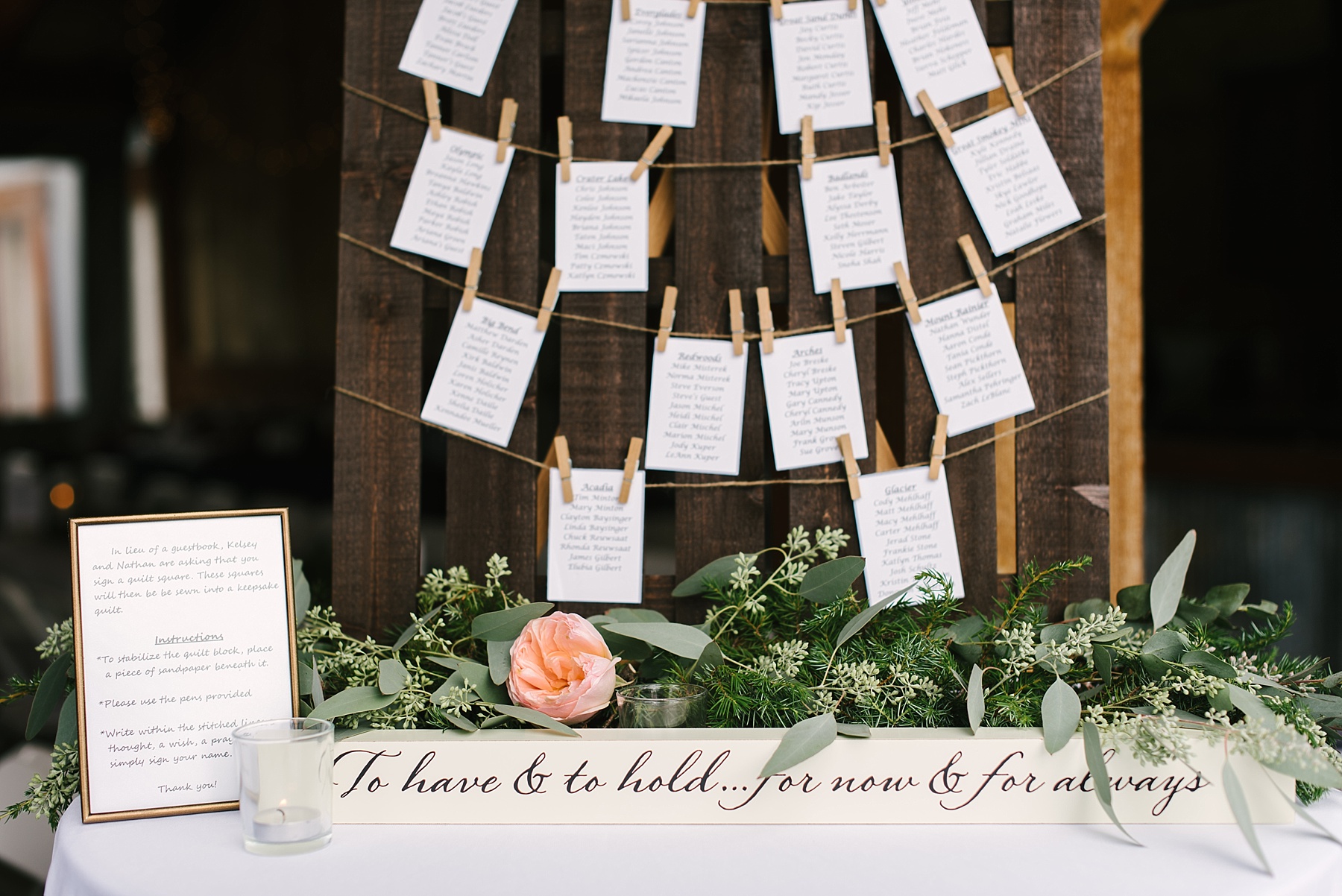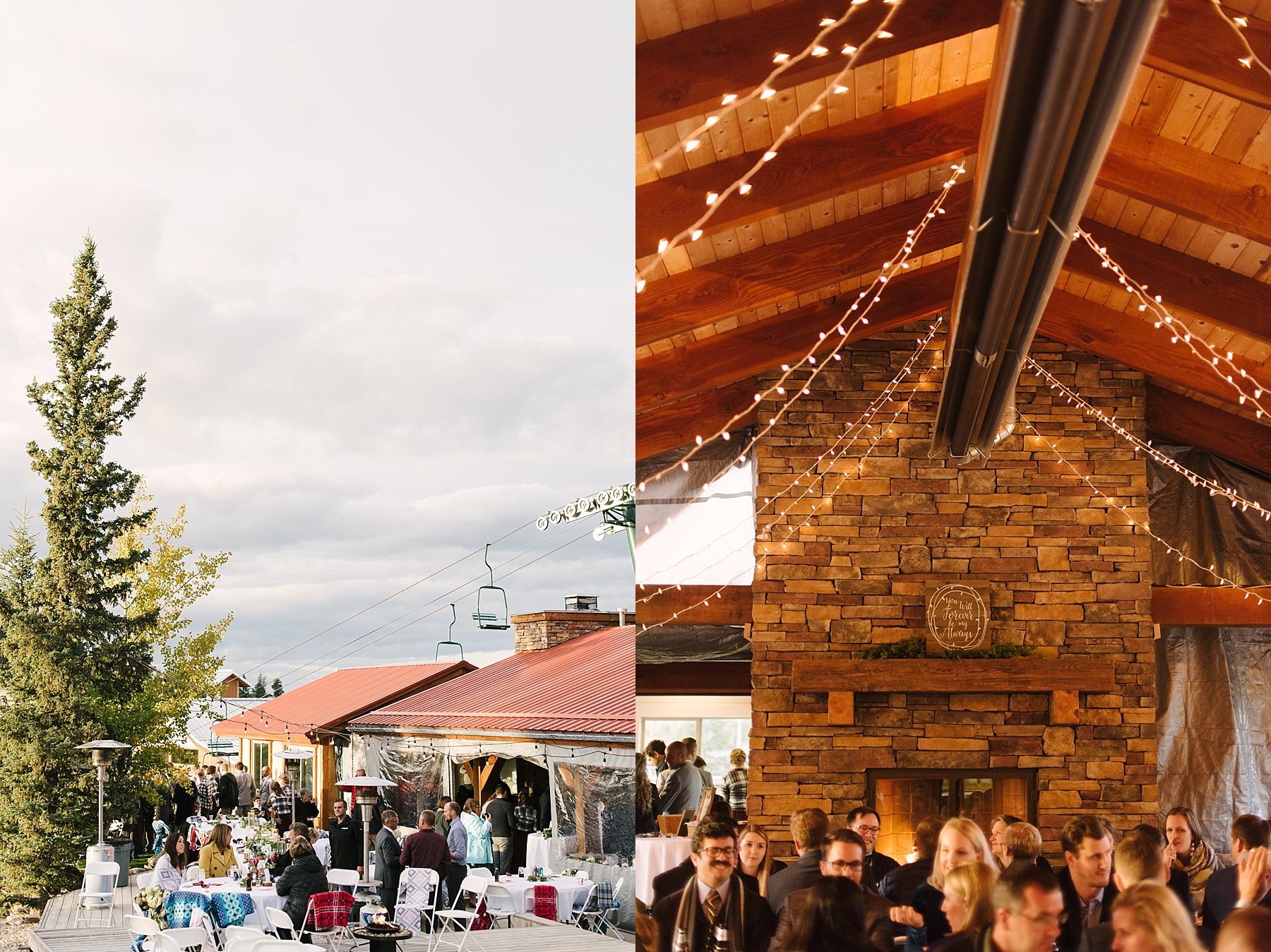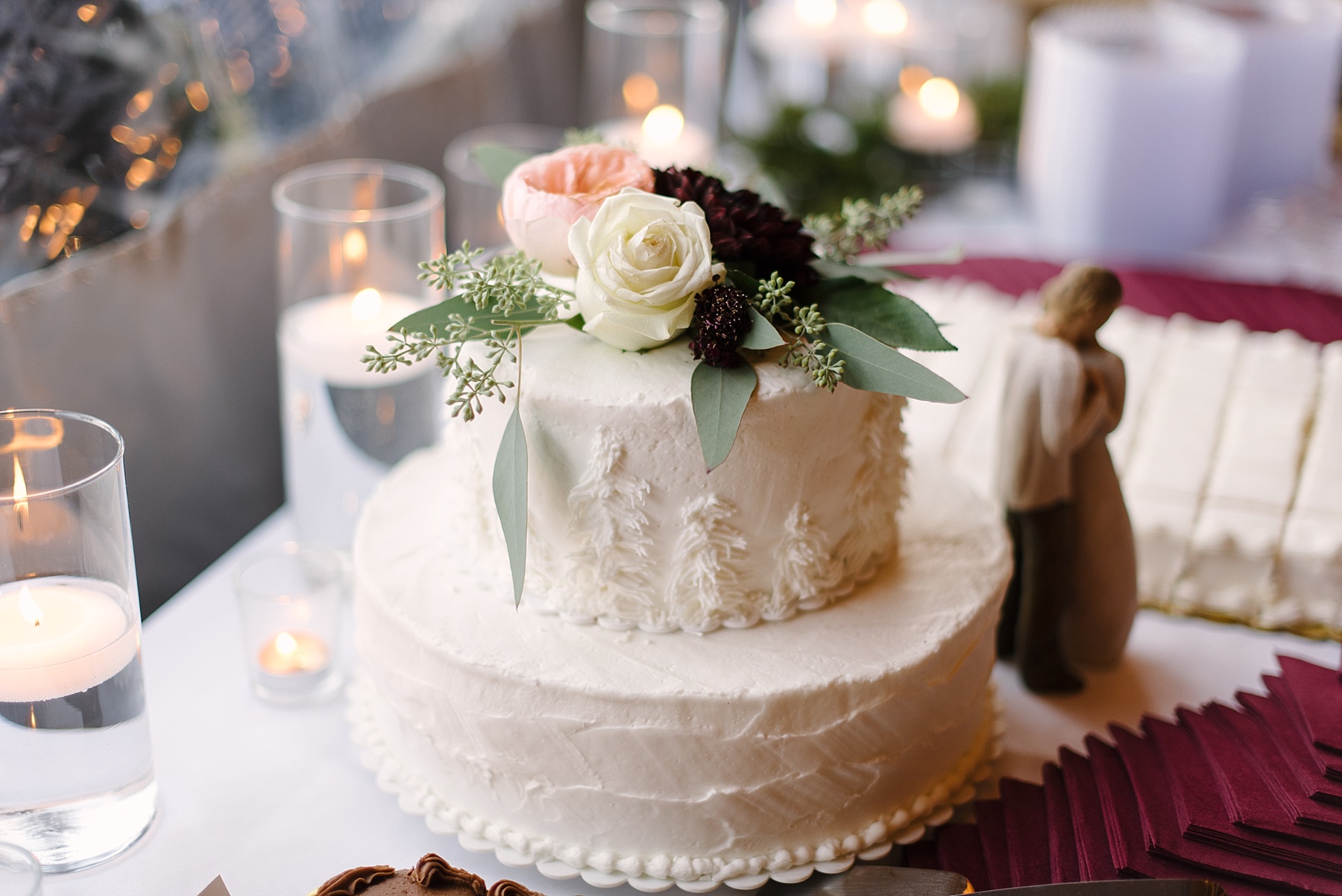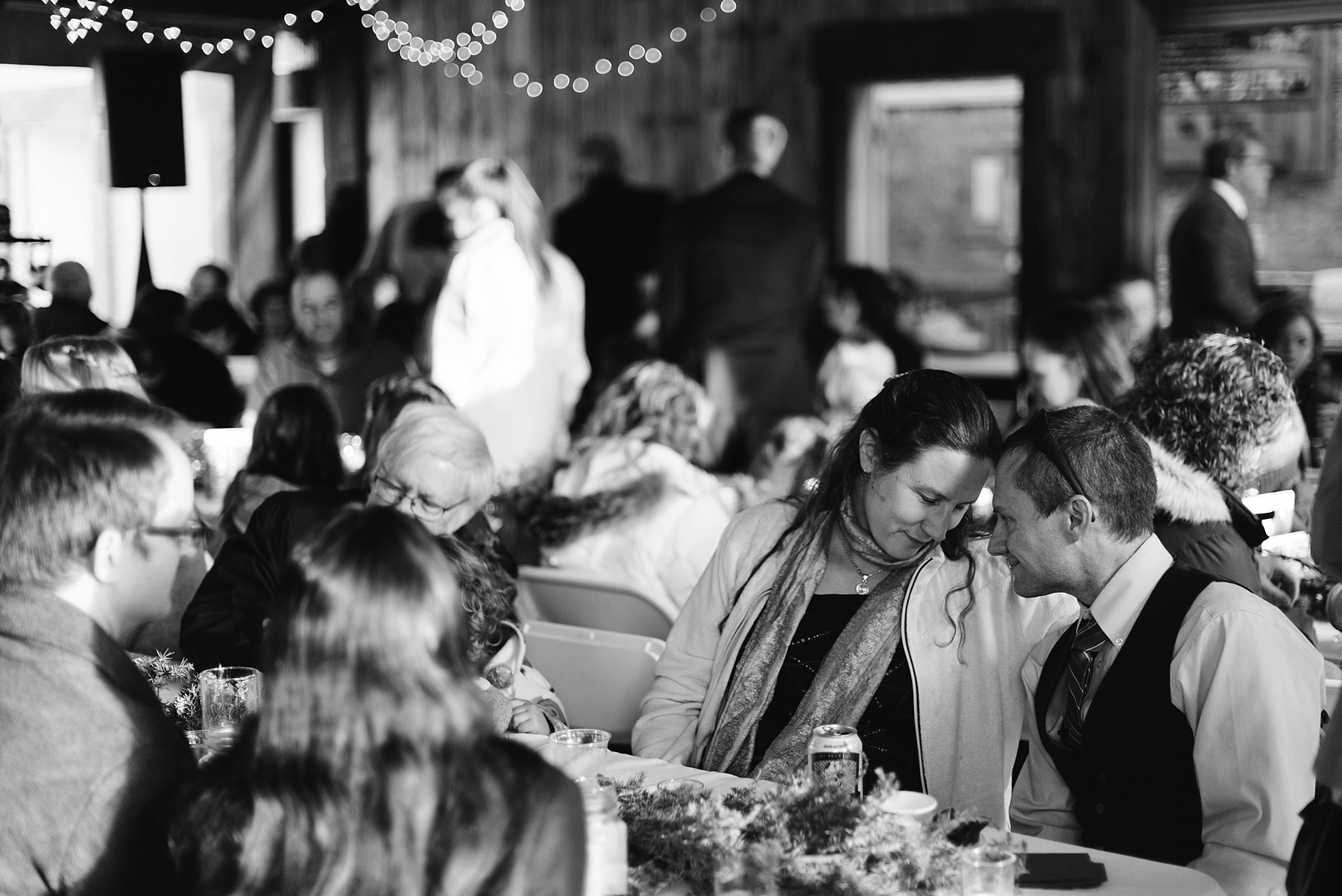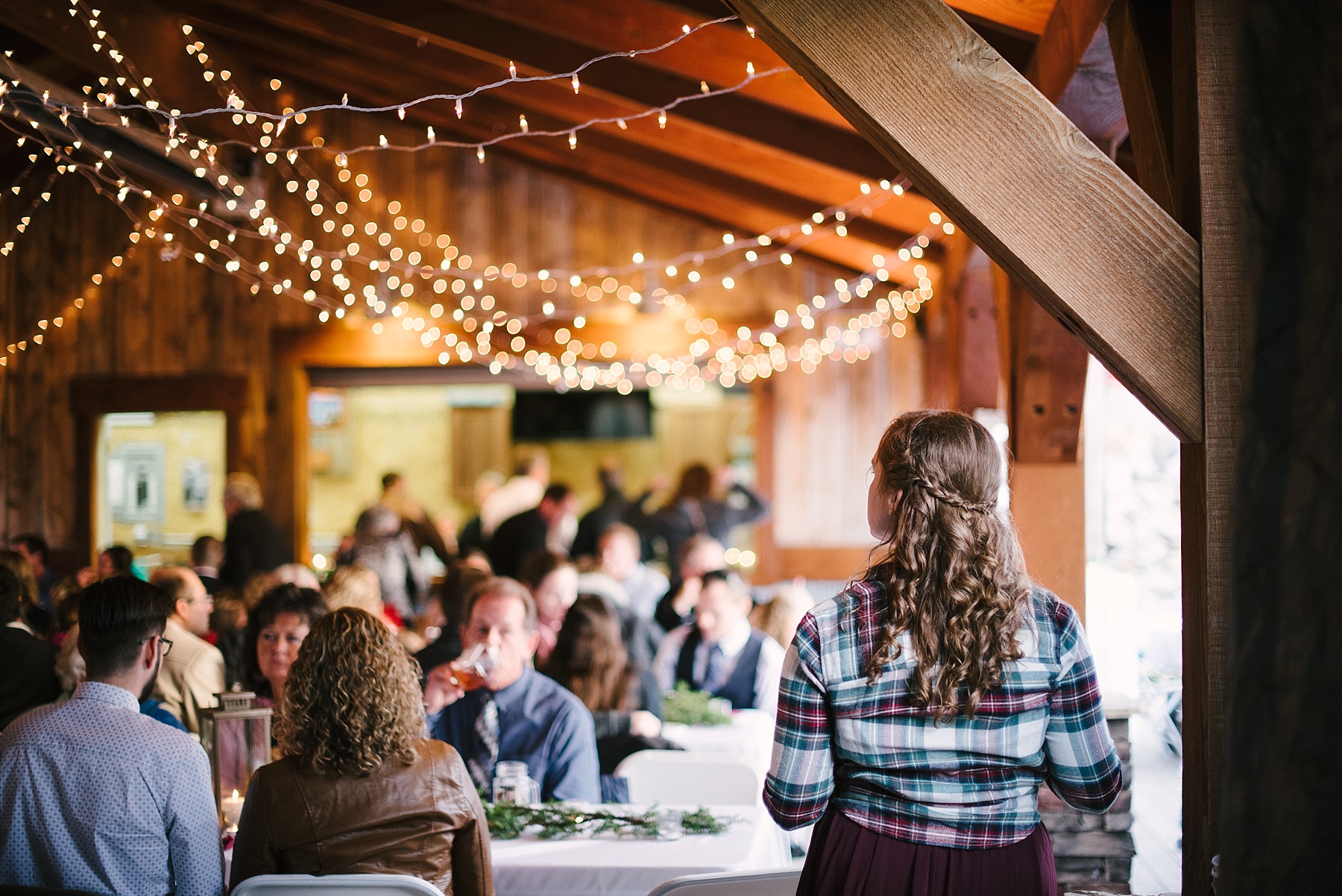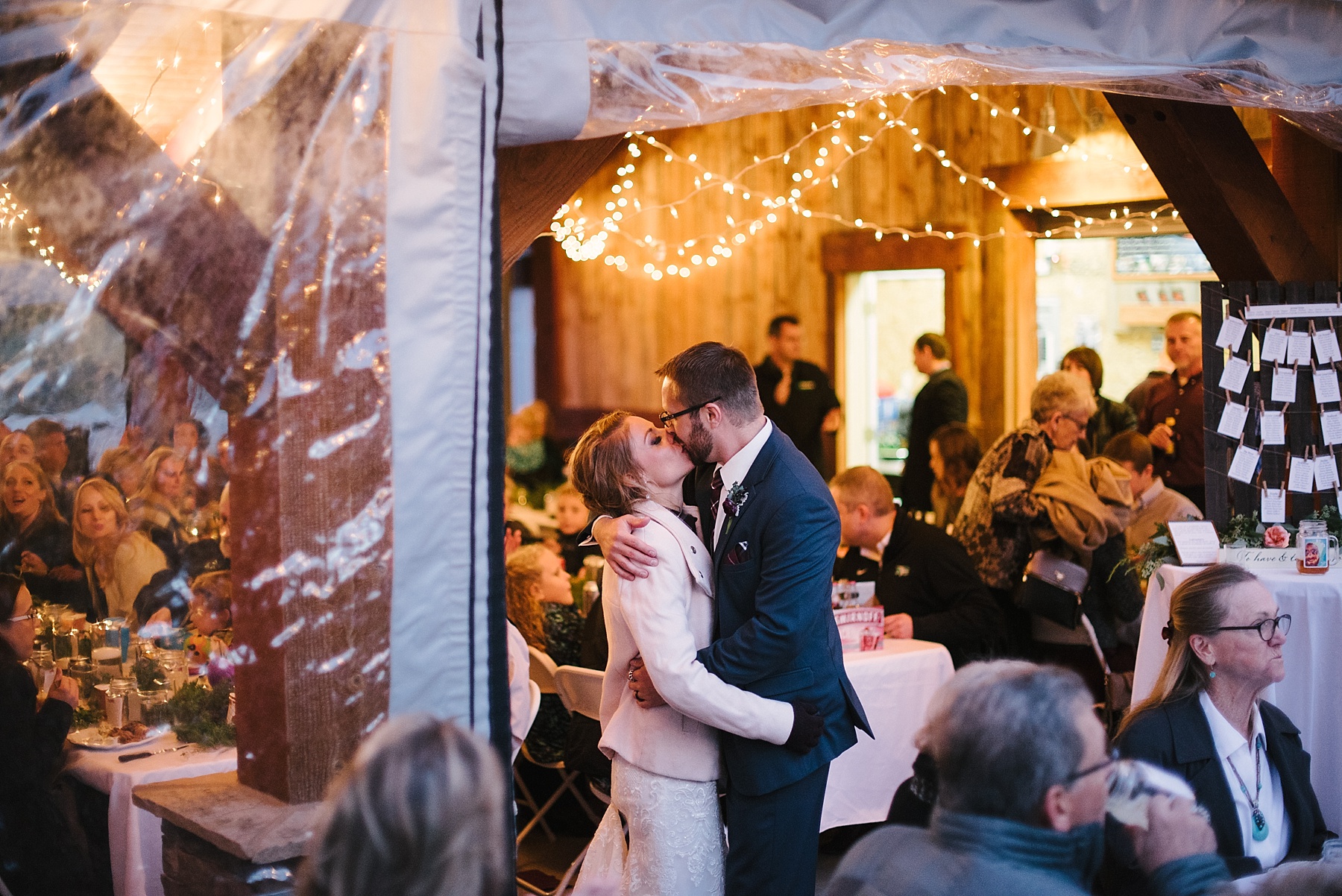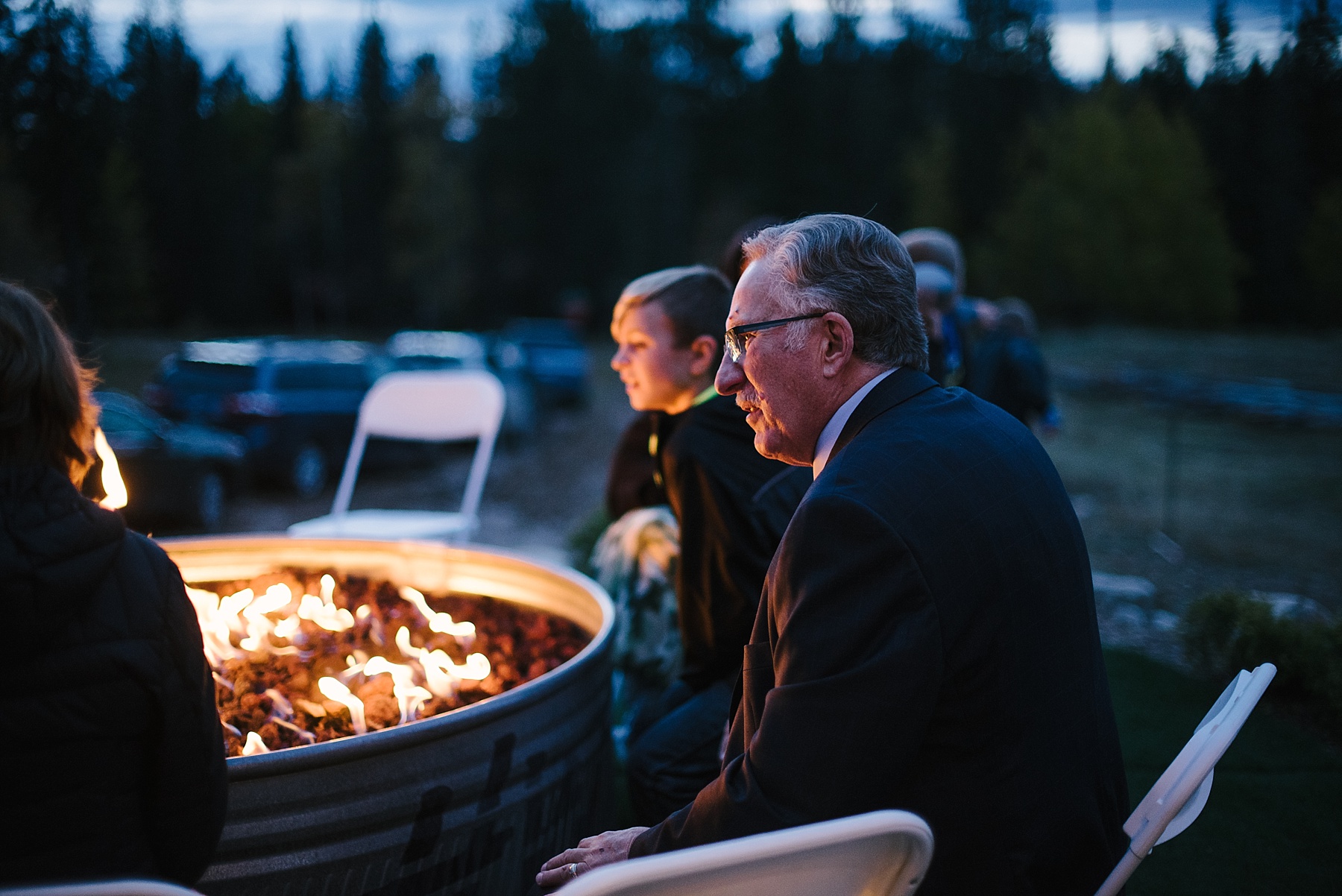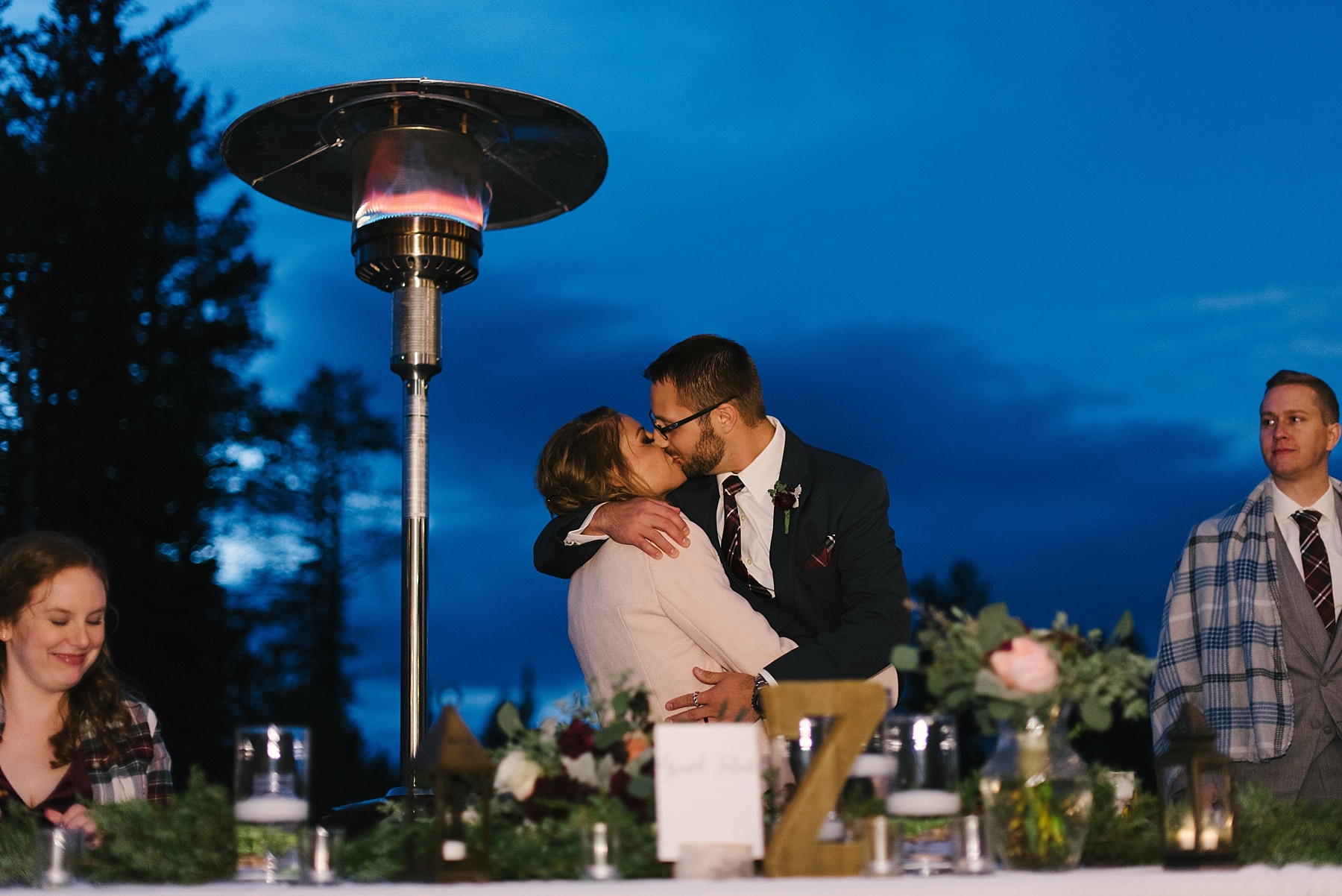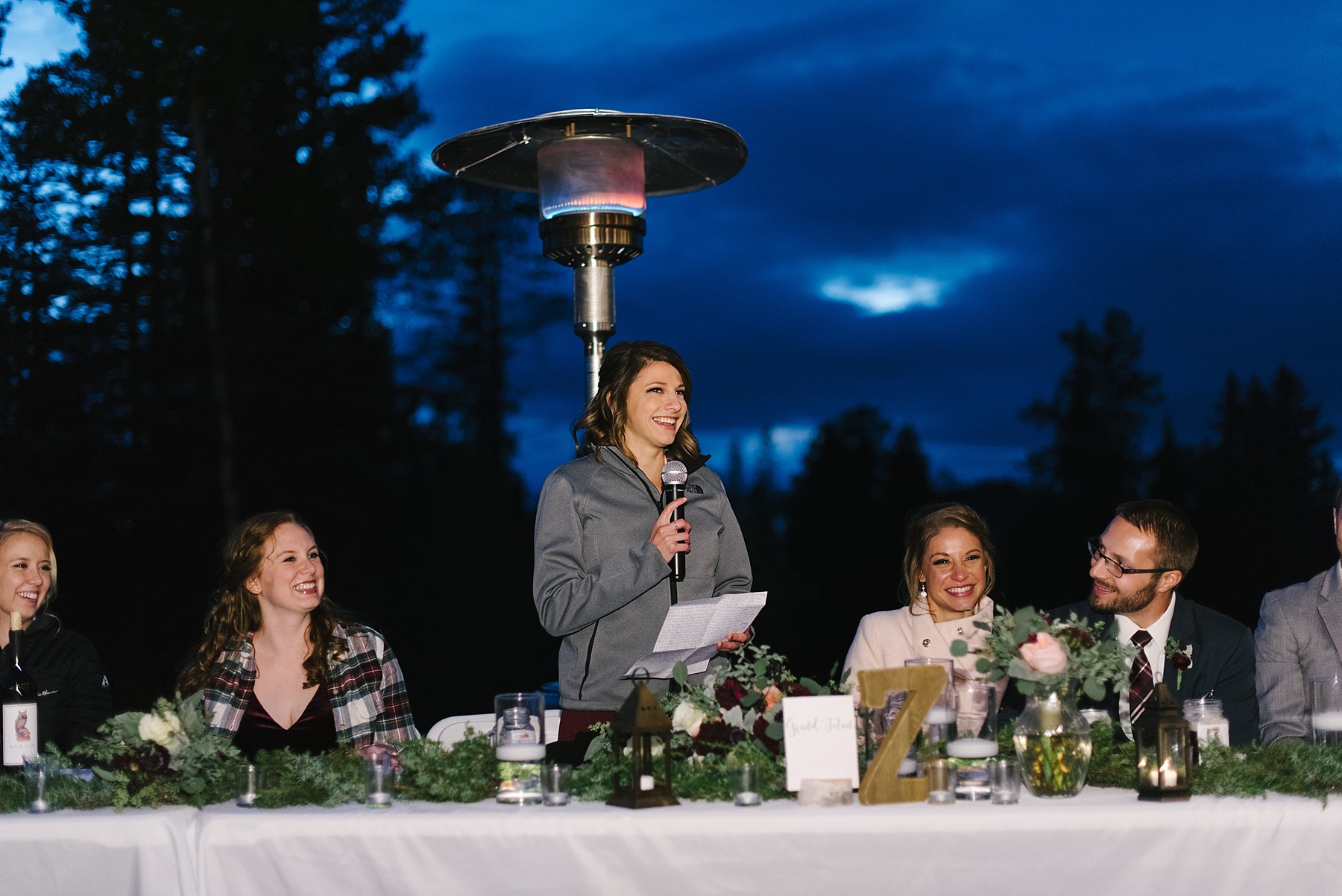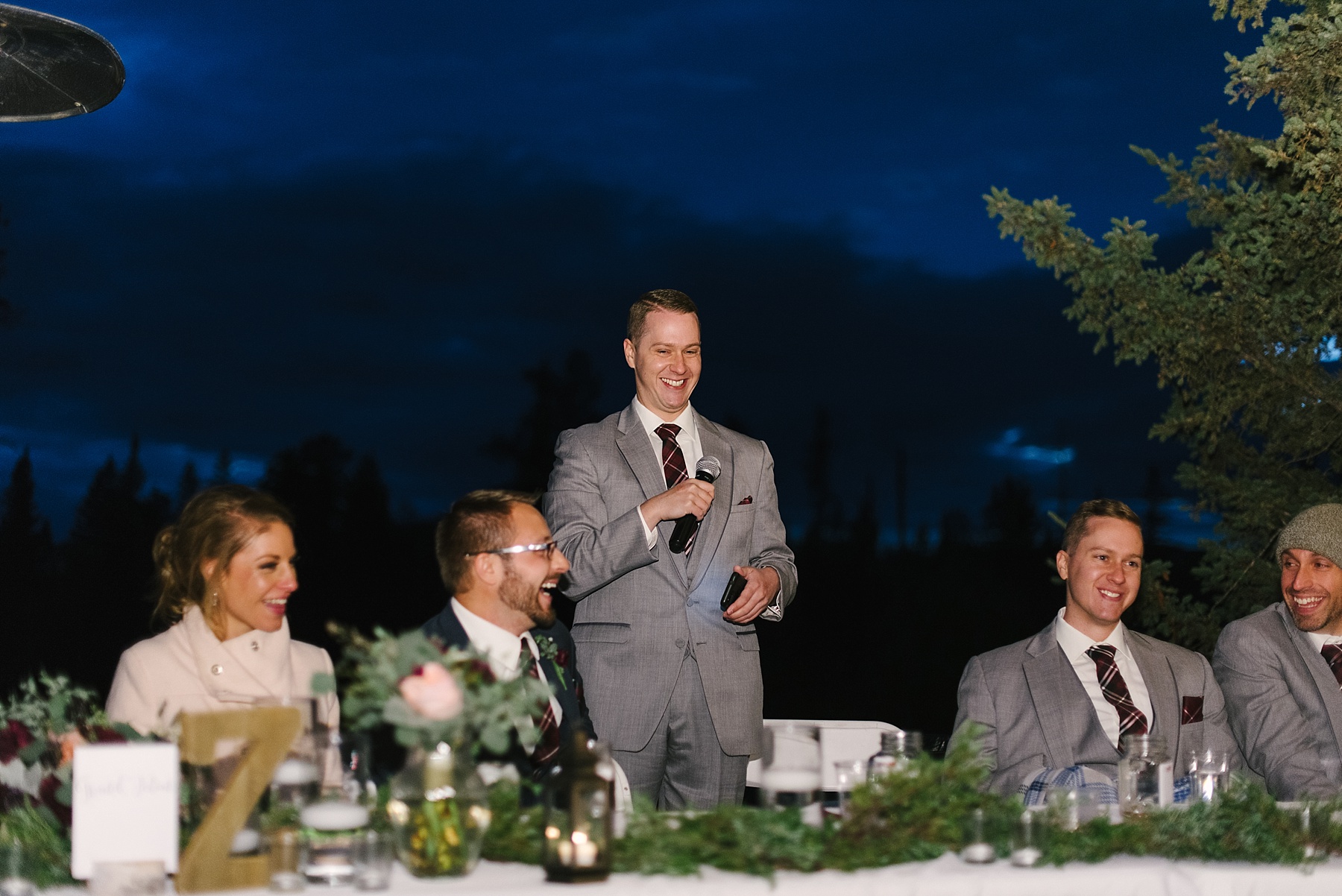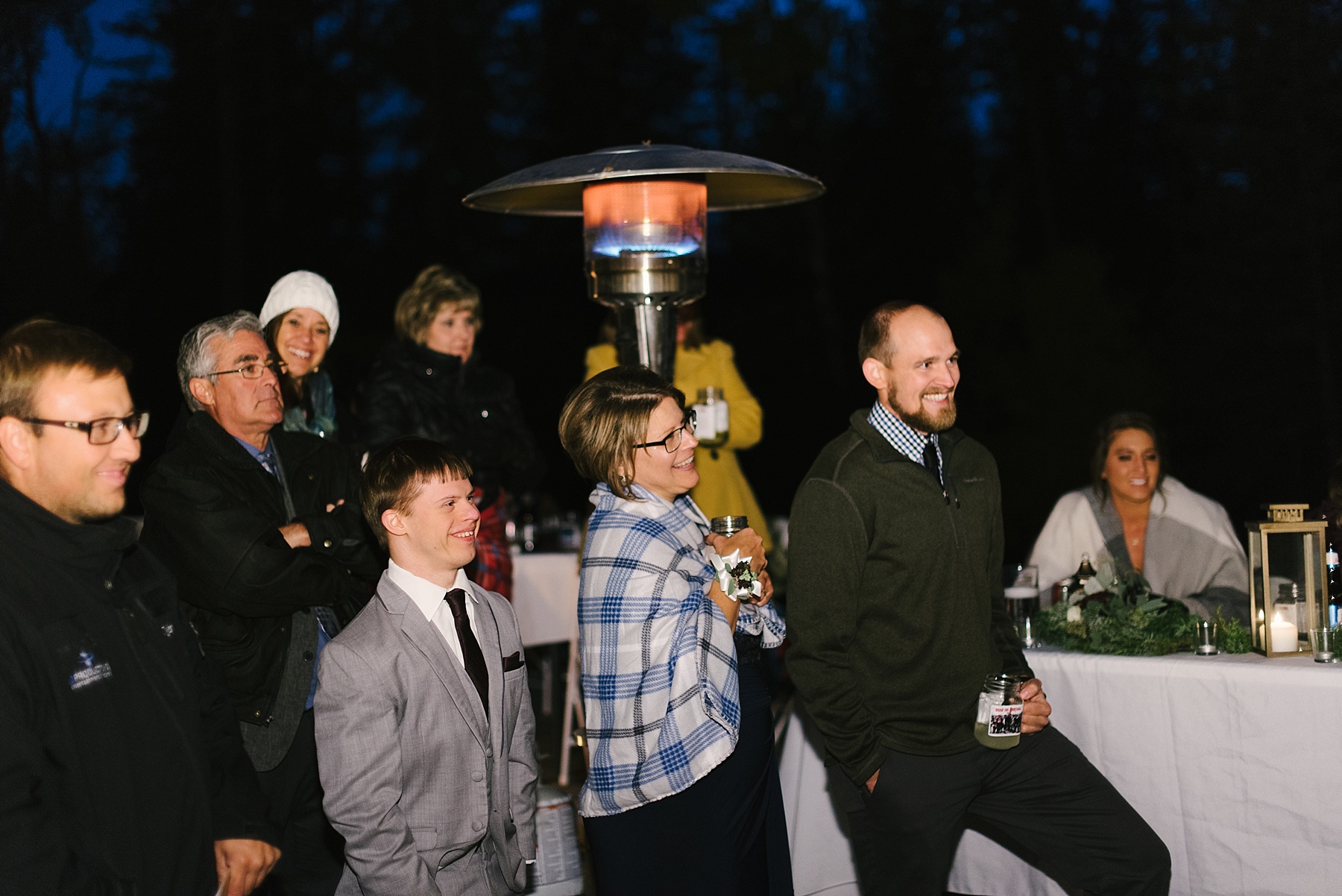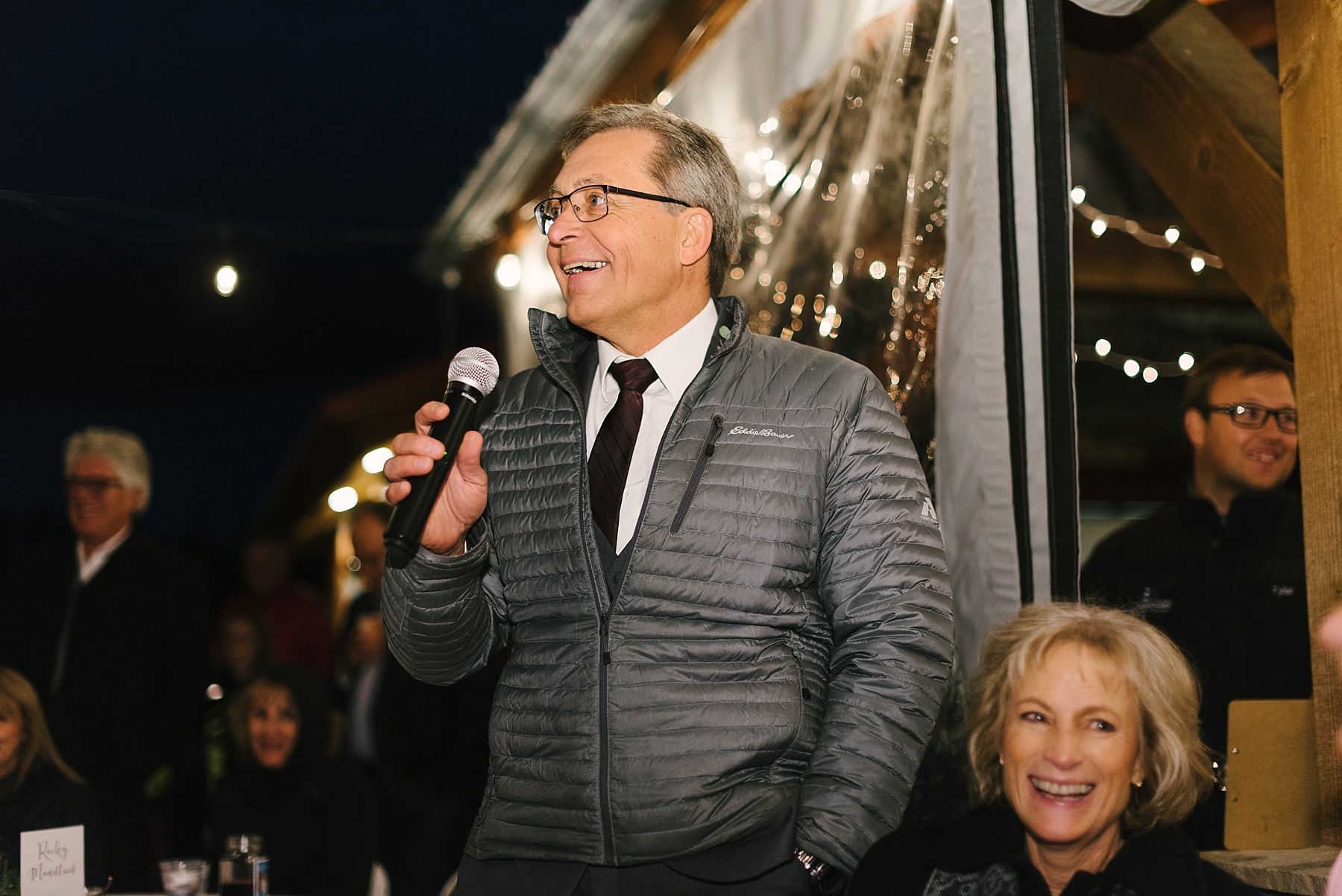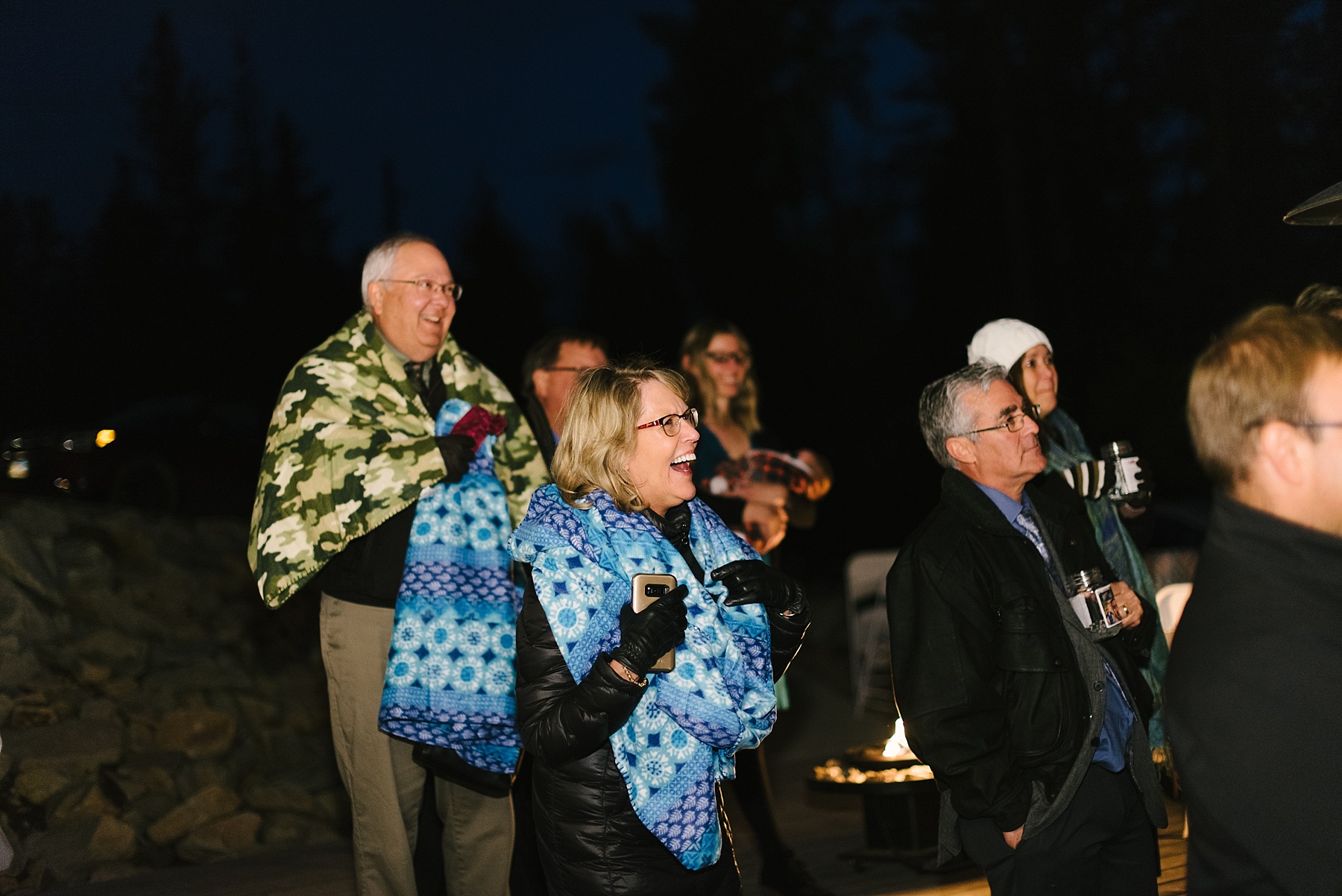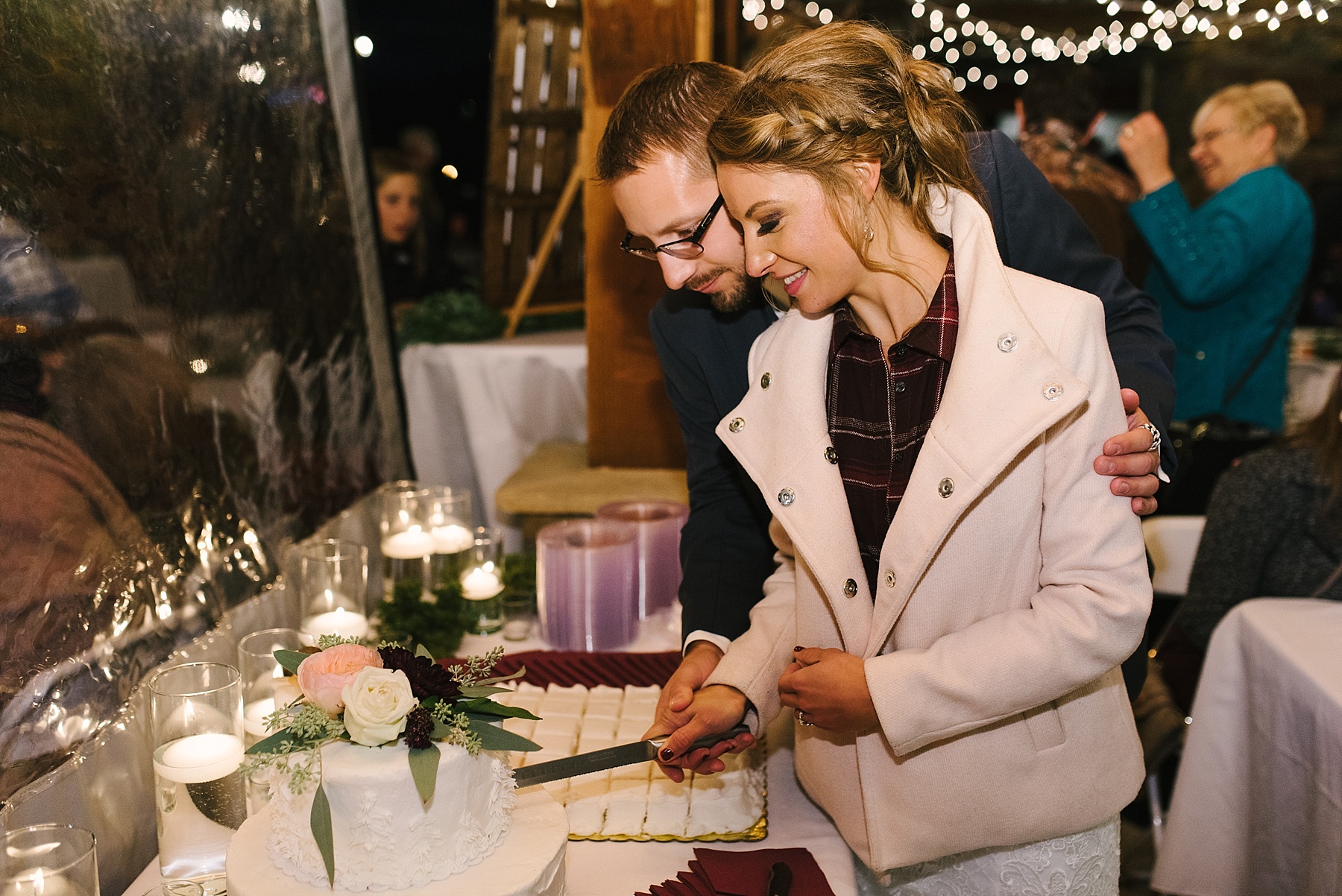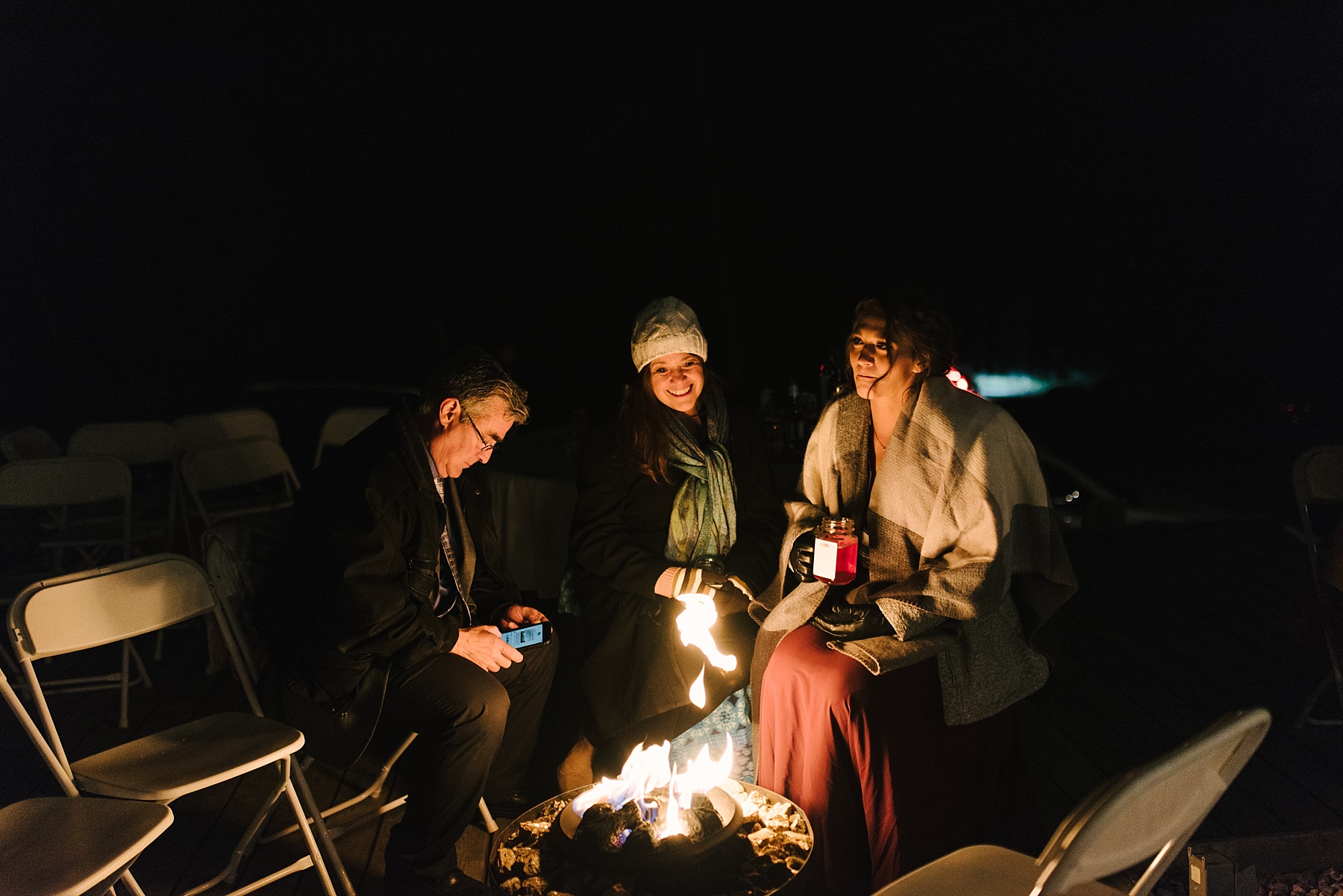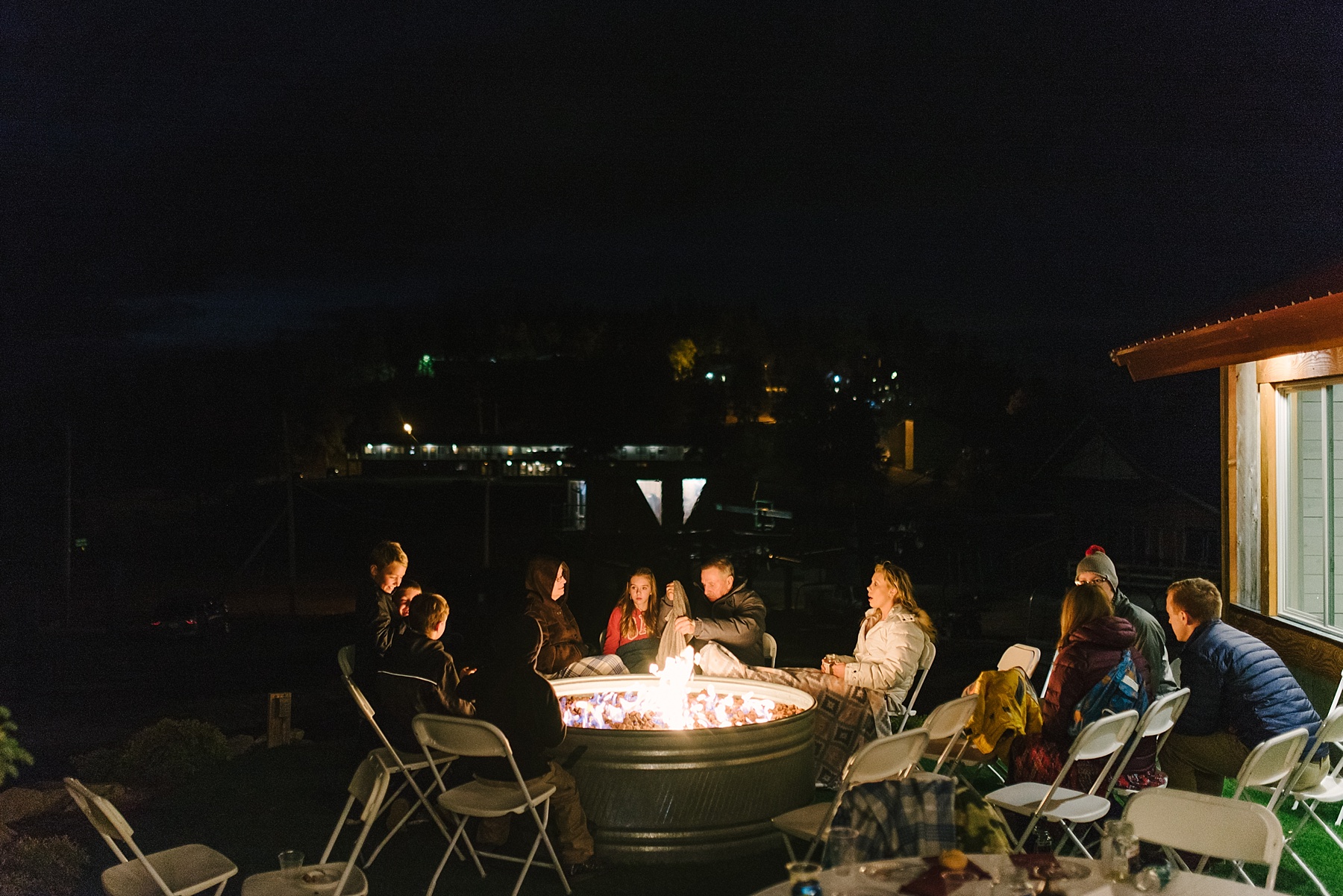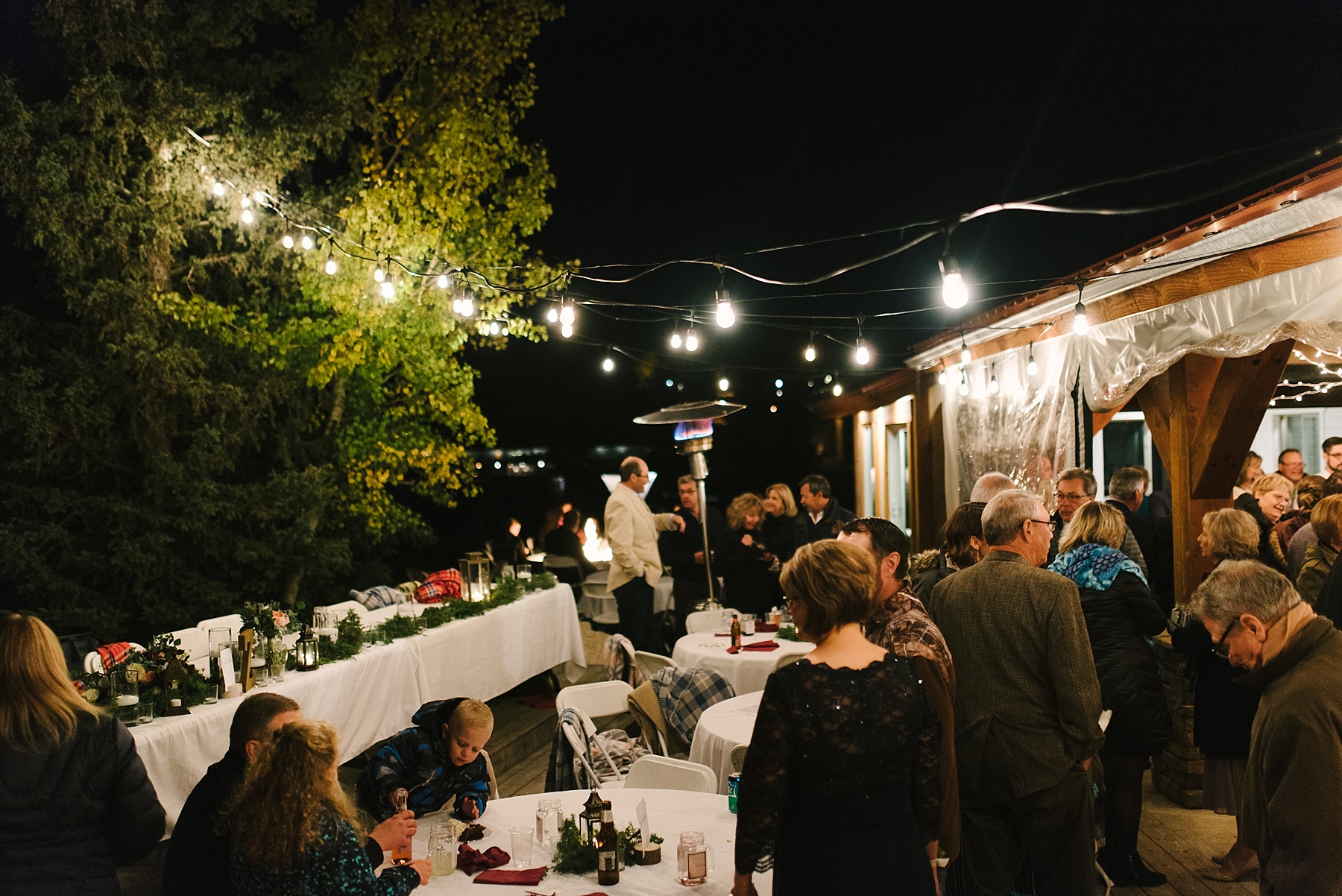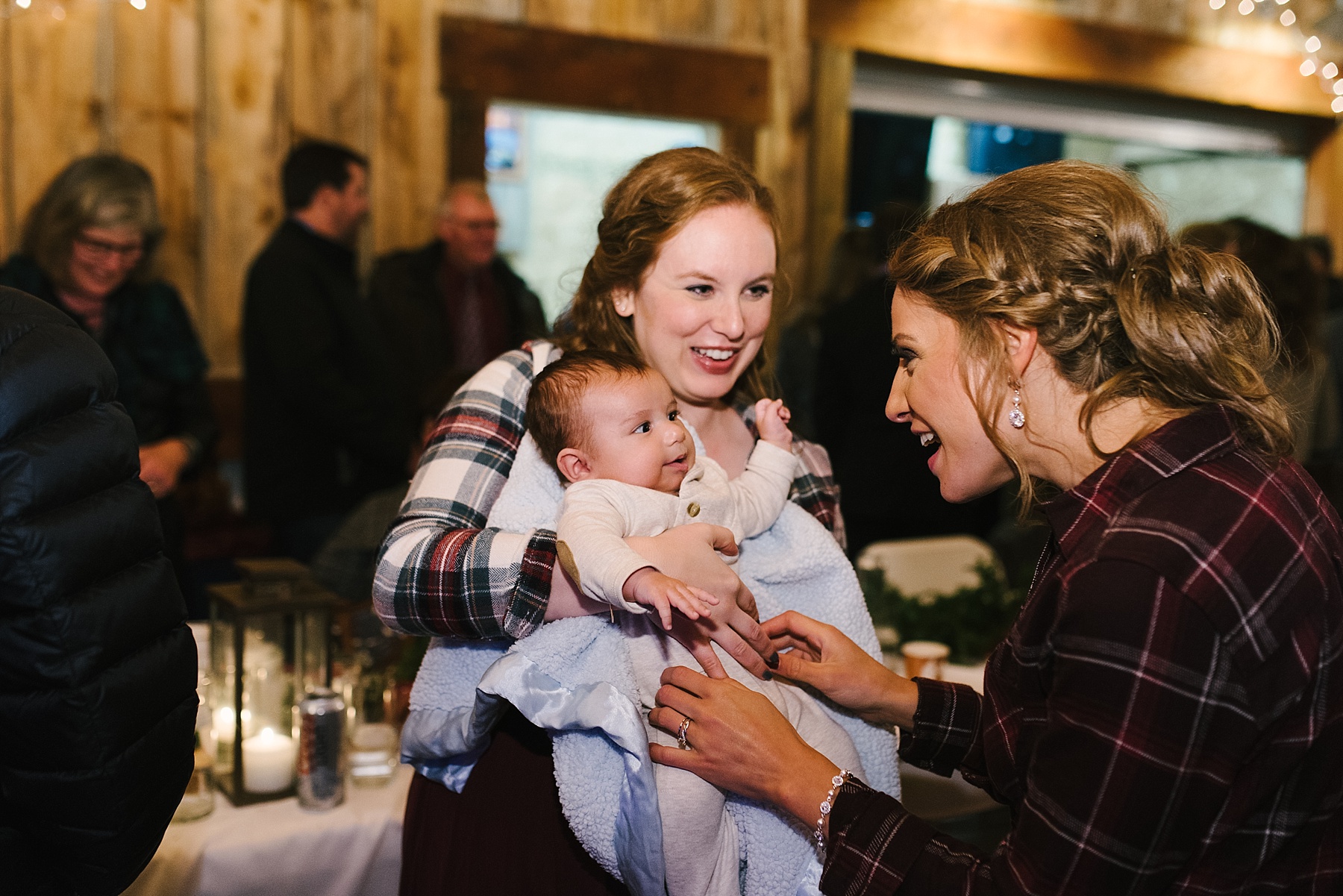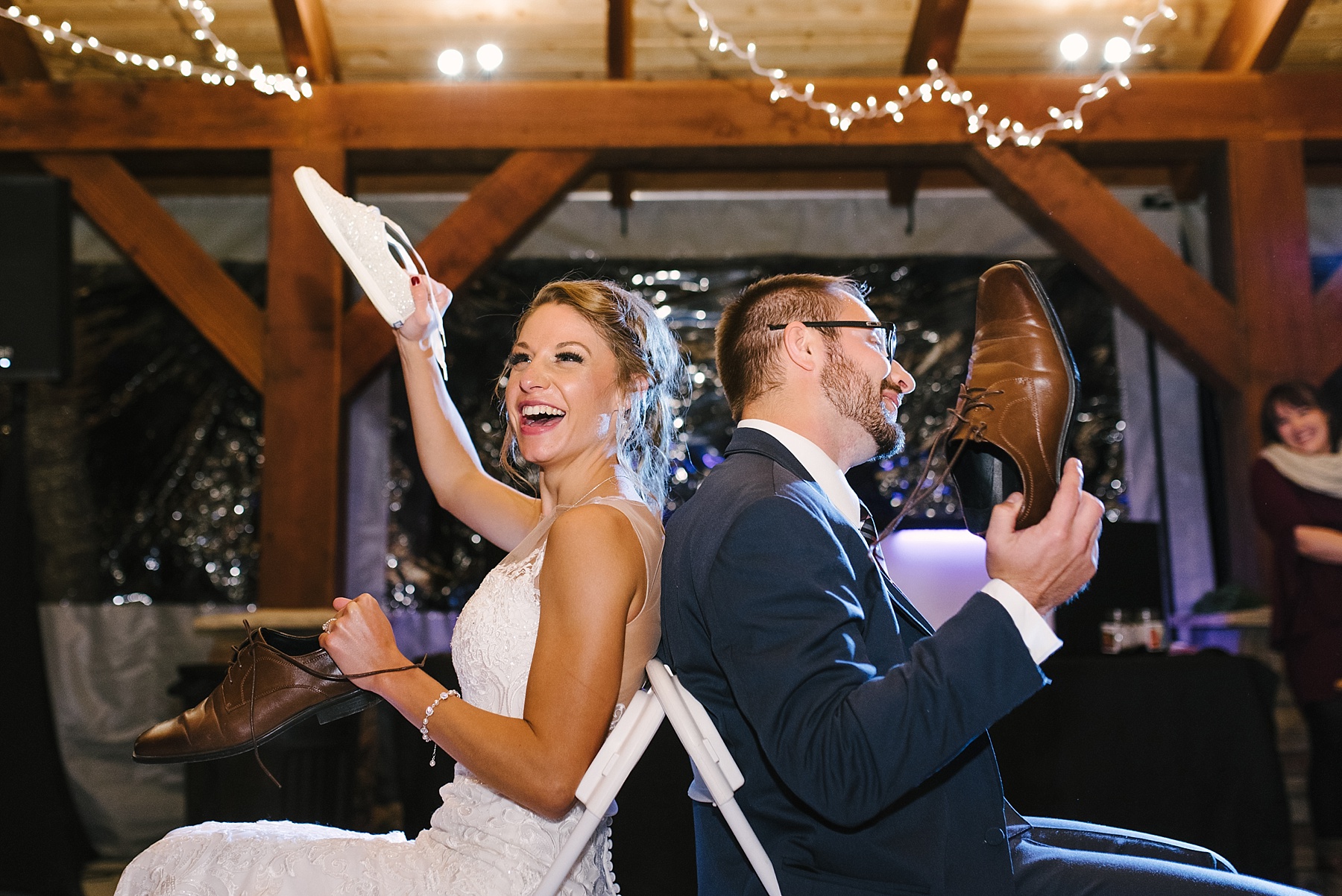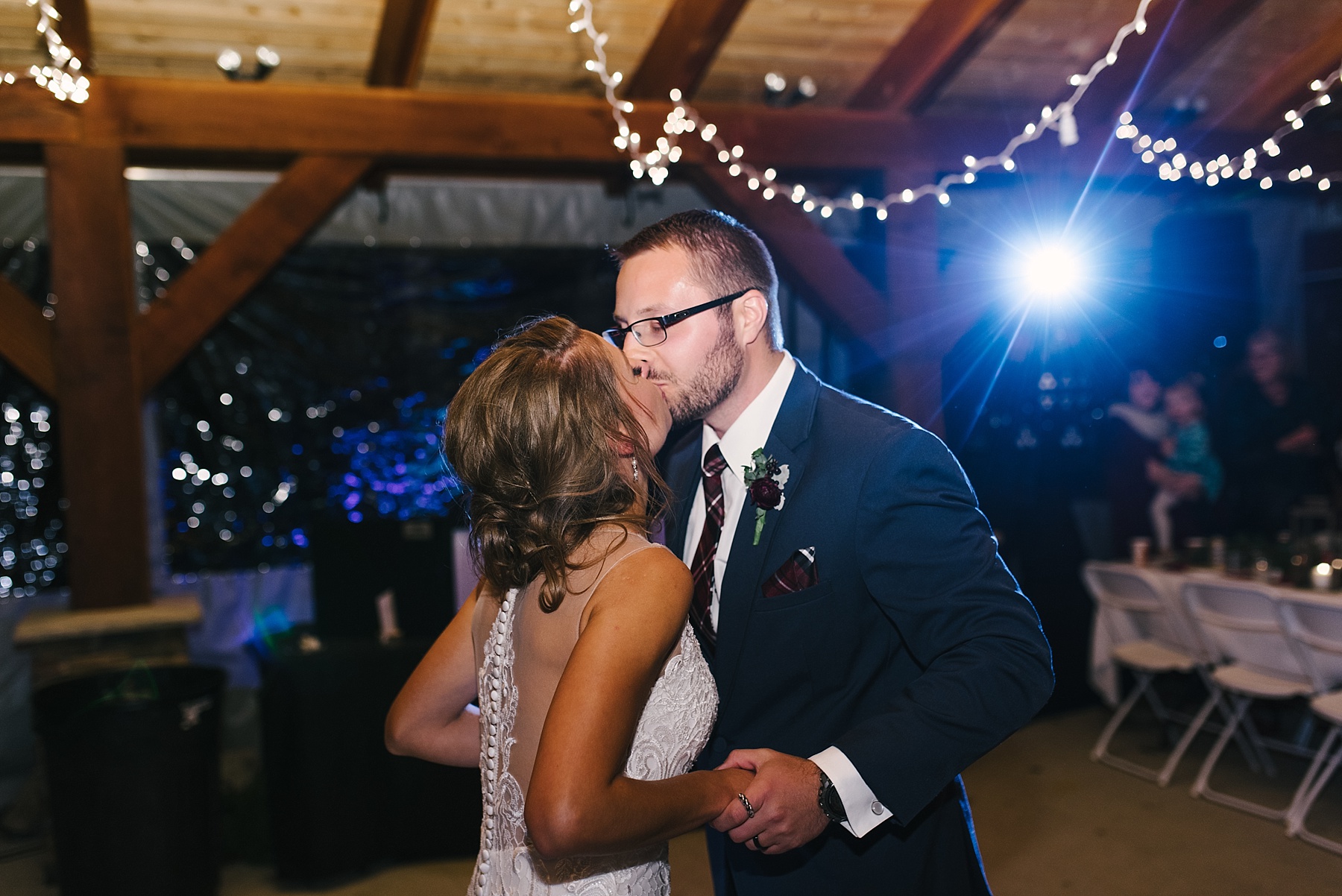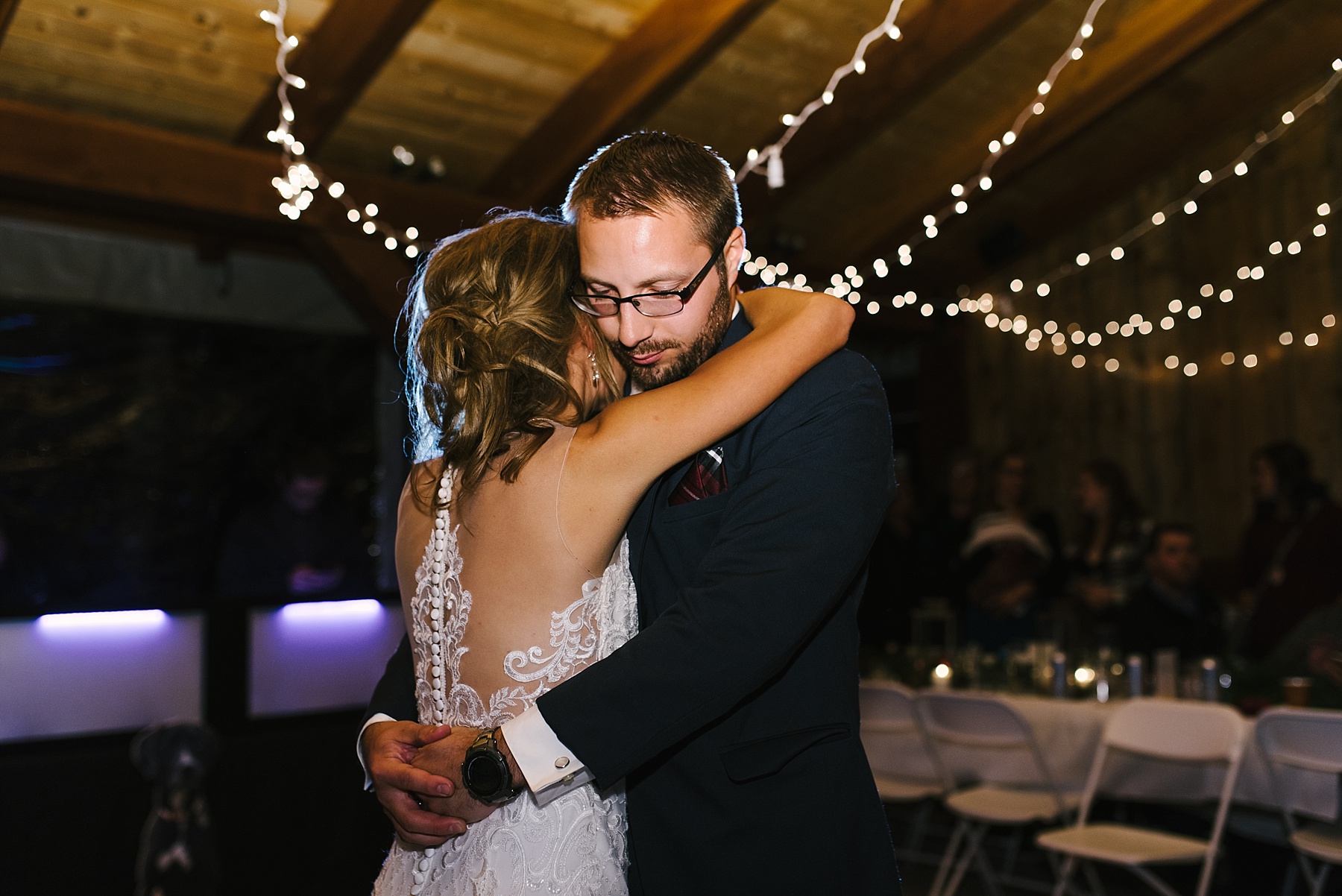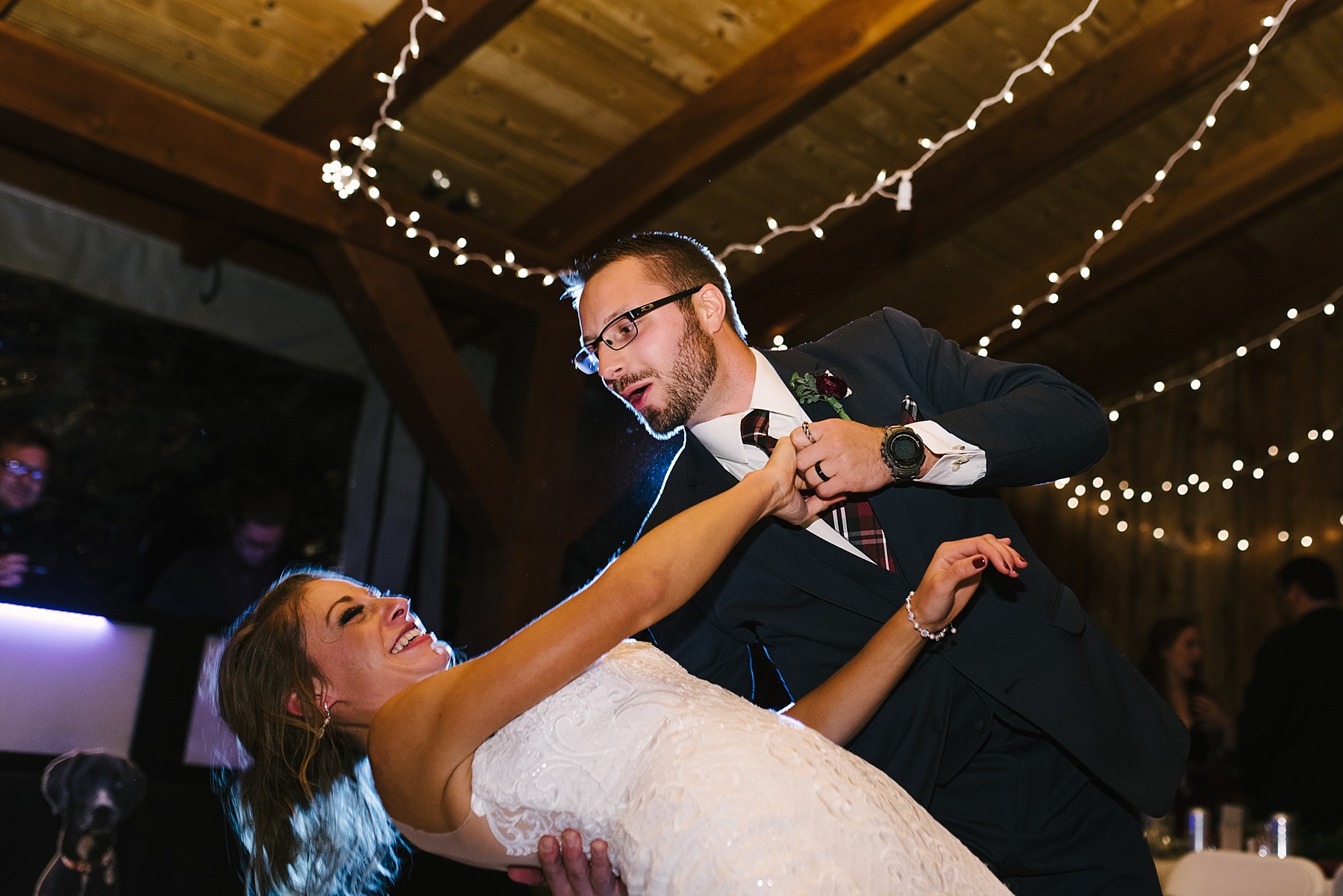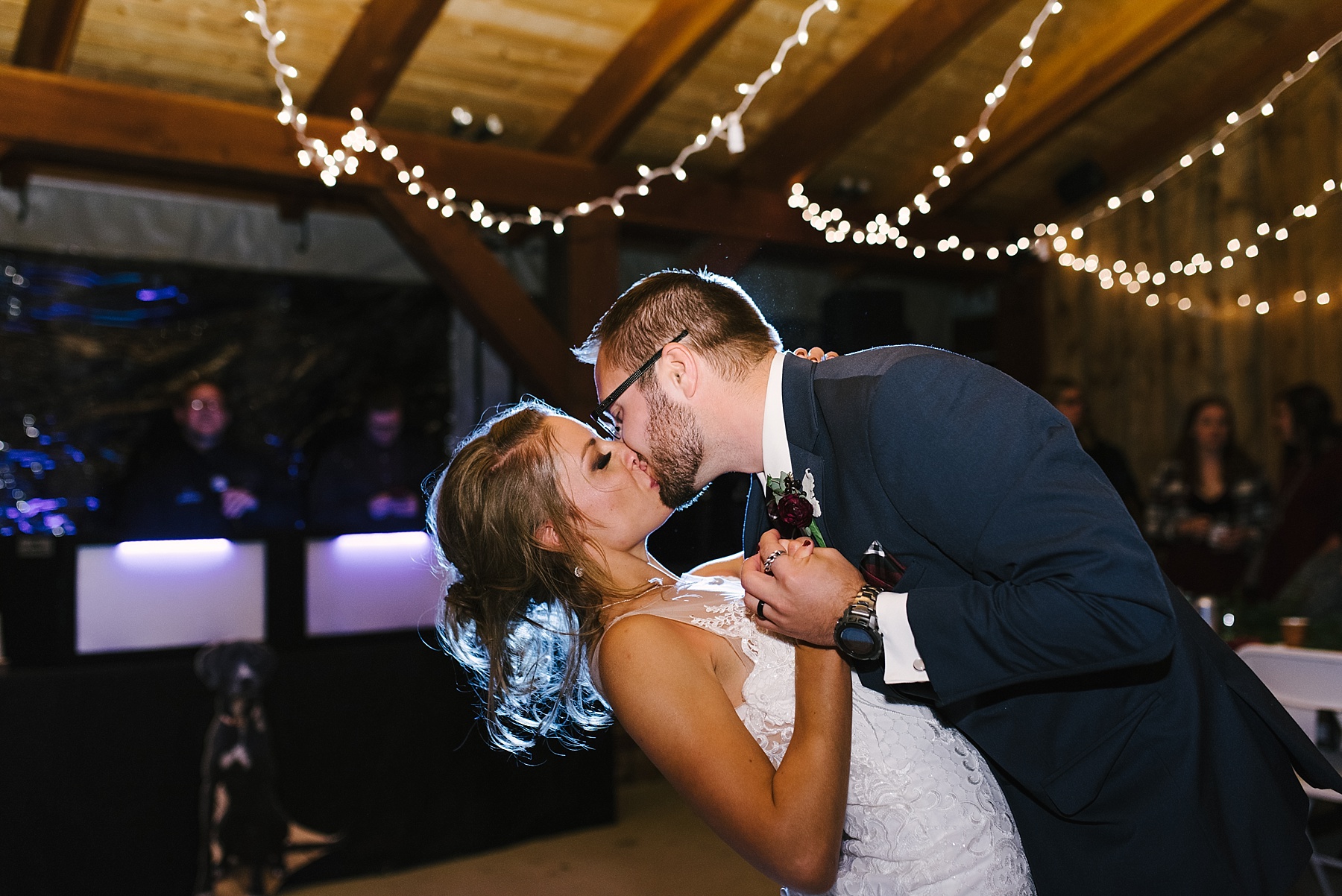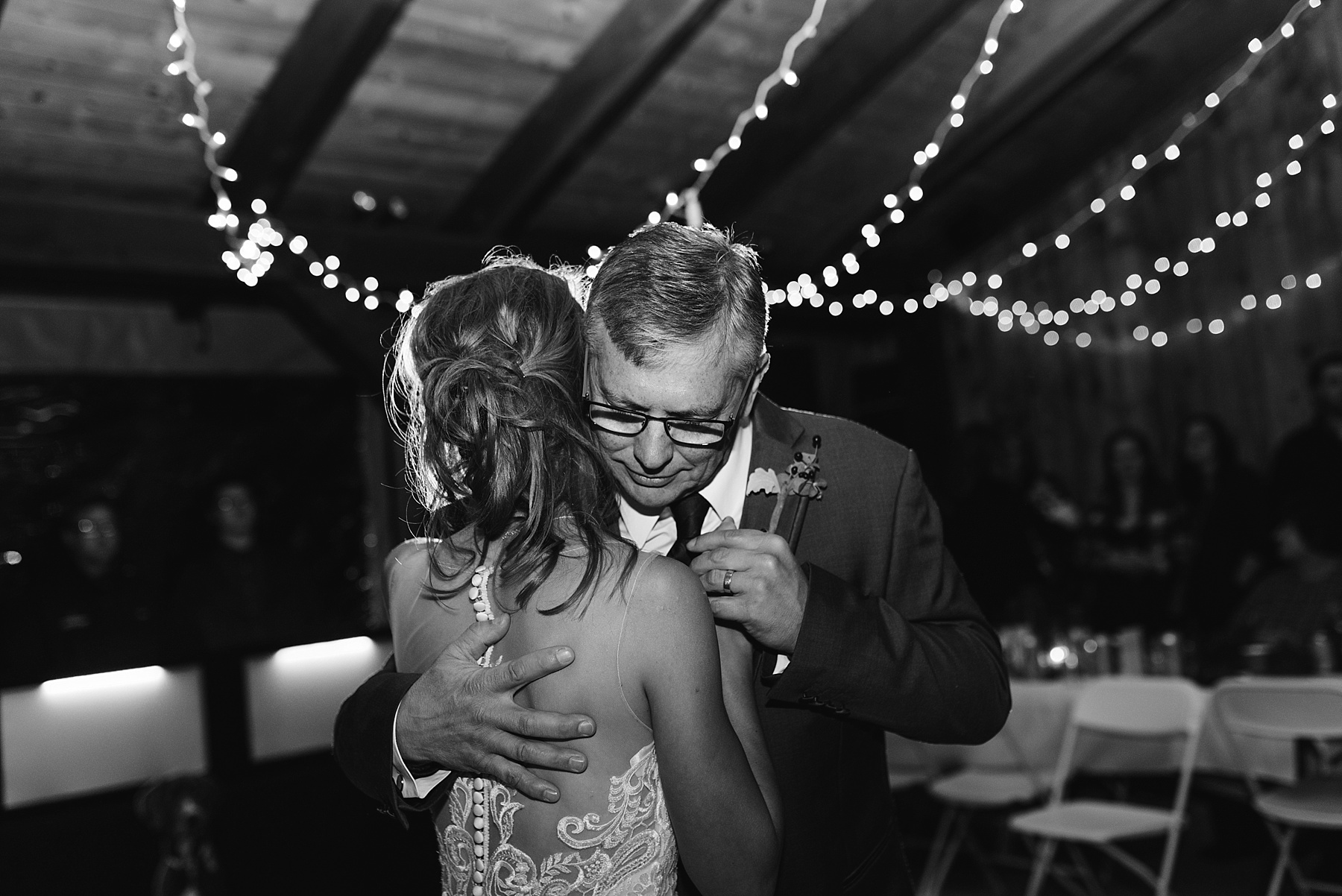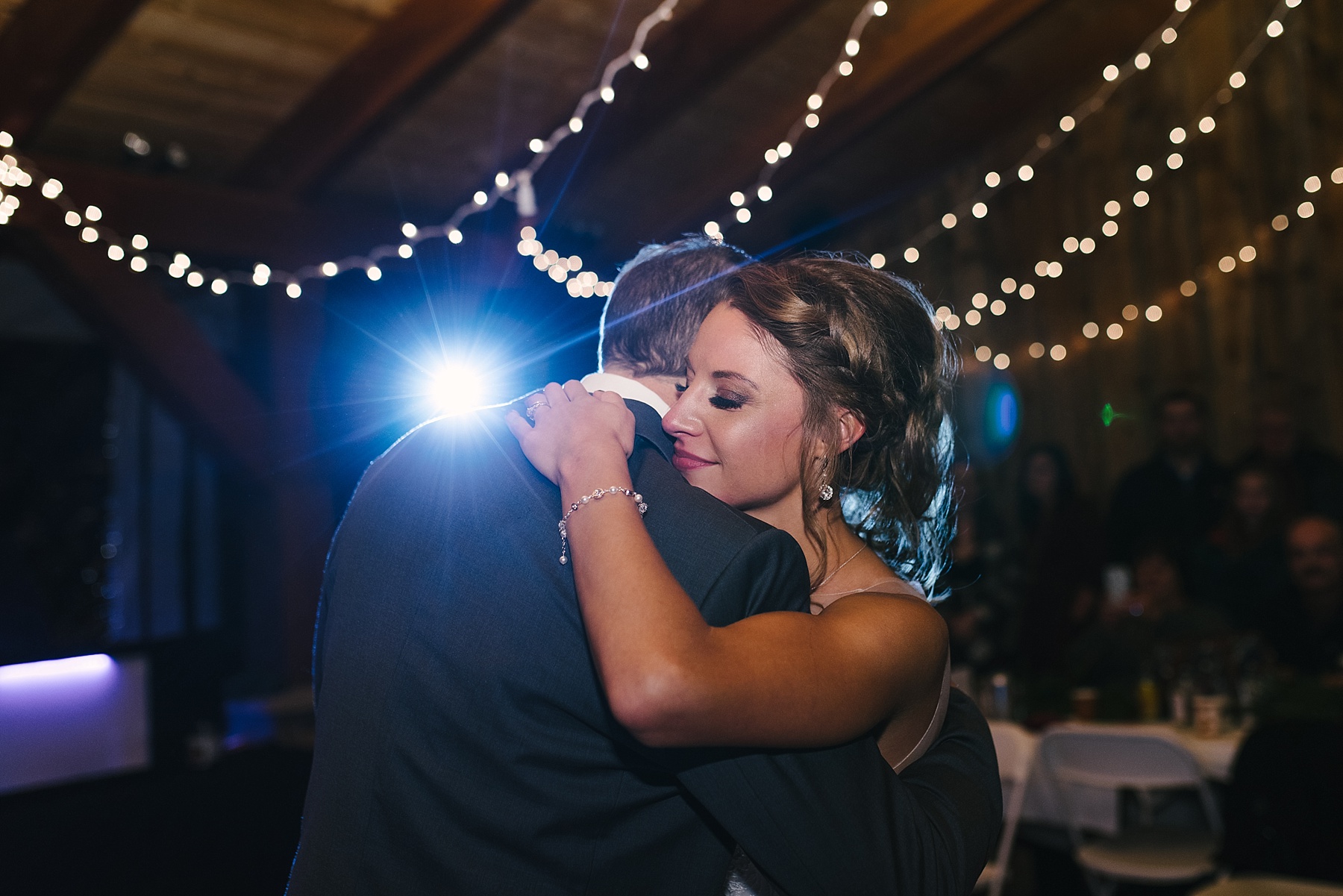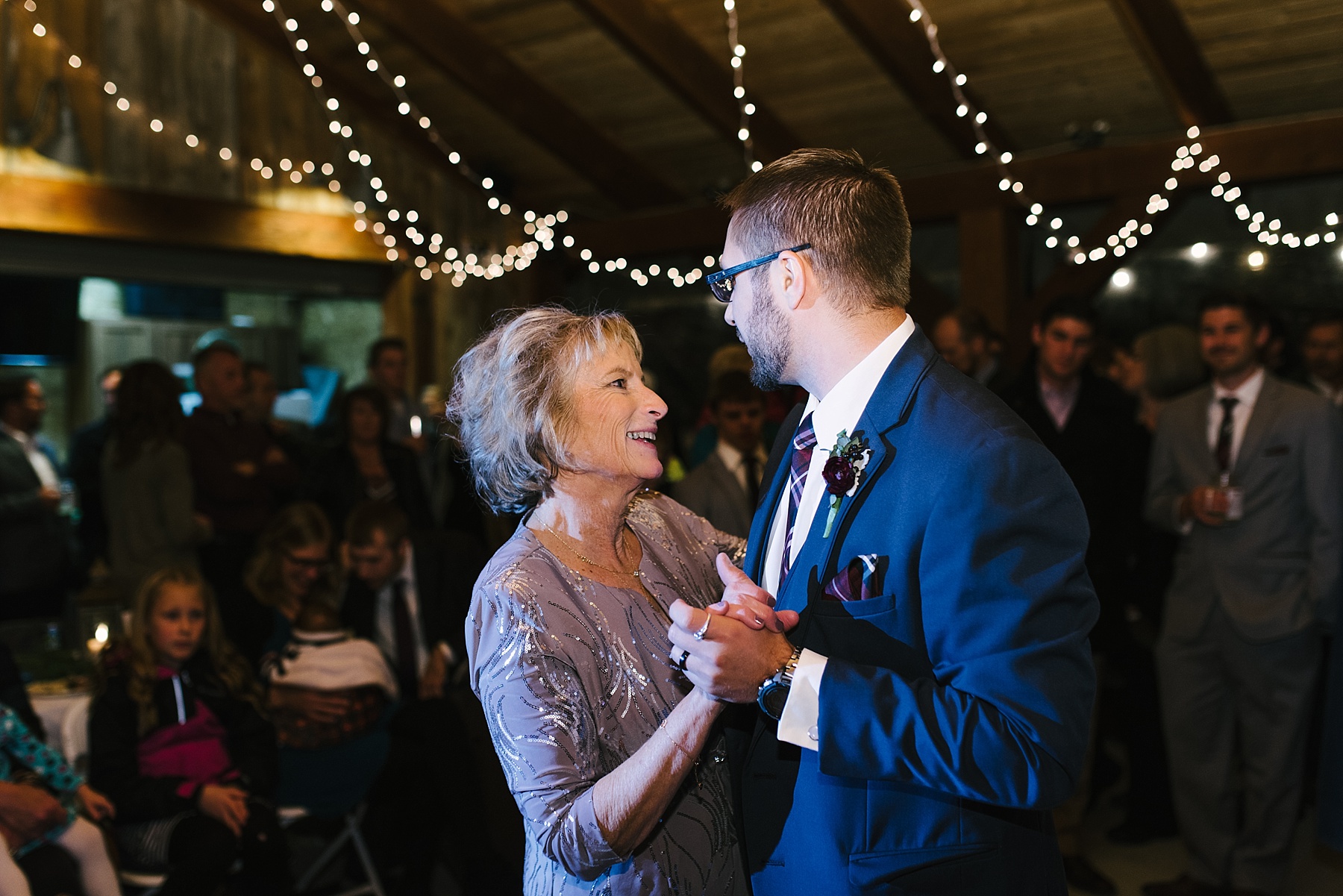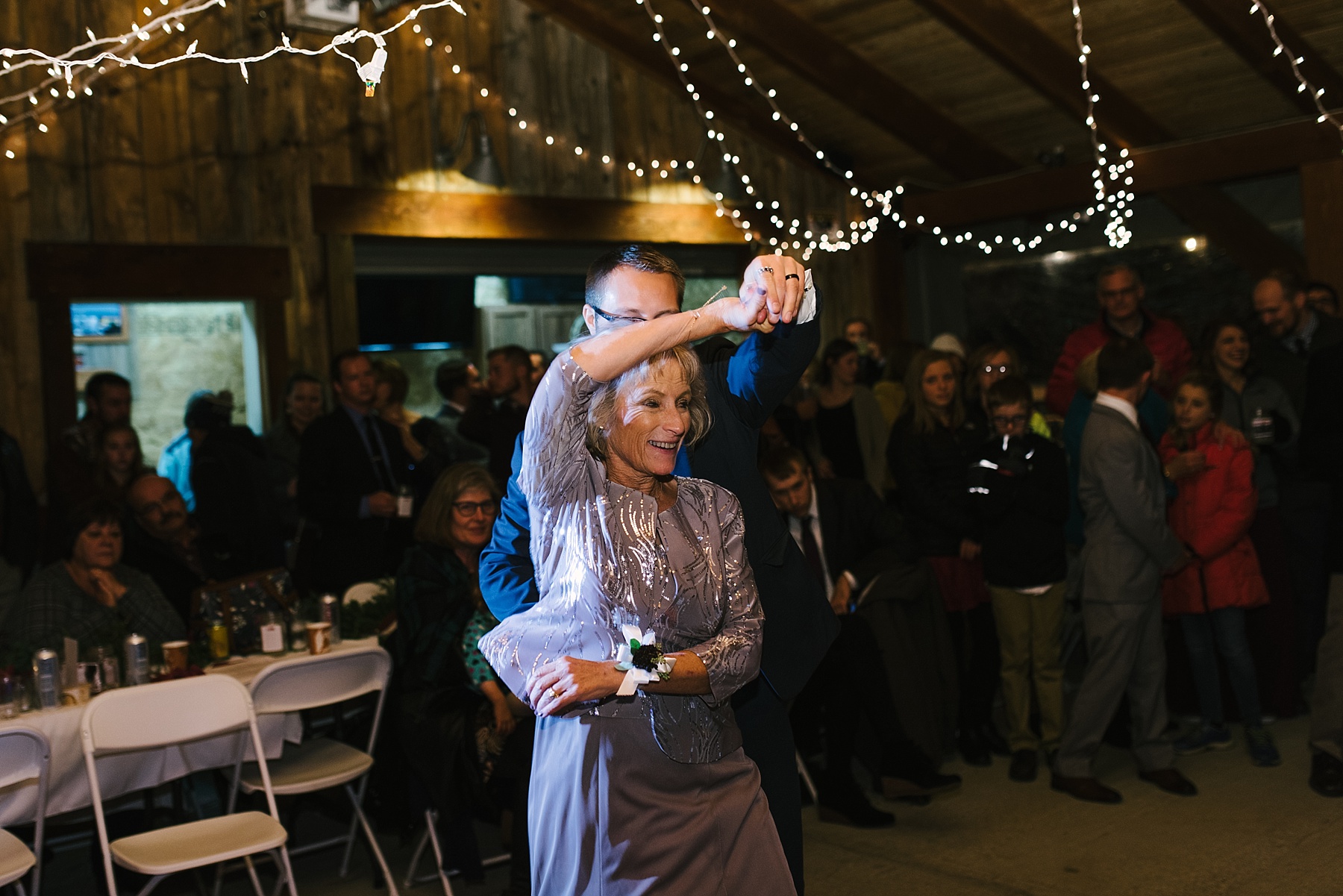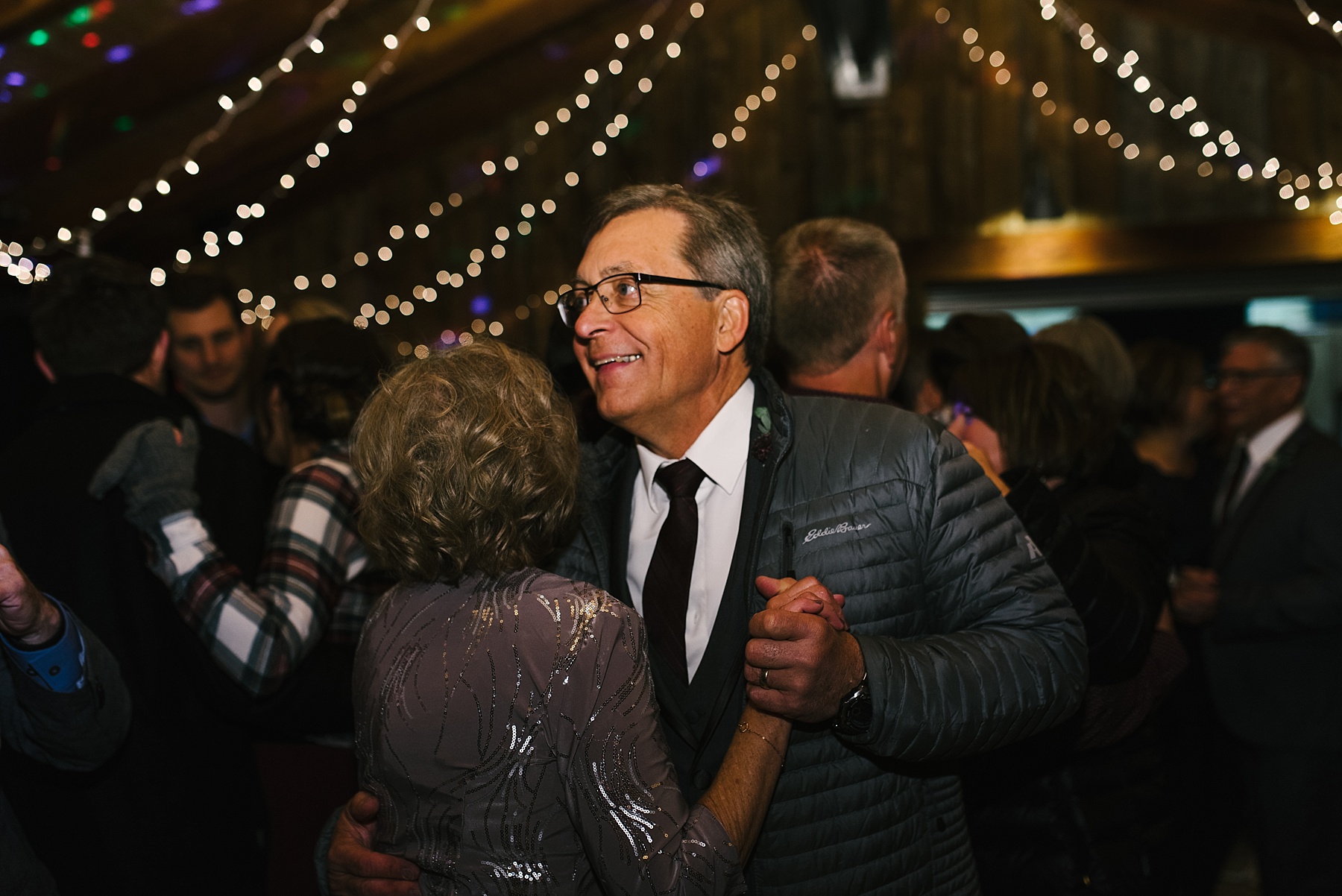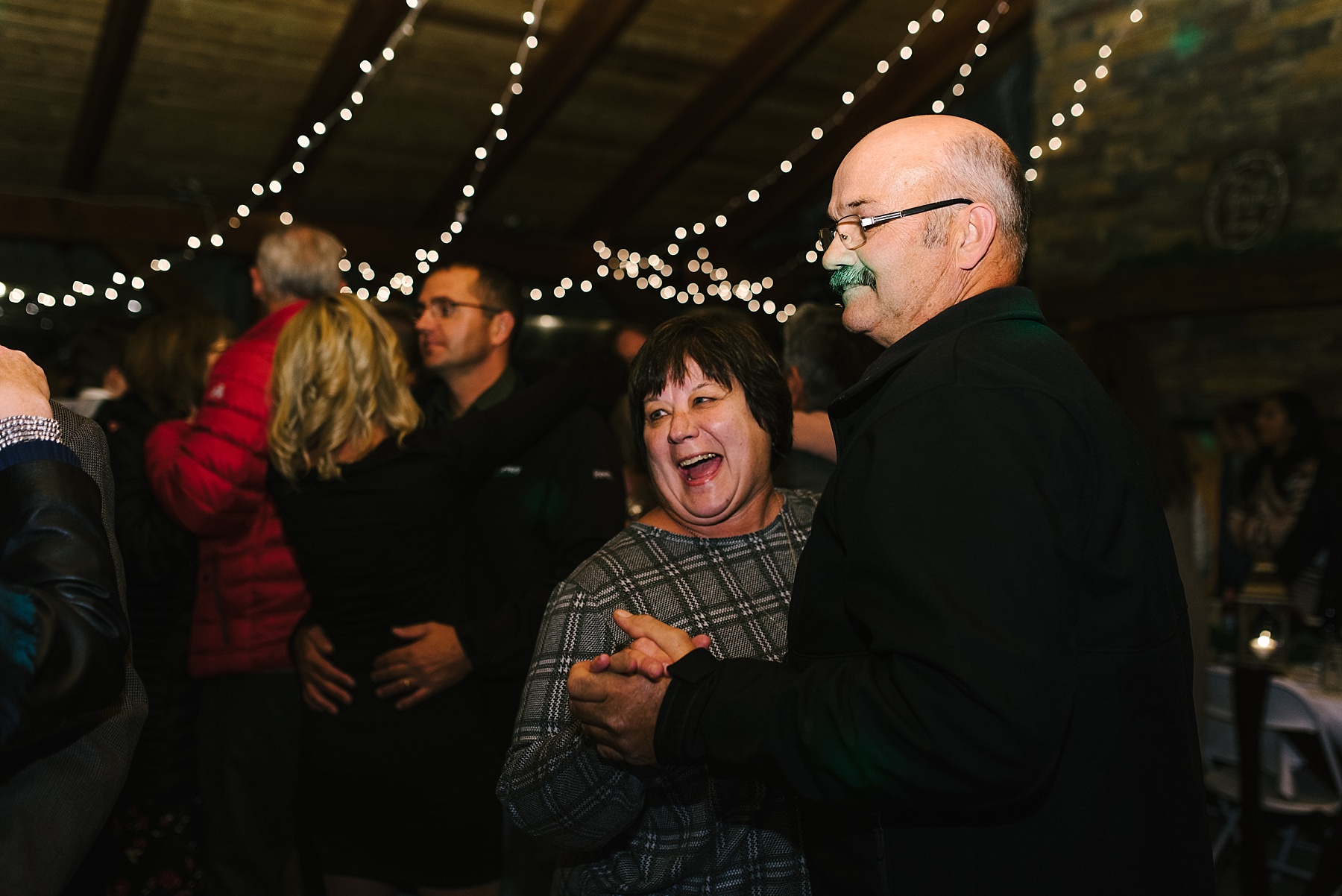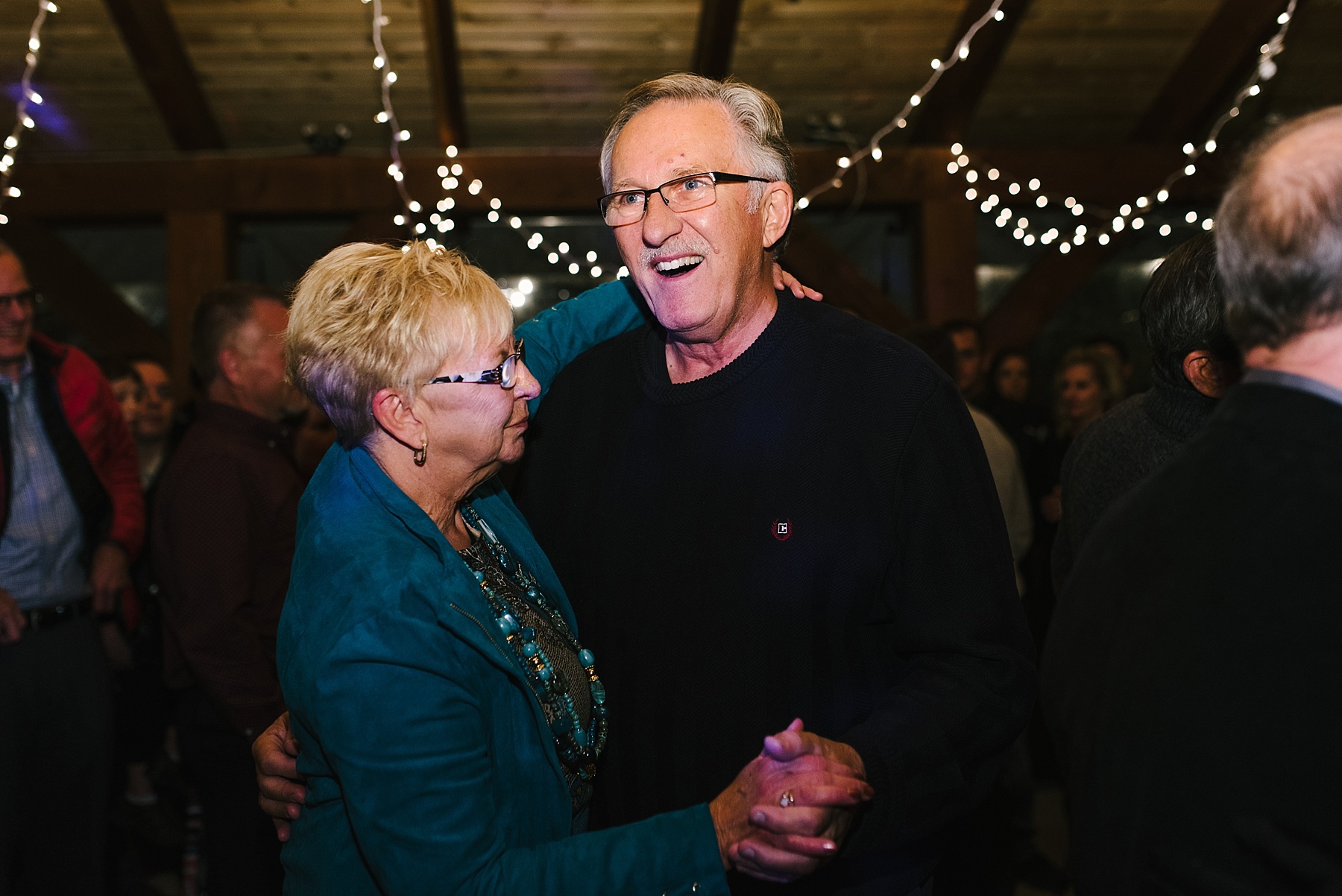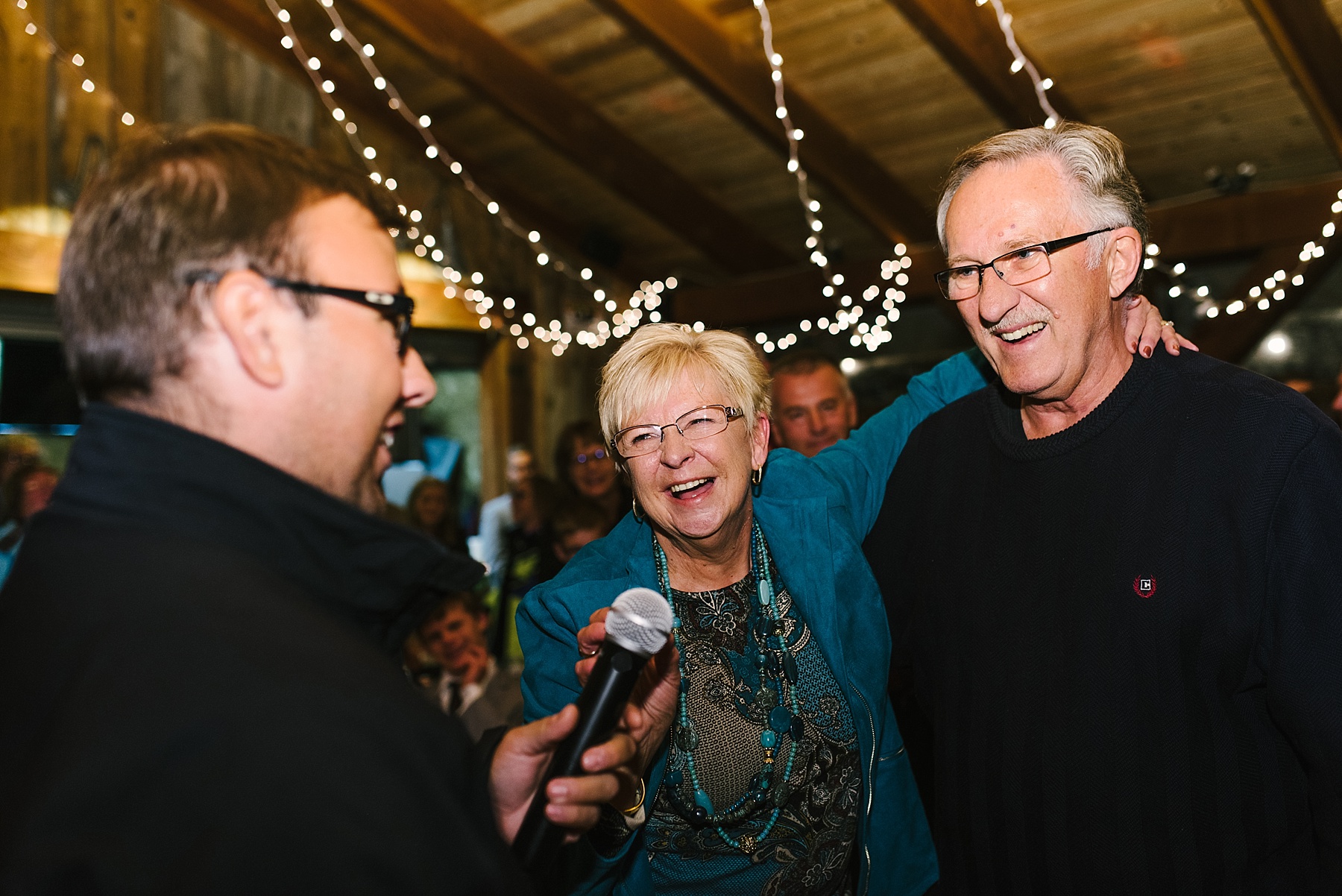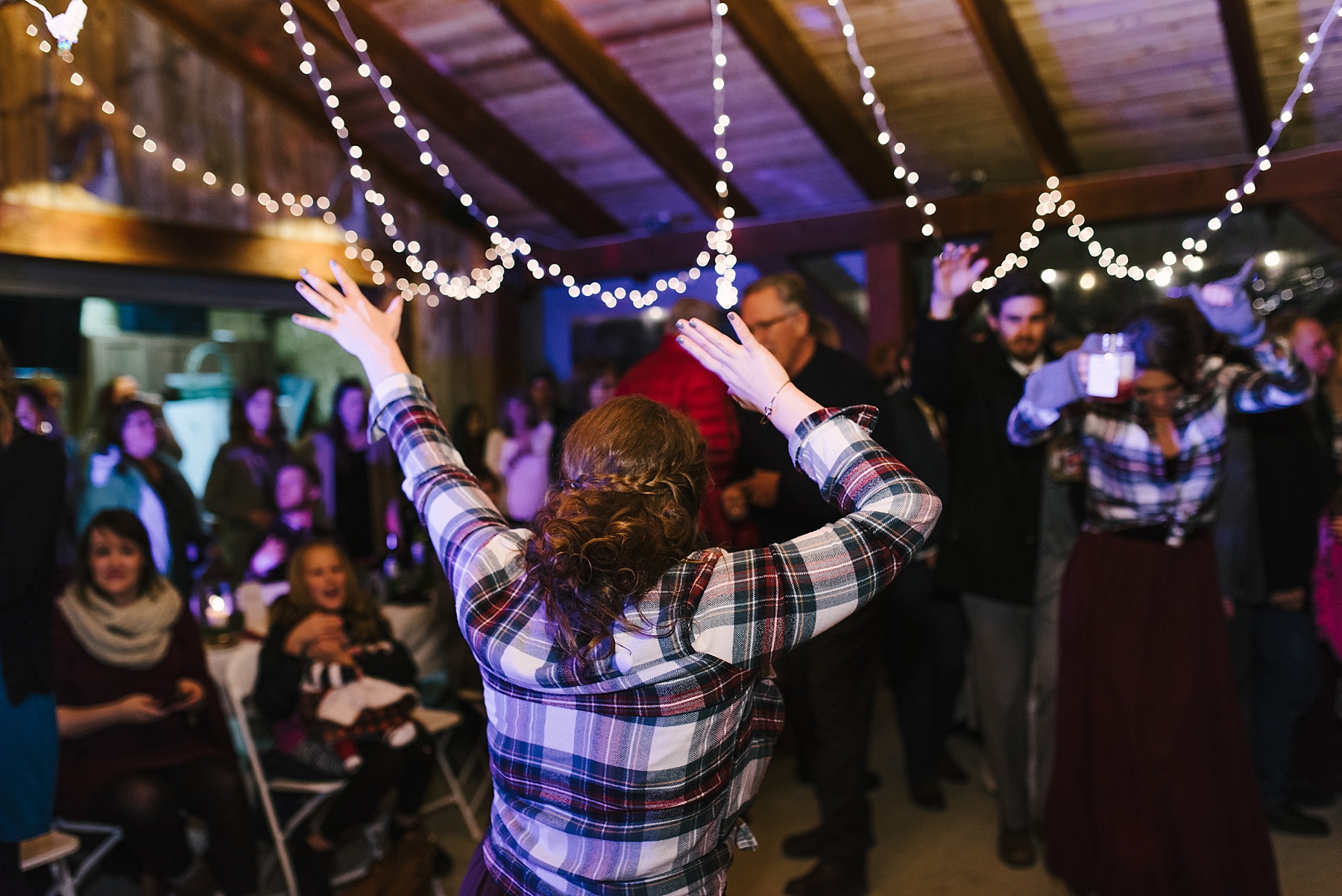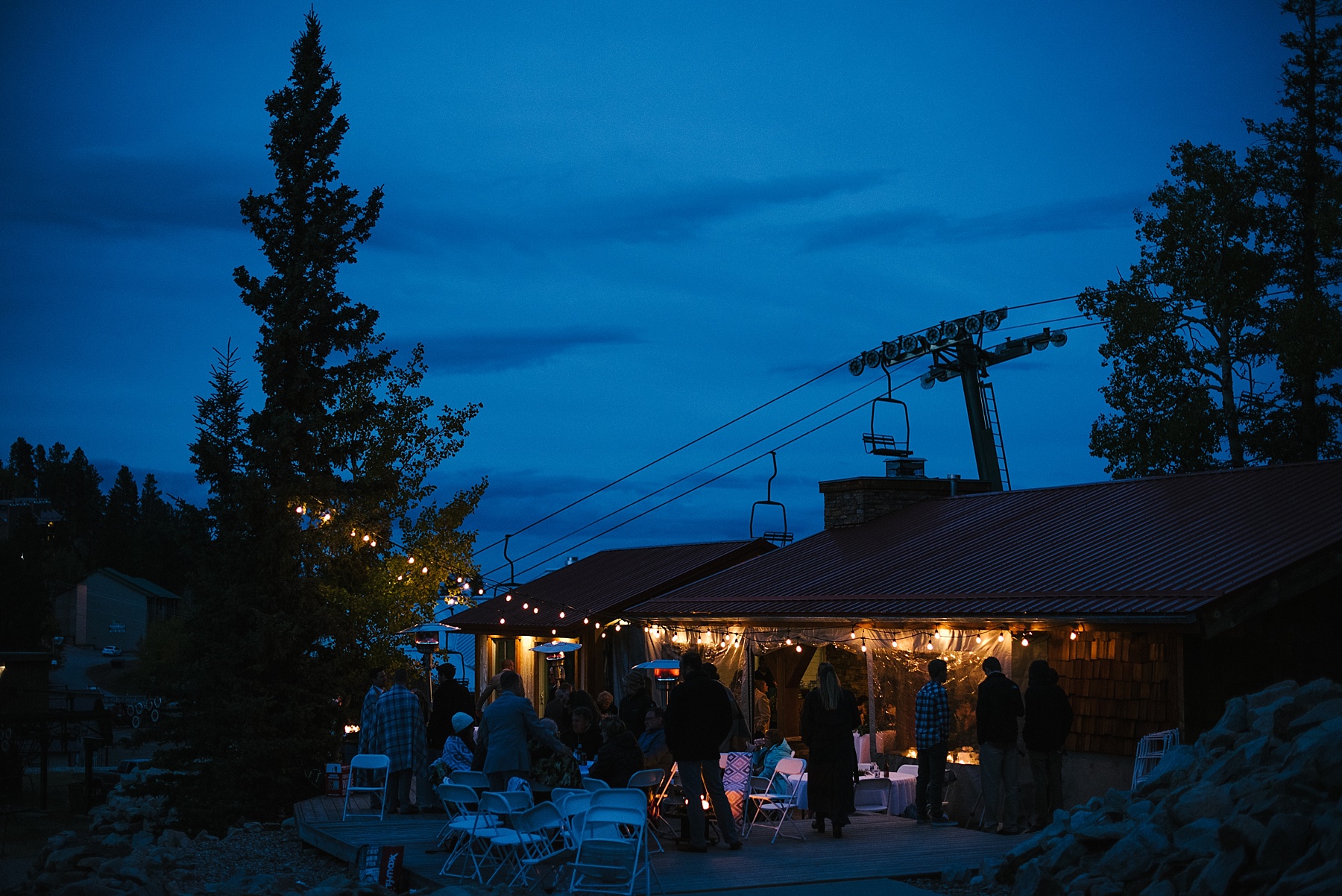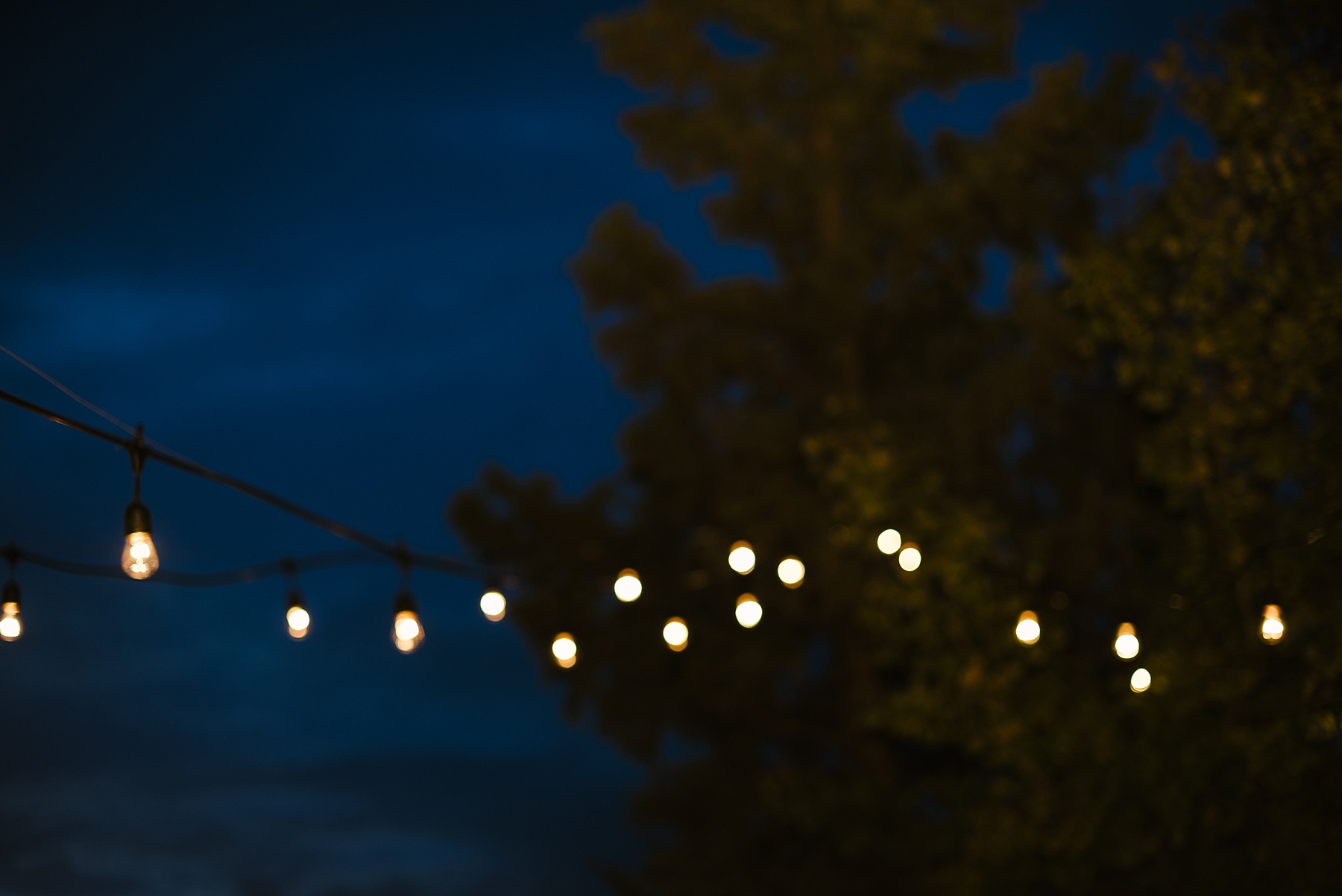 Wedding & Reception Venue: Terry Peak Chalet
Wedding Coordinator: Frankie Smith, Audra's Bridal Gallery
Florist: Victoria's Garden
Cake Artist: Jerry's Cakes and Donuts
DJ: JD Productions, Tyler Steffens
Makeup and Hair Artist: Jennifer Carmichael
Bridesmaid's Dresses & Tuxes: Audra's Bridal Gallery, Matty Mehlhaff
Bride's Gown: House of Wu
Additional Photo Location: Spearfish Canyon