Mike & Anna tied the knot on a beautiful July day in an intimate, outdoor, backyard wedding (no joke, my absolute FAVORITE kind of day!) I'm all in favor of keeping your loved ones close on such a special occasion, and keeping it casual for maximum fun and comfort!
The day began with the bride and groom getting ready with their separate parties – the girls looked cute even before they put on their bridesmaid's dresses (they had matching getting ready dresses, too!) and the guys looked dapper thanks to a loose dress code with plenty of room for self expression! Mike and Anna, fittingly, were surrounded by one big happy bridal party – the more the merrier!
The ceremony was one of the most unique I've ever seen! The guests were seated under tents across the water from the bride, groom, and bridal party, who lined up in front of a gazebo on a small island in the middle of the man-made lake. A beautiful blue sky, a little breeze, and a whole lot of heart made for a picture-perfect ceremony.
Afterwards, guests mingled near the reception space, snacking on popcorn and appetizers and playing yard games in the increasingly golden light. Mike, Anna and I took this opportunity to snag some more photos! We did the same right before I left, when the sun was near setting, to get that delicious light! Heart eyes forever for couples who are willing to sneak away even for 5 minutes at sunset for a few photos!
There is so much more I could say about this day, but I'll leave it to the photos to do the talking. Mike and Anna, I've enjoyed every bit of wedding planning, engagement session adventuring, and wedding day celebrating with you. You both have such unique presences that make everyone around you want to be your friend (me included – busted 😉 ) Wishing you all the best as you start your life together in Colorado!
Now, for the photos! Stay til the end to see the awesome vendors who were involved in this wonderful day.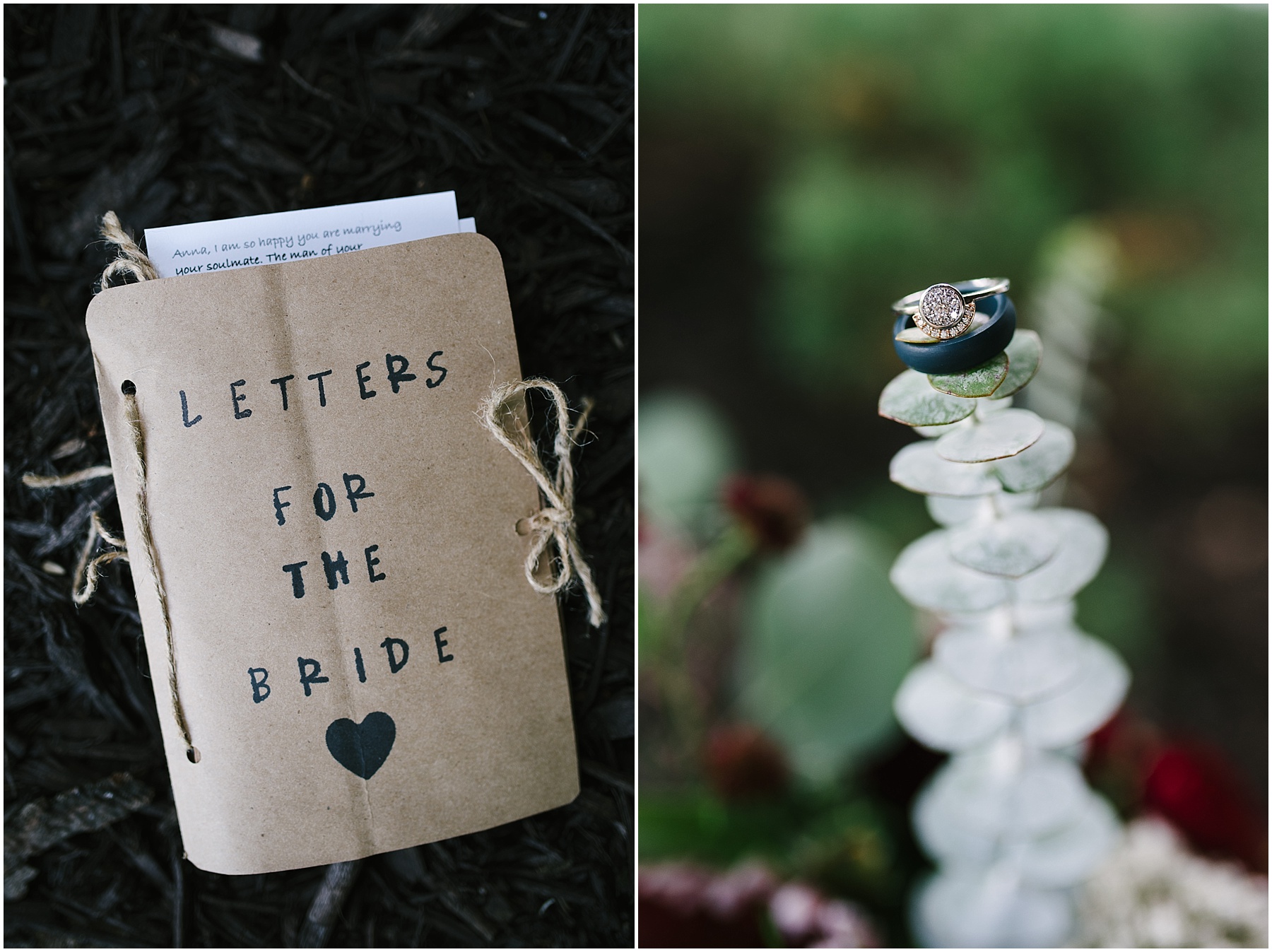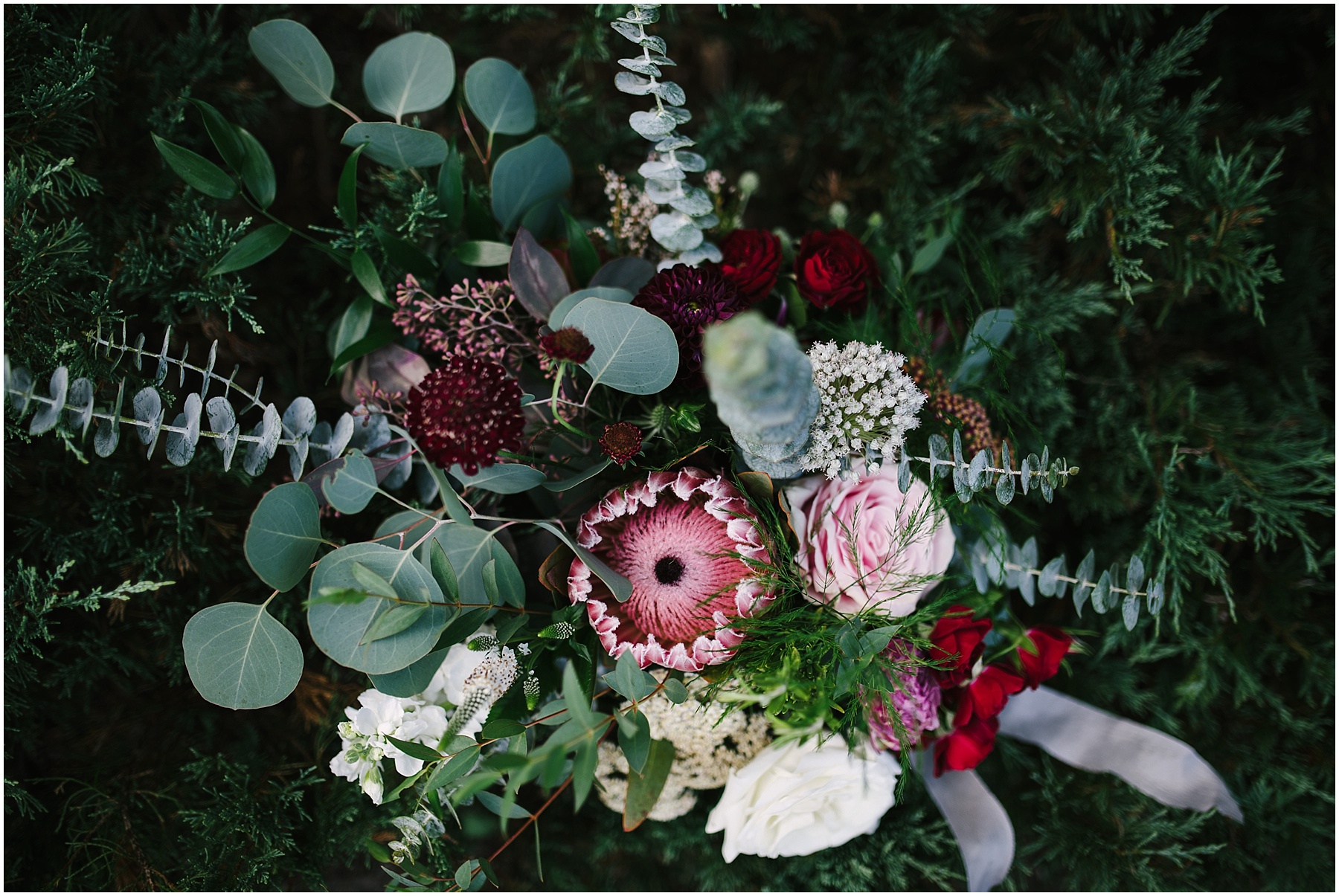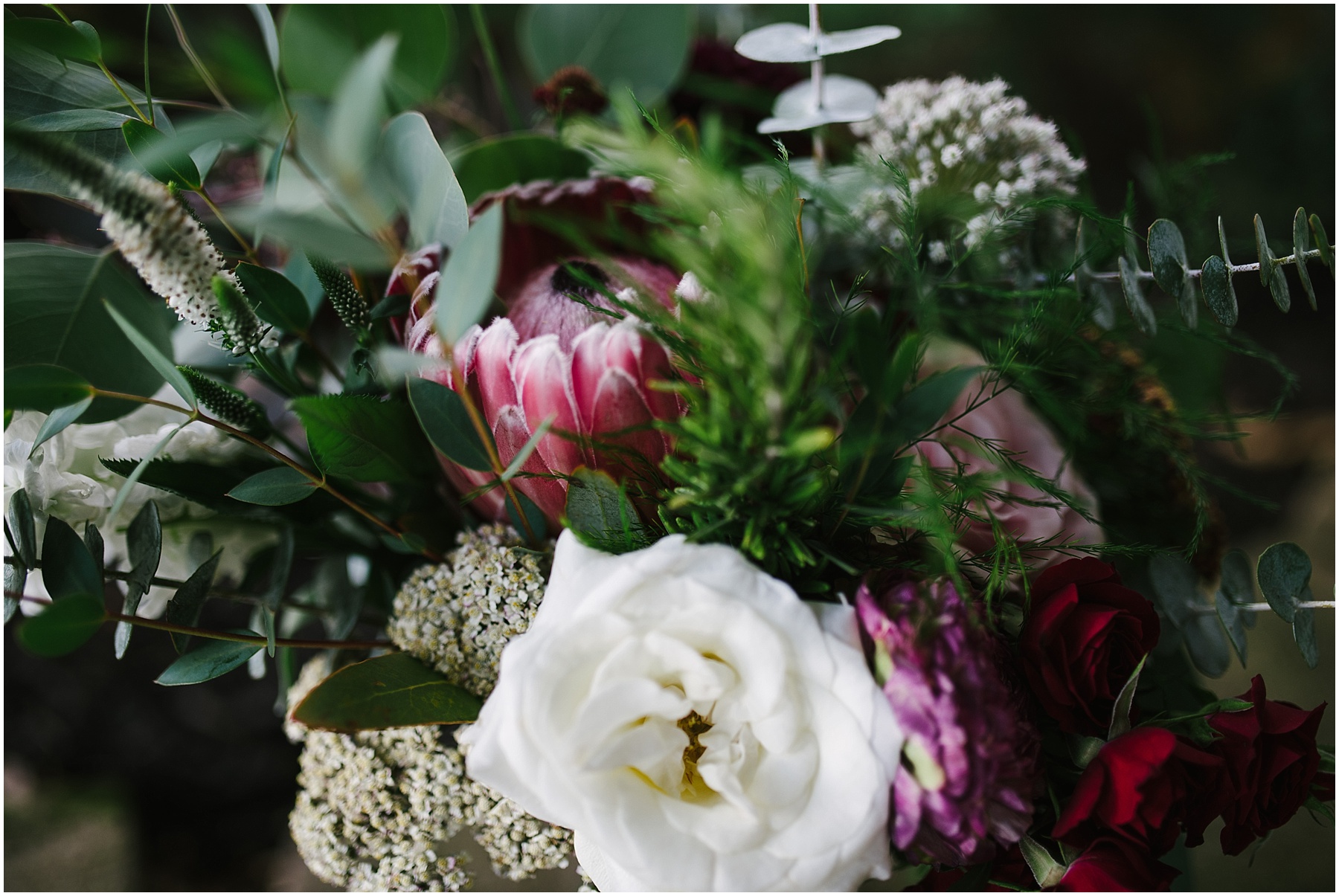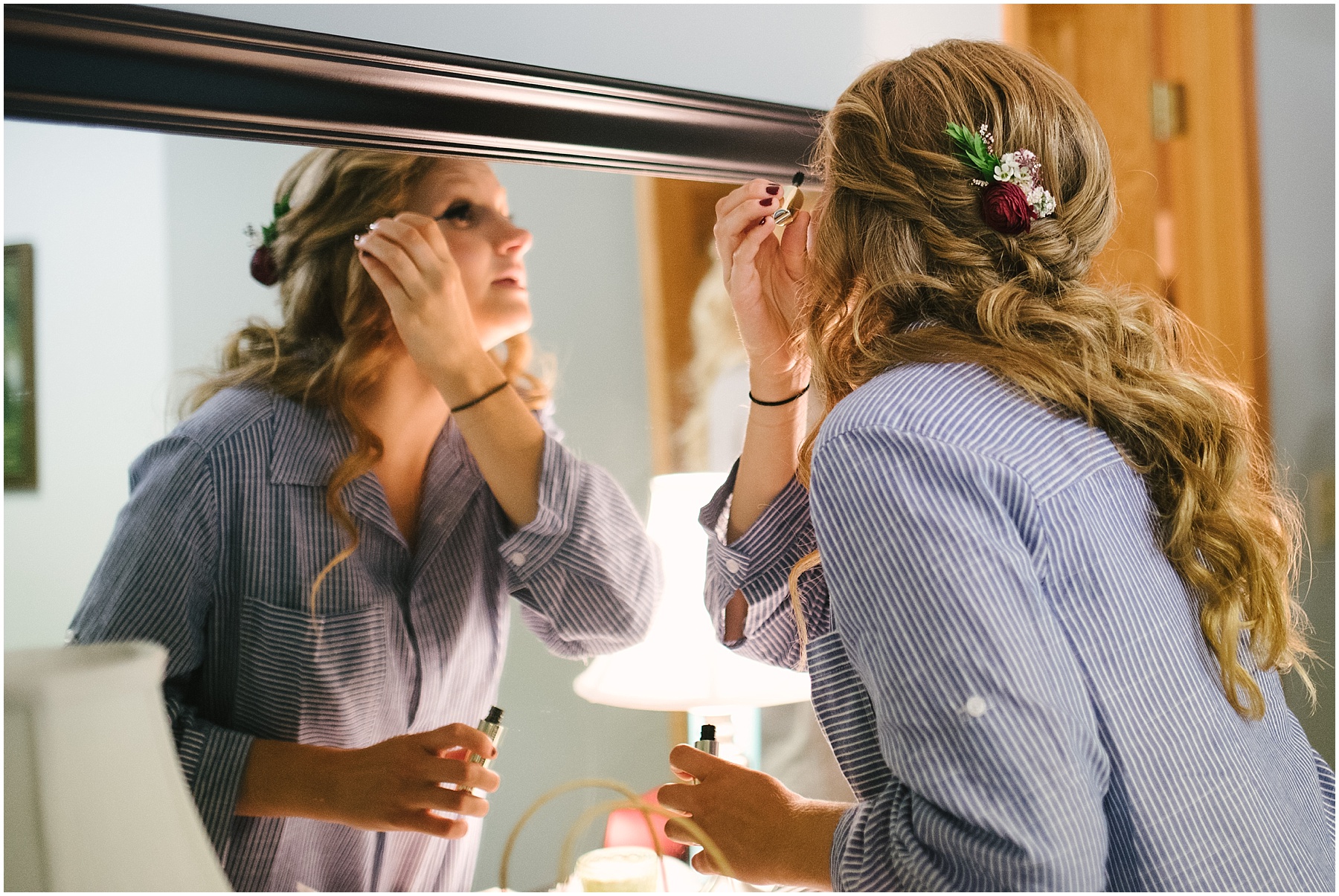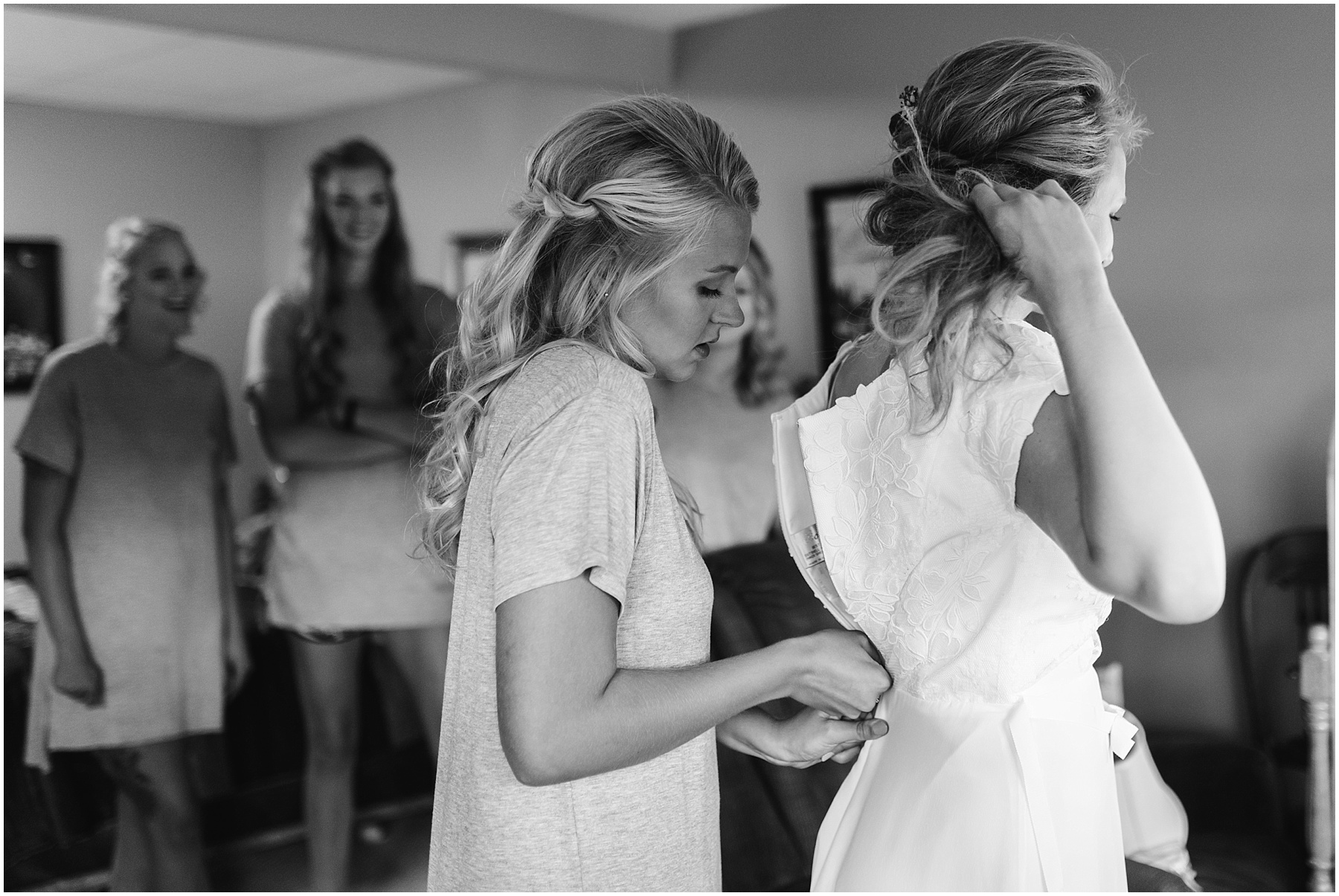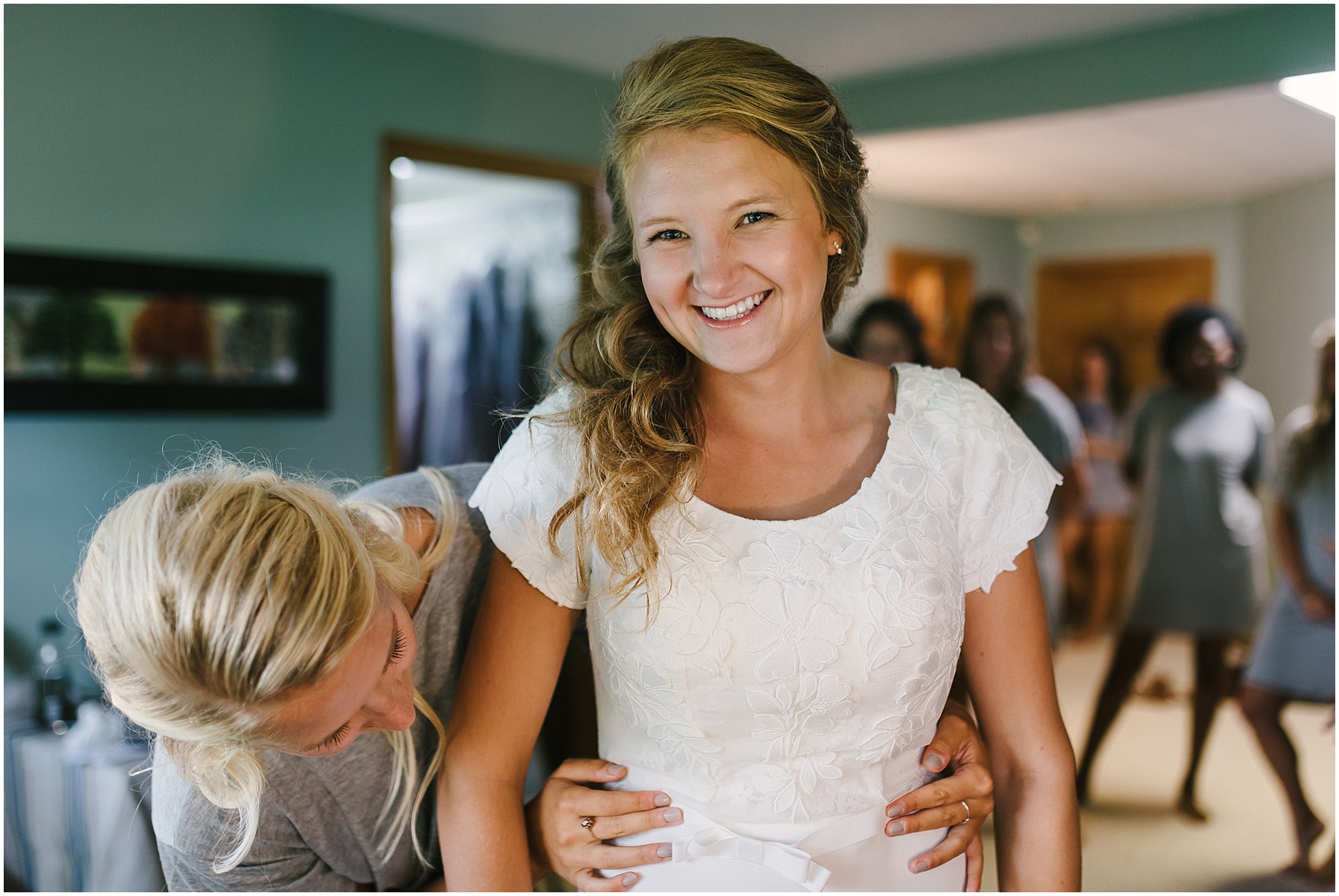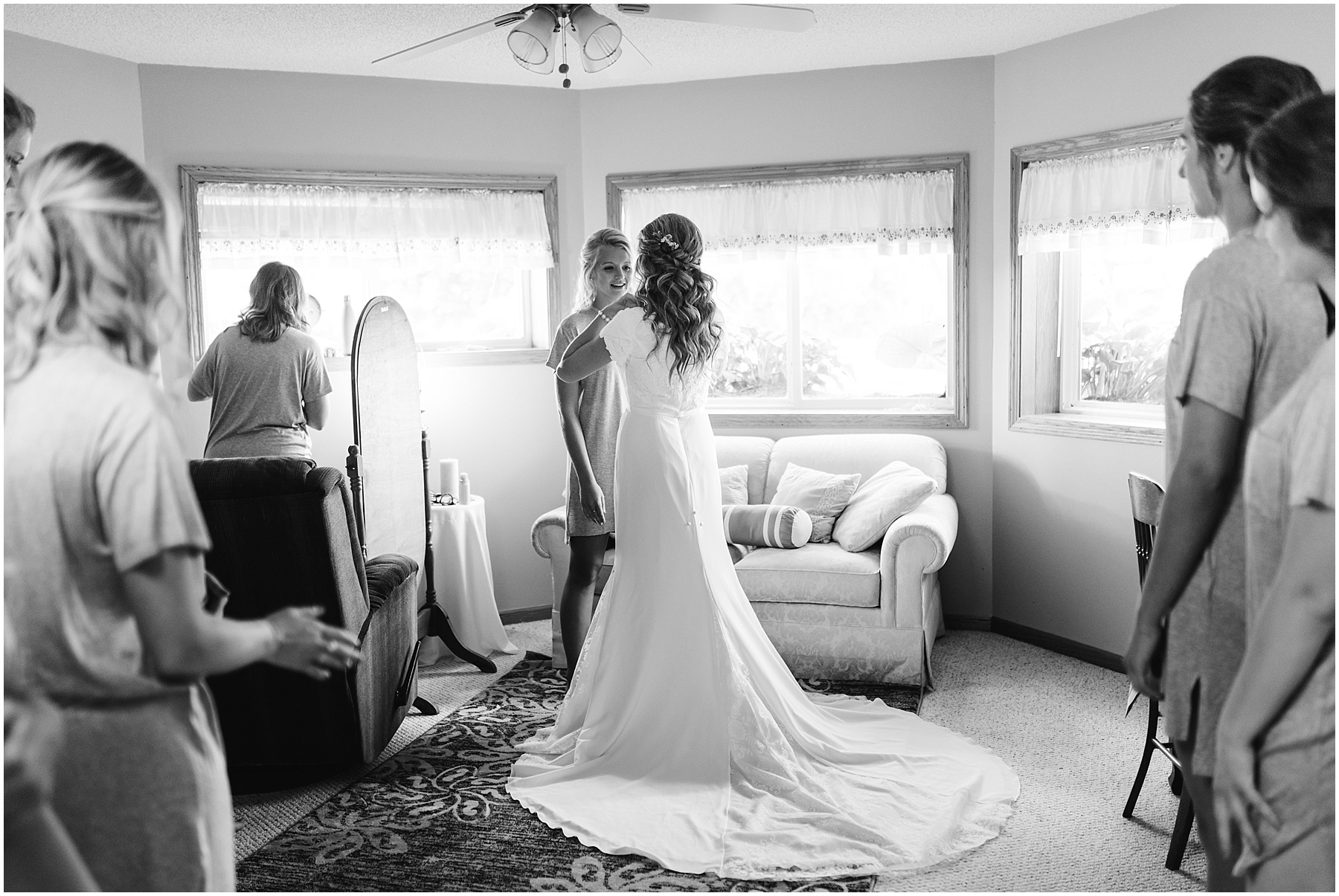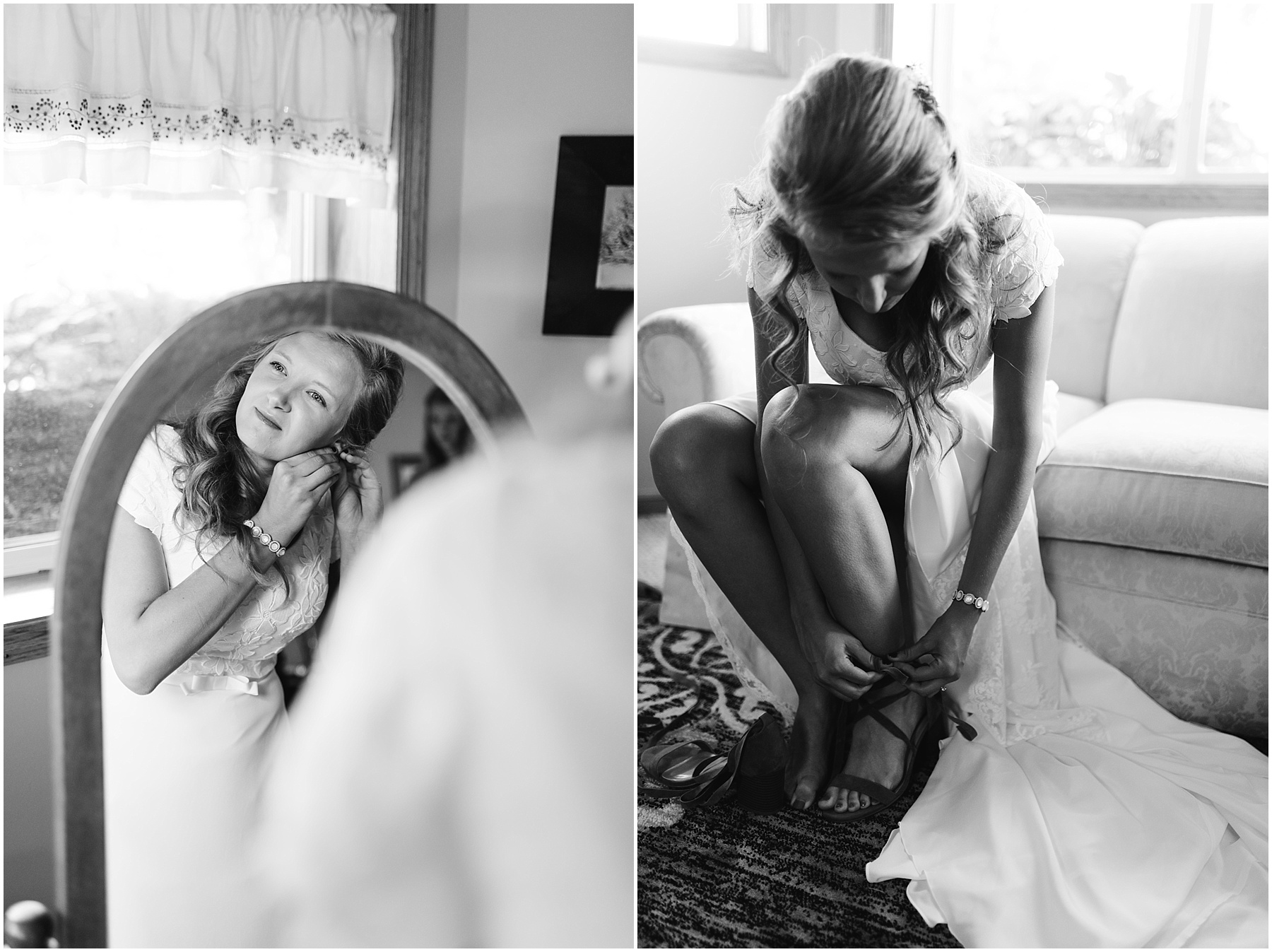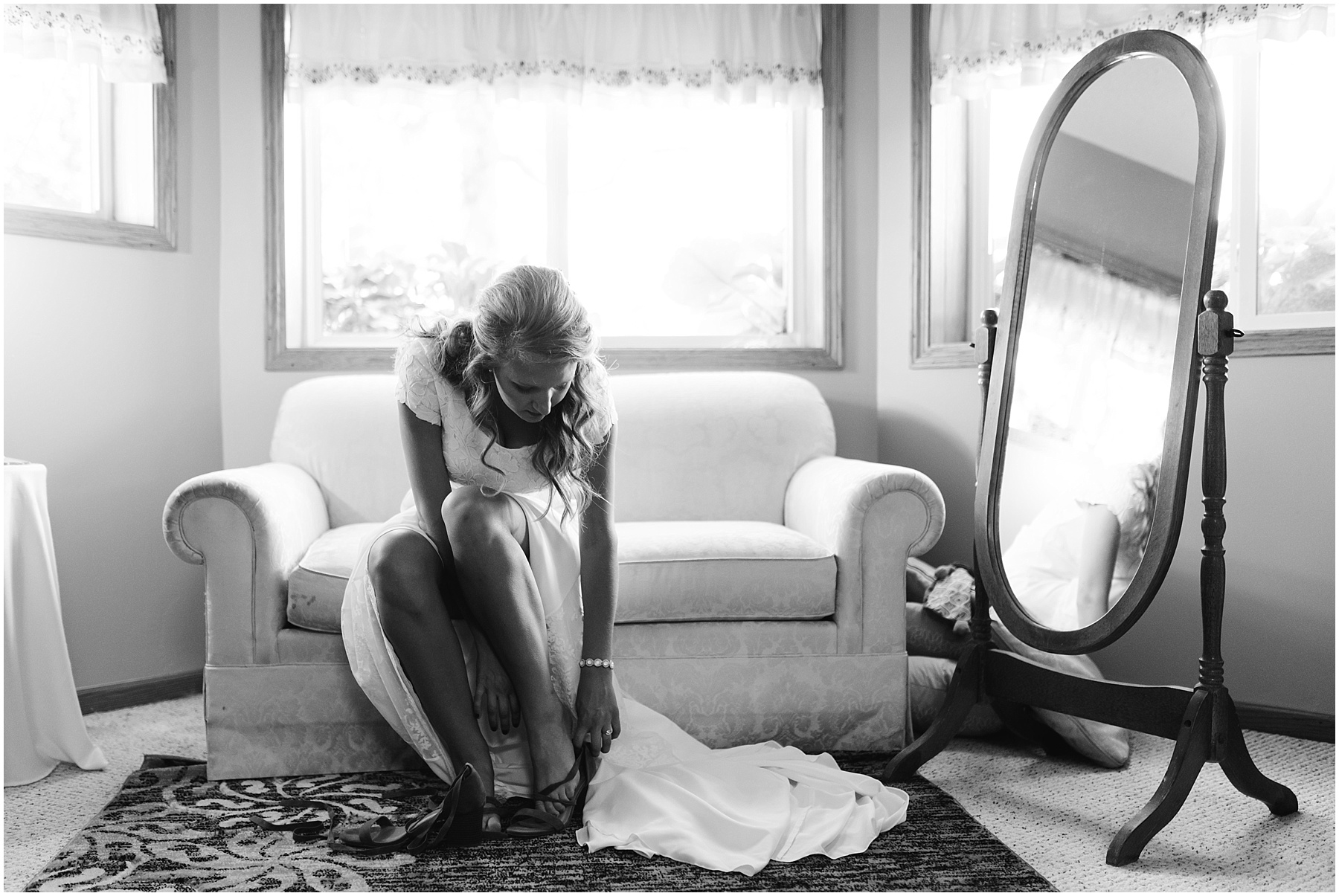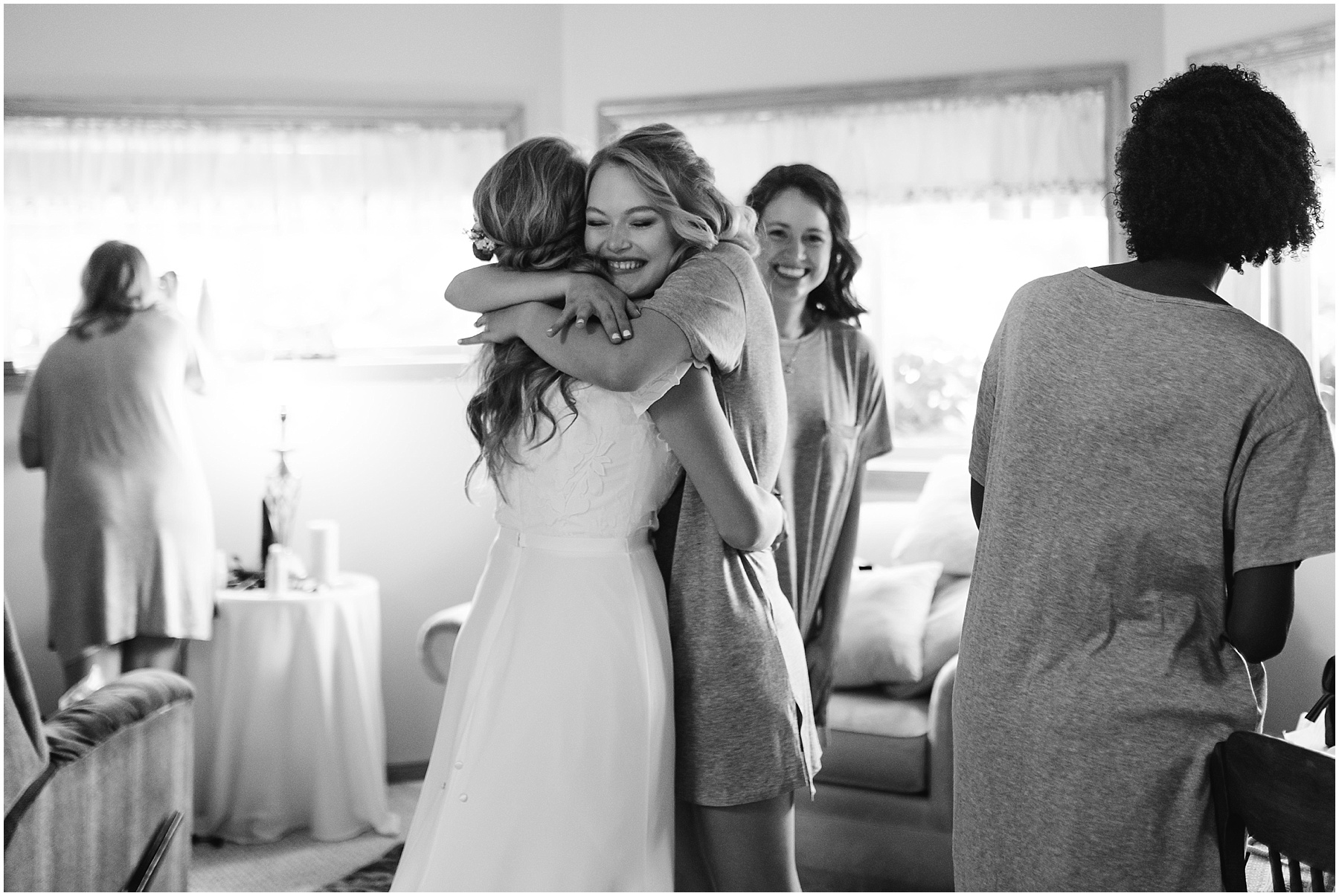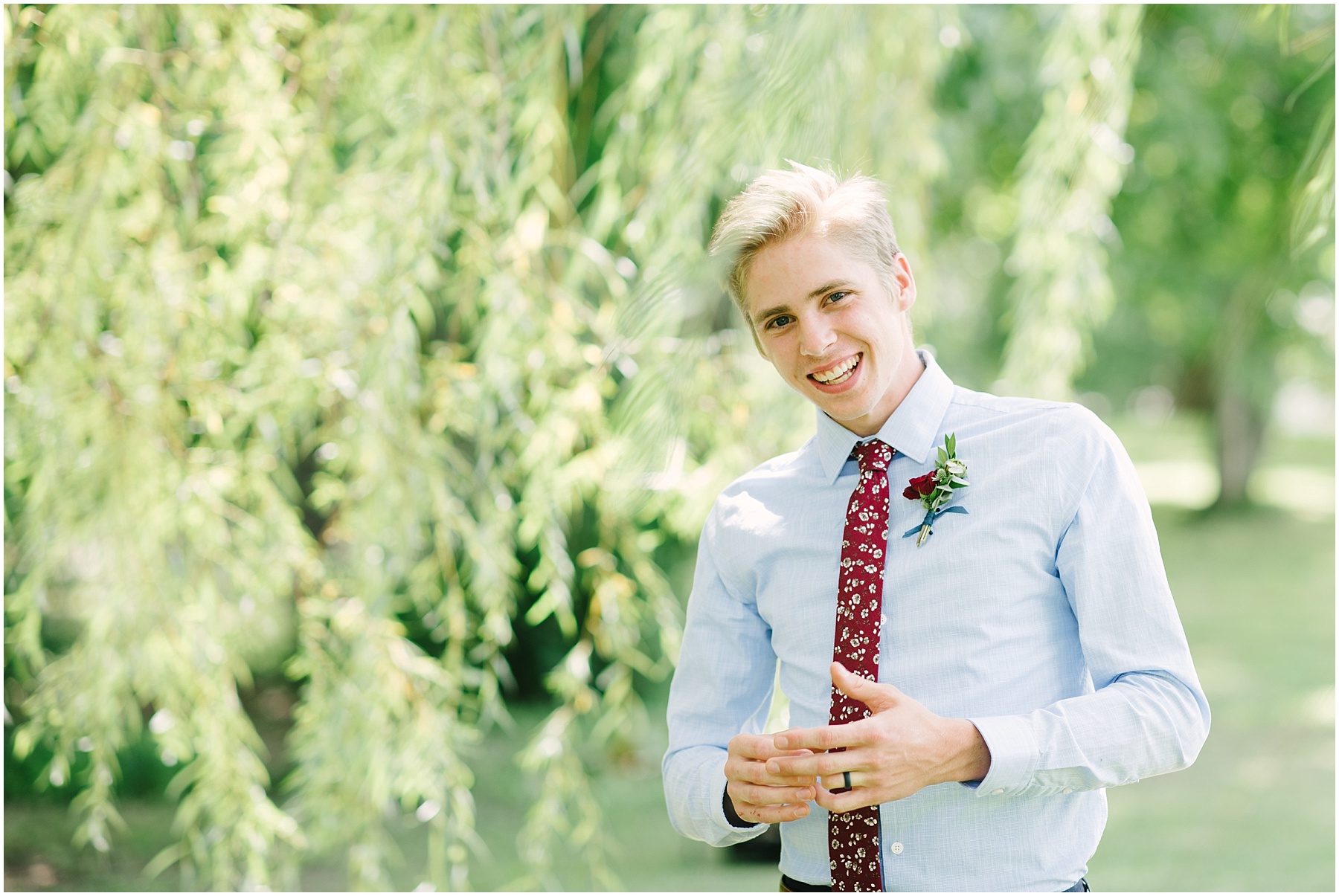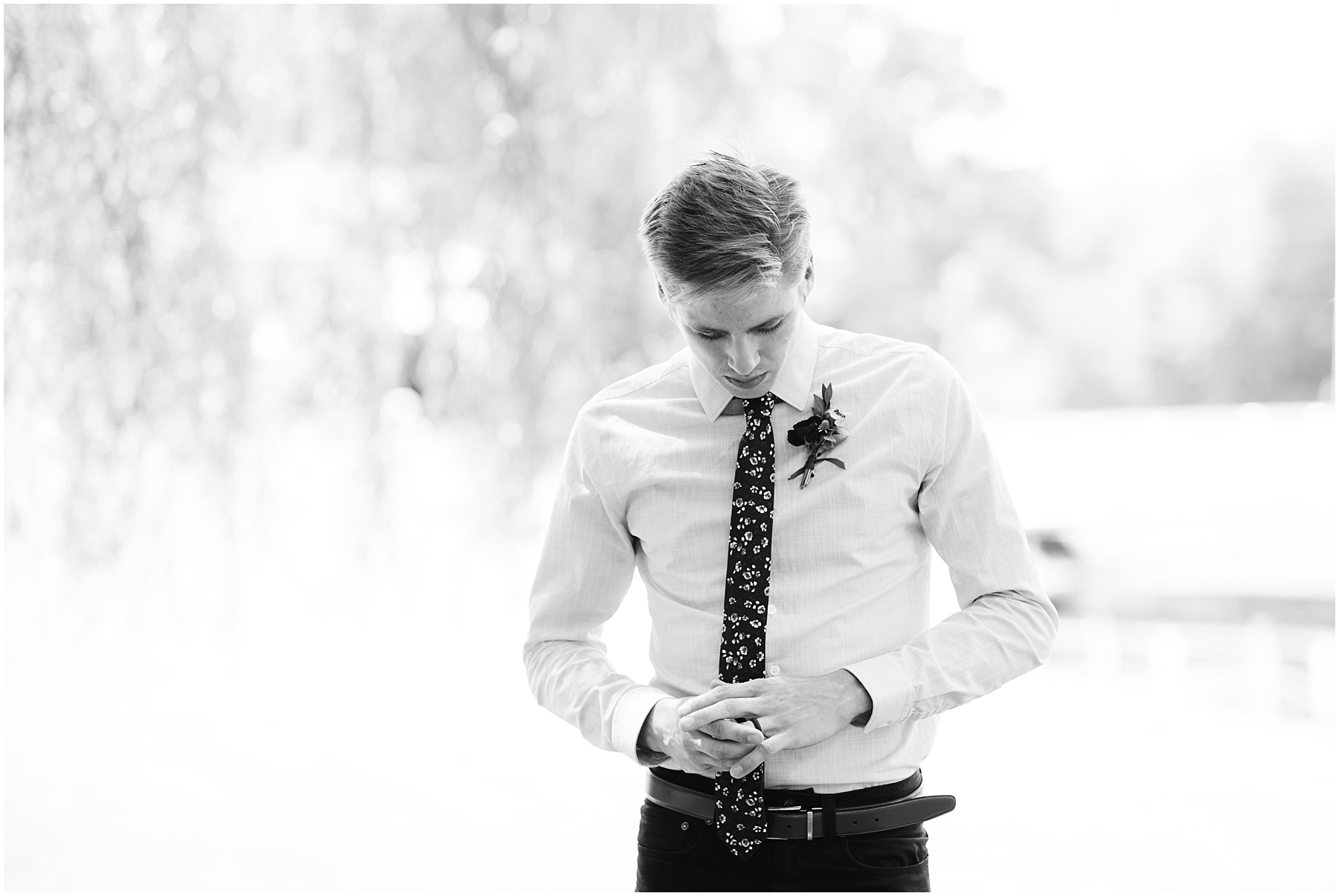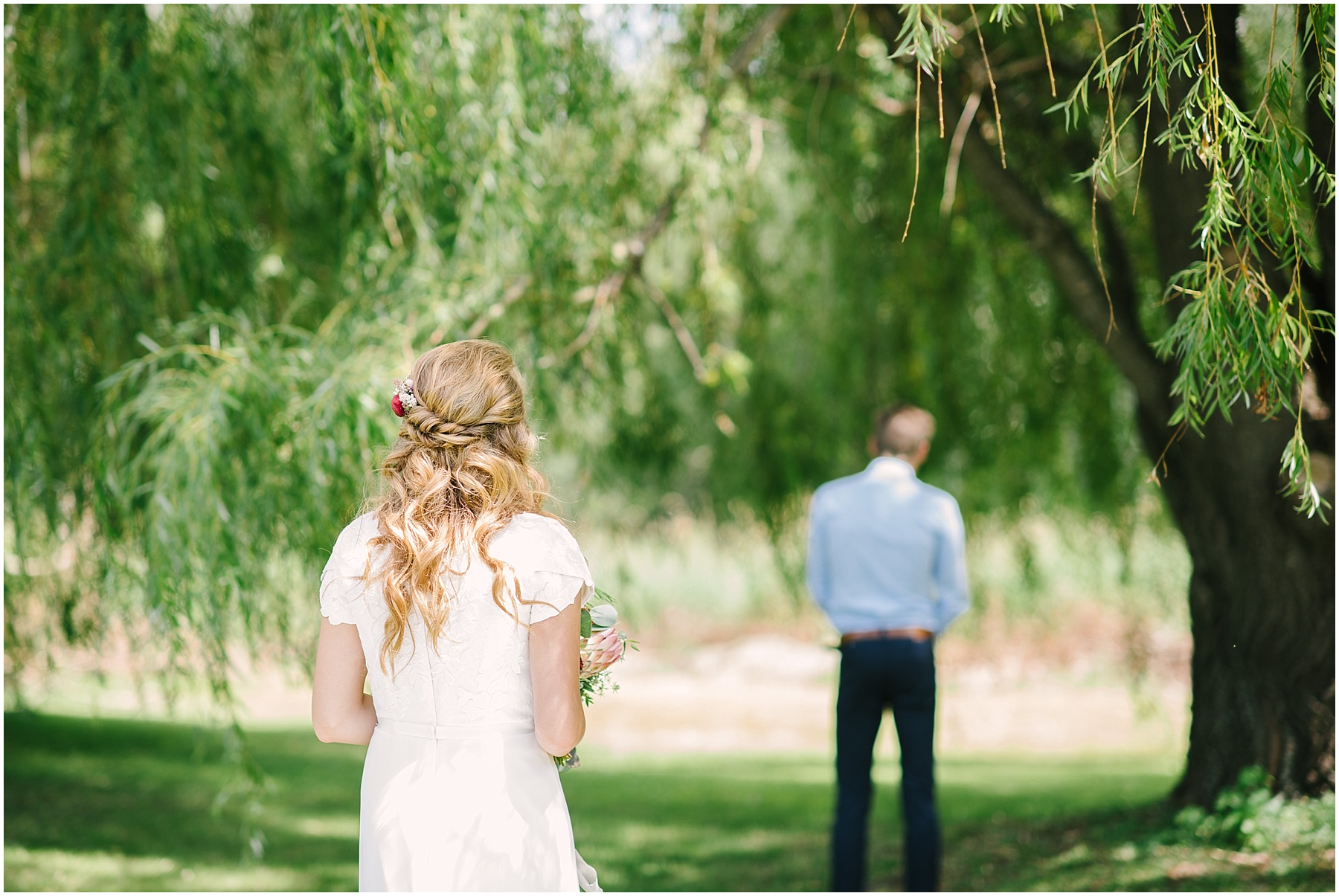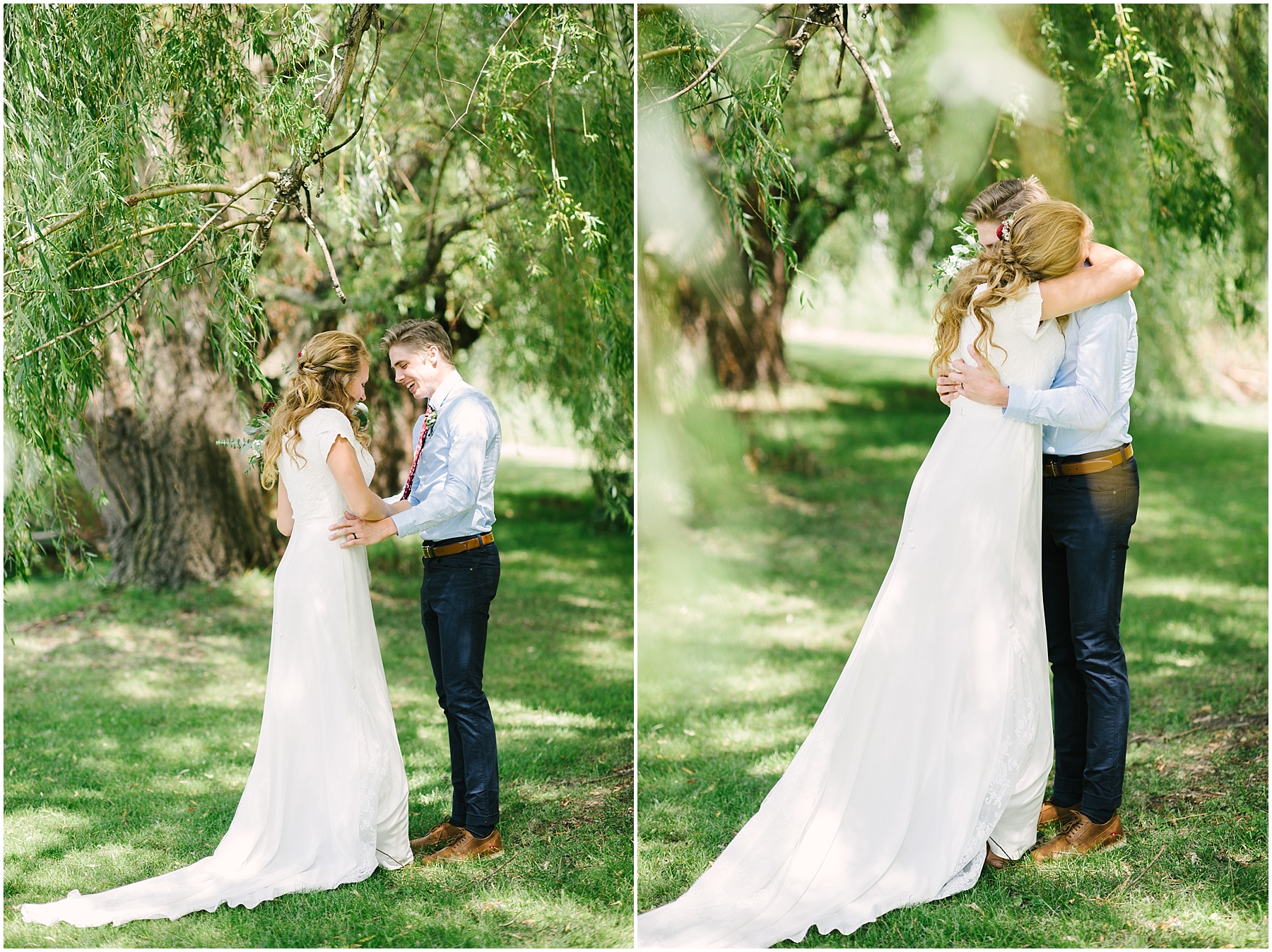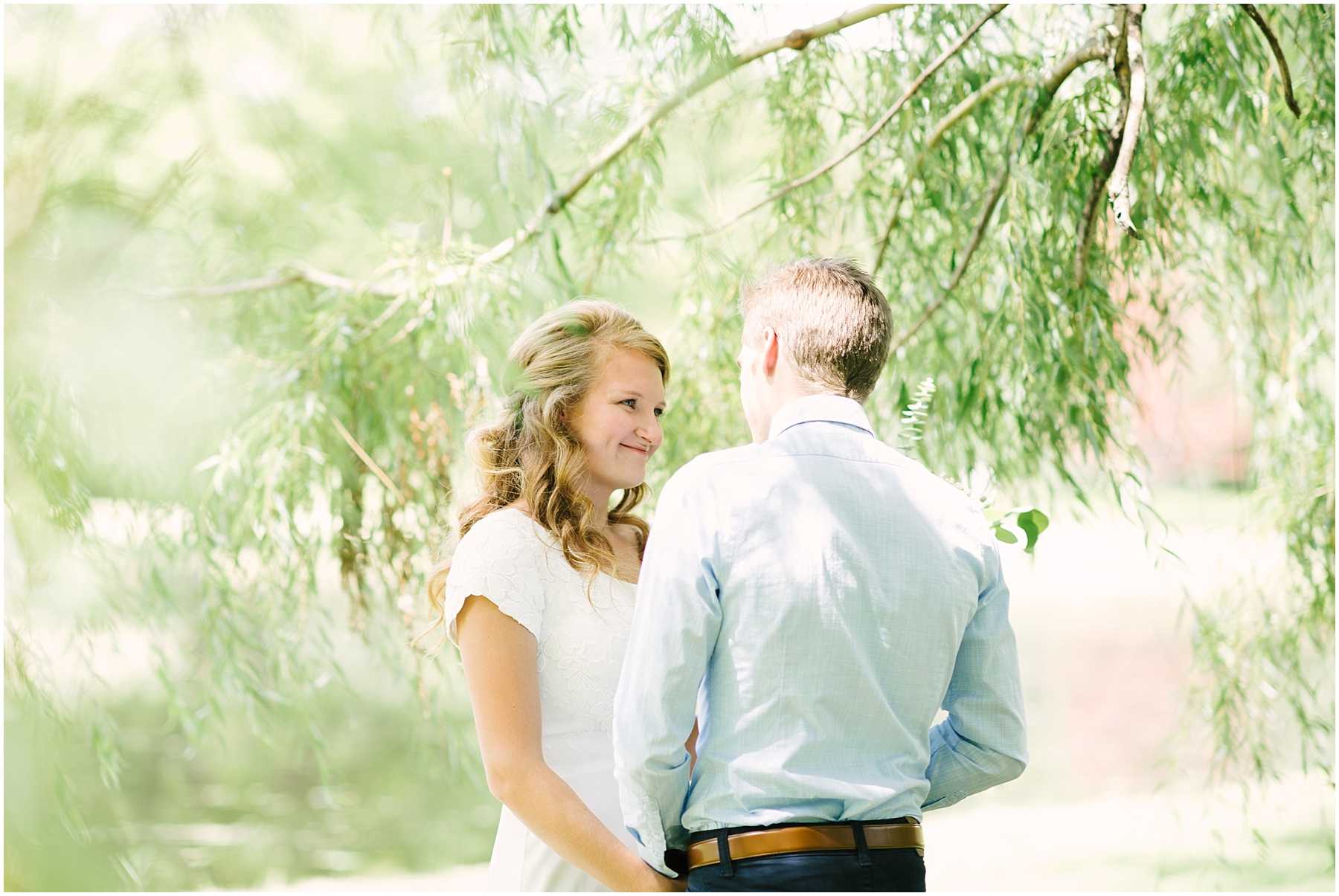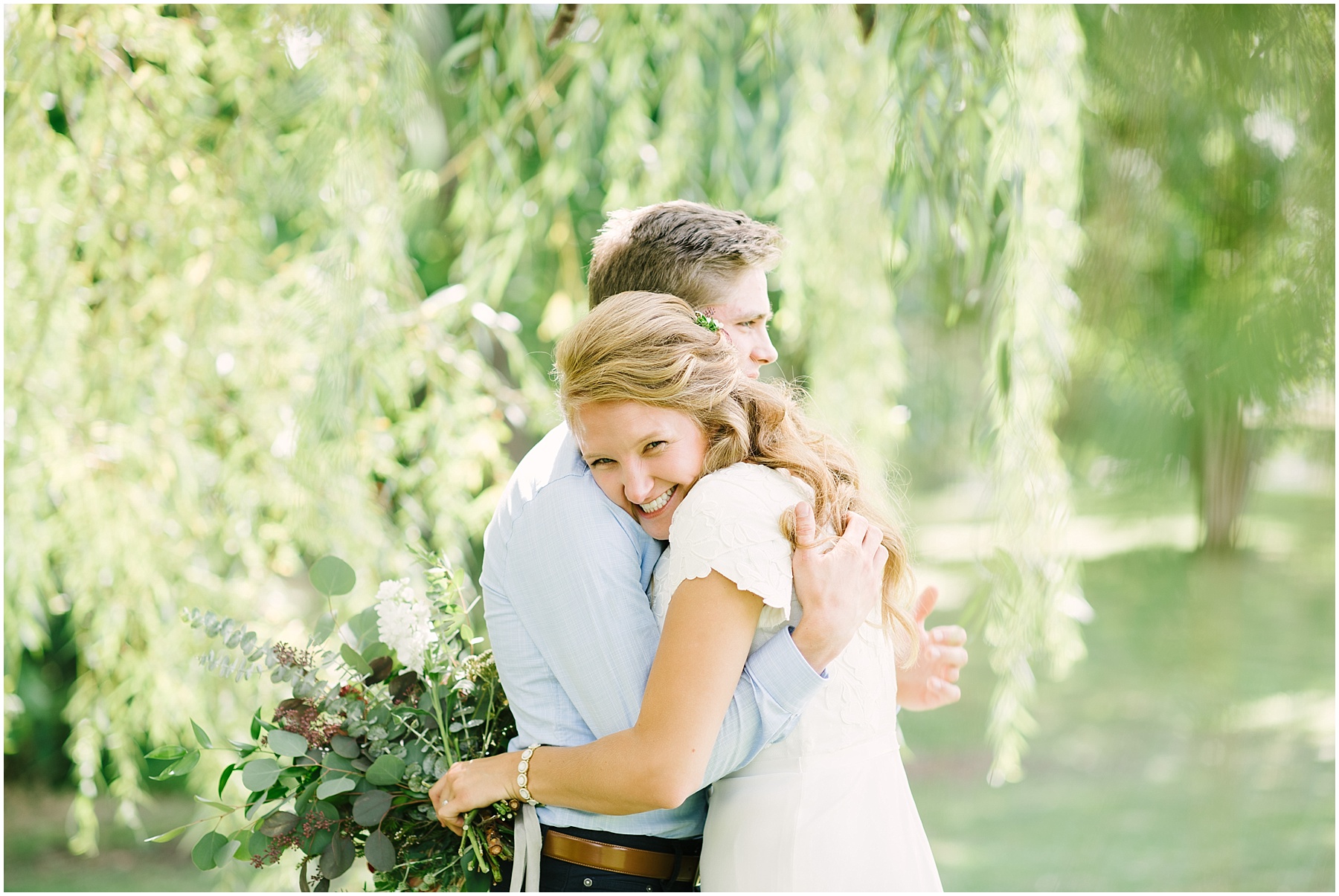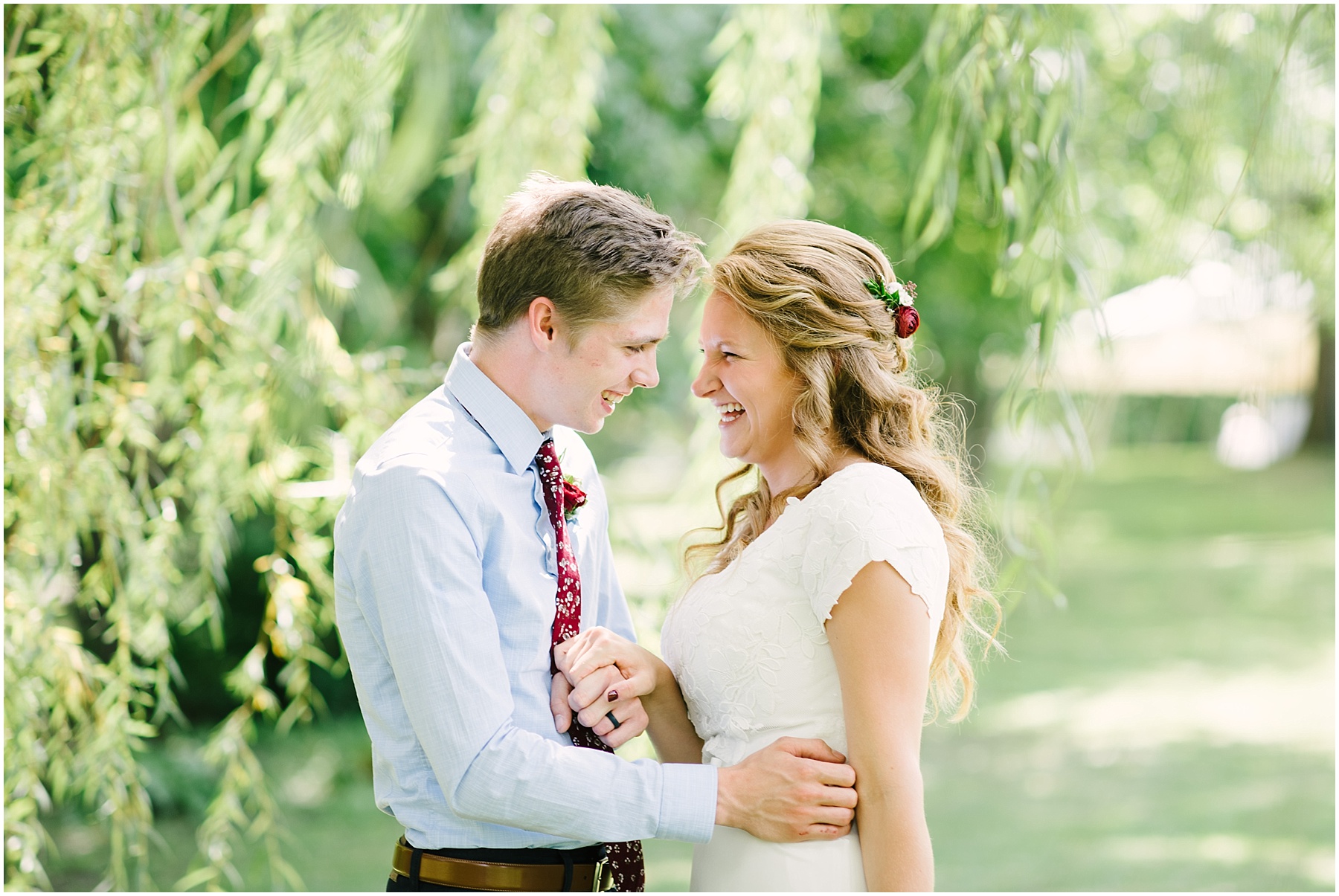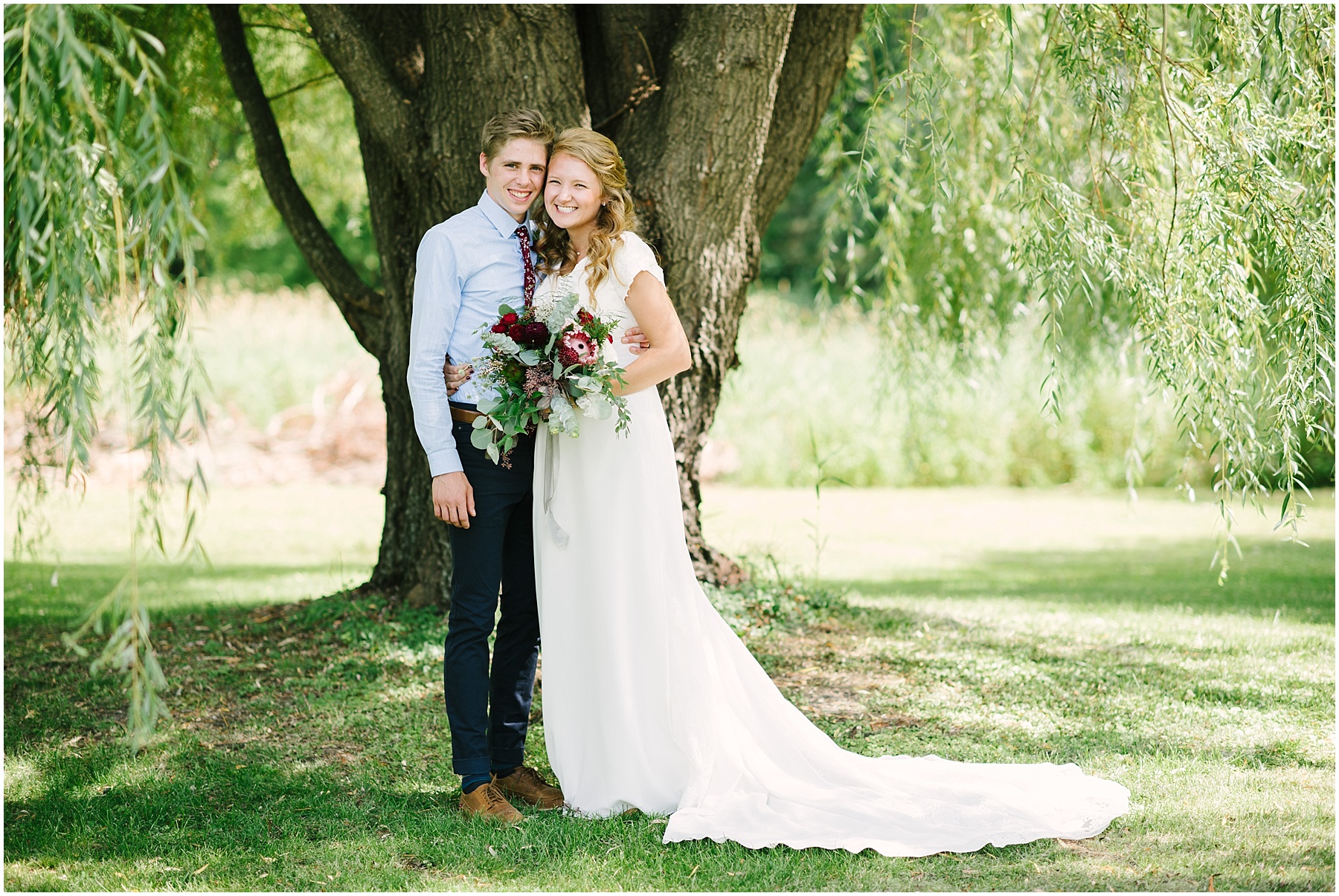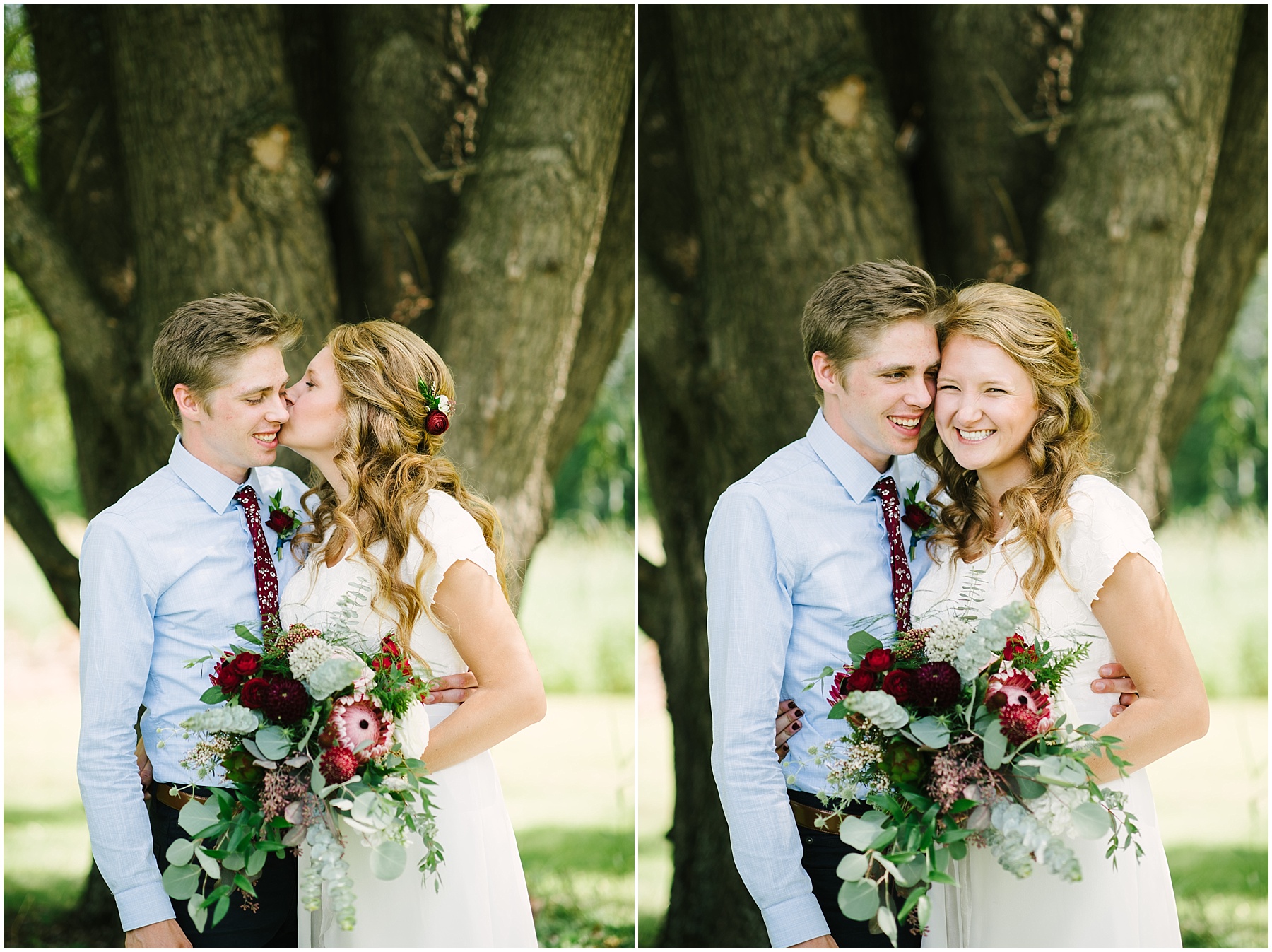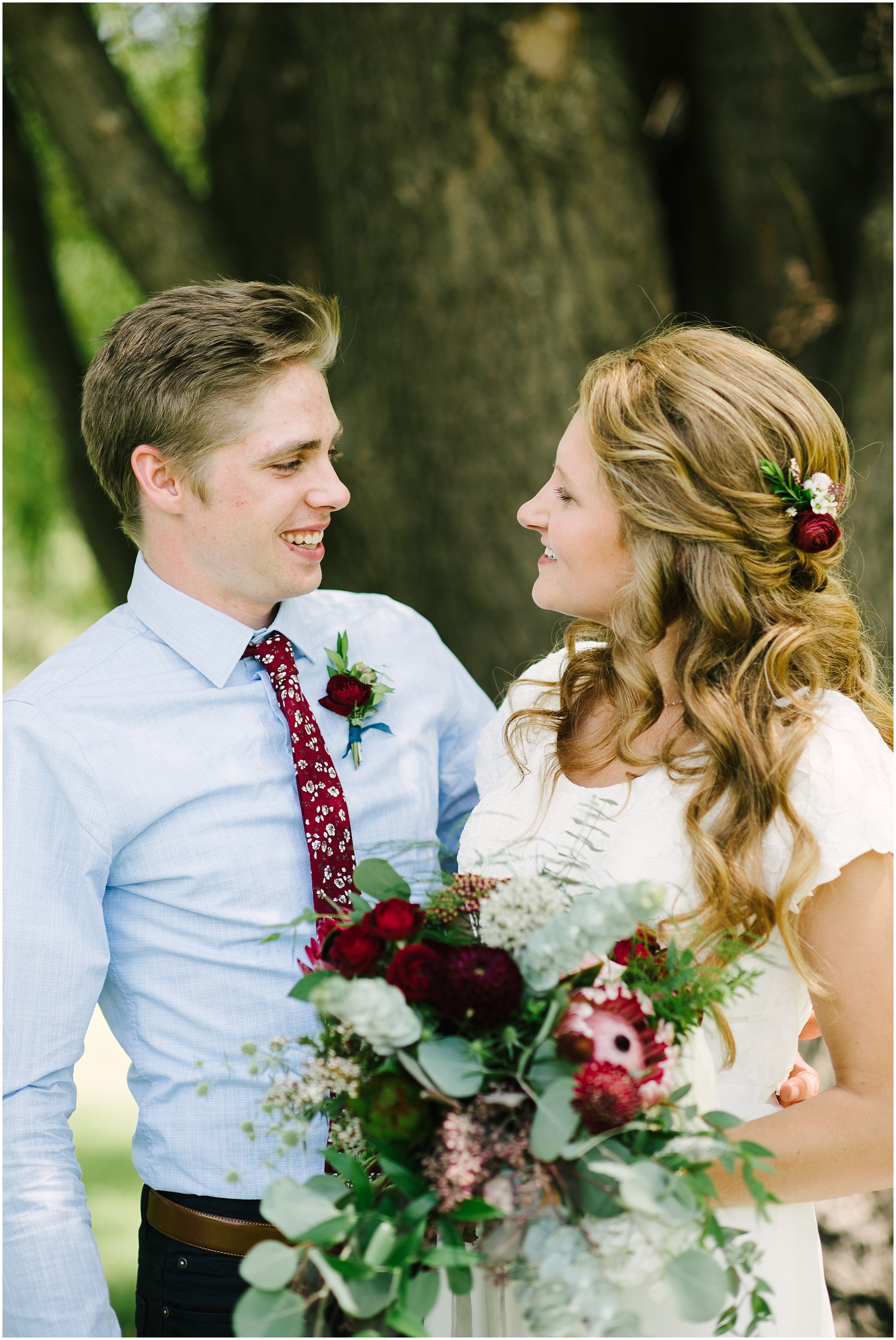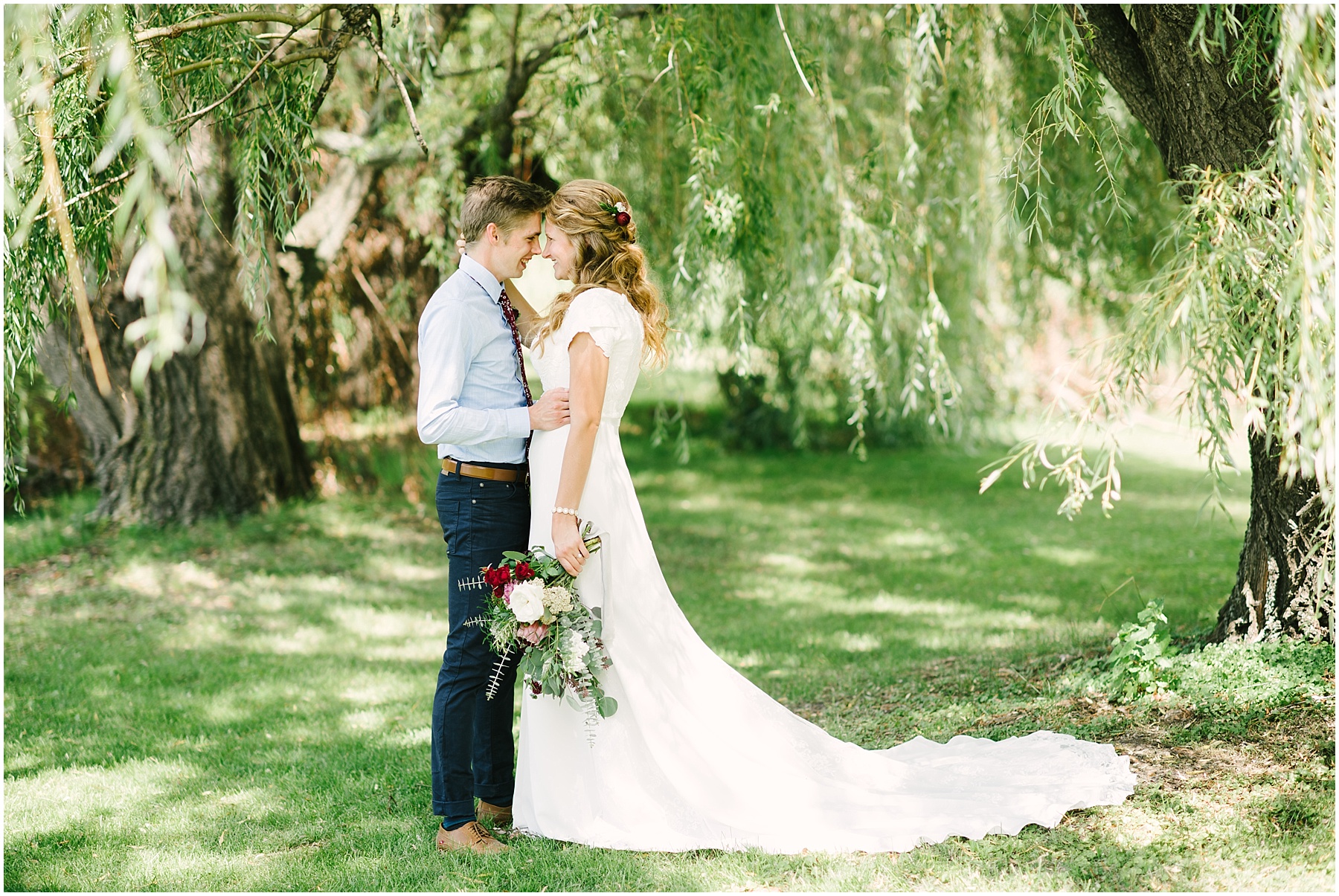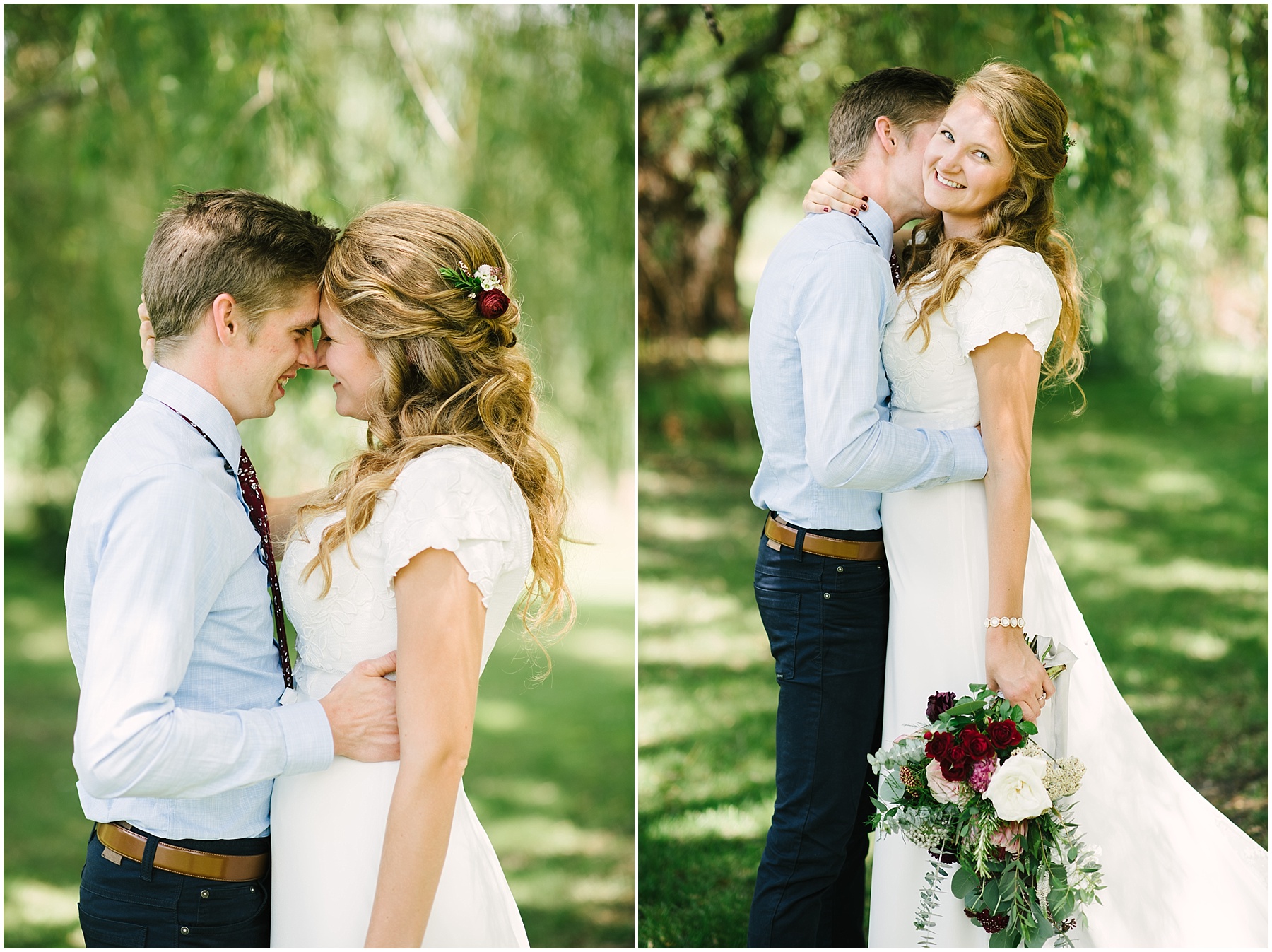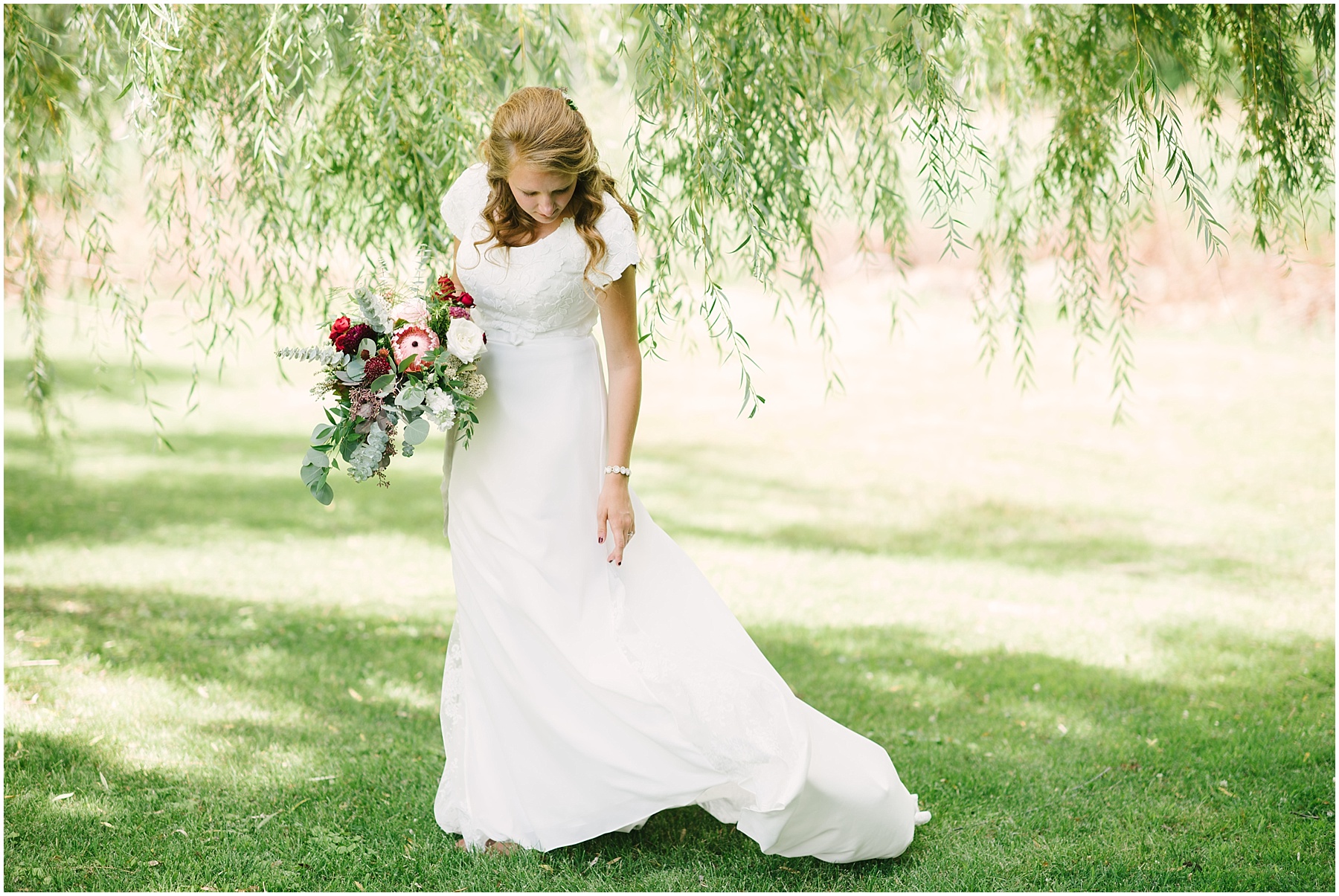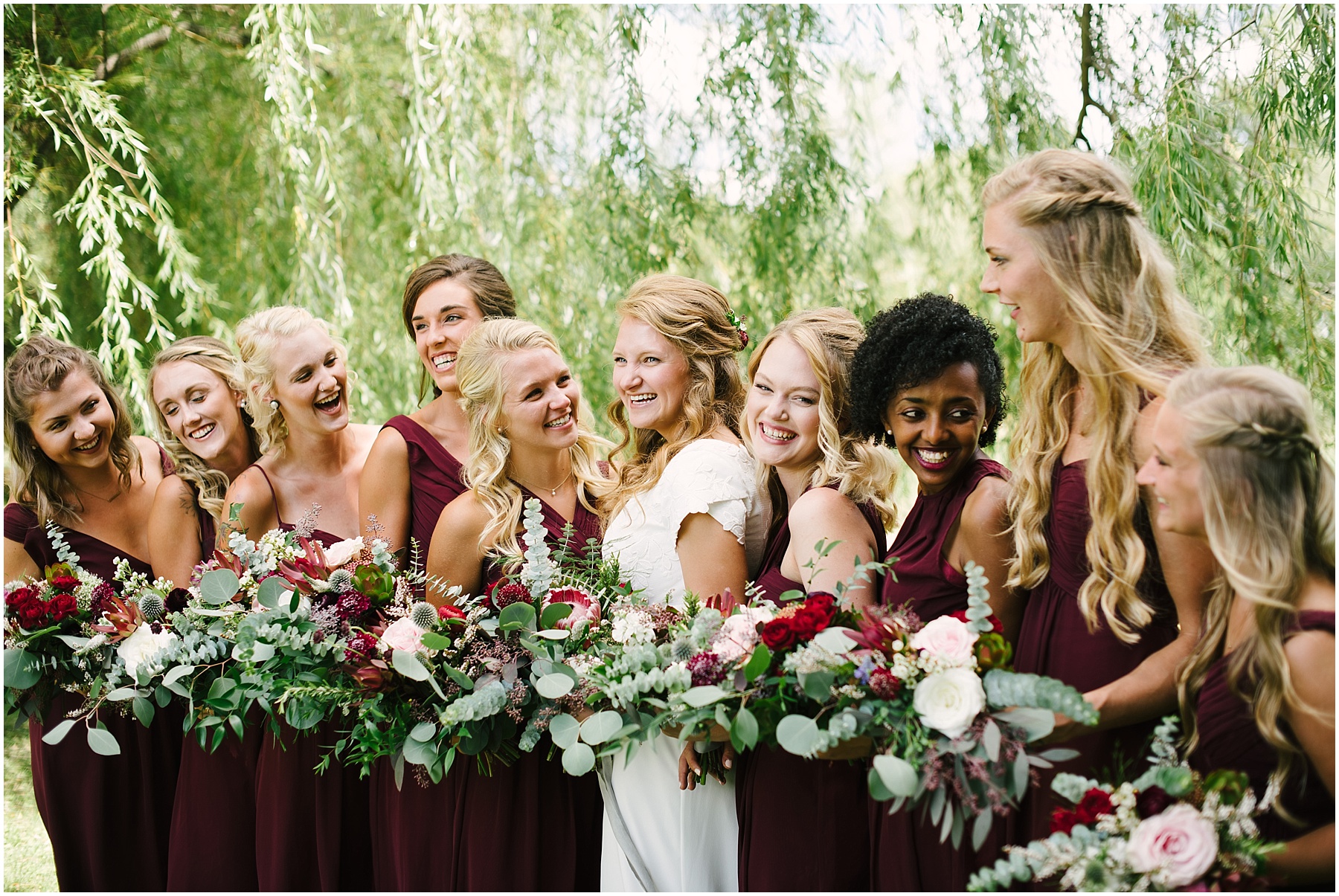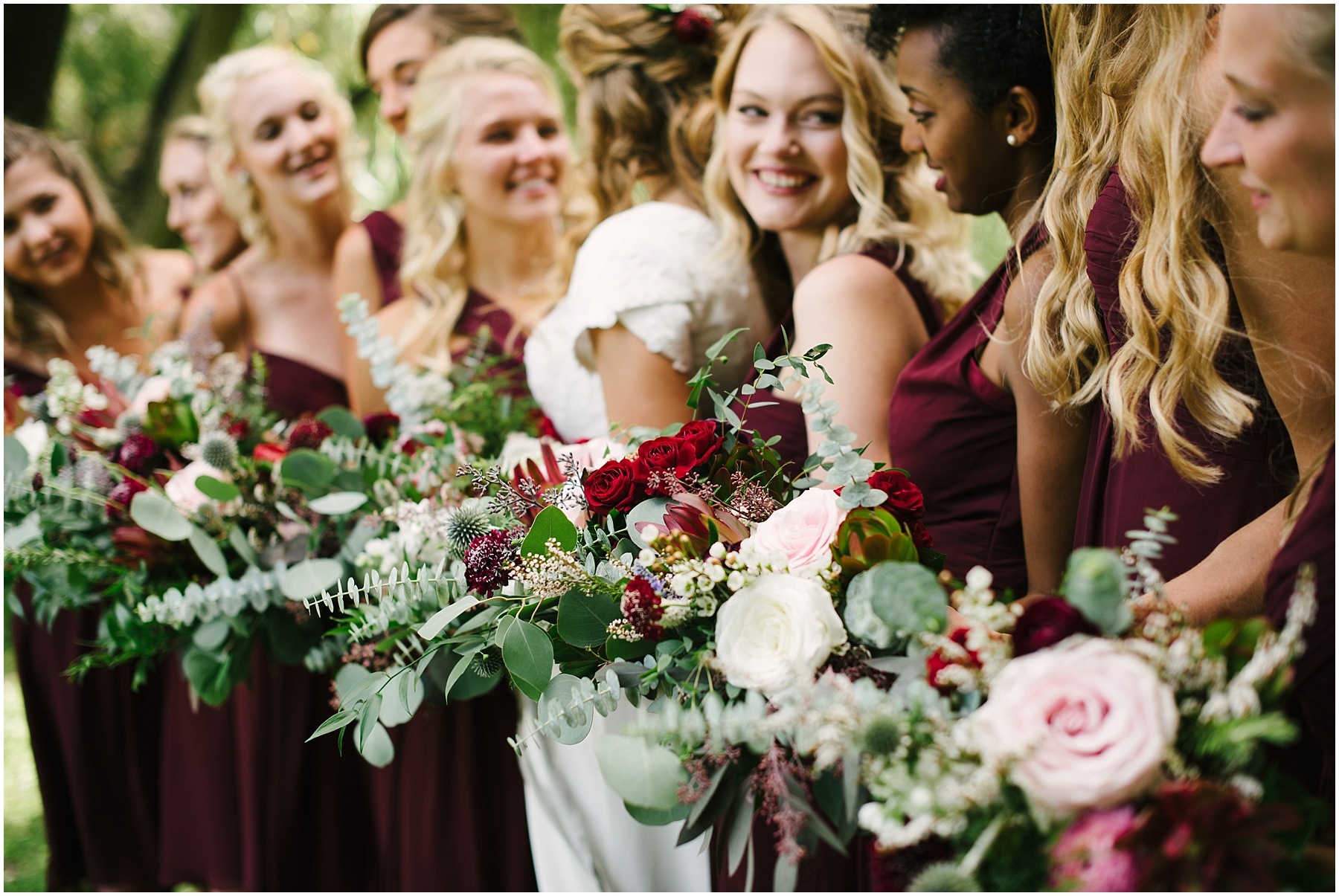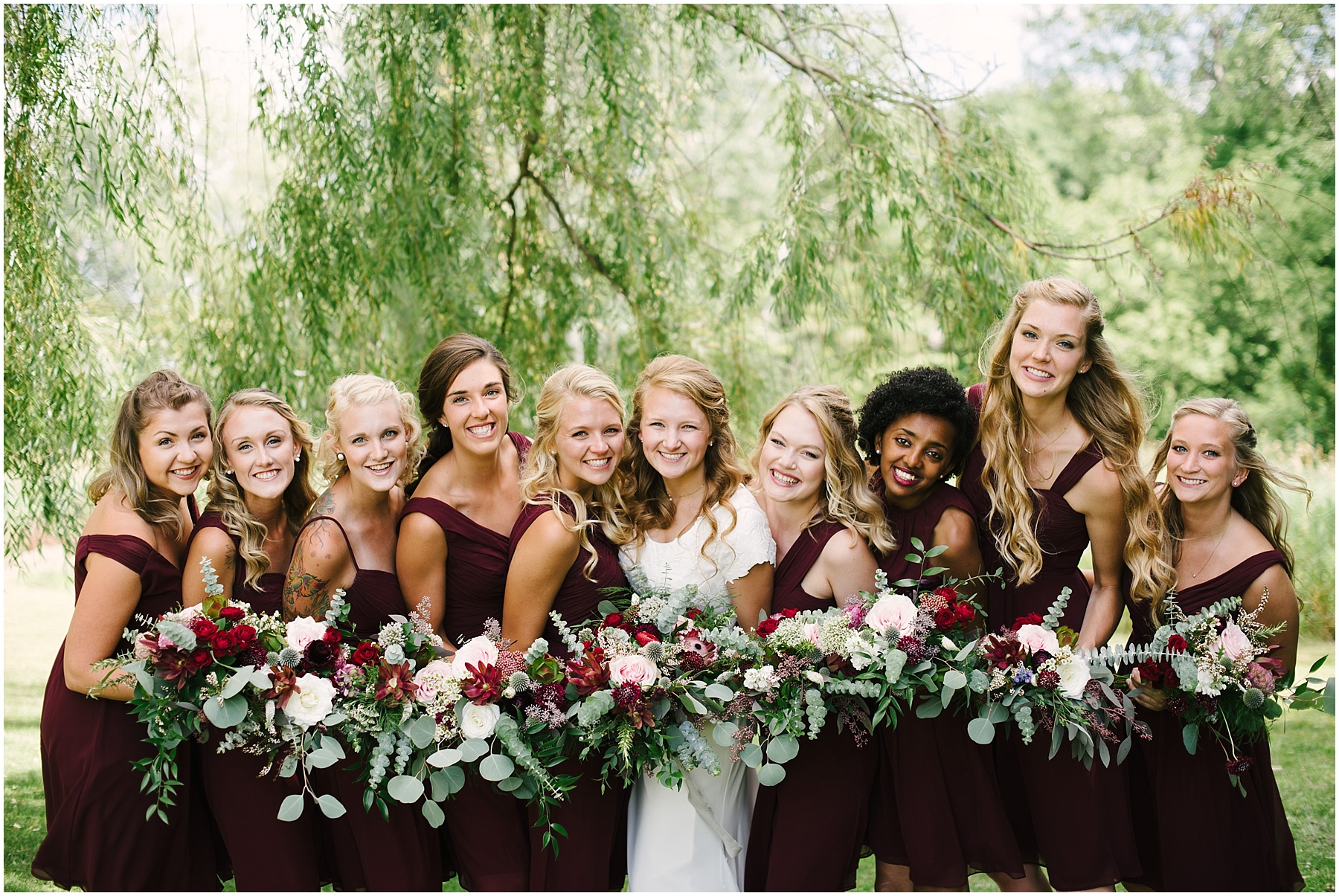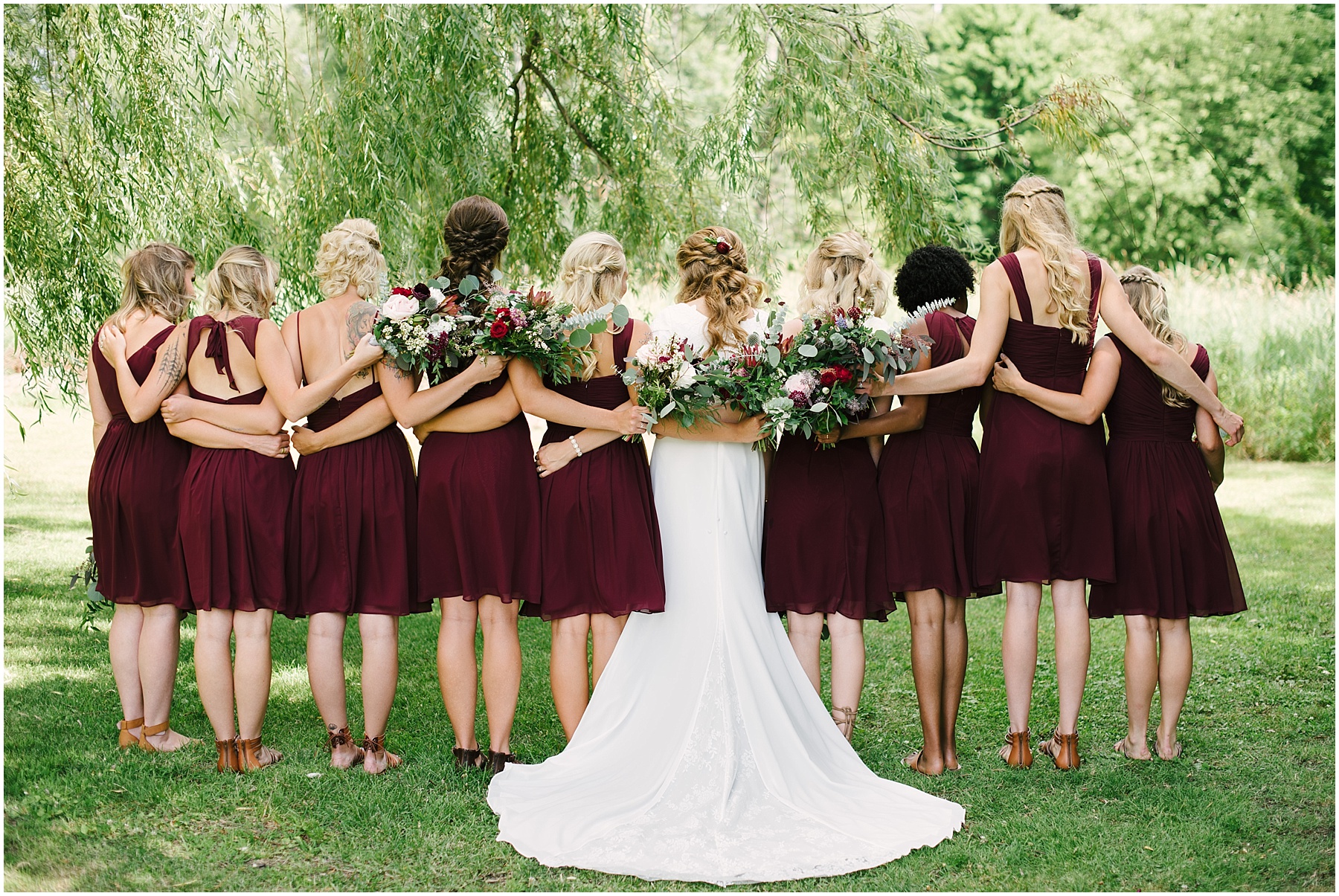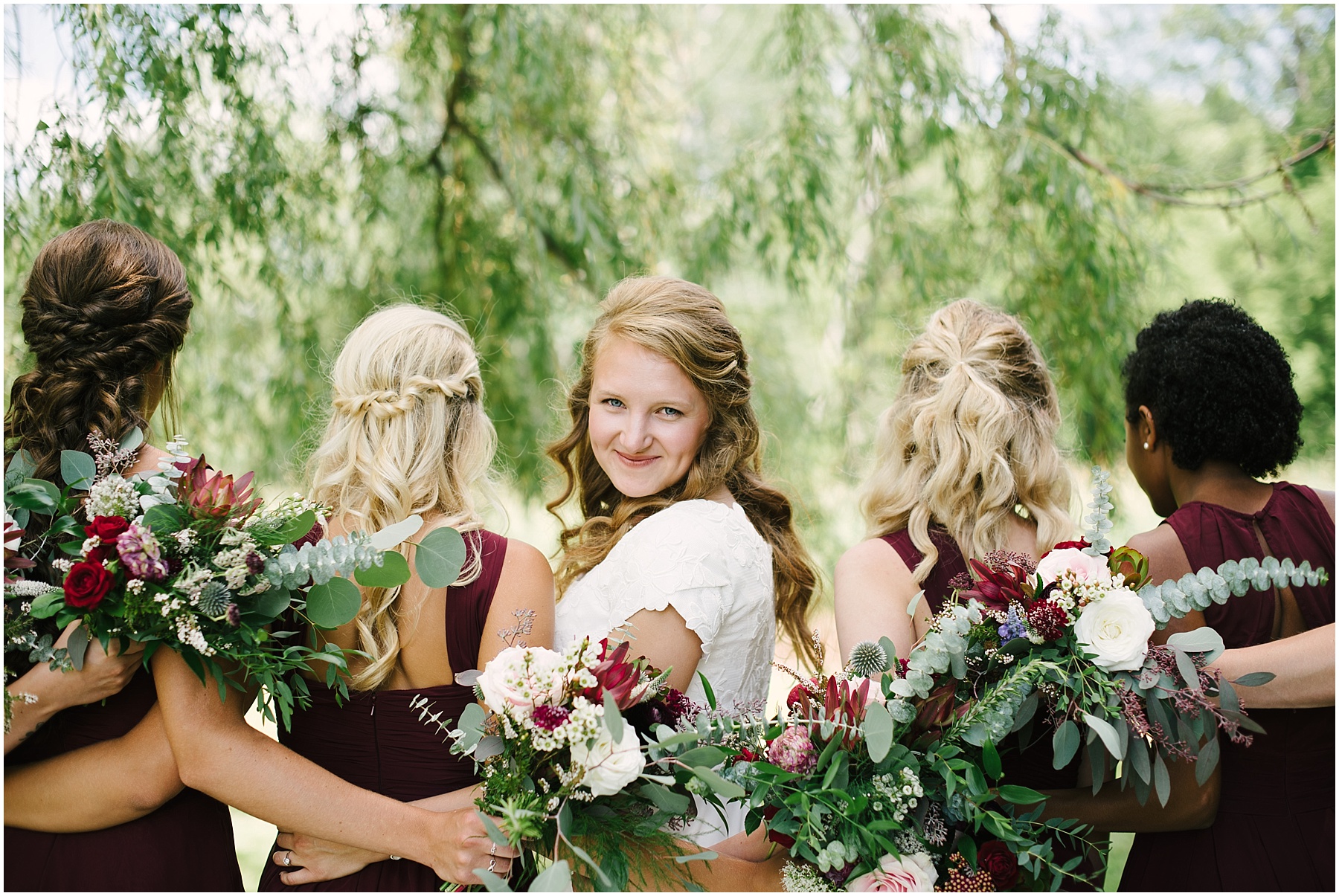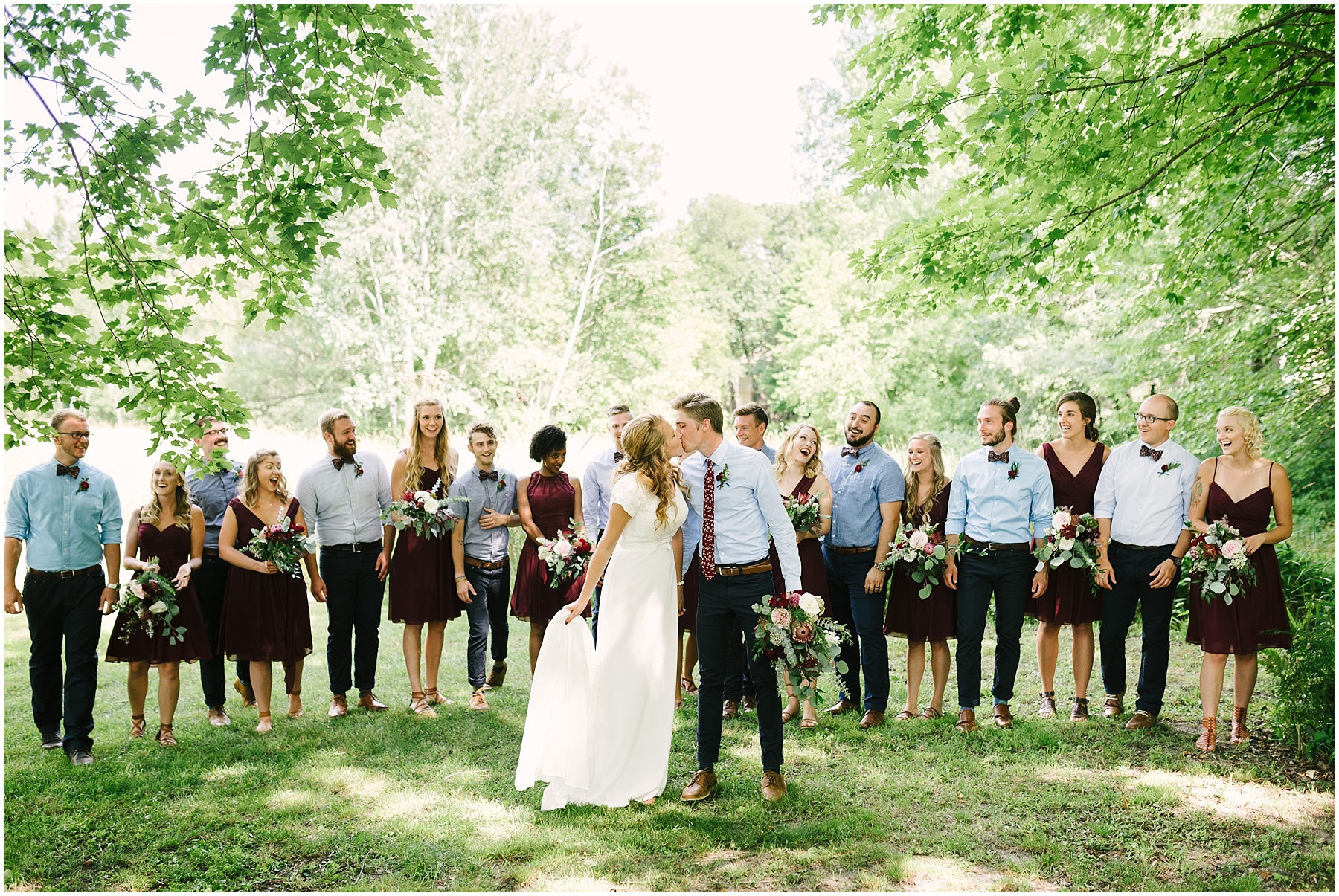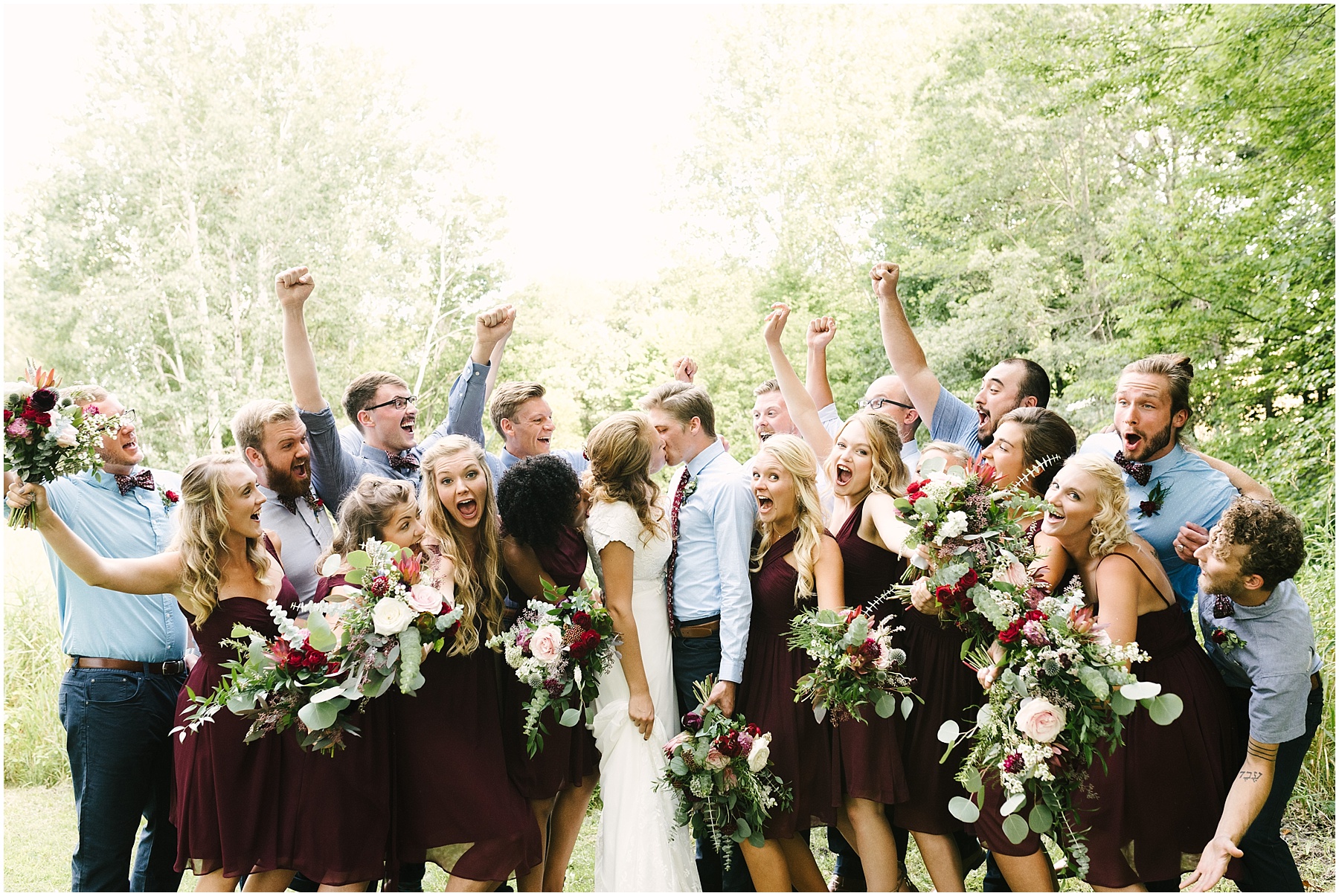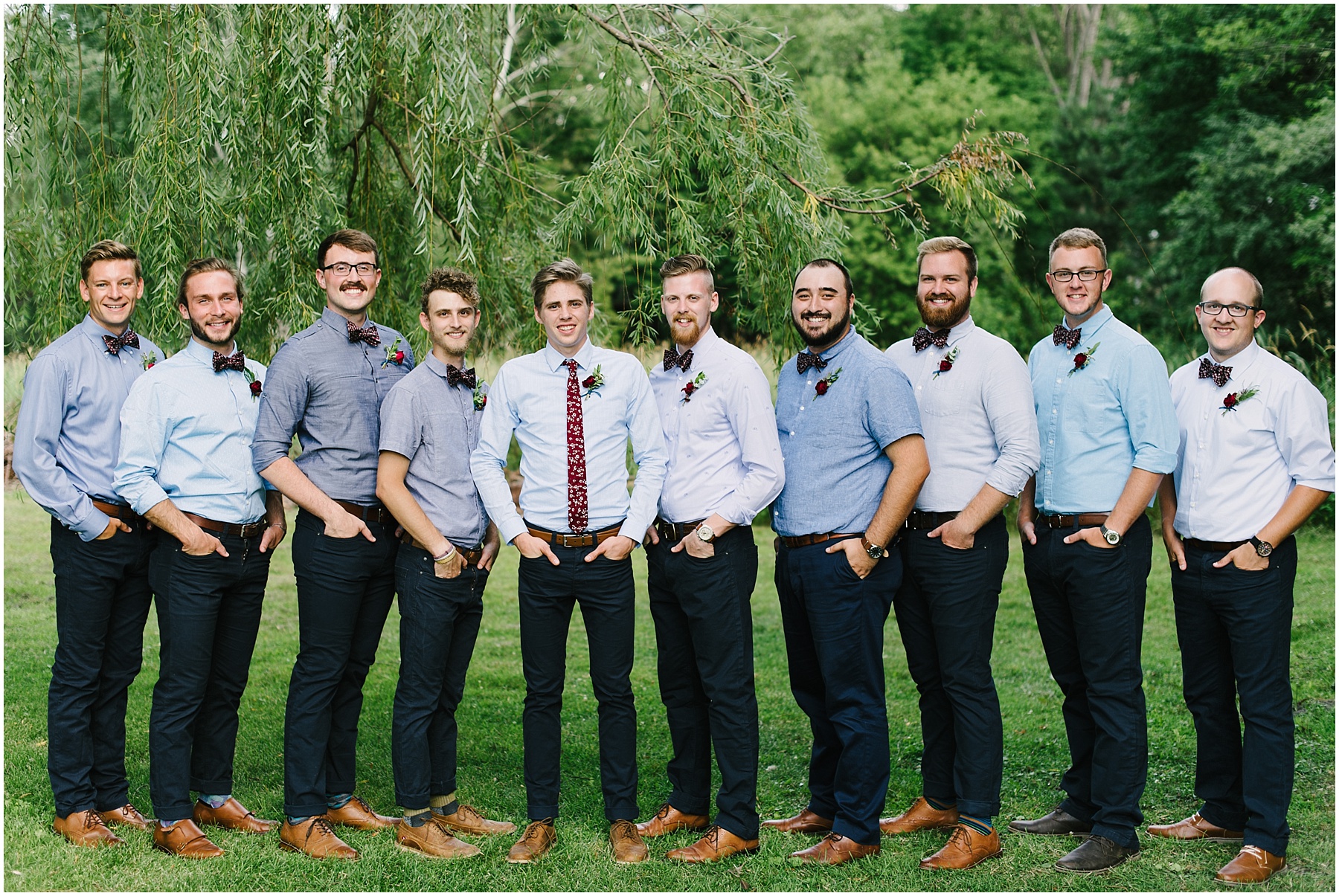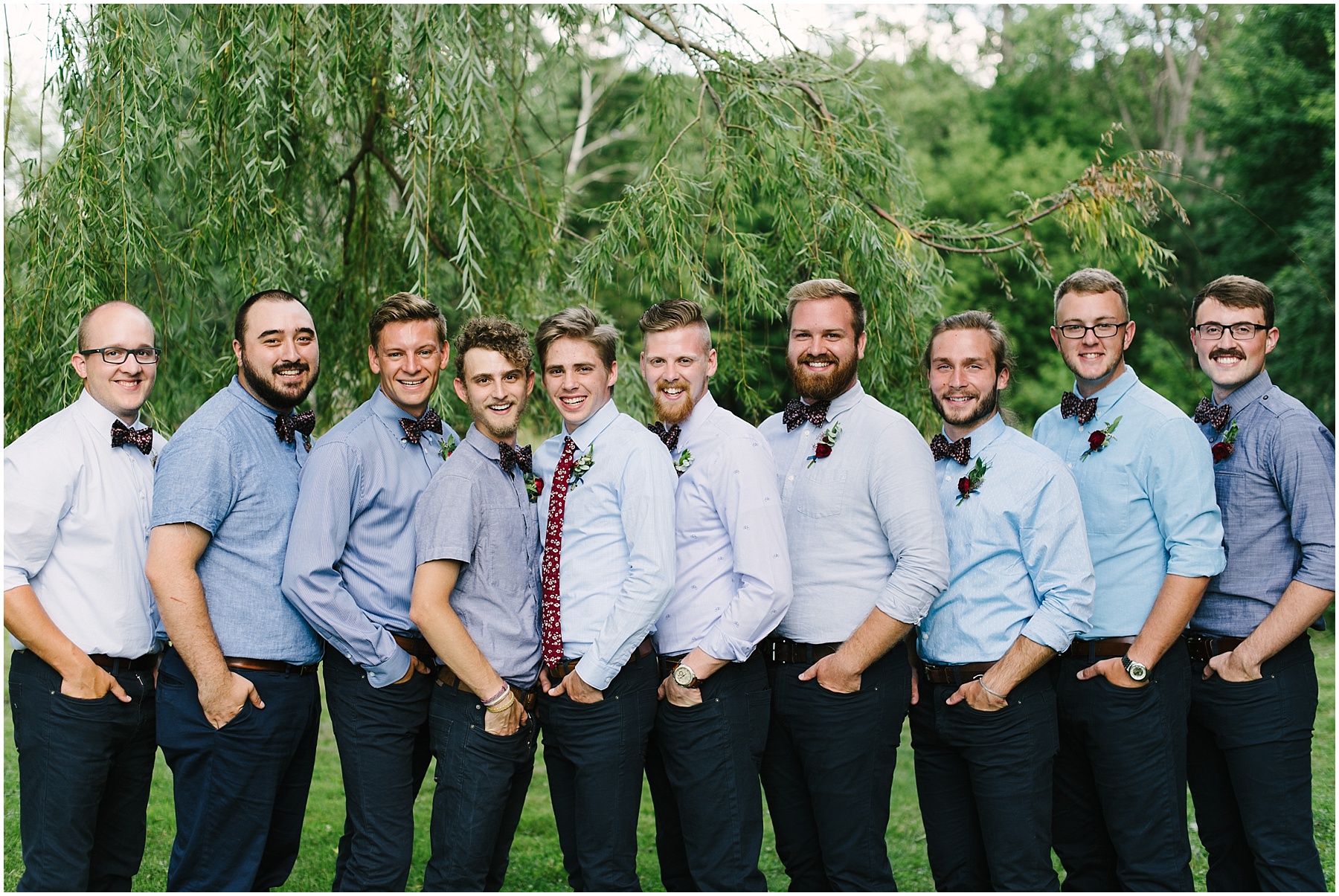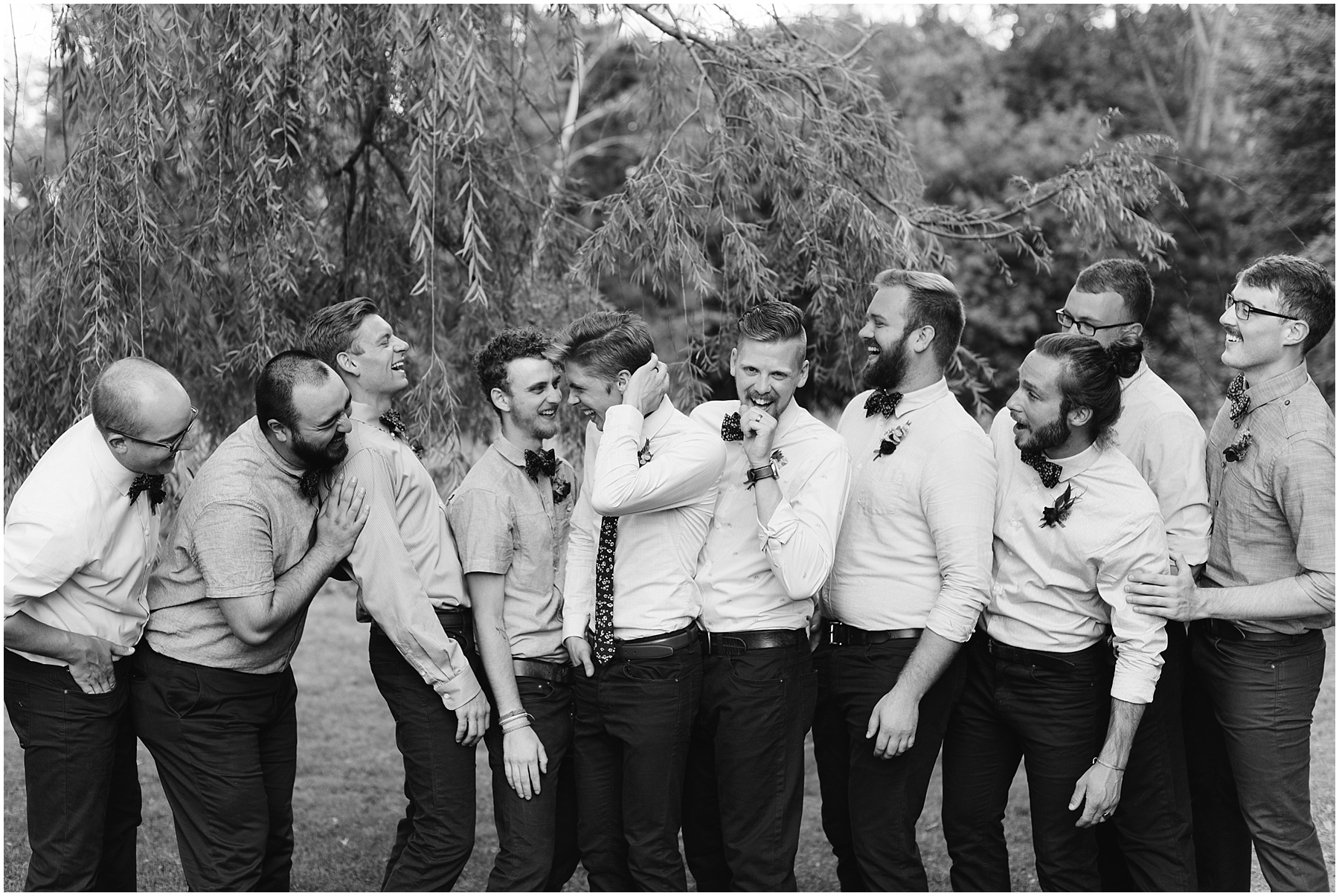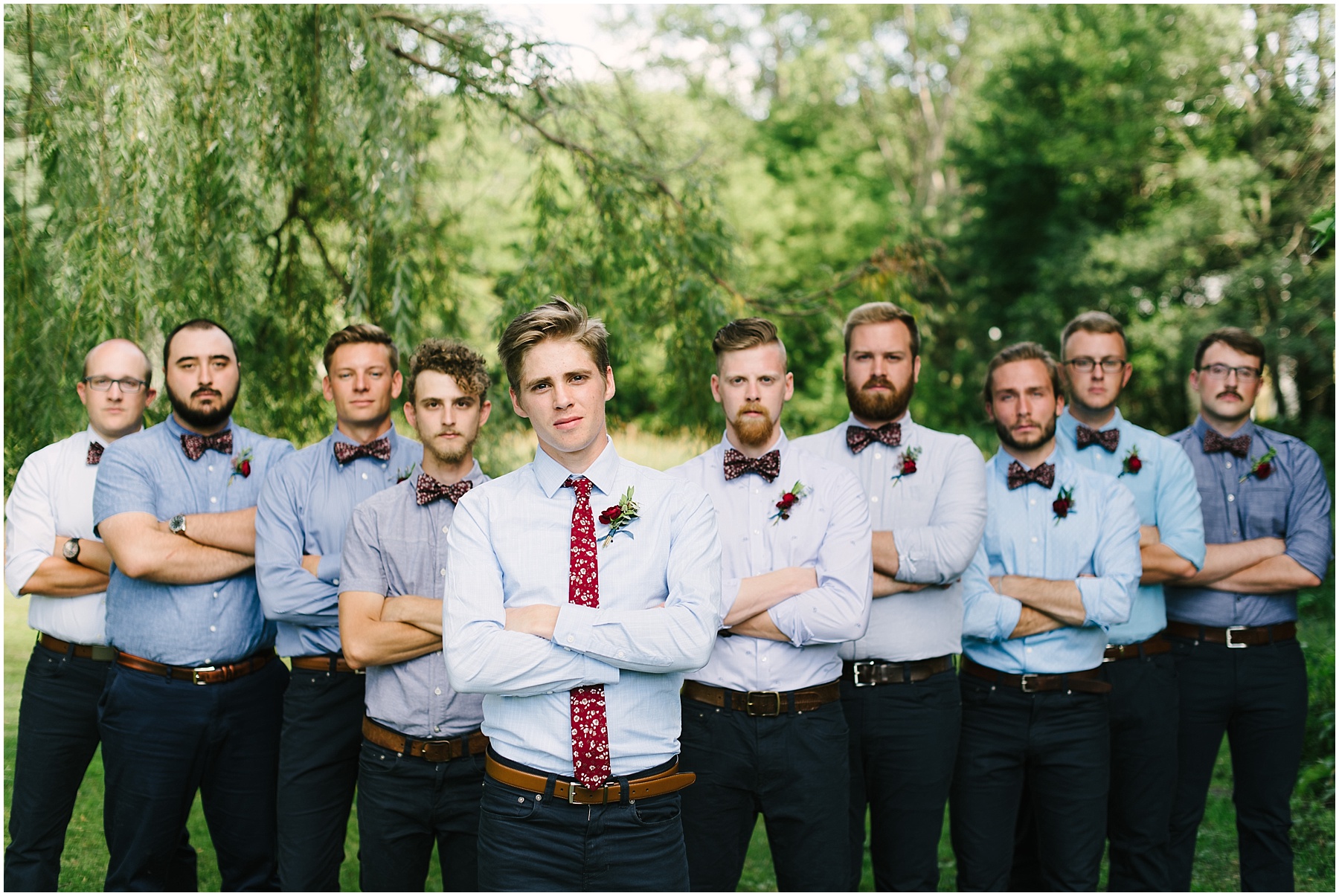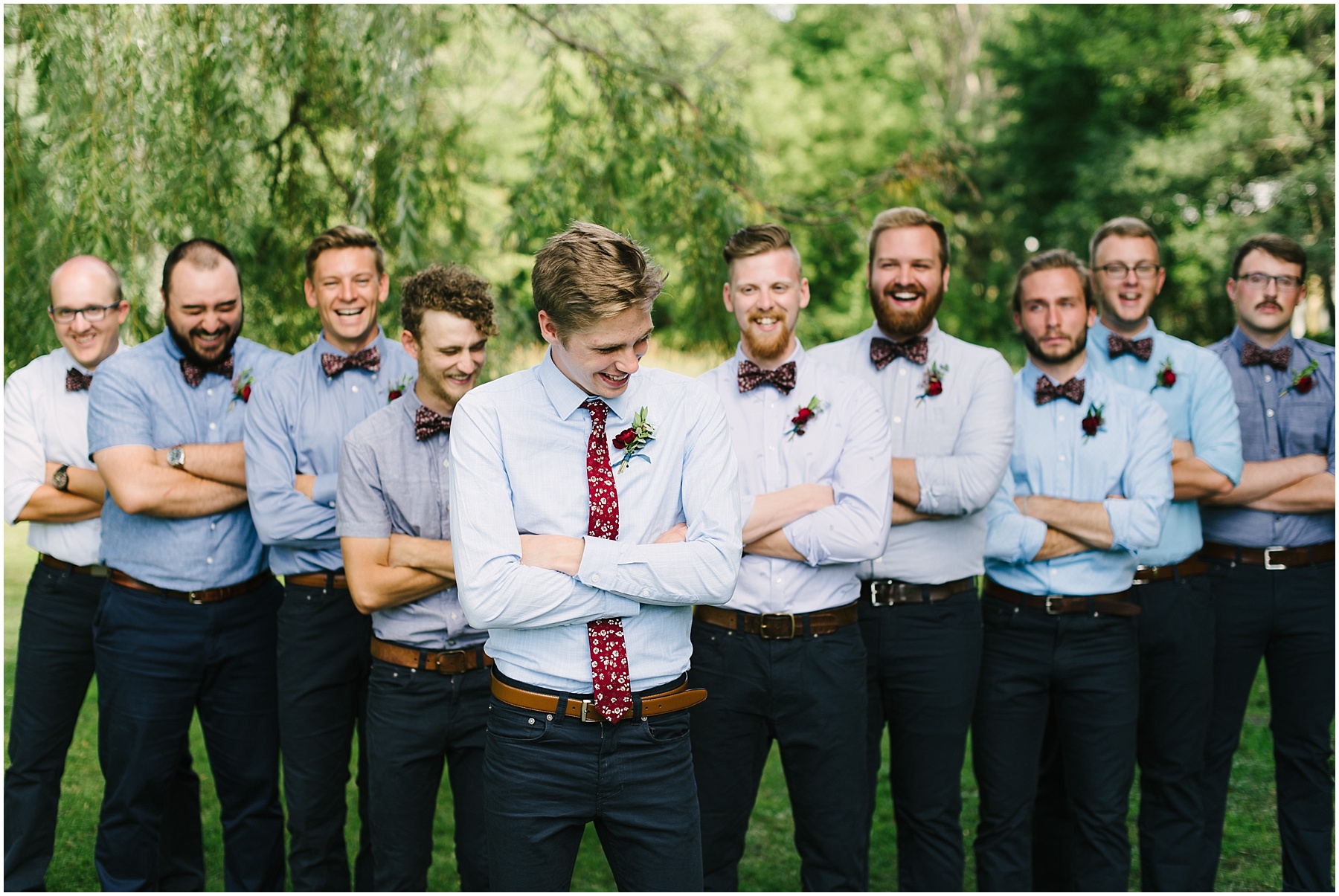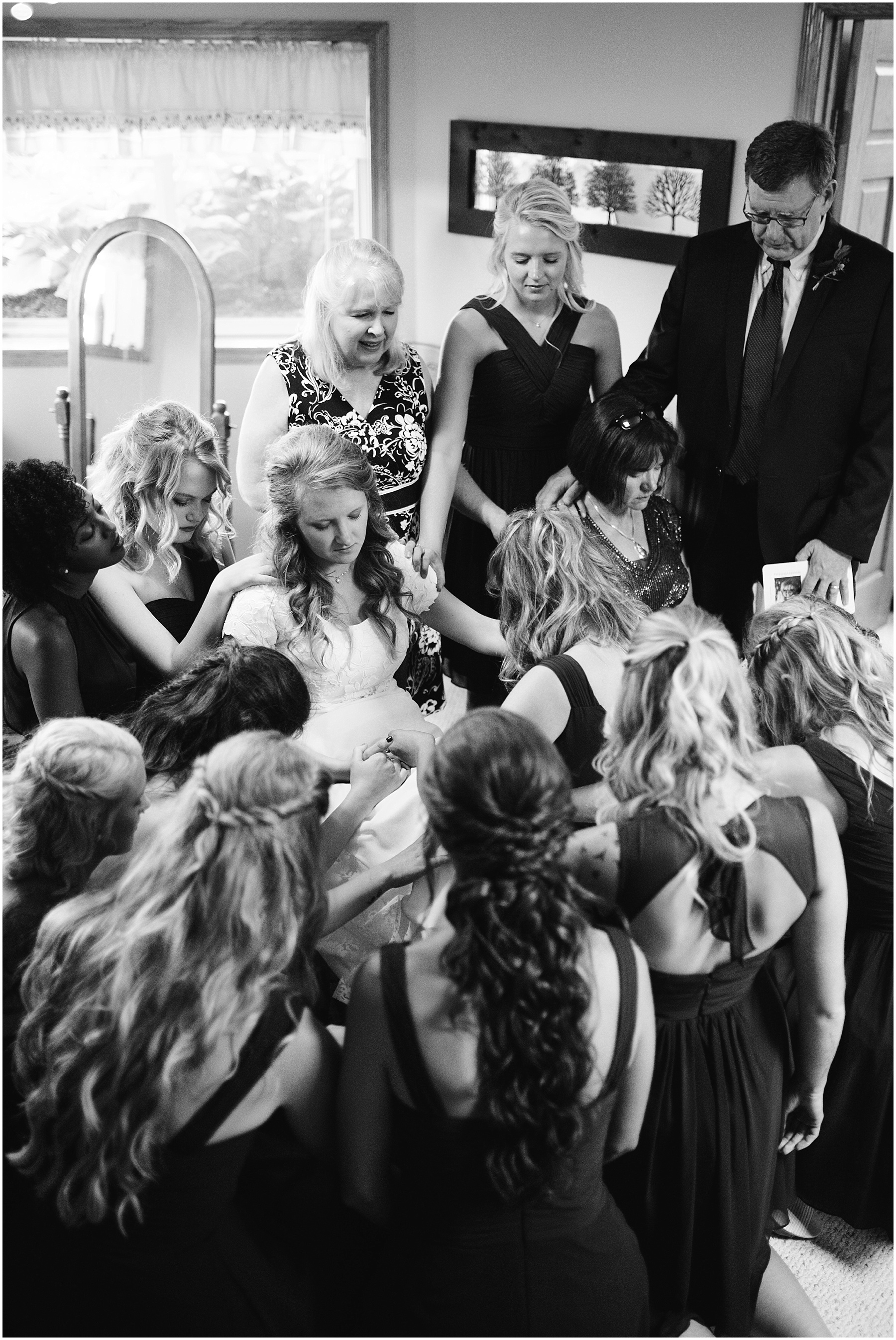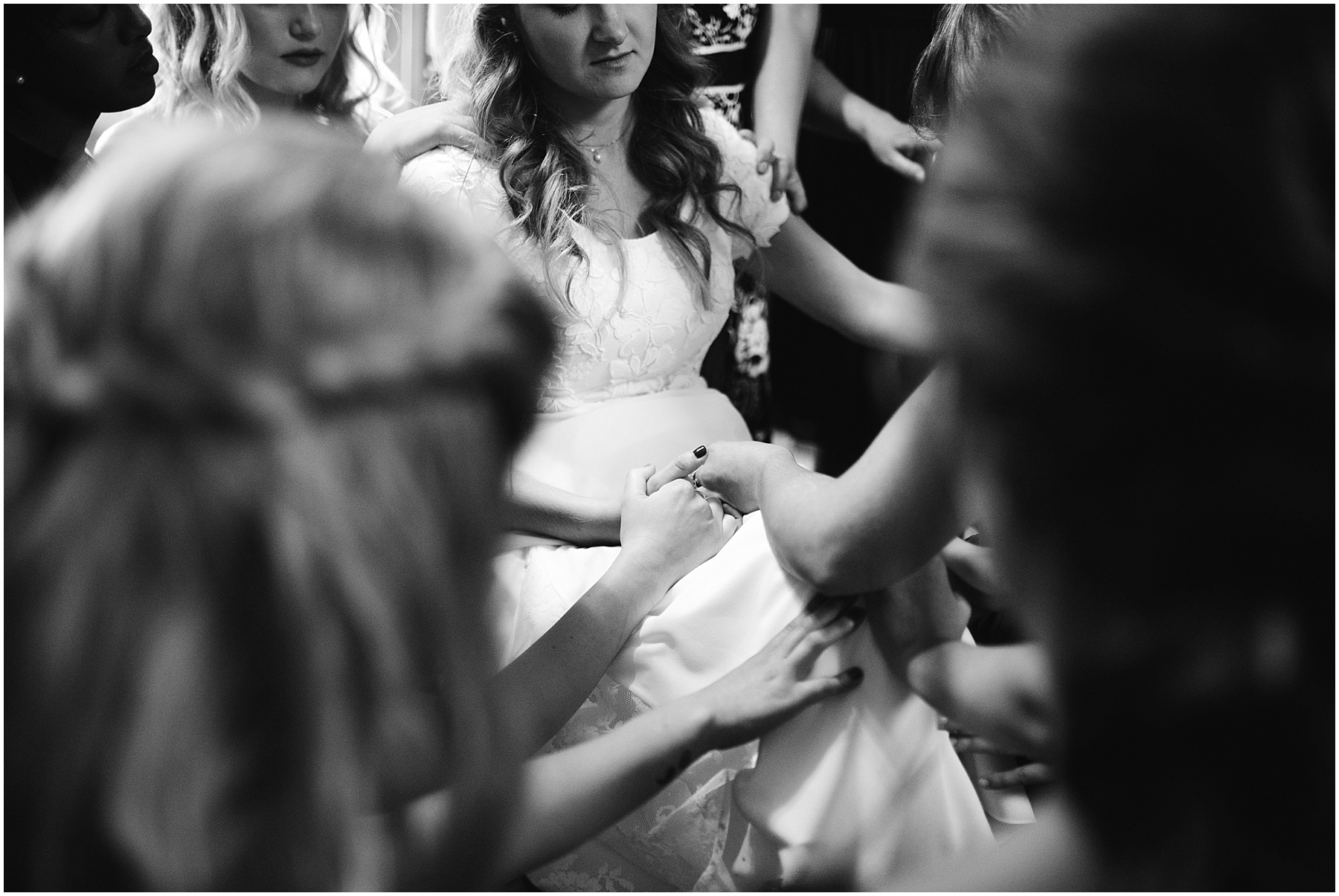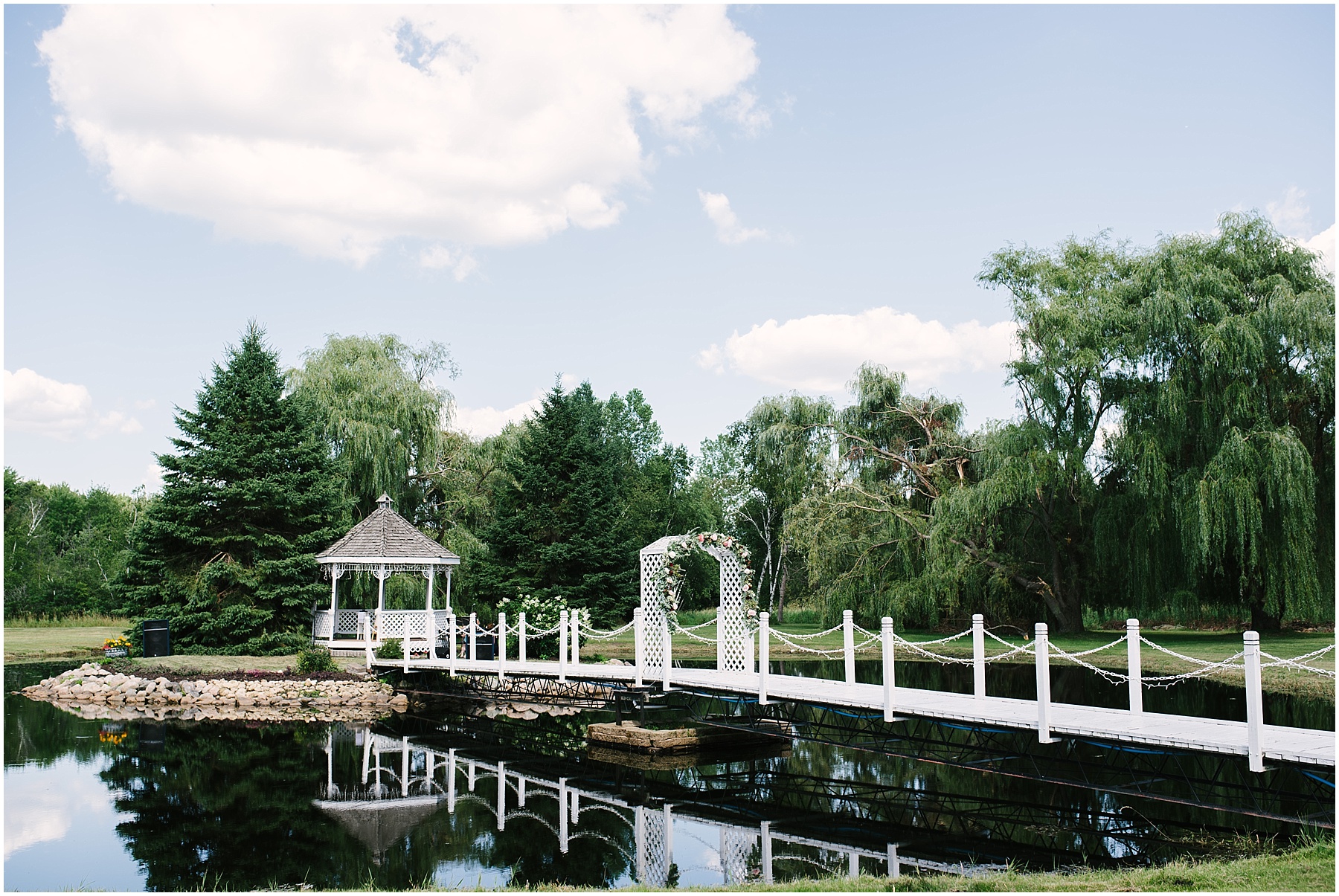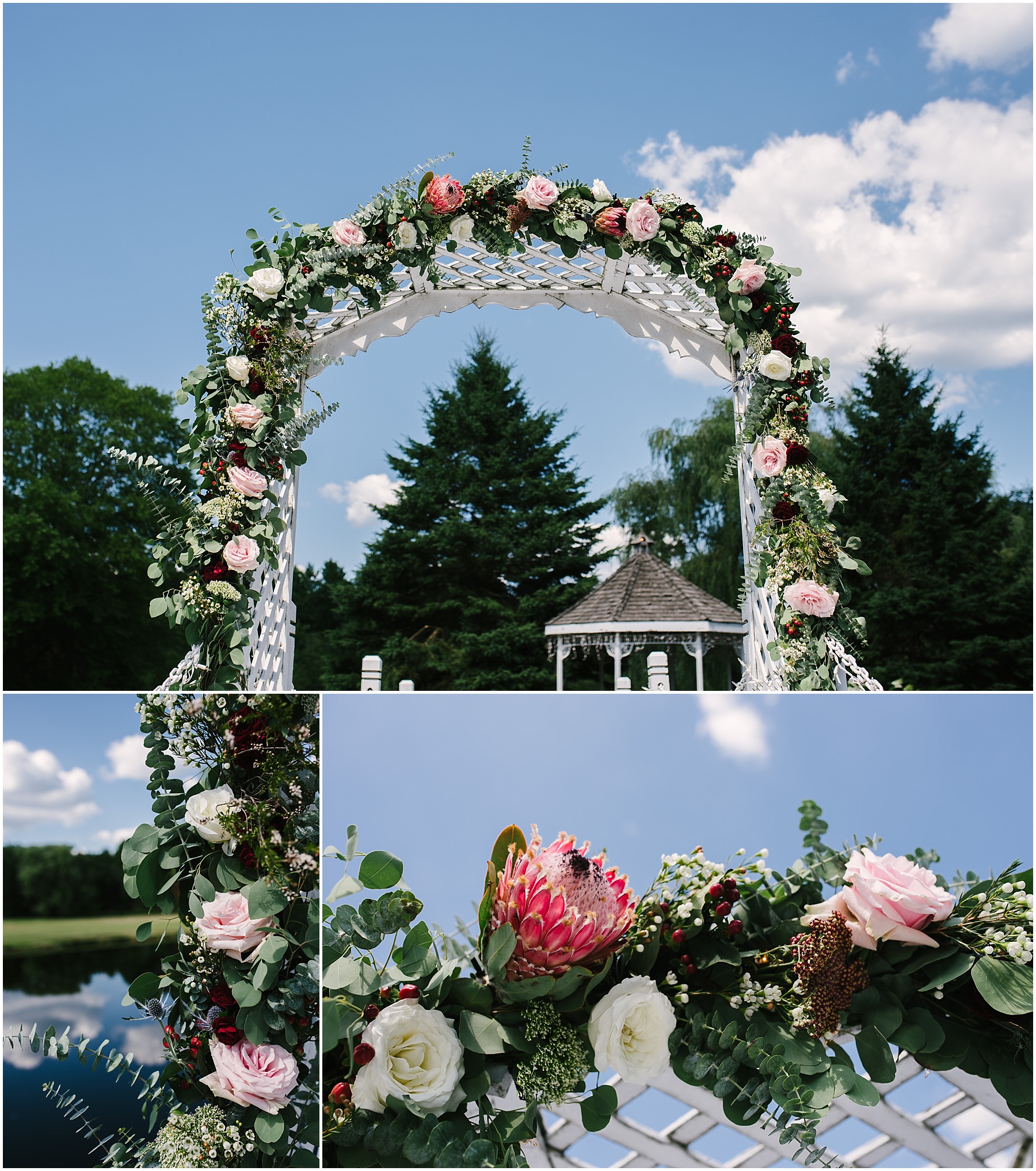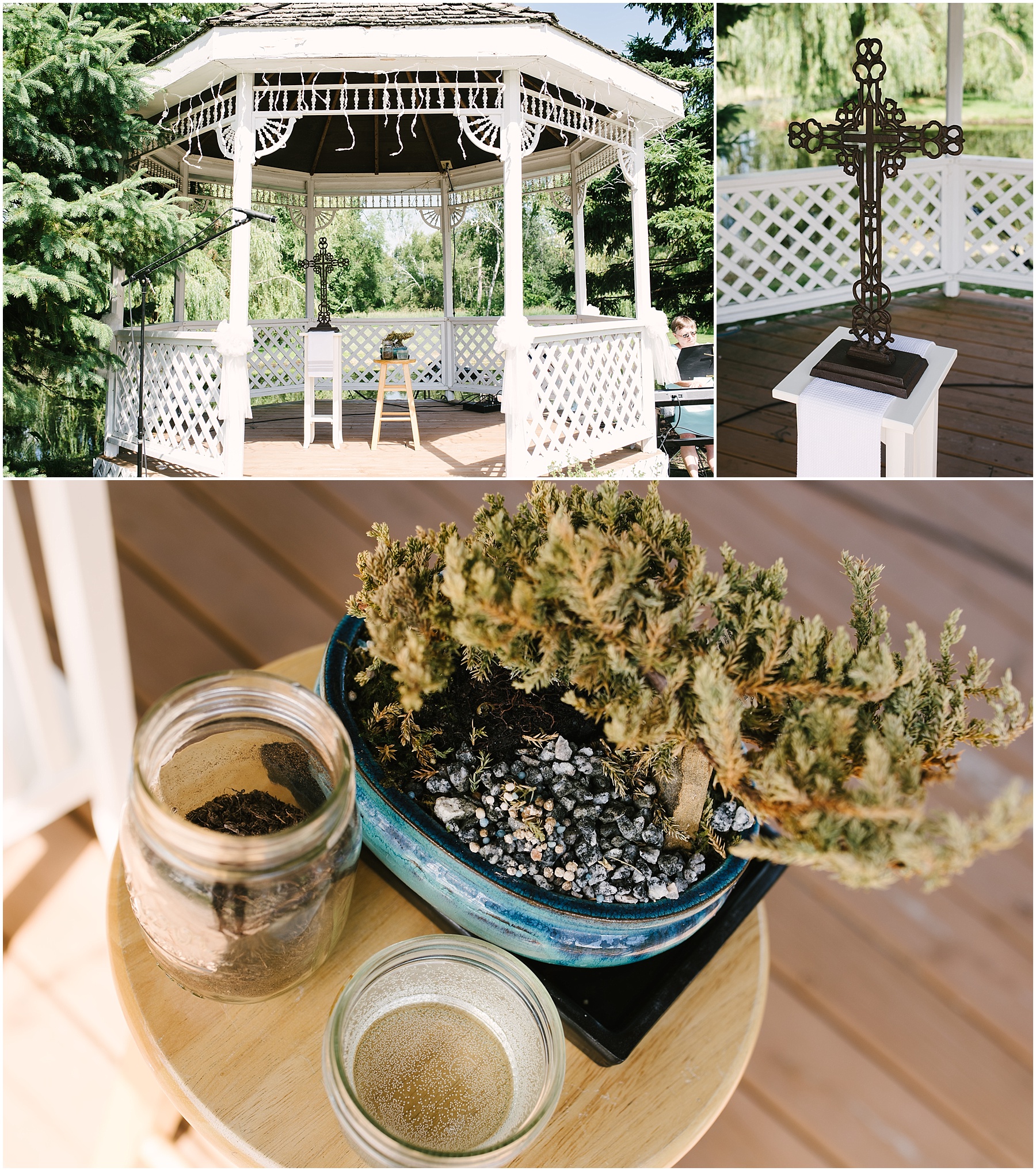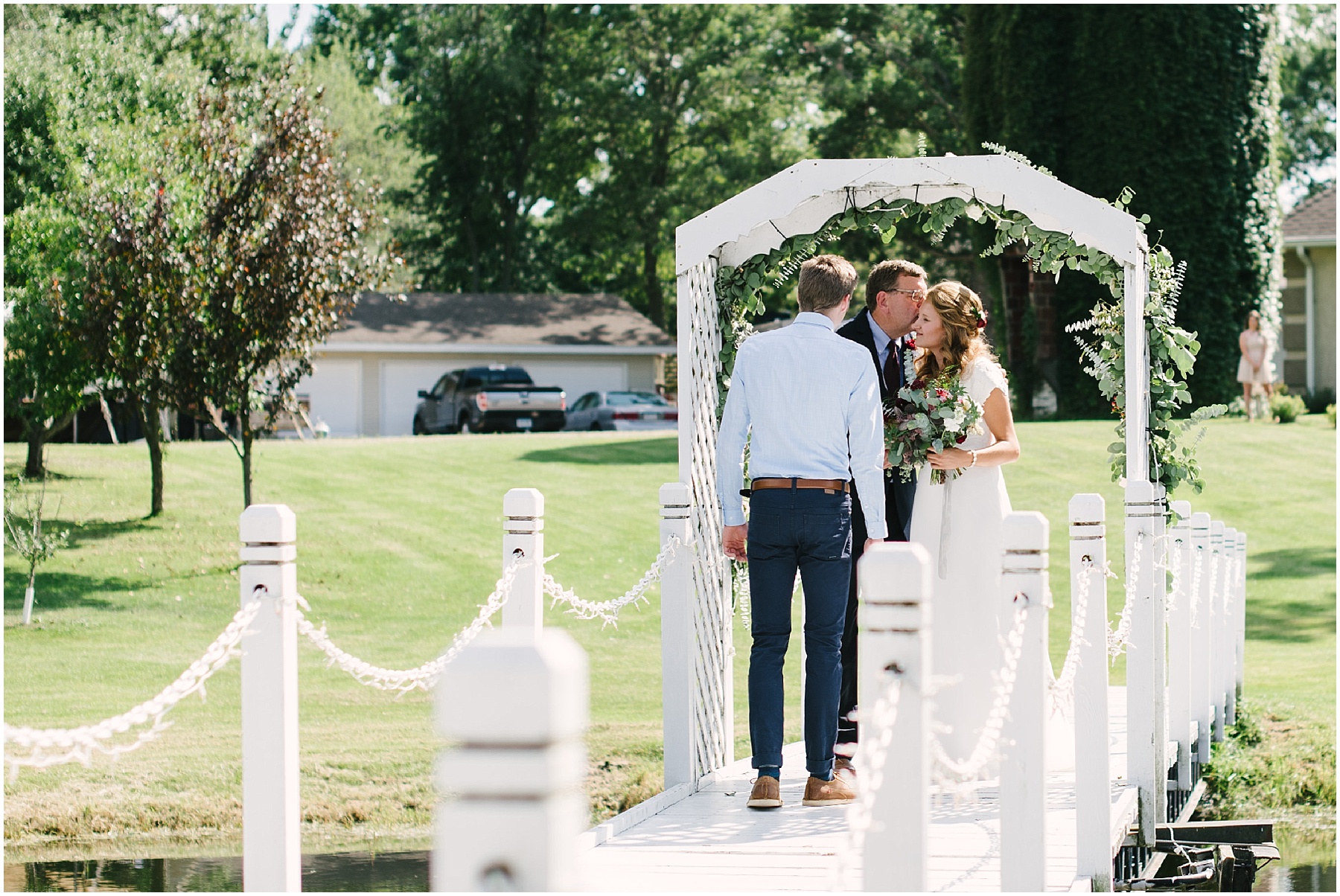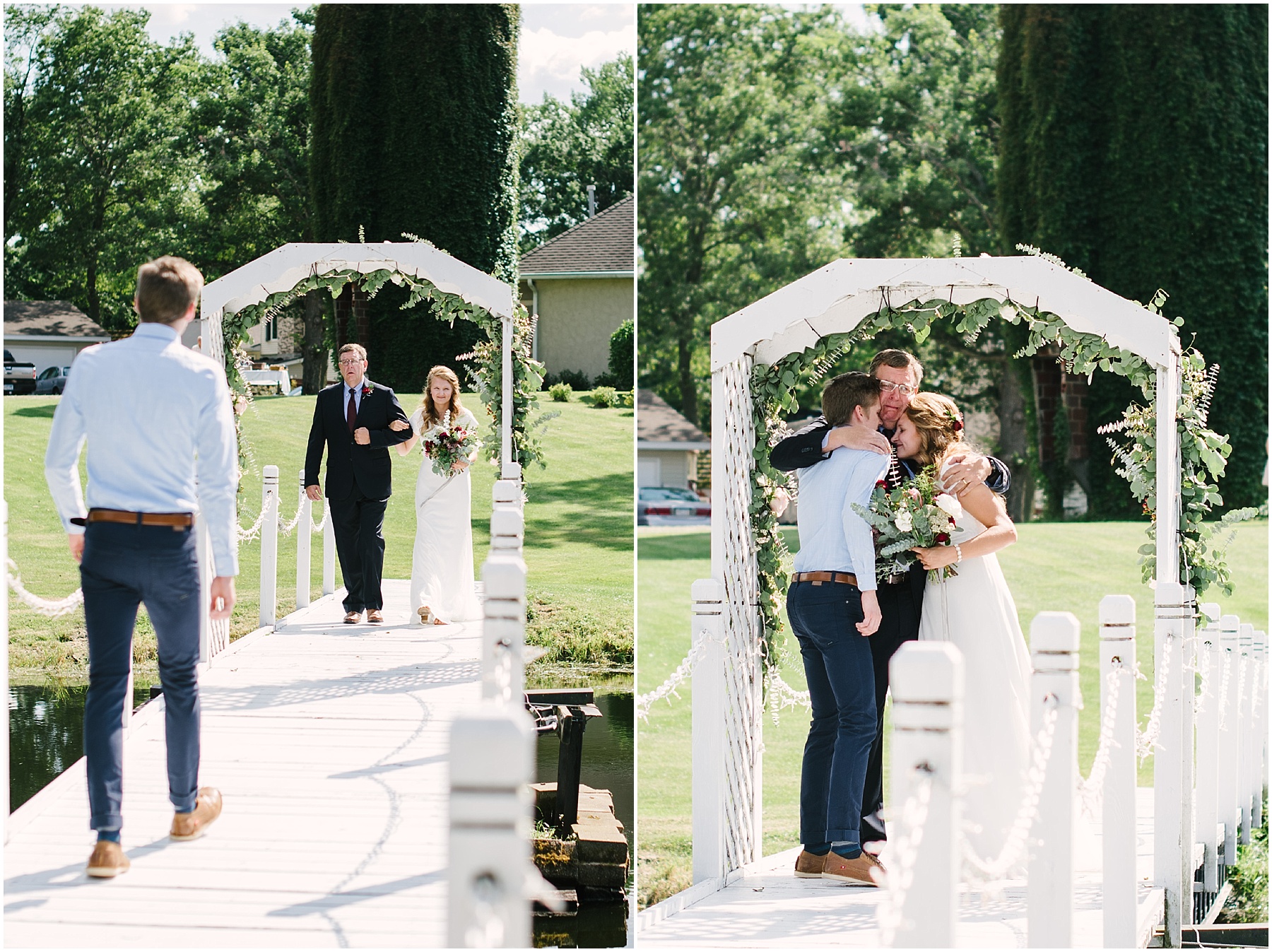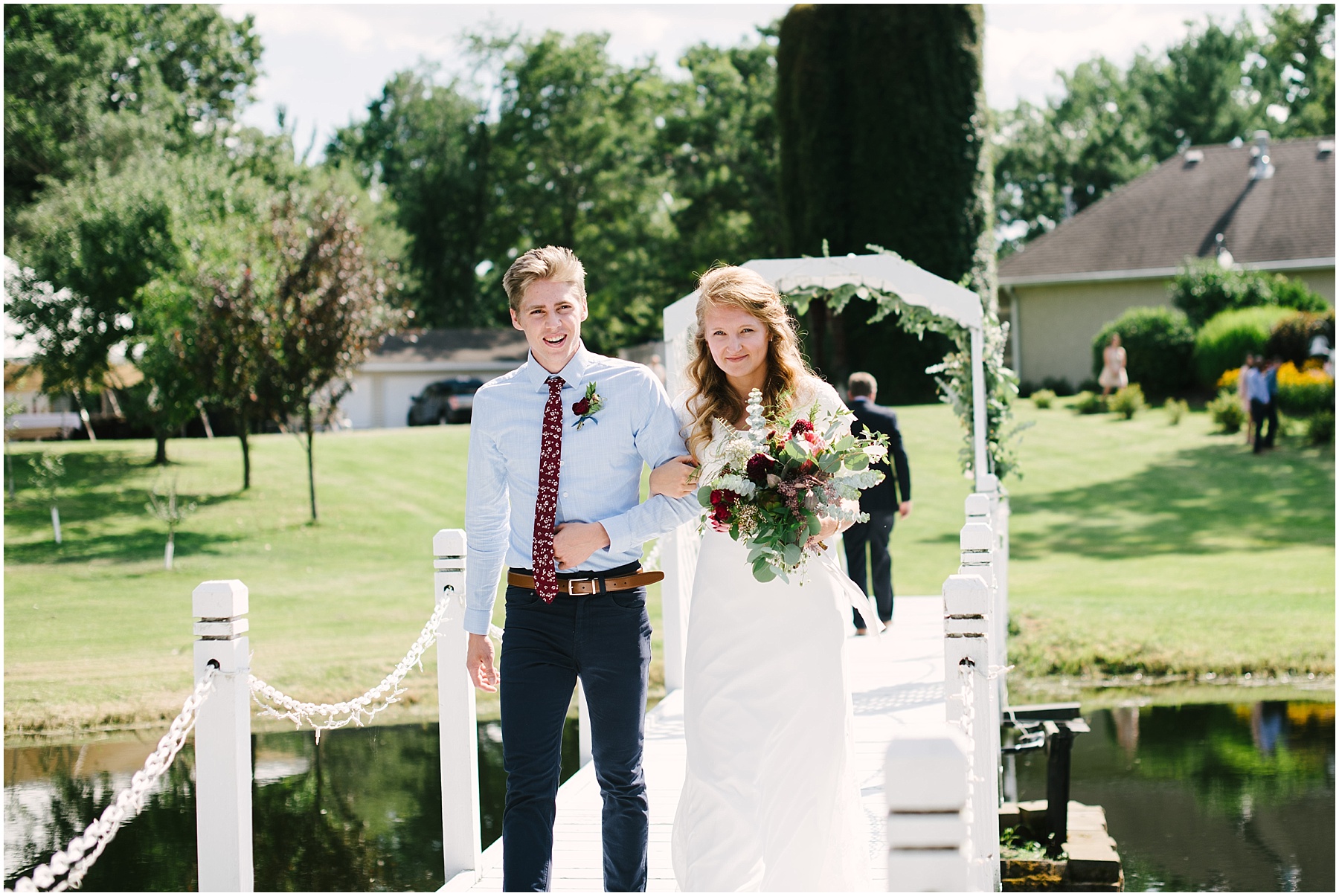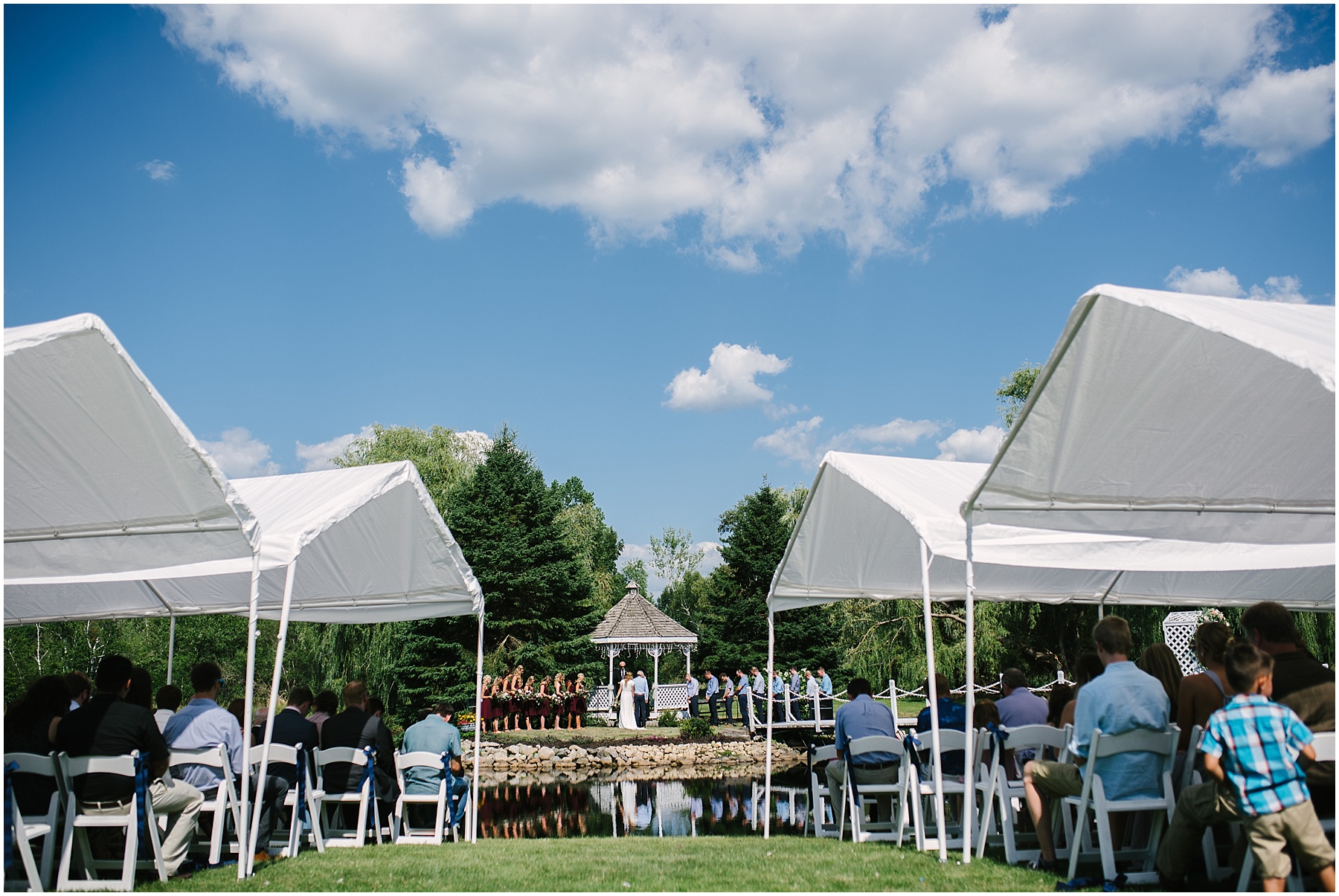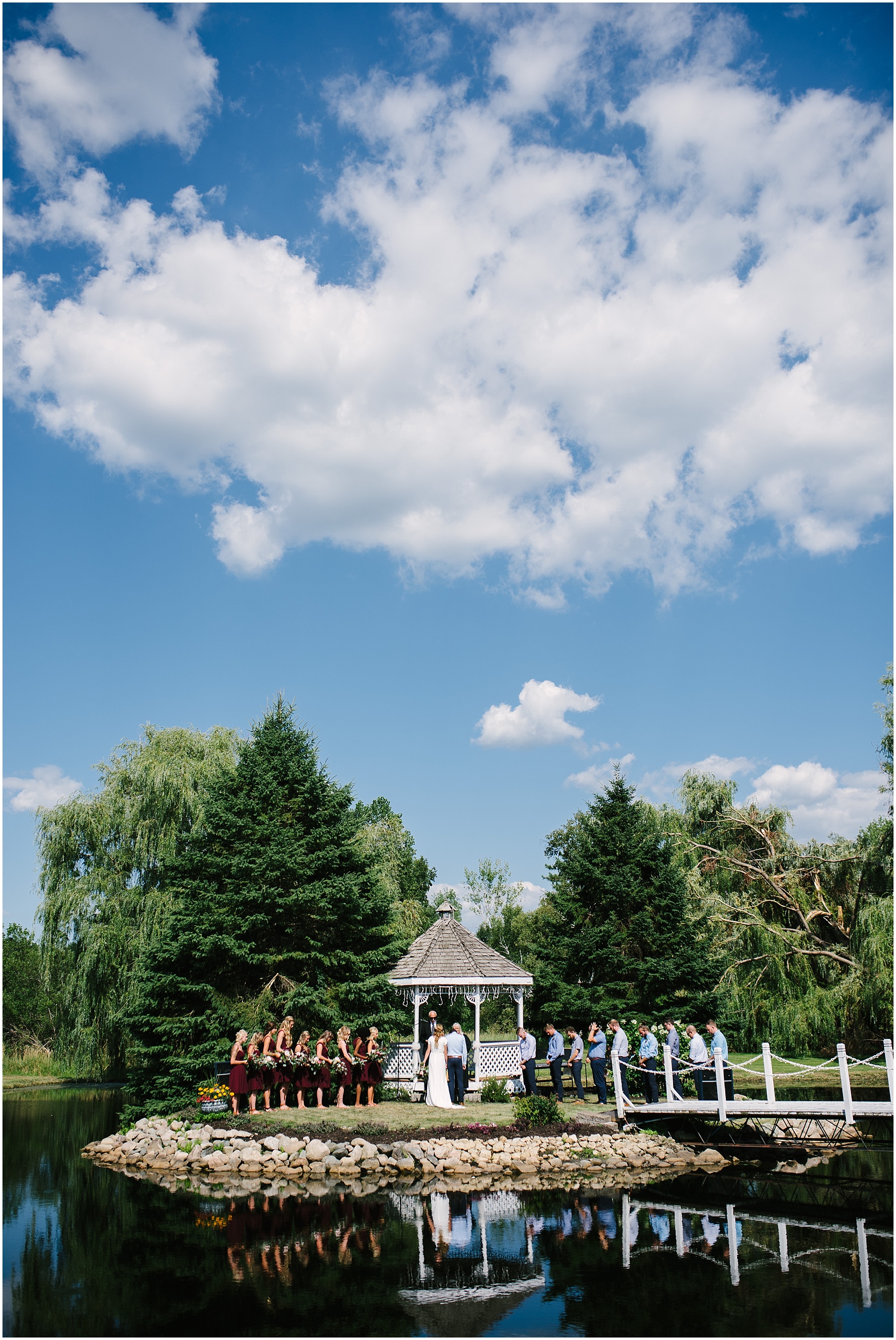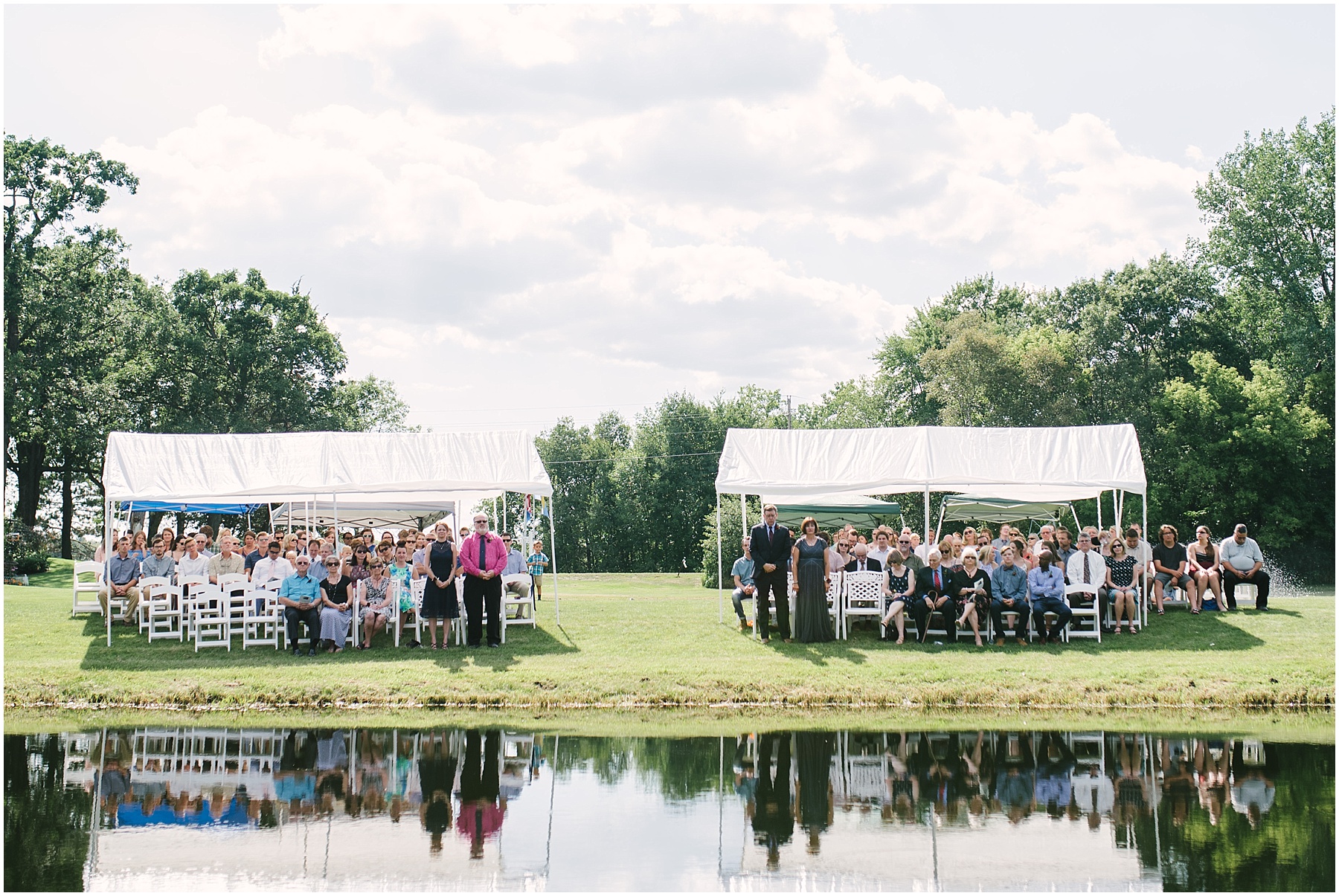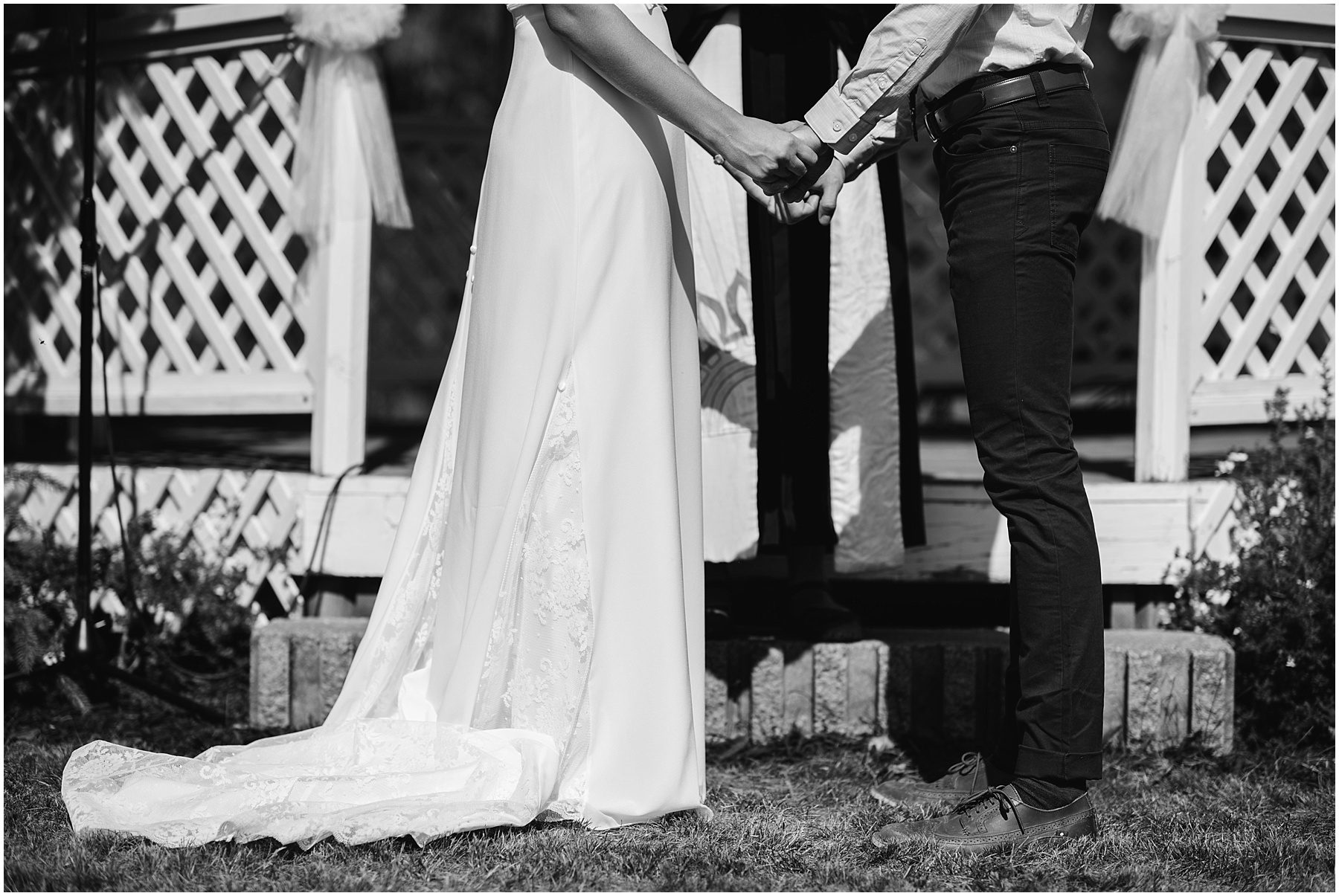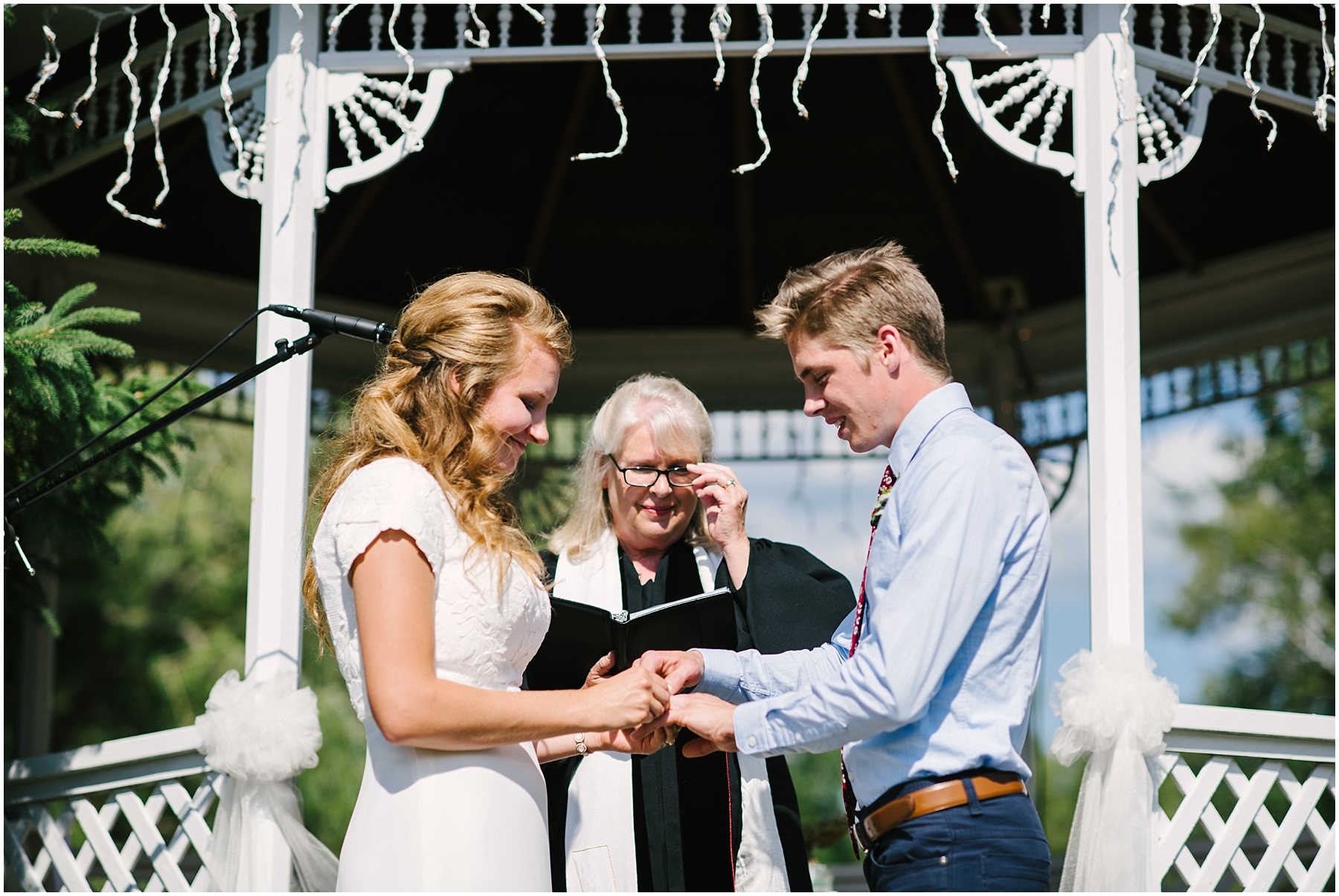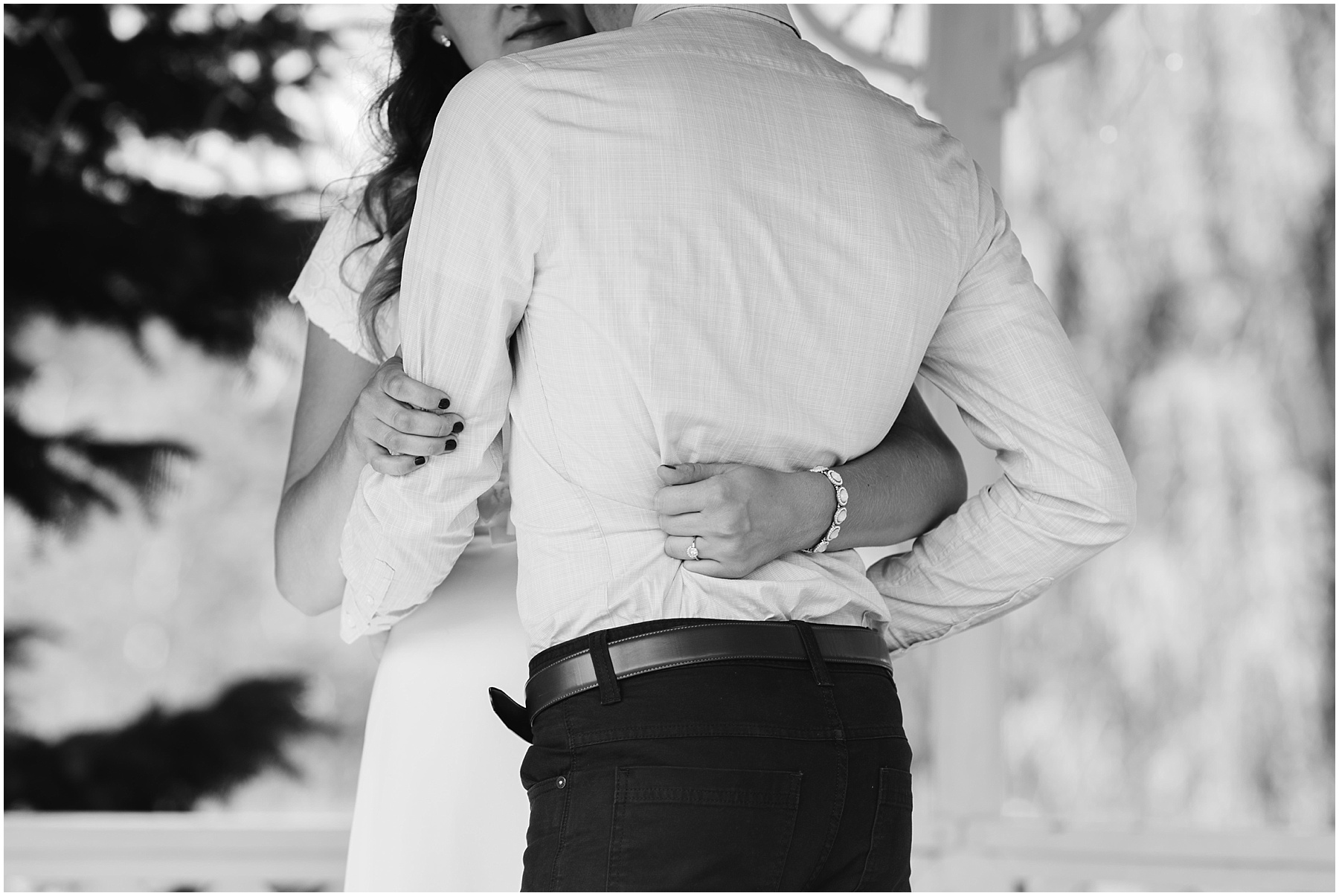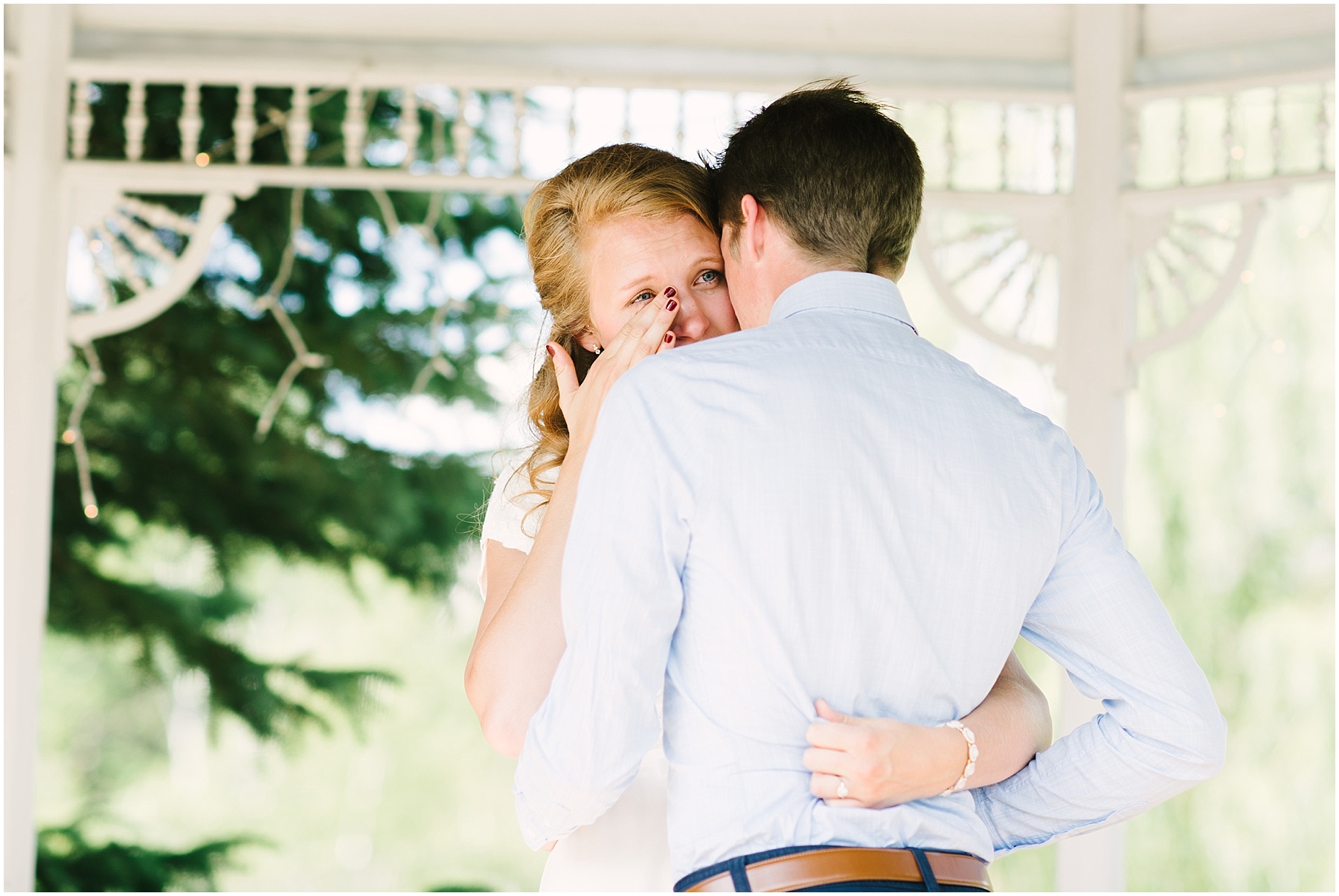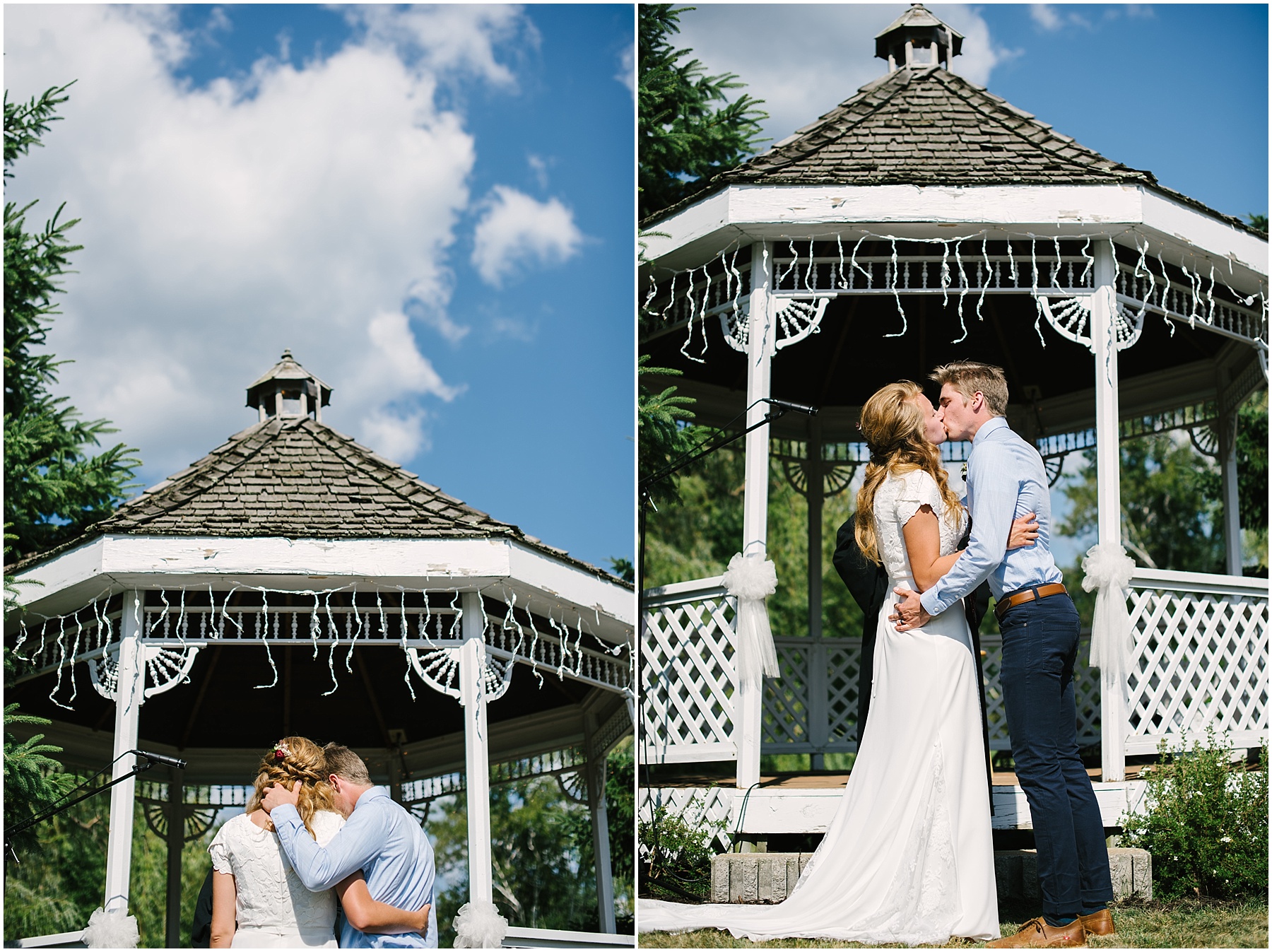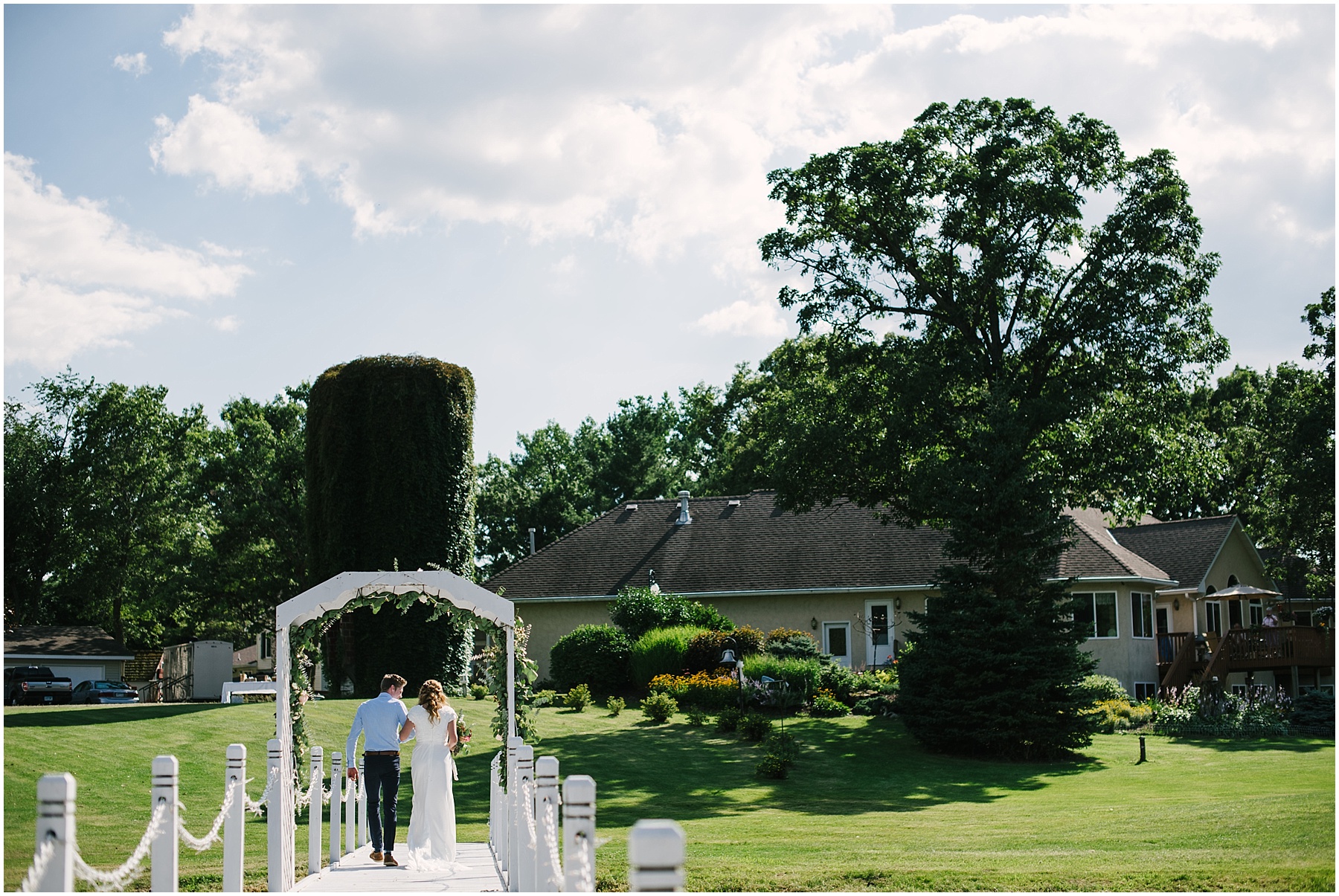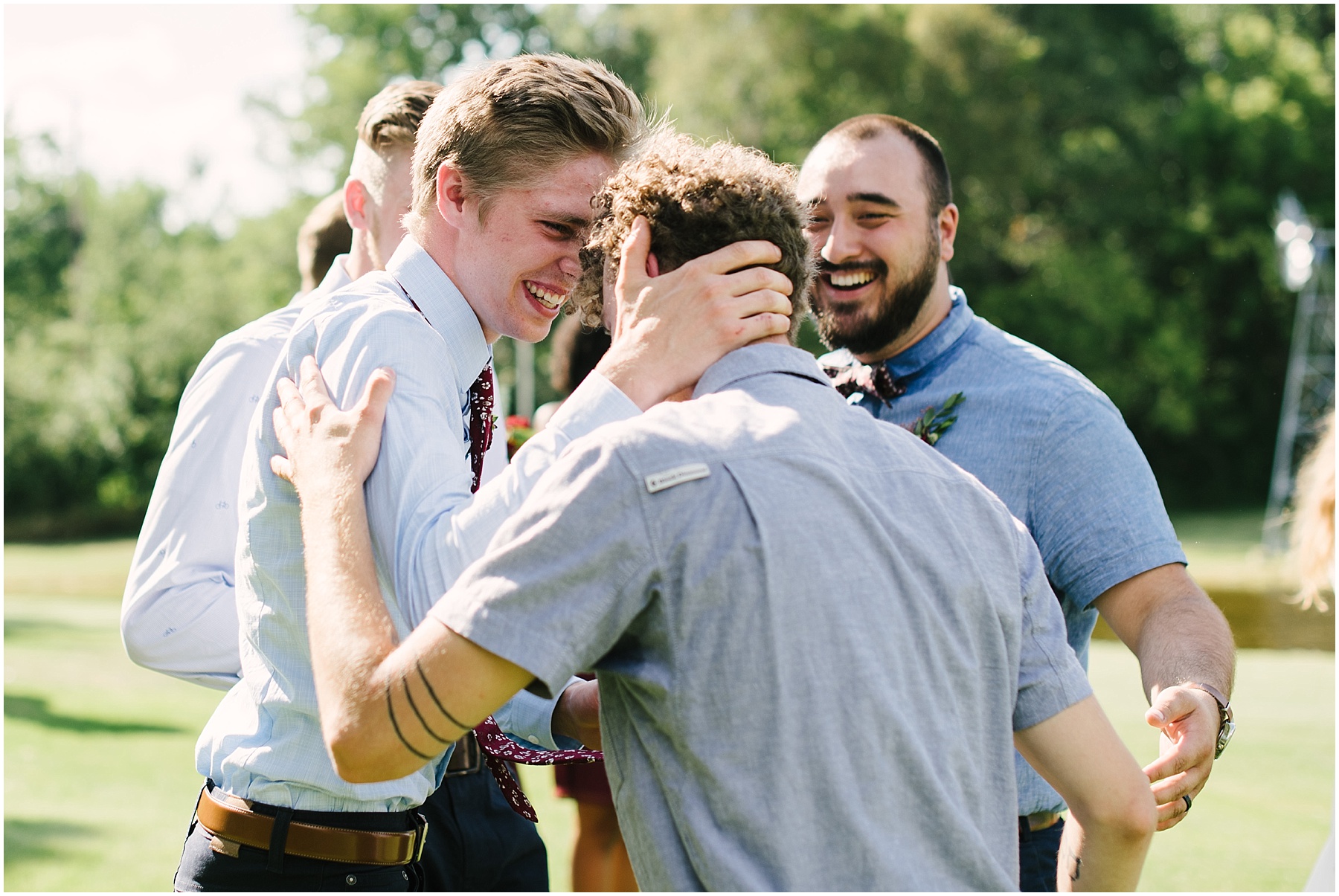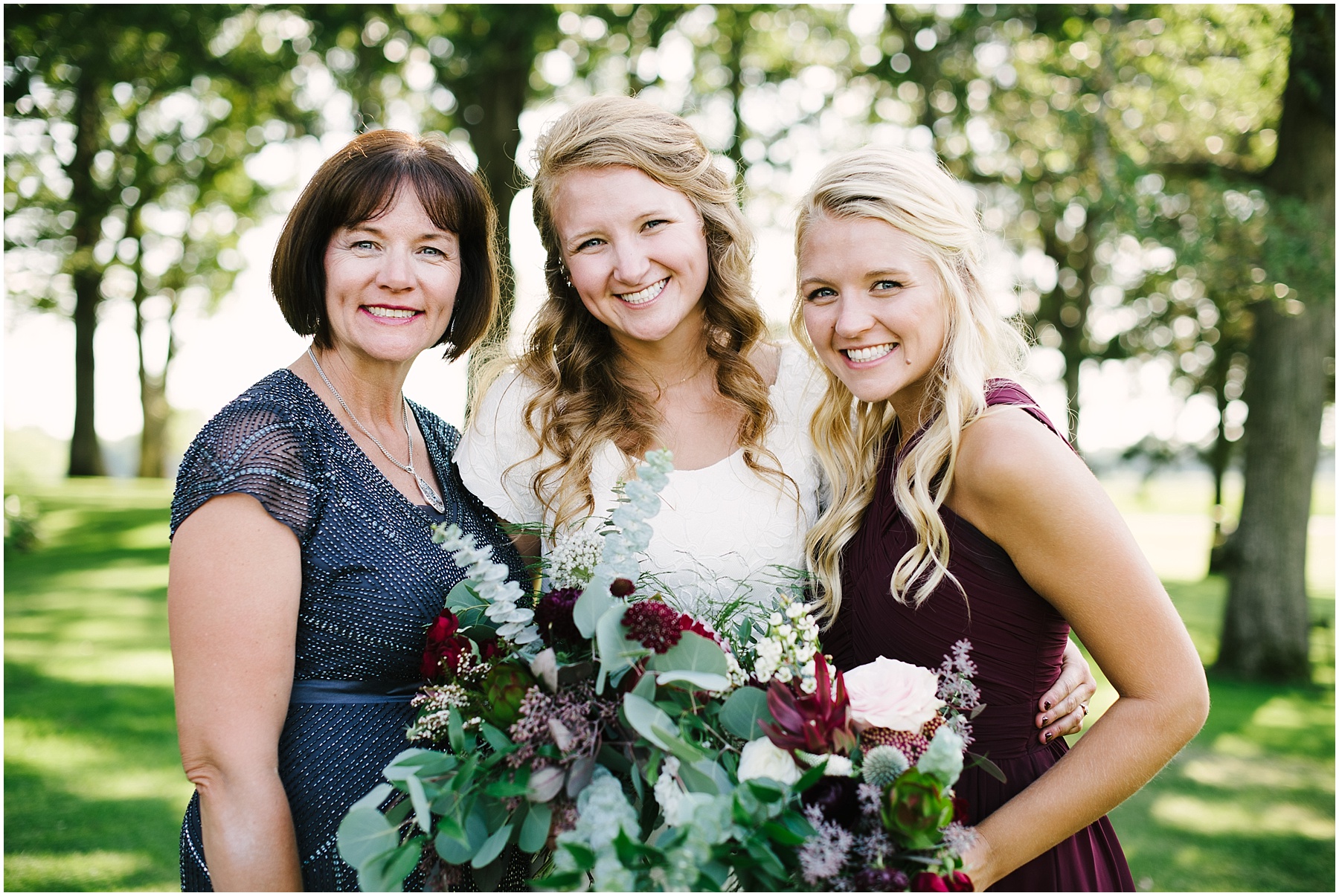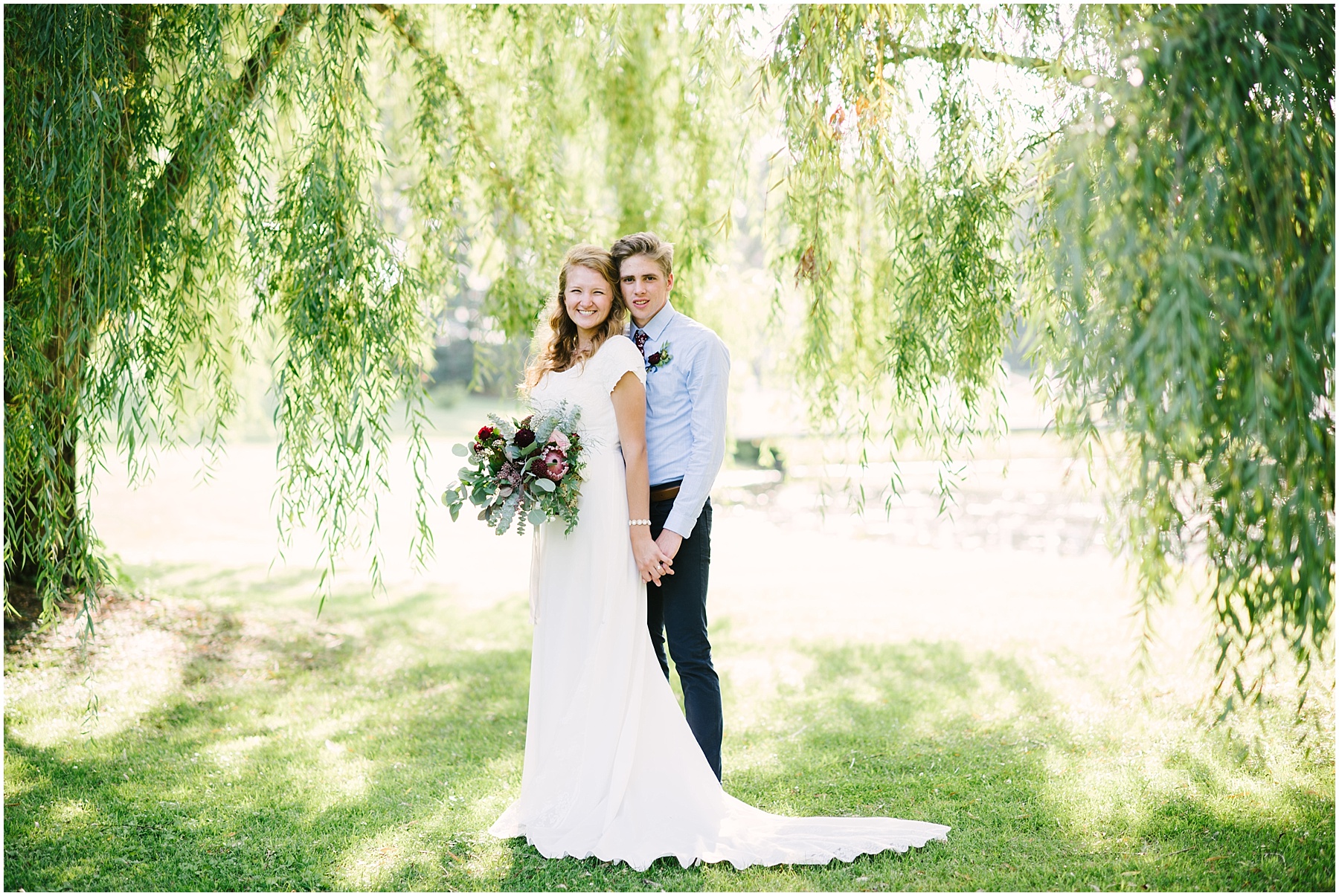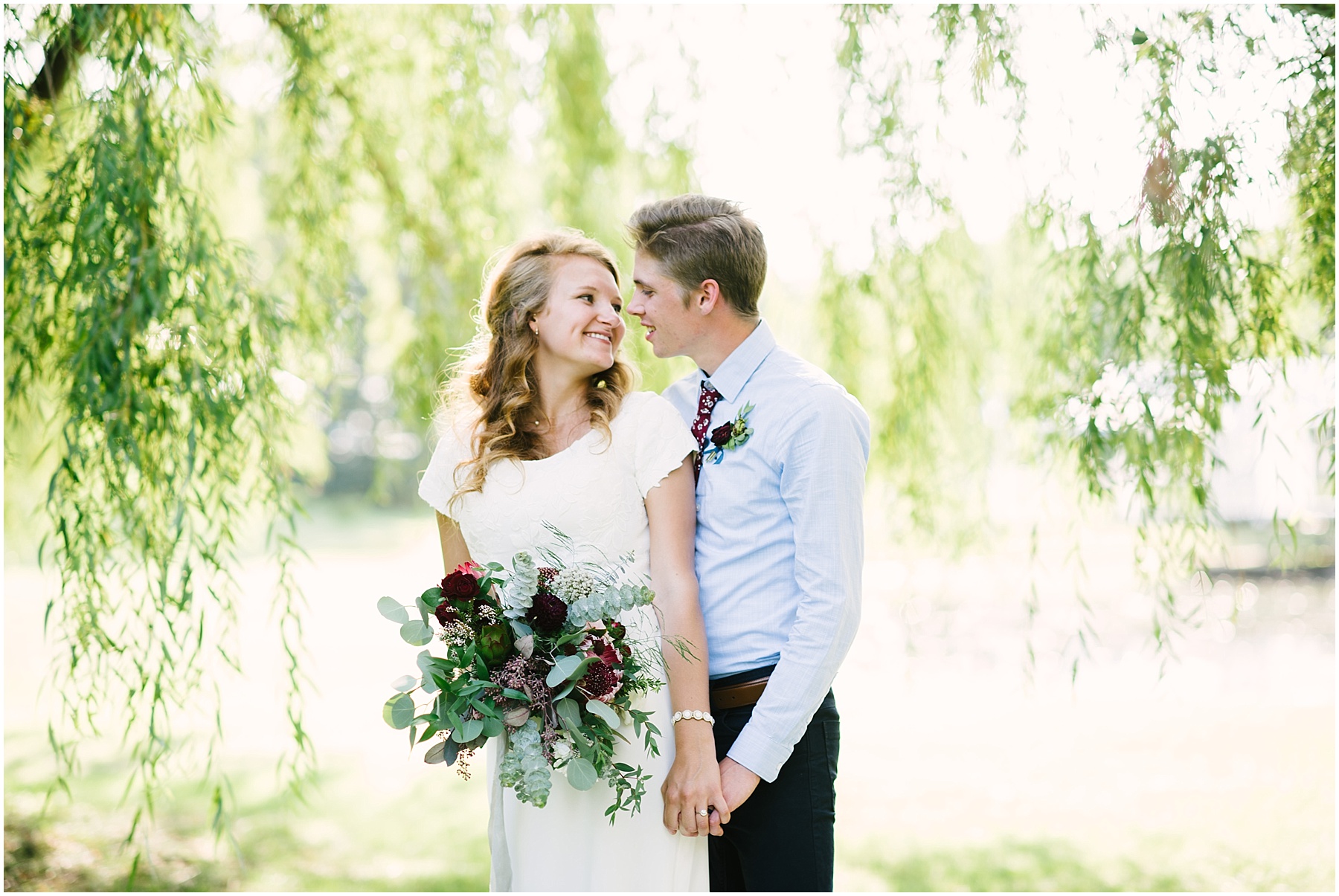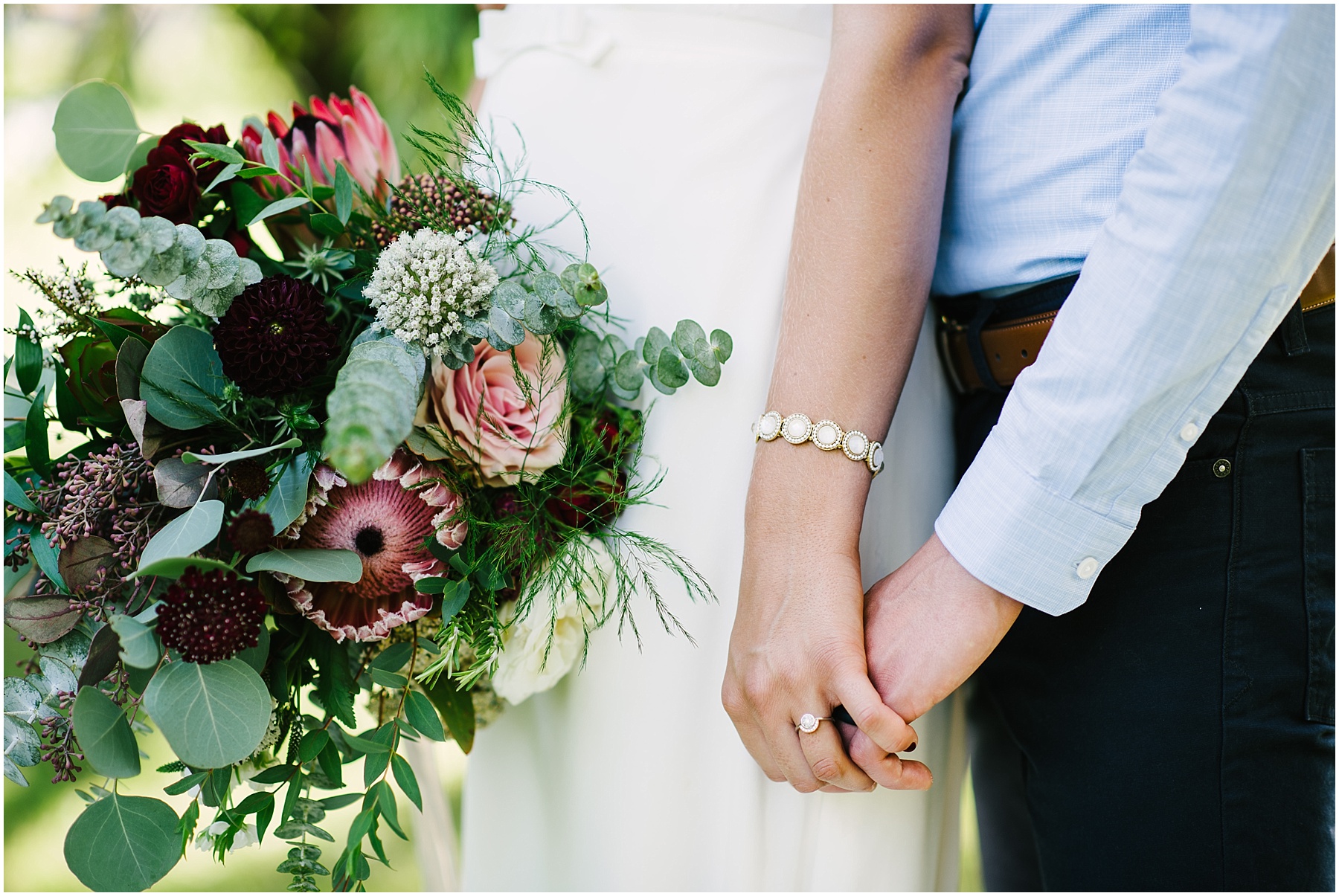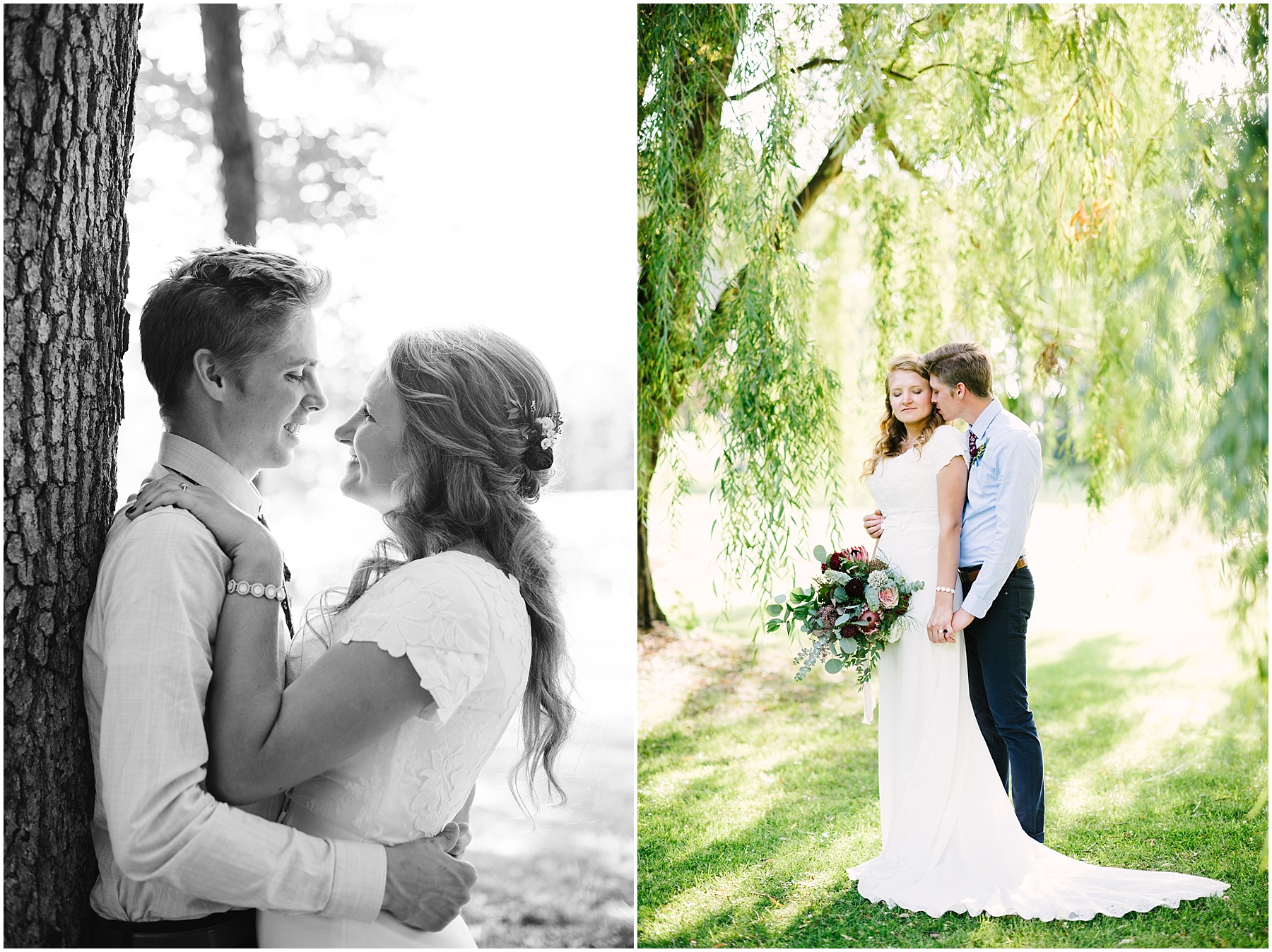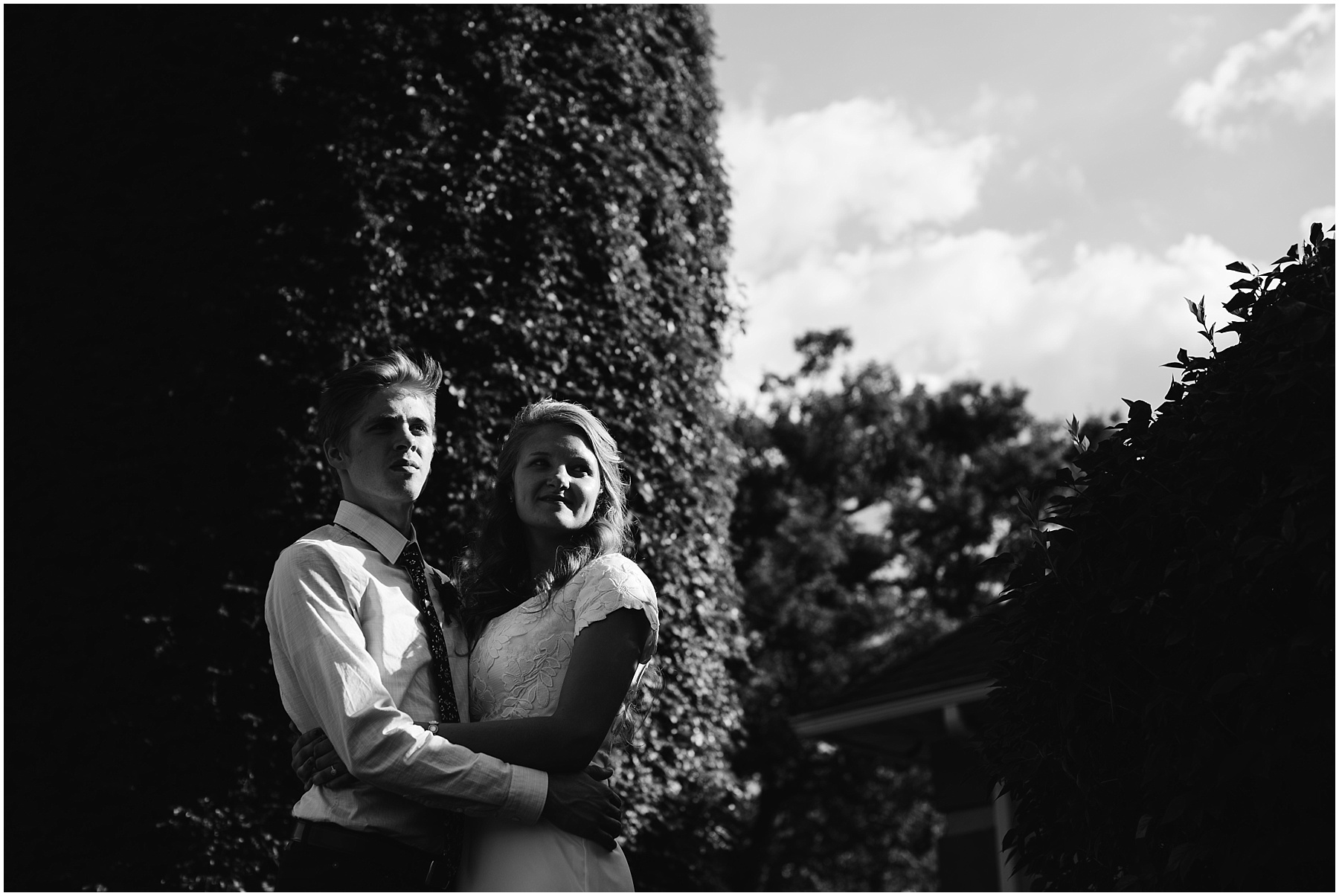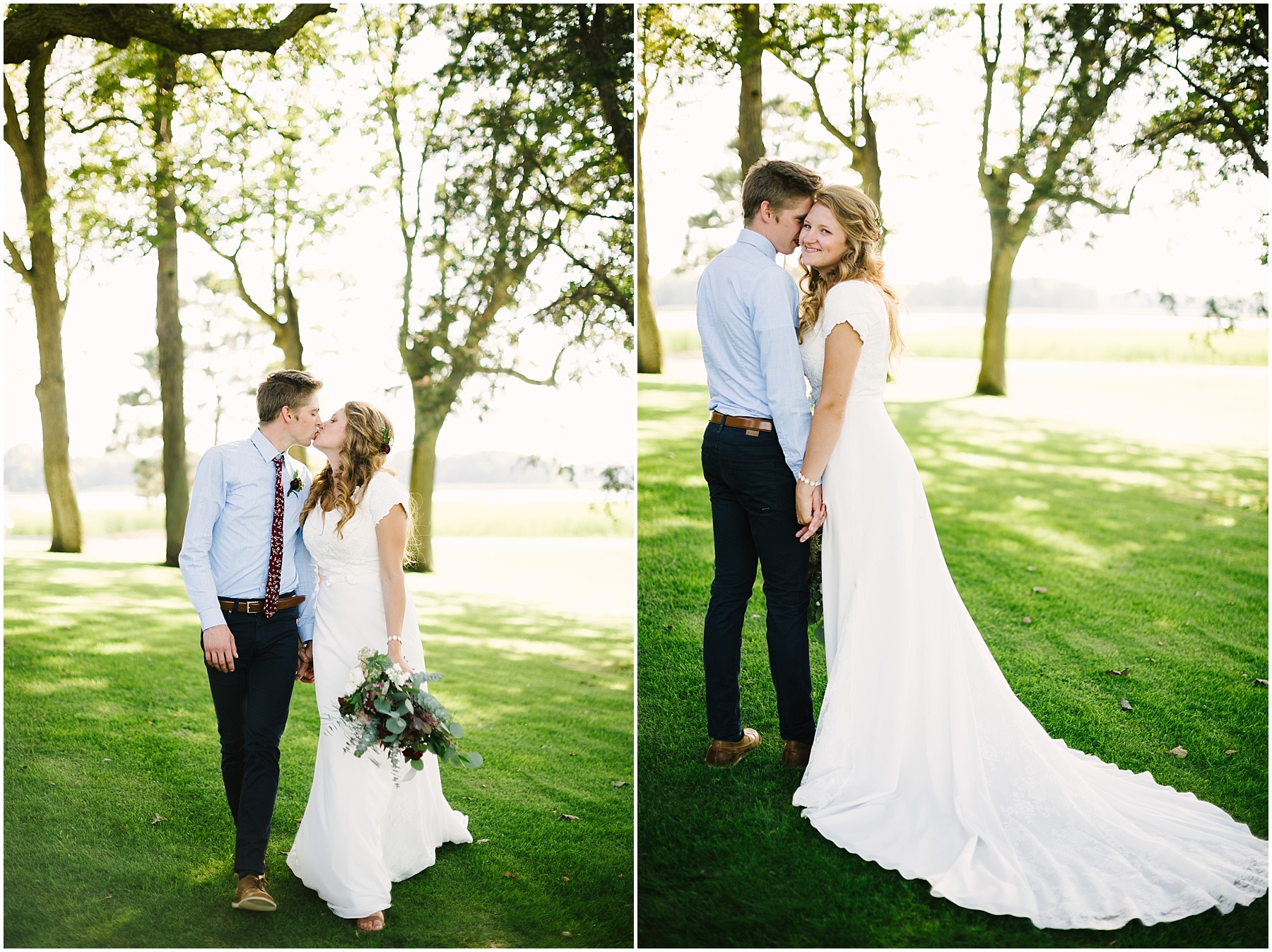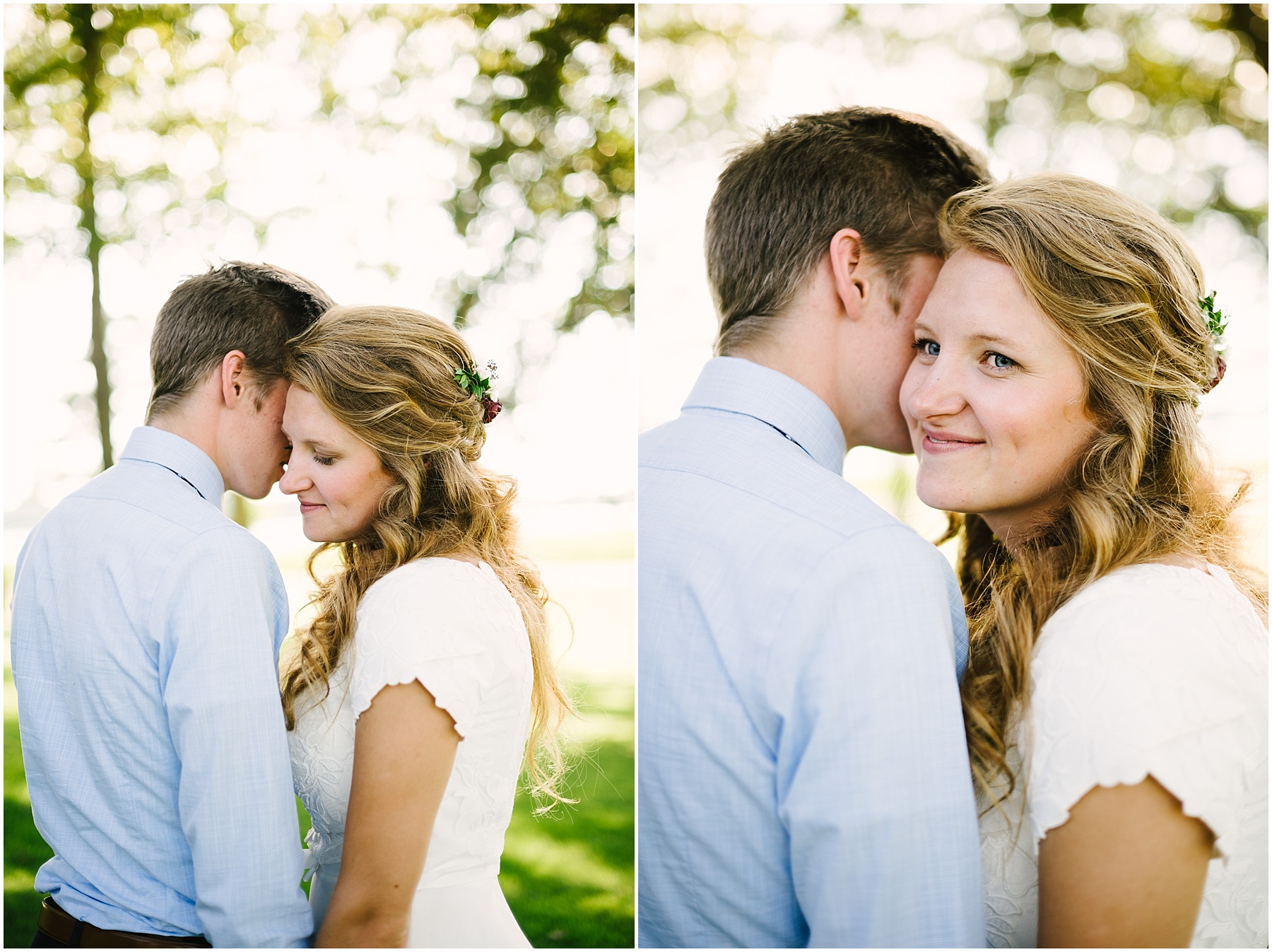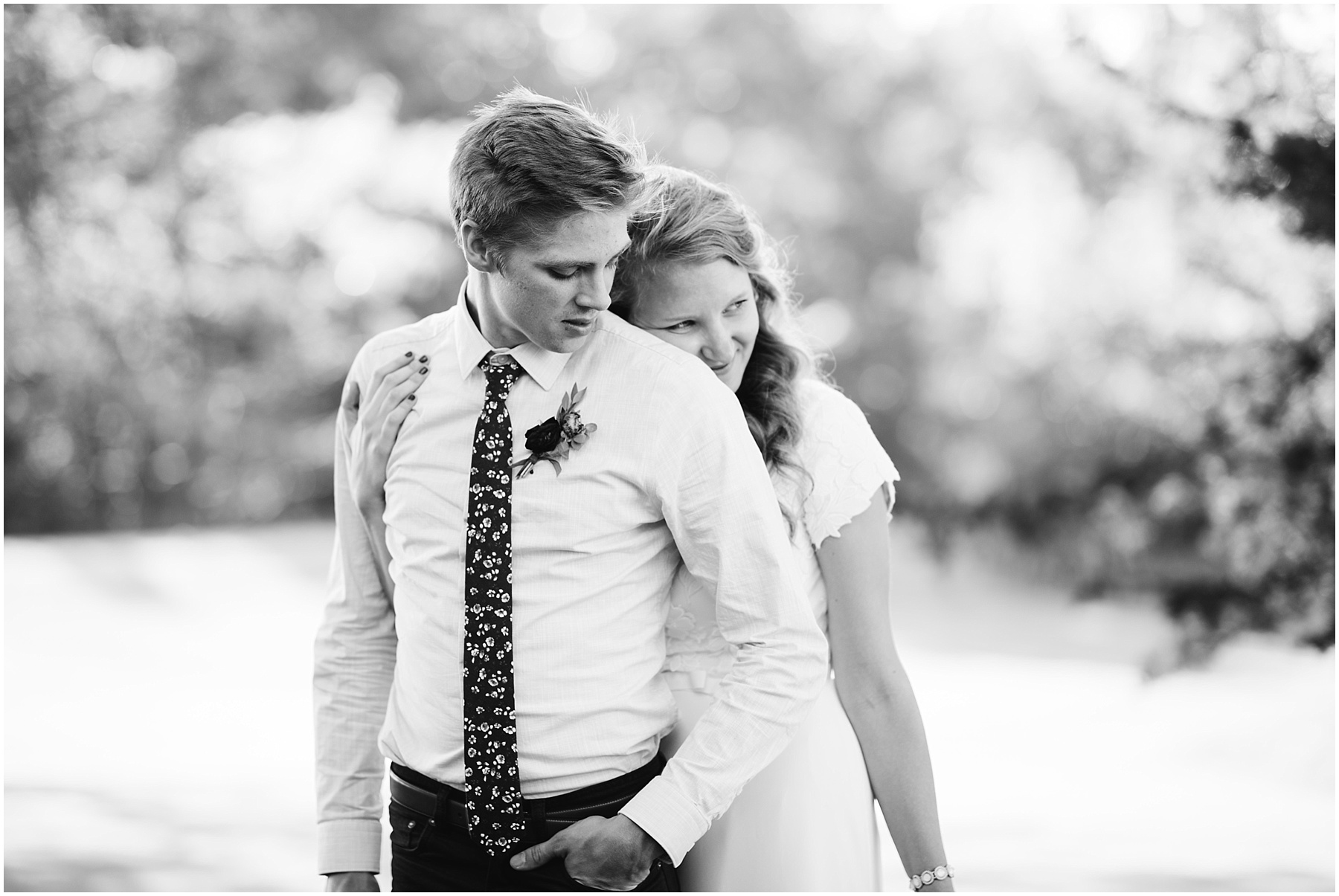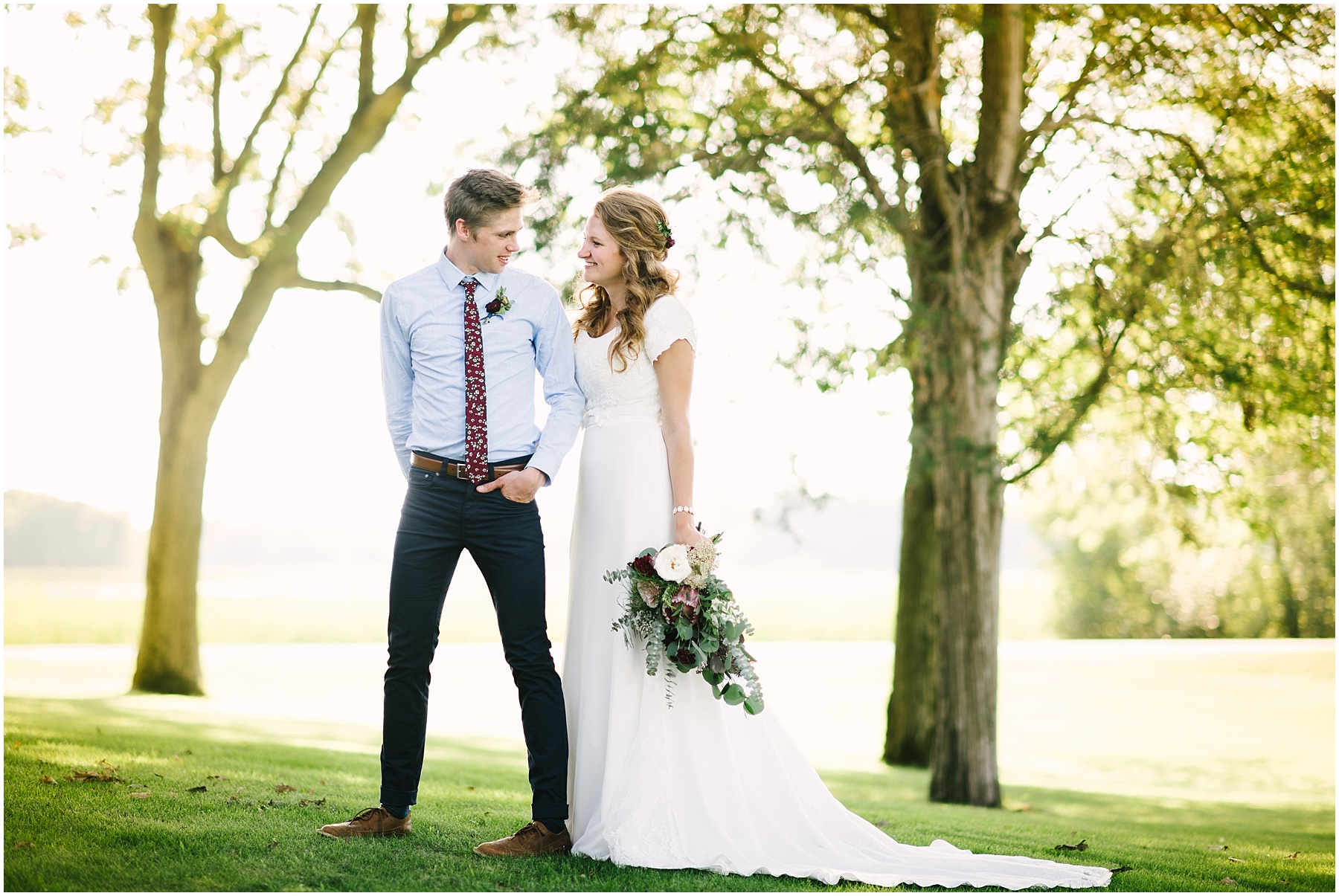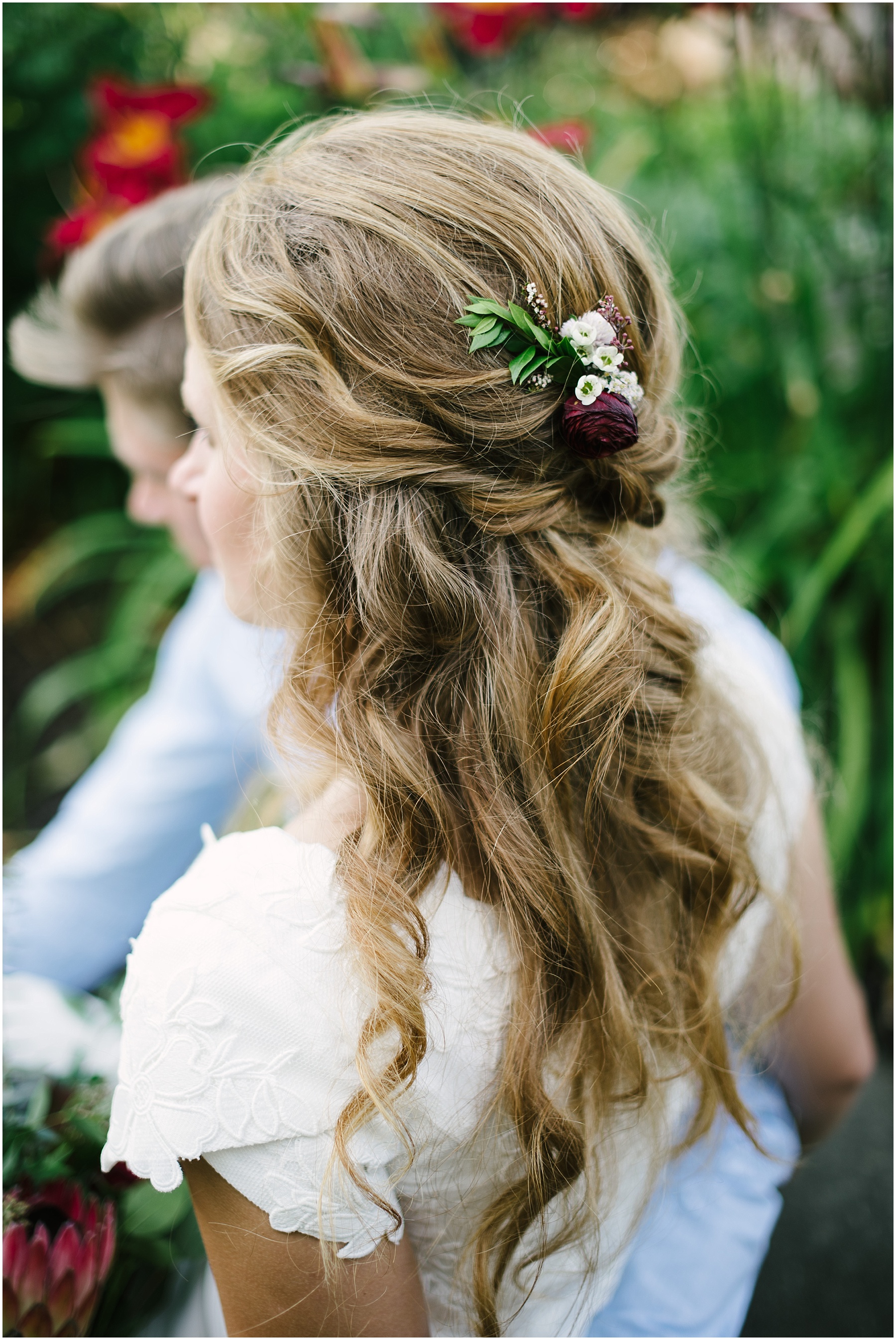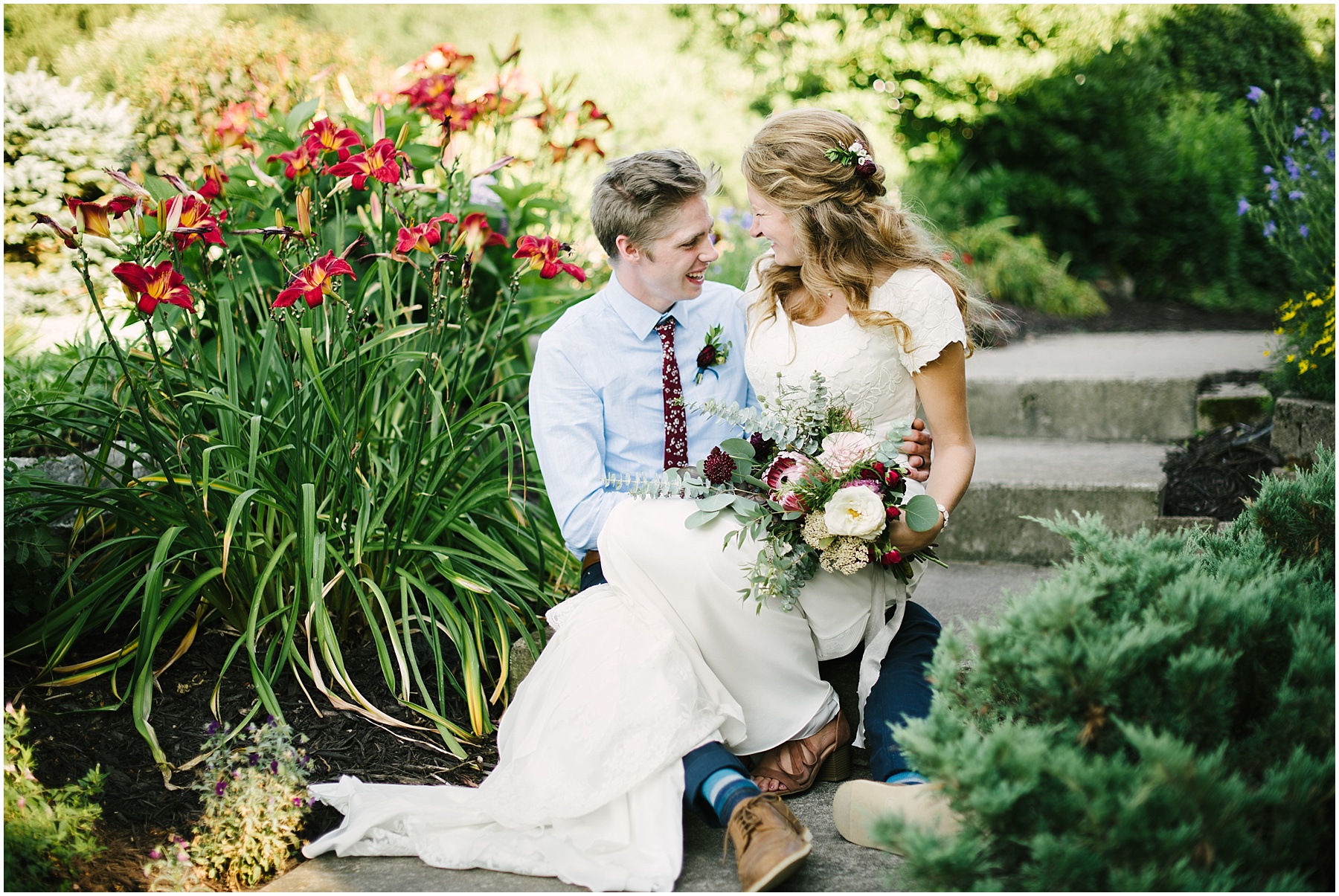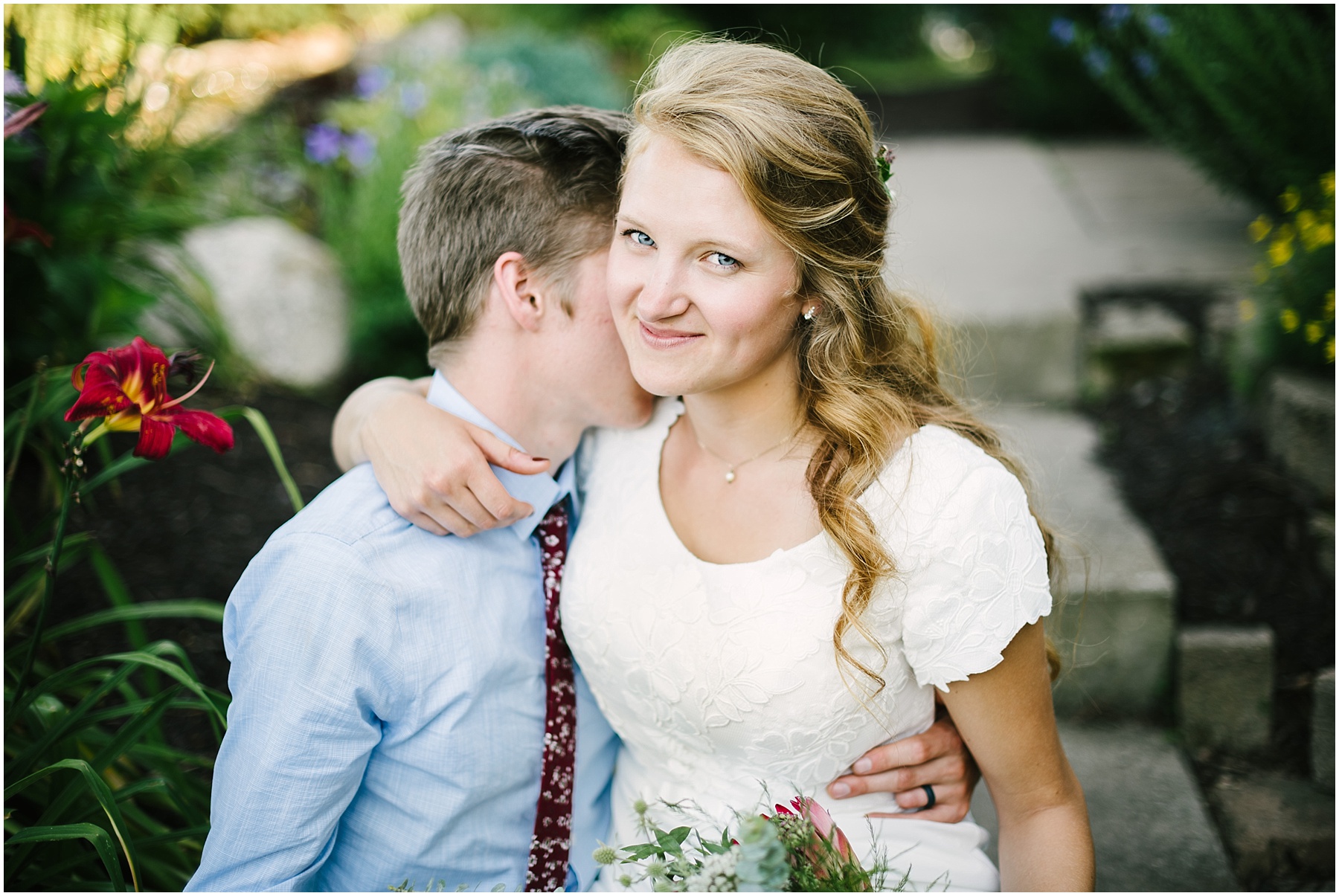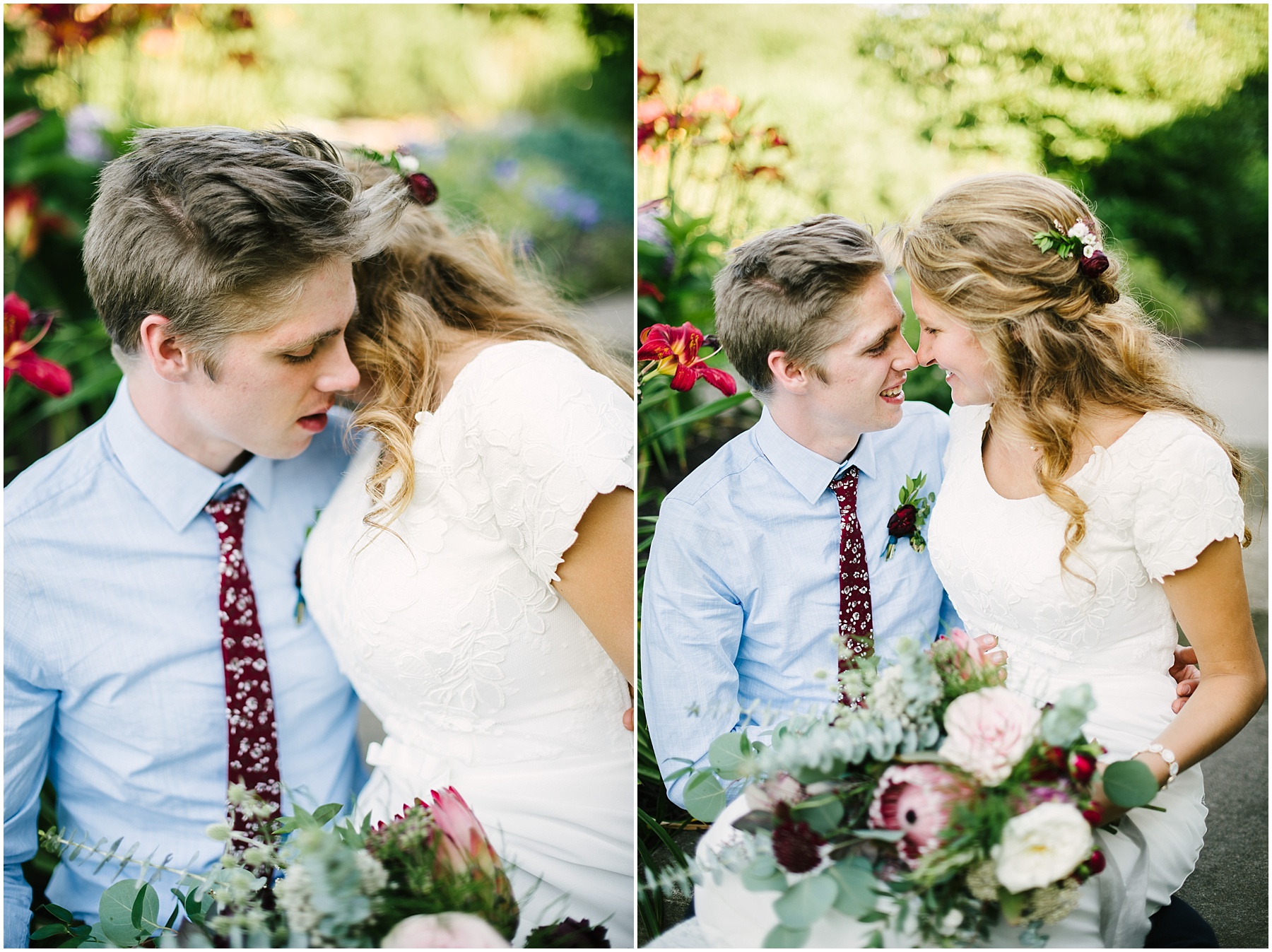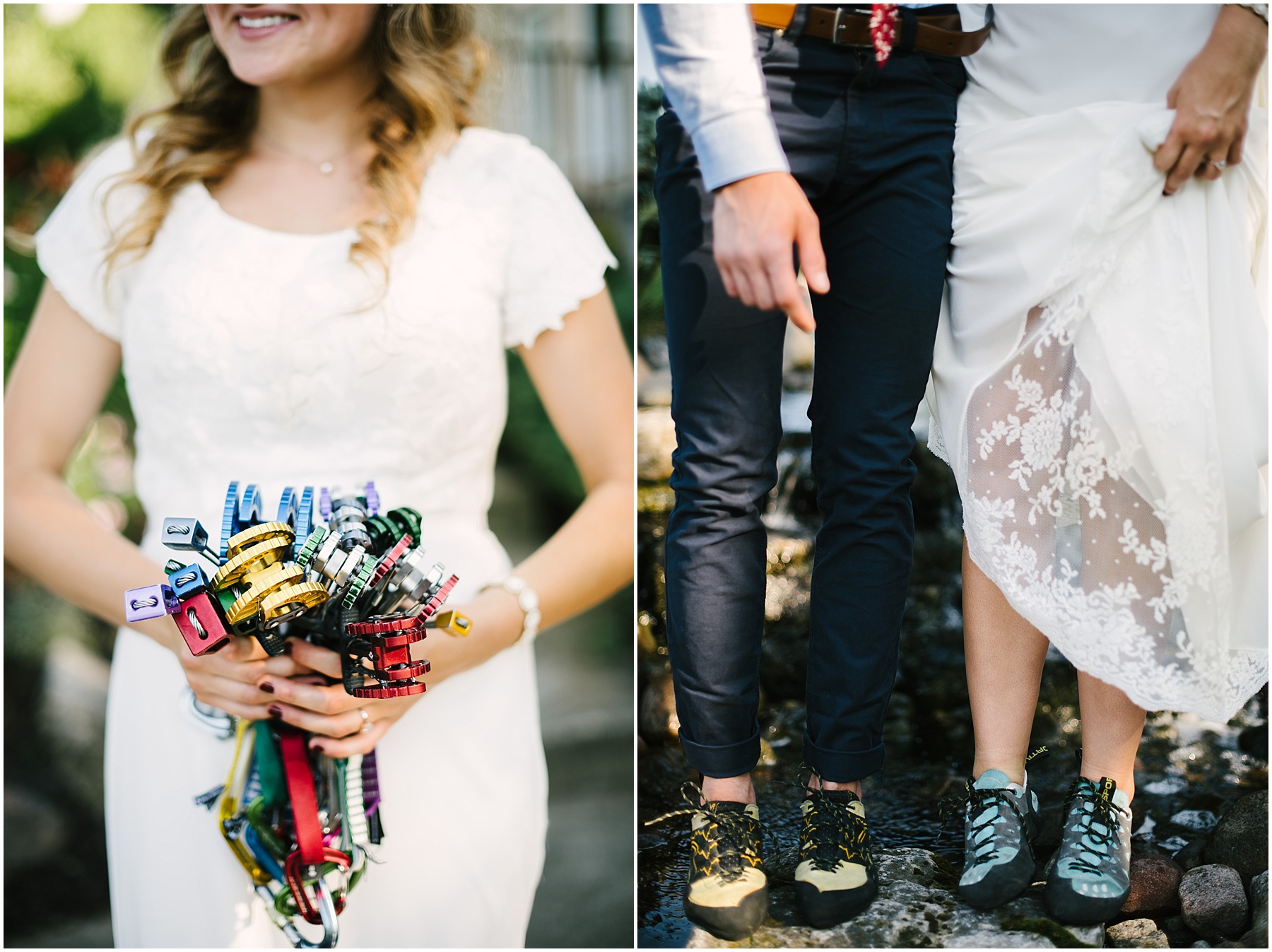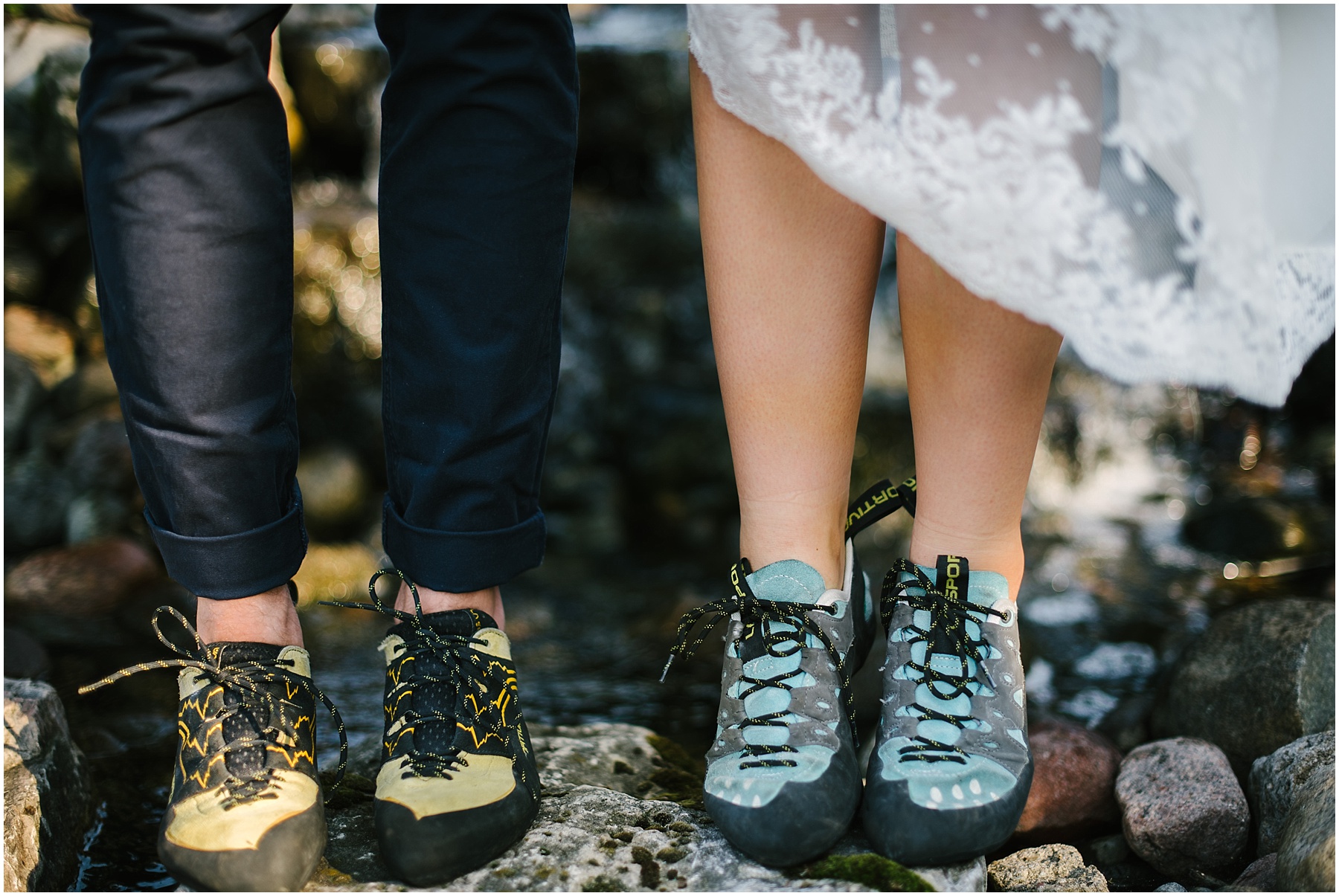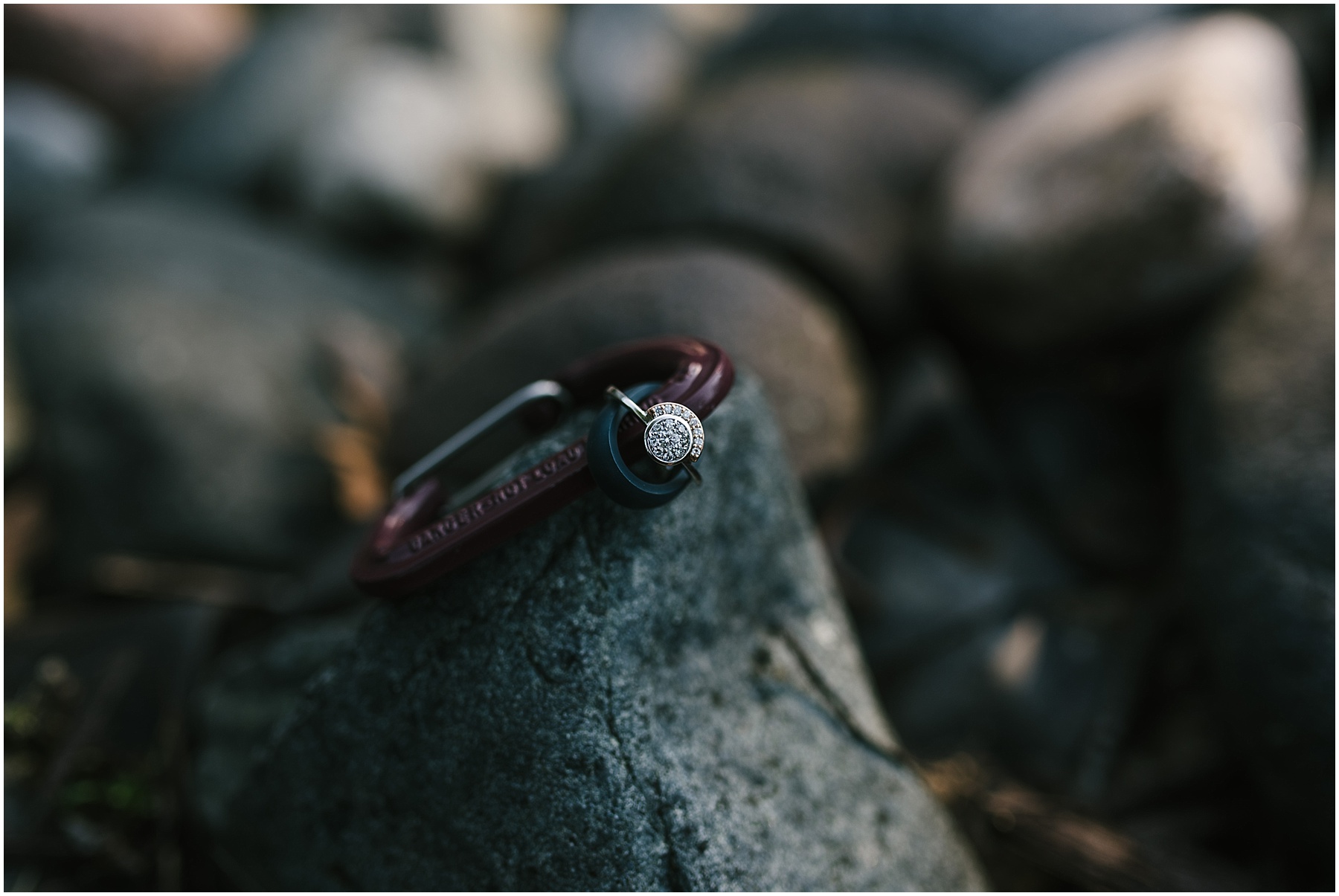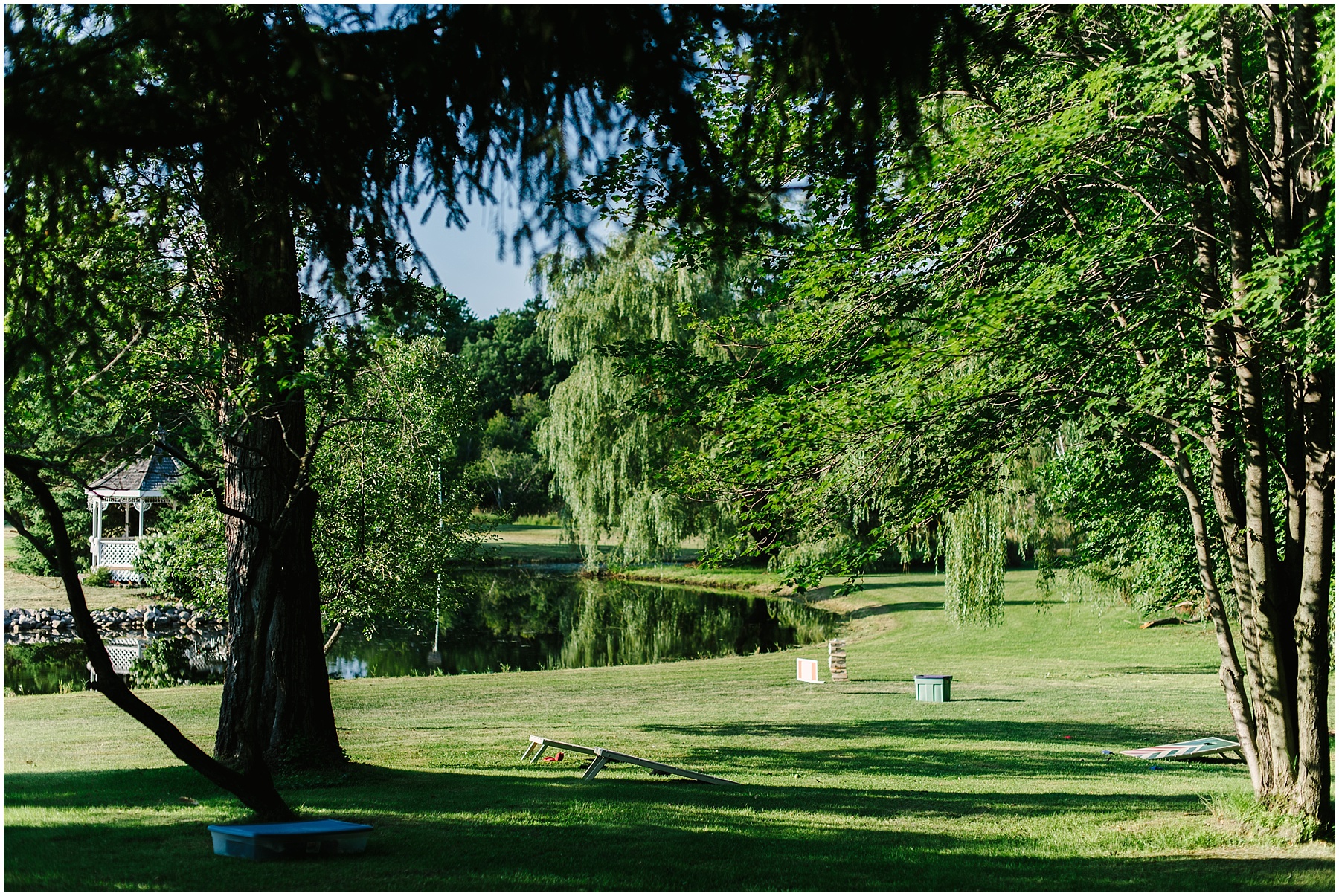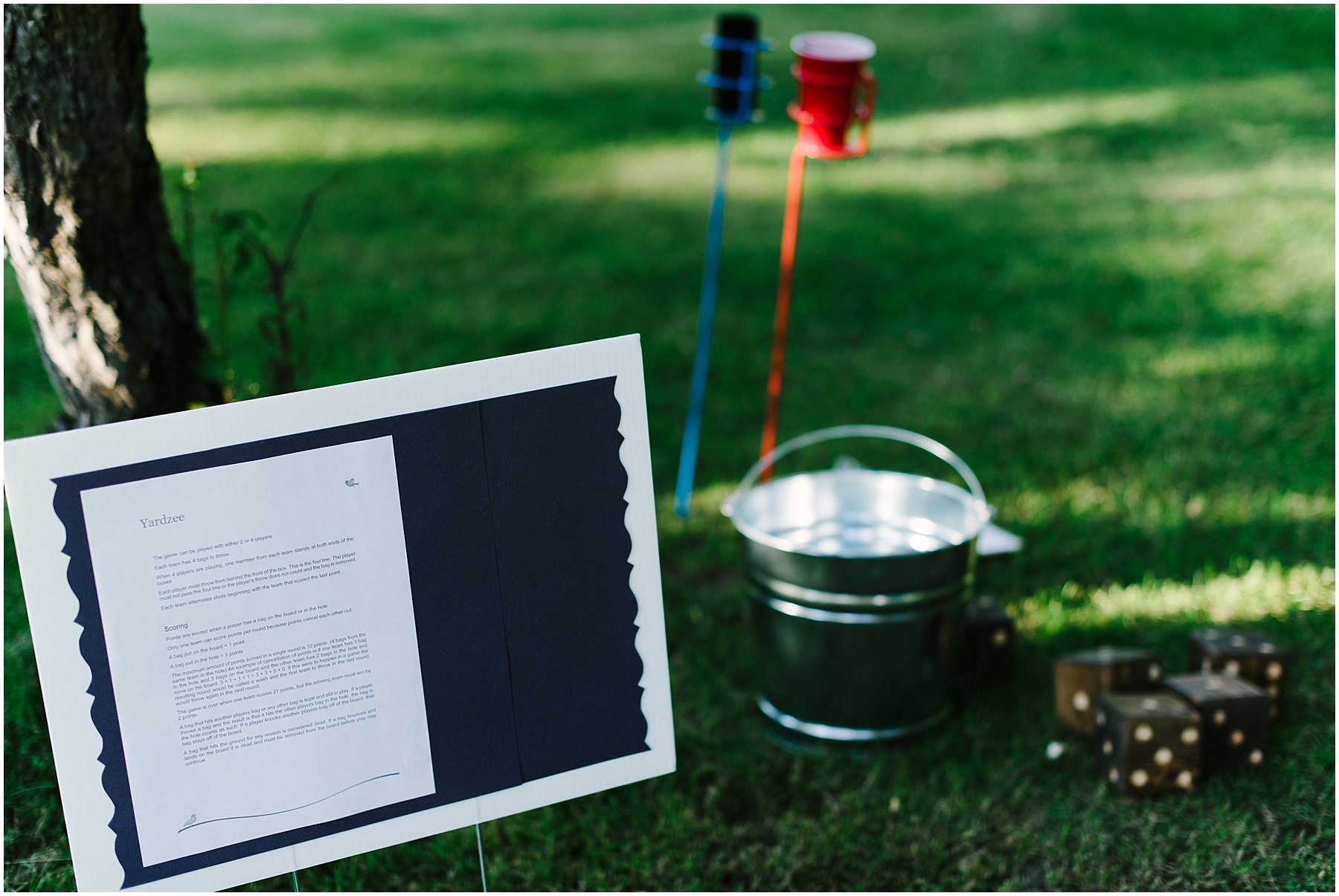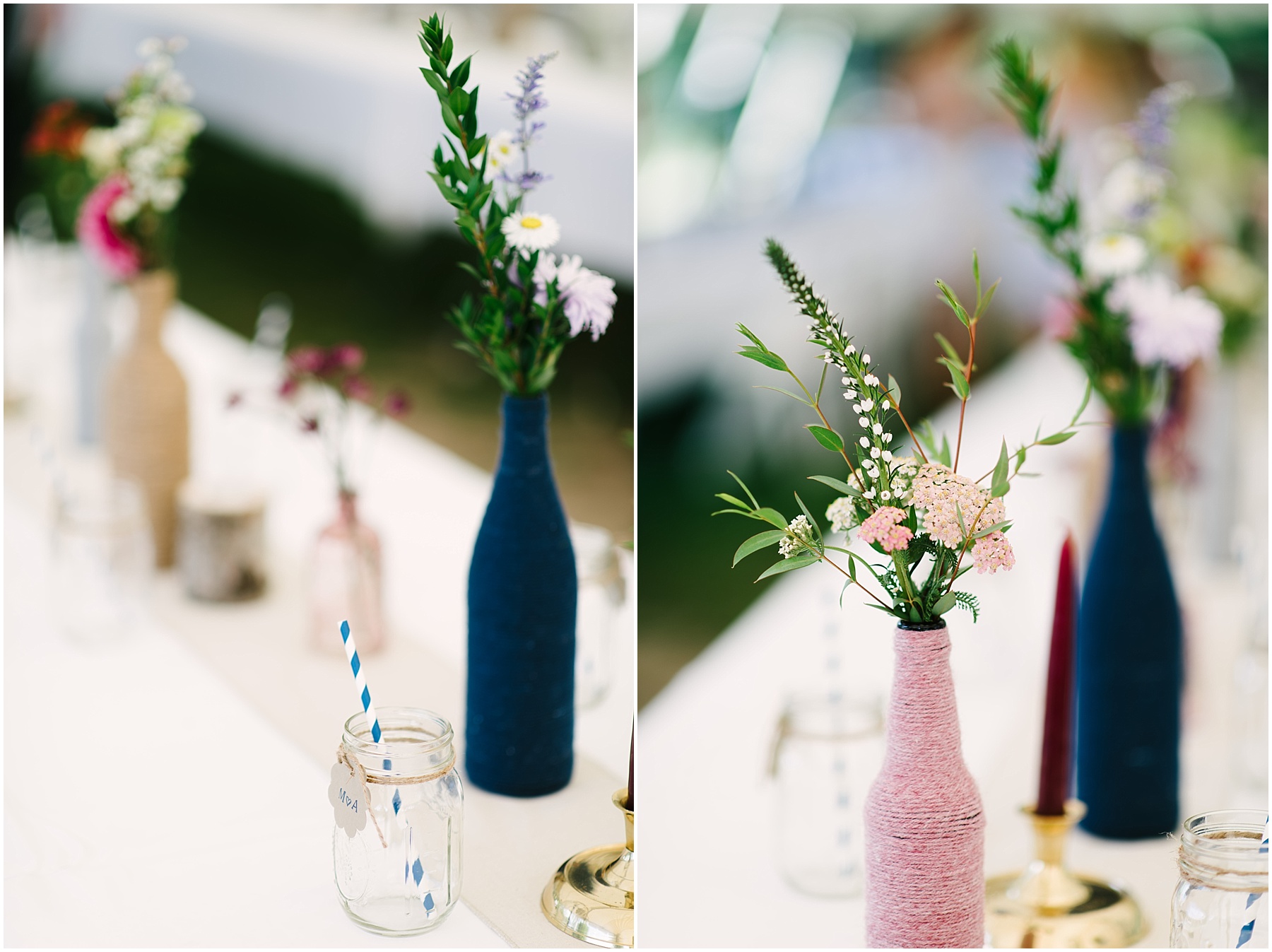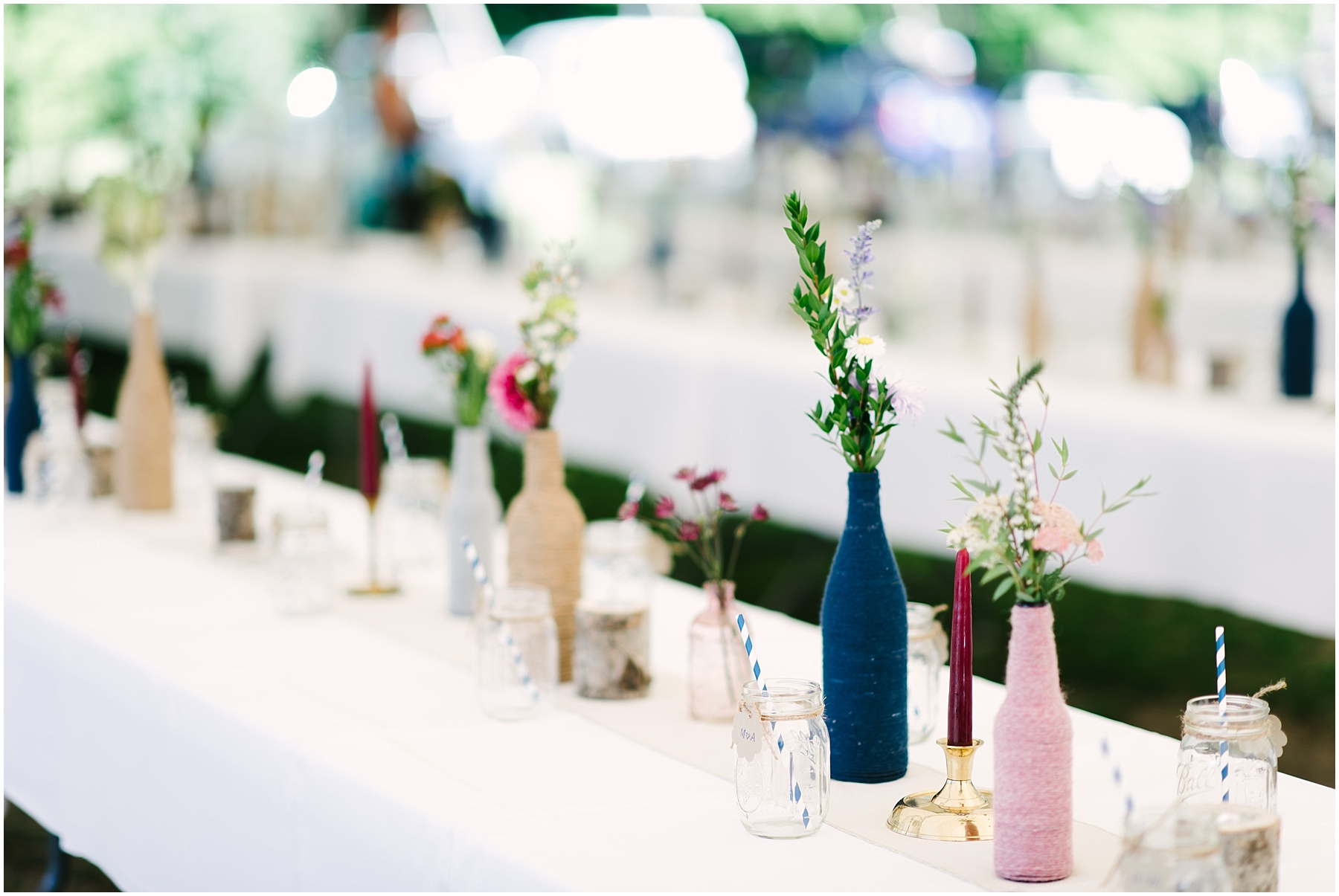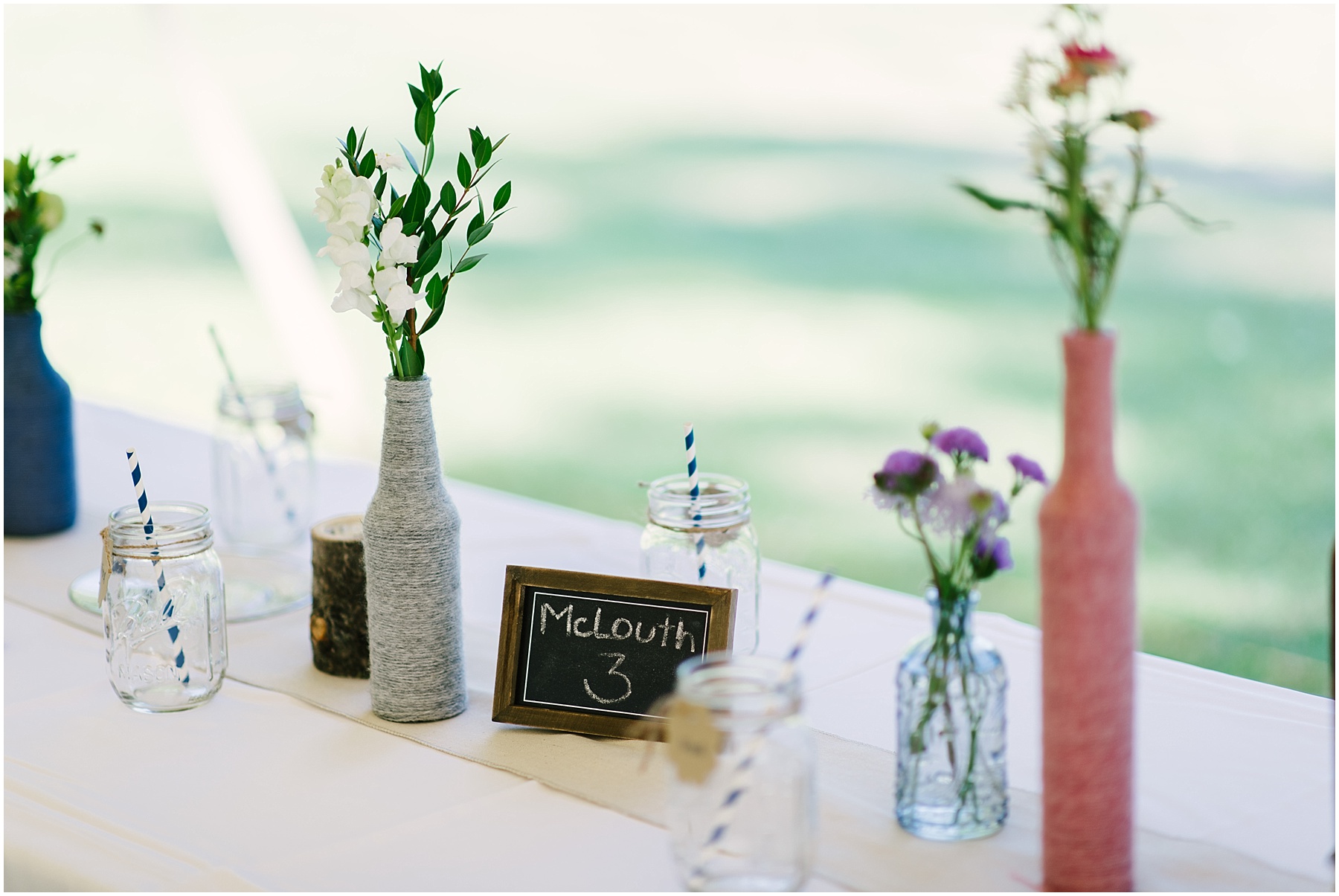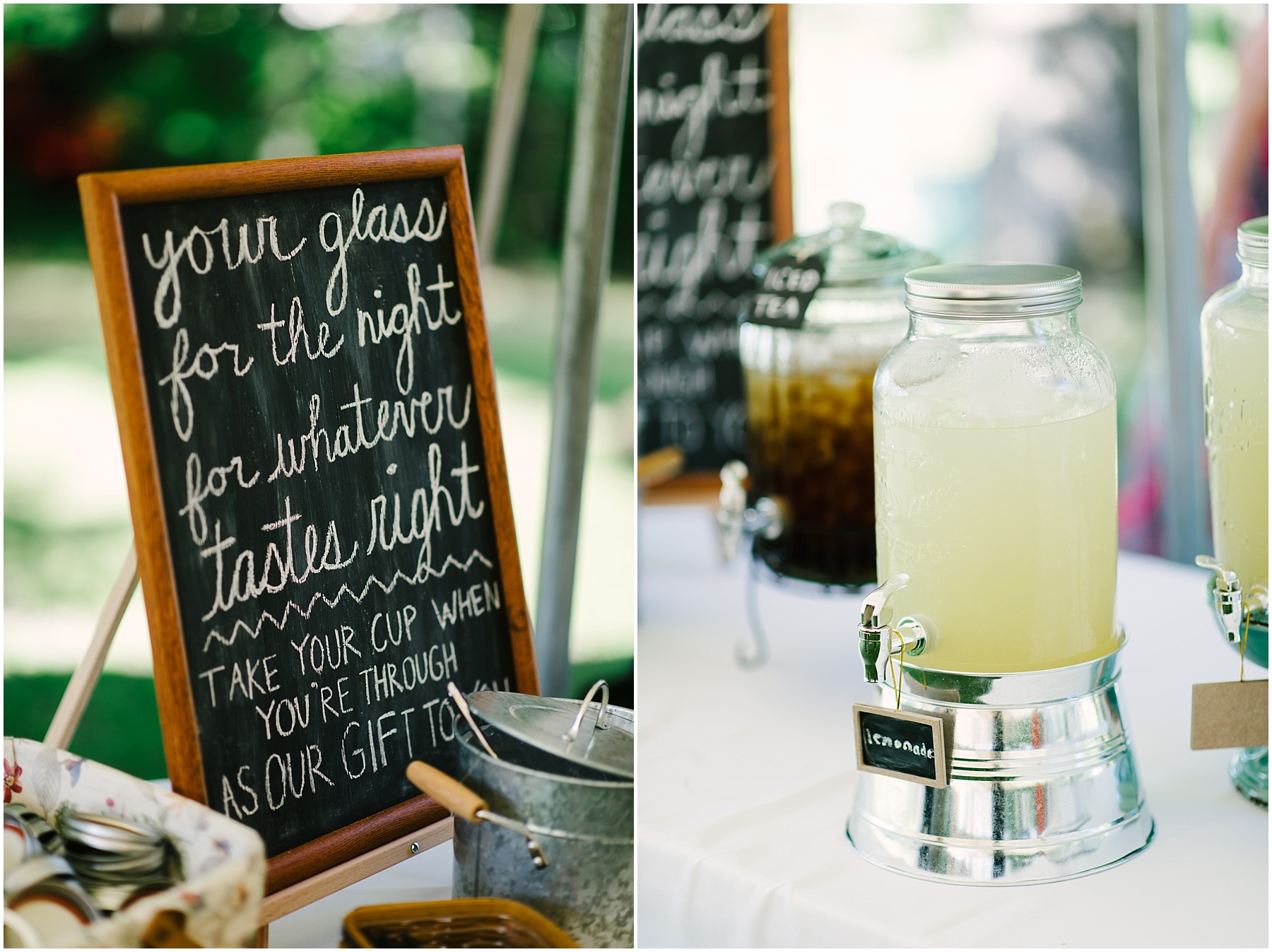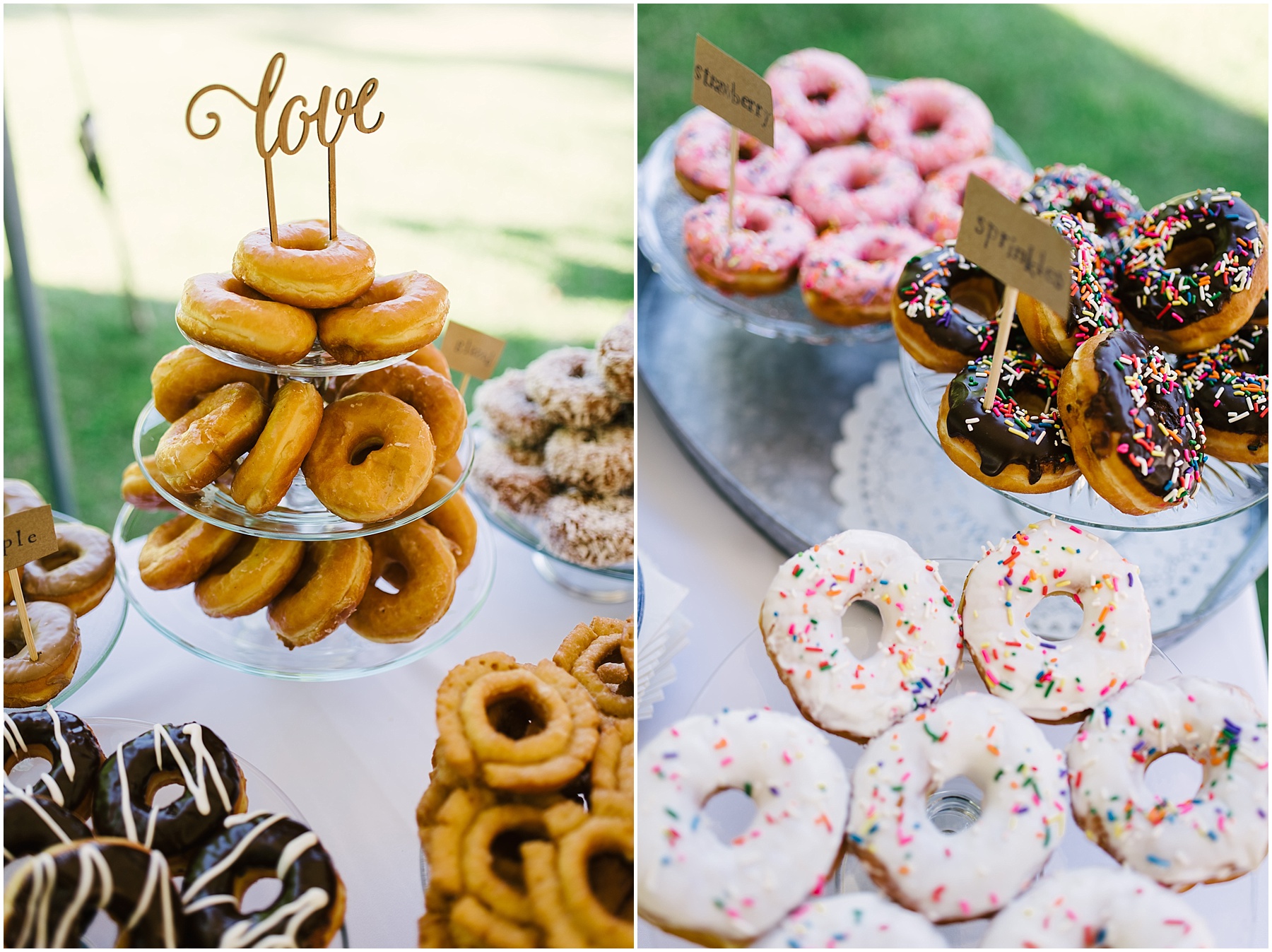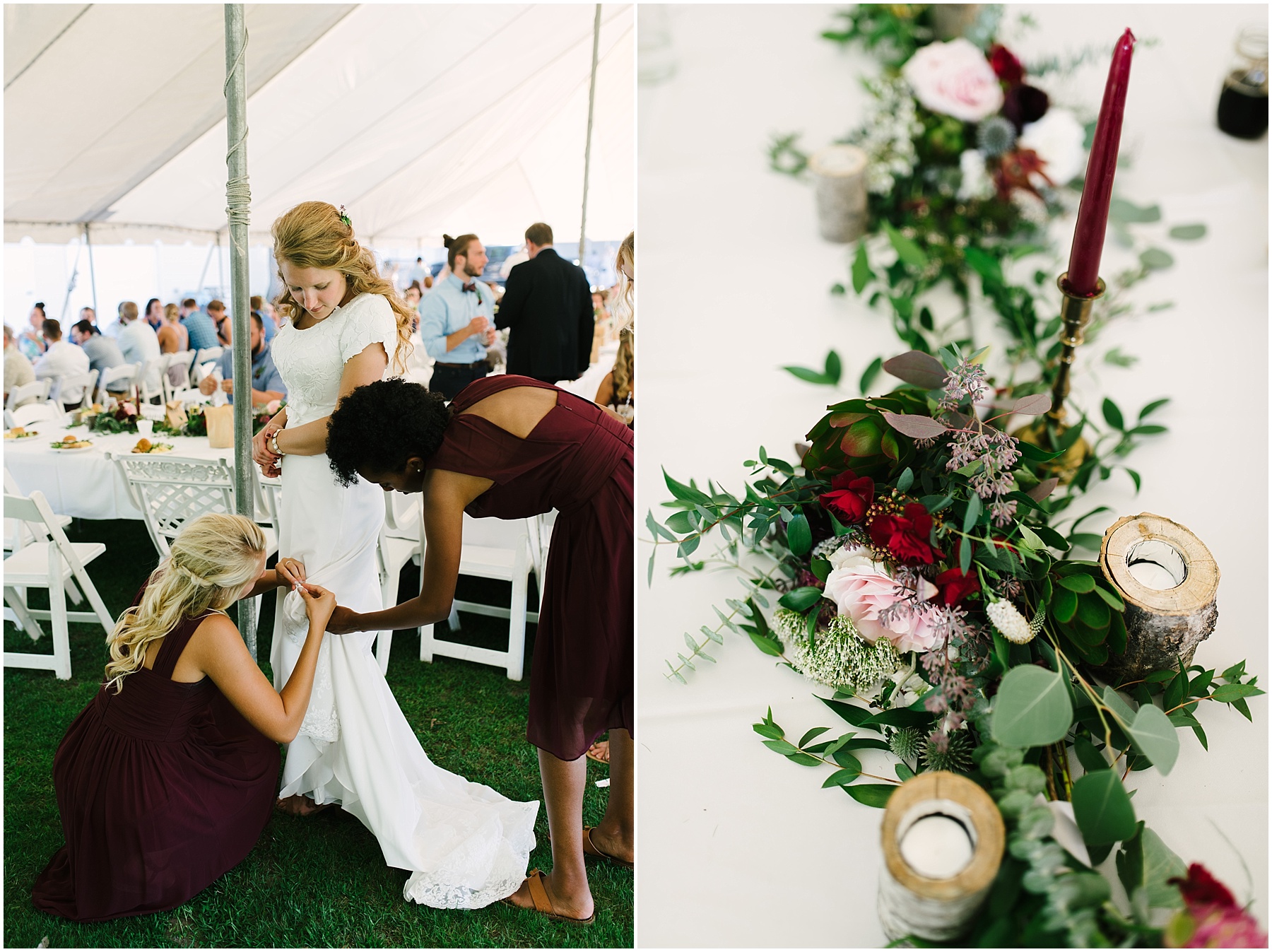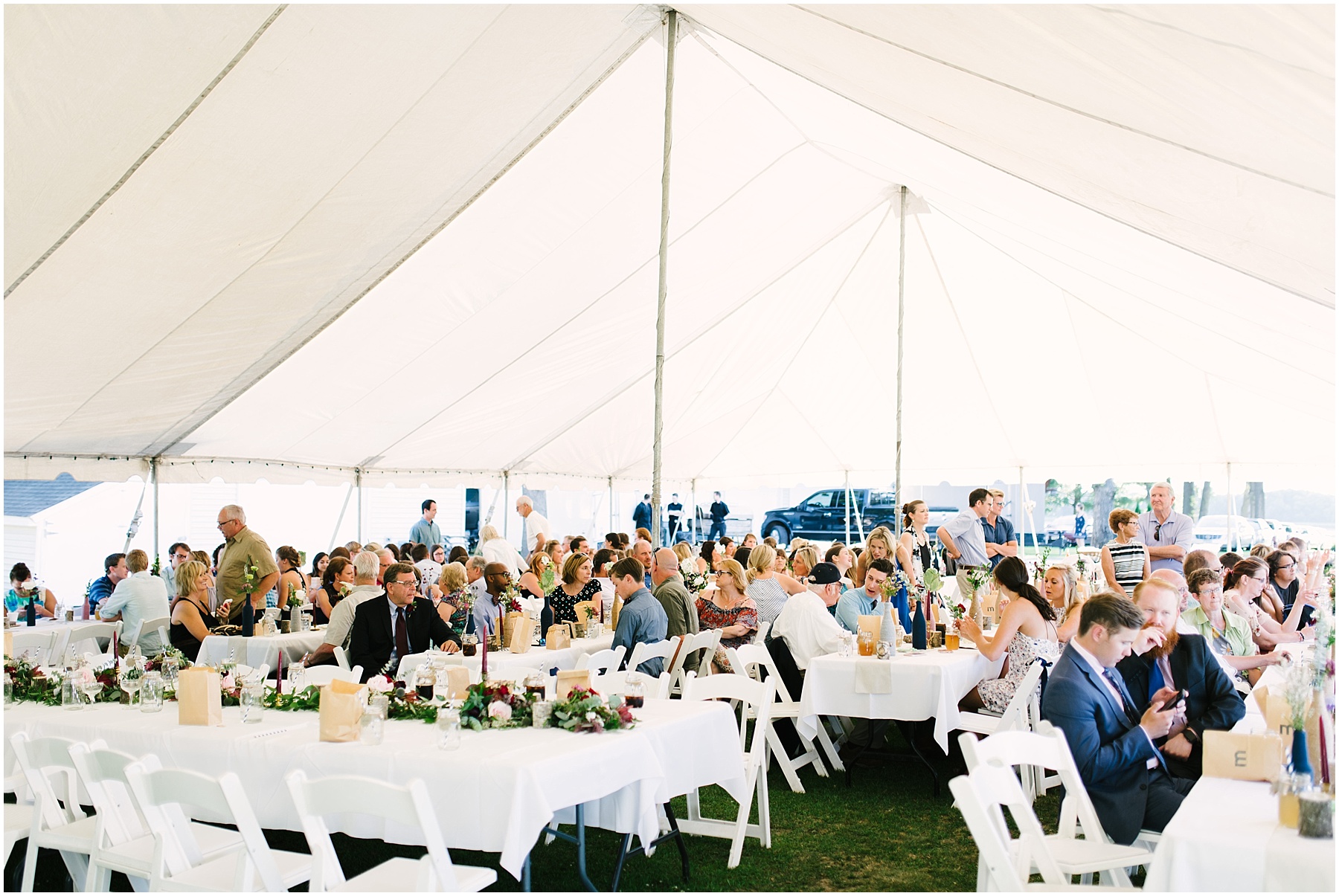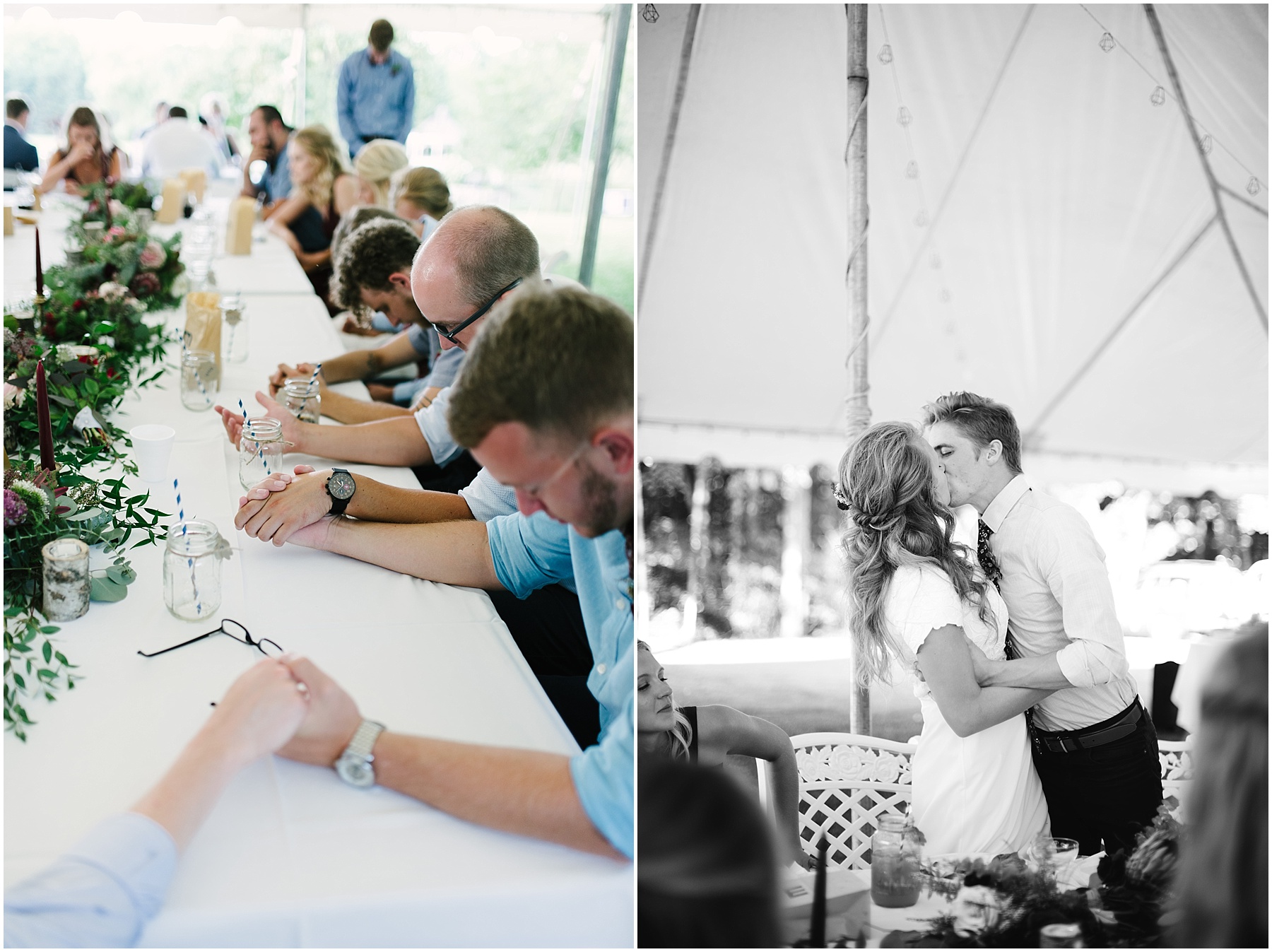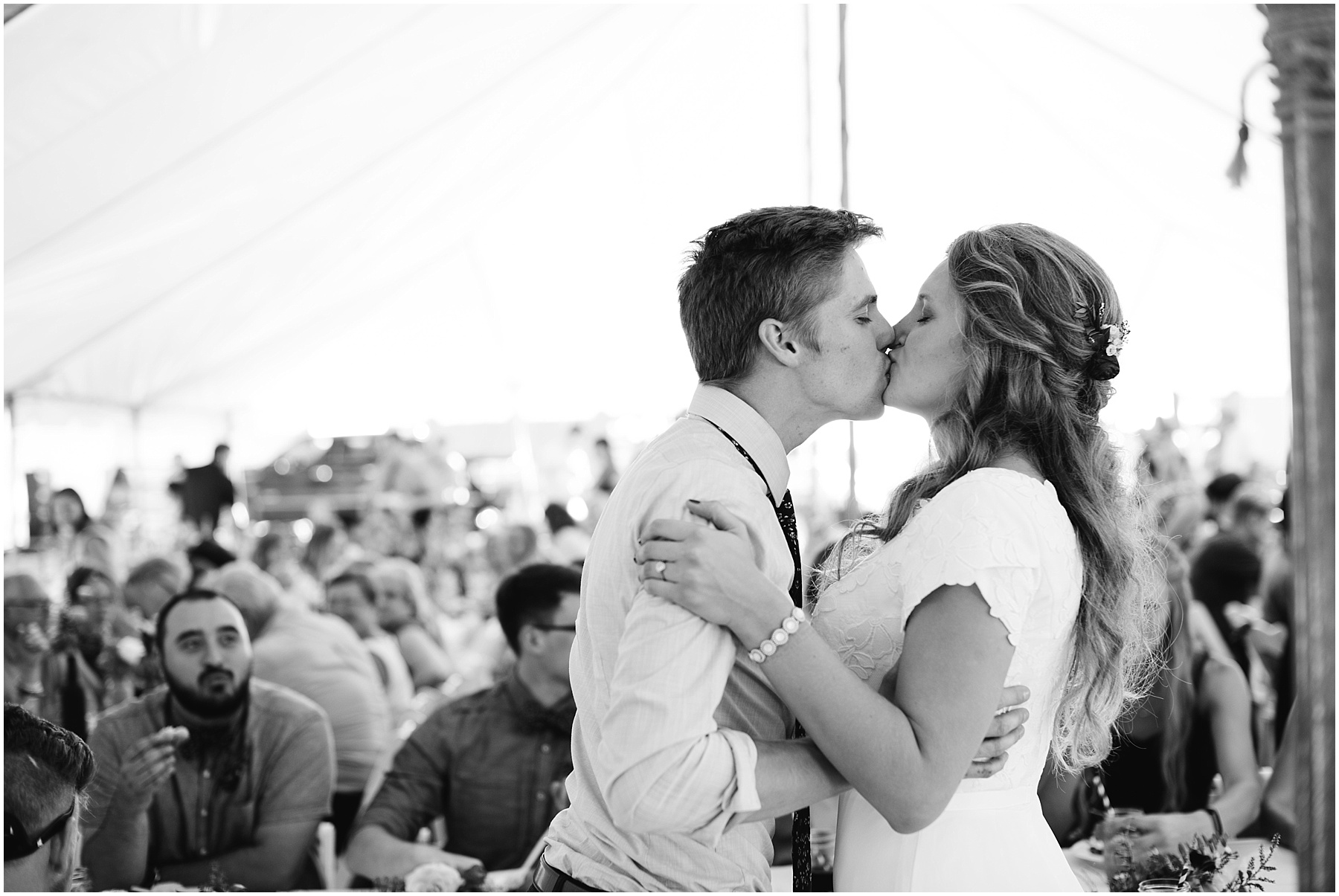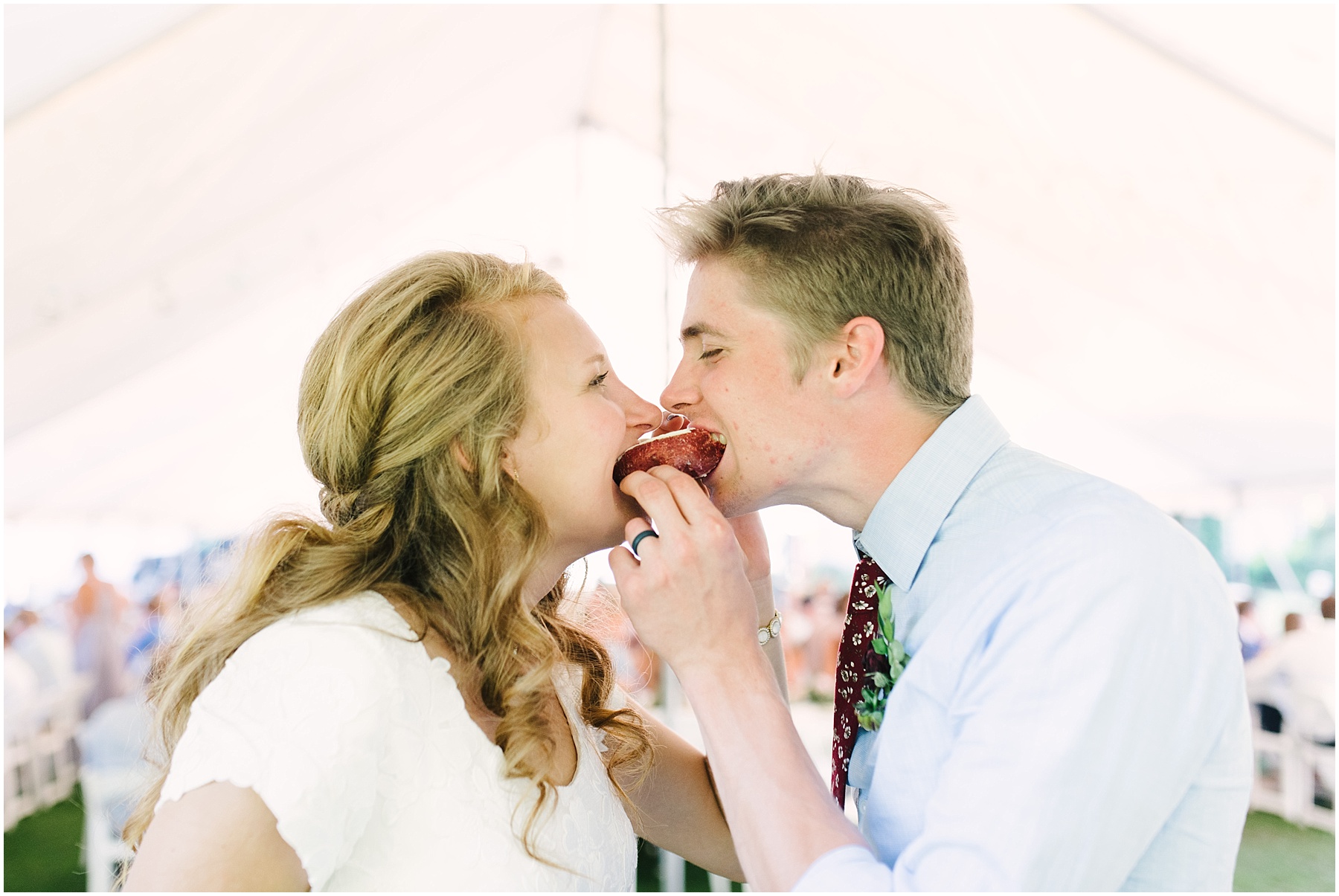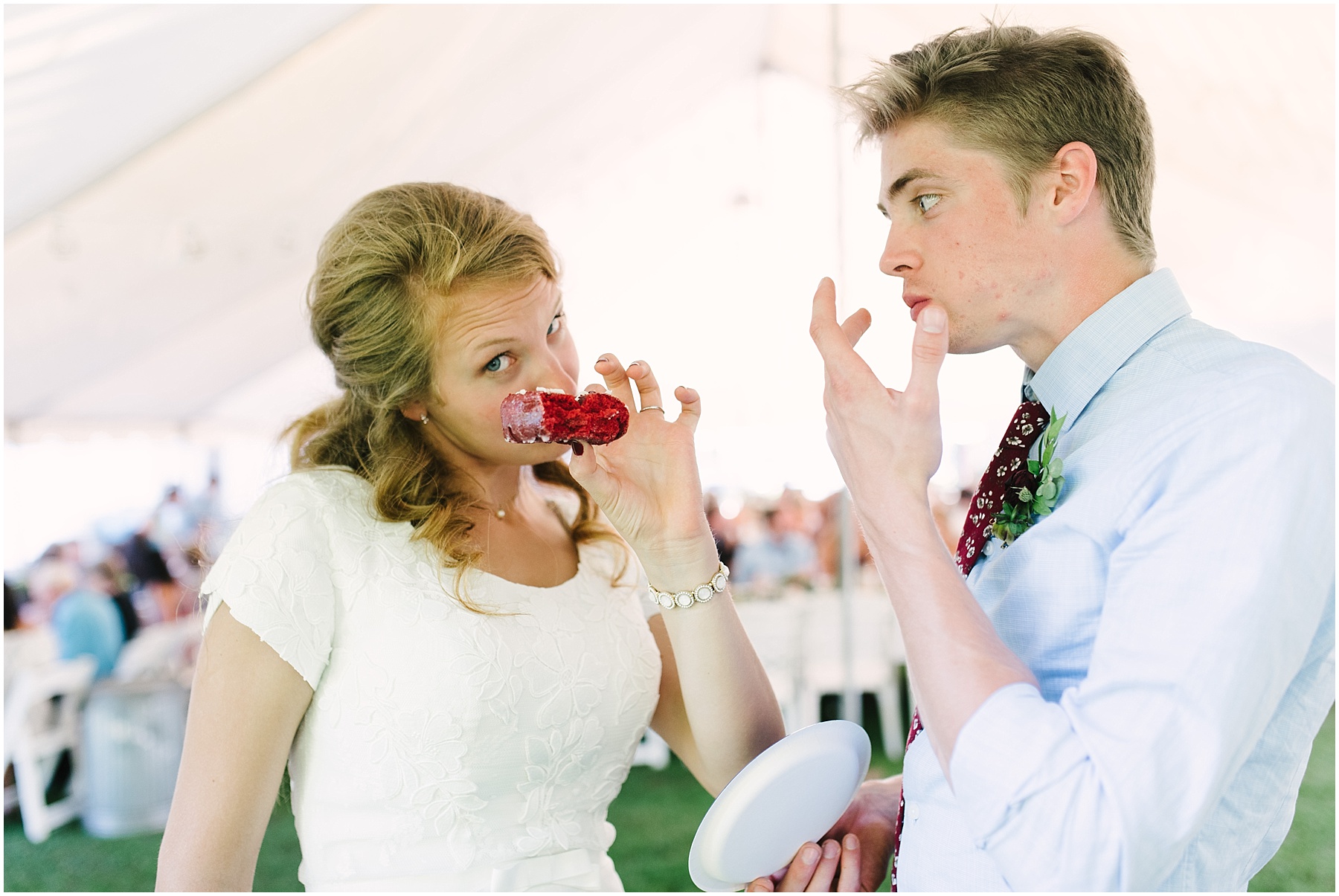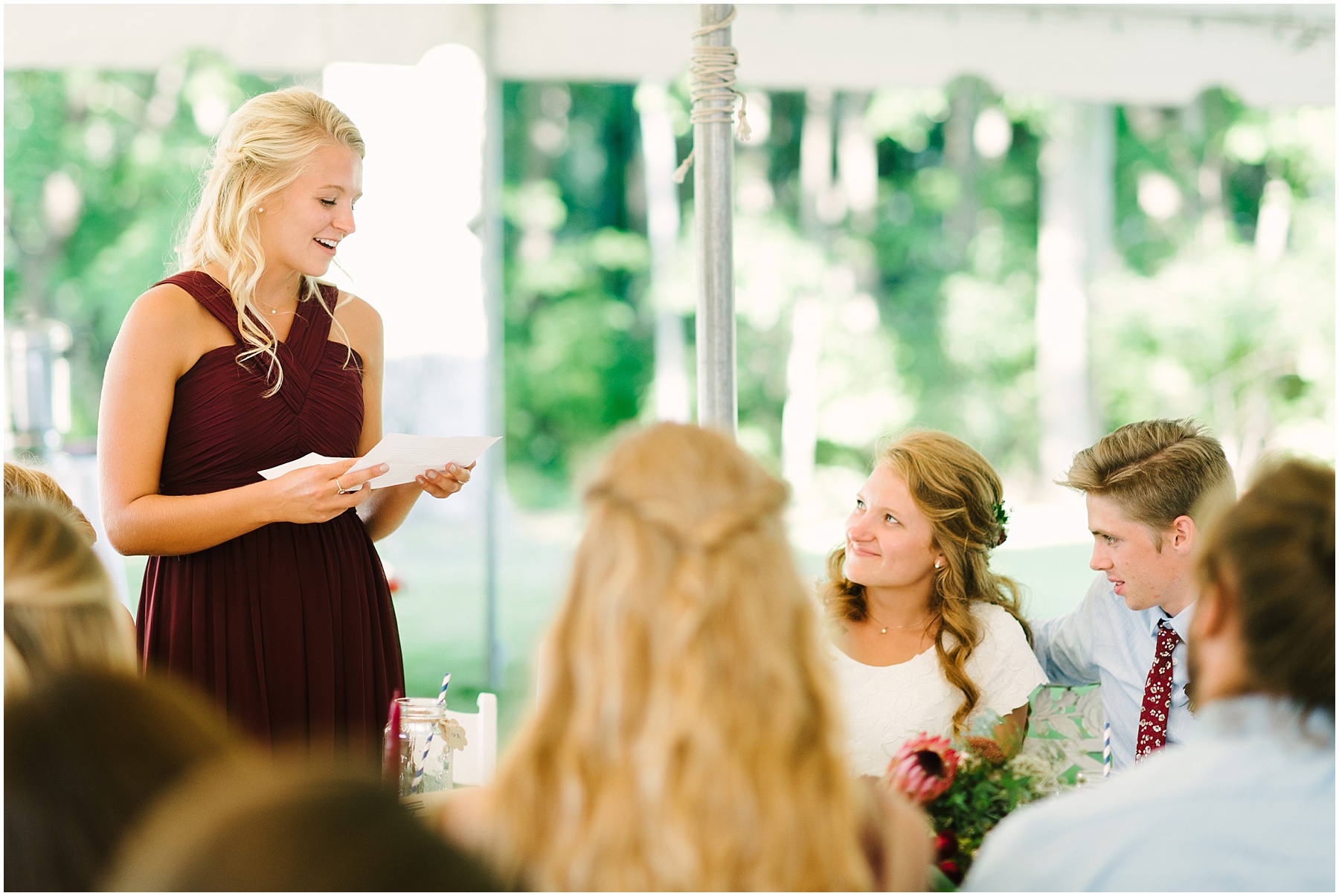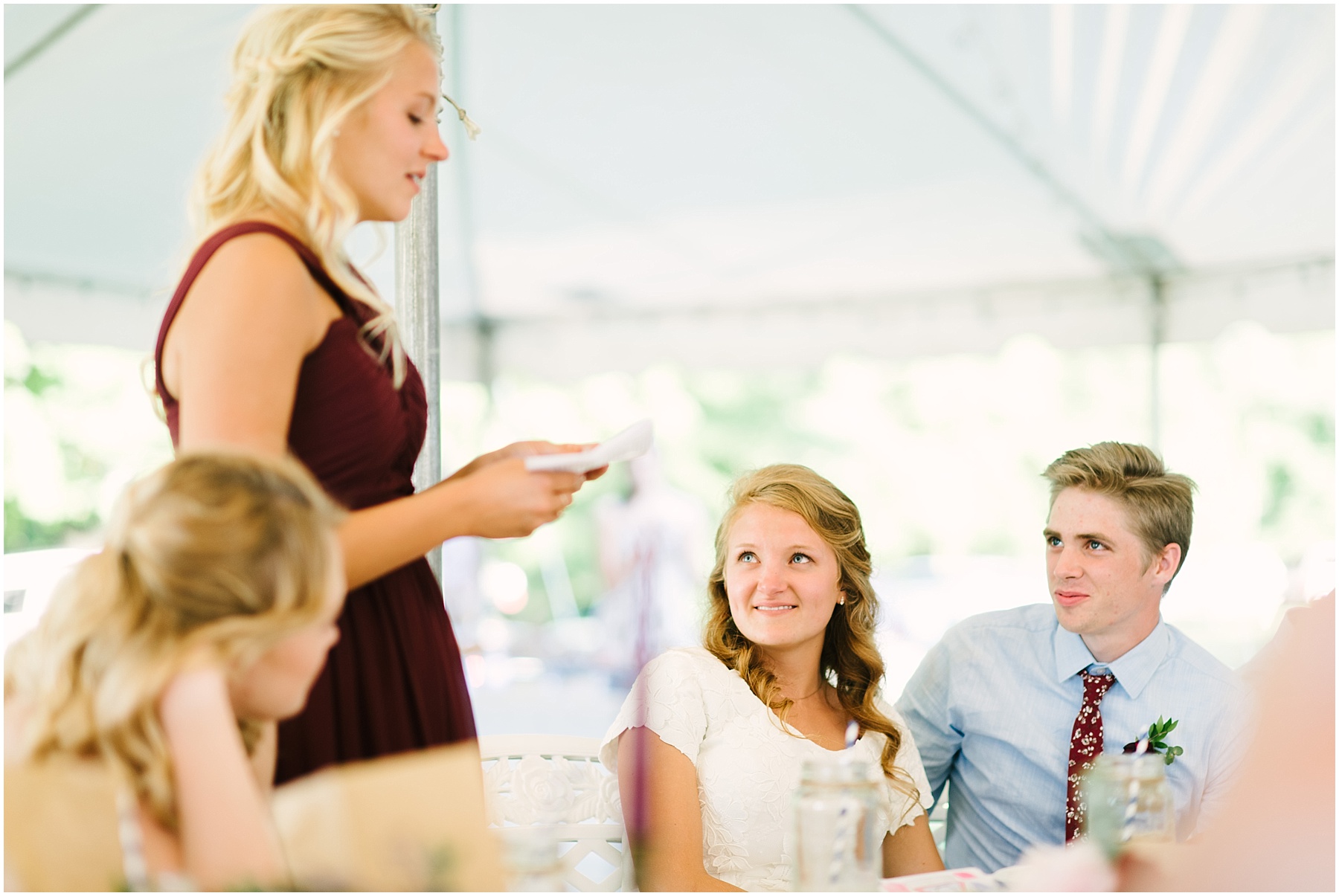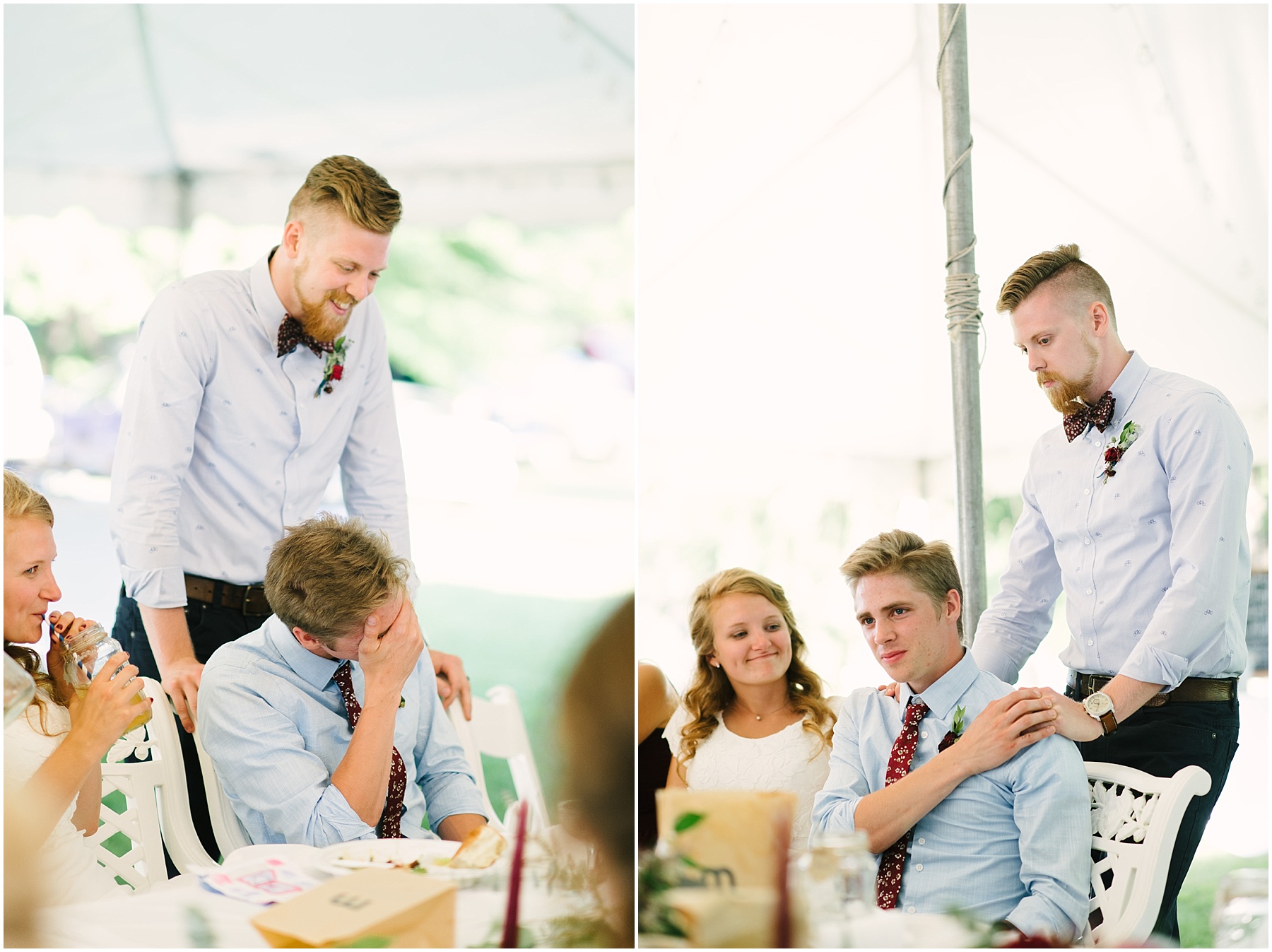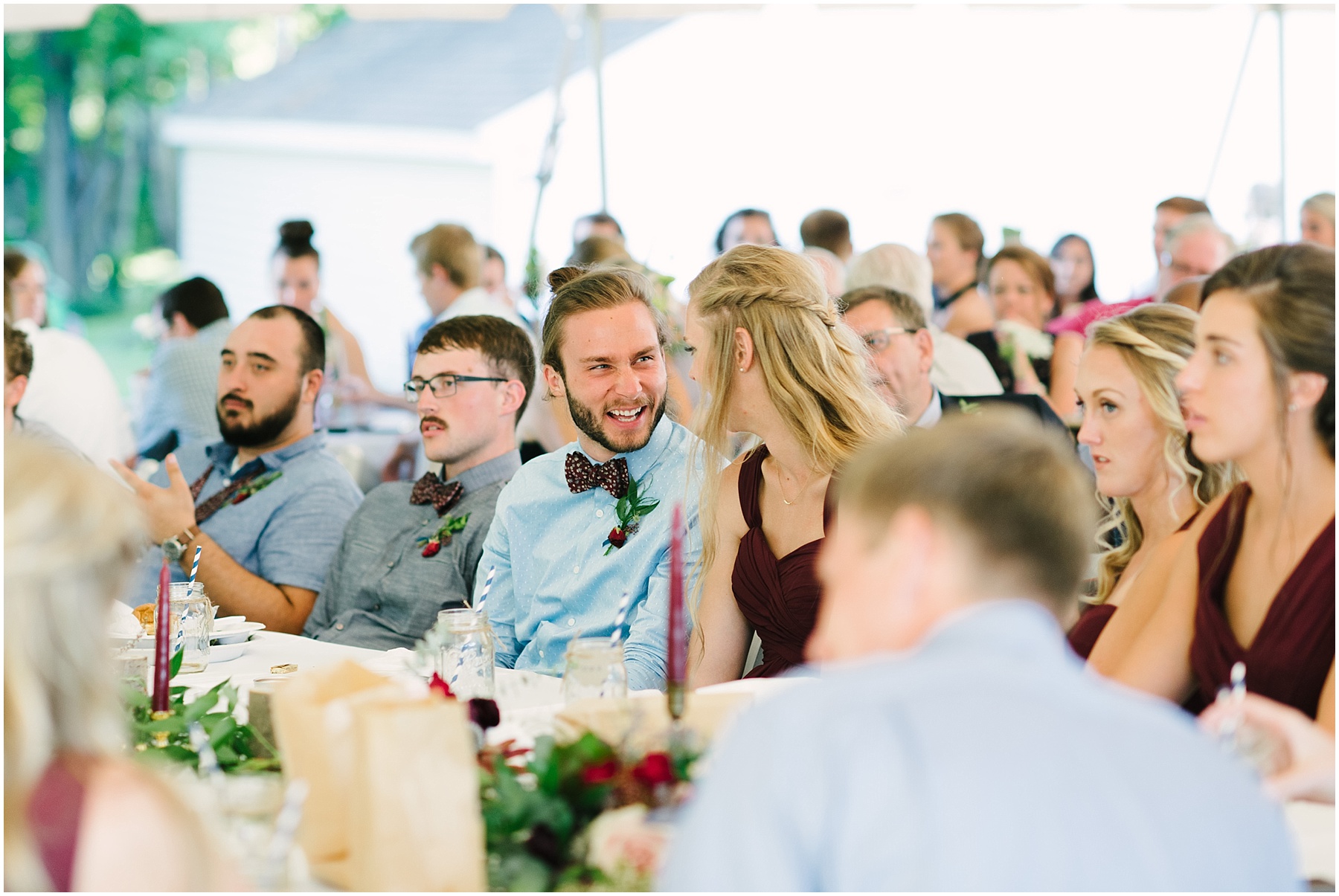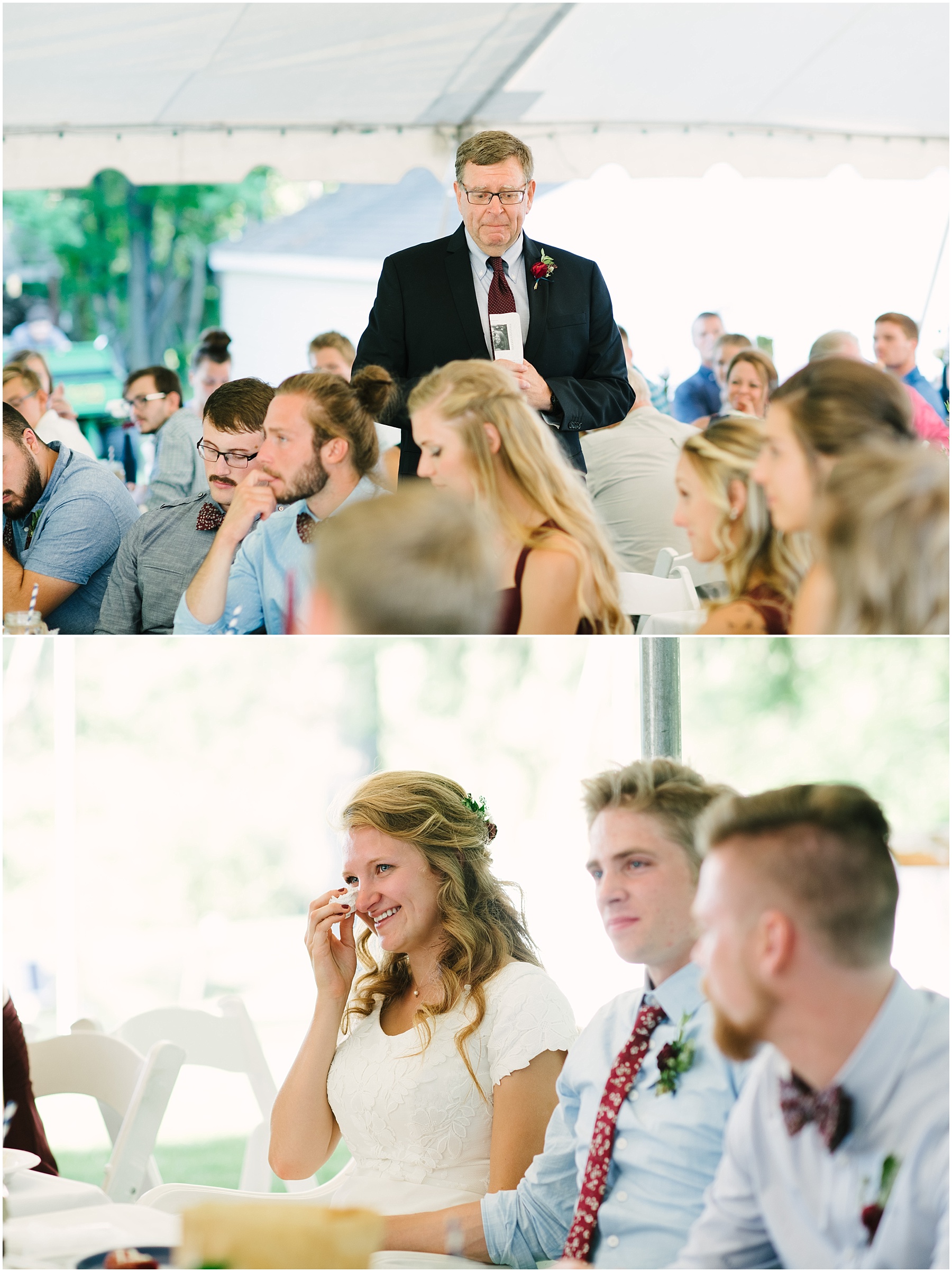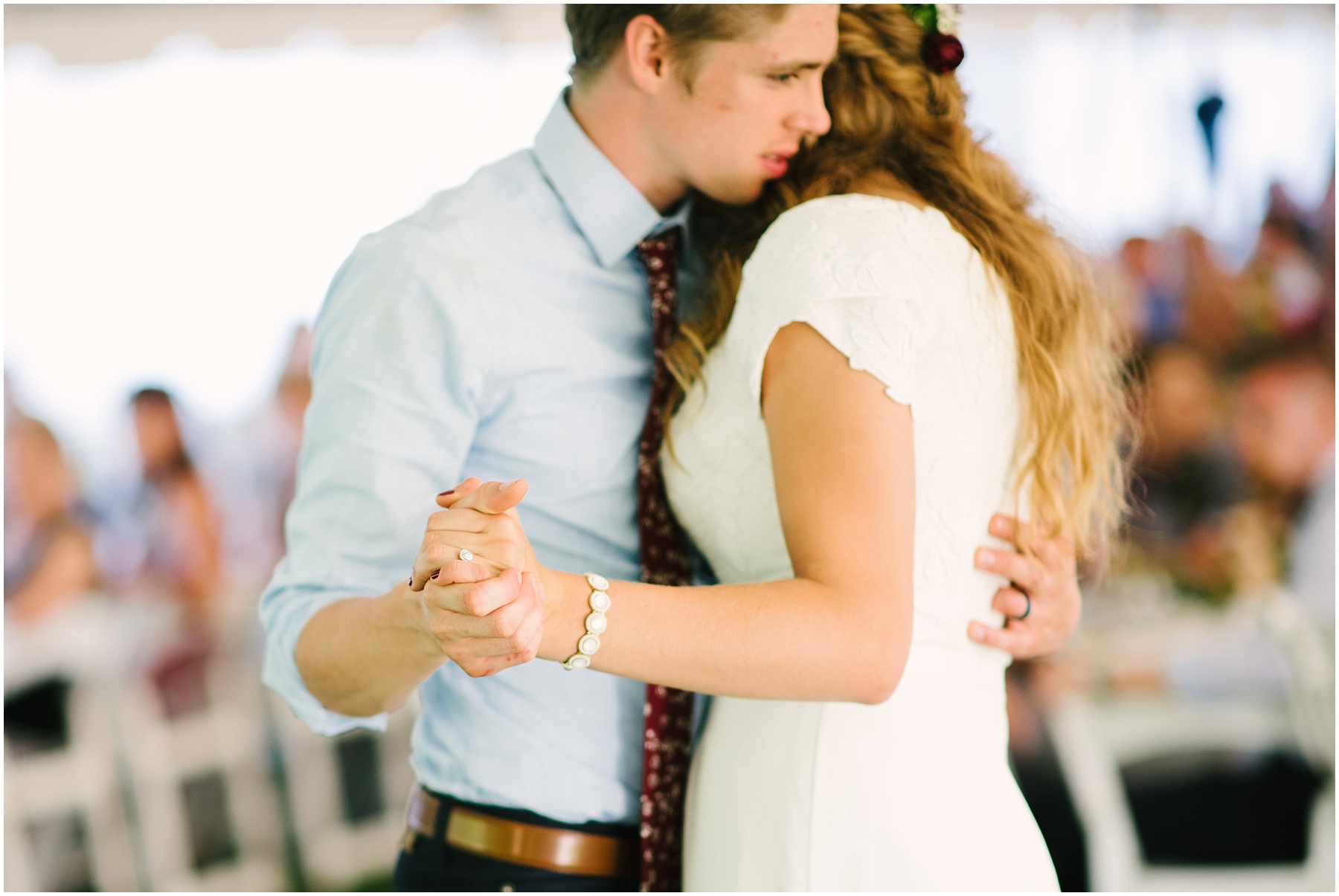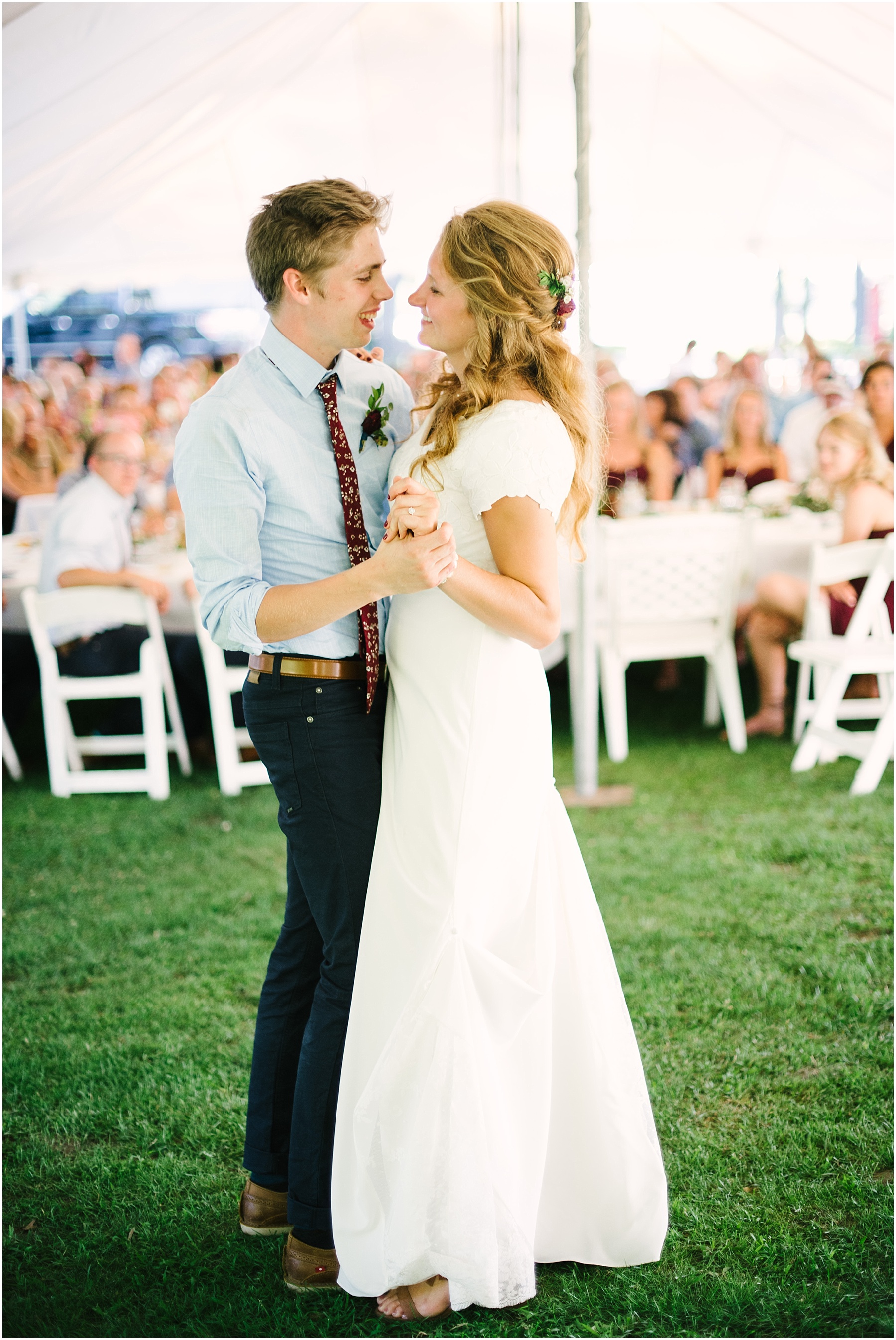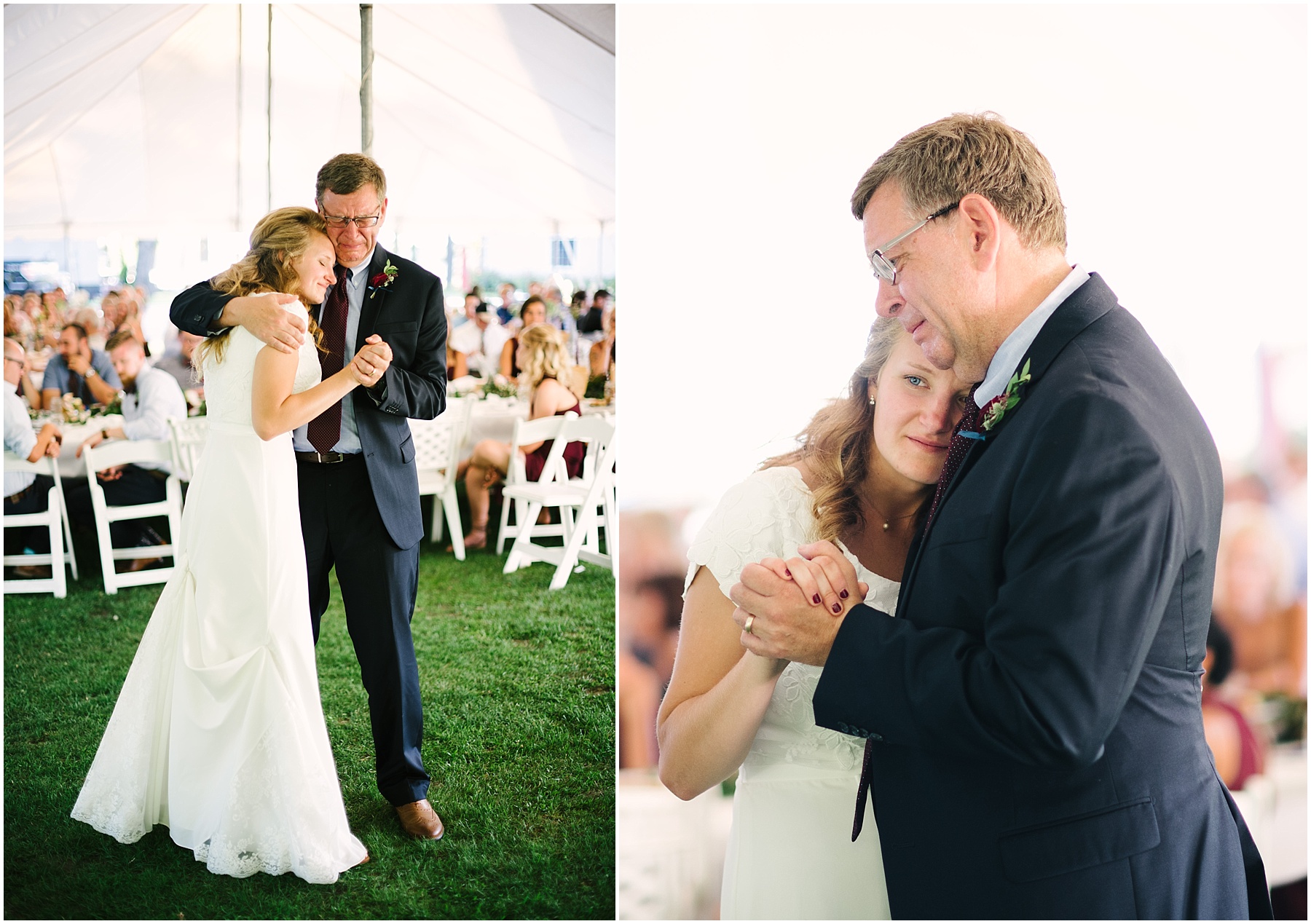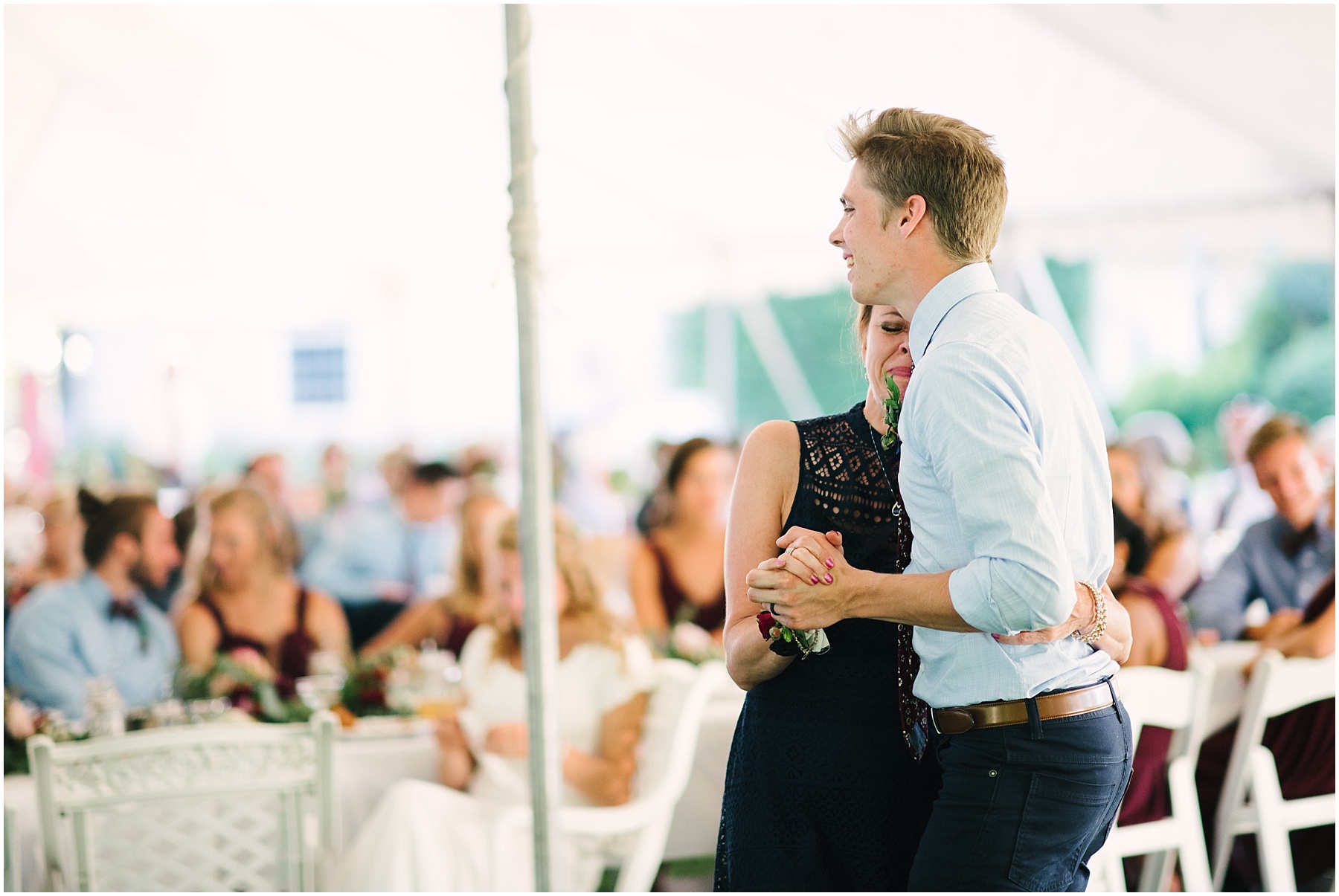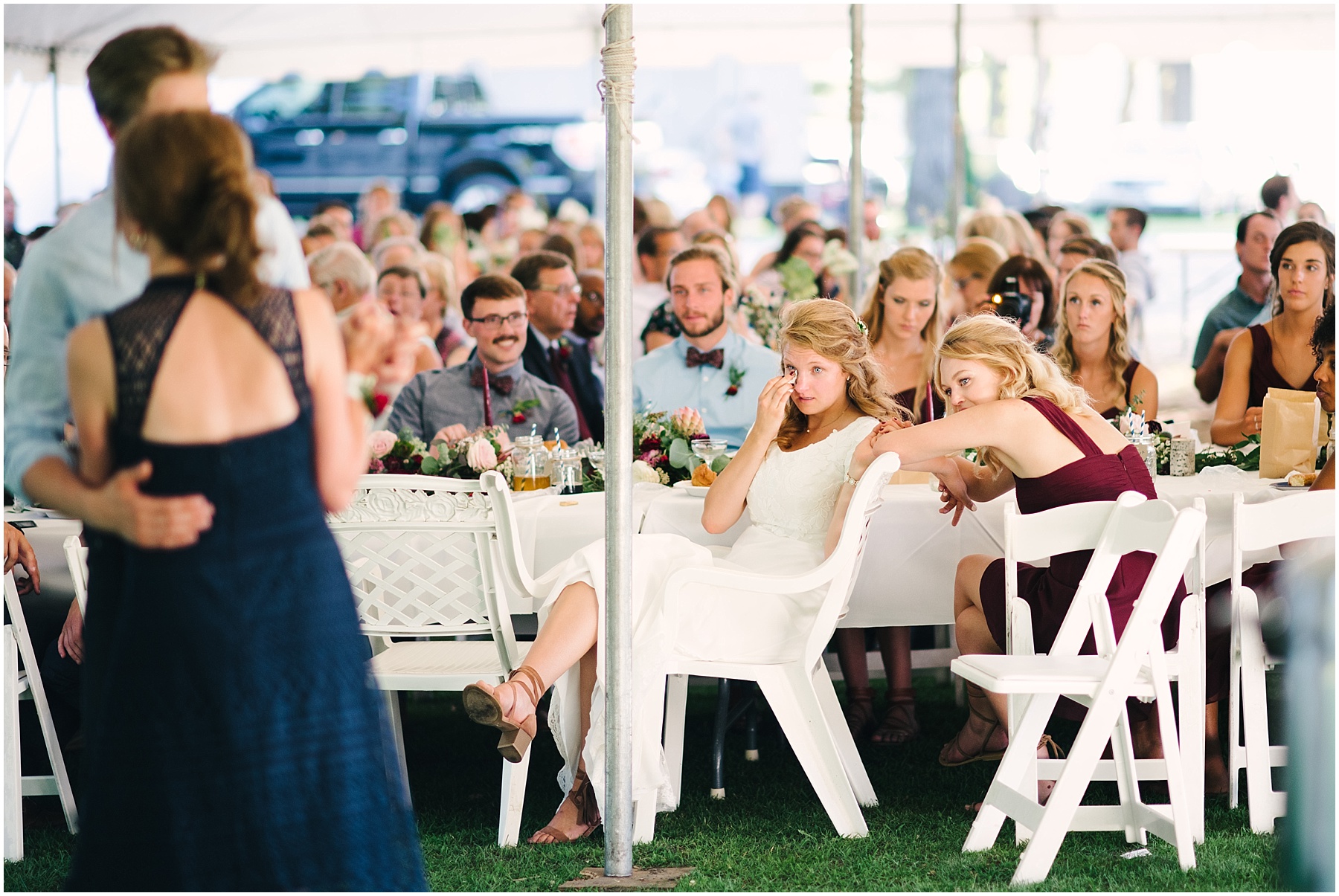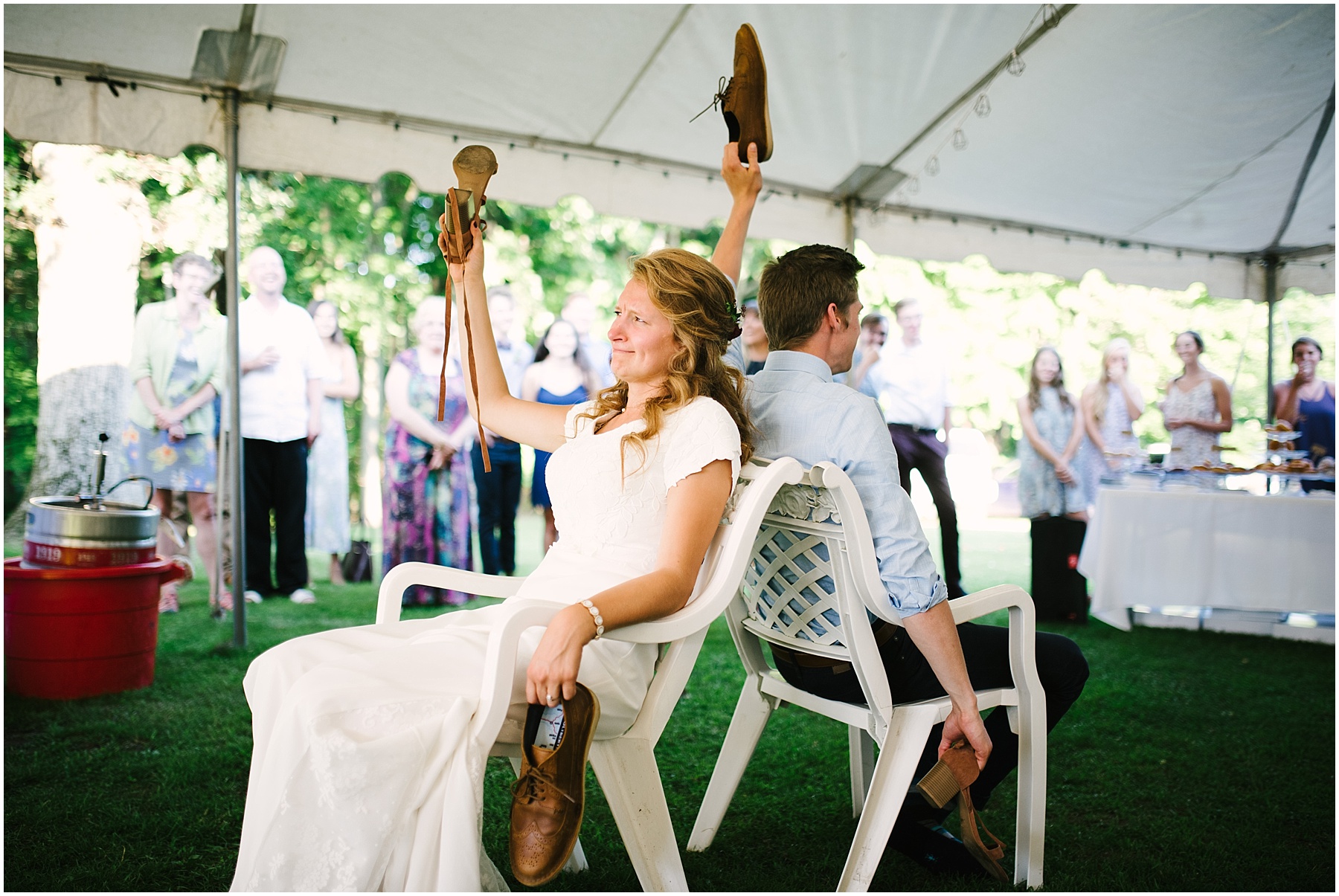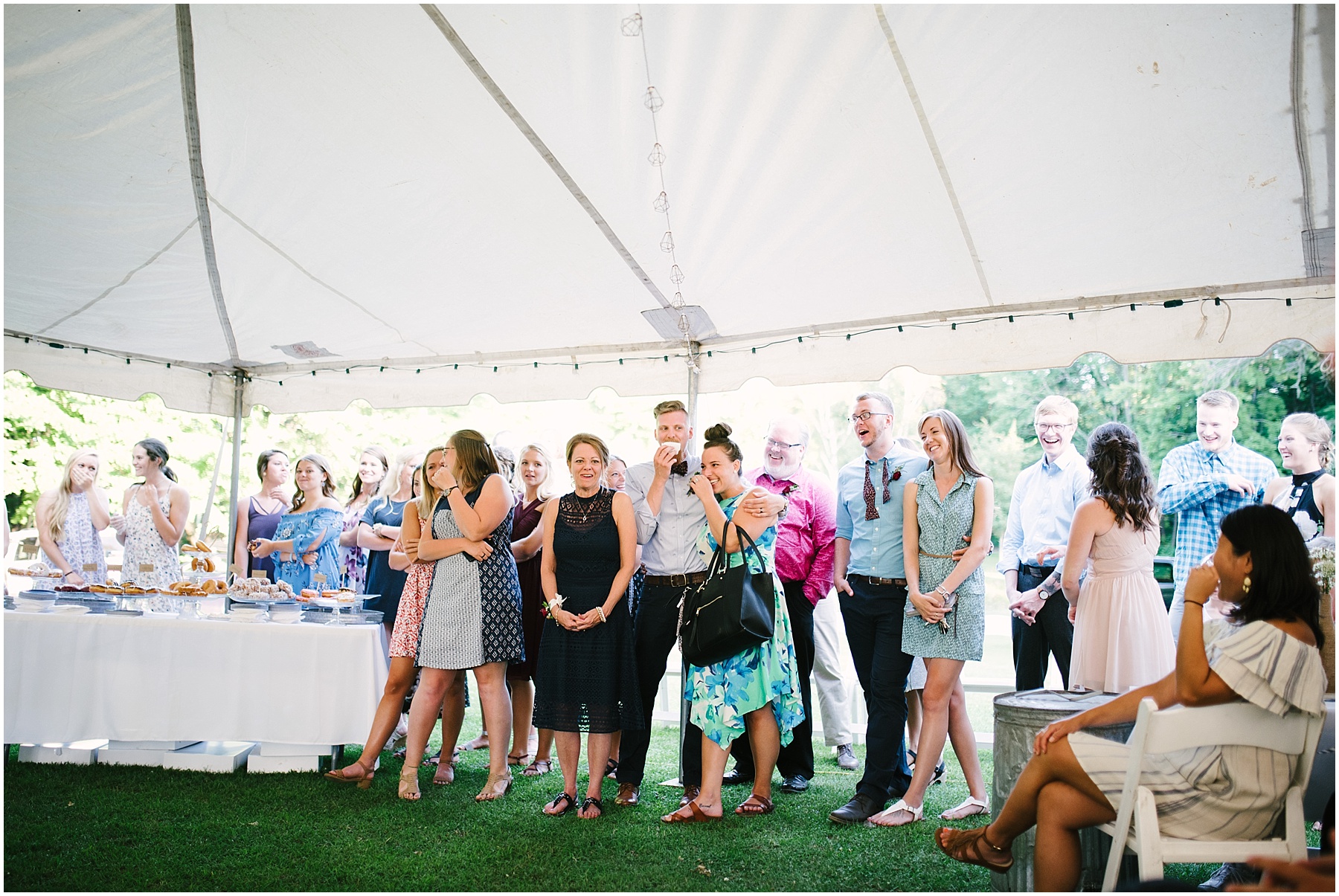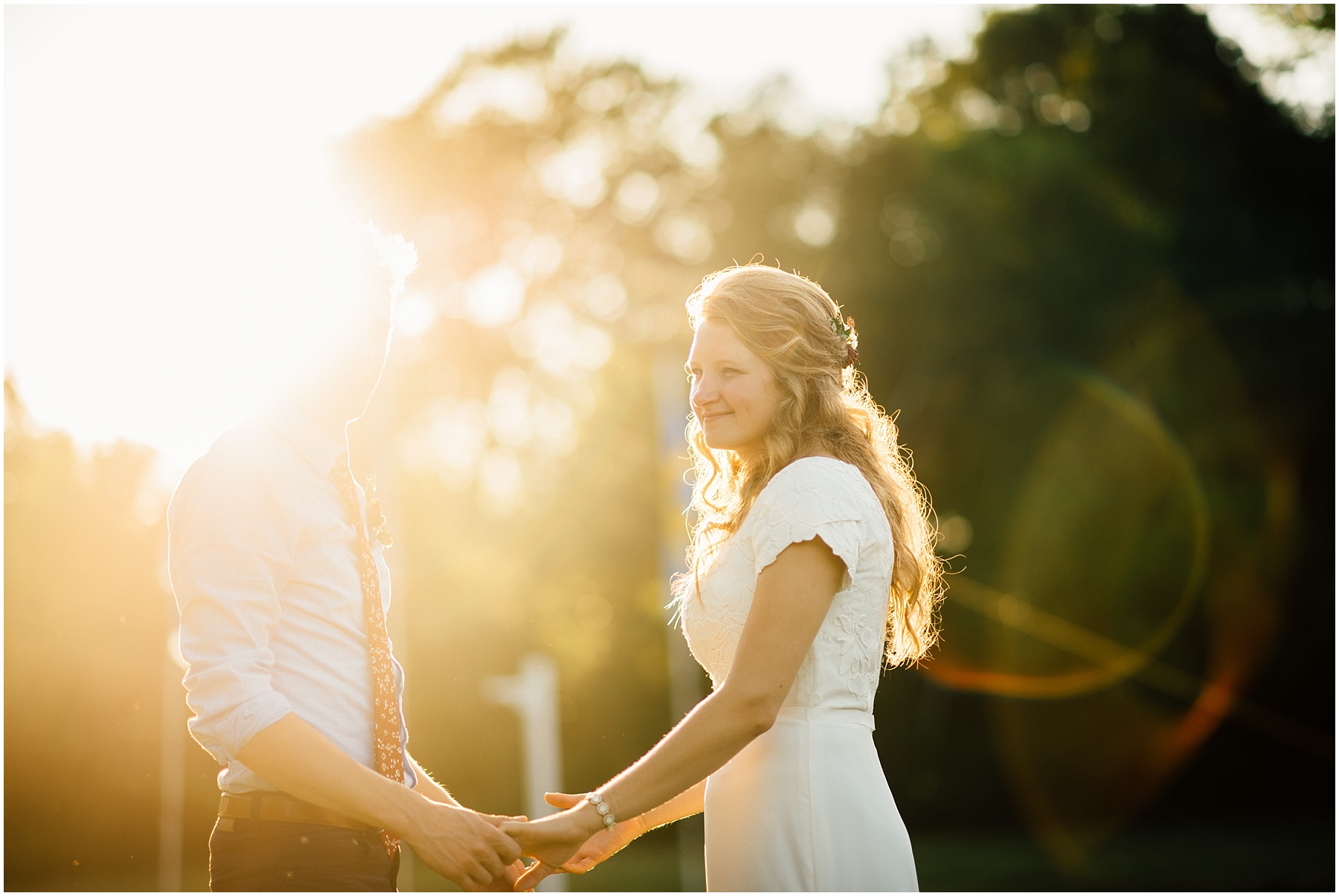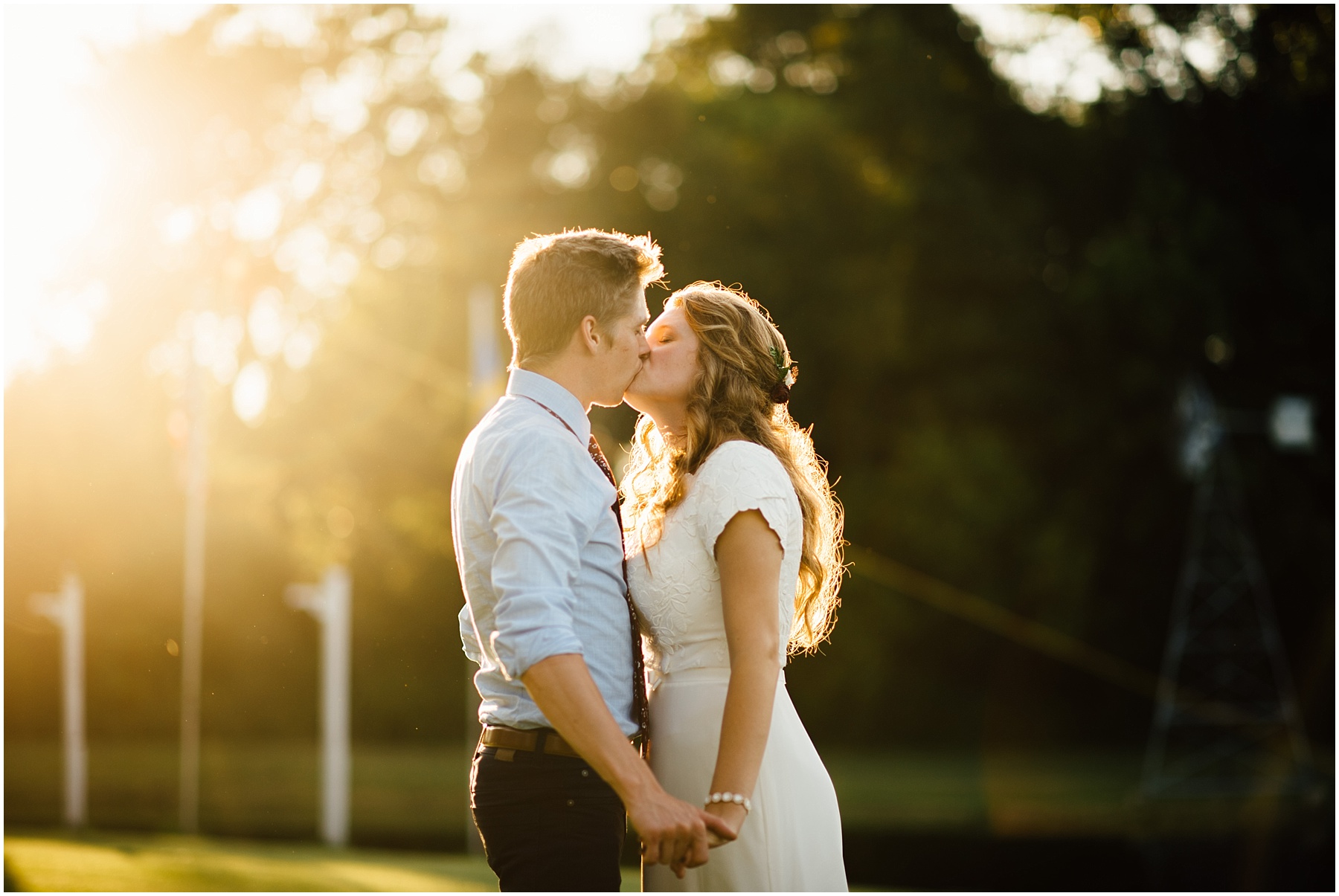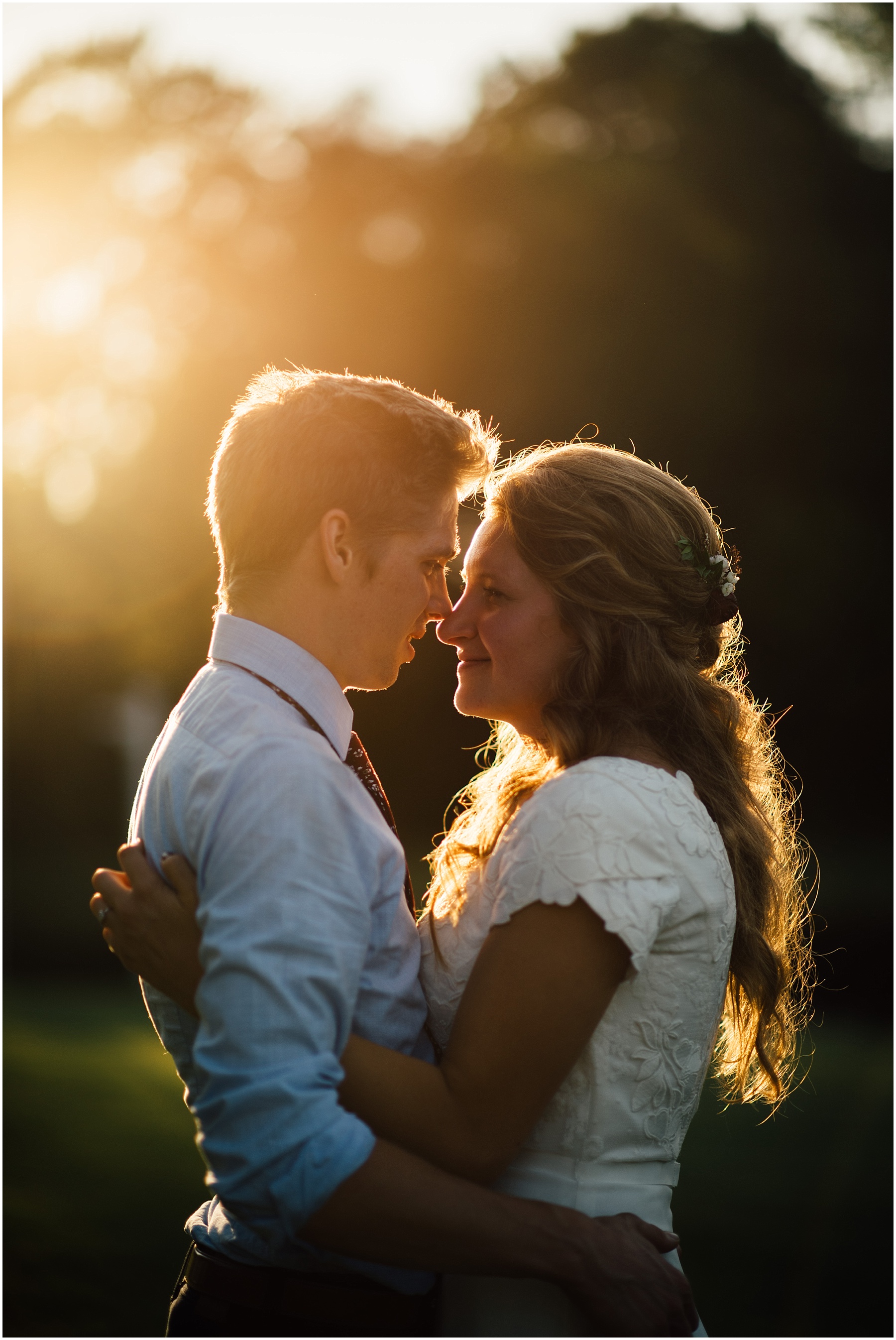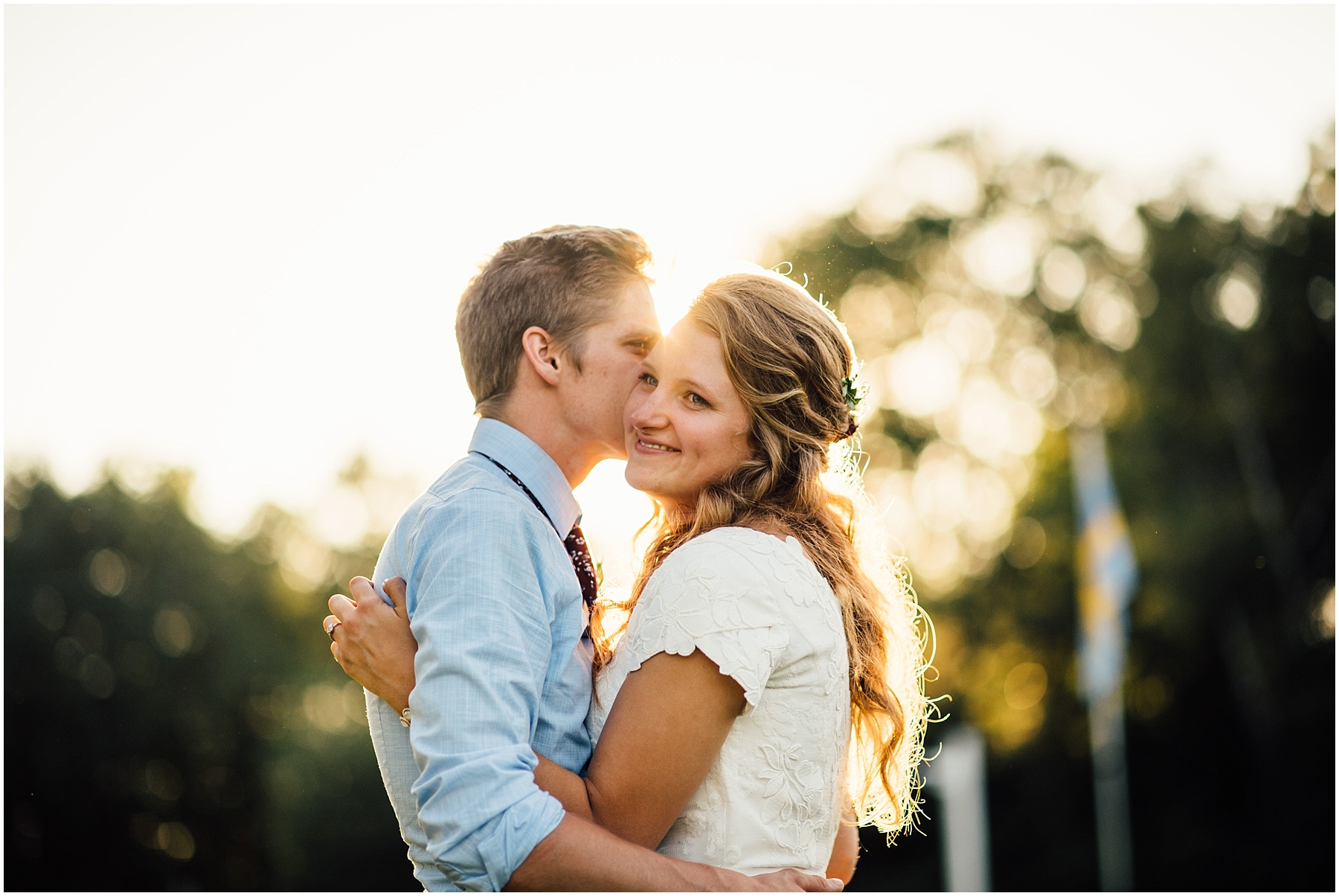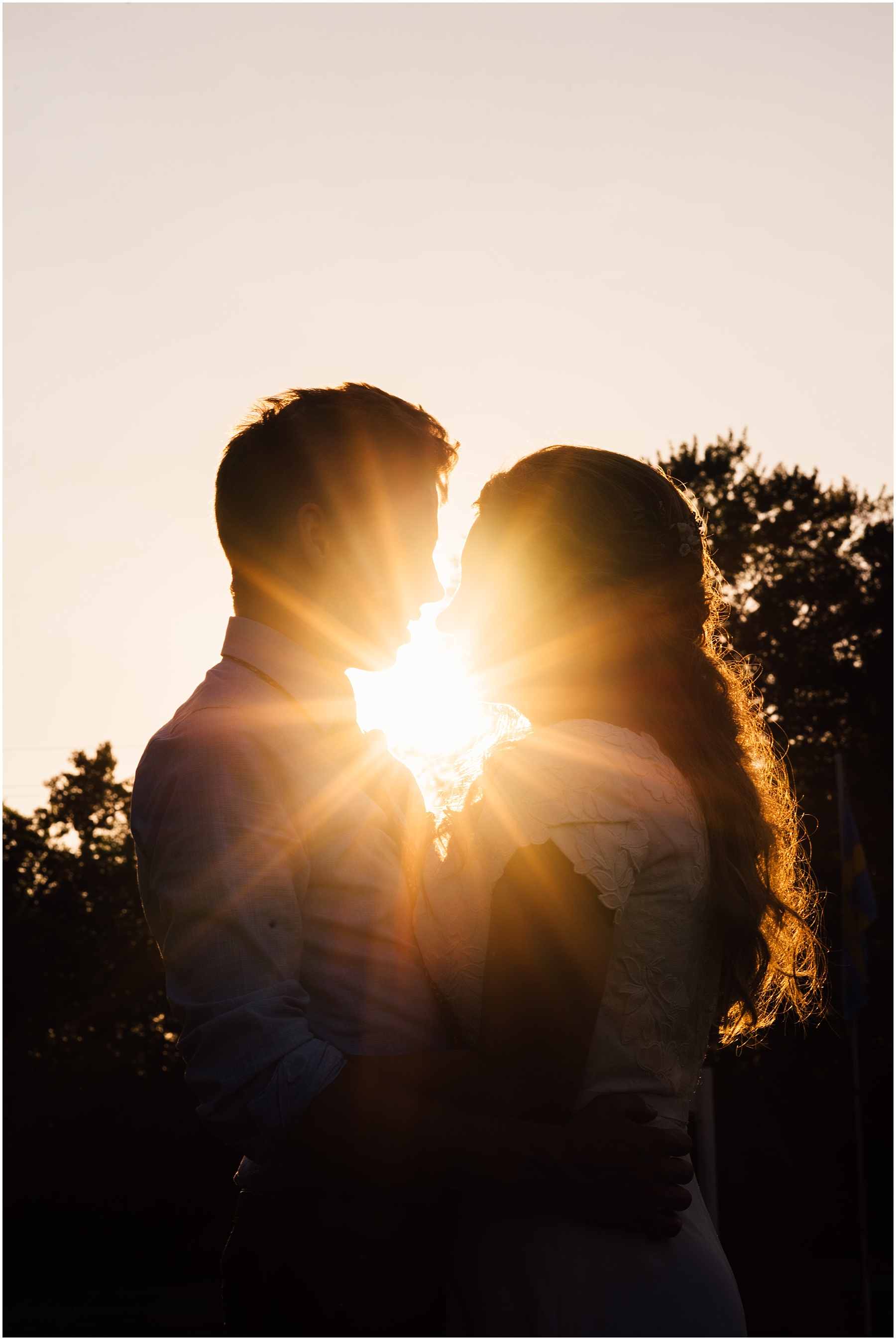 Thank you to these wonderful vendors!
Venue: Private residence
Bride's Gown:
 Designer
Bonny Bridal
 style 2602, from Jackie J's Bridal in Alexandria, MN